You can count of the Royal Academy of Fine Arts in Antwerp to come up with strong, masterful -and sometimes breathtaking- collections, emphasizing individuality, poise, and tolerance. This year's jury included the likes of Y/Project designer Glenn Martens, who graduated from the Academy in 2008, and Belgian singer Stromae, who came with his wife, designer Coralie Barbier.
There were 18 Master students showing, an impressive number that gave us some unique menswear moments, starting with Rushemy Botter's touching love poem to Curaçao, where his family comes from. He had local fishermen in mind when designing his stunning collection, which managed to be playful and dignified at the same time. The construction of his pieces was incredible, from layered tailoring and printed suiting to double trousers that morphed into a coat.
The idea of hybrid garments was also present in Woojic Jo's humorous collection, inspired by Mr Bean turning into a tailor. As you'd naturally expect, there were plenty of amusing moments and refreshing twists in the graduate's presentation, which gave his twelve-suit range a surreal feel. Once again, everything was perfectly executed, from double-breasted jackets and cropped narrow pants to impeccable coats with teddy bears attached, a sweet touch that brought a smile to your face.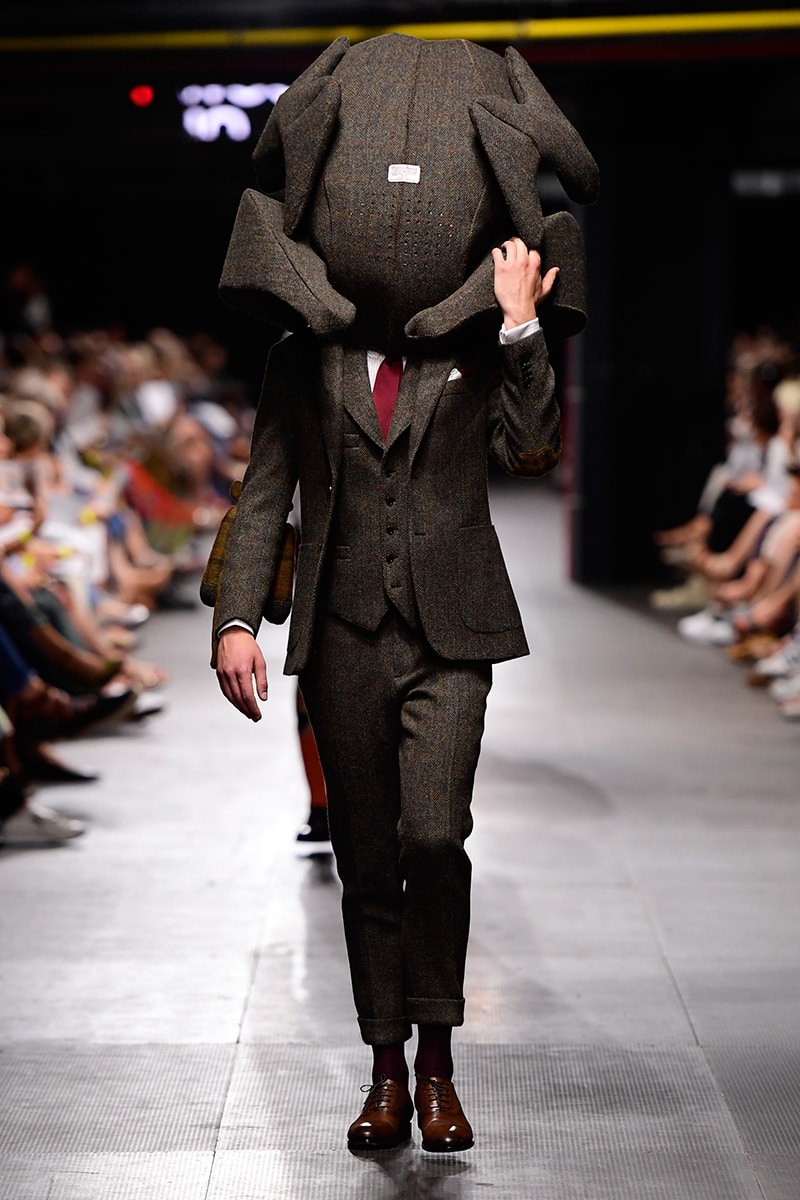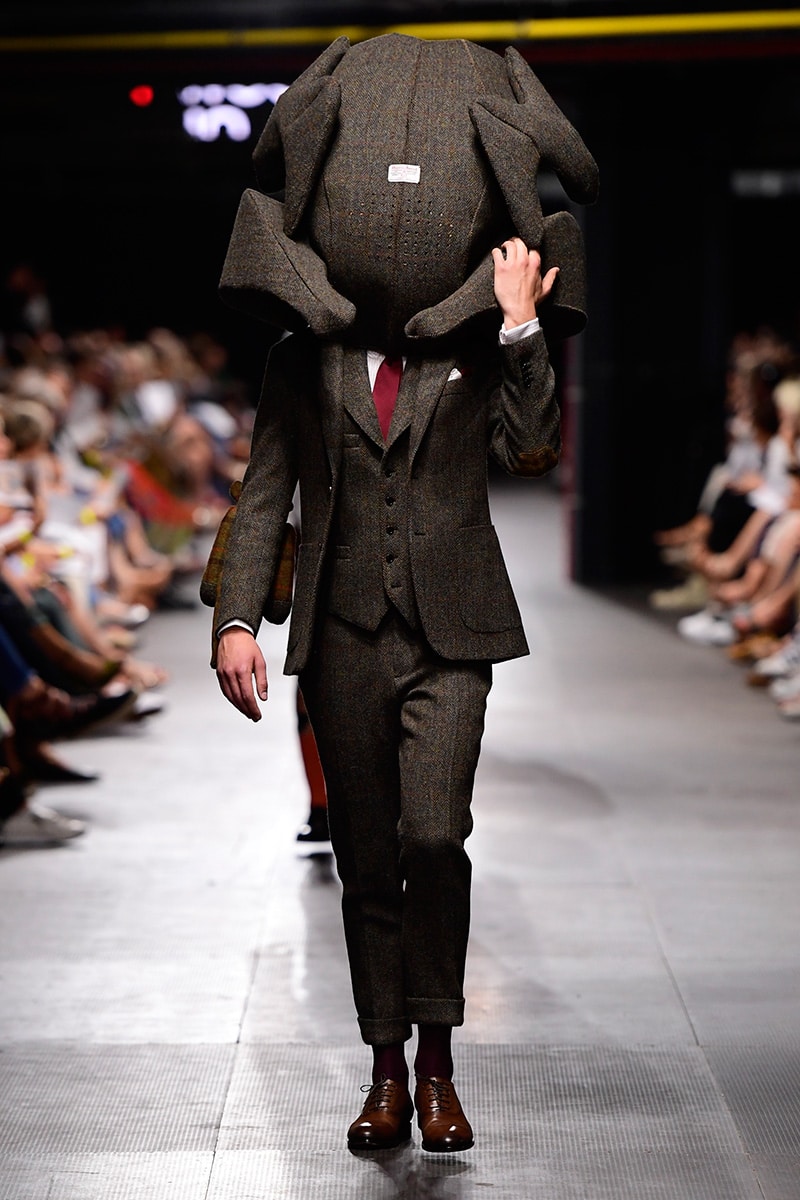 Yuki Hashimoto's edgy collection evoked the rugged charm of Marlon Brando, referencing beatniks, rebels and bikers. His use of denim was fresh -paired with crochet fishnet- and he embroidered several of his pieces to striking effect, adding refinement to strictly tailored shapes.
Architectural and more abstract, Joanna Chlust's statement included knife pleats, quilting and embroidered styles, which sometimes evoked dandy bathrobes and chic pajamas. With her soulful color palette, she balanced sleek lines with delicate details, showing us that pretty can also be manly.
Photos: Etienne Tordoir