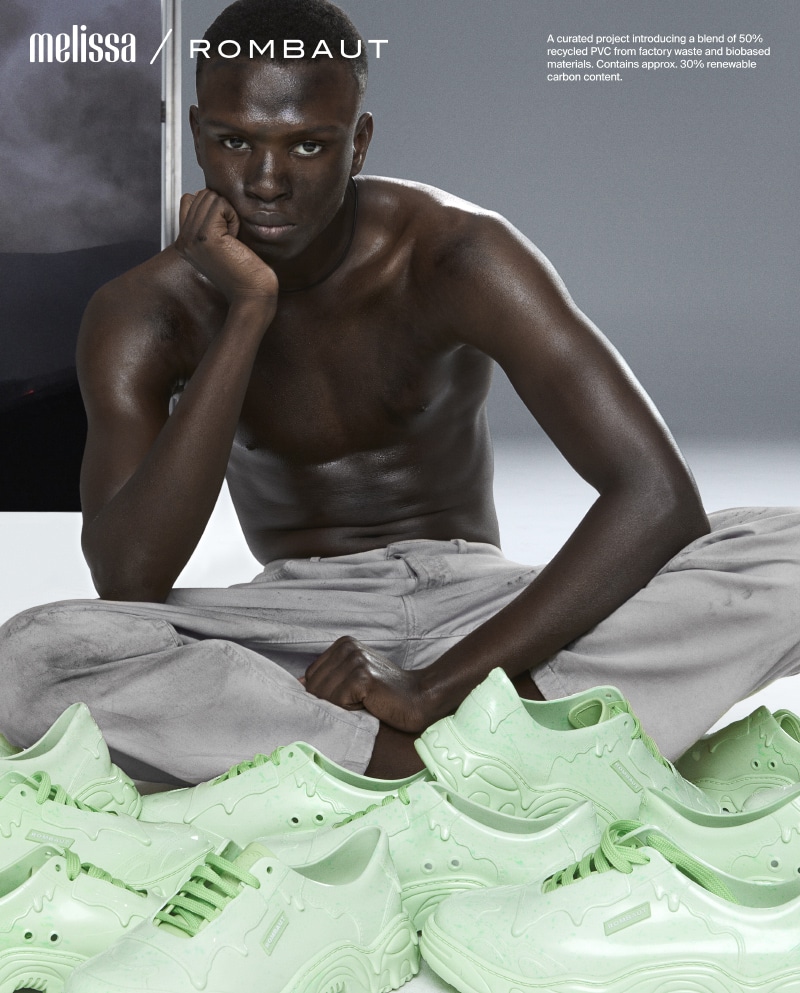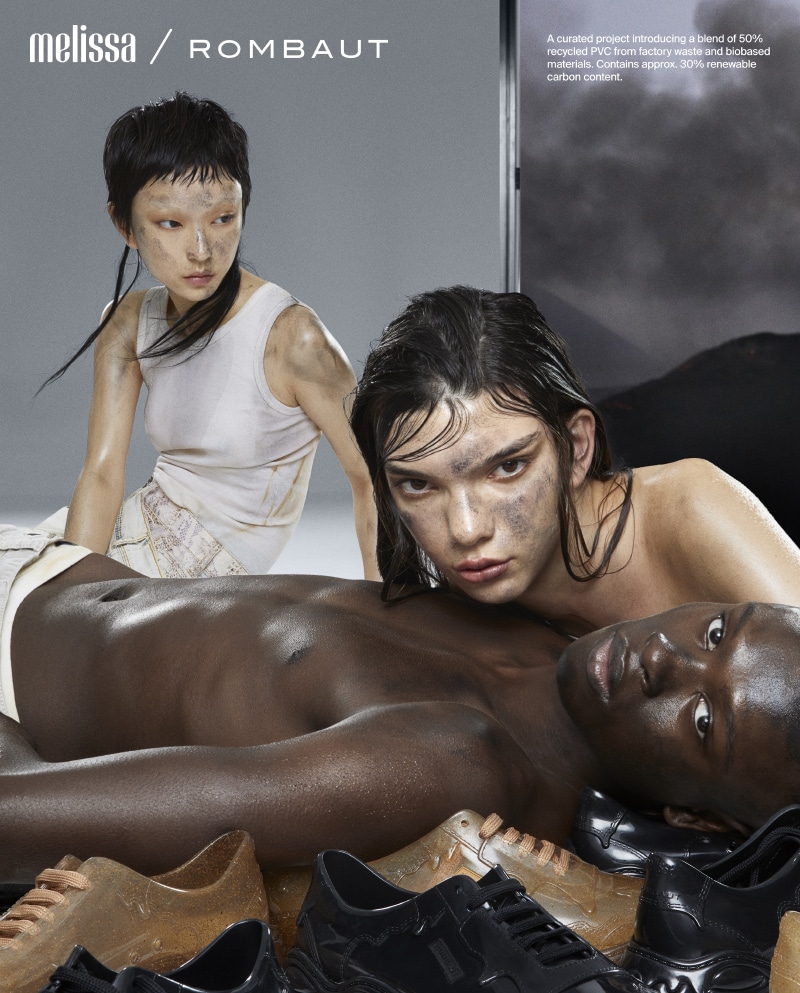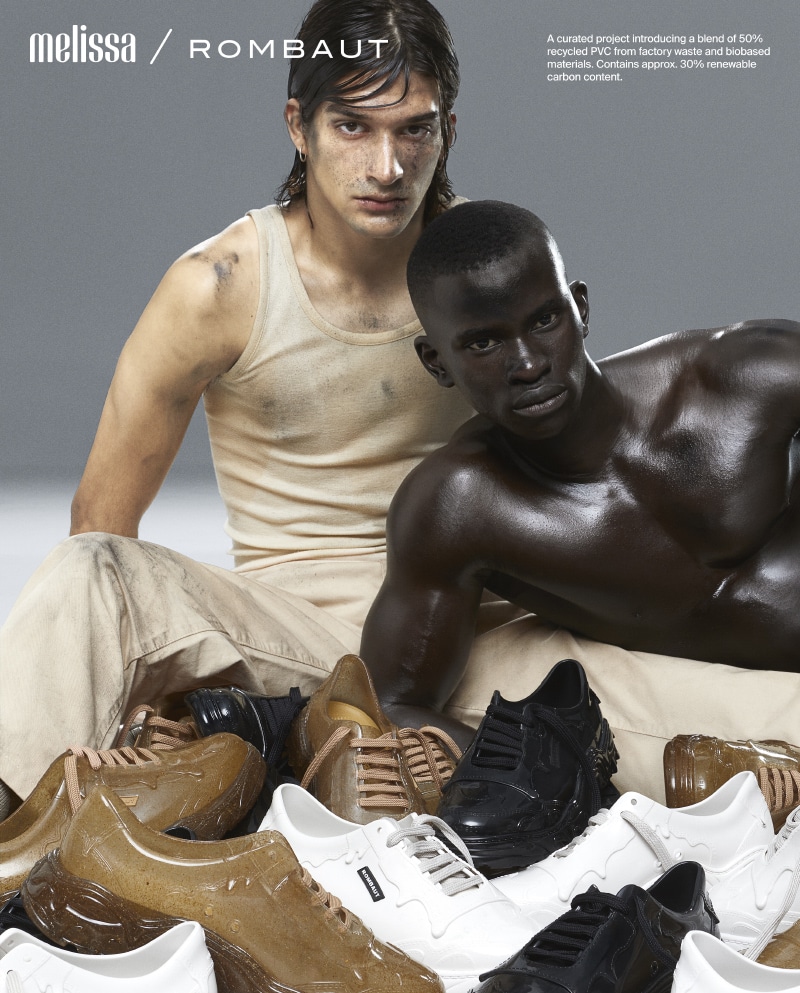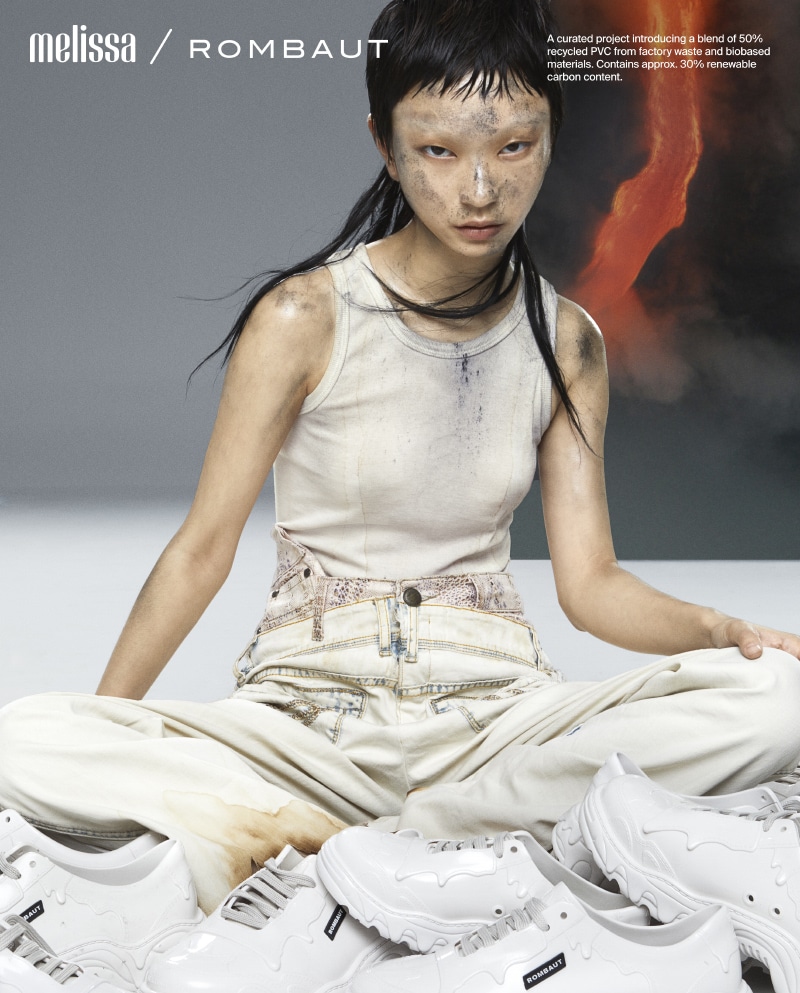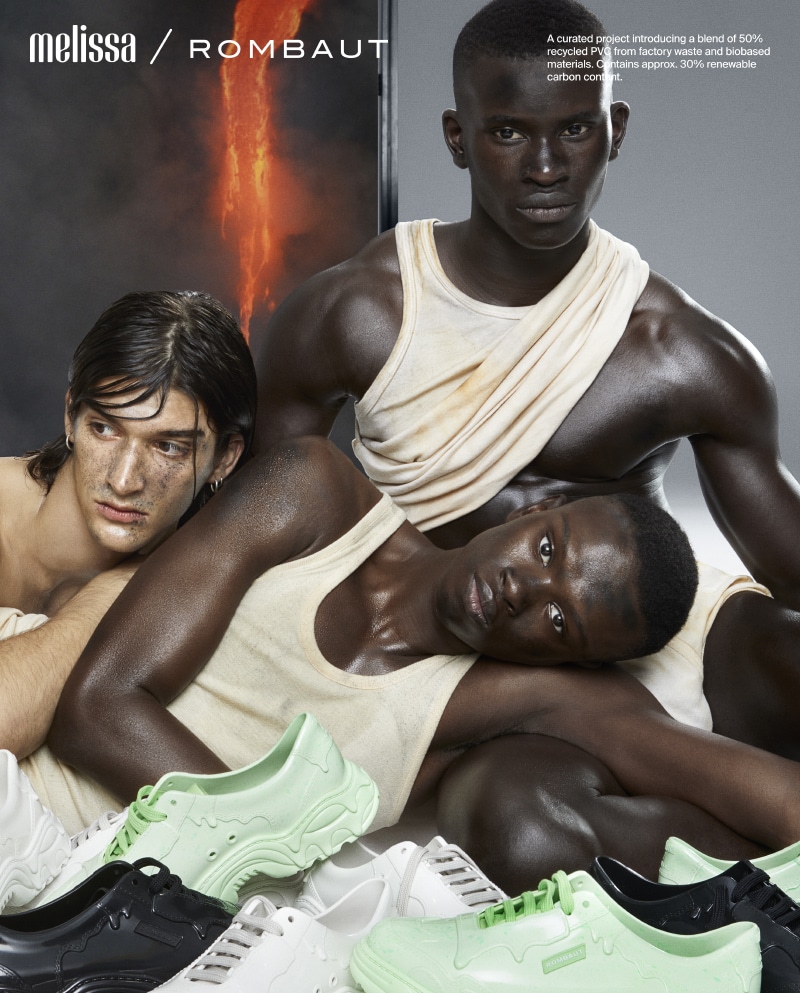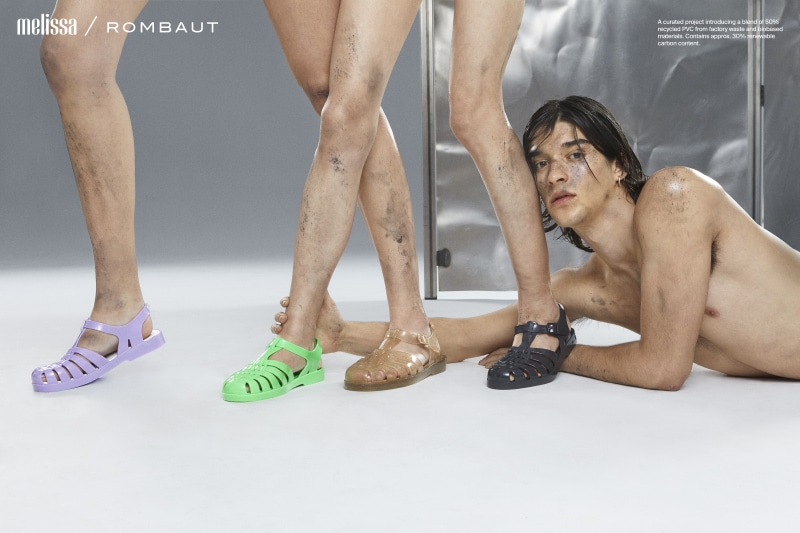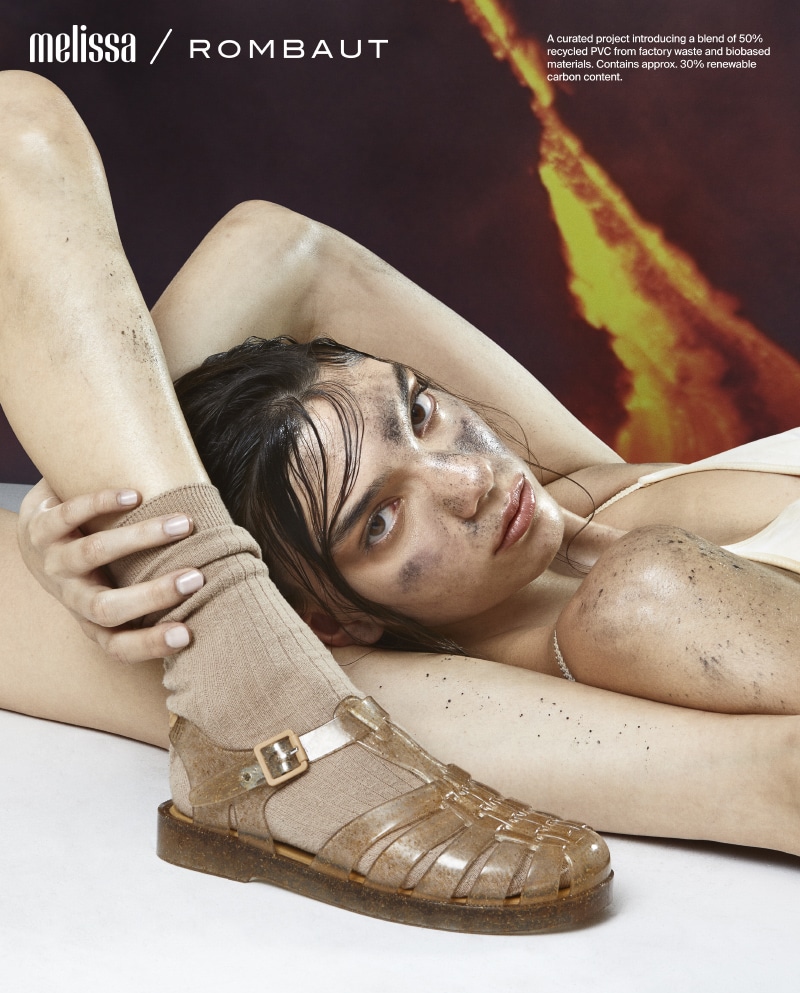 Paris-based Unisex vegan footwear brand Rombaut and heritage Brazilian vegan footwear brand Melissa announce their collaboration featuring Melissa's iconic Possession style sandal and a melting version of Rombaut's signature Boccaccio sneaker.
The shoes are made of 50% recycled PVC from factory waste + 30% bio-based renewable carbon content: sugar cane (17%) and vegetable oil (13%). The shoelaces are produced from 100% recycled PET bottles.
The design is not the only statement, as the recycled materials are part of the closed-loop system behind Melissa's sustainability program. Mats says "My favorite thing about Melissa is that you can return old/worn out shoes to their stores and they can recycle them into new shoes!"
Rombaut will have a further limited edition of 100 pairs that are made with 100% post-consumer waste available only on Rombaut.com and at Rombaut's new Paris flagship store.
Campaign photos by Kito Muñoz.