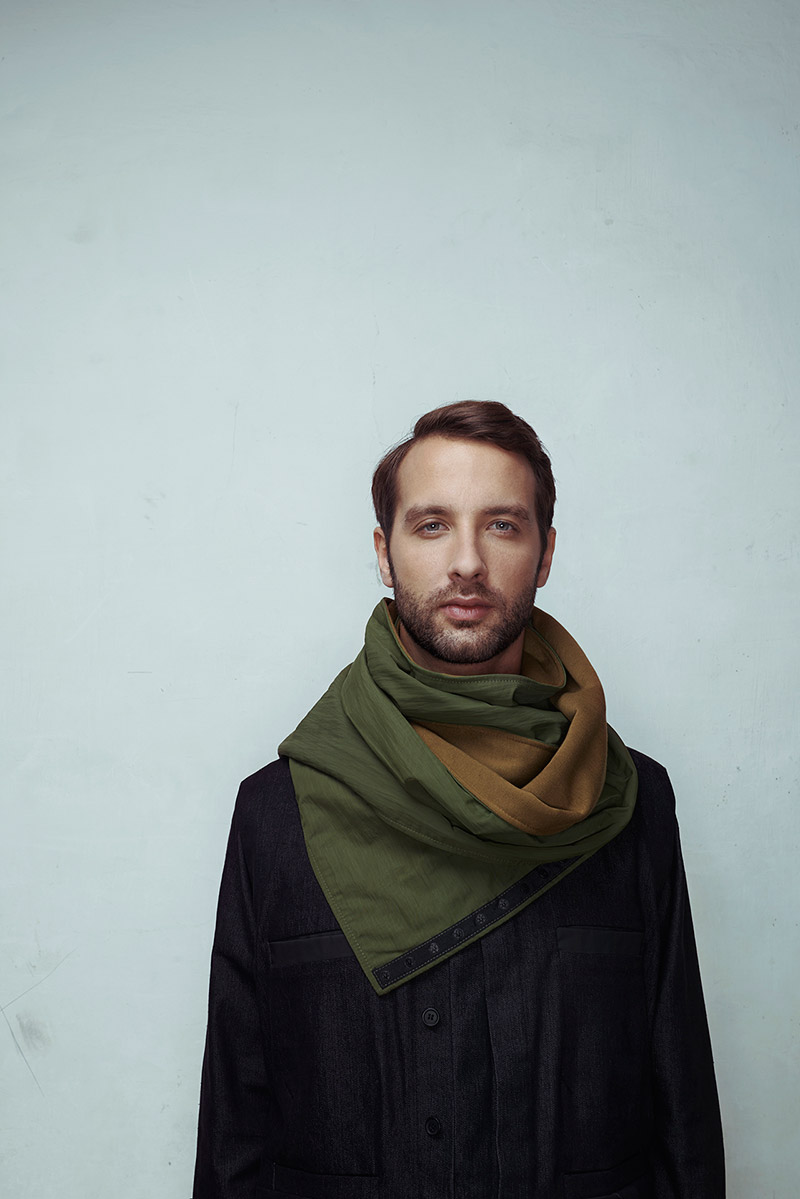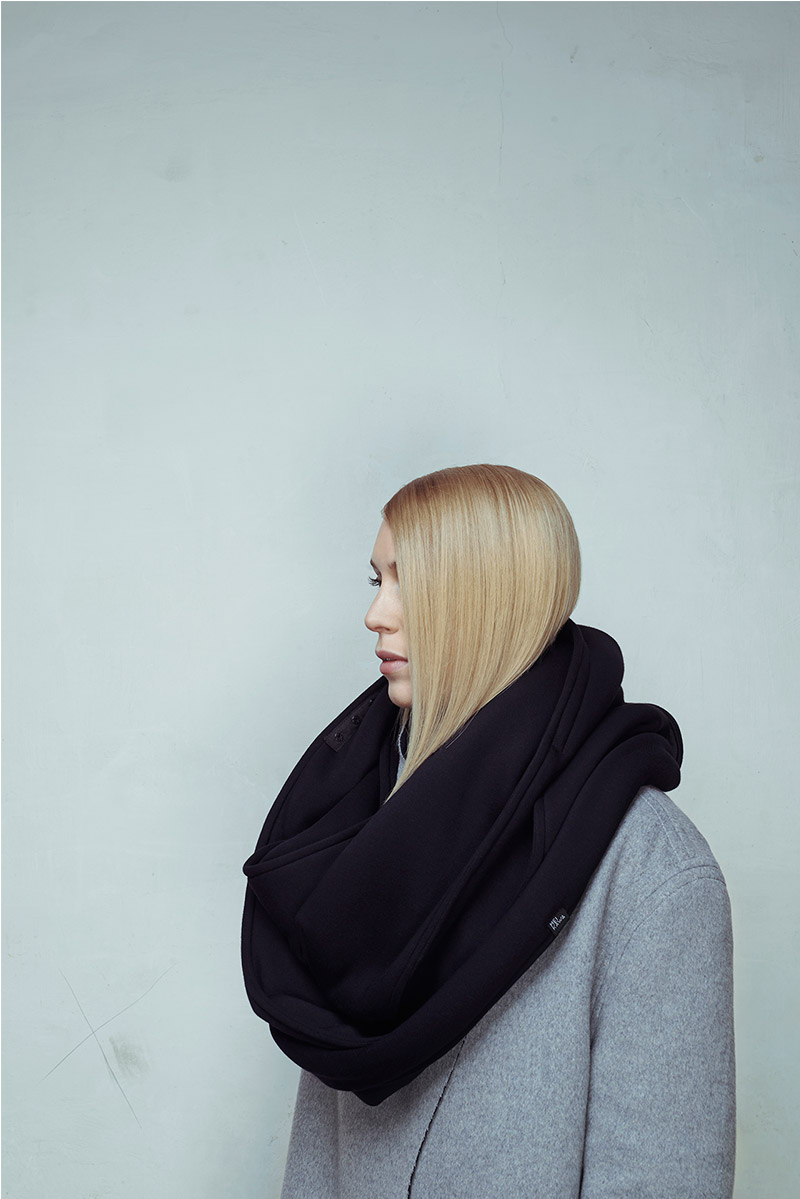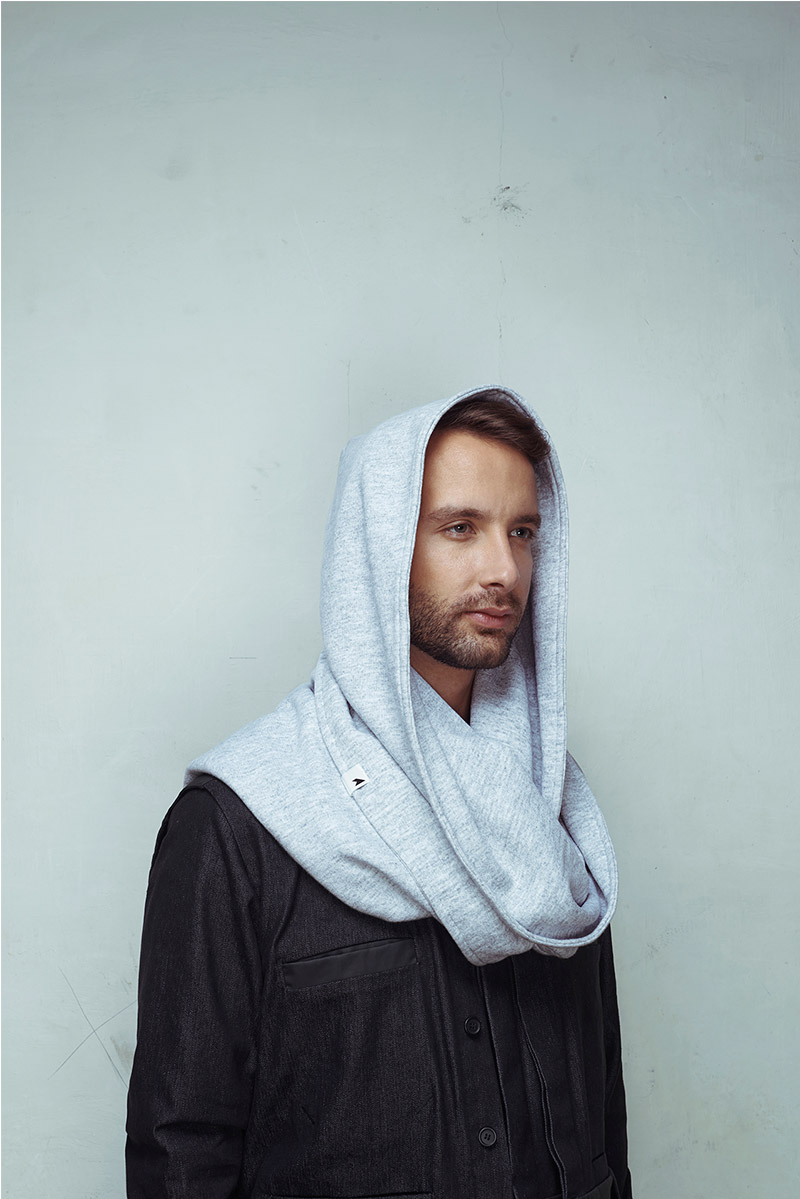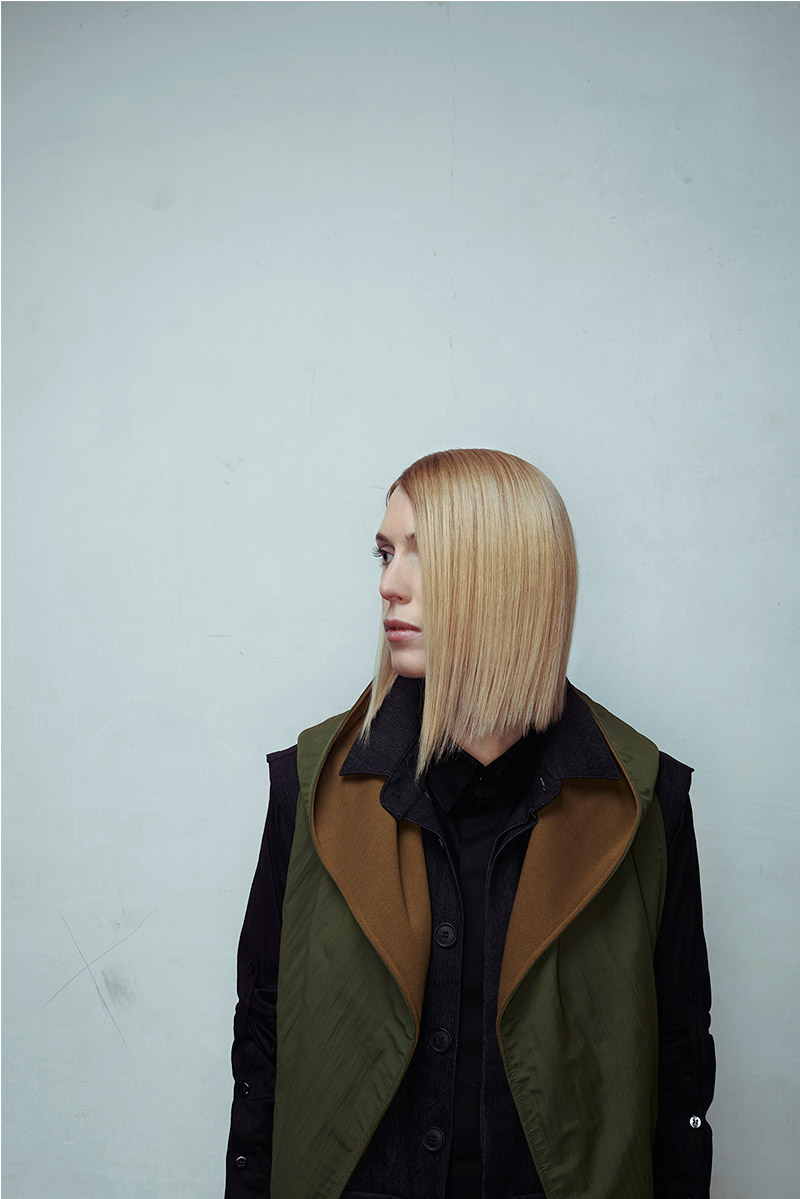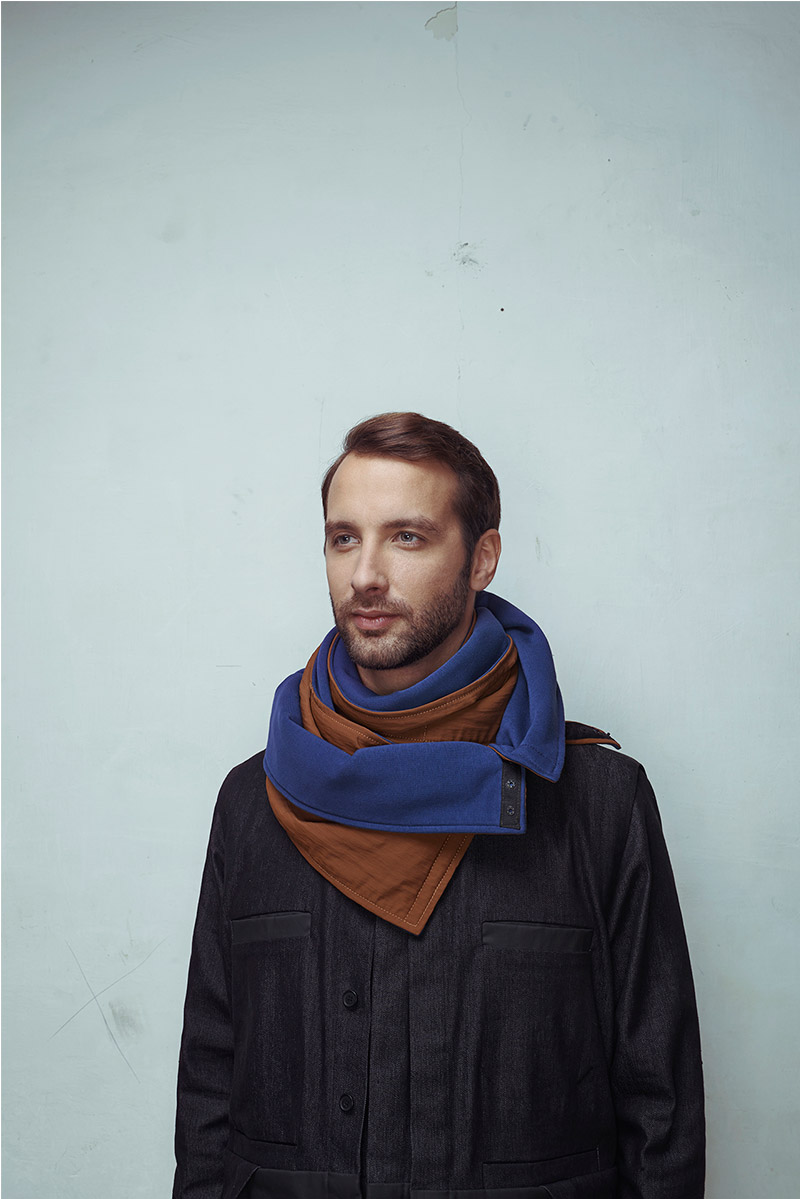 A MEI KAWA signature piece has been born: the excessive use of snap tape entailed a versatile product for winter times. The water-repellent garment serves several purposes from an instant waistcoat through a simple scarf to a hood depending on how it is fastened. The piece of textile can be wrapped around once as an easy-to-assemble scarf.
Another usage allows us to wear it like a gentle accessory by just hanging it around the neck. The more advanced use is wrapping it twice that creates a dense, protective structure, a sheer storm-proof scarf. The various folding technics result in waistcoats and hoods all open to experimentation. The combination of the two layers, the water-protective outer surface and the soft lining inside unite in various ways.
MEI KAWA is consciously oriented towards natural and organic solutions. The garments are made of natural fabrics with extraordinary tailoring methods, which provide the wearer with practical and variable outfits. MEI KAWA is characterized by pure and minimalist design influenced by Nordic and Asian impressions.
photo: Nicolas Fleuré
photo assistant: Arthur S. Redler
styling: Angie Pálmai
hair: Zoltán Herczeg
make up: Szilvi Ipacs
models: Krisztina Meszes and Ádám Bajor