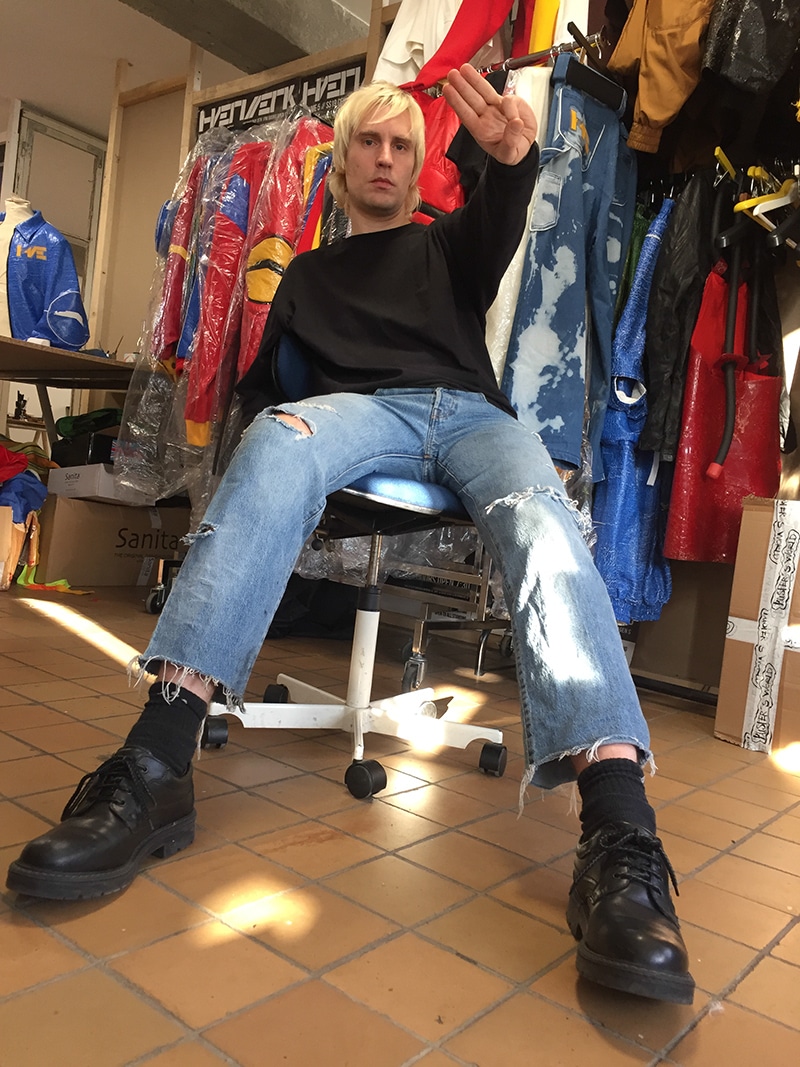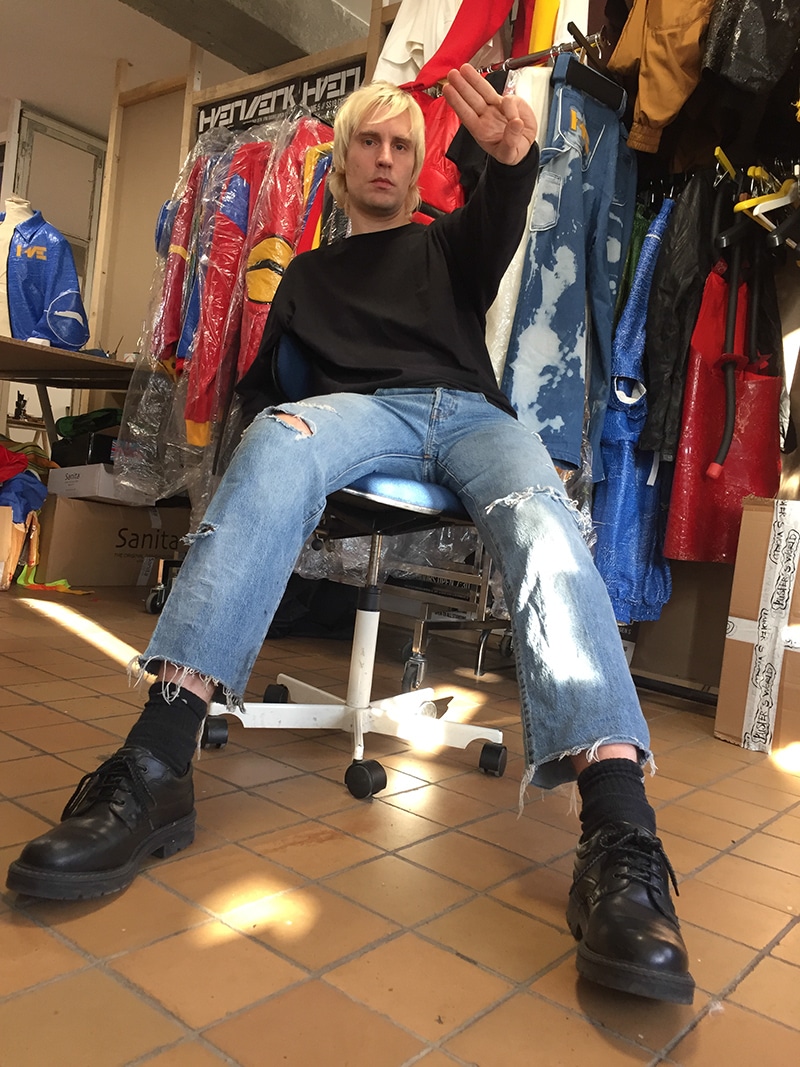 We first met up with Niels after the HÆRVÆRK premiere at Copenhagen Fashion Week a couple of seasons ago and got to see the collection up close at CIFF. Since the premiere, we have seen the collection grow and be brought further into this world of teenage angst with a Nordic touch. The time was right to catch up with Niels!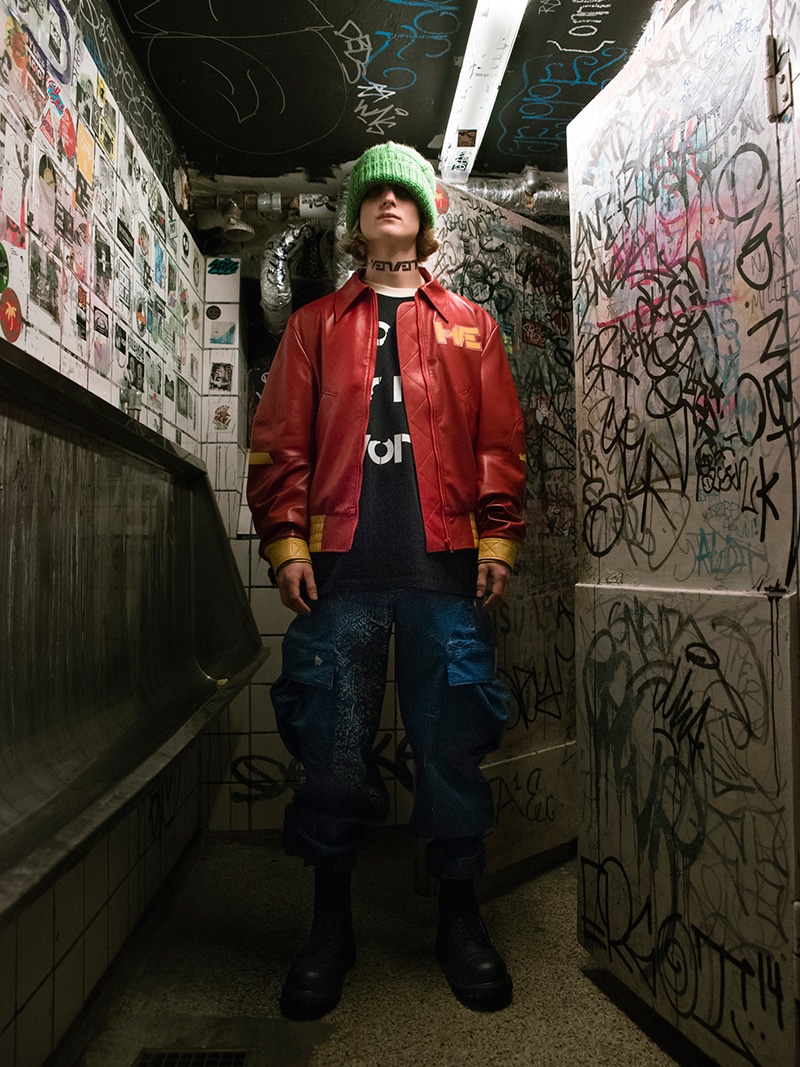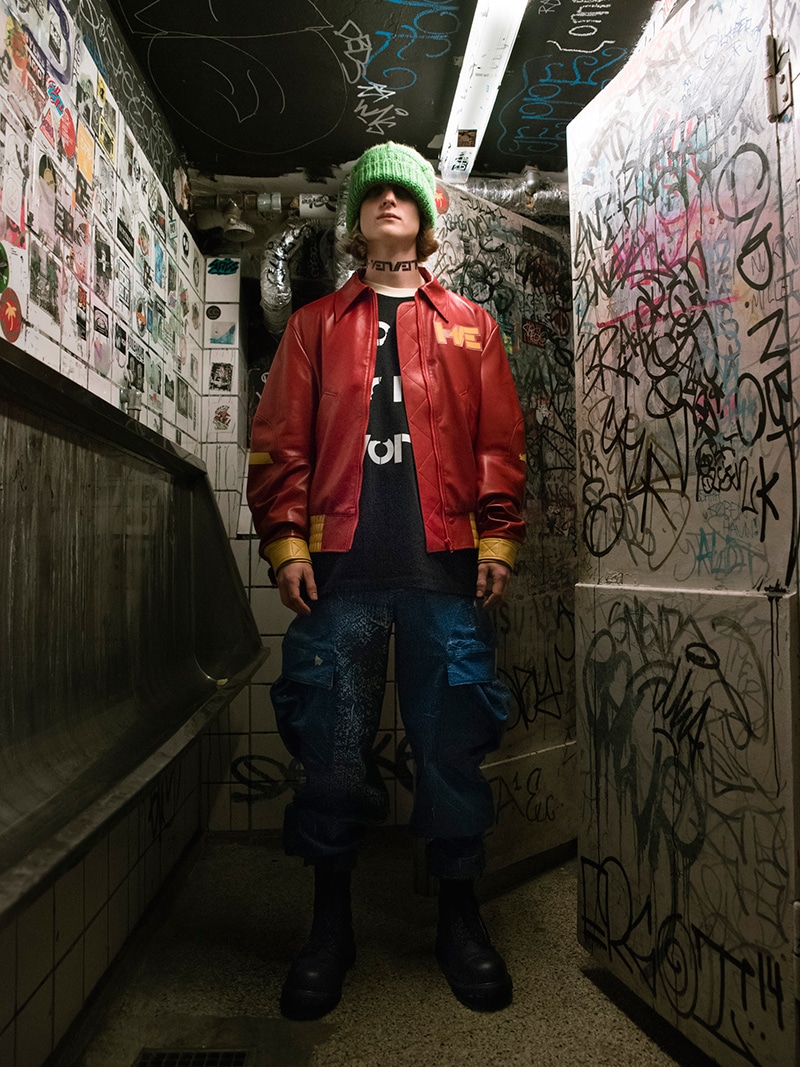 After graduating in 2016 from the Royal College of Art in London, HÆRVÆRK became a well-known name rather fast. What would you say is the biggest accomplishment for the brand until now?
That we get recognized as radical and mysterious. We have been celebrating our collections with runway shows since the very first collection (my graduation collection) and we always aim to communicate a complete and powerful experience.
Marie Munk joined you in 2017, how would you consider the label a mix between you both? Would you say that her patterns have brought a new direction to the brand? Would you say you work well as a team? 
Marie and I teamed up in summer 2017 when we formed the company and decided to do sales. The first two seasons where solely promotion and I didn't think much about practicalities. A major part of my vision with Hærværk was always the posture and to build character into the garments. Besides having the best sense of taste and being super critical with all my thoughts Marie has a strong technical knowledge and without her skills, we would never be able to create authentic garments with high-end details. We approach our collections like a box of Lego; the same way as Lego playfully simplifies, for example, a police station, Hærværk condenses the essence of goofy youngsters in a caricatured aesthetic. Our silhouettes, colors, graphics, and textiles are easily recognizable because we outline everything and exaggerate all shapes. With her incredible background with patterns and product finish, we are able to reveal this convincing narrative. Hærværk was always about the goofiness of youth but she makes sure the story stays true in each garment.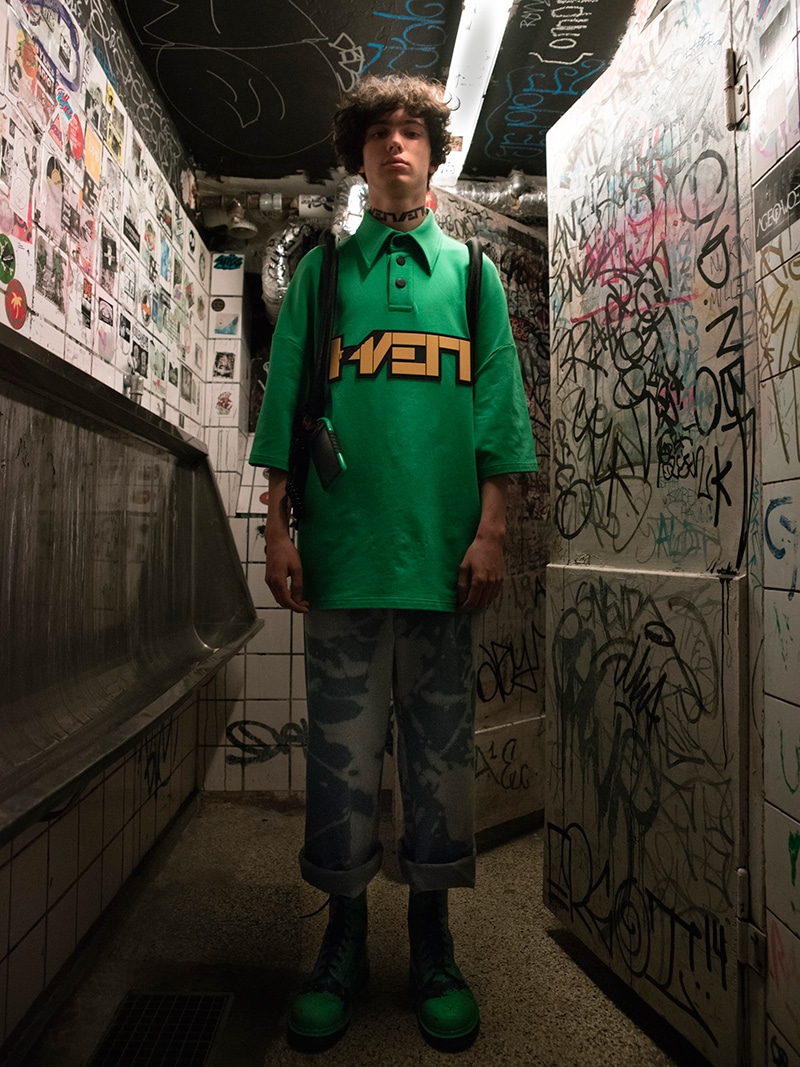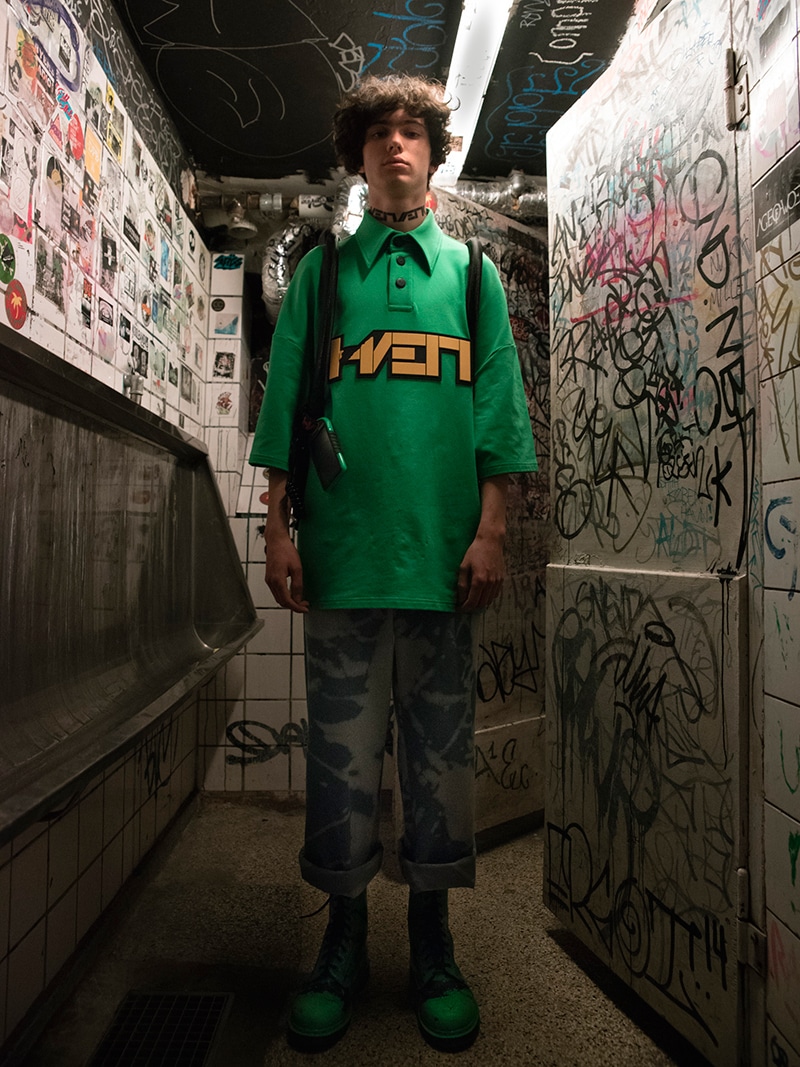 Naming the brand HÆRVÆRK meaning "Vandalism", would you say that this is an action, a state we all live through in our youth? Would you describe it as a stereotypical adolescent characteristic? Did you experience yourself?
The name is perfect because it completely summarises the spirit we represent and yes, sure, vandalism as a naïve and bold act mostly done by reckless pre-teenagers. Vandalism can be everything from breaking windows to terrorizing your parents with your hormones. I feel its a very stereotypical adolescent characteristic and that is exactly the point we want to come across with. As you say, vandalism is not only a brutal act but something all pre-teens go through both good and bad.
Would you associate Vandalism with violence and brutalism? OR would you say that this kind of violence is liberating and so, needed to break free from our inner child?
For most Danes growing up in a welfare system, it is mostly a question of liberation and simply the fact that we were all told that we can do and become whoever we want to be. It is a philosophy that gives us great comfort but also results in kids having no respect for authorities and exploring all aspects of adolescence. I remember one day, as a kid, when my friend and I were throwing massive bricks on cows and we didn't even question the act until the police came.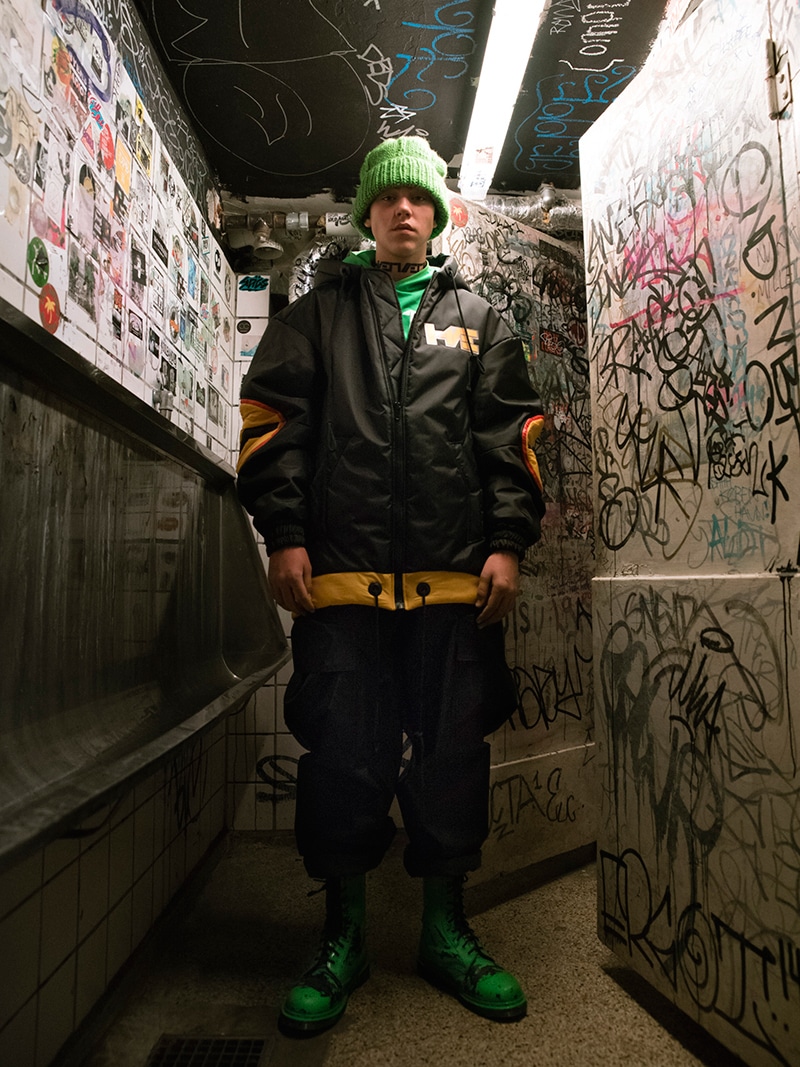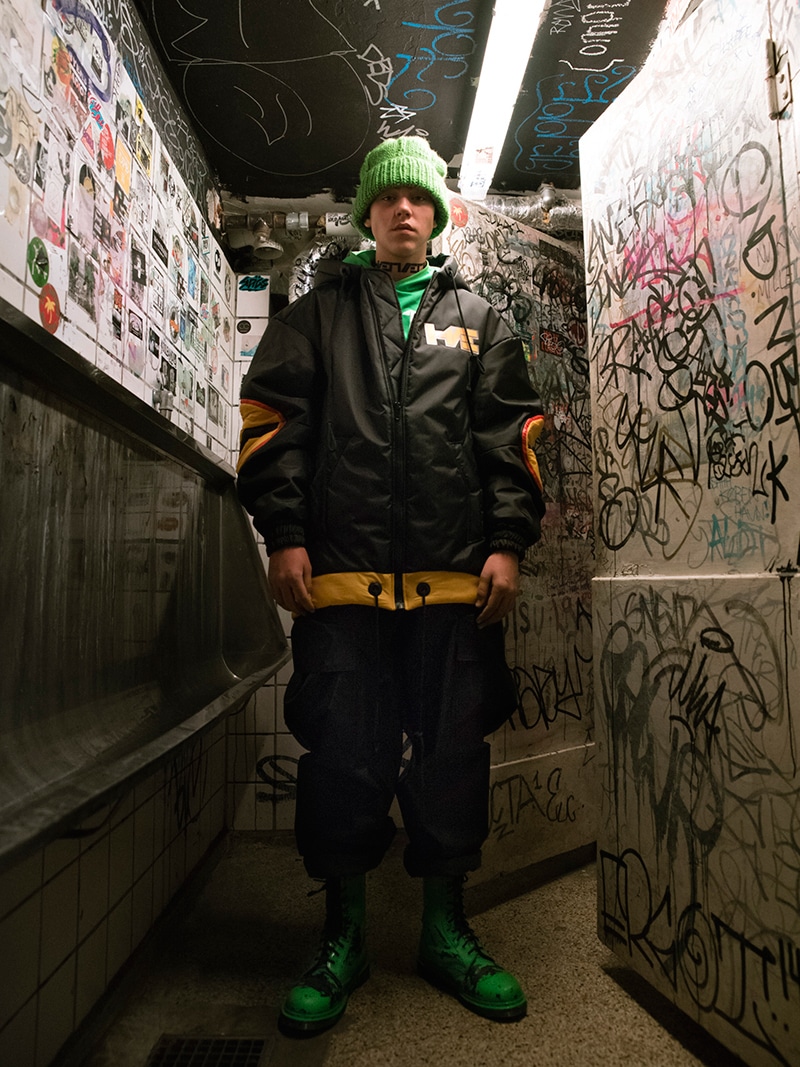 Could you tell us, what is the biggest challenge that has happened concerning the last collection SS19 to FW19 especially in terms of supply chain and sustainability?
The biggest challenge was definitely to move our studio from London to Copenhagen. There has been a lot of "what is in which box" and because our production was still in London and we immediately realized how convenient it was to be able to visit your manufacture almost on daily basis.
How do you see the future development of the label?
We focus on how to commercialize our community without losing authenticity.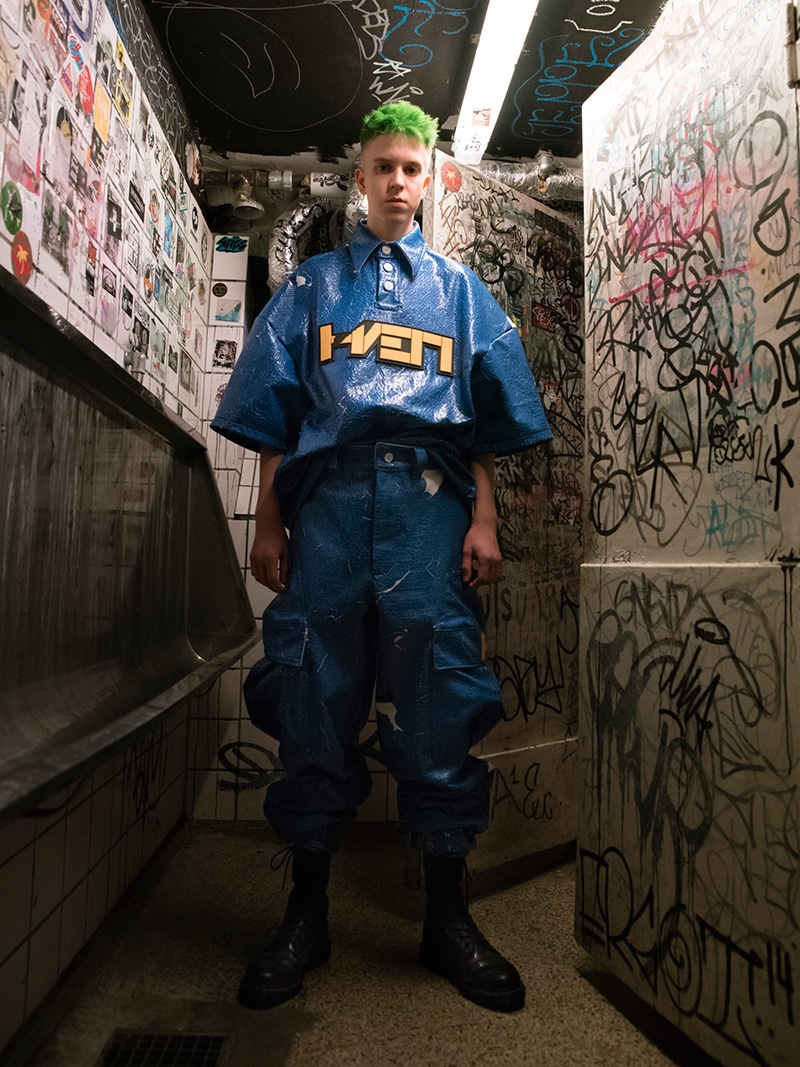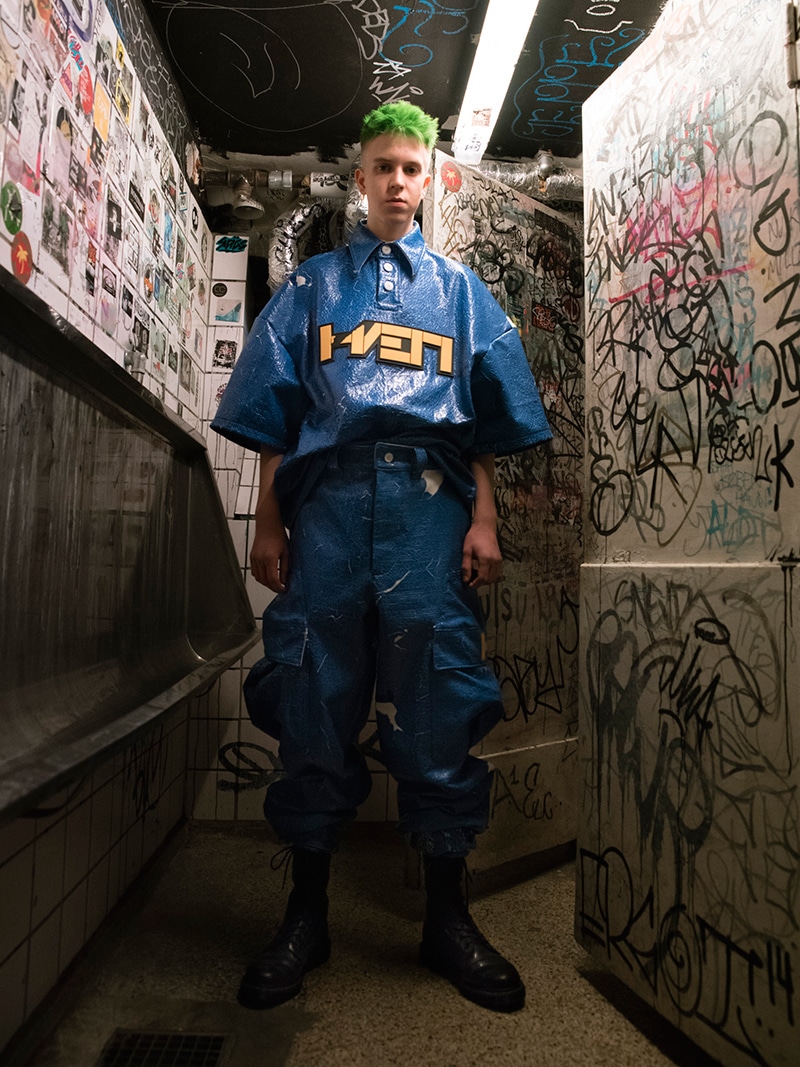 Being a Danish native, showing at Copenhagen Fashion Week, you must feel in the right place. Have you got any feedback on how you are perceived at home versus abroad?
Here in Denmark people mention how "crazy and non-Scandinavian we are but in London, I believe that most think that I design with a typical Scandi lense because all looks are overthought and stylistic, yet with graphically clean lines. Another obvious thing being in Denmark is that I don't have to explain the name being Hærværk and how it is pronounced.
What is the most influential teenage memory that you would consider defining your present character? 
Skating in cities around Denmark, hanging on plazas and going to Christiania at night as a young kid. Even though I slowly toned down skating when my playing in a band took over a long time ago, no matter which city I go to I this skate lense with urban possibilities.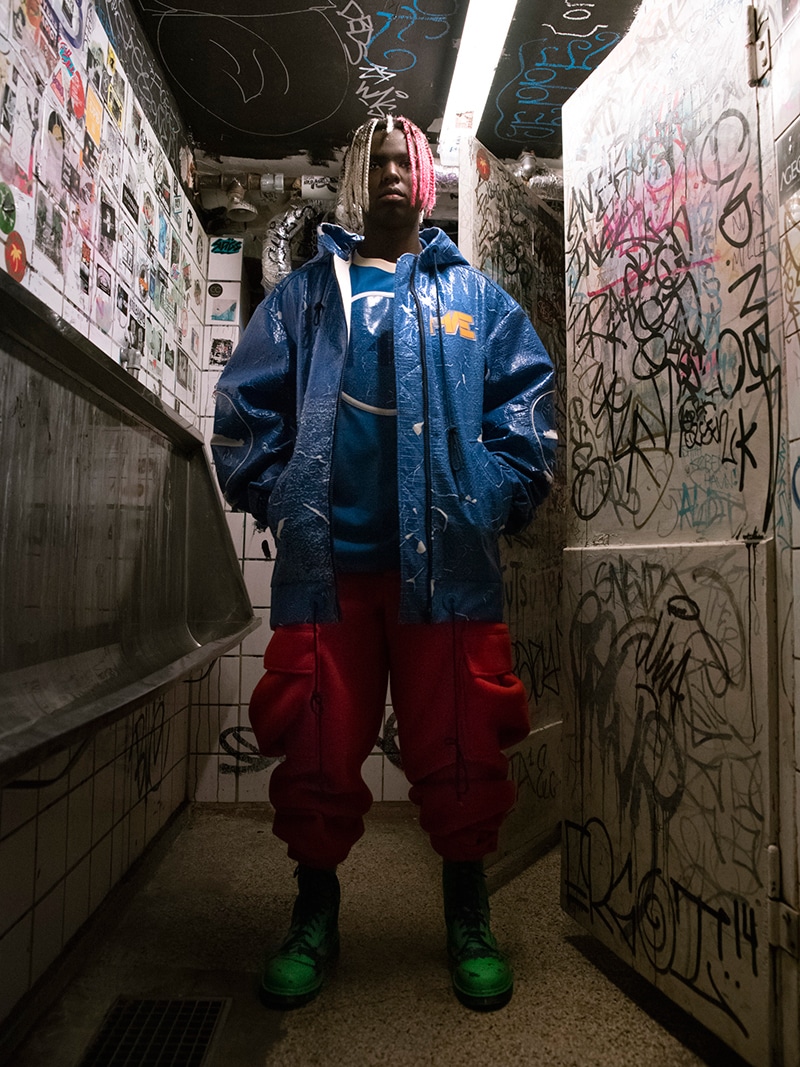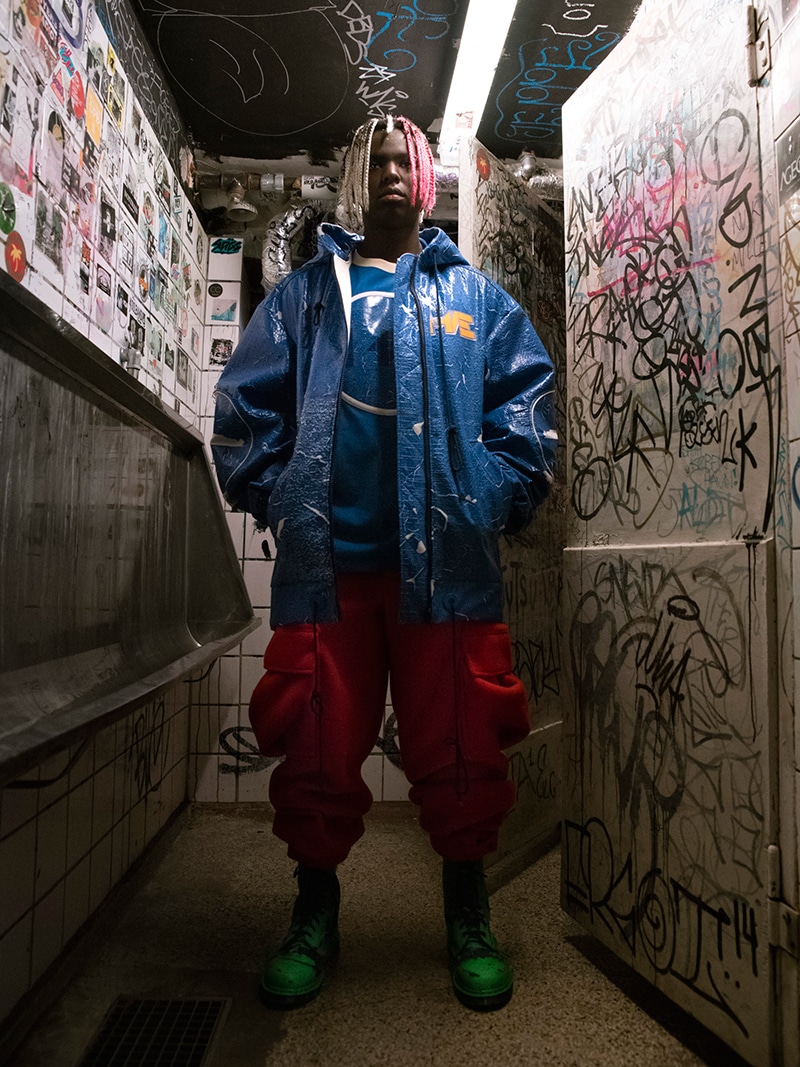 Playing IDLES as the ultimate song on your show, would you say that this was the soundtrack of your youth? Is that the kind of music that you associate with your design? 
My first experience with music was Nirvana and The Beatles, During my early days skating I was obsessed with rap like Cypress Hill, The Beatnuts and Busta Rhymes, then starting to play guitar in my early youth I was introduced to the indie scene with bands like Modest Mouse and Built to Spill, later on going into aggressive music etc etc. We choose to play IDLES as our outro song for the show because the lyrical message was perfect, the bass beat was a cool contrast to the main Hærværk soundtrack and the punk element came across 100%. I have actually been working with a French composer for a few seasons now and we have developed the tones and soundtrack of Hærværk which is a super goofy yet industrial beat.
How would you define the casting in your FW19/20 collection? What were you looking for?
Young, diverse and impulsive. We always look for personality.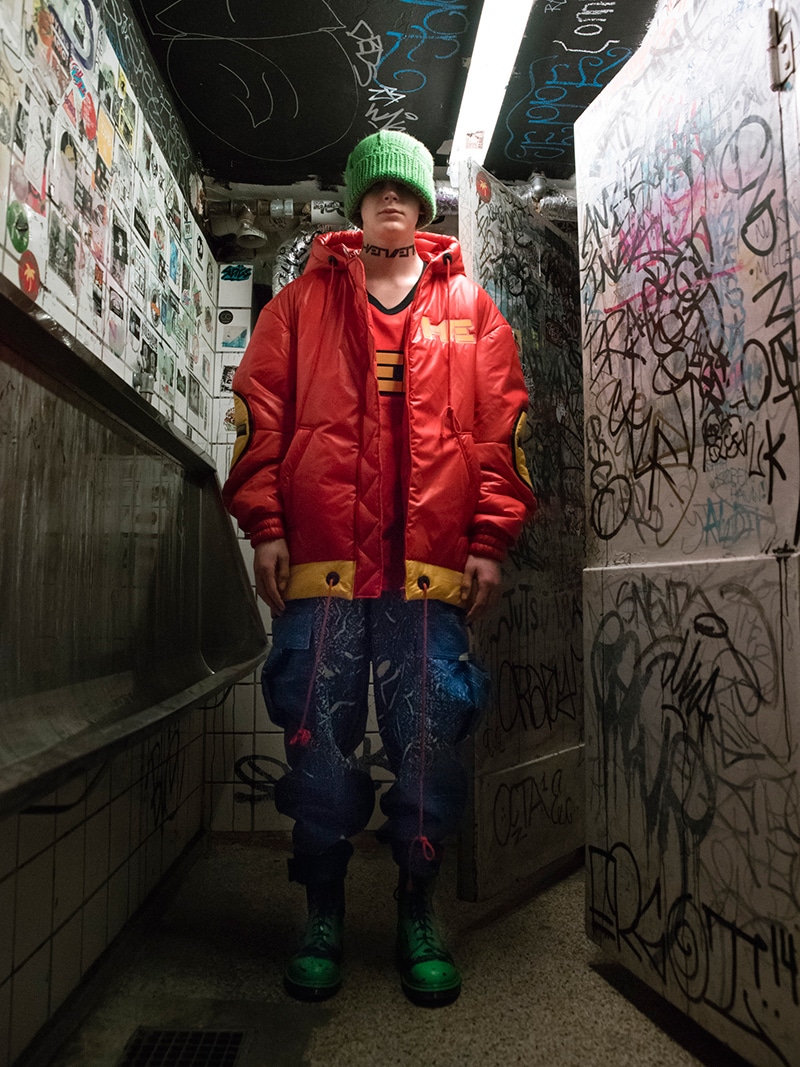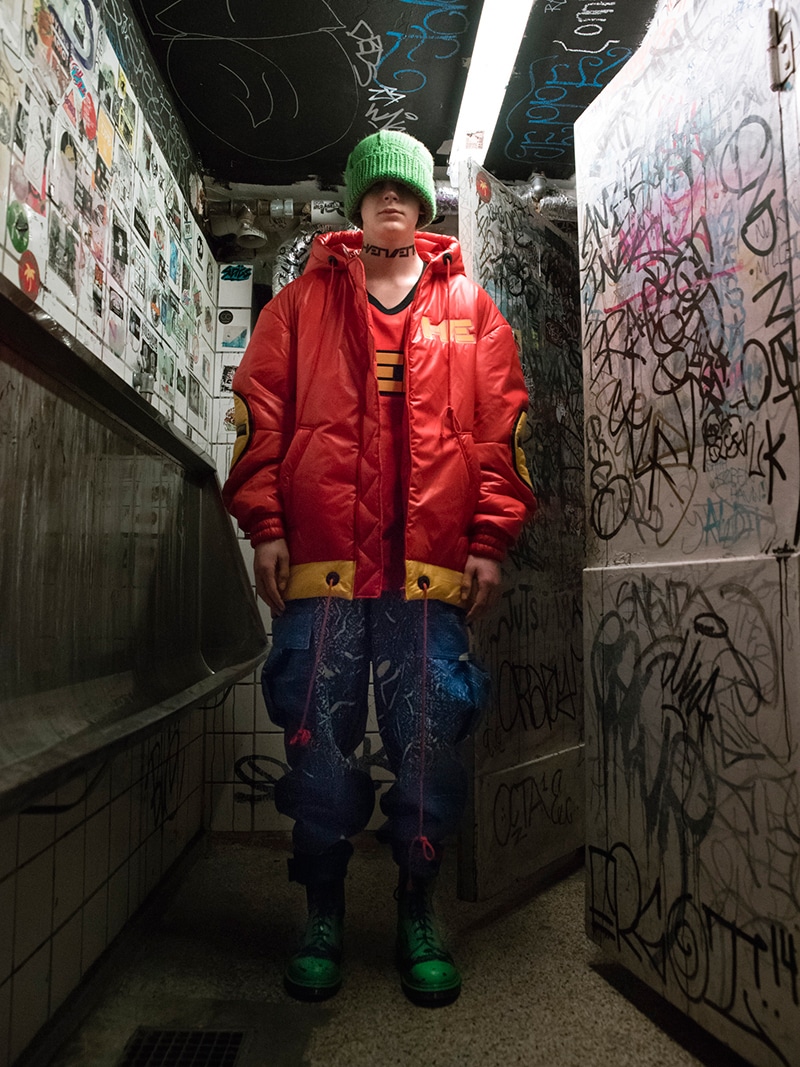 Doc Martens, green dyed hair, oversize baggy pants, bomber jackets… it all gives an early 80ths punk English vibe, how would you describe the contemporary teenage youth? 
As super clever SoMe addicts.
Do you have the melancholic sensation that the youth culture- adolescent feeling, was different back in those days, does it affect your design?
Yes of Course. But youth will always change the way we talk, dress and flirt. Today you need a good virtual attitude and back then it was only about a good present attitude. My melancholic sensation does affect the design and especially the casting. As I mentioned before we focus on personality and want to come across as a live, energetic and authentic brand. I guess you have experienced our shows to fully understand our message.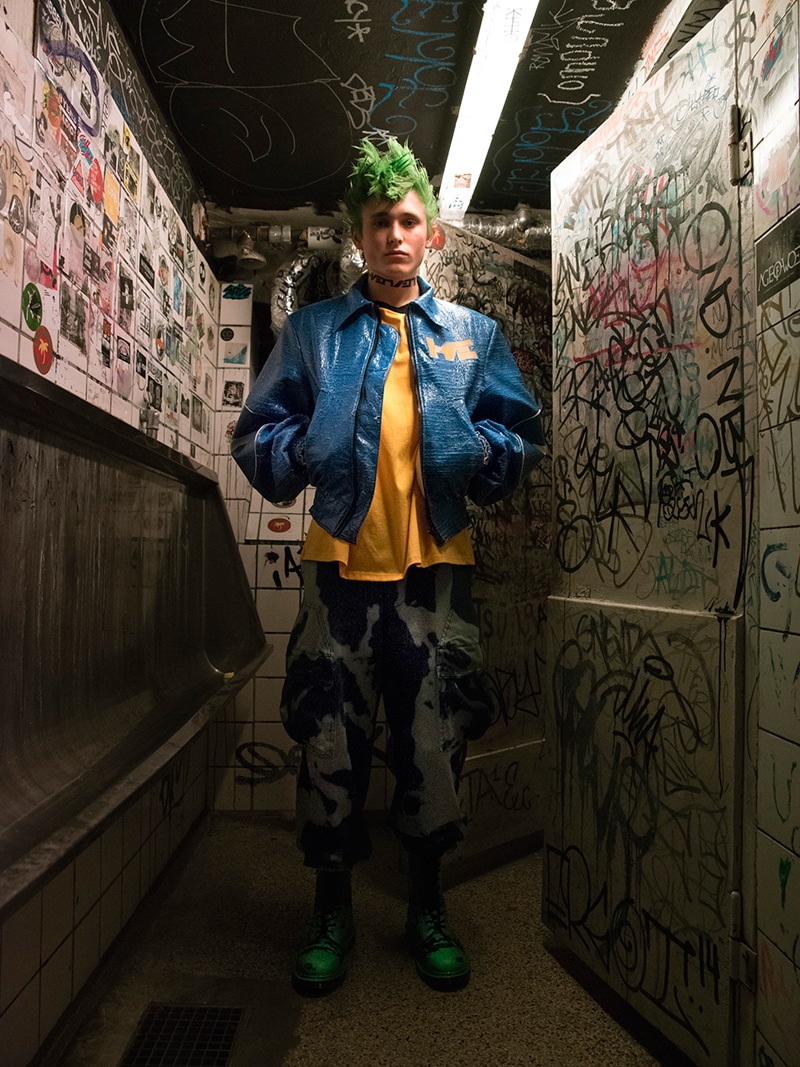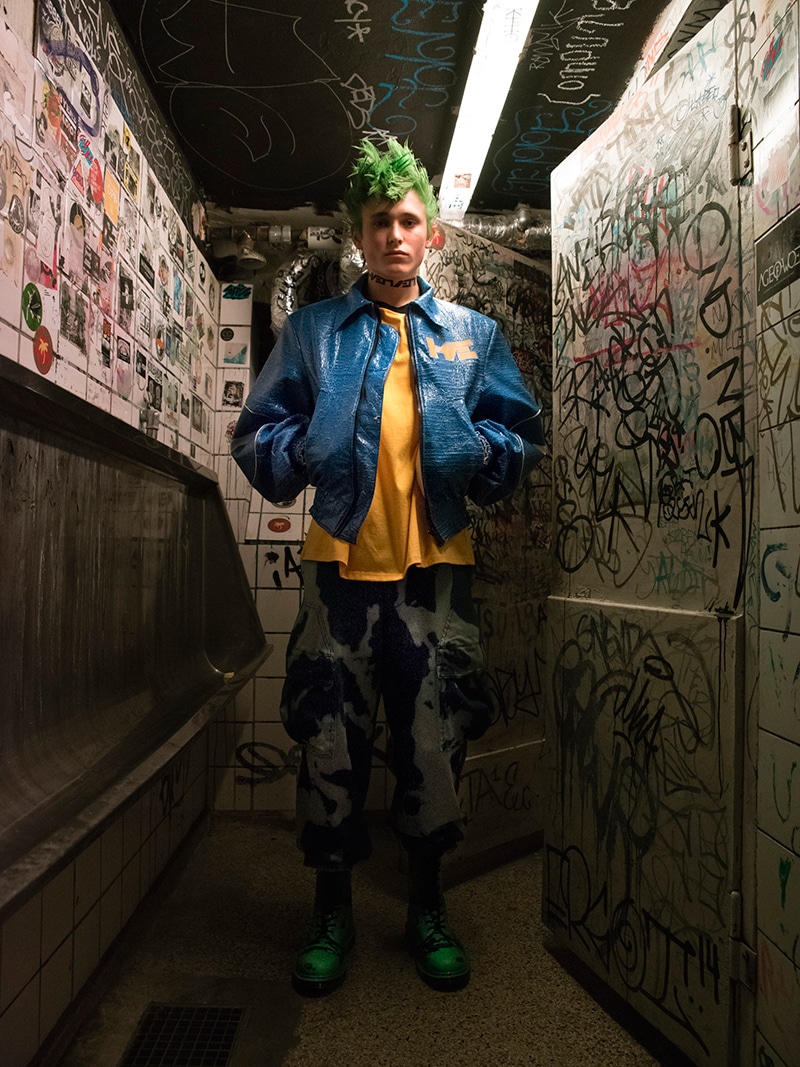 Photos by Haakon Kolstad