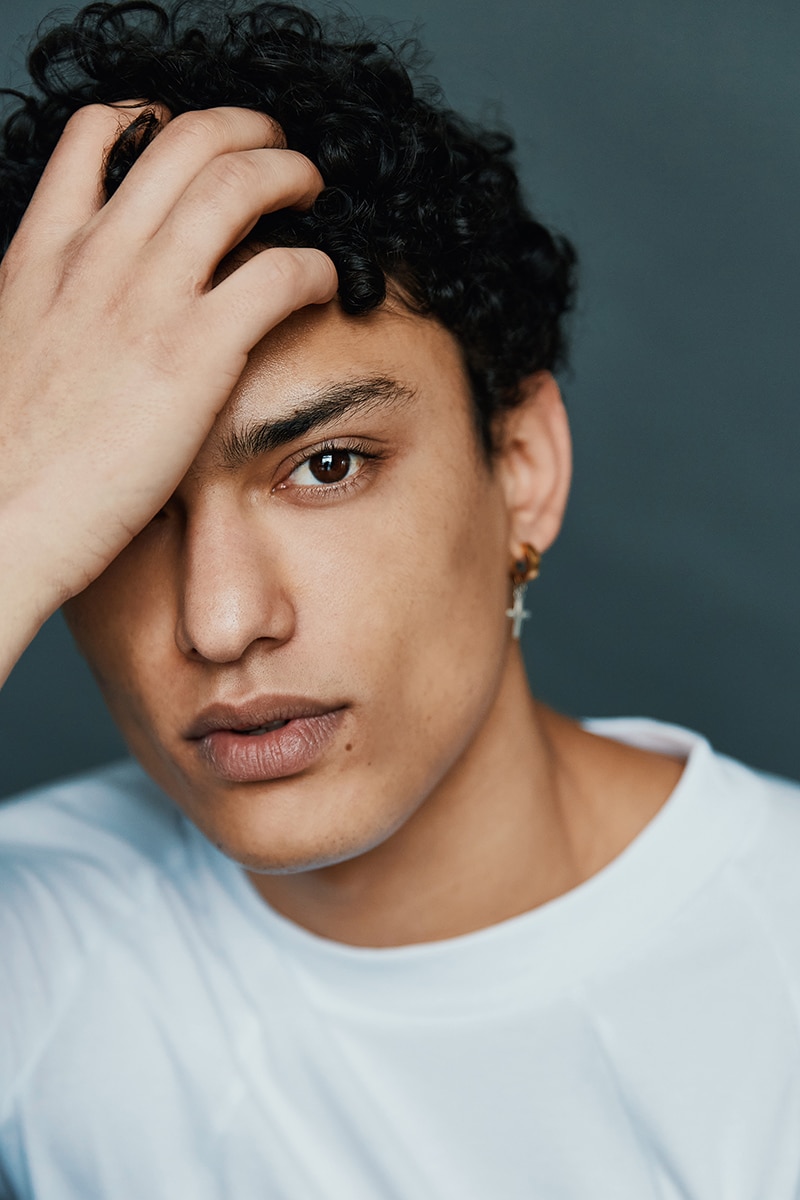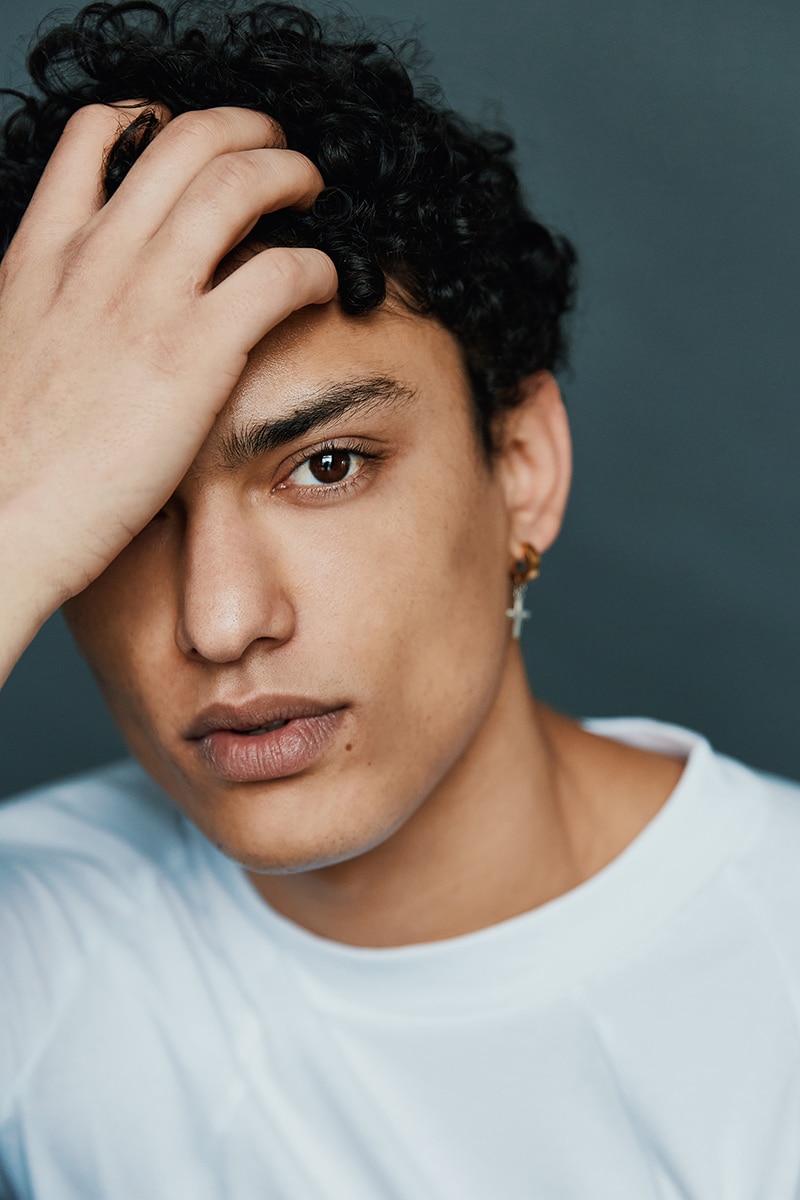 Taking this back to the outset – could you tell us how it all started for you?
Firstly, I'd like to begin by thanking Fucking Young! for the interest and the opportunity. It all started in the Seychelles, where I was born. My mum is from Uganda and my dad is French. My heritage blends with Asia, India, and Africa on my mum's side and I own European genes from my dad. My parents moved to France to offer my brother and me the best education and future we could possibly gain. I worked most jobs before becoming a model. School was never for me; I am more of an autodidact person I believe; I followed a normal educational curriculum until the age of nineteen when I stopped business school and decided to learn and live from life itself. I undertook any possible occupation with no diploma at hand, in order to survive. Nothing really fulfilled me or made me truly happy until I approached the creative industry. I actually wanted to be a make-up artist at some point. Modeling was an idea I wanted to focus on me since I was nineteen years of age-old. I had quite a few people telling me I should give such industry a try and… here I am.
If you were to describe yourself in three words…
Positive, caring and driven.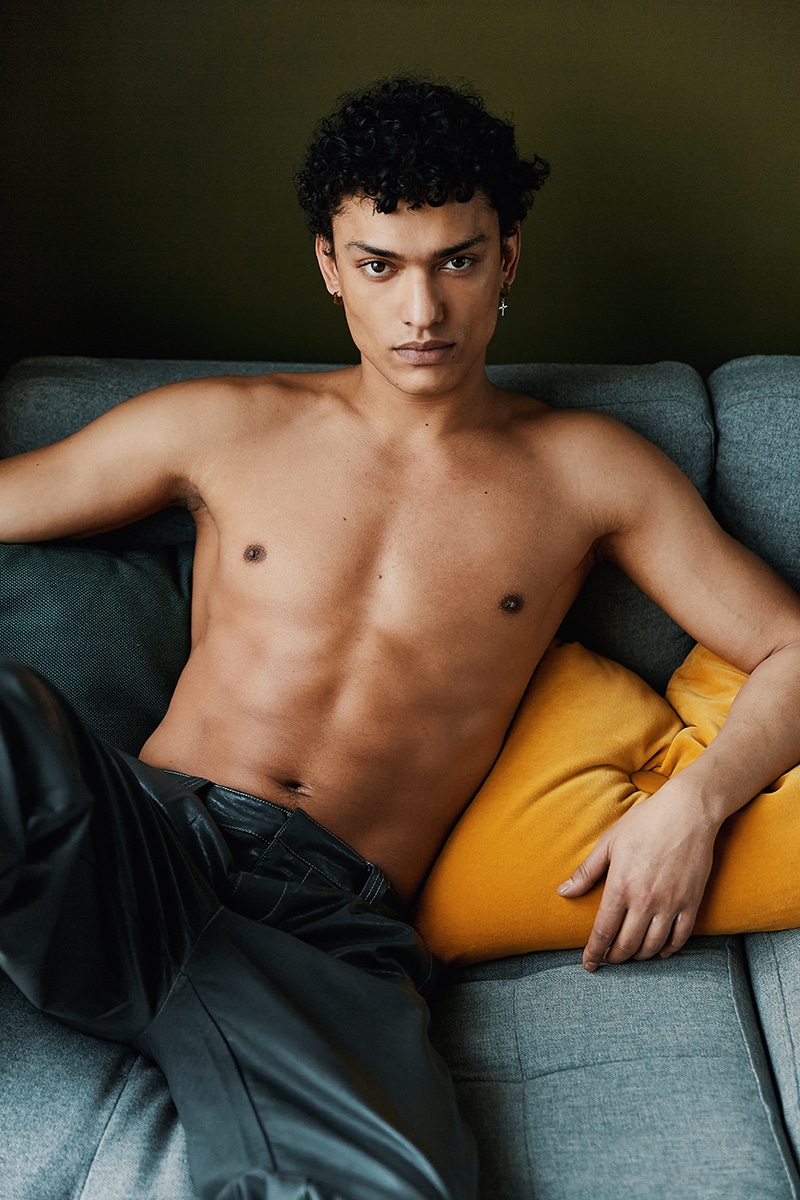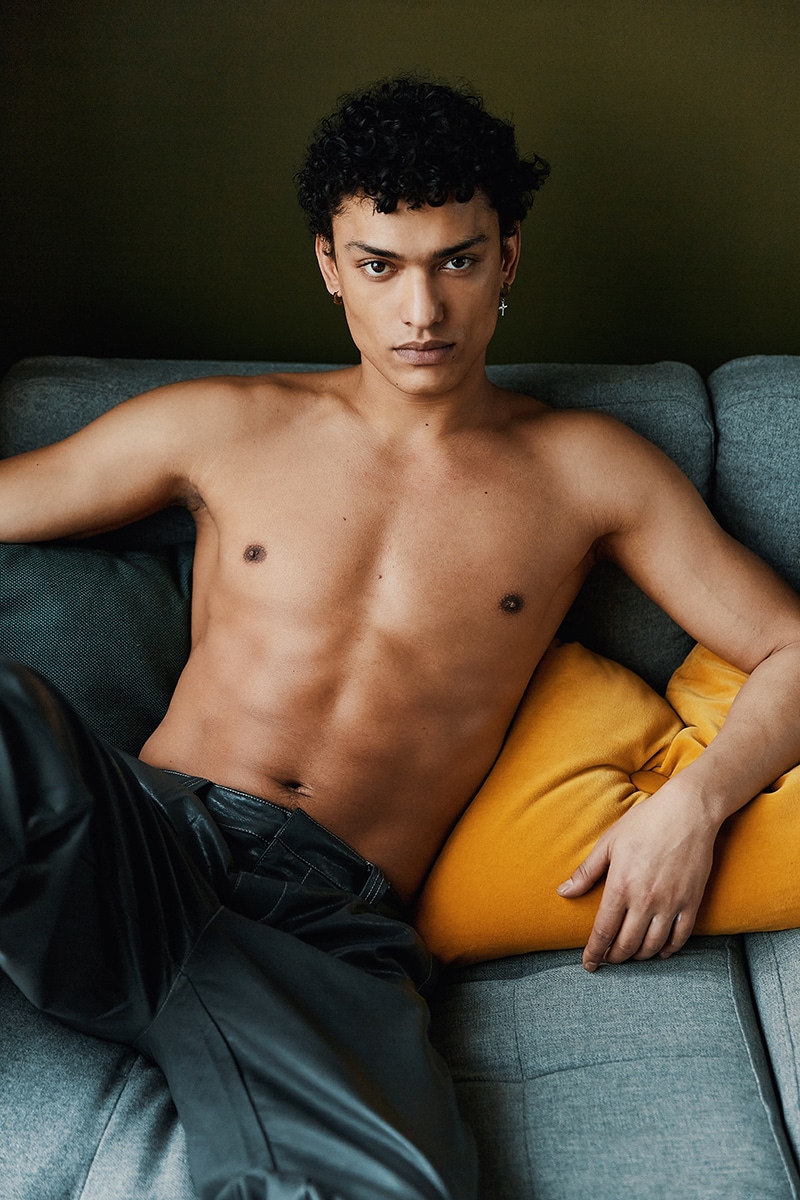 How were you discovered? And what were your major feelings when you happened to gain your first contract?
I was in Miami with my best friends taking some time off to reconnect with myself. I sent a text to Hug, my actual manager at IMM Belgium. I met him five years ago when modeling was just an idea people put in my mind. I believe I wasn't ready at that time for this. Consequently, five years after I flew back to Belgium the next day from Miami and walked into the agency, I signed my contract. I was excited *laughs*. I called my mum straight after and she was in awe.
Who's been the dream client to work with?
All of them. Every time a client wants to work with me, they make a dream come true.
Favorite modeling experience so far?
My favorite modeling experience would be my first big job, and that was a Desigual campaign that came soon after I started. From the call of my booker, I couldn't believe at first to actually do the job that gave me a confidence boost that made me realize how lucky I was. All those feelings were so overwhelming that in a lap of time become just unforgettable. I still remember the goosebumps and my heart pumping on the phone.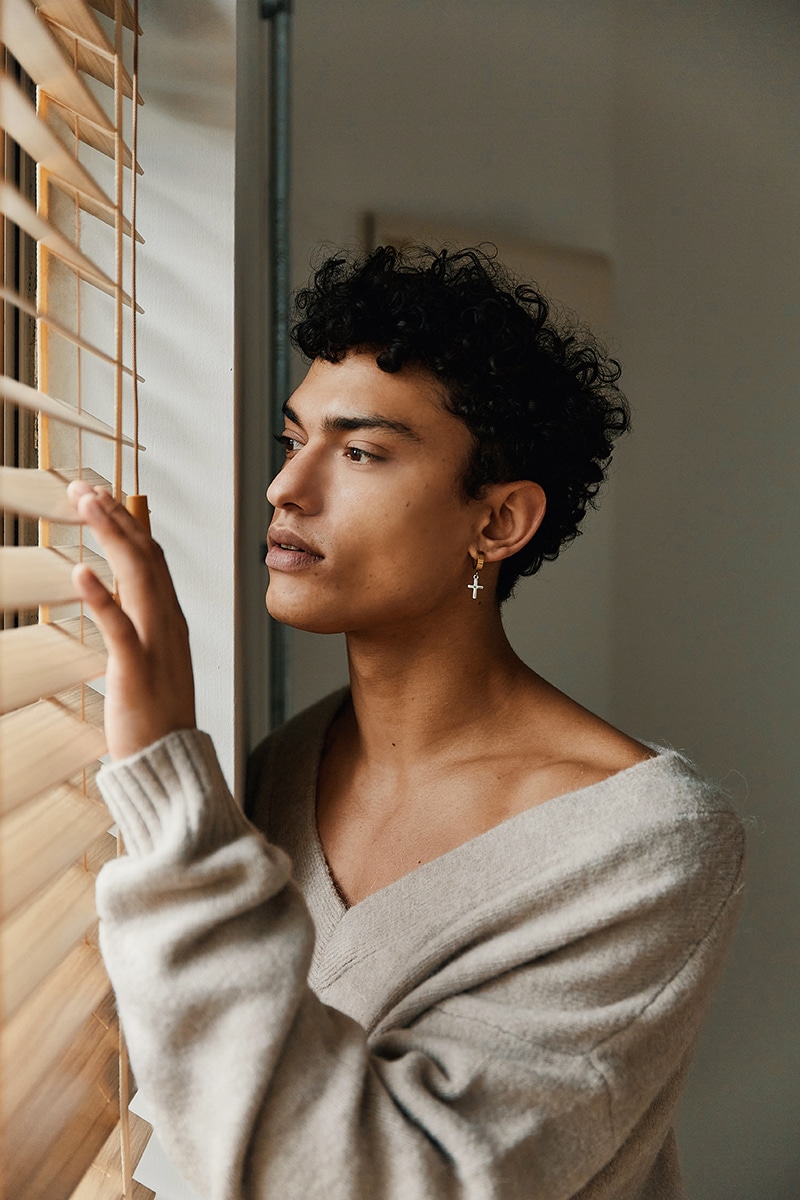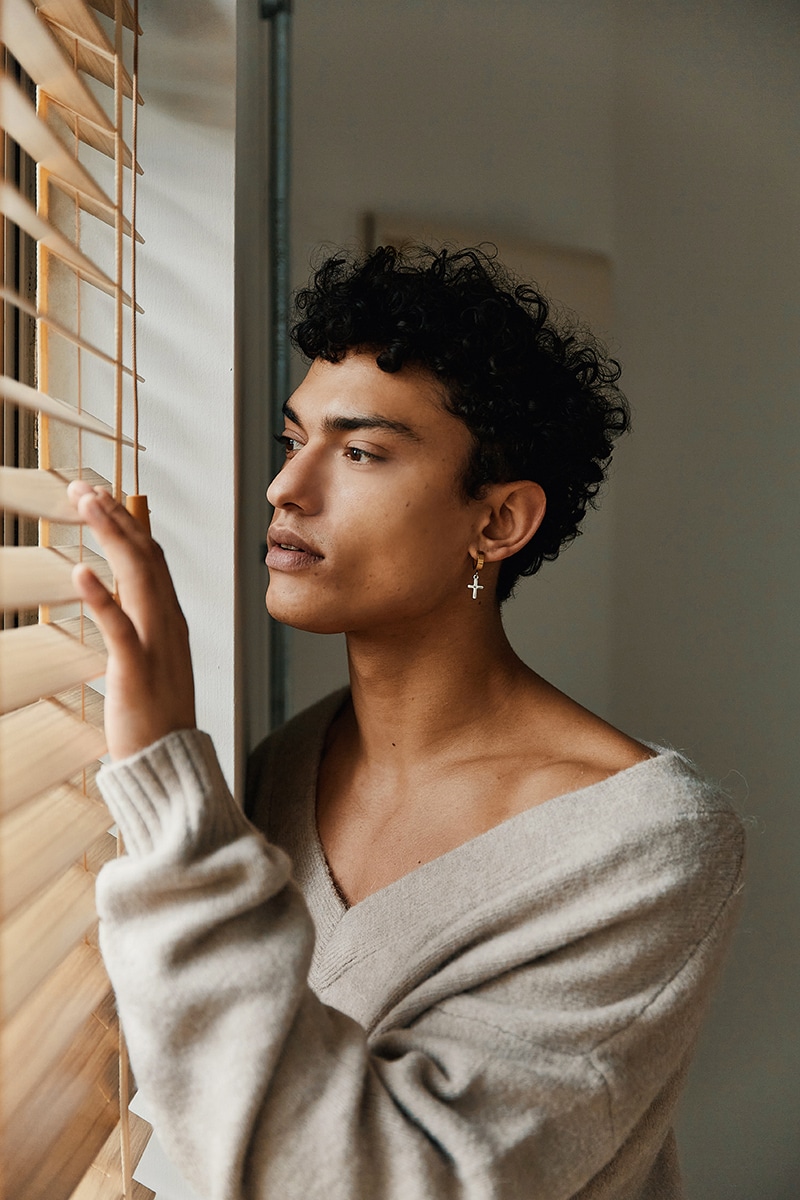 How's it been for you since commencing?
I mean, it got really busy. I got represented by many agencies across the world. I started traveling a lot and have my suitcase and hotel rooms as best friends. Worked with outstanding clients I could have ever dreamed of. Met the most amazing people on earth. Built friendships. I didn't see it coming and time went fast. It's a fast life. But I love it. 
Could you give us a fun anecdote about yourself?
I was born in Seychelles, but my deepest fear is the sea… (how pathetic).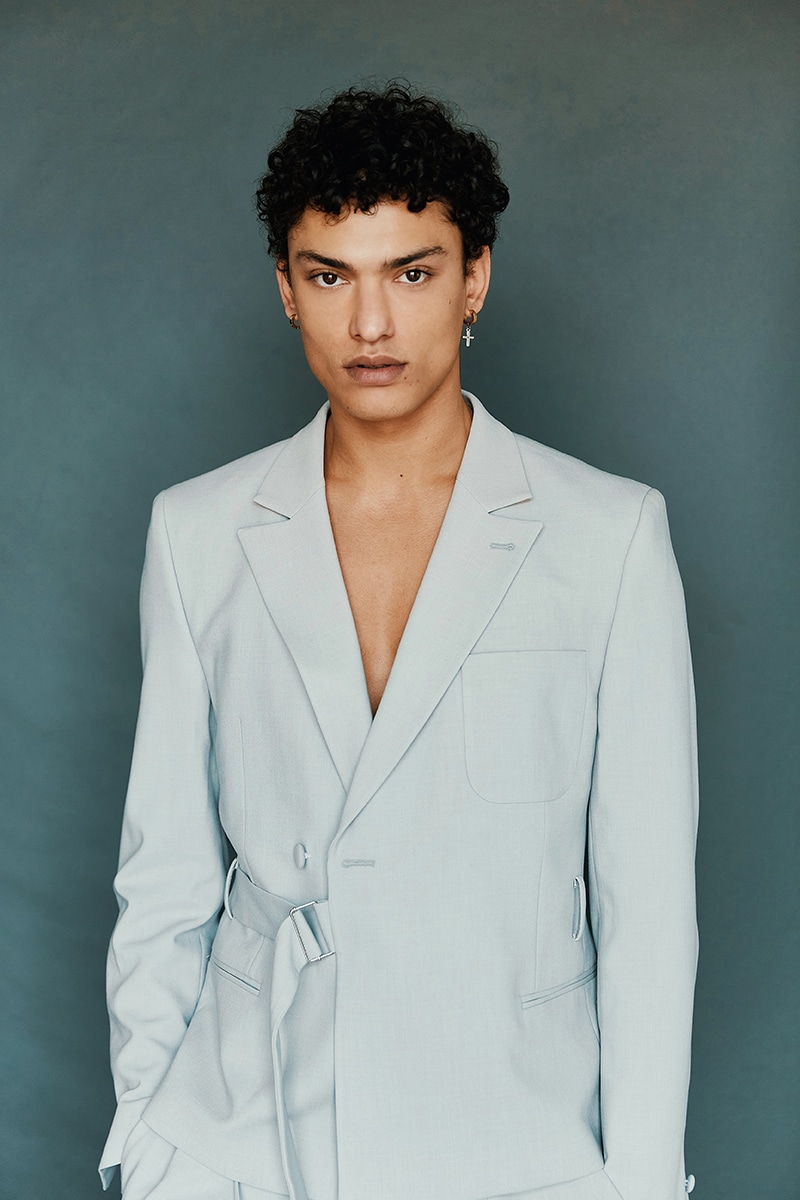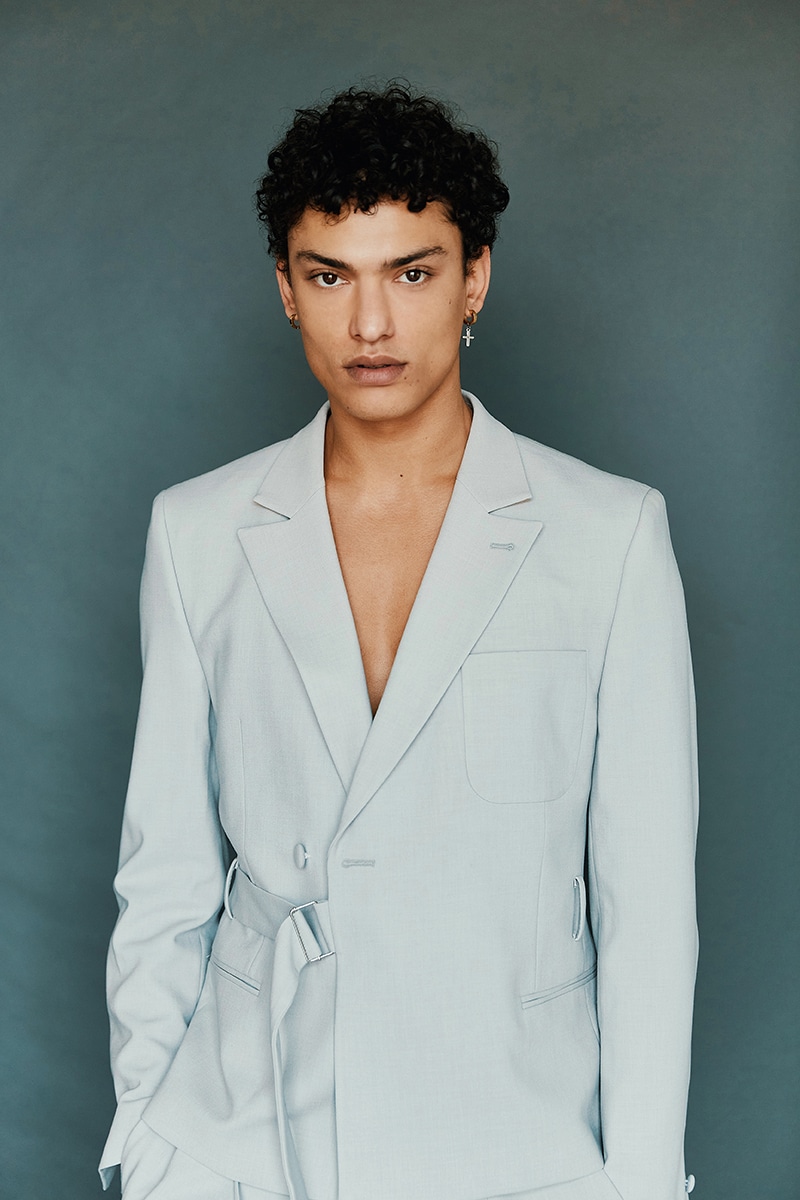 Essentials to bring along your travels for a last-minute job are…
Face masks for the plane, eye patches for the morning and resistance bands and rope to workout. If I don't empty my huge energy levels and shut down my mind before bedtime, I can't sleep, and such will affect my morning routine.
What are your thoughts on body image and perfection?
It's all trivial. Perfection is unreachable. We can always work to be better than yesterday. Caring too much about this, however, creates insecurities. I had too much of them in the past.
If I look back in history, most body-types have been a trend. Today it's like this, tomorrow will be different. I just want to look and feel the best I possibly (and naturally) can.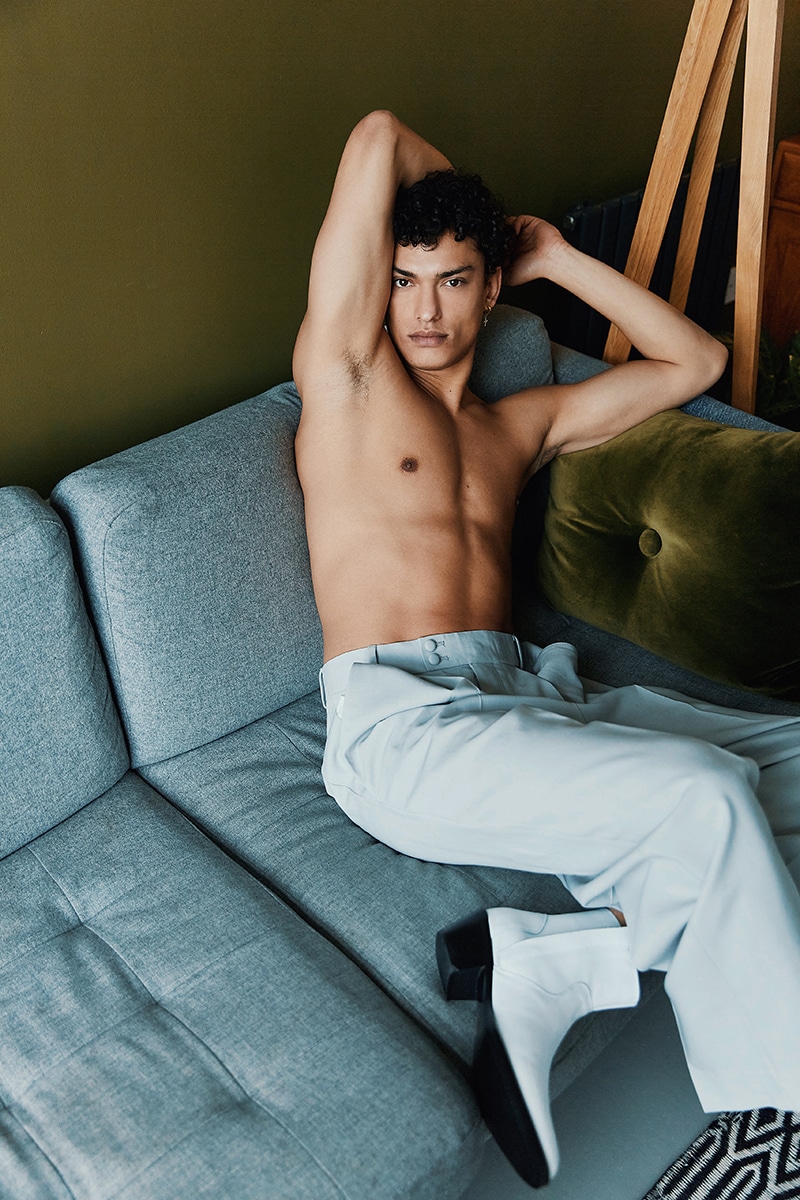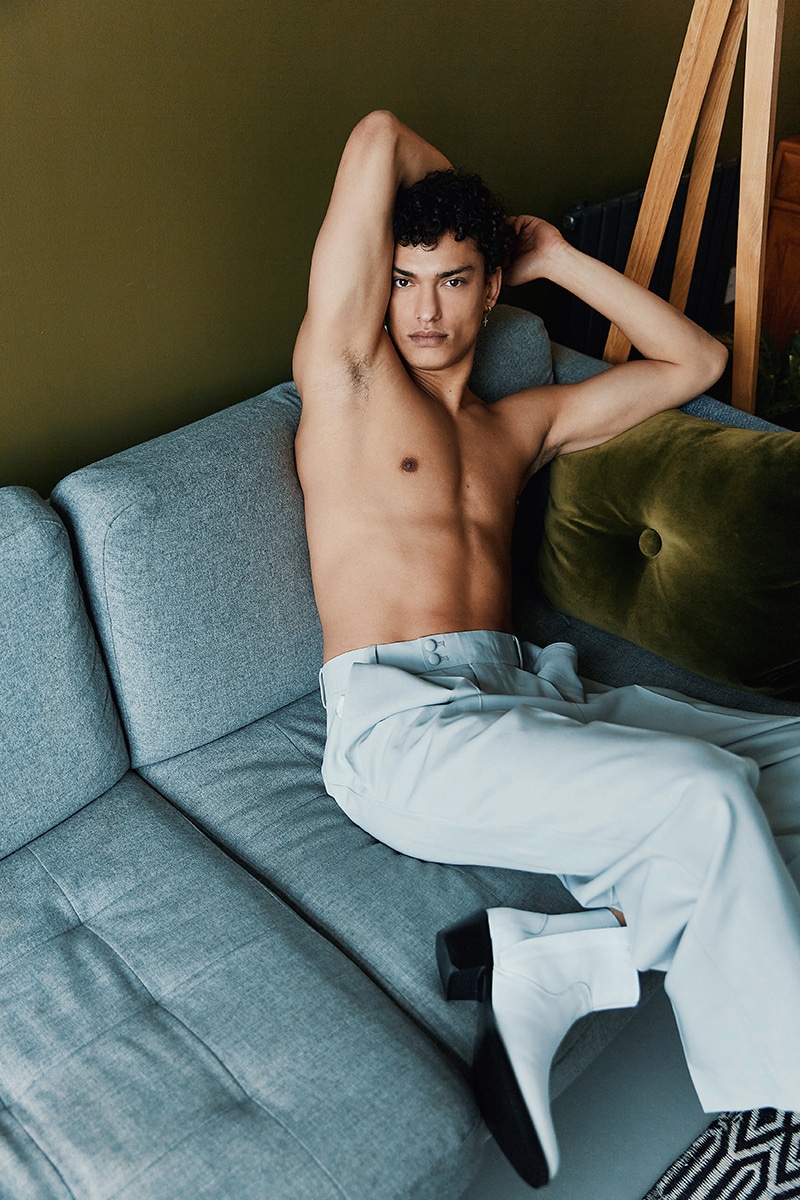 How do you dwell with trolling and online reproaches?
I have been a hater when I was at my lowest point… We've all been a hater towards someone or something. No shame admitting it. It taught me one thing though: I was too sad in life to bring happiness, so I was spreading hate. I know trollers and haters are dealing with stuff. And hating might be for them a way to say I love you or communicate anything positive. Life gave me tough skin. I learned how to flip negativity onto a positive stance, the anger and the hate in me in something much stronger. Haters and none, love is the most powerful thing in this world. Hate and love: those two feelings are so close together, and they exist because one of the other does. I'll rather only love now though. Hate eats you inside, whilst love fulfills you.
How important is culture to you?
They say culture is what's different from nature. Culture makes us all humans incredibly important. We been started from the bottom of the ladder and we've come so far from the beginning of times. That's how important culture is. It's our past that defined our present and will define our future.
Do you feel the industry has made enough moves towards inclusivity?
The industry is making moves of course and anyone should be proud of that. But it's never enough. We can always work for better. One step at a time. I trust the process and all the amazing people fighting and making a change.
Could you elaborate on your experience with race and acceptance, across the scene of fashion and socialism?
You need to be strong. Very, very strong. Because it comes to how you look, with particular regard in modeling.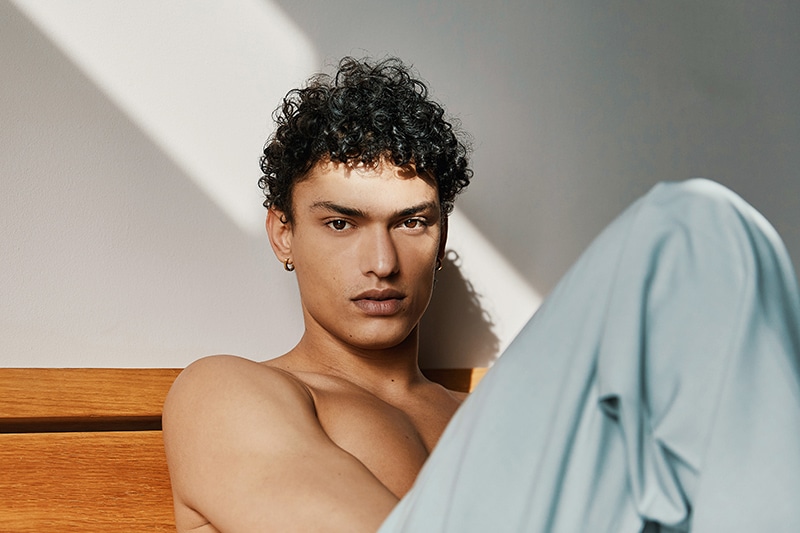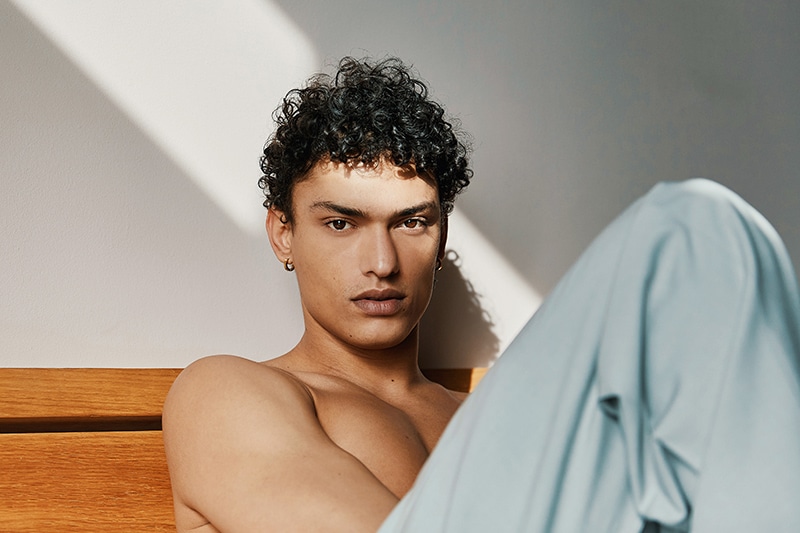 Any major inspirations?
My biggest inspirations are my close ones, my entire family and my heritage. I learnt a huge lot from them, to the point that we all have a bigger purpose on earth than our own ego. And those sacrifices, hard work, positive mindset and love are what it takes to succeed and be happy. The more you give and the more you receive. People like Gandhi or Martin Luther King would be related to those inspirations. 
How do you think you'd leave a legacy?
I want to make this world a better place. I want to follow the work of my ancestors and their own legacy. Inspire and educate the youth. Show that you might fall many times. You might and for sure fall lower and lower. But you gotta stand up. We all have problems. Life has been and it's hard for everyone. But we got gifted this life and nothing is impossible. We can achieve anything our mind wants to achieve. Real growth comes from a willingness to change. Use pain to lead progress. 
Biggest remorse?
You know what? Every experience is a good experience and a learning one. Skip the negativity for the positivity and keep attracting it. I am proud and glad of everything I've done in my life. It made the man I am today and will shape the one I see in the future. 
What's the wisest lesson you've learnt being in the industry?
Be yourself and love yourself. What's inside is so much more important than the outside. Be you and love you. 
Any advice to give the young wave of aspiring models, wanting to venture into such field?
Don't wait for it. Fight for it. And remember to dream.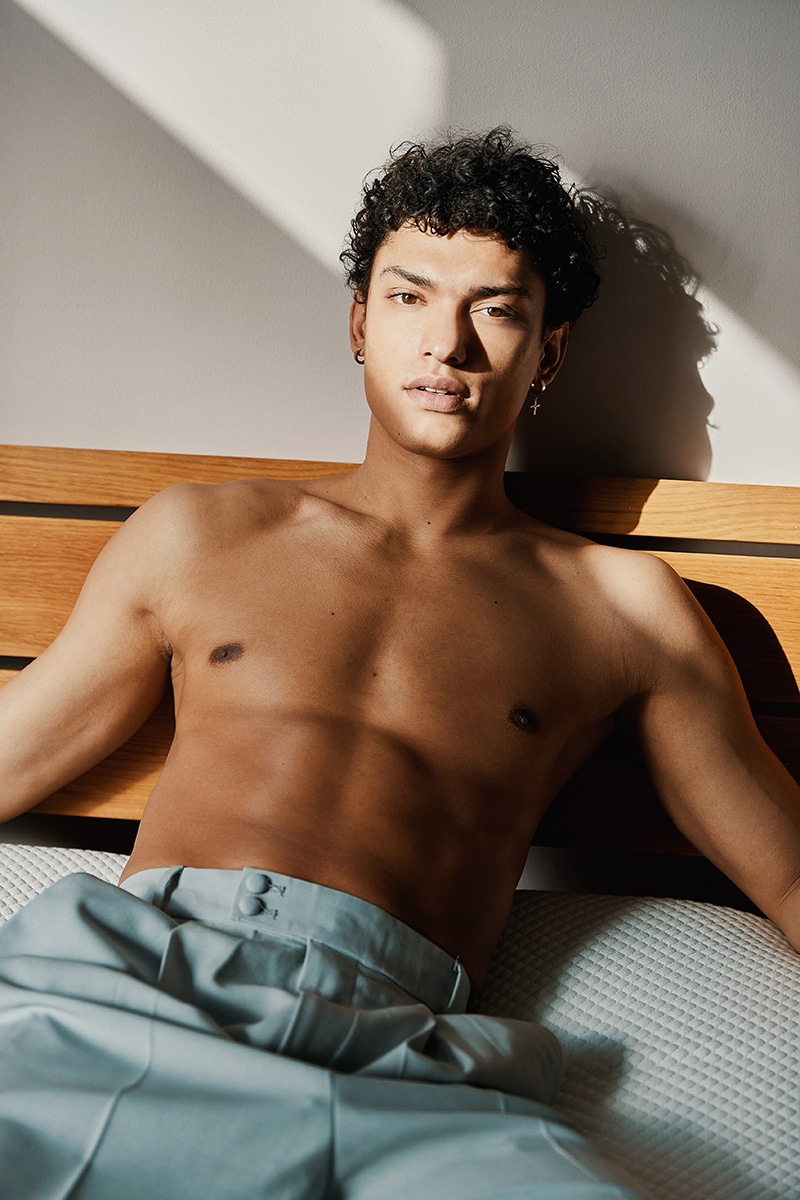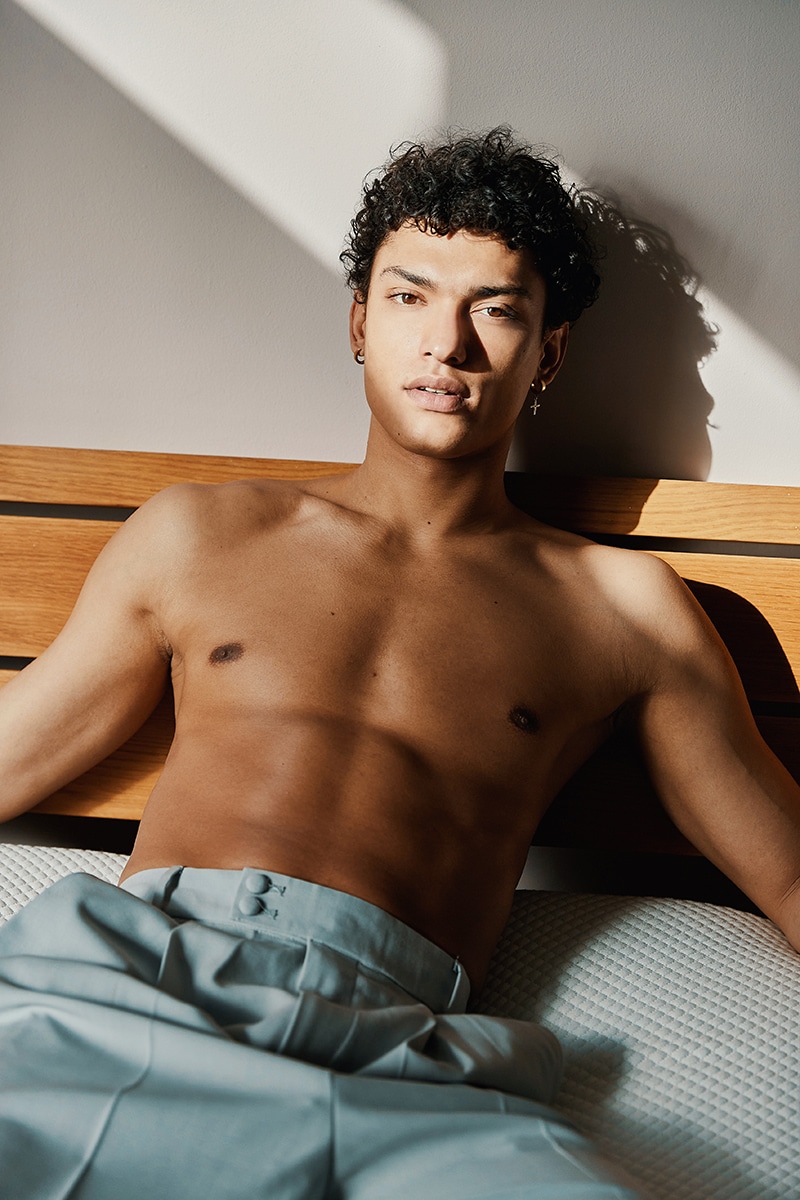 Photography: Tom Buck @tbuck9
Talent: Geoffrey Camus @geoffrey_camus at SUPA Model Management @supamodelmanagement