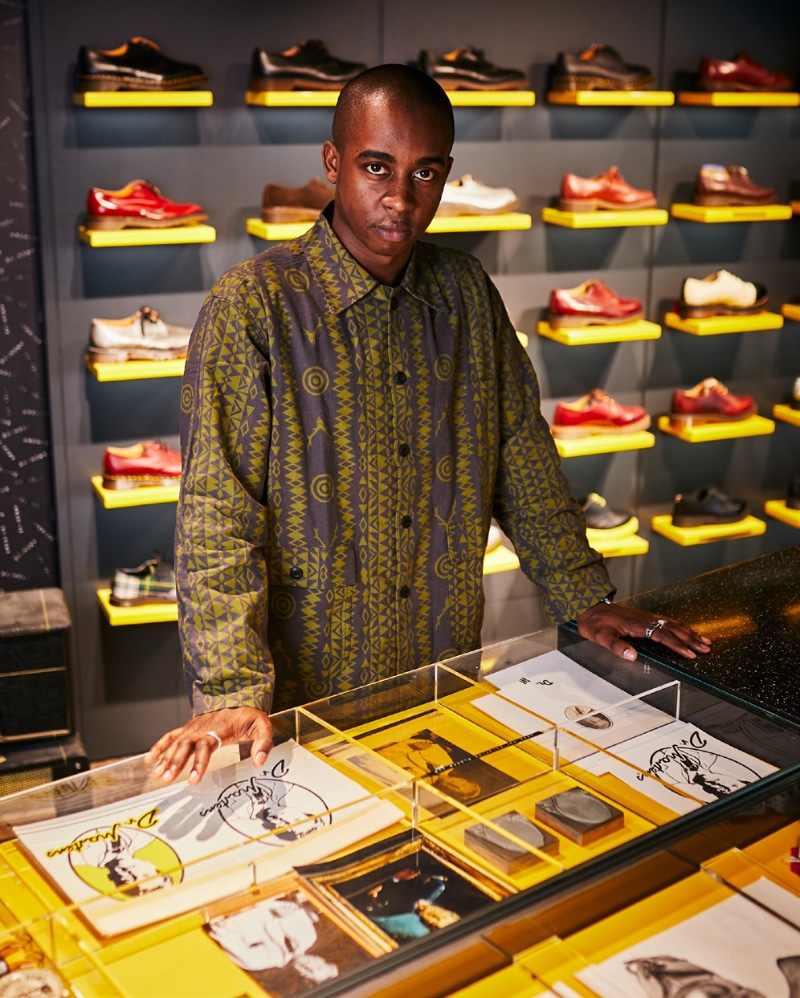 While Darren McKoy (known to all at Dr. Martens as 'DMac') joined the iconic British brand back in 2015, this was the first time we got to meet him as he walked us through their upcoming collection during Paris Fashion Week. At the heart of his work is functional footwear, but he brings another layer of with his passion for self-expression and sub-cultures in addition to his personal design codes and inspirations – via exploring, reworking and redefining iconic archival pieces.
Under his tenure, we saw collaborations from Raf Simmons to Marc Jacobs. Being one of the few Creative Directors to shun the traditional pathway, Darren takes a holistic approach to his role looking beyond just design and aesthetics to also include creative process while staying true to the DNA that started as a workman's boot and grew into an international cultural icon.  
What's your earliest memory of Dr Martens, did you wear them growing up?
Yes, I did wear them growing up. Earliest memory was of my uncle, he was an original skinhead, into Trojan Records, The Specials… basically, he was the first style icon in my life and the other was my mom.
We loved the Dr Martins collab with A Cold Wall. When doing a collab how do you decide who to do it with and what collabs do you have coming up?
We collaborate with brands that we feel have a history and heritage, as you know, we are adopted by different fashion communities. With people like A Cold Wall, Sam is from the area and always pushing the boundaries of design, and that is exactly what we like to do, step into different communities and cultures; bringing things forward from creative communities. Regarding the future, we will continue to work with a lot of our partners. There is a great project coming up with an iconic music band this fall.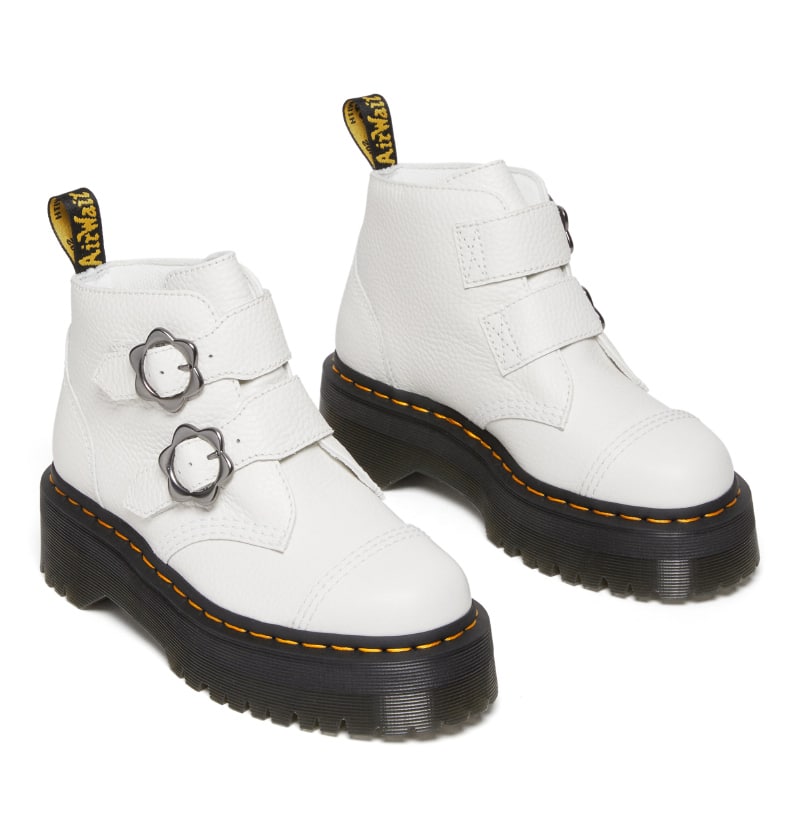 FLOWER BUCKLE
With a brand as iconic as Dr Martins, that had been across generations, what challenges have you faced and what do you love about working with a brand that continues to stay relevant?
I think the reason why the brand stays relevant are the classic styles the 1460 and 1462 have been pinned as trends for years, decades, and they continue to keep their relevance. That can also be a difficult thing to manage from a creative standpoint, always looking at how to keep it relevant. But since we have such unique wearers, and the design team are fundamental wearers too, we continue to keep the creative juices flowing that allows us to push the boundaries. For this season, we use it like a canvas. We say it was designed perfectly the first time, and now its about how we pay homage to it.
Doc Martens has formal animal welfare policy aligned with Five Freedoms and offers Vegan leather options. Is sustainability part of the brand's evolution?
It is 100% part of our priorities for our long-term evolution, how we do that will be in multiple forms. Our products in themselves are somewhat sustainable and we talk a lot about durability being part of that conversation. We are having a project on reworking and reinterpreting vintage products, which is part of our longer-term strategy as well. So there are multiple different things we will be touching on.
And upcycling shoes?
100% and we recently went into a partnership with Depop which will be an interesting area for us to explore and we want to encourage that area long term.
Tell us about your newest collection?
It's brilliant! The exciting thing, and the challenge, is that it moves us forward in multiple different areas from materials to applications, new models: things such as loafers, new shapes. For me, it's really exciting and like I said before, there are some exciting collaborations. You will see us move to new areas like casual which gives us a new contemporary expression, but fundamentally, it's still Dr. Martens, still on brand, and still committed to our consumers.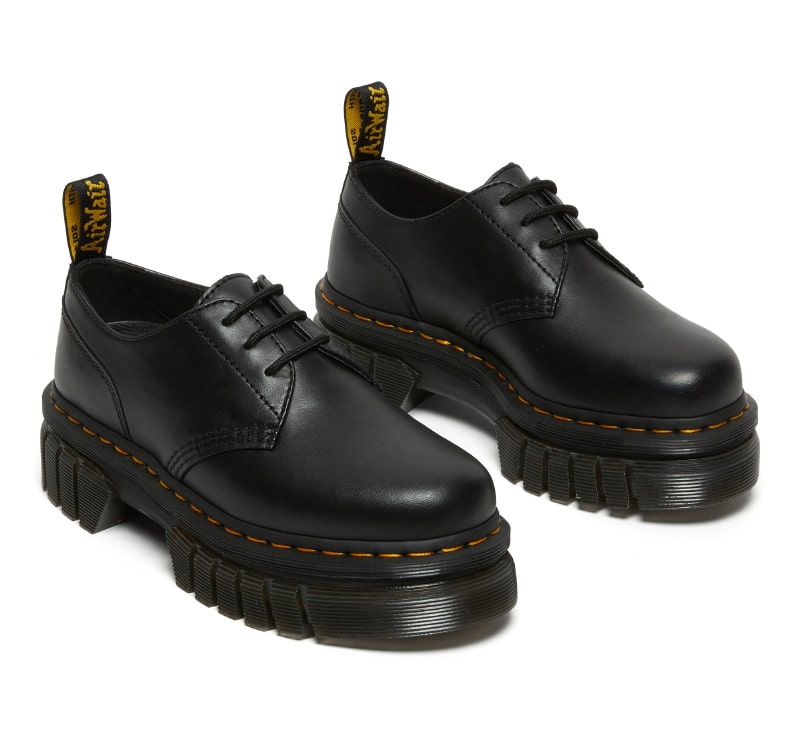 QUAD NEOTERIC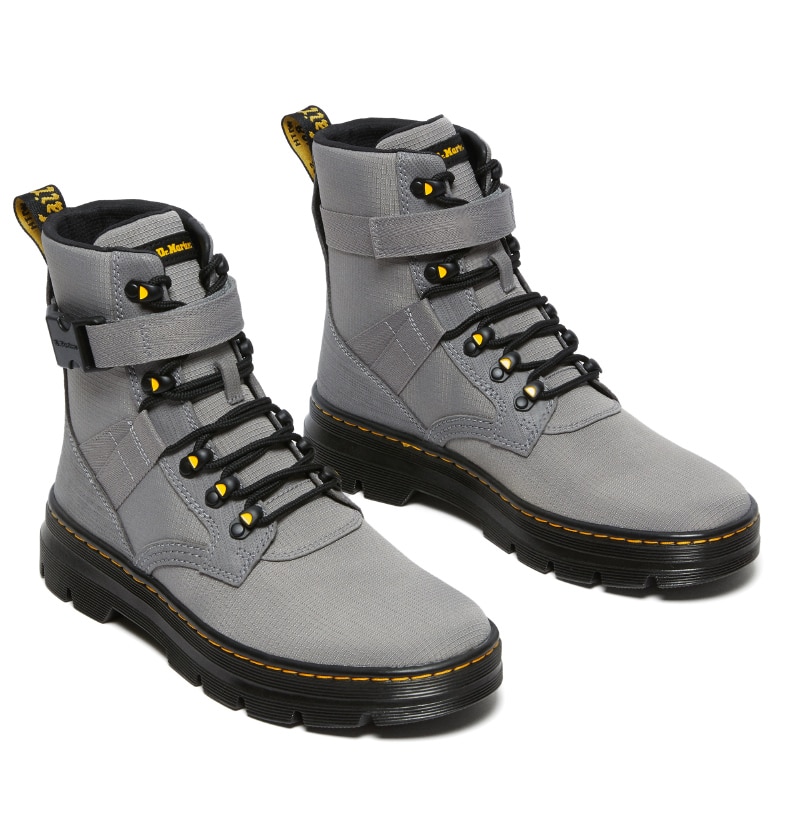 VENTILE JUNGLE
Keeping the DNA alive! What's your favorite pair?
Right now I'm wearing some of our SS22 loafers which is probably my favorite pair at the moment. I've been wearing a couple of different pairs of loafers right now because I find them practical for summer. There are too many pairs to mention, but in terms of my personal preference at the moment, I'm definitely feeling the loafers.
And finally, how do you love to wear docs for the summer? 
I think I might have just answered that already! 4061s, loafers, bright colors, something that is quite expressive of my personality and how I dress.