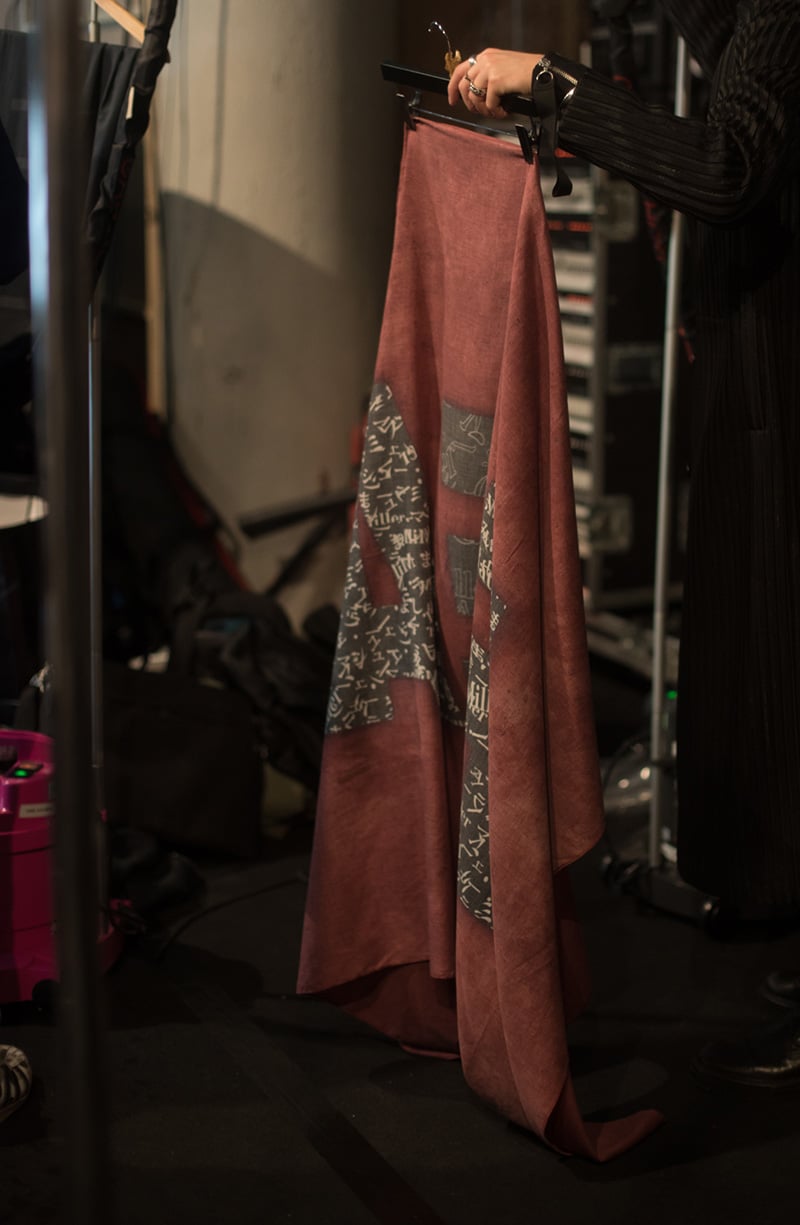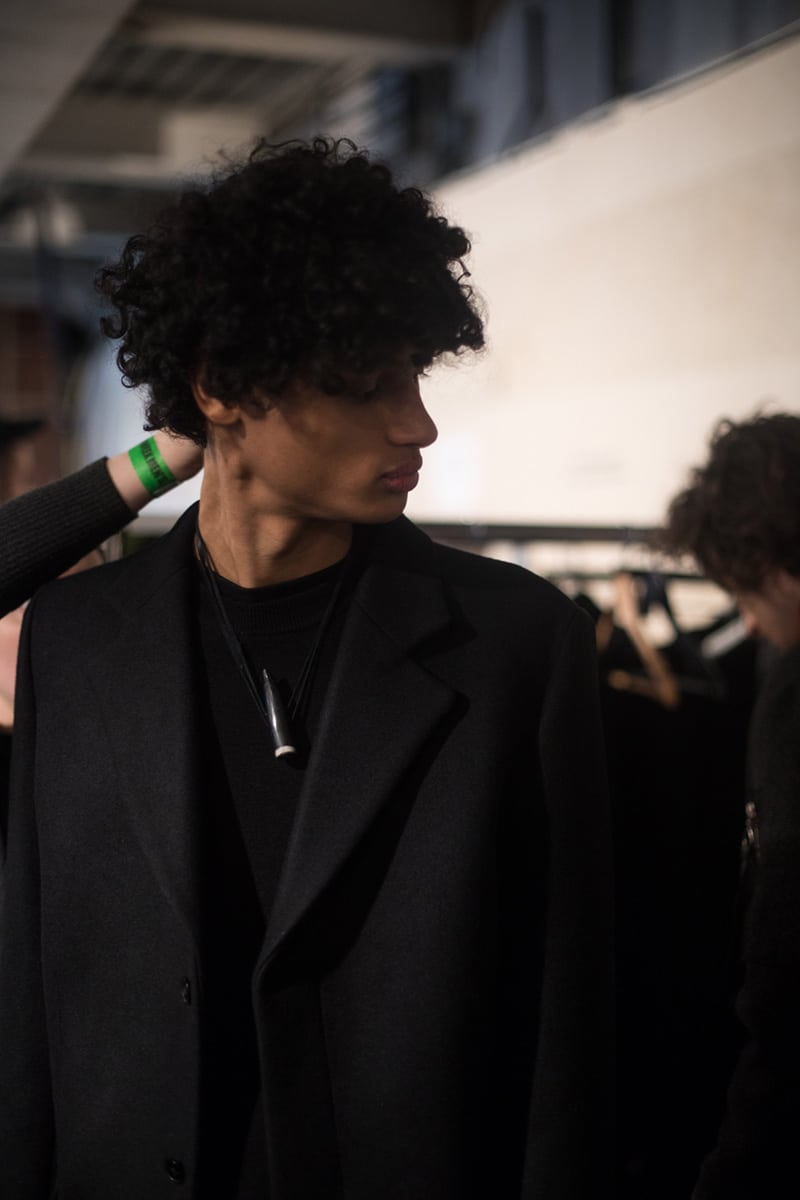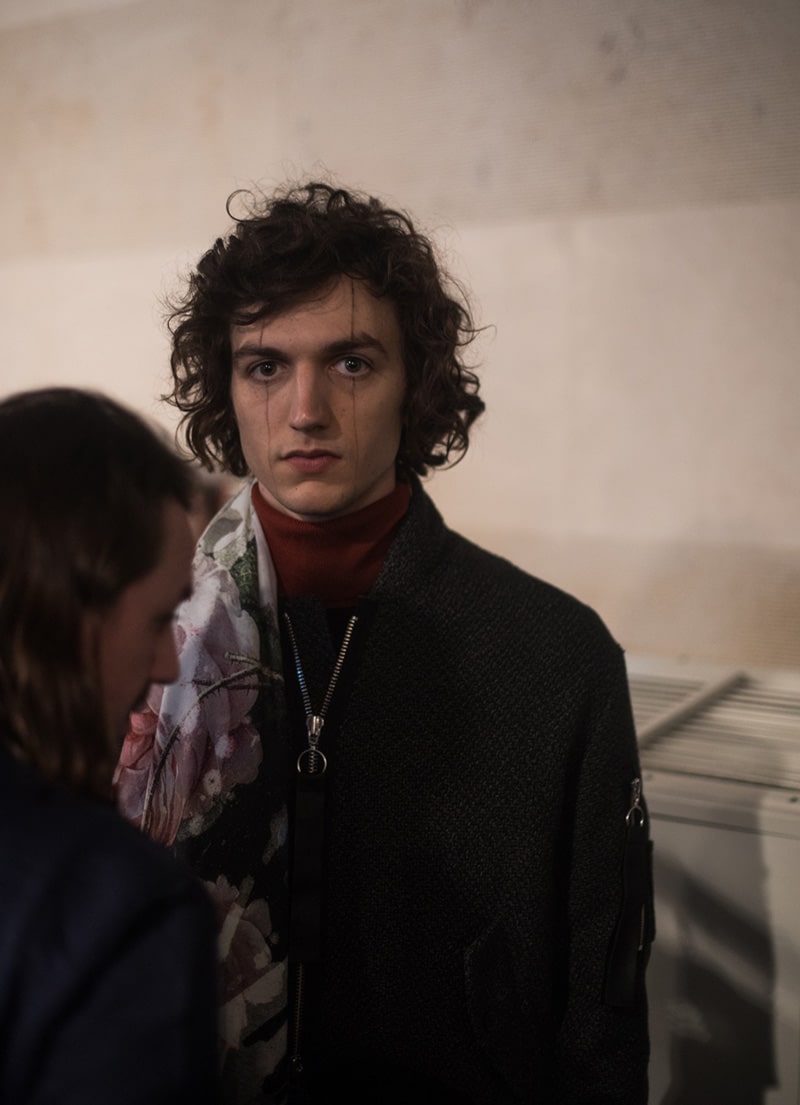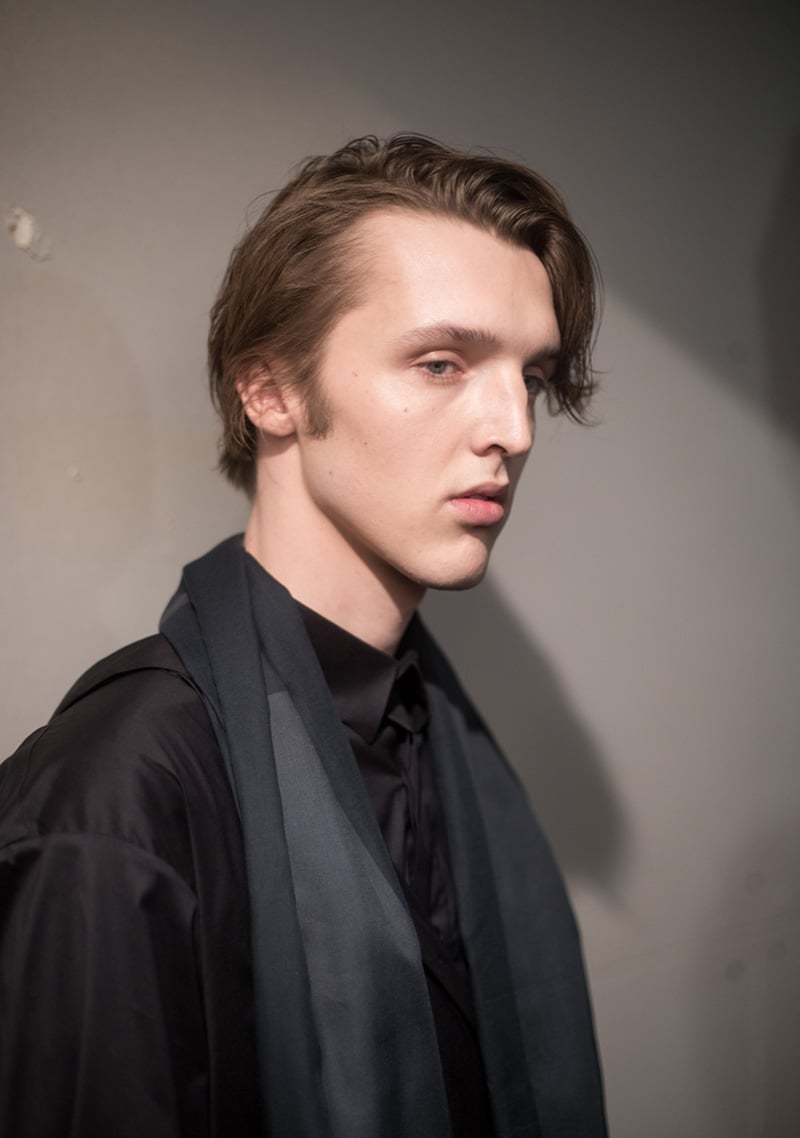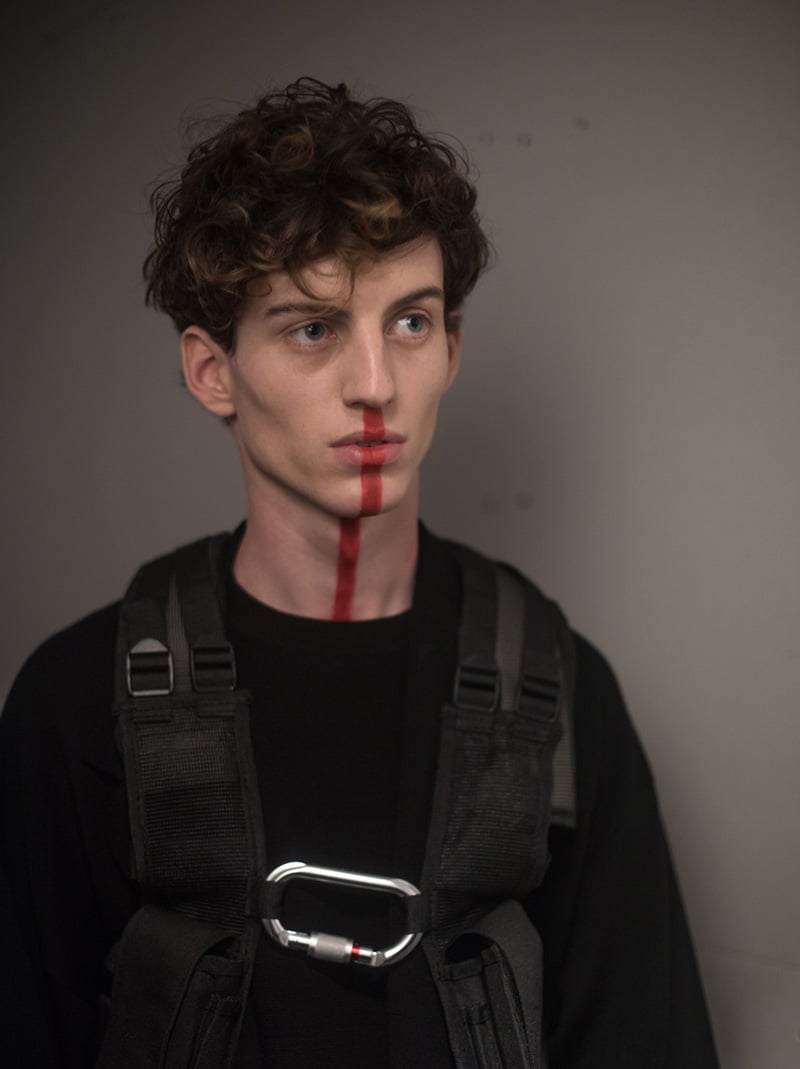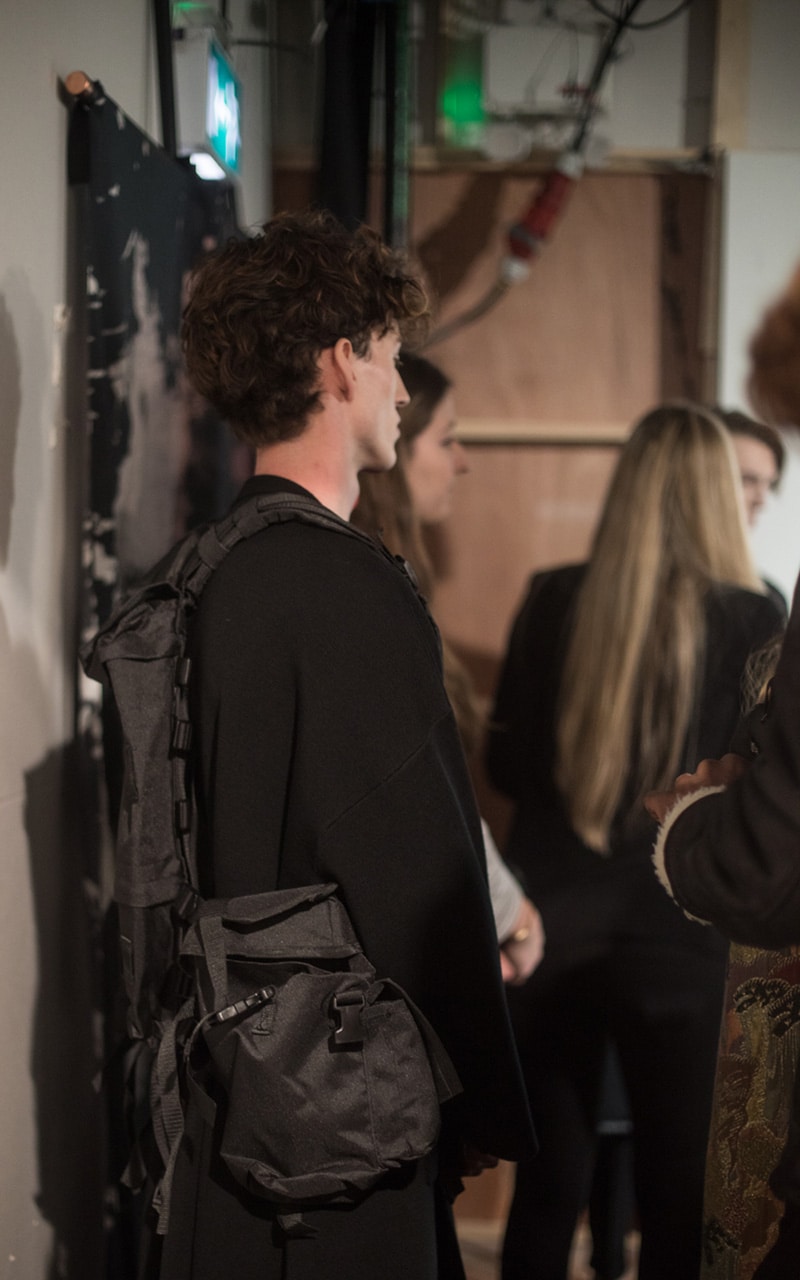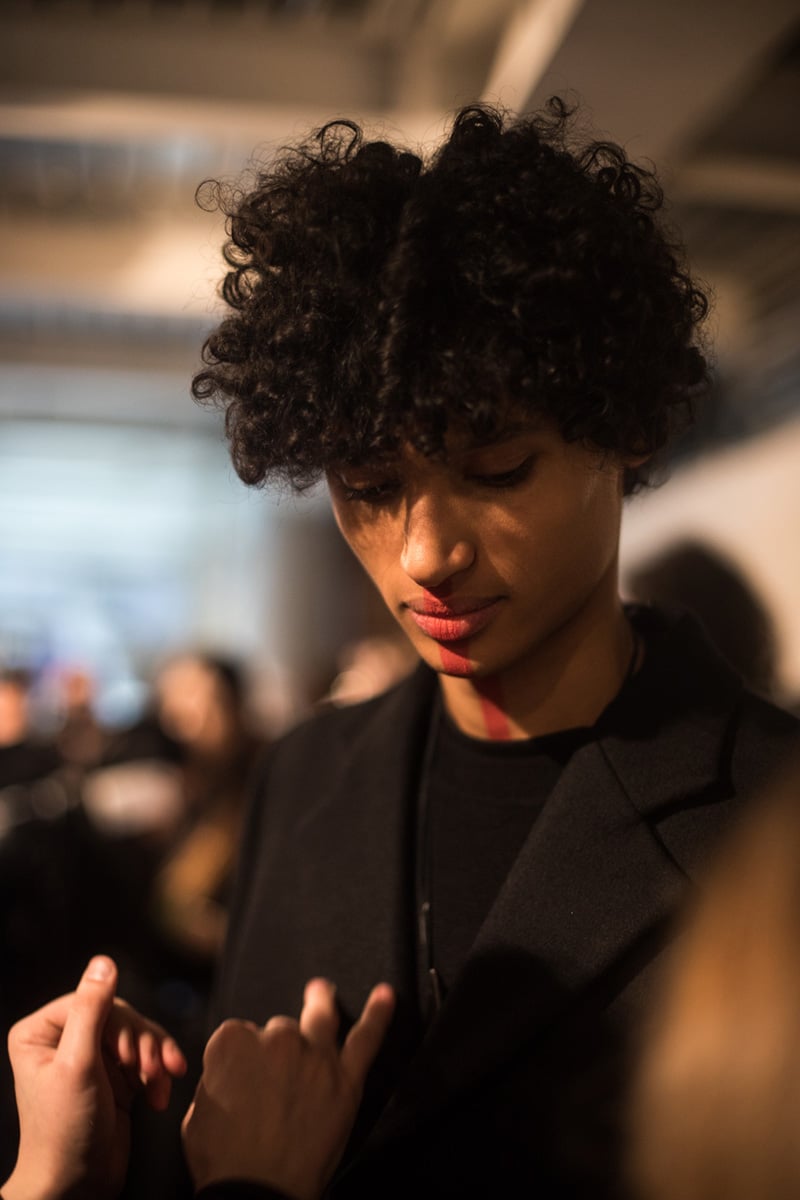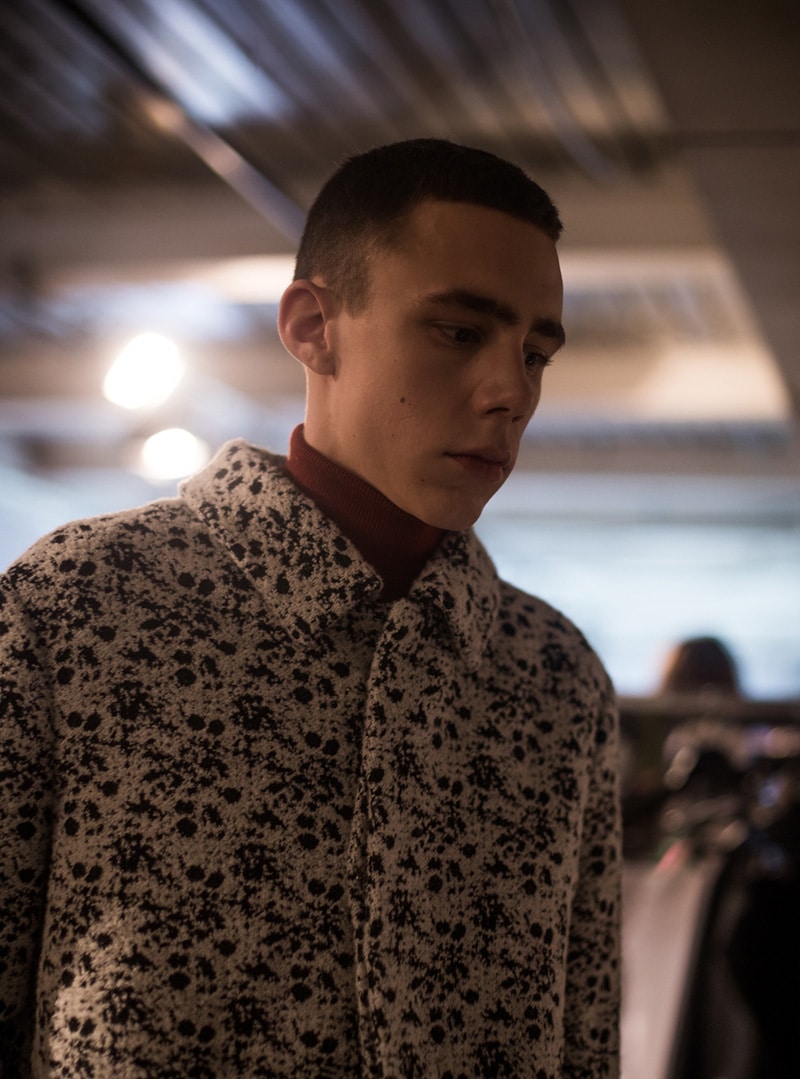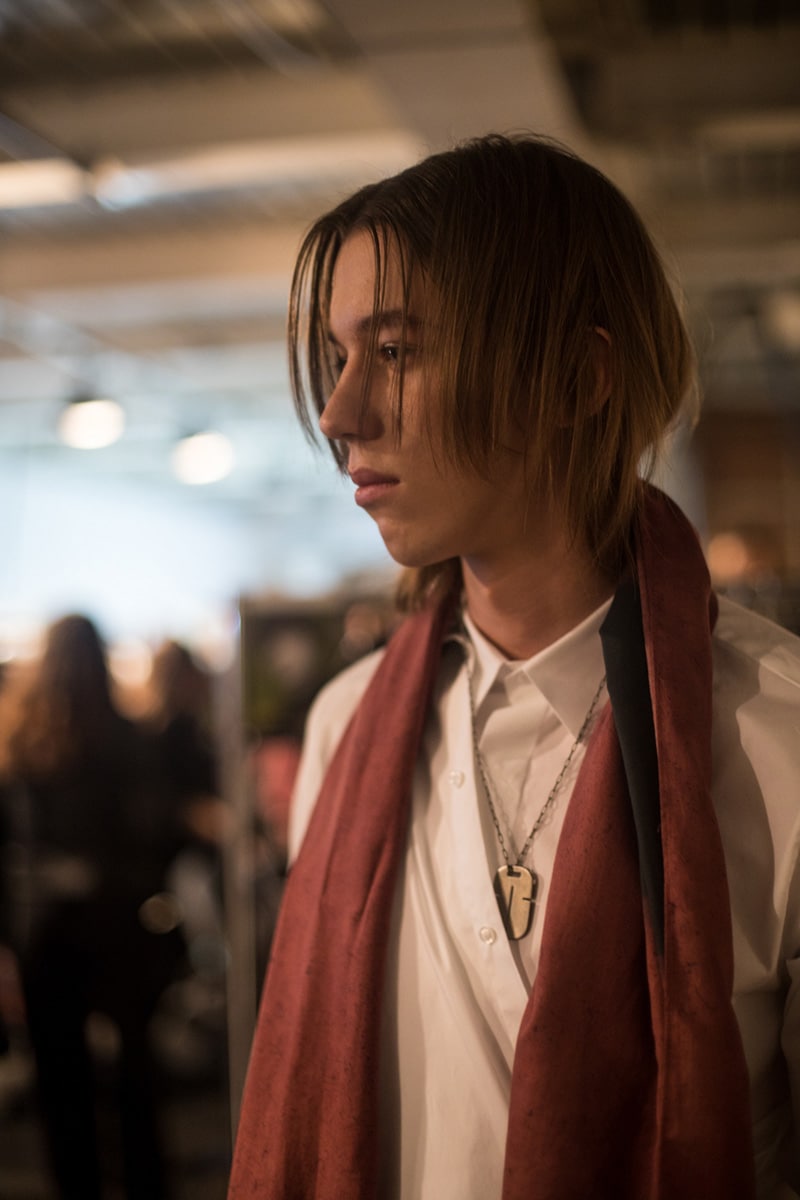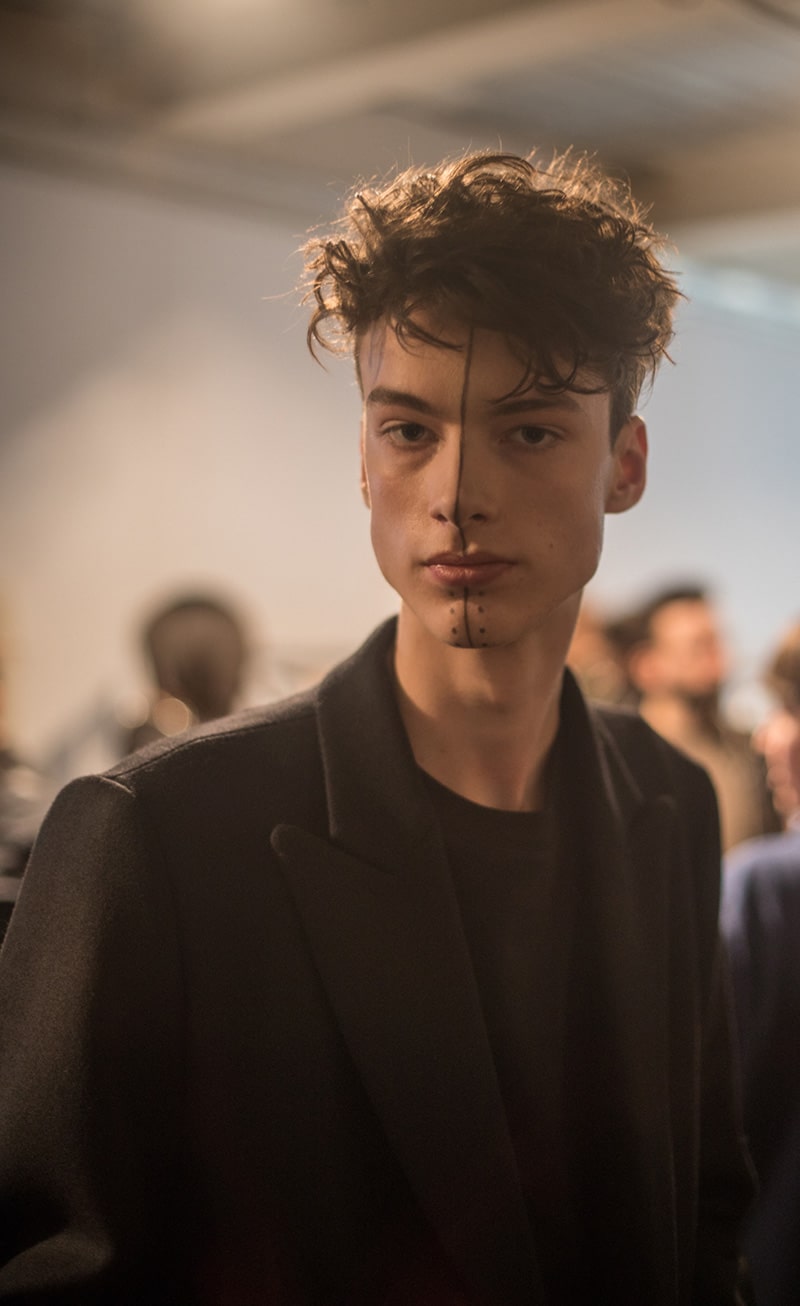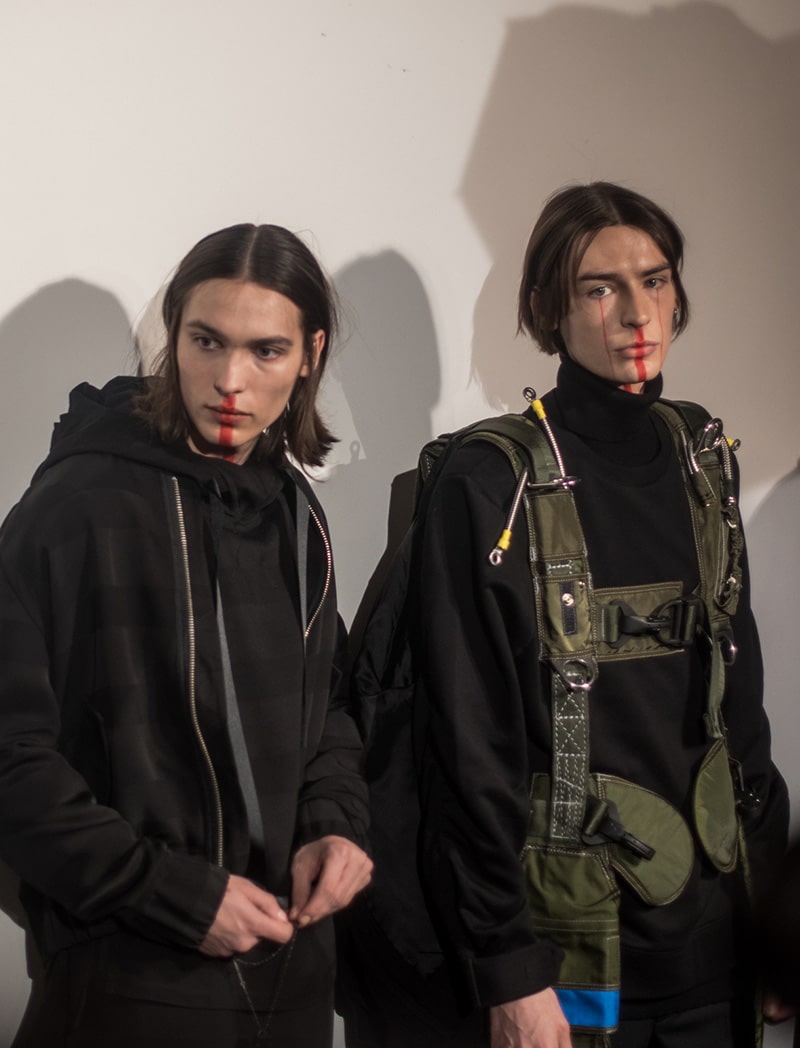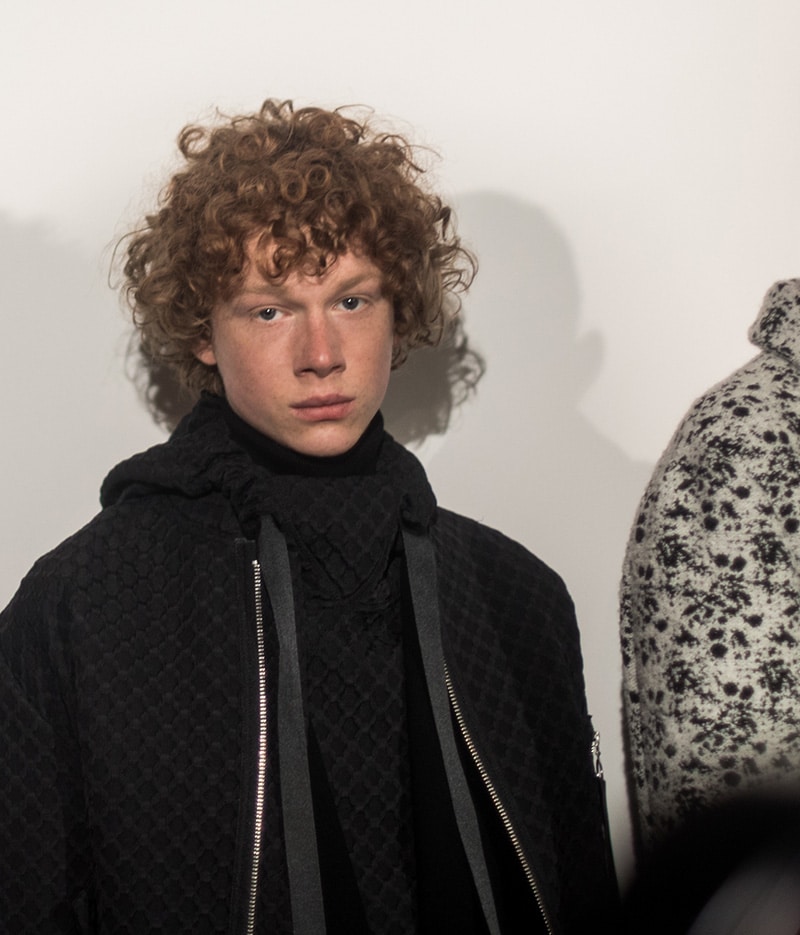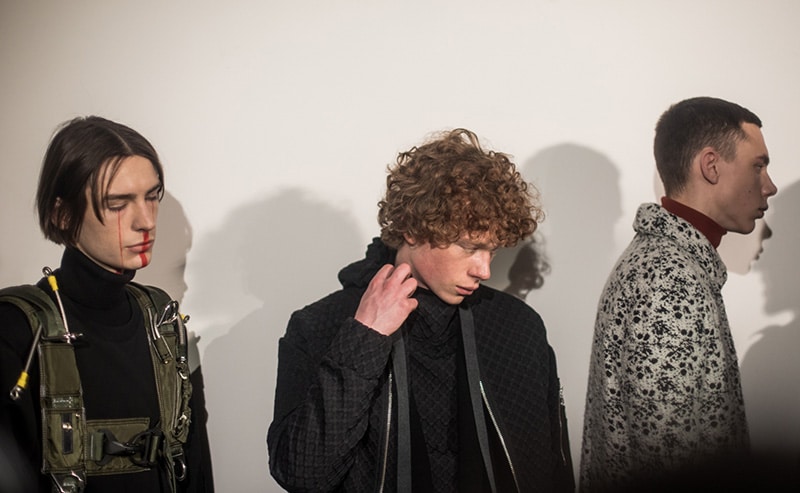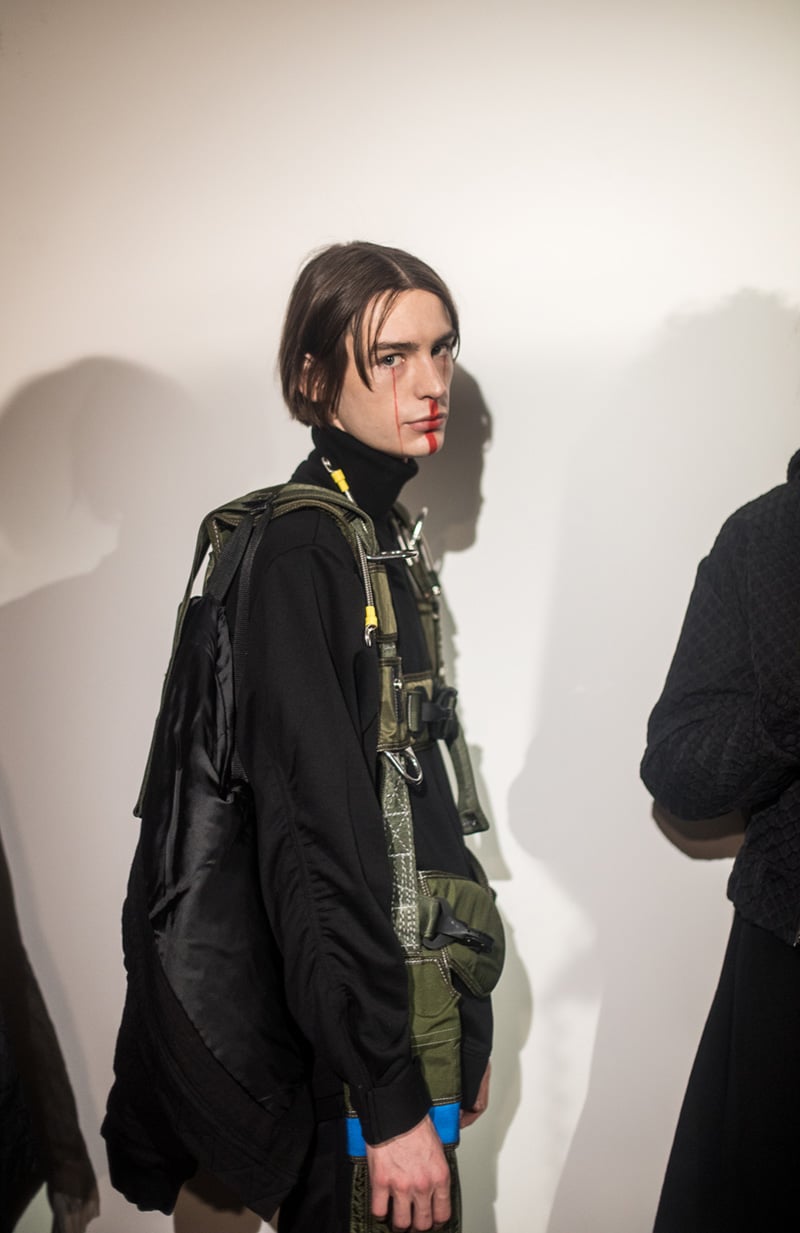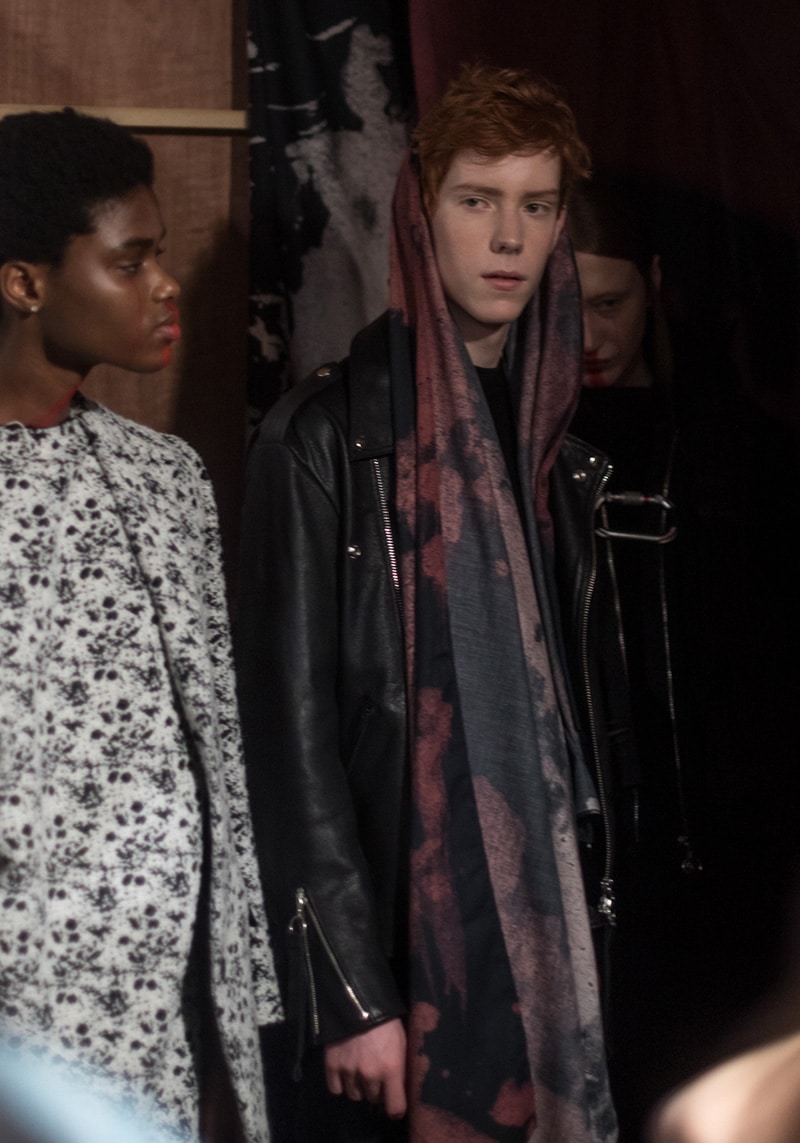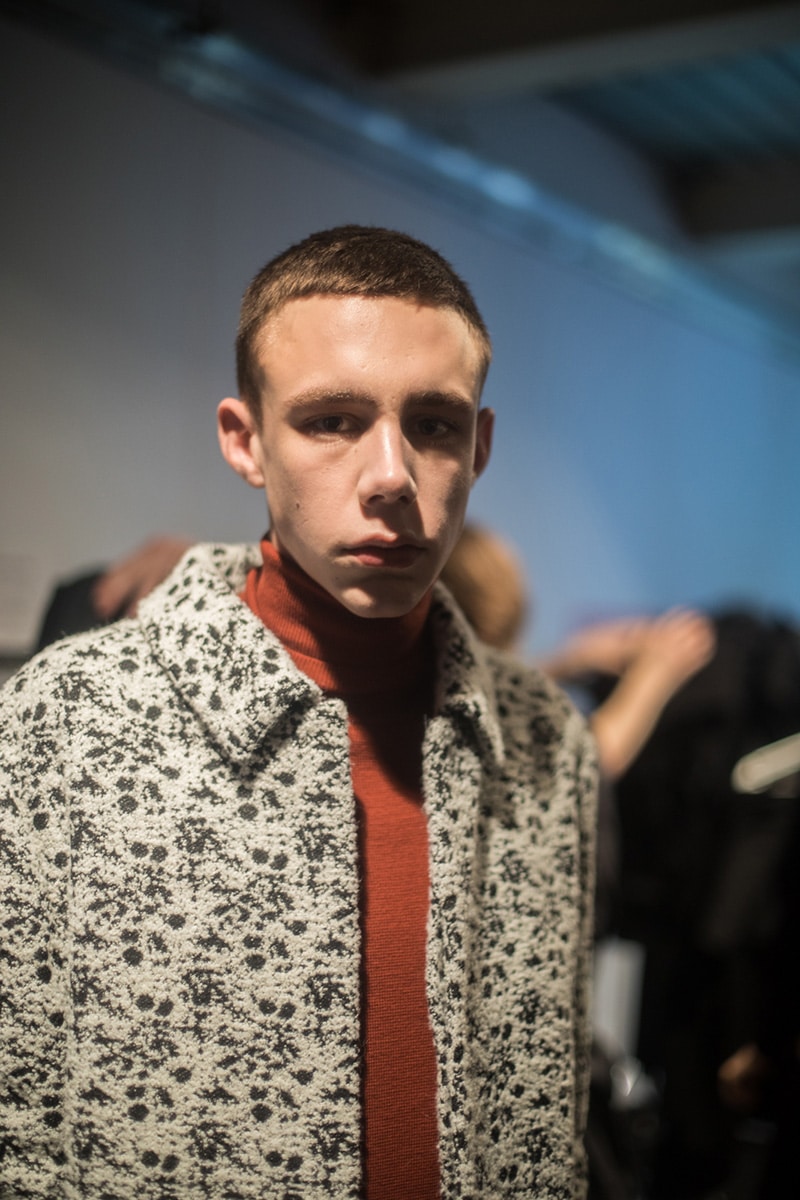 The Post-Truth era lent itself to Matthew Miller's FW17 collection for inspiration, as he creates a military uniform for the disenfranchised youth.
Titled 'Fear Itself', Matthew Miller armed his models with heavy granite tailored suit and leather jackets. Blood, rust, black and raw white punctuated the runway, seeping into tailored trousers and hoodies, layered on top of multiple miss-buttoned formal shirts.
Emphasising the dystopia of politics today, each model was branded with war paint and either a claw necklace for fighting, hand carved out of Basque Nero Marquina marble, or a dog-tag – highlighting the inescapability of being constantly known and watched by governments, but remaining just another segment of society.
Chunky backpacks with multiple tags and tassels acted as functional yet decorative to Matthew Miller's army, connoting bullet proof vests worn in combat. The structure of his boxy two piece tailored uniform was, however, broken up with the fluidity of silk blend floral patterned scarves which doubled as ceremonial flags, designed and printed in collaboration with Design Lab Japan.
Ultimately, Matthew Miller highlights the experience of the dissatisfied youth in an era encoded in deception and uncertainty, yet highlights the unity and fighting mentality that can be born out of such politics.
Photos by Iolo Lewis Edwards for Fucking Young!