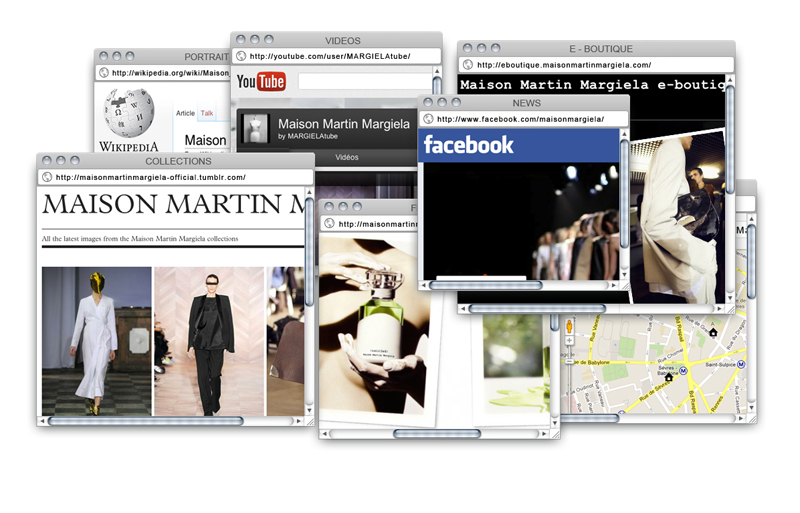 Maison Martin Margiela releases its brand new website.
This isn't just any old site… The Maison's first site used an original PC formatting style and typeface typically associated with the 80's. This vintage image, complete with early FTP webpages and retro pop-ups, created an altogether radical and innovative website.
Today, Maison Martin Margiela looks towards the future in employing already existing websites as cyber hosts of its content. While the homepage appears to be dismantled, it actually represents a unique virtual hub, enabling visitors to be redirected to numerous sources of information.
http://maisonmartinmargiela.com/