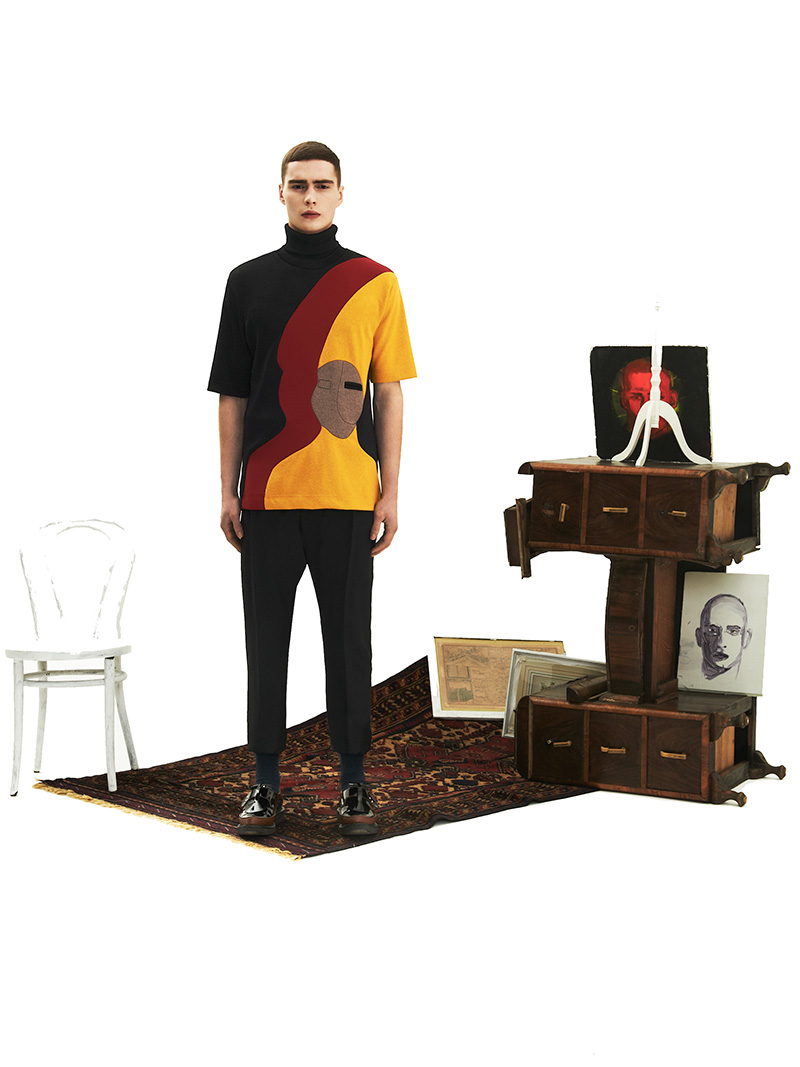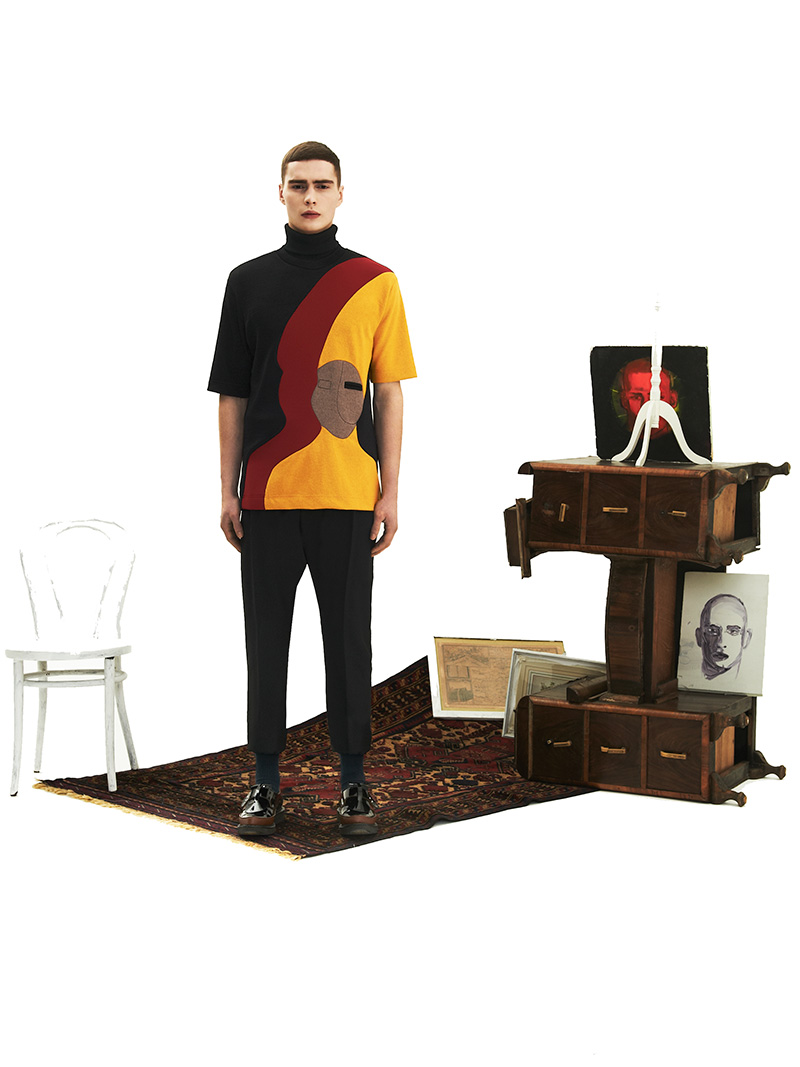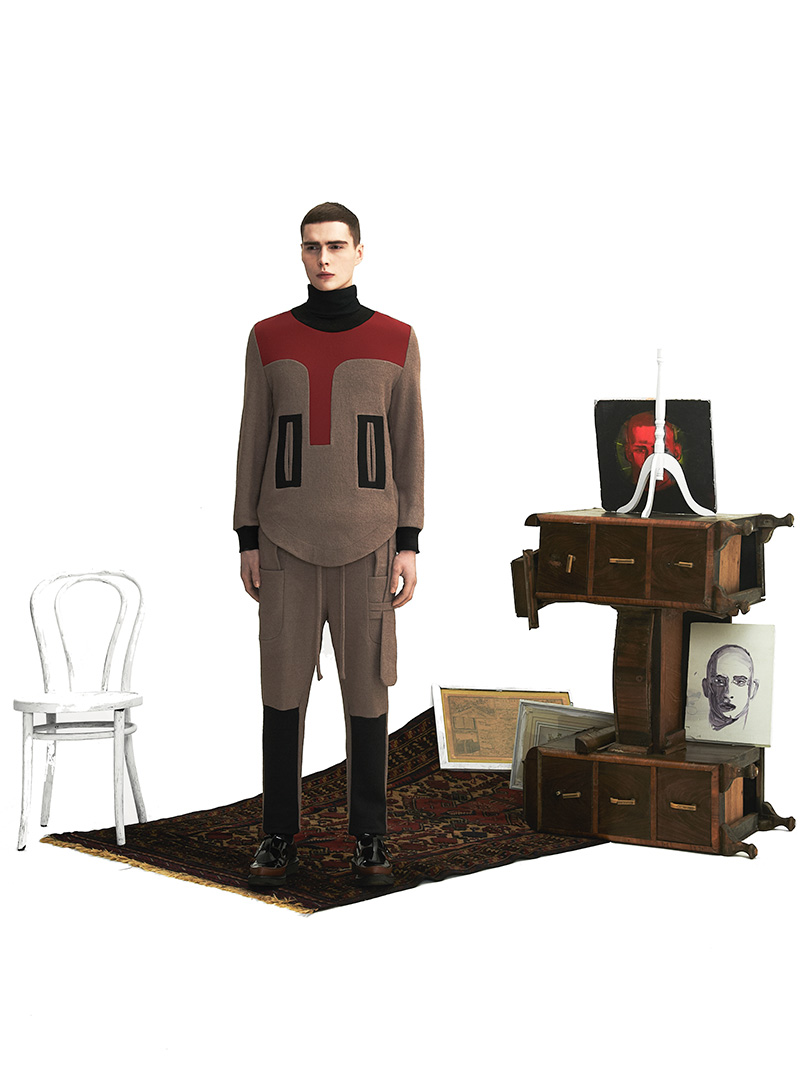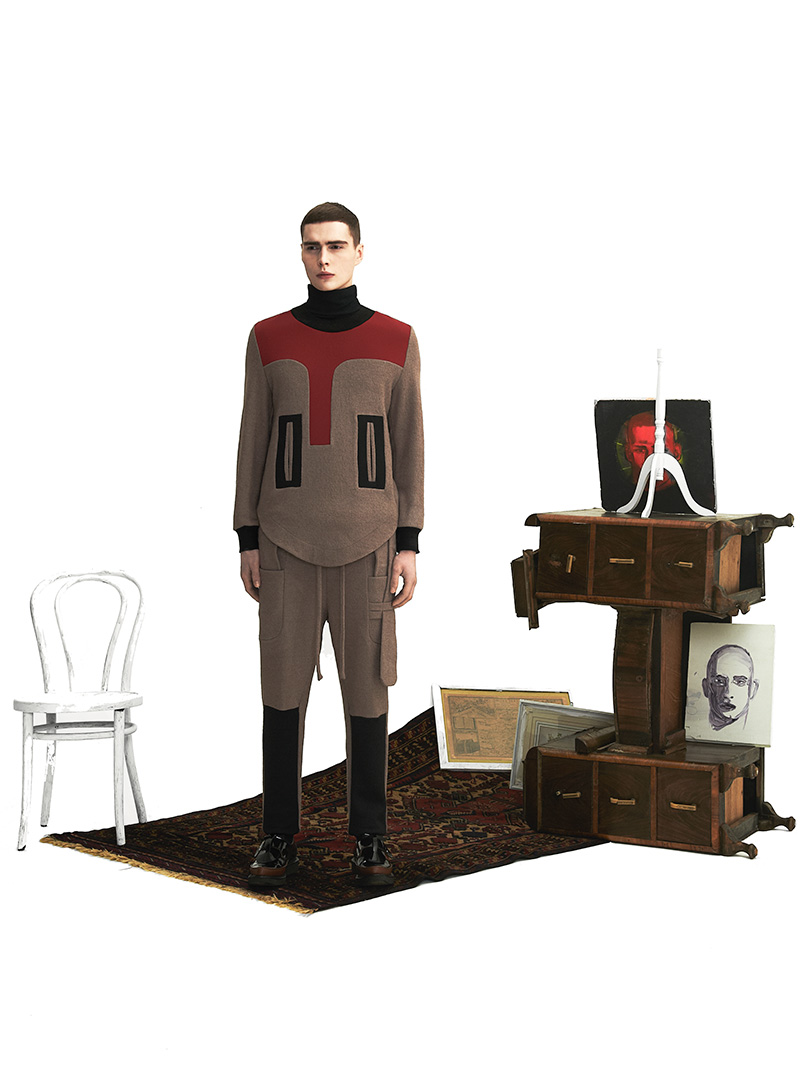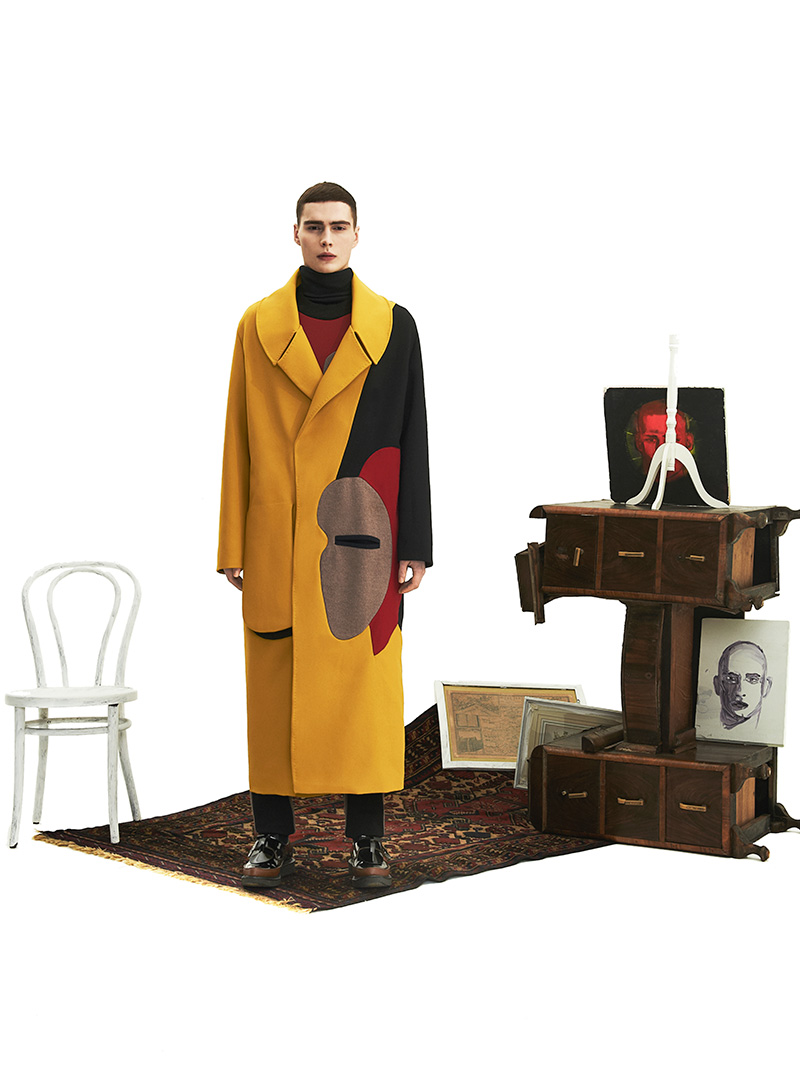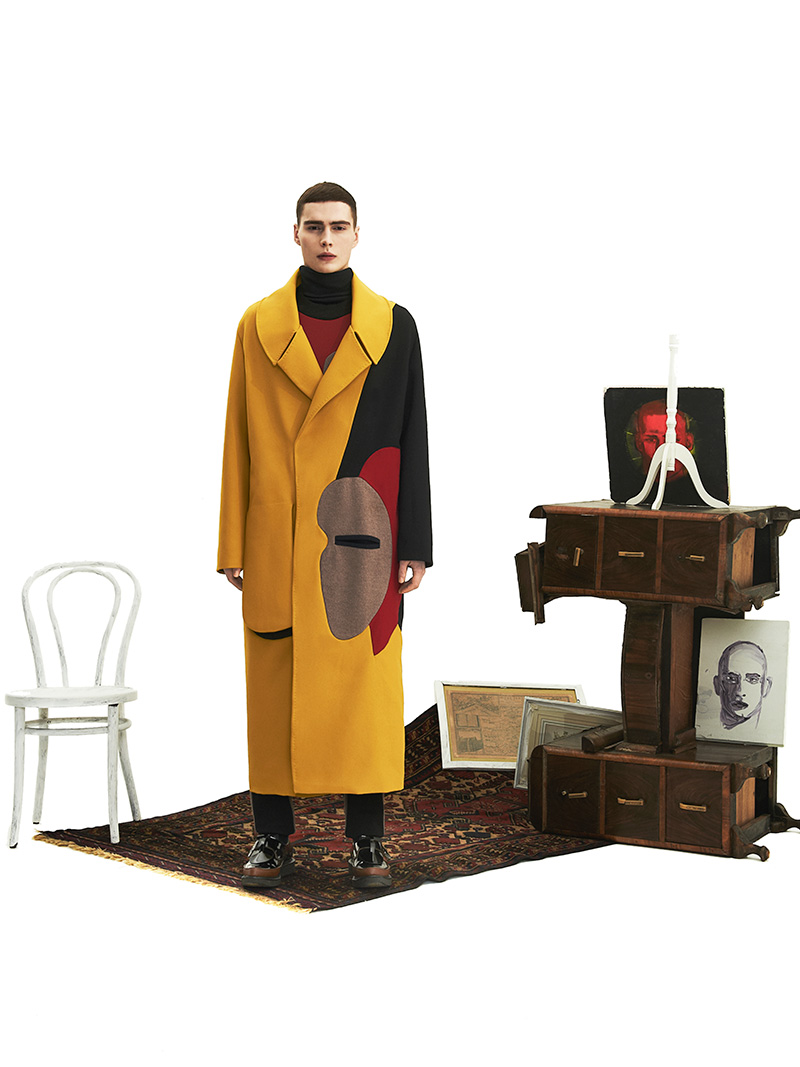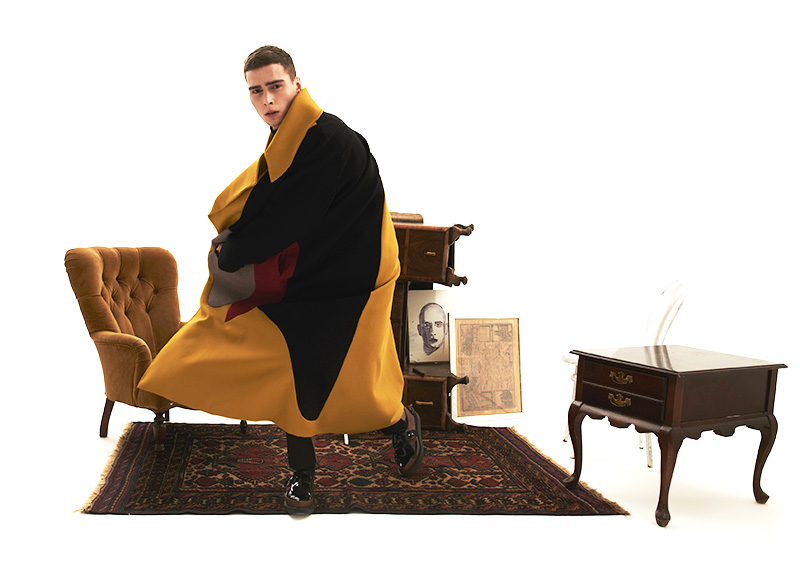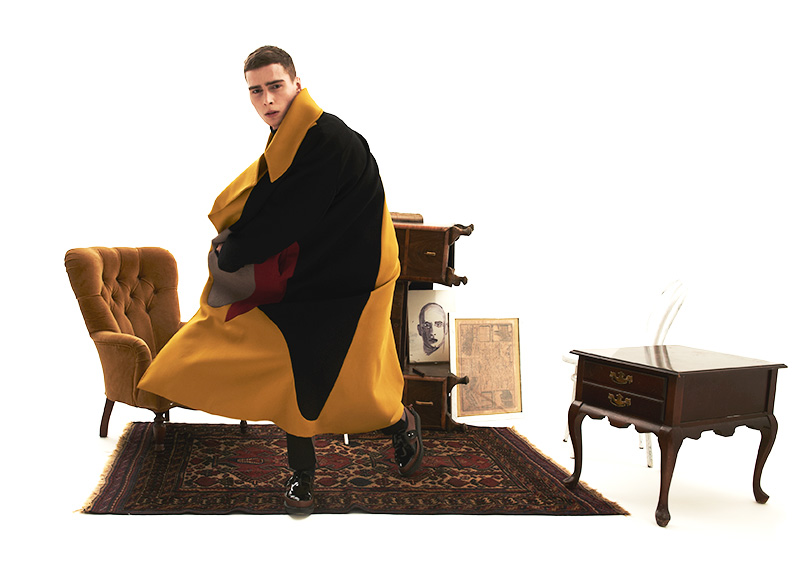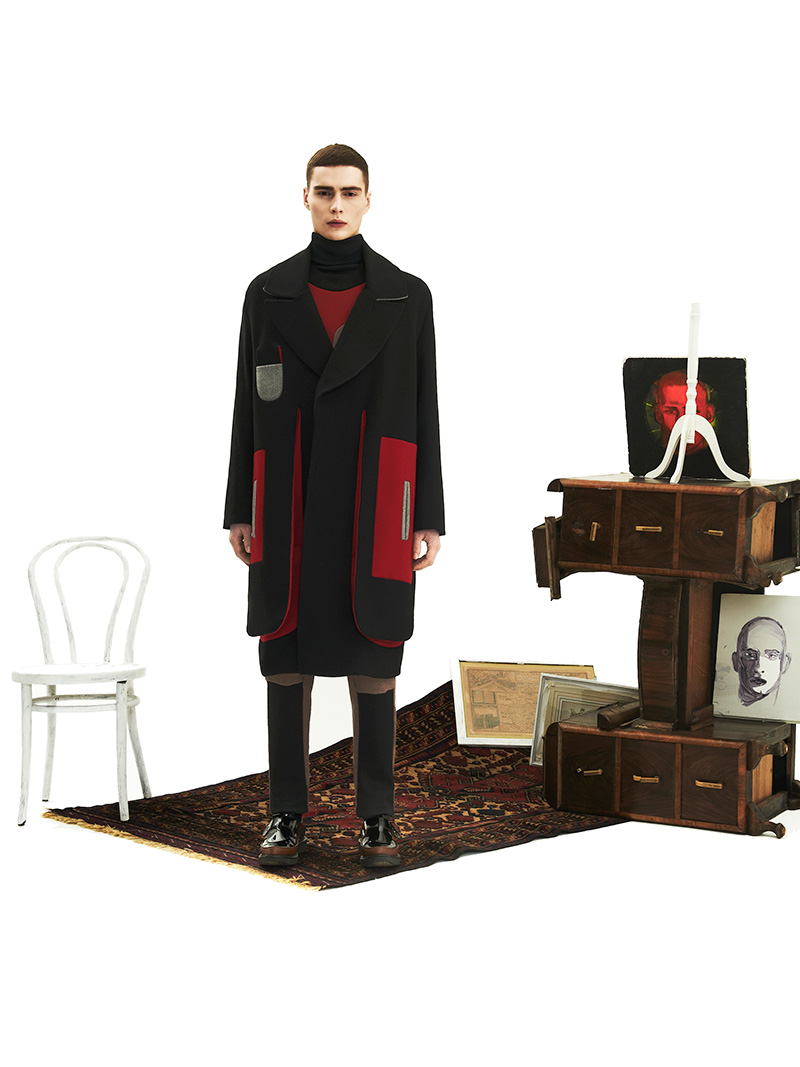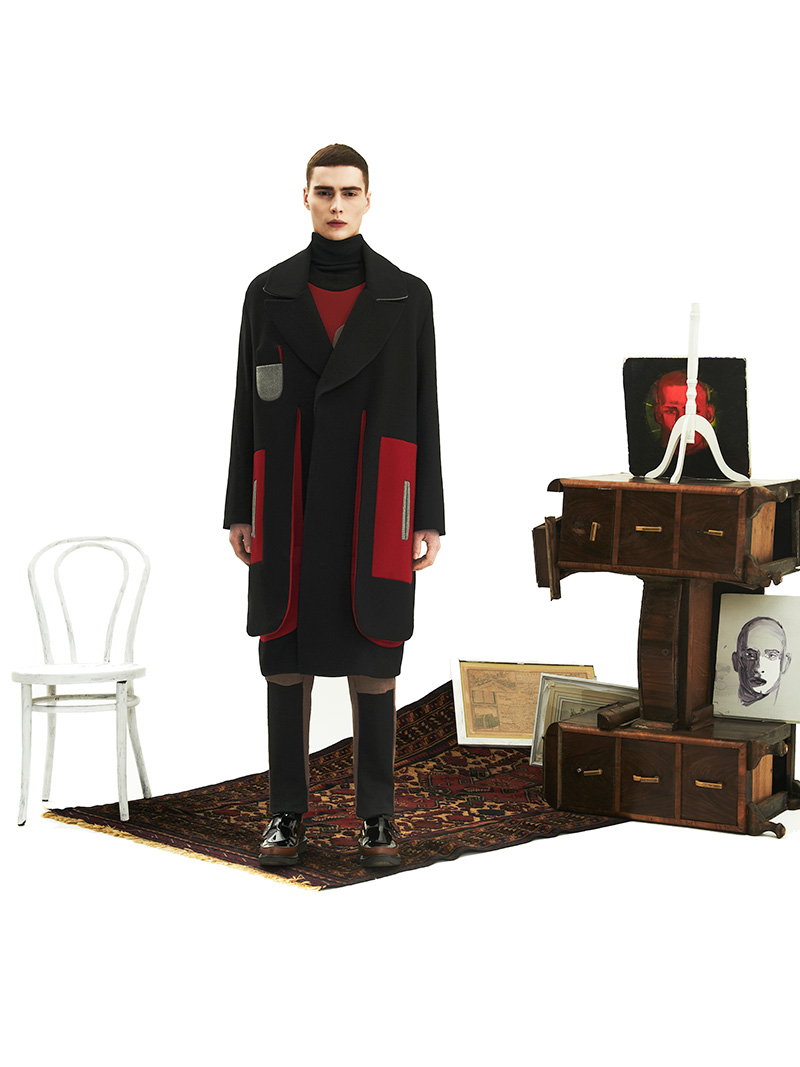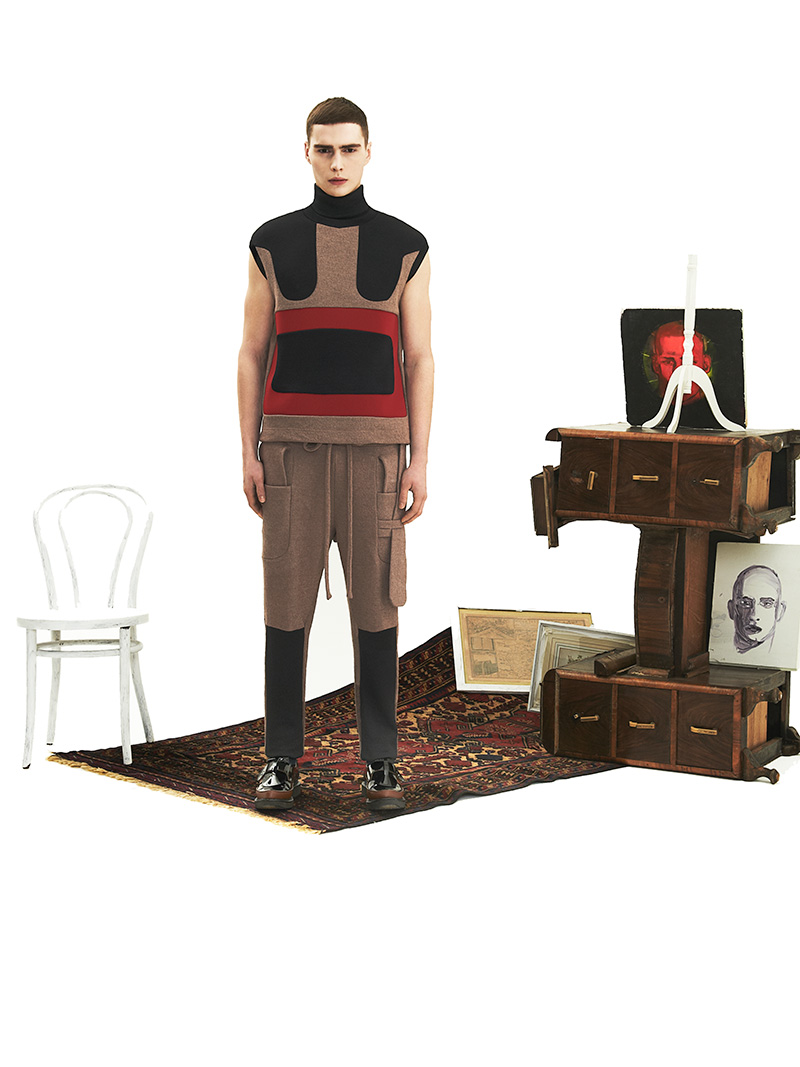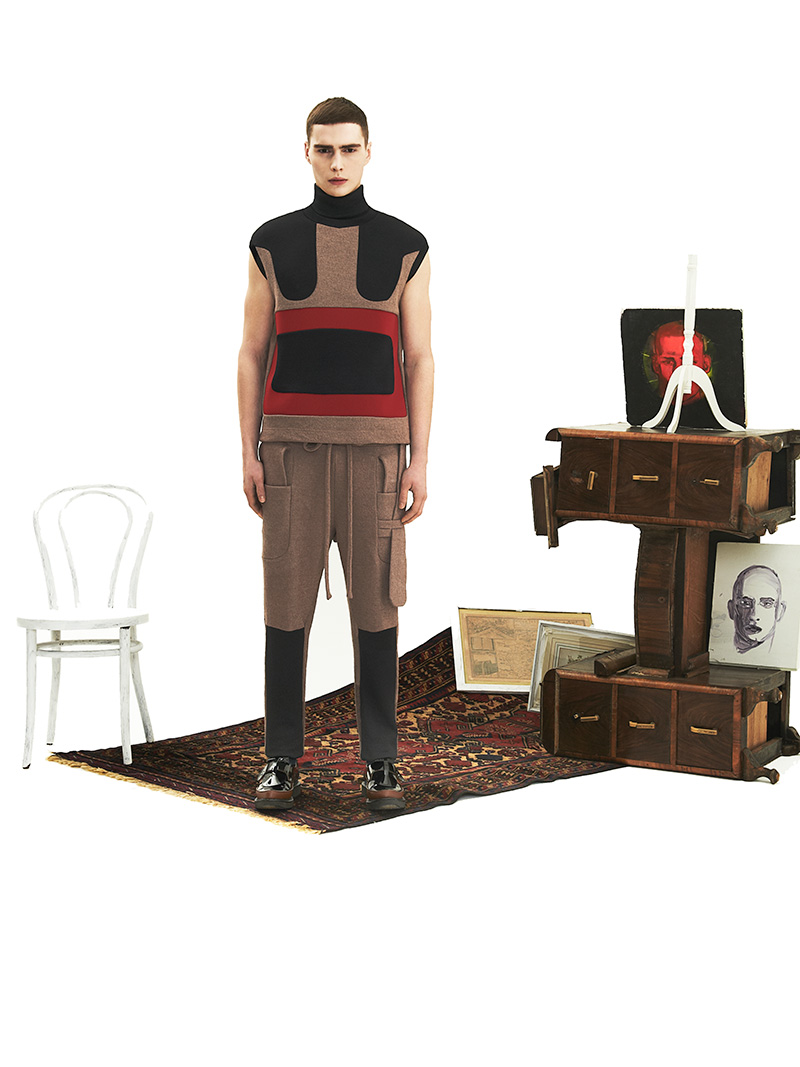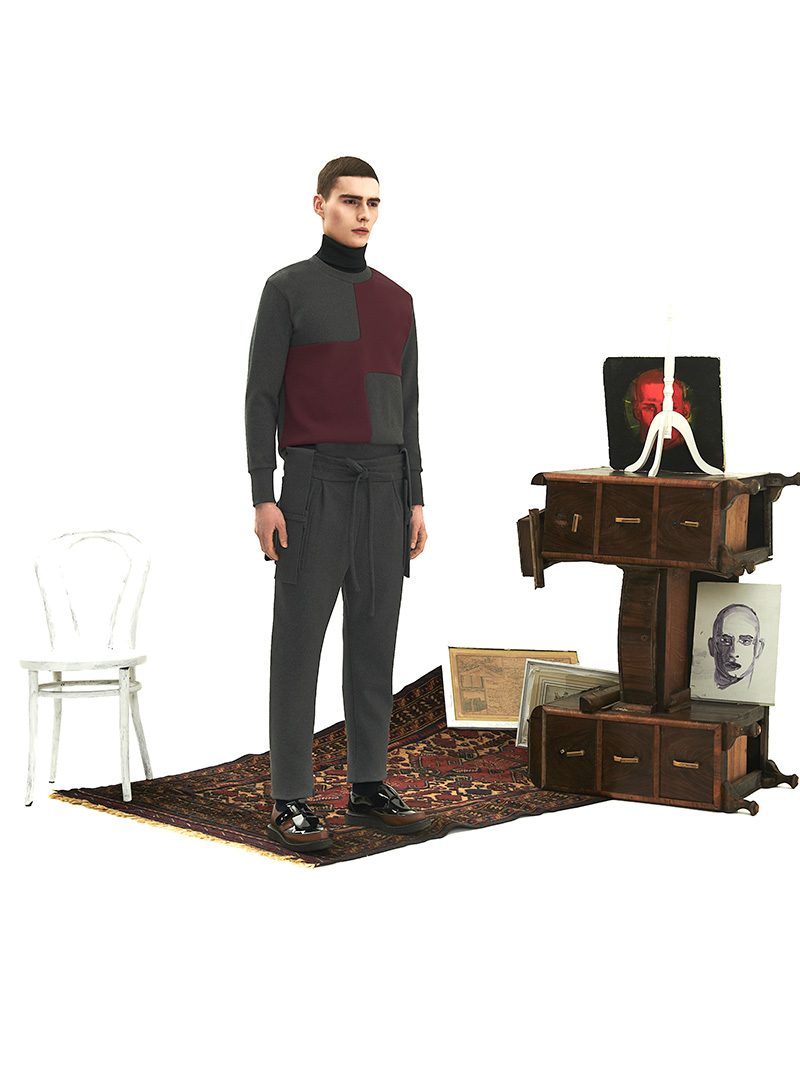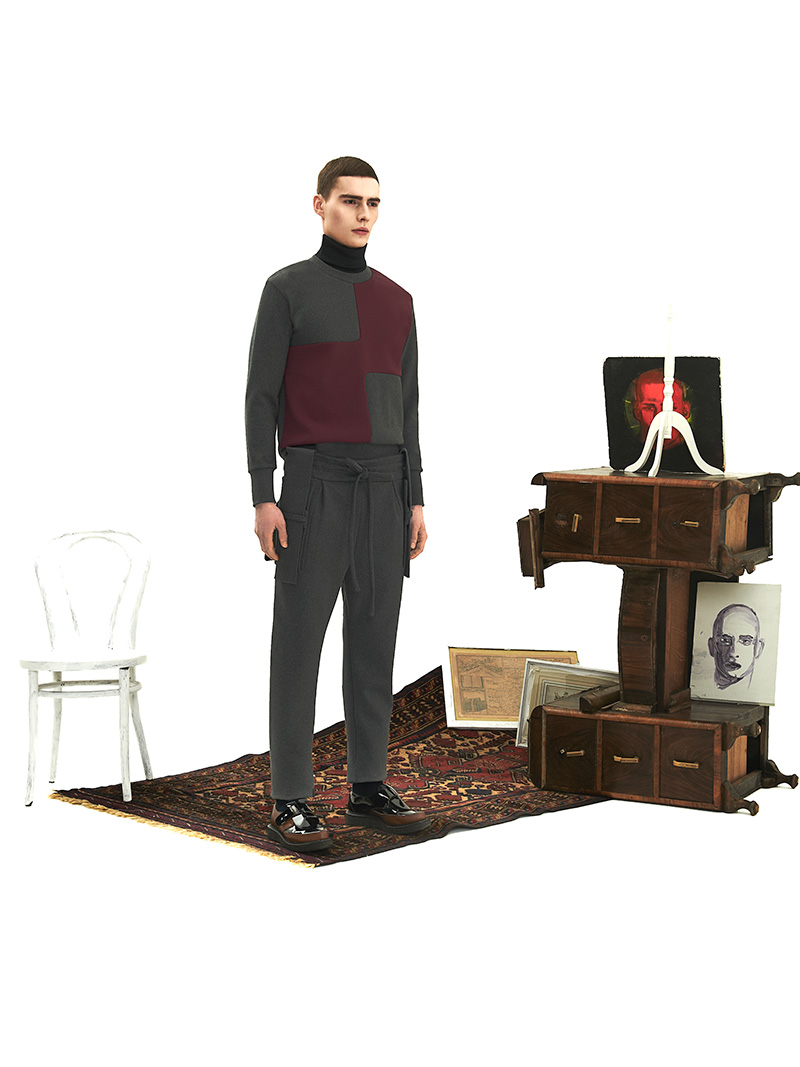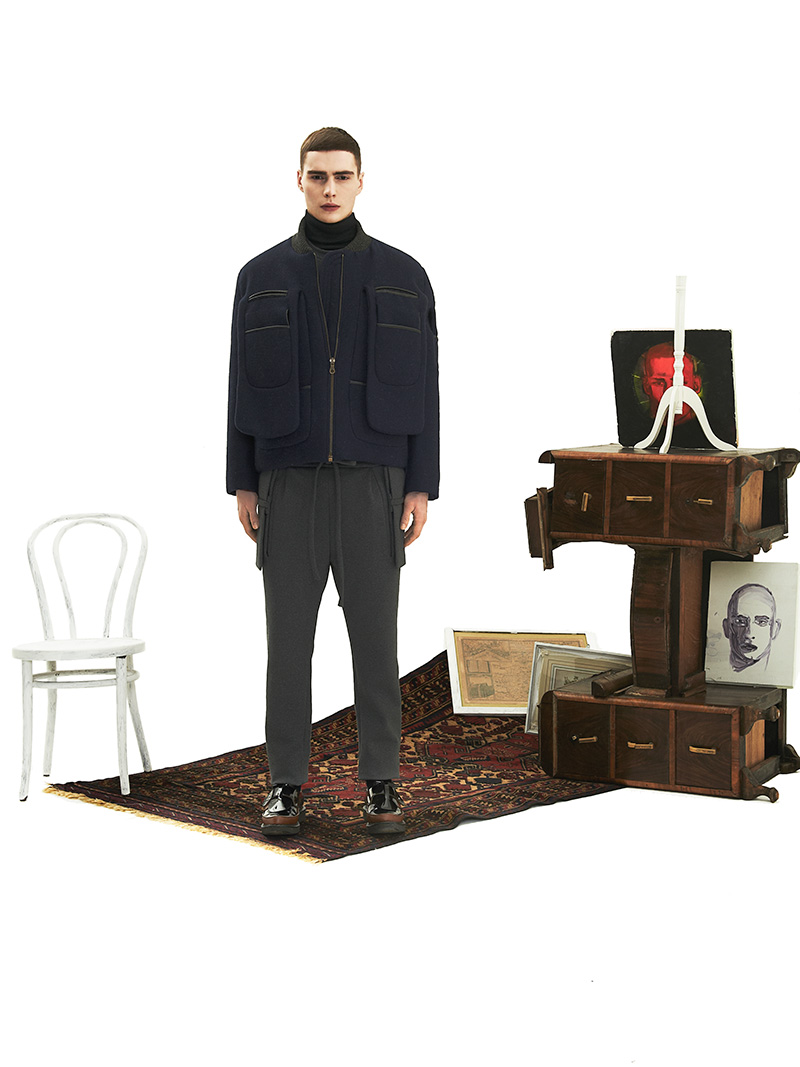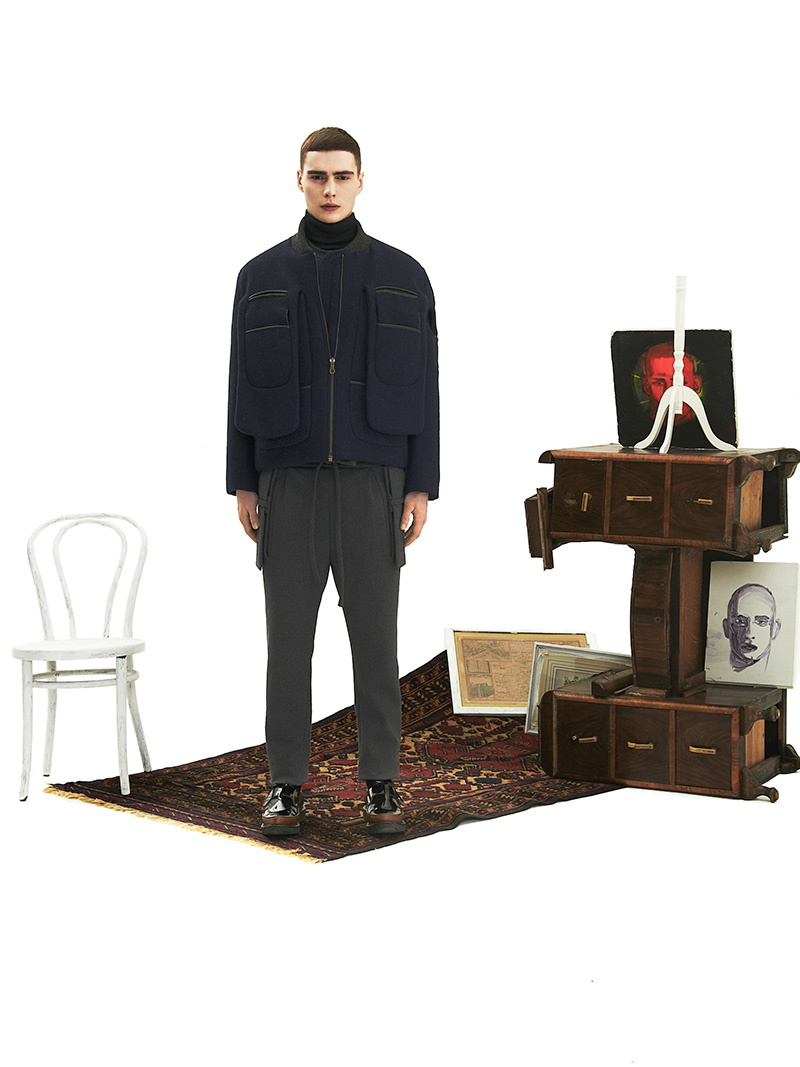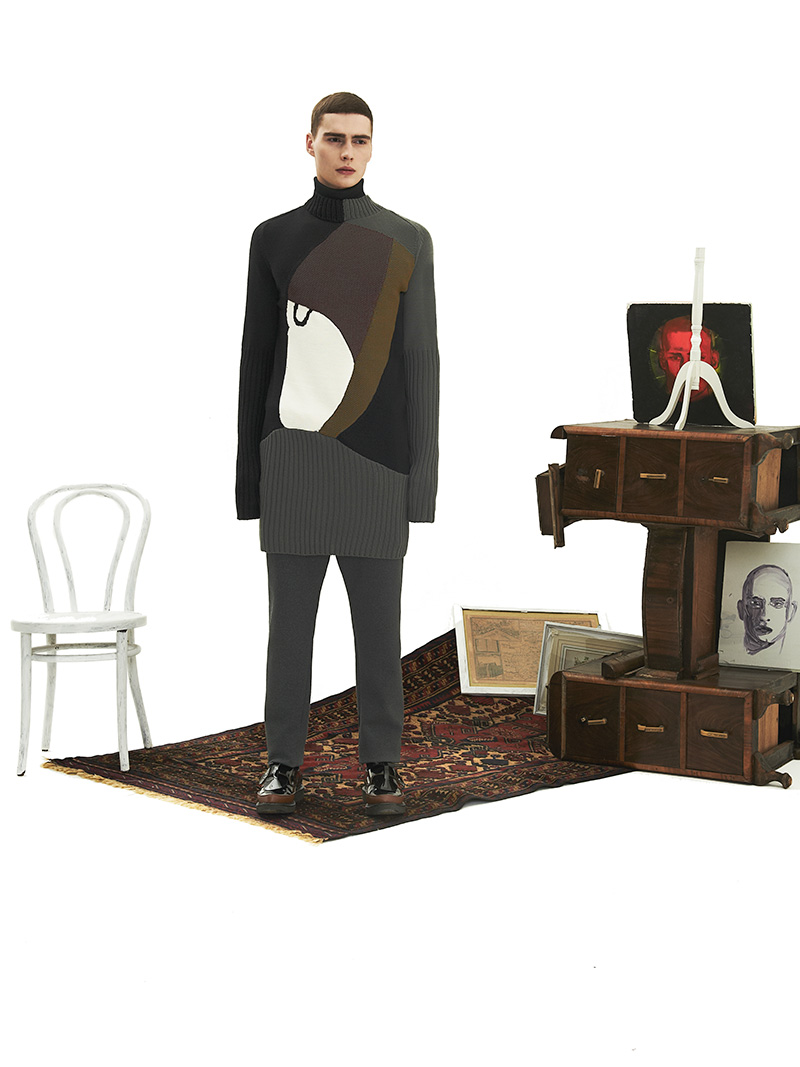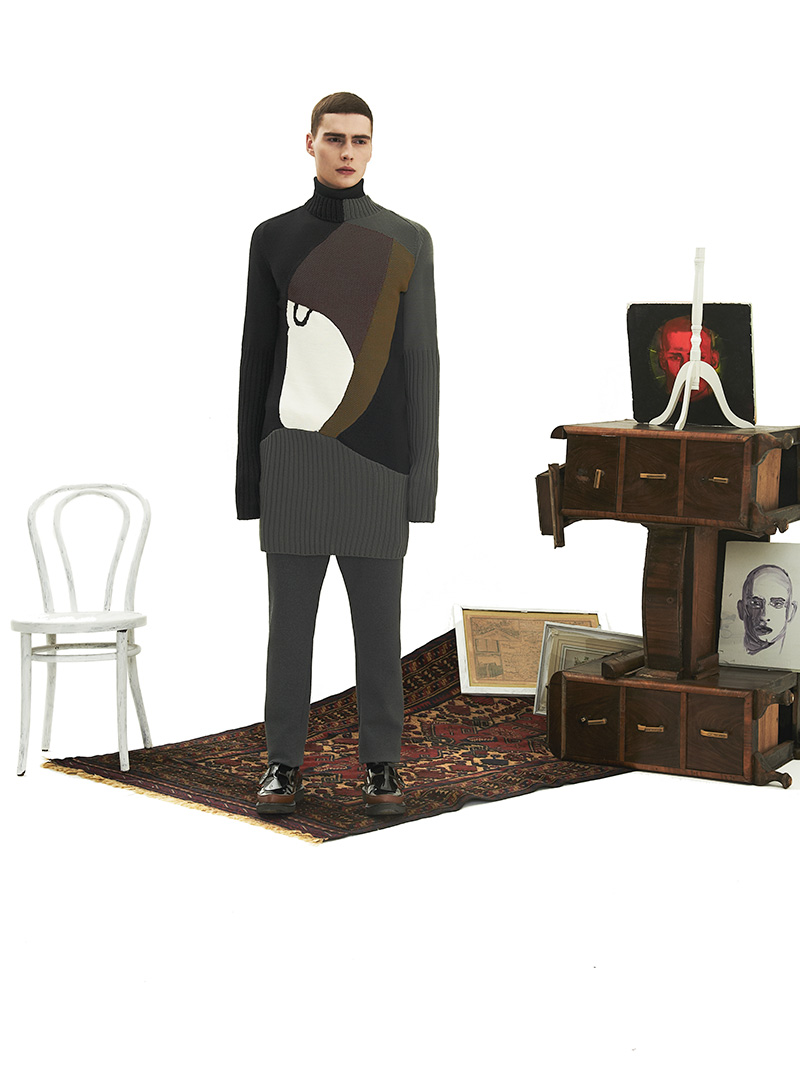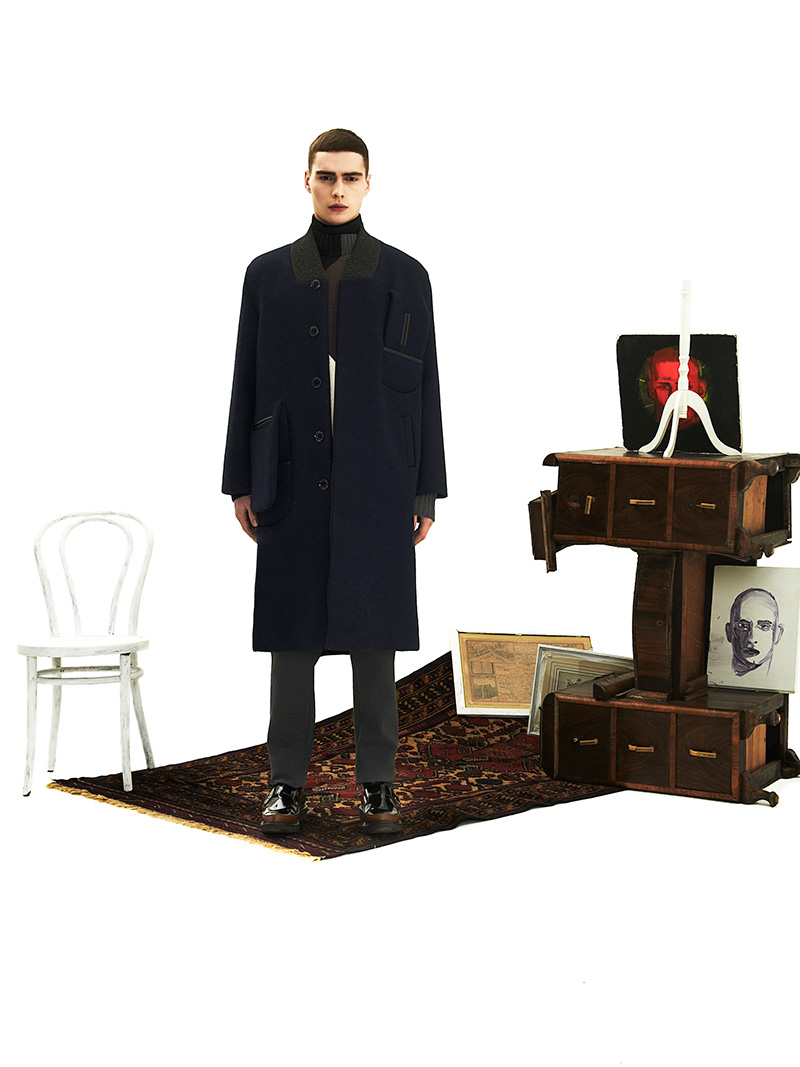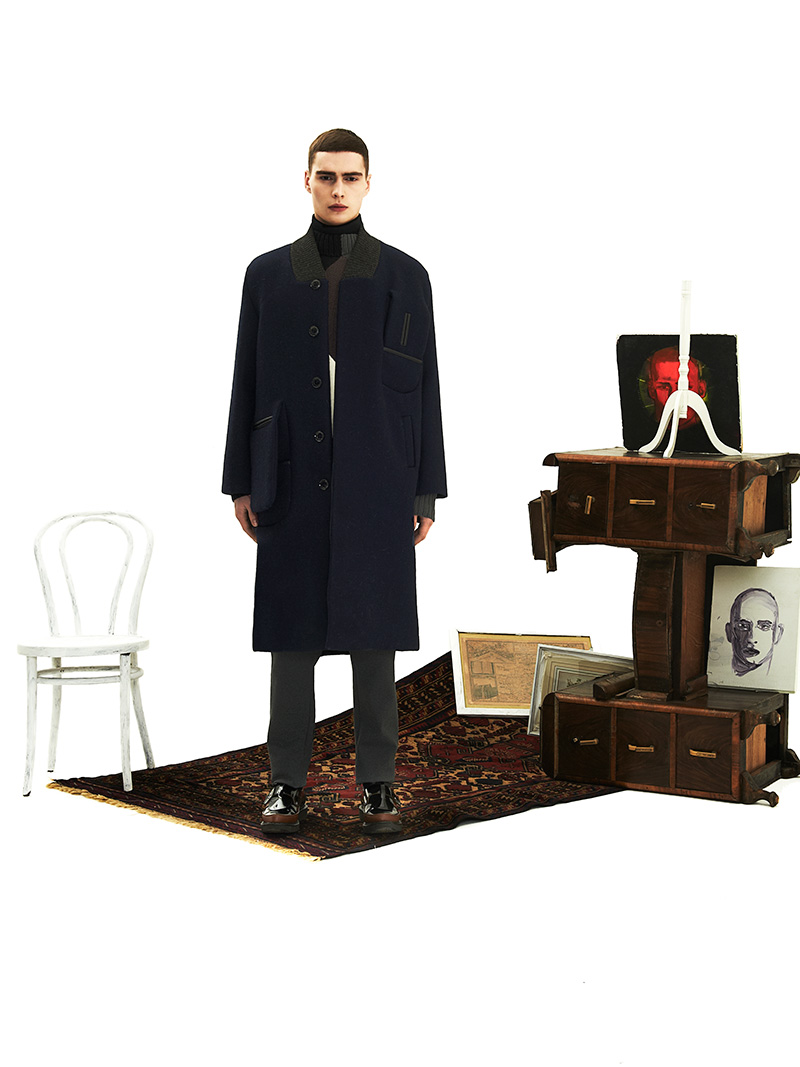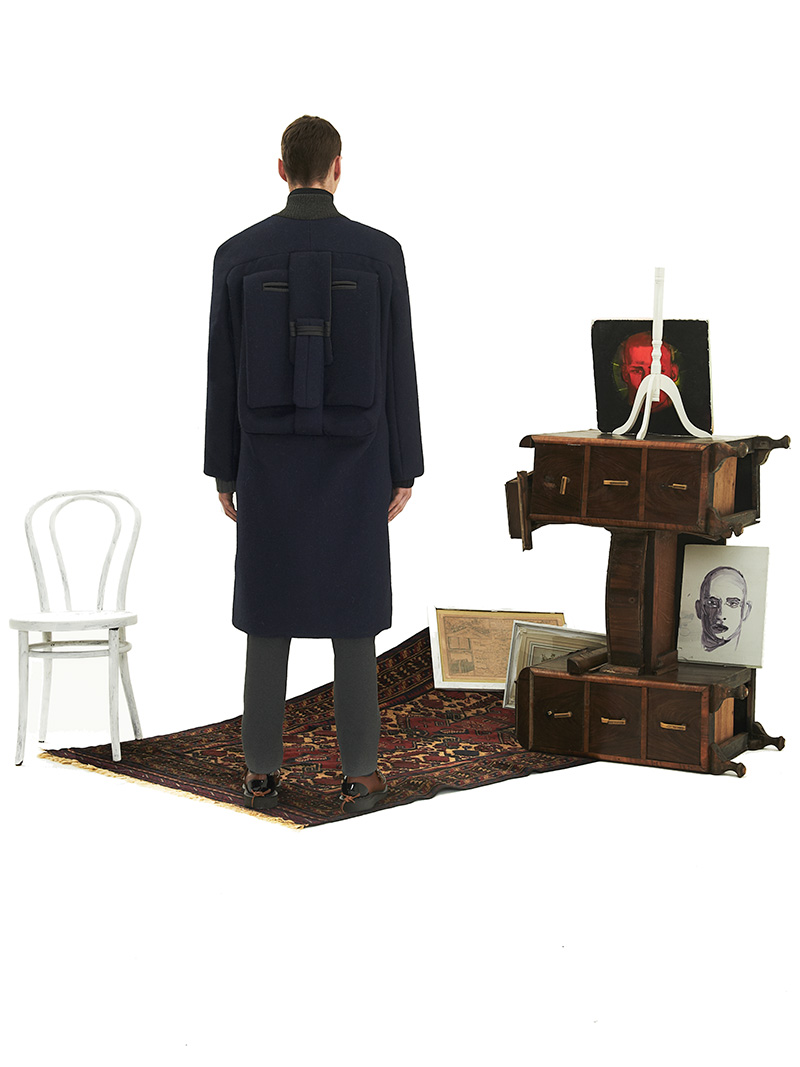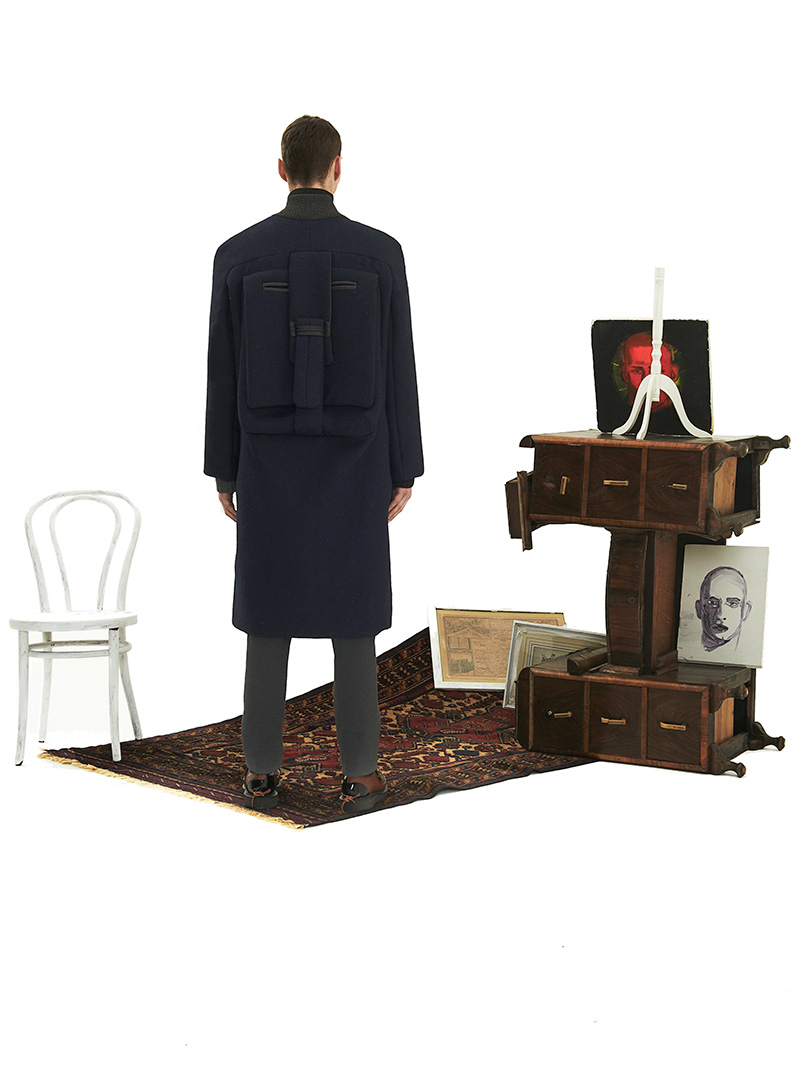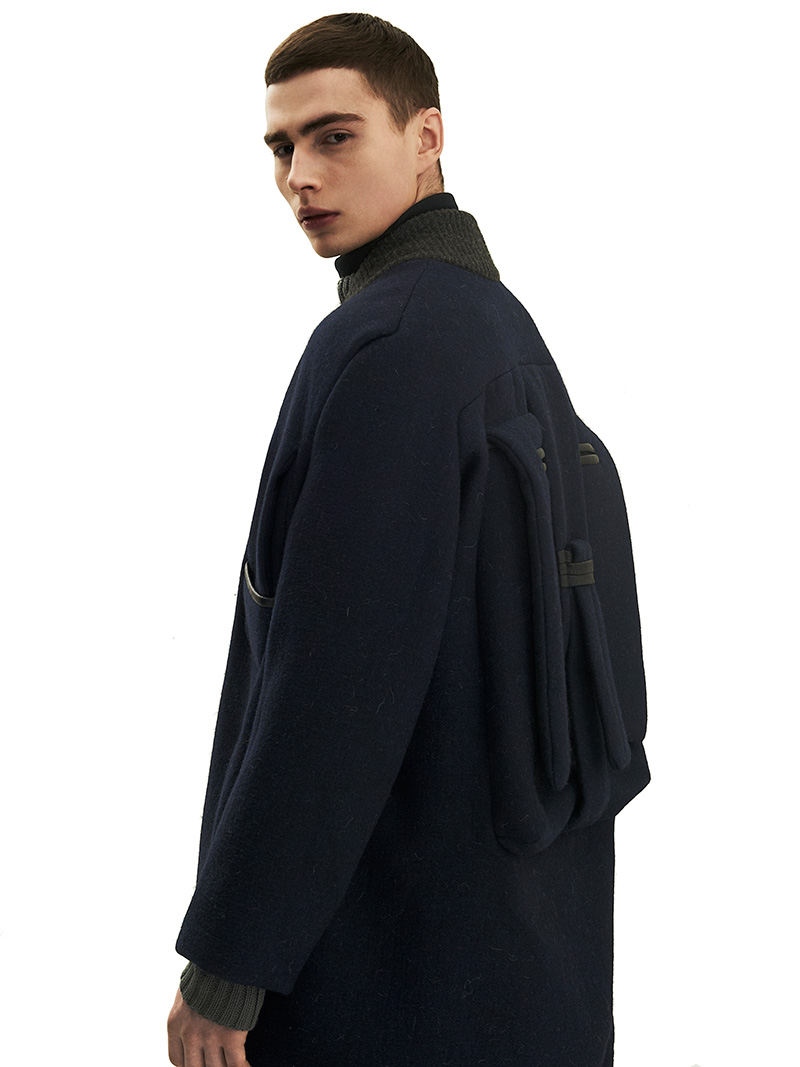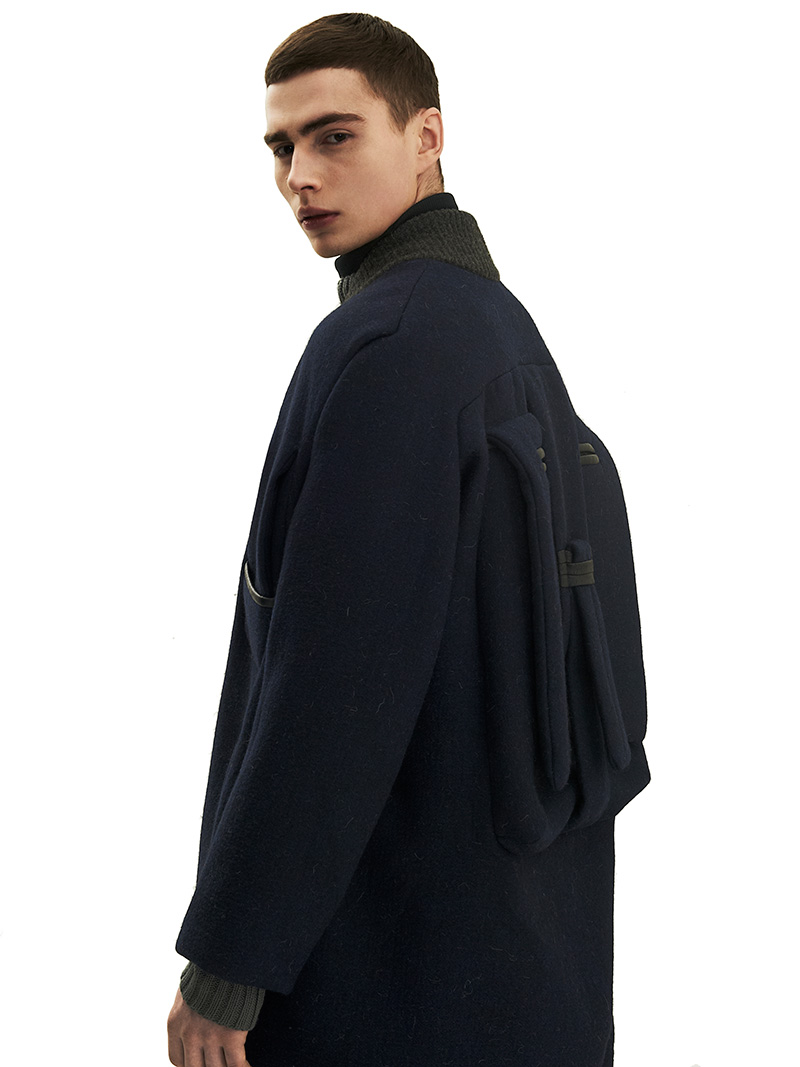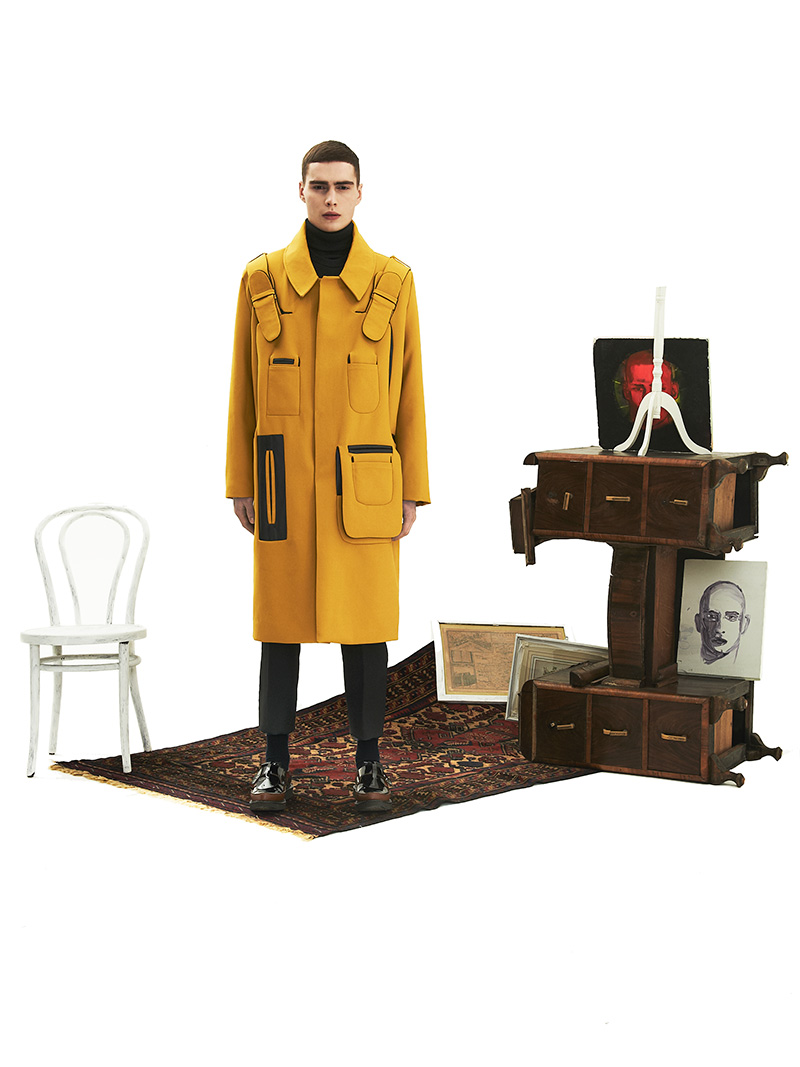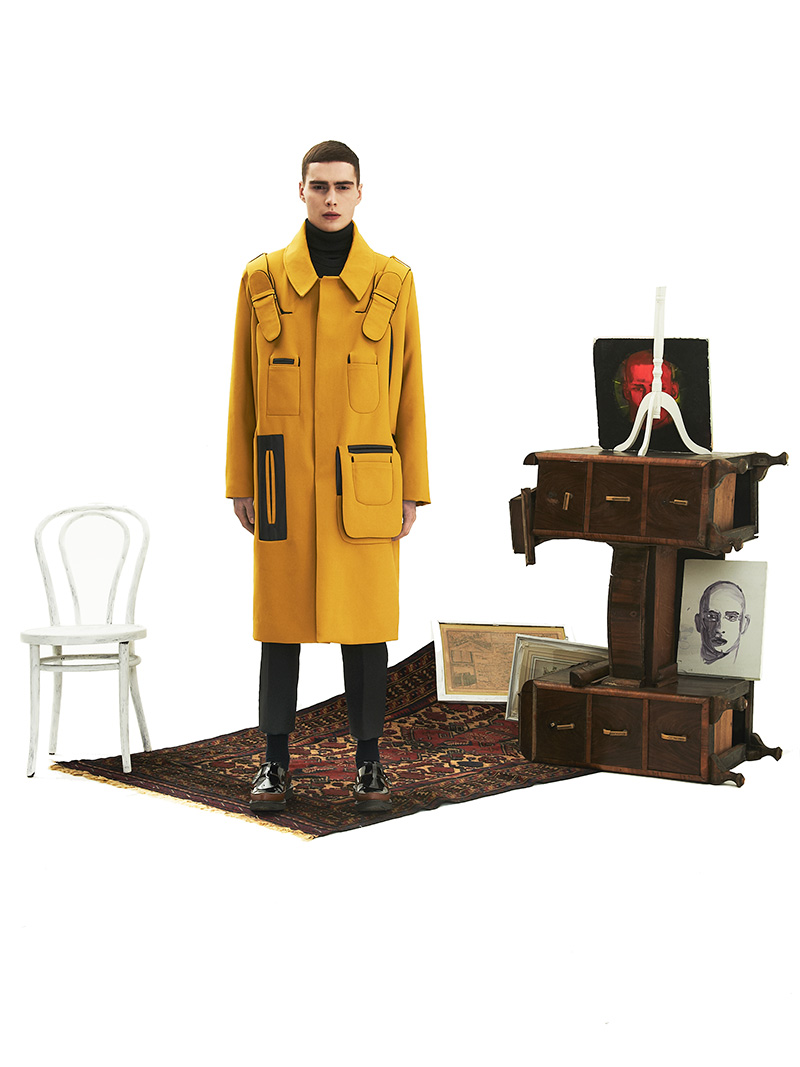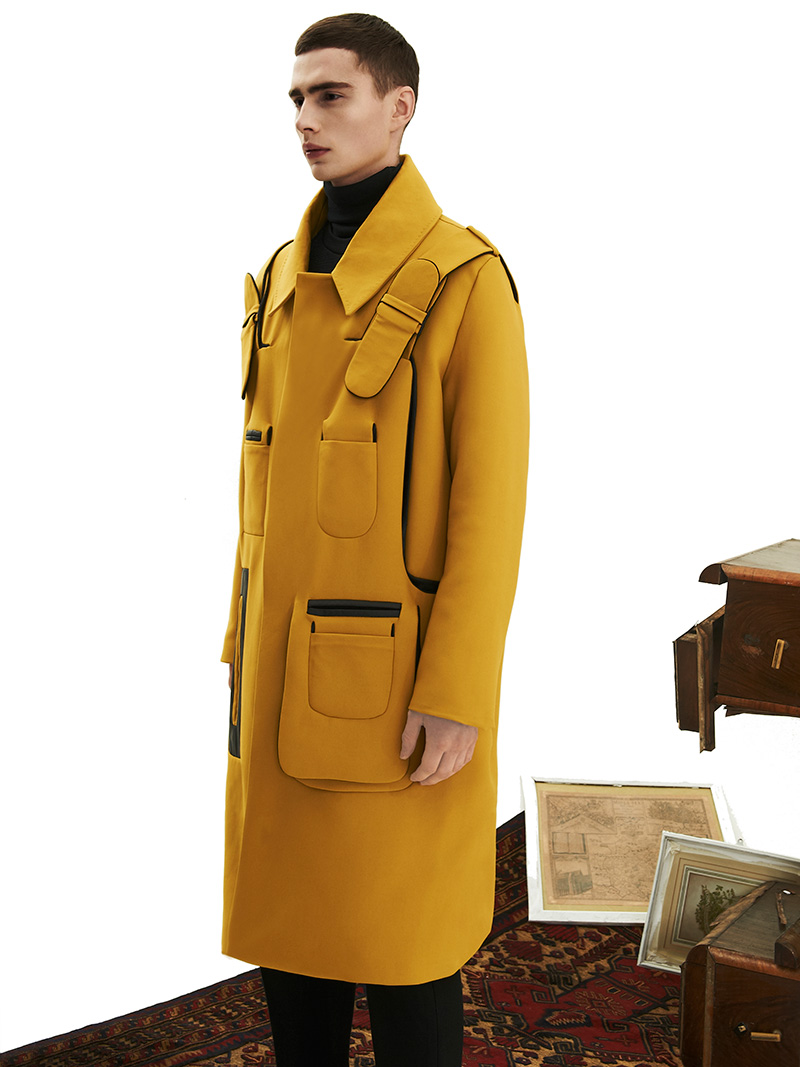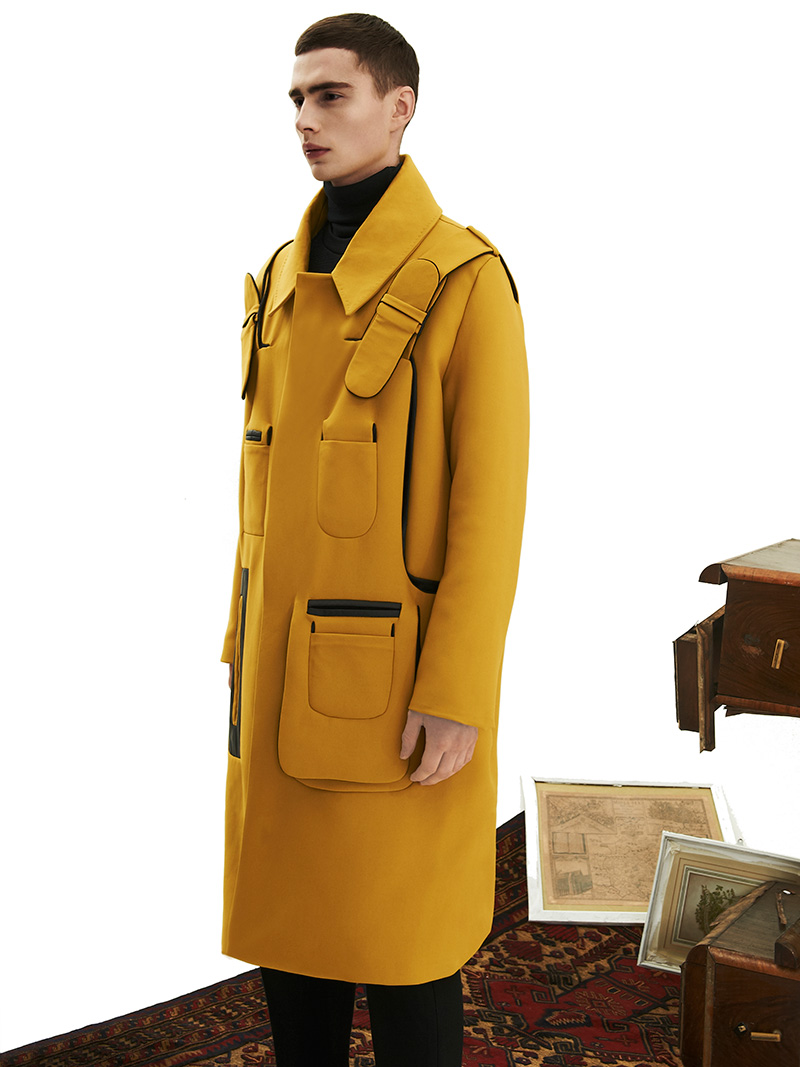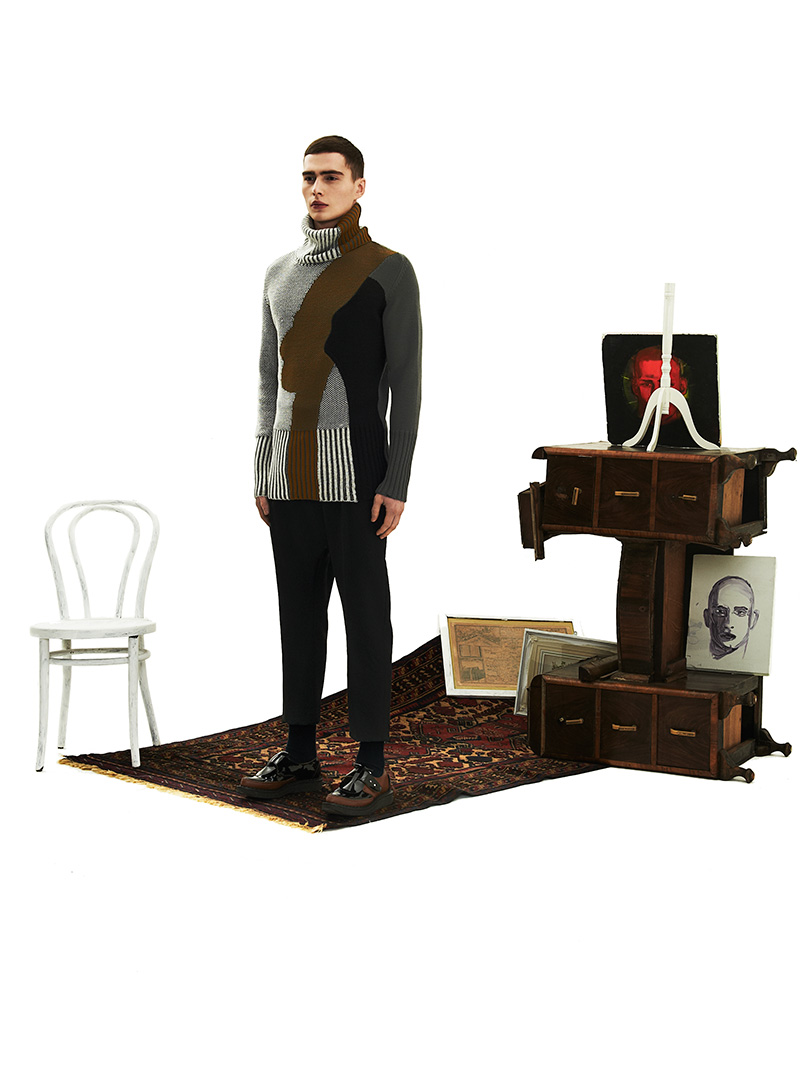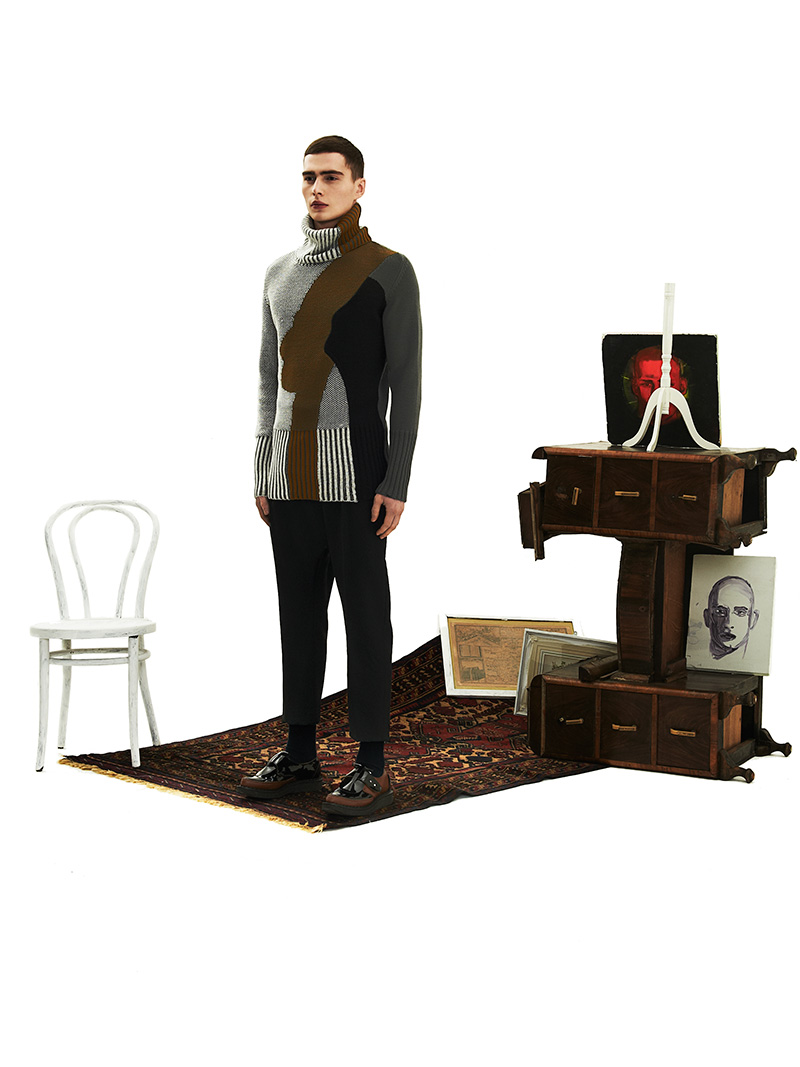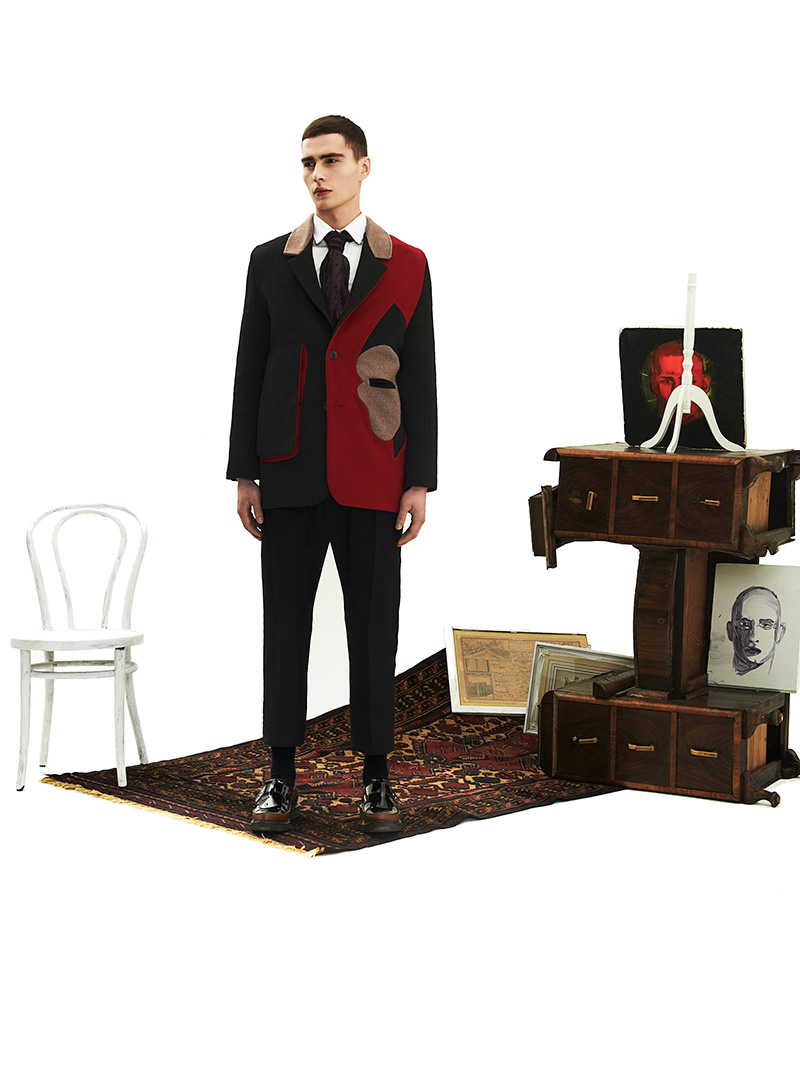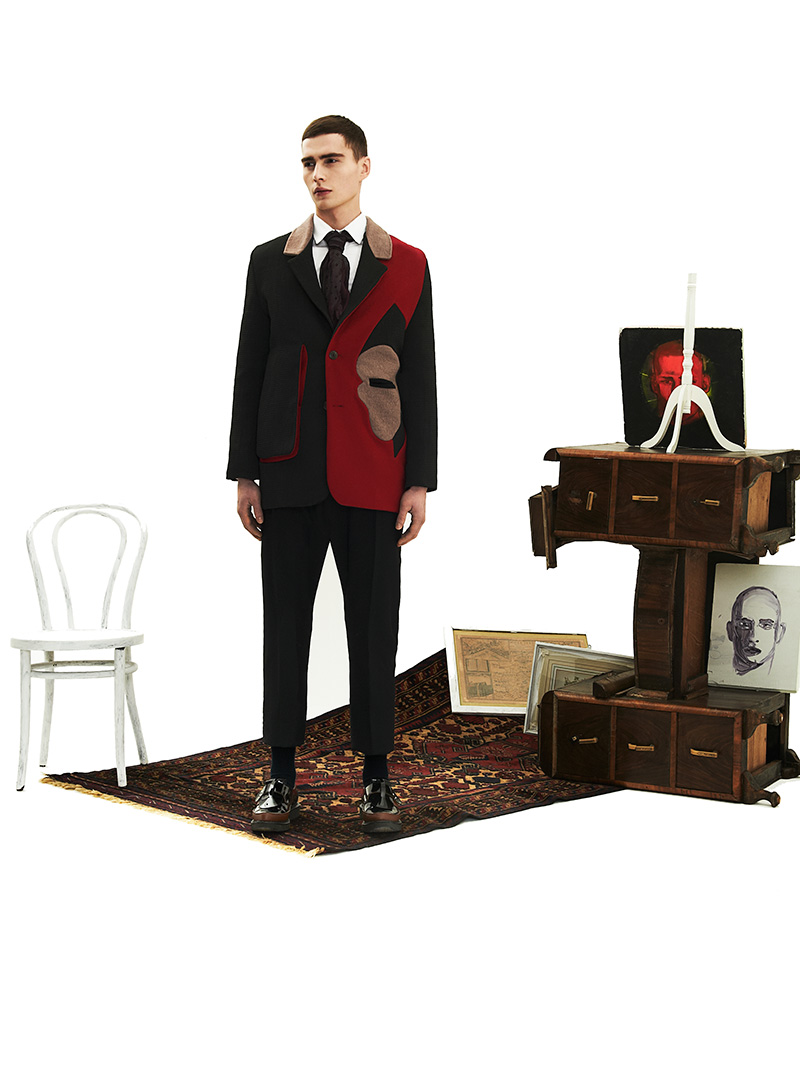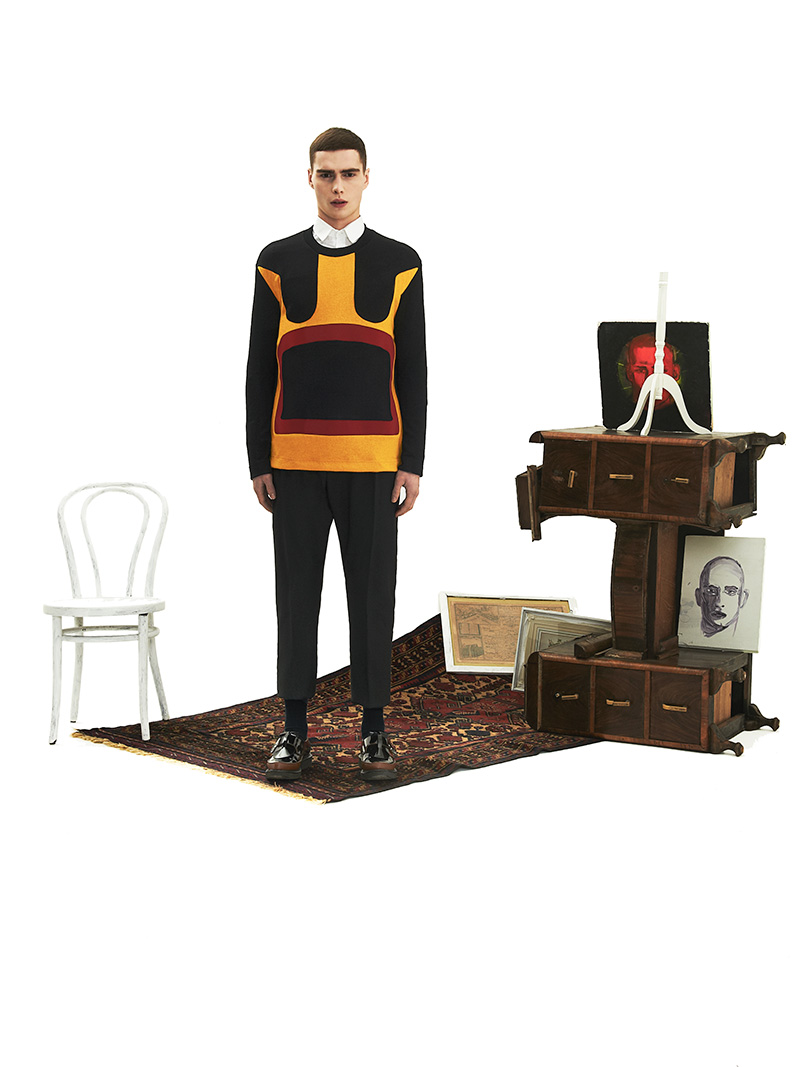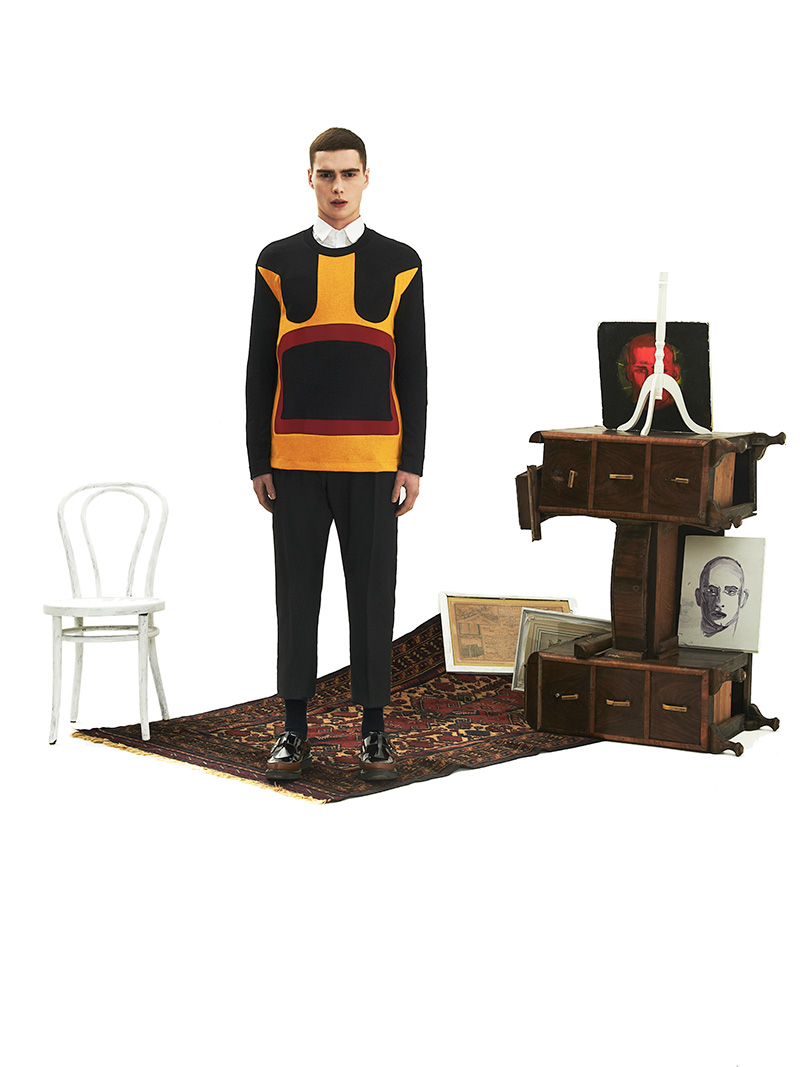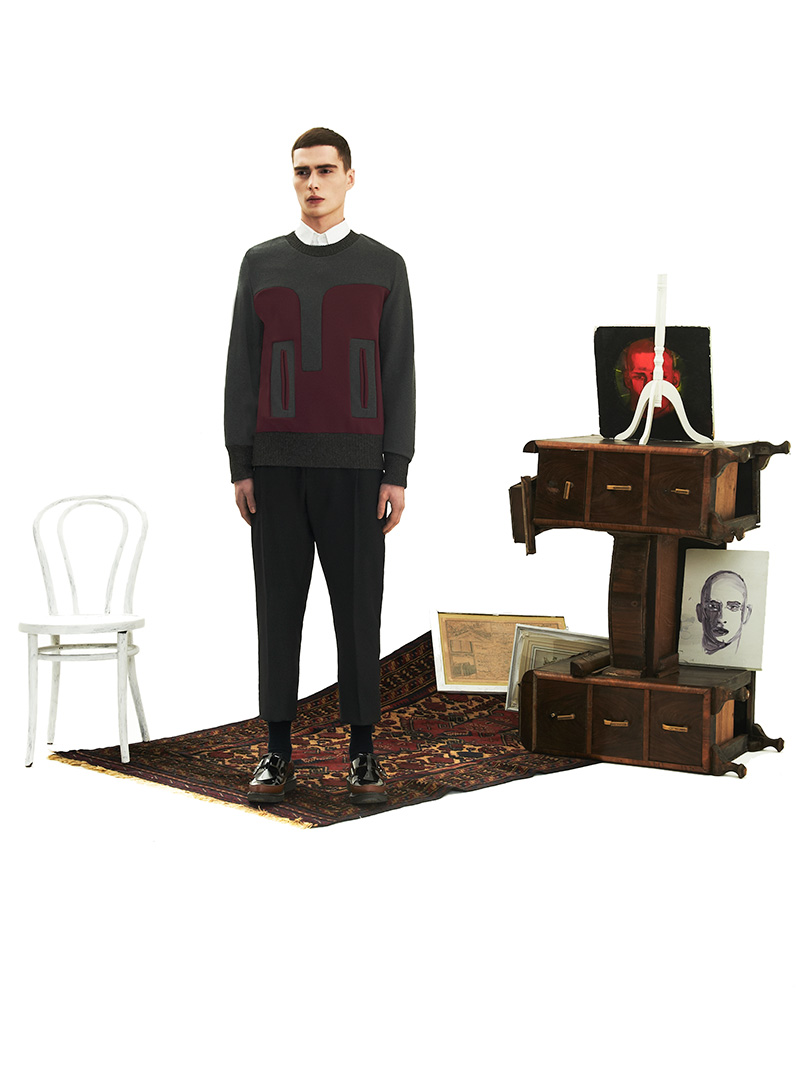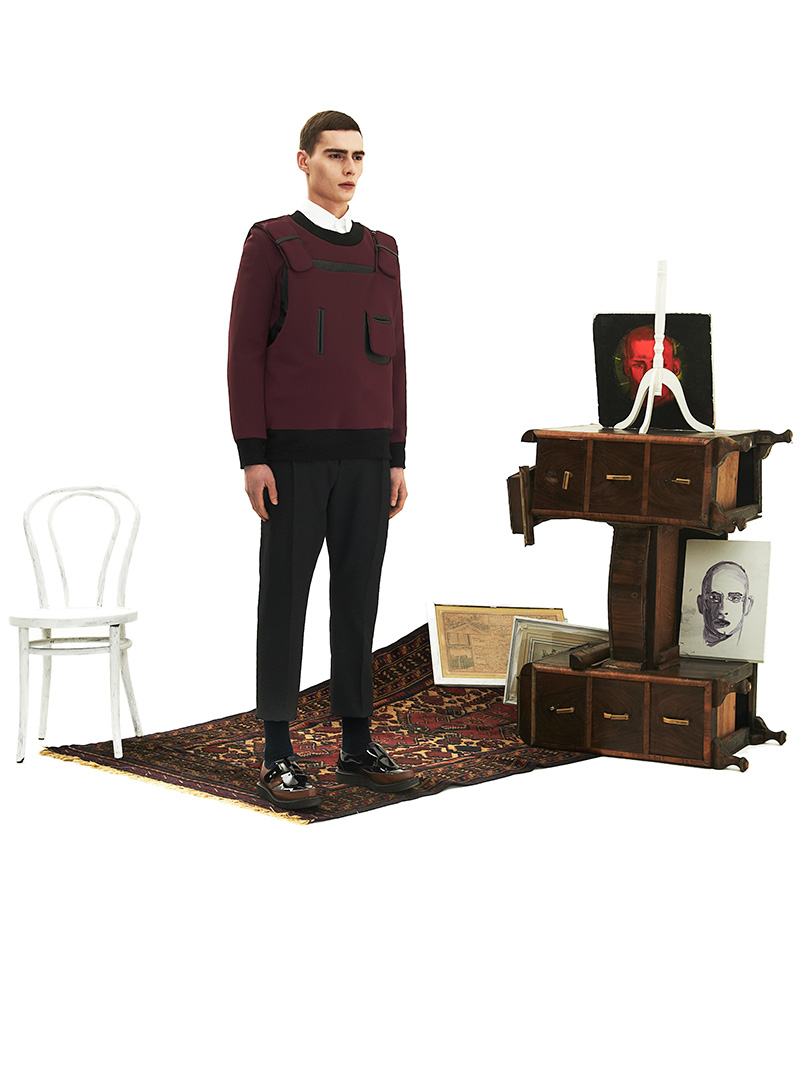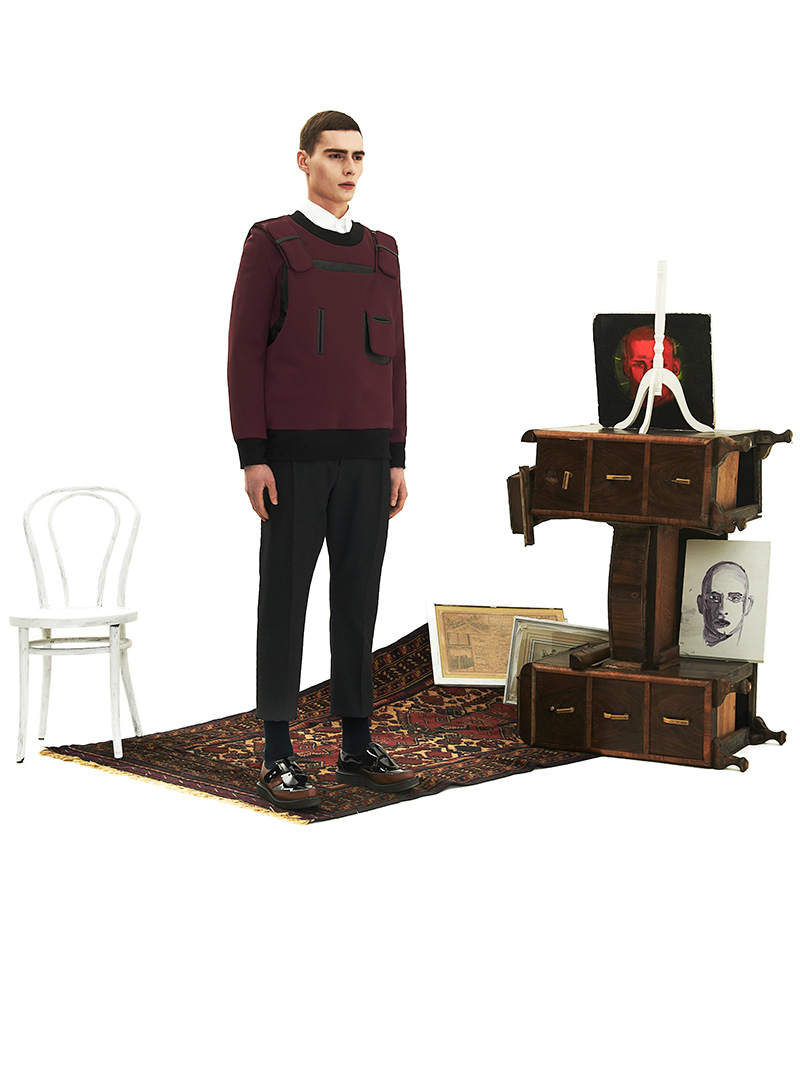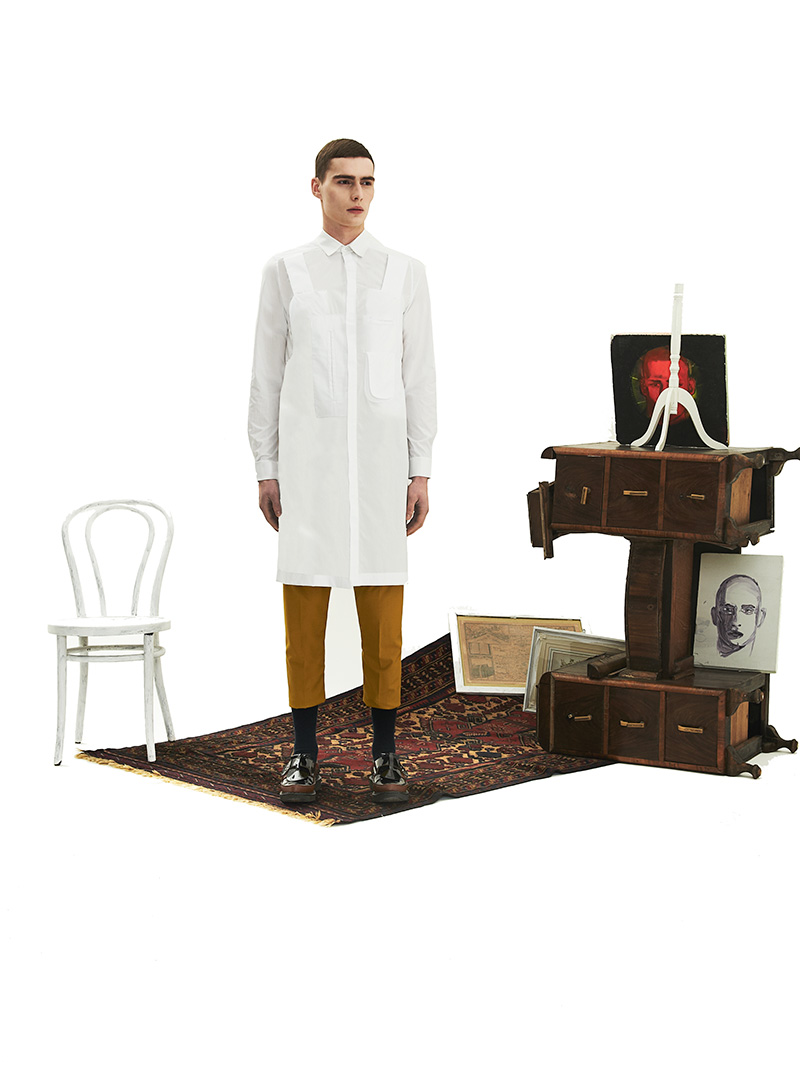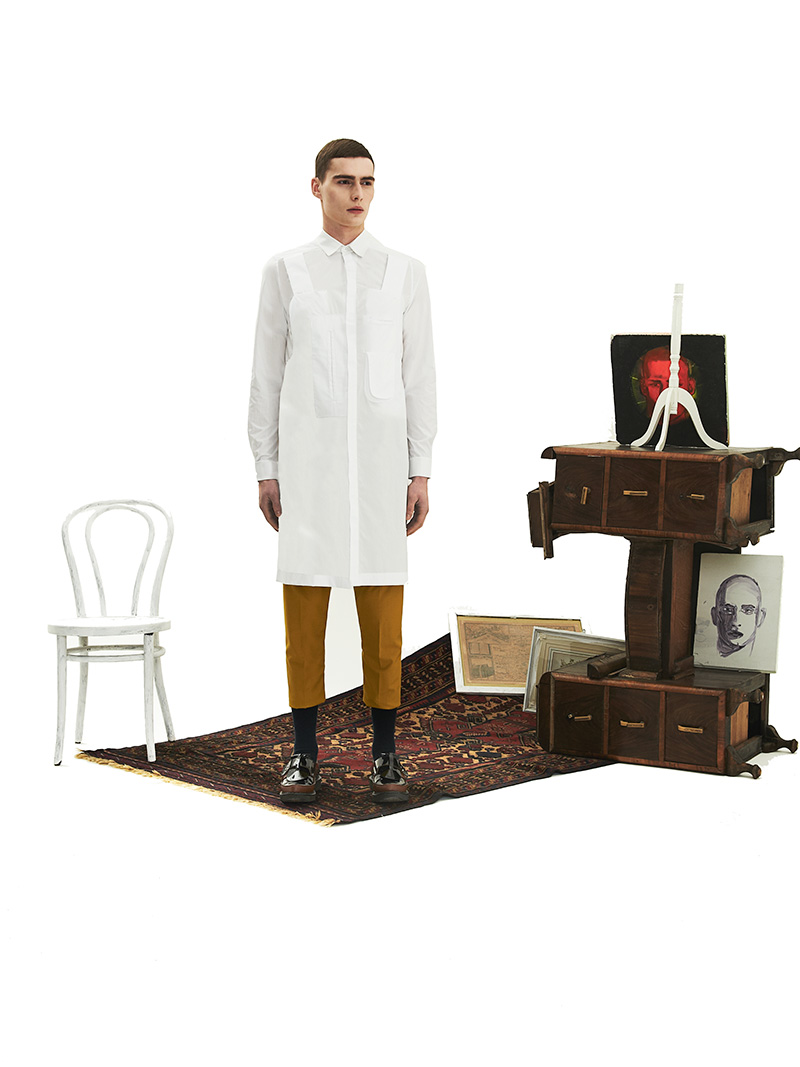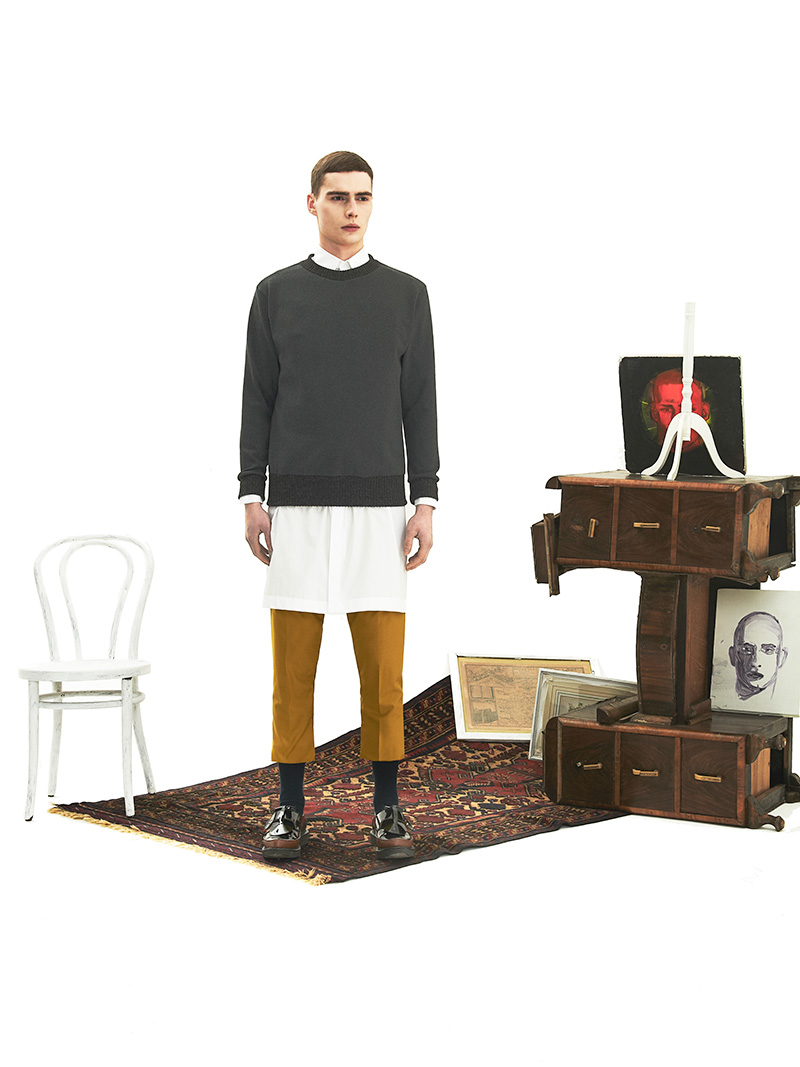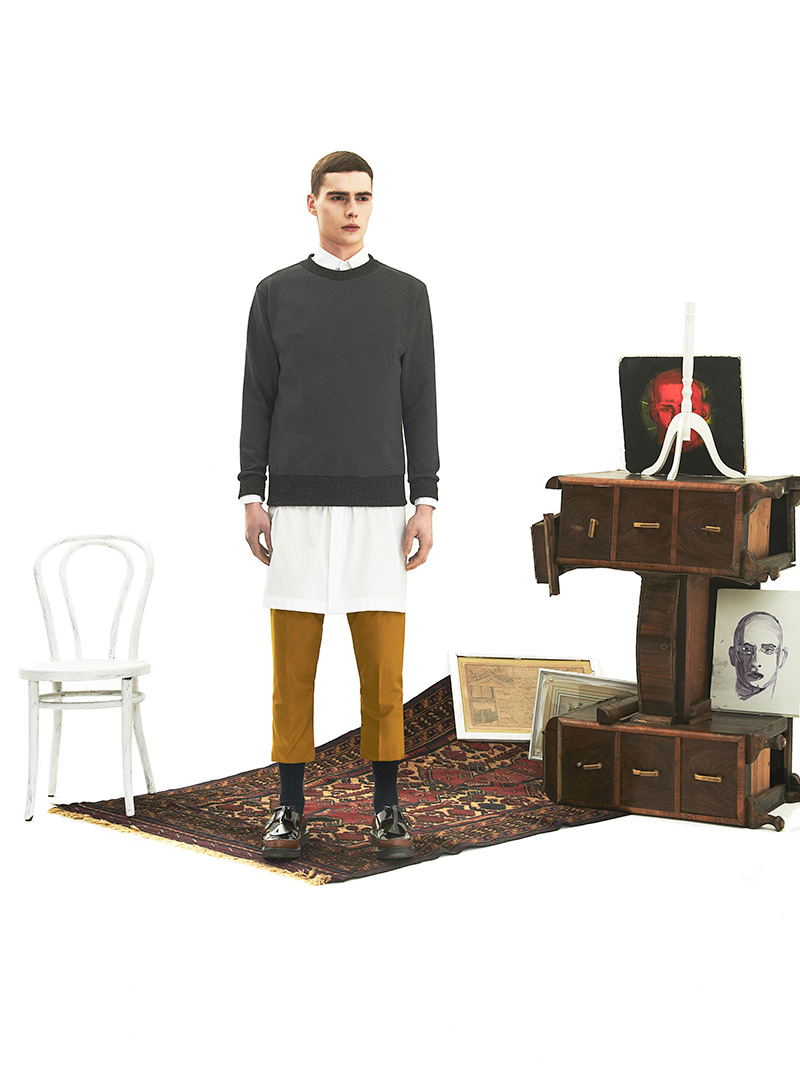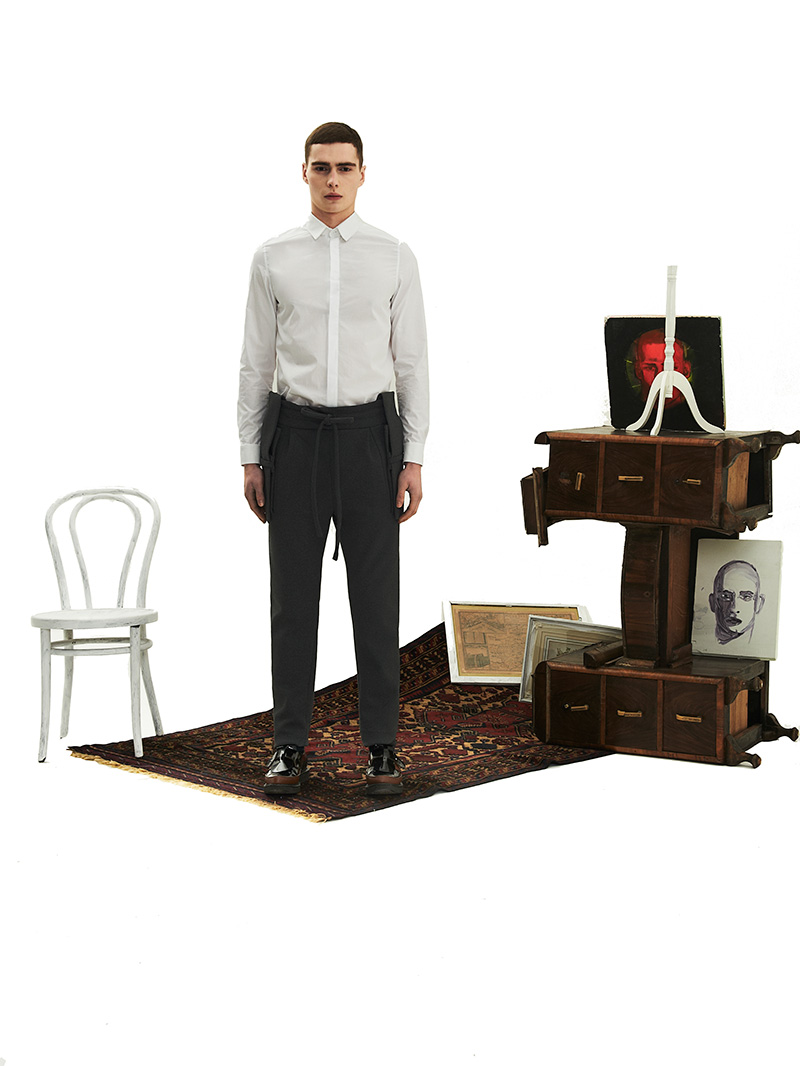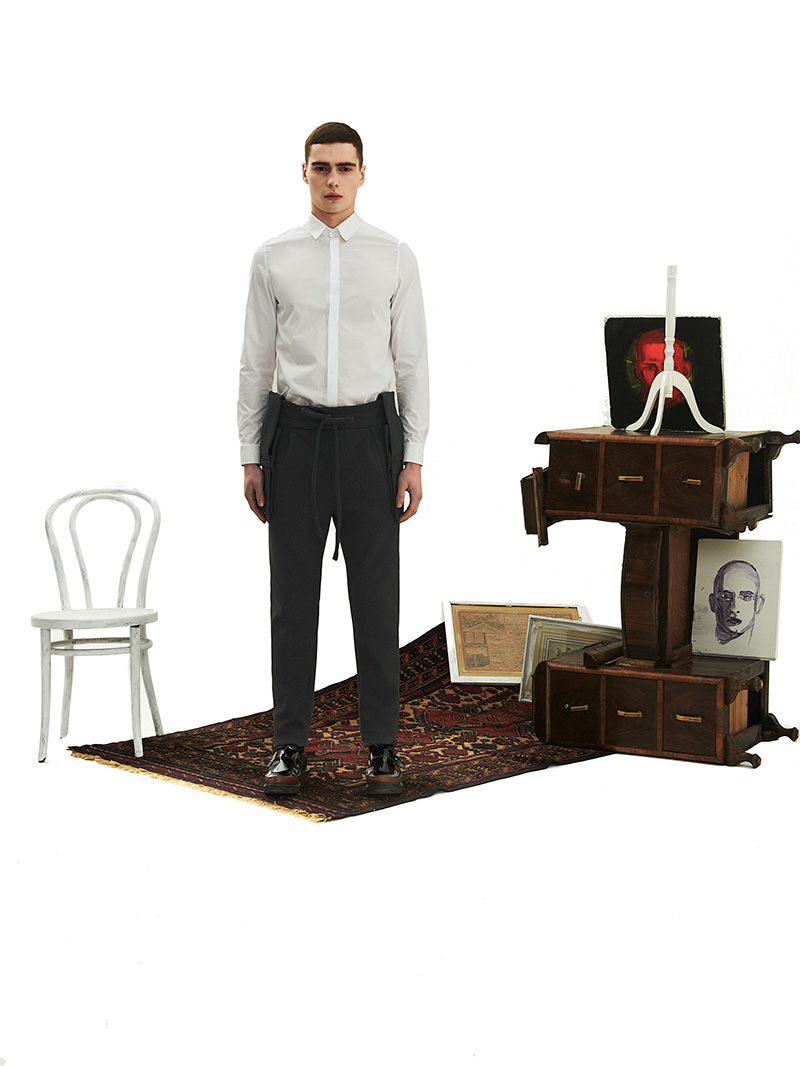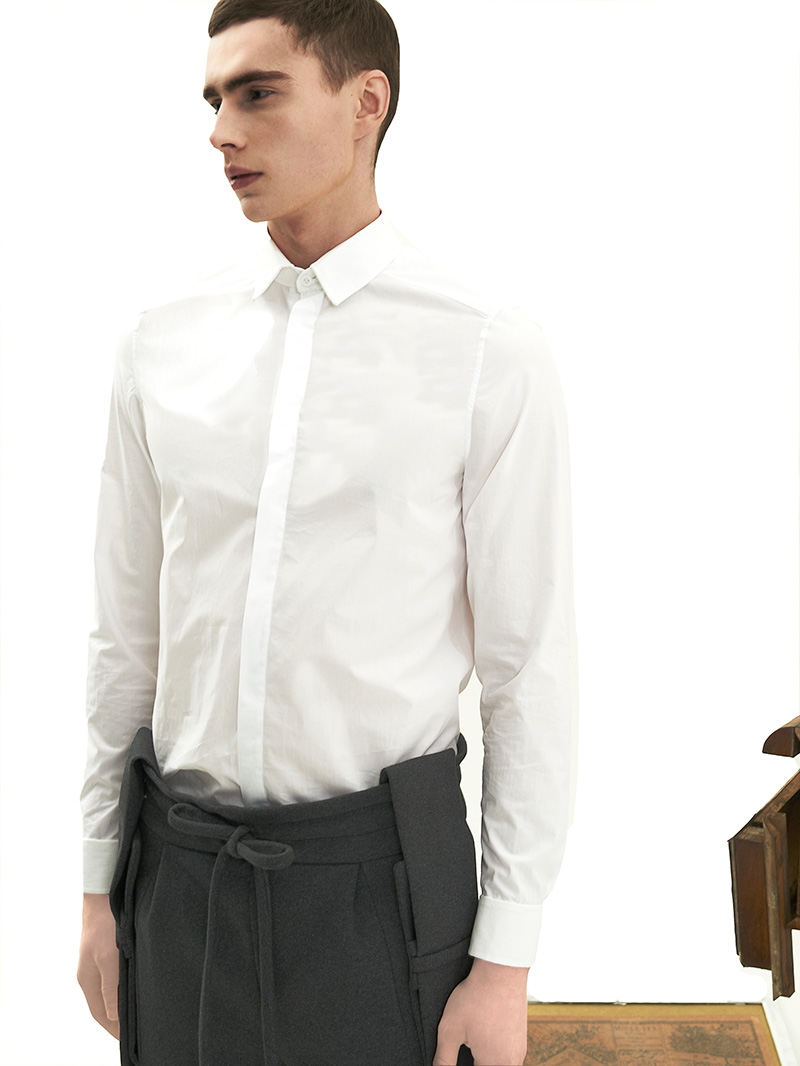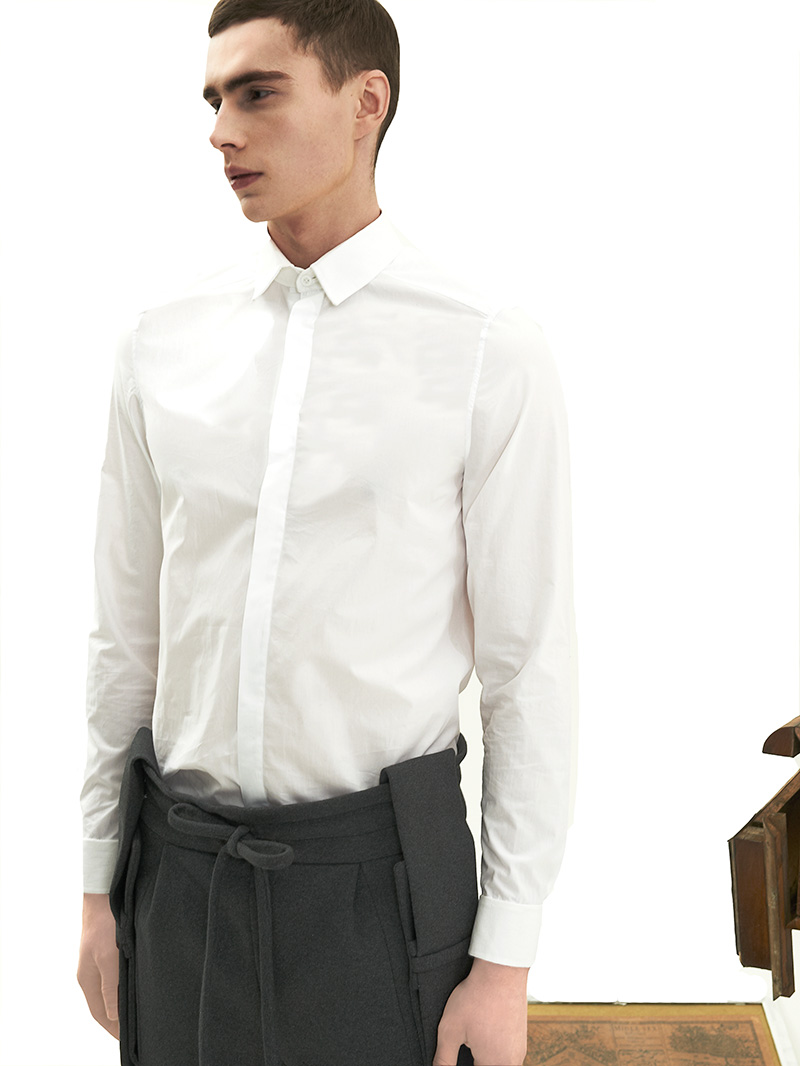 Fall/Winter 2016 bring Ochre, Auburn and mud-colours to the Mai Gidah pallet exploring the underlying tones of the spectrum of colours found in Flemish Primitive paintings by Van Eyck, Petrus Christus, Van der Weyden and their contemporaries.
Expanding the notion of Keepsakes & keeping safe by adding ever more pockets and layers to coats and trousers. The same idea is applied to jumpers & shirts.
Inspired by the wearing of protective amulets by the Dagombe tribe in Ghana and the keeping of memorabilia as a way of protection has inspired Mai Gidah to investigate the use of pocketing. The traditional dance performed by the Dagombe is reflected in the panels of coats.
The silhouettes have softness but a boldness too mirroring and translating the 15th century dress codes. Replacing the ermine and silk velvet of the time with wool and technical fabrics. The length of the coats is the exact same as the length of the coats worn in the Arnolfini portrait. The Burgundy red is a clear reference to the turban worn by Van Eyck himself in the self-portrait.
A jacket & jumper with the harness of a 20th Century dungaree finds origin in the clothes donned by many workmen. The workwear counters the elitist nature of the subjects of the Flemish primitive-paintings.
Through out all the garments remains the African heritage of the designer. Intricately interweaving both European and African influences until they can no longer be told apart. As an outsider looking in it would seem Mai Gidah is fine tuning and evolving the strengths from previous collections making for an outspoken and mature AW16.
Through out all the garments remains the African heritage of the designer.
Knitwear is introduced and for the first the time the collection features two knitted pieces. The merino-wool jumpers depict a double-faced woman. She could be a 15th century noblewoman painted by Van Eyck or an African Princess depicted in a n Ashanti bronze statue.
Little slit-pockets, belts and oddly placed double-pockets are also a reference to the humor artist's use in their artwork. Such as the "Johannes Van Eyck Fuit Hic" (Van Eyck was here) inscription on the wall of the Arnolfini-portrait it's recognition of the viewer & spectator, for those in the know but also a funny footnote in art-history.