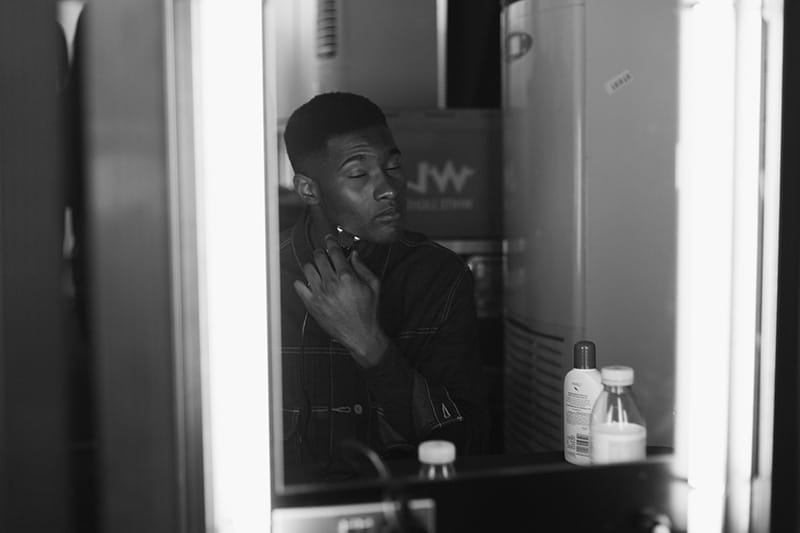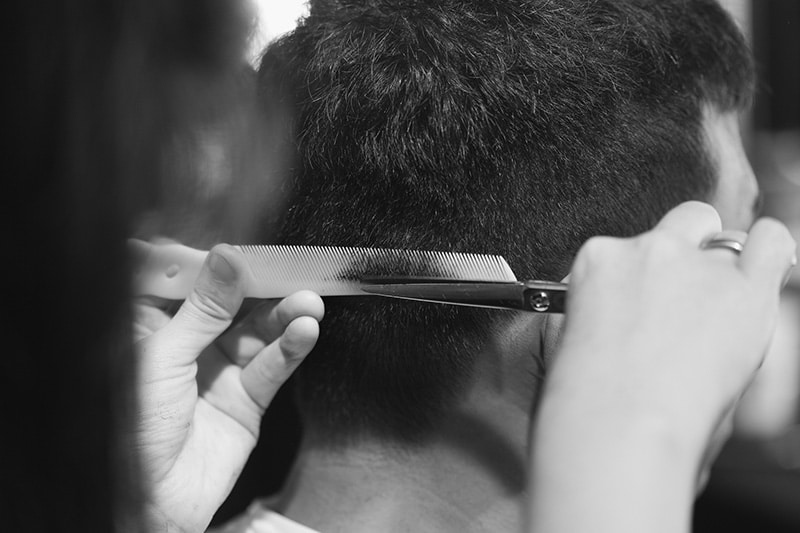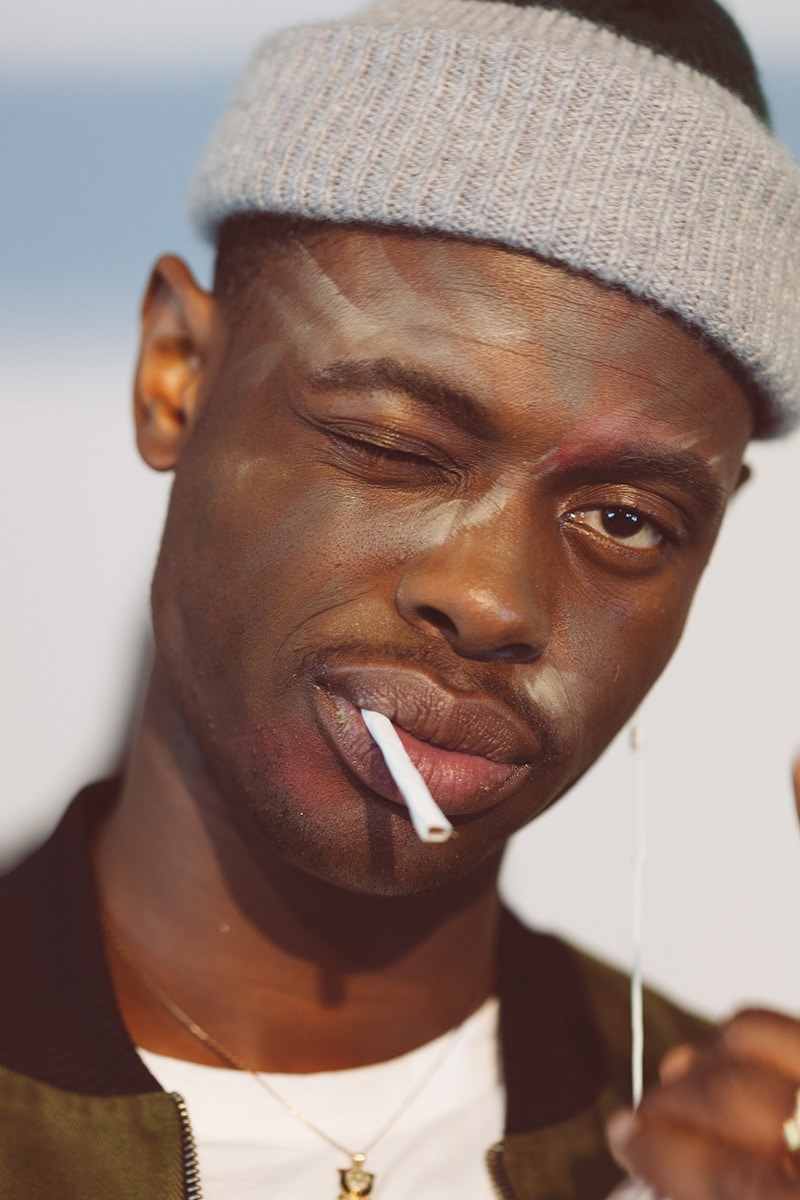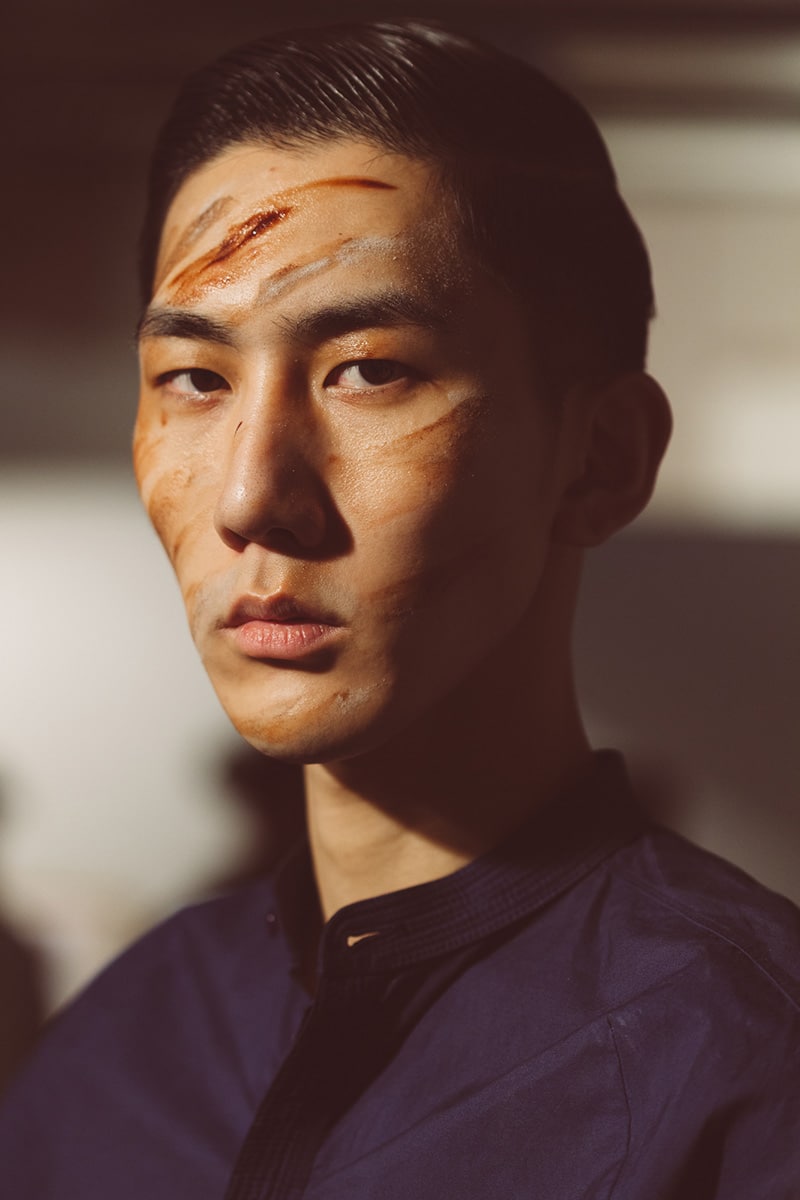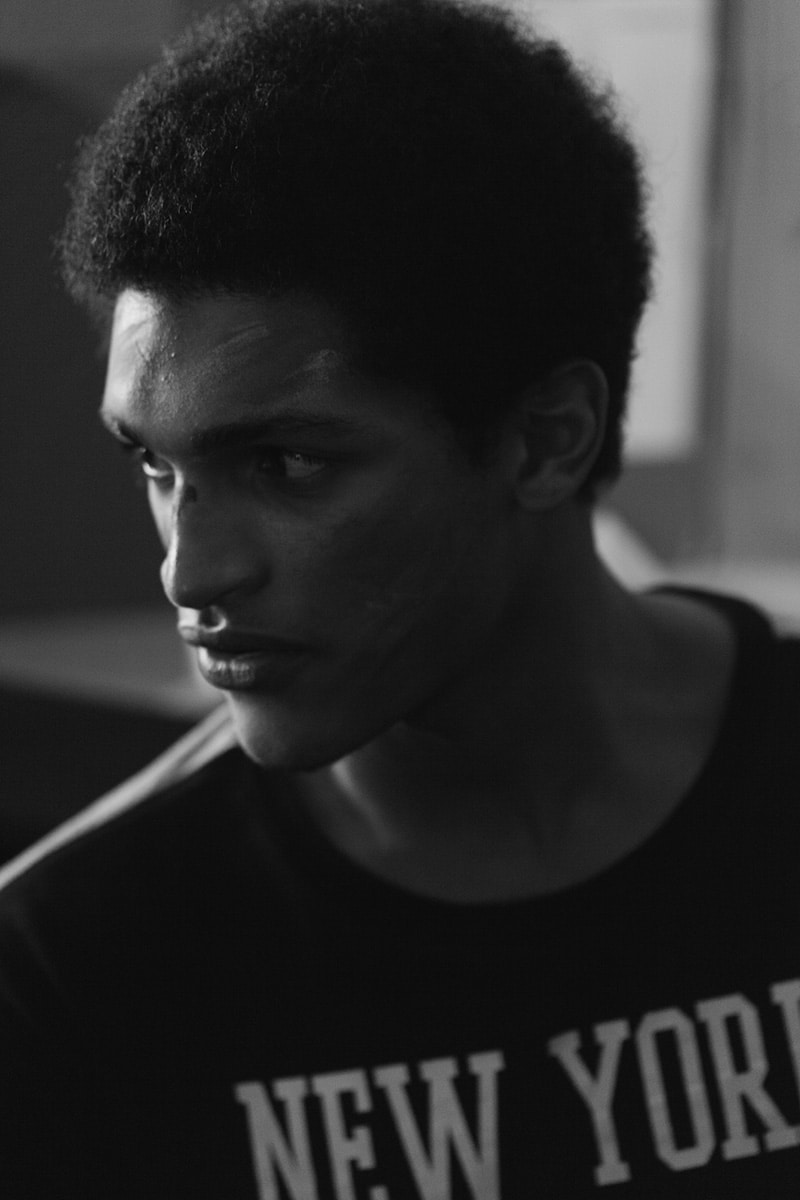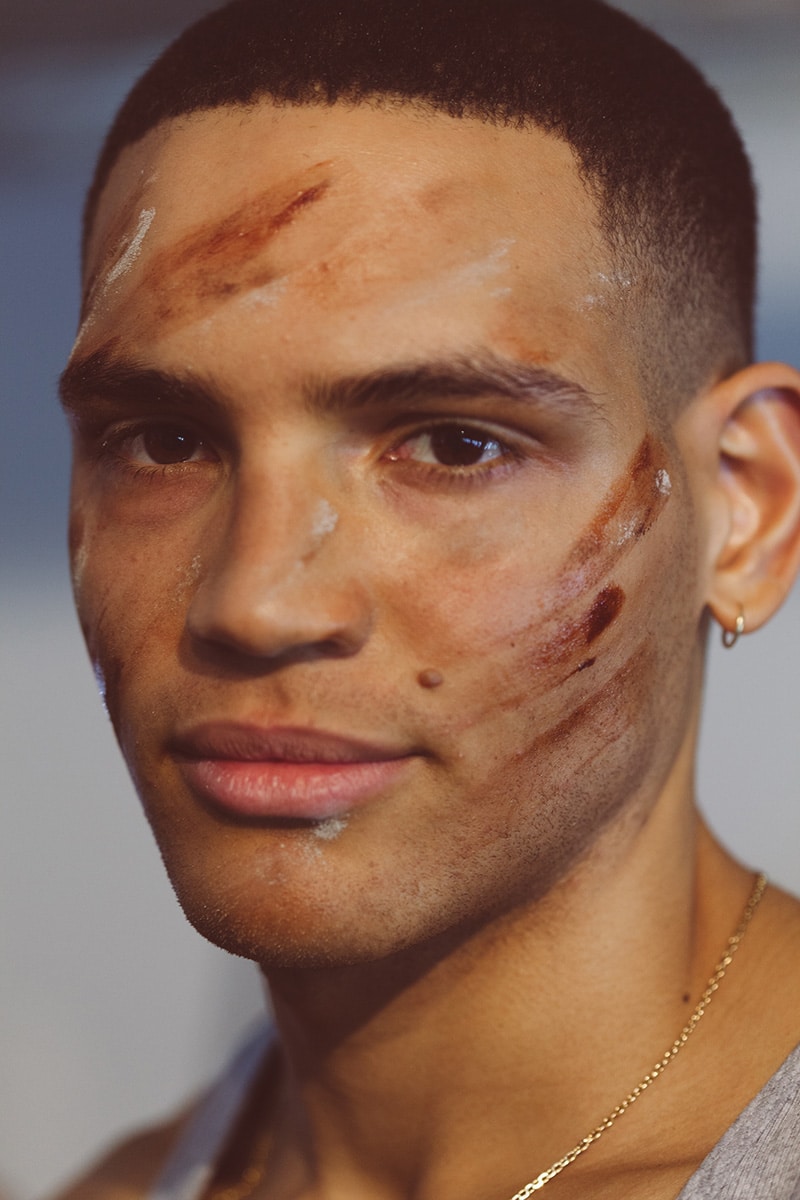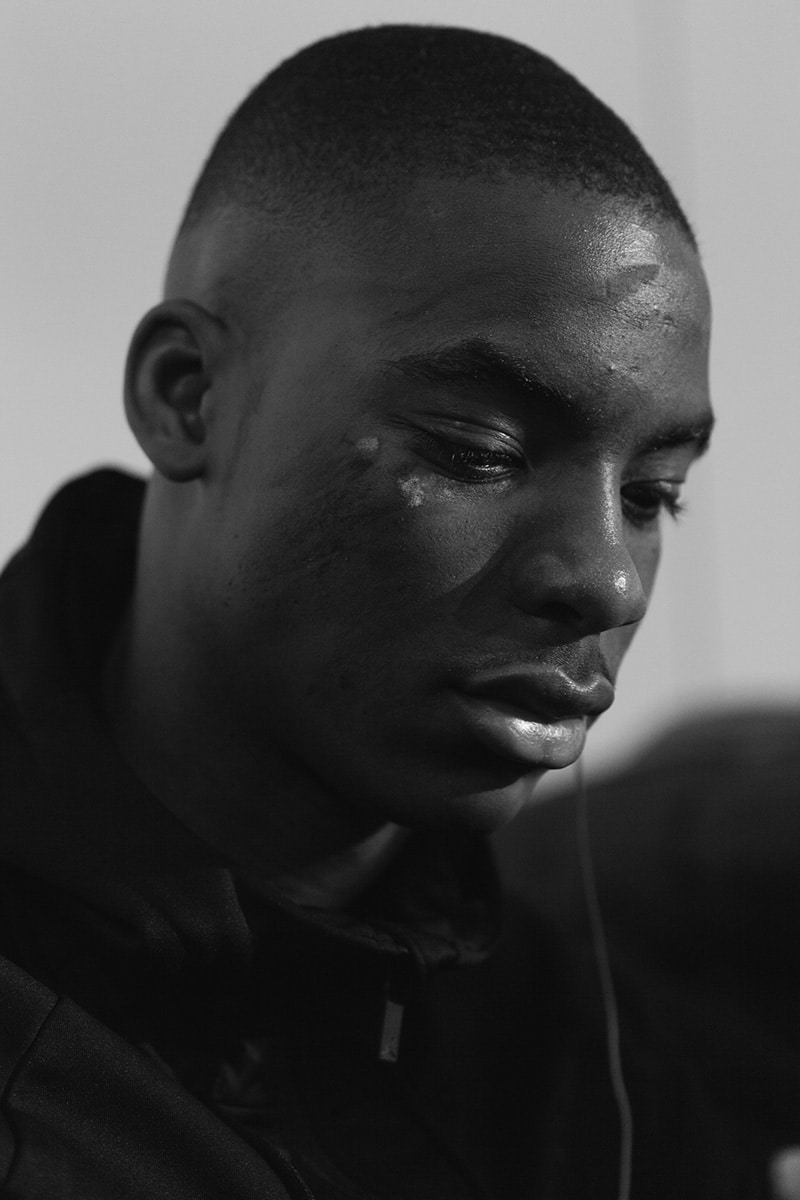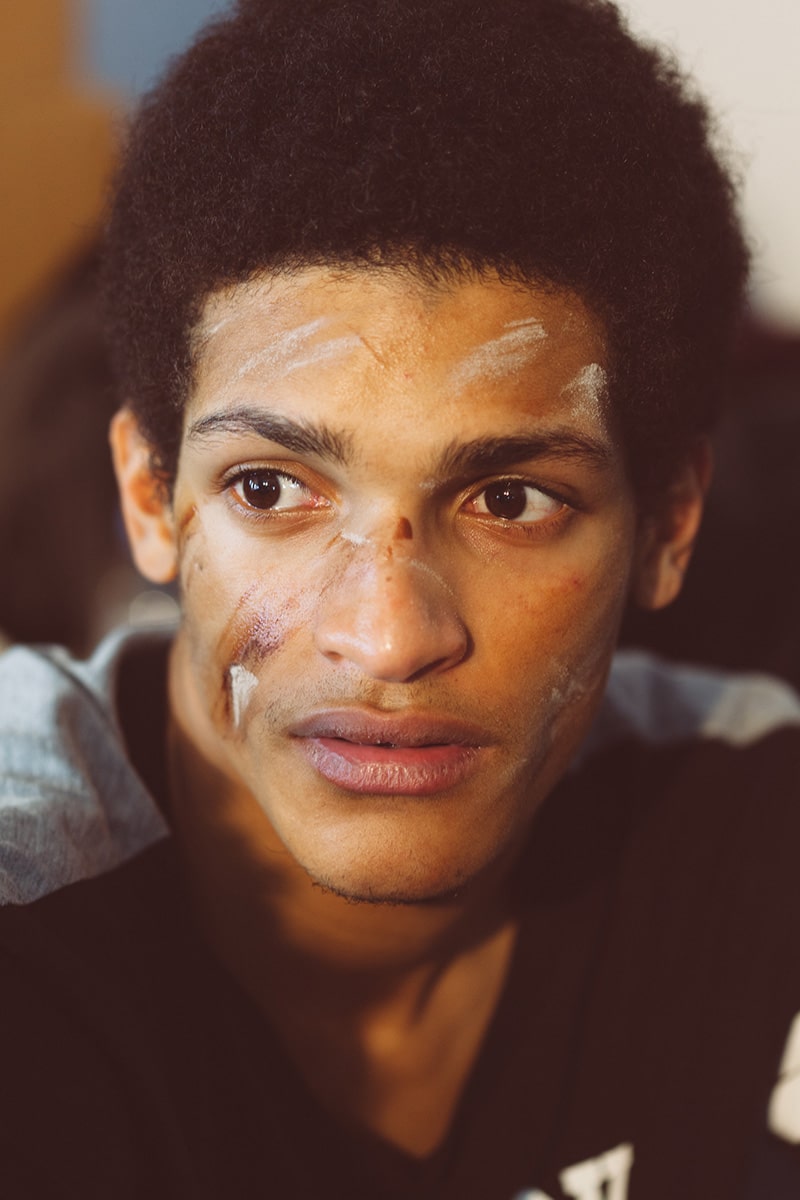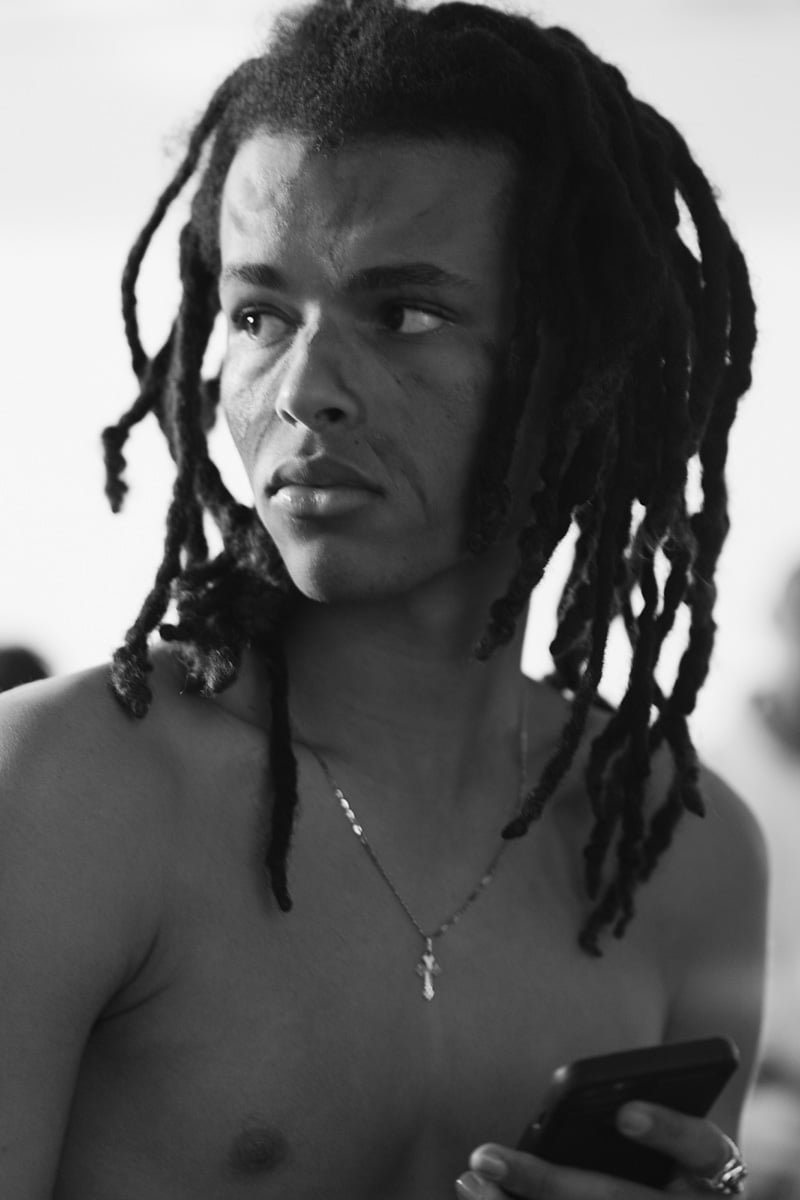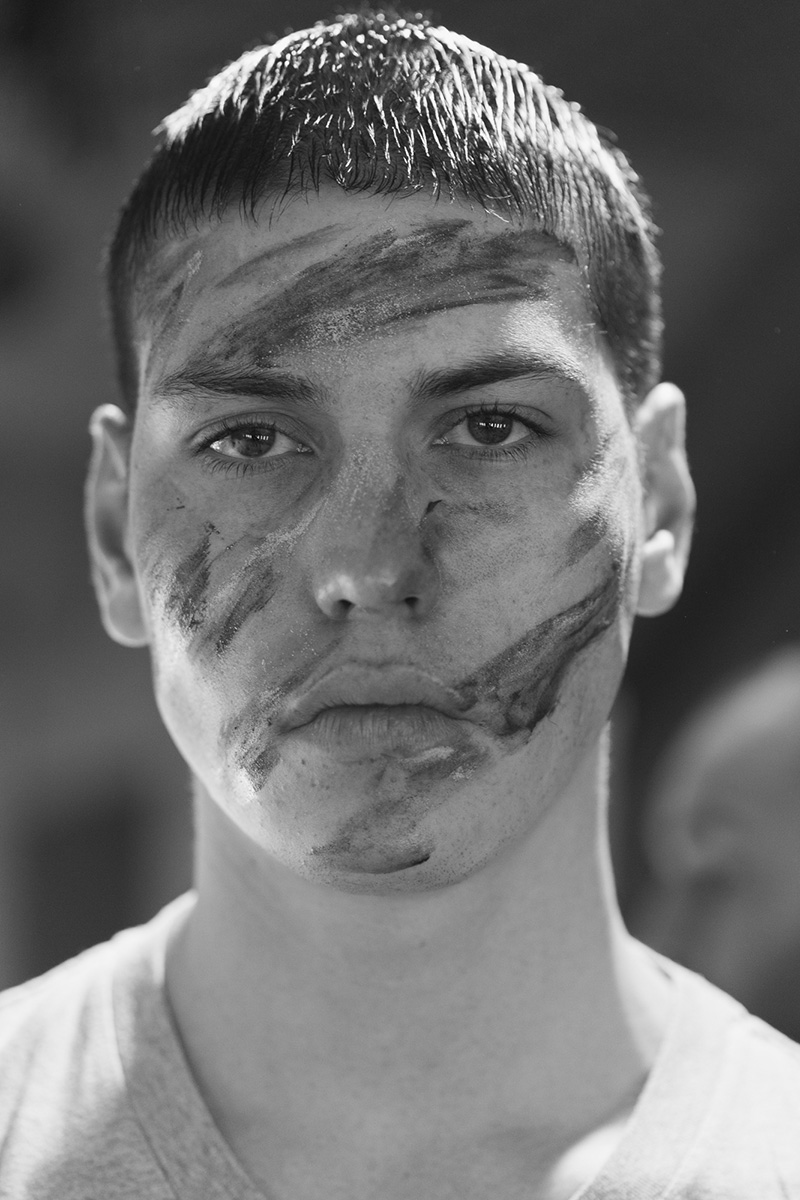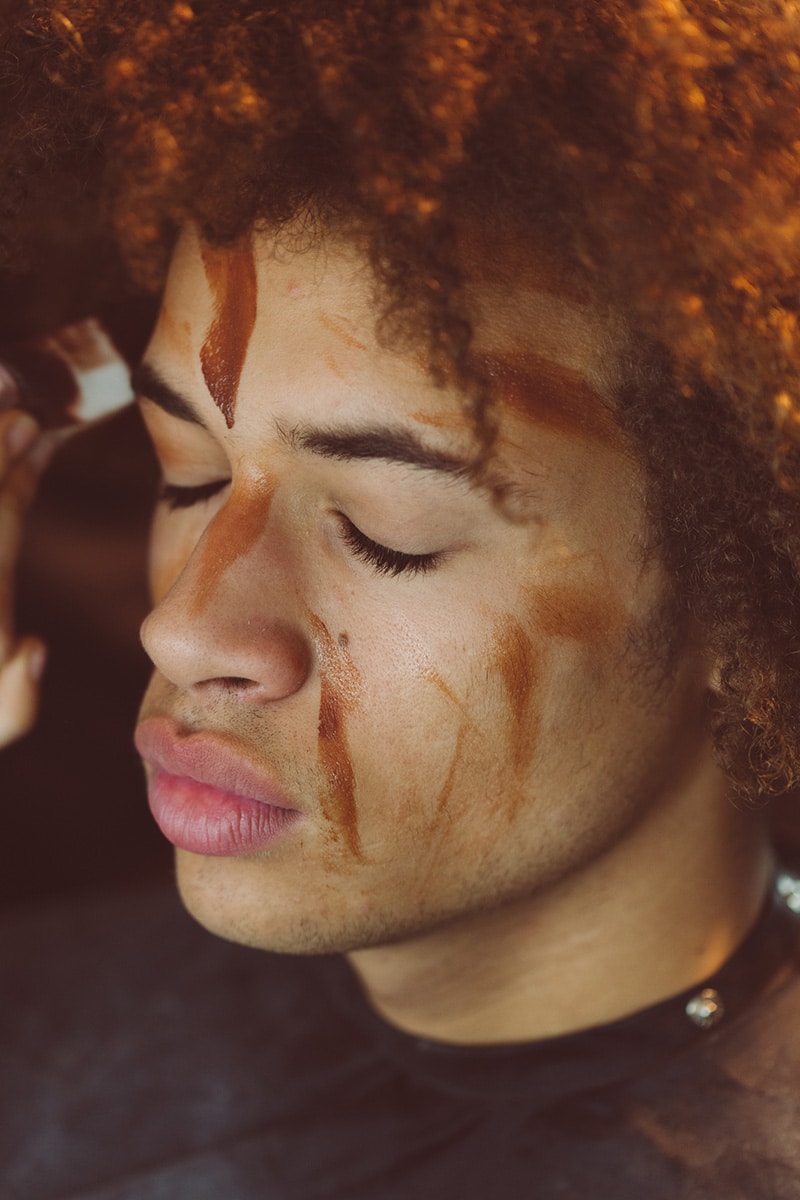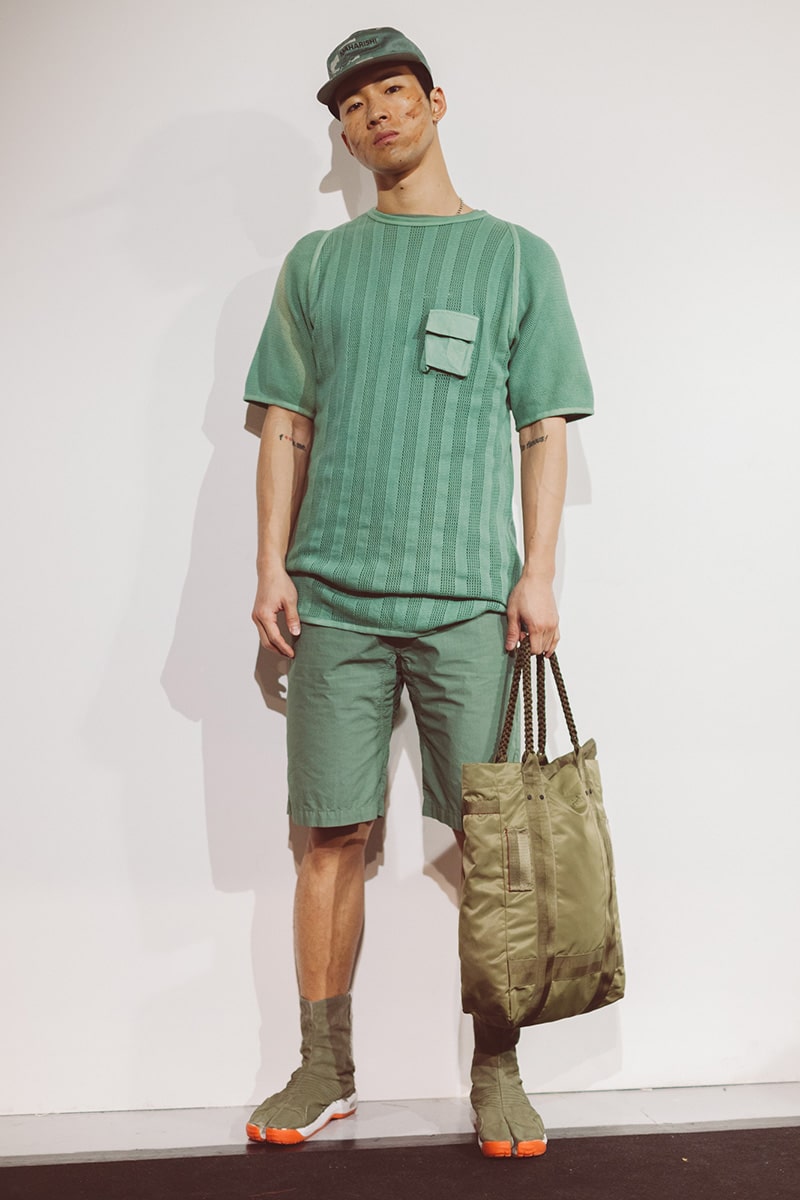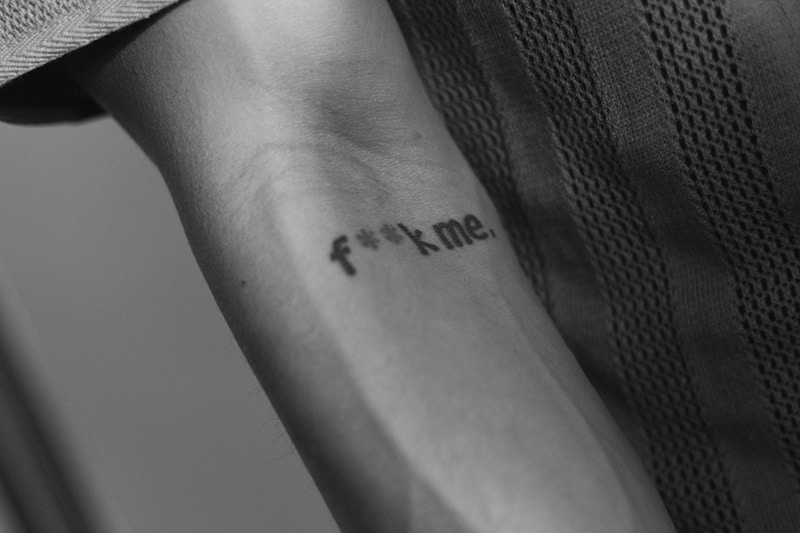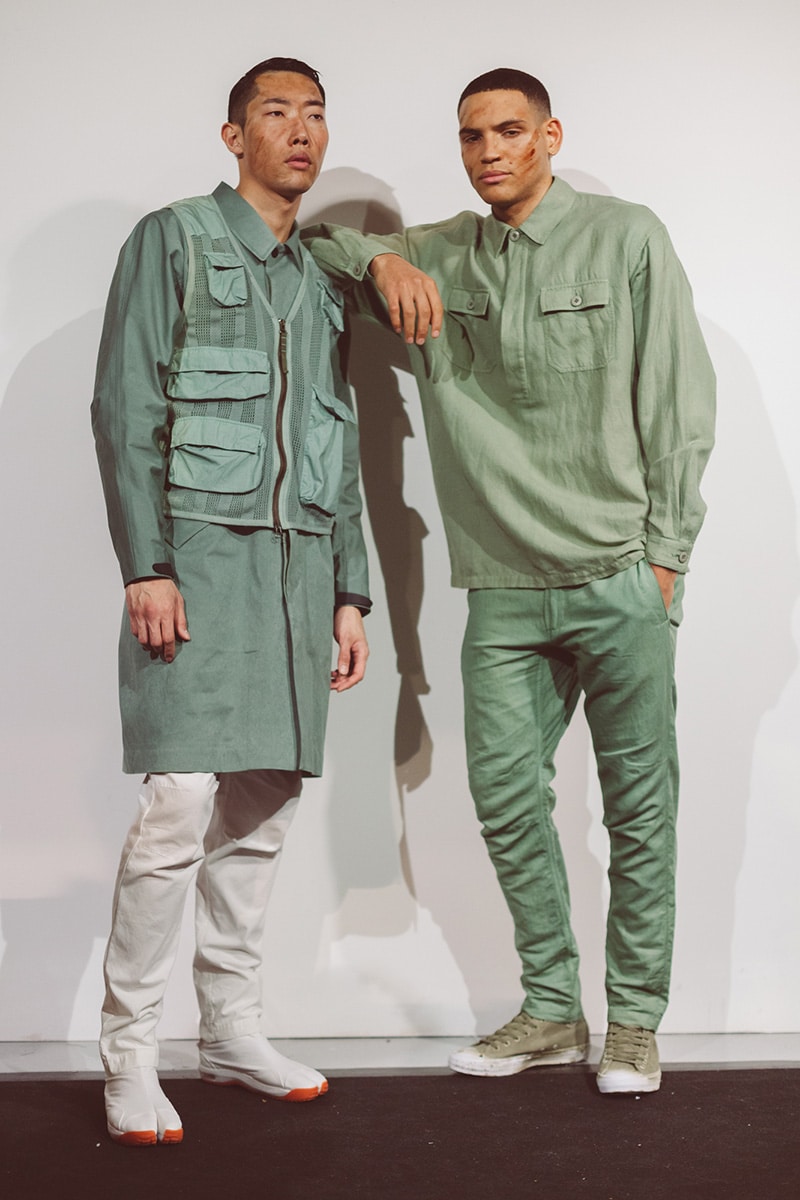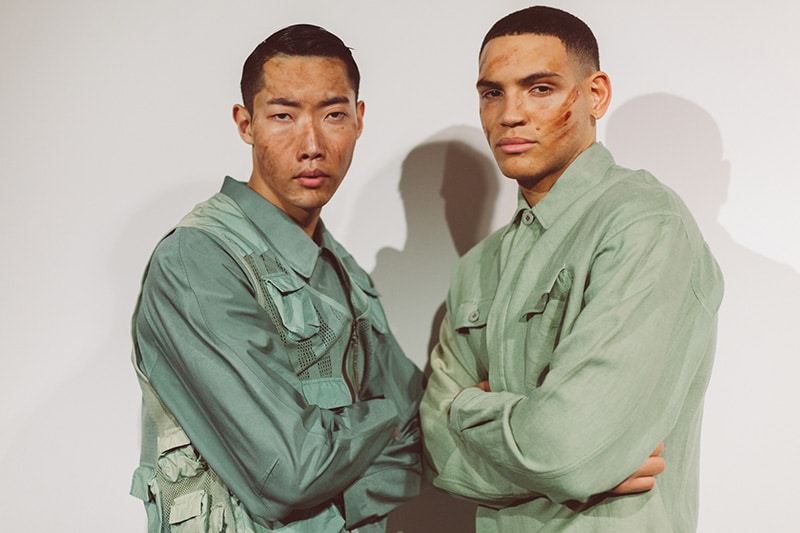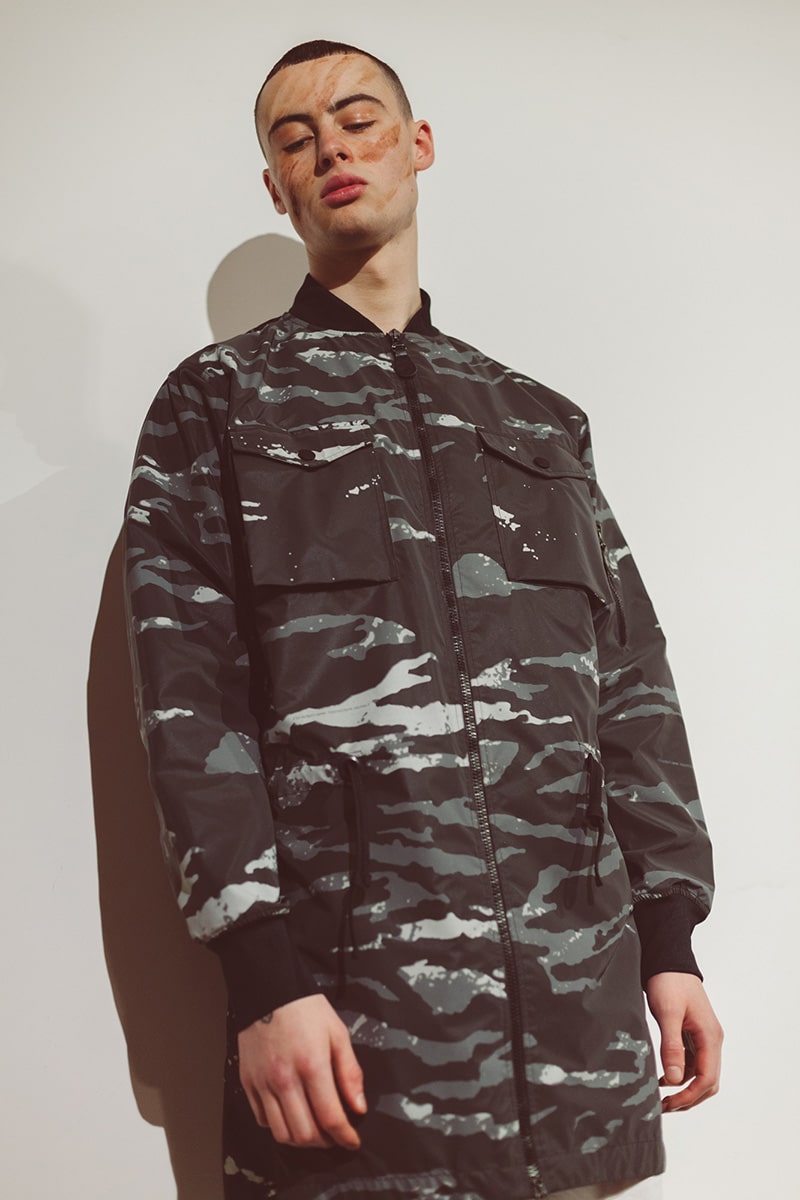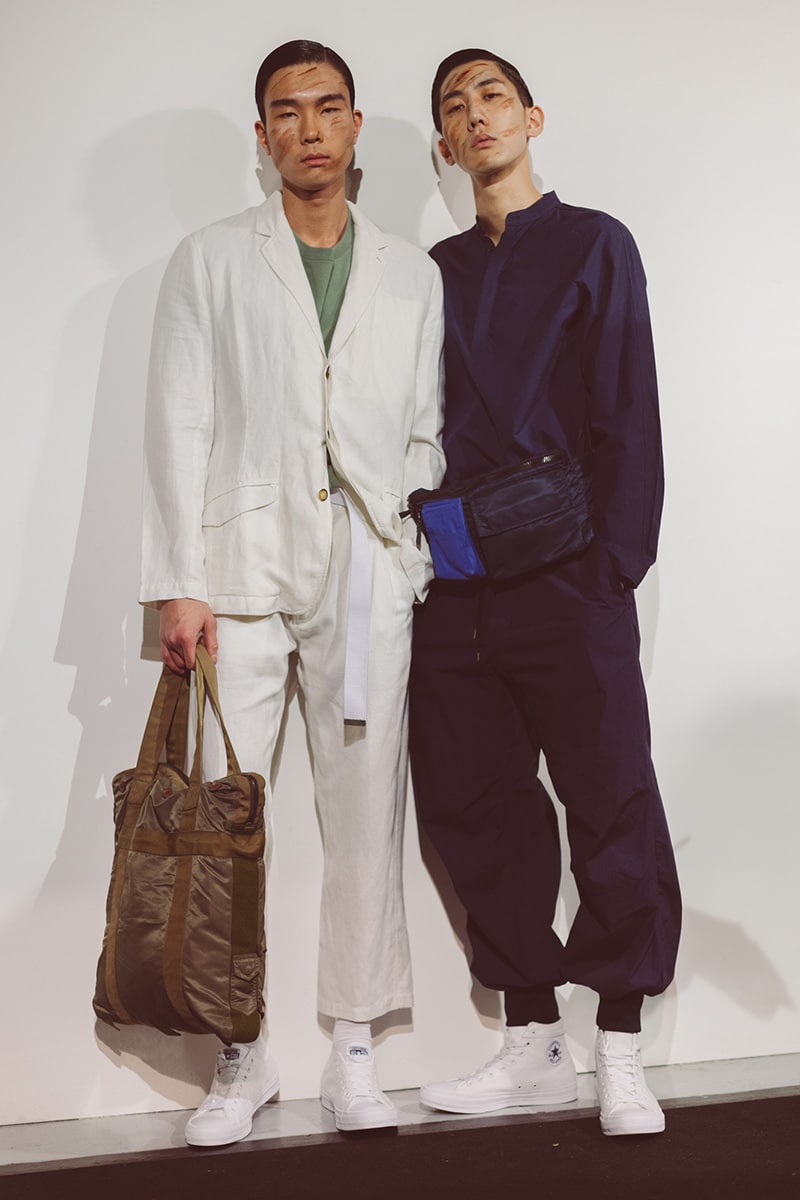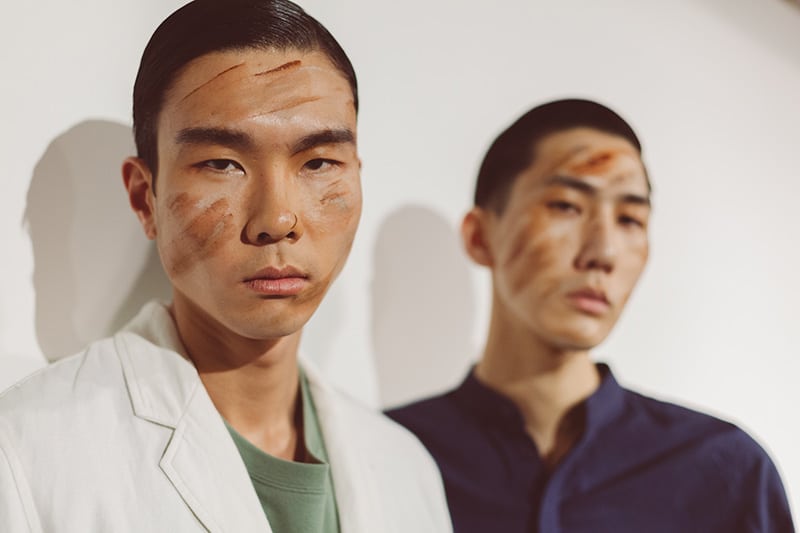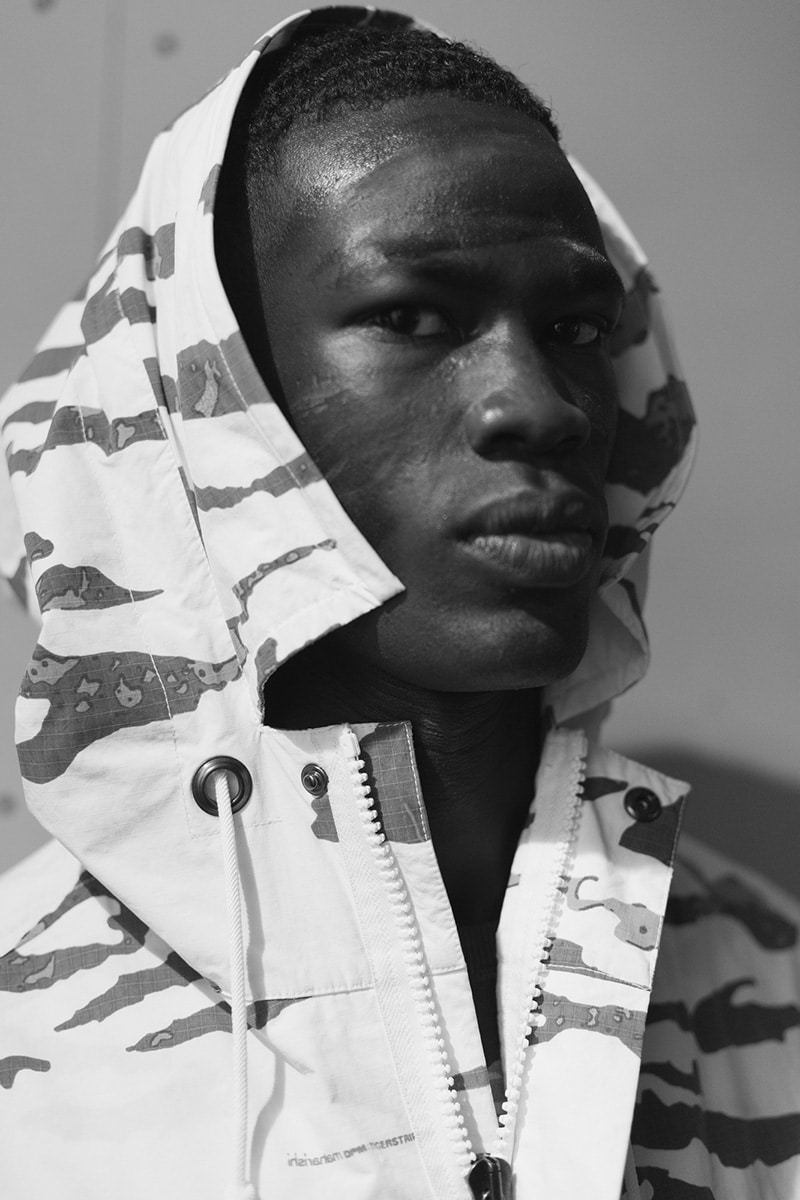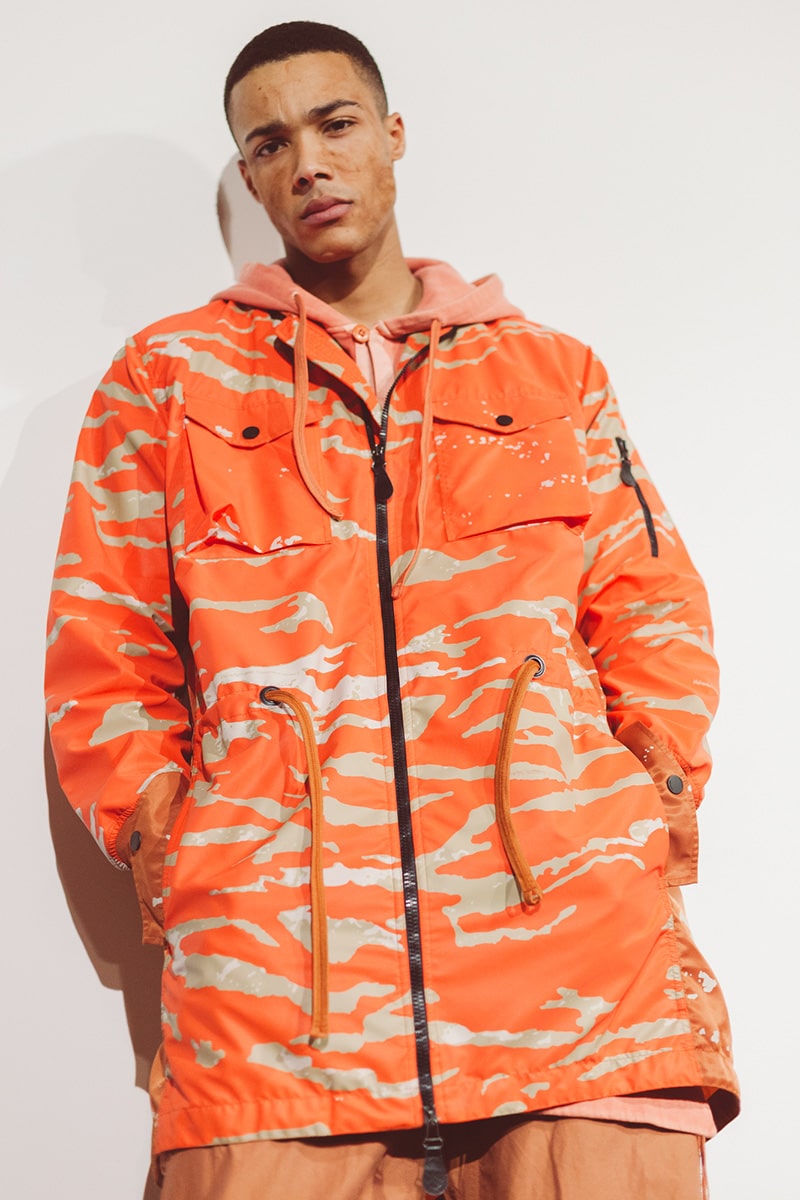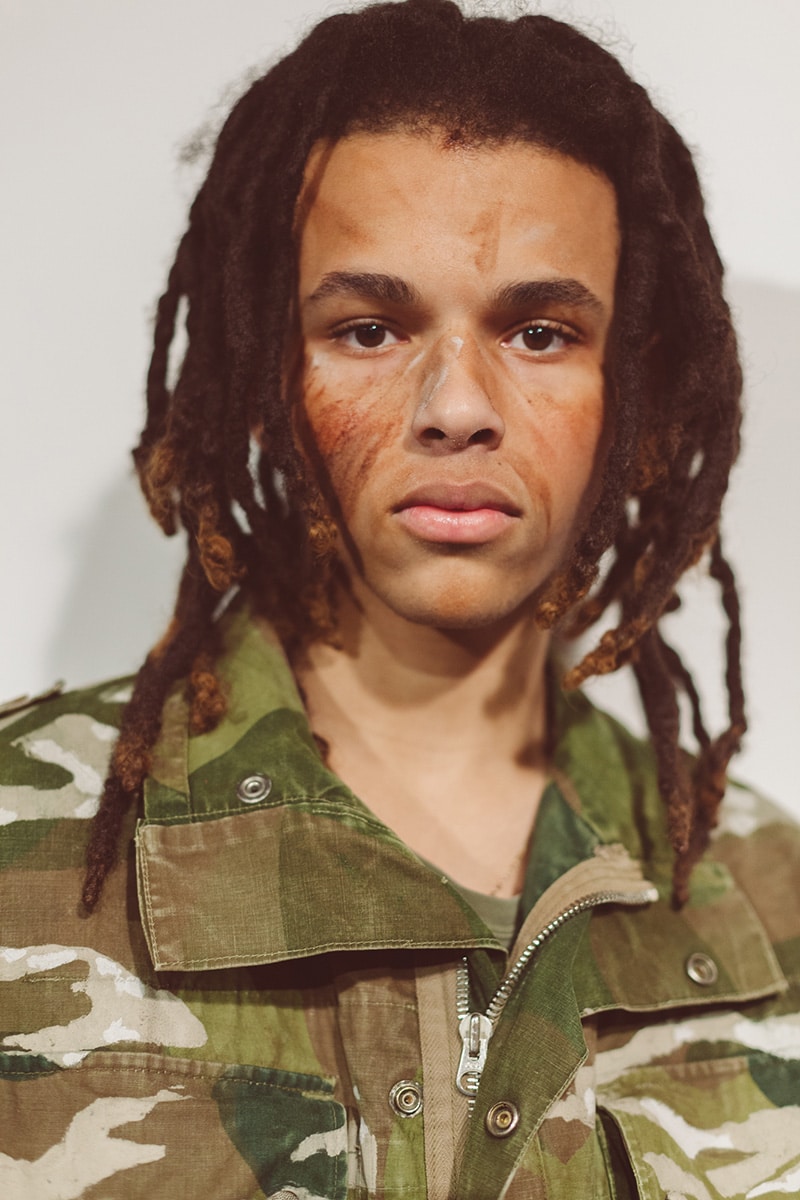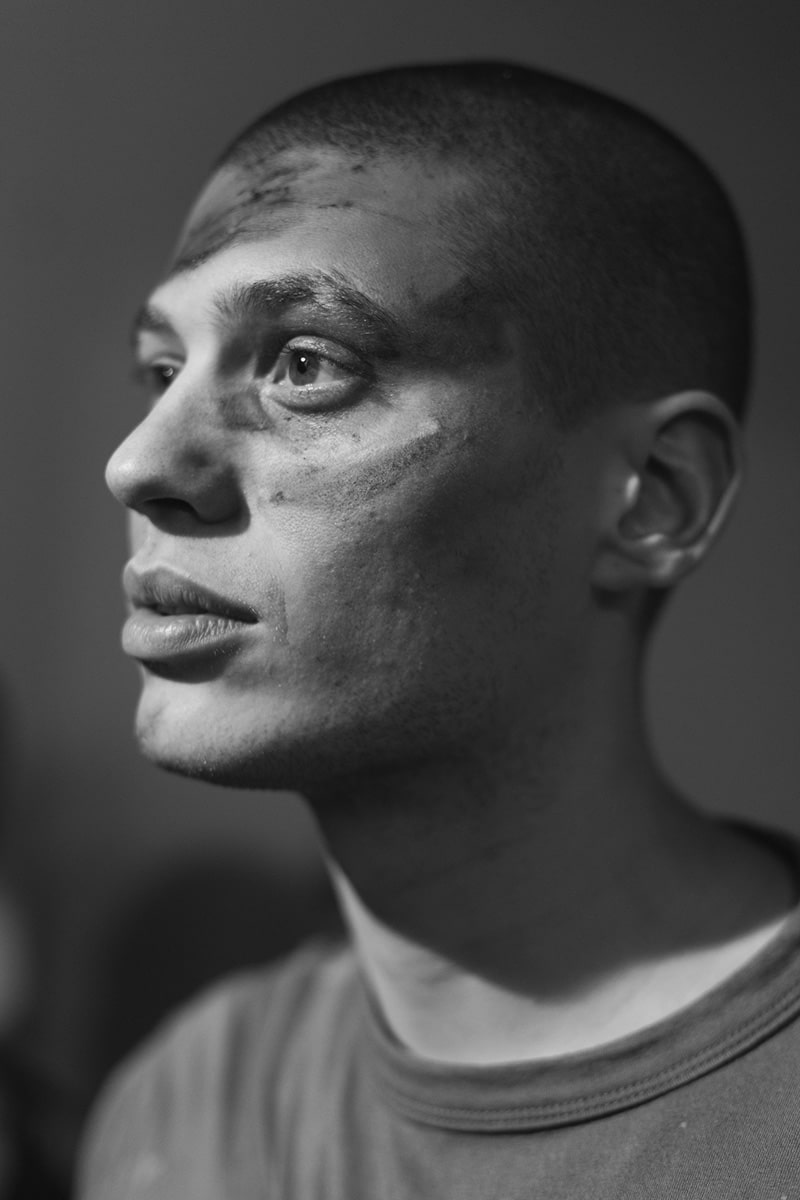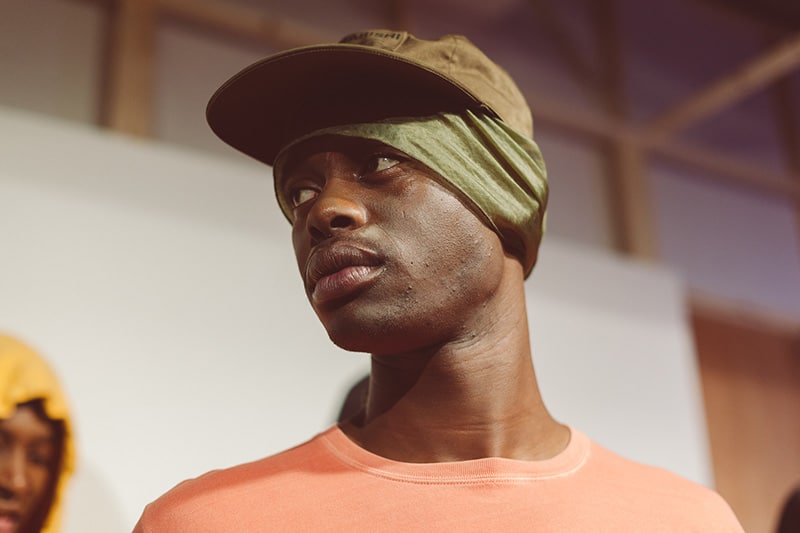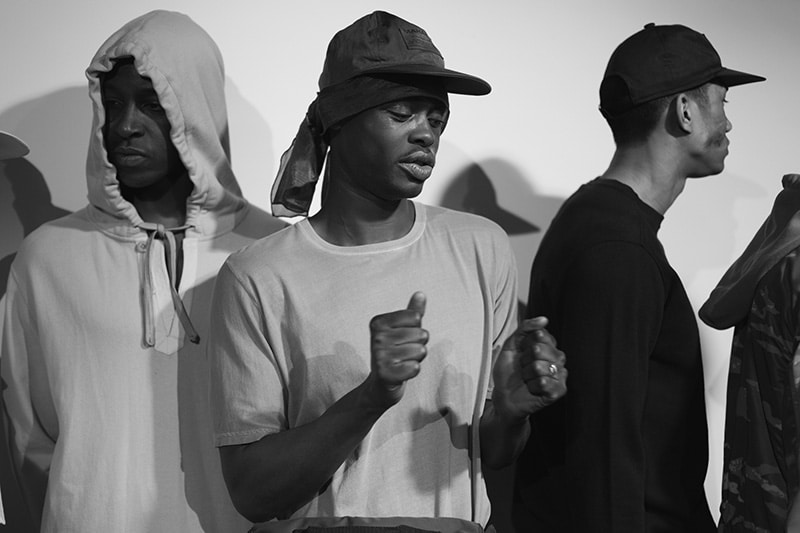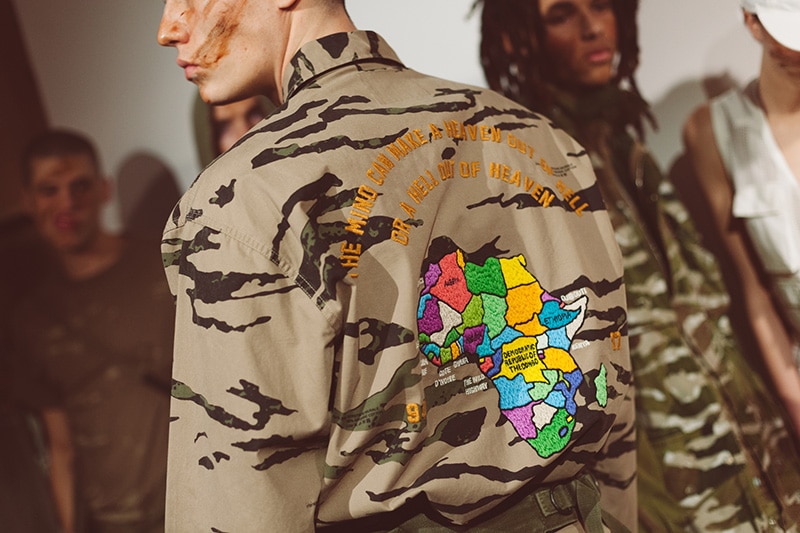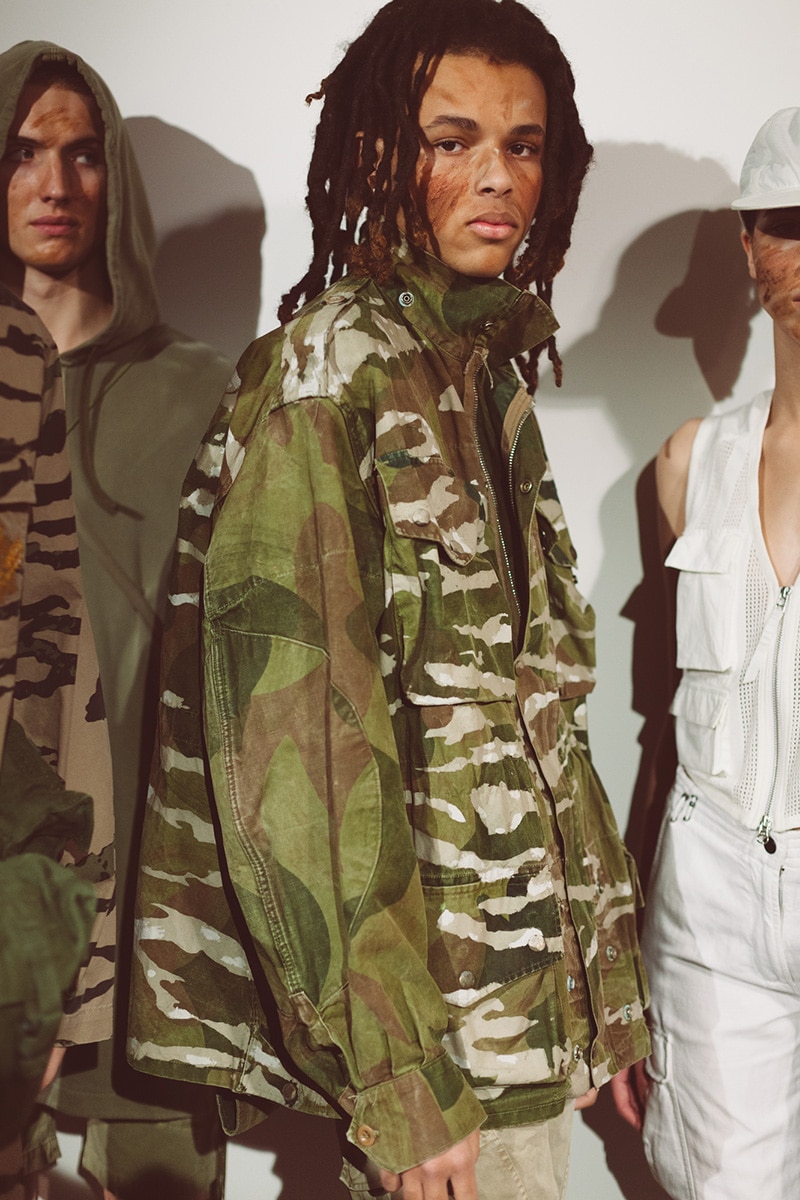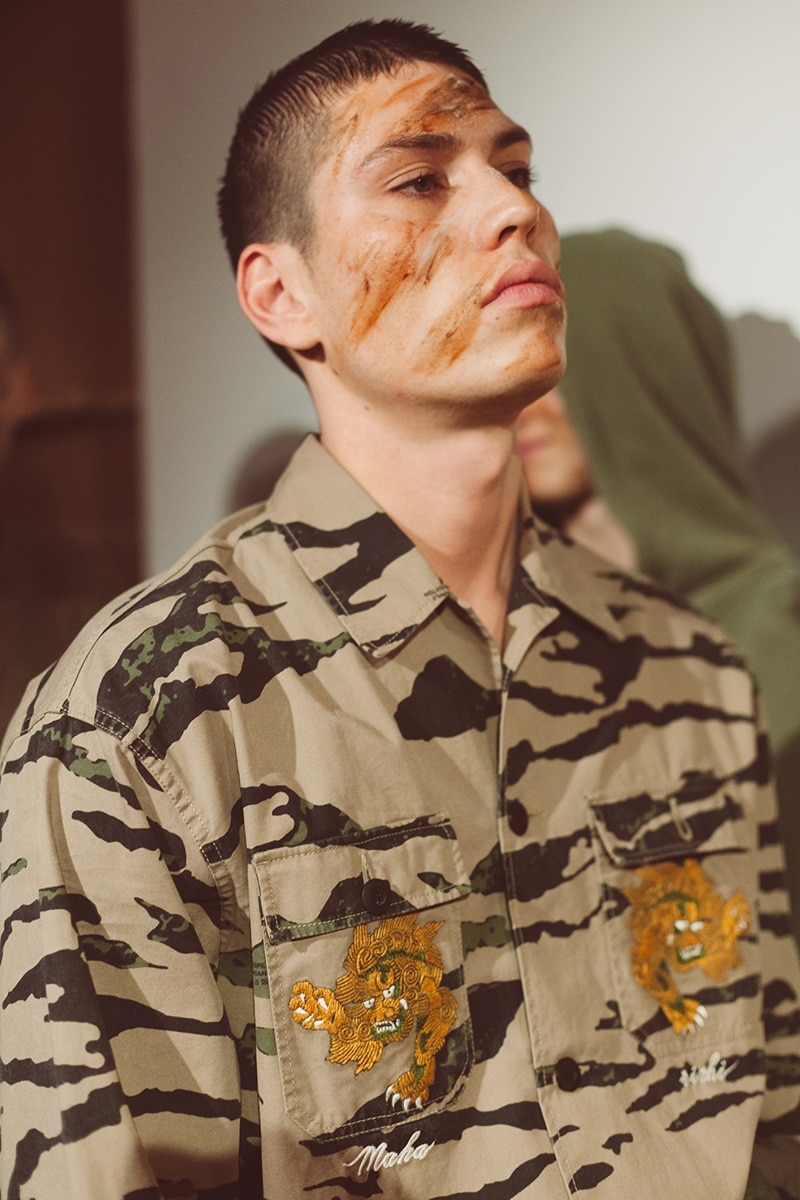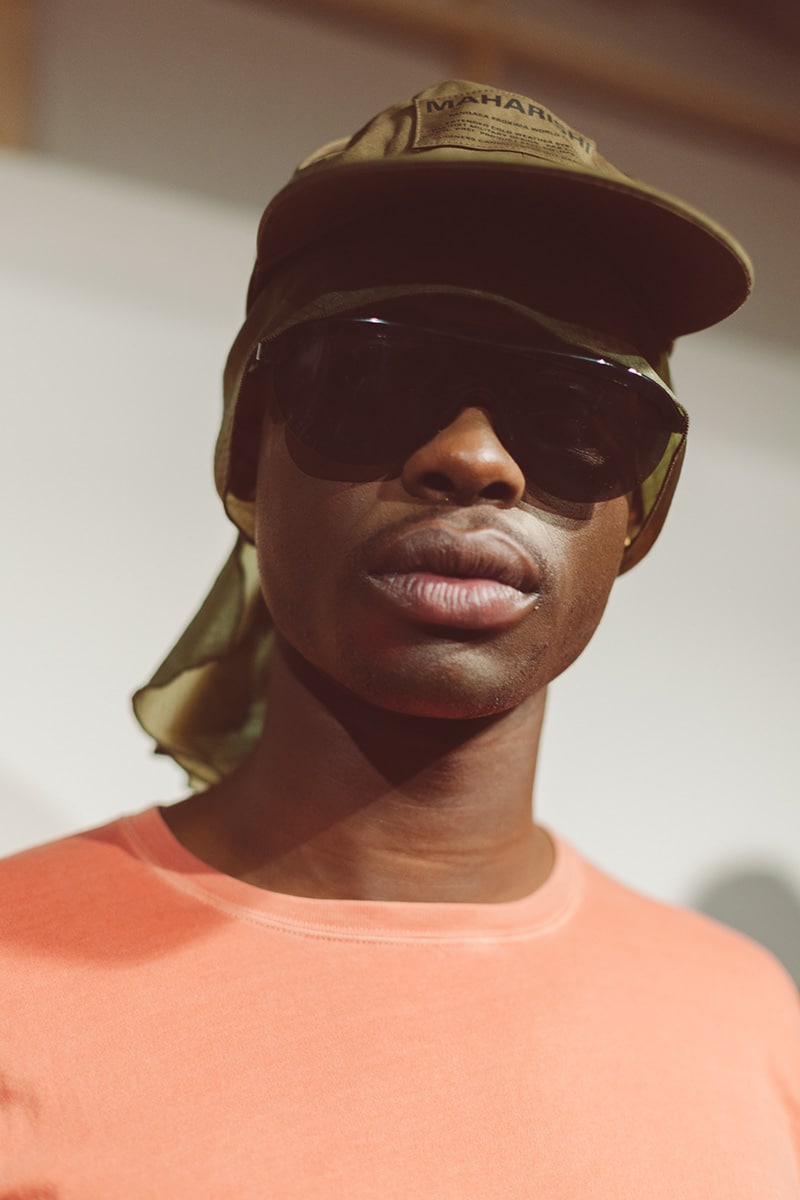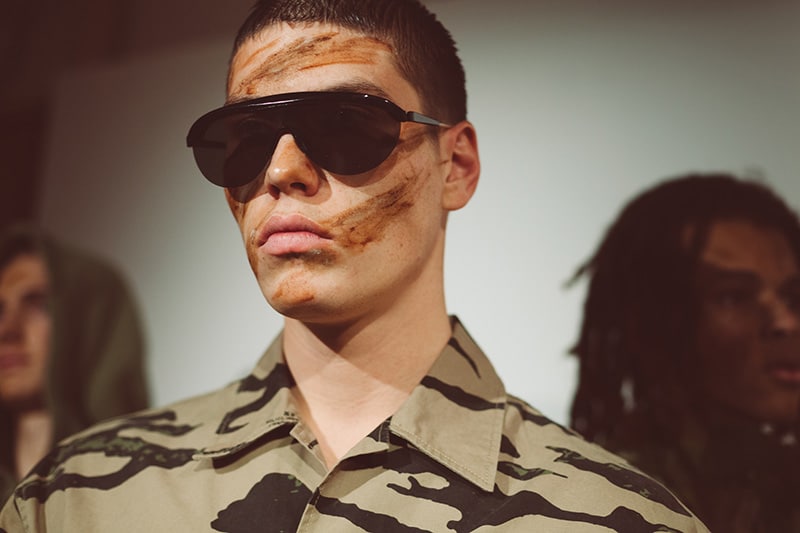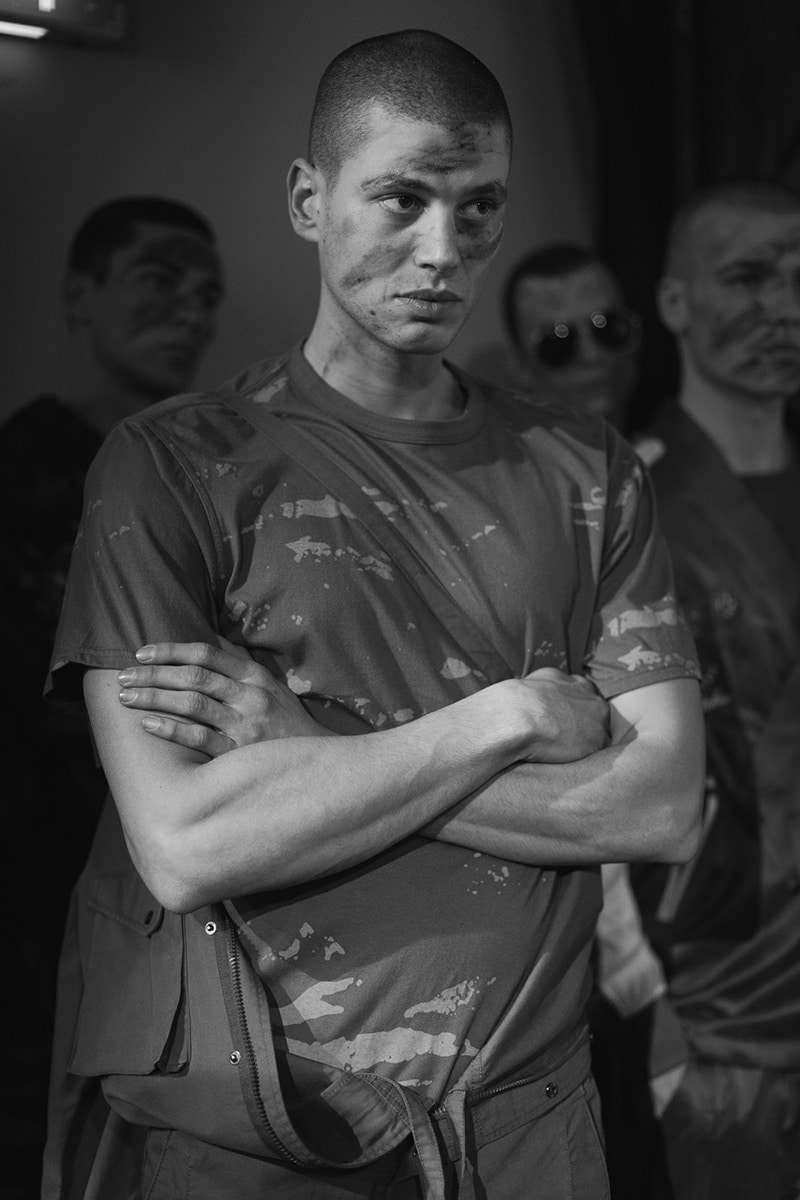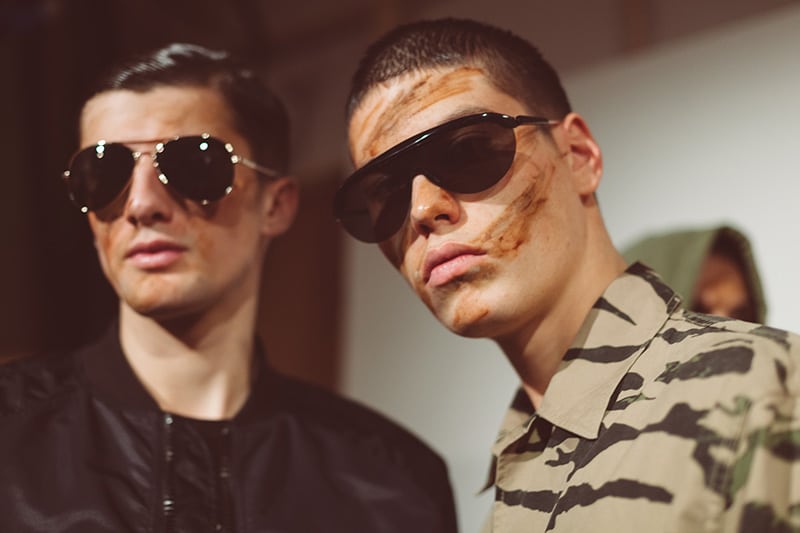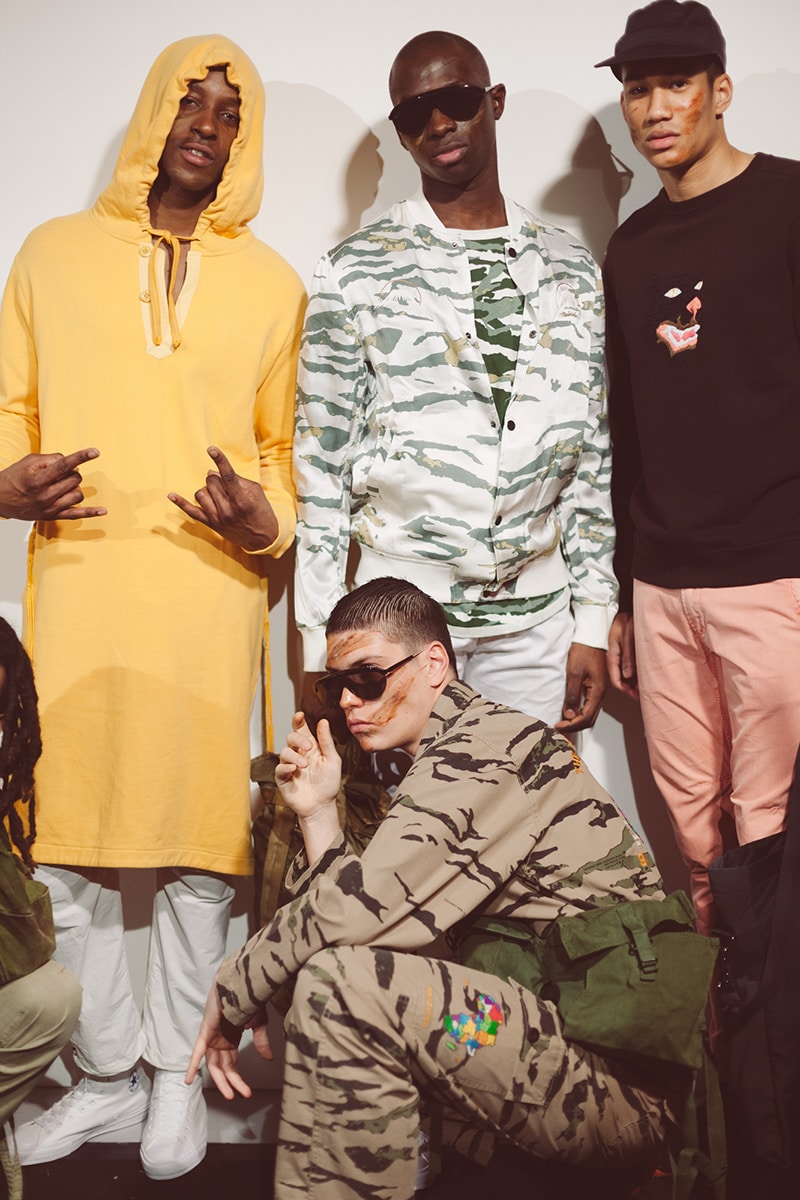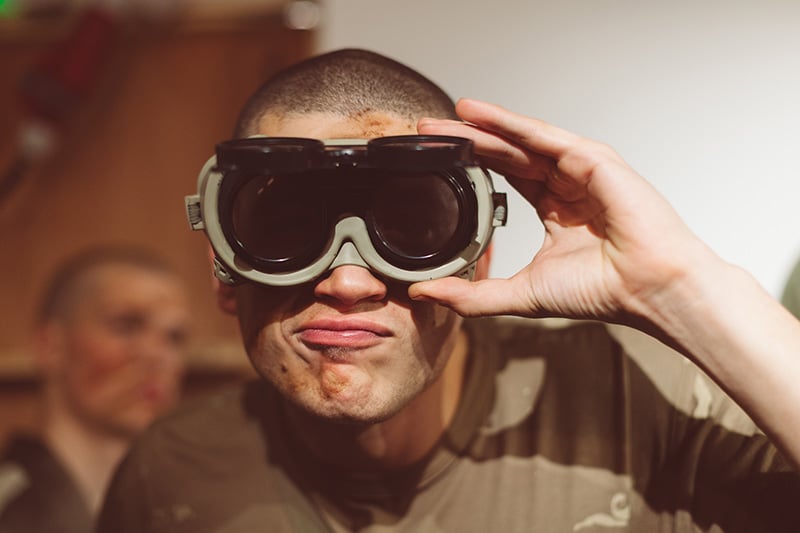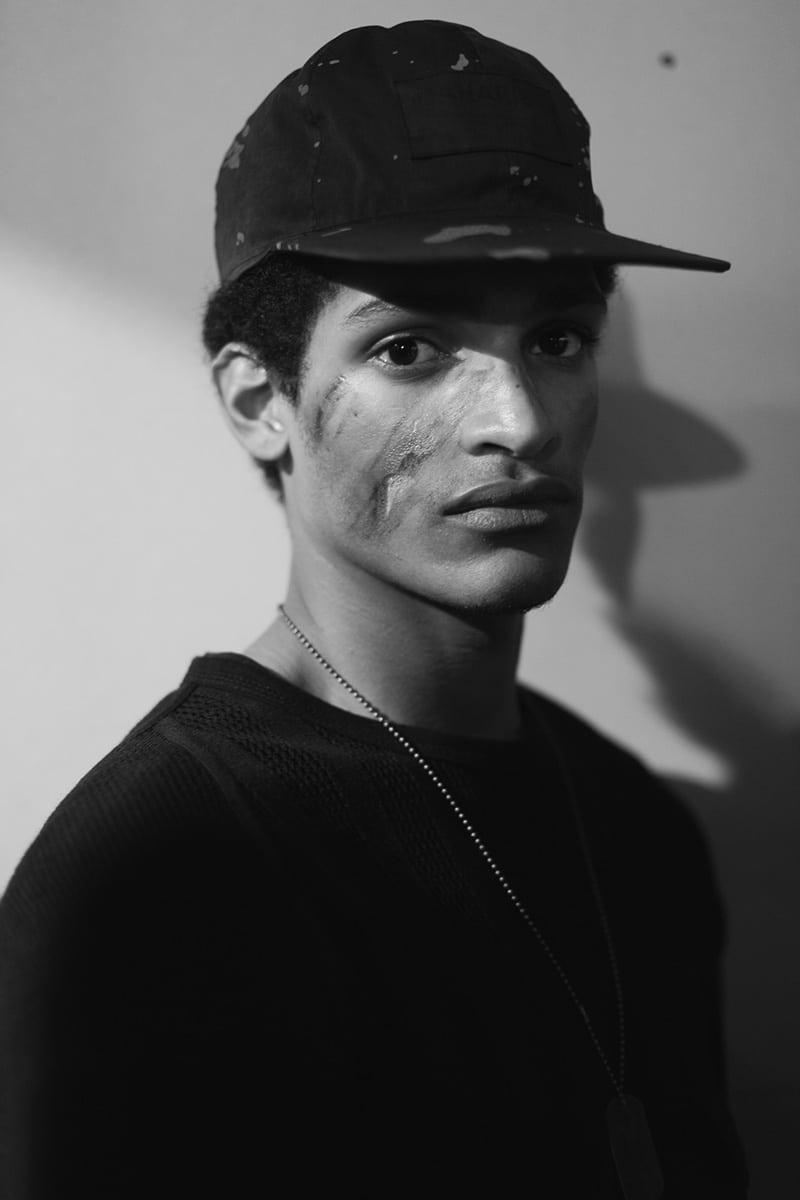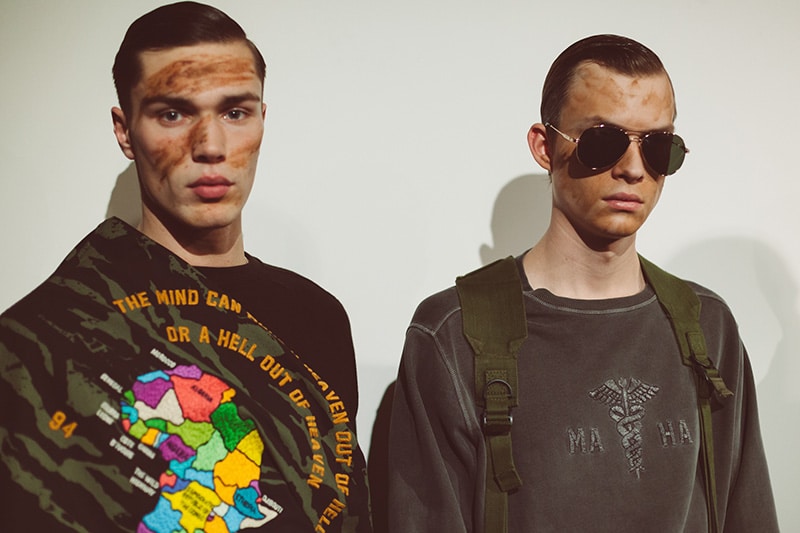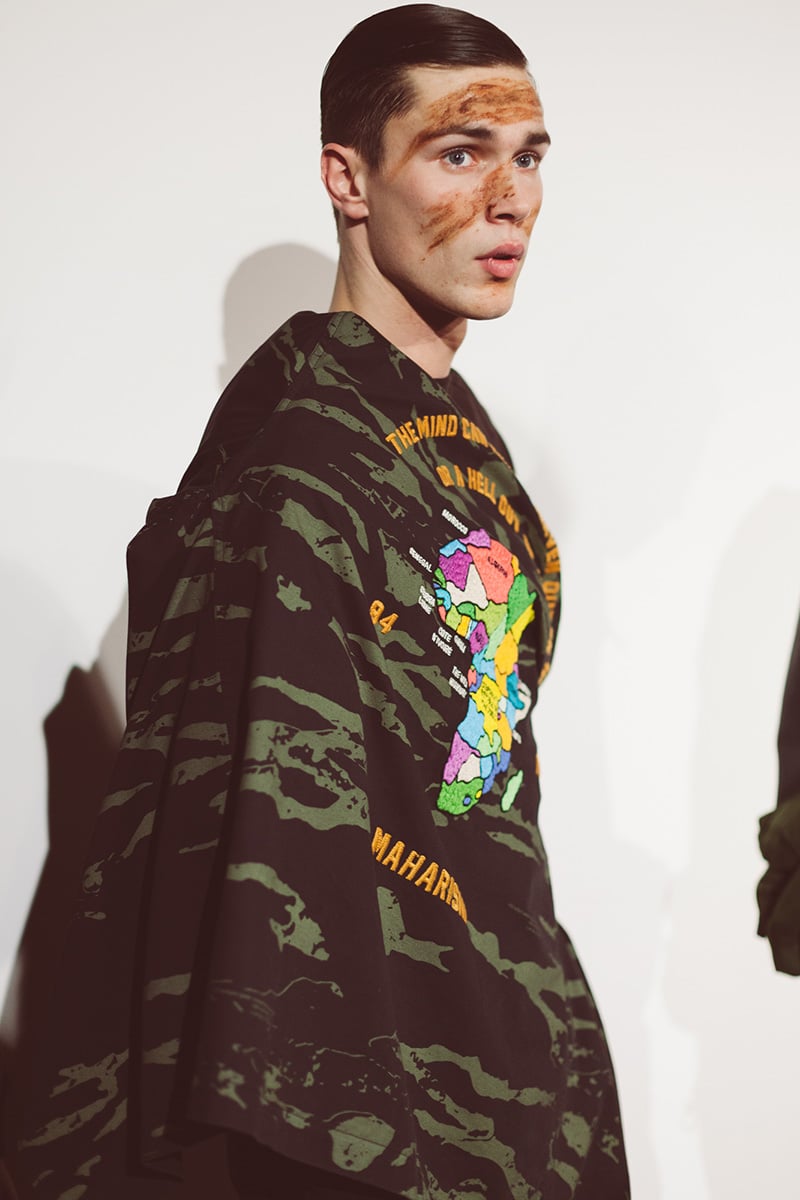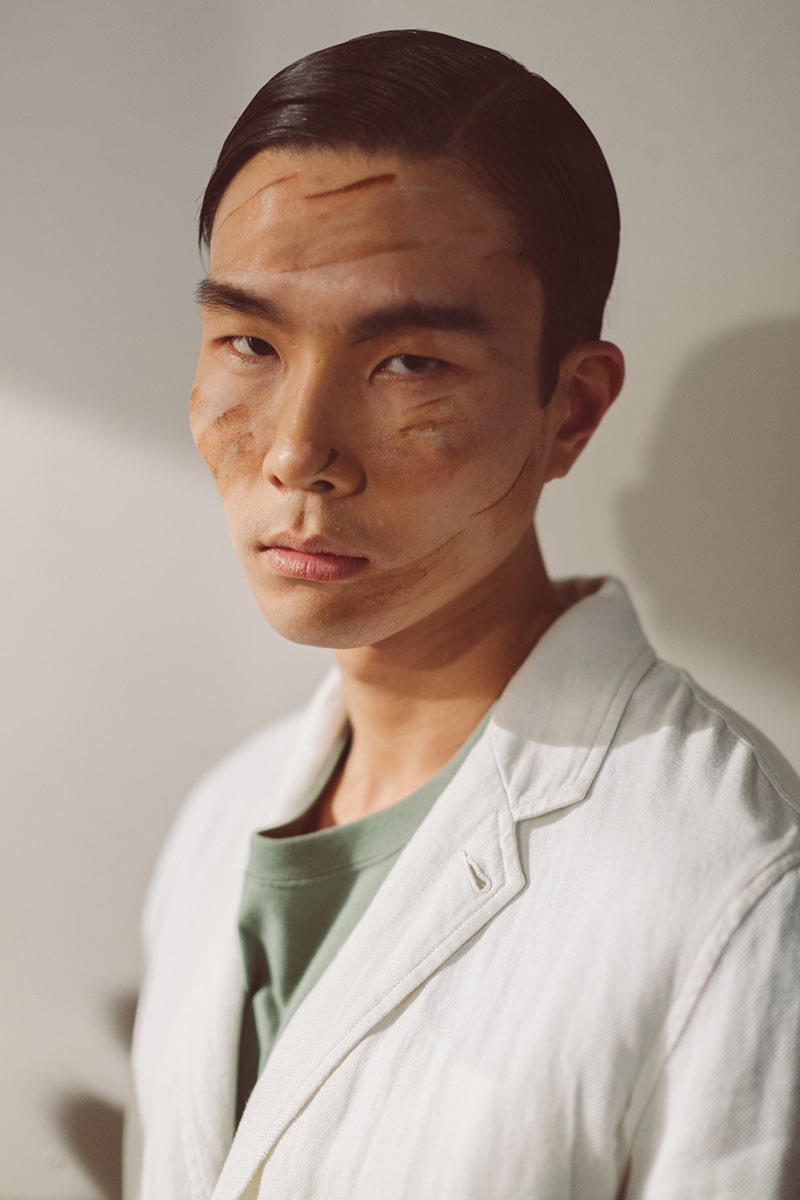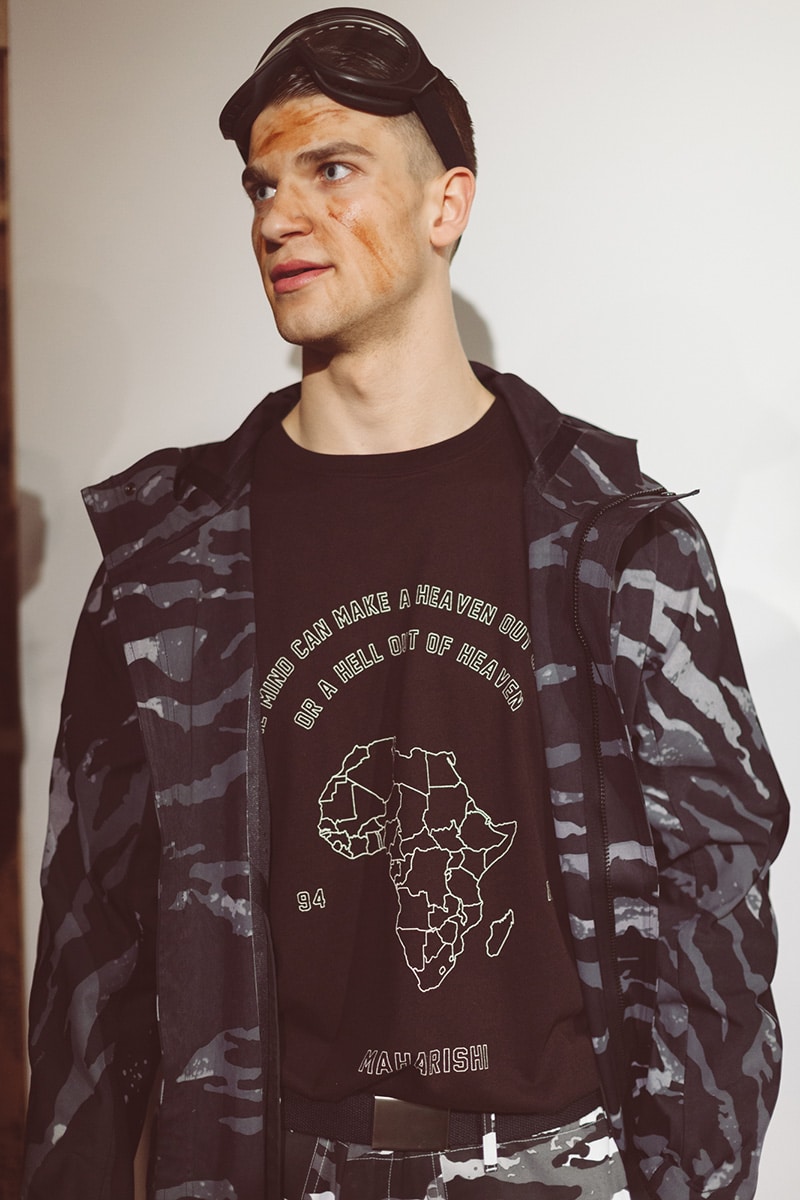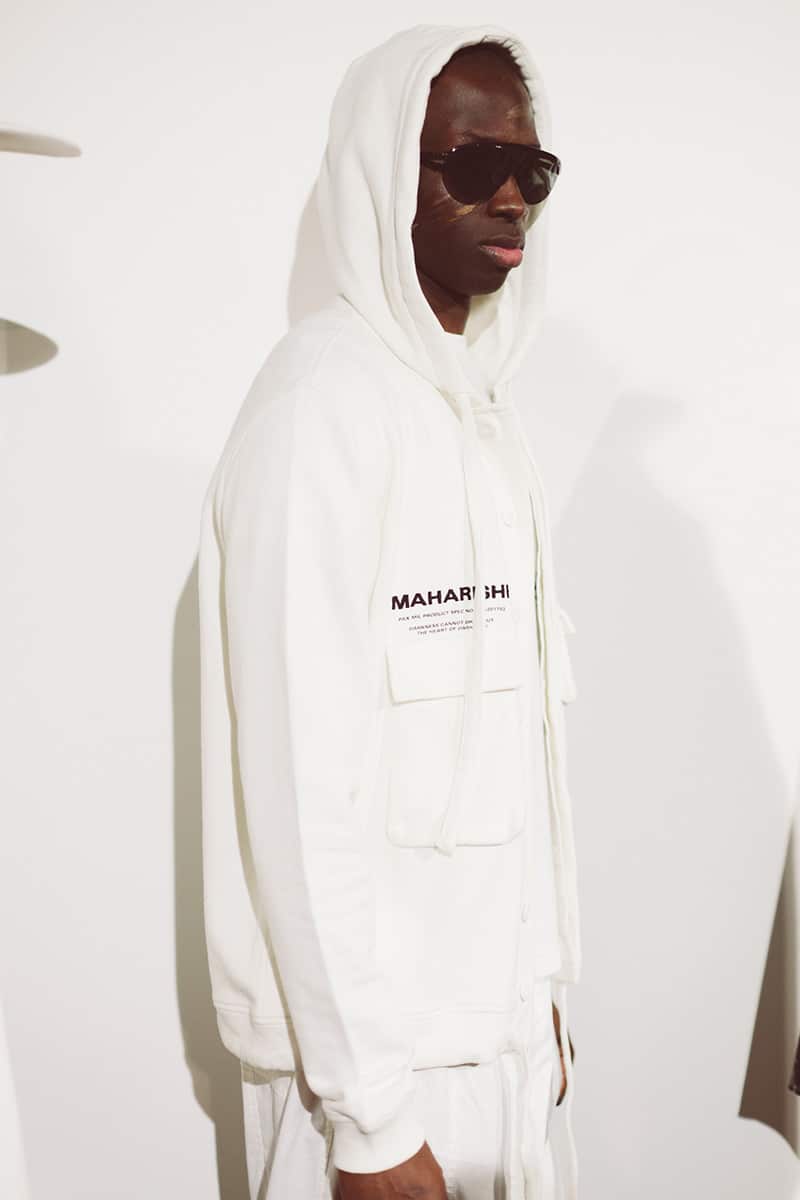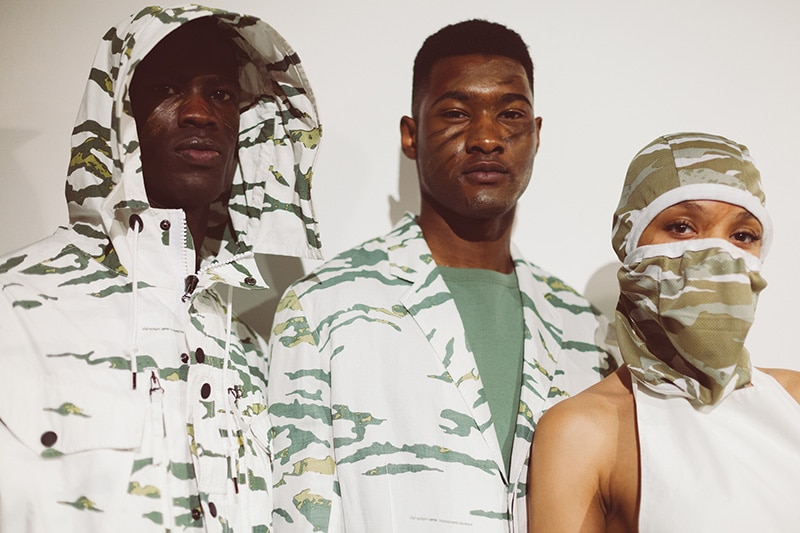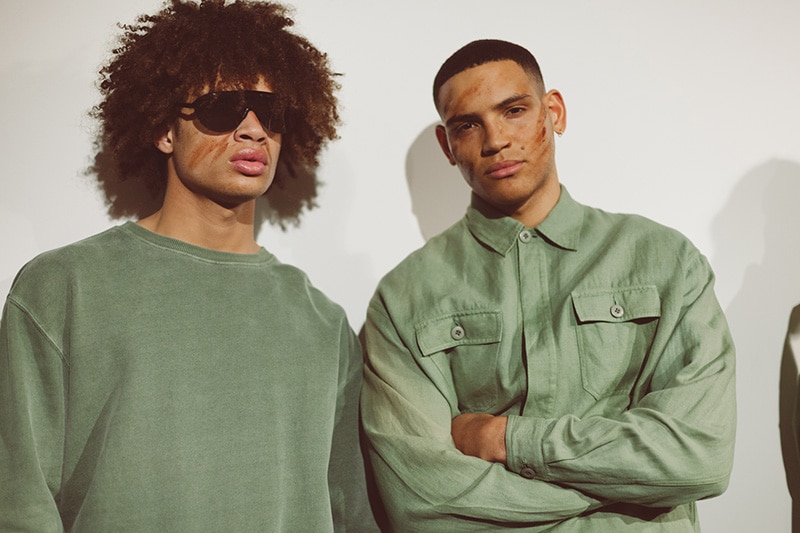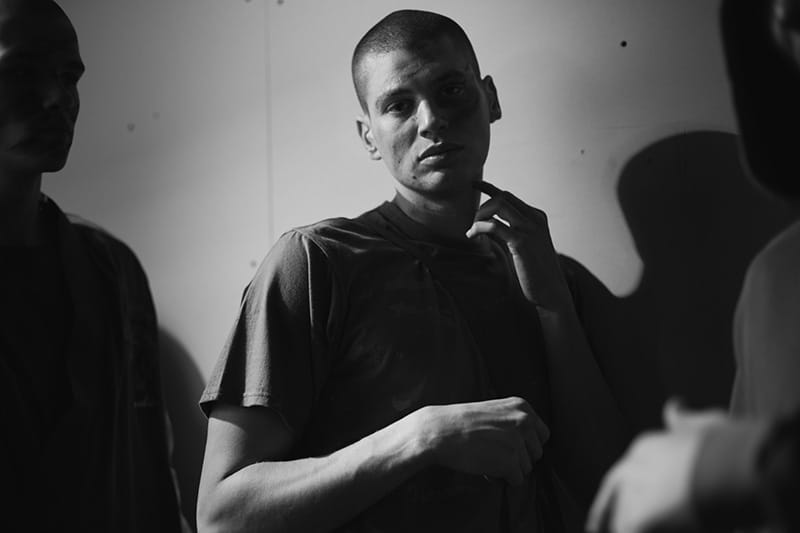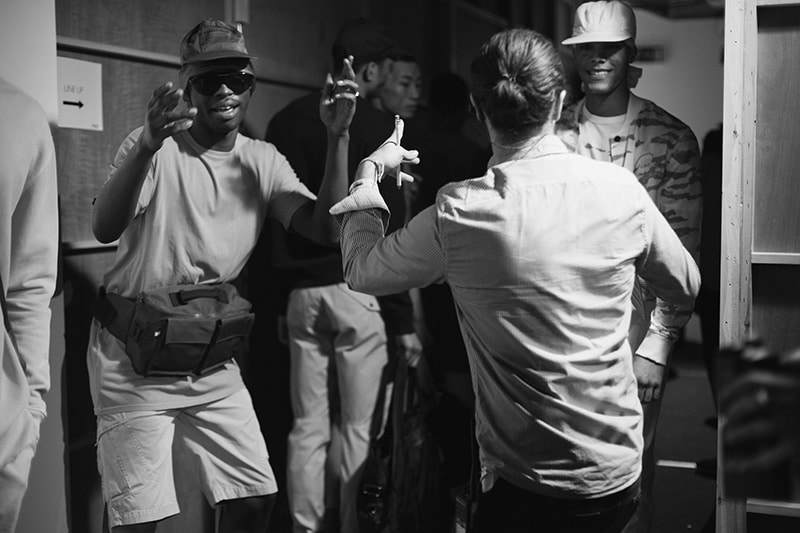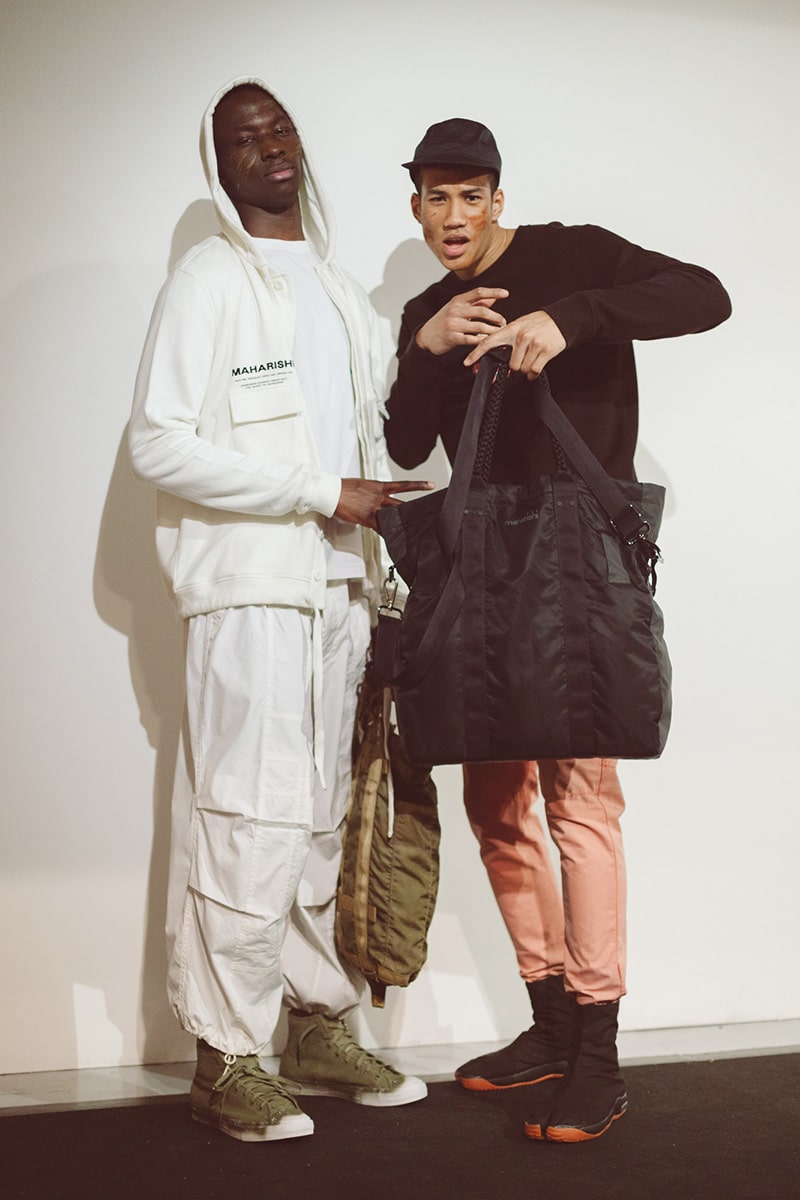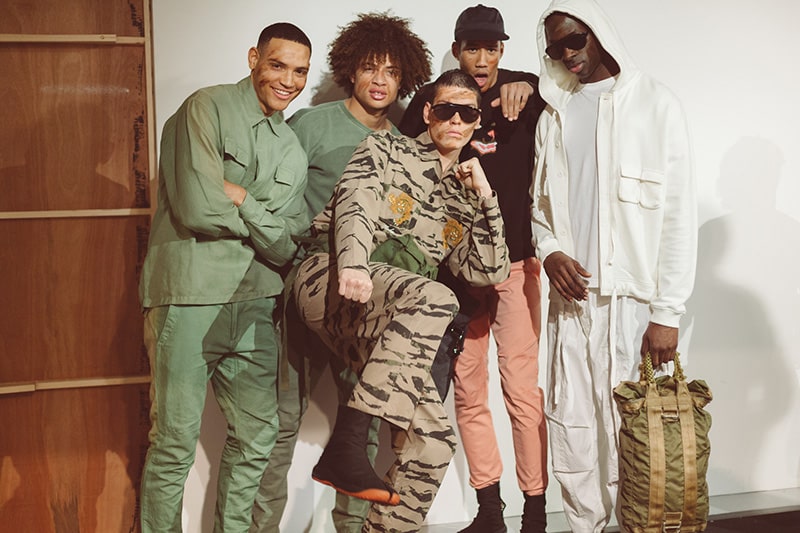 'Darkness Cannot Drive Out The Heart Of Darkness' was the mysterious terminology aside imagery of a single stone that guests were met with on their invitations, which undoubtedly grew anticipation for what was to come.
All became clear when the collections prominent source of inspiration – Coltan a vital mineral extracted from the mines of Africa used in a majority of all smartphones & laptops. Taking reference from the stones earthy swatches lent to this seasons colour palette to be that of natural shades consisting of brown, green, beige with highlights of ochre & coral.
The authentic and heavy based sounds of Africa were flowing through the airways with models channeling traditional African attire from stylistic long loose fitted, hooded robes, called Djellaba, derived from the North West region. Alongside was the Djellabiya, a hoodless, wide sleeved and collared robe arising from the Horn of Africa.
In the aftermath of the Chinese and American military attendance in the continent, it encouraged the 'Tour D'Afrique' Maharishi's African inspired collection. Consisting of graphic use of simplistic shapes filled with brightly coloured shading – reassigned faintly to embroidery.
There was a strong primal theme portrayed with the seasonal camouflage print of tiger stripes, paired with a hand screened technique that lent itself to an extent of manipulation, which goes further than mechanised rotary printing. This allowed for dense and sparse patterns expressed onto recovered militant uniforms, hand painted in London, as part of an up-cycling program.
With Maharishi's theme to be that of a simultaneous contrasting existence of East vs. West, military vs. pacifist and homegrown vs. technology; this season really saw the brand highlighting the true importance of Mother Nature, the importance of her resources and our dependency on them.
Photos by Eva K Salvi for Fucking Young!