Back in January, we got a glimpse of VIBE HARSLØF's second collaboration with Facetasm during Paris Fashion Week Men's AW19 and then caught up with the jewelry designer on her home turf during Copenhagen Fashion Week. In both Denmark and Japan, her pieces have a cult following that is gaining territory in France. Her pieces can be viewed as wearable design objects to urban jewelry, however, there is always something playful in the design.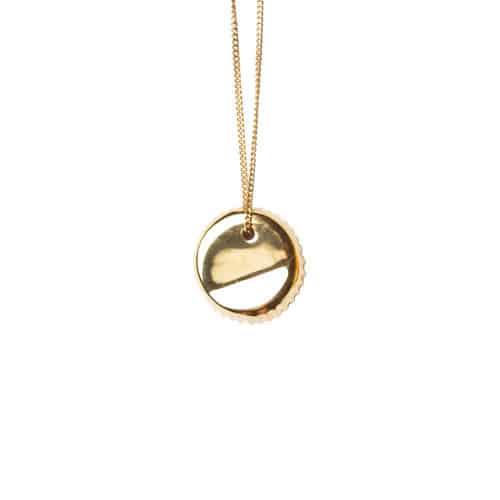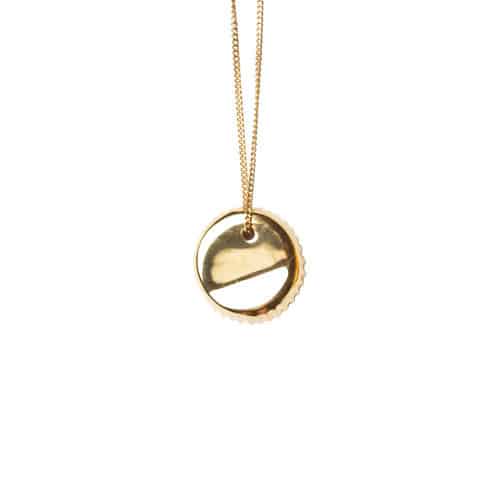 When I first saw your work, you were inspired by Christiane F. Wir Kinder vom Bahnhof Zoo. How would you describe the sub-culture of Copenhagen?
Alive and kicking despite that many small uncommercial venues are shut down, due to gentrification – a lot of new music and art going on
What kind of music do you associate with your collaboration with Facetasm?
To me, our first collabo has this kind of tenderness to it, an "after the party" feeling. So it could be some kind of croon, late Iggy Pop maybe. While making it, I listened a lot to Stooges, Suicide, Thee Oh Sees as well as emerging Danish punk bands such as Vår.
The second is dreamier and airy, magical. I think it would be some dreamy pop music: Cocteau Twins, Cherry Glazerr or the Danish duo Irah. While making it, I swapped between a podcast about Monica Lewinsky (she could have needed a talisman…) and old school drum n bass, not very dreamy but worked very well for me…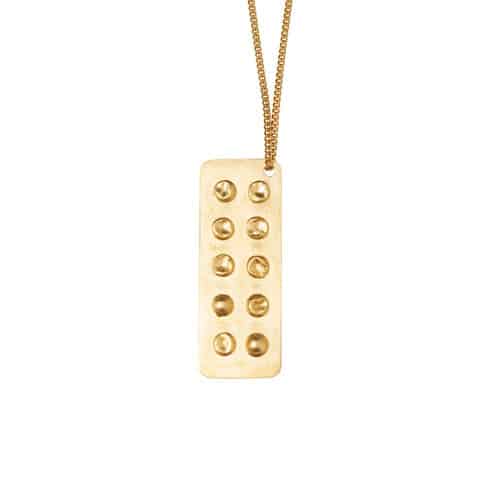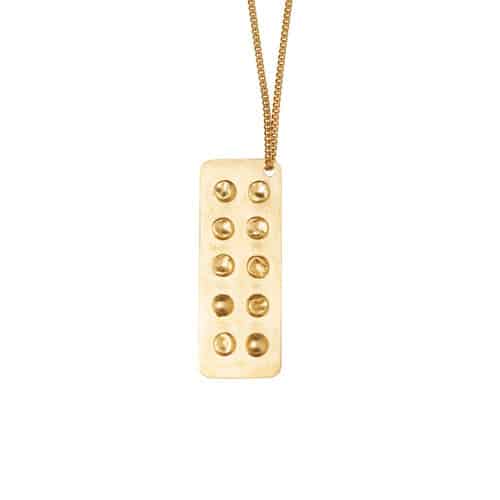 We often feel protected or feel a certain kind of affiliation or belonging, when we wear, for example, engagement rings. You played with that using the Shuriken cross, how would you describe this Japanese weapon as a talisman?
The shuriken cross and star are actually a part of my WE collection nor intended as a talisman, it is rather linked to my endless fascination with Japanese culture and aesthetics. I have visited Tokyo several times and the shuriken is to me the epitomic of Japanese, I can't think of anywhere else, you would put beauty and aesthetics into a weapon.
In that sense working with Facetasm and adapting their mindset for their clothing and translate it into jewelry, came rather easy to me
Do you think about jewelry as something that adorns & embellishes you and also protects you? Like weapons can.
Absolutely and in several ways, but not so much as weapons, more as a talisman offering protection or maybe even certain traits you feel you need and can be linked to the circumstances under which you received it, as well as being a part of the armor that our clothes constitute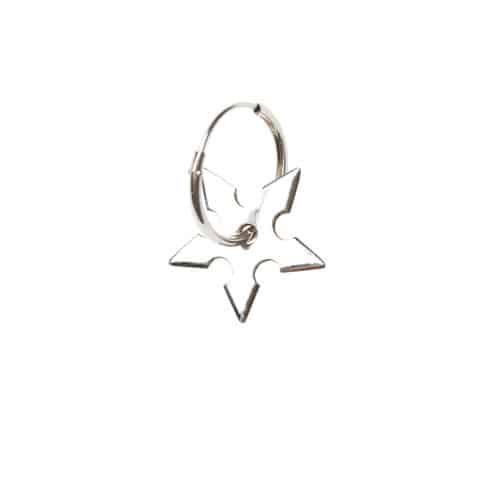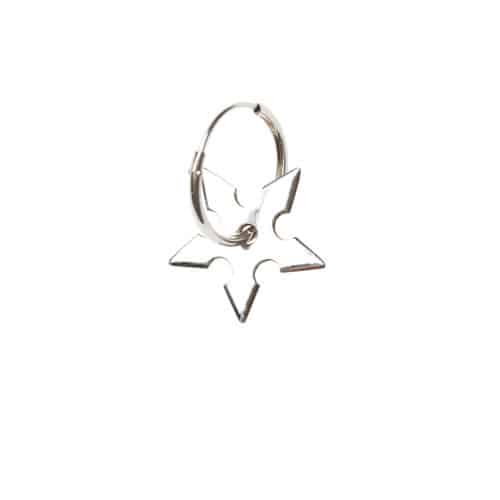 What does magic mean for you? Making your pieces inspired by talismans, would you like to tell us if you have one? 
I do, when I made the dog-tag necklace for the WE collection, I liked it so much and immediately wanted one myself but found it a little too big, so I made a smaller version for myself which I have worn ever since. It is very rare that I make pieces for myself, which is not connected to a collection or intended for sale (eventually I did start making them for sales as well, as so many girlfriends wanted one haha), this particular one has grown to be a part of me by now
It's also interesting how you see modern talismans, using everyday objects. What was the intention behind it?
I don't think of the everyday objects we use as talismanic, they were intended to set the frame of everyday life, where you need the magic and protection. The objects (toothbrush, key, earpods etc) was an attempt at finding universal objects, that looks more or less the same all over the world and all can relate to.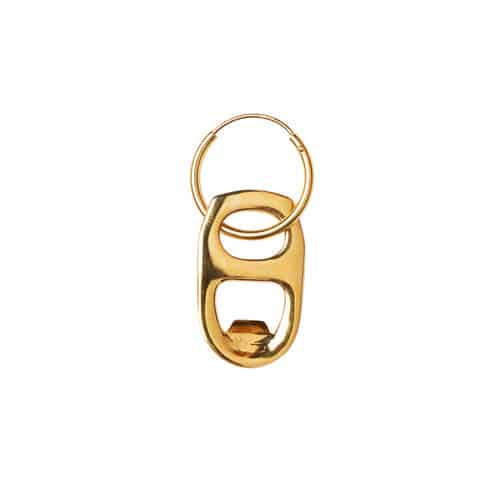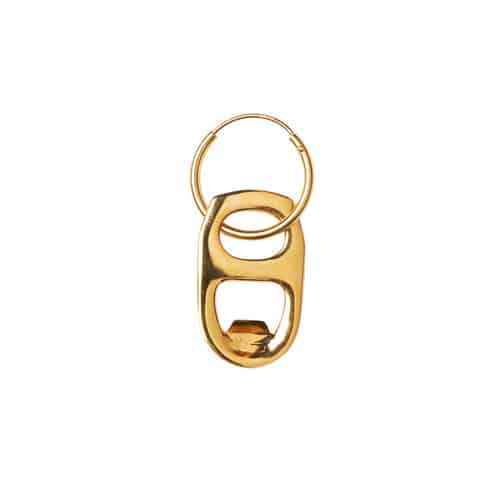 You make pieces that are meant to last forever in precious materials during a time of fast fashion. How would you explain the phenomenon of feeling protected by caring a special piece of jewelry? 
I think the need to animate a personal belonging for some kind of protection is very fundamental and primal, as old as mankind.
Selling at 10 Corso Como, Wood Wood, Voo Store, and other exclusive concept stores where would you suggest people to shop in Copenhagen? Where can we find you?
You find my work at Vibskov in the center of Copenhagen and Grocery in Nørrebro, both are two of my absolute favorite shops. To be honest I rarely shop when at home, so I am not very updated on shopping but Vibskov, Grocery, Storm, Holly Golightly, Lot29 are always worth a visit.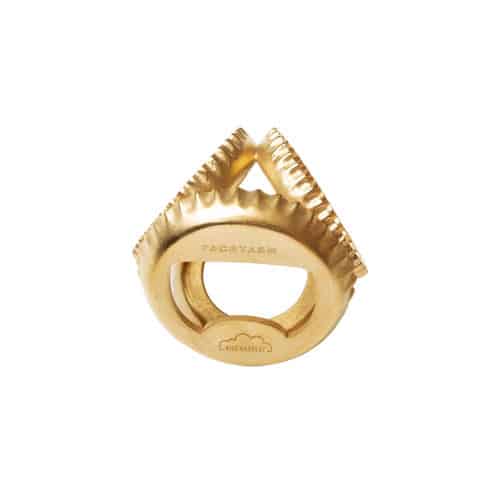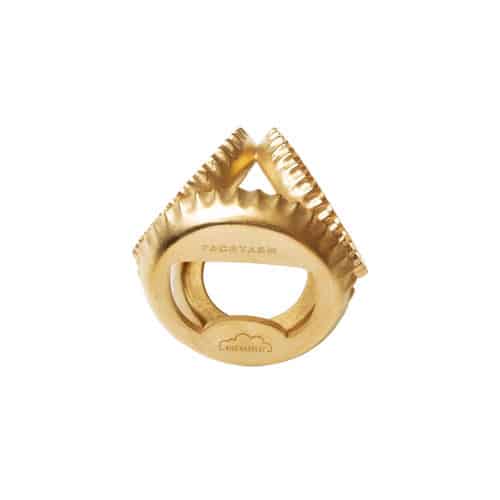 How do you see individuality today? Do you think that making more designs unisex brings up an even a bigger common mass in fashion? Or does it give us more variety?
Definitely more variety, Danish women more or less look the same way, ridiculously well-dressed and stylish but totally uniformed and same basically the same goes for the men. In that sense, I think the unisex wave is a huge relief to the youth who don't identify with the traditional blogger looks. It has brought a new way of dressing across your sex in all kinds of ways. I find it so liberating to see how youth are embracing it both externally and internally, playing around with the codes and stereotypes for the sexes and not giving a shit
Finally, what do you fear in 2019, what will your talisman protect you from going forward?
Too many things to mention: climate changes, populism, the growing gap between rich and poor to list a few