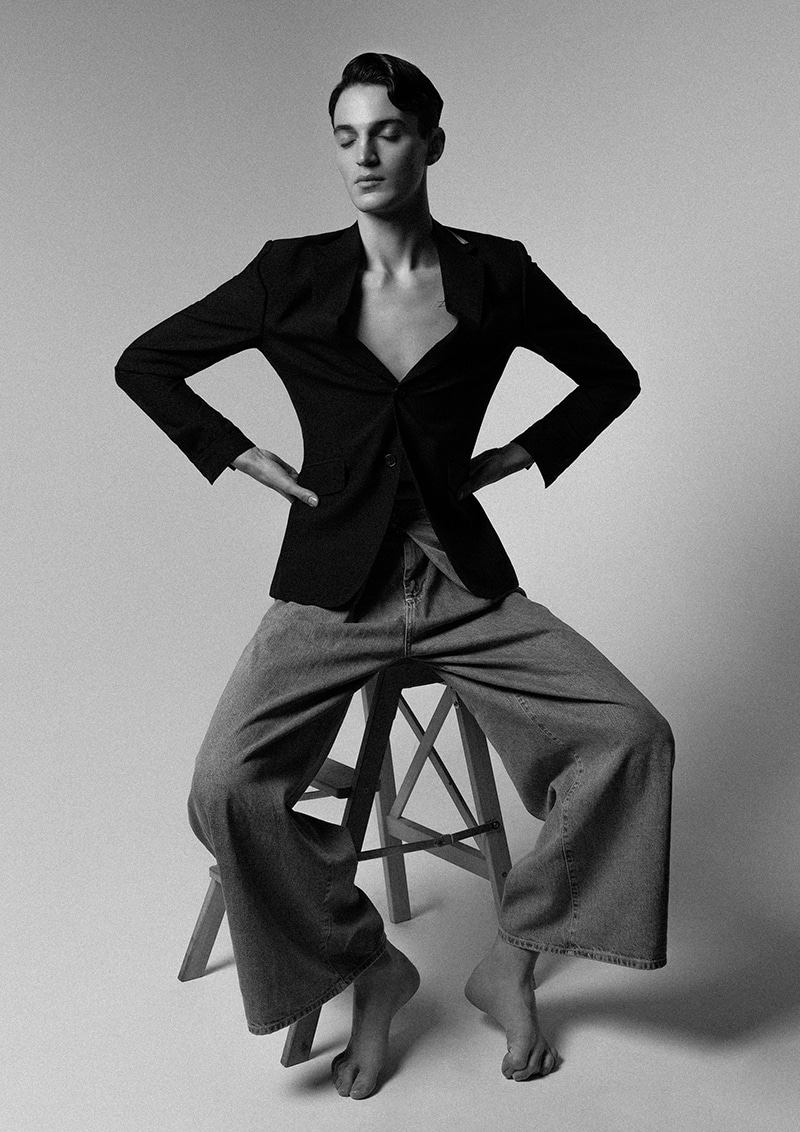 Facts first, Luca.
Hi Fucking Young! I'm Luca Marchesi. I'm from a small village located in the mountains of Trentino, Italy. I consider myself a pretty smart guy, but always reserved in a way, as I find opening up to people somewhat challenging at first. Though when I let go, I know how to deal with emotions. Ever since I finished my studies, I have always worked in my family-owned hotel as a bartender and waiter, until I discovered I held a passion for fashion and the creative industry as a whole. In the future, I would love to continue being part of such industry, and perhaps own my own label. I'd also like to style, but I guess I'll see where it all leads me. From the time when I began my journey in modeling, I have achieved significant results. I remember before making my way onto a catwalk, I examined countless fashion shows thinking: "I can do it too". I remember one day I took a picture while attempting to walk like I was on a fashion show – and I kid you not, I still have that photo. How wild.
Having said that, I am happy with the outcomes achieved so far. My parents have thought me right from time that sacrifices are needed to grasp what you want, and that disappointments come only if you put yourself on the line!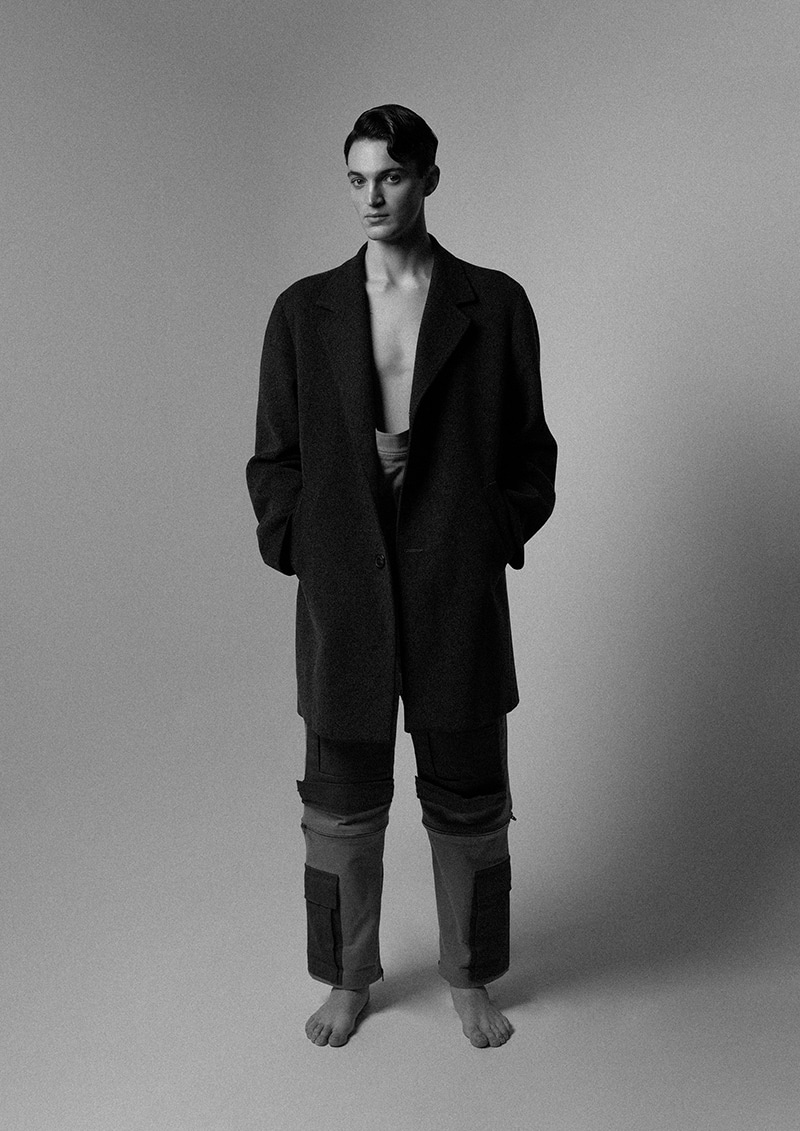 What's it been for you ever since venturing into fashion?
No doubt, it's such an exceptional feeling. Coming from a little town and then working in a big city like Milan, being photographed for global publications and appearing on eminent catwalk stages has been utterly remarkable.
How would you compare modeling to everyday life?
I know this work it's not fully comparable to other jobs: the assertion isn't there at all times! Working hours aren't stable, and things may end up with your job being canceled at the last minute (and such has happened to me often). But when important projects (lookbooks or campaigns) are confirmed, you get to understand that perhaps all this feels worth the harass.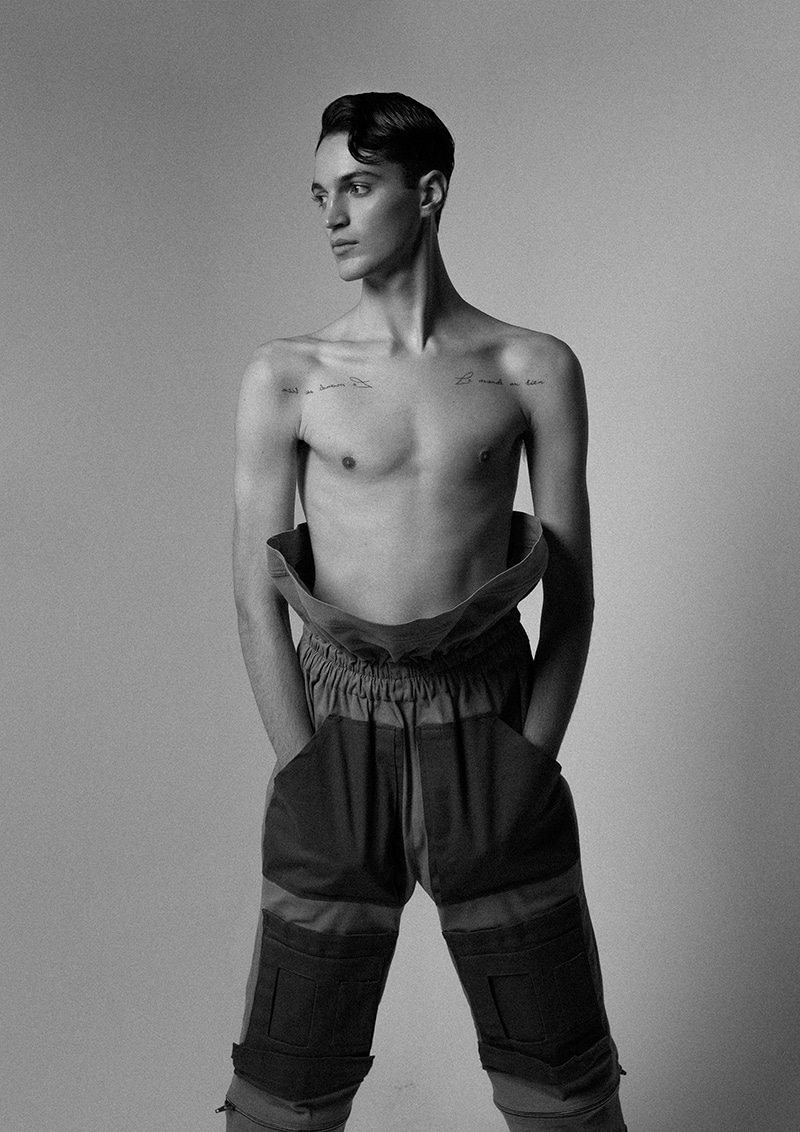 What inspired you to plunge into such sector?
Essentially, I don't think I had the initial drive to venture into this sector. I just felt I had an inborn passion for fashion and clothing in general. One thing that brought me closer to this world could perhaps link back when I was 14 years old. I used to watch music videos of American rap singers repeatedly, as I appreciated the clothing they wore and became interested in the various brands worn by the artists. Such factor allowed me to discover and get to know clothes and designers I didn't know at the time.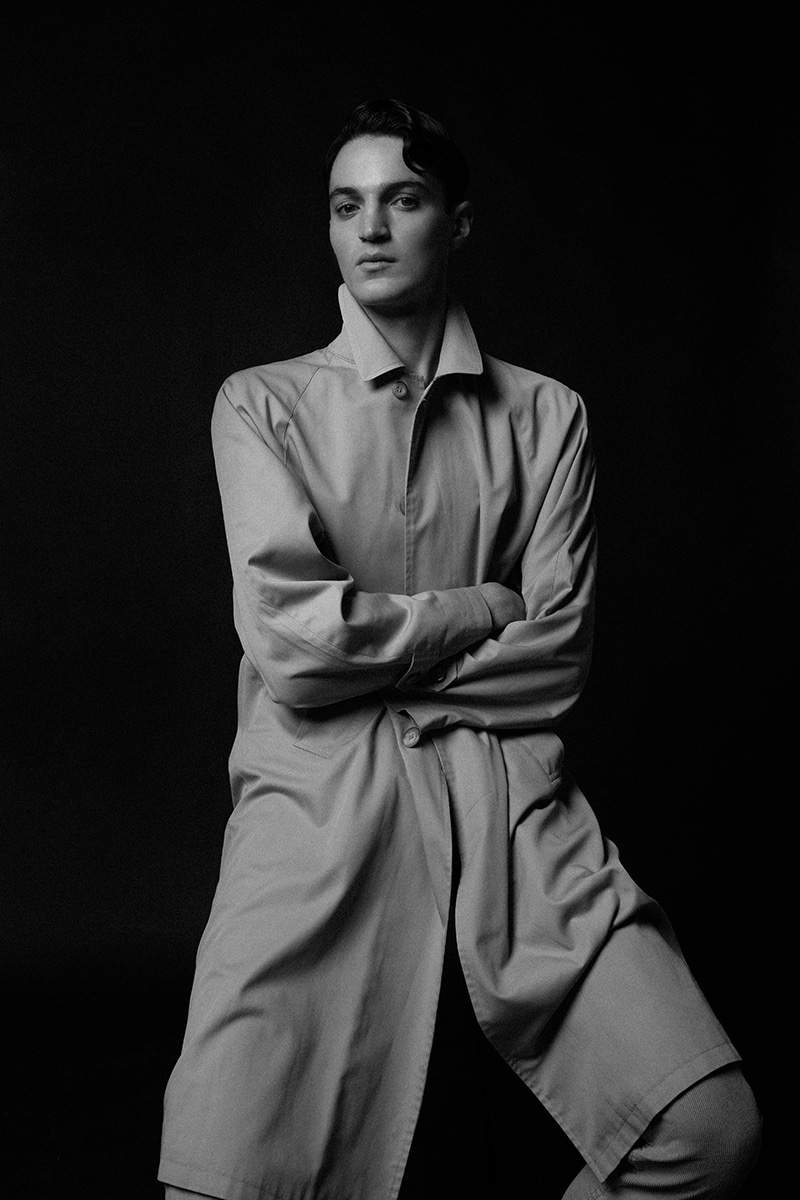 Plugs for inspiration?
My biggest inspirations are Raf Simons and Matthew Williams (a.k.a, Alyx), with regards to clothes and fashion in general. As for my personality, I can say that I get inspired by the atmosphere of the people who live in the mountains.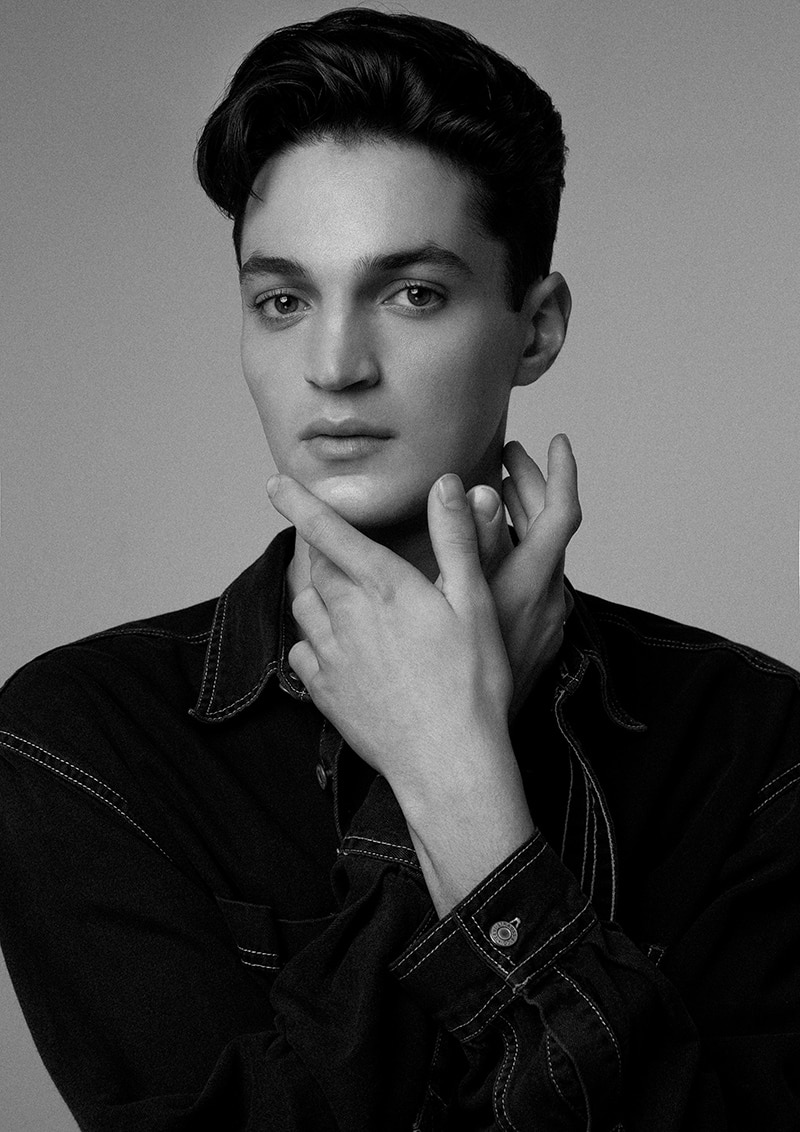 Has fashion impacted your identity, to a point where you felt inertly nervous?
I guess so. Personally, it's happened so many times that I feel unhappy for various reasons, which could be frustrations derived from jobs being voided or simply, other scenarios. In my opinion, if you're wanting to boom in this field, you need to be strong know how to fight during the adverse moments. Learning how to never give up and always believe in yourself is vital.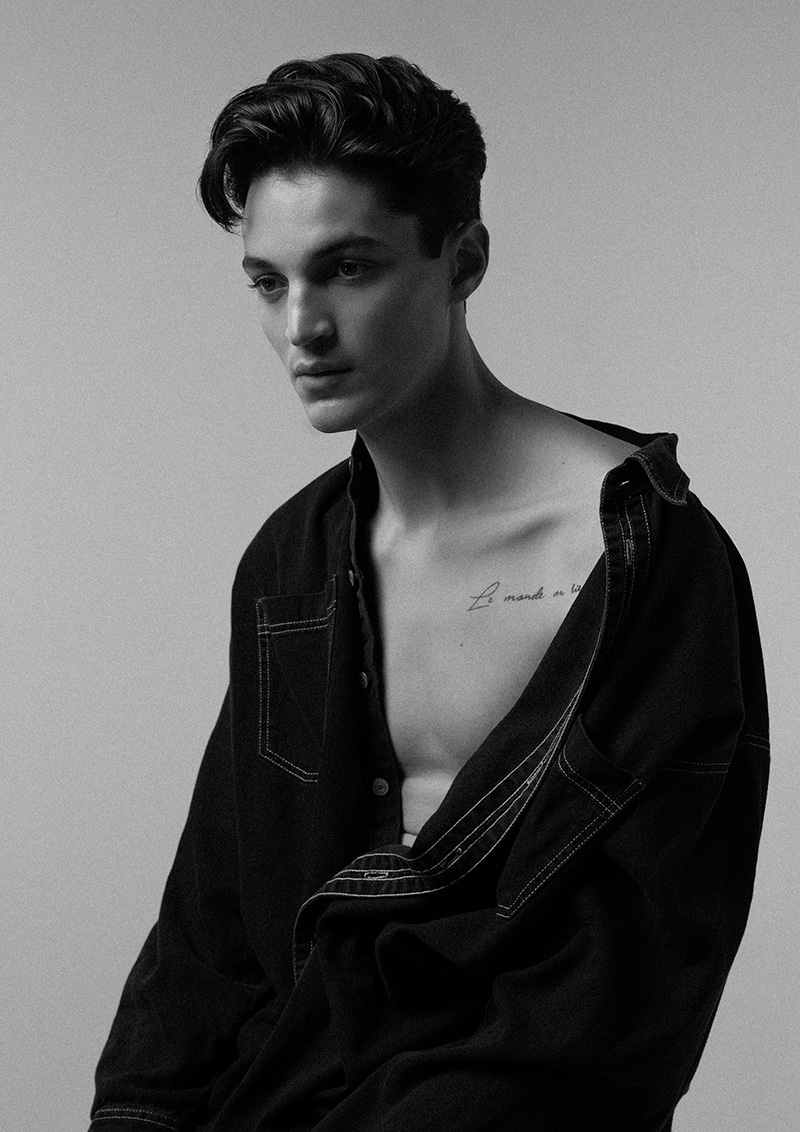 In the past year, you've walked some important shows. Could you briefly narrate how partaking in those burgeoned your persona?
Confidence growth has been majorly boosted, indeed.
In what ways is this industry relatable to your selfhood and self-discovery?
Surely the fashion world has allowed me to bring out unexpected sides that I didn't think I had, just like creativity and the appreciation of craftsmanship. To even believe that two weeks ago I rendered and re-shaped my dad's retro pair of denim, modernizing them into a far more "on-trend" staple is, oh well, quite incredible. I have learned to discover that this industry shaped me into a person who's reflective and forward-thinking, unlike previously.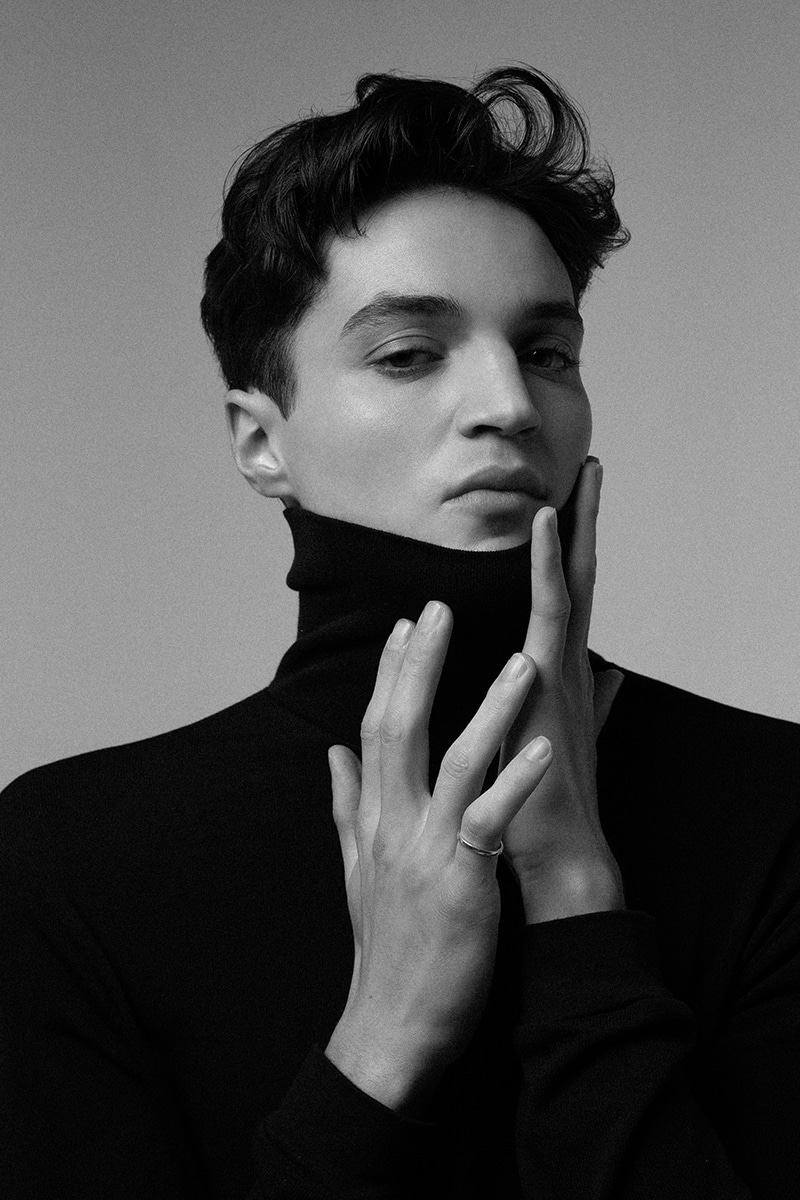 What's been the most fruitful part of your journey this far?
I'll have to give credits to fashion weeks for this, as there are so abundant prospects to work, through which I met the most important people and brands across the world of fashion and beyond.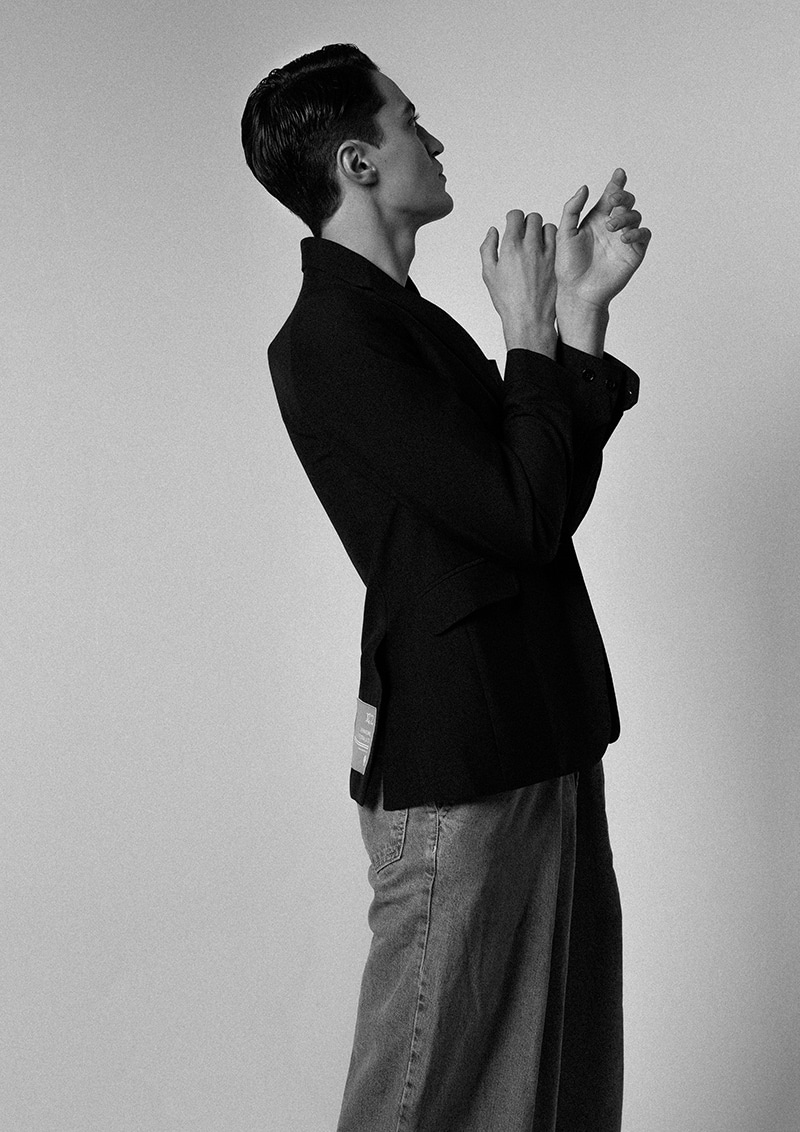 Photography: Harkness Photography @harknessphotography
Styling & Fashion Direction: Chidozie Obasi @chido.obasi
Head Hairstylist: Aimee Mcpherson @blunt.am
Hairstylist: Scarlett Dodwell @scarlettdodwell
Grooming: Lawson Wright @lawsonwright
Talent: Luca Marchesi @lucamvrchesi
Managemen: Independent Management @independent_mgmt, First Model Management @firstlondon