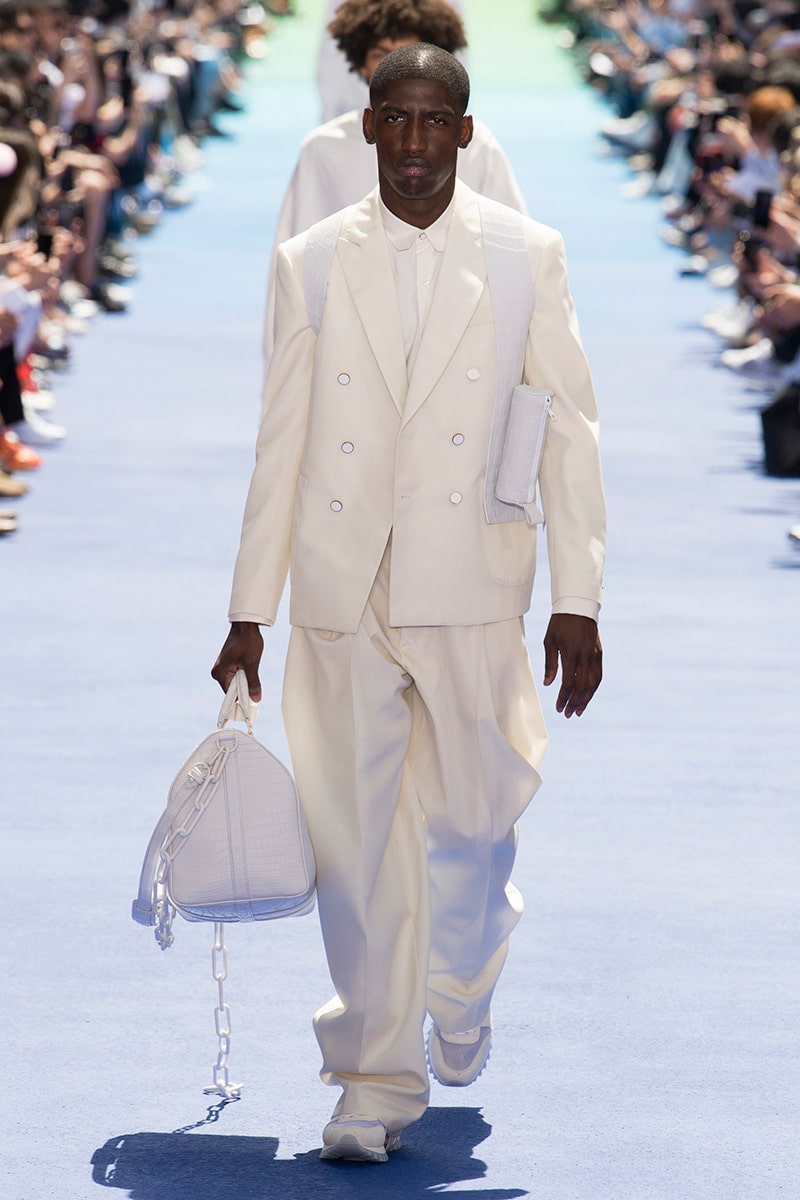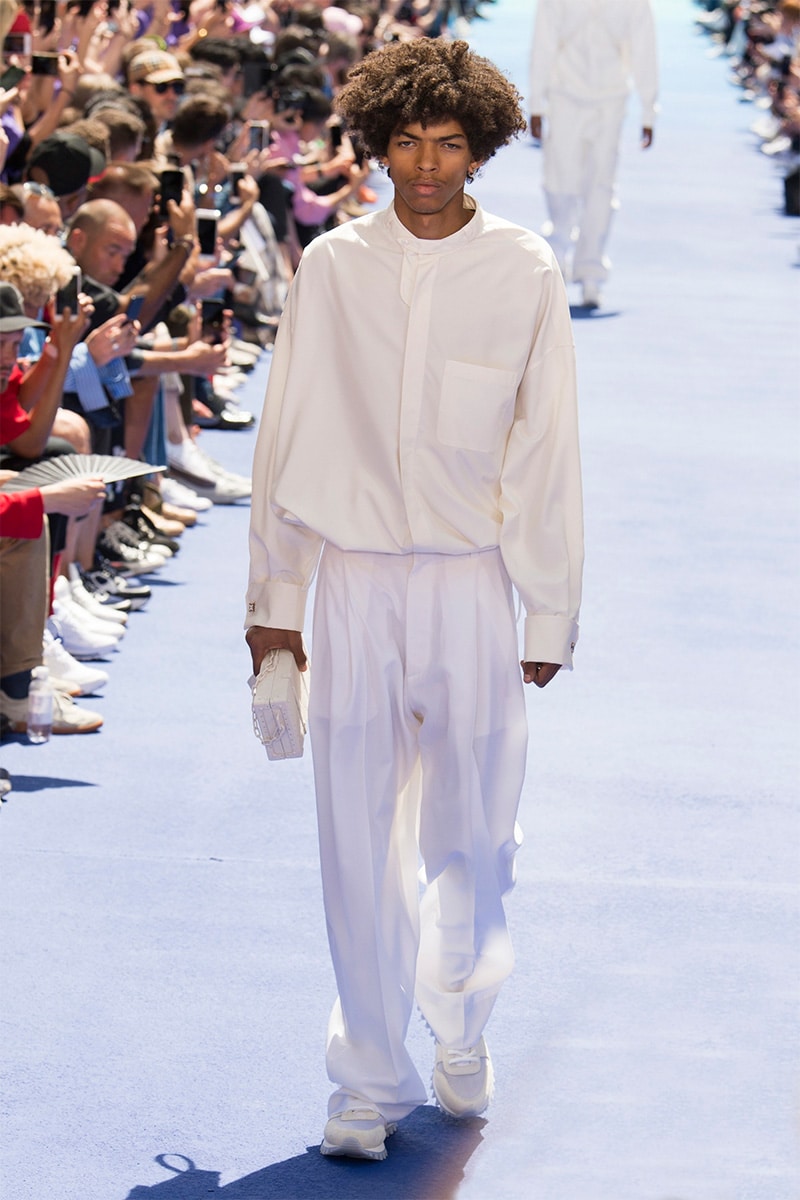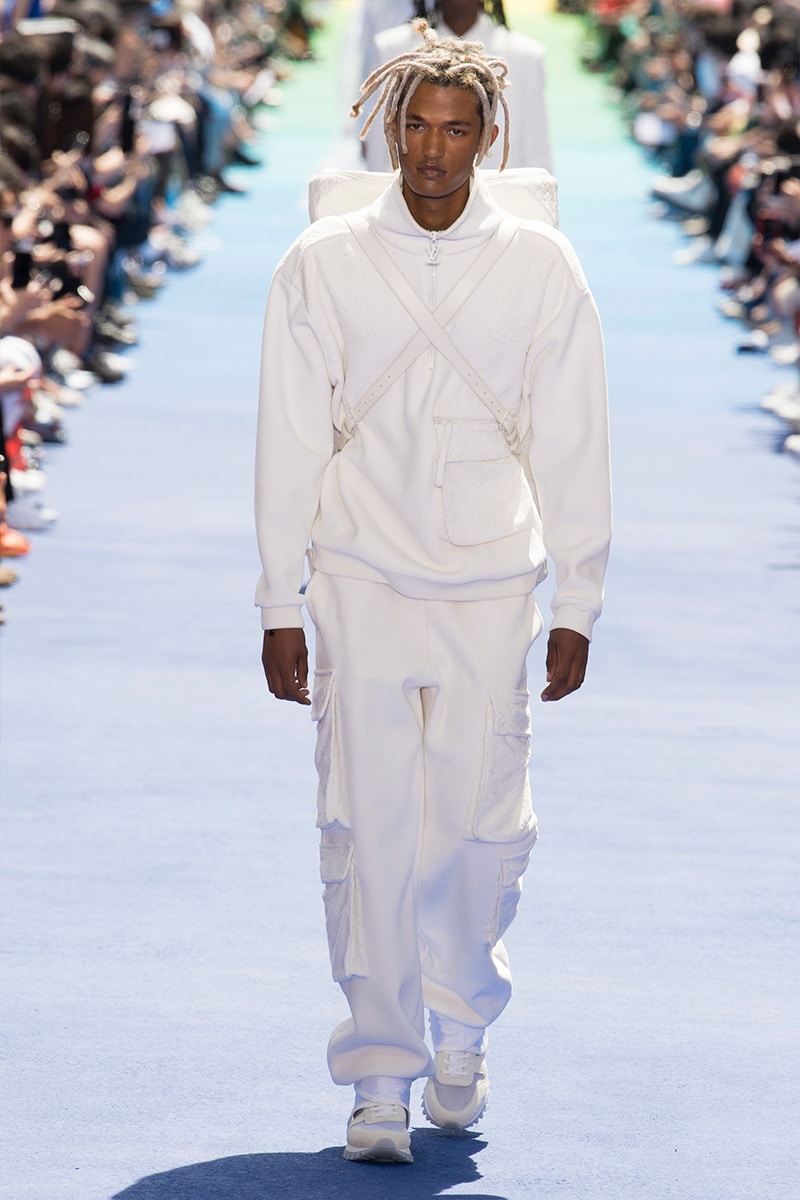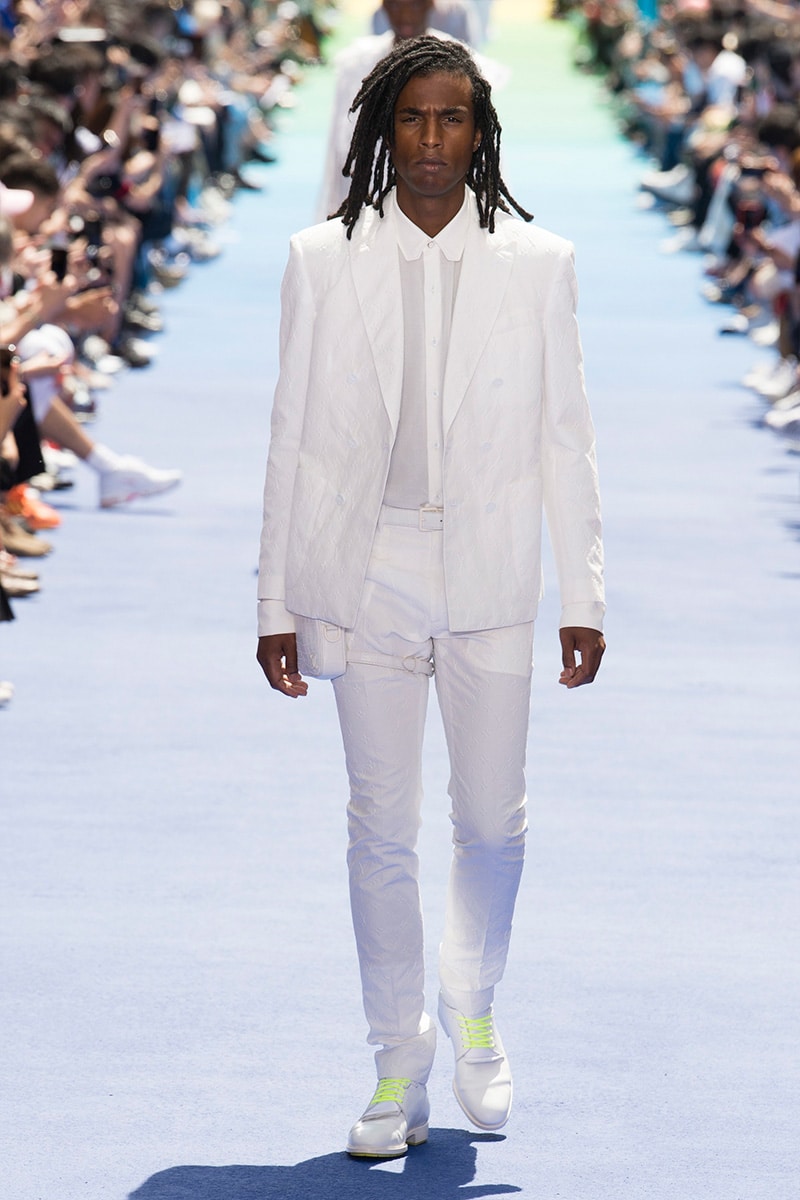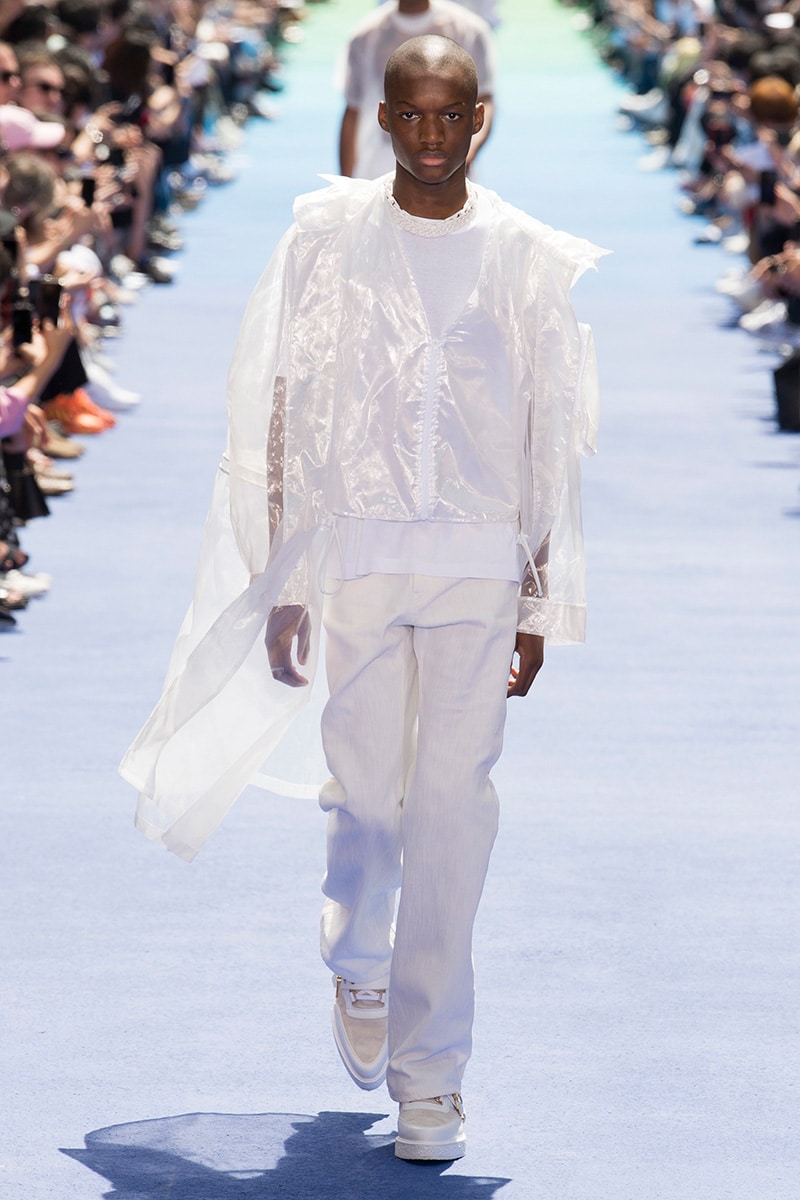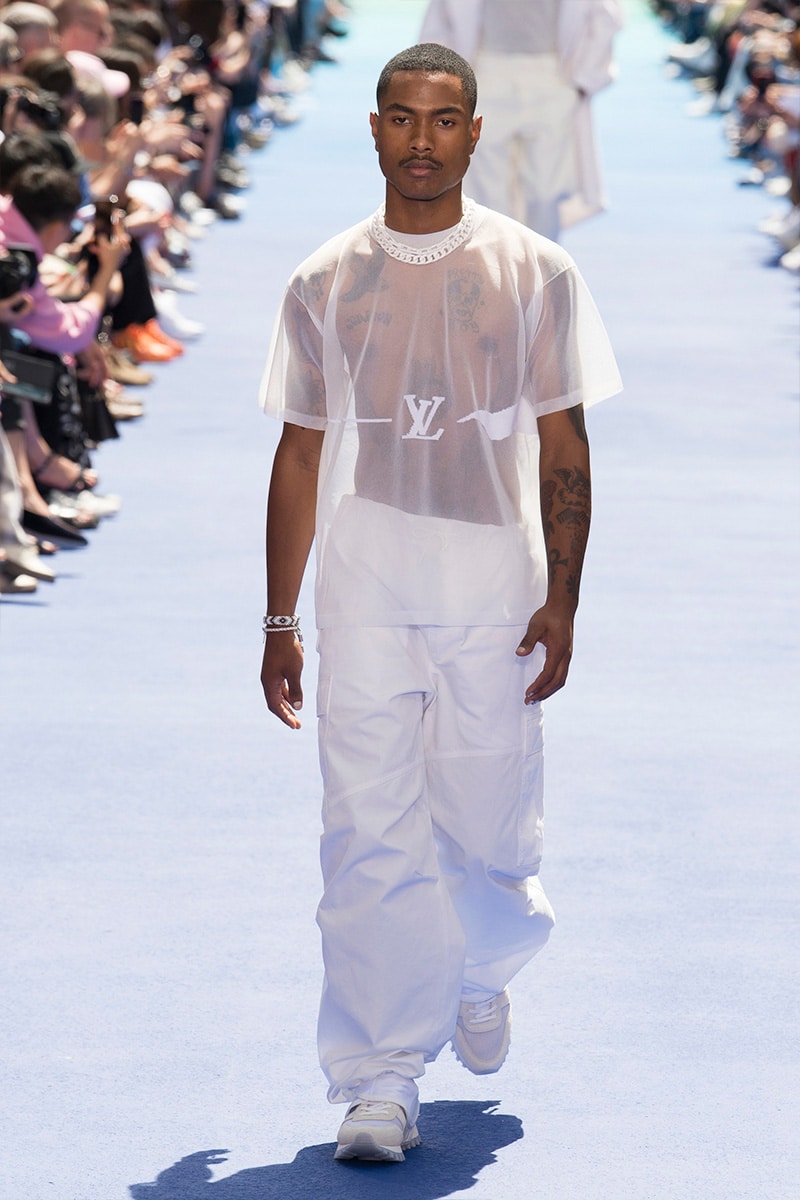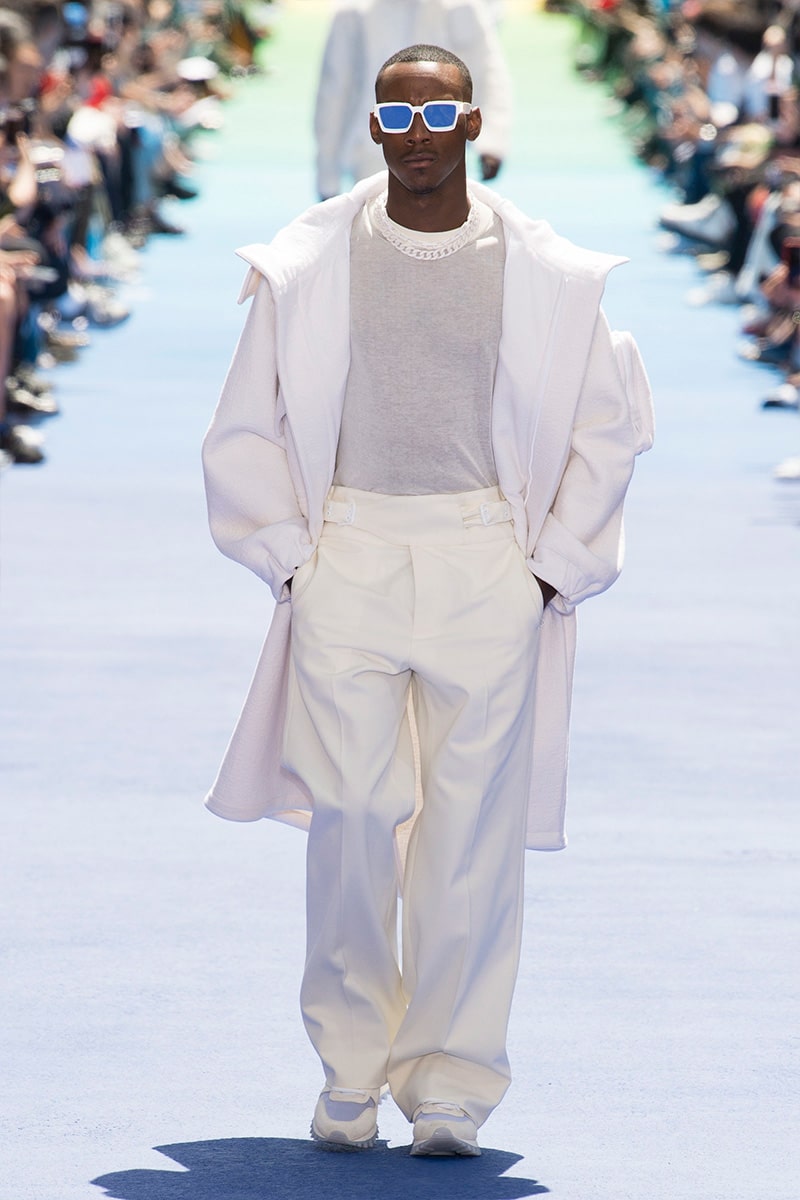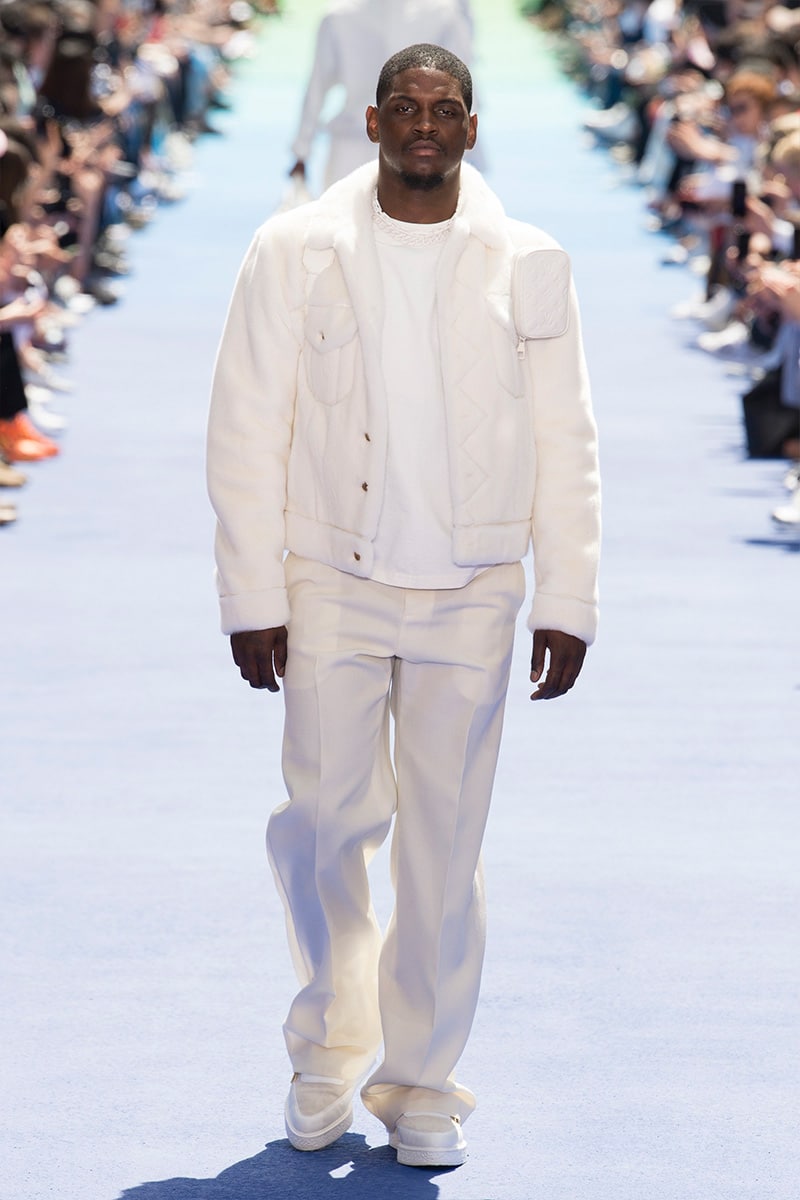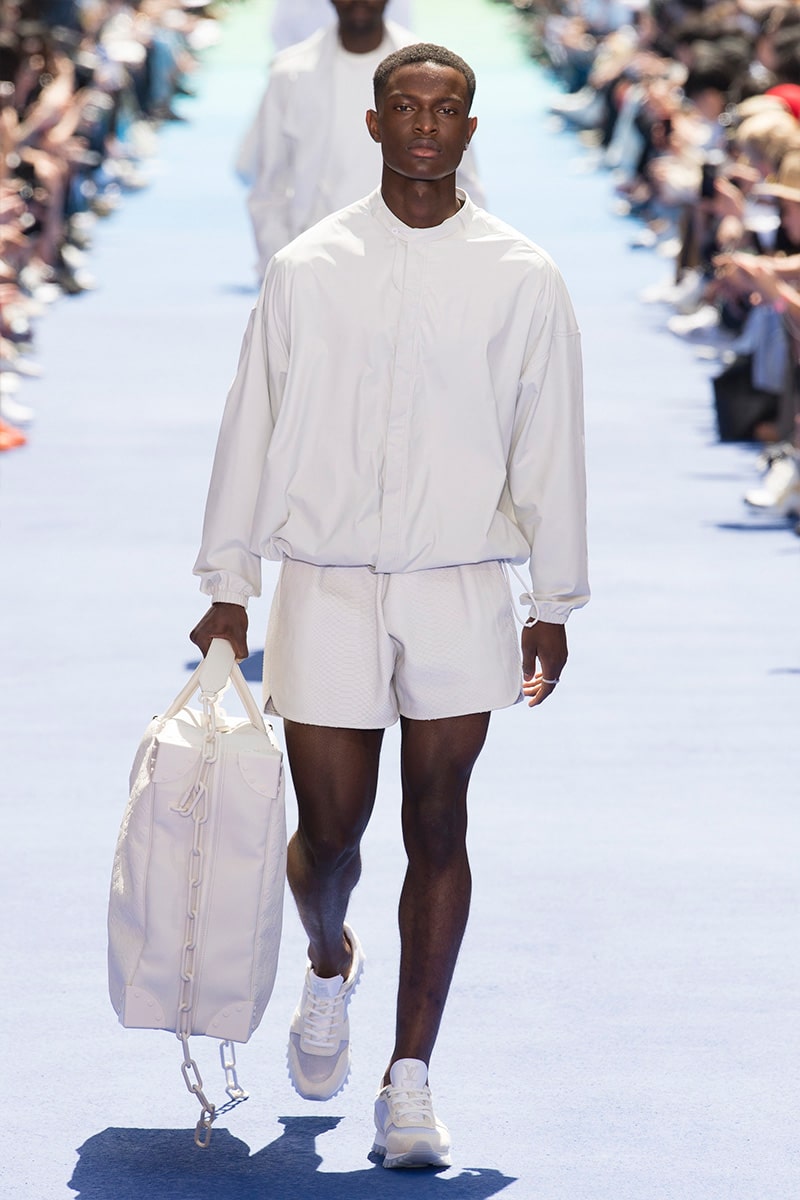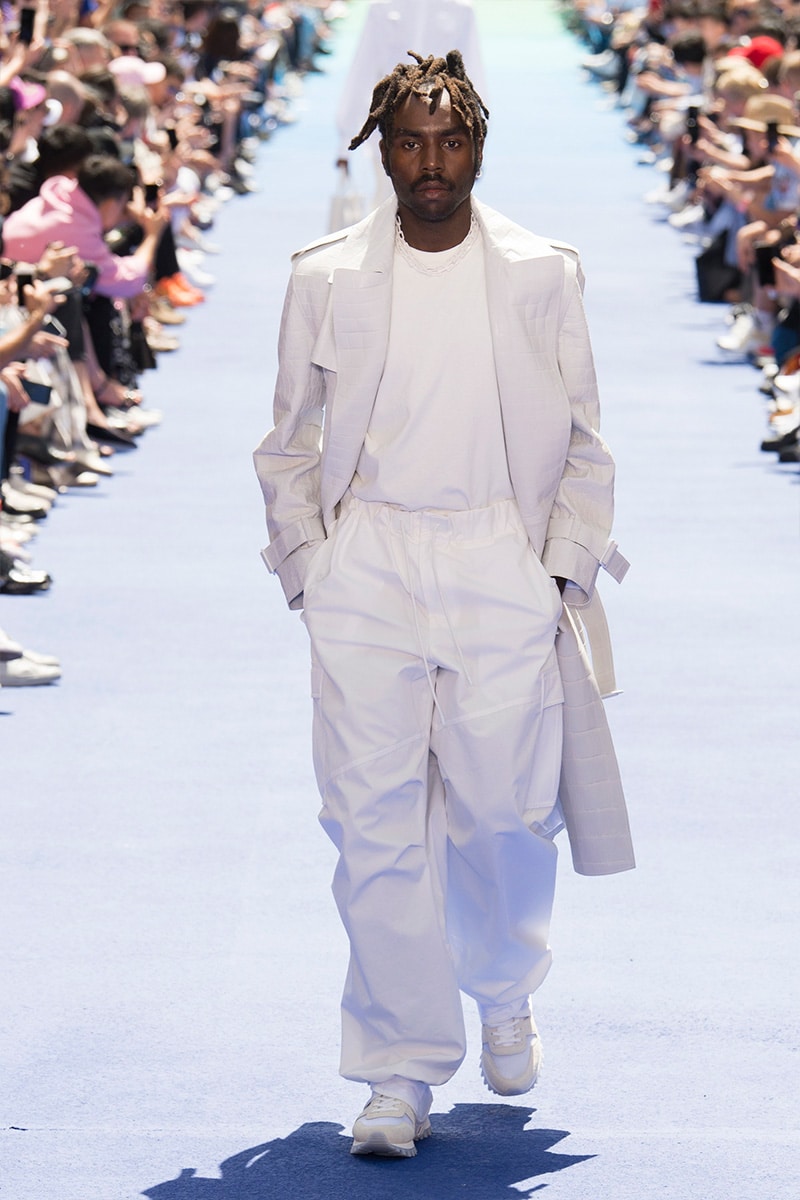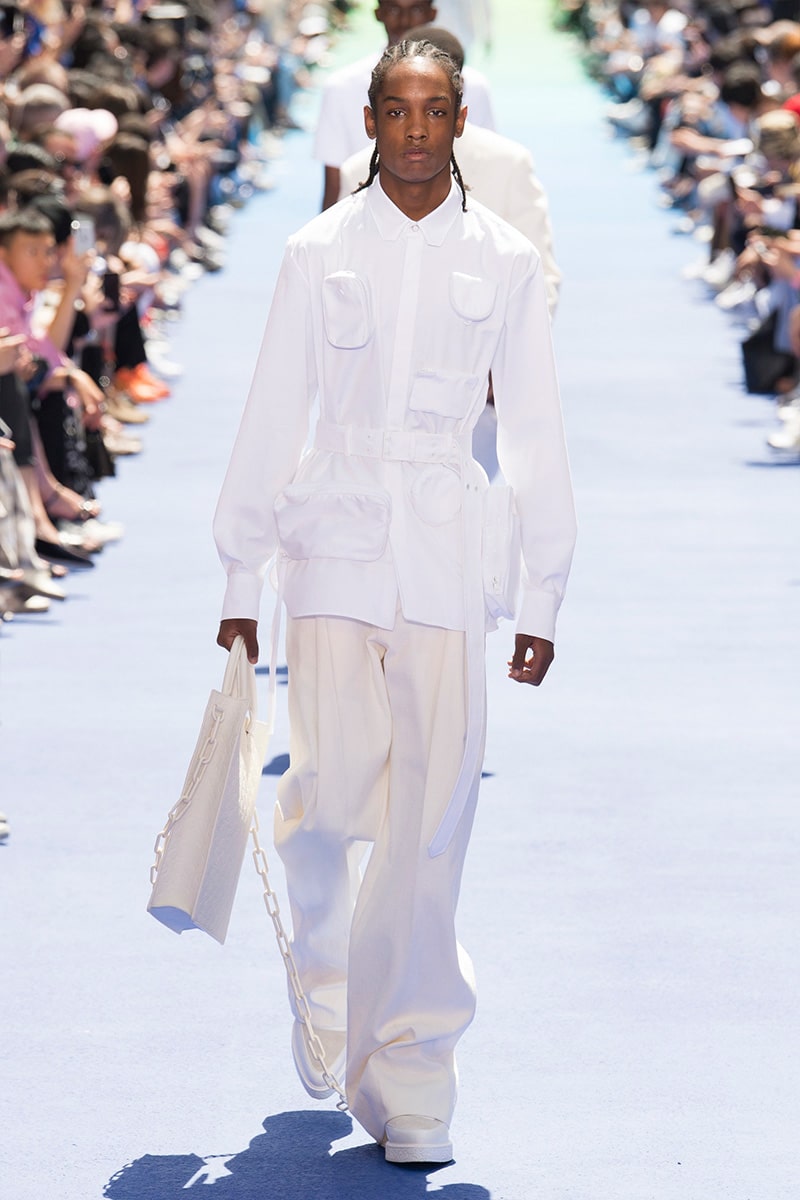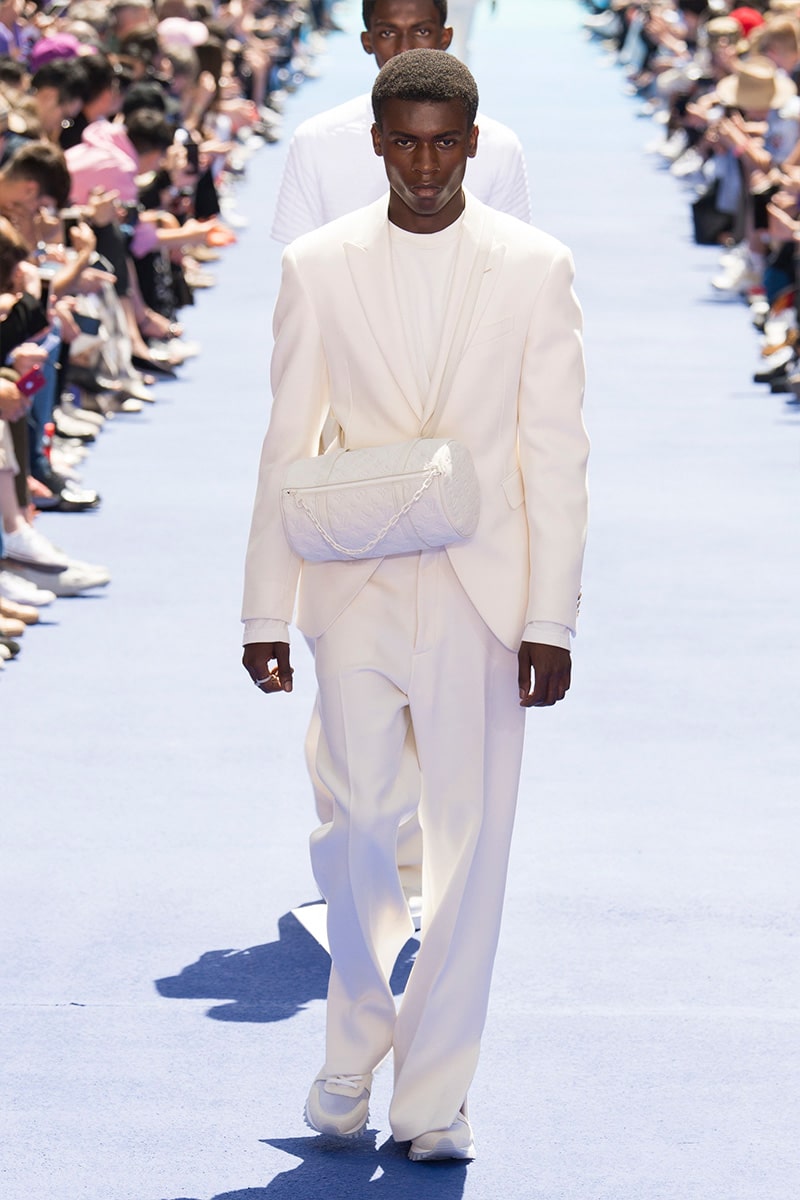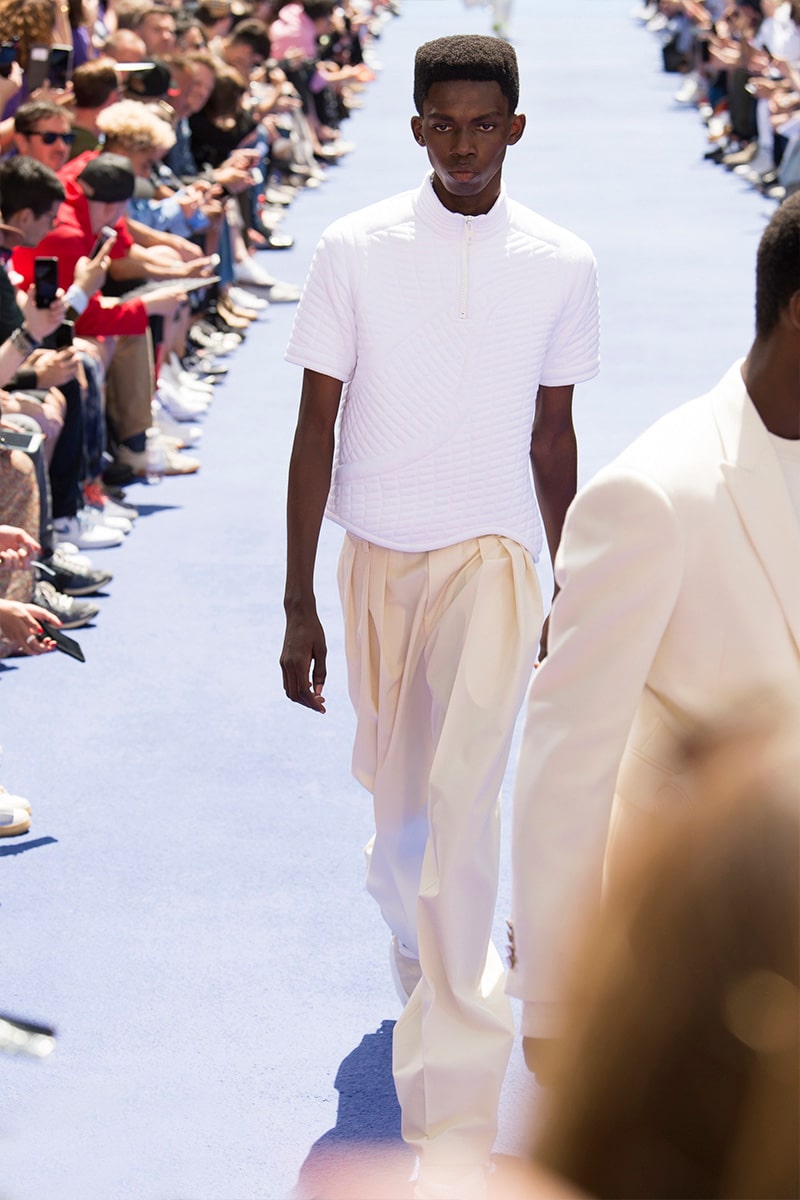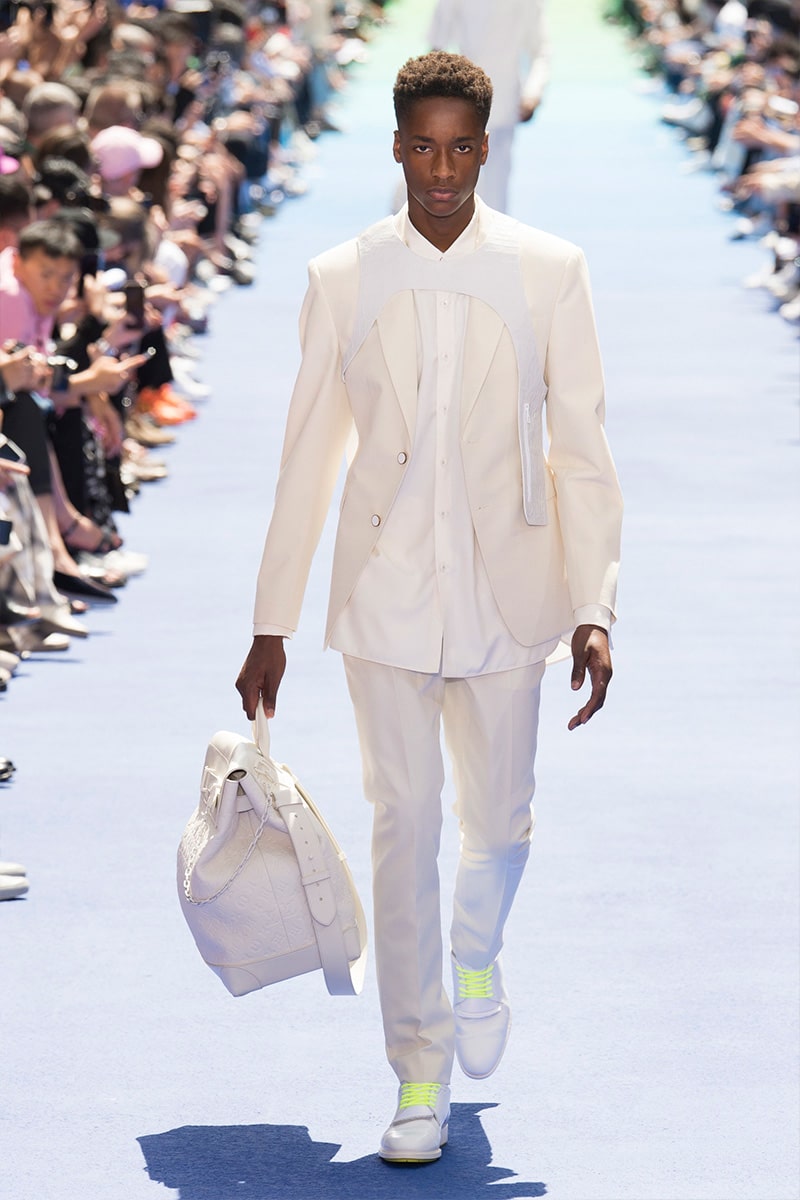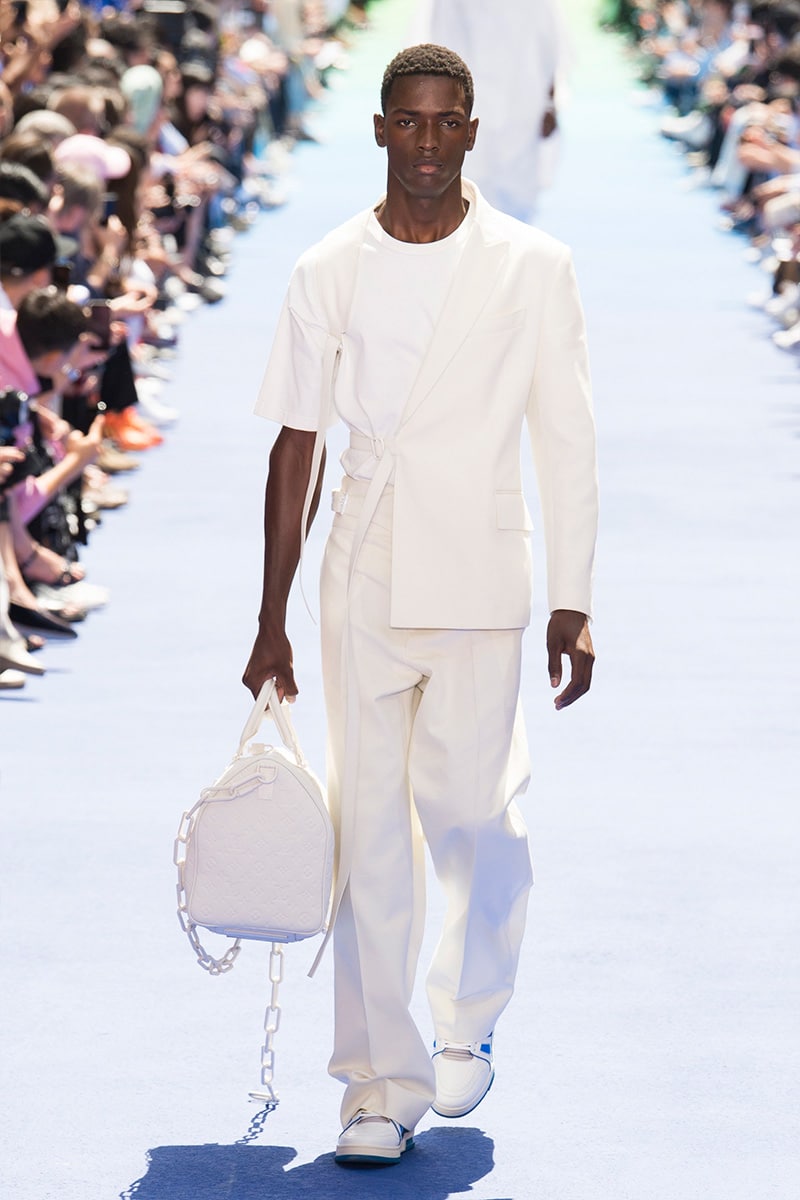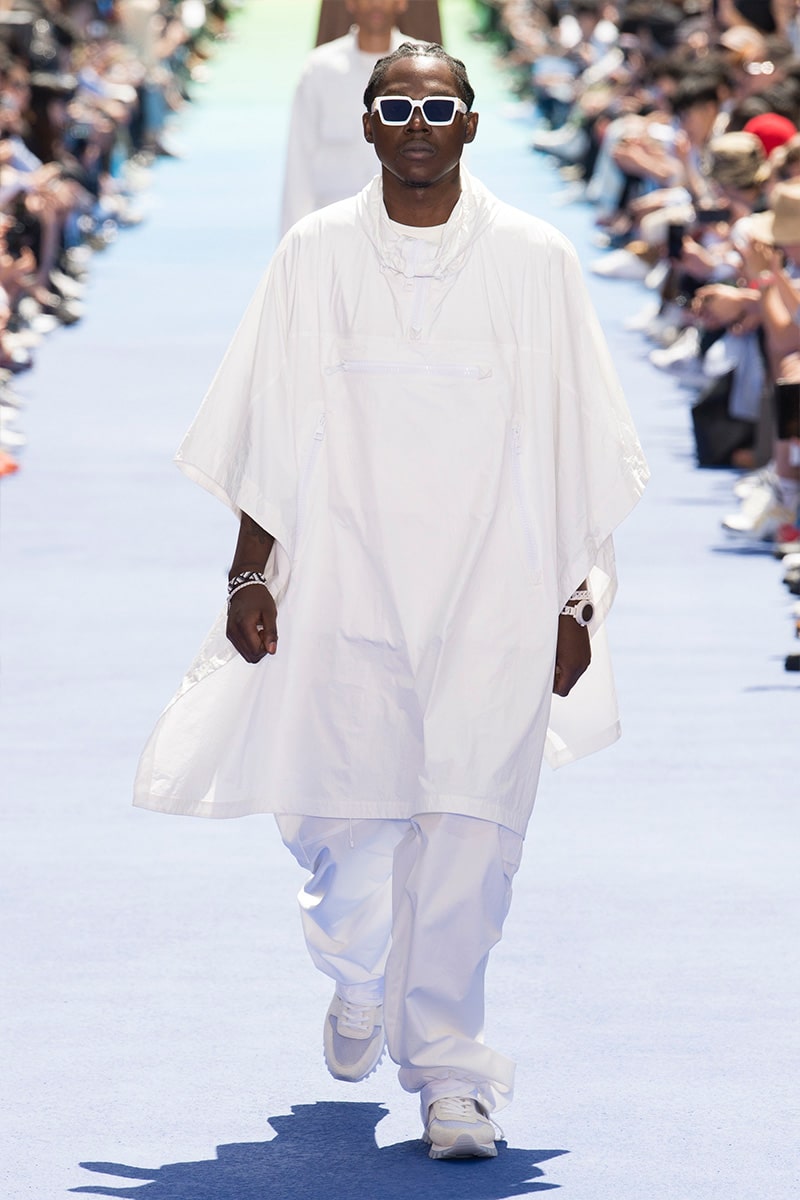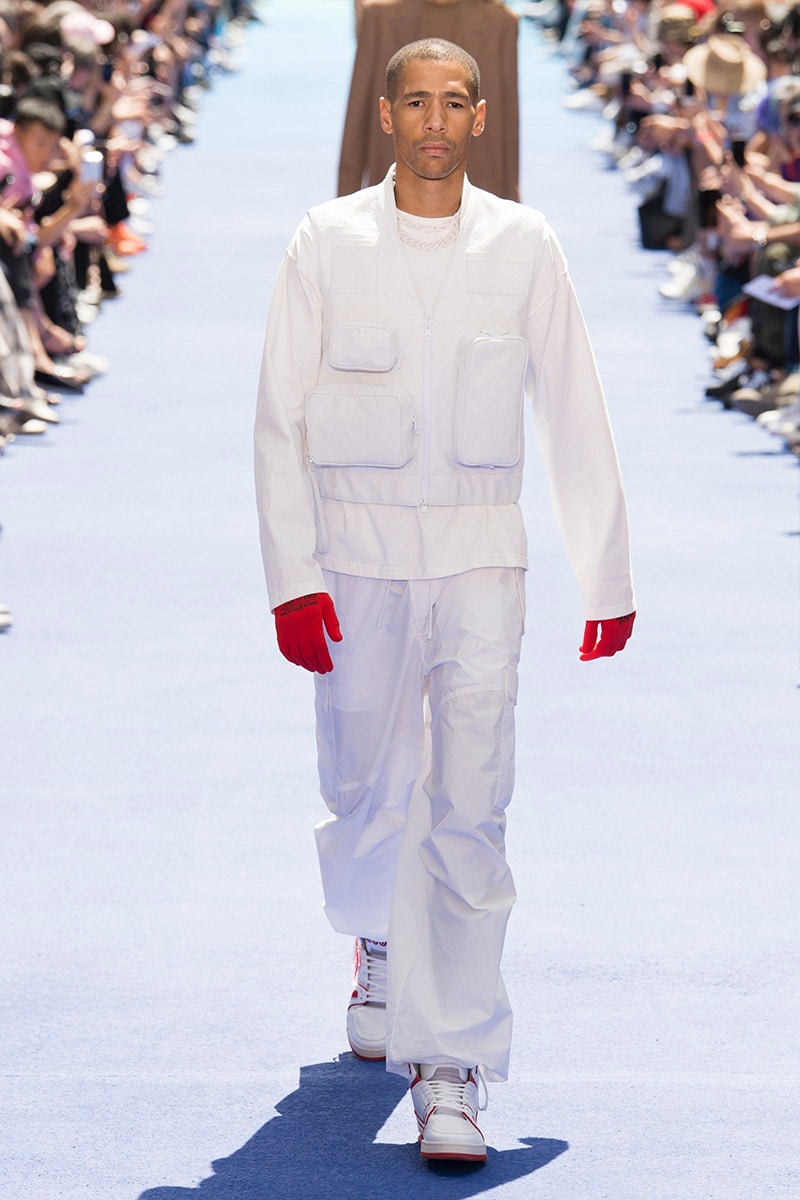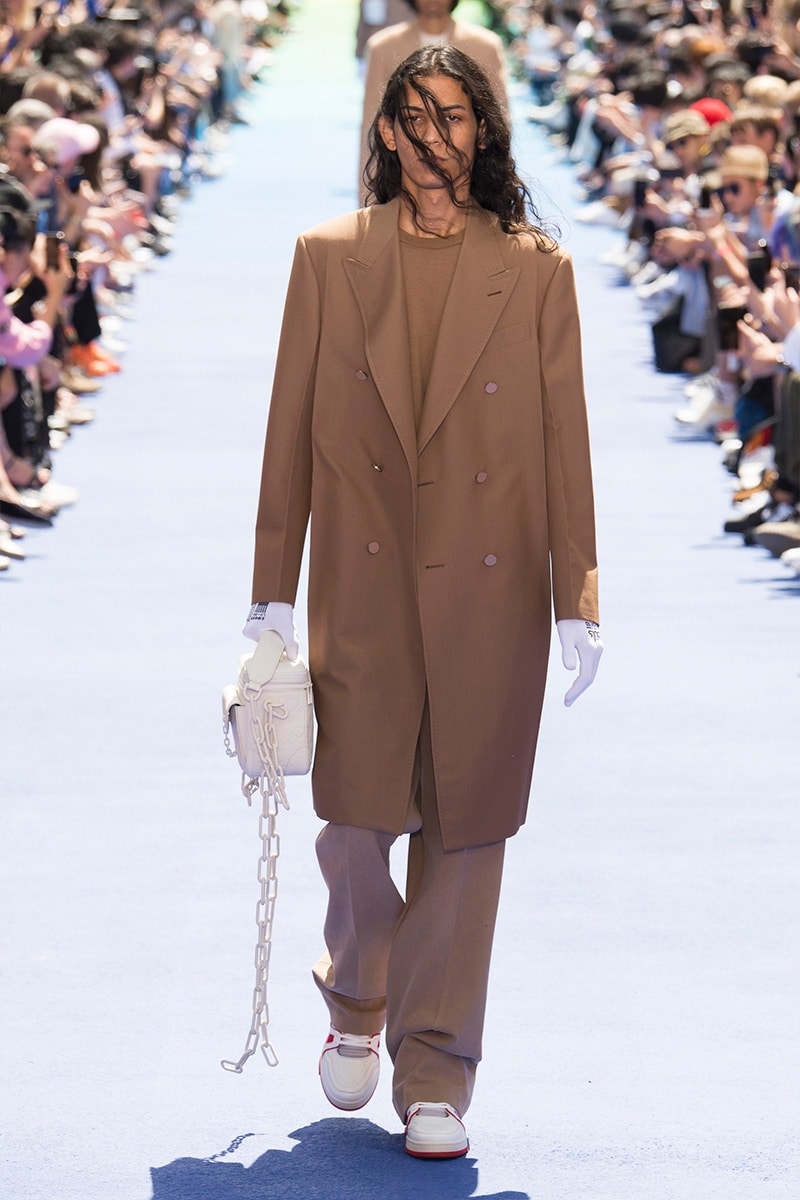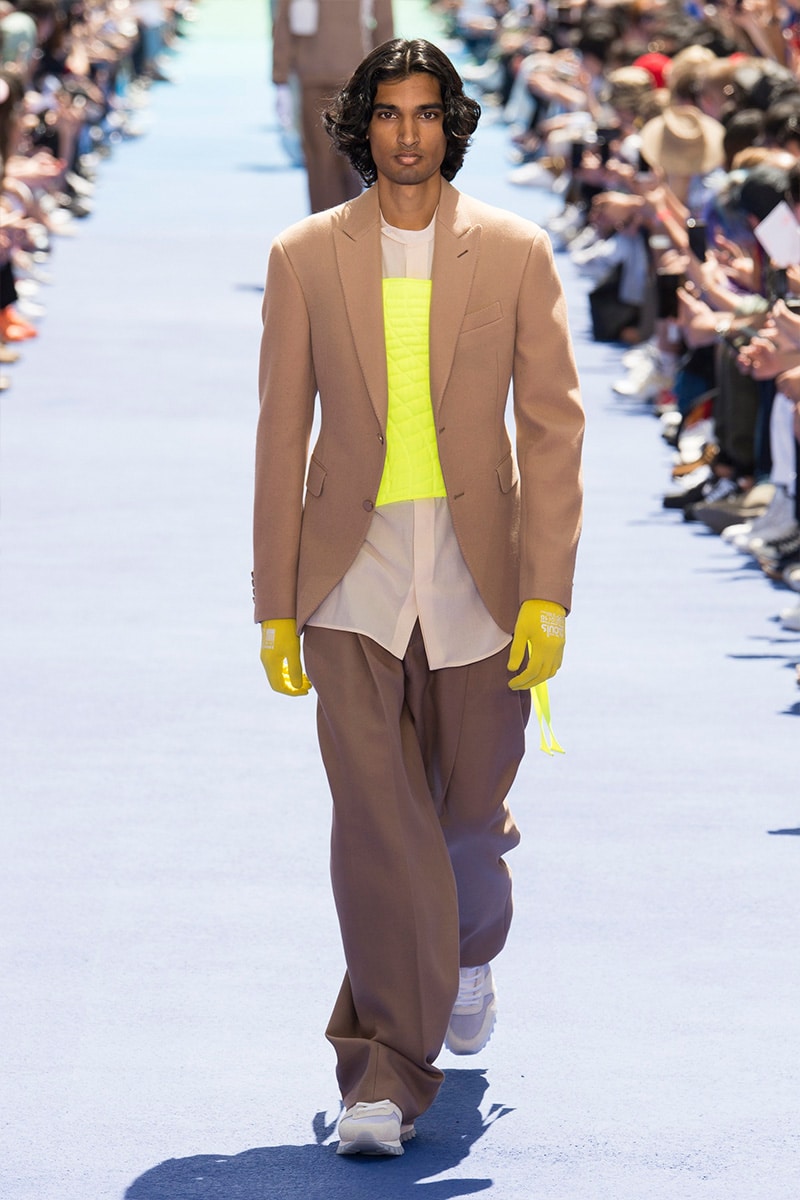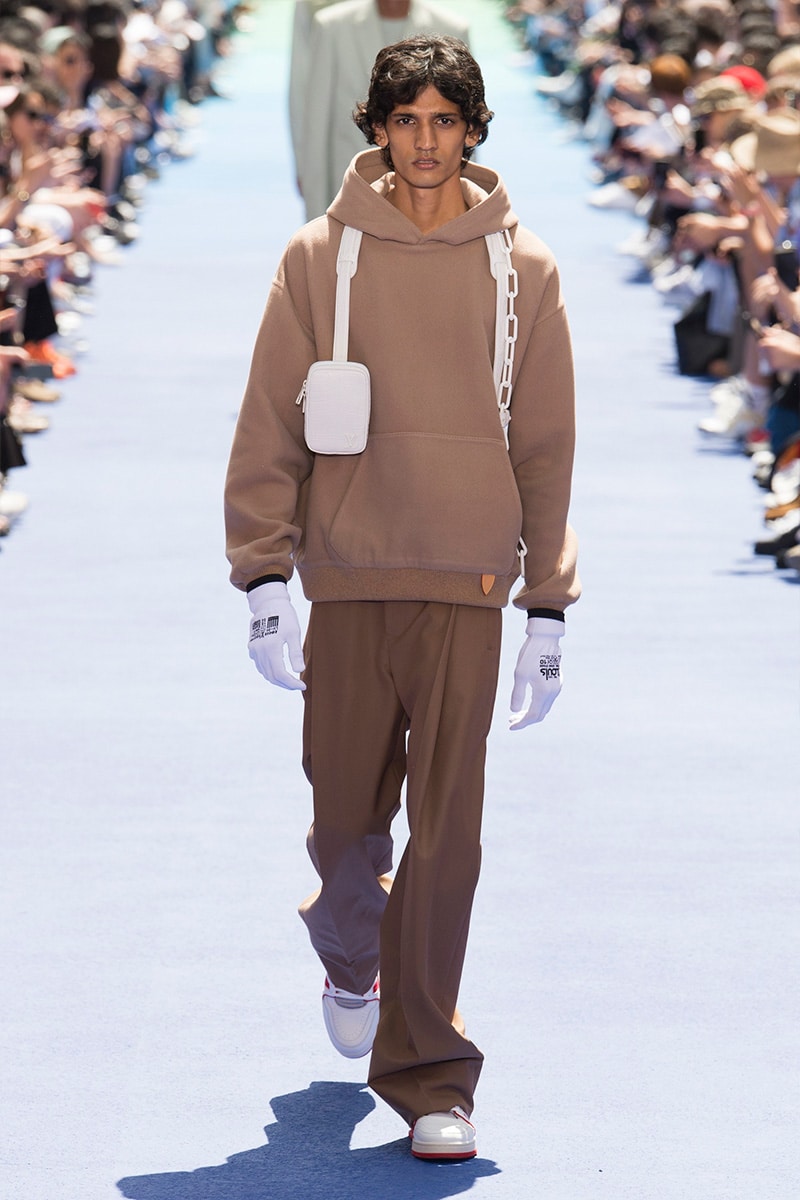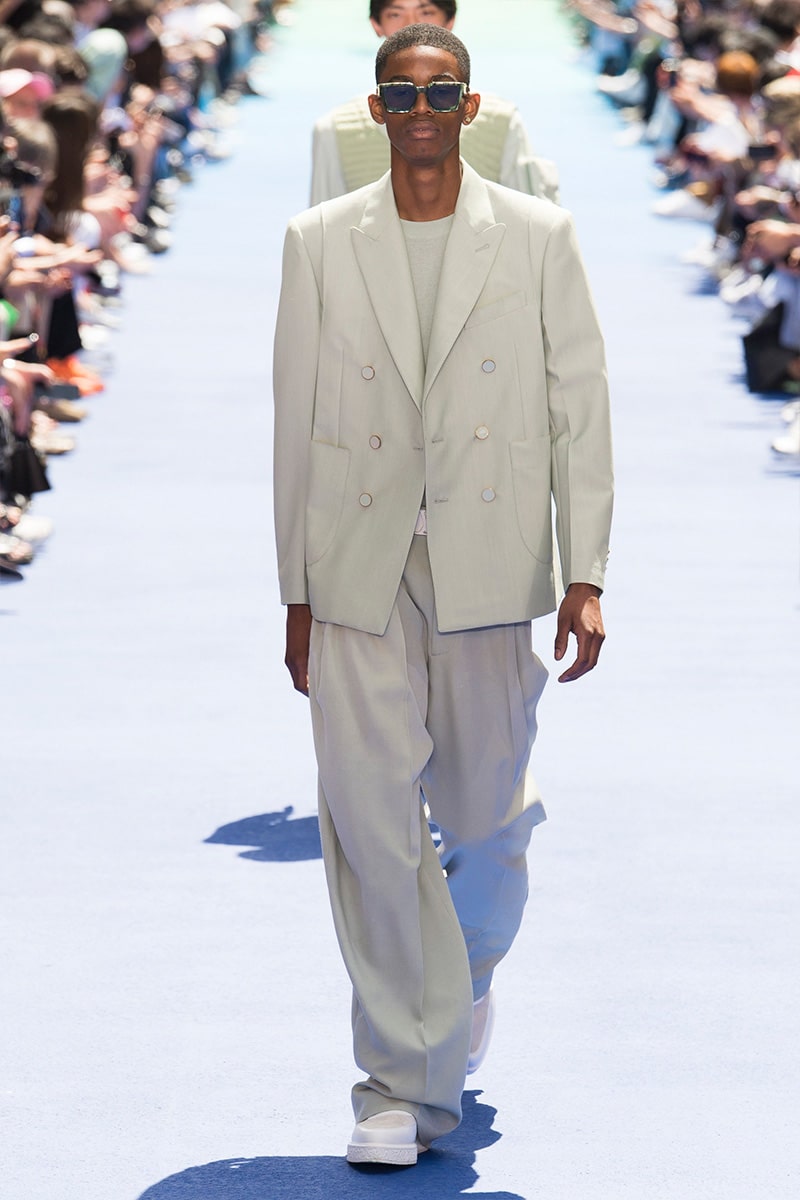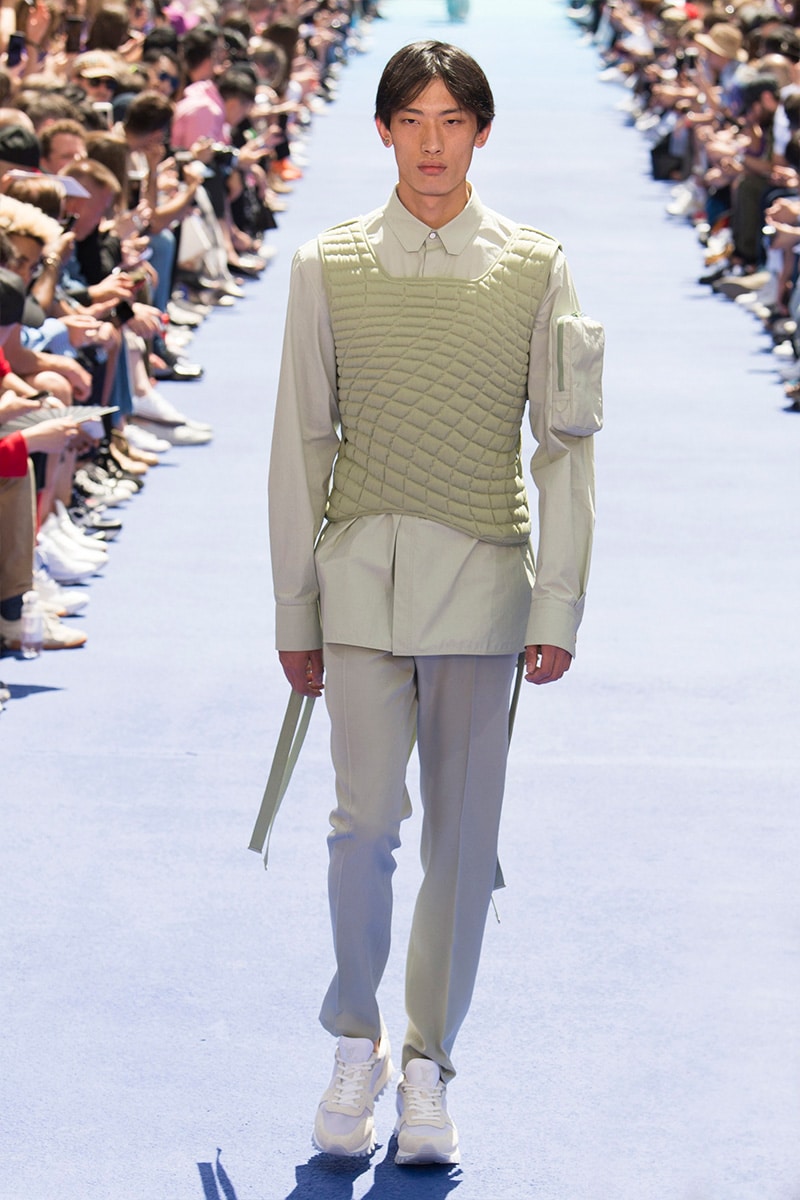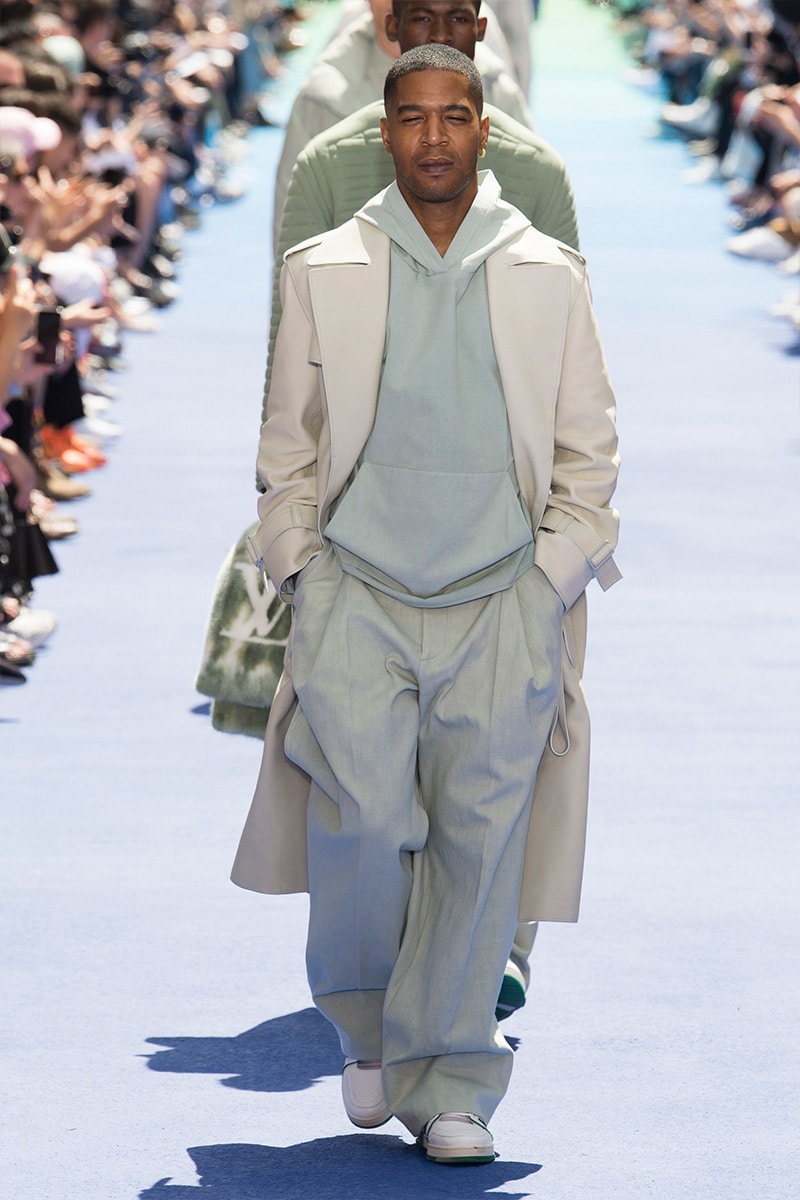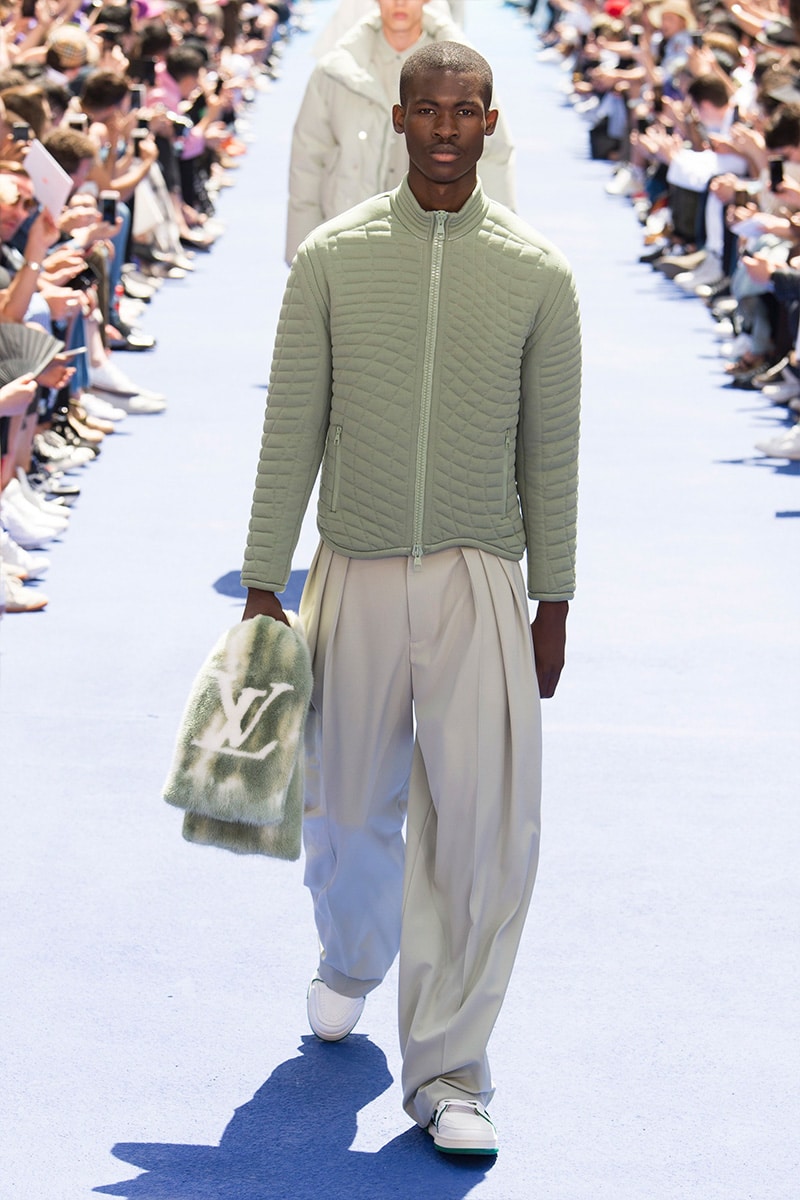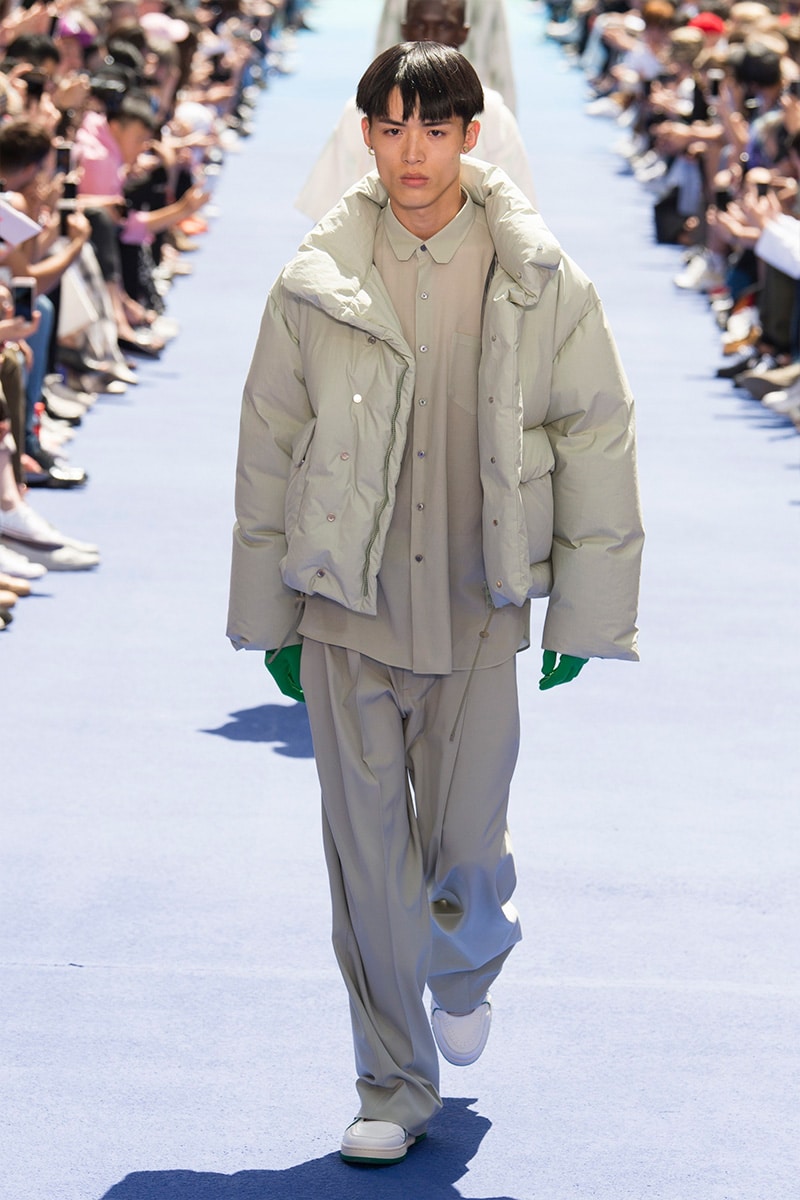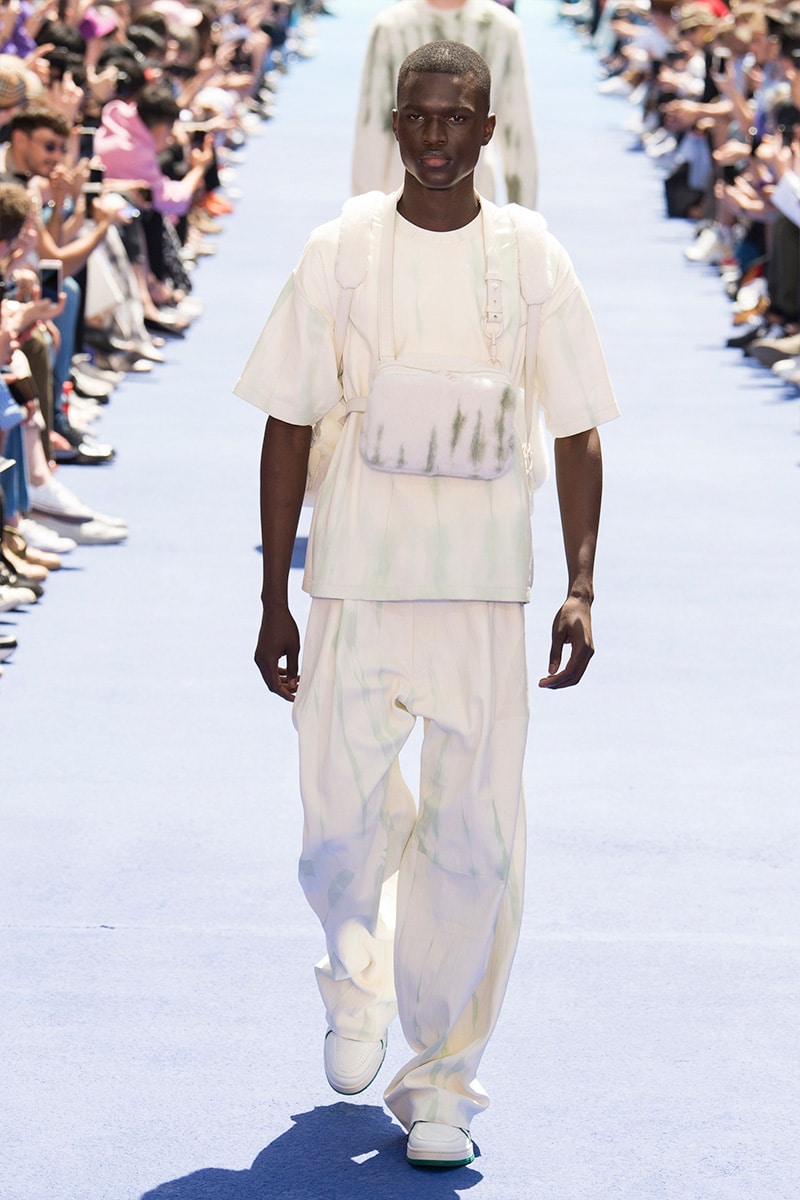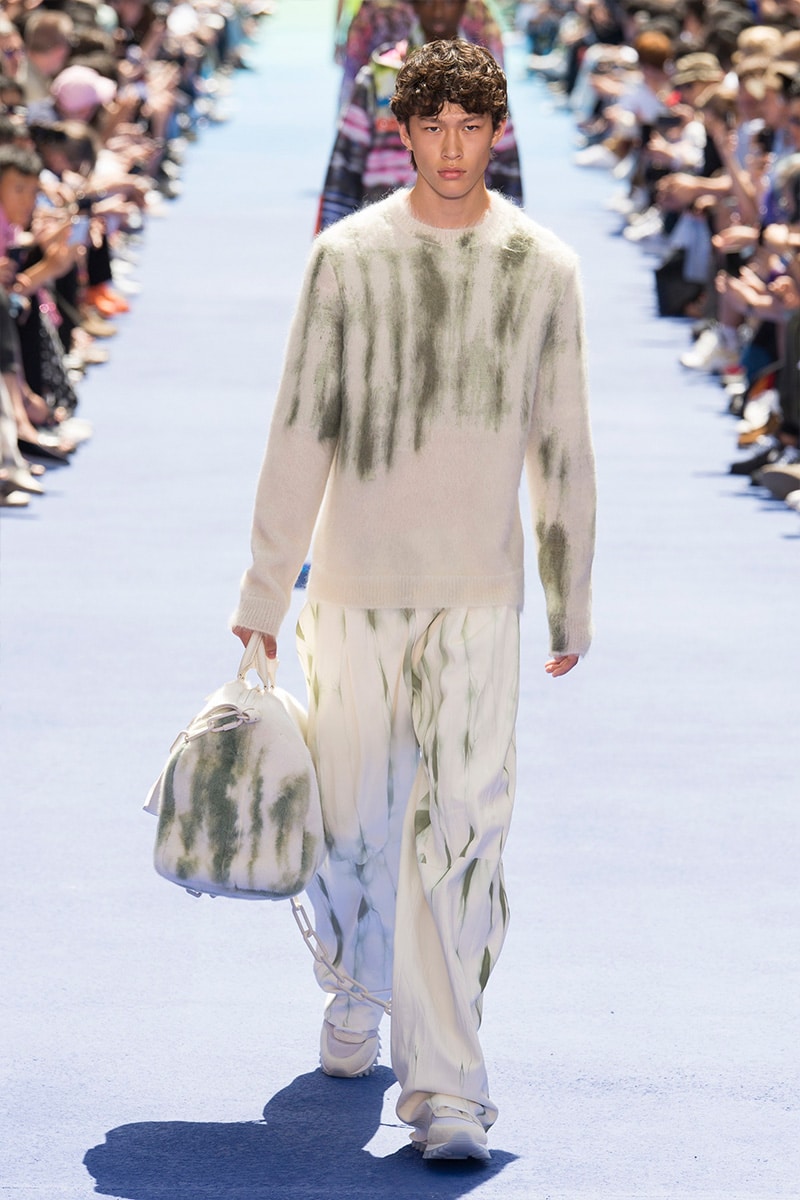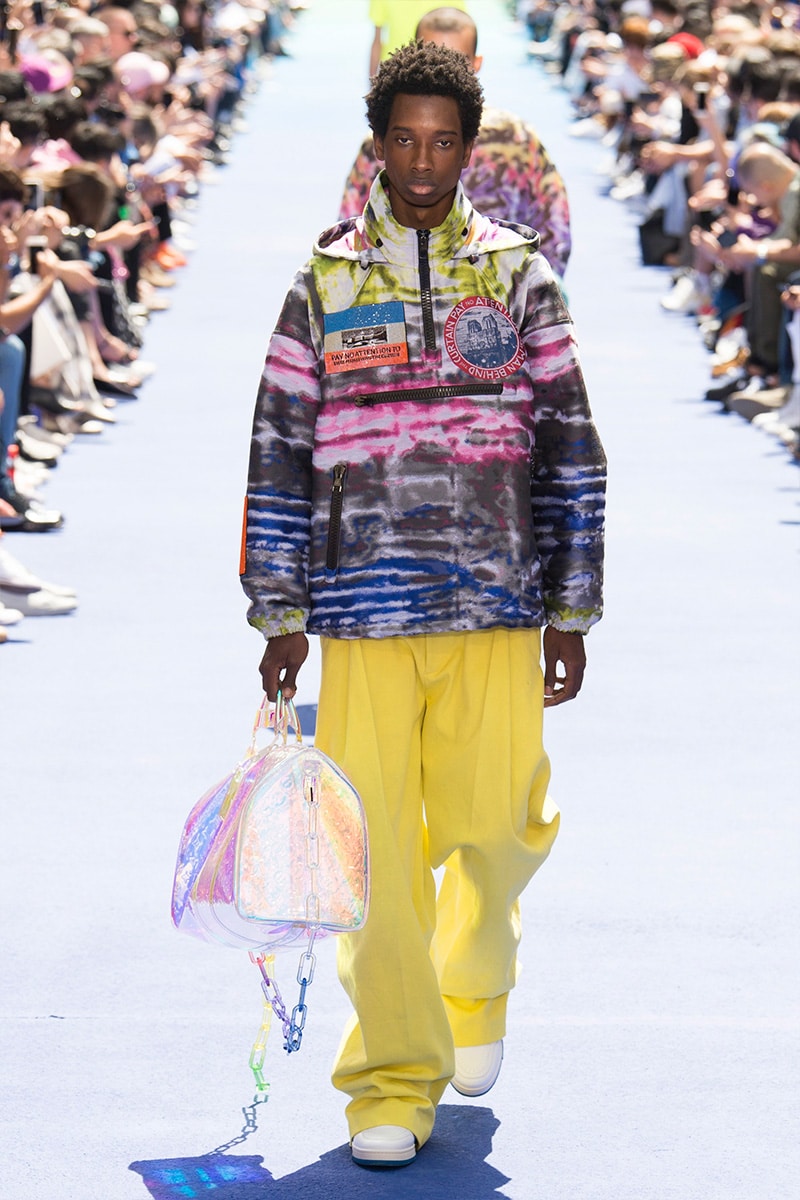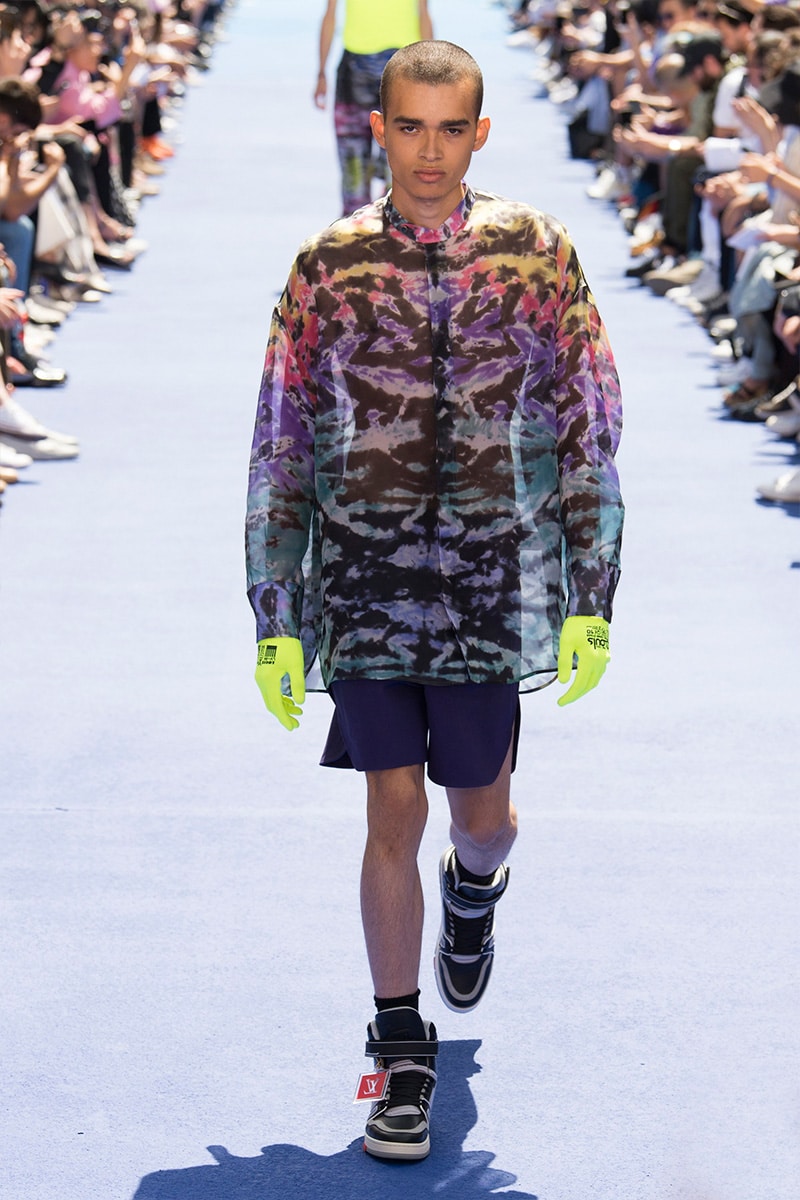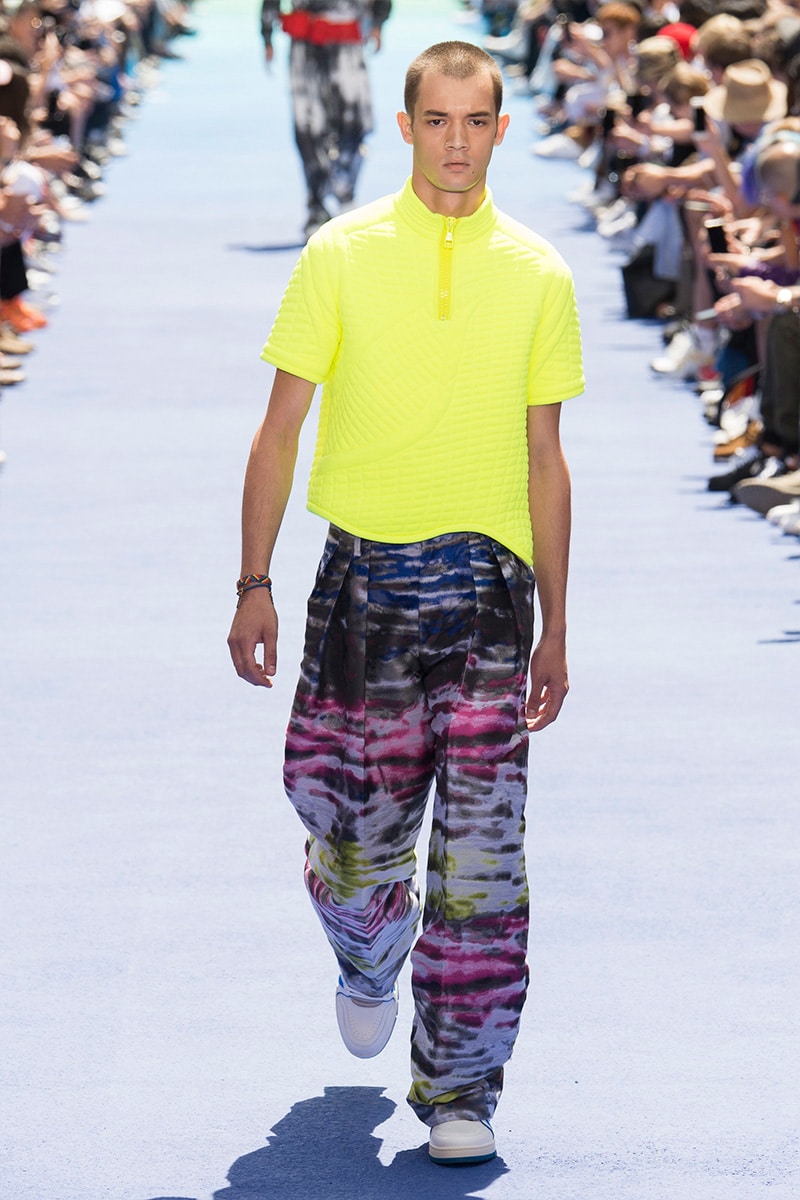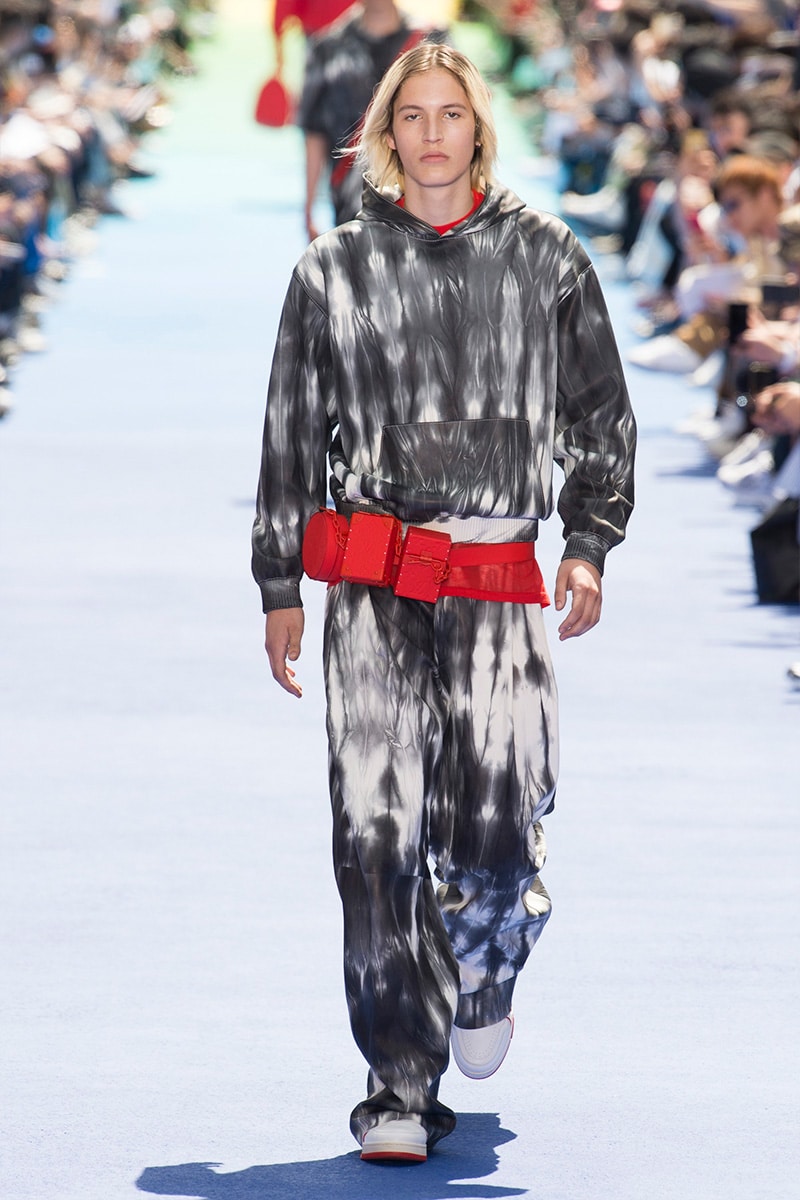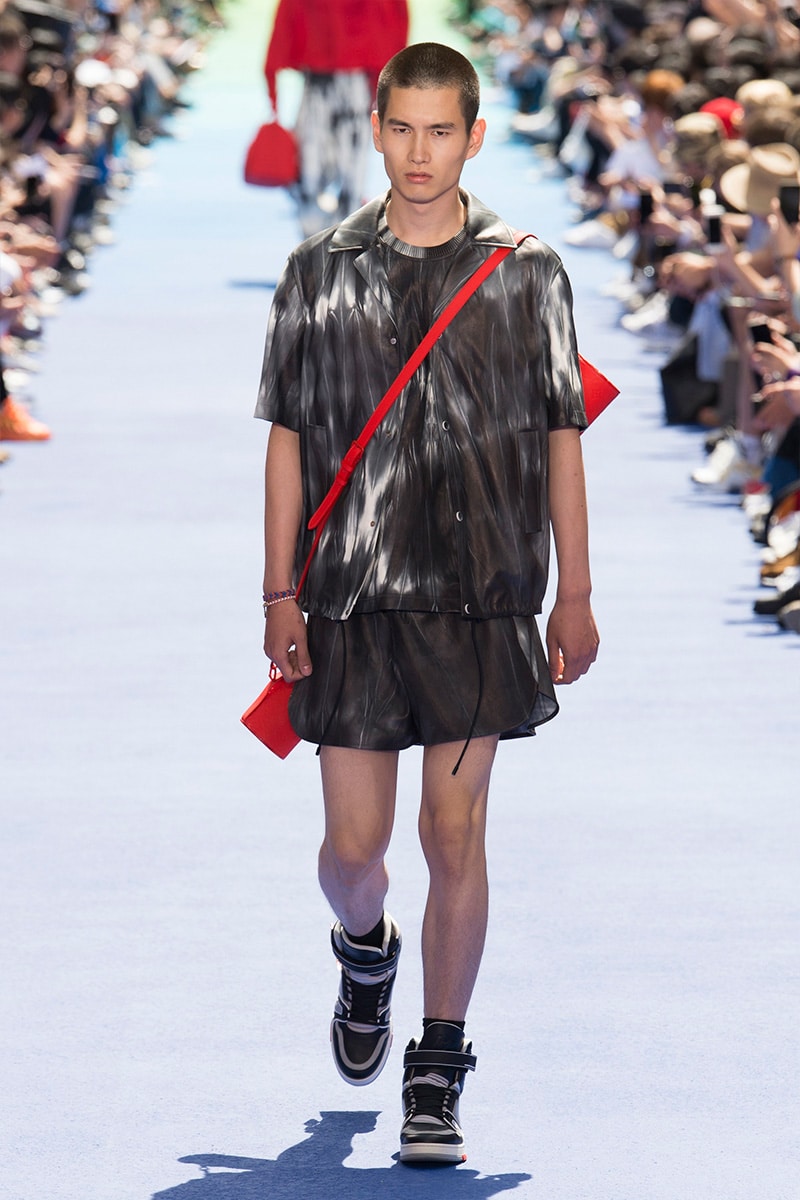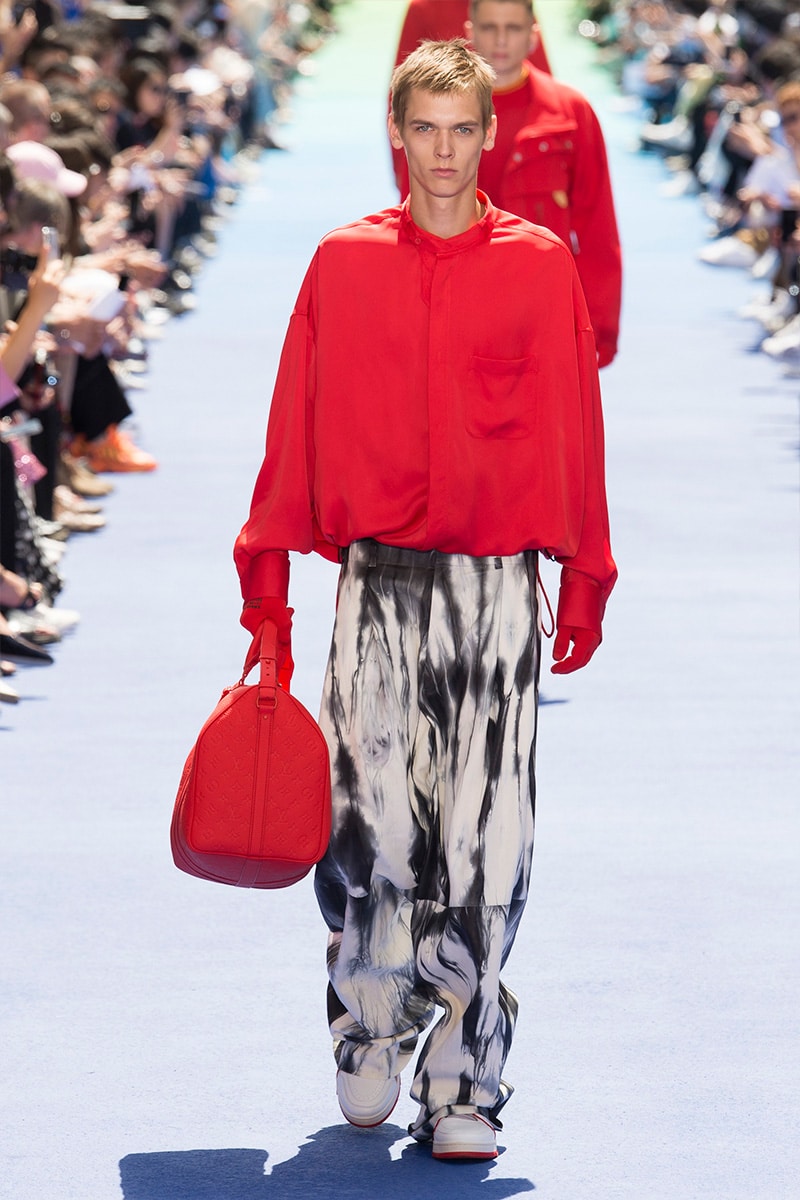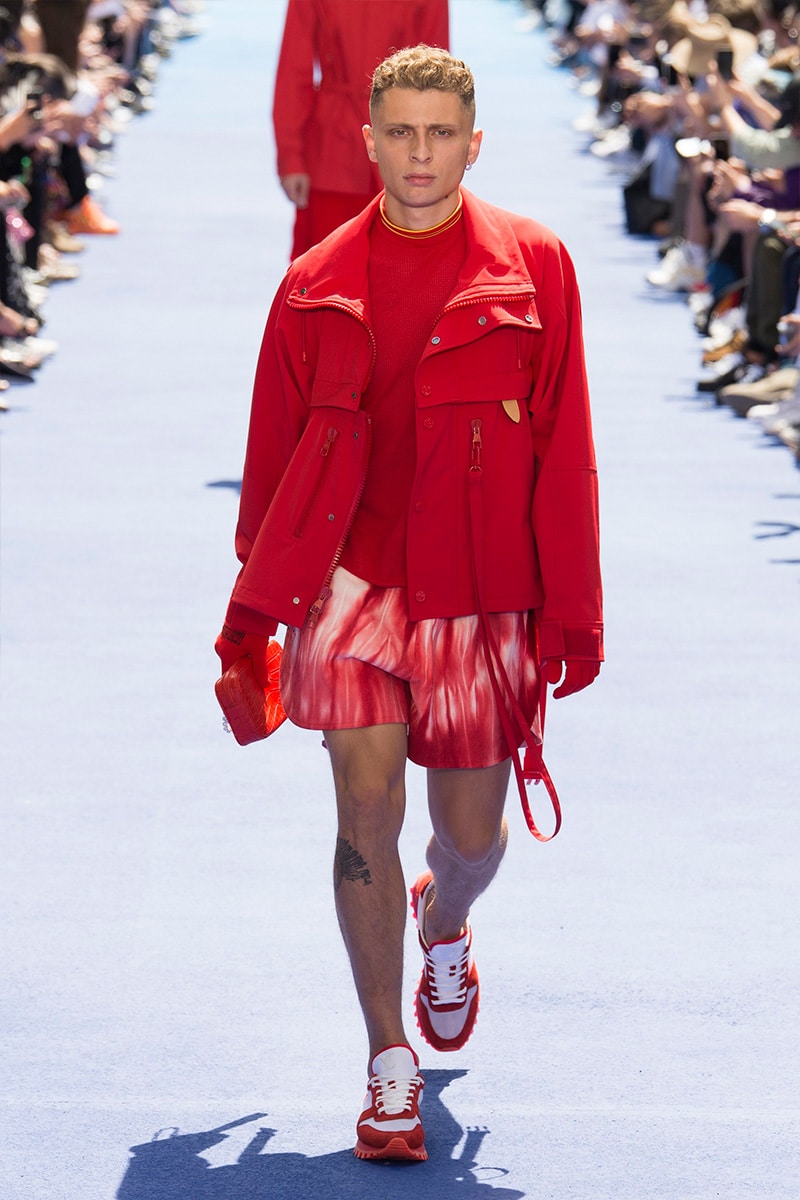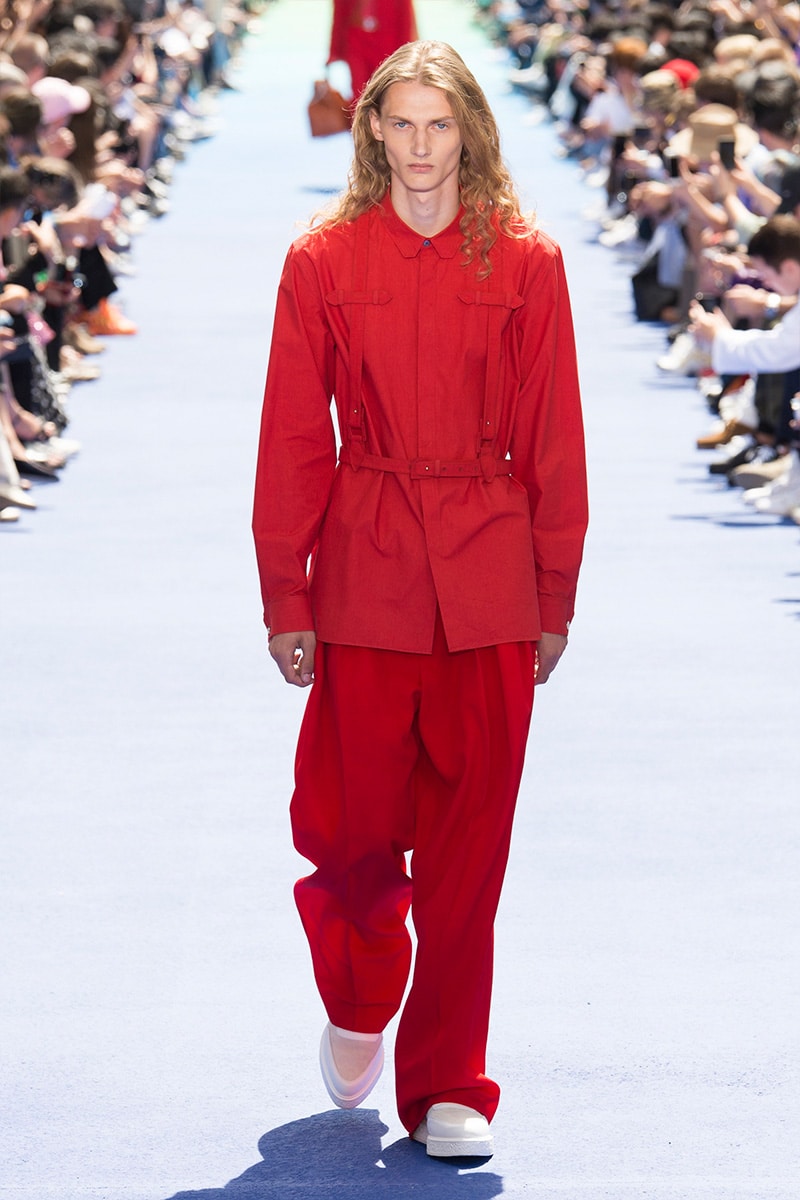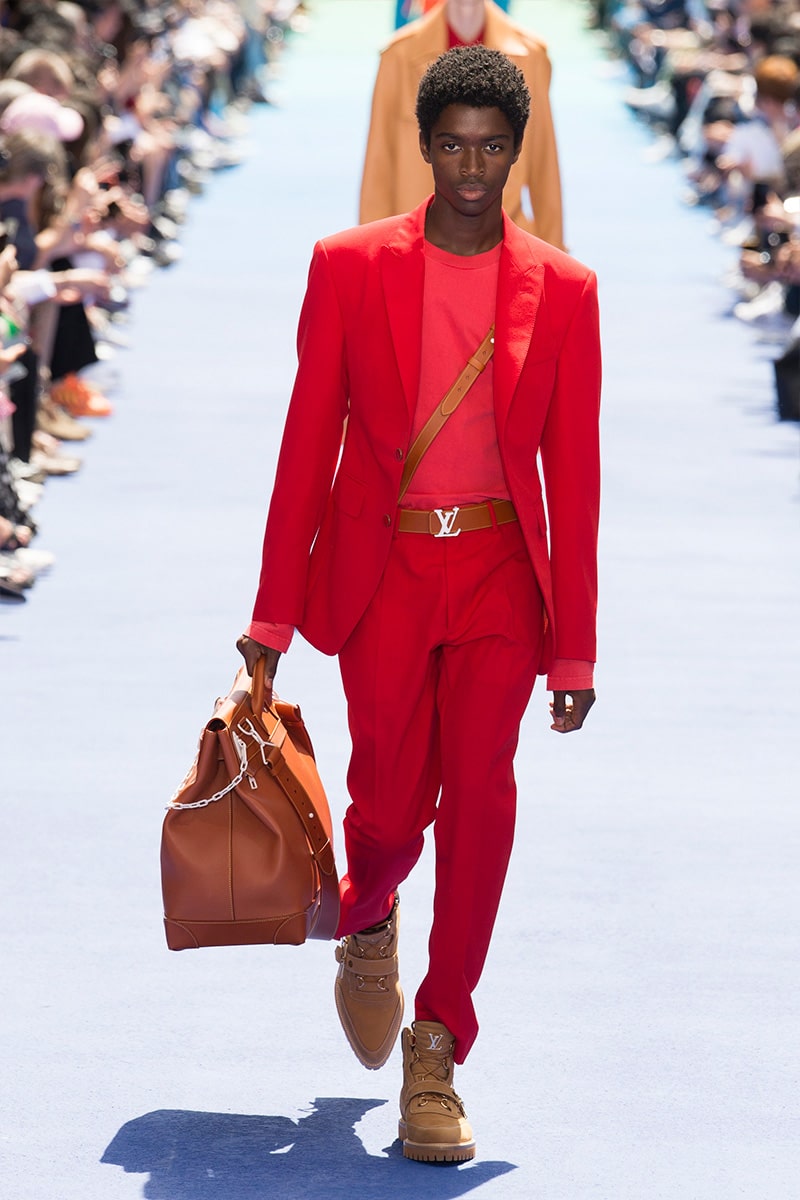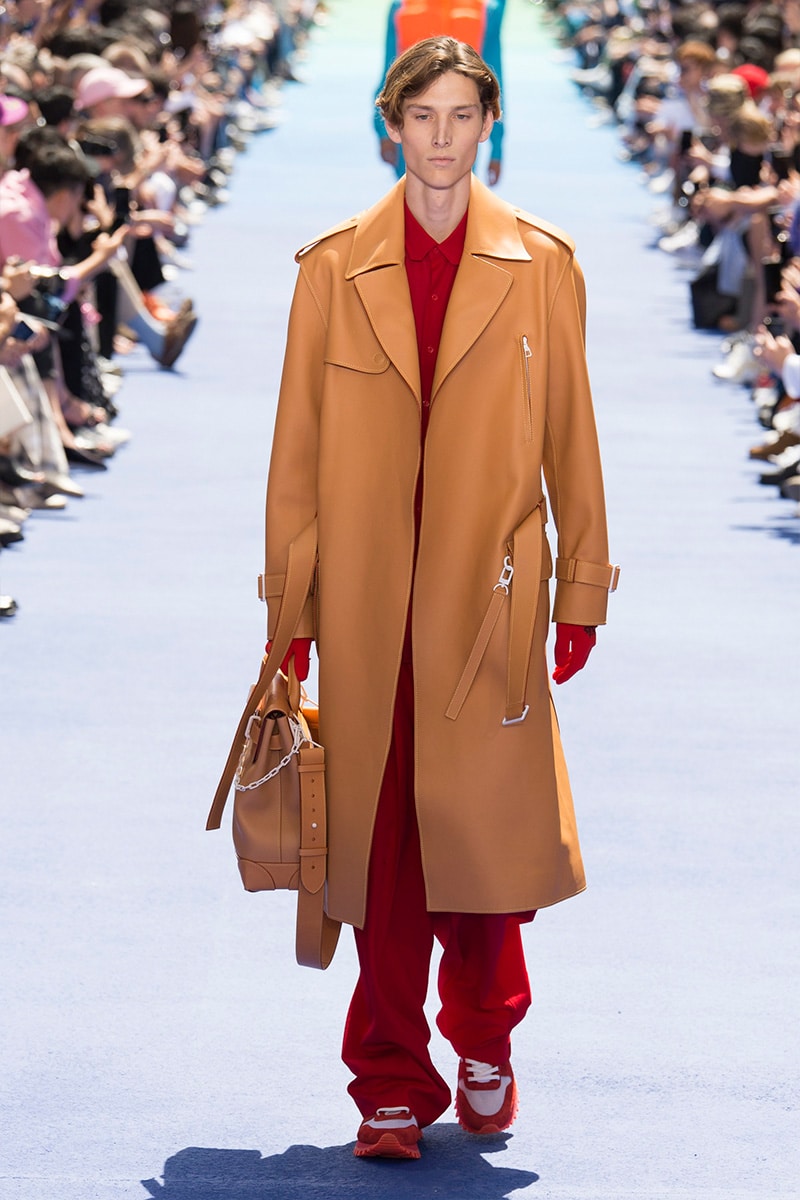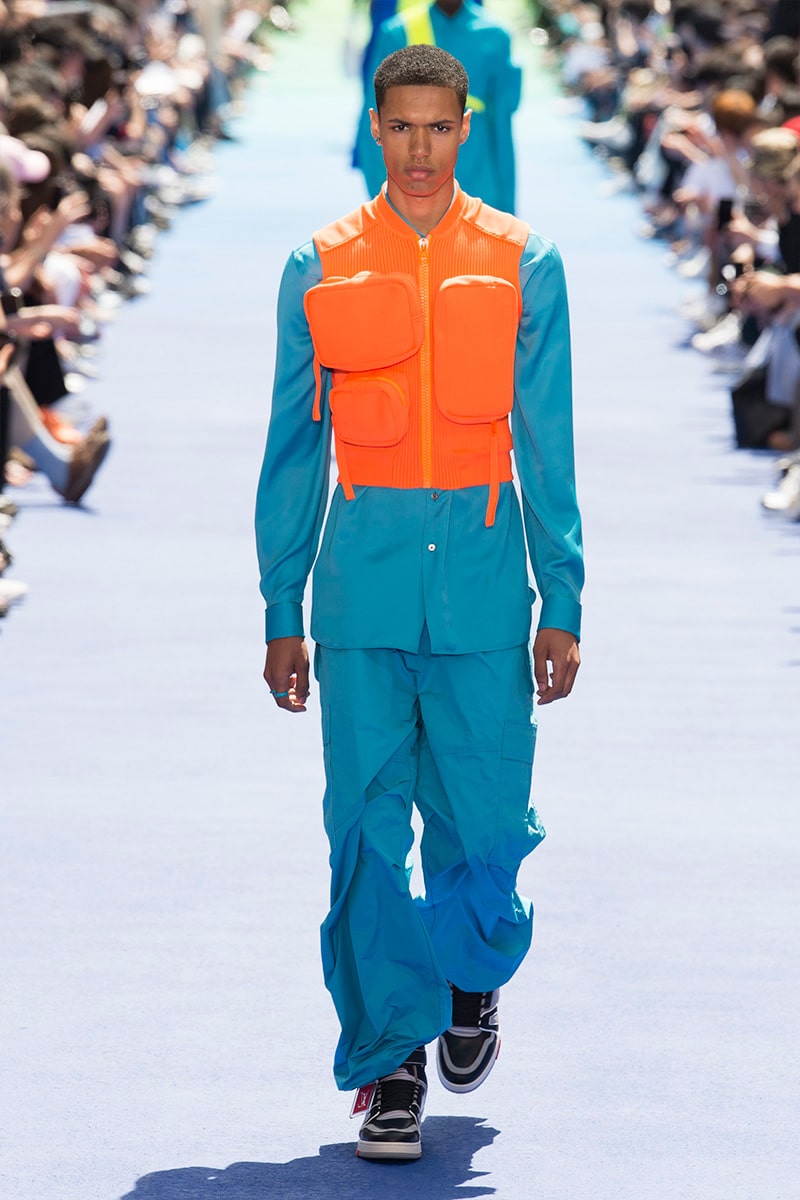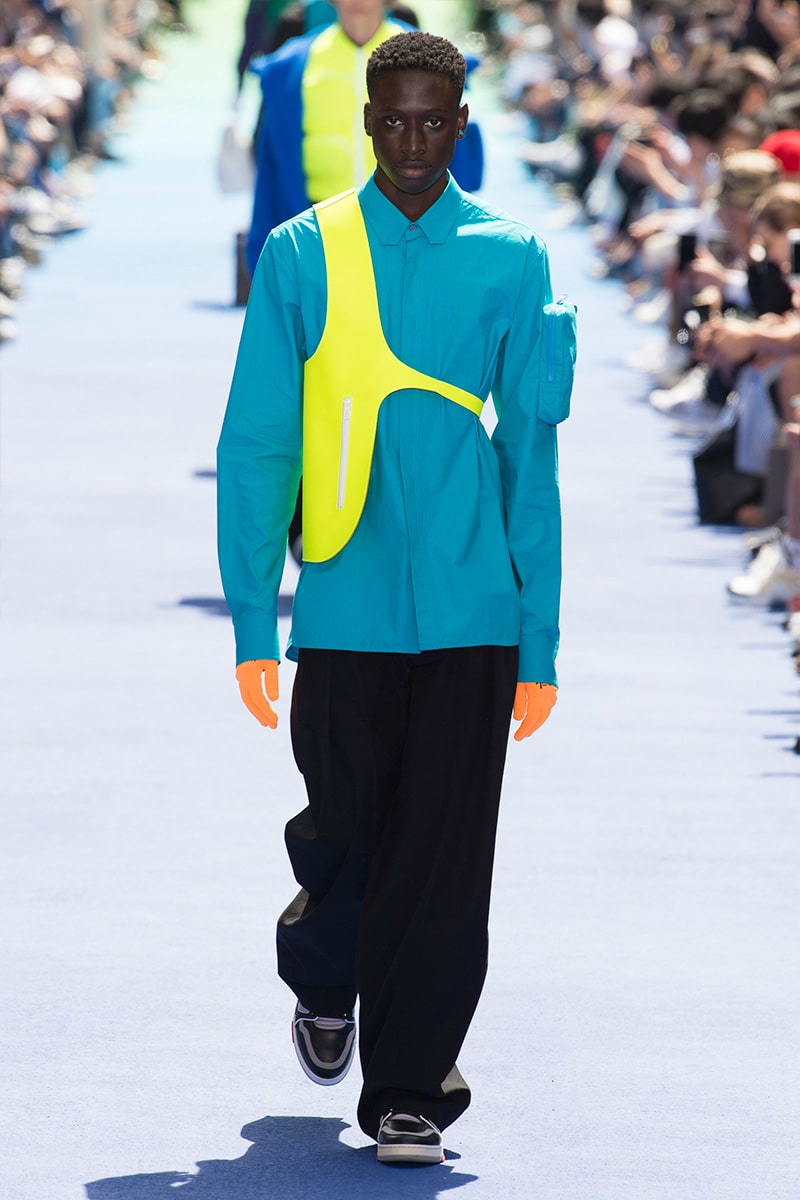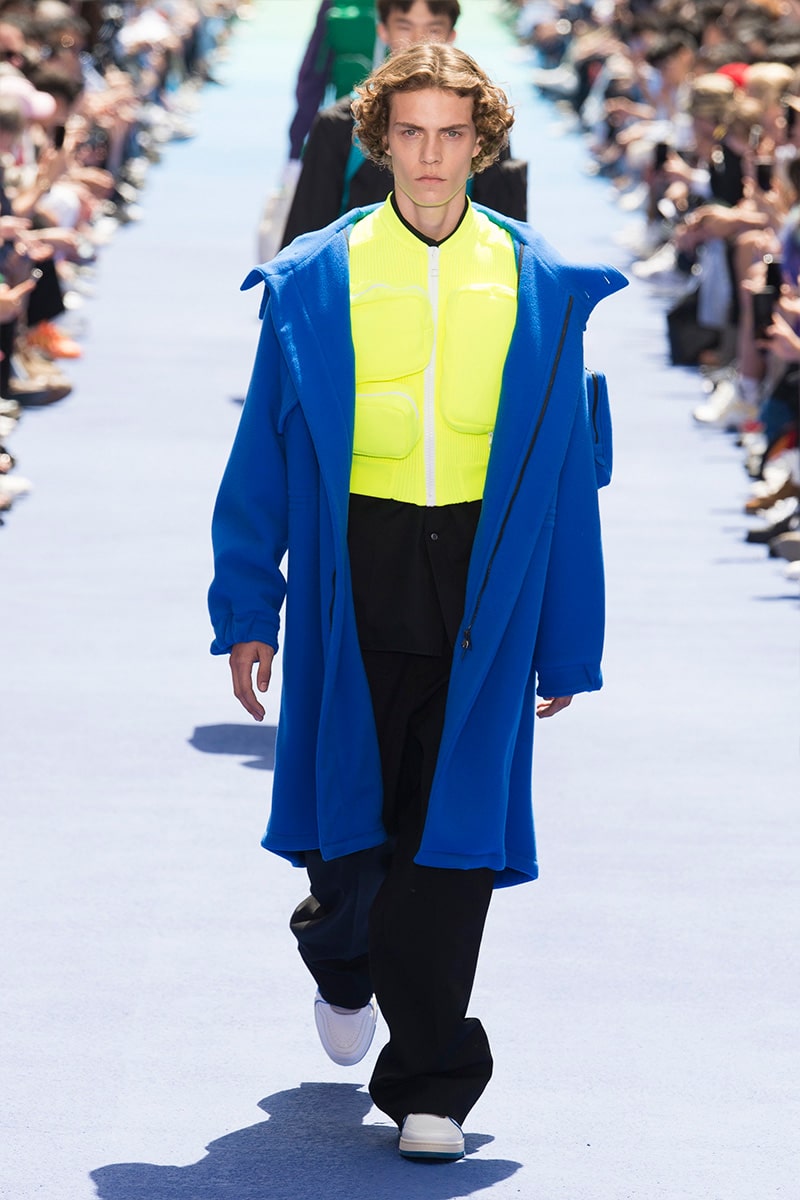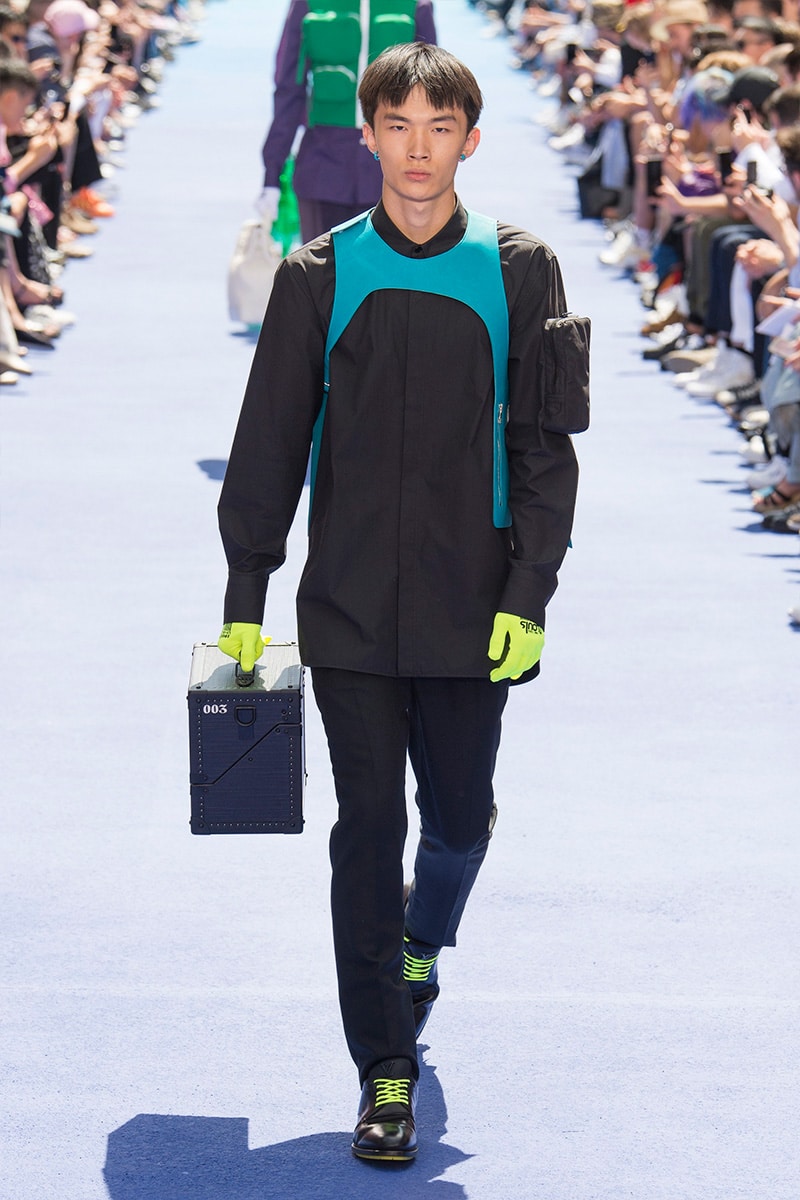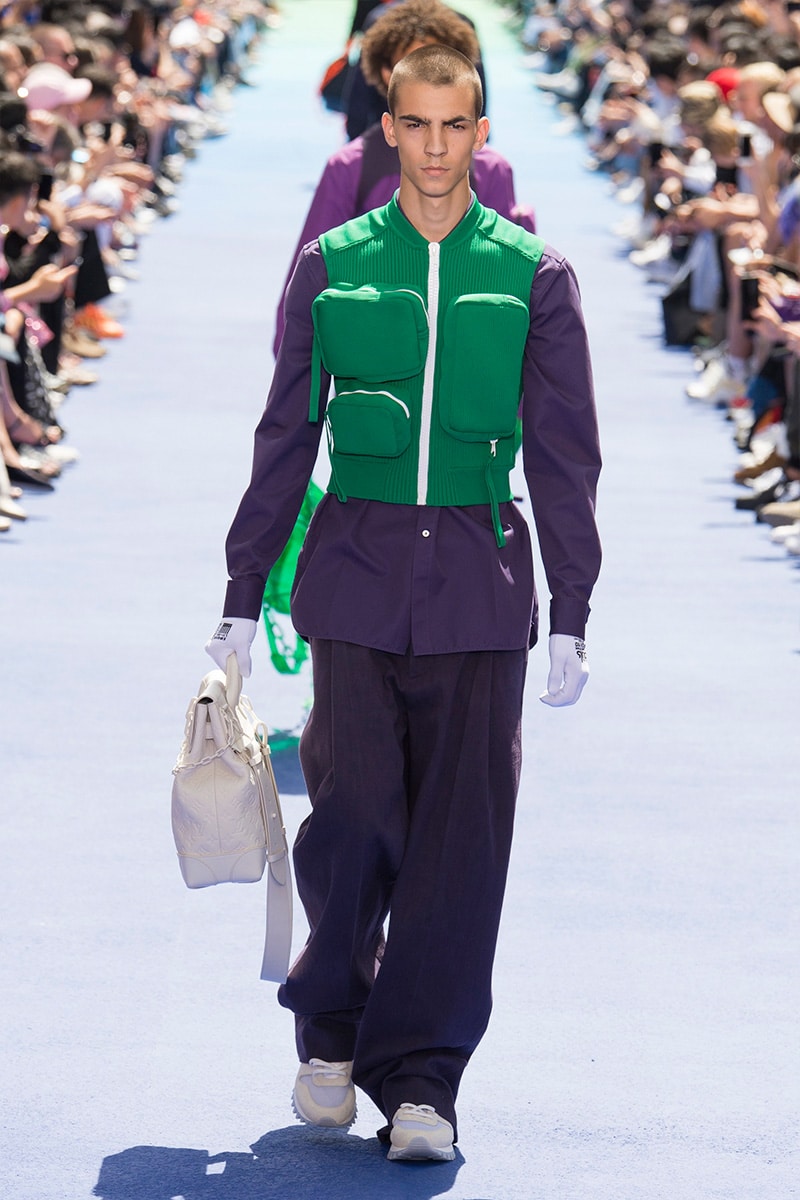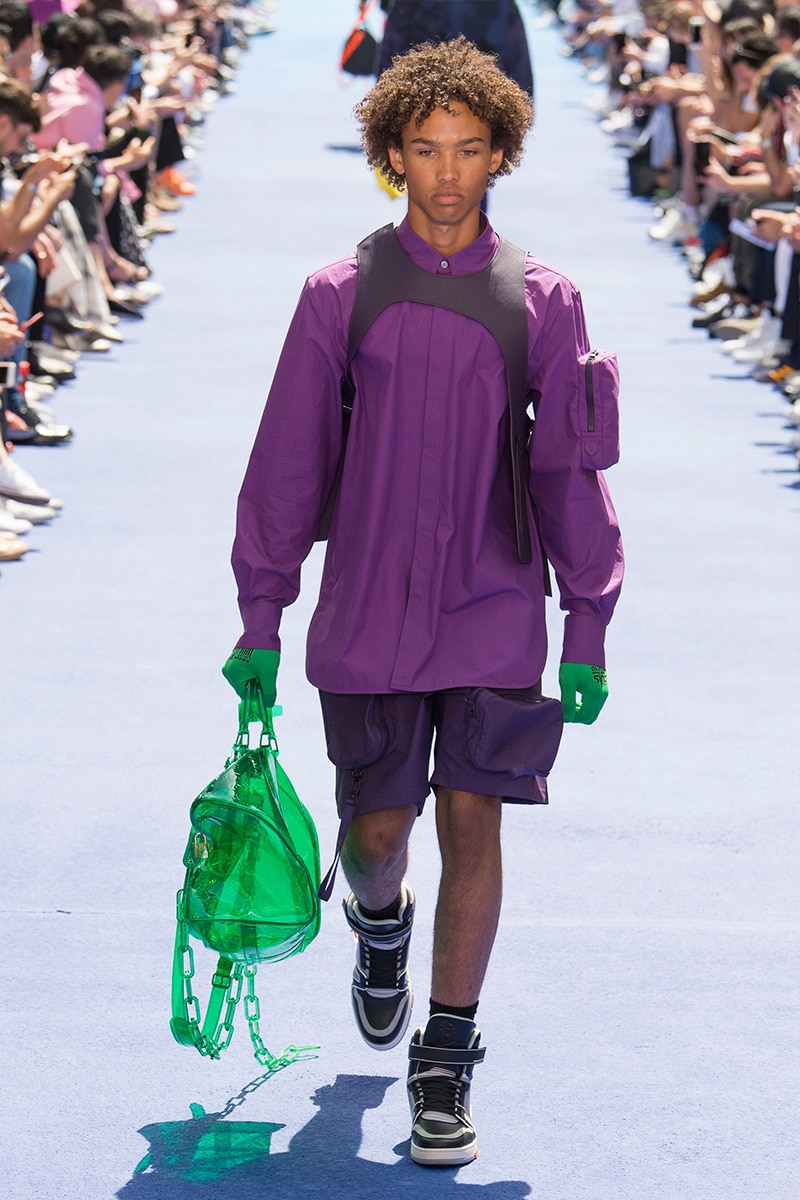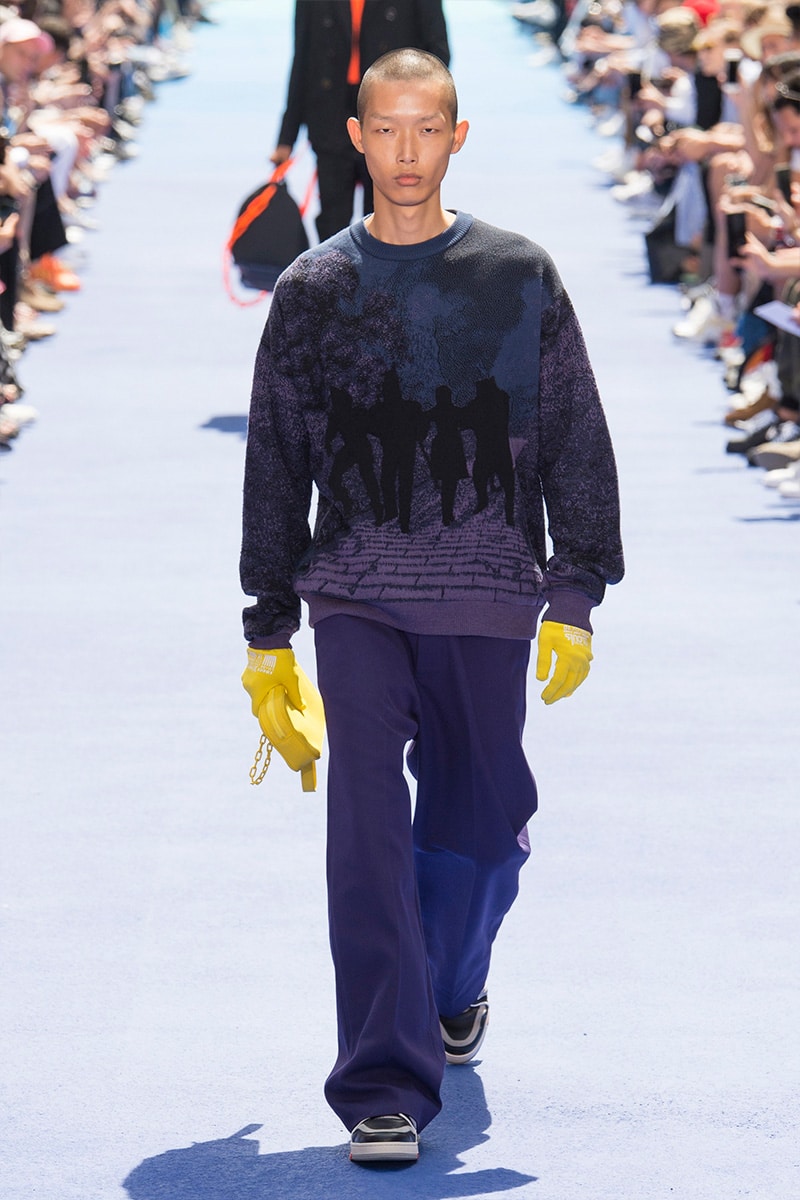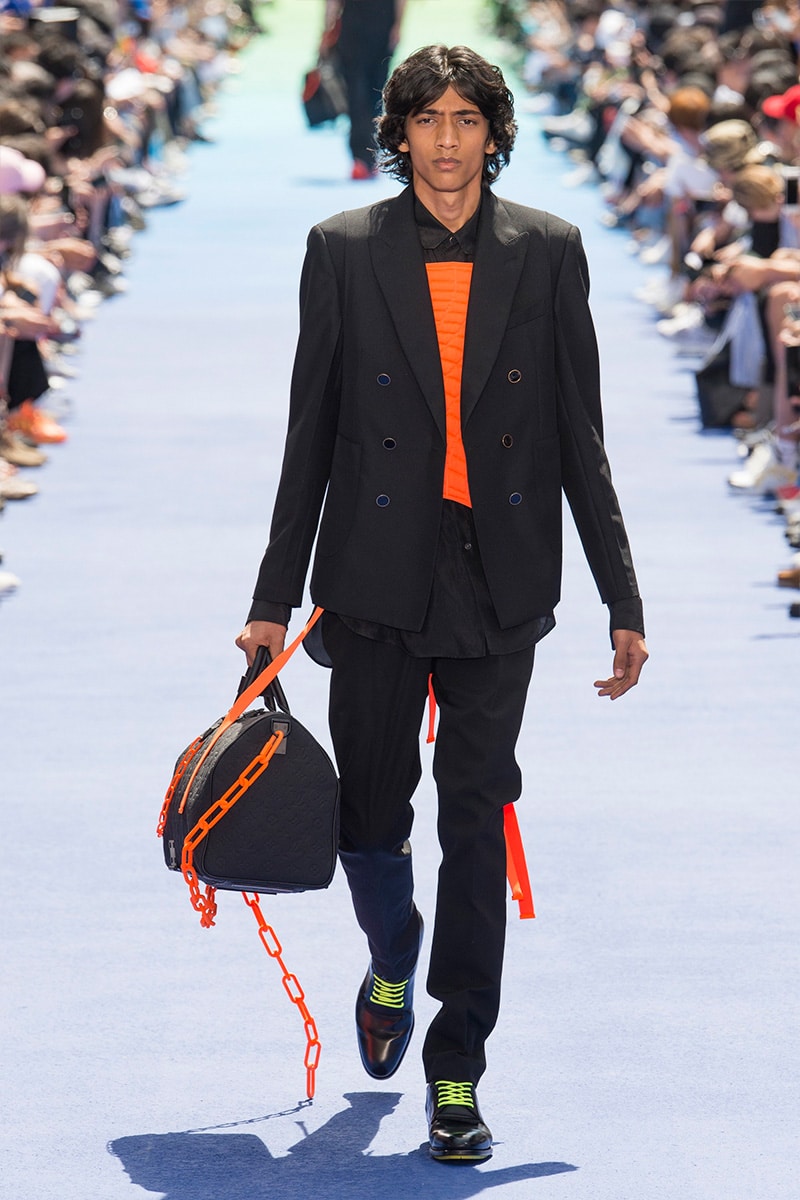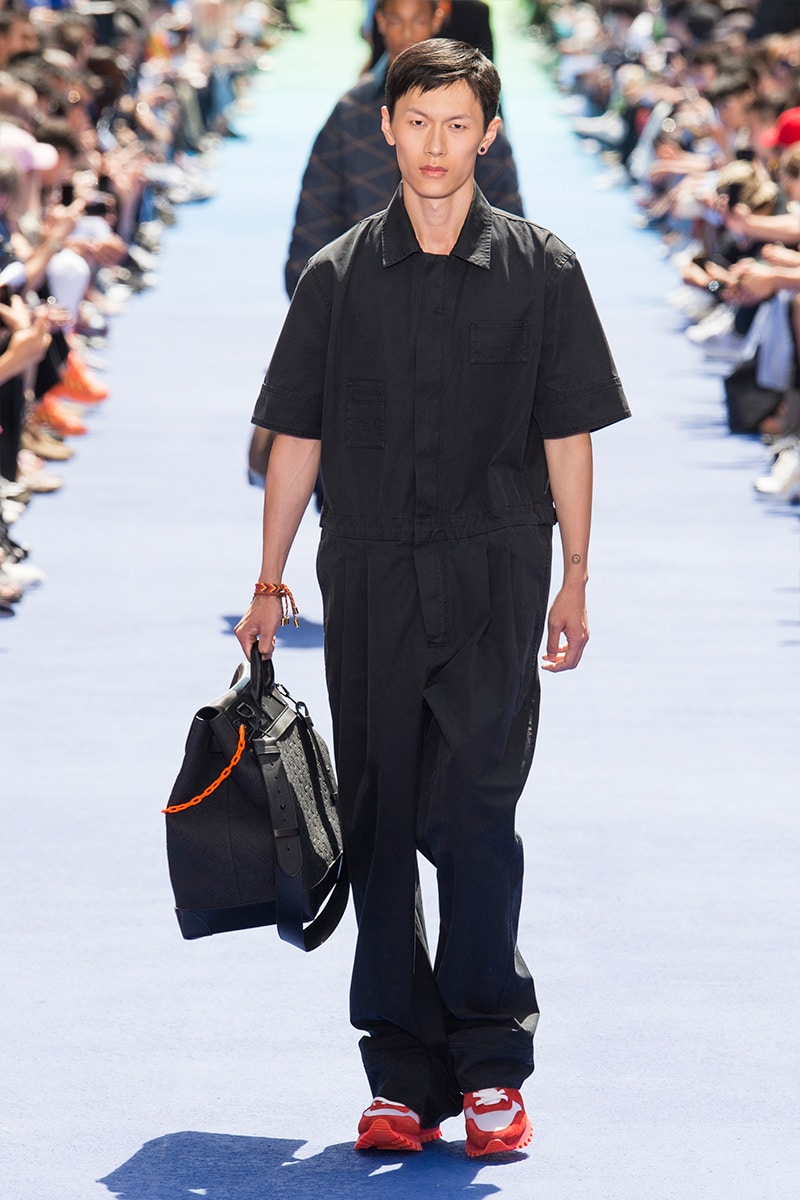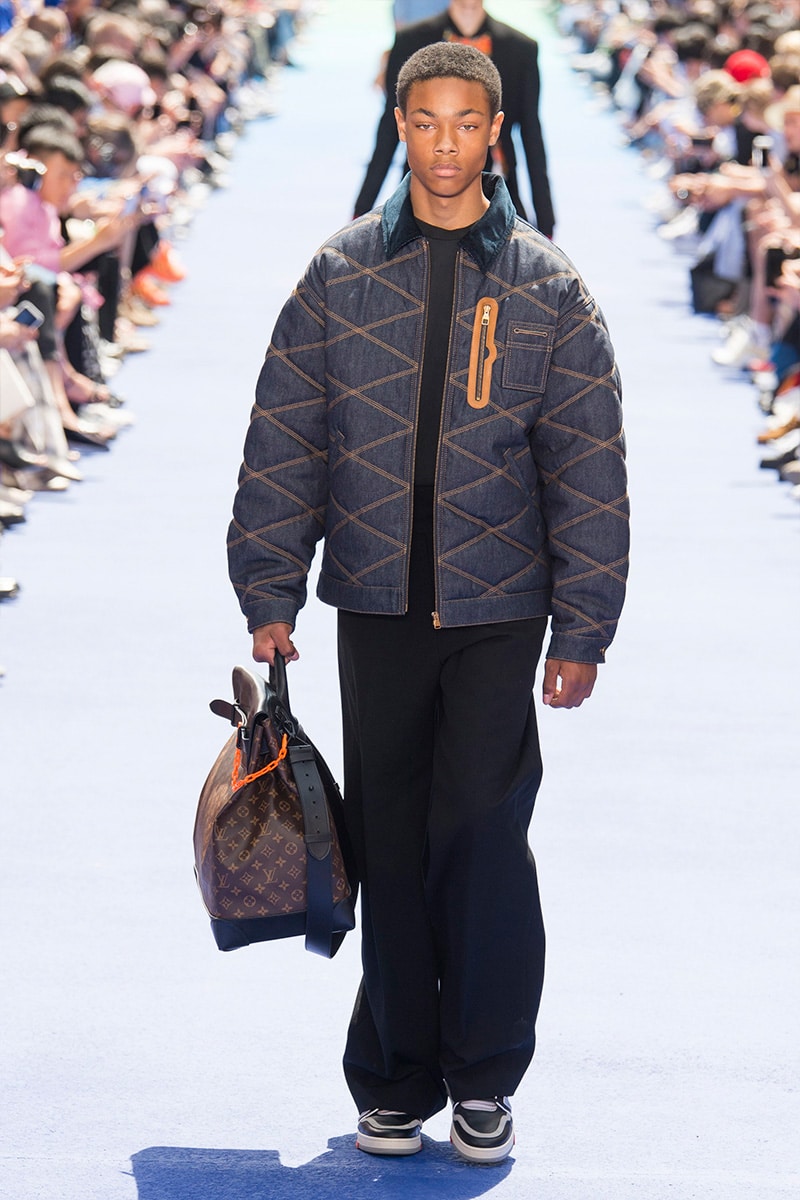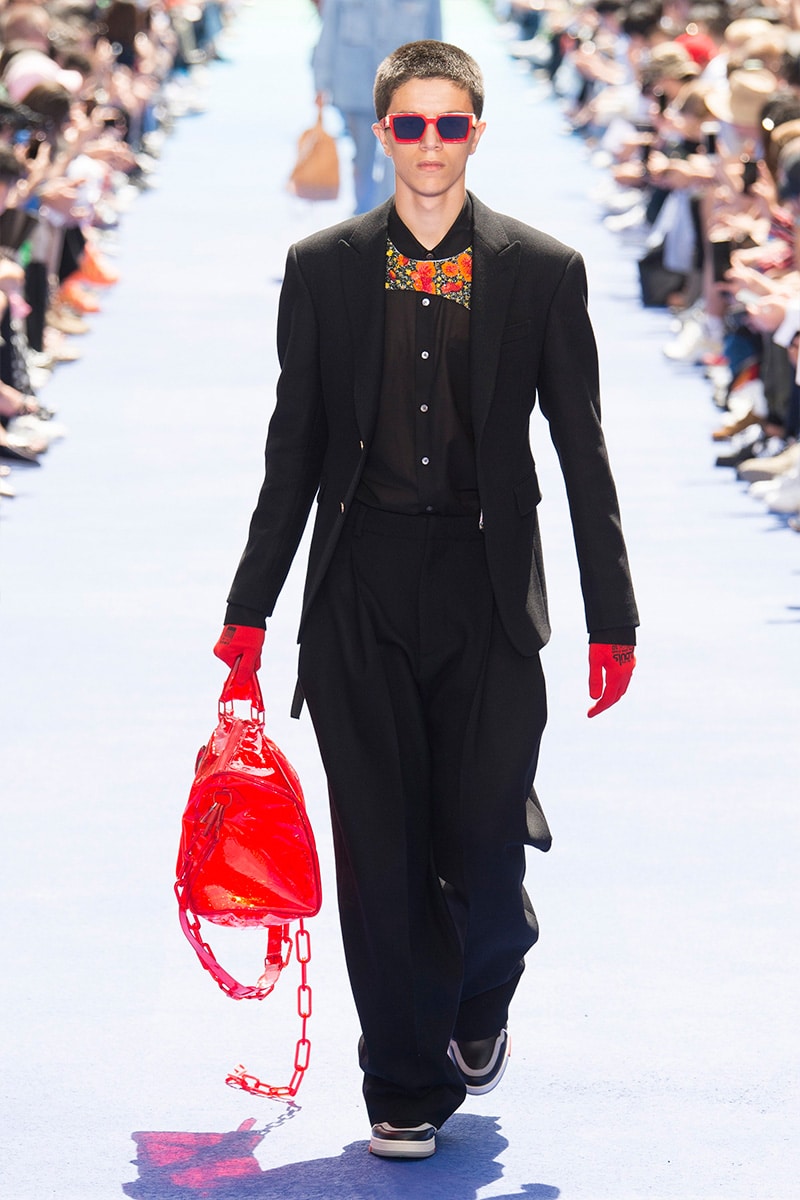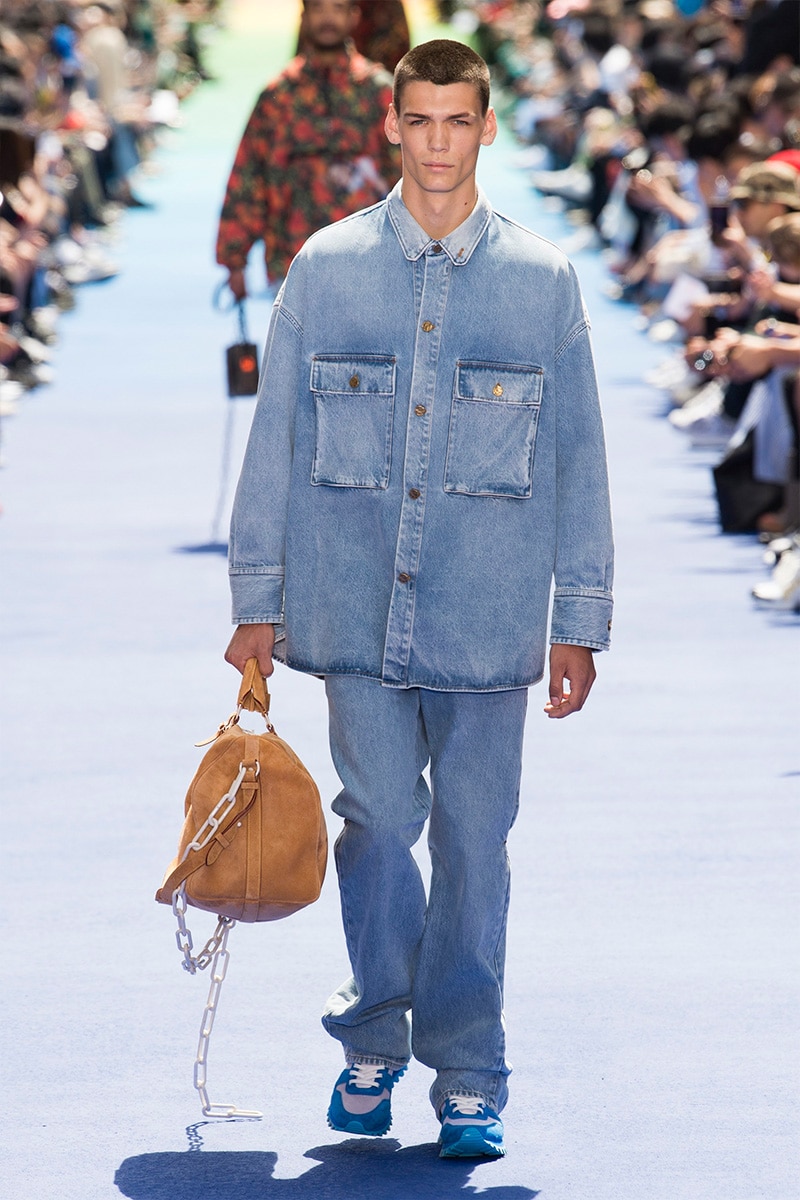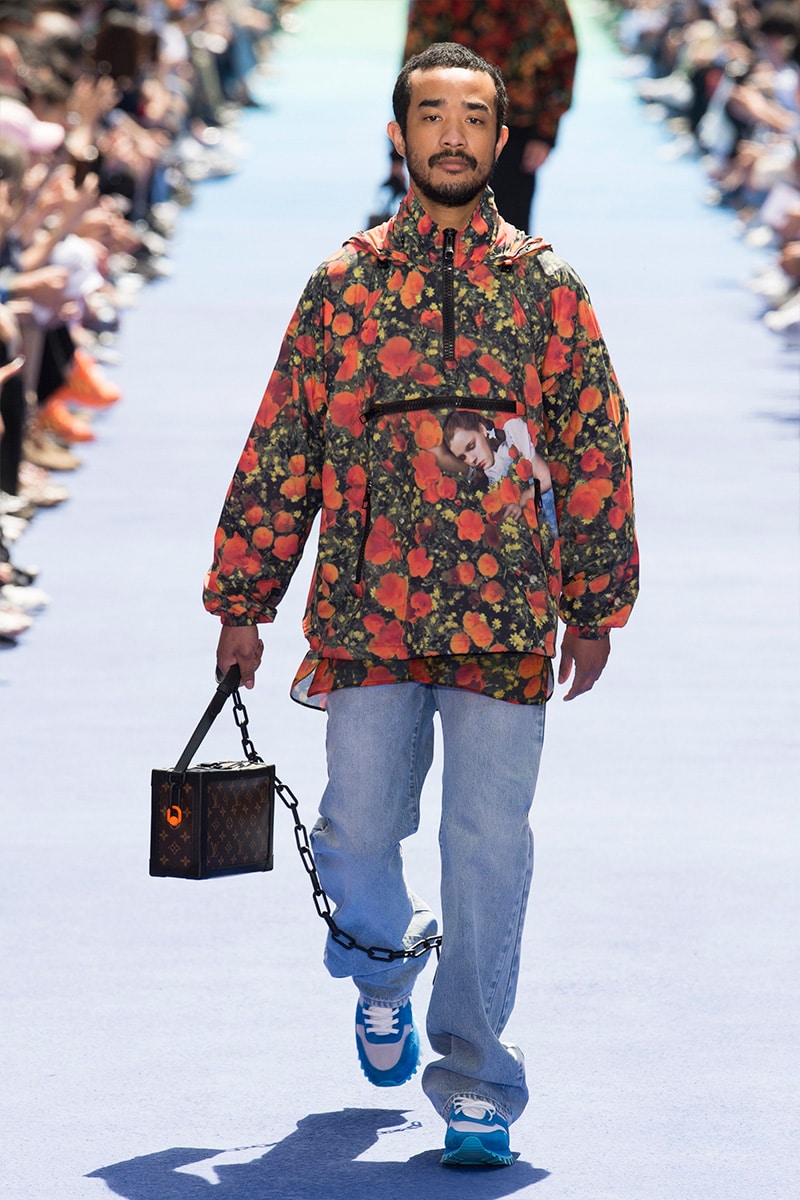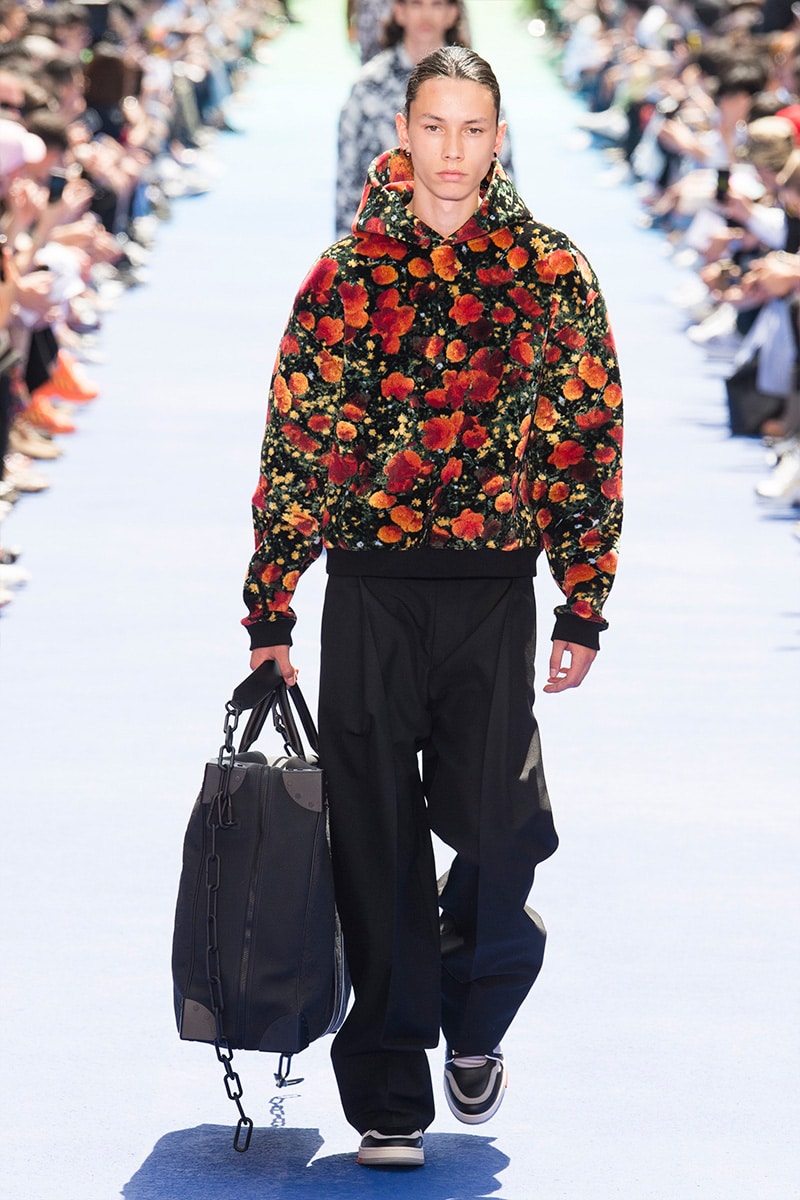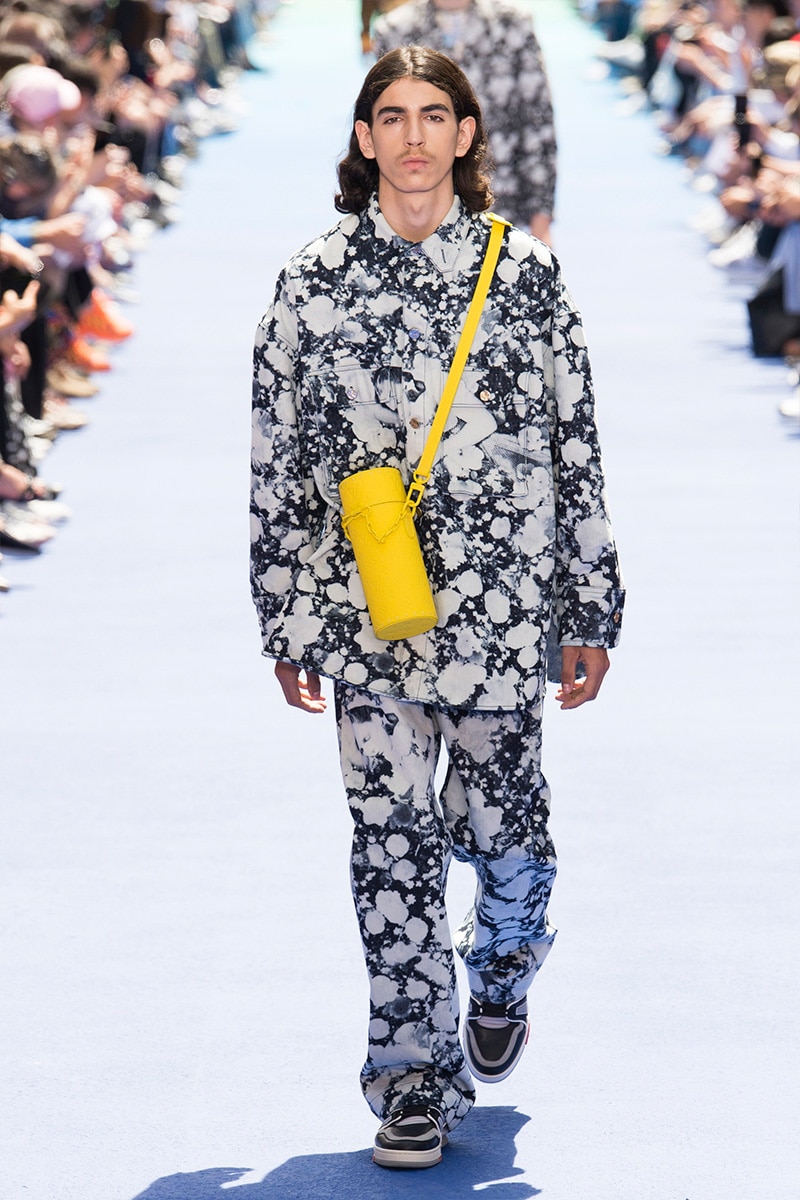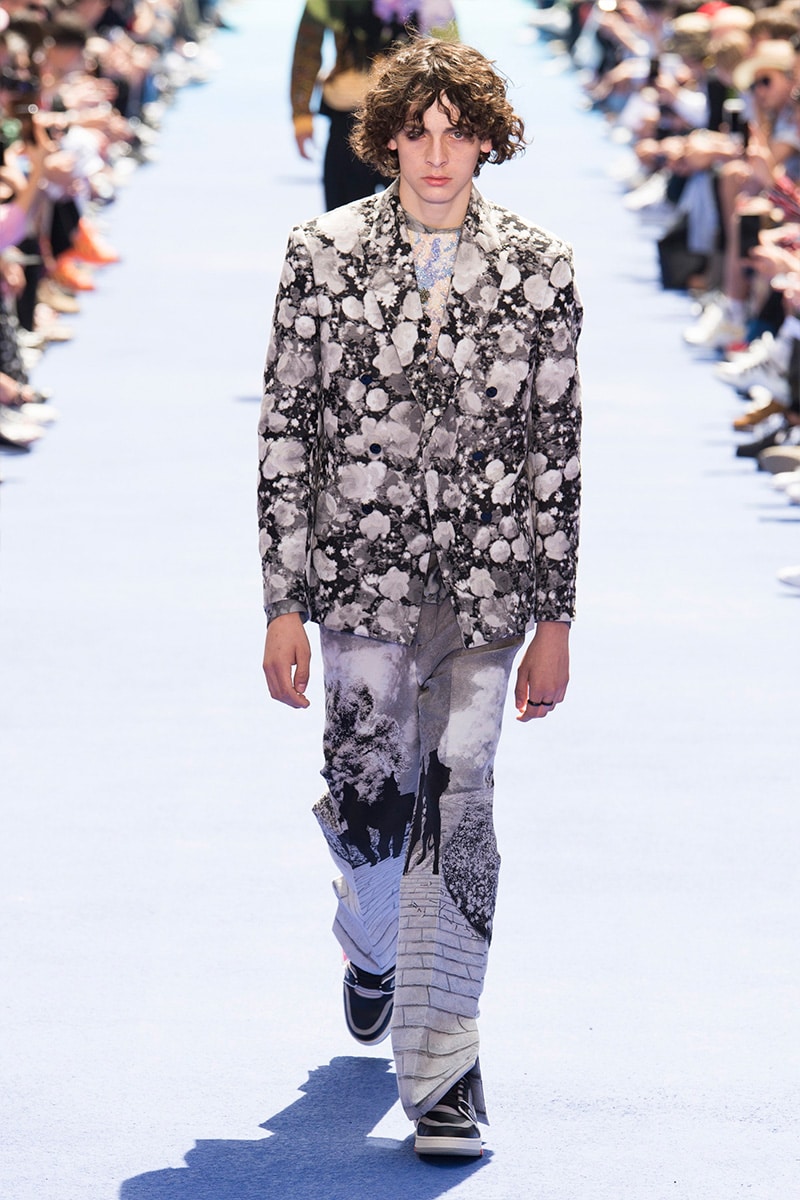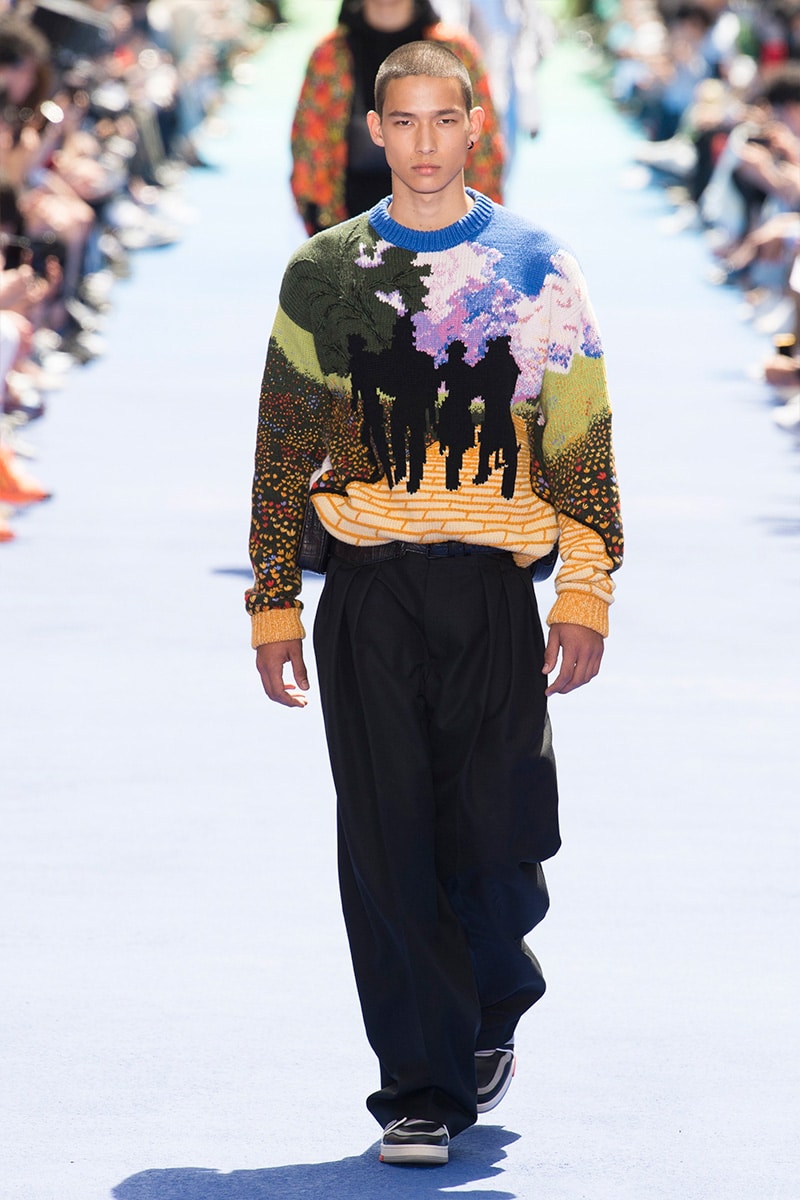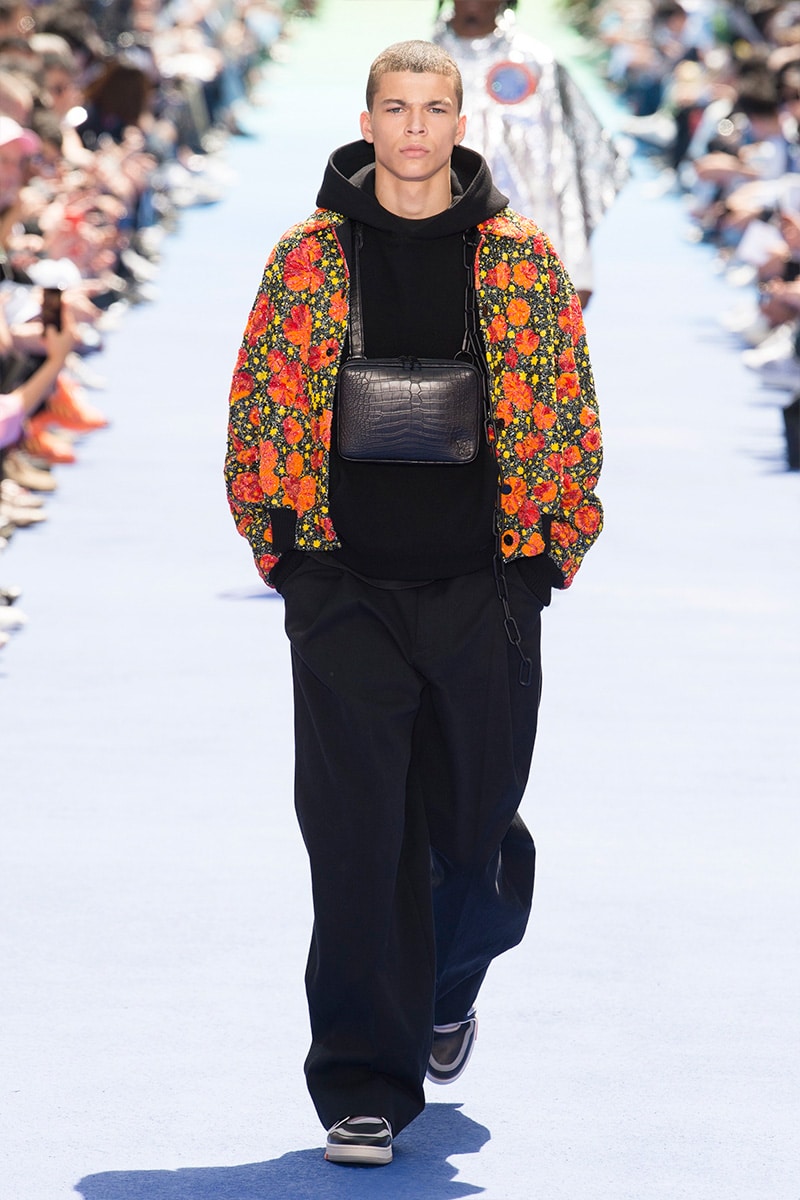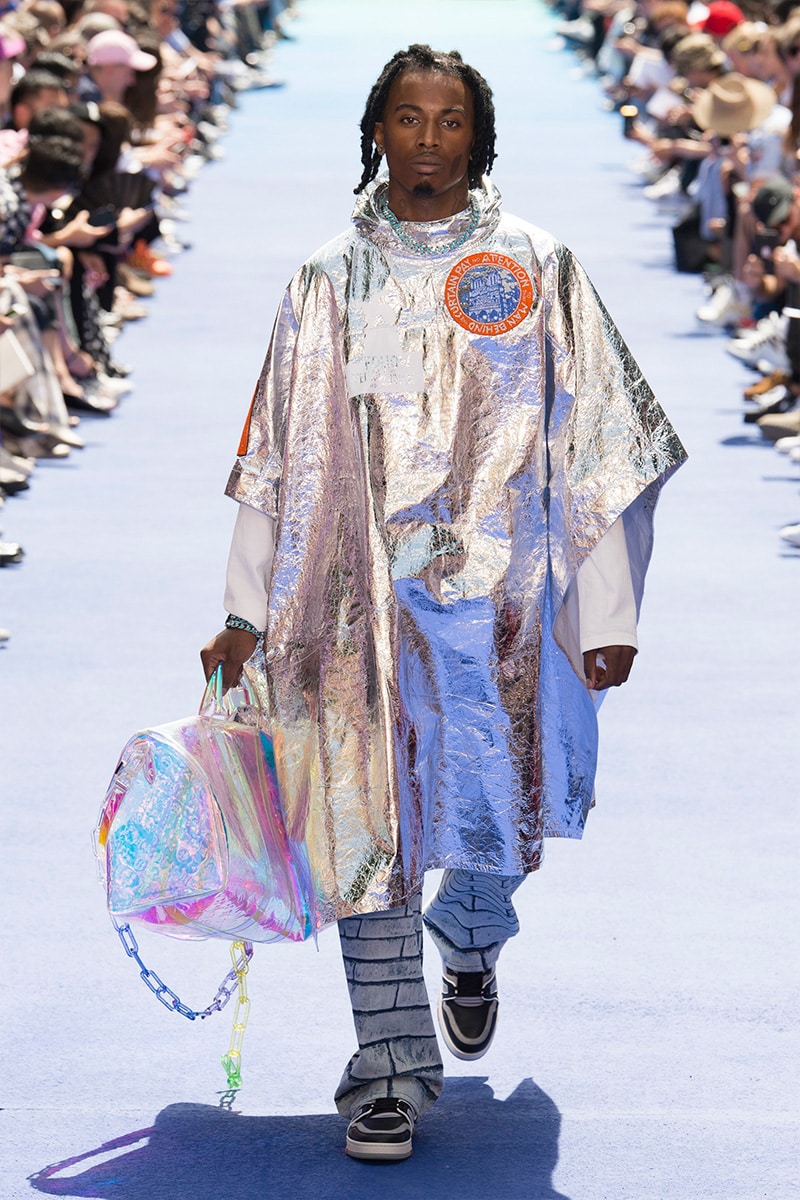 The day after he showed his Off-White collection, Virgil Abloh made his debut as Creative Director at 
Louis Vuitton
. Its hard not to mention the two brands in the same sentence since everyone wanted to see what difference would be and how much of his creative DNA he would inject into Louis Vuitton.
A stone's throw from the Louvre, the Palais-Royal Garden was divided by color groups and a gradated rainbow colored runway. With the front row made up of Rihanna, Kim Kardashian, Naomi Campbell, A$AP Rocky, Travis Scott, Kylie Jenner and Bella Hadid, all eyes were on Kanye West though, Abloh's mentor, but by the end of the collection we got a view of how emotional this debut was for the two Chicago natives.
The collection itself was quite classical and safe, steering away from any signs of streetwear and opting for a more casual luxury, one that wouldn't be out of place in Paris. It was more mature, for the ones who grew out of streetwear but still don't fill themselves in a buttoned-up suit. This is for the millennials, not your father. Taking a chance on color, the colors scheme was more somber as were the prints taking inspiration from white light hitting a prism and separating into a spectrum of hues conjuring images reminiscent of Pink Floyd's Dark Side of the Moon. With critics divided it, it just shows the friction among fashion itself. With styling pitted against design and social media against traditional advertising.
Drawing comparisons to the Wizard of Oz Abloh compared himself to Dorothy, the "farm girl from the Midwest transported to Oz, a fairy-tale land where she experiences things beyond the reach of her imagination."
We definitely aren't in Kansas anymore!