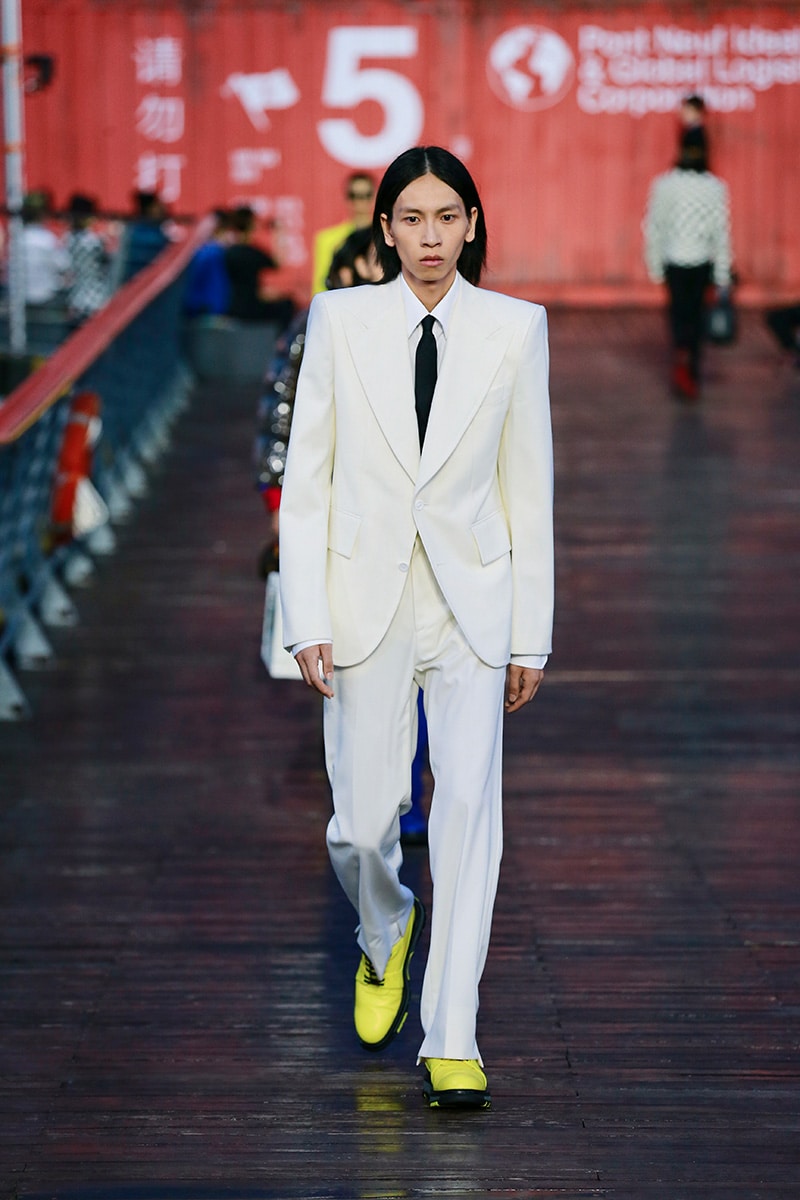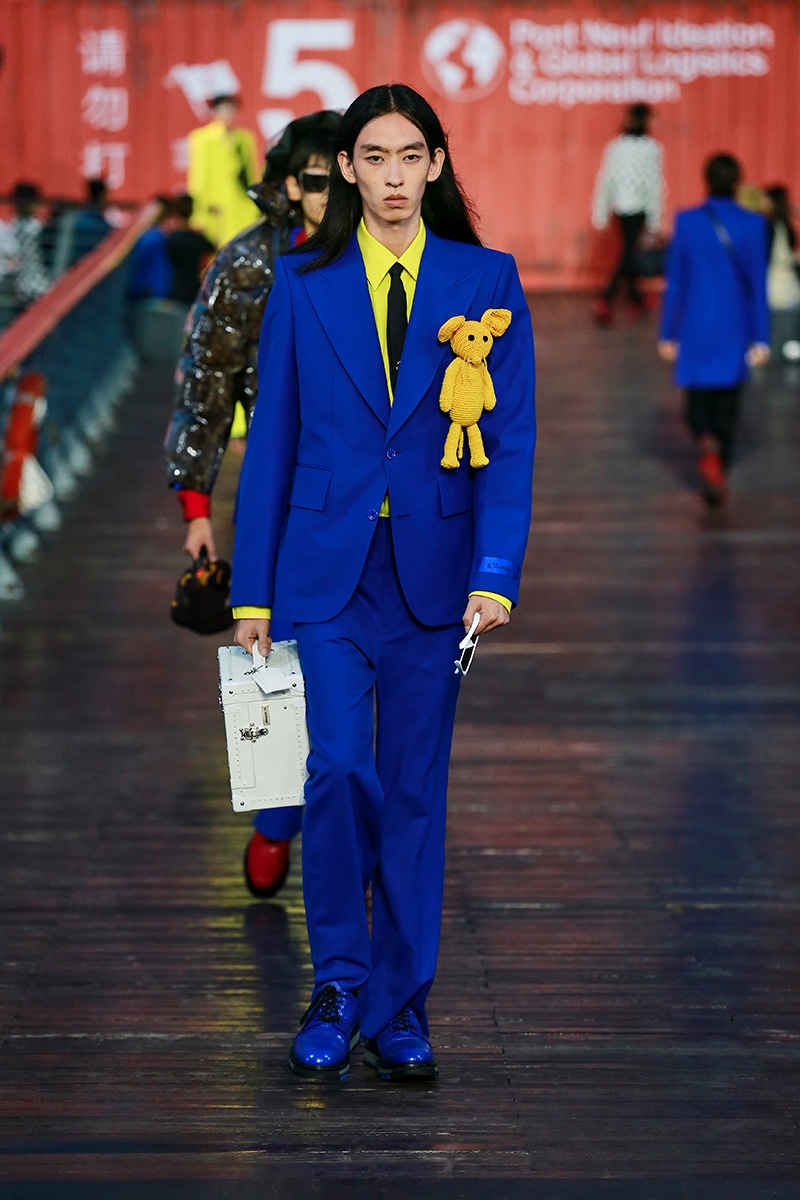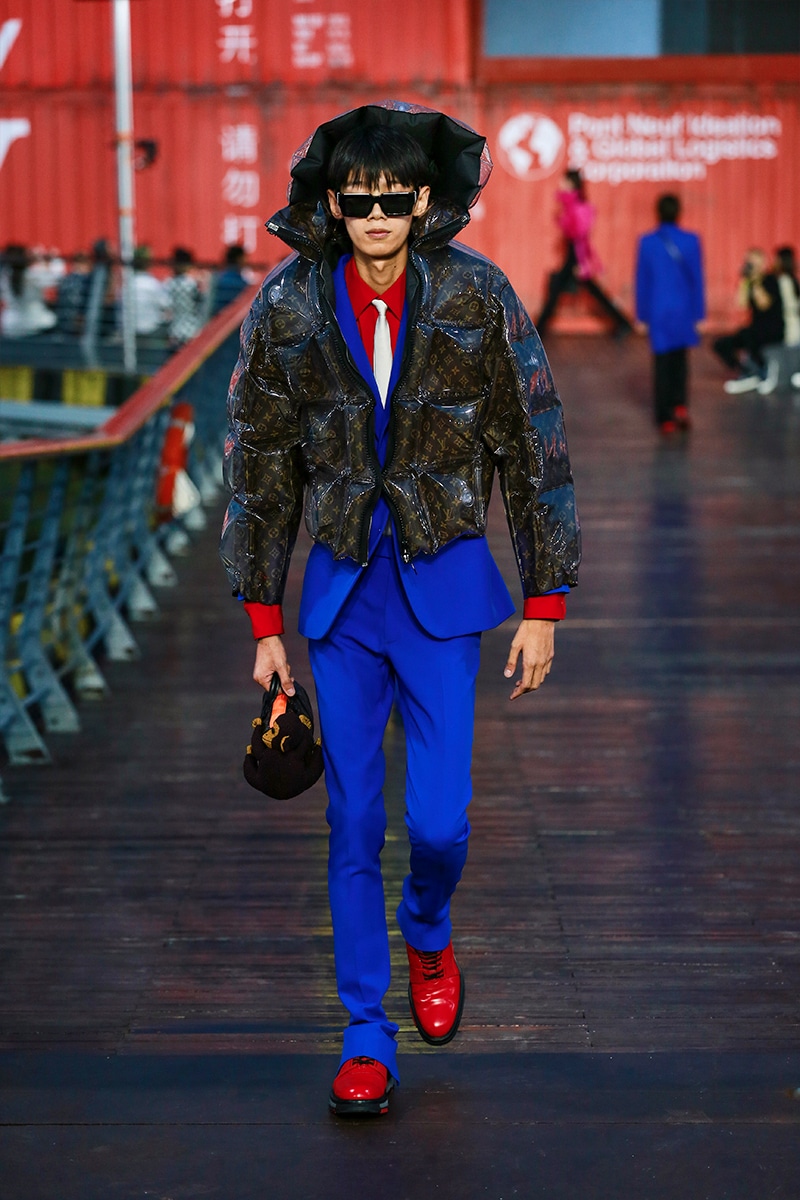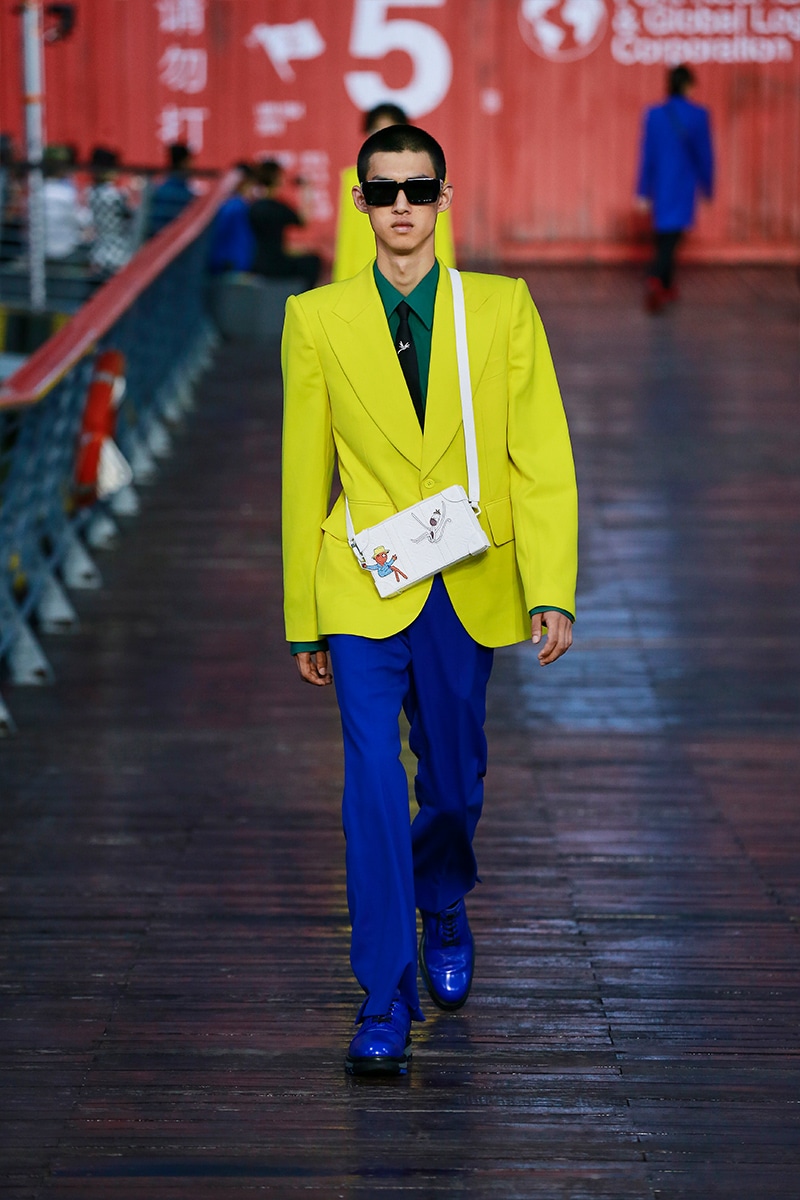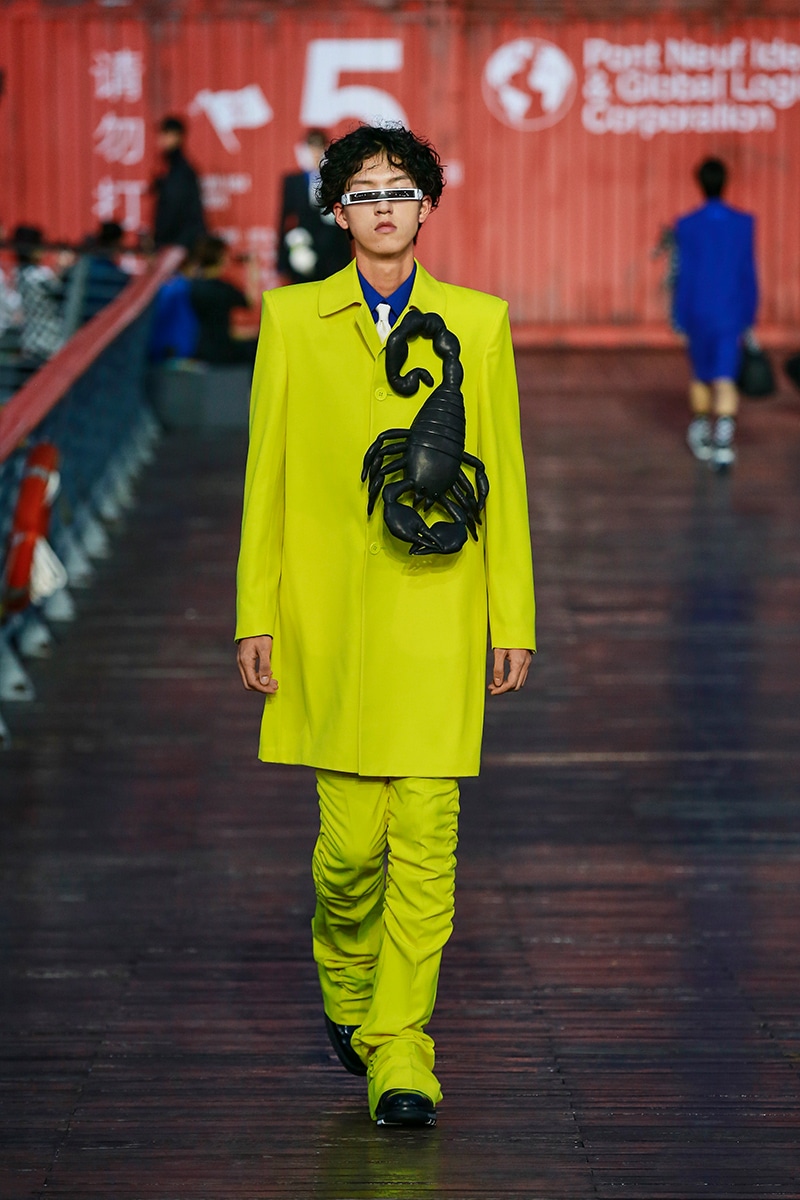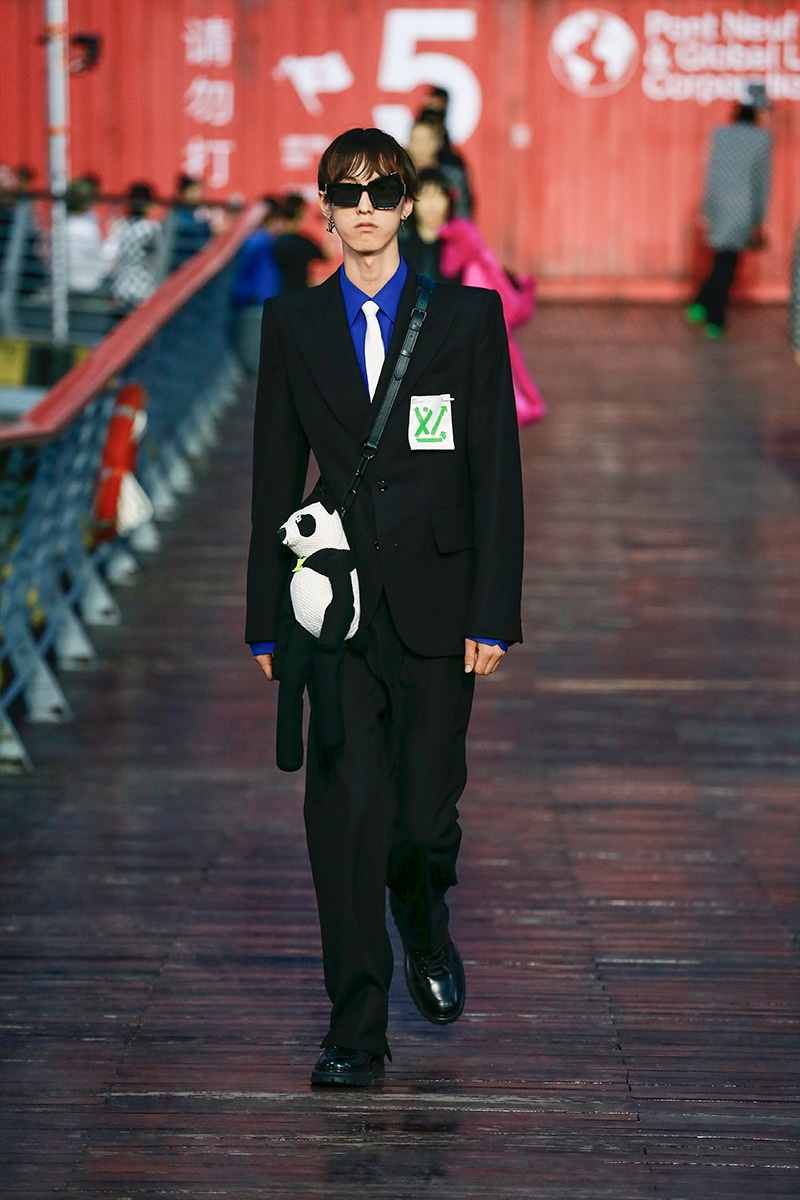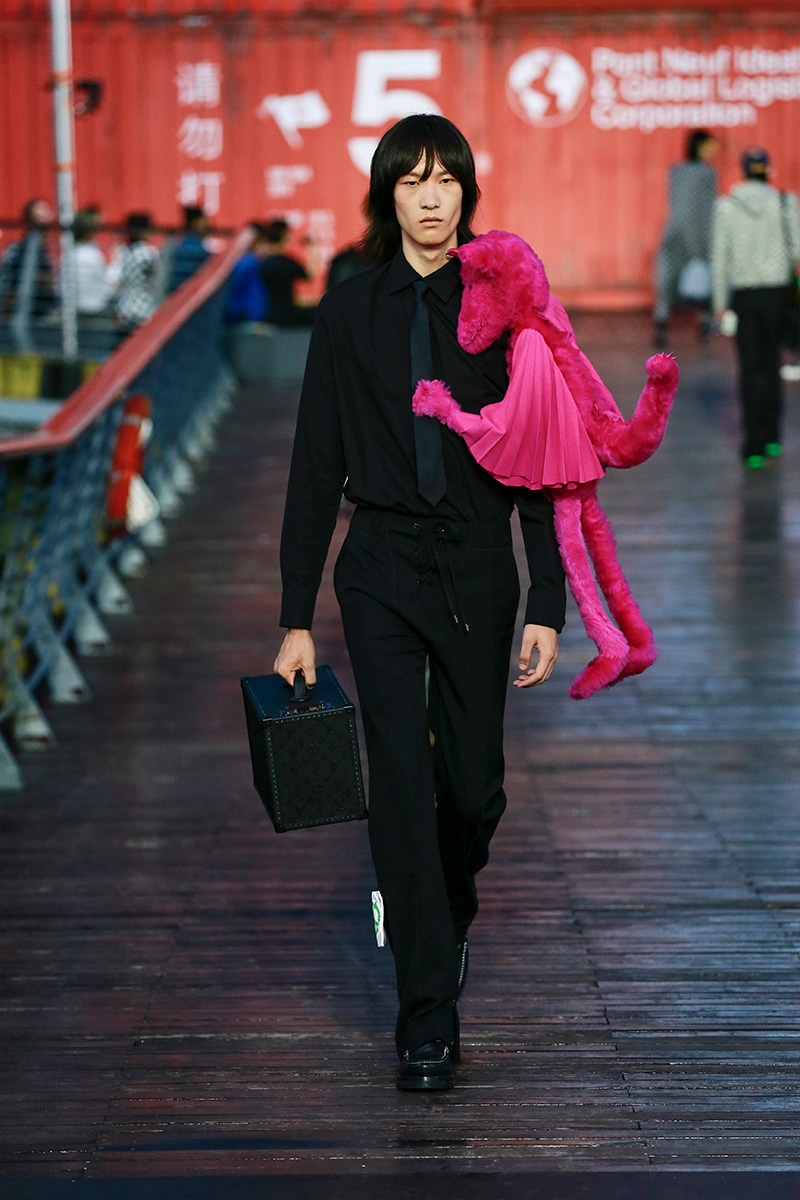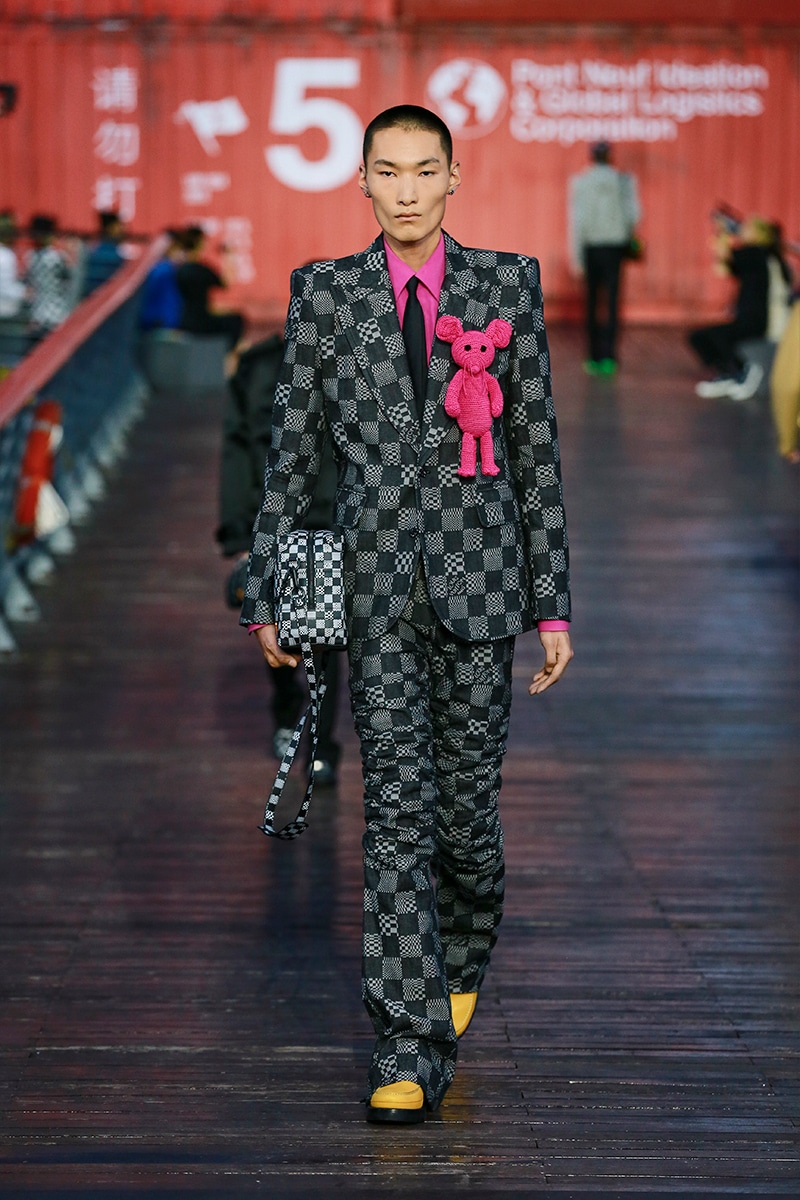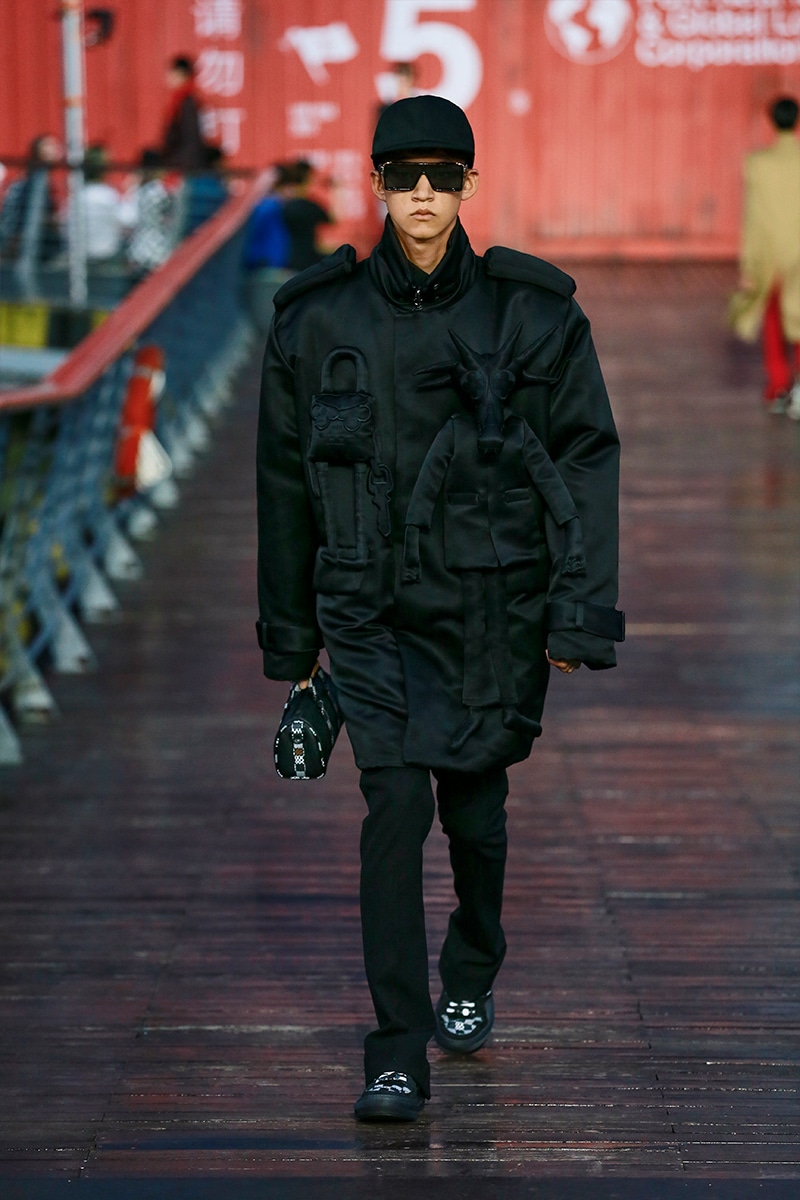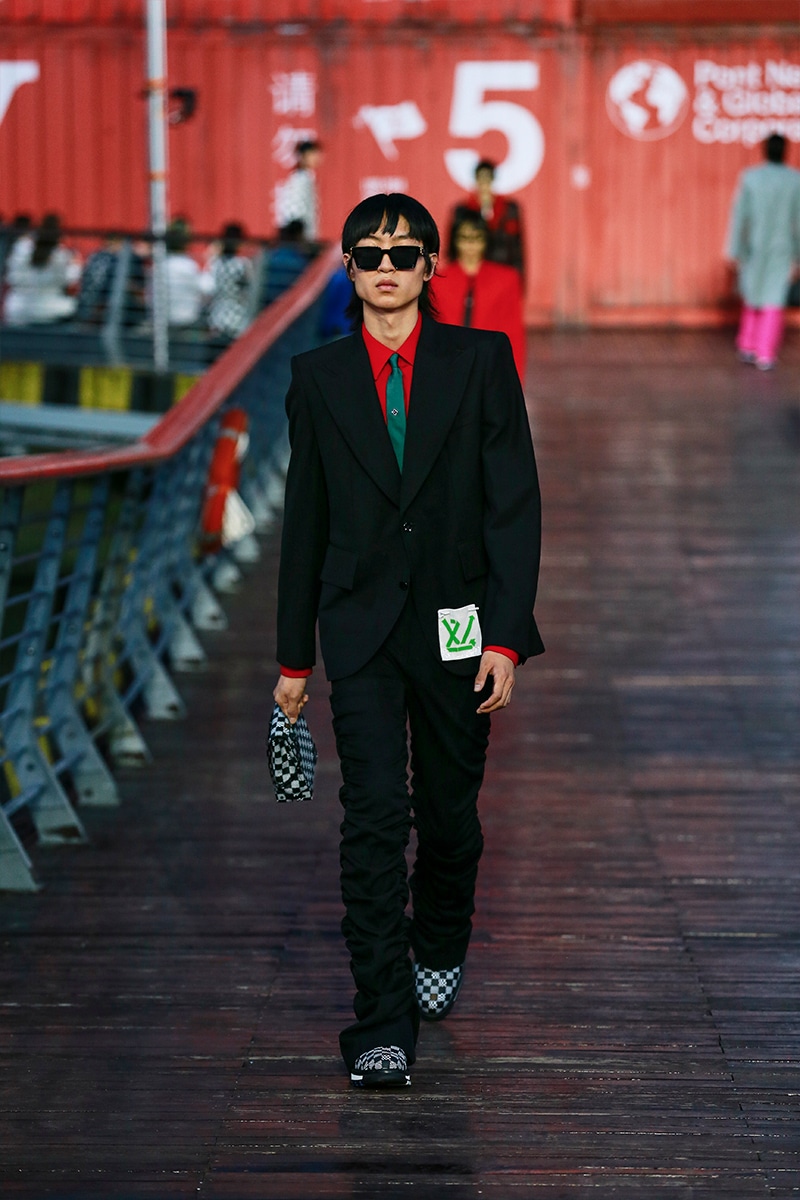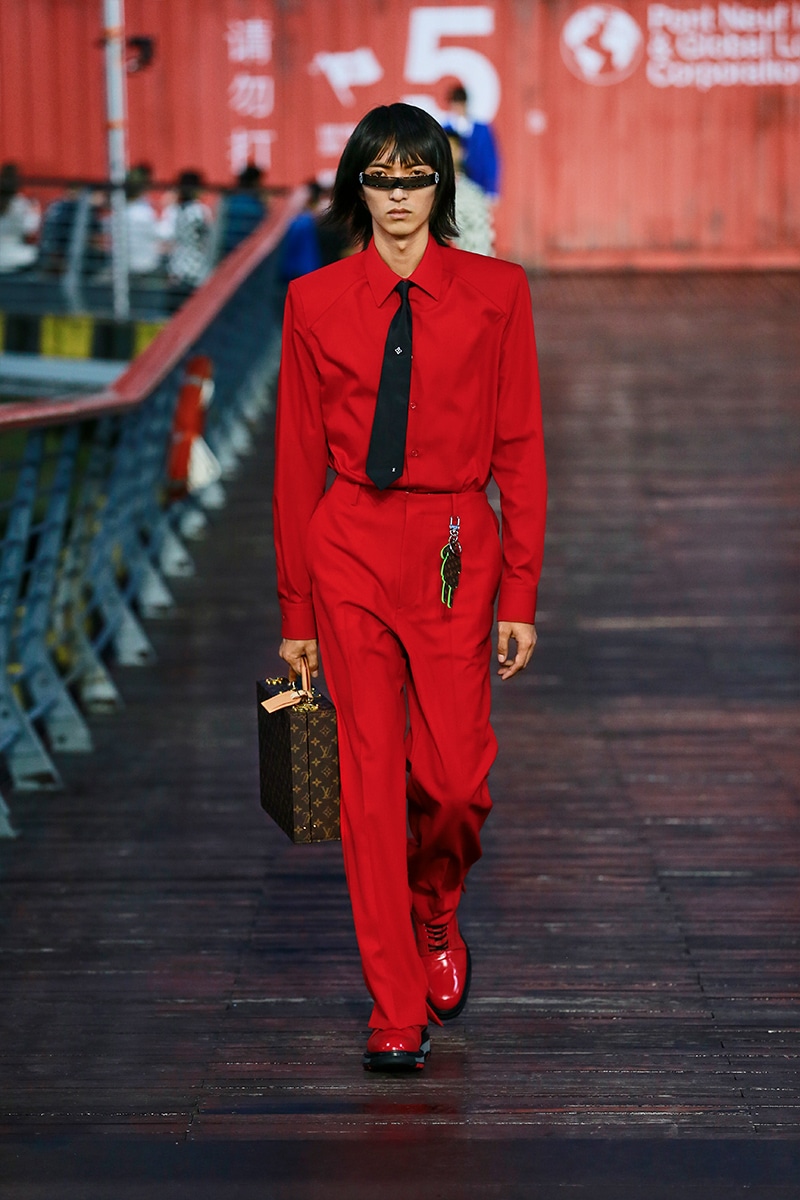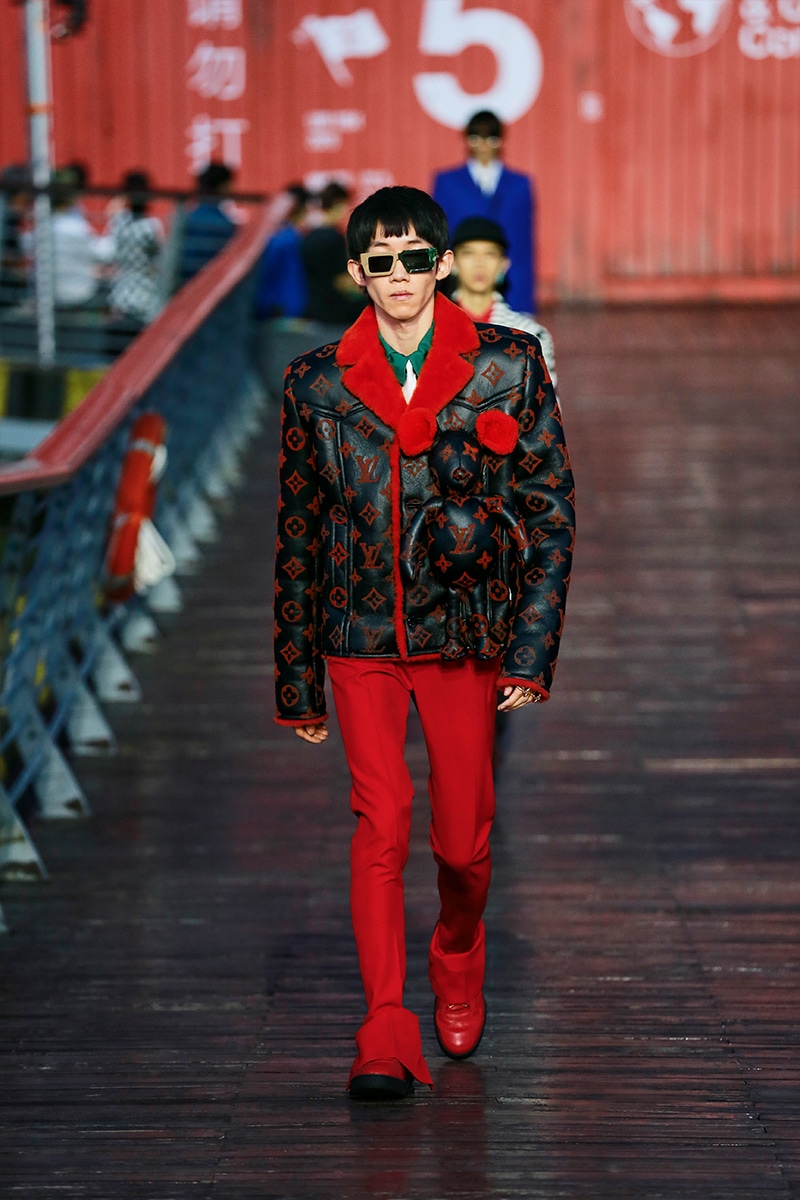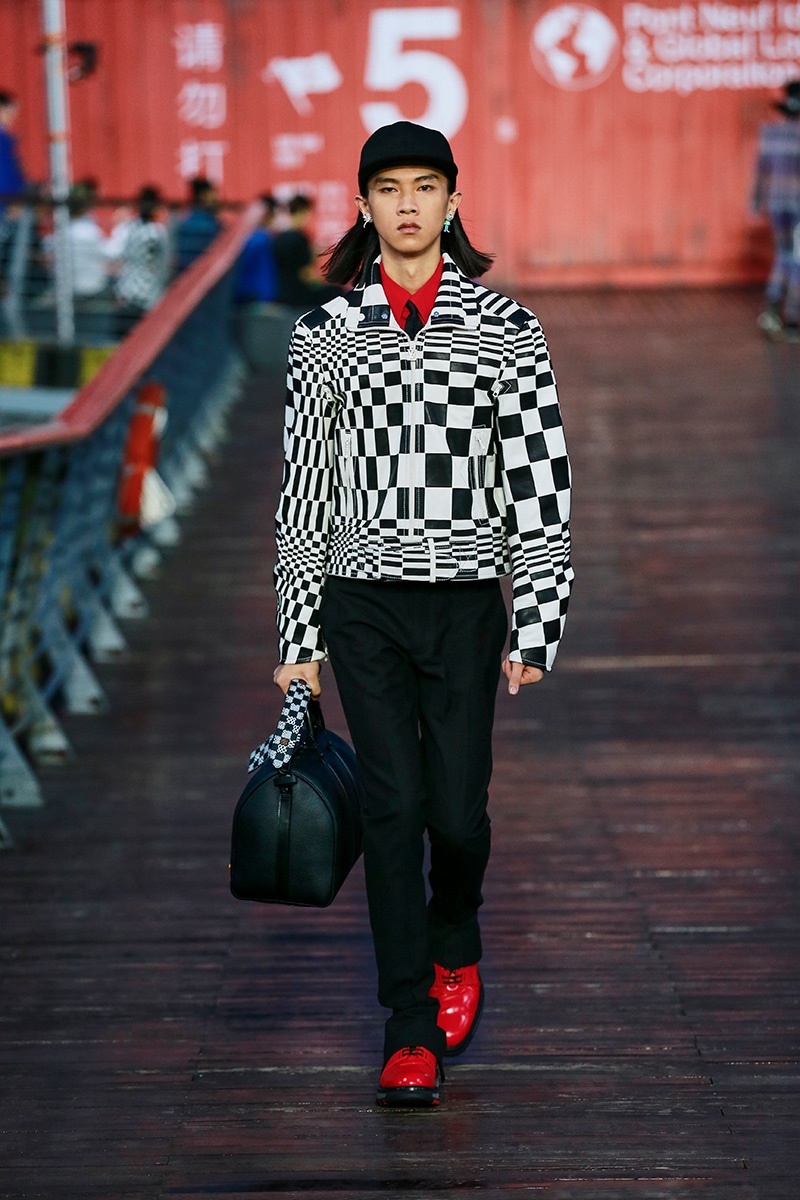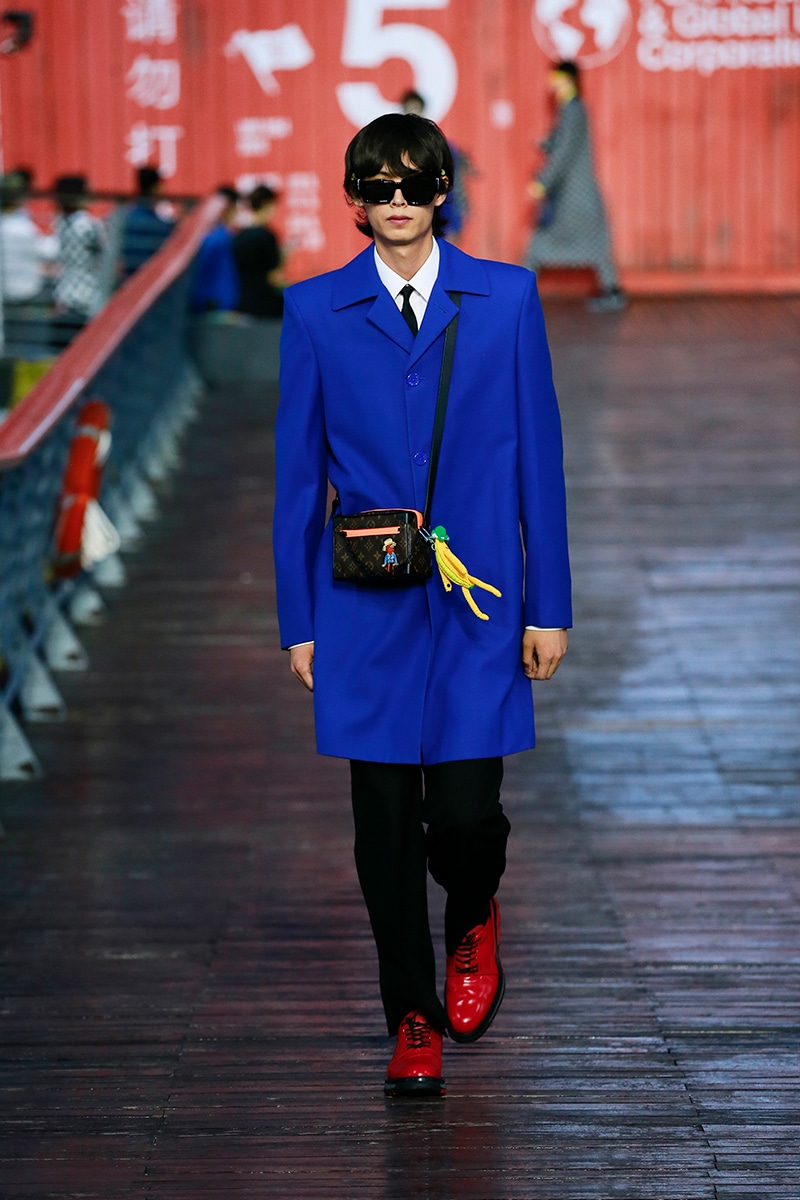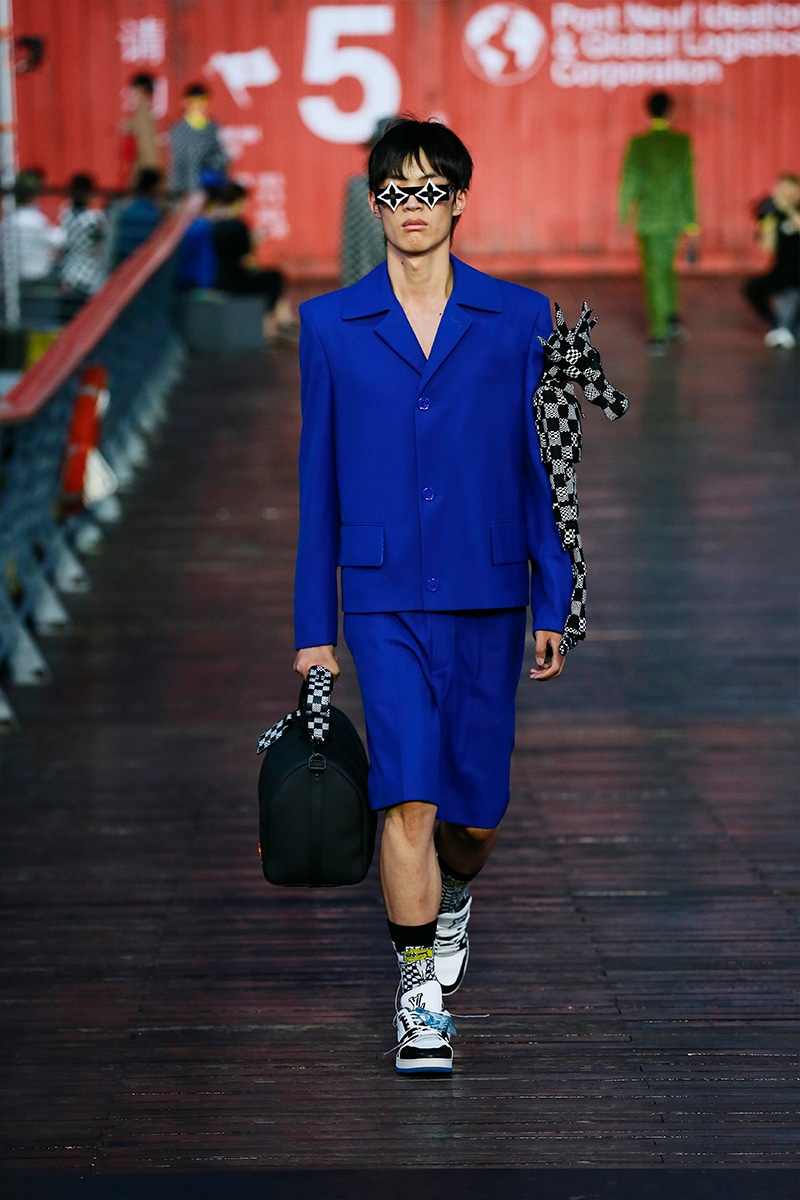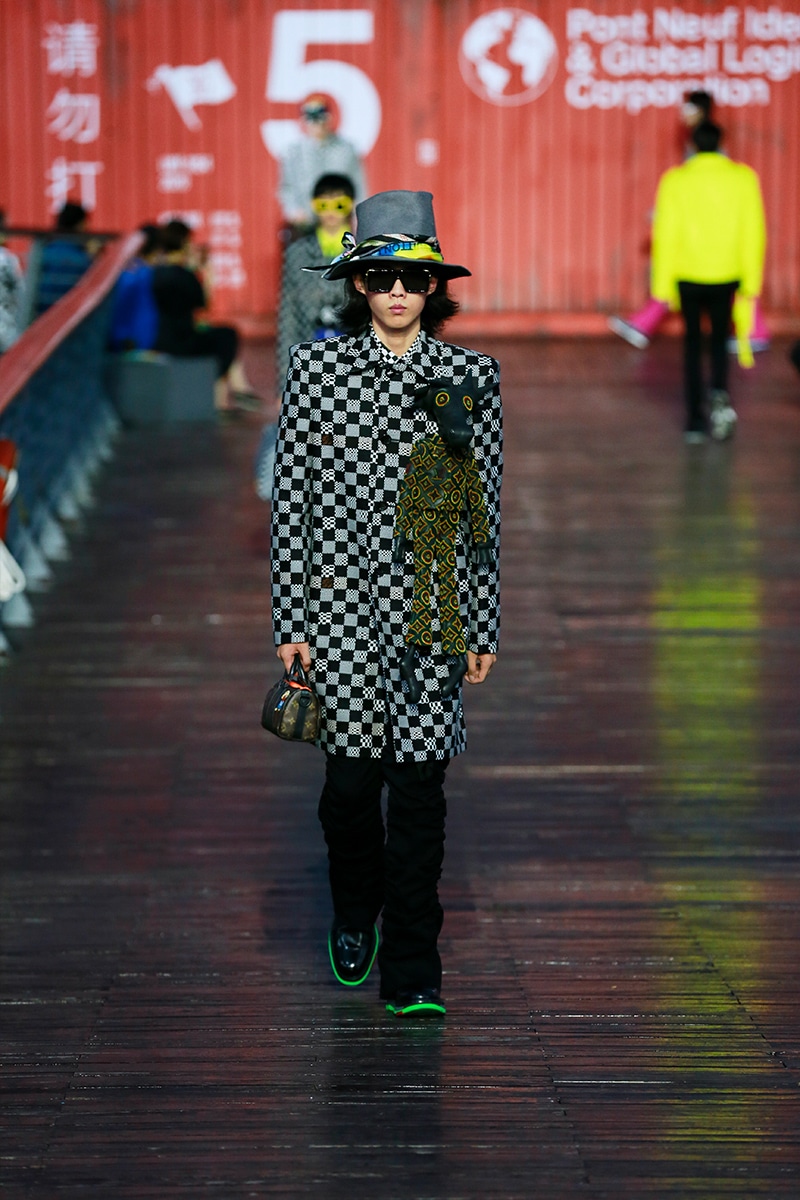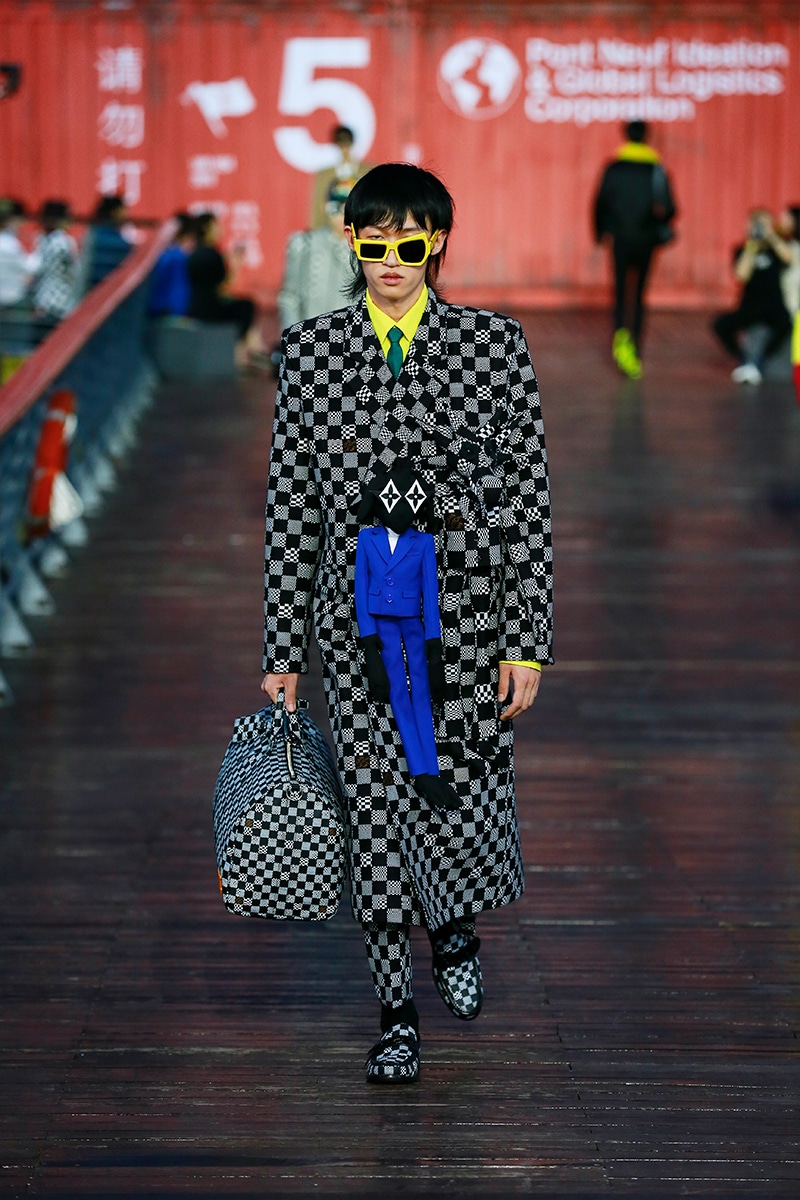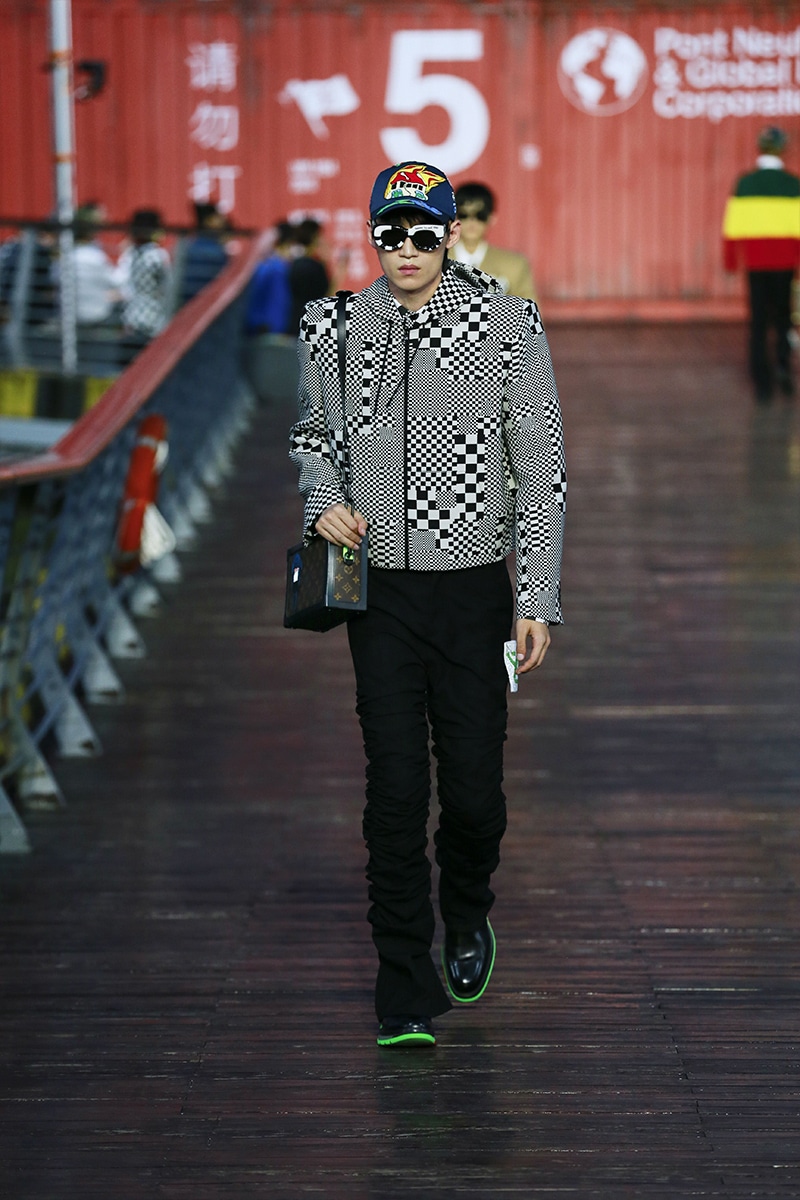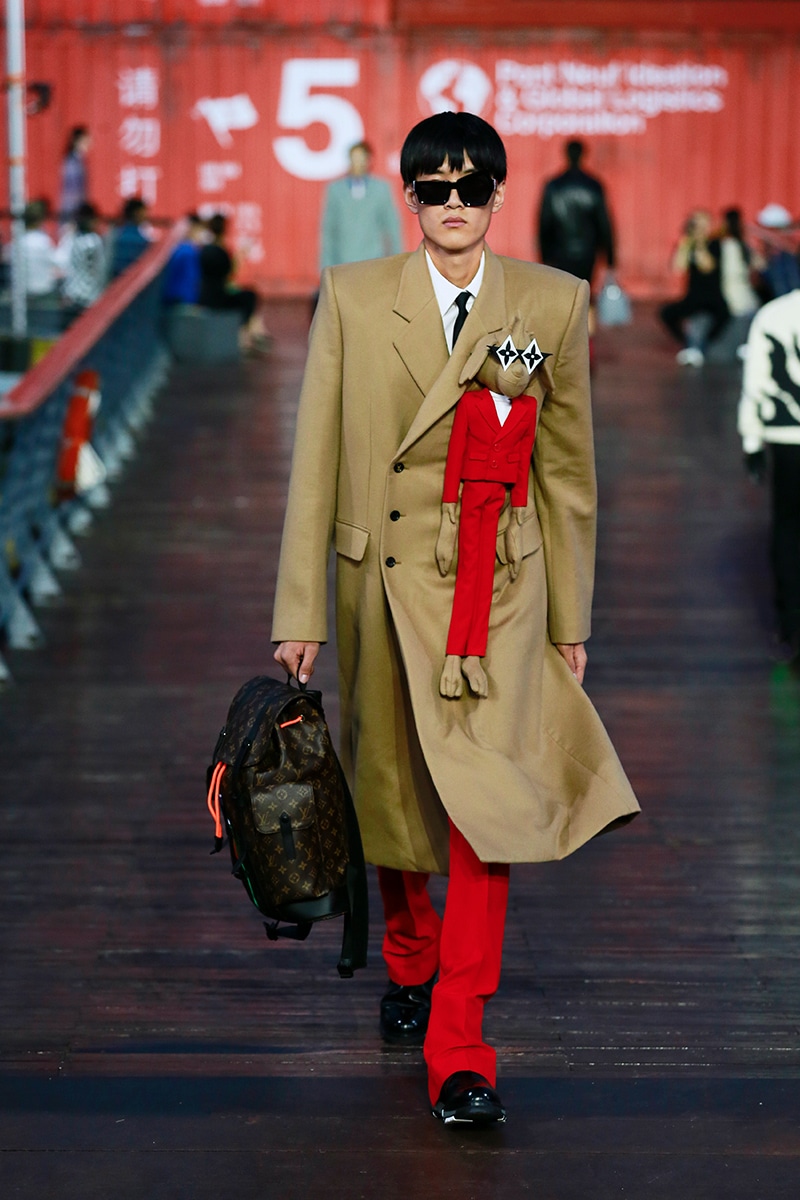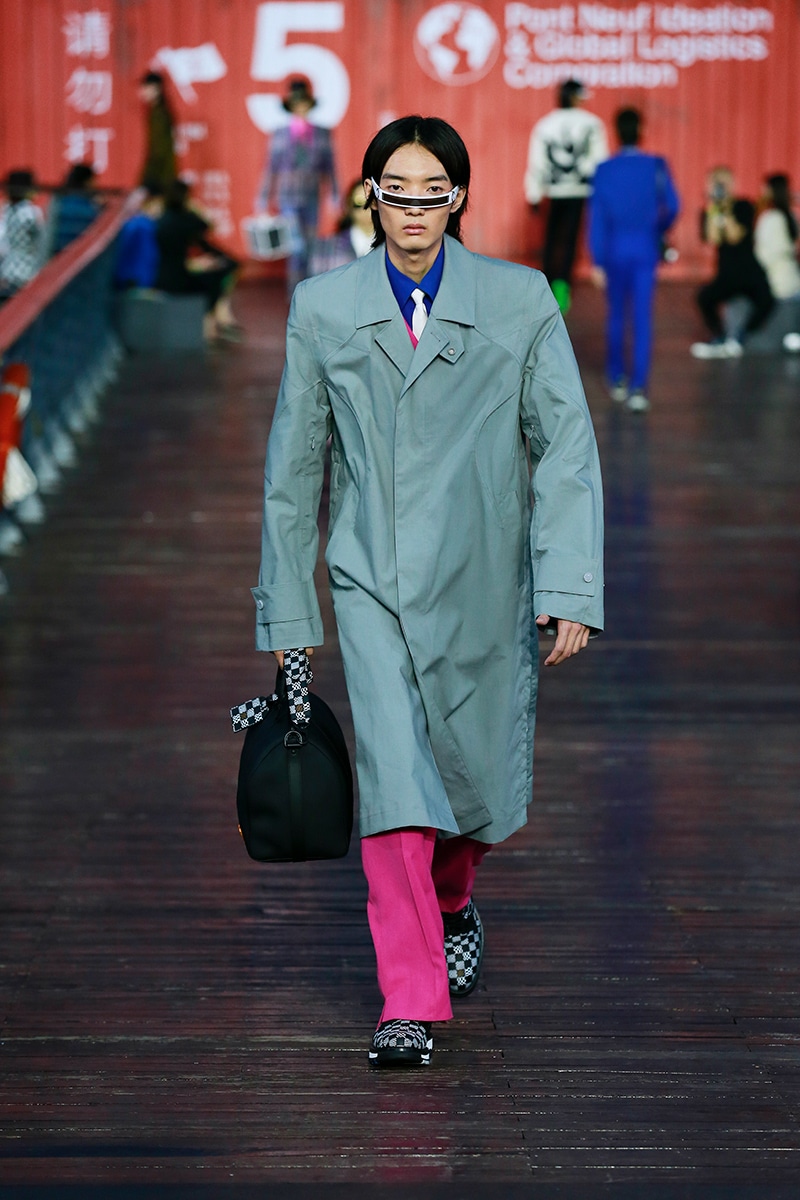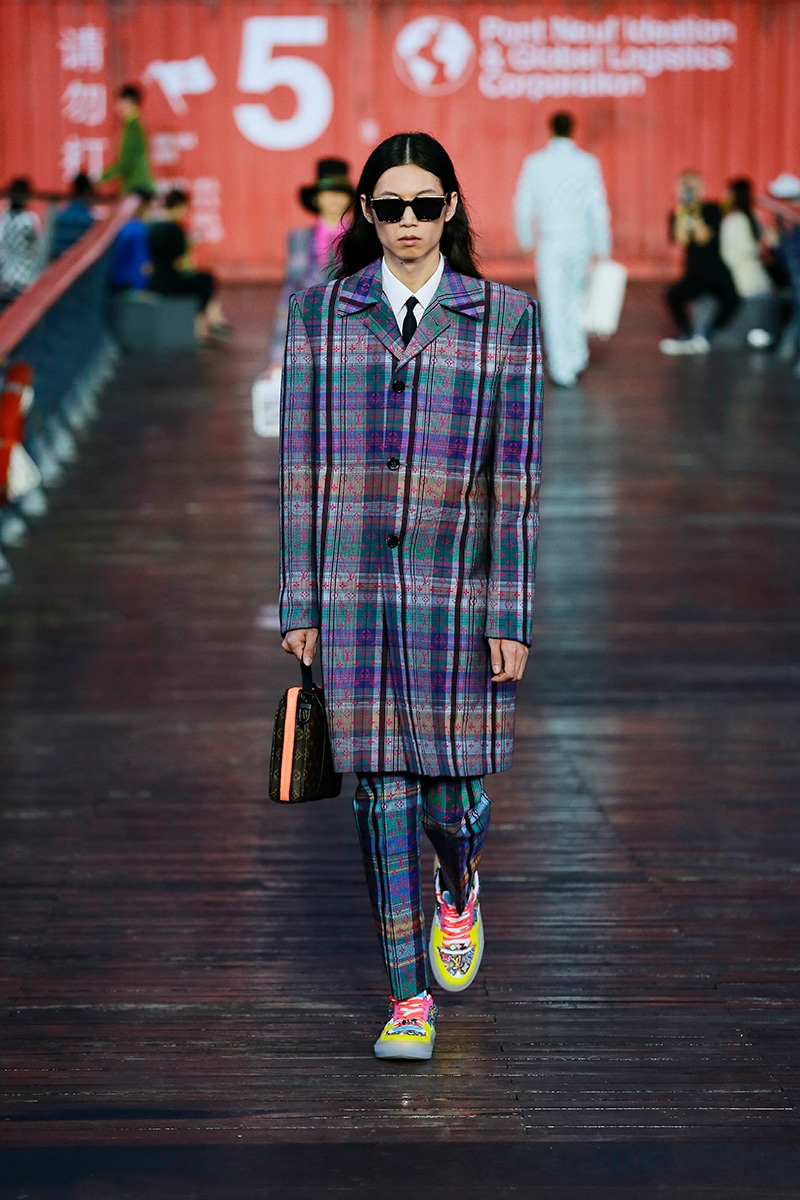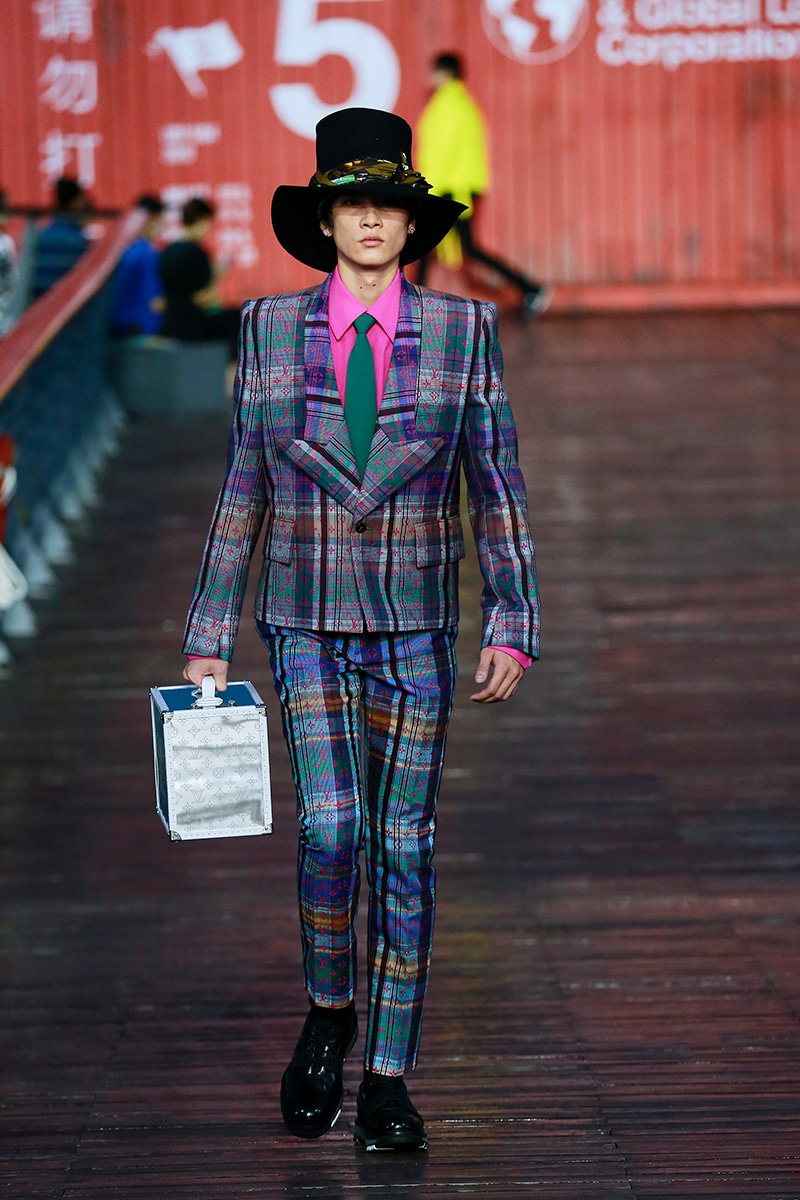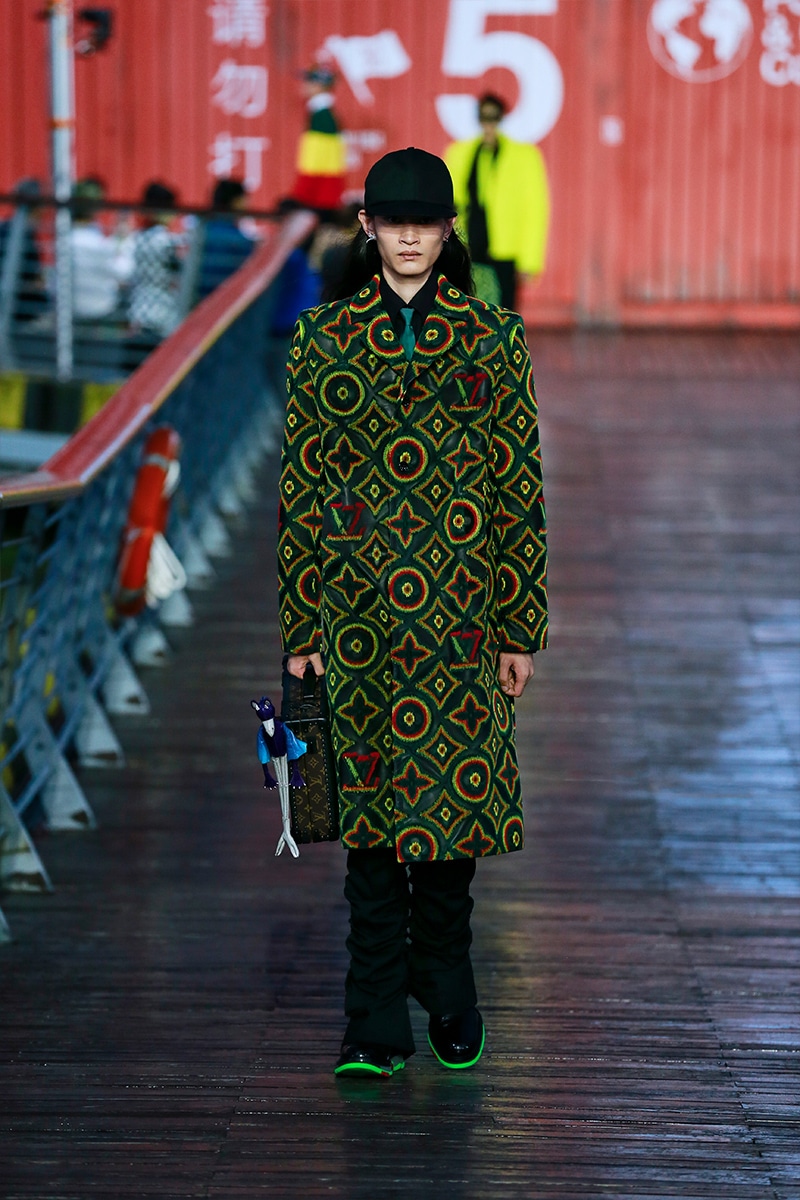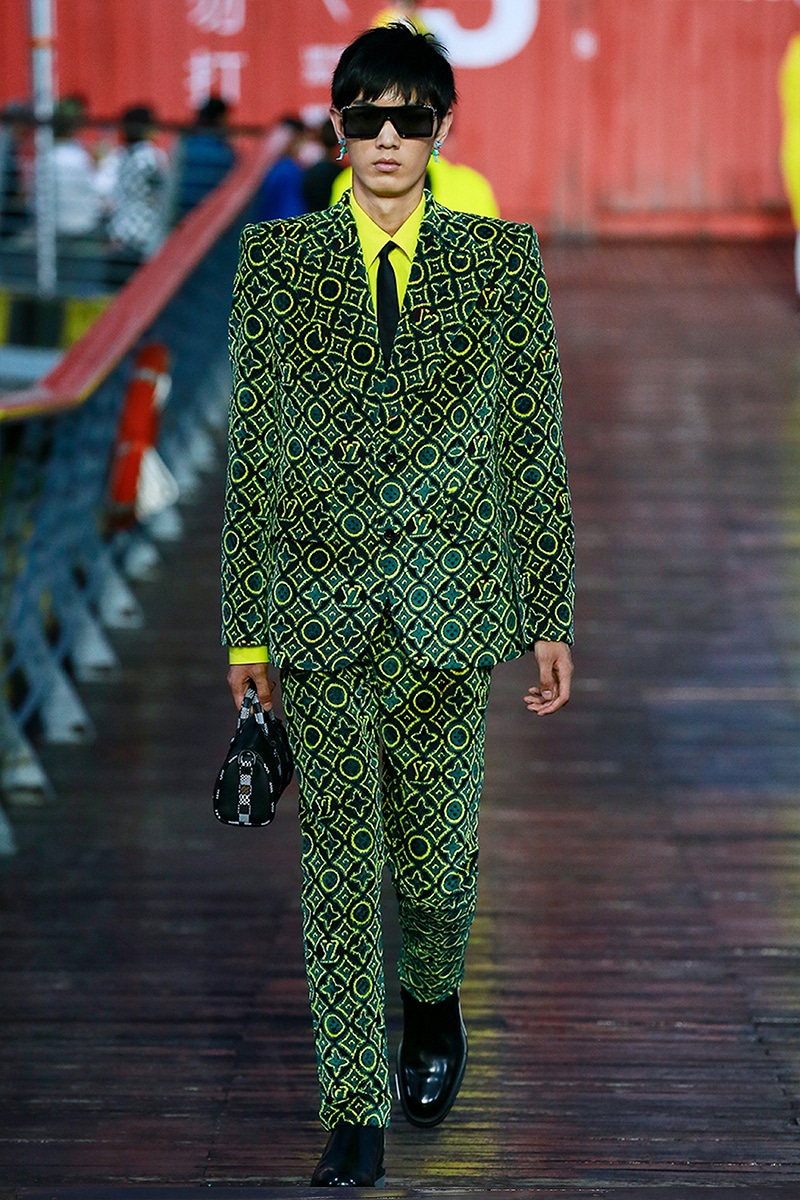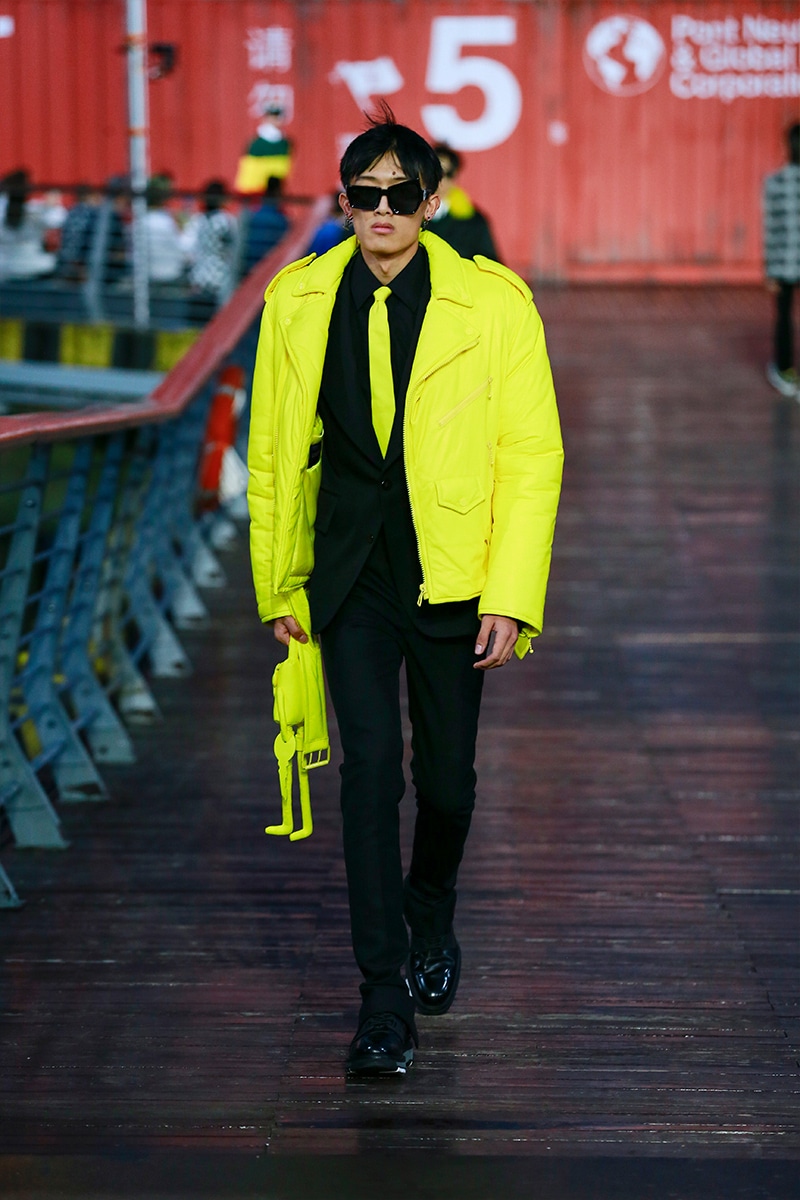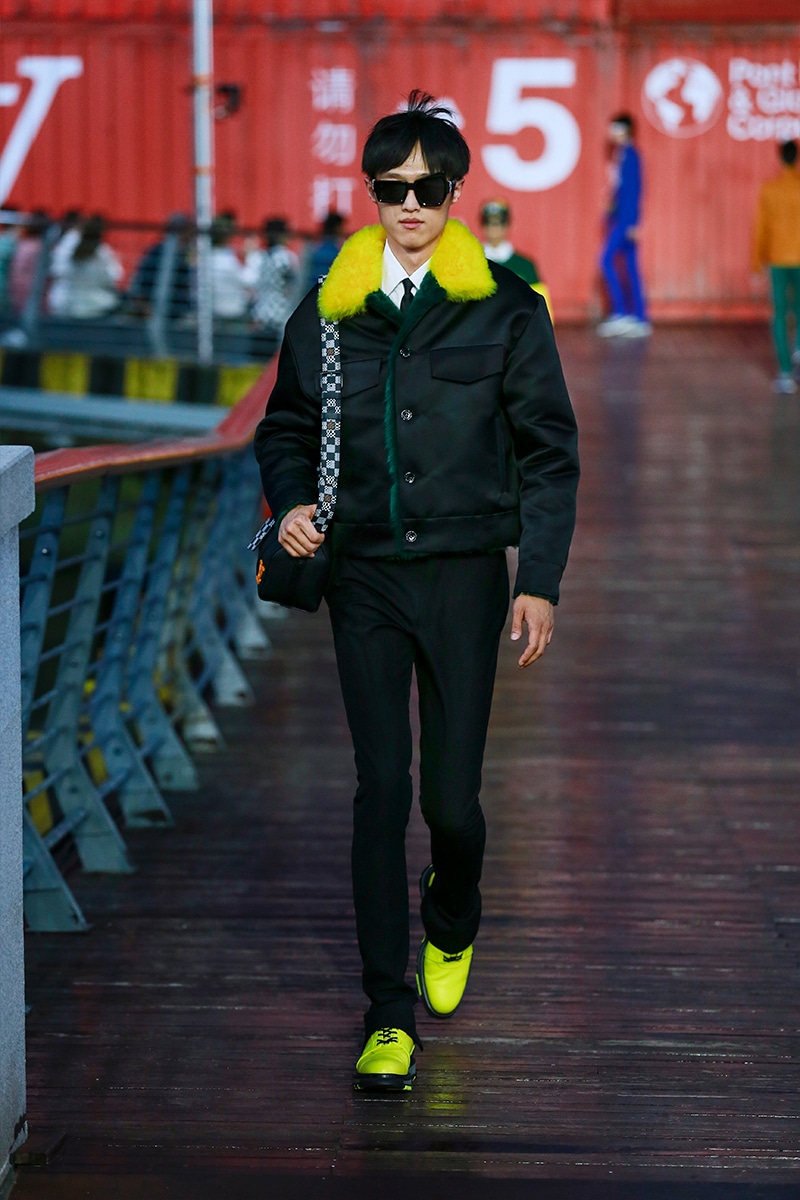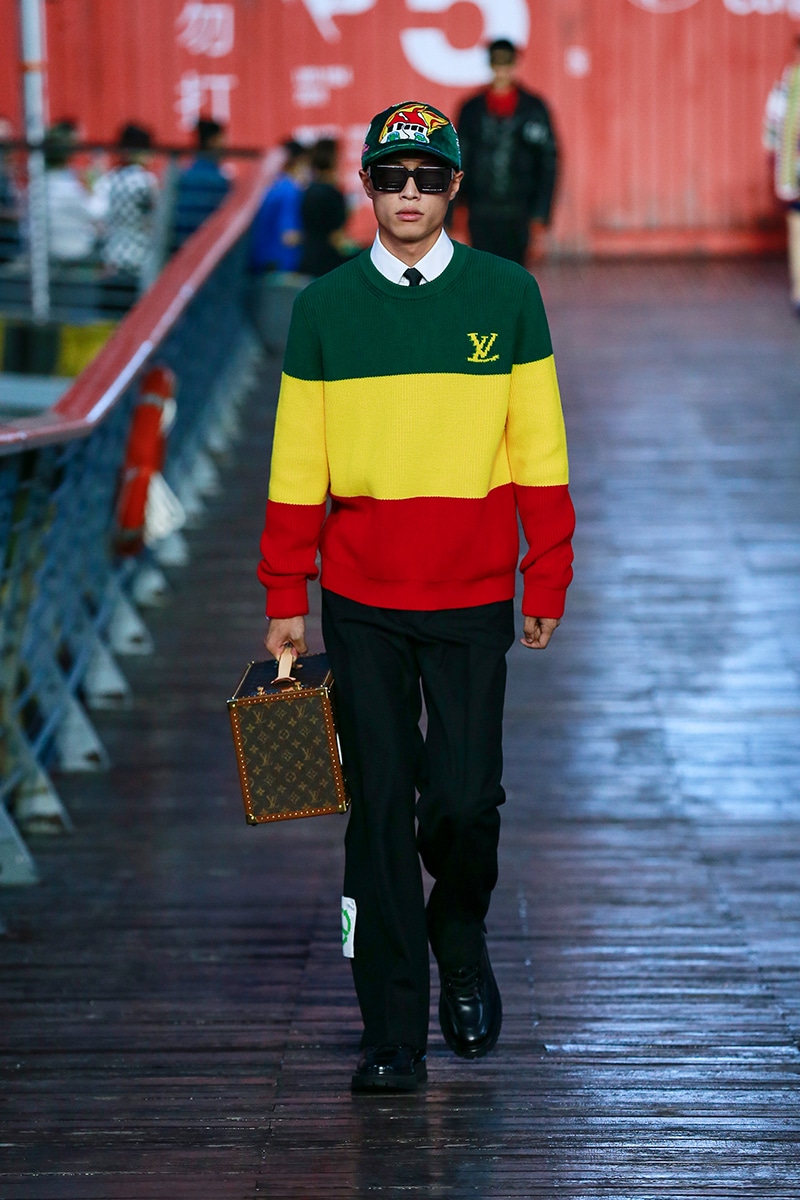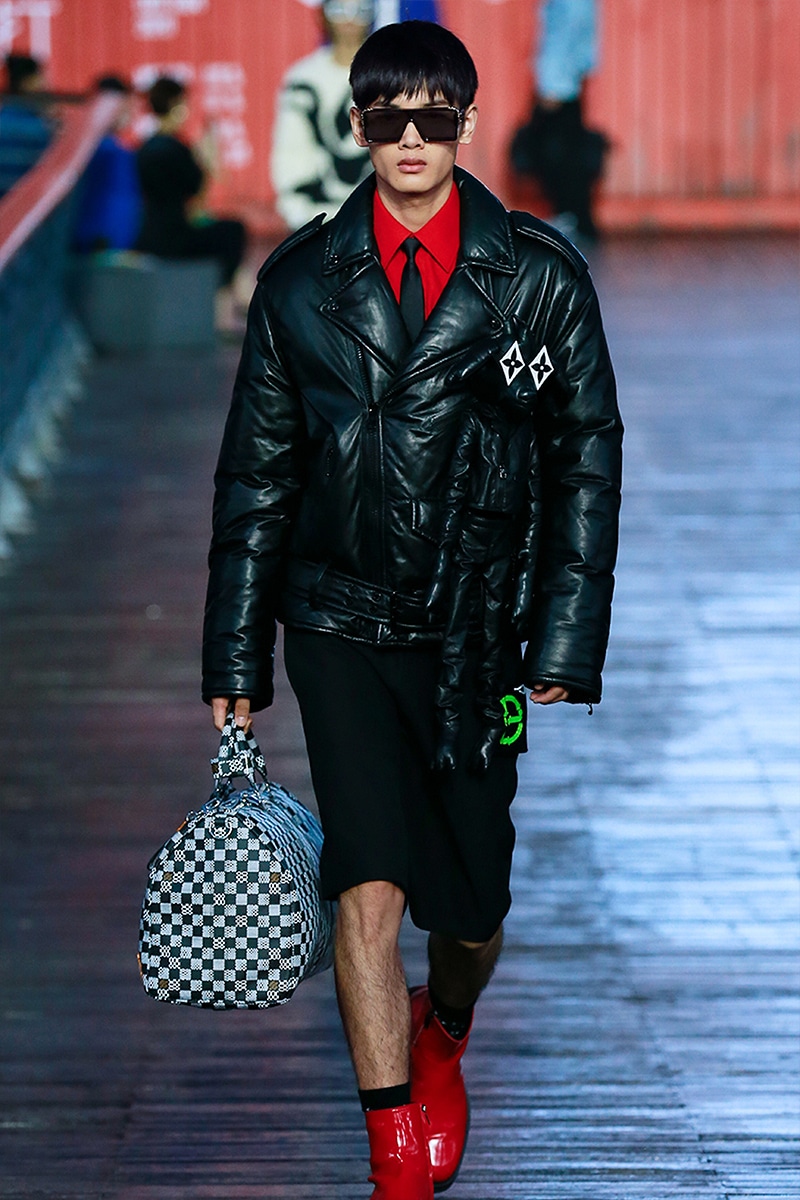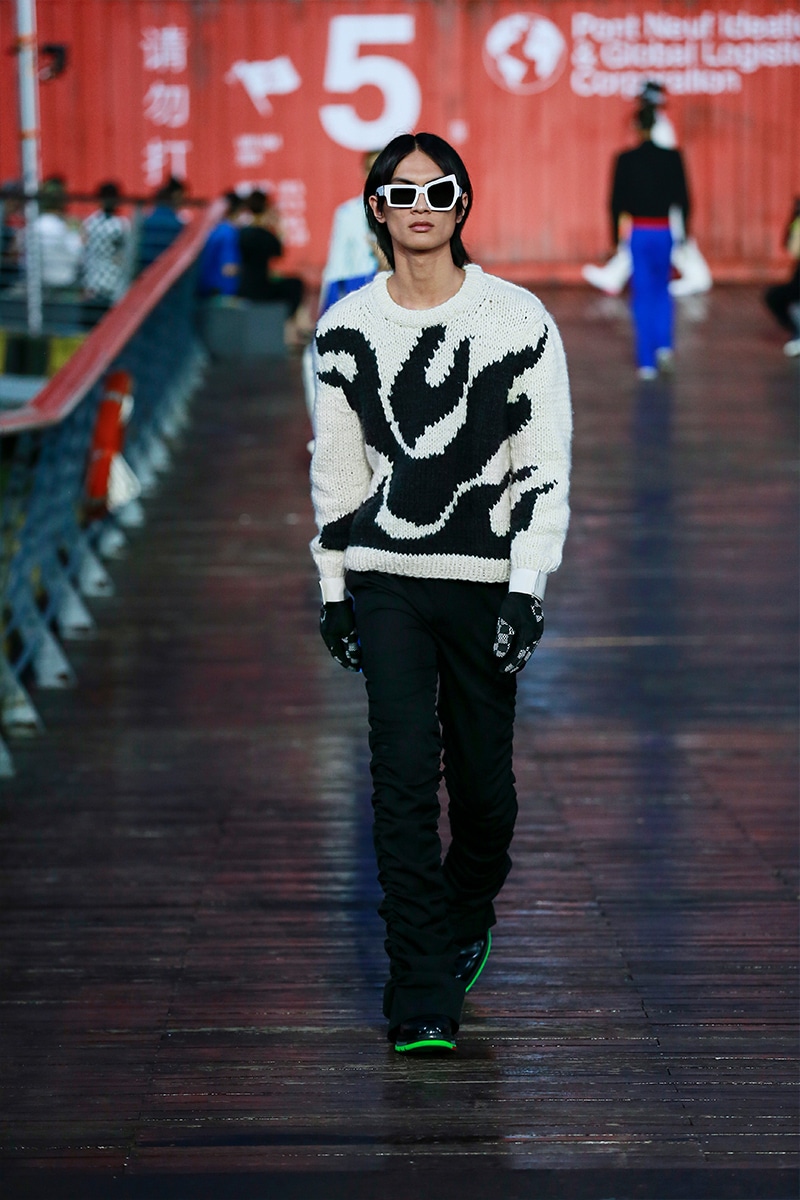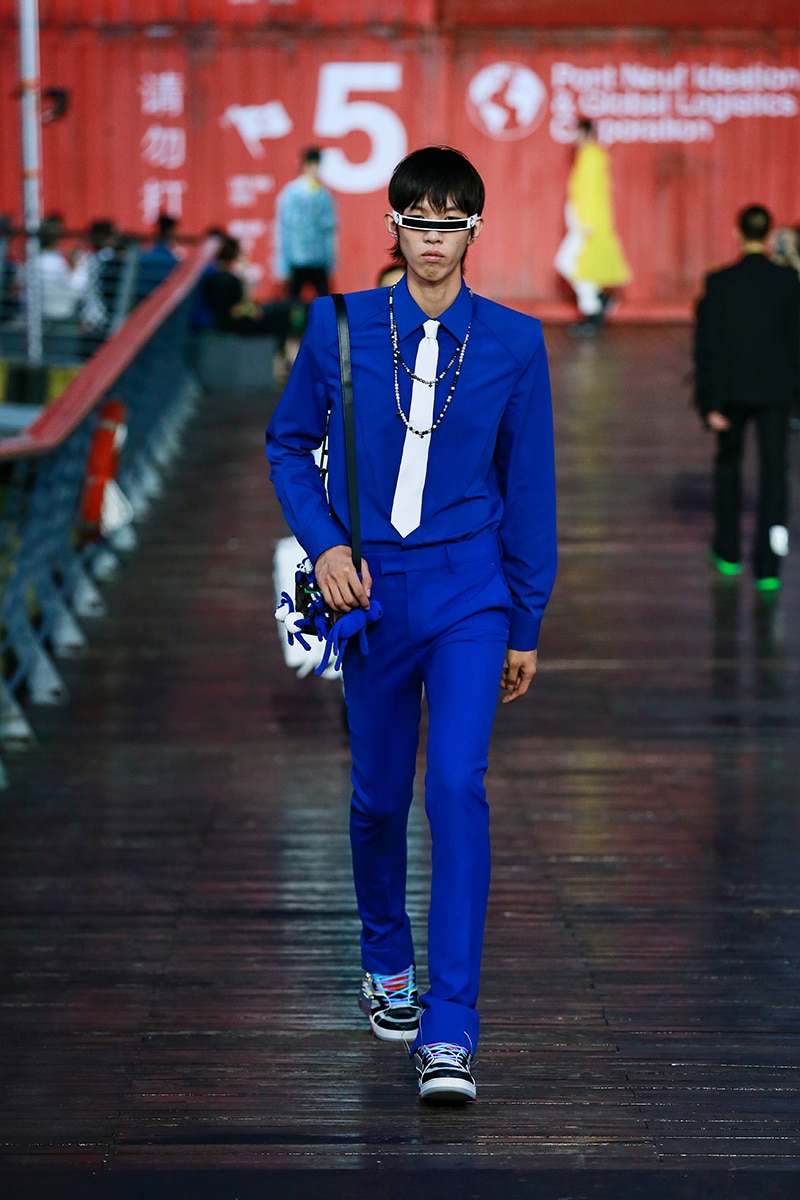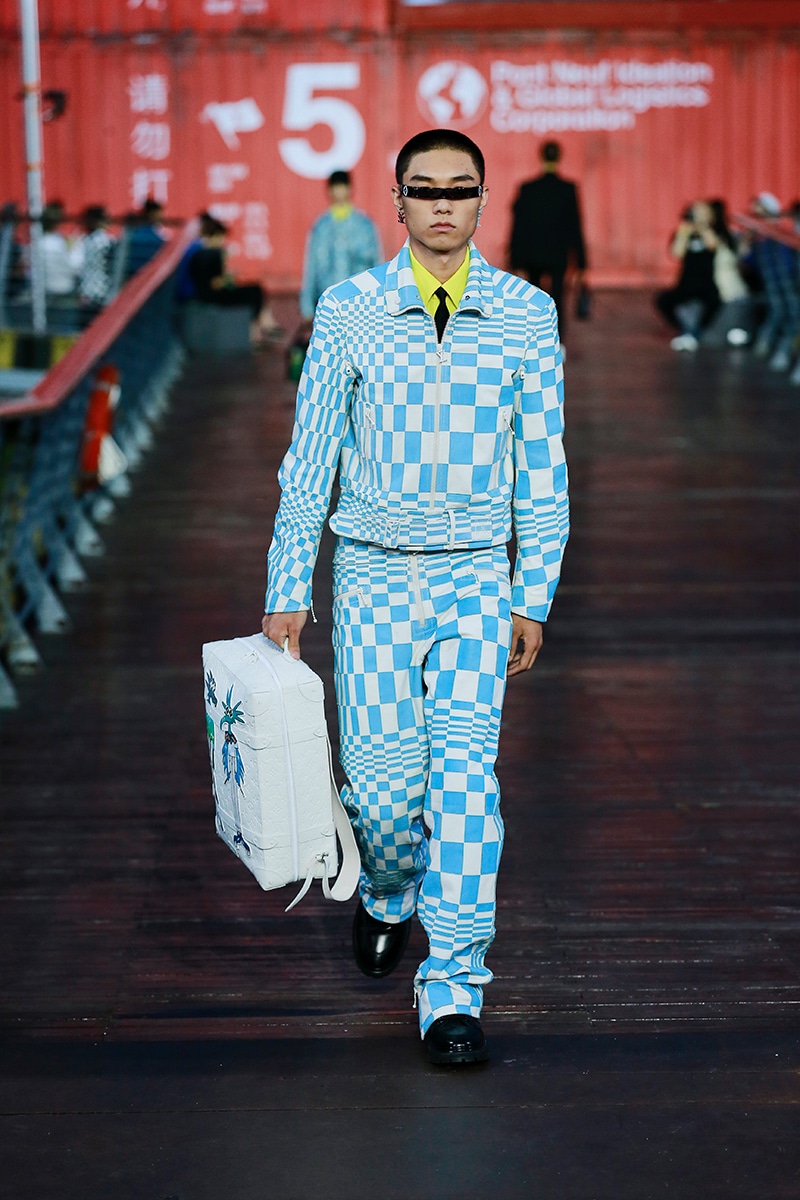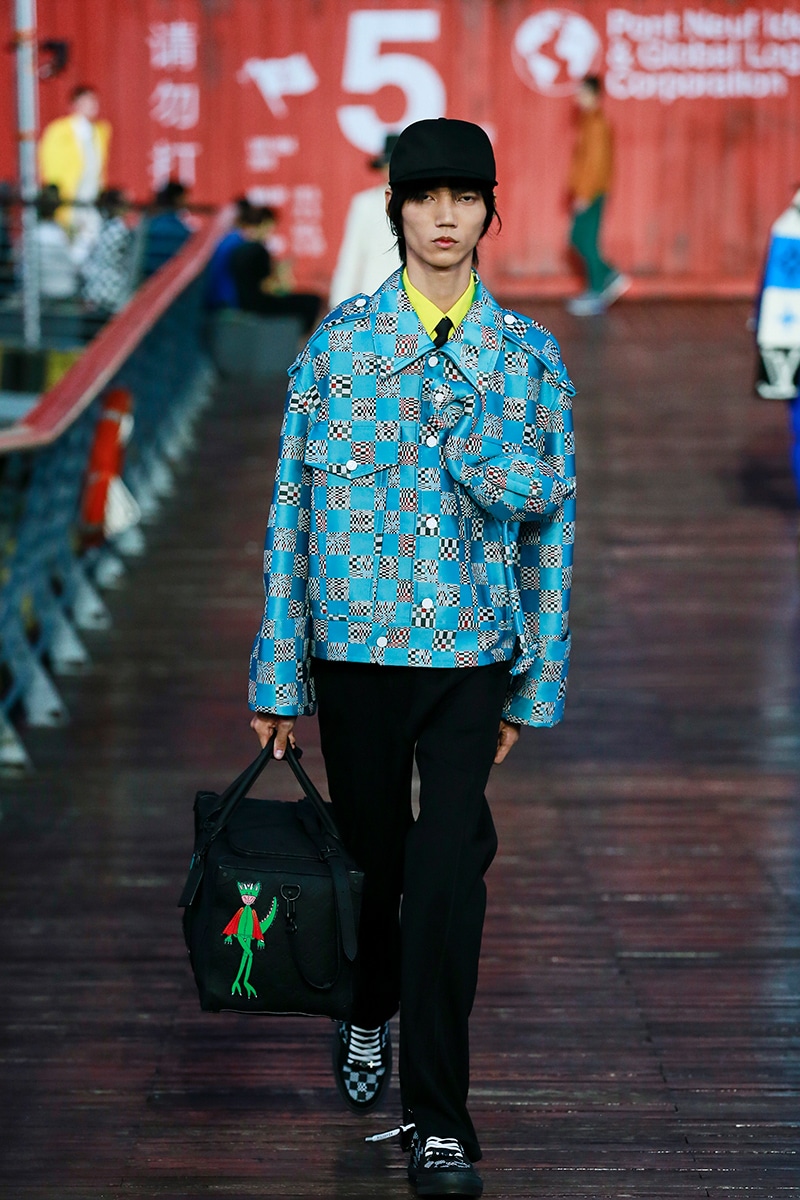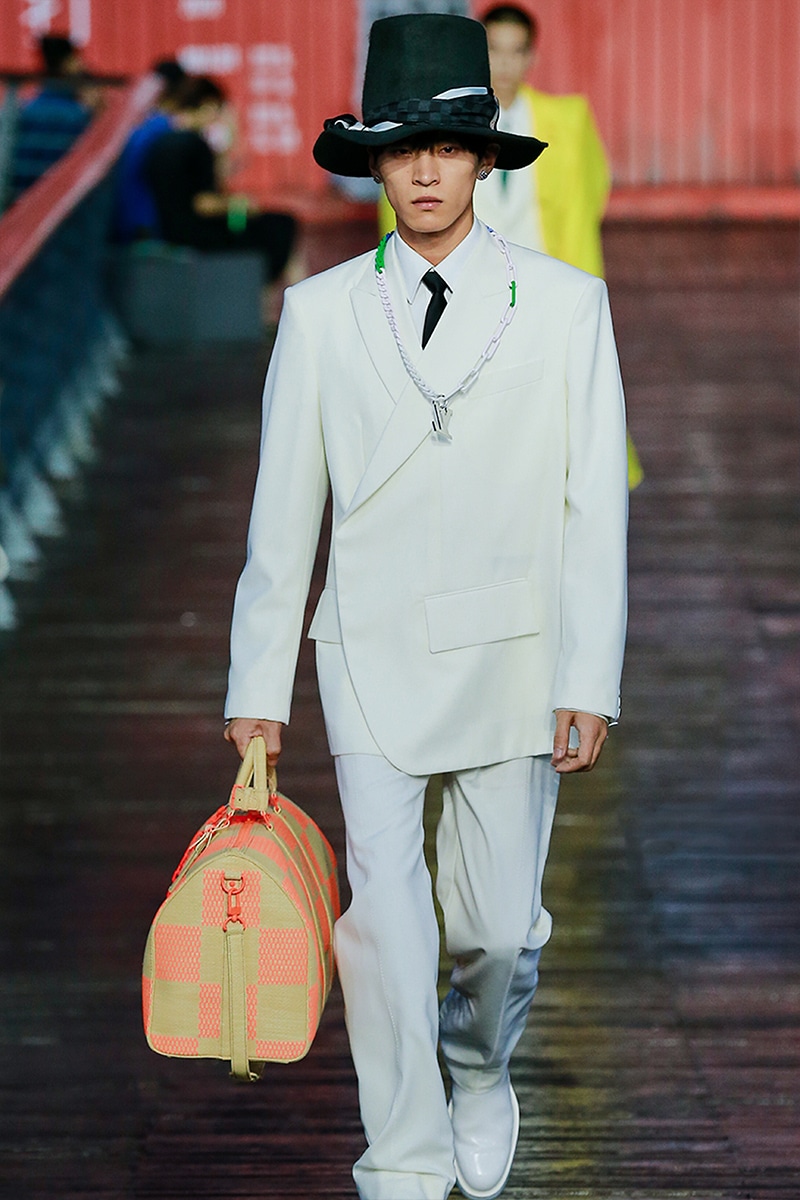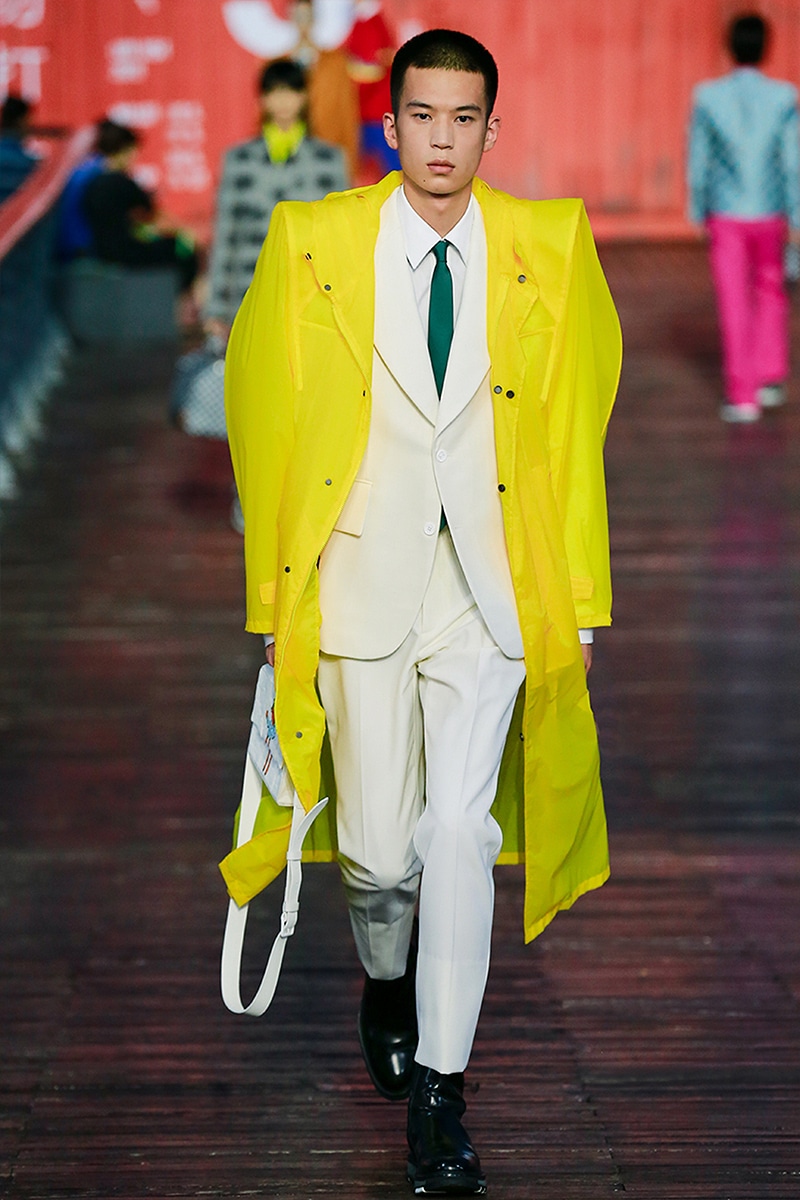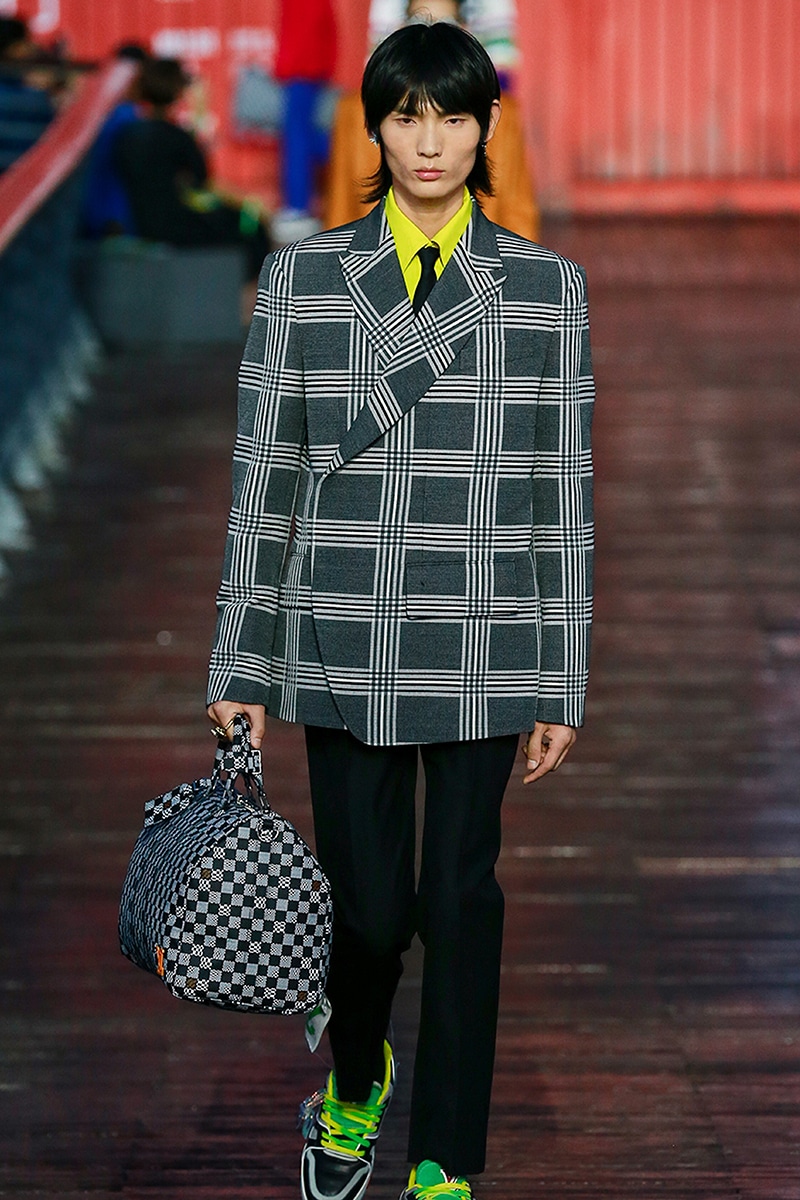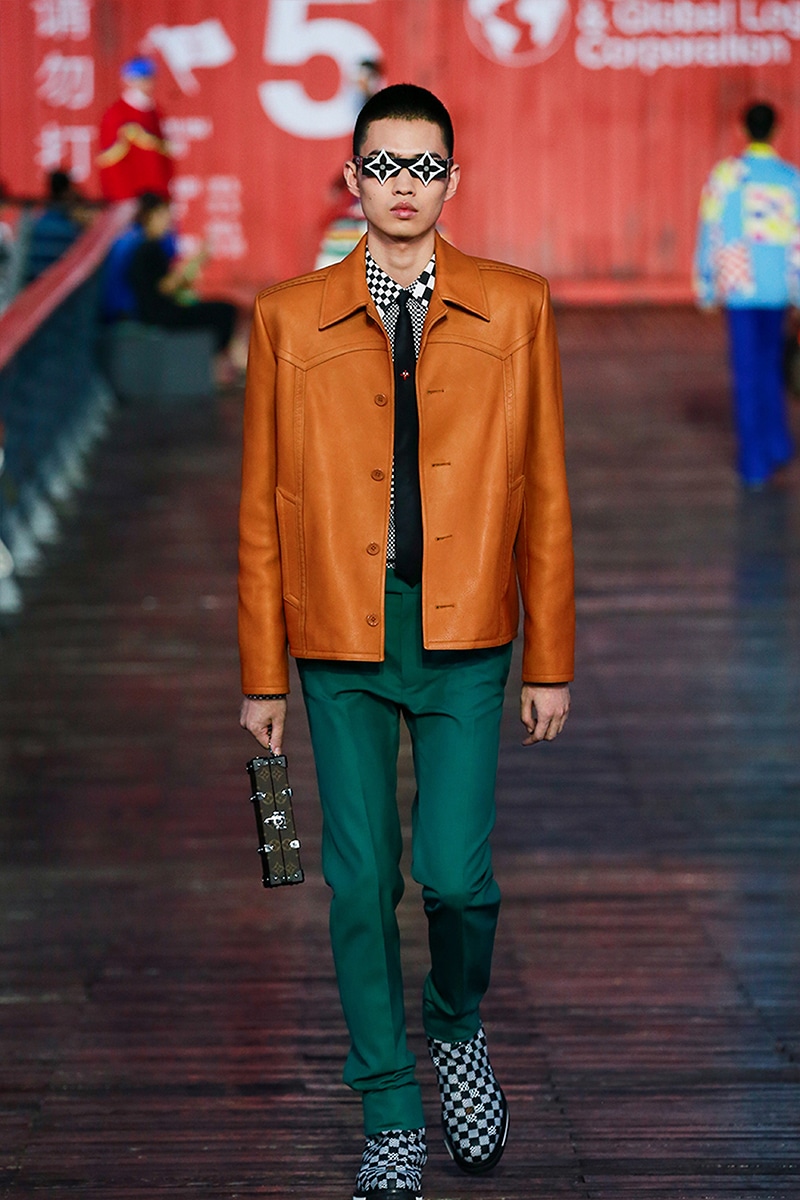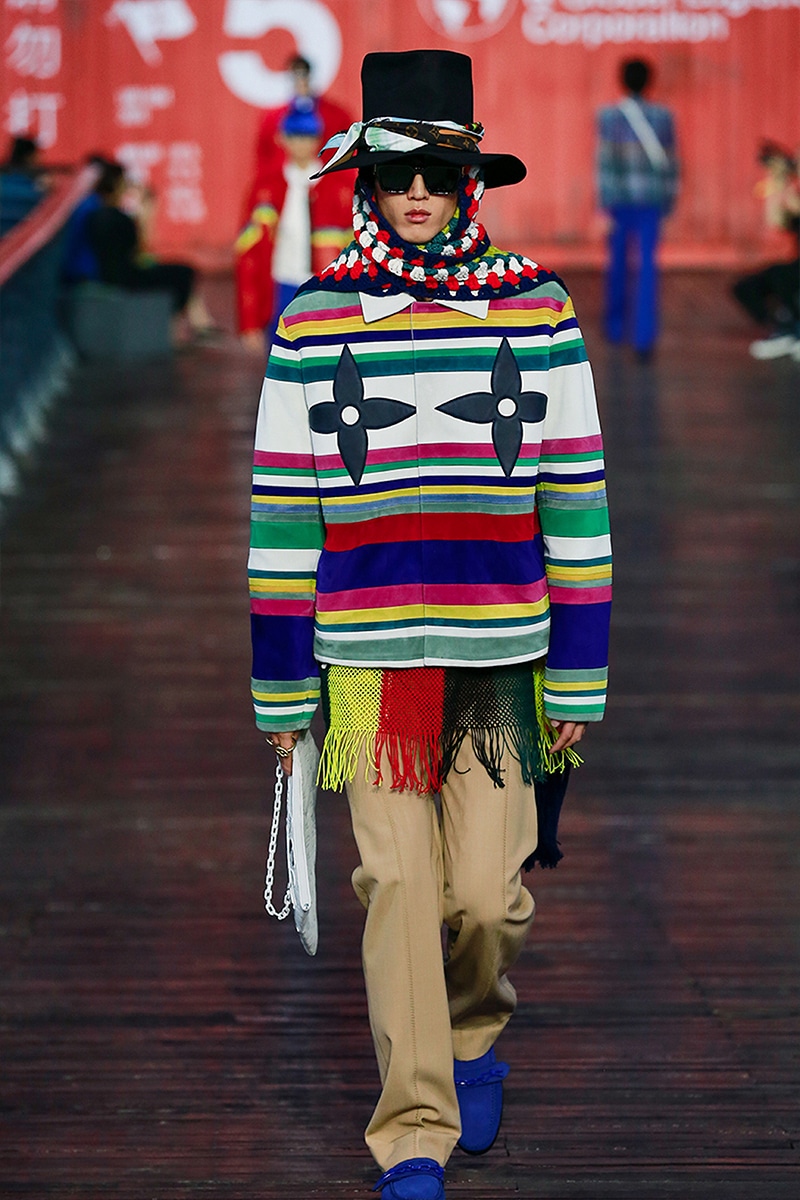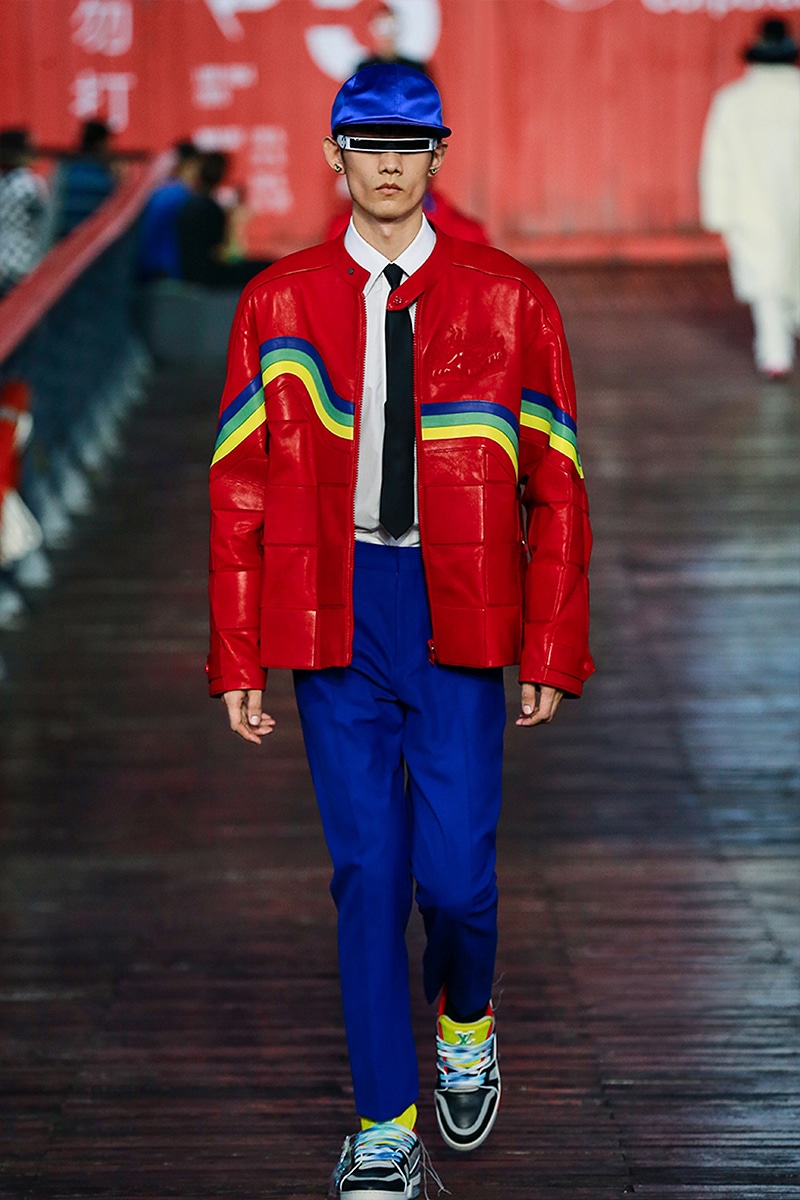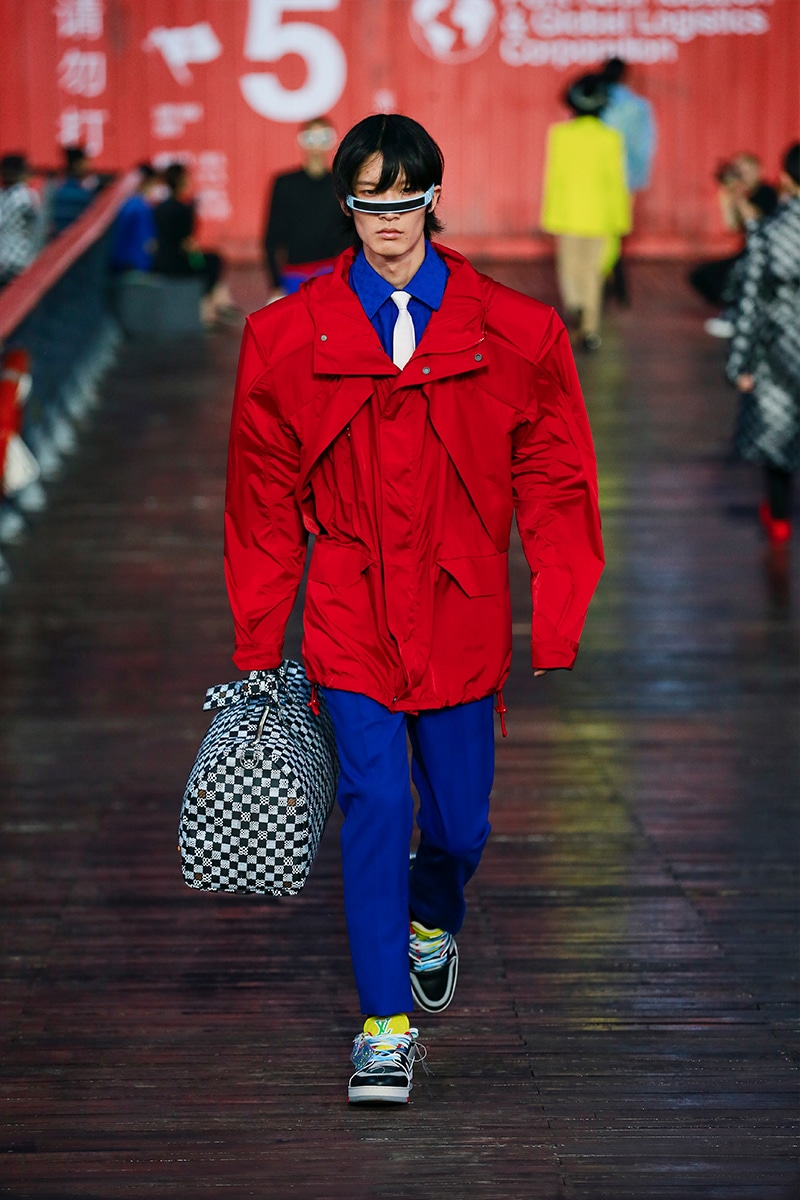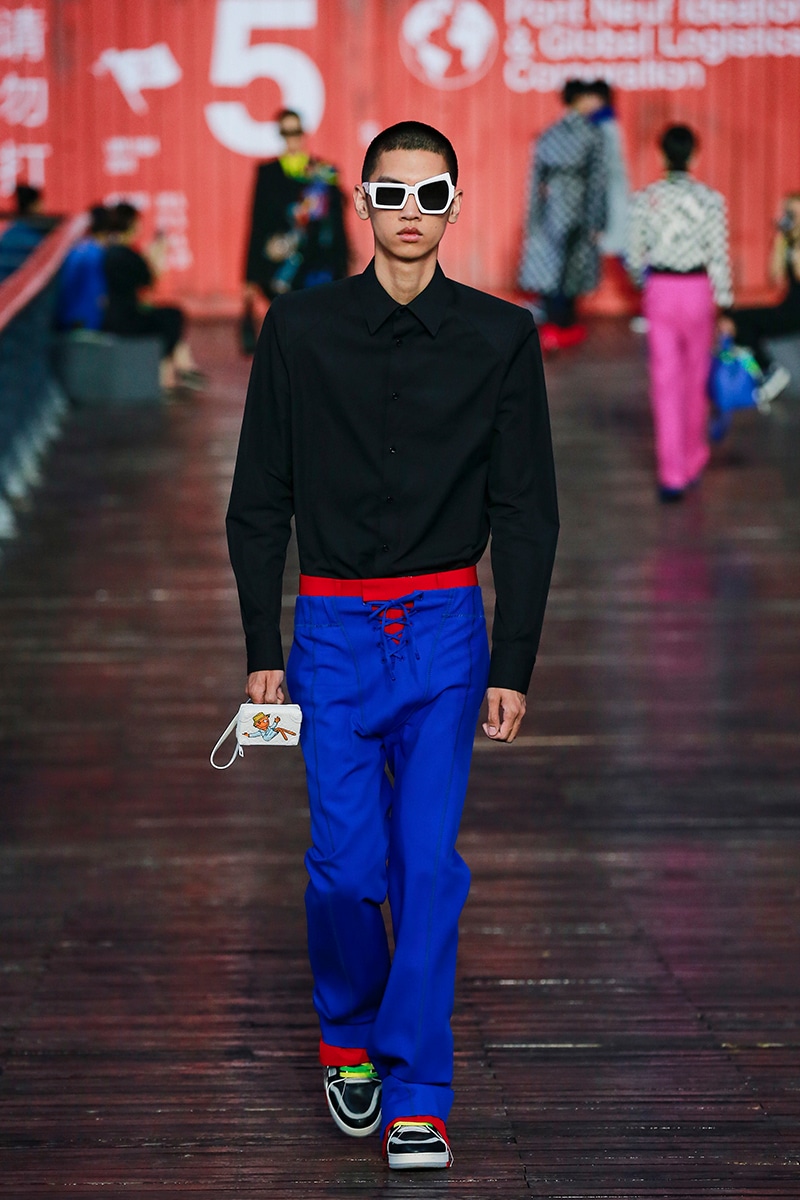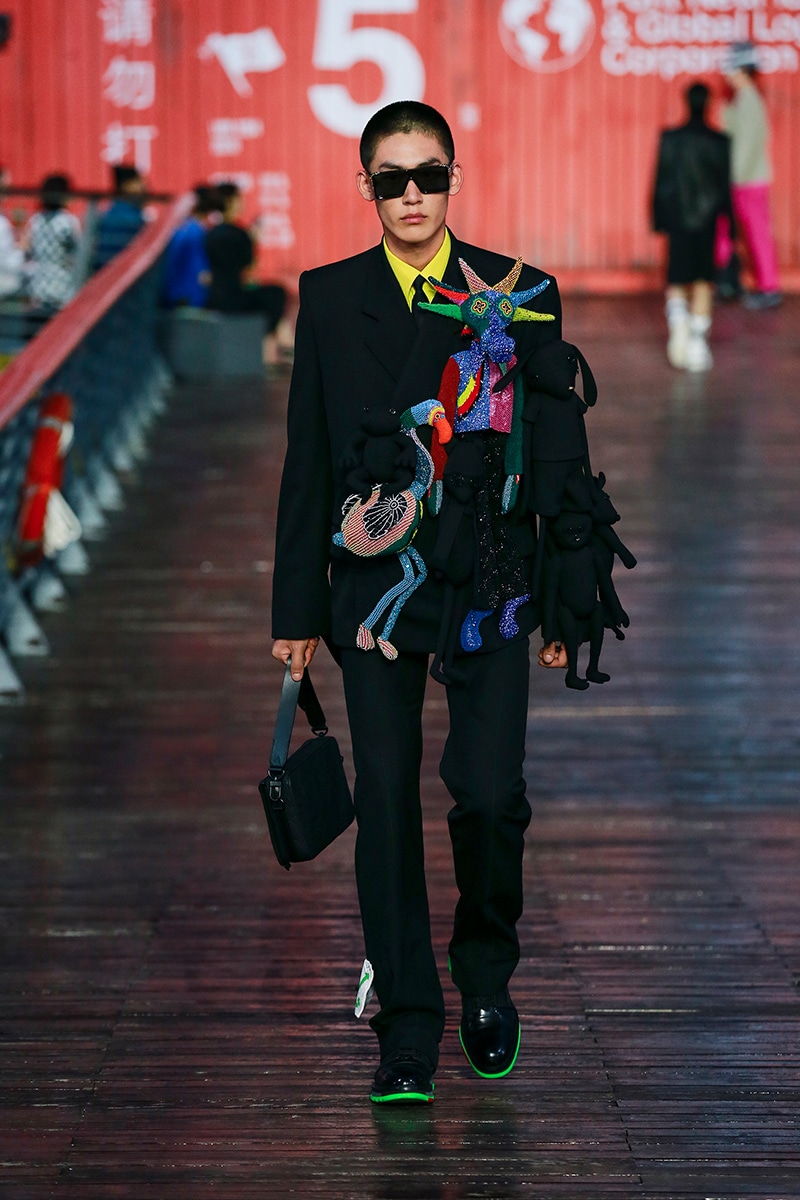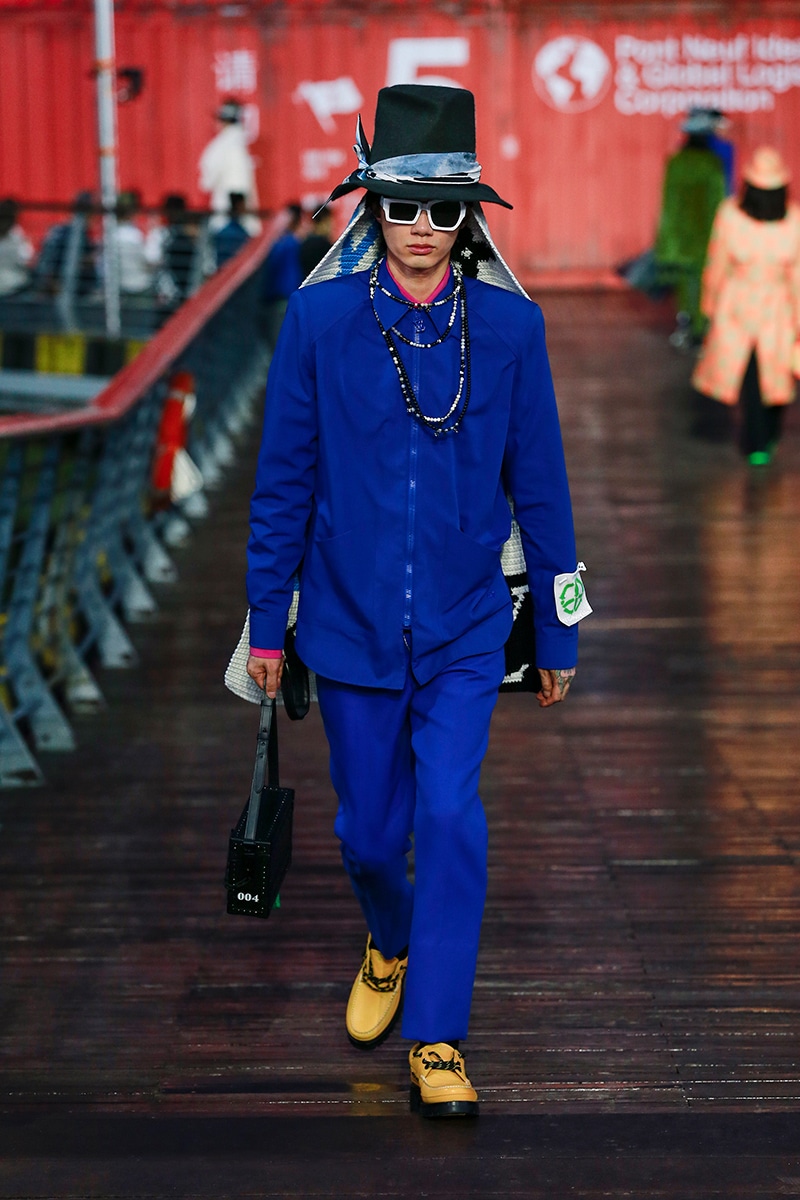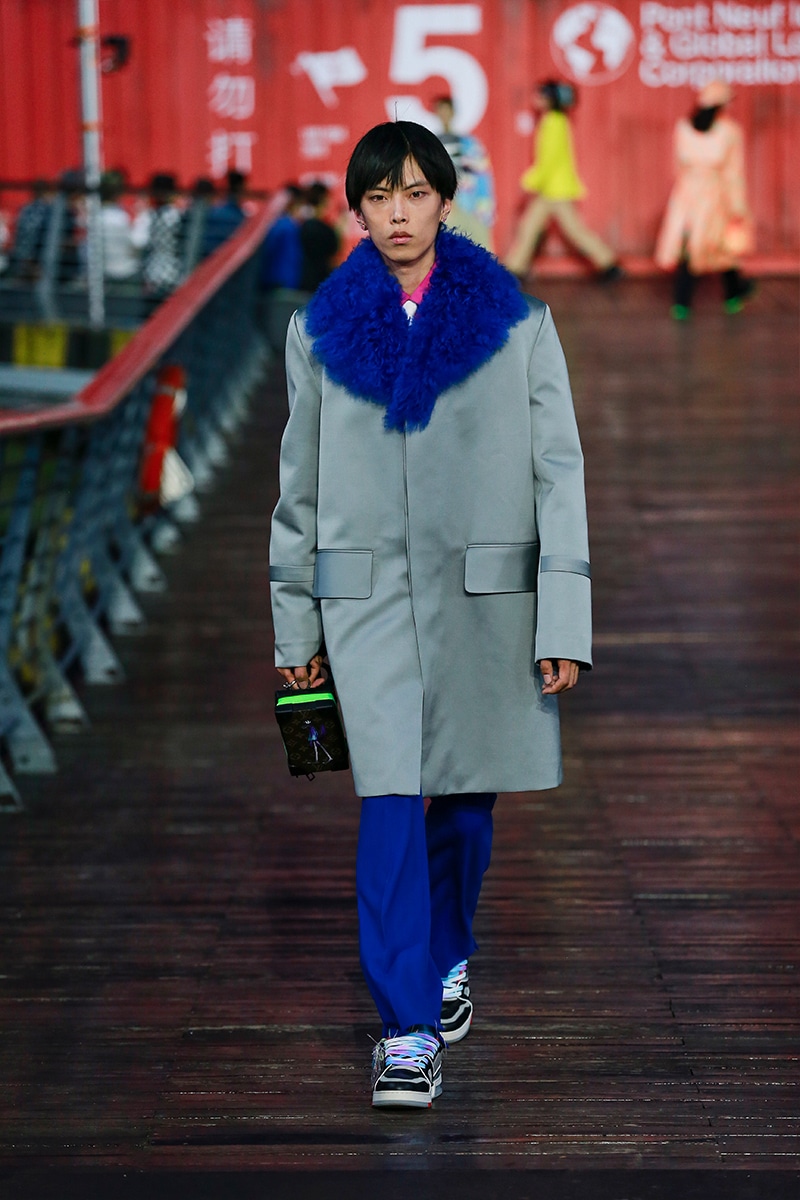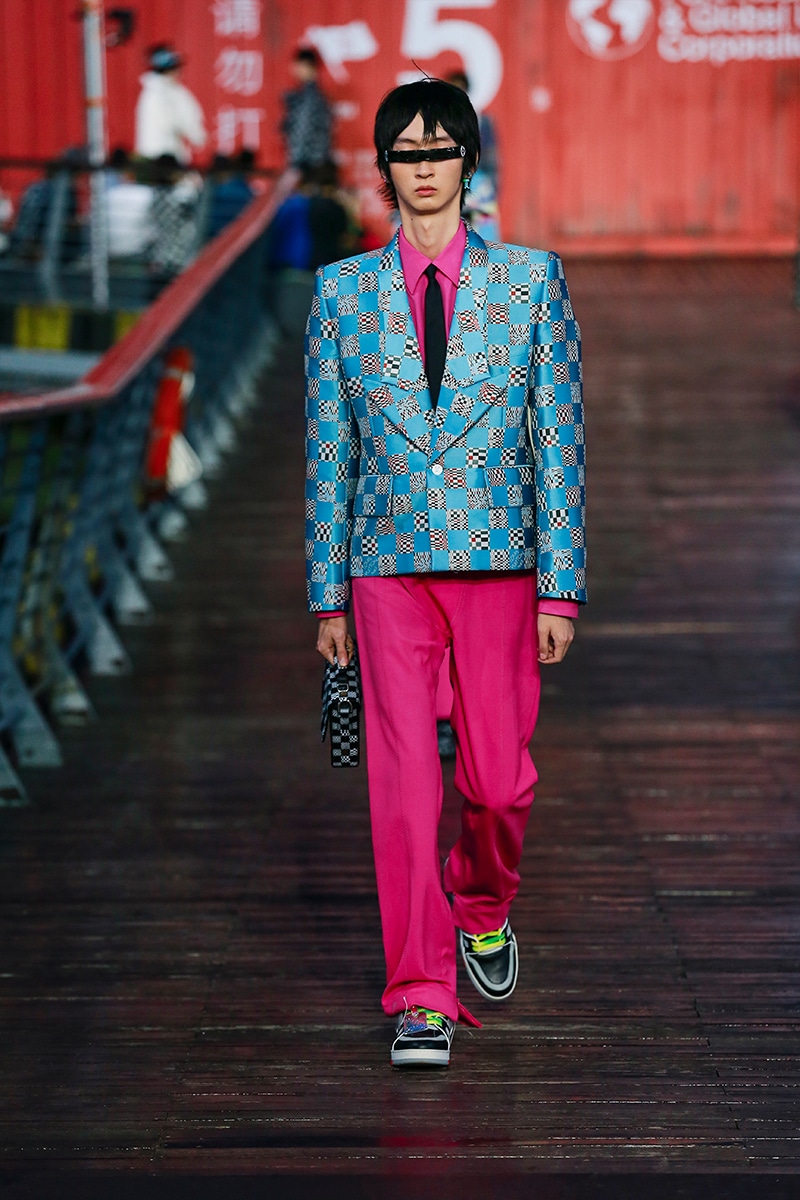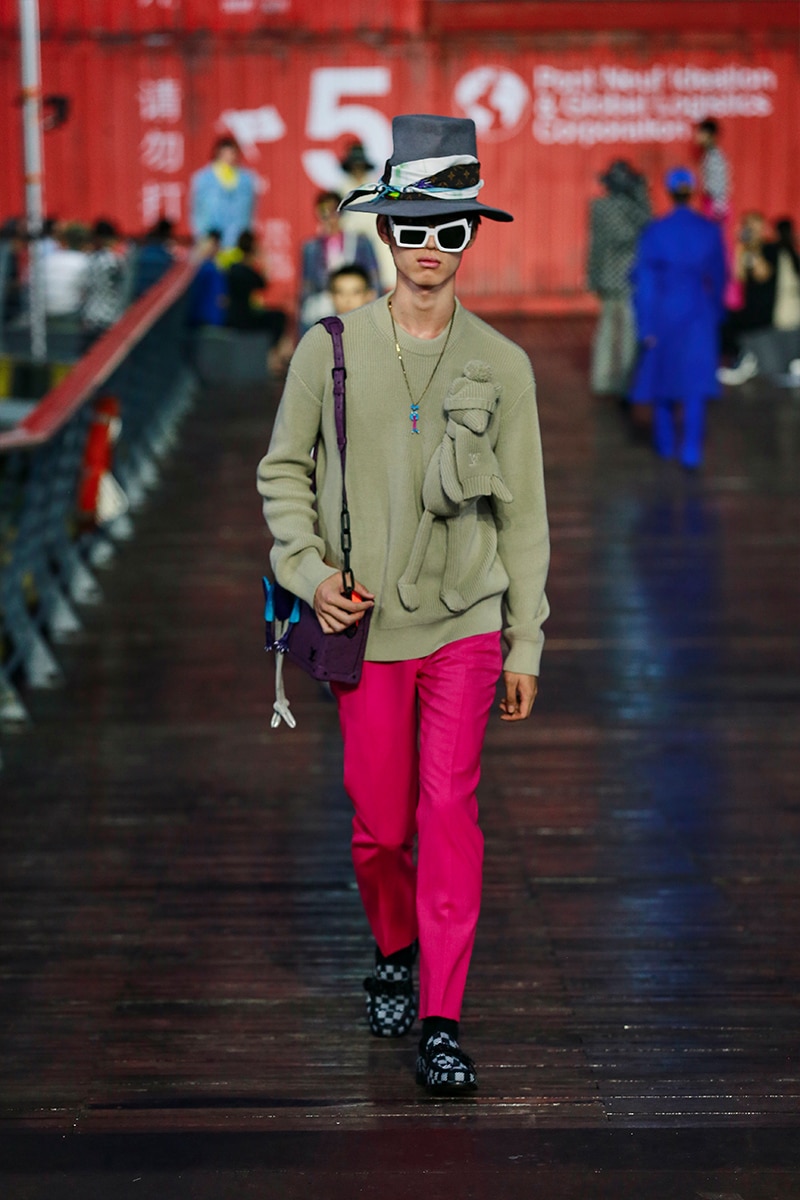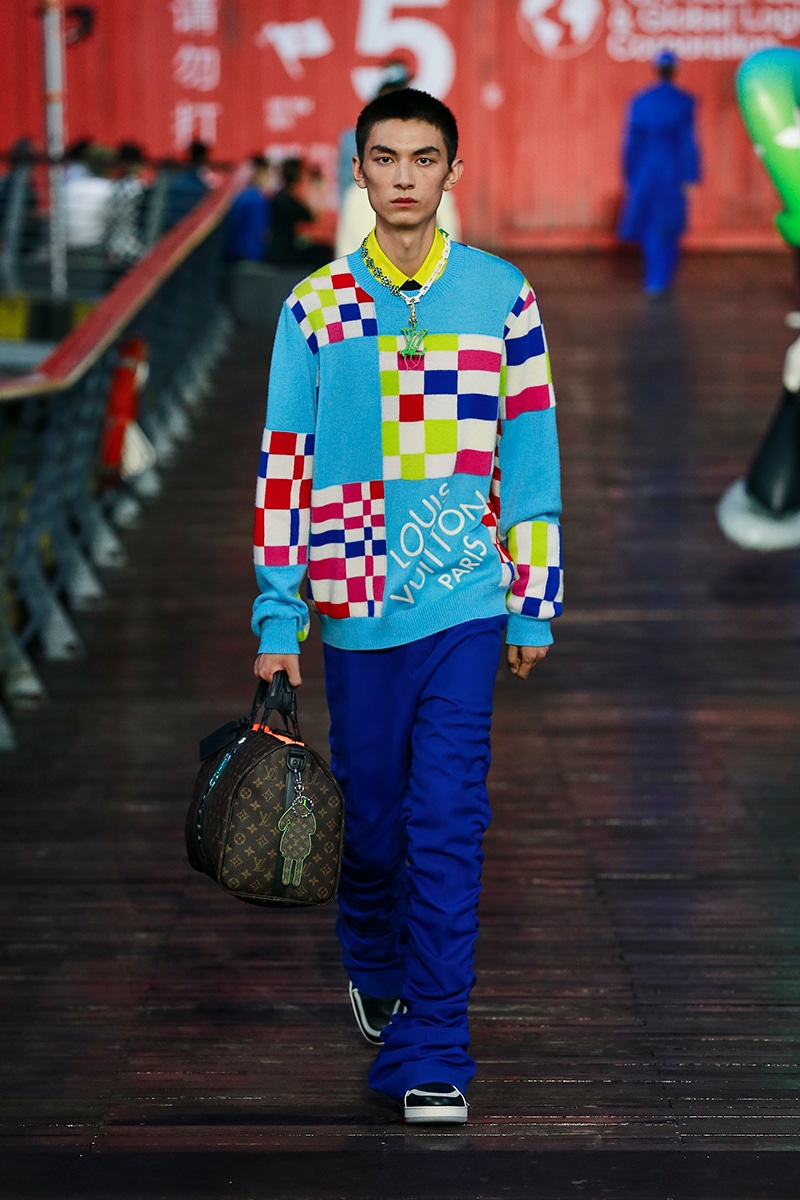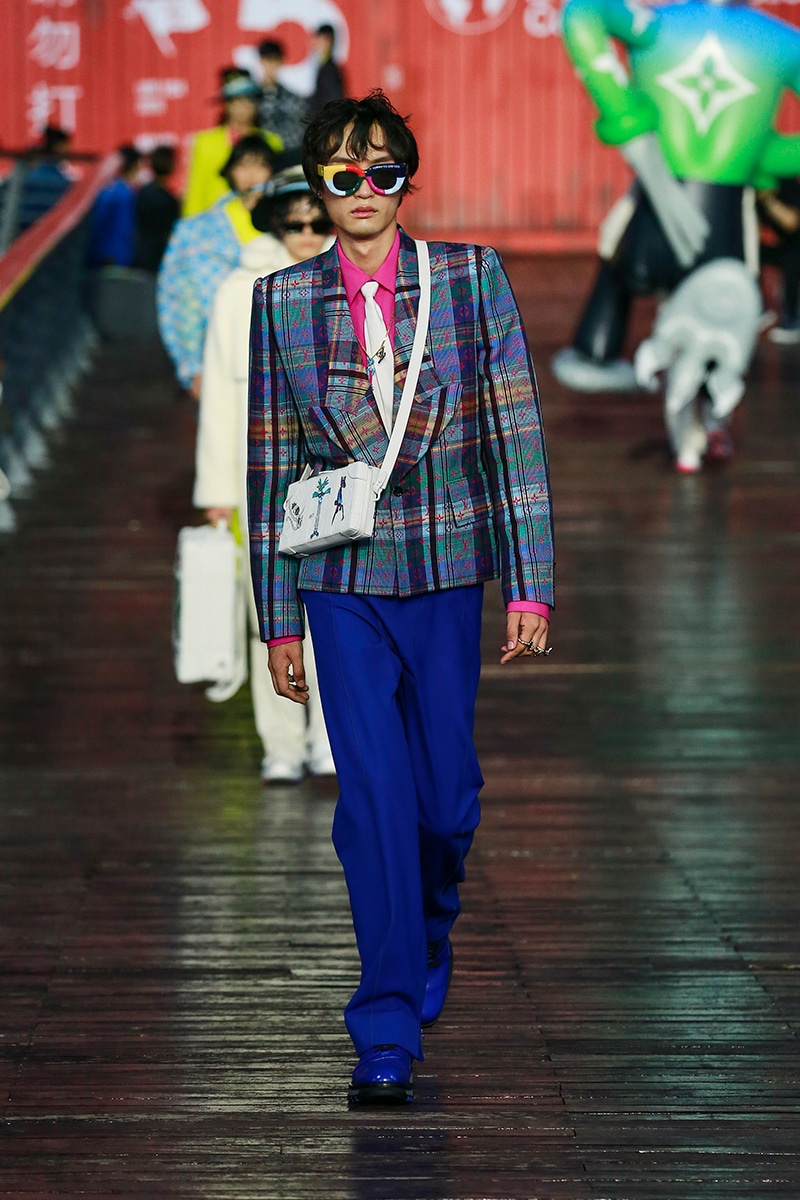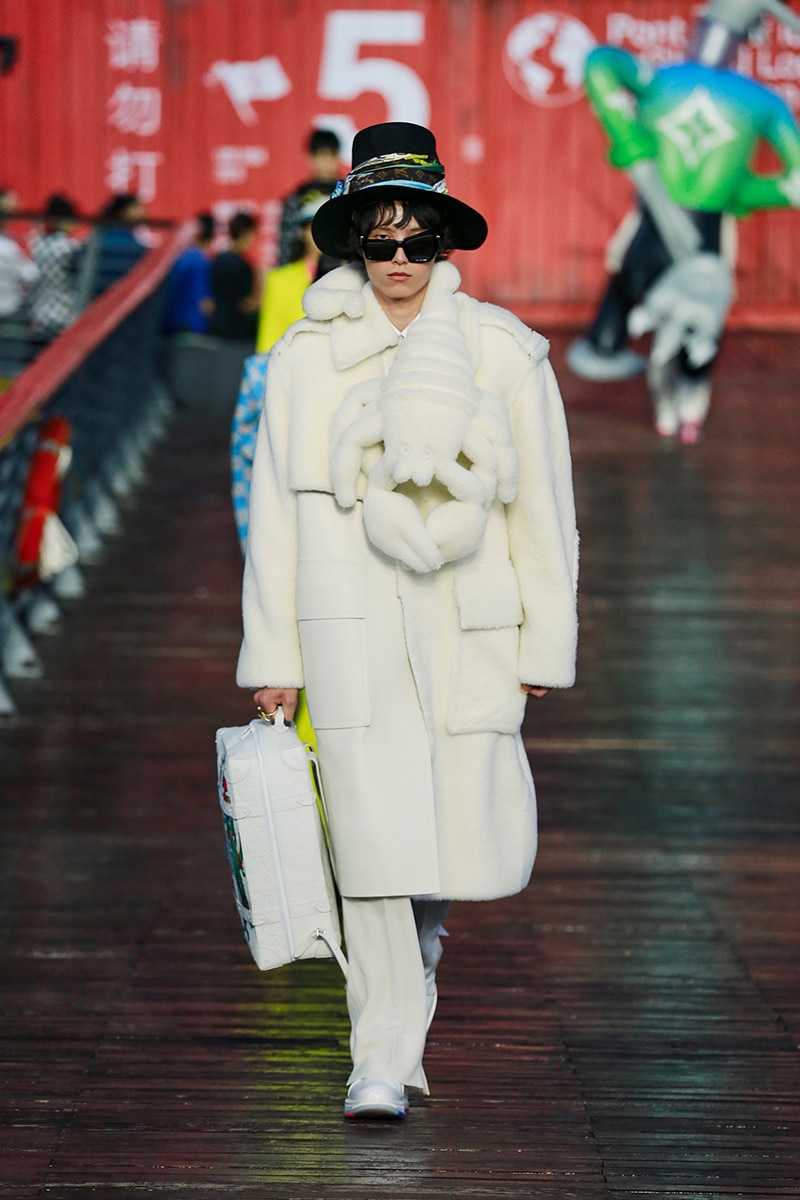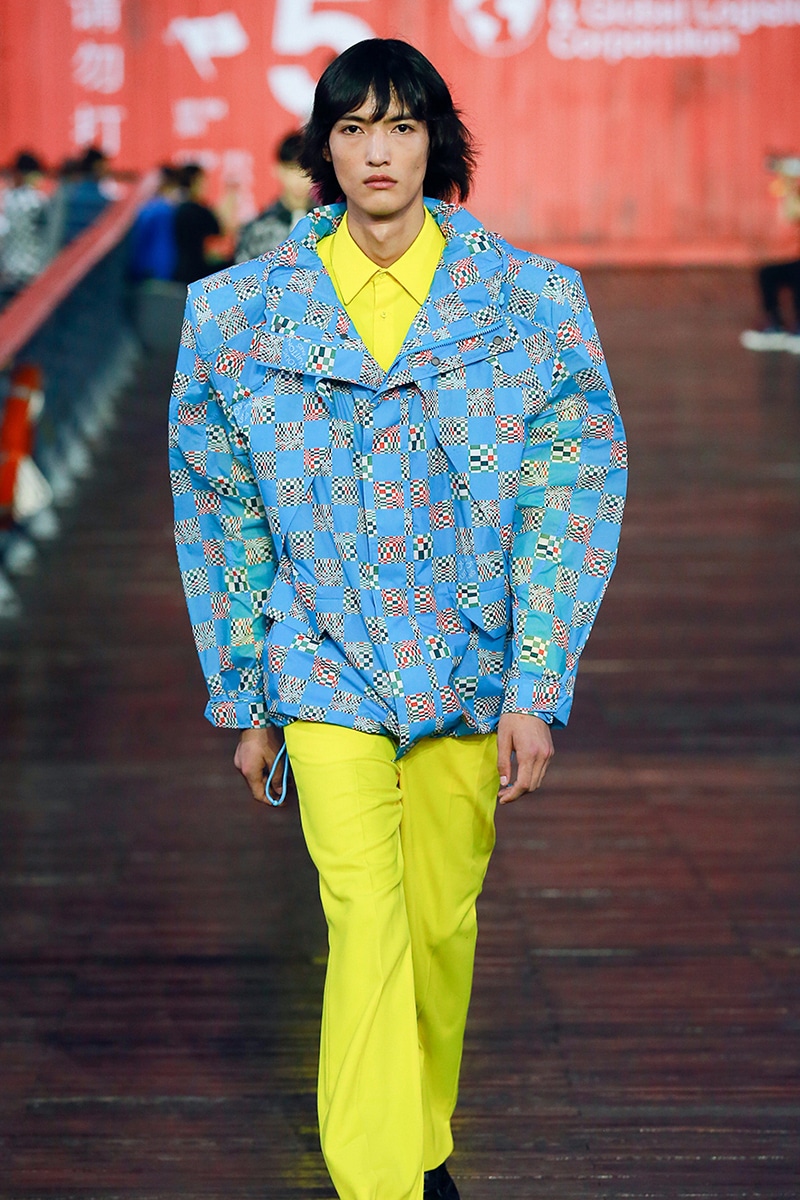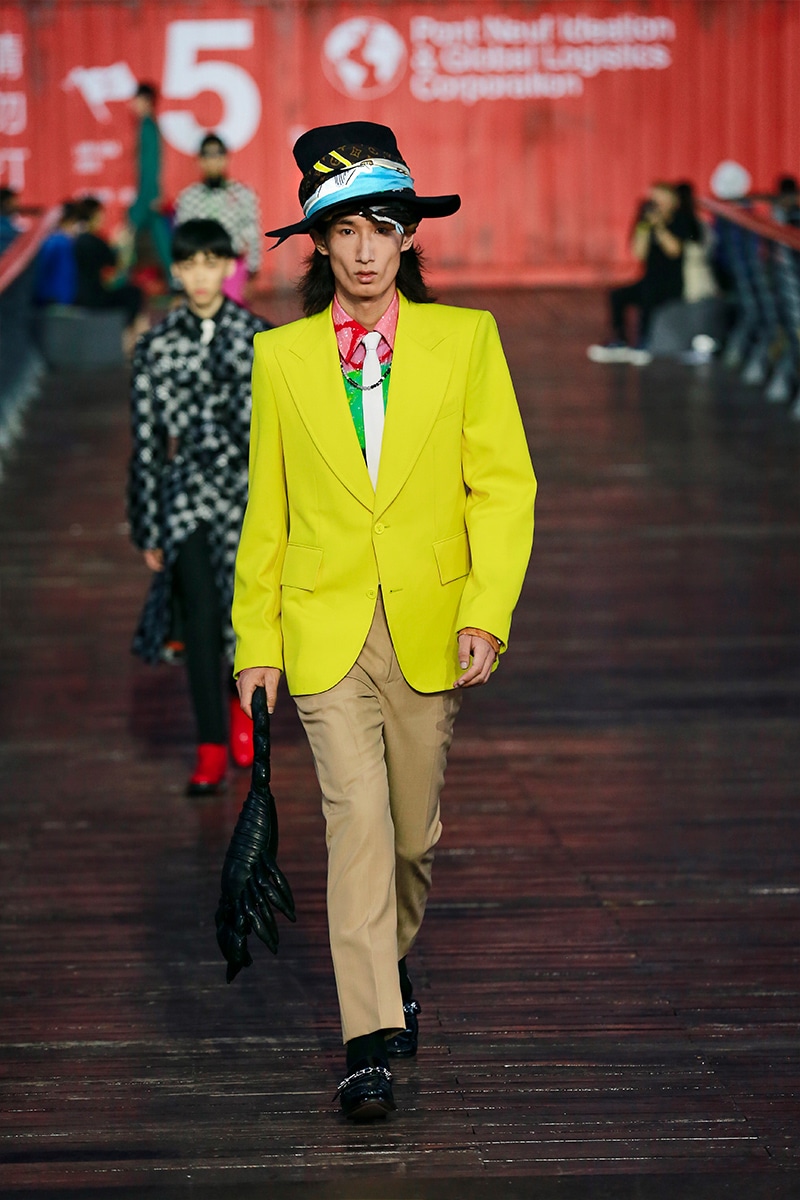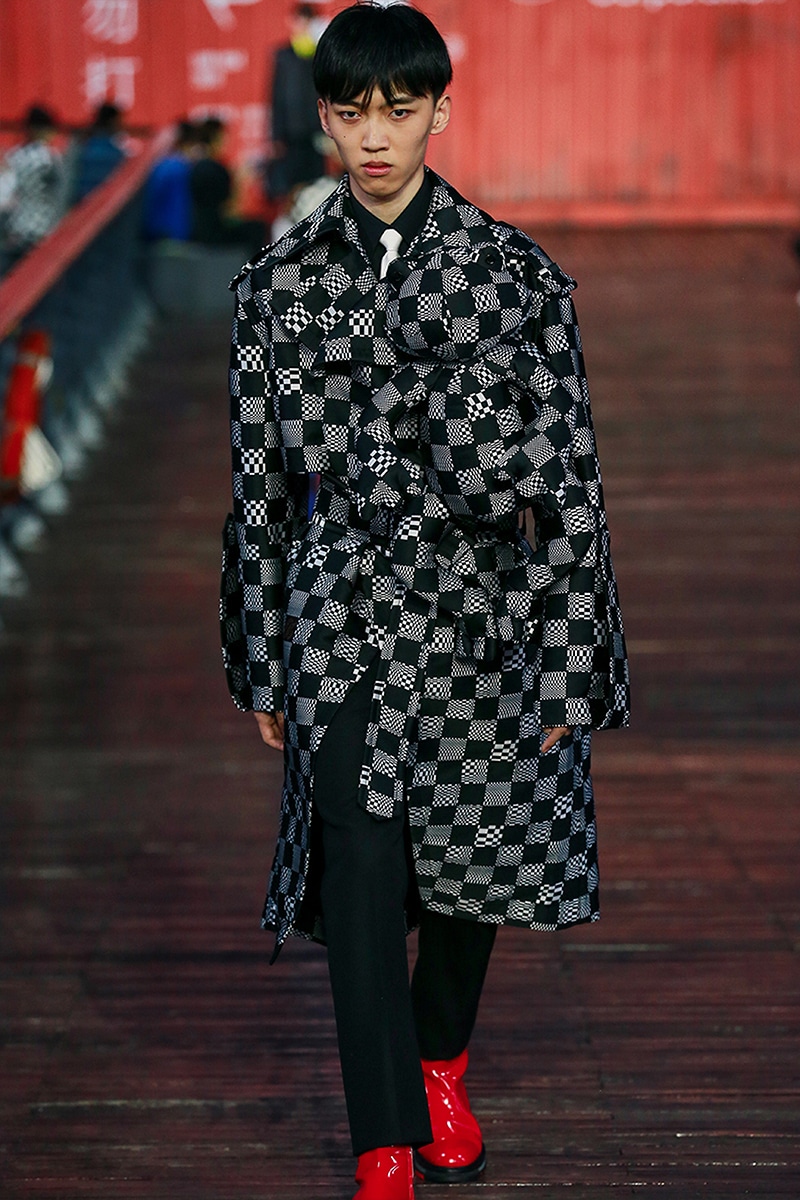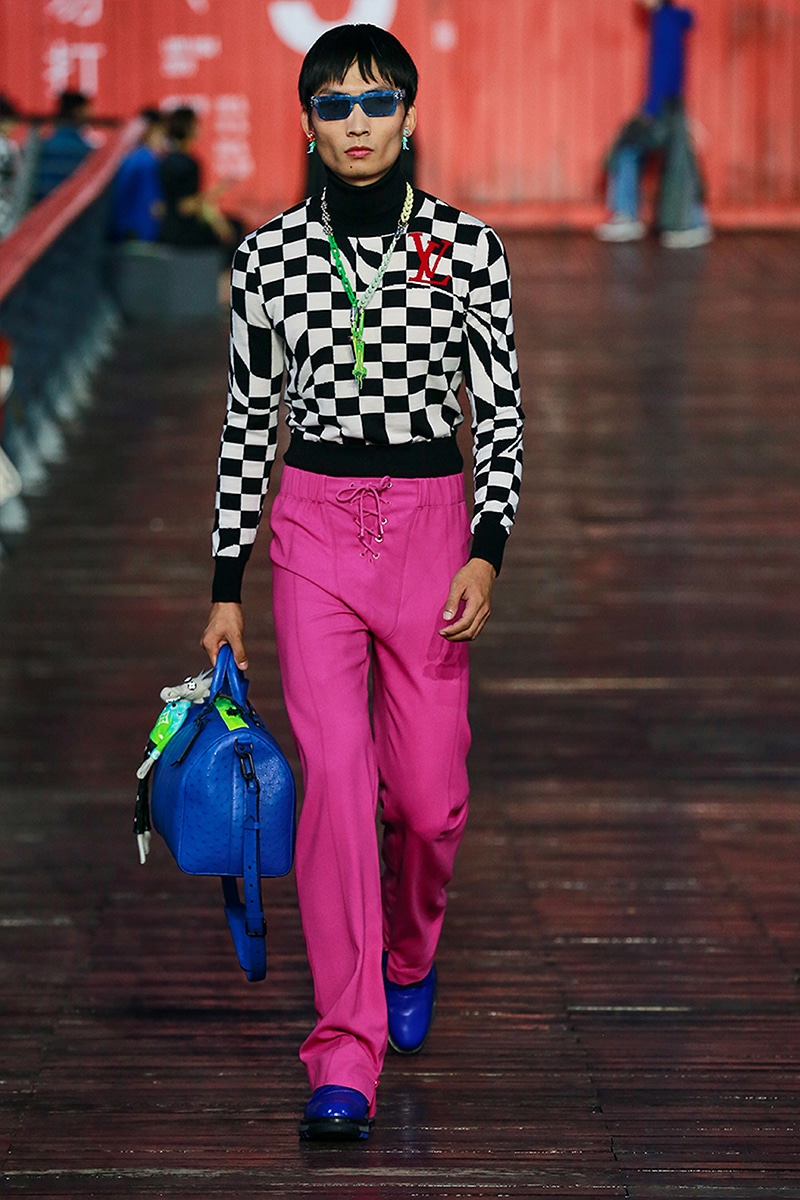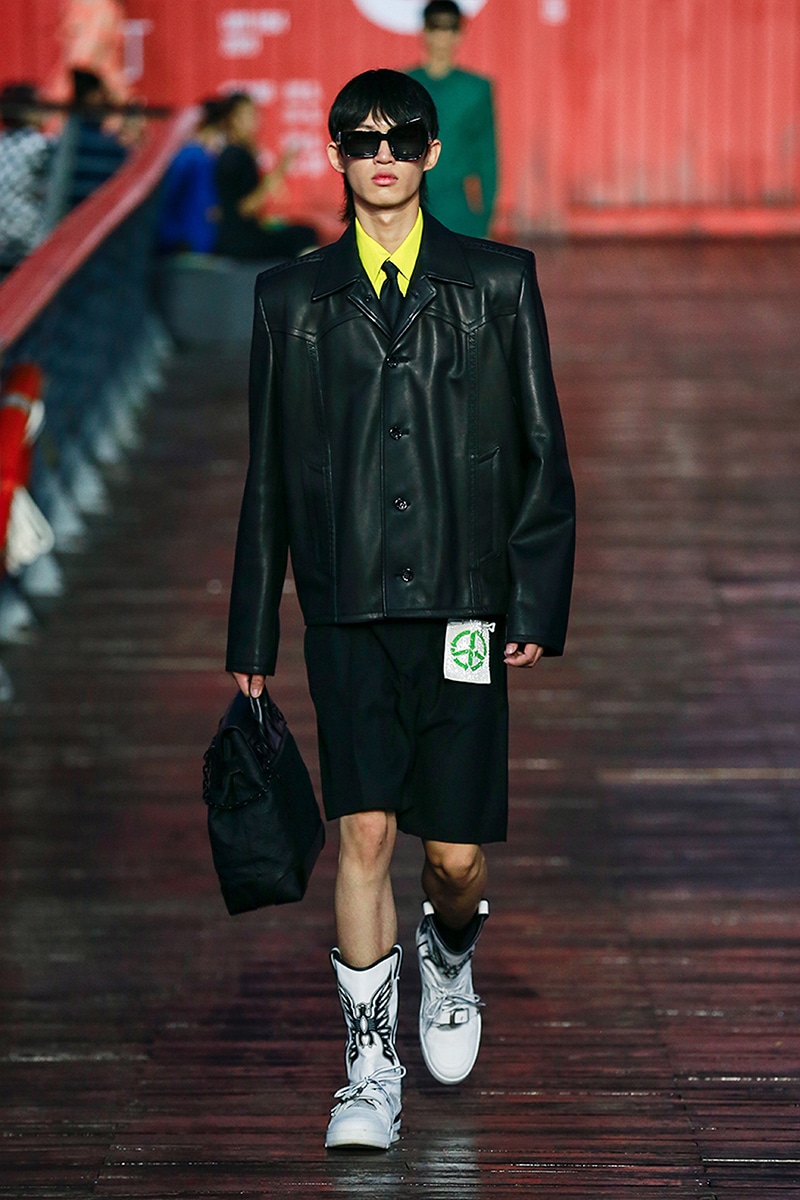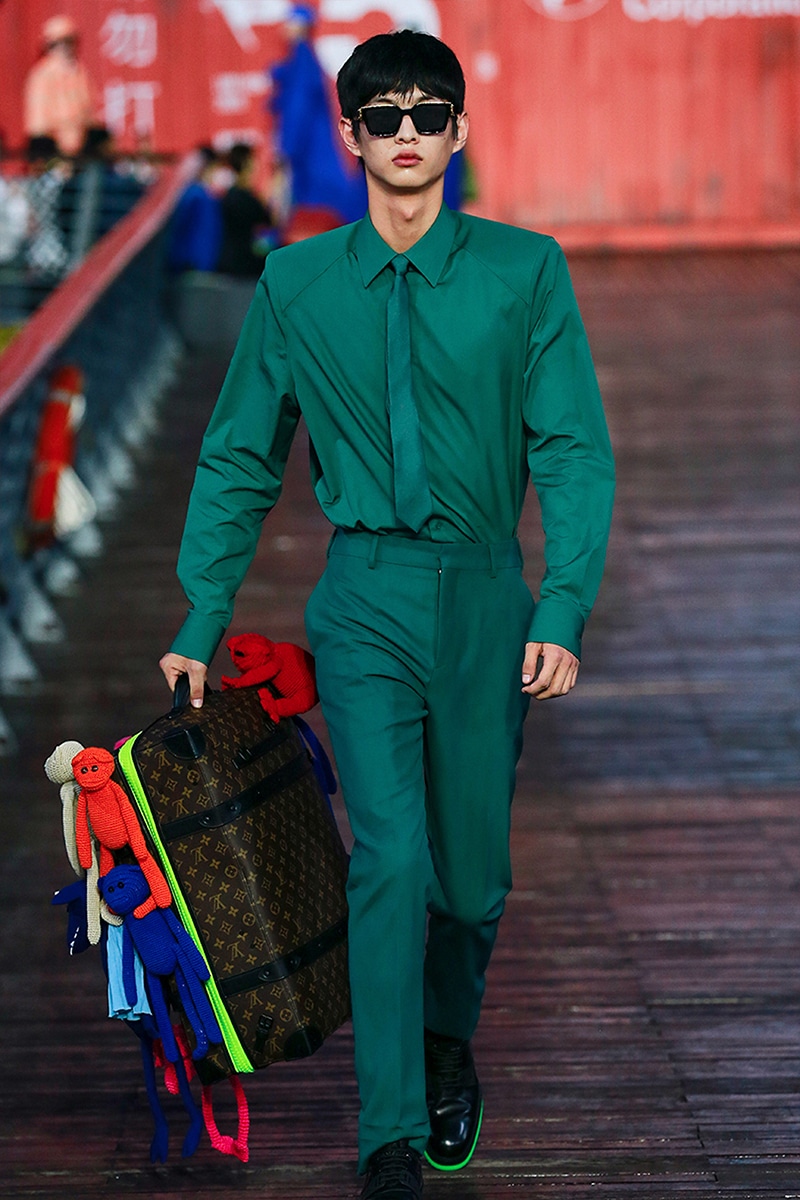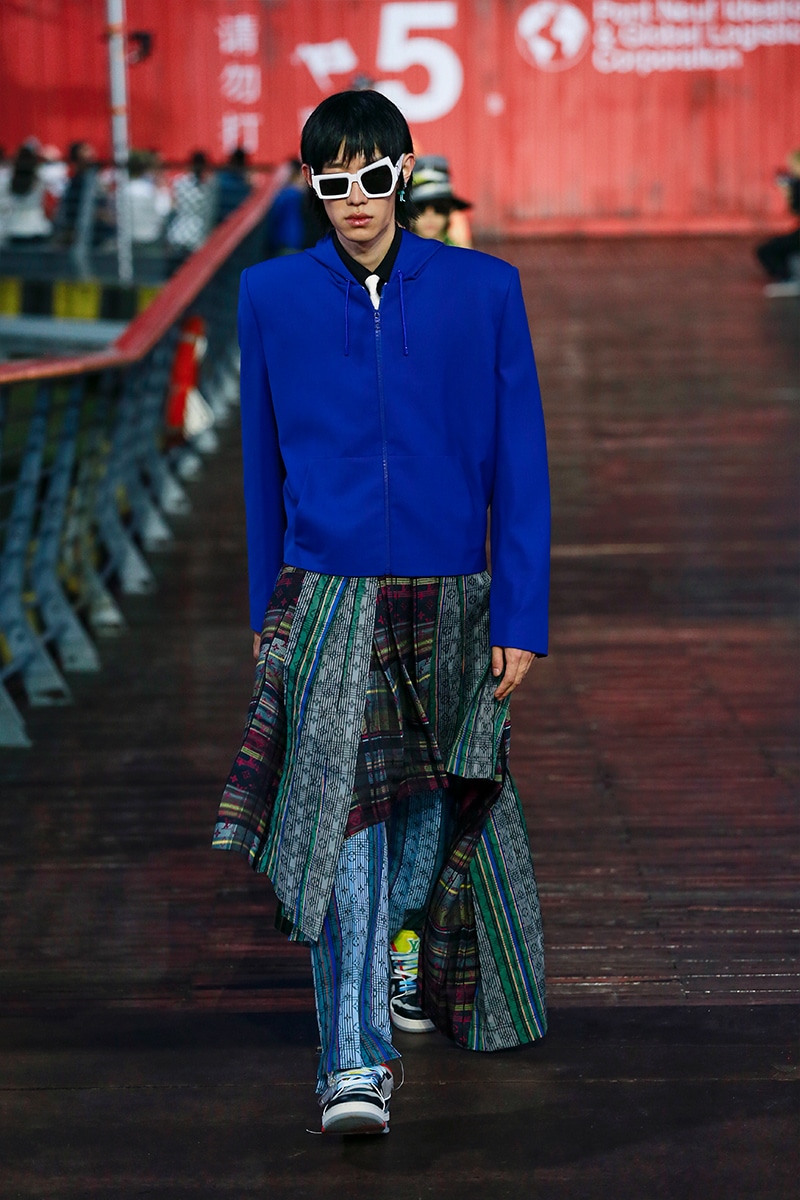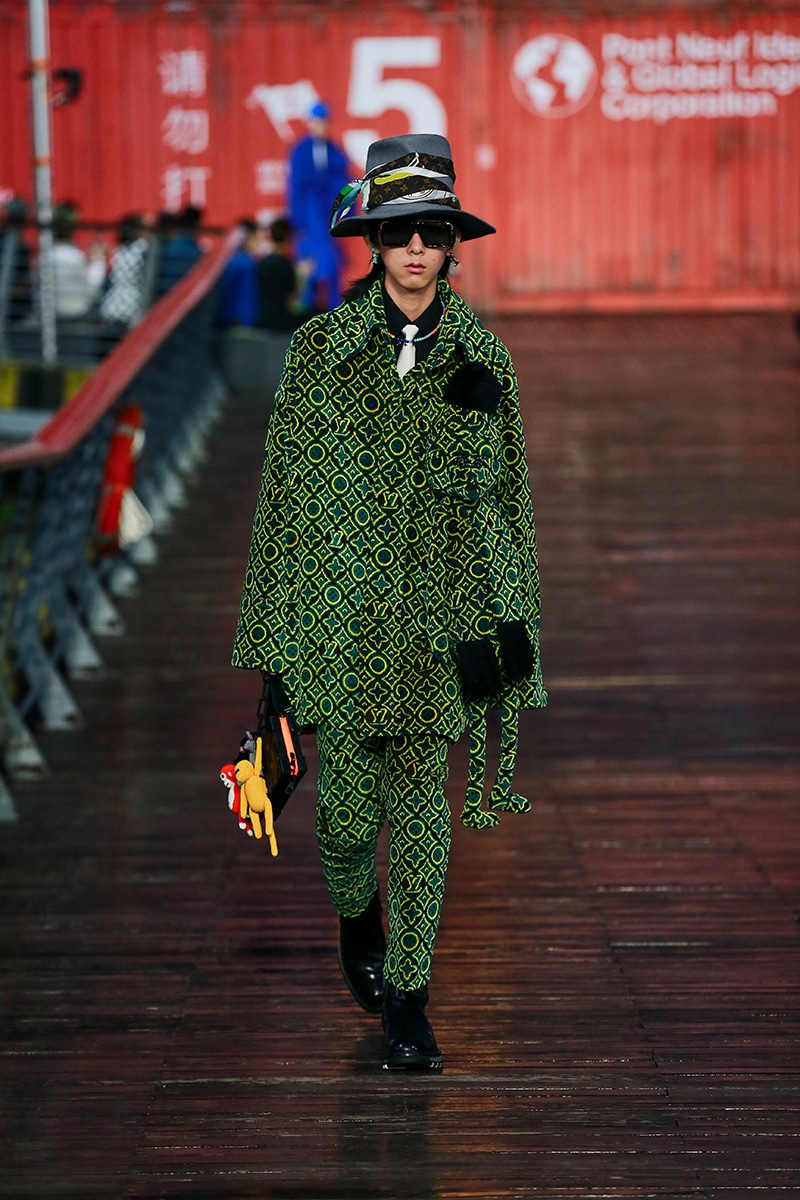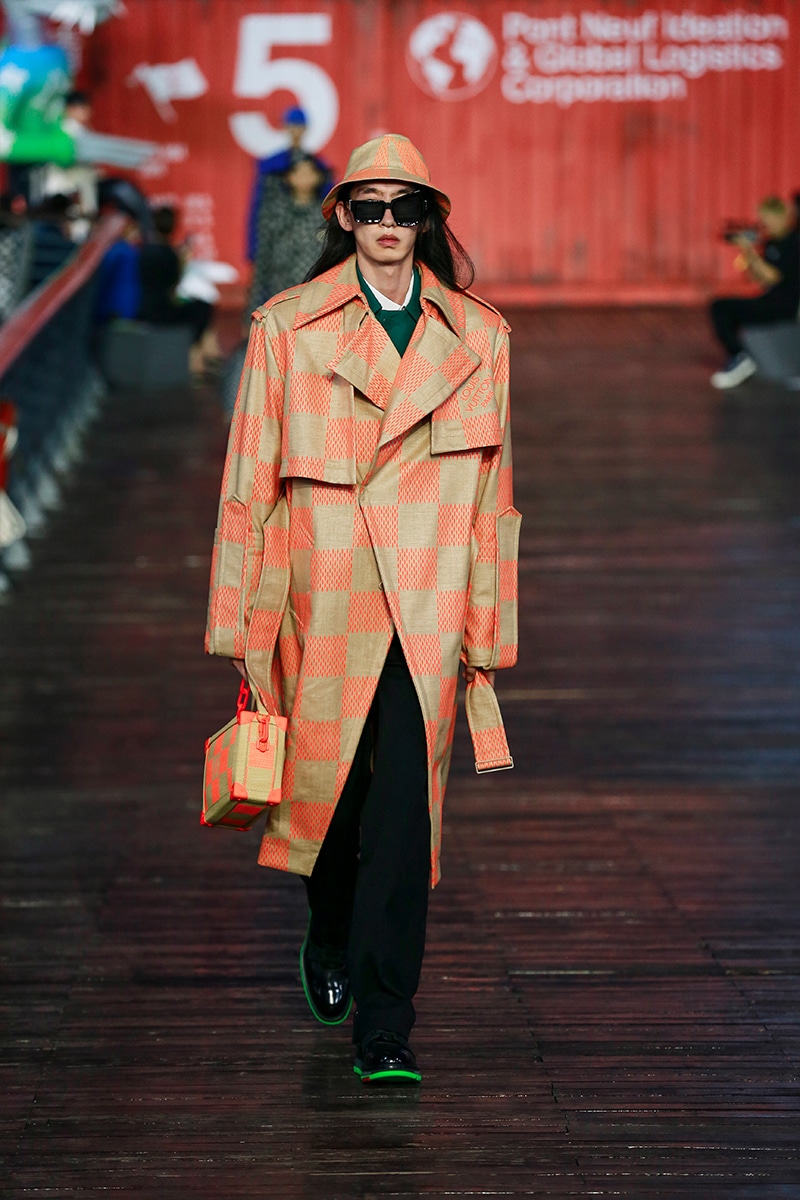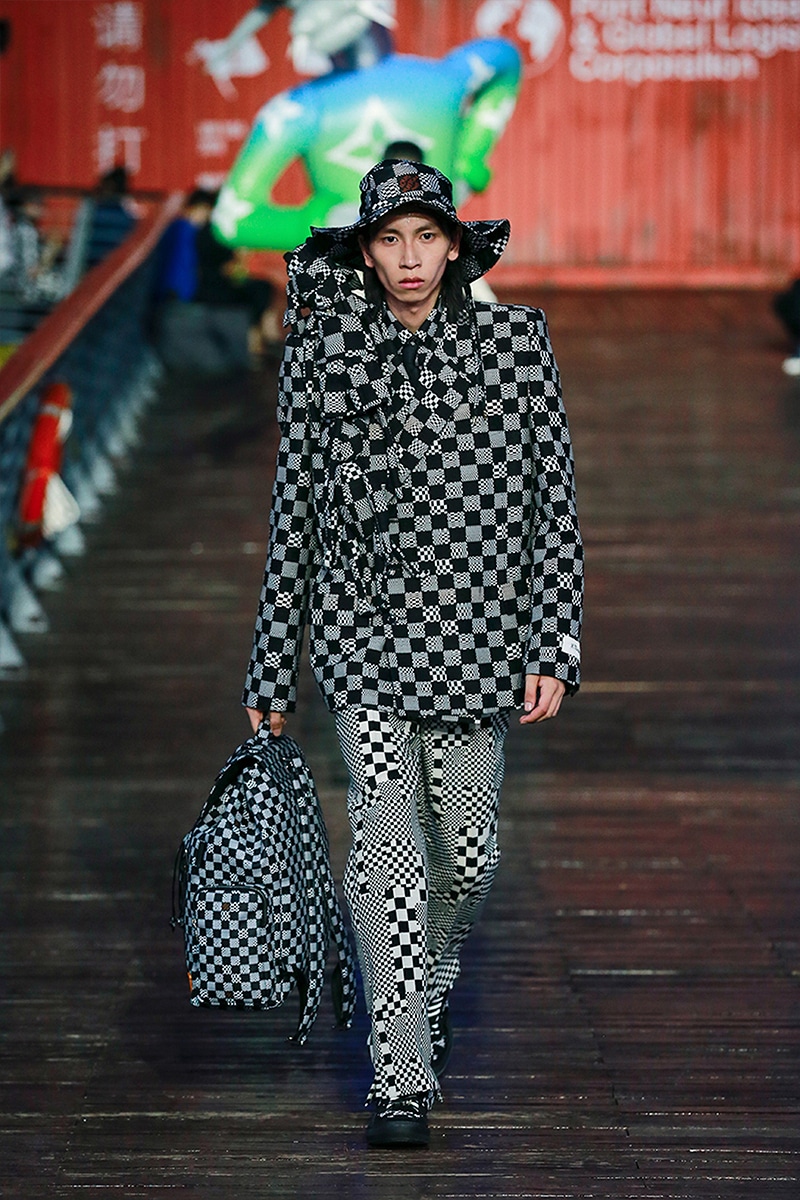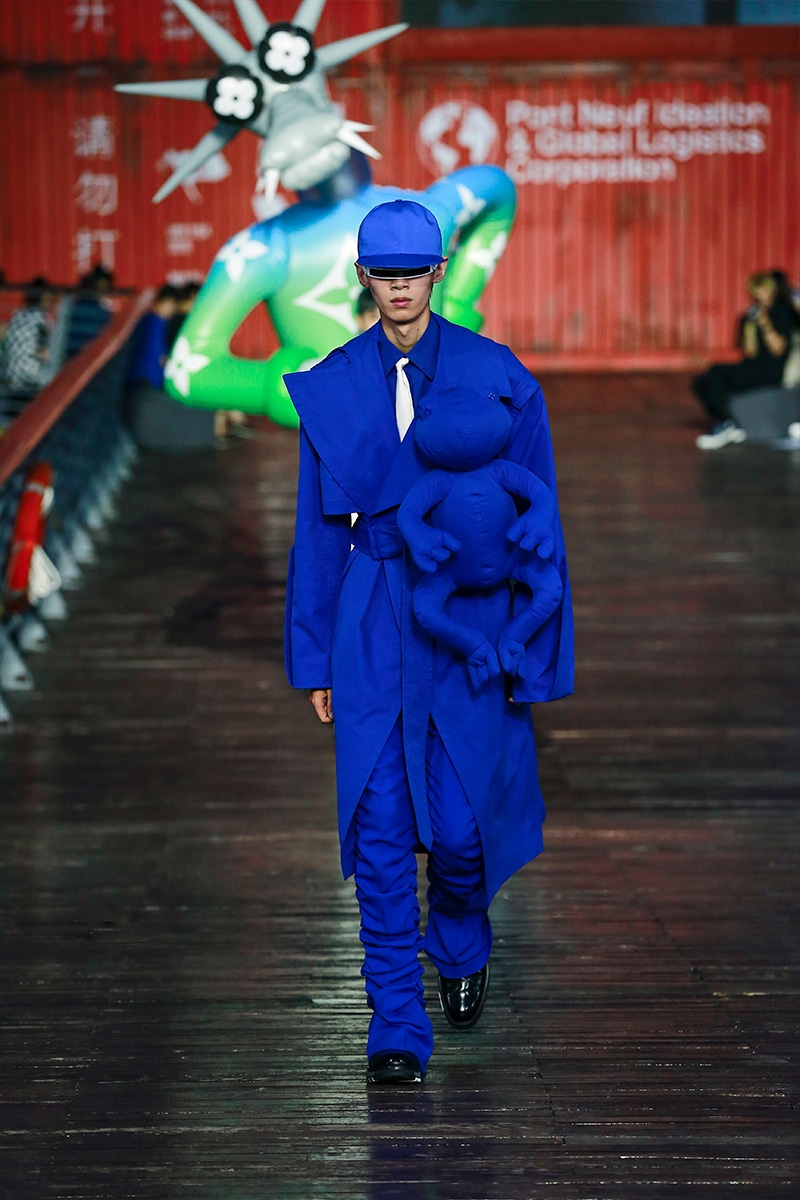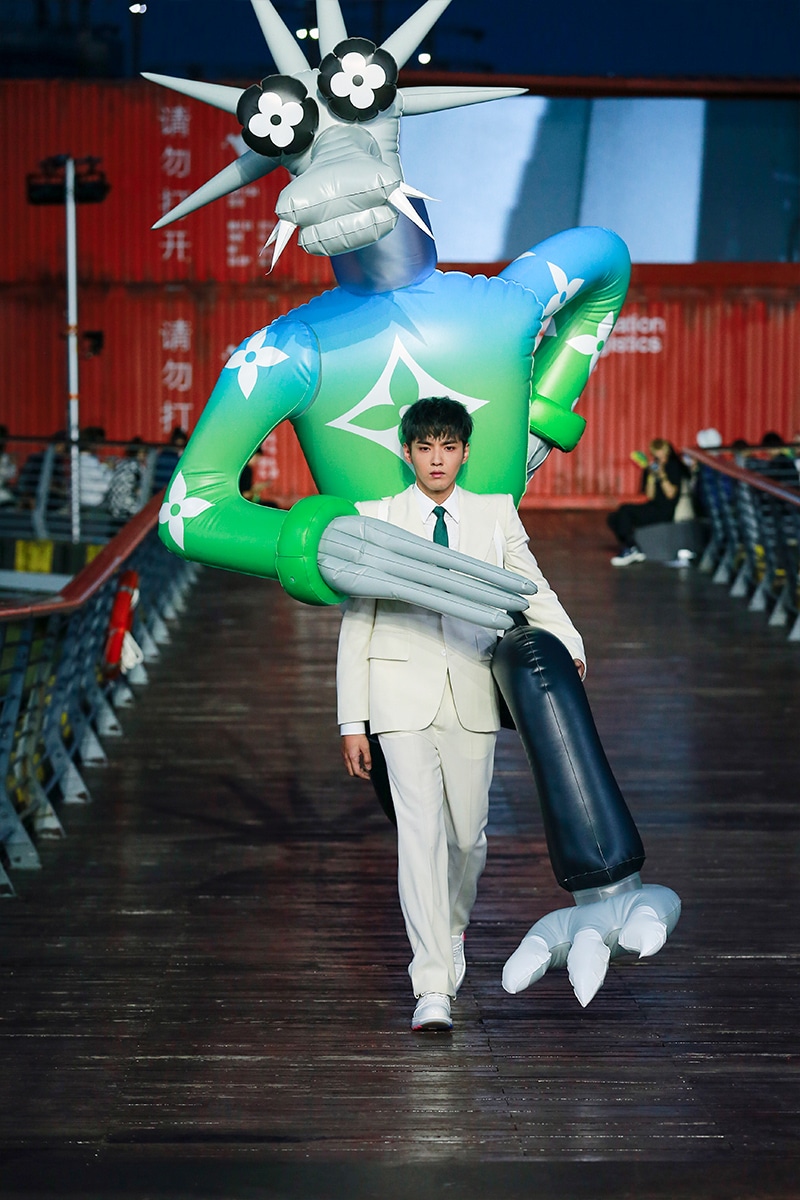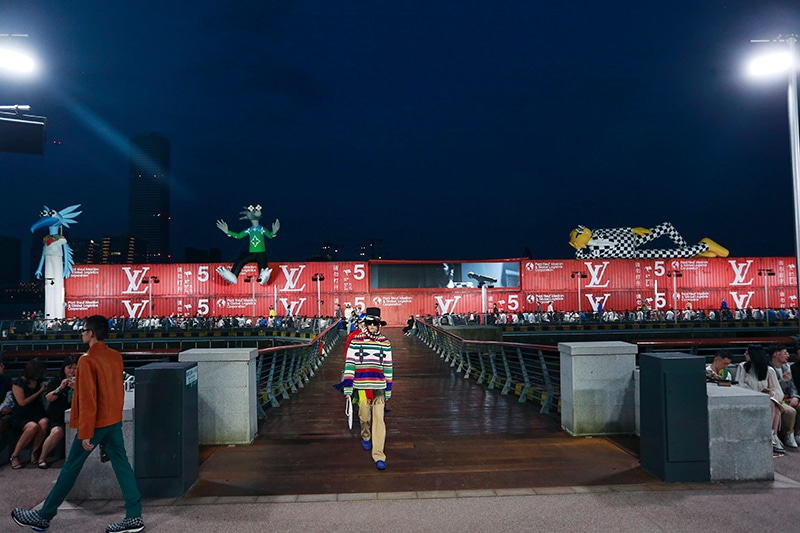 Louis Vuitton showed their collection "Message in a Bottle" in at a port in Shanghai for Spring Summer 2021 following their digital short "The adventures of Zoooom with friends" during Paris Fashion Week Mens. Following the collection was a manifesto according to Creative Director Virgil Abloh penned last month in his home city of Chicago full of reflections on inclusivity and a call for unity.
"Its my desire to imbue the traditional codes of luxury with my own progressive values" stated Abloh while pointing out nuances and sarcasm that can be found among the sartorial. Fashion is a language that doesn't always need to be written down to explain itself.
We can't deny that Abloh has been an influence in his contribution to black canon of culture and art. Seeing his work as alive with not just a cultural impact but an environmental one as well, he pointed out plans to introduce a number of upcycling initiatives. For a house that is known for its fine leatherwork, it will be interesting to see if his menswear will have influences on other parts of the atelier as well.
For SS21 upcycled looks in the collection are divided into four categories:
Pieces upcycled from recycling materials from overstock
Pieces upcycled from recycled ideas
Pieces upcycled through reiteration from the previous season
Pieces upcycled as part of the "Homework" initiative
Thus the collection has been created under this framework and reconditioned pieces will feature the Upcycling Signal Logo, which we can easily see as the new status symbol for anyone purchasing while we face mass unemployment, evictions and catastrophic weather. Upcycling is no longer a fad, and its not the only way for fashion to stay alive but for the world as a whole. Additionally, with punchy colors, disjointed seams, and familiar prints and textiles from the past, its an optimistic collection with noted Sun Ra's dreamlike intonations. Louis Vuitton and Abloh really raised the bar with this one and we hope that it isn't for one season, but that the impact of change is welcomed and here to stay.