"Within my practice, I contribute to a Black canon of culture and art and its preservation. This is why, to preserve my own output, I record it at length." – Virgil Abloh, July 2020.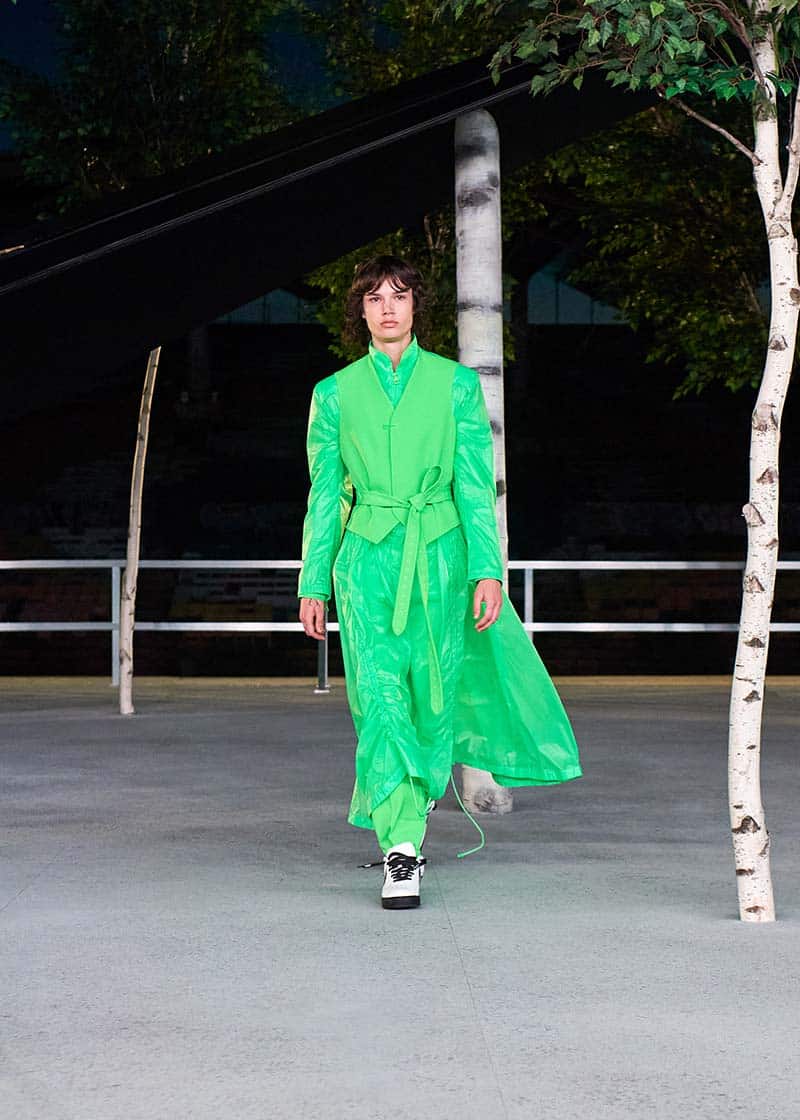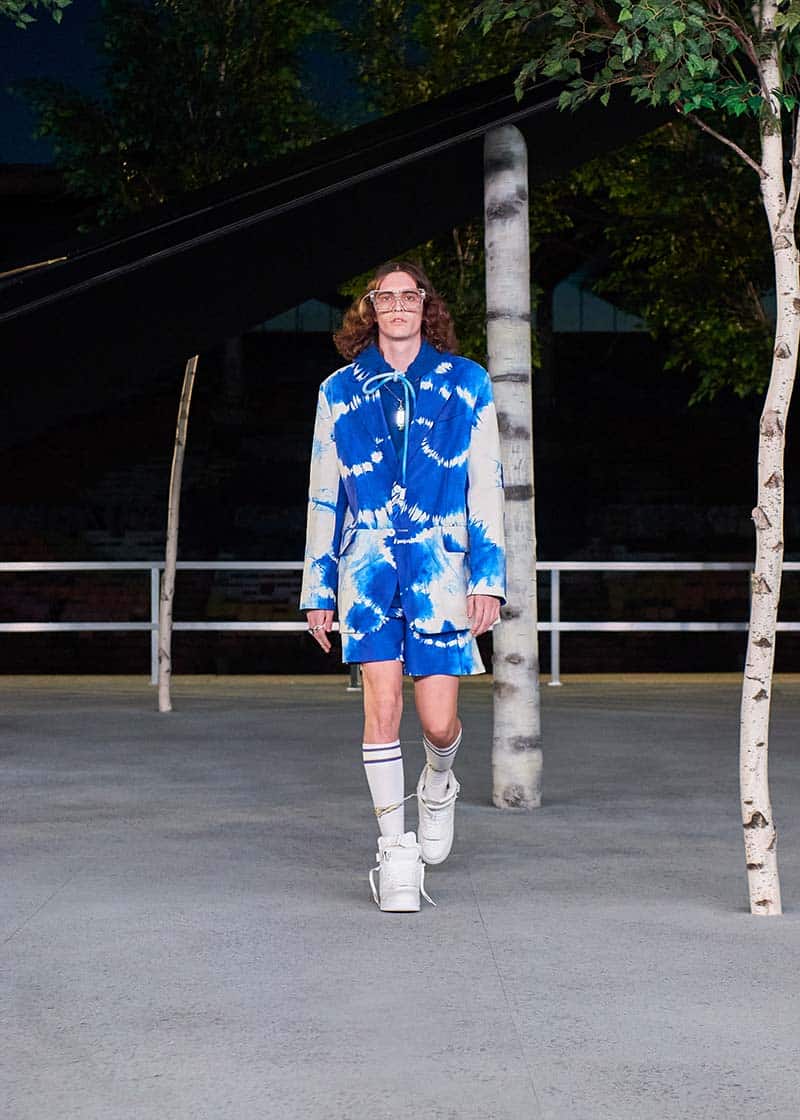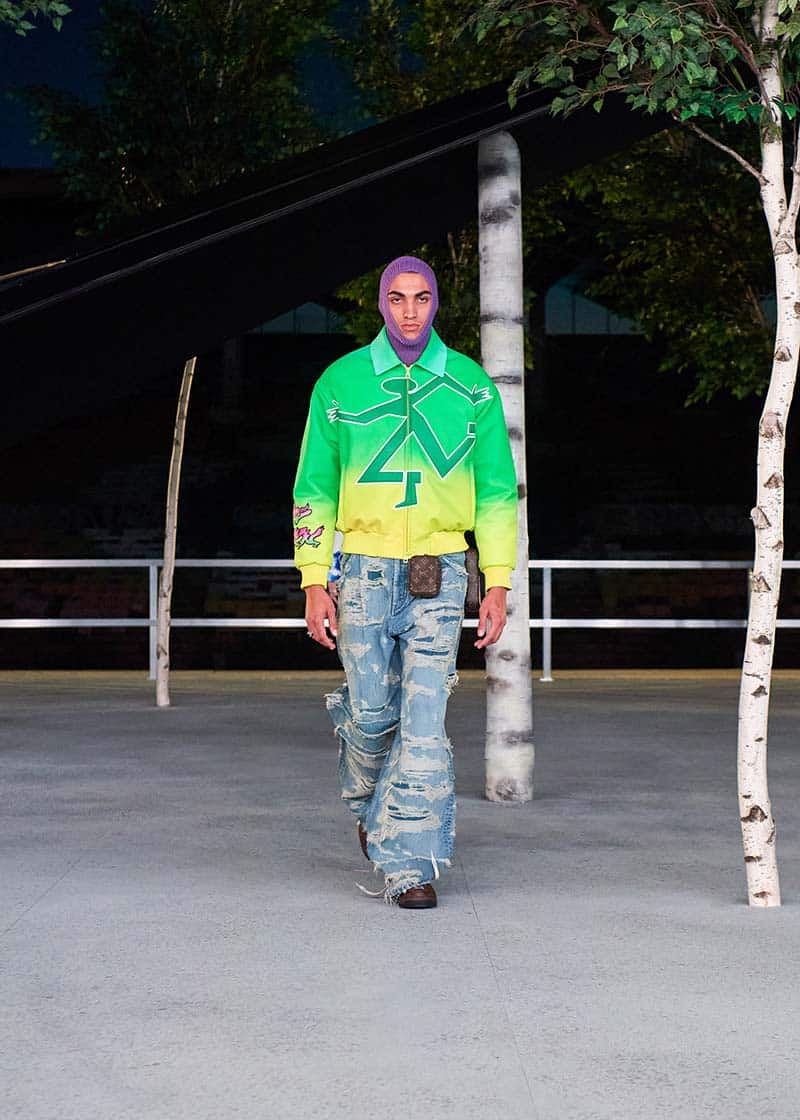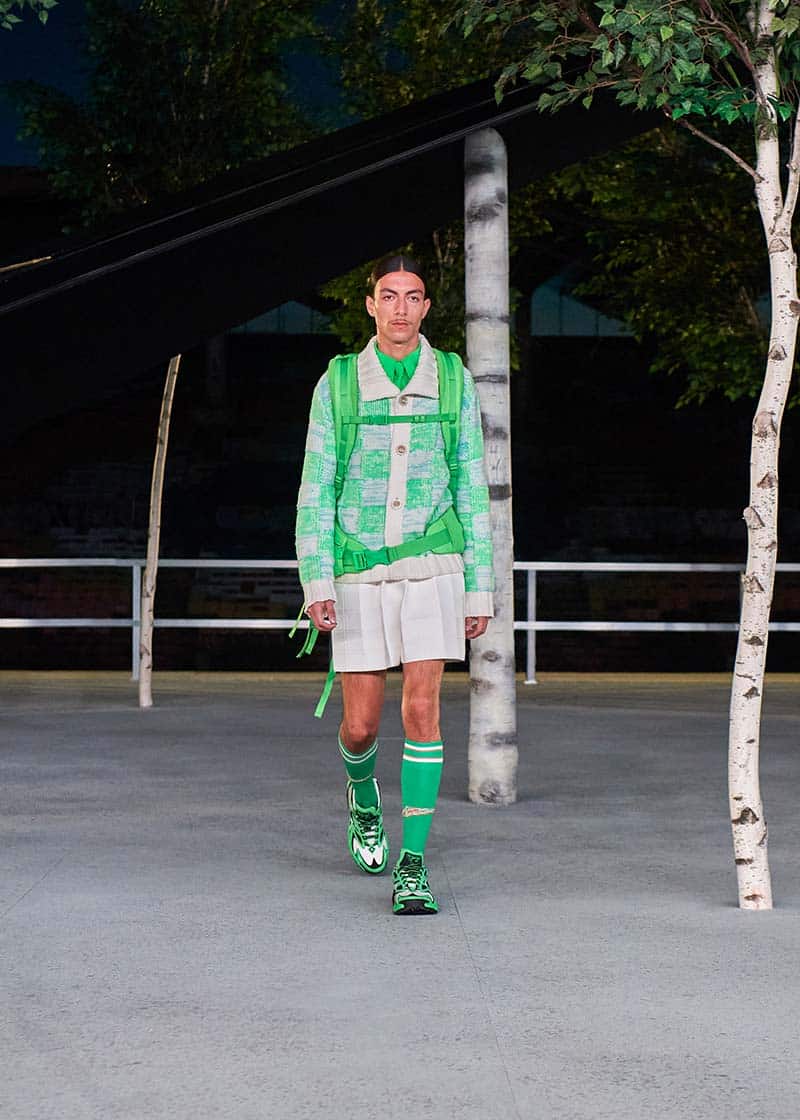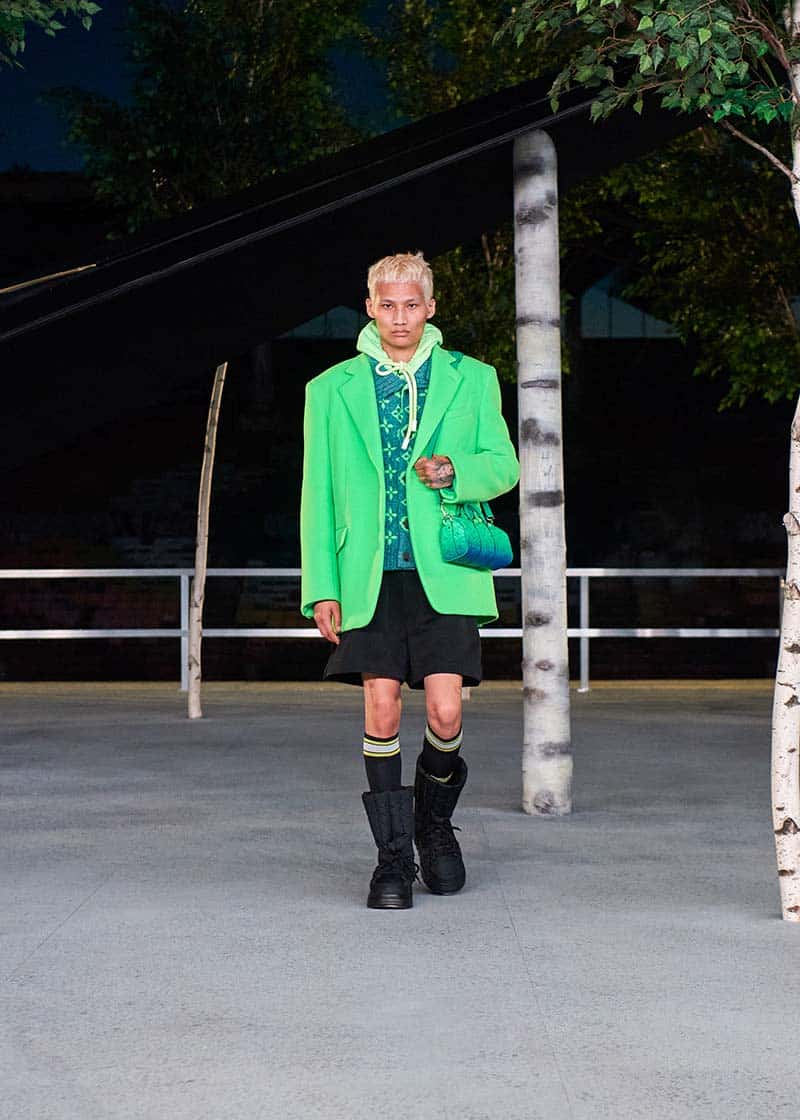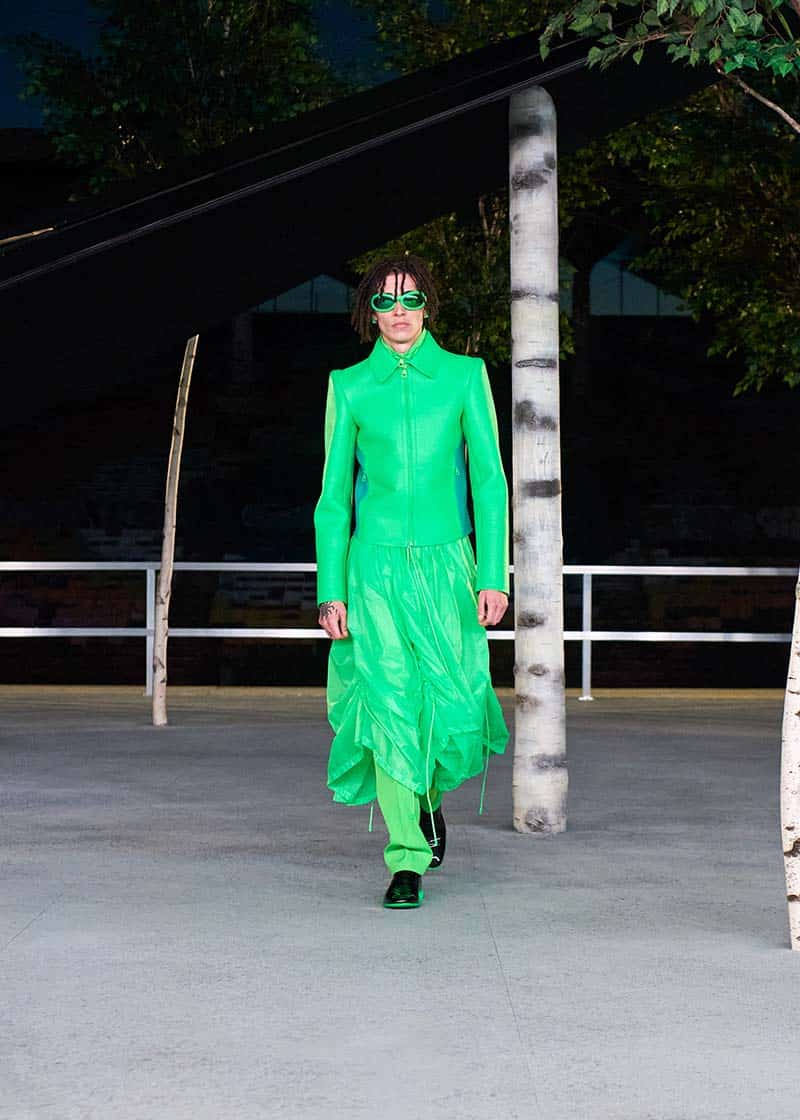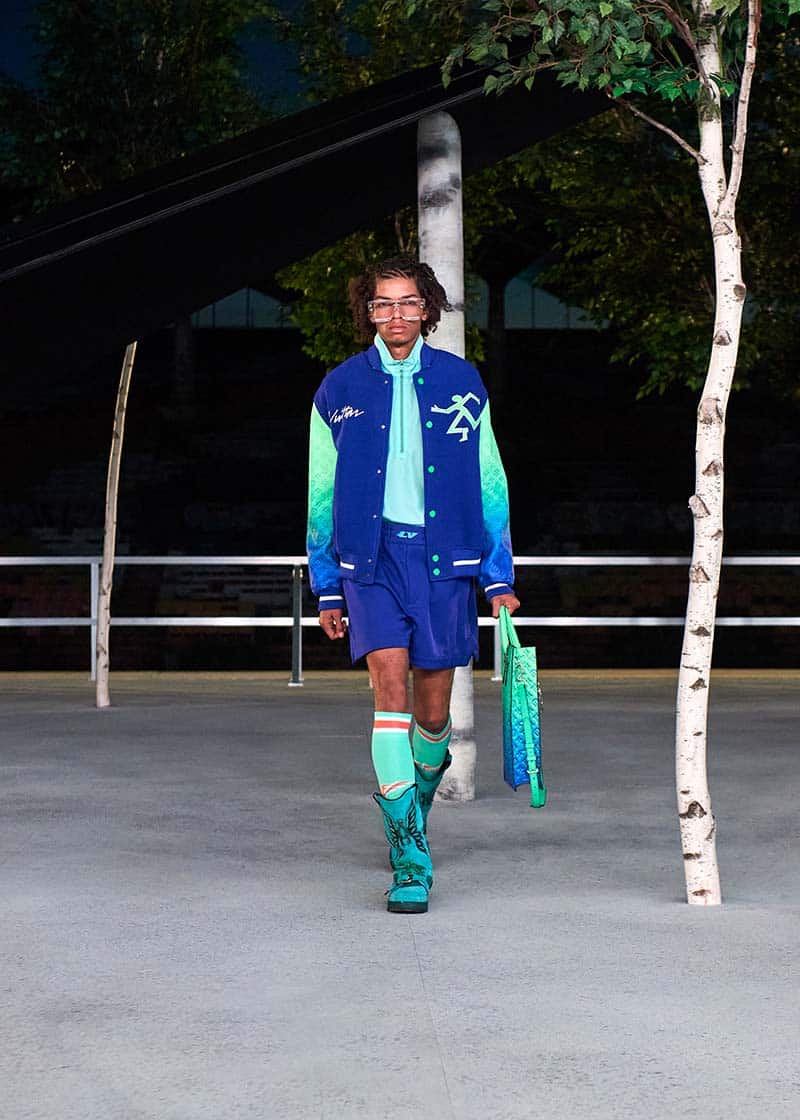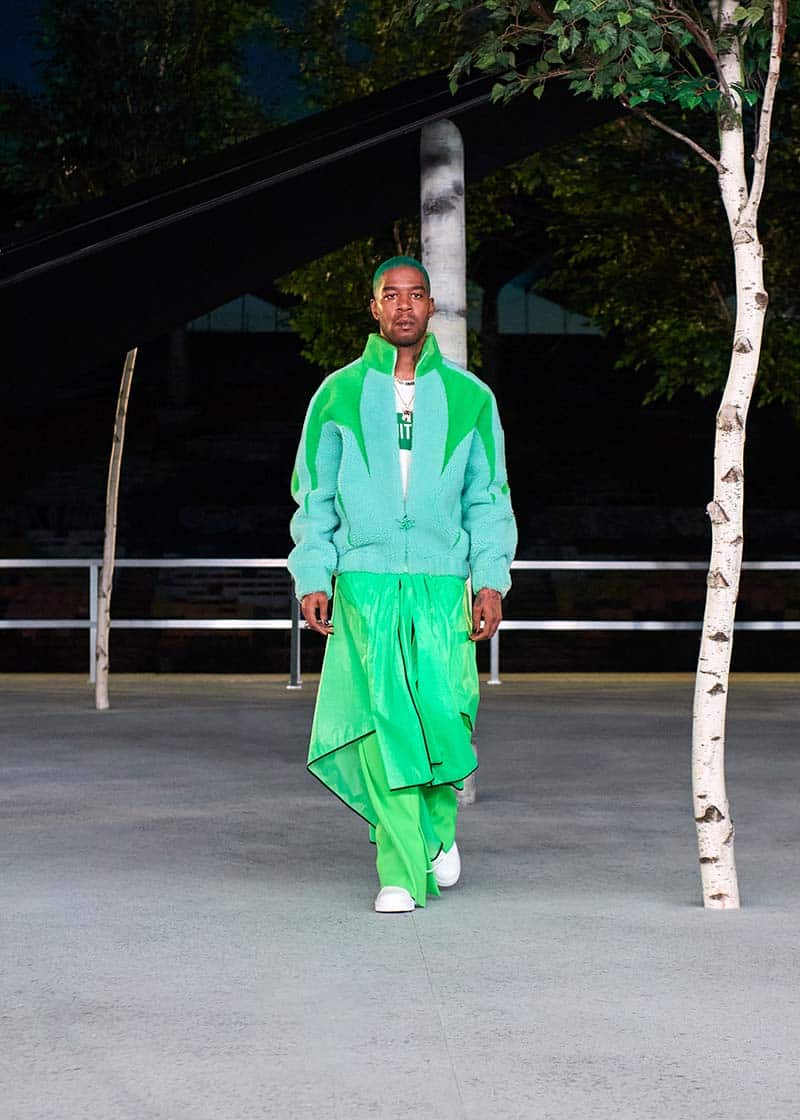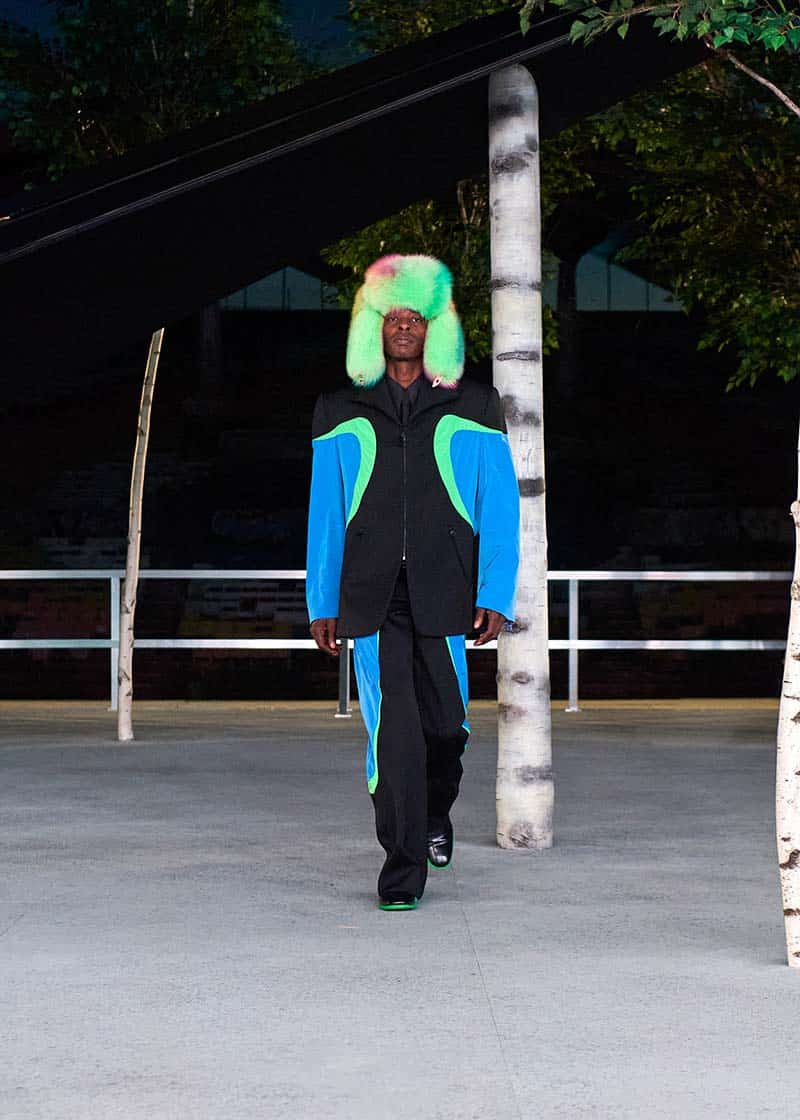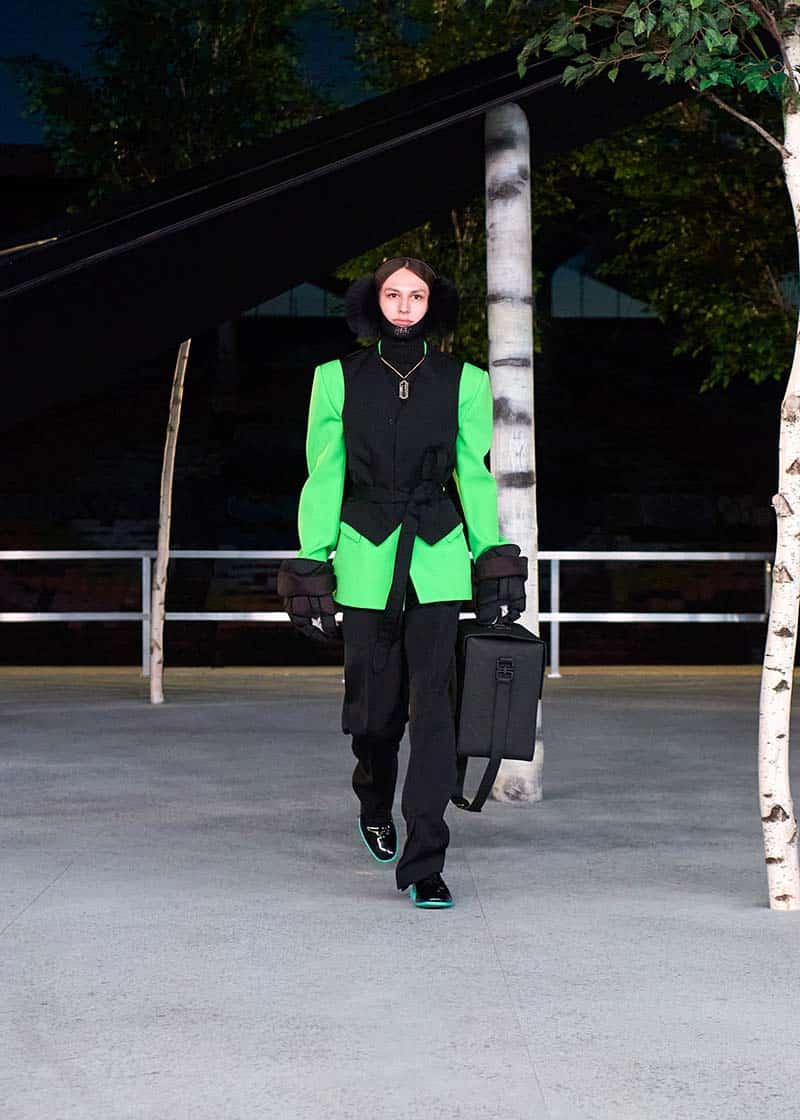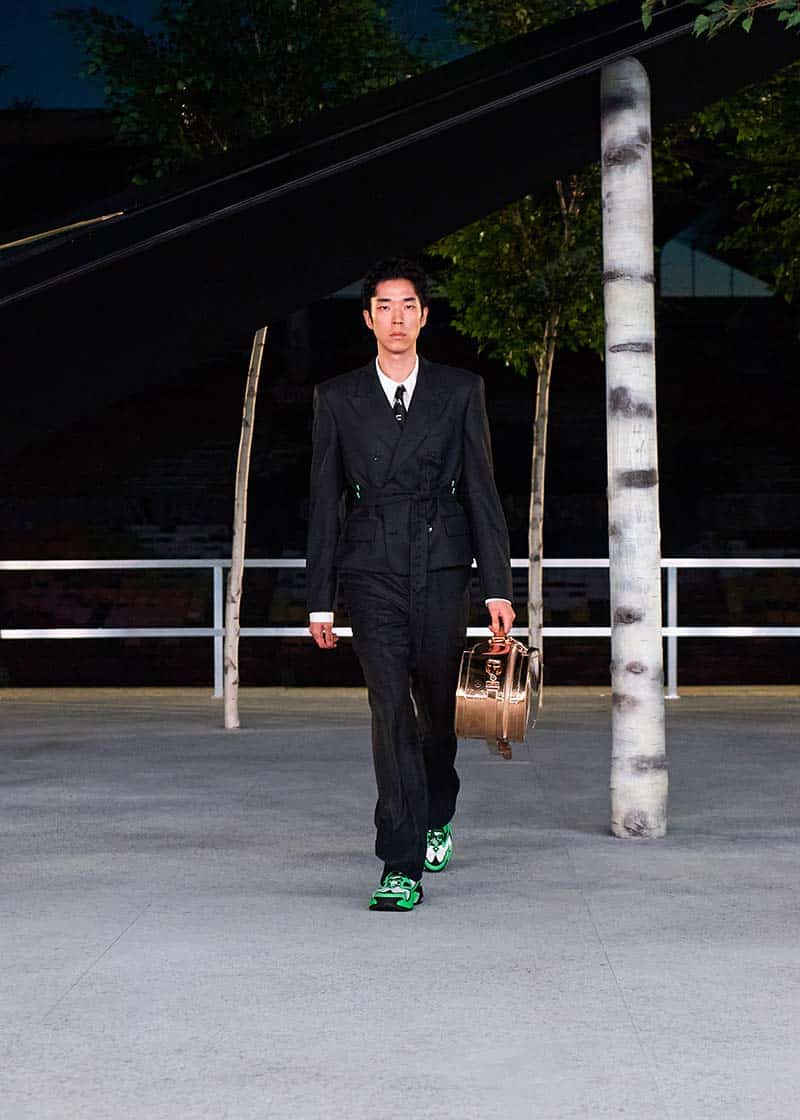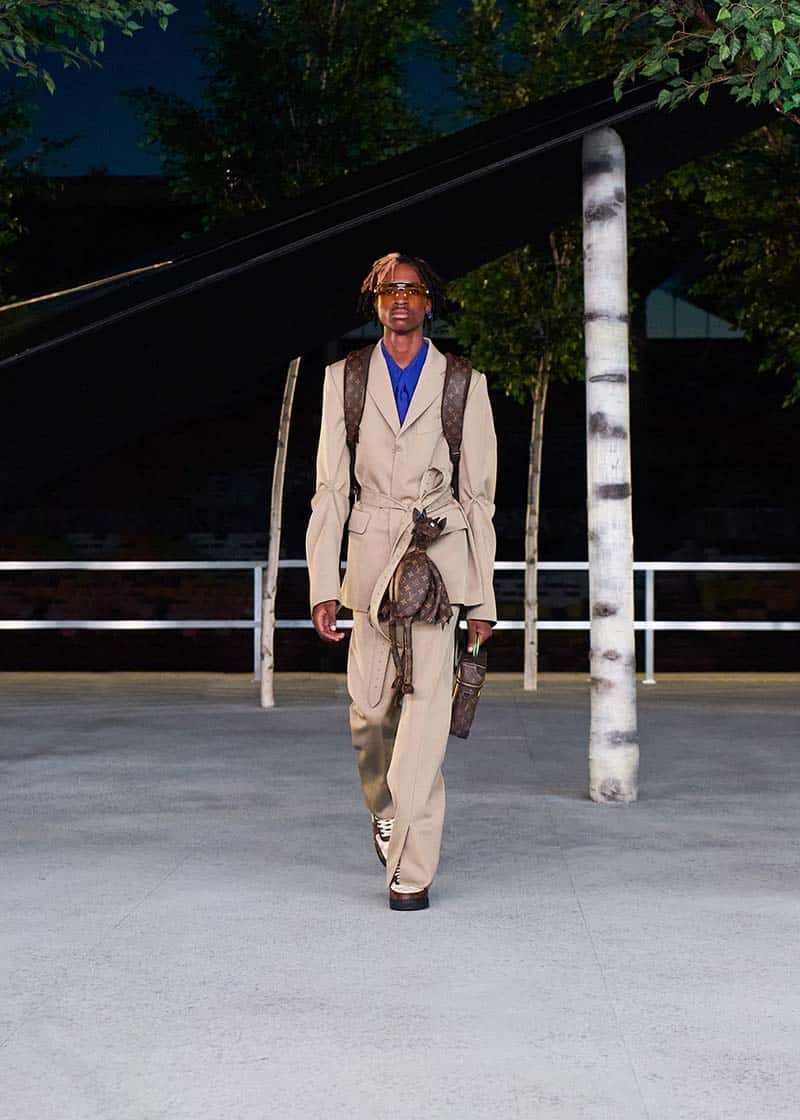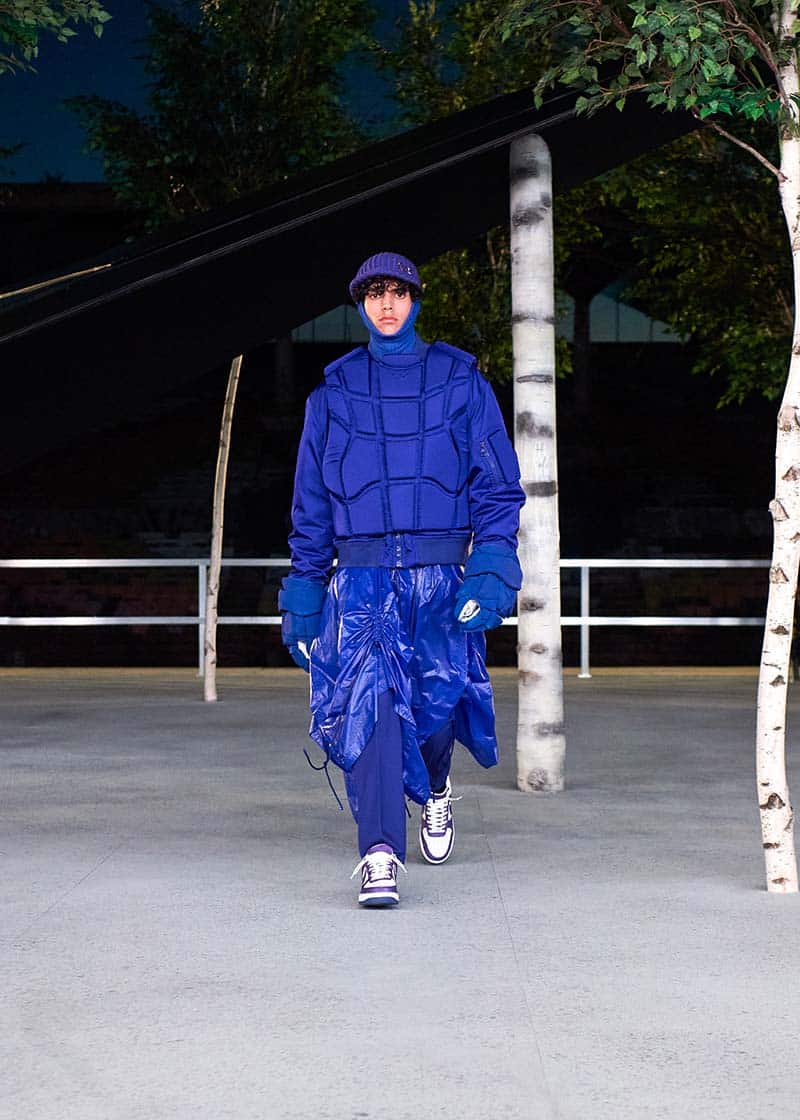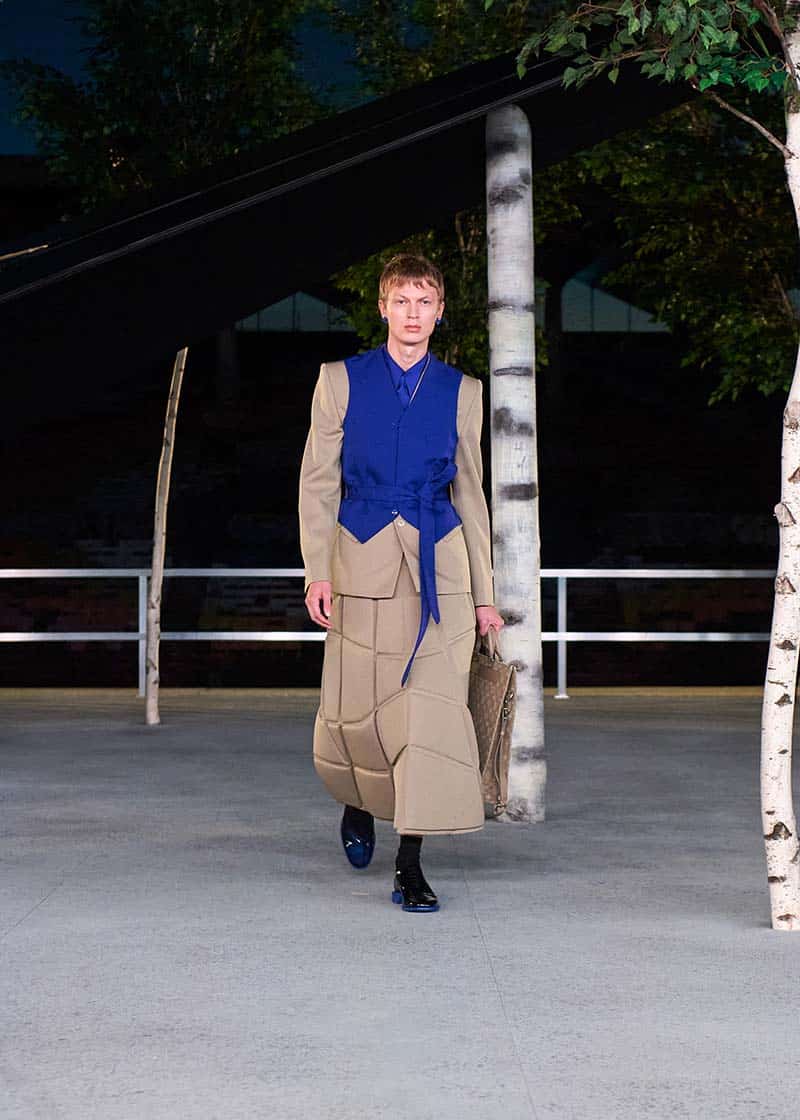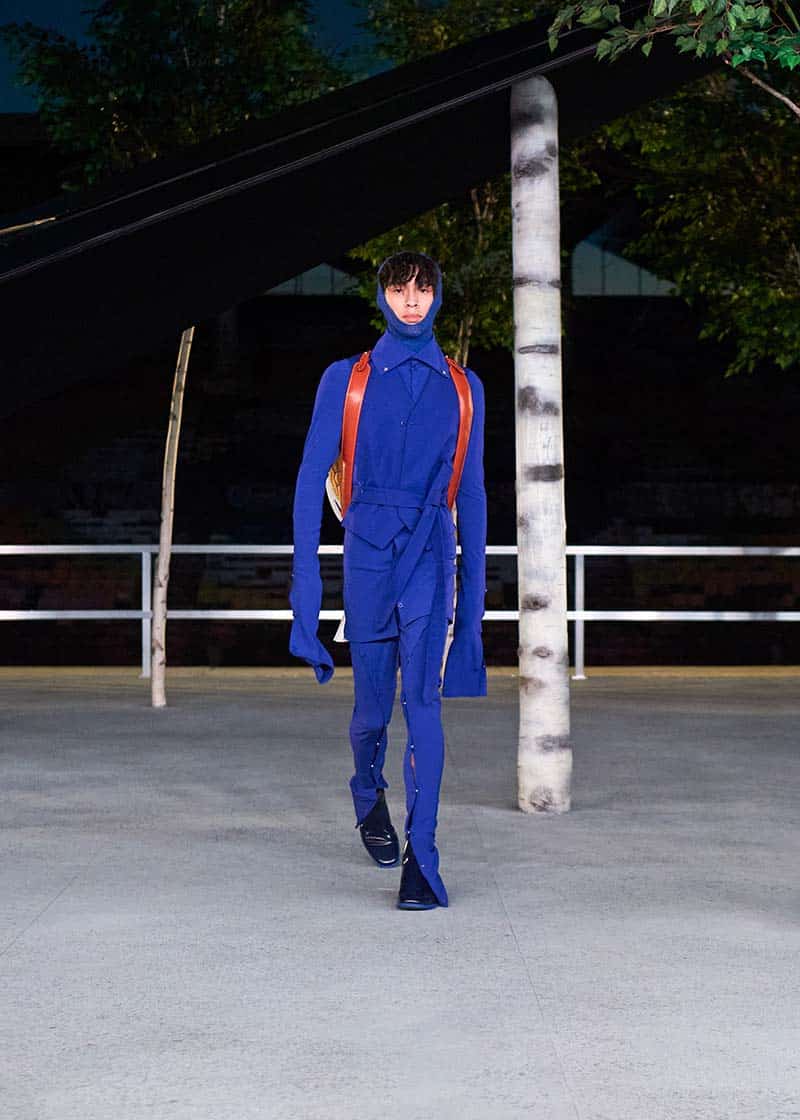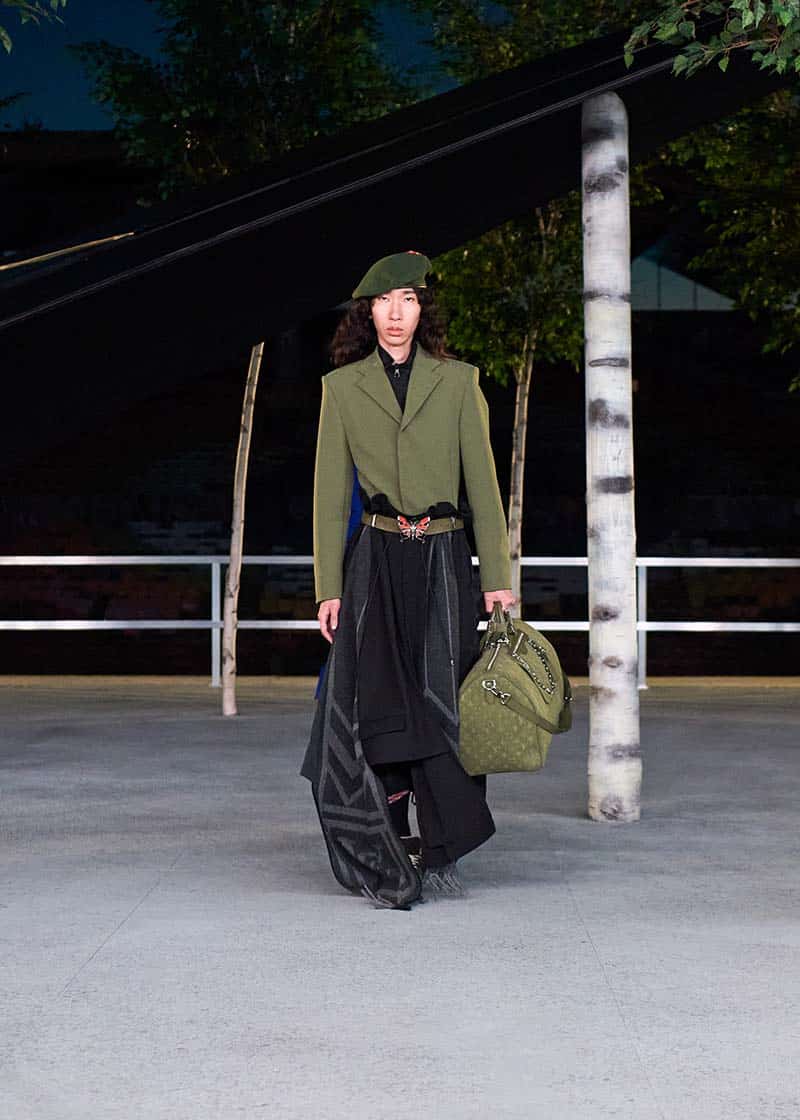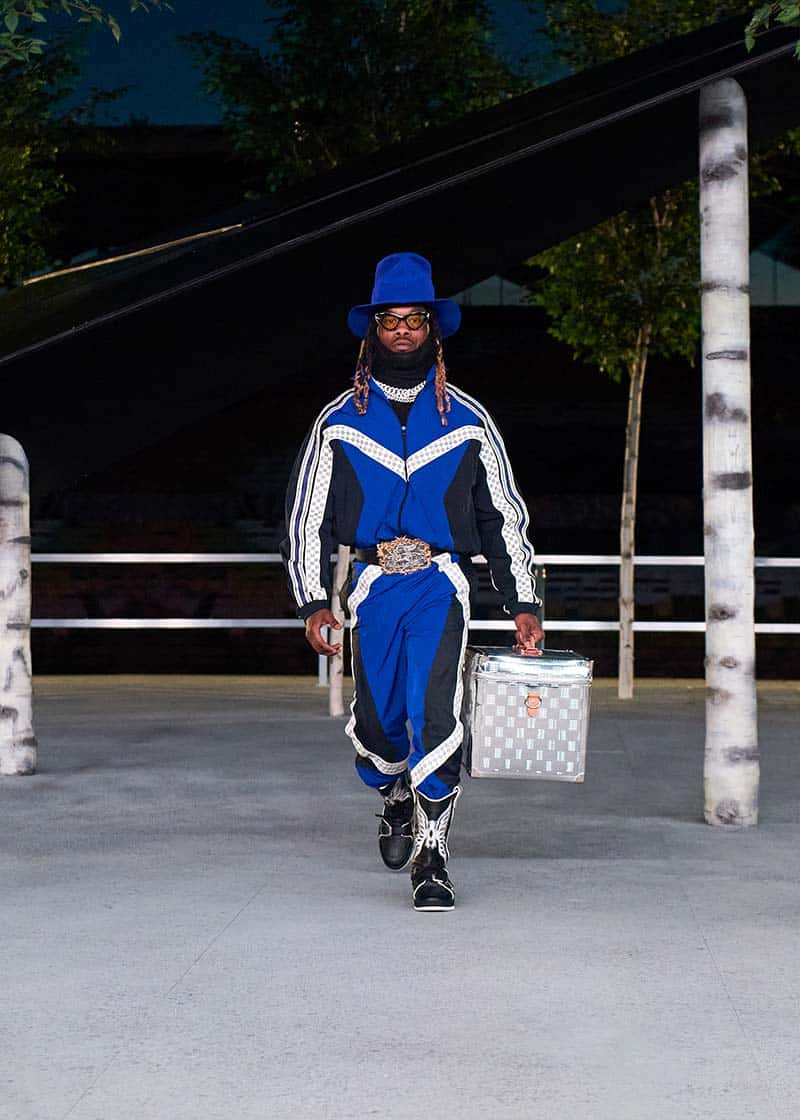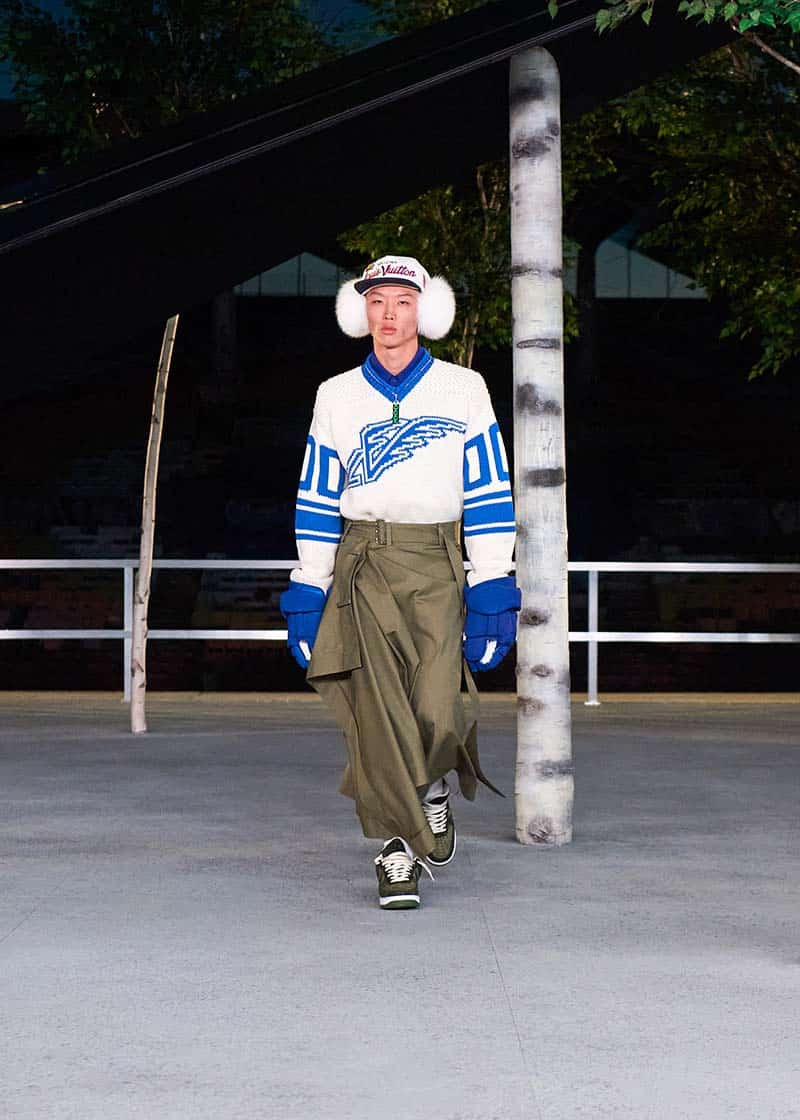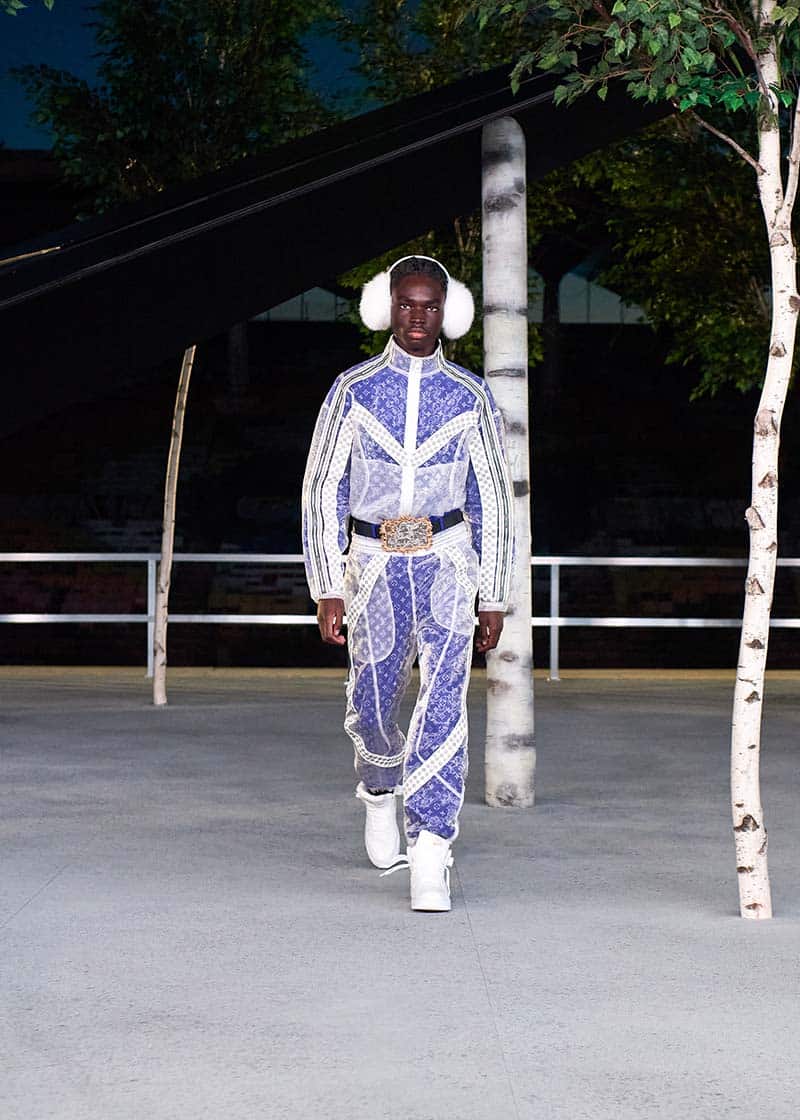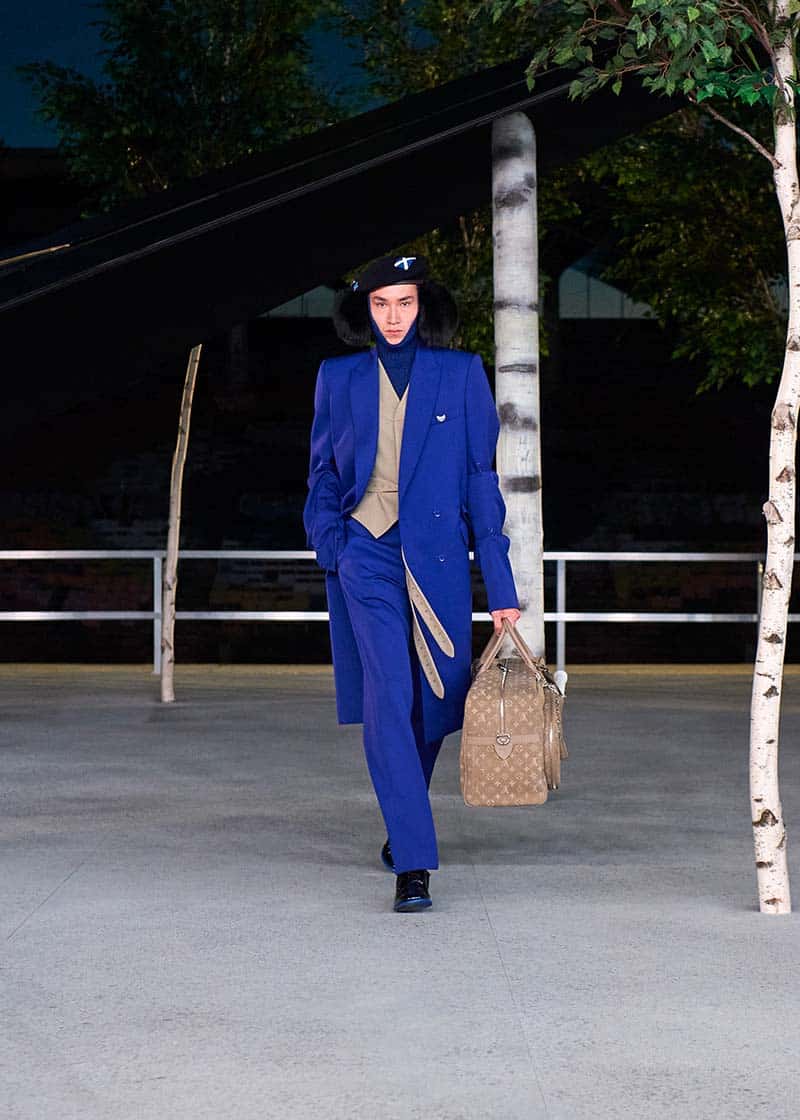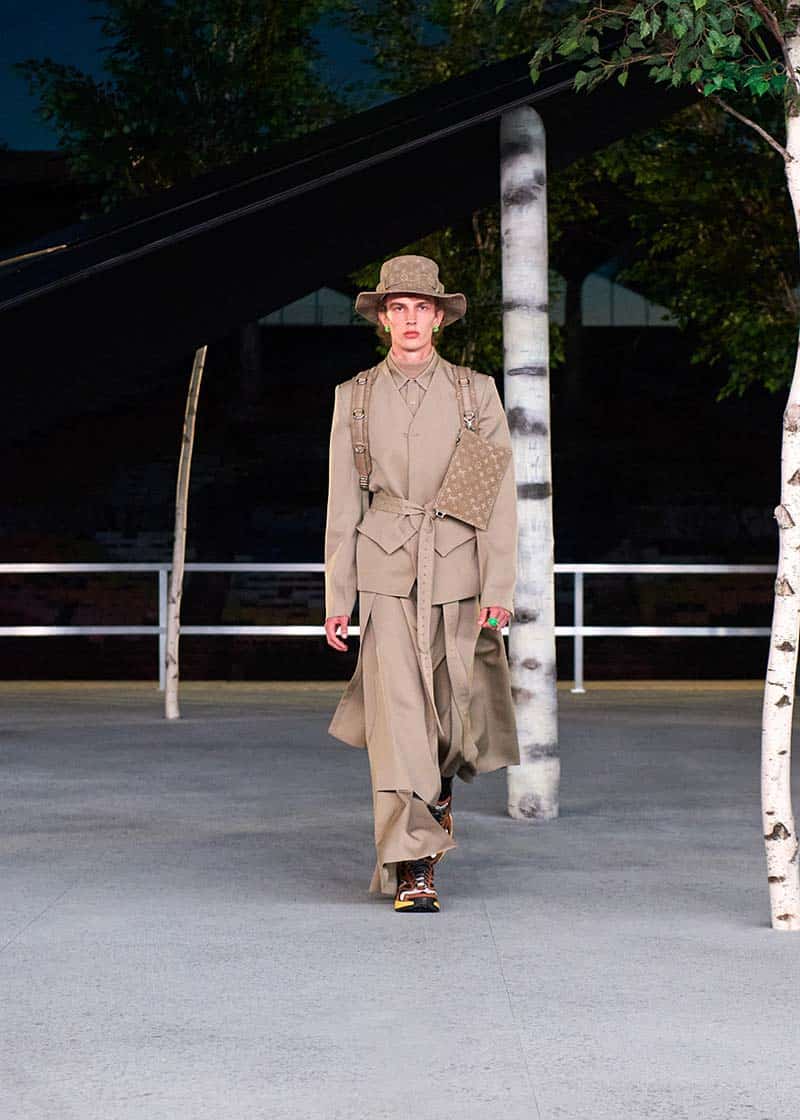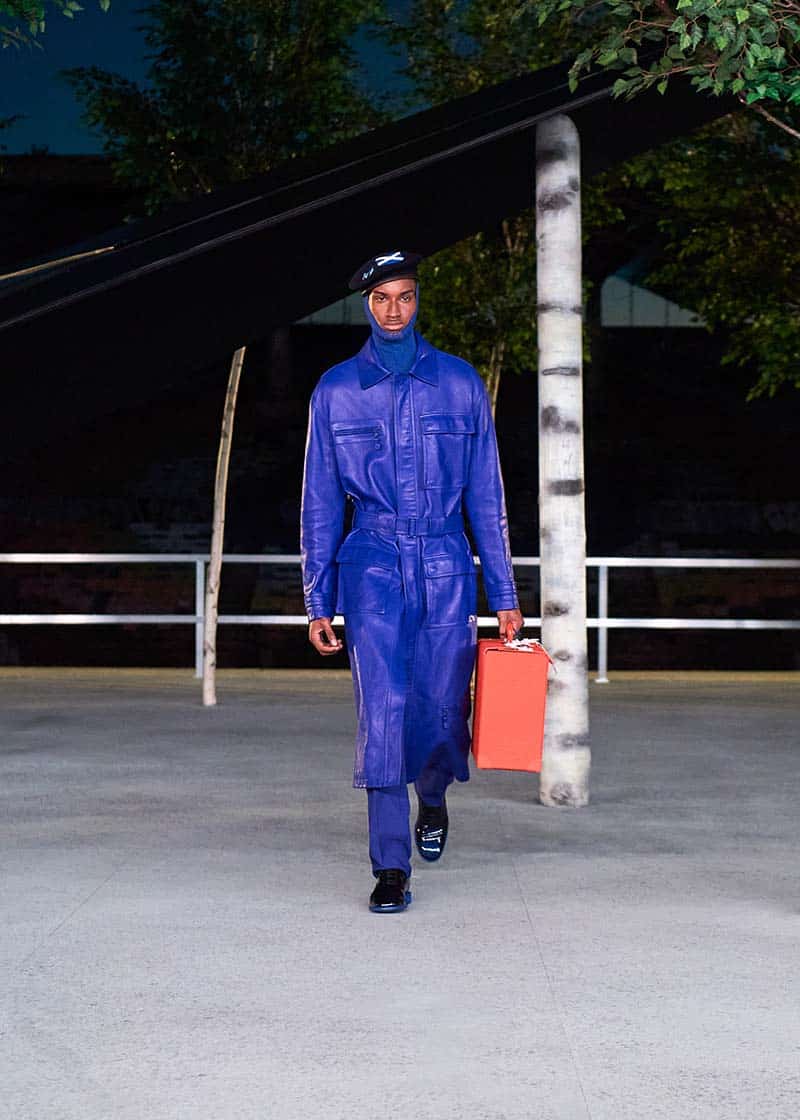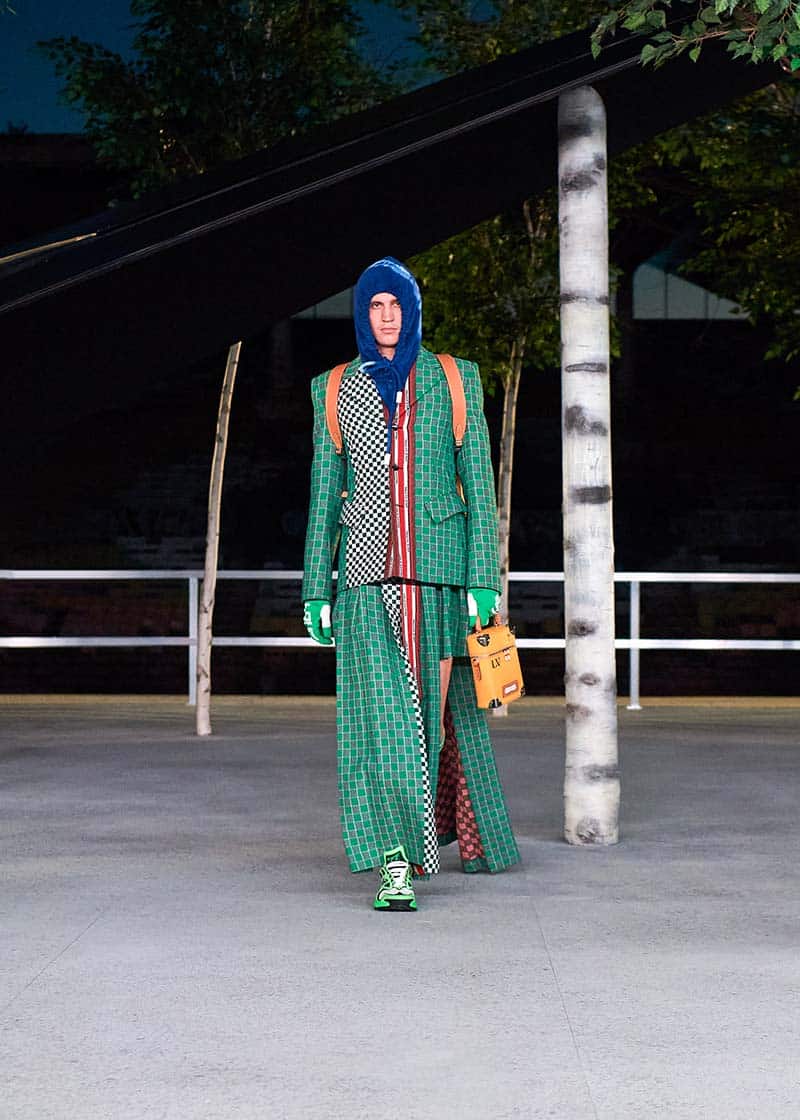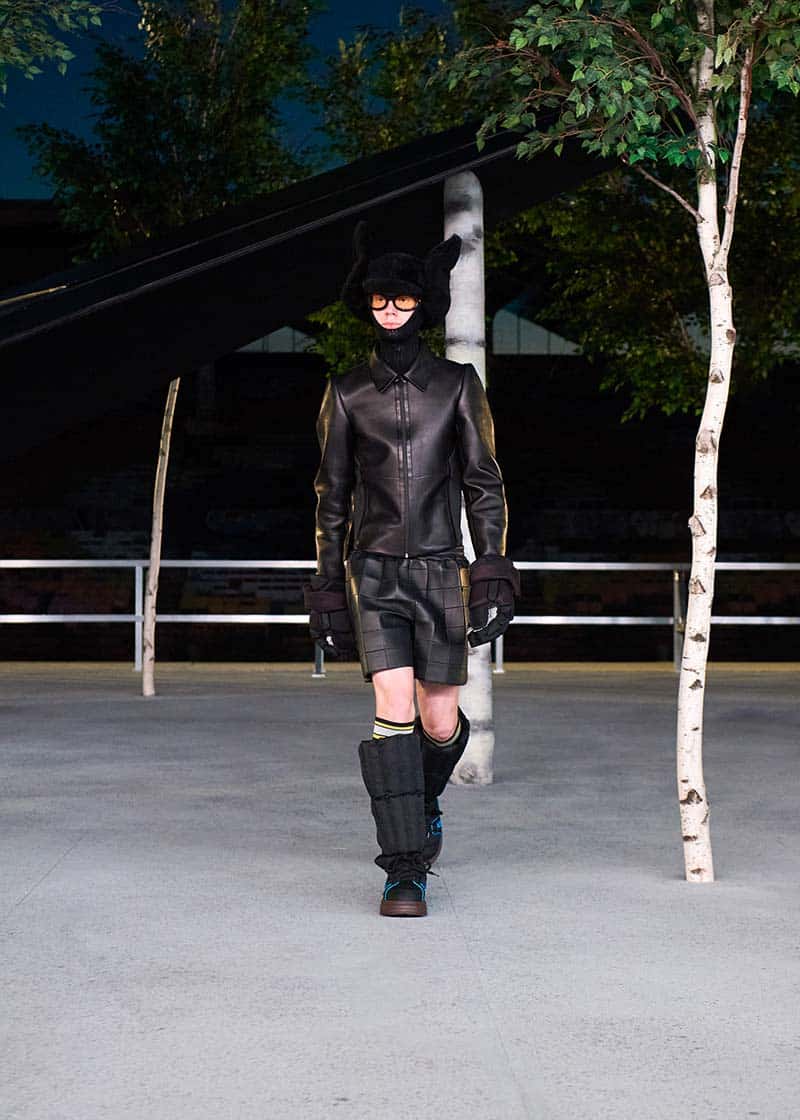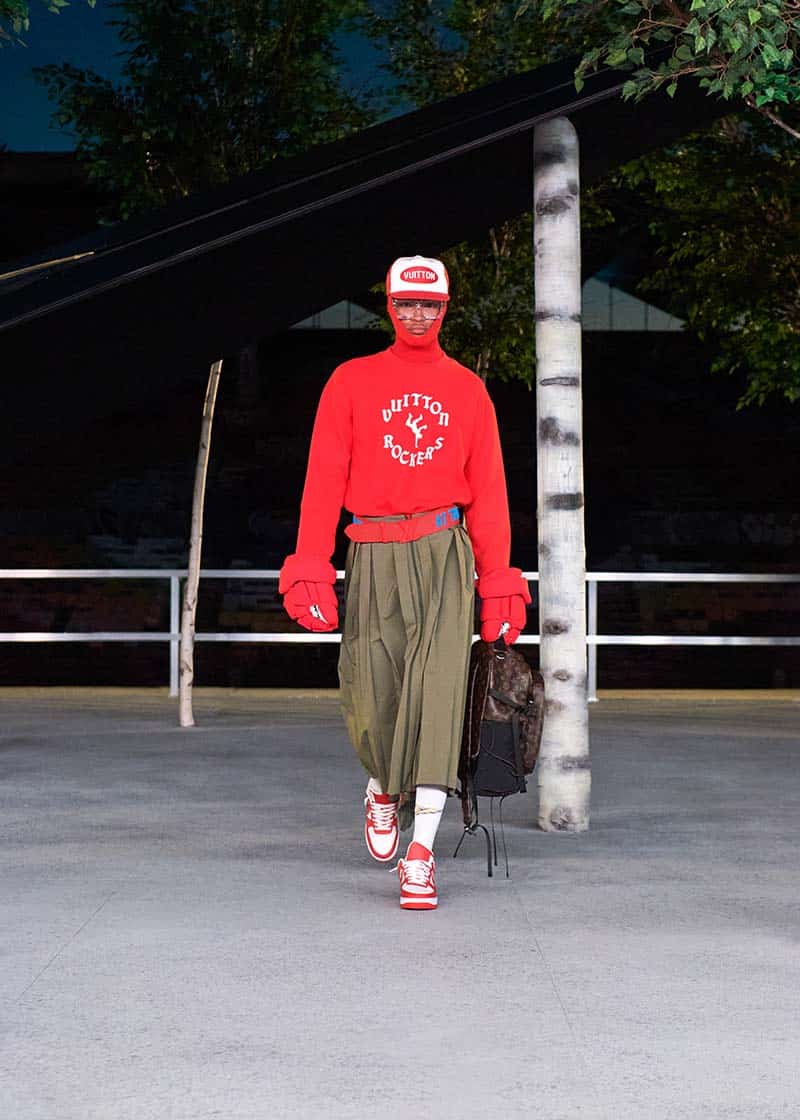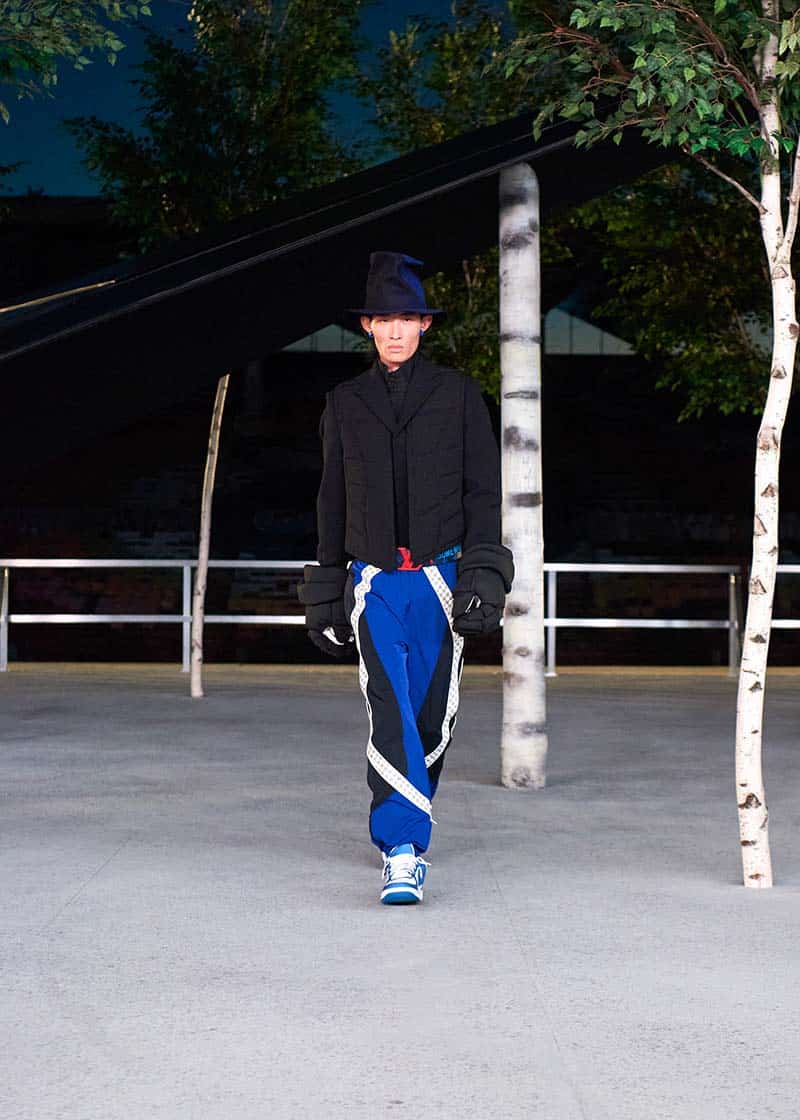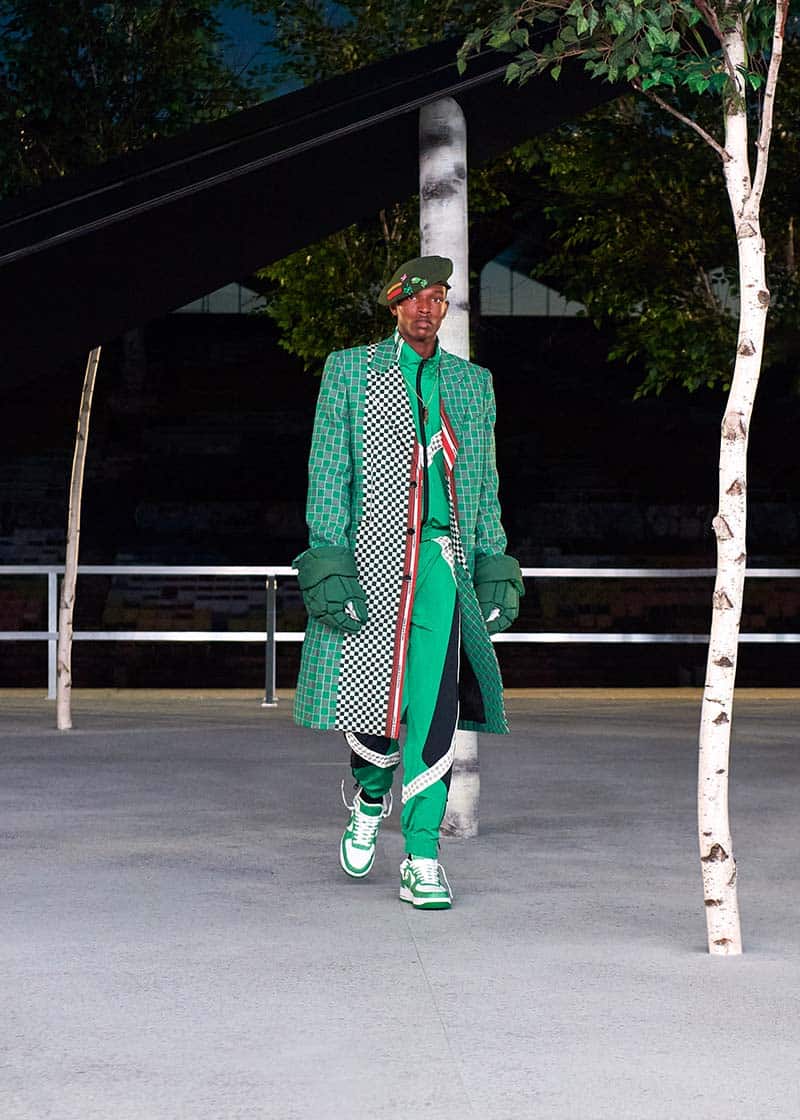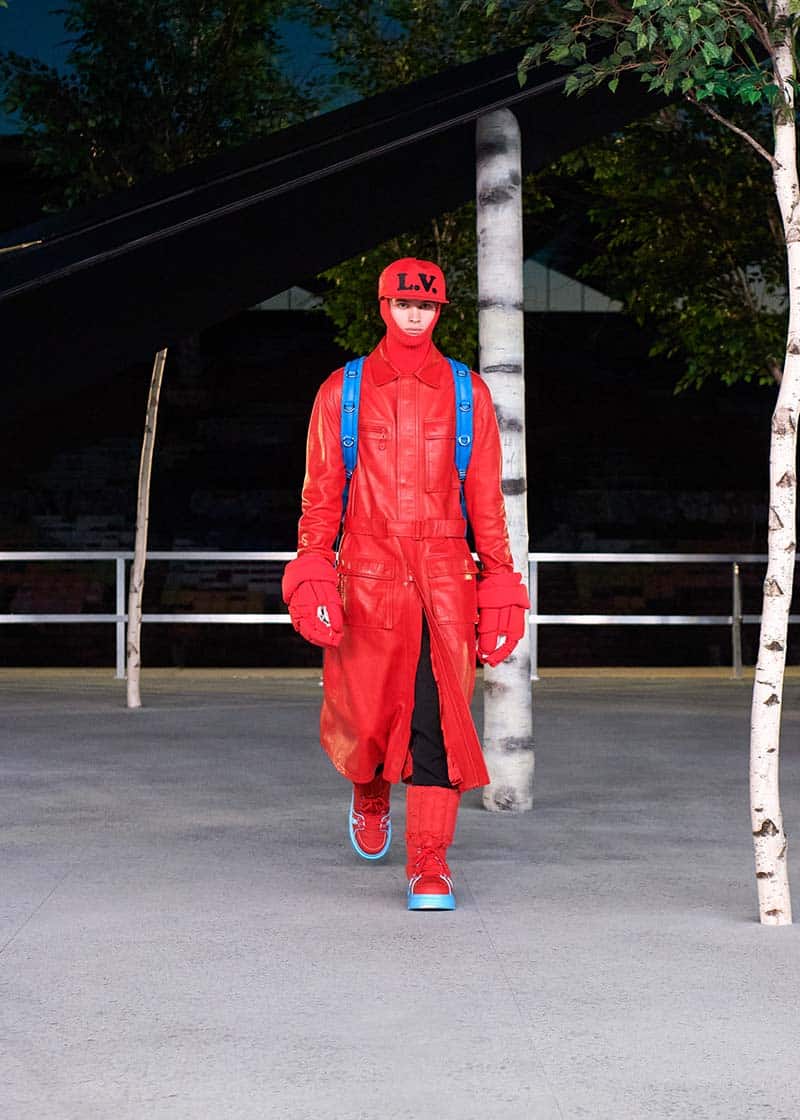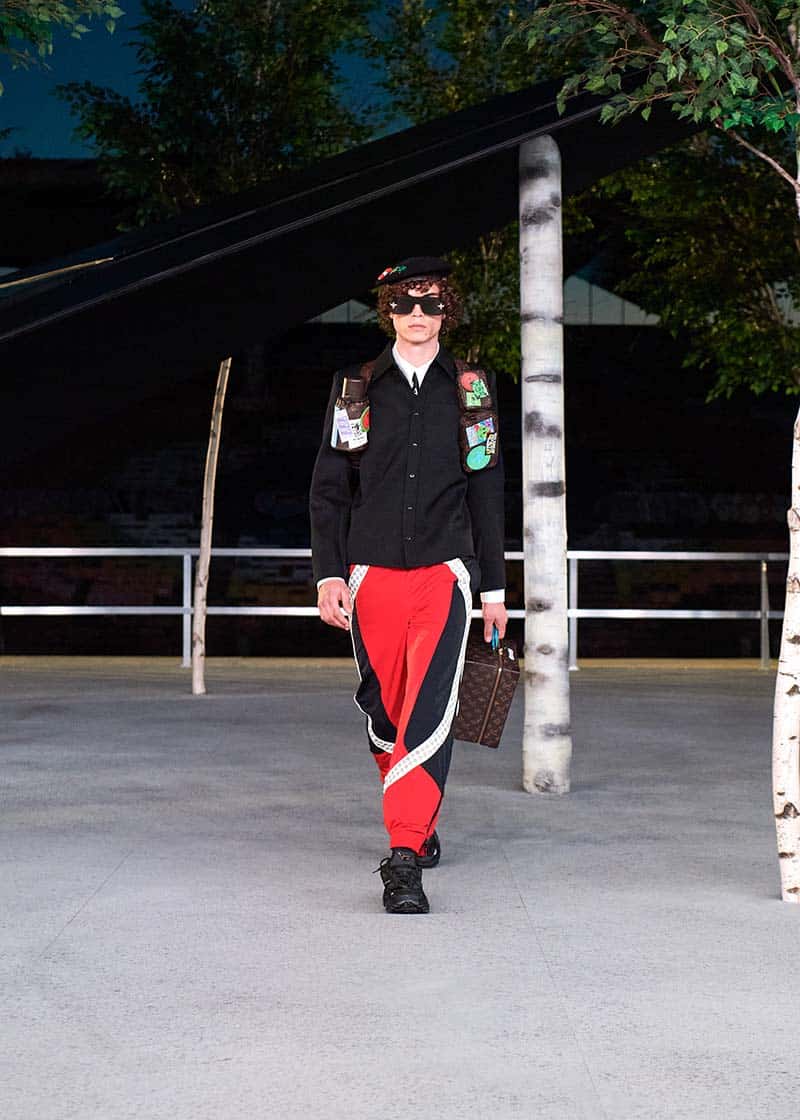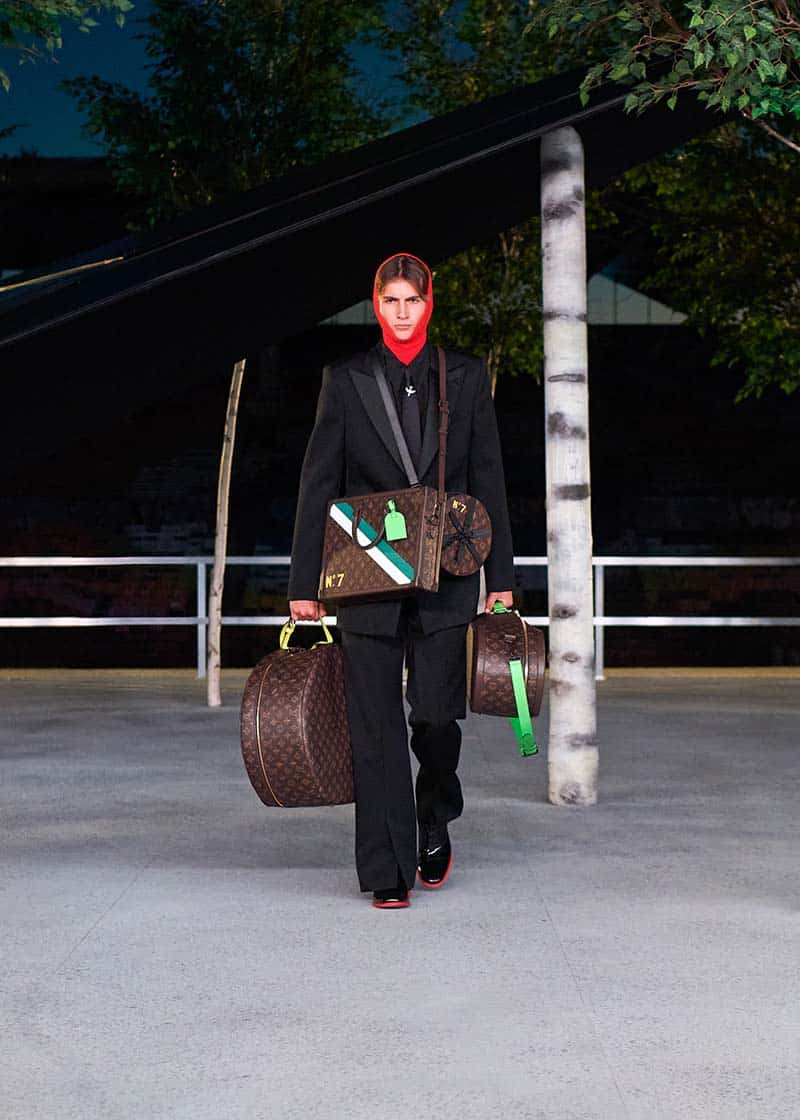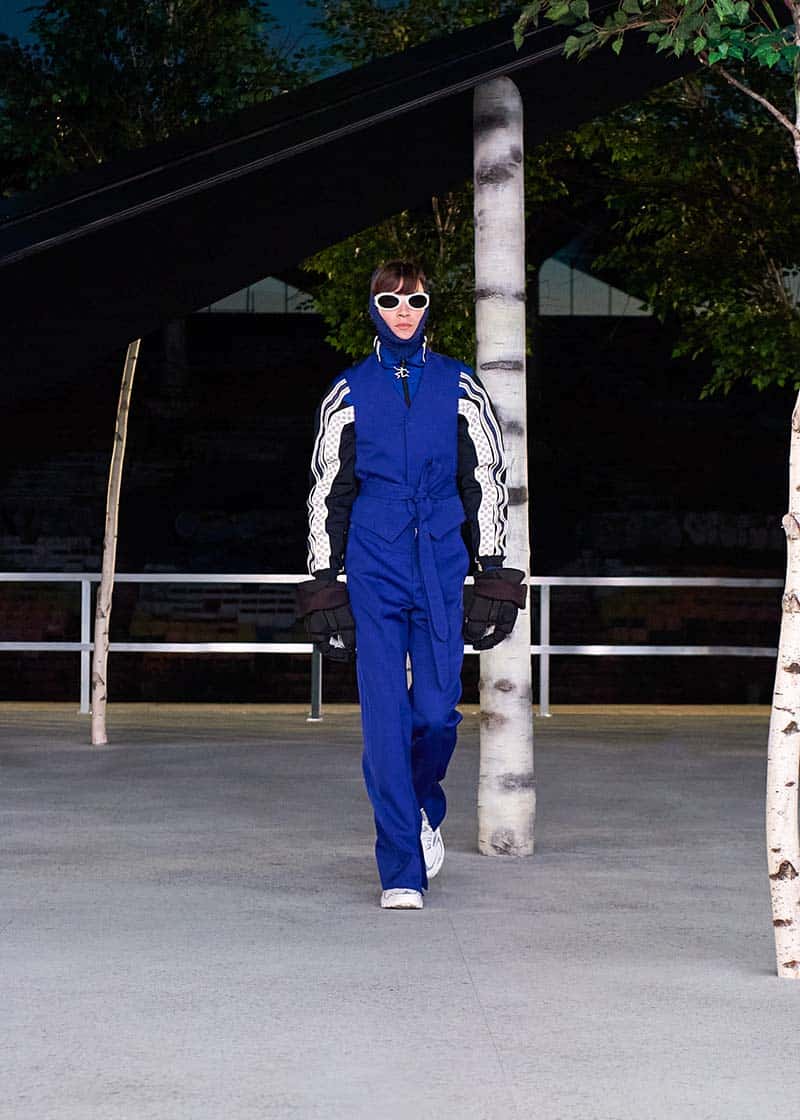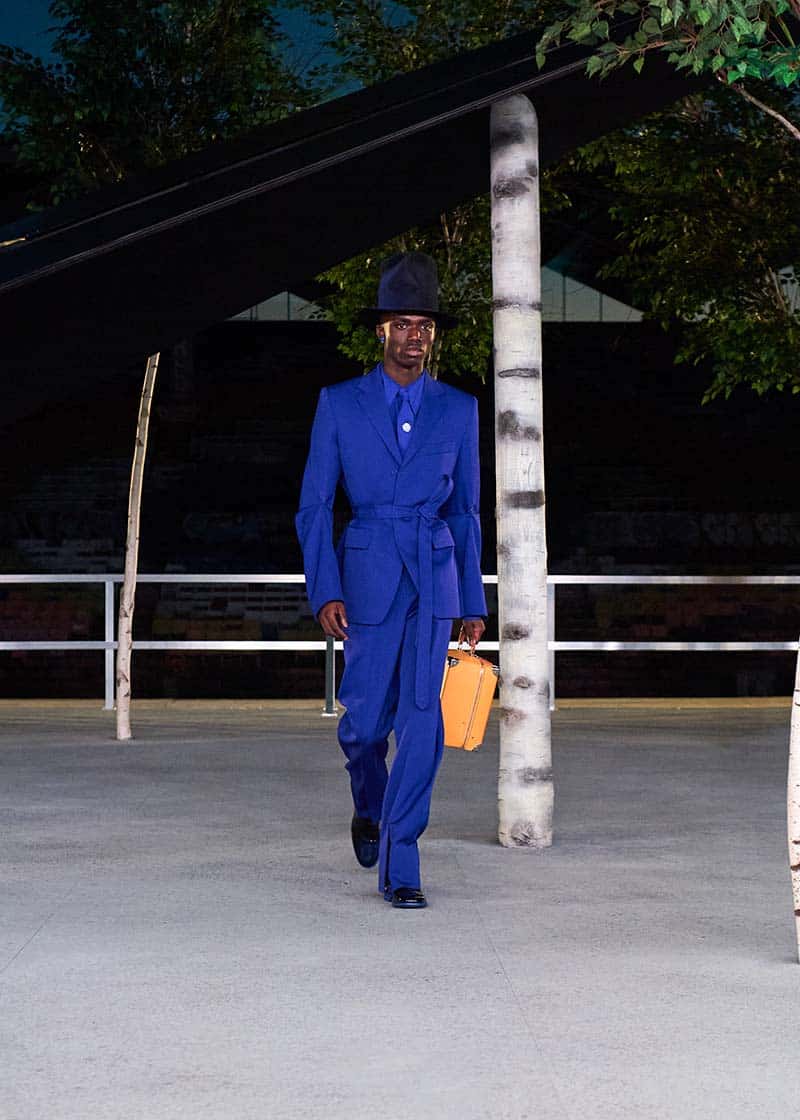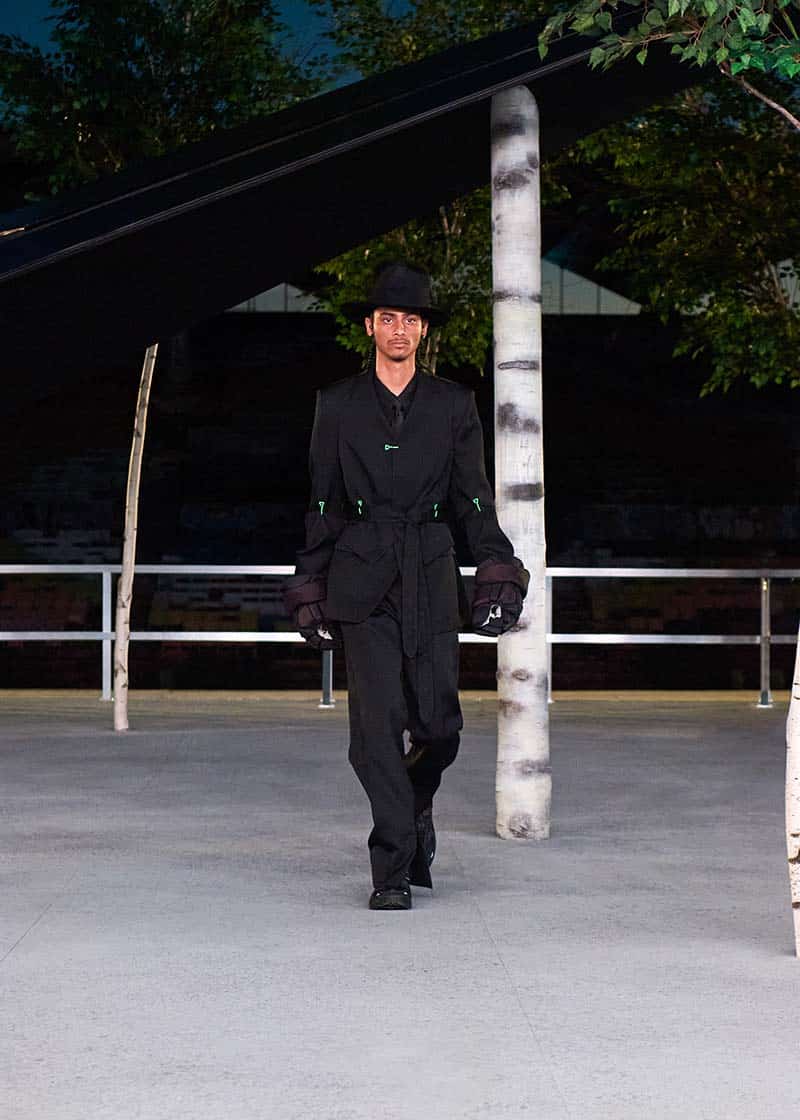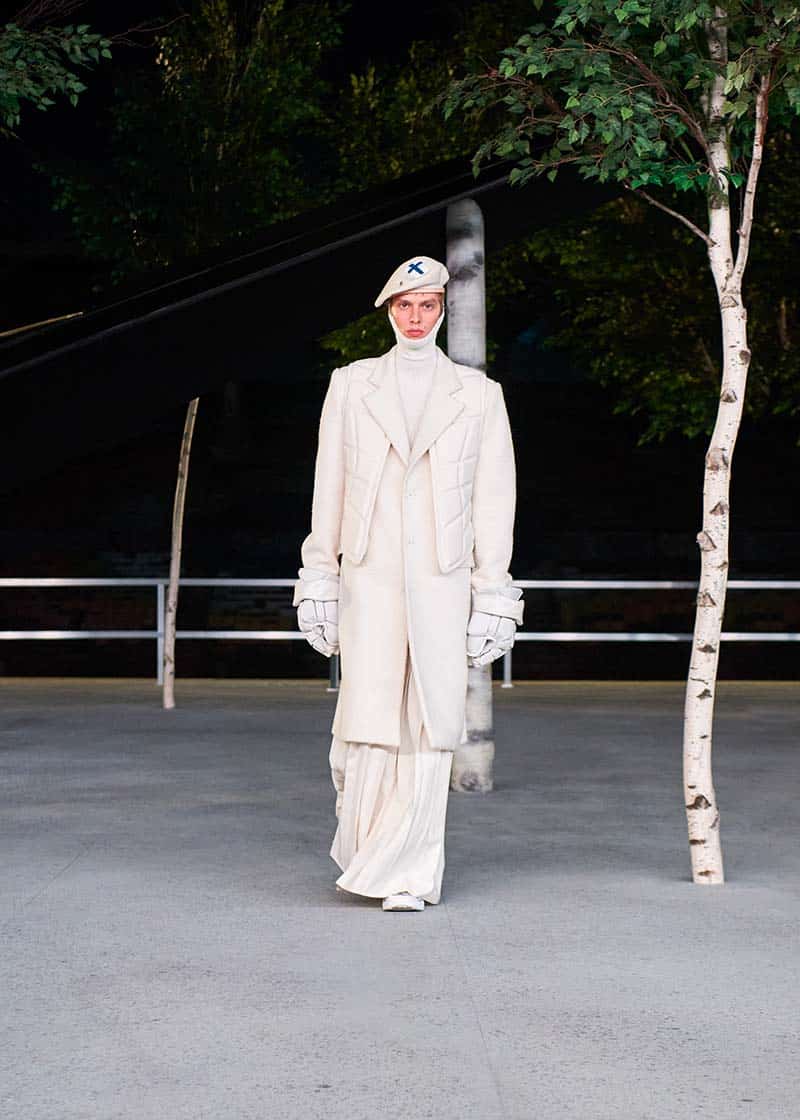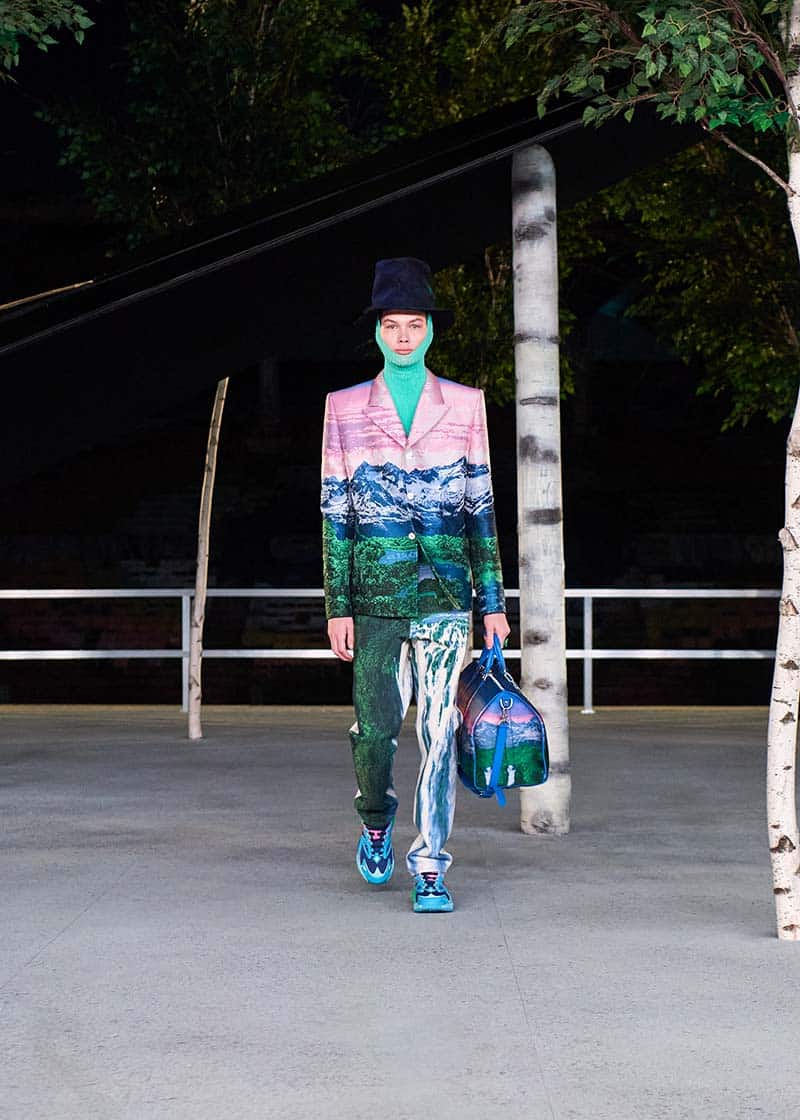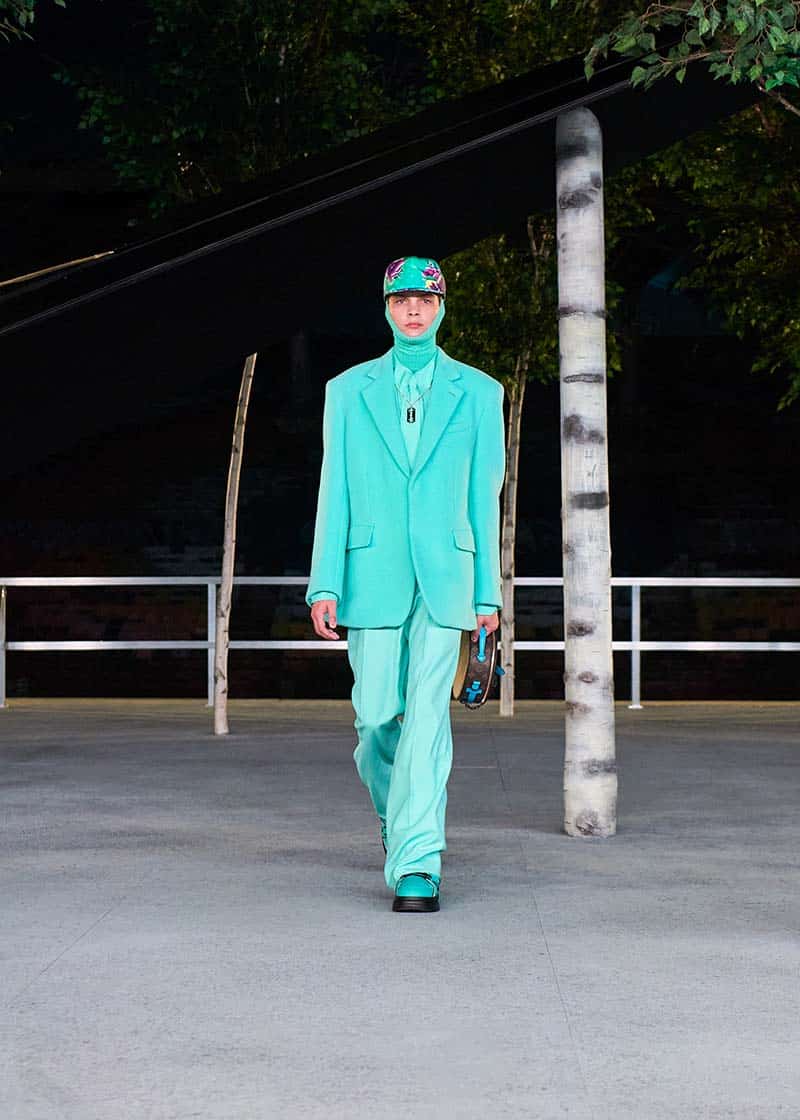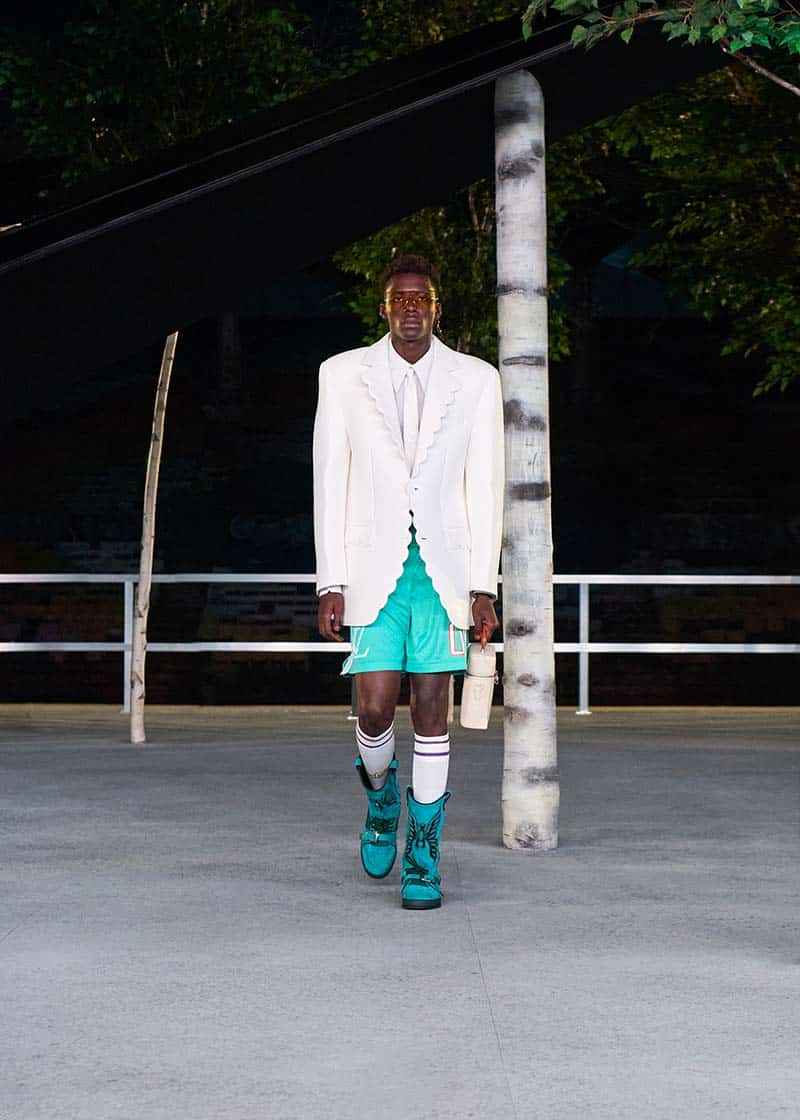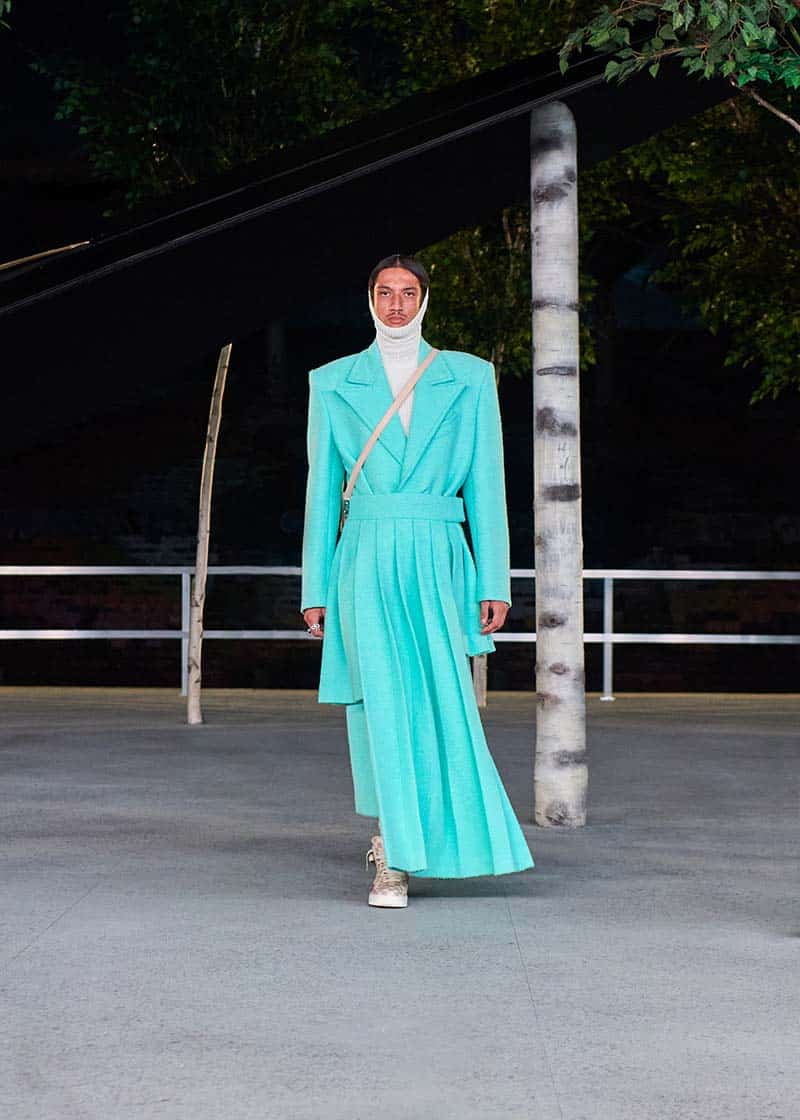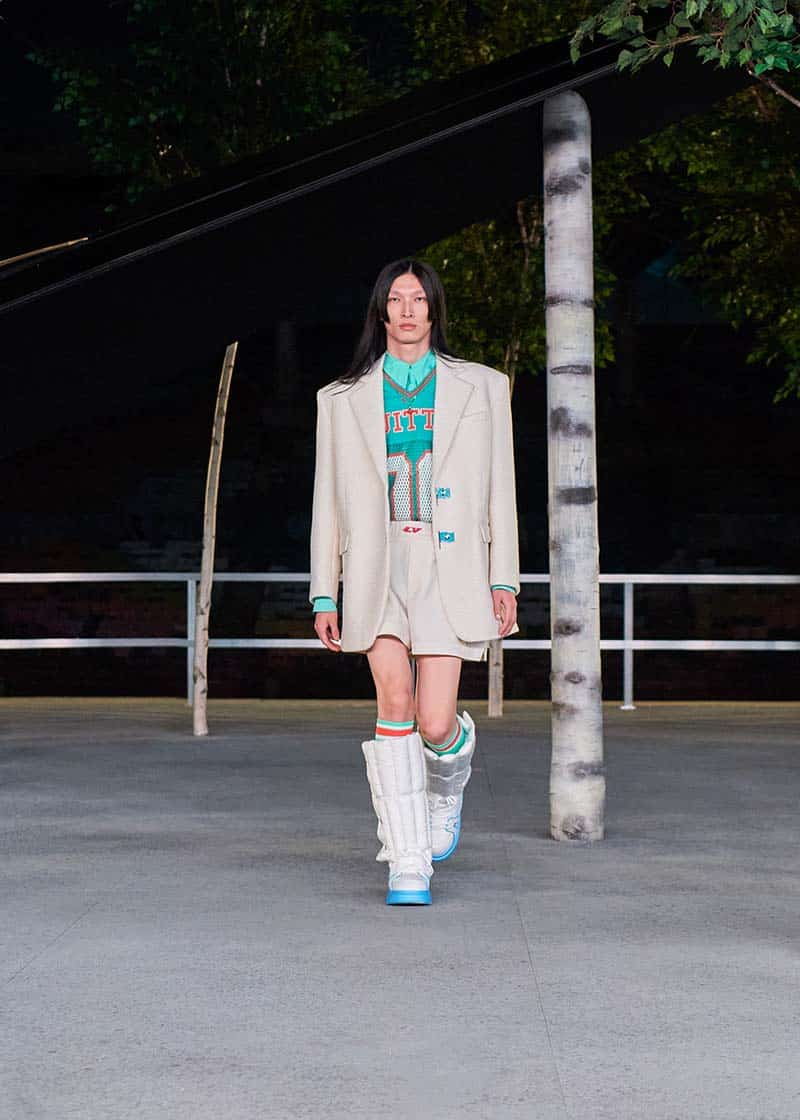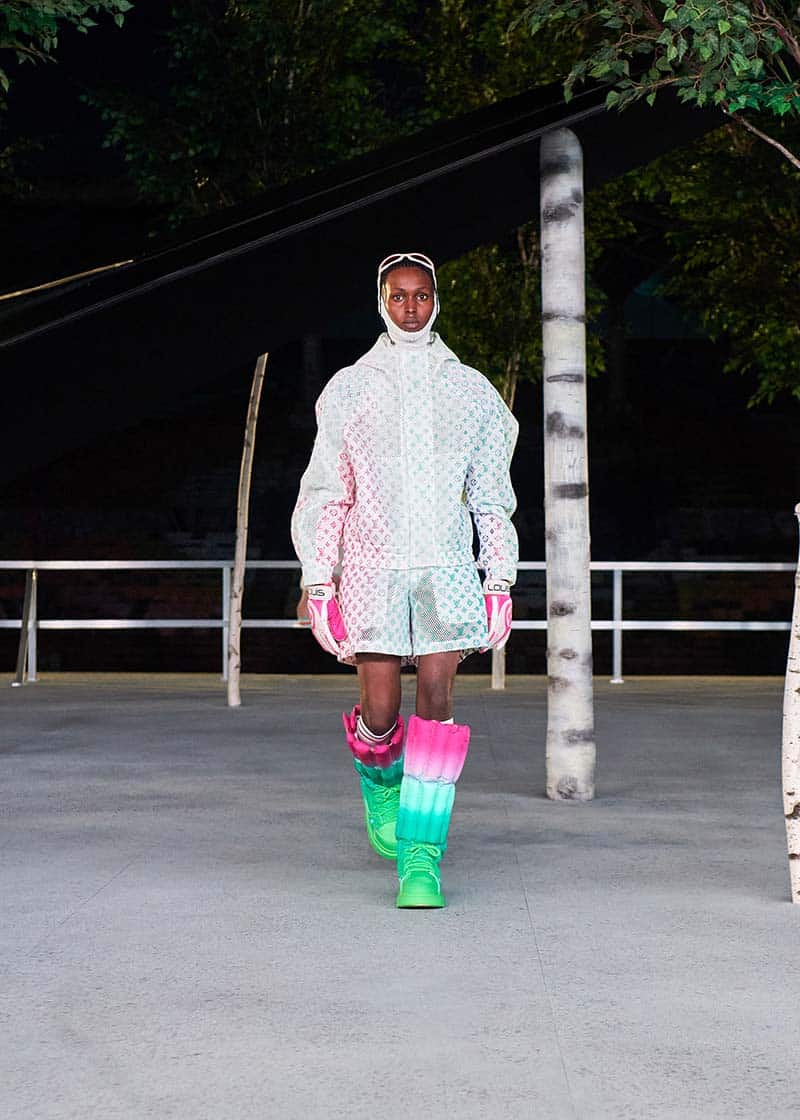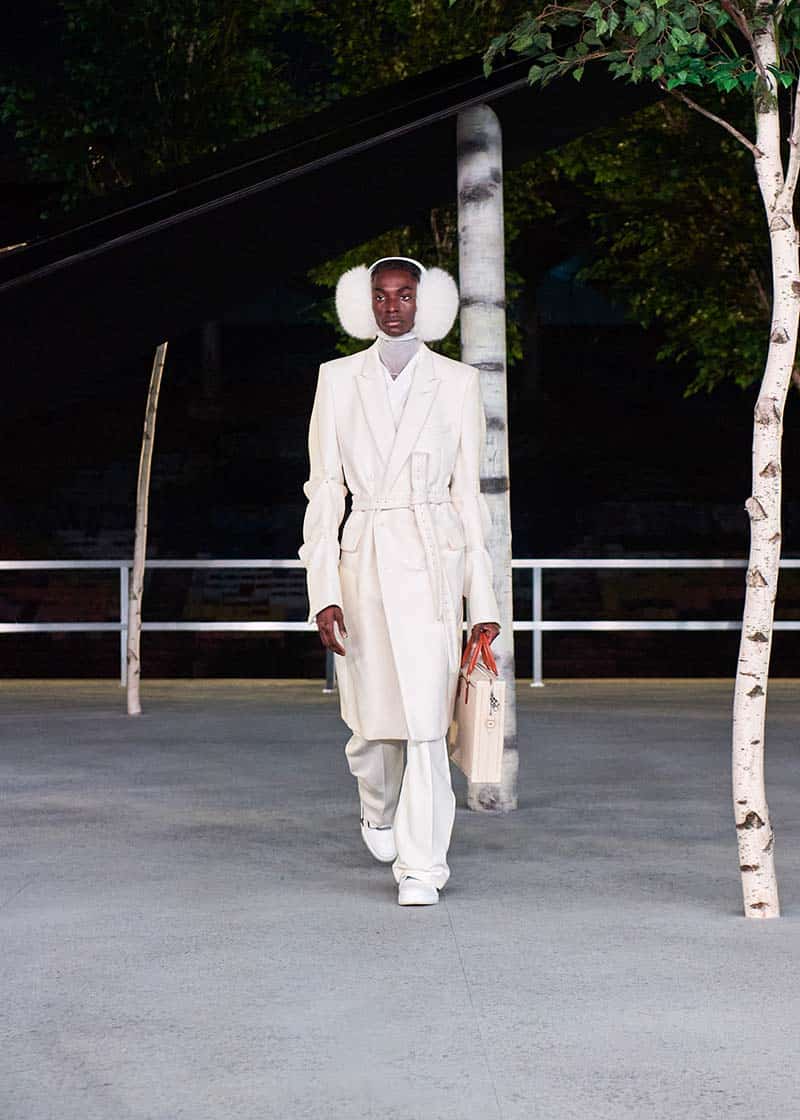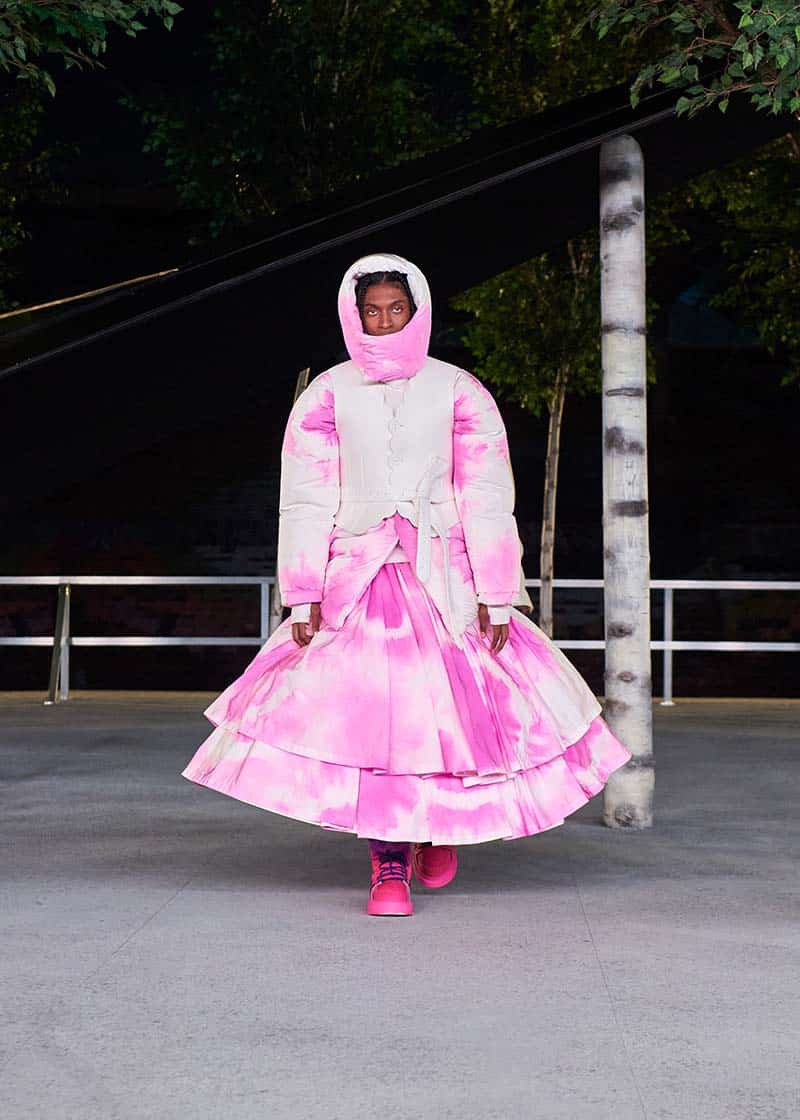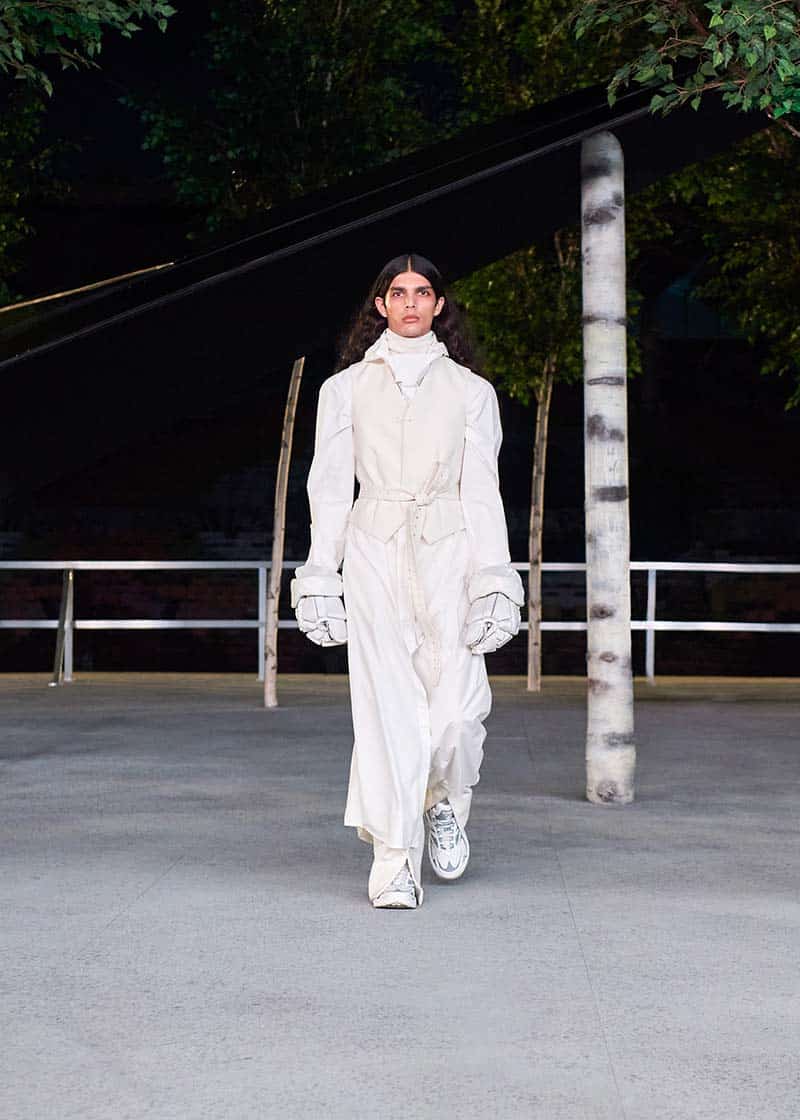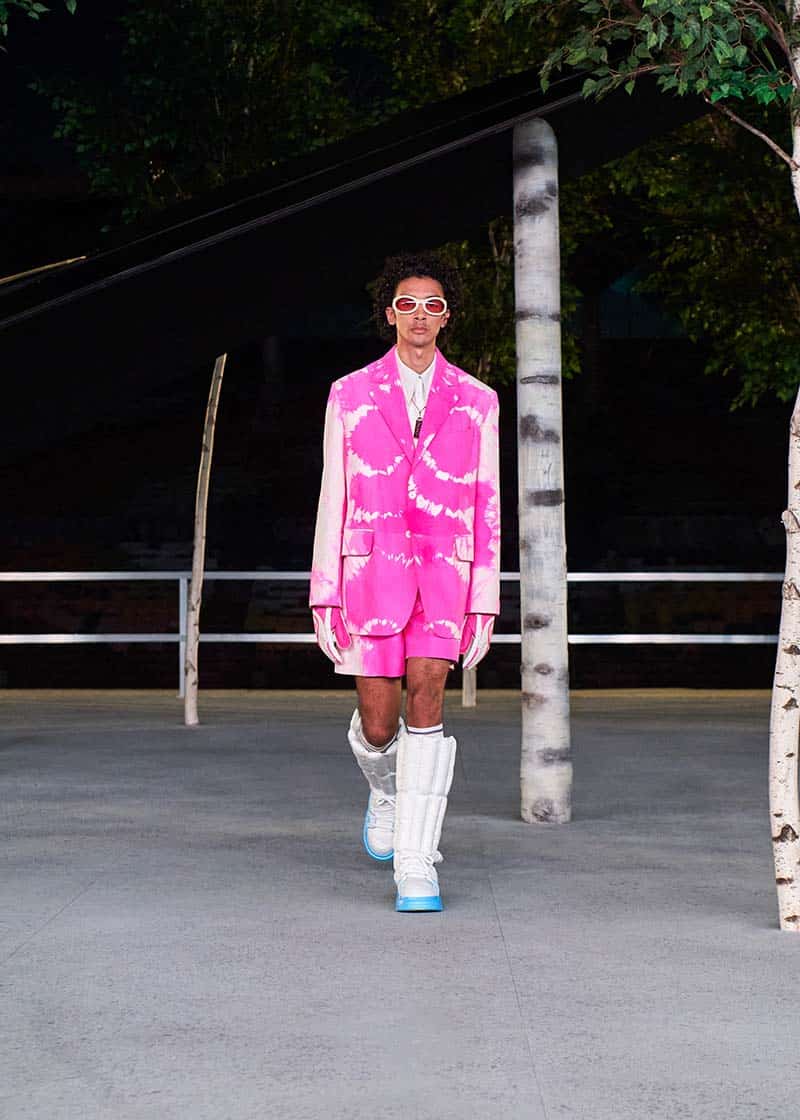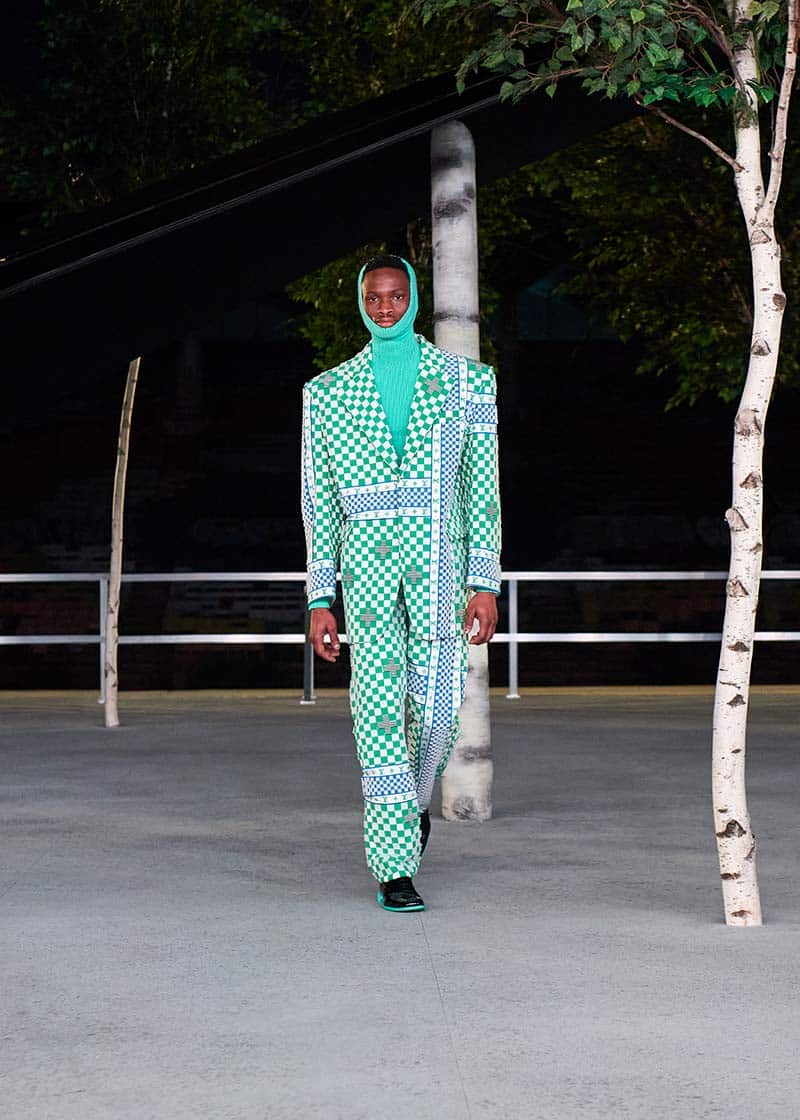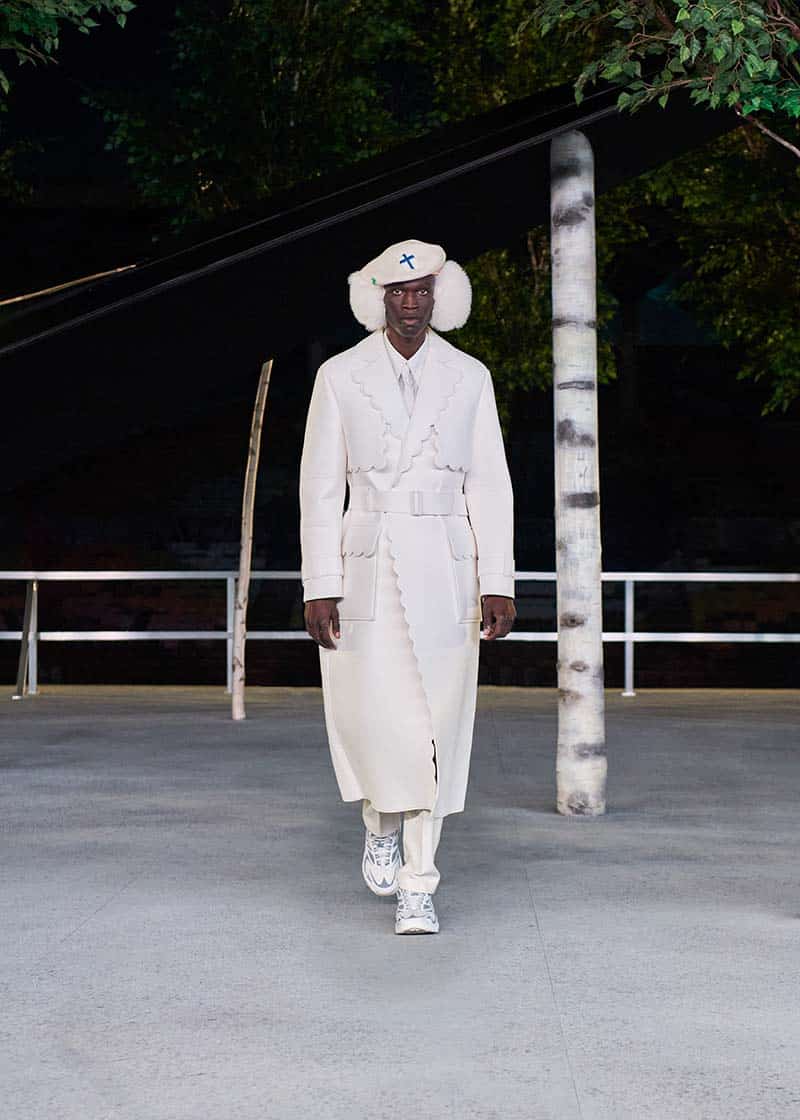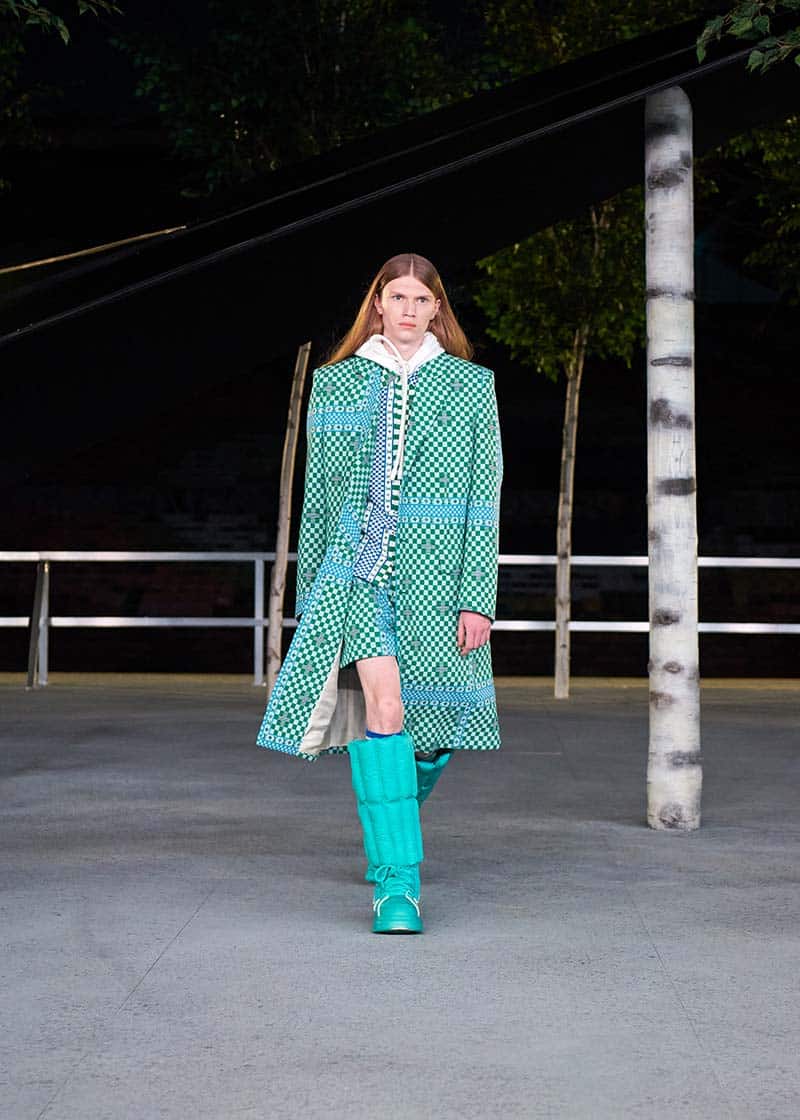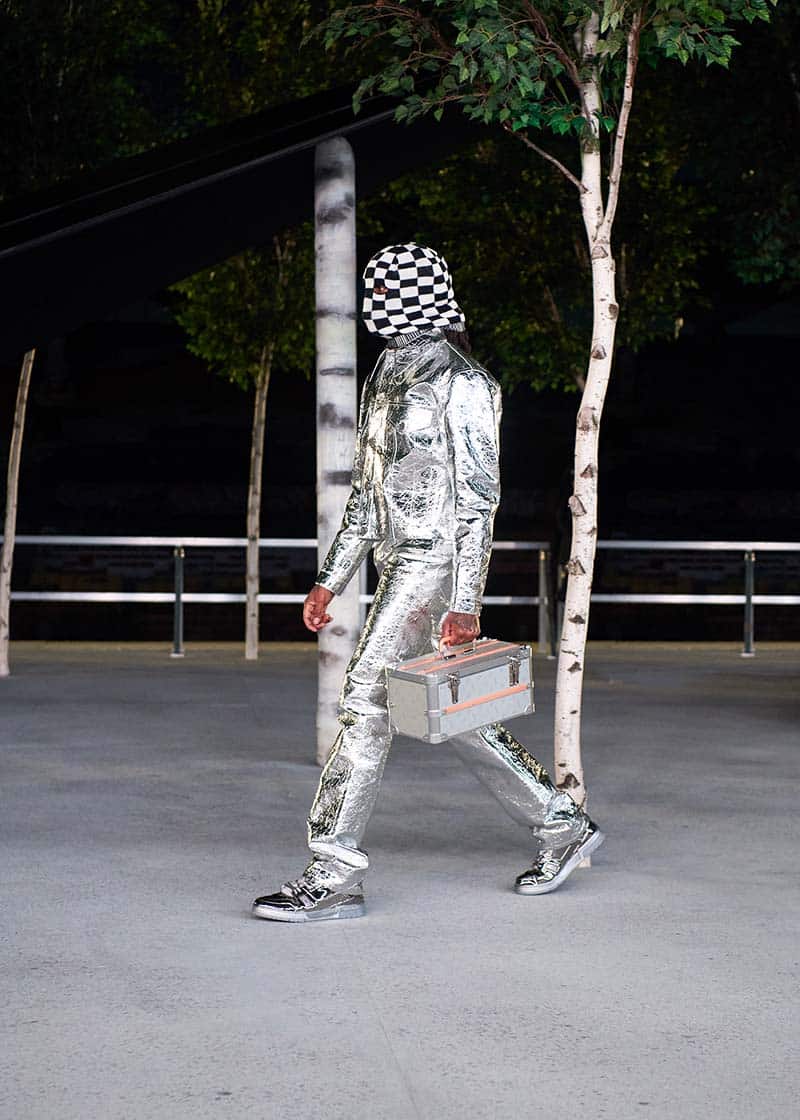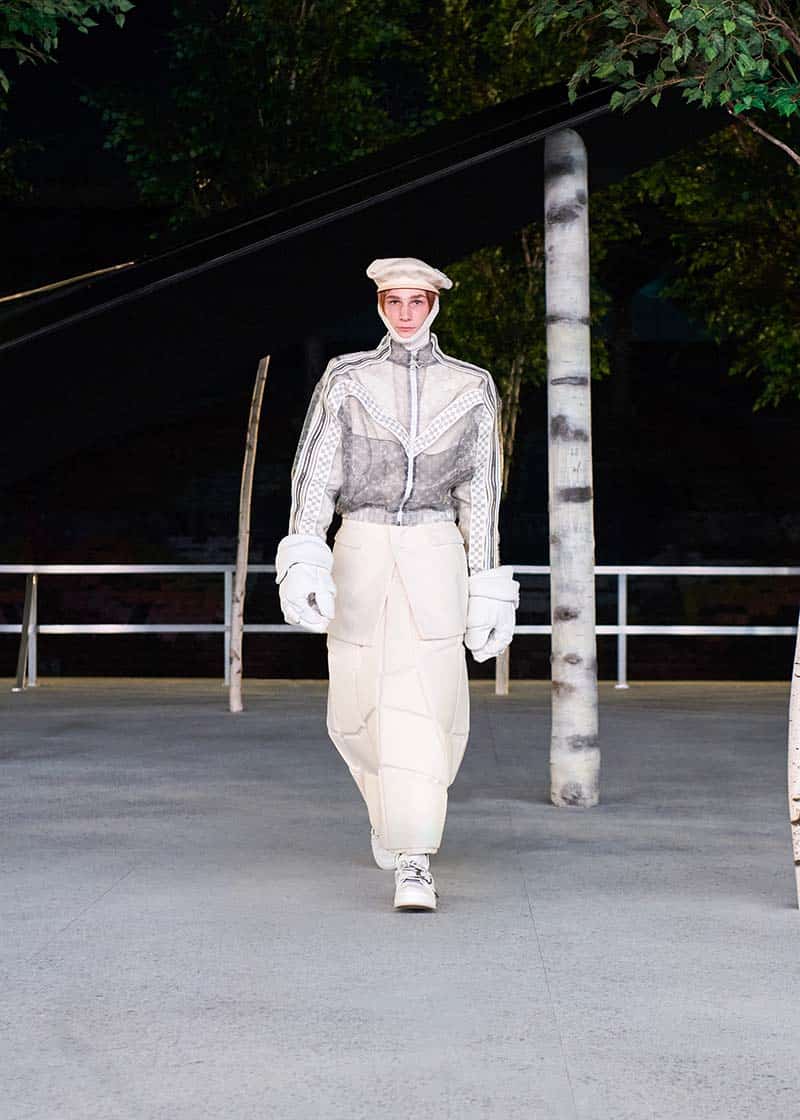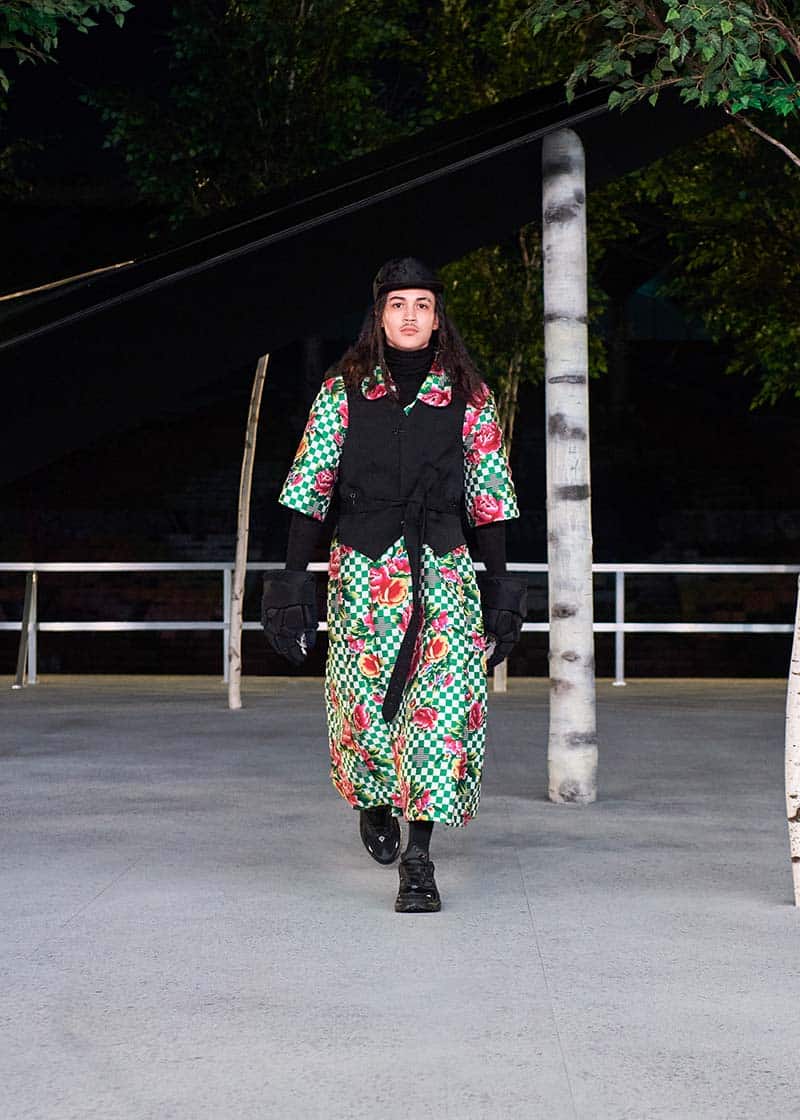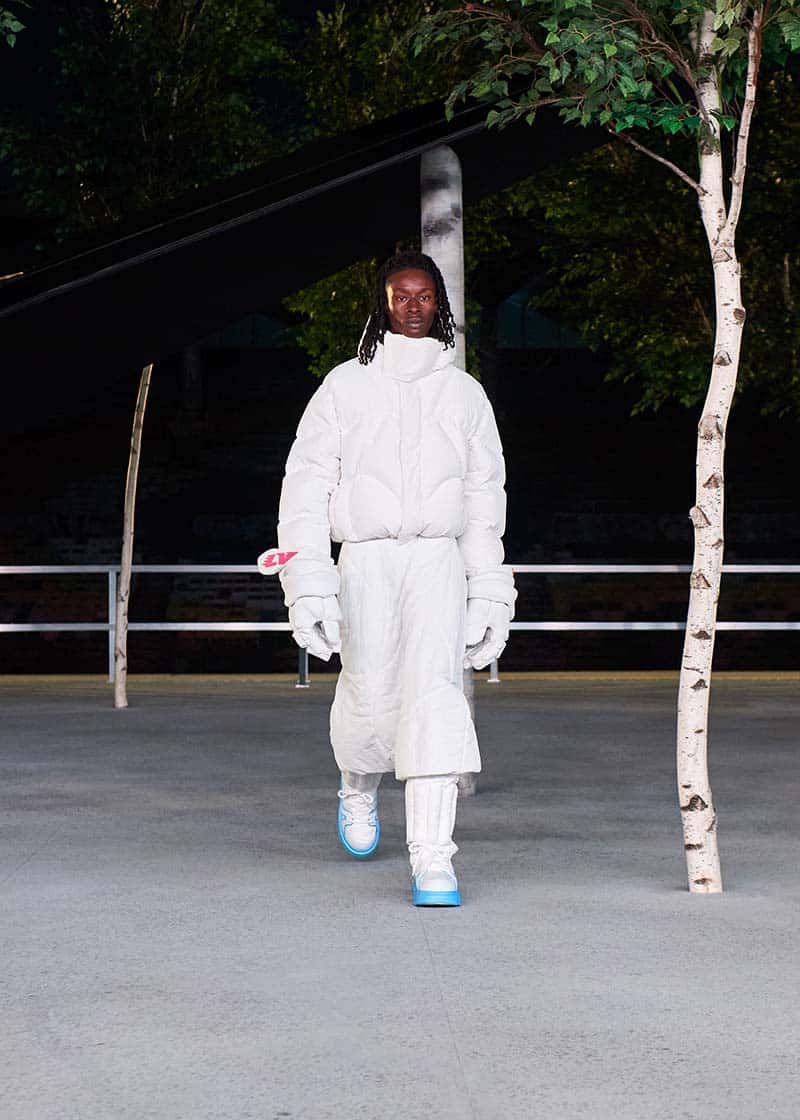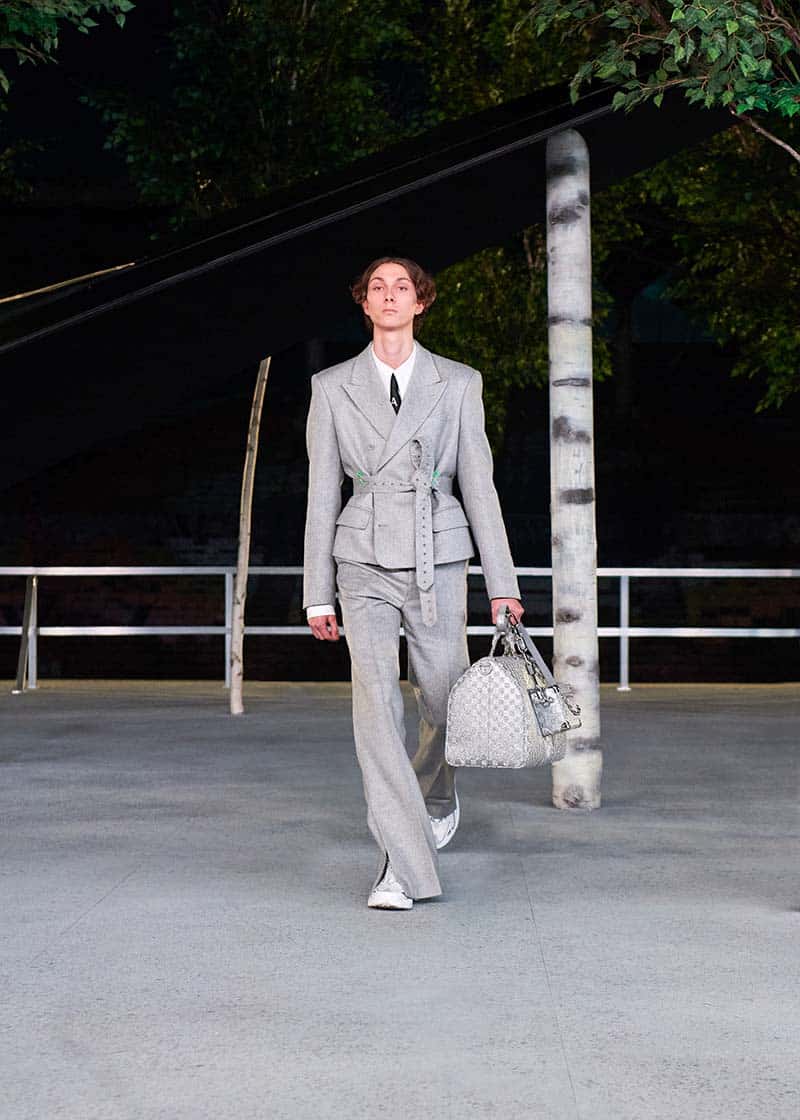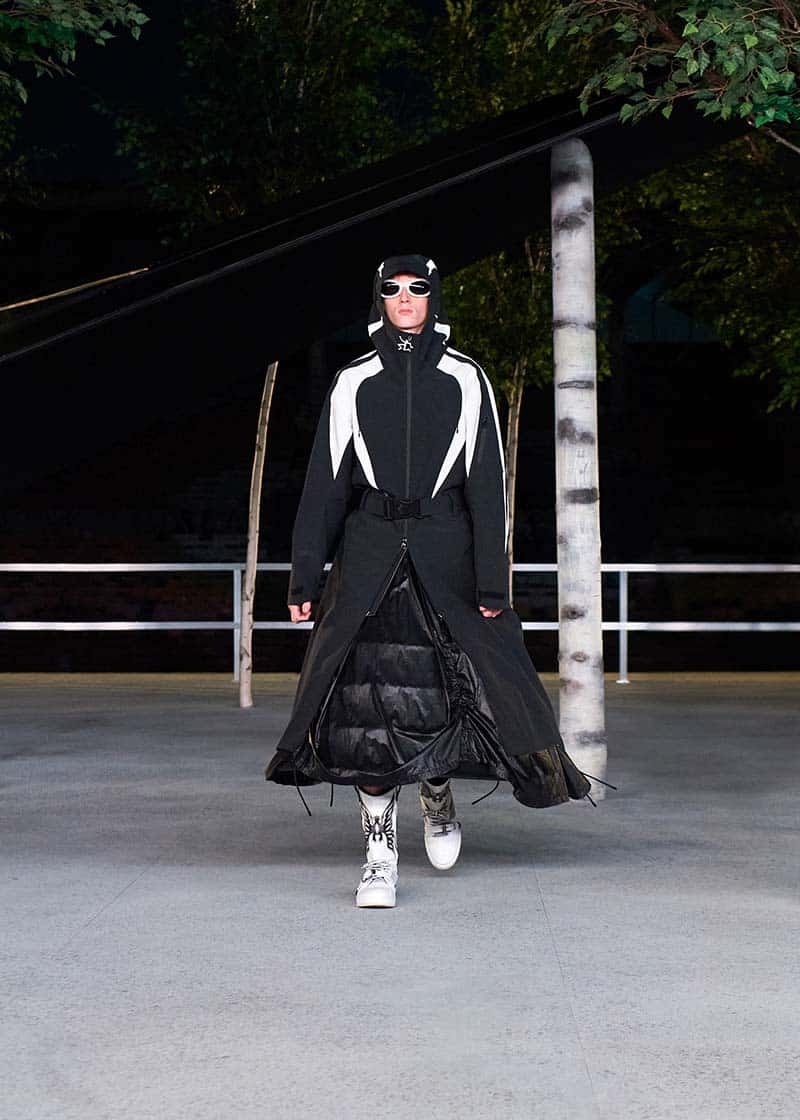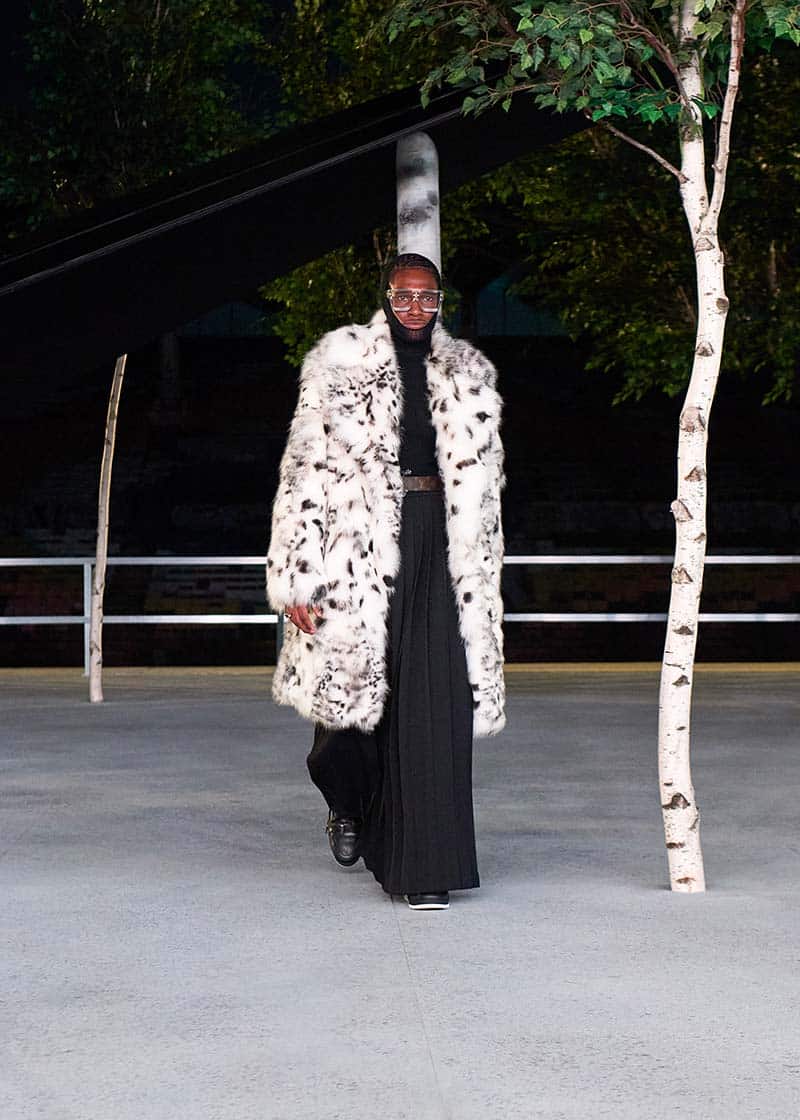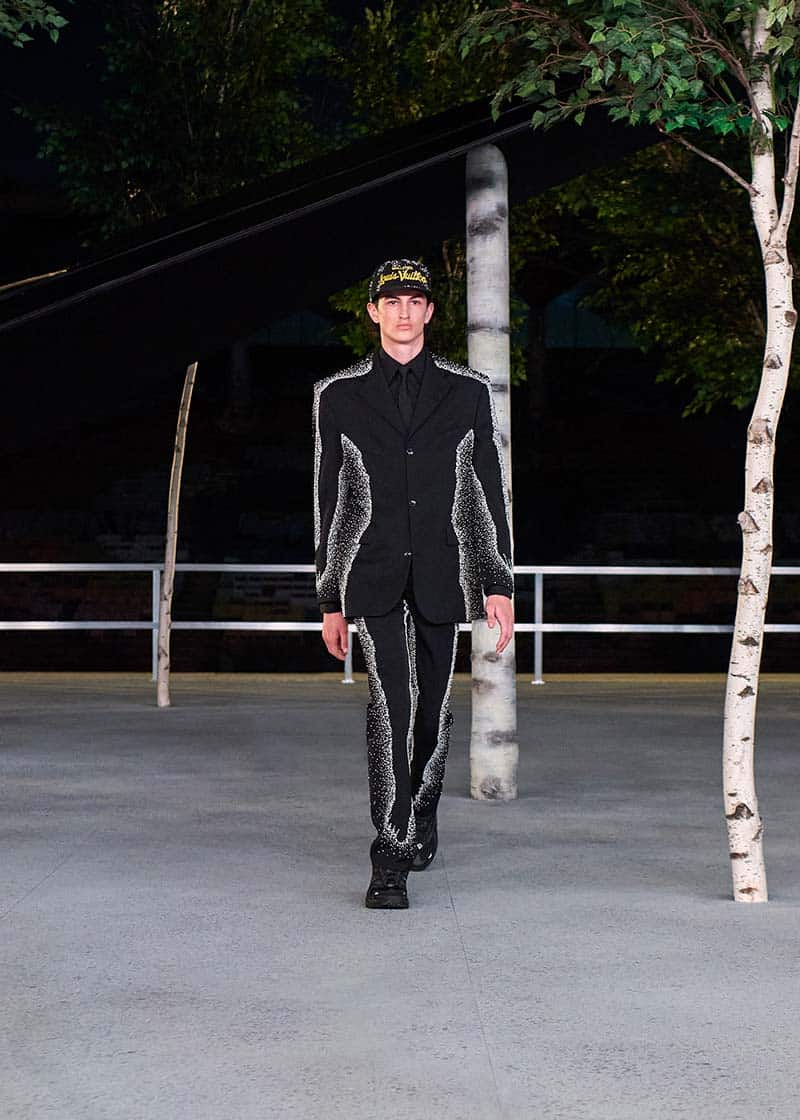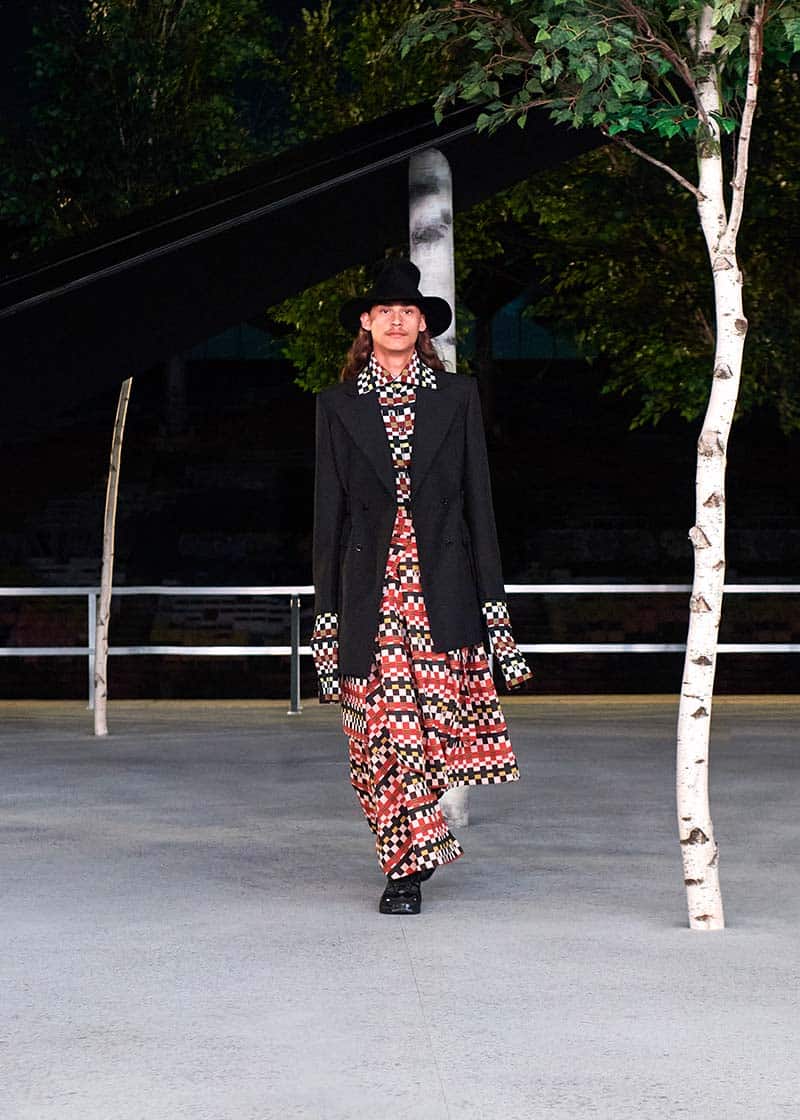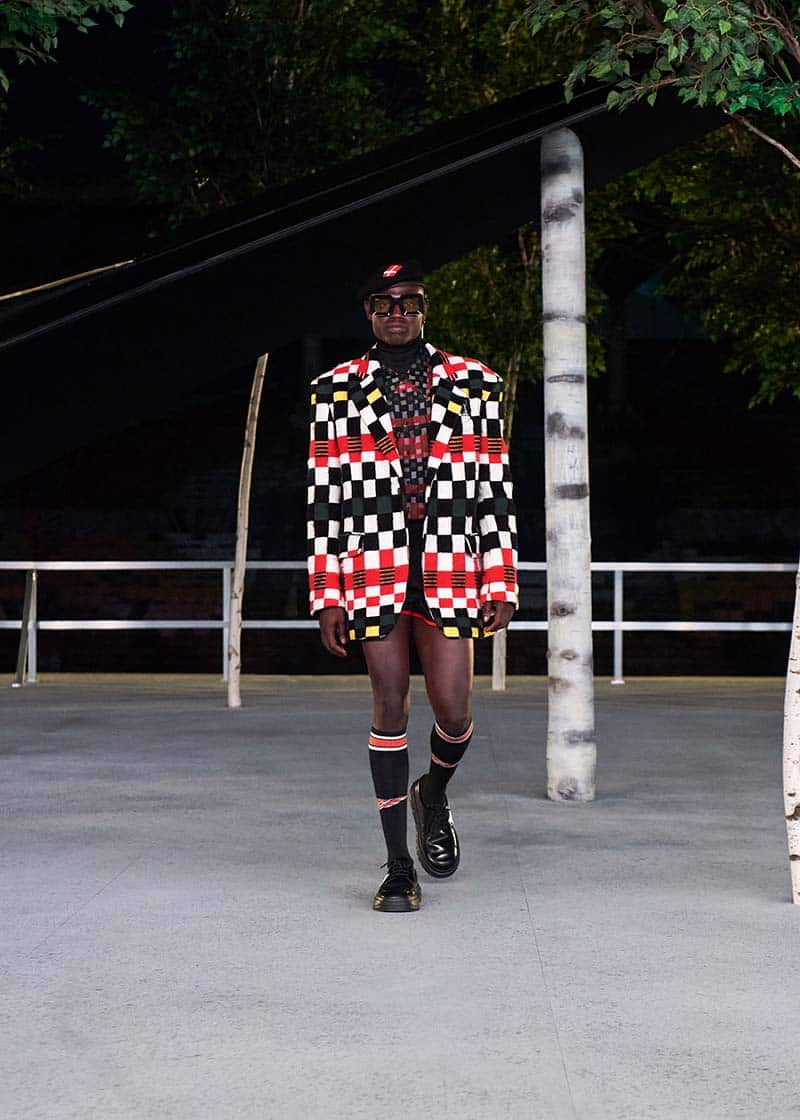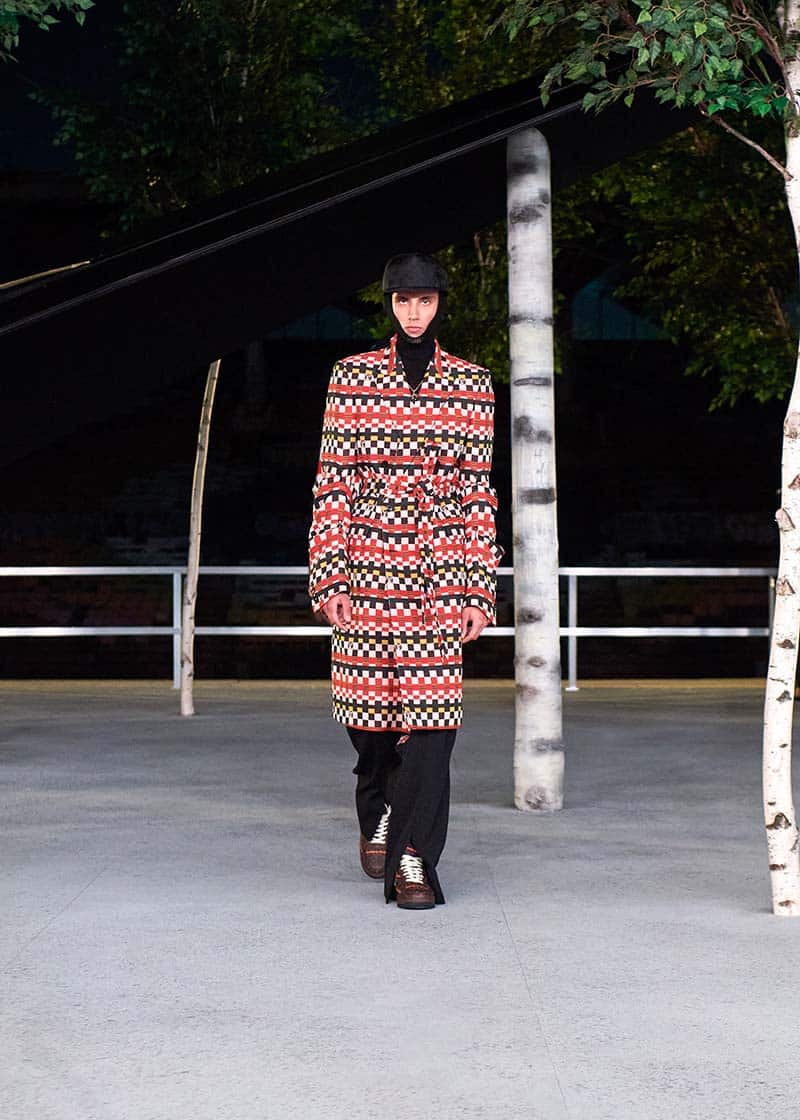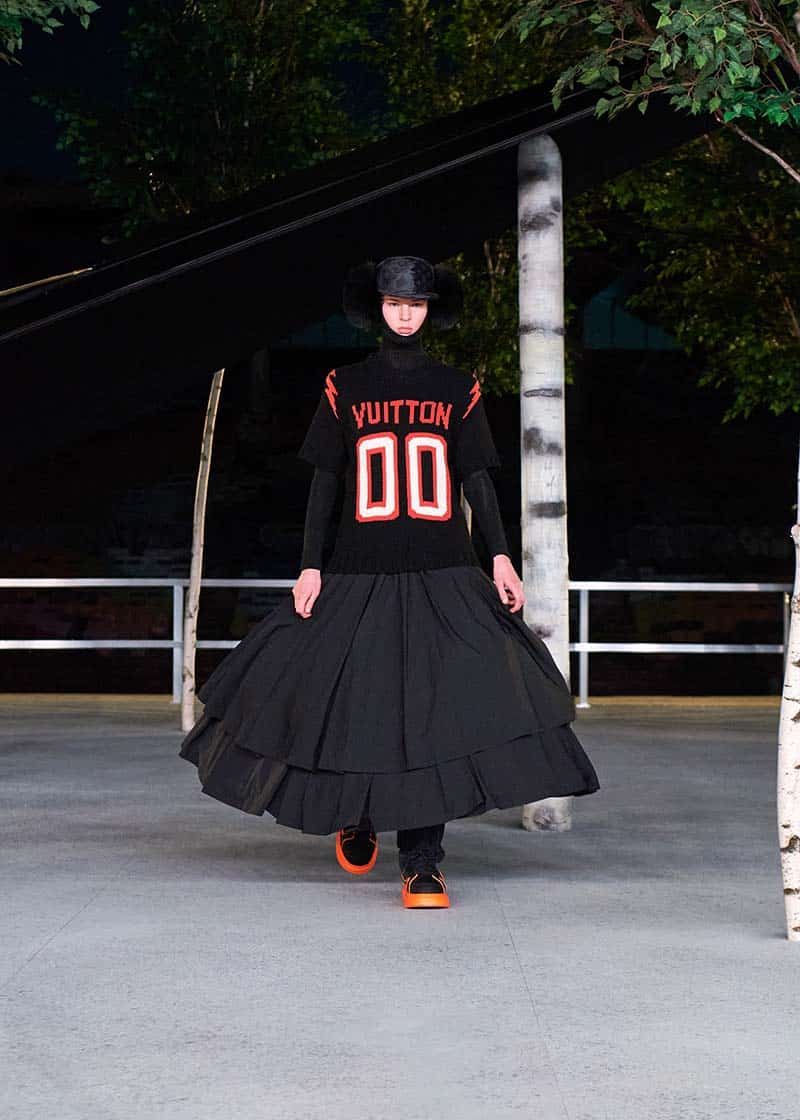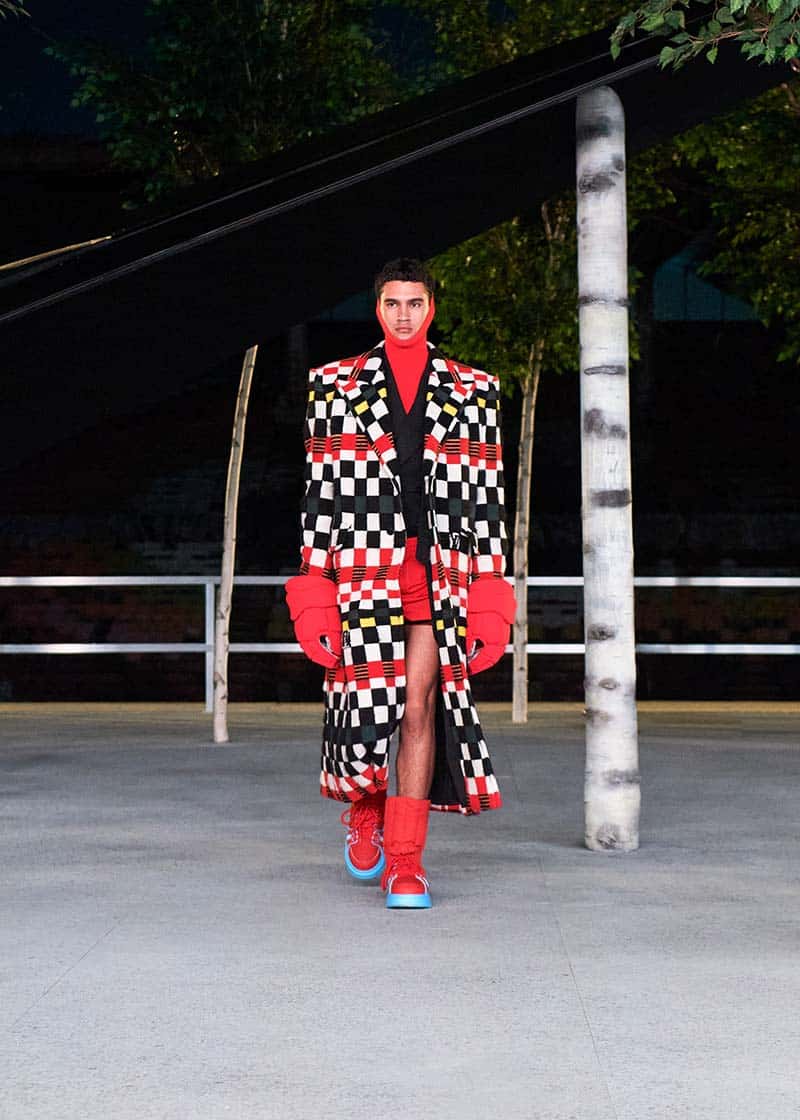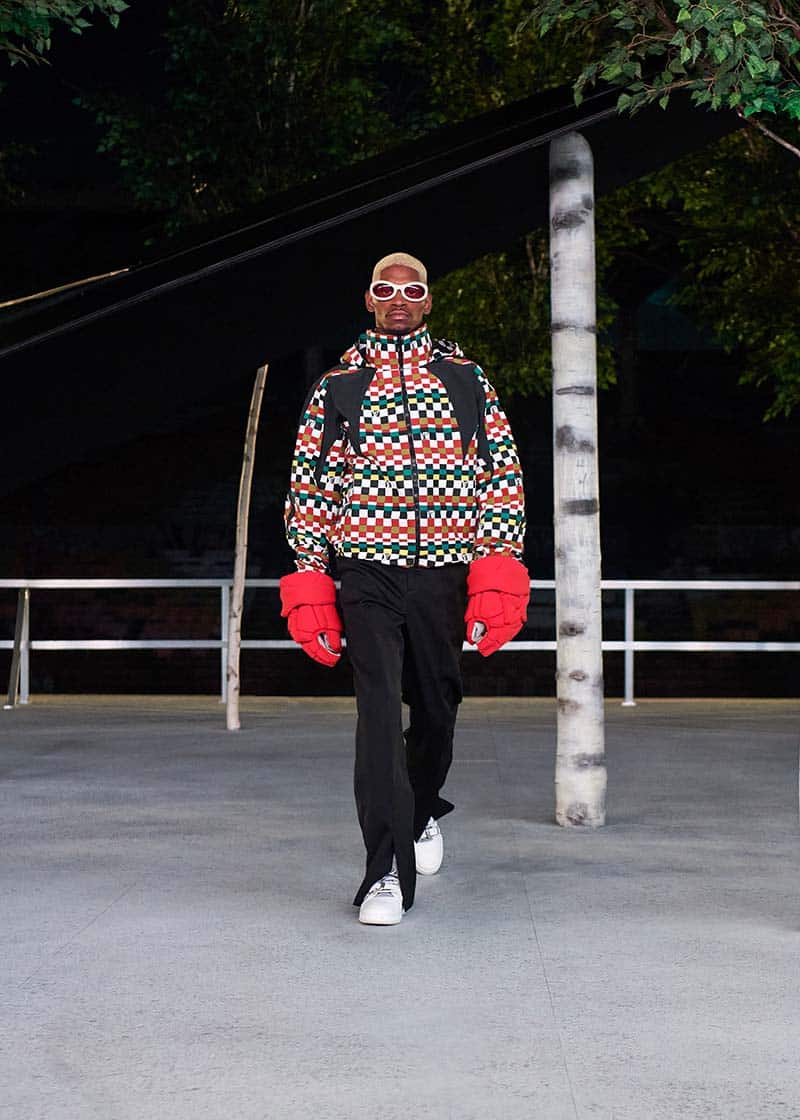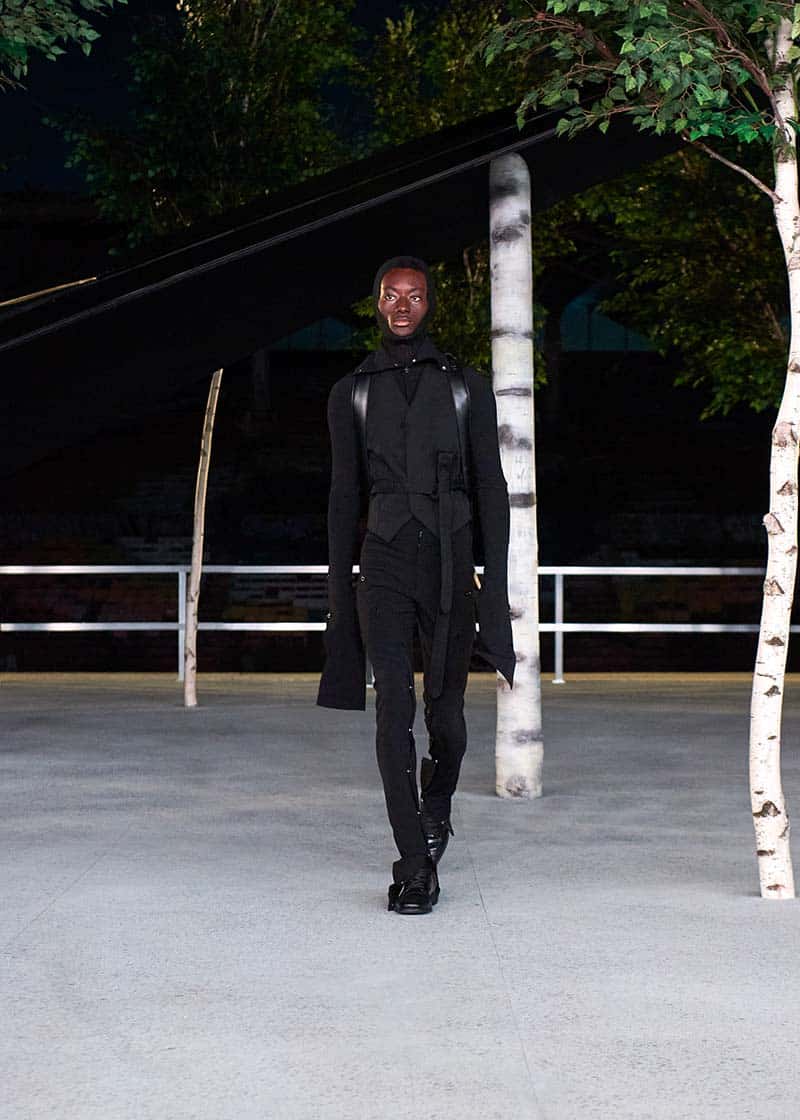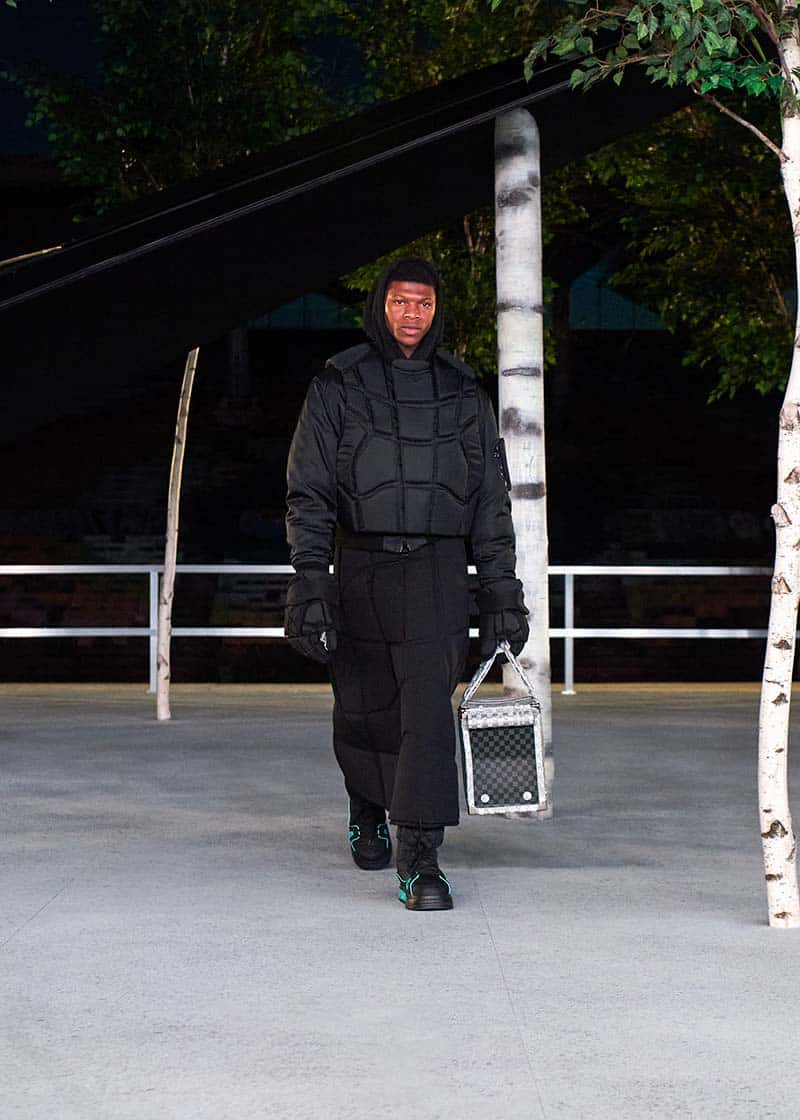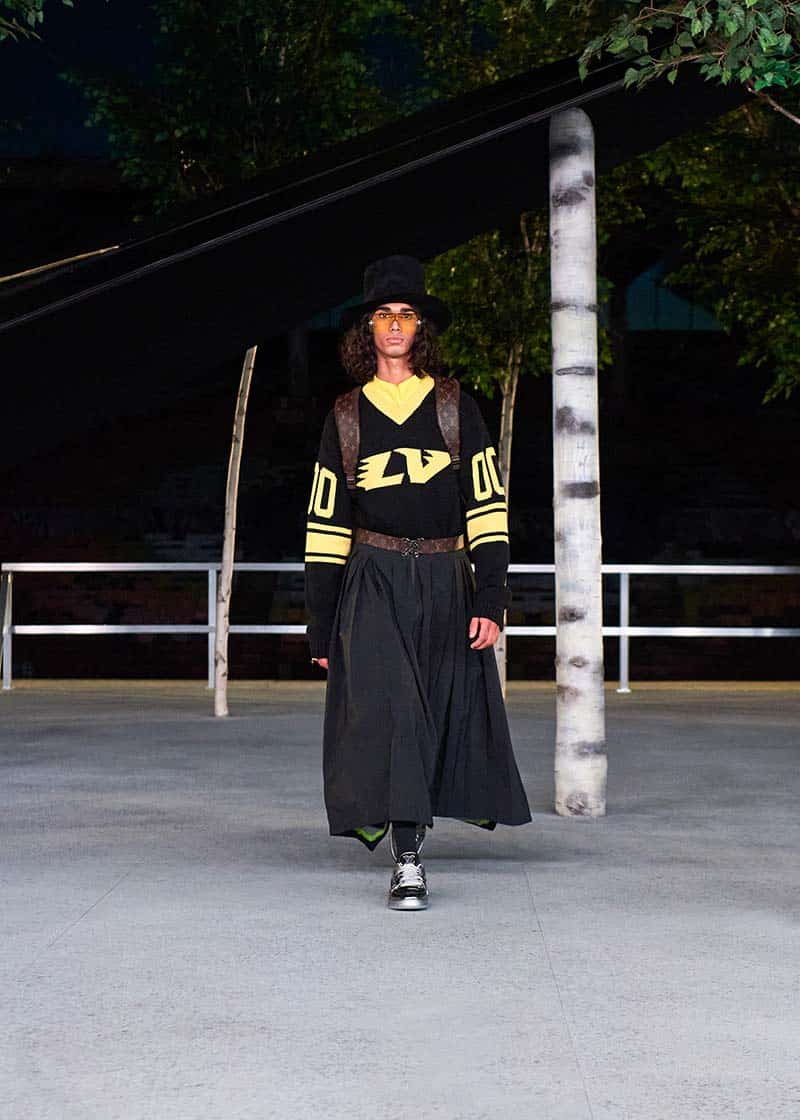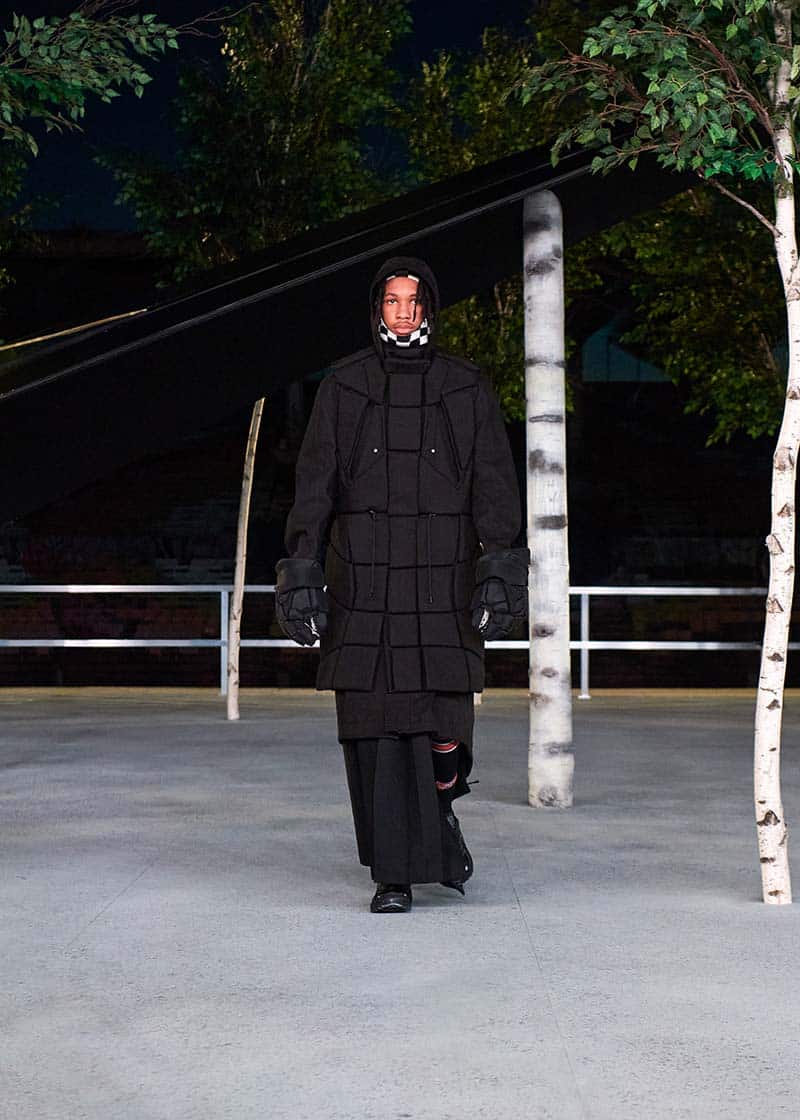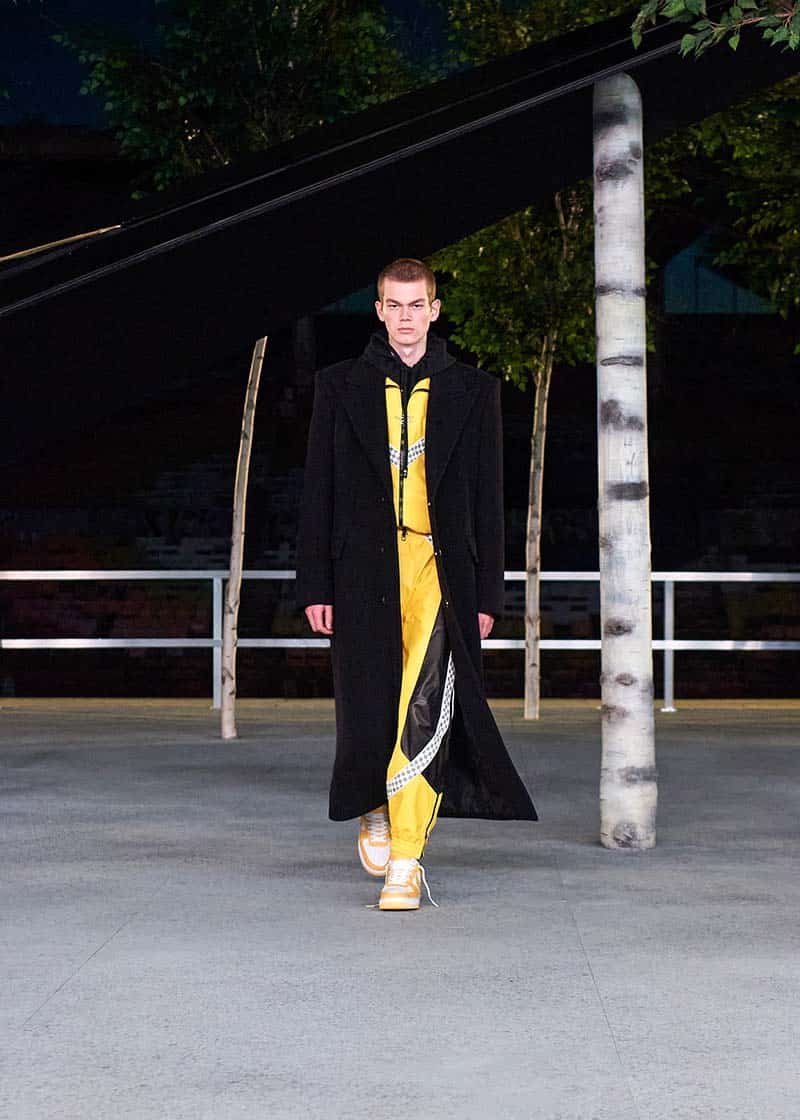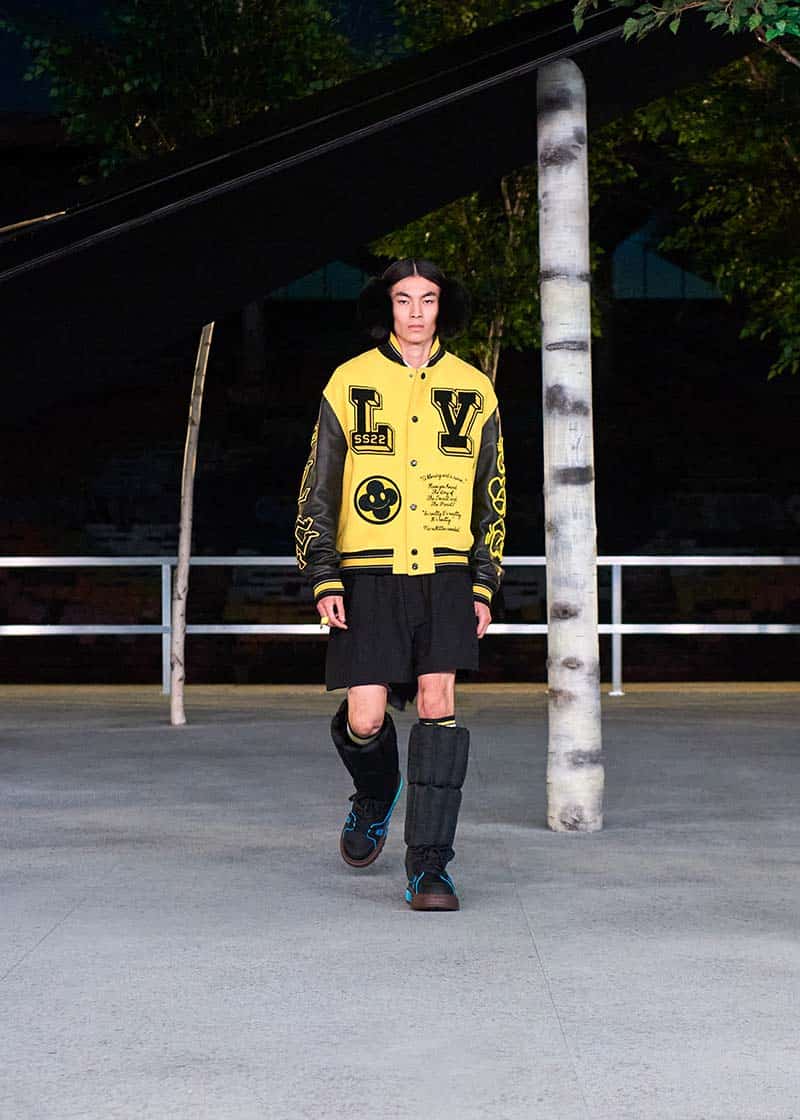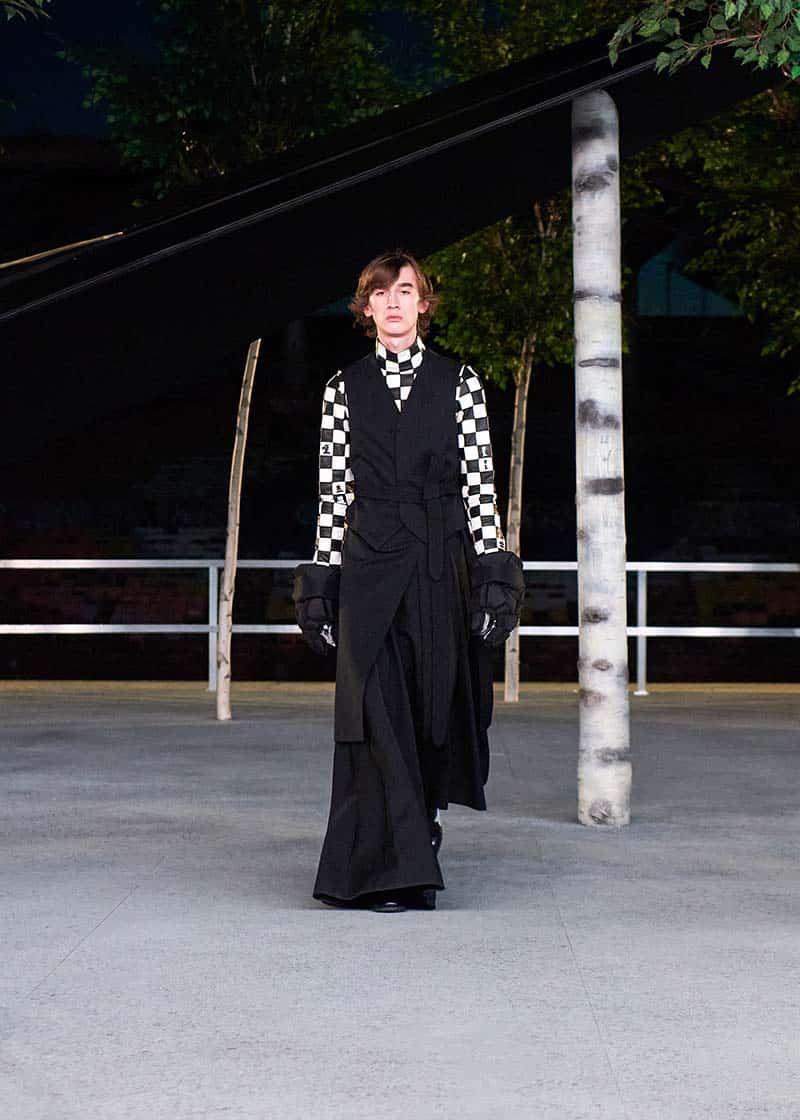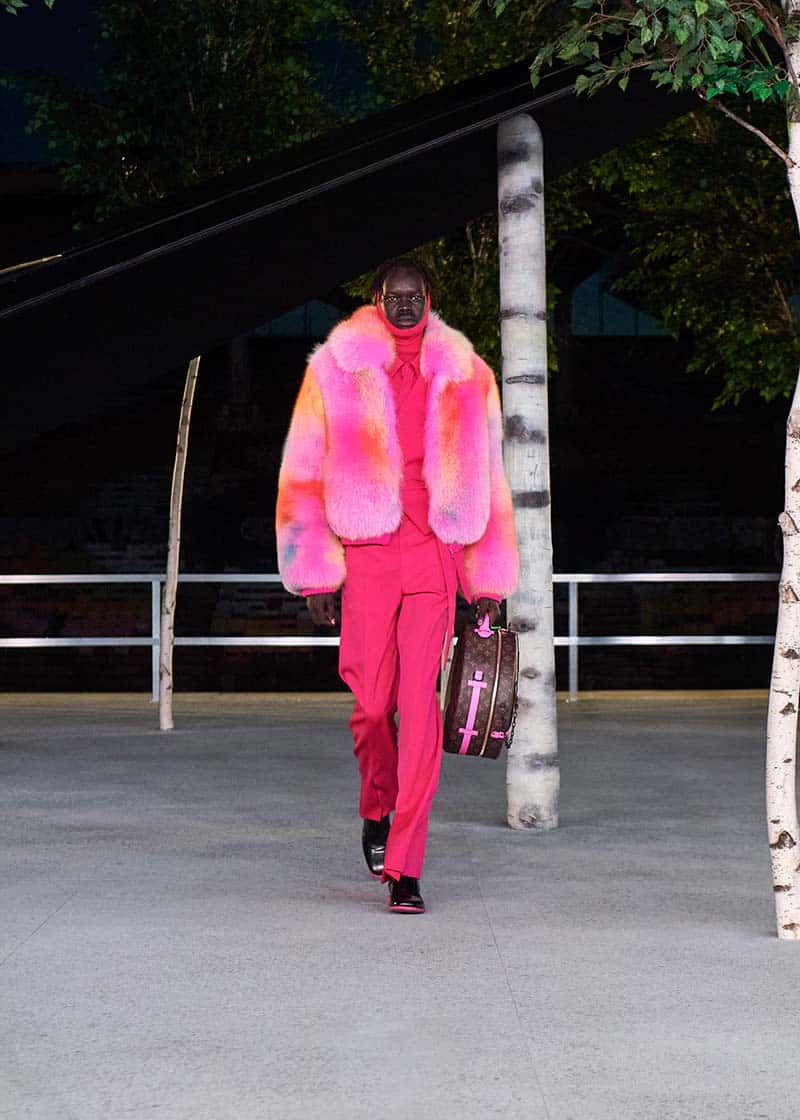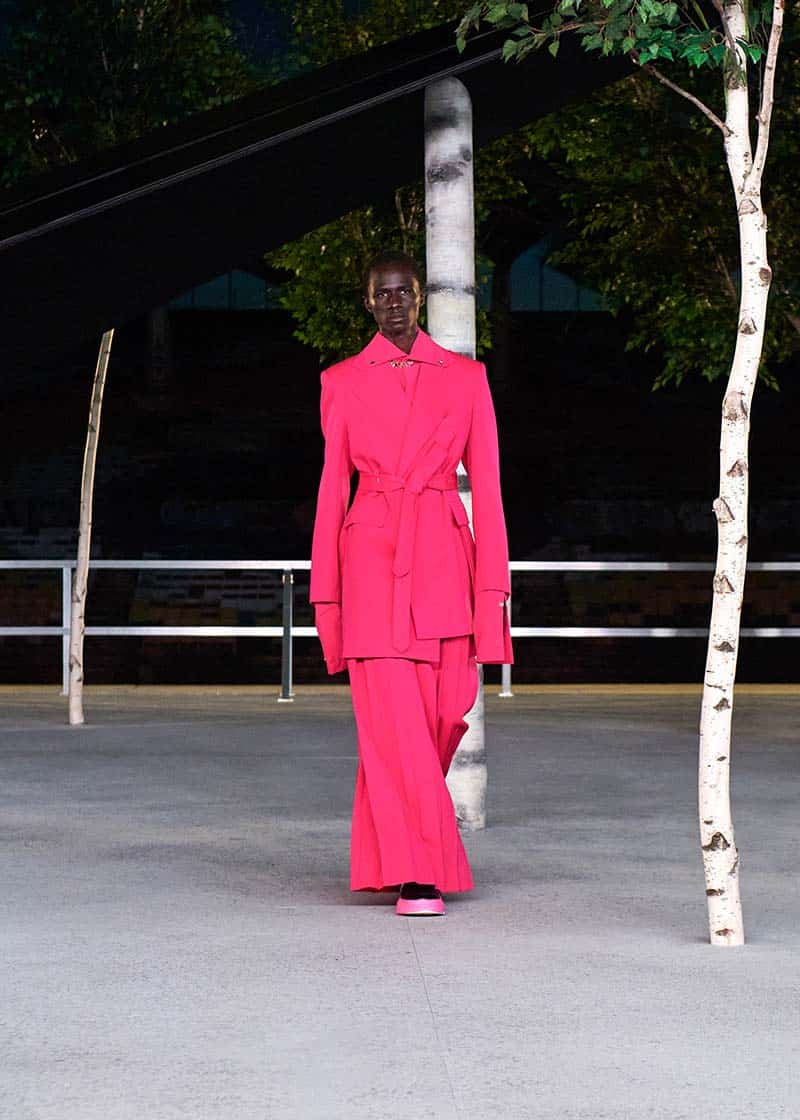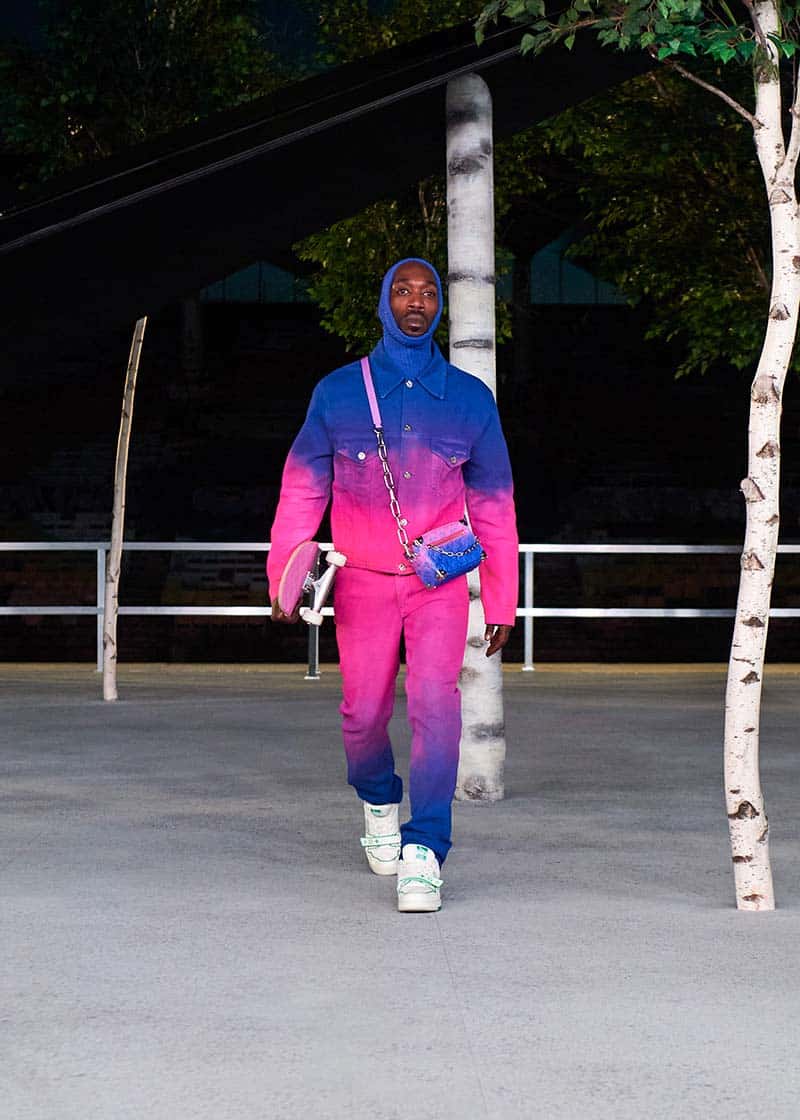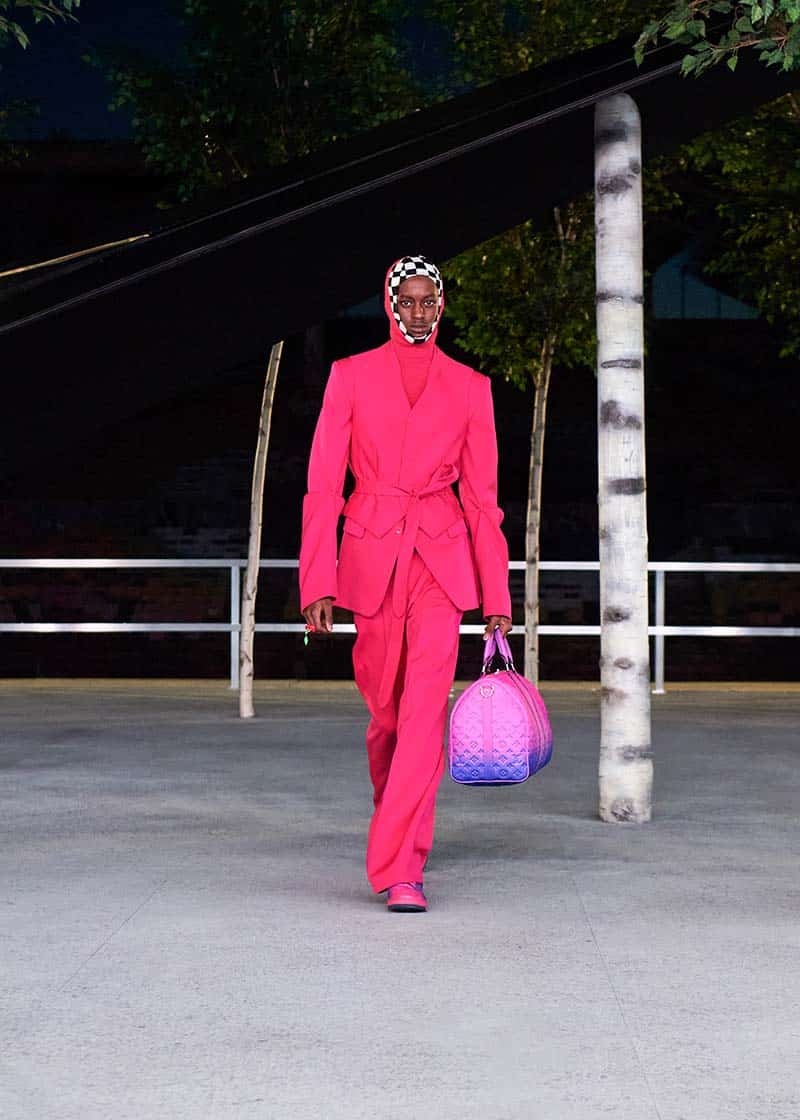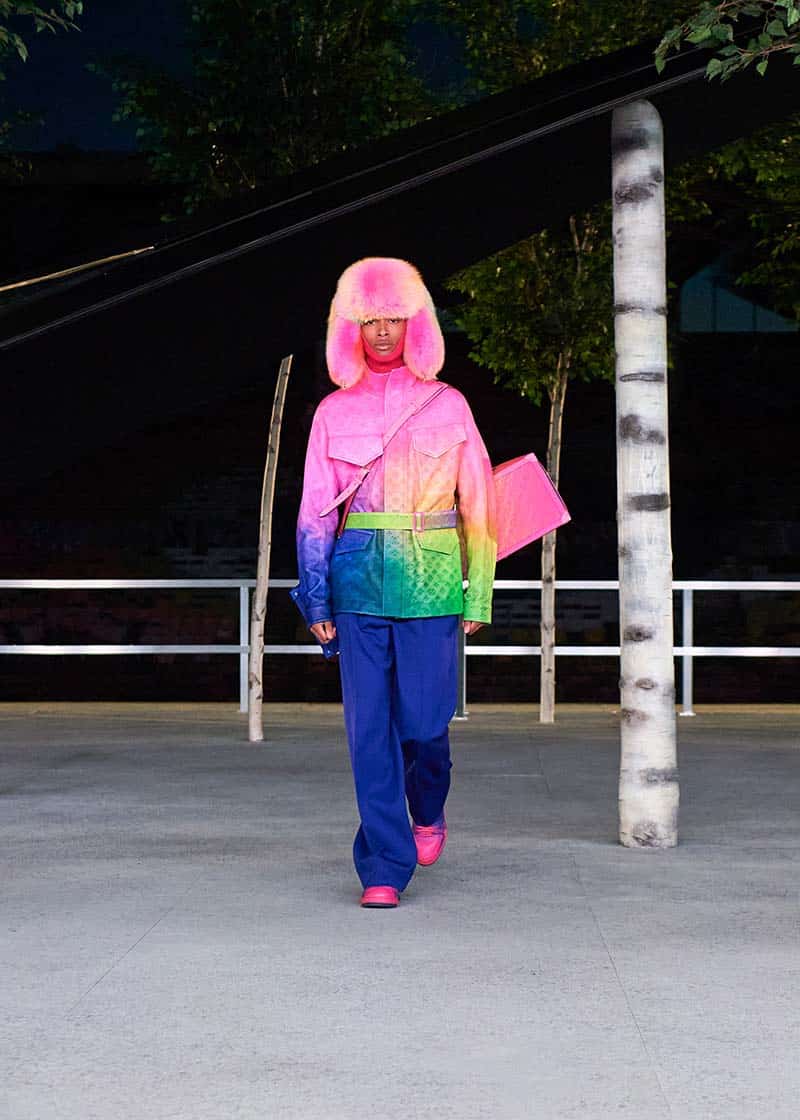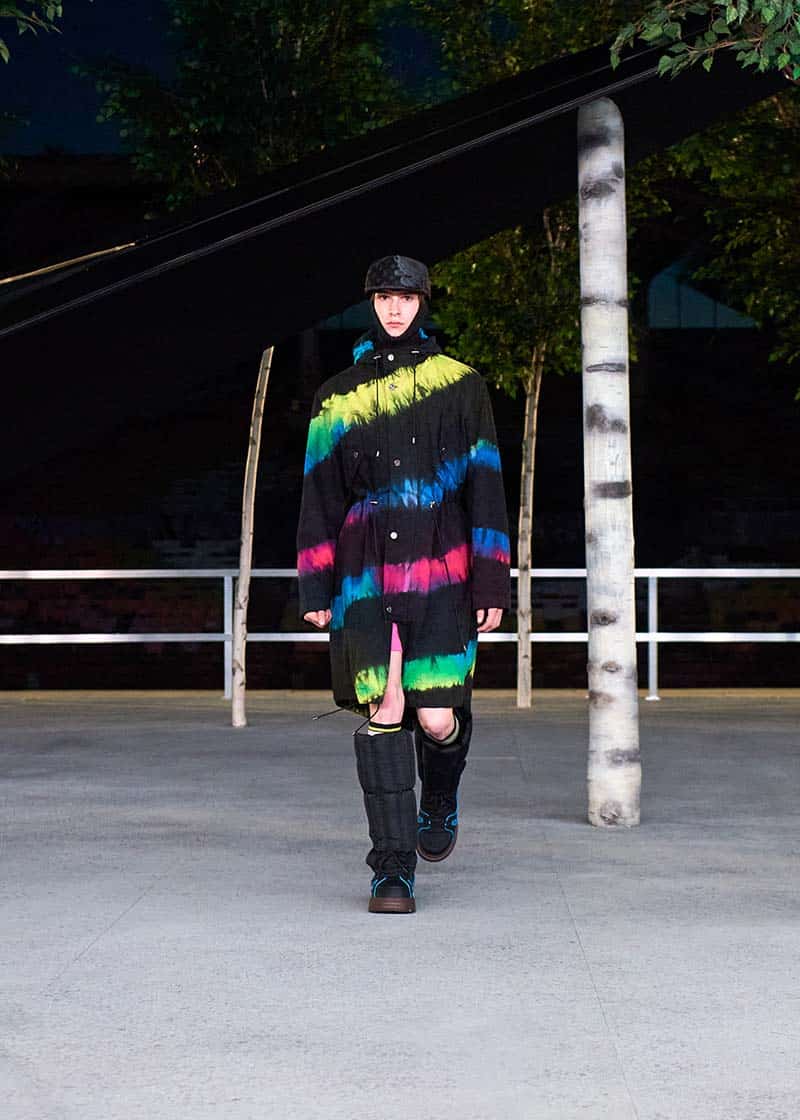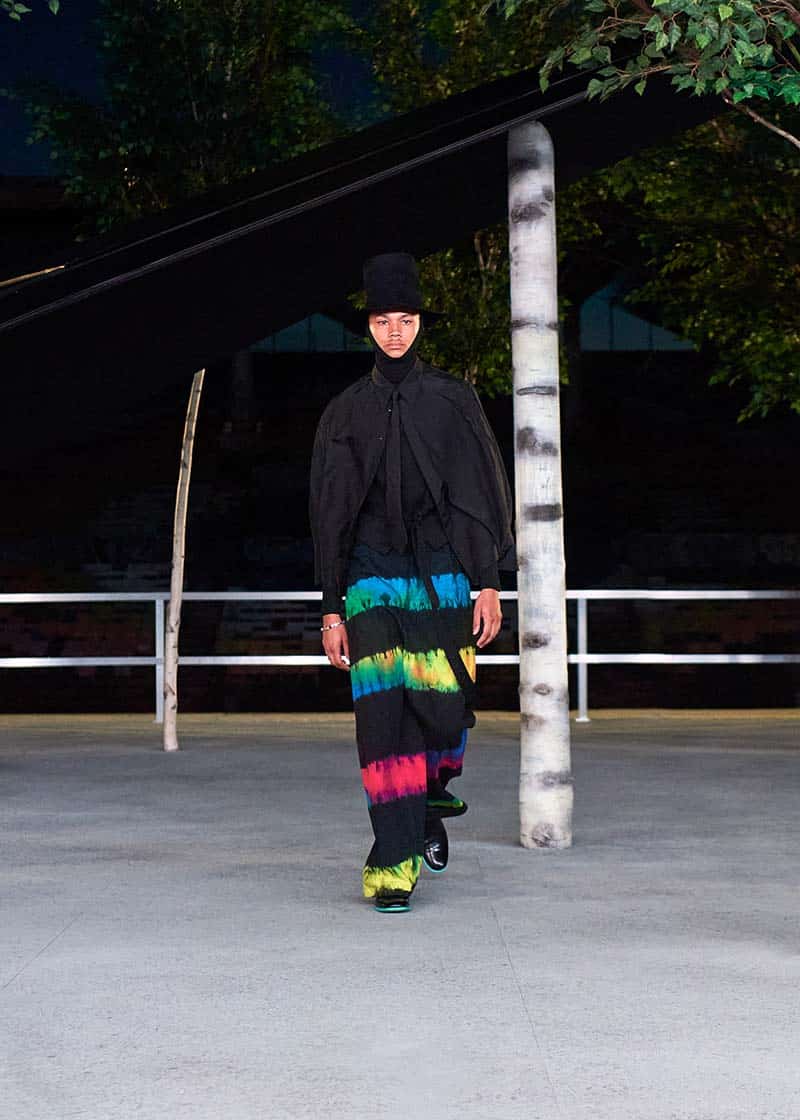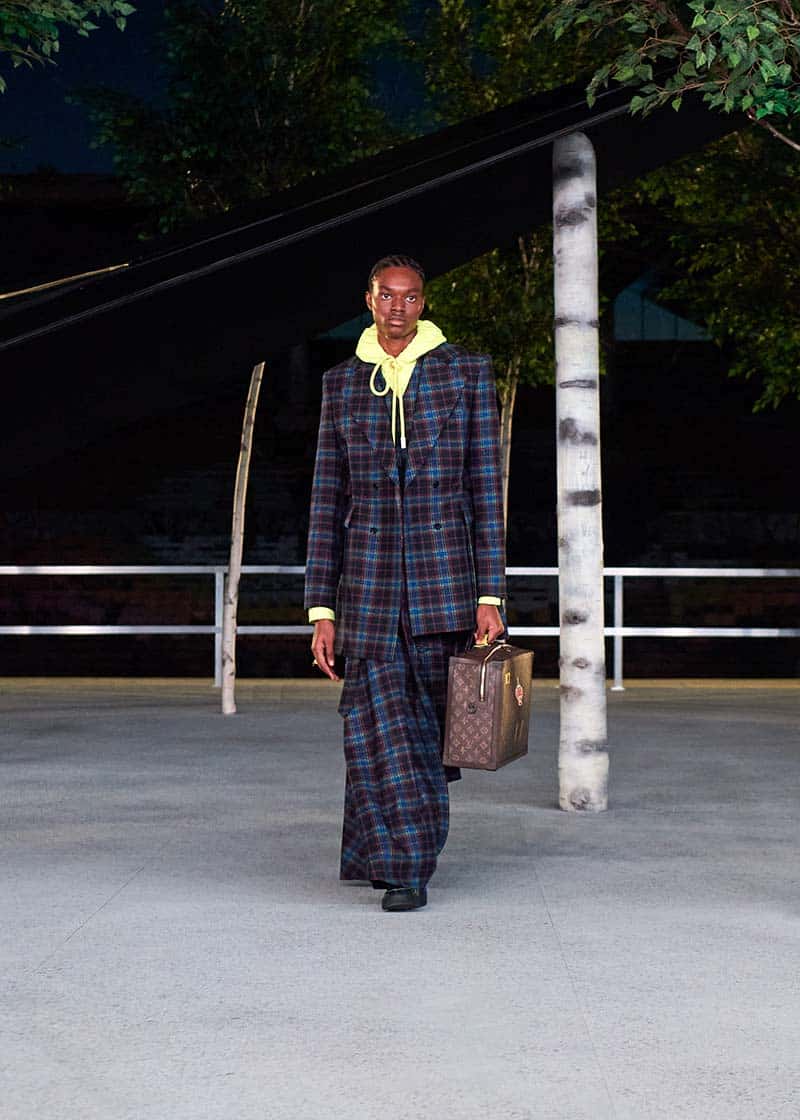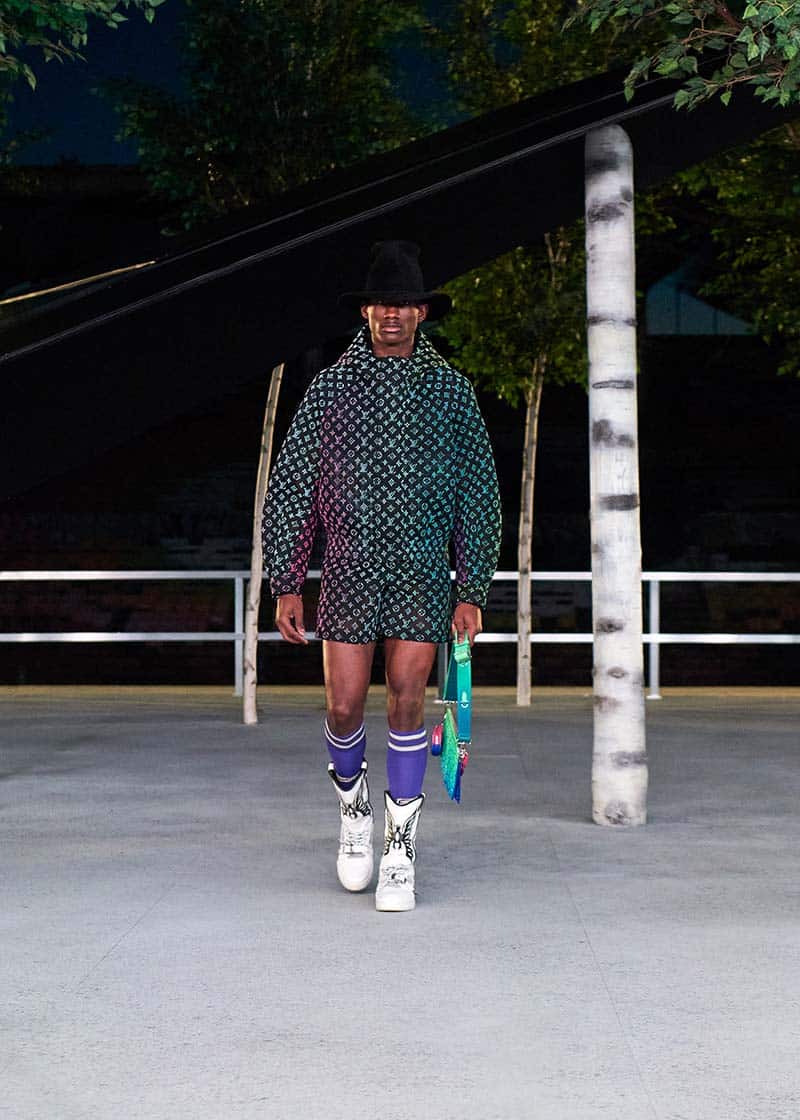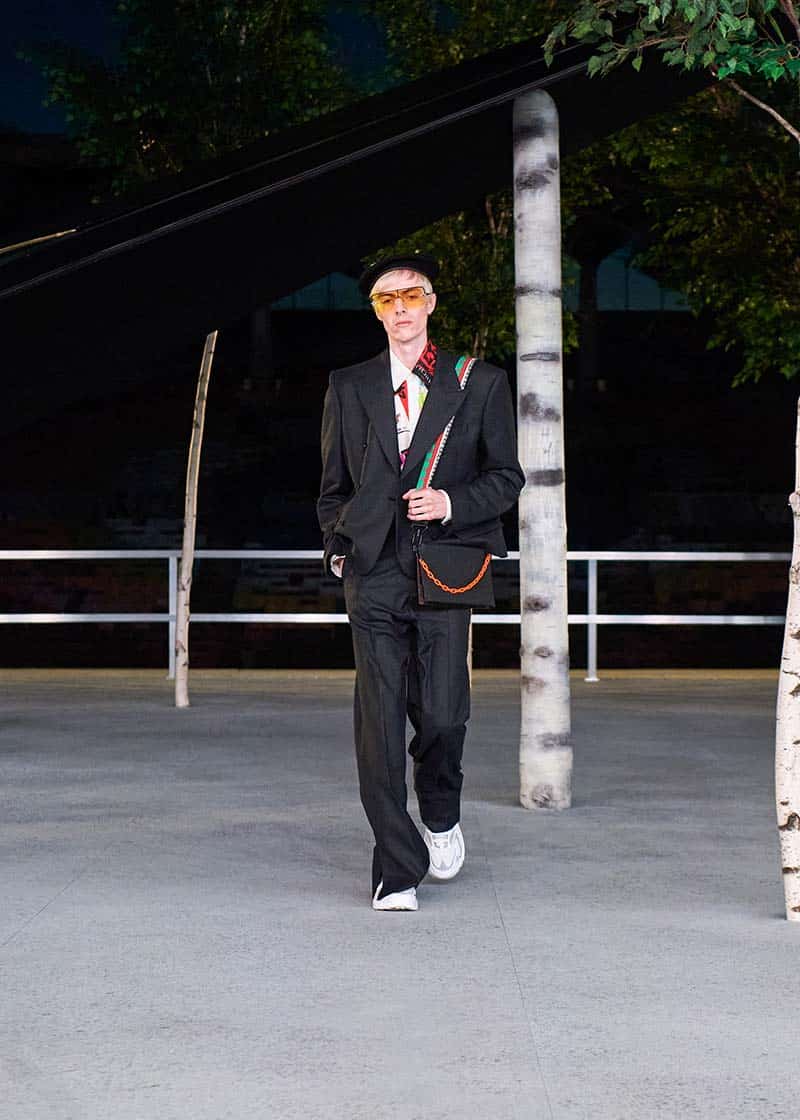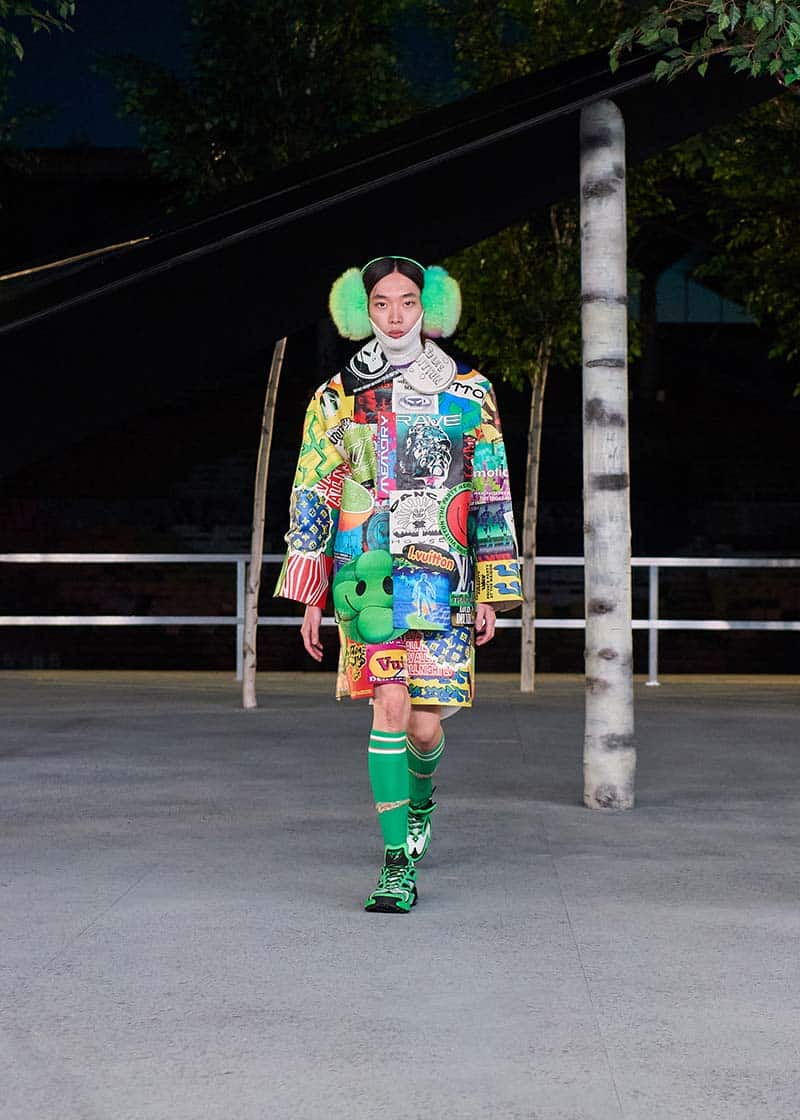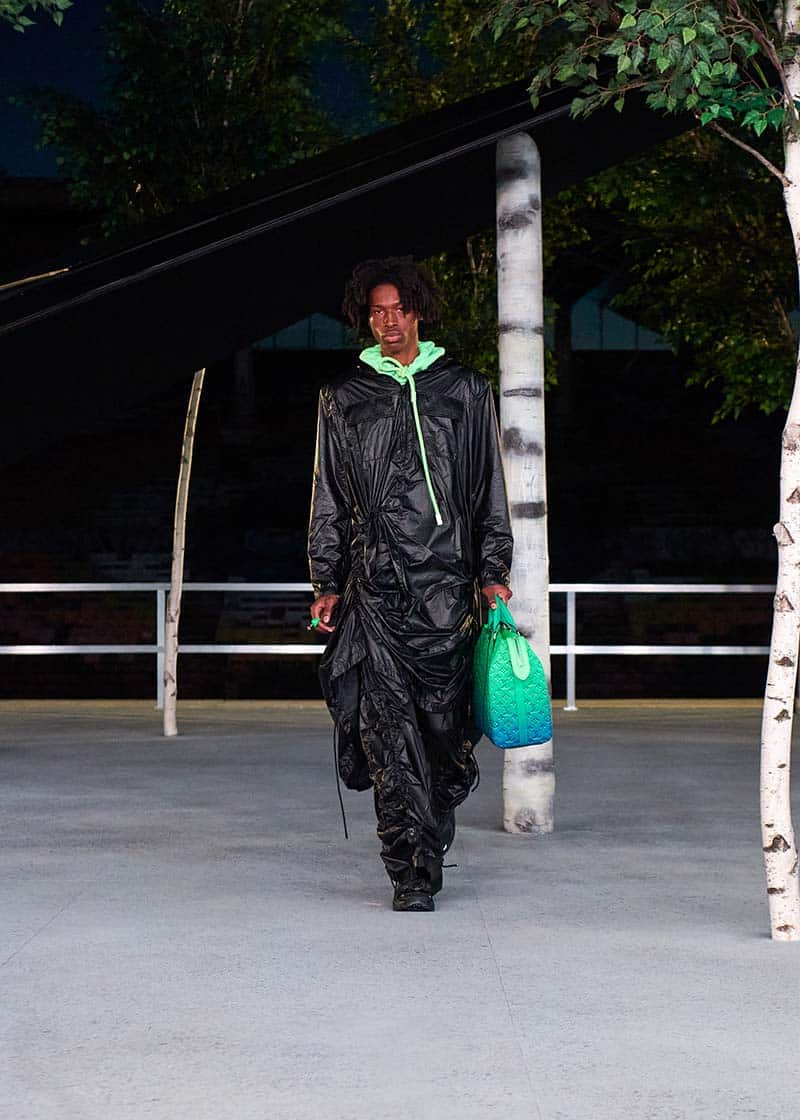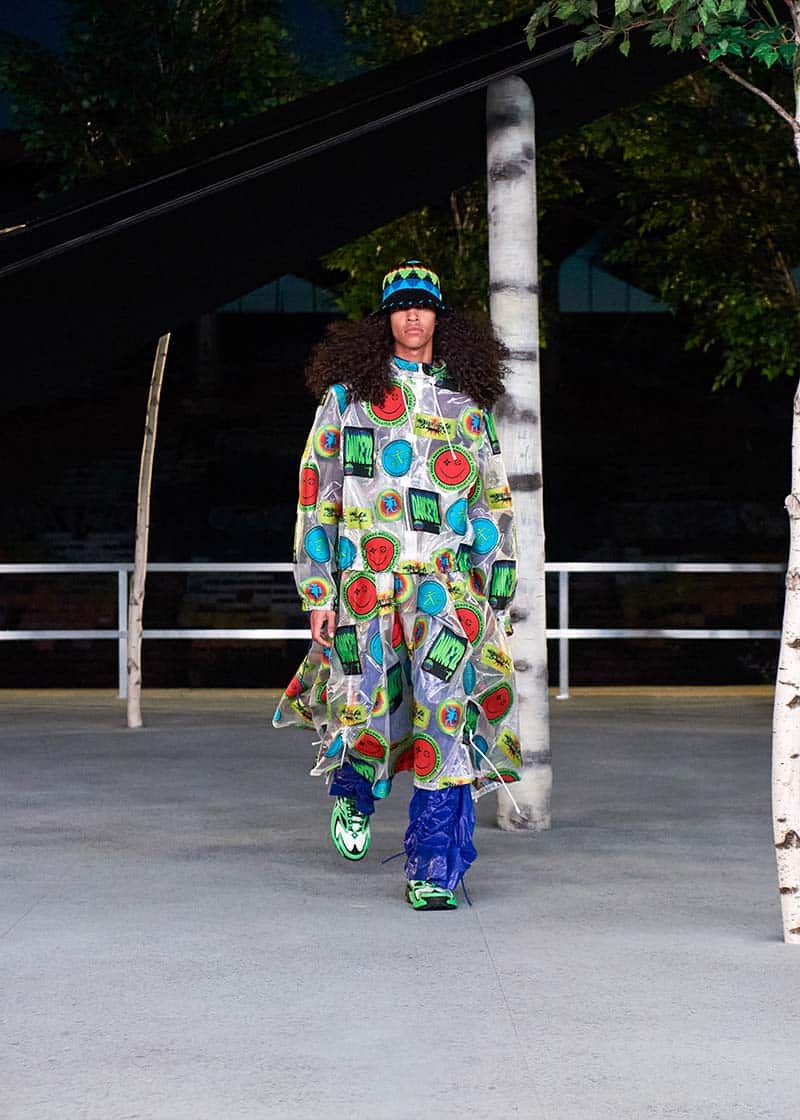 Louis Vuitton Men's Miami Break collection by Virgil Abloh Spring-Summer 2022
As planned, the cultural powerhouse that is Virgil Abloh staged his last show for Louis Vuitton to coincide with Art Basel in Miami. While most of the collection was a reiteration of June's Paris show, it was much more than just a collection. The monumental statue of Abloh that was positioned between show and post-show concert venue gave symbolism not just to him as a designer, but as the icon he had become.
Louis Vuitton's CEO, Michael Burke, made a speech before the models emerged "The deeply moving show we are about to see is born out of an idea Virgil and I first discussed three years ago. It is based around the traditional coming-of-age narrative, but of course, being Virgil, he spun and recontextualized the concept for the 21st century and in doing so expressed his own unique talents and vision. This idea of coming of age was important to Virgil because inspiring and empowering younger generations defined who he was. He used the platform he had to break boundaries, to open doors, to shed light on his creative passions—art, design, music, and of course, fashion—so that everybody could see inside—not only to dream of being part of that world but to also find ways to make that dream a reality."
The theme of flight visited us throughout the evening from the moment the sunset on Miami to the drone-choreographed light display that animated a paper plane darting into the beyond before the phrase "Virgil was here" was spelled out. Abloh reawakened the child from within like the instinct for flying in childhood.
Virgil was a designer, artist, architect, parent, DJ, and so much more. But in Miami Break, you really got the feeling his musical background and influences with references to rave culture and the late 1980s, where the electronic sub-genres pioneered on the Black and LGBTQ+ scenes of cities like Chicago and Detroit cross-pollinated with British nightlife informed by the dance parties of Ibiza.
Rave codes were in abundance from overdyed hand crochet, tie-dye, sunglasses, tracksuits, a collaboration with JIM JOE on several suits,  to 90s rave flyers woven into transparent monogrammed nylon jackets, patchworked in cotton shirts, and printed on leather patchworked into jacket and shorts featuring the Metalheadz logo. Length is present in a variety of silhouettes, from skirts and kilts to jump-shirts and dresses. Obscuring codes of gender, culture and subculture, they enhance and empower the silhouette. 3D was explored with Chelsea boots in leather feature neon contrast-soles with hollow 3D-printed monogram-flowered heels and Crocodile 3D bags are airbrushed in the likeness of soundwaves.
A permanent part of the Louis Vuitton Men's Collections established under Abloh and we hope to see as part of his lasting legacy at the house are the upcycled looks that adhere to his 'Upcycling Ideology' that are created through four approaches:
Pieces upcycled by recycling material from overstock.
Pieces upcycled from recycled ideas.
Pieces upcycled through reiteration from previous storylines.
Pieces using sustainable raw materials (bio-based, recycled or certified).
VIRGIL WAS HERE
In loving memory of Virgil Abloh, Louis Vuitton Spring-Summer 2022 Collection in Miami on November 30th, per his wishes.