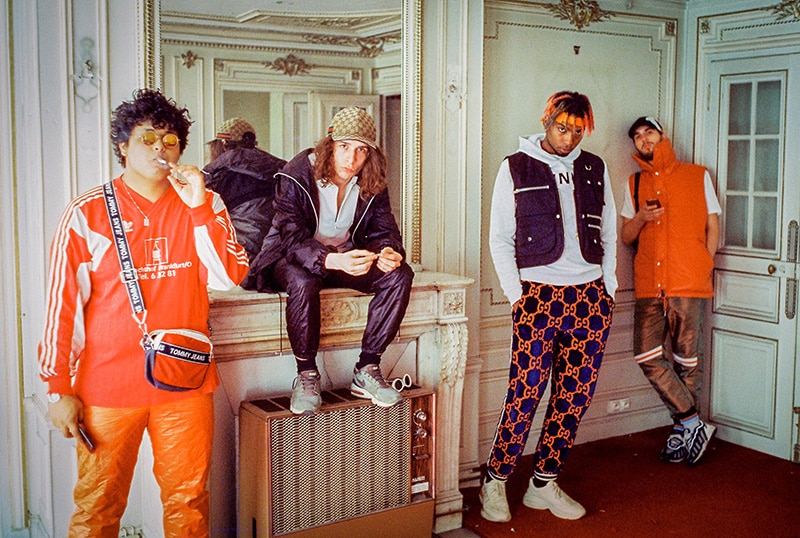 Hailing from the Paris suburbs made up of Ars'n and Youv Dee coming from the 95, while Swan comes from the 91 and Assy from the 78, The Ordre du Périph (AKA: Périph Gang, ODP) has had a strong underground following since forming in 2016 after meeting up at open mics. This spring they saw a major break when they won the Bourges Printemps 2018 Award known in the industry for scouting French talent, previous winners include Christine & The Queens.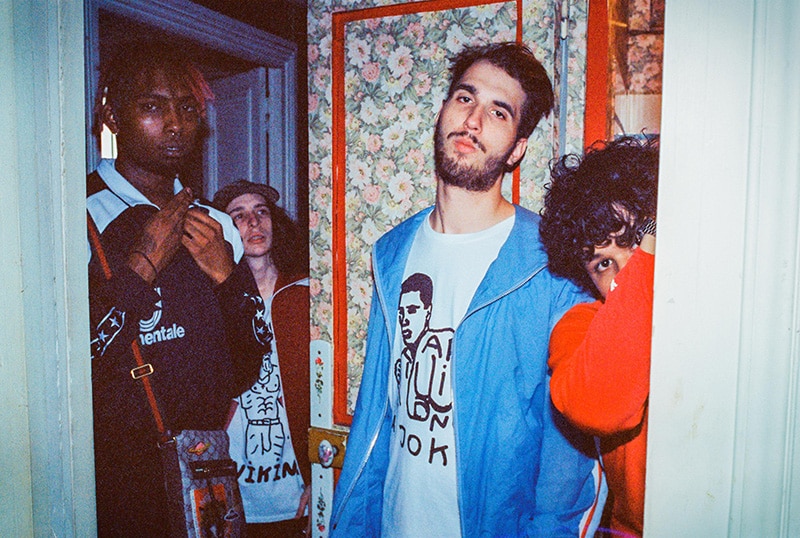 ODP takes influence from geek culture that they fully consume: mangas, Star Wars, or the Lord of the Rings. The band's name is itself inspired by a secret organization well known to Harry Potter fans. A sort of remix that specifies their suburban origin. Check out their latest clip "Carré" boosting nervous energy and stay tuned for more!
Photos: L'Ordre du Périph shot on 35mm by Jordan Blady and styled by Tine Kozjak in Gucci, Avnier, Egyboy, Ellen Pedersen, Tommy Jeans and Prle.