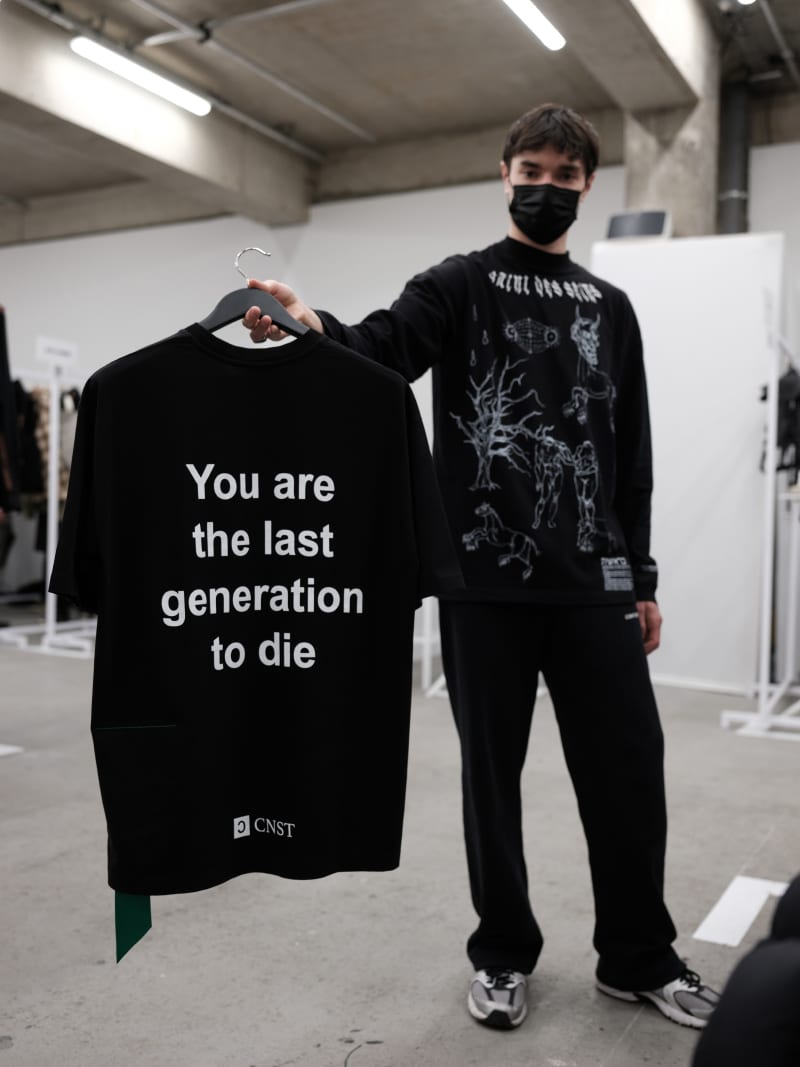 Conforme
Another exciting season at TRANOÏ just wrapped up during Paris Men's Fashion Week. While we were able to catch presentations of Davi Paris, Gunther, Ouest World, and Steven Passaro, we got a chance to have a closer look at the collections at TRANOÏ along with international emerging talents as far as The Stolen Garment hailing from South Korea to Isnurh from Denmark, in addition to established designers such as Jack Gomme Paris and Marc Point. Along with editors, and stylists, many of our favorite shops visited including La Samaritaine, Les Galeries Lafayette, Neiman Marcus, Bergdorf Goodman, Le Bon Marché, L'Exception, Farfetch, Selfridges, Printemps, and Takashimaya among others.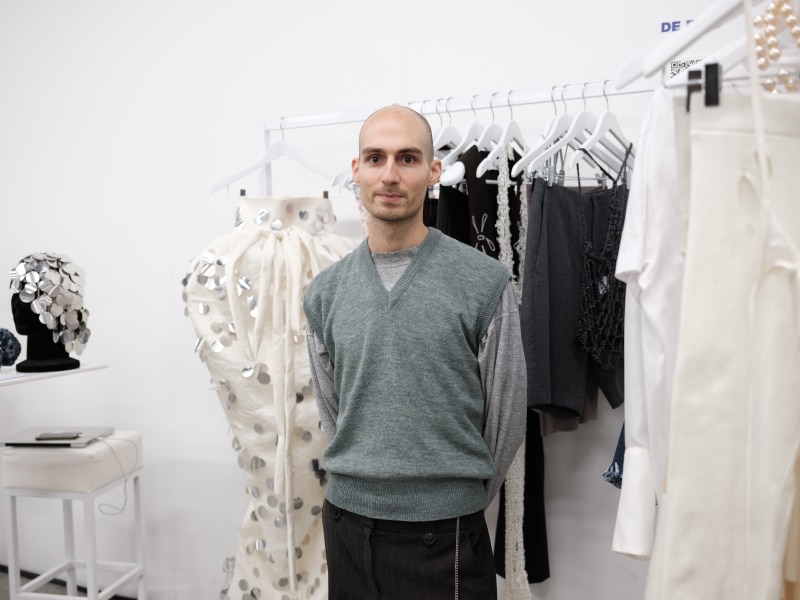 De Pino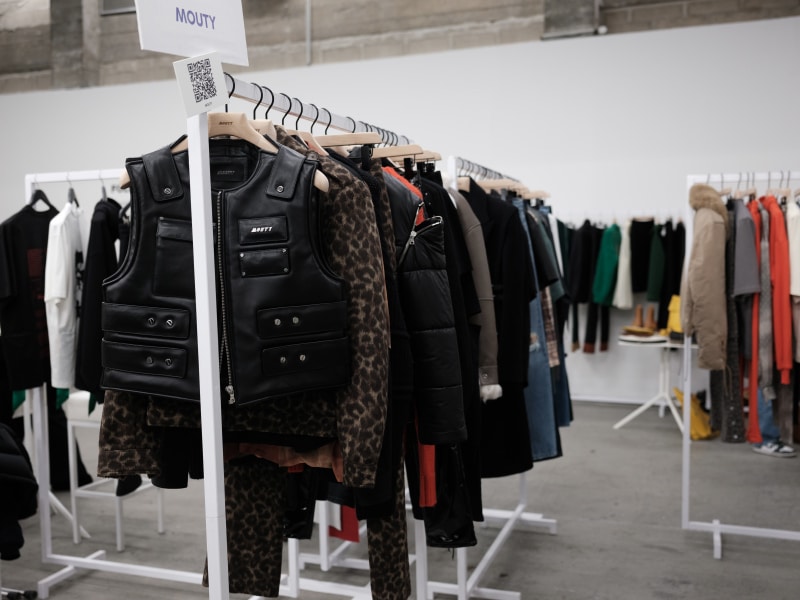 Mouty
This season stood out not only with a multifaceted selection of the most exciting up-and-coming, but it felt like the signs of the fashion reset coming to fruition beyond the handy QR codes. This was our first time to speak with many of the designers in person, some for the first time. Two common threads that emerged was that during the pandemic, which caused a worldwide disruption, this time gave them a chance to focus on their vision whether it was craftsmanship or building their aesthetic. The second trend was a focus on sustainability with a strong commitment to better sourcing.
Ver esta publicación en Instagram
For several of the promising designers, gender inclusion and intersectionality in the sustainable practices were a meeting point as seen at Patchouli, De Pino, and Iago Otero all three also explored different surprising knitwear. While Haikure, denzilpatrick, ISNURH, and MWORKS took a more street design direction with sustainability.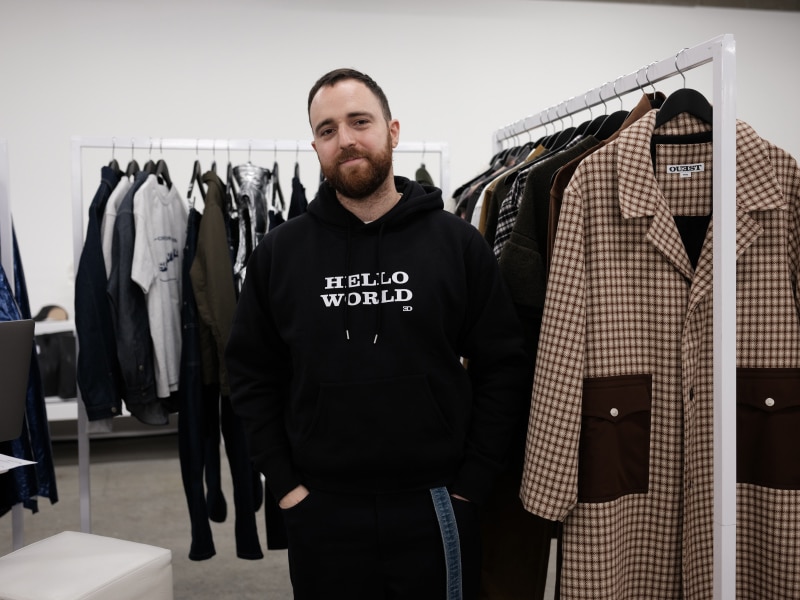 Ouest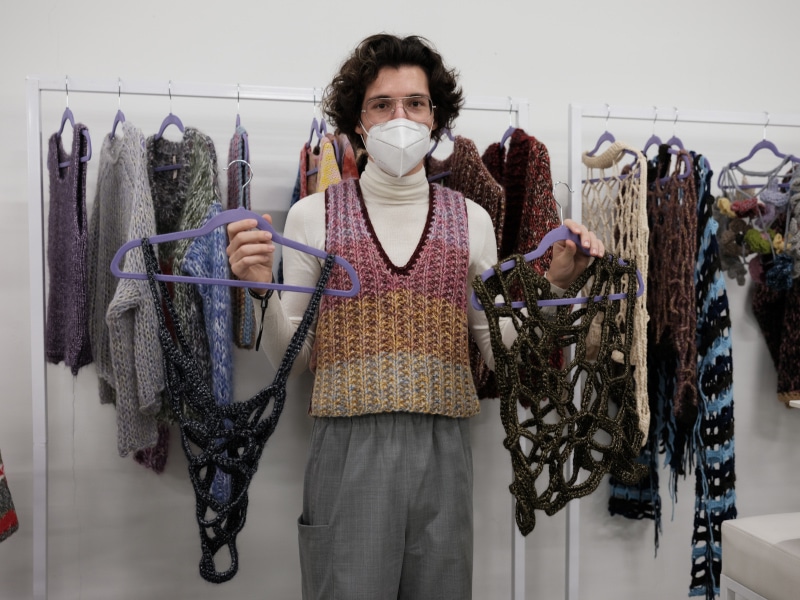 Patchouli
One of the questions that everyone has been asking themselves is whether the suit is over after we have all adapted to the new work hybrid. What we have seen is new tailoring, that merges tradition, quality, creativity, and craftsmanship where fit and comfort are not only found in the cut but in the fabrics too. Kyle Ho, Duarte, and The Stolen Garment are just some of the designers introducing new tailoring to a new generation. Speaking with several of the designers, there is a feeling with so many people today to dress up for the little things in life, even if it just to take a walk, to rethink sustainability and making sure that is it available to everyone, and have some fun with our wardrobes again.
The next edition will take place at the Palais de Tokyo from 24 to 26 June 2022!
Photos by @marcmedina