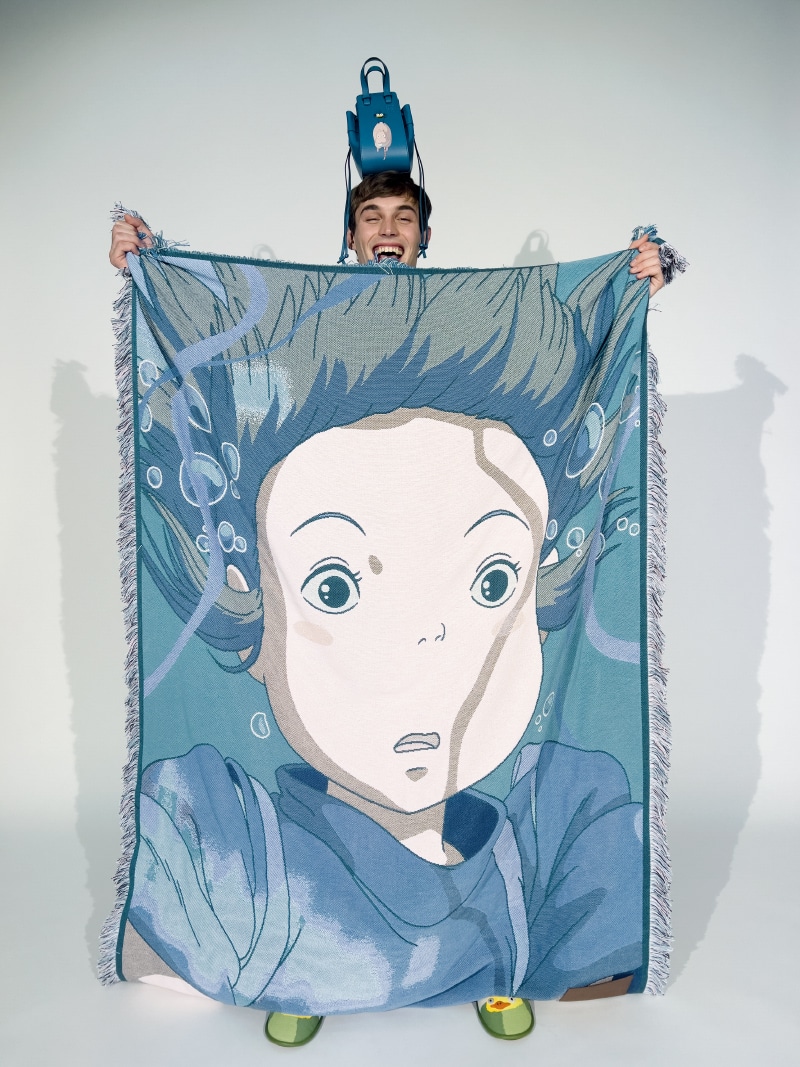 The world of fantasy is a magnificent escape route. It is a parallel reality in which we can all learn something in the most sincere and satisfying way, and at the Japanese animation house Studio Ghibli they are true masters of the fantastic. For its second collaboration, Loewe created a capsule collection that pays tribute to one of the studio's most acclaimed films, Spirited Away, the 2001 animated epic that brought its director Hayao Miyazaki and Studio Ghibli a flurry of awards, including the Oscar for best-animated film at the 75th Academy Awards. The film is an ode to loyalty, friendship and perseverance in the face of adversity. It's magic.
The LOEWE x Spirited Away collection features all of the iconic characters from the film. From the young protagonist Chihiro, the mysterious Haku and the sorceress Yubaba, to Kaonashi, the faceless spirit, Fly-Bird and the sooty spirits Susuwatari.
The campaign images, created by Juergen Teller, feature a unique cast: singer/performer Dua Saleh and models Kit Butler, Hyunji Shin, and Mica Arganaraz. Playful shadows take center stage, creating a dynamic intersection of worlds reminiscent of the film's continuous transitions from real to fantastic.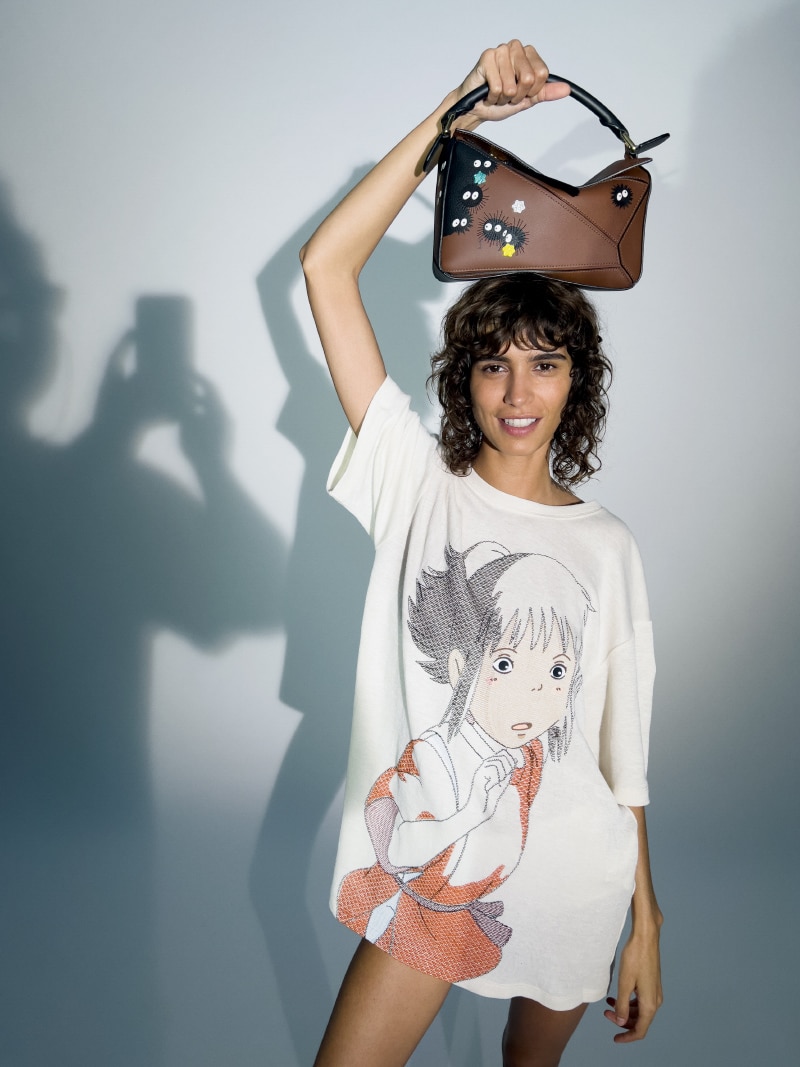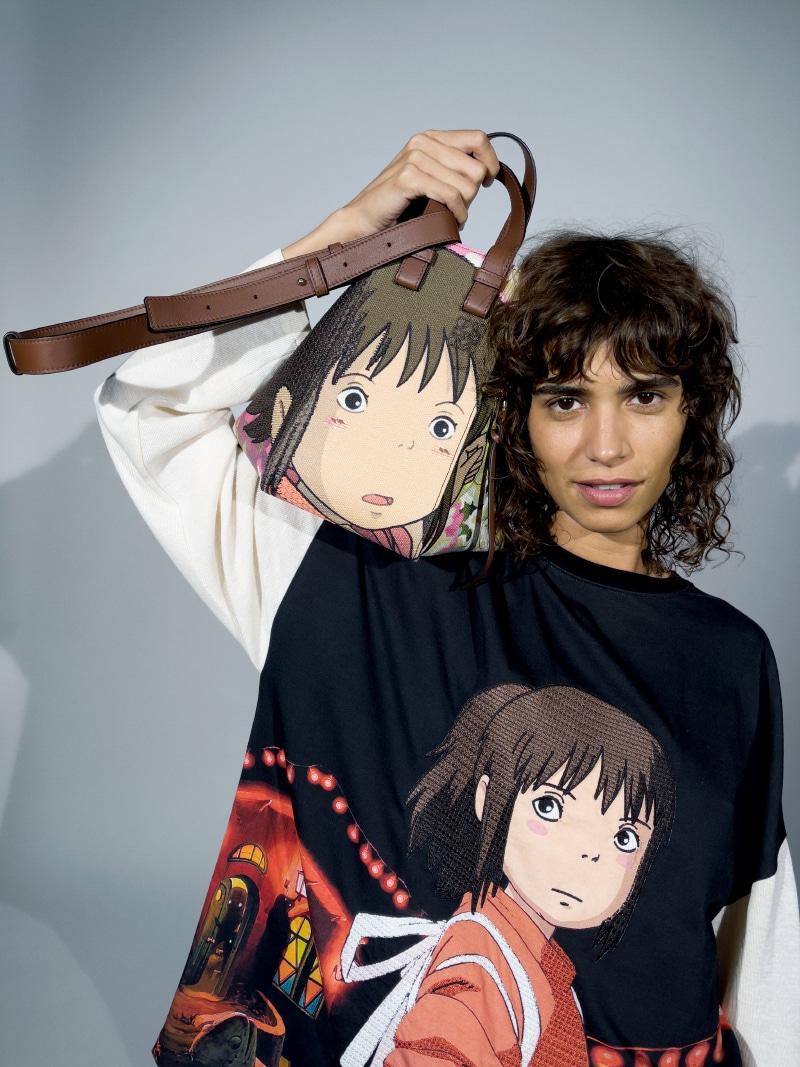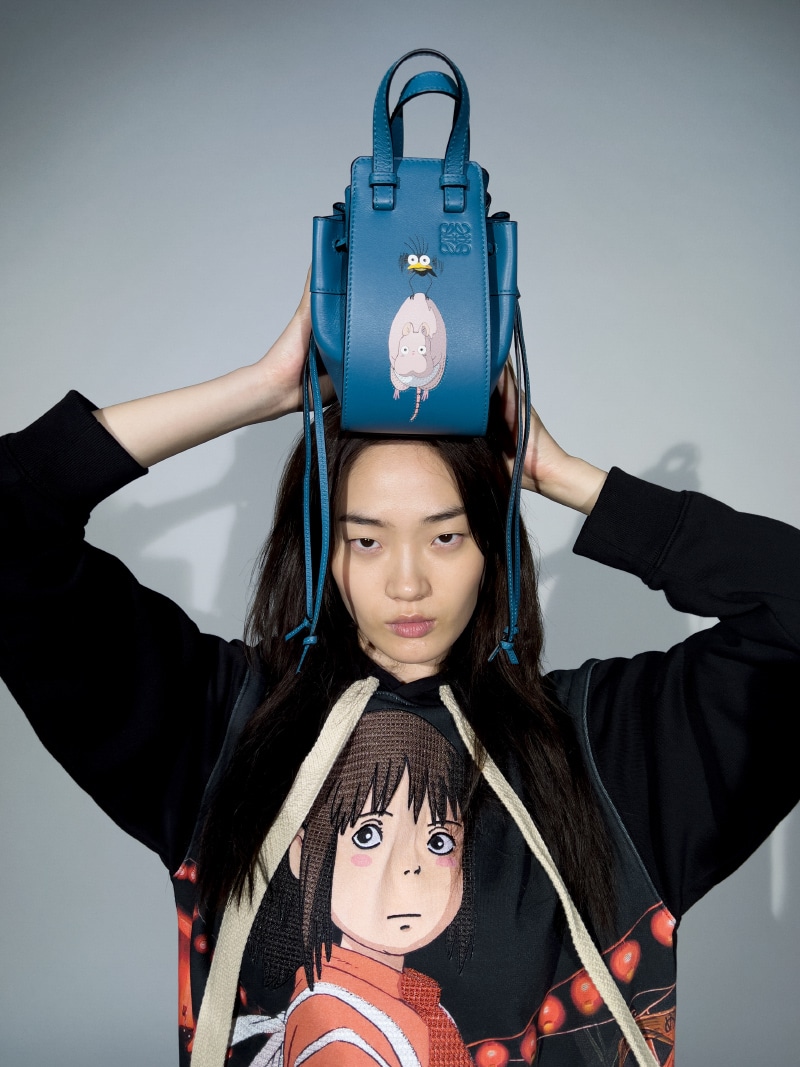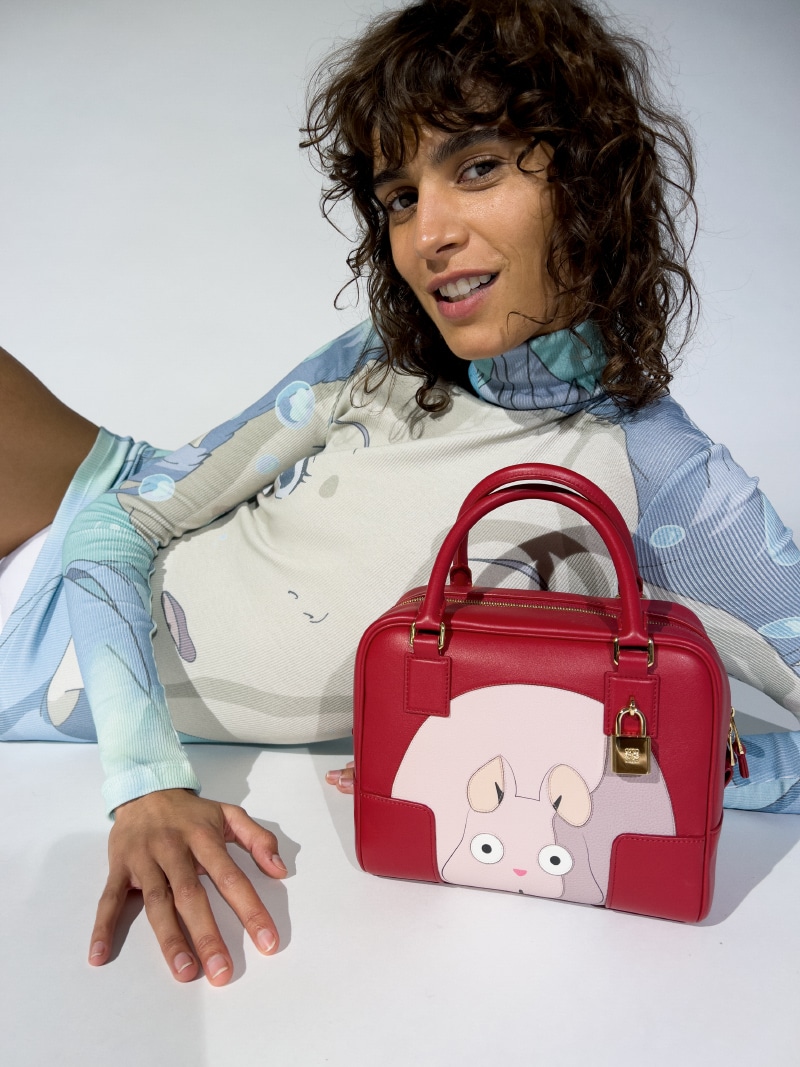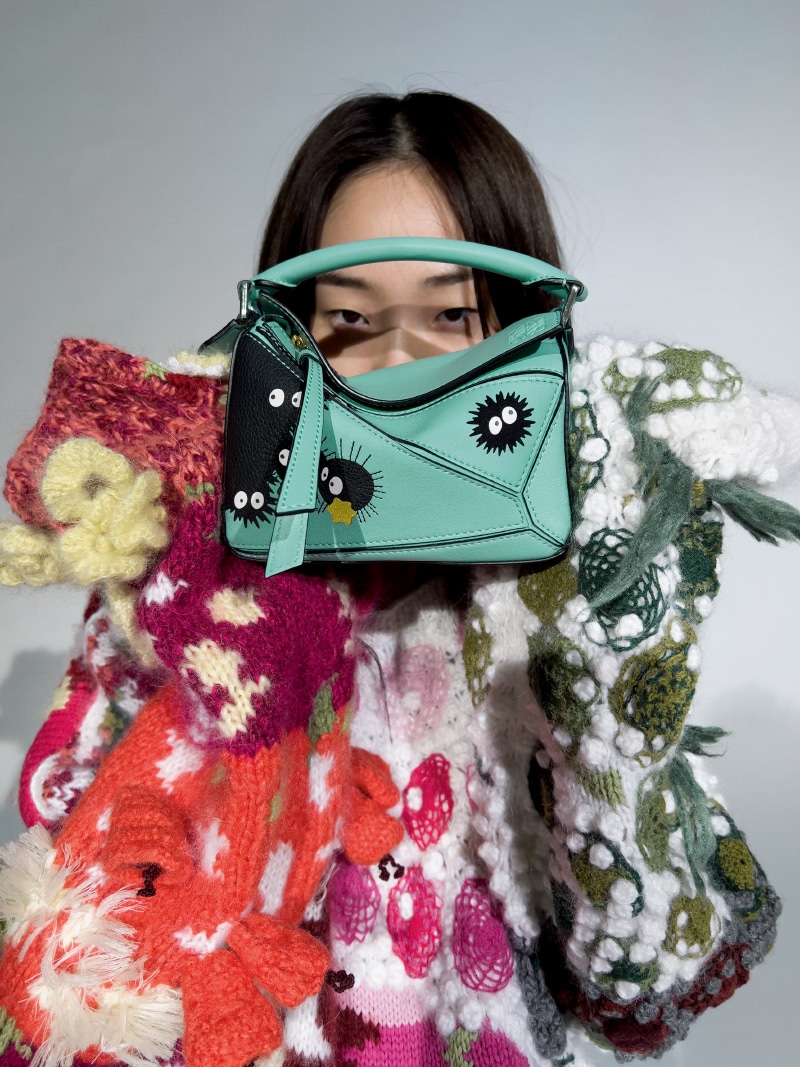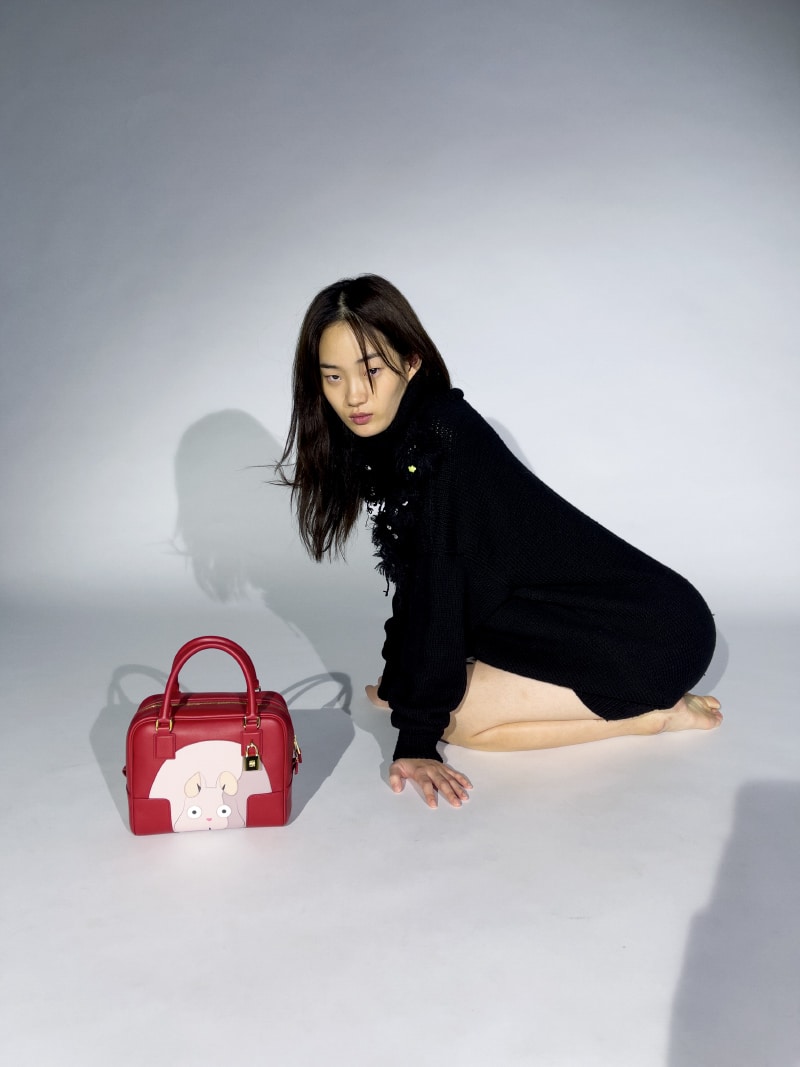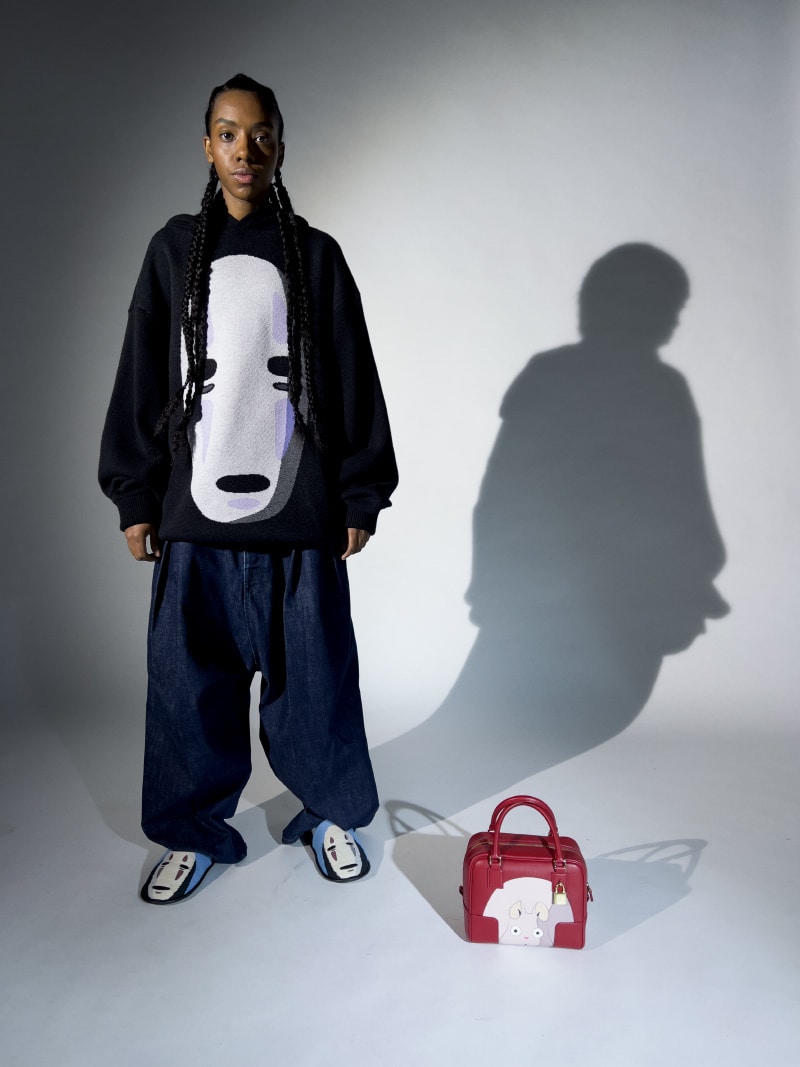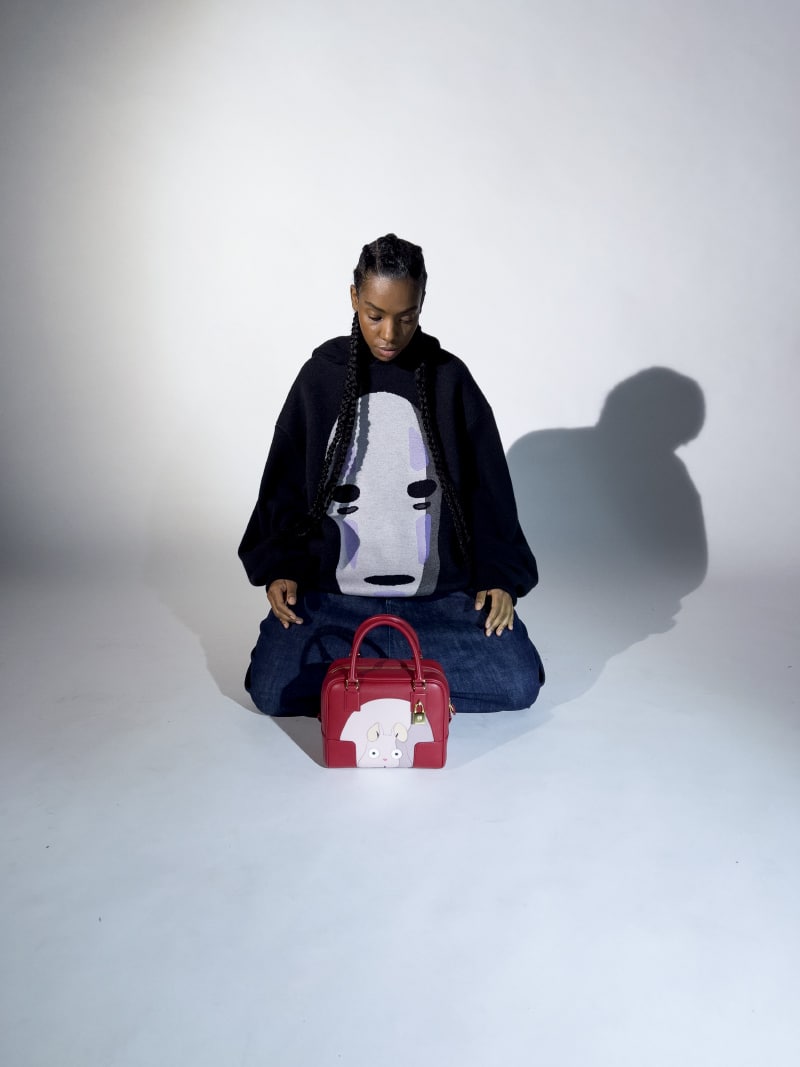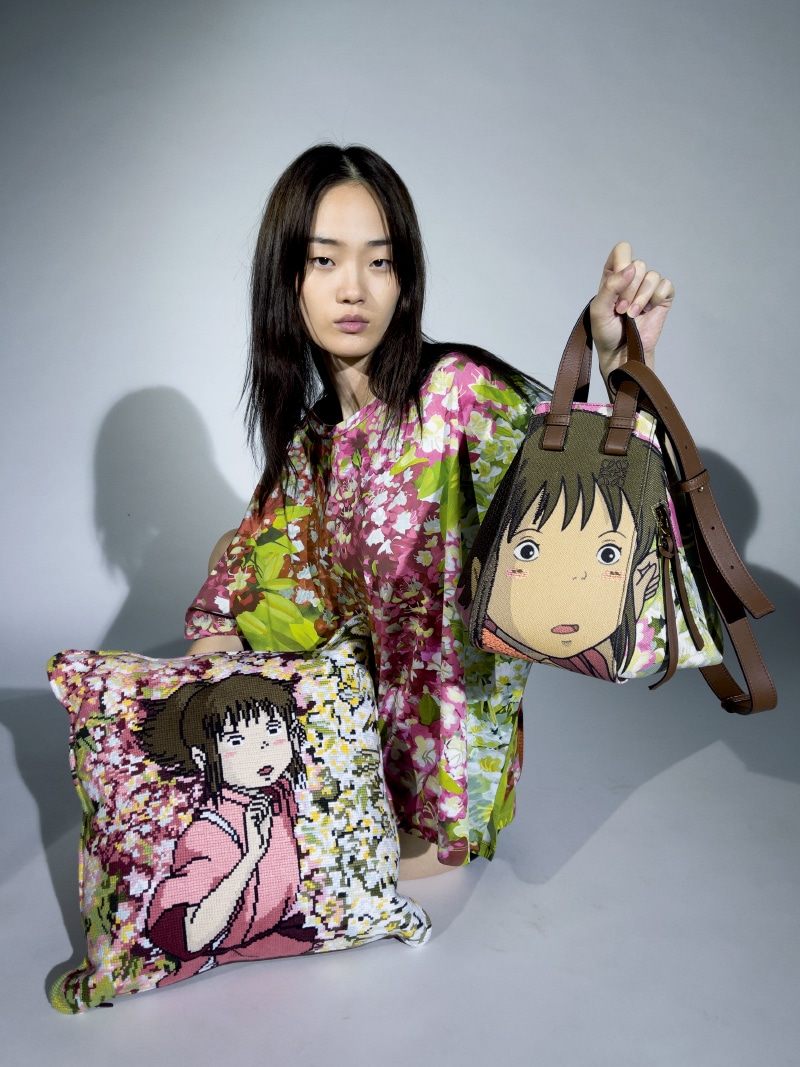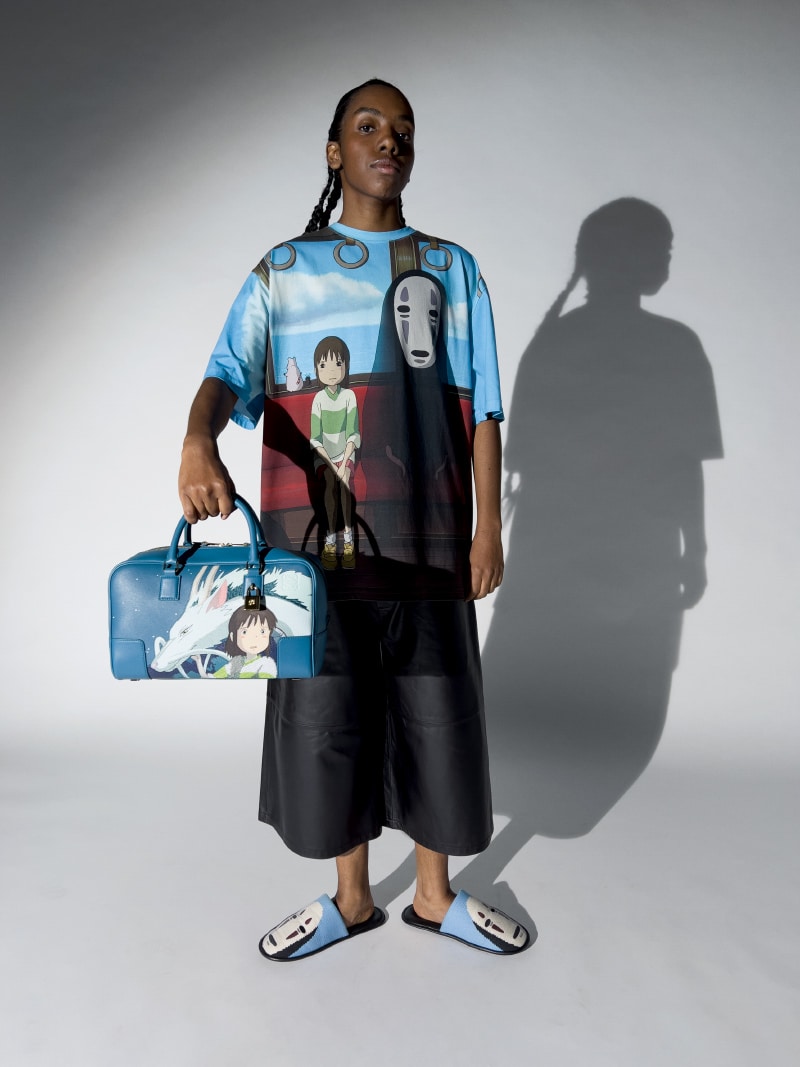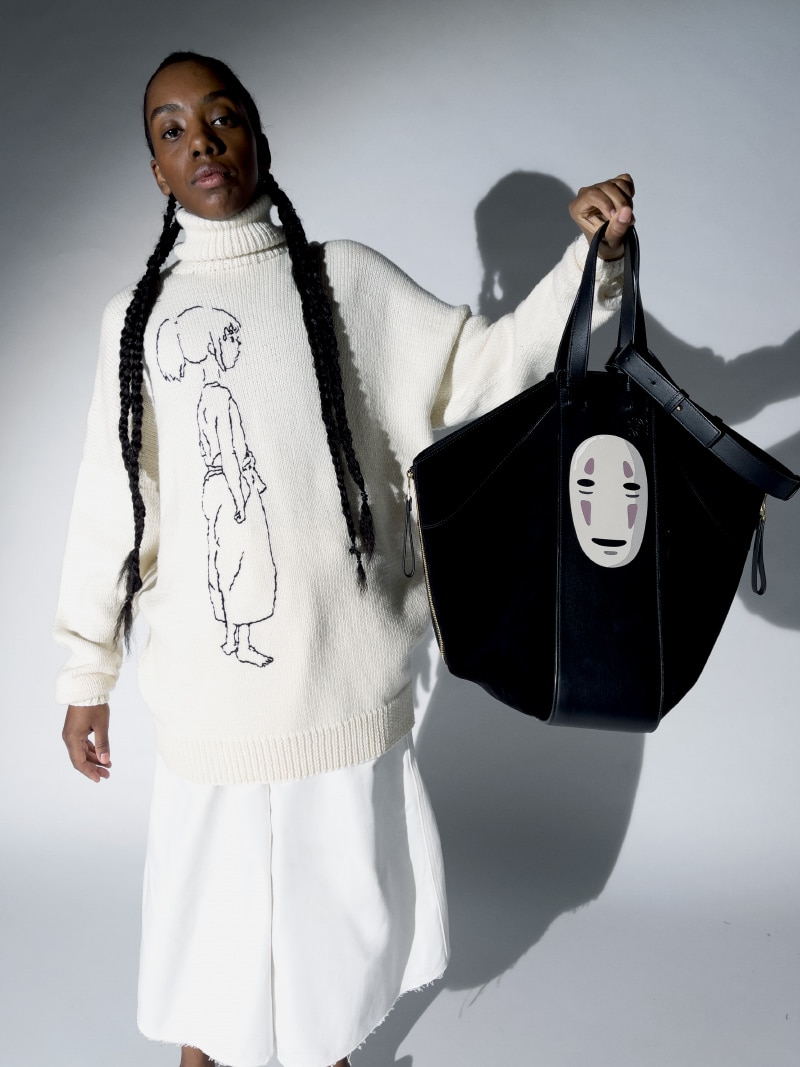 Available in stores and online at Loewe.com this Friday, January 7.