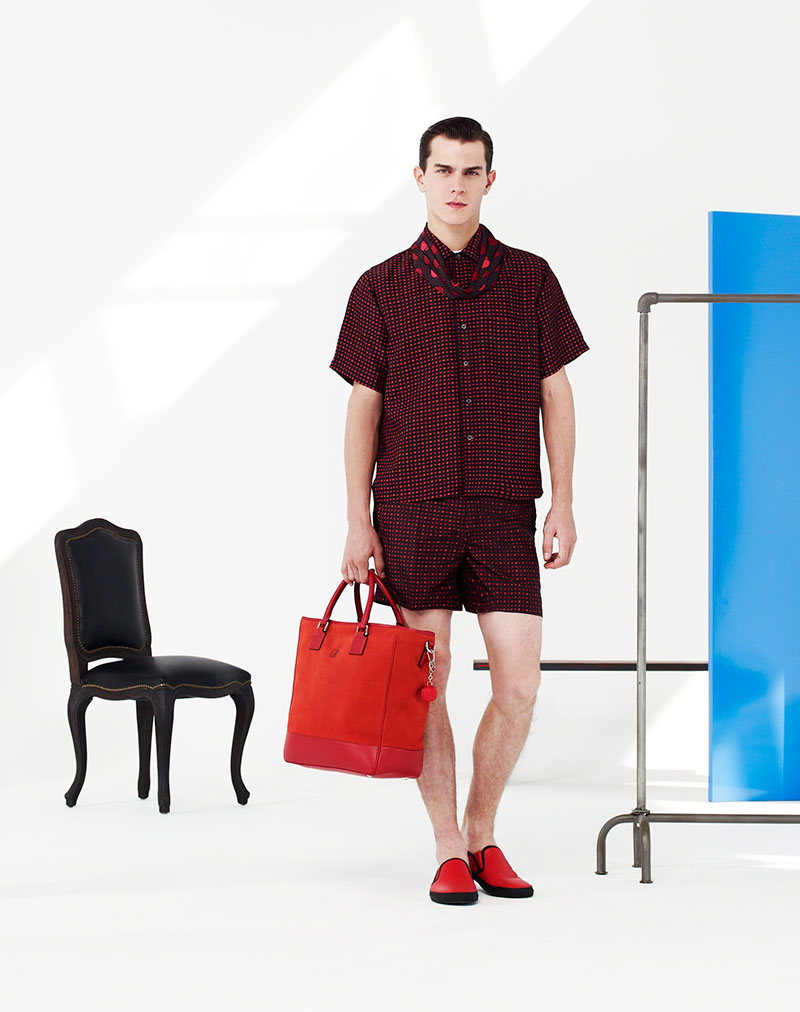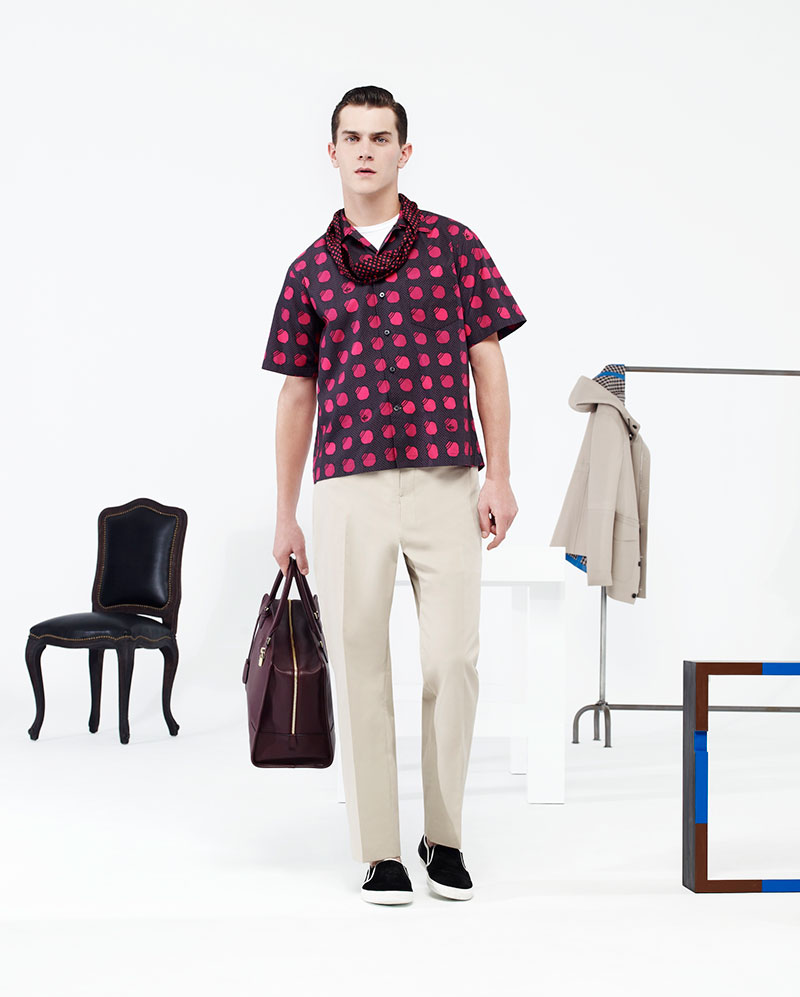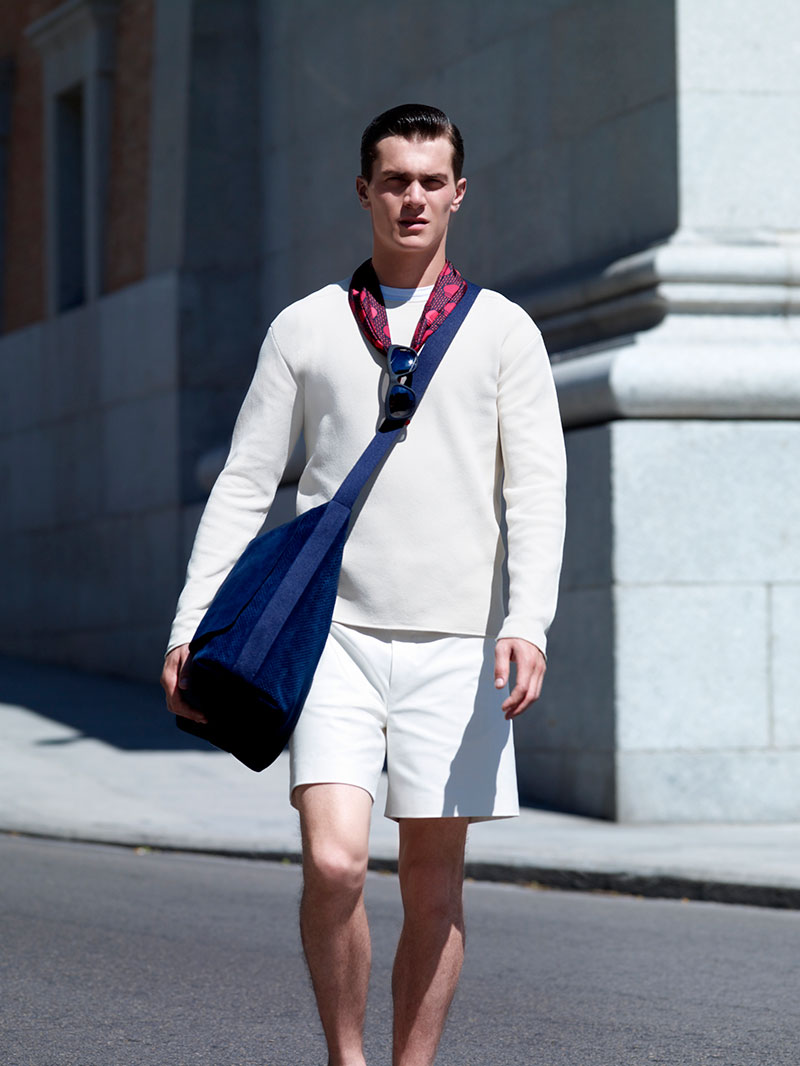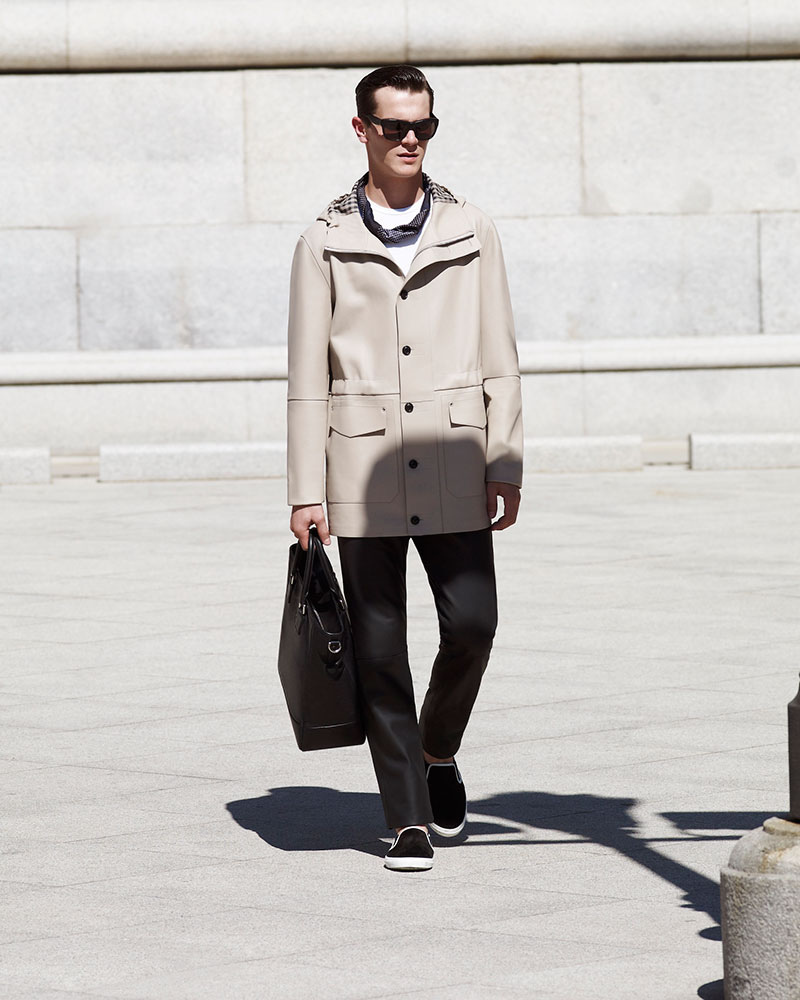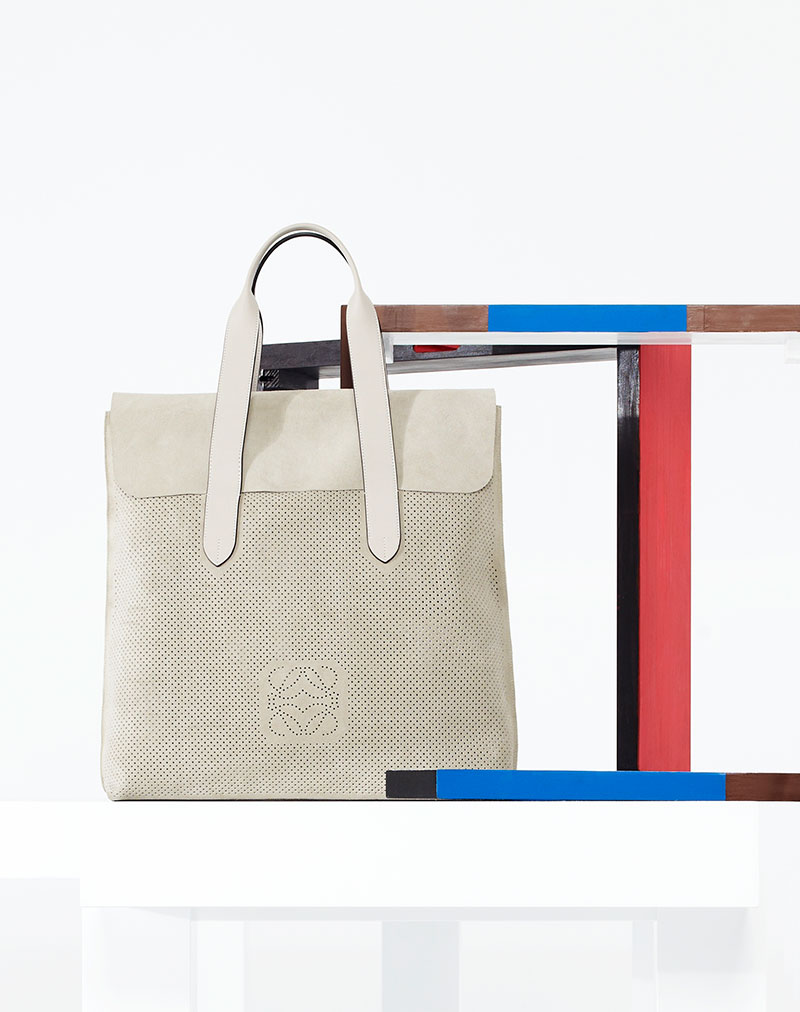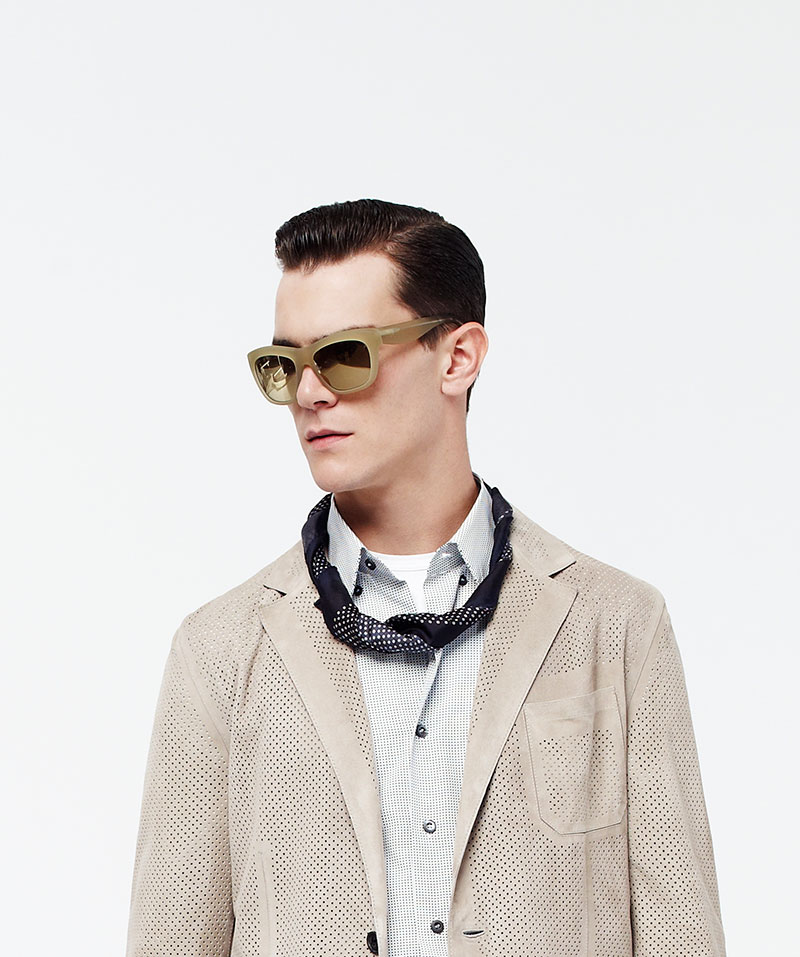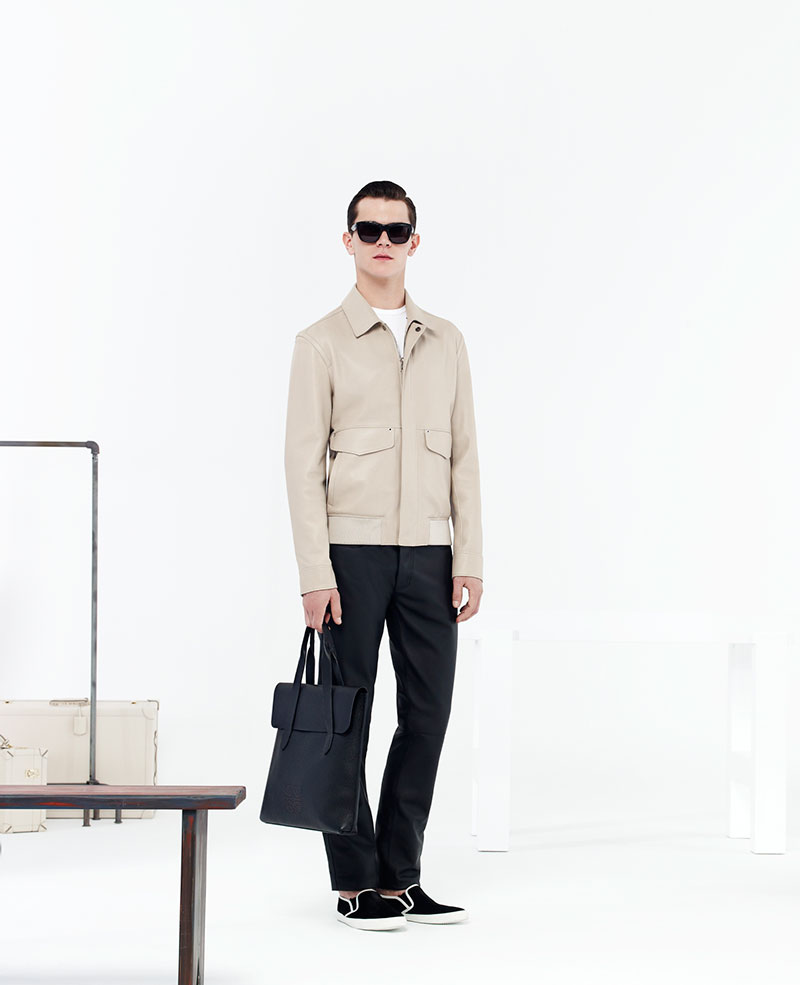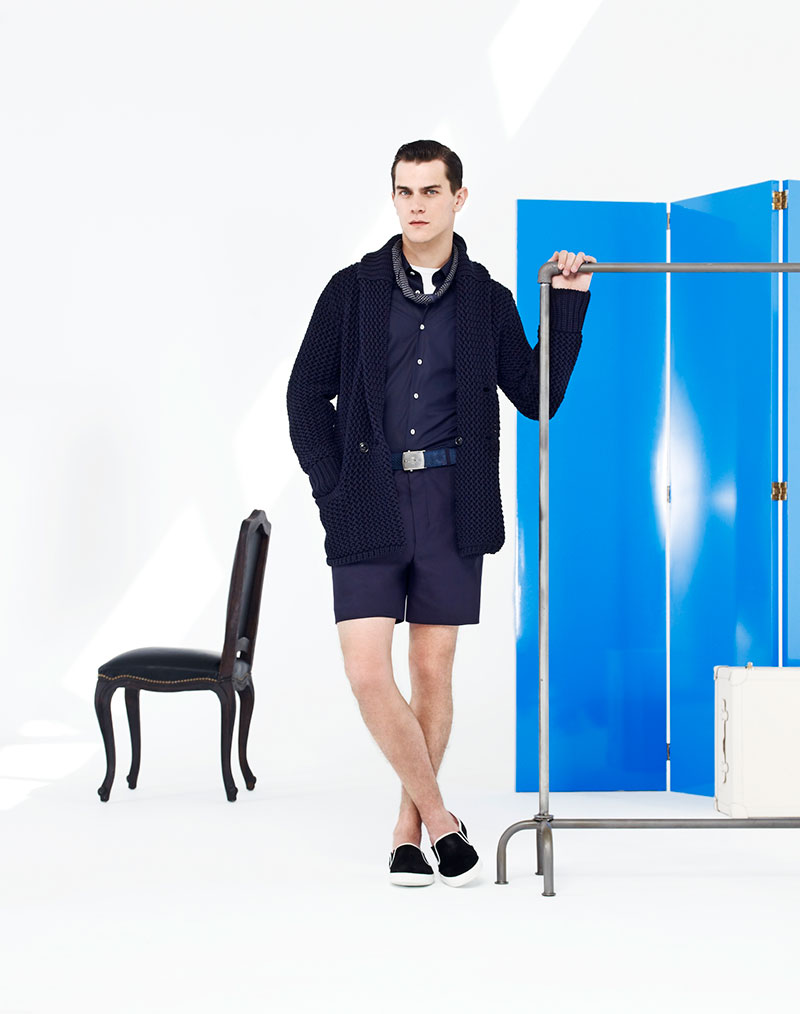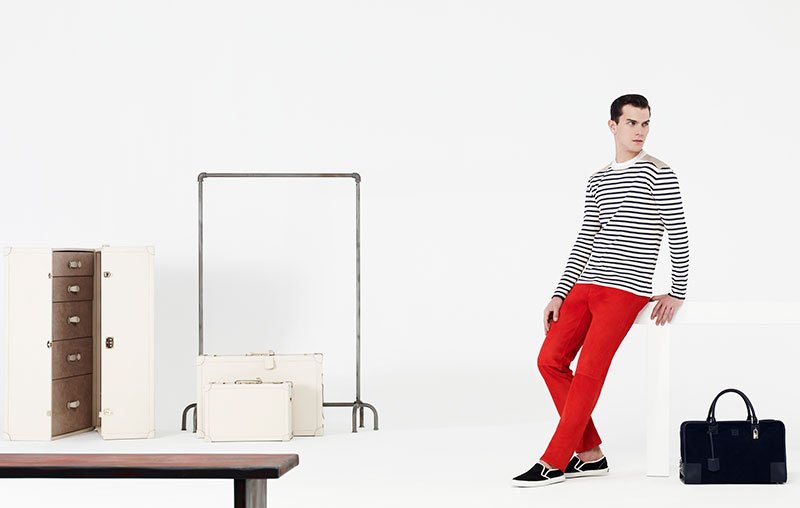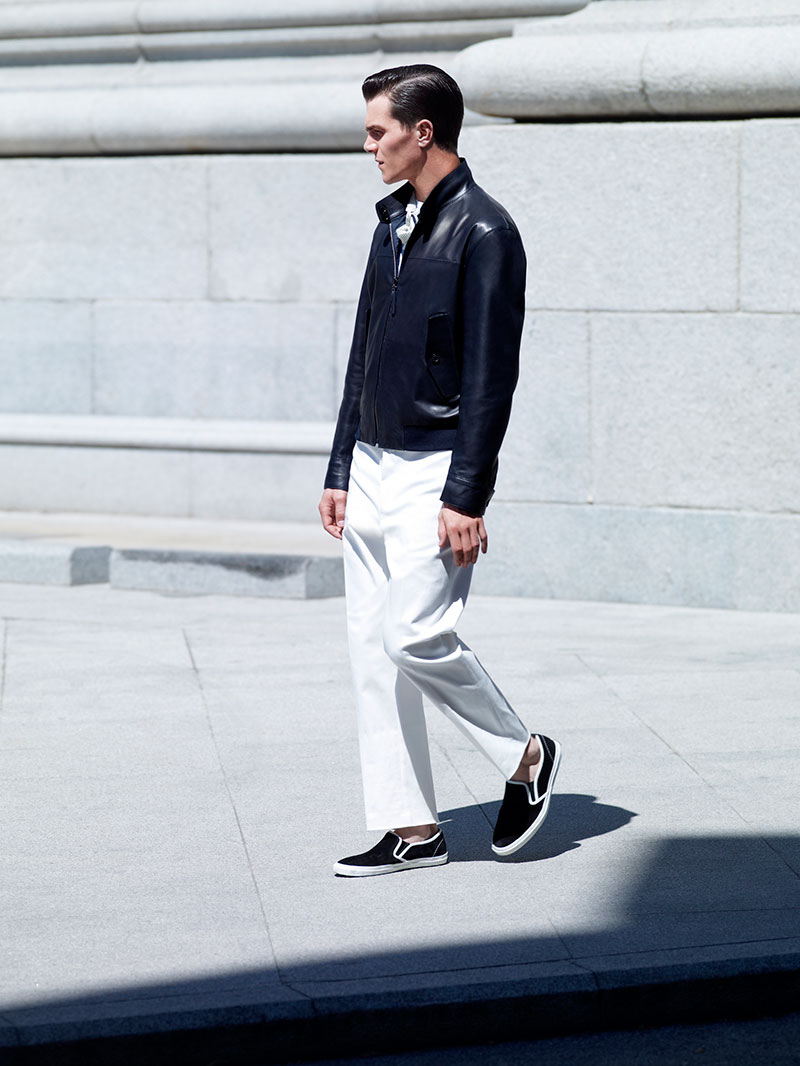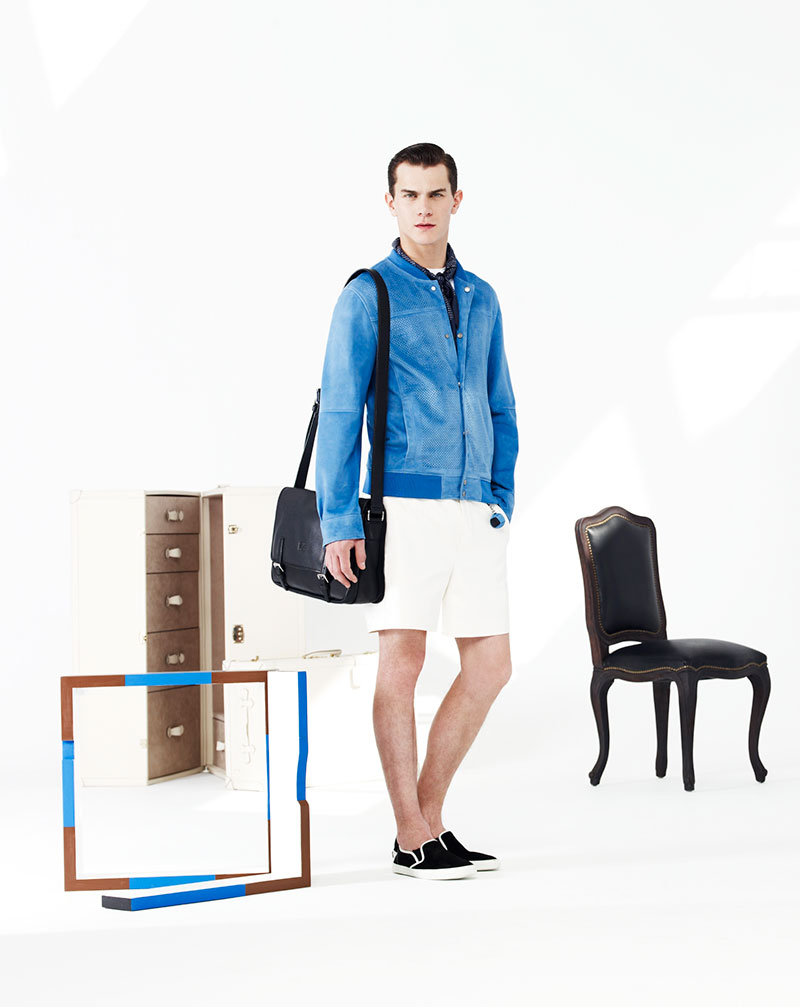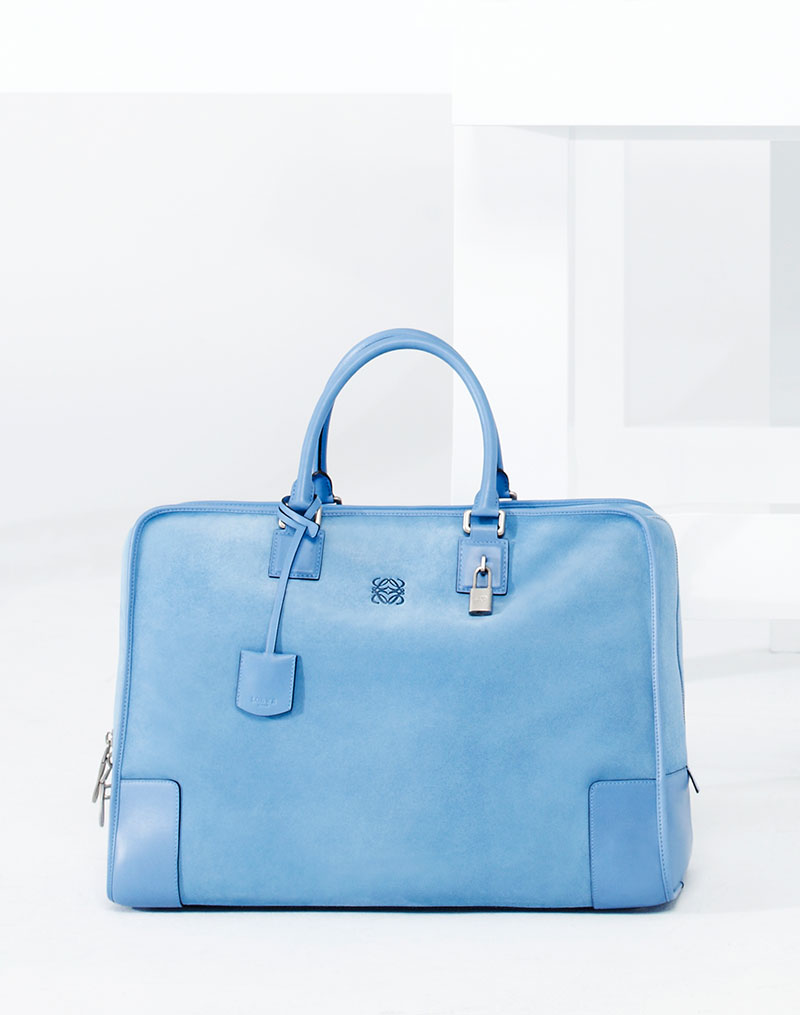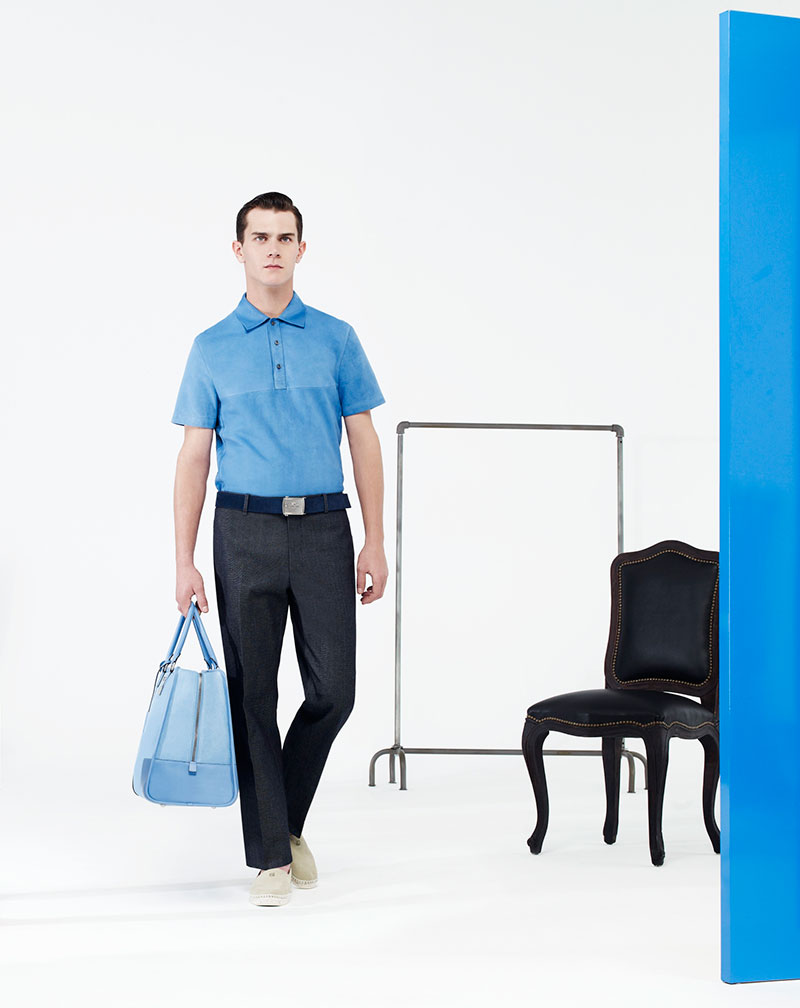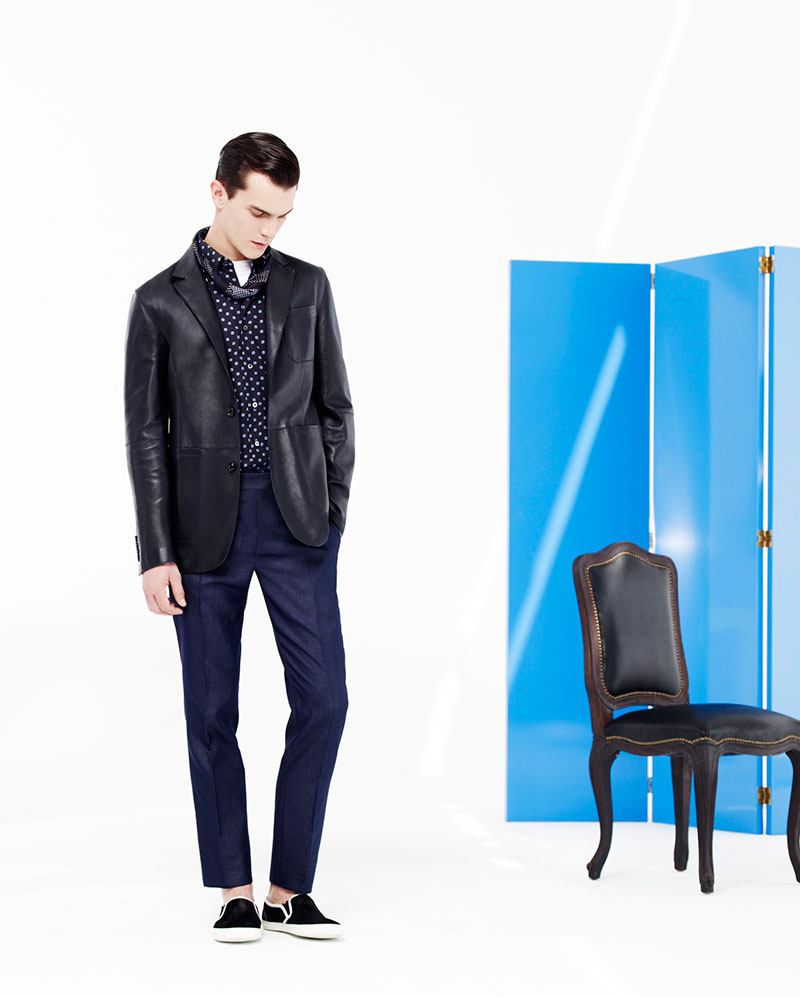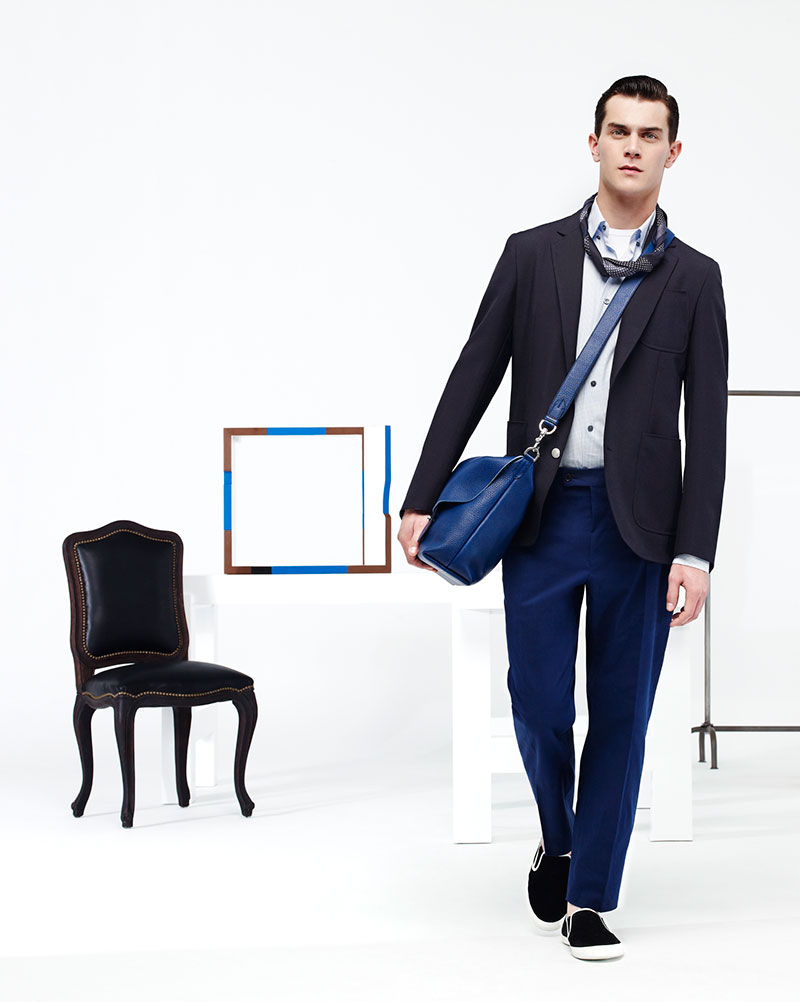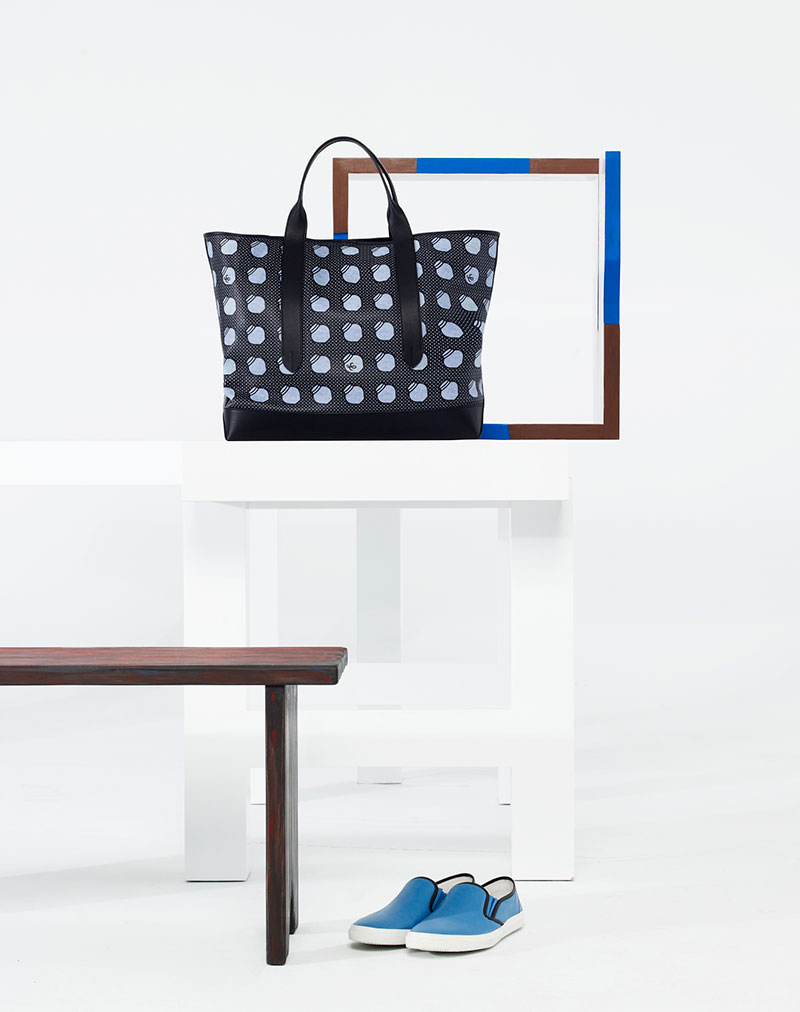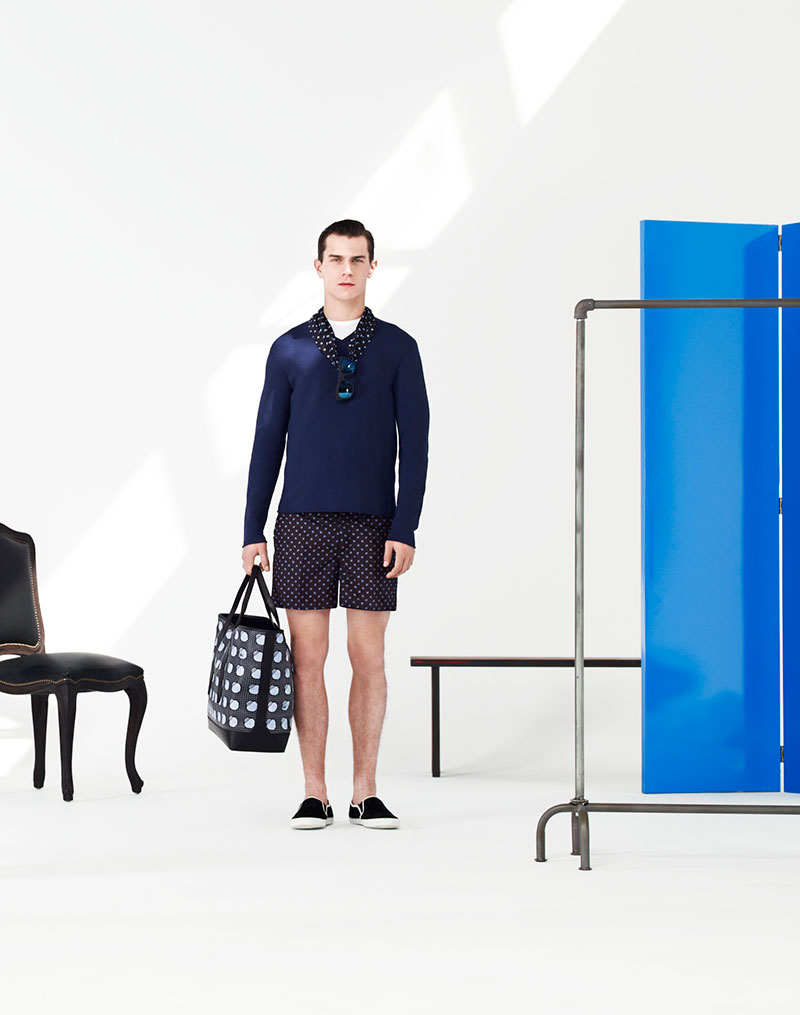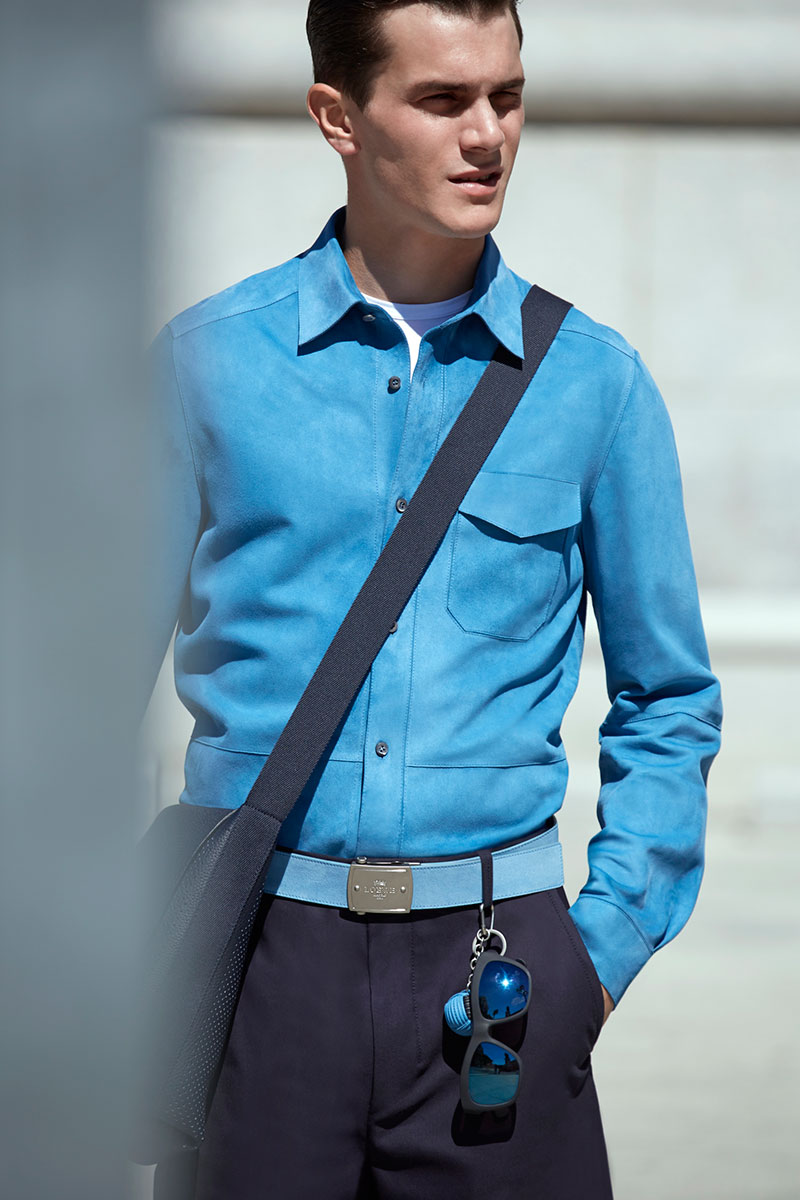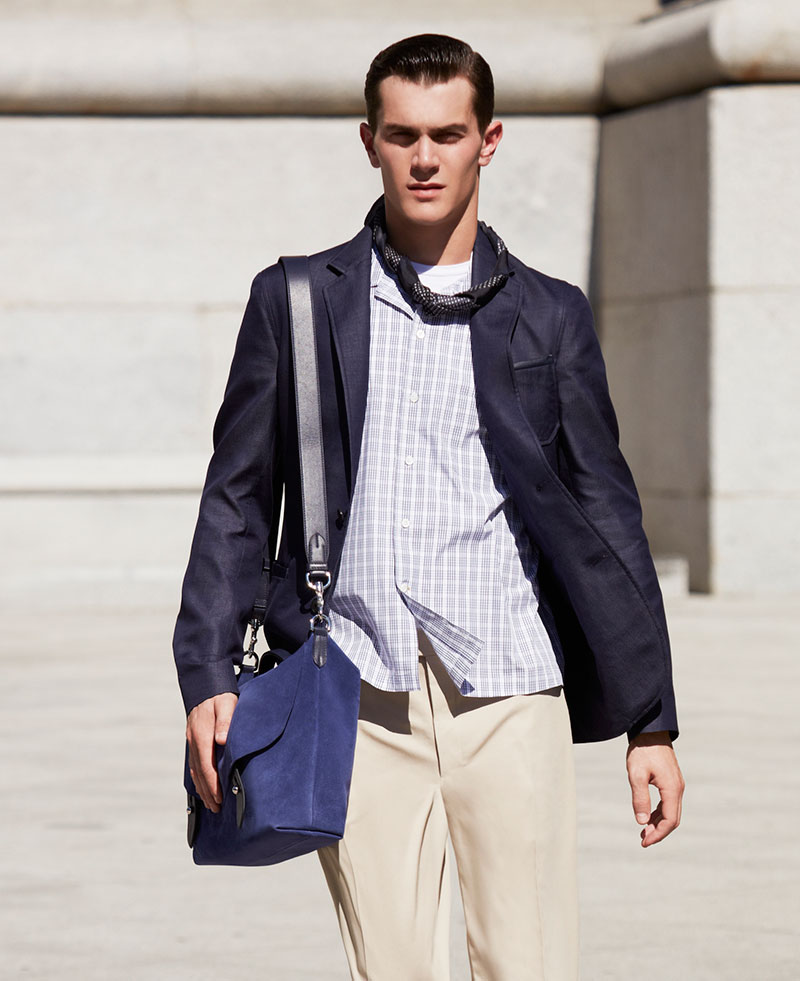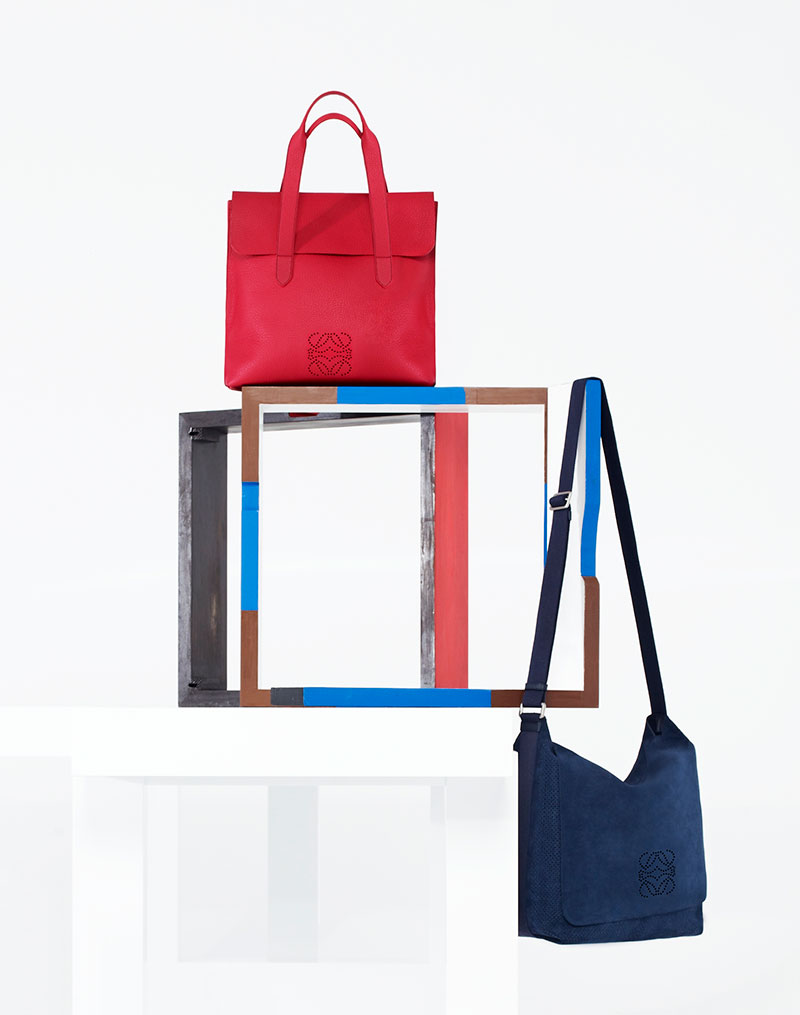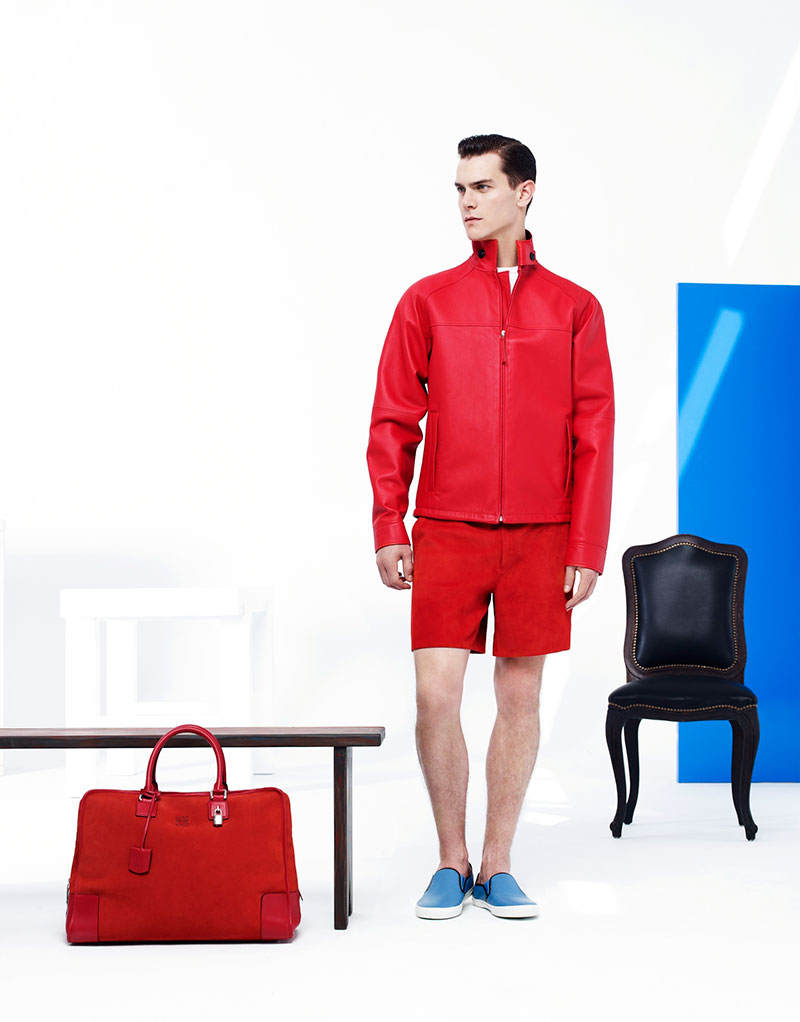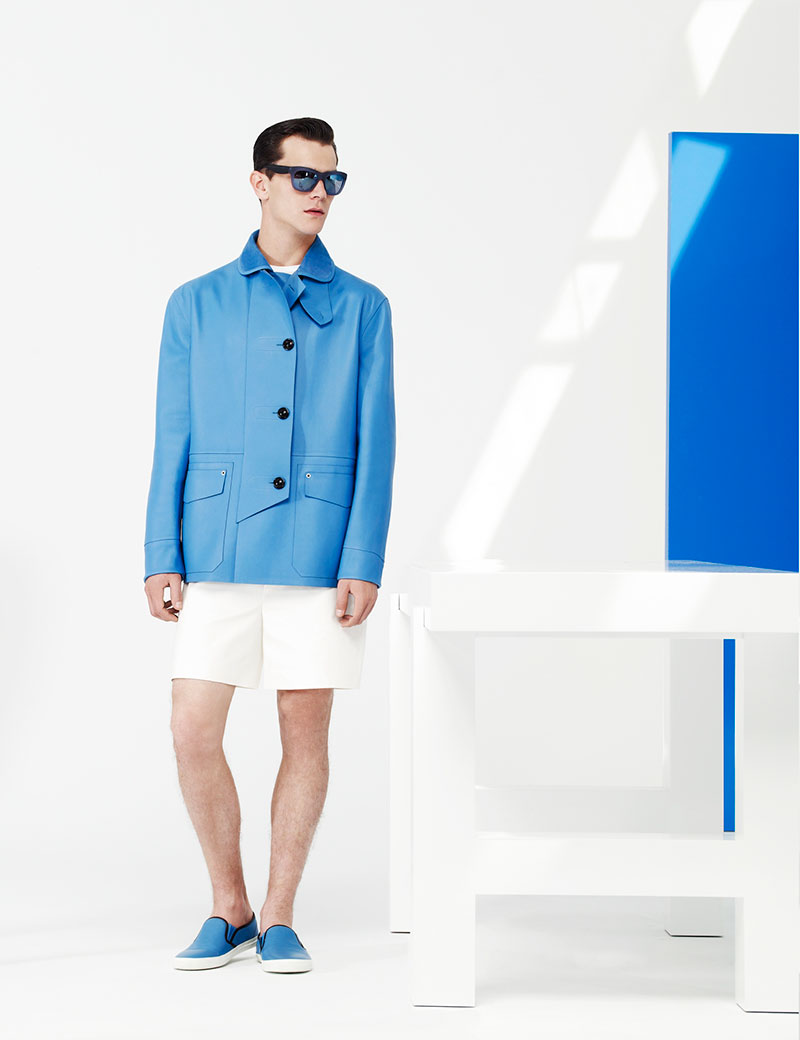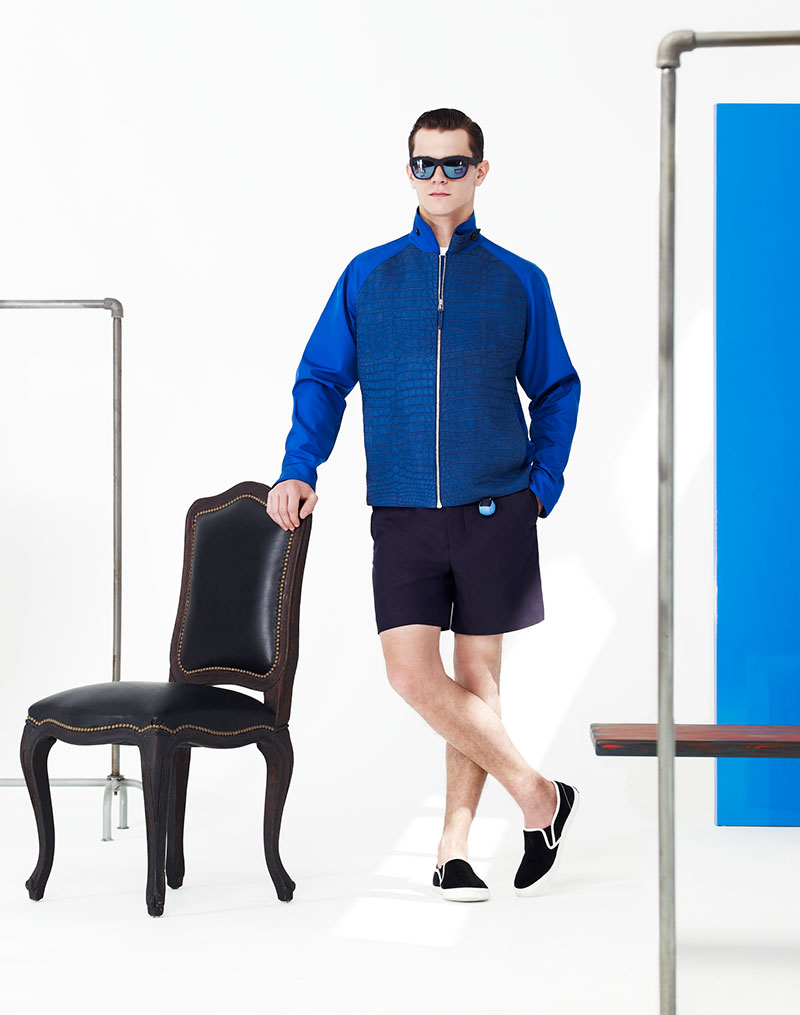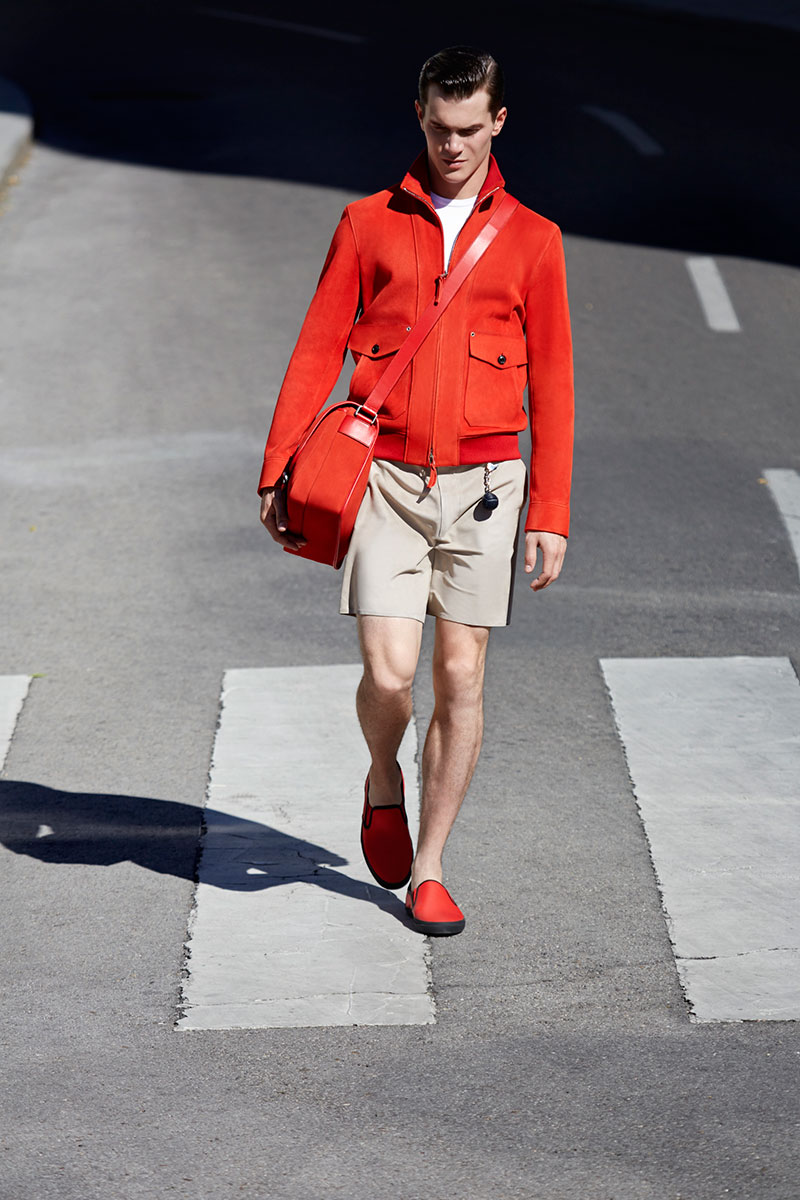 Sotogrande in Andalucia, on the Spanish Riviera looking out over the Alboran Sea, is the inspiration for Loewe's Spring/Summer 2014 collection. Sotogrande has long been a destination for Spanish nobility, who come to indulge in the outdoor pursuits of yachting and polo. This collection was inspired by the robust yet relaxed sporting lifestyle for which Sotogrande is renowned: physical, fun-loving and luxurious.
As ever, the collection has been designed with the self-confidence, self-possession and sensual masculinity of the modern Loewe man in mind. In addition to leather, fundamental to every Loewe collection, are fresh seasonal knits and bold contemporary reworked prints.
The pop red, warm grey and sea and navy blues that dominate the collection are taken from Sotogrande's brightly coloured marina, visible from far along the coast. The materials meanwhile – rigorous yet lightweight napas and super-soft suedes – take their cue from the technical wear required for the rigorous sporting activities that take place on horseback and in boats.
The sailor's mac, bomber jacket and yachting anorak have all been given a Loewe reworking, their seams reinforced with strips of leather, a reference to the bonded tape seams used in outdoor wear. A key coat of the collection is the waterproof yachting blouson, made from a leather treated to an innovative tanning process that ensures it is water resistant, specially finished to preserve the soft, luxurious feel for which Loewe is famous, and backed with a nonporous membrane to make doubly sure the water stays out. Practical sporty jackets in 'technical hand' napa – the highest quality leather, developed by Loewe in tandem with one of the world's most renowned tanneries – have been rendered even more lightweight thanks to precision-engineered perforations, a motif that also appears on bags, belts and small leather goods. The coats also include a double-faced parka and also a blazer in double-faced linen. Suede shirts, trousers and shorts complete the wardrobe.
Crisp cotton canvas, double-faced linen and wool poplin make up the woven textiles, while the knitwear comes in clean cashmere, technical synthetic and bold cotton yarns. The marine crewneck, pea coat and Breton stripe are all nautical traditions directly referenced in the knit styles.
Print has been widely used across the collection, across shirts, bags, belts, silk scarves and even knitwear. The outerwear pieces have gingham interiors, and bold prints from the Loewe archive have been refreshed and rescaled with new colours.
The bags extend the laid-back mood of the collection with their relaxed and slouchy shapes. A key piece is the oversized satchel, in perforated suede or Spanish grained leather. There's also an oversized printed tote, and perforated suede satchel tote hybrid, both luxuriously soft and light, with a contemporary feel.