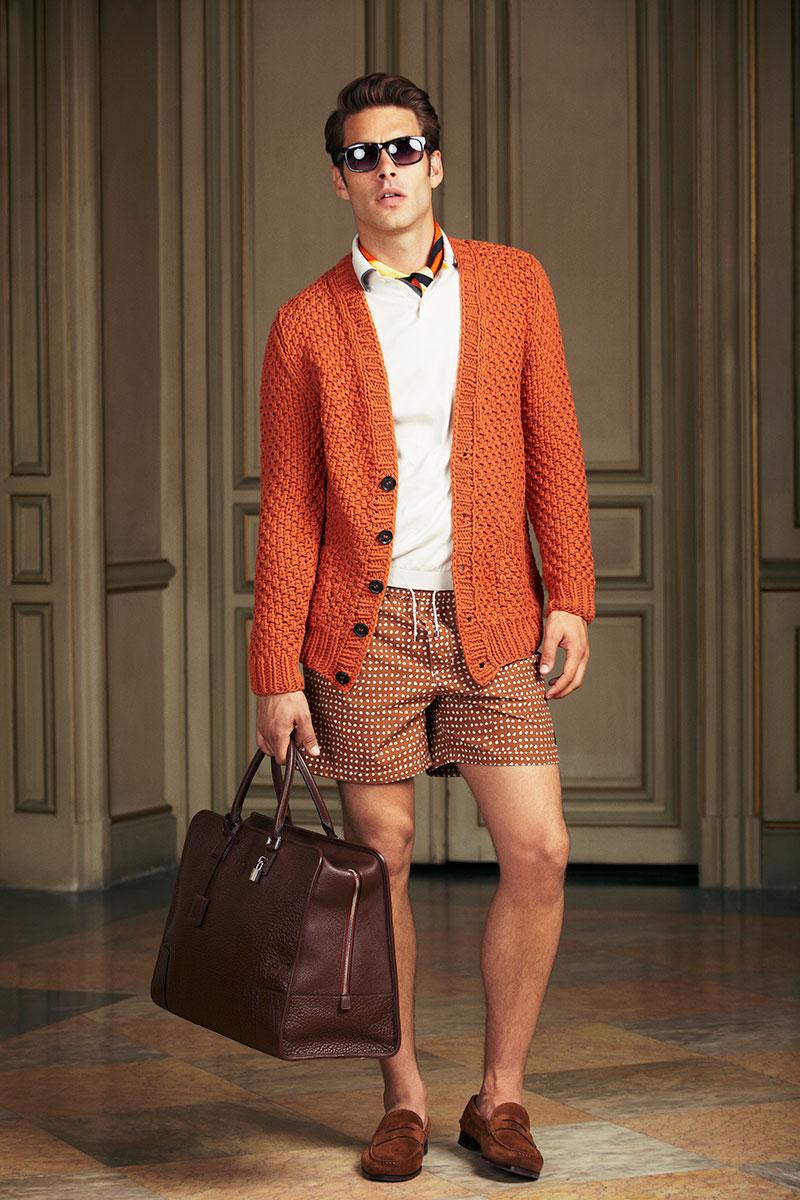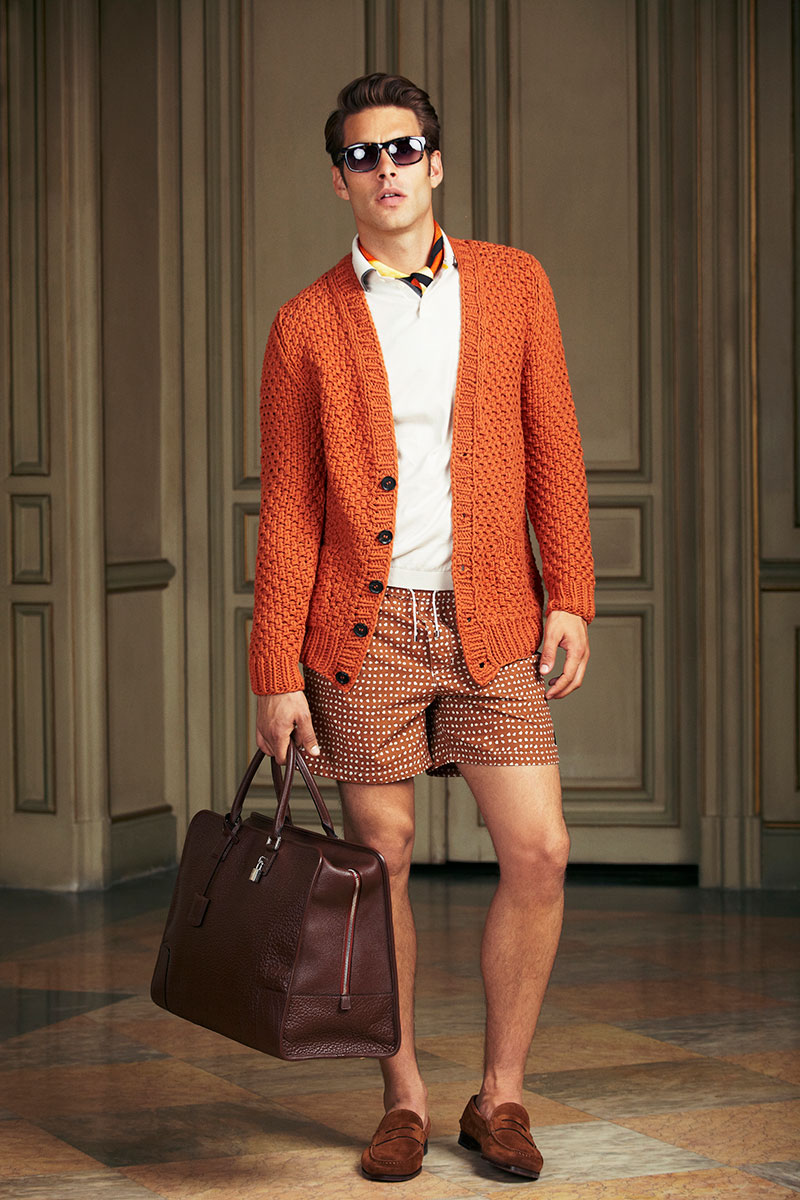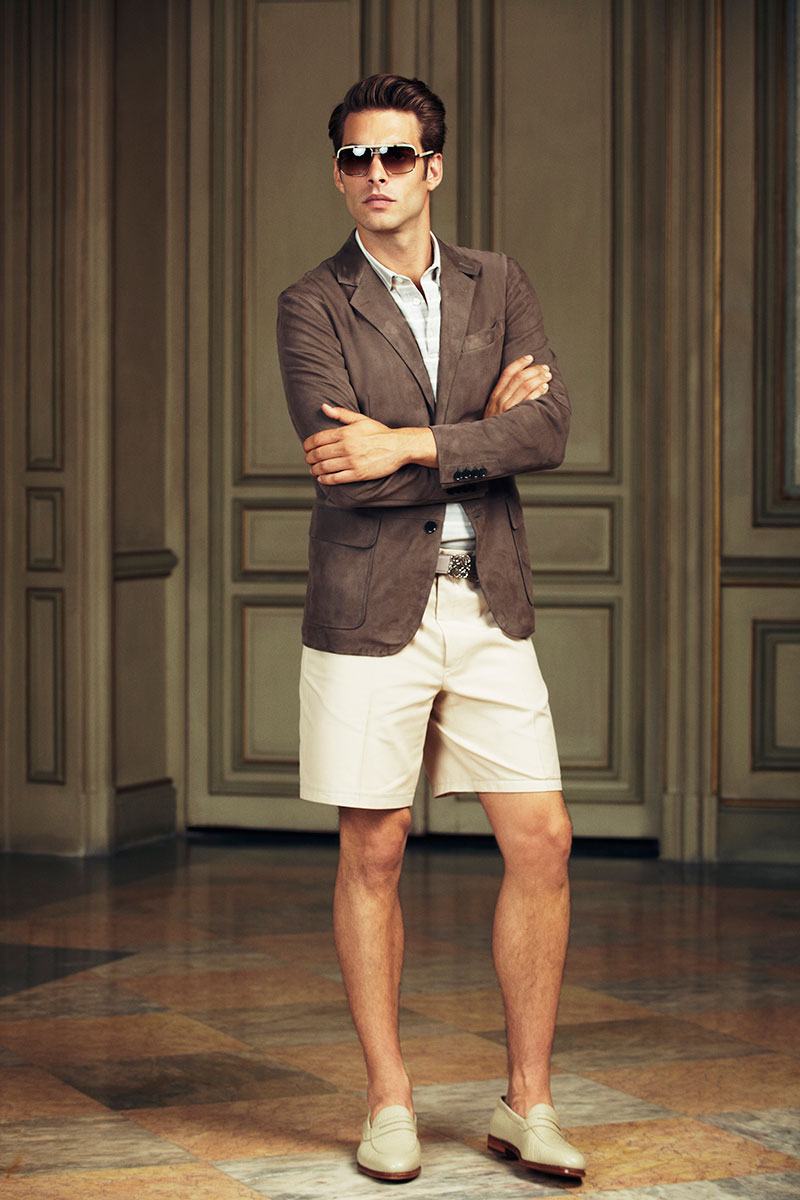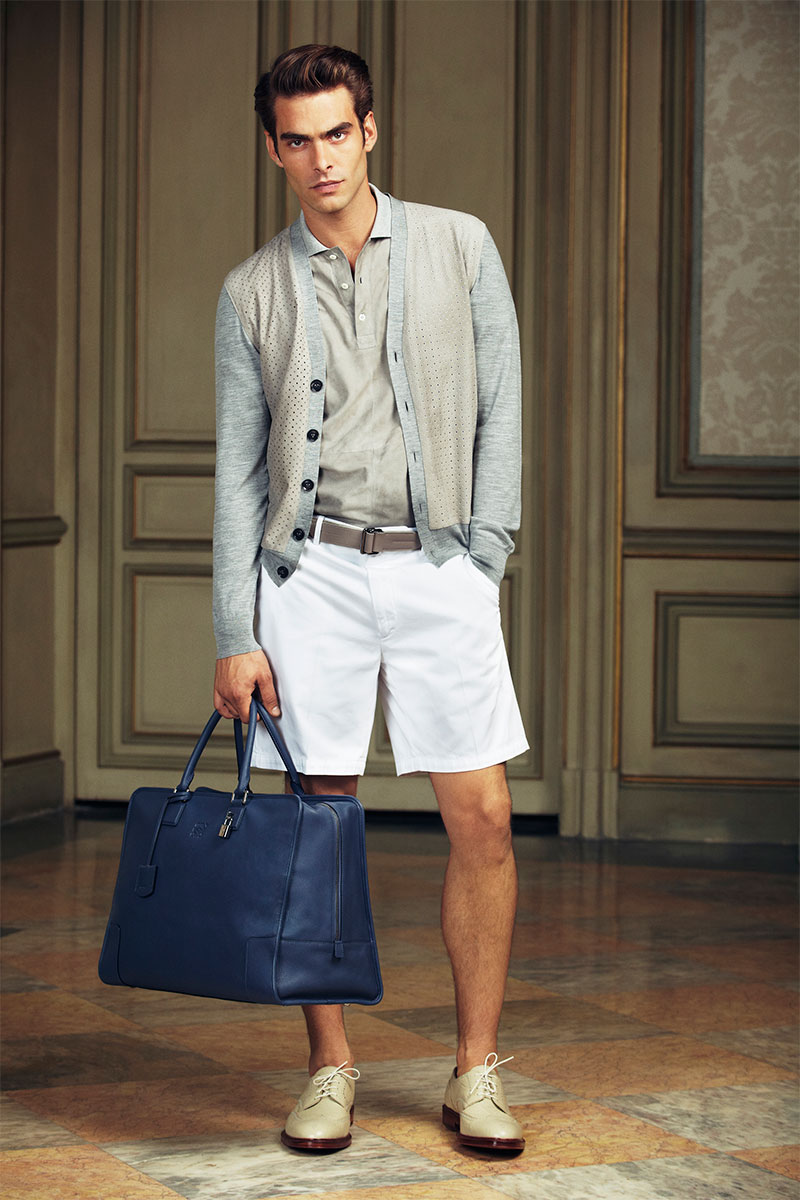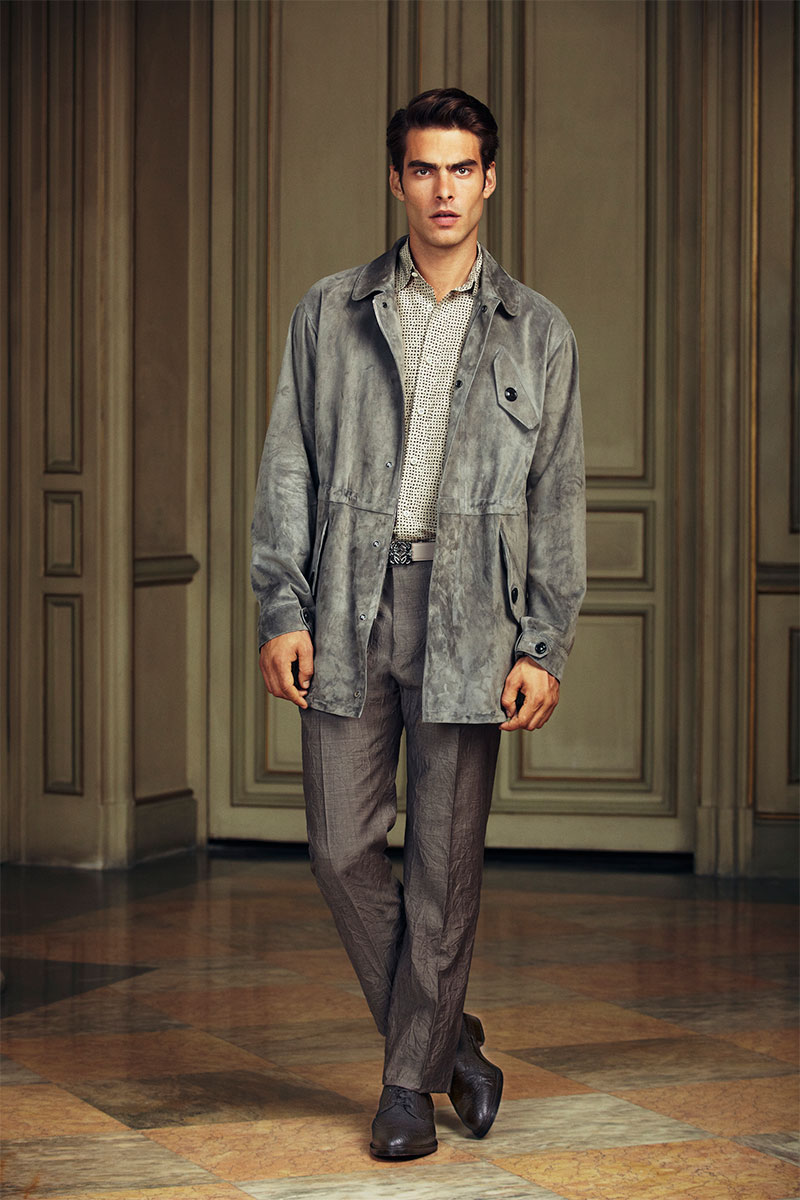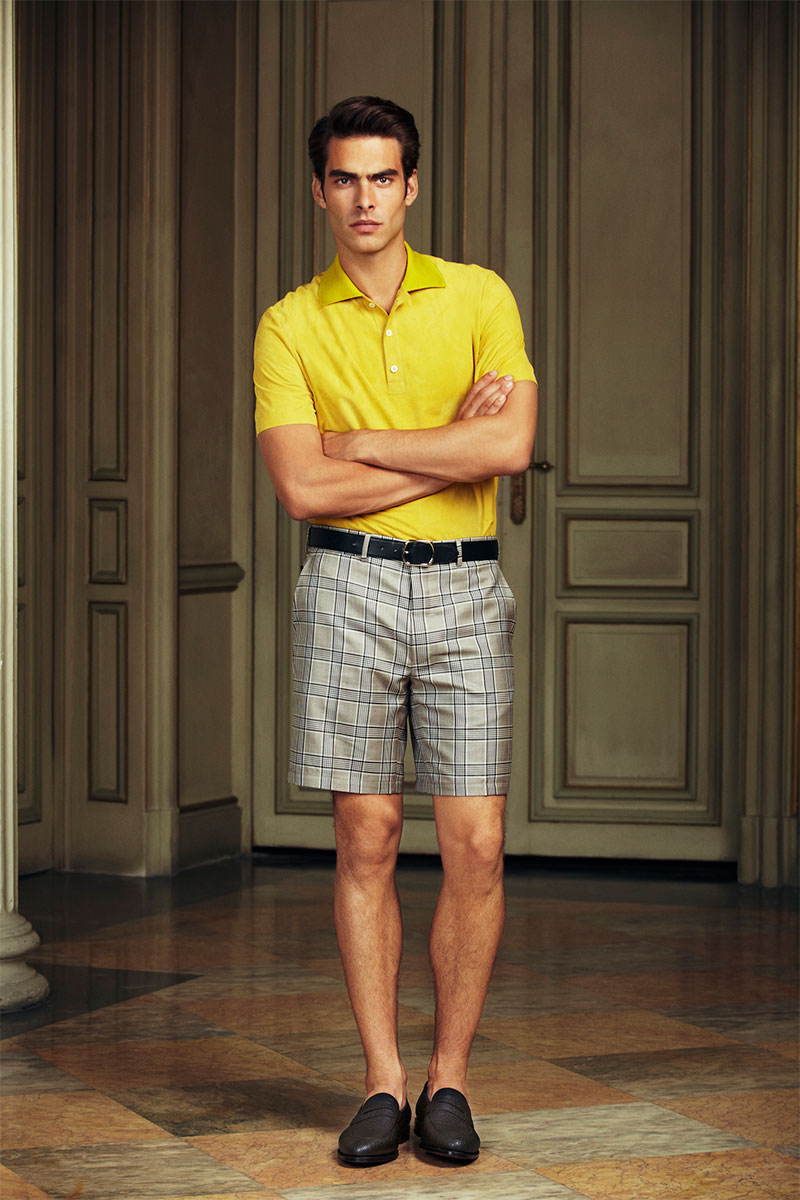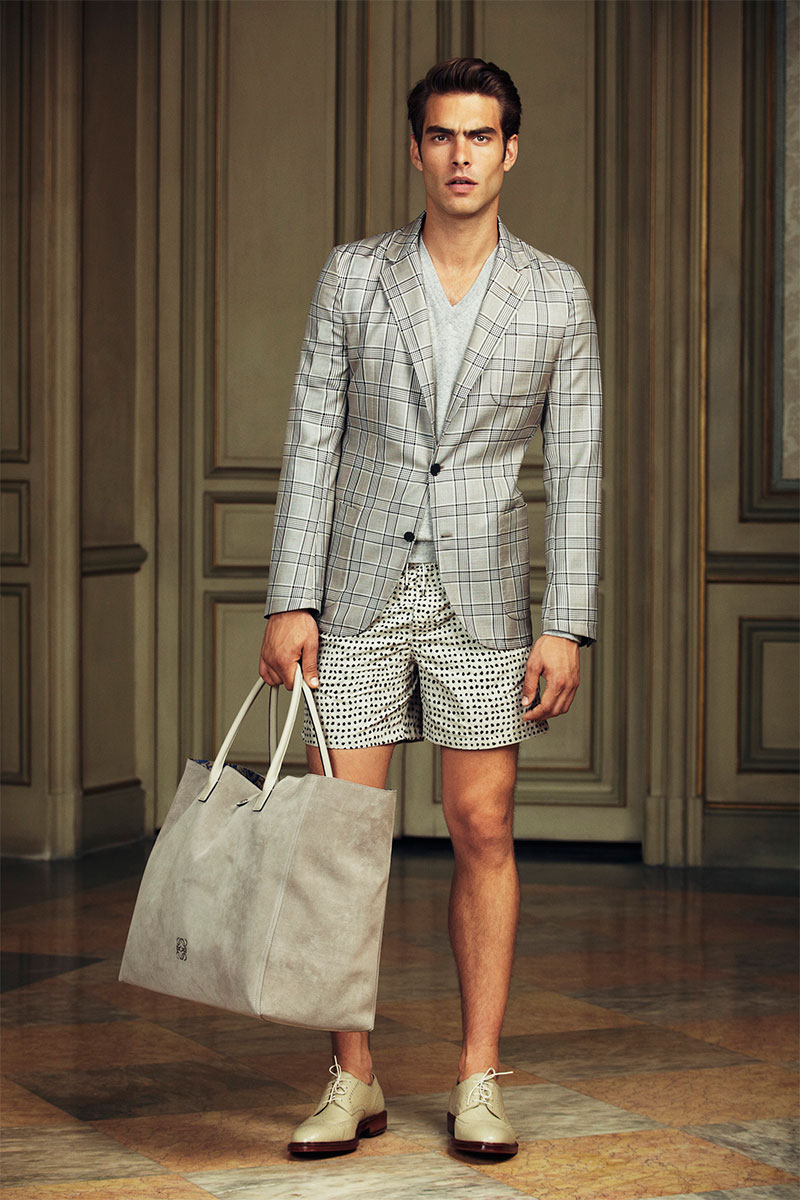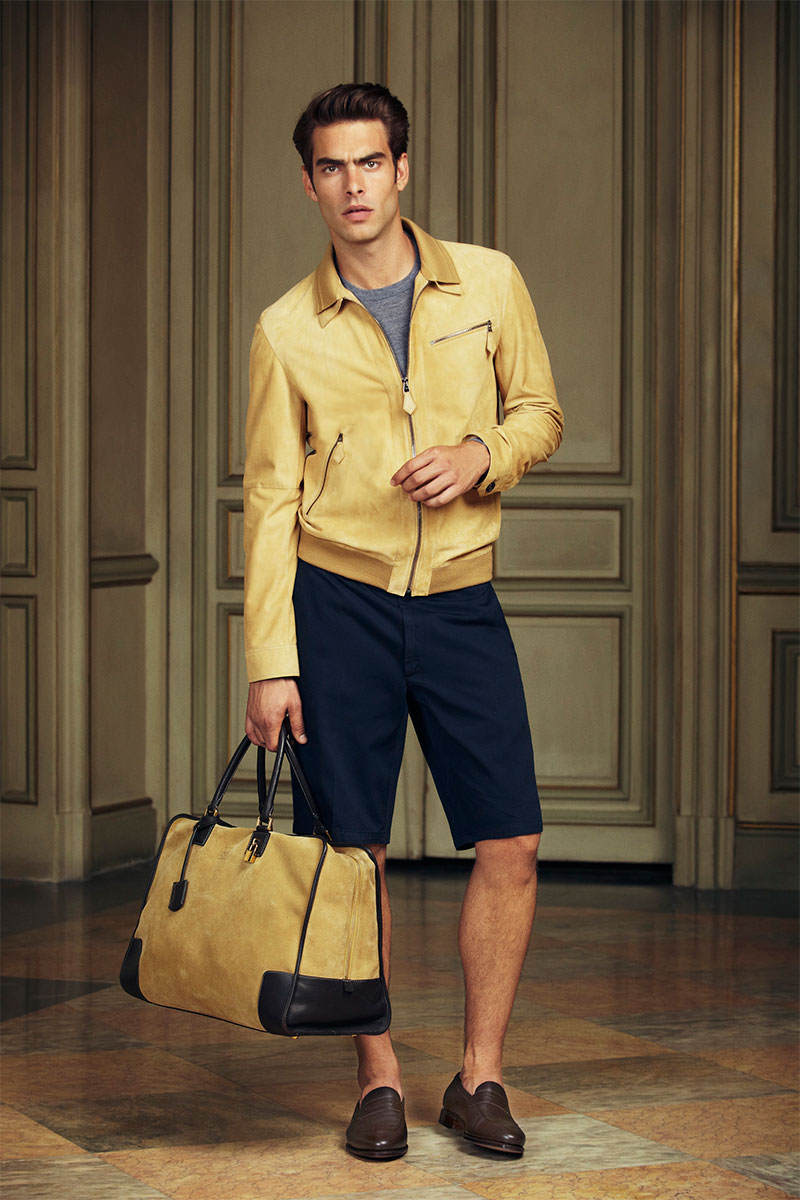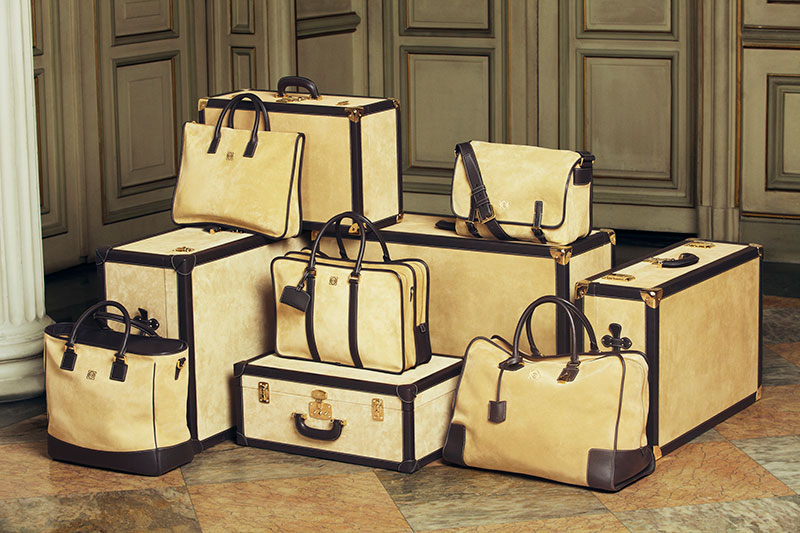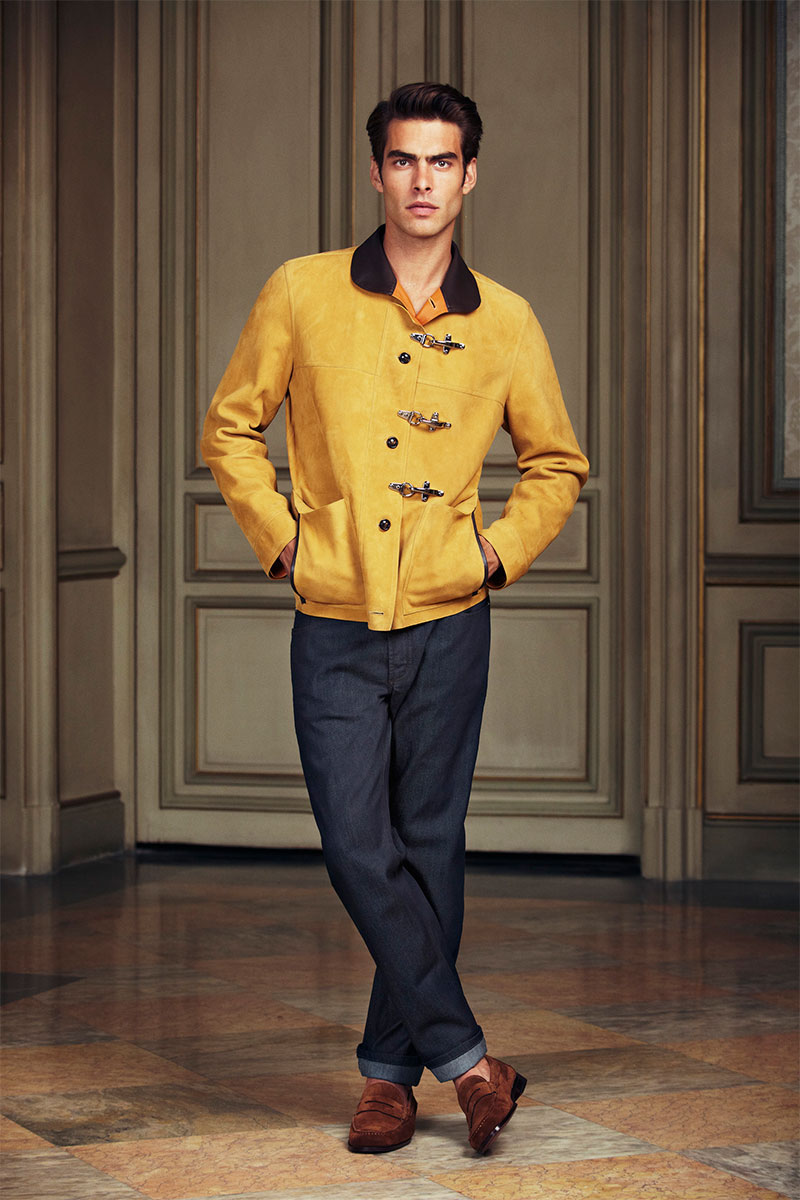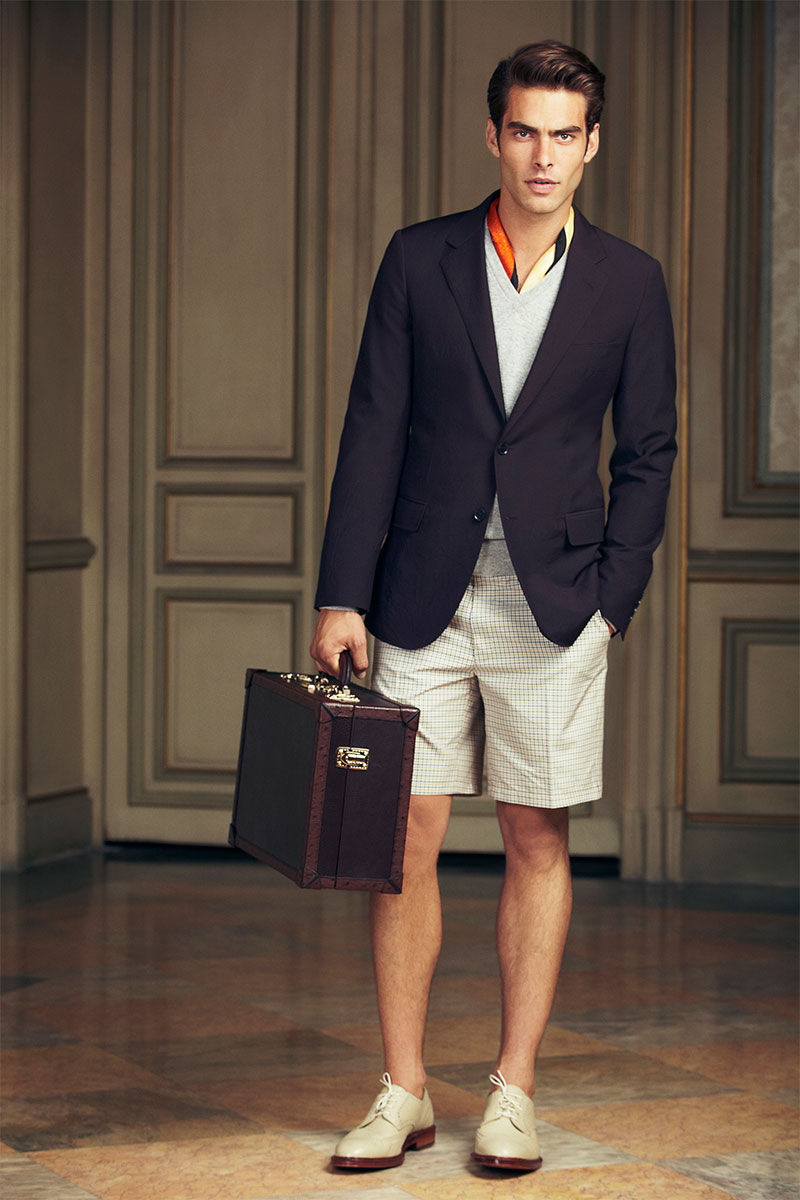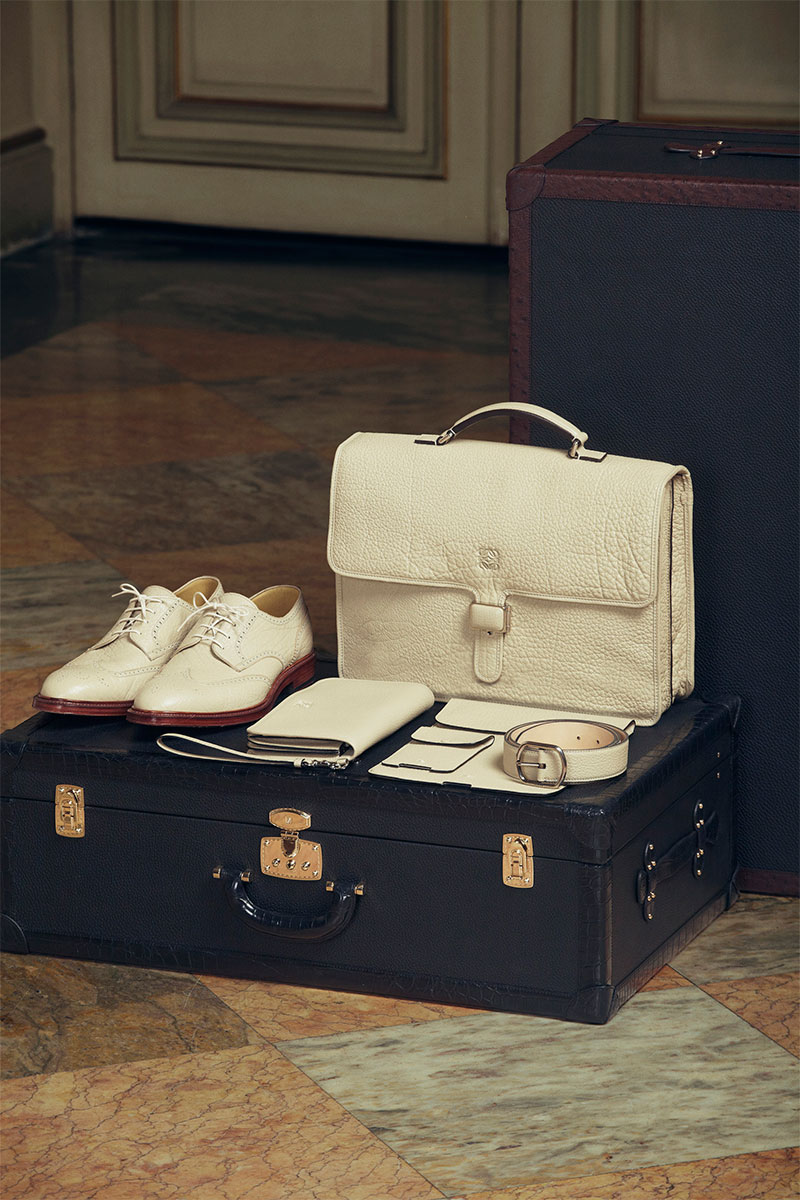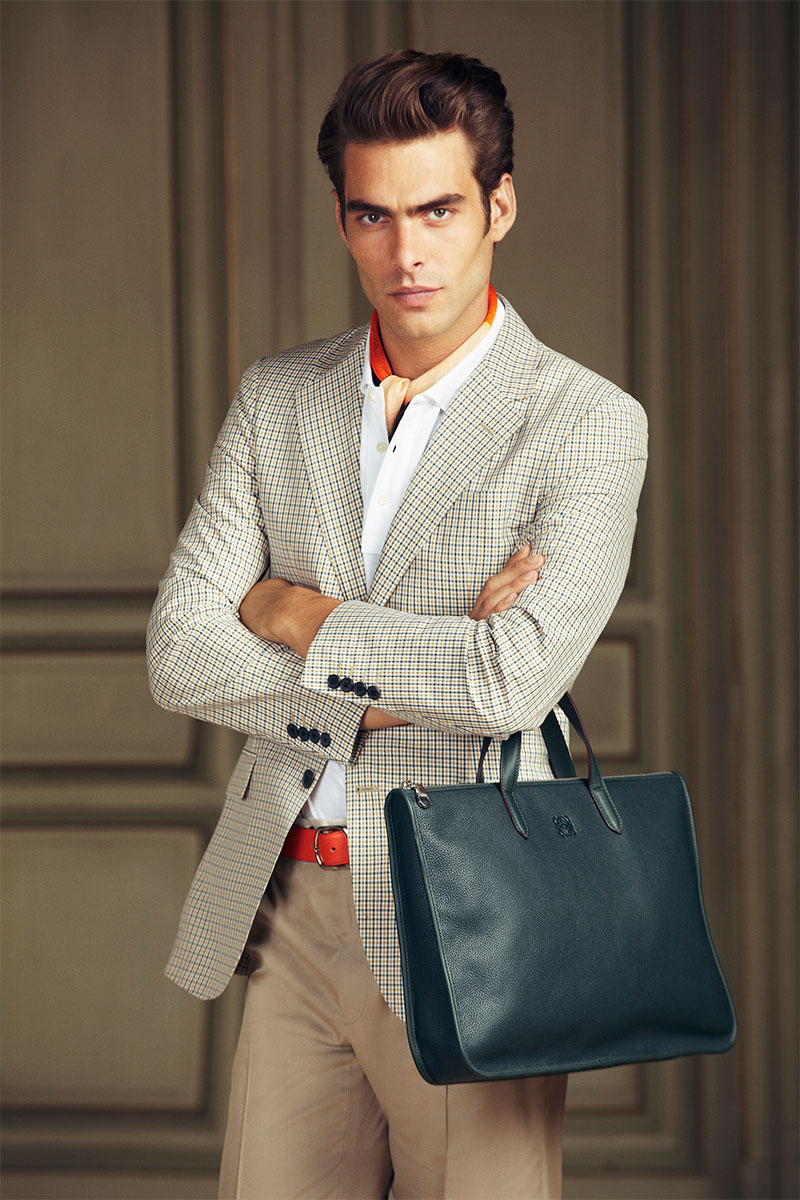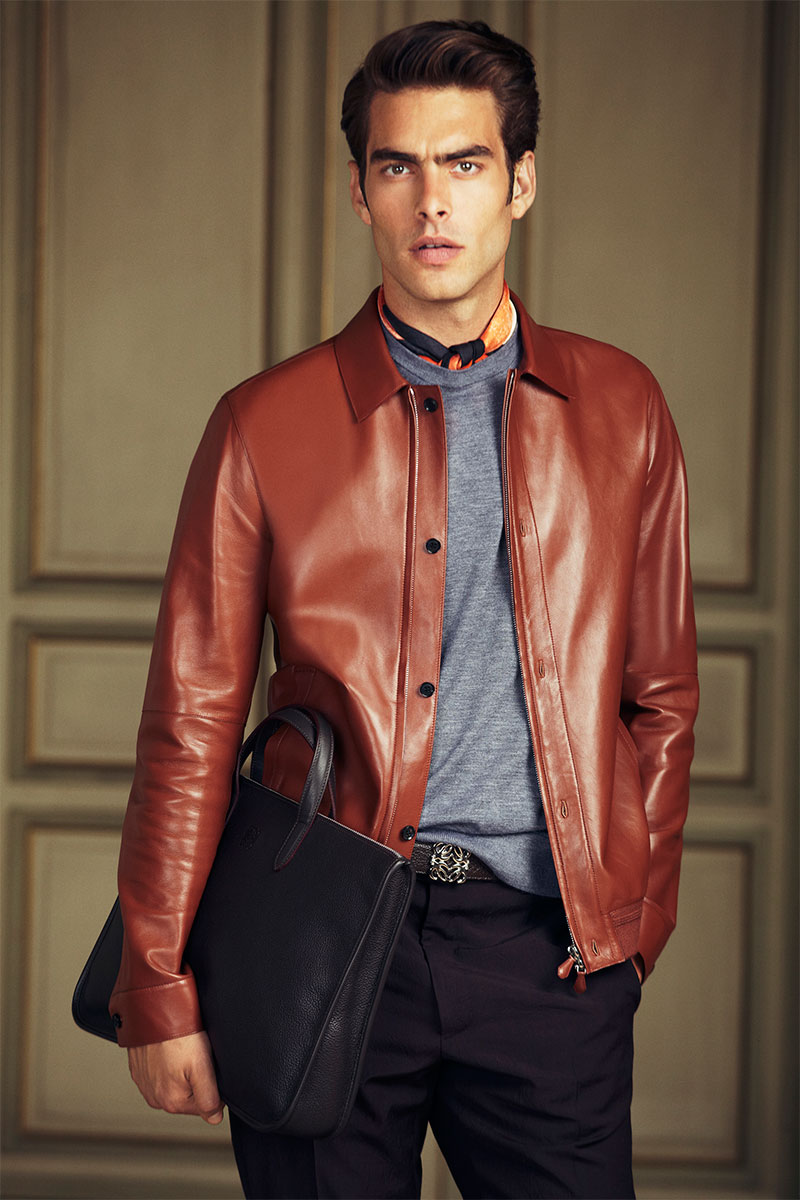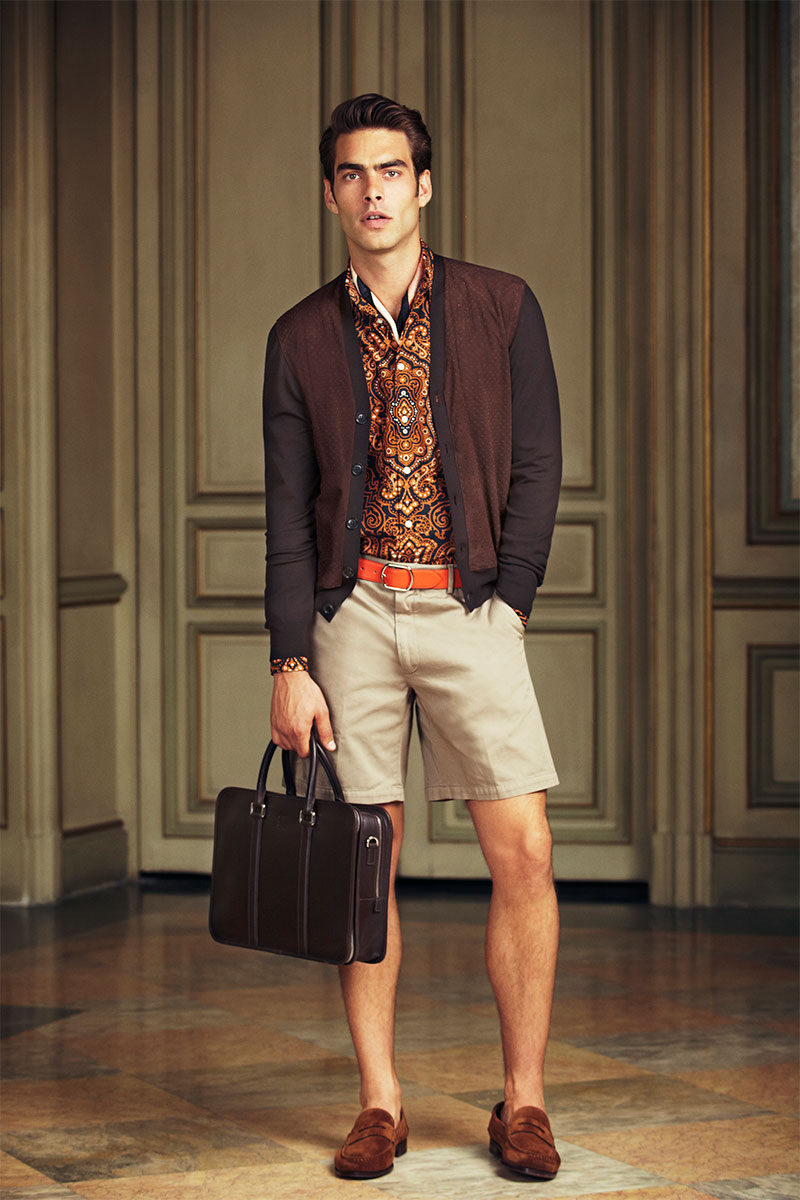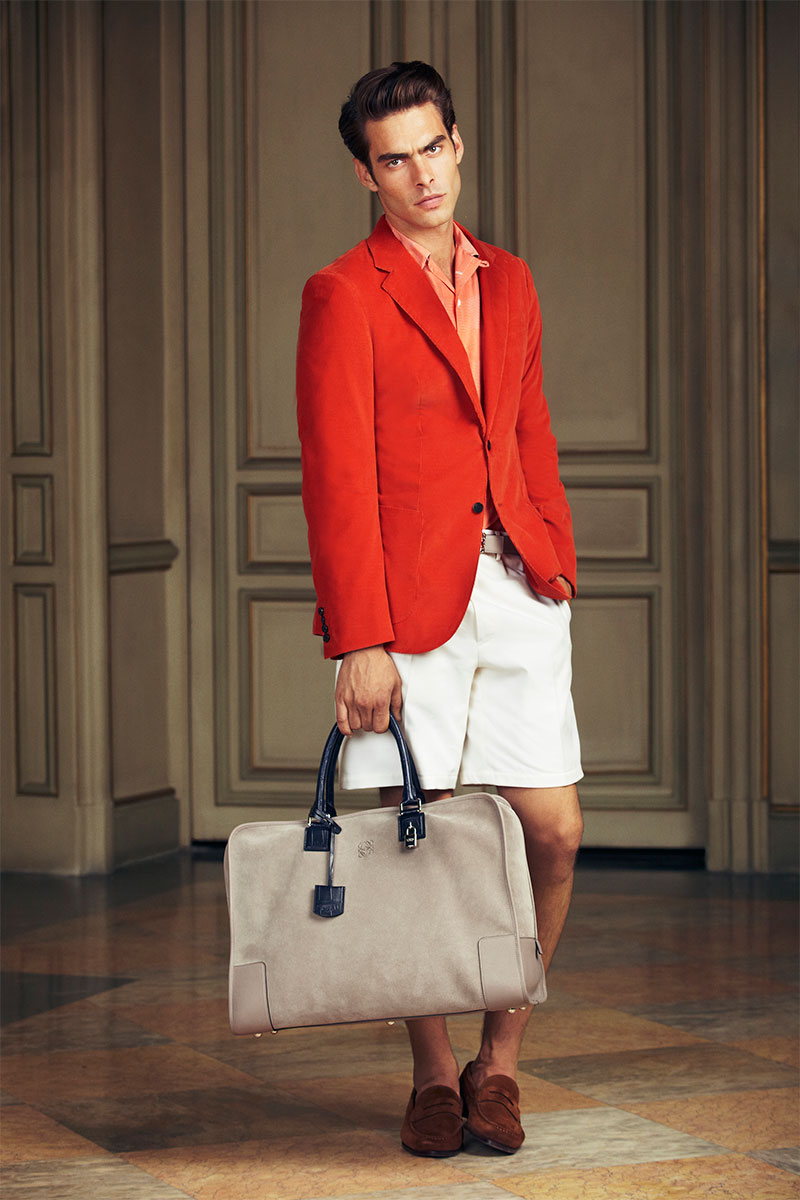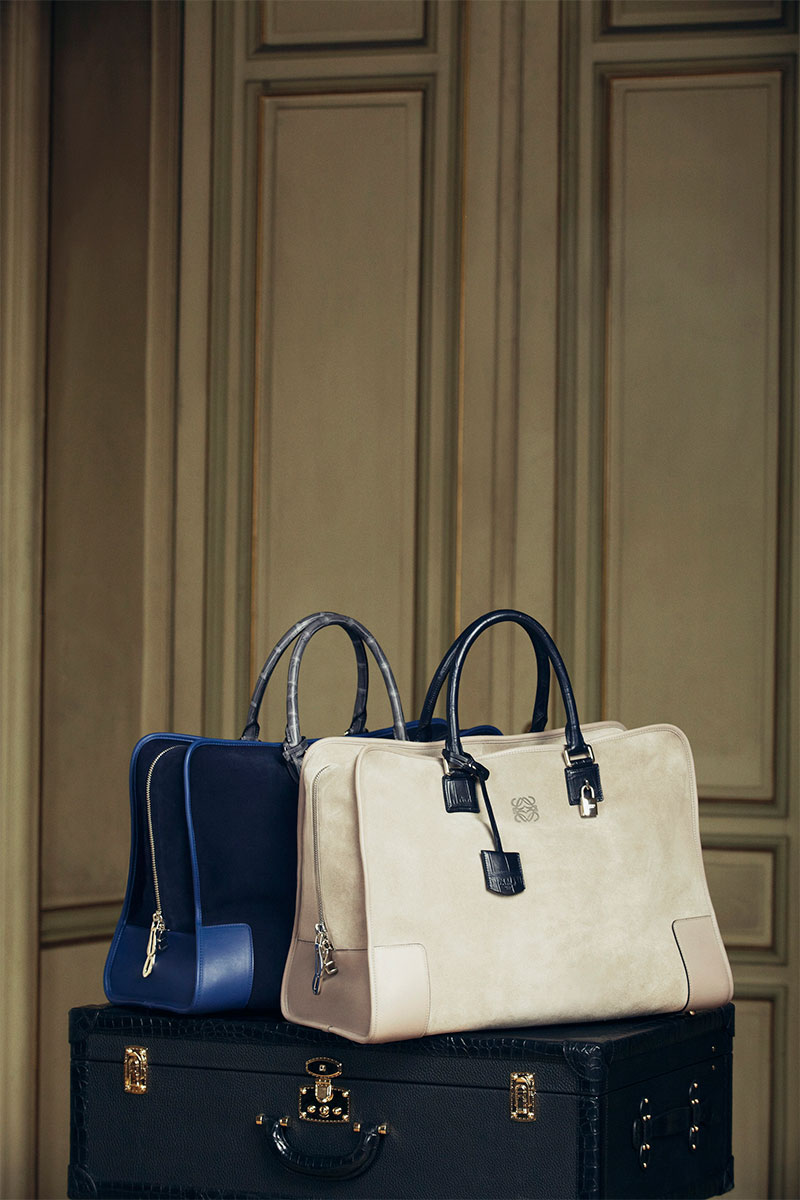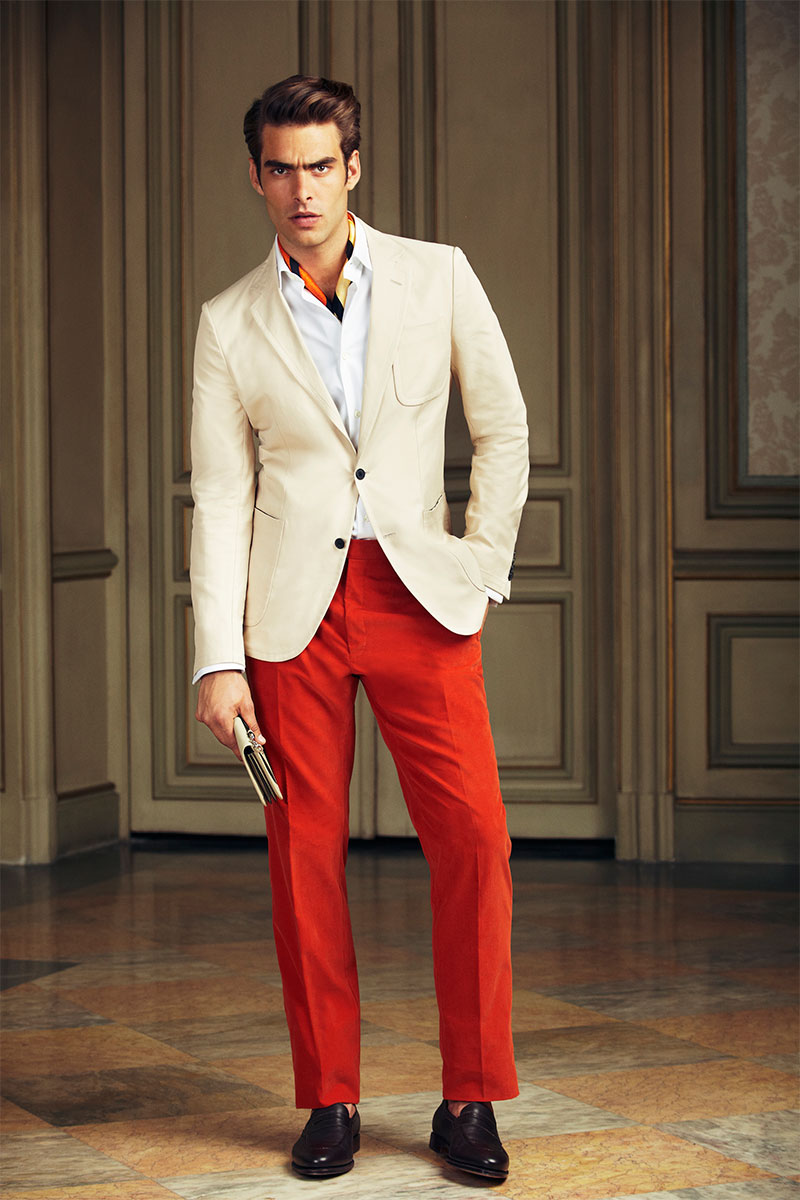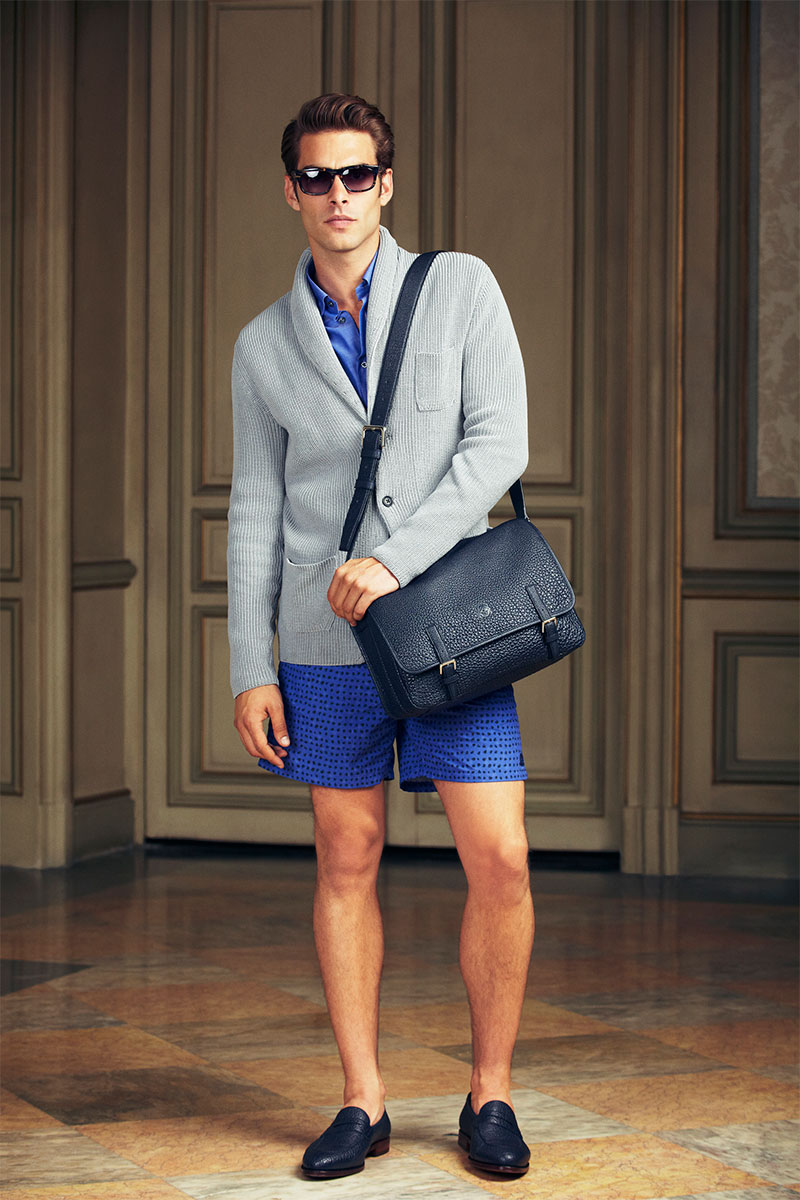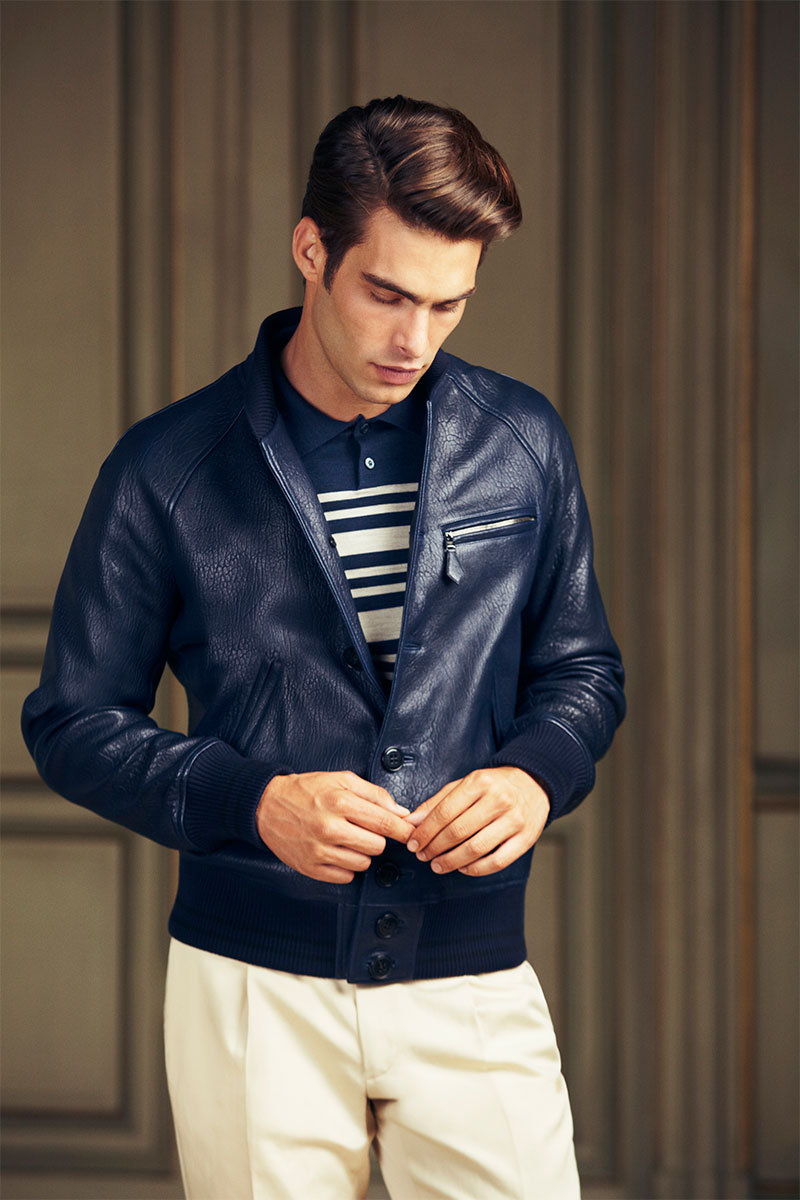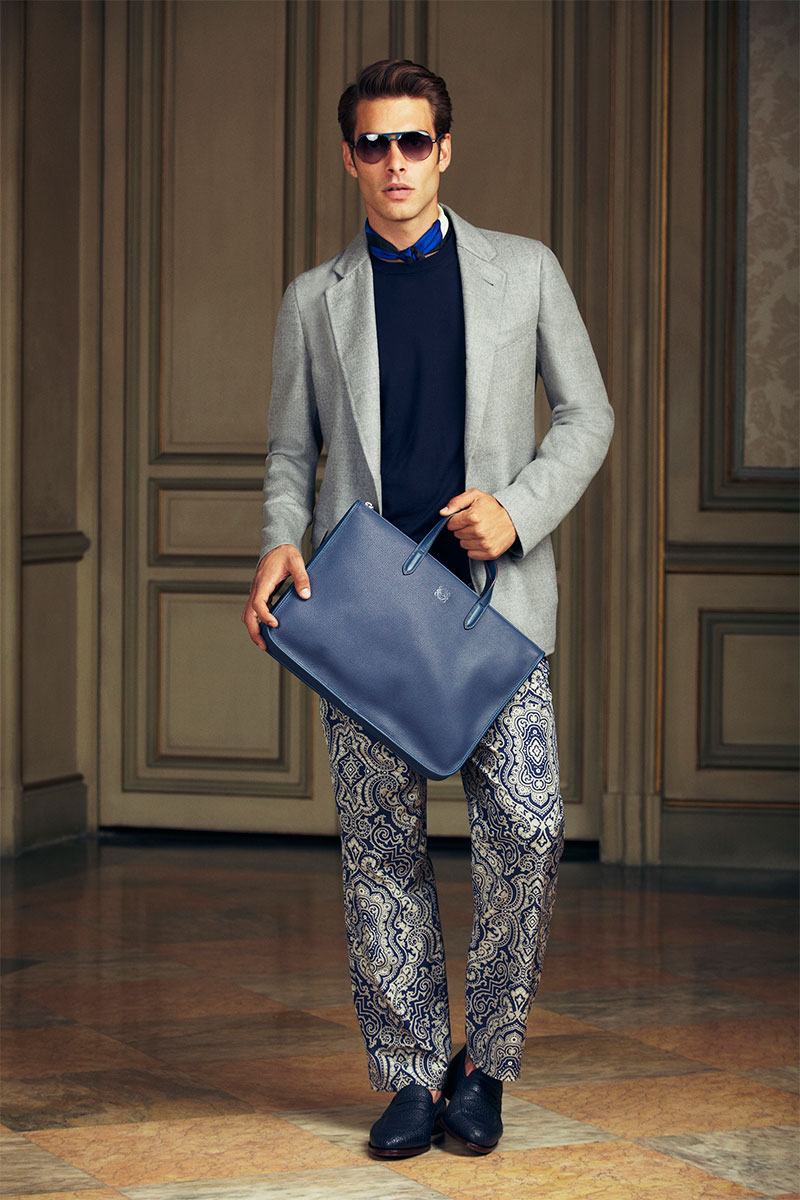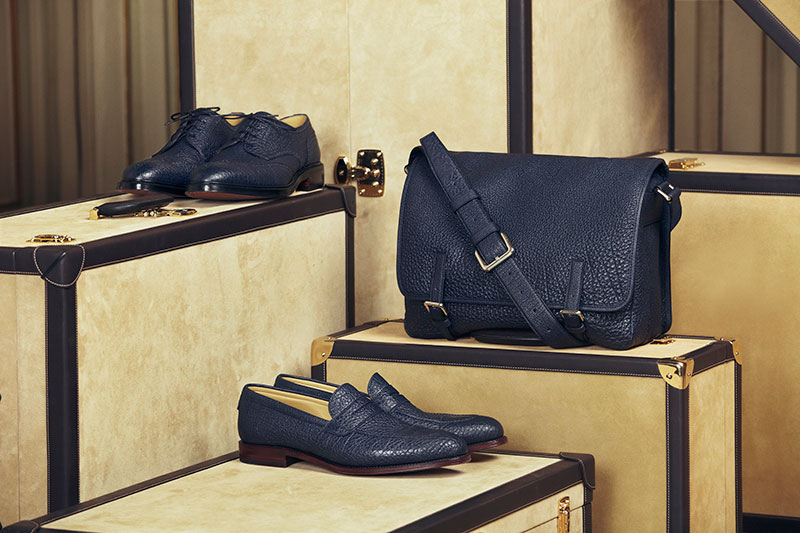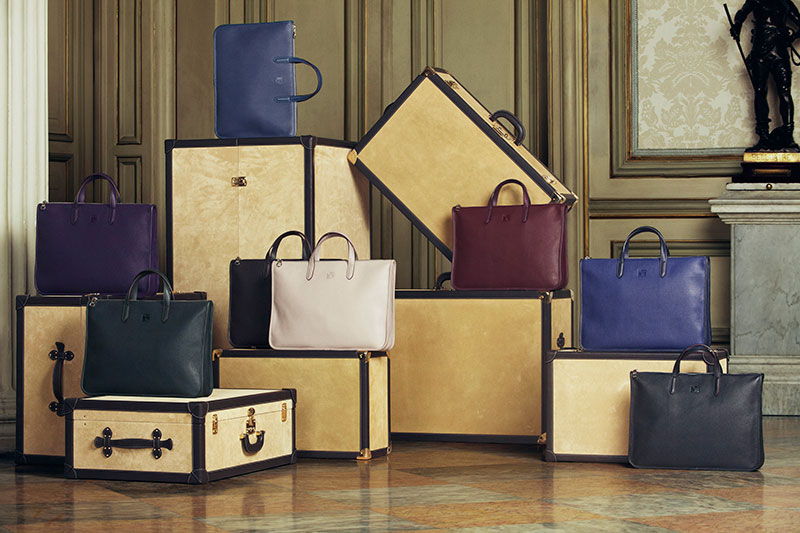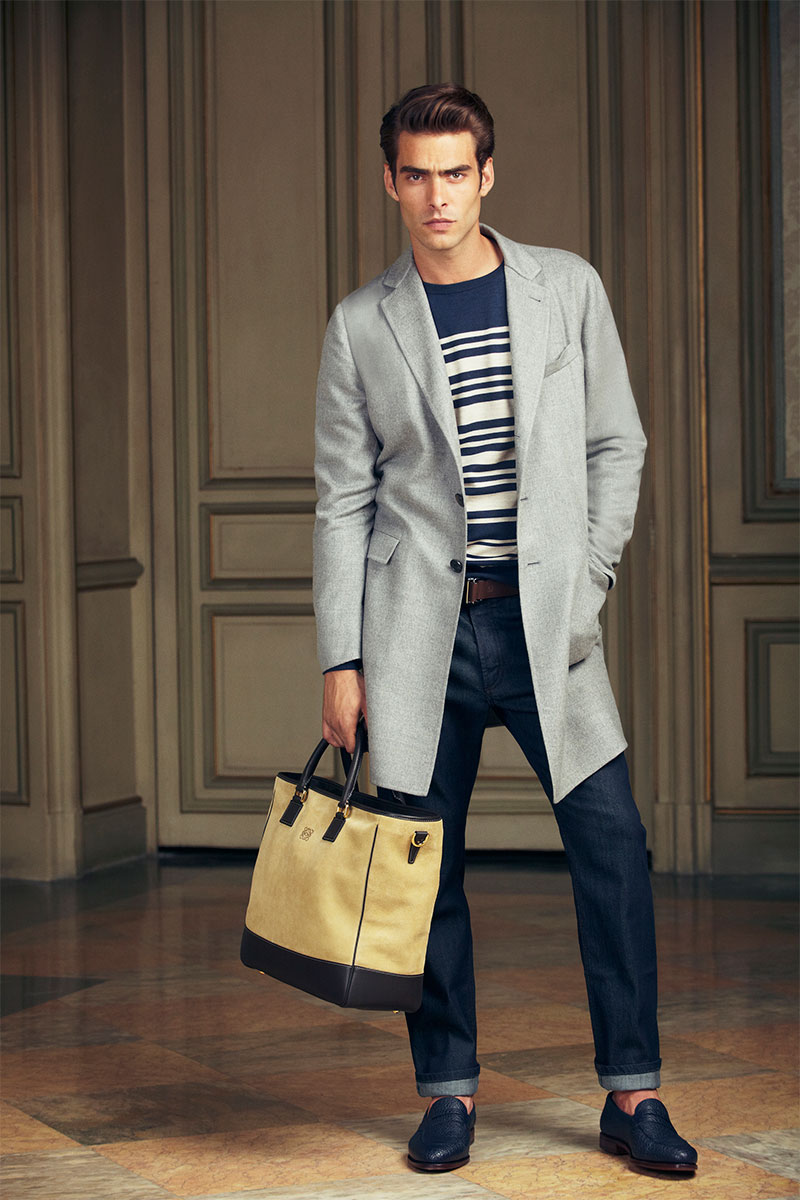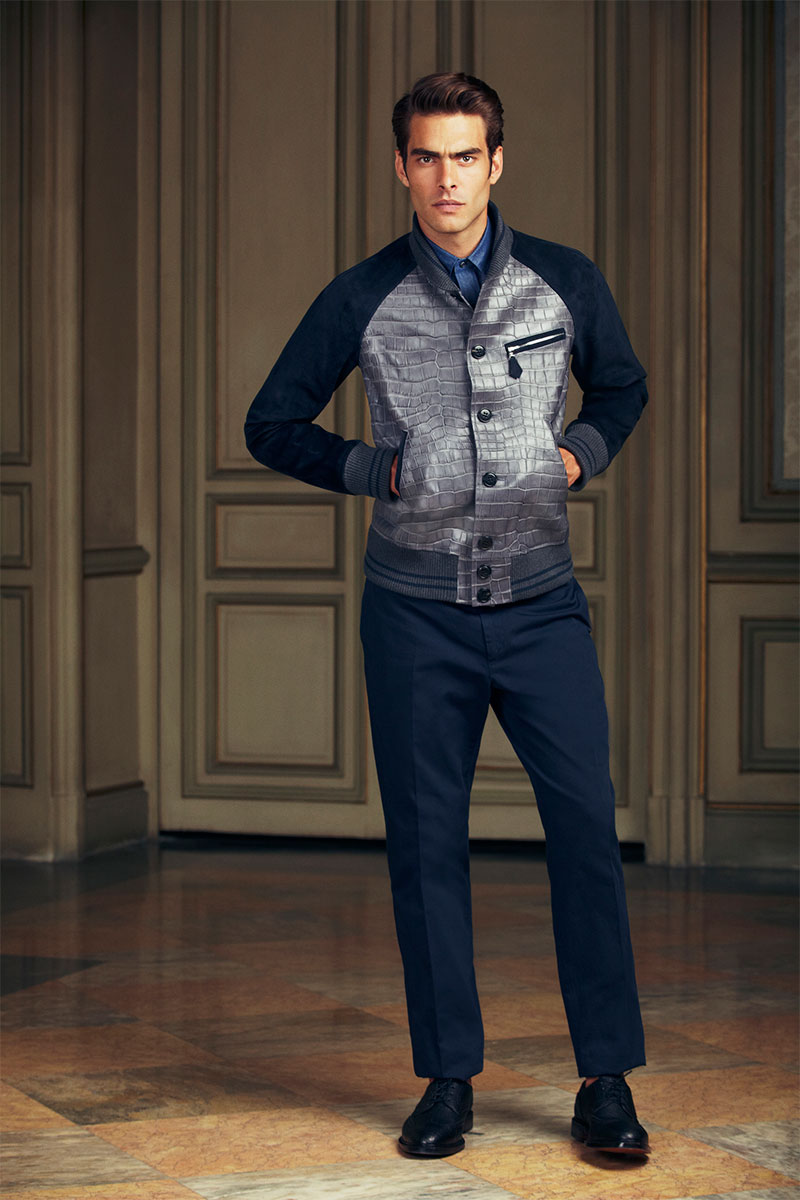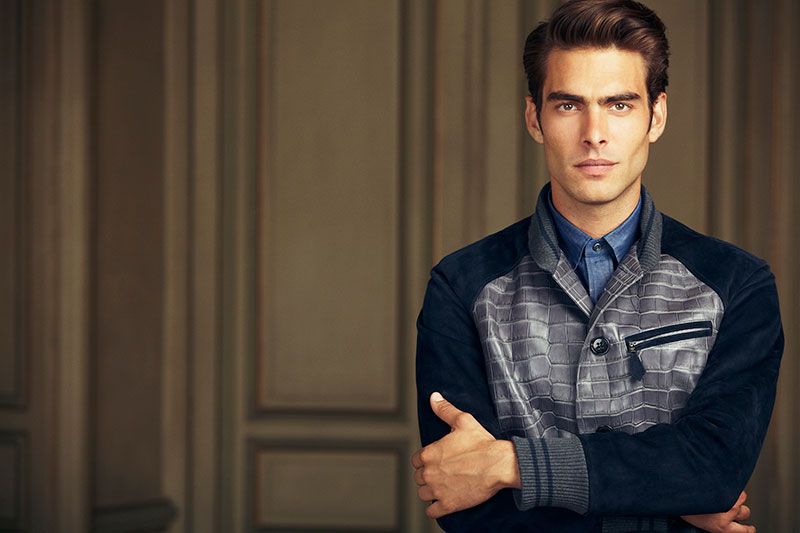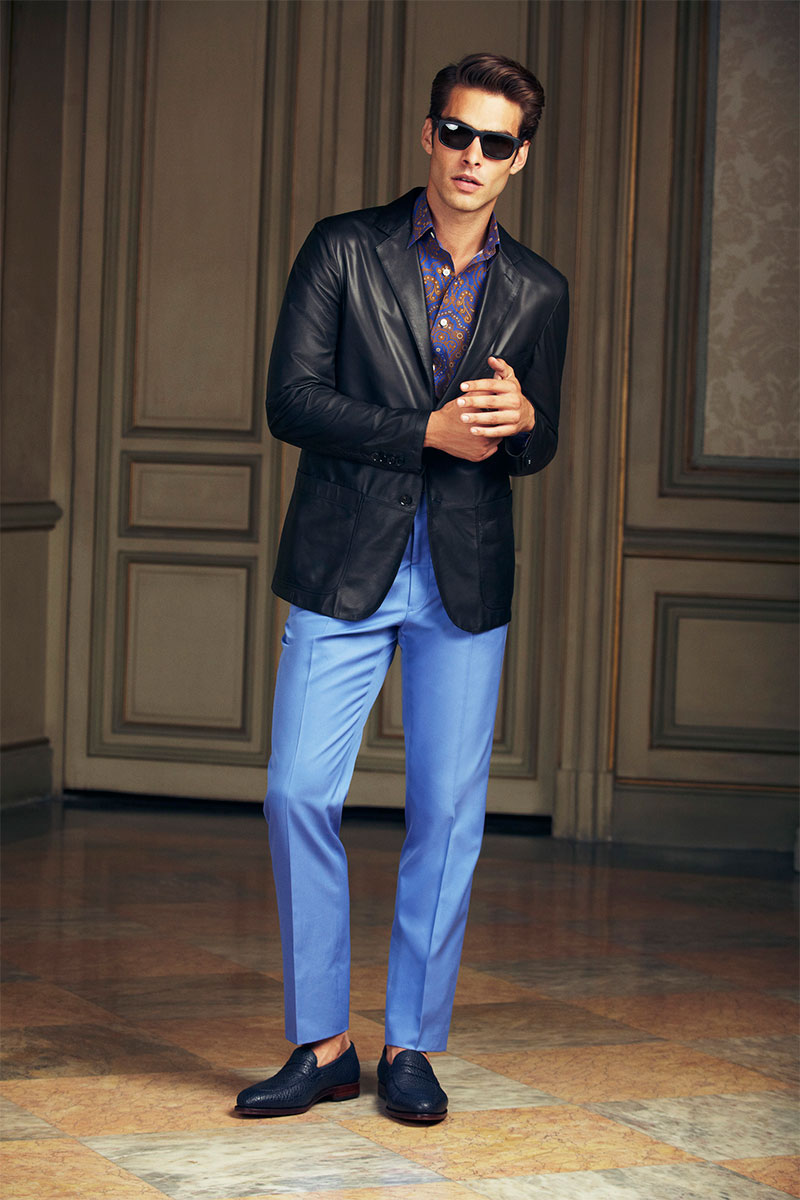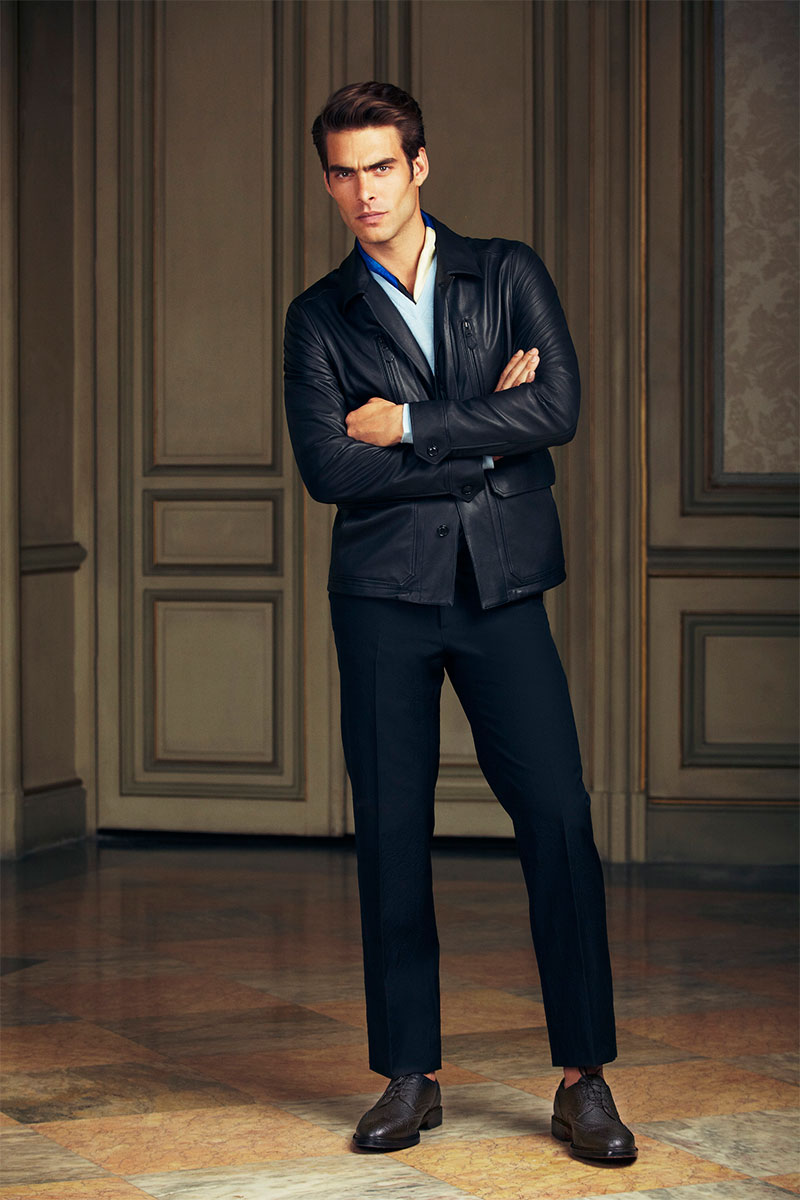 Jon Kortajarena appears in the Loewe's Spring/Summer 2013 lookbook.
Stuart Vevers continues the brand's commitment to balancing modernity with tradition, offering unique and rare pieces that have been crafted for the demands of contemporary life.
The mood of the season recalls the warm, relaxed elegance of the nobility holidaying on the Costa Brava. Loewe's creative director Stuart Vevers was inspired by 1940s images of Gary Cooper visiting Madrid and Picasso working in his studio, embodying the nonchalant ease and pared-down confidence that an artist who spends his life steeped in the subject of aesthetics can afford to have in his own style.
'The collection is very much inspired by Loewe's Spanish roots,' explainsVevers. 'From Picasso to the Costa Brava,the material references are Spanish. And also the Loewe man is very Spanish in sensibility: masculine but sensual, proud, with a boldness of character reflected in the way he embraces vivid colour and individualism. It was this idea of Spanish masculinity that was at the forefront of my mind when designing the collection. How the idea of this man can then be translated for a modern, international audience.'
The clothing collection is of course dominated by leather, the cornerstone of Loewe, underlining the brand's reputation for creating the softest napa pieces, but also showcasing Loewe's expertise across a wide range of skins. The collection features a lightweight parka in suede; a raglan sleeved varsity jacket with the body in crocodile; a blazer in Loewe's lightest napa, specifically cut to keep the weight as low as possible; an artist's jacket in bonded suede and napa, which fastens with large metal hooks; and a biker jacket in a goatskin that's soft to the touch while being tough and protective.
Elsewhere in the collection there's a peacoat in cotton with goatskin details; a merino knit cardigan combined with perforated suede; tailoring in exclusive wool/silk mixtures; knitwear in the finest cashmere and merino wool; and blazers in a double-faced unlined cashmere also trimmed with leather specially developed to be light enough to wear in summertime.
The clothing comes in a colour palette of neutrals and browns, from mahogany to off-white via tan, stone and 'Oro', Loewe's signature sandy golden colour. Contrasted highlights come in orange, yellow and blue.
The prints, which feature on shirts, pyjama pants, ties and scarves, reflect the painterly references that inspired the collection, and include brushstrokes, baroque Spanish paisleys and handpainted dots, a subtle nod to the aesthetic tradition in 20th century Spanish painting exemplified by artists such as Joan Miró and Picasso himself during his cubist period.
Accessories for the season include a range of sturdy black leather biker bags; full-grain leather soft briefcases in a range of dusty greys, blues and lavenders; suede Weekender bags with crocodile trim; and the men's Amazona bag in 'Oro'suede and black calf. Finally, there is a simple, unlined suede tote with a printed interior that most explicitly embodies the informal mood of the season.