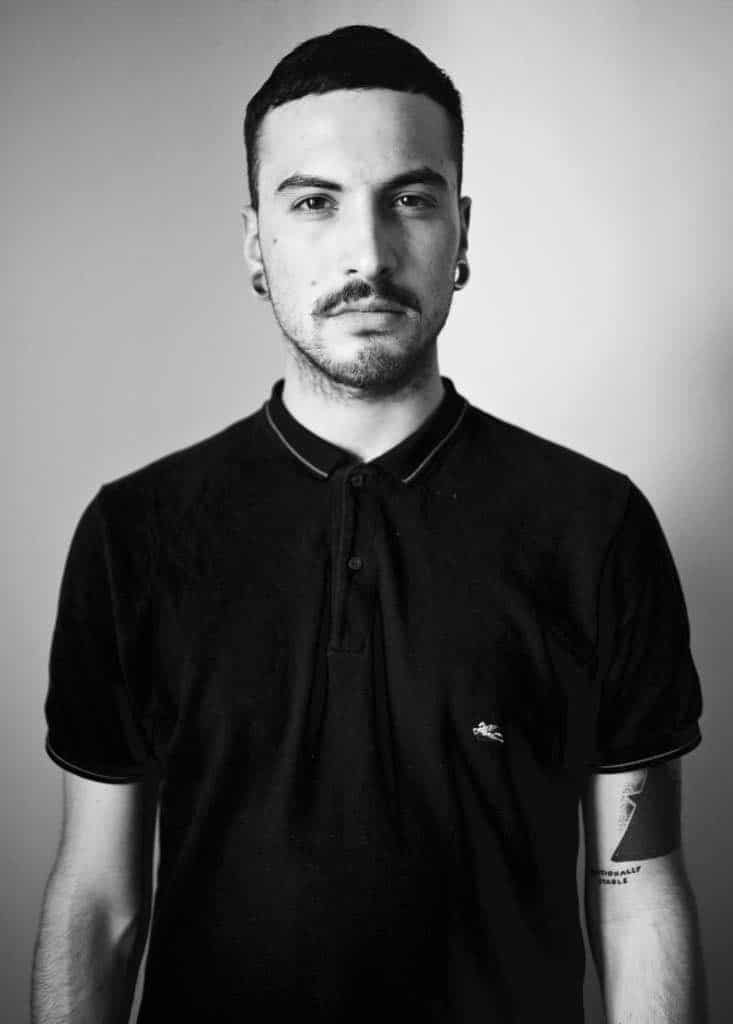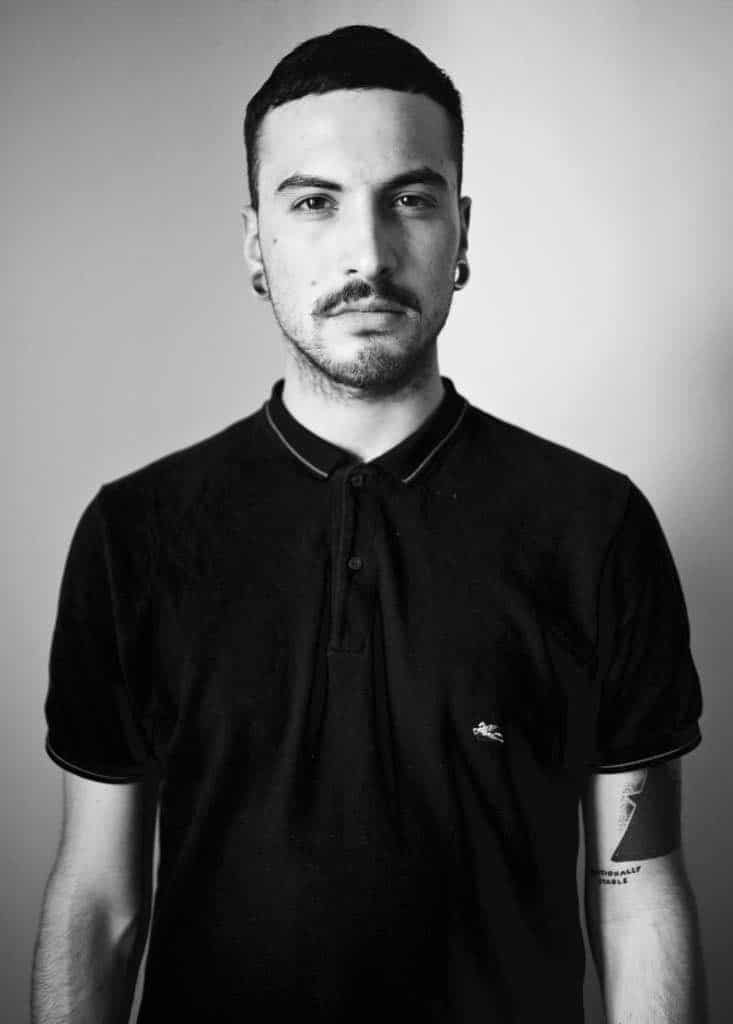 More Than My Life. The ambitious desire to expect more and more from yourself can be summarized in four simple words: more-than-my-life, plùs que ma vìe. Plùs Que Ma Vìe is also the unusual name of the young made in Venice brand founded in 2013 by the likewise young Andrea Lazzari with his friends Nicola Basato and Nicola Gasparini.
Plùs Que Ma Vìe is an incentive, a temptation, a philosophy. It's the study of the materials, a conscious experimentation. It's a pioneering compromise that transforms items of research into extraordinarily ordinary clothing, essential in the young contemporary men's wardrobe. Plùs Que Ma Vìe is or will be – we can't know – the future of the made in Italy, the authentic one.
FY! – Uniqueness, future, trial: three words that well represent your brand. Tell us about the value each has for you
Andrea Lazzari – The initial idea was to create a recognizable brand, with a specific identity. We were not interested in doing something uniquely experimental, conceptually conceptual. We wanted a fashion product with its own integrity. This combination of elements makes of our items something unique. Instead, the future is in the research: materials, textures, lines. Plùs Que Ma Vìe is a brand with a formal but reinvented, rebuilt, modernized structural basis. Of course, over the time we have realized that trial, uniqueness and future should also be placed at the service of what the market demands so we have tried to do it in our own way.
FY! – You were born in 2013 with the intention to propose a product that could best represent the progress. Who is your ideal client?
Plùs Que Ma Vìe (Team) – The average target goes from twenty to forty years. He must be a wealthy person, who has some financial means. Our client is an elegant person with the desire to have something more. Hence, from here the sense of our name Plùs Que Ma Vìe, More Than My Life. For us the items become an instrument to enhance and tell about the wearers' personality. Once again, the market demand have somehow forced us to lower the target but the original idea is standing and the same is for our philosophy.
FY! – Why did you choose this name?
AL – It's the title of both my thesis and the collection with which in 2013 I won the Best Menswear Brand in Marangoni. The idea was to find a compromise between research and weareability. That's what still today is at the basis of Plùs Que Ma Vìe and it's what allowed me to win then.
FY! – We have mentioned the Best Menswear Brand awards in Marangoni. Last year, you participated to the LVMH Prize & Designer for Tomorrow in February and Who Is On Next? 2015 in March as well. Which was your trump card? According to you, how much do these contests help emerging designers?
PQMV – Our trump card is our identity and our youth should be a sur plus for investors and buyers.
In my opinion, contests are rubbish. They are for those who have their back covered. Even last year, the WION? final was for the brands that had their back covered. It is said to be a competition for independent brands but it is not. You must already have a high turnover or a sponsor who supports you and helps you in this path.
The LVMH contest is still different and more complicated. You compete against brands that already have more than fifty stores. We would prefer that you judge the product and not the investment capacity (which is important too). We would like the focus was on the research and the product quality rather than on the number of followers and the stars wearing an item. It is all about marketing, and that's great because it forces you to keep informed…but what once was important lacks. It's a flaw in the current fashion industry. I love fashion but I back out of the system because it does not work as I think it should.
FY! – Let's go back to us… One dominant color: black. Why?
PQMV – Black never dies. Black is the foundation of everything. When you think about fashion, you think black. You start from black to create all the color combinations and silhouettes. Behind the black there is a philosophy that you can't find behind other colors. However, we love to start from black and go beyond: patches and combinations of different fantasies. Just think about ACQUARIUM, the F/W2015 collection.
FY! – The Collections – from the first, Bauhaus, to the latest, New Venice – were introduced at different times and in different Fashion Weeks: Paris, St. Petersburg, Maastricht, Copenhagen, Vancouver, Lisbon, Damascus, Ningbo, Milan. Among all, which is the one that best represents your style and your idea of fashion?
PQMV – No one. They all represent important moments. They are fundamental events that help you to grow and learn. They help to get into the fashion shows gear that is the best way to deal with the press and the buyers. Of course, they are small FWs in the course of which you have to compare yourselves with other brands. These are all single experiences. Even the one recently experienced in China. China, for example, has a market open to the made in Italy, not only the traditional but also, and especially, the new one… that created by young people. We like to deal with new and different markets, such as Asia. These are markets that have the desire to discover, to search, to find the right thing. Major stores that have chosen to invest in us belong to this geographical area and therefore we choose to invest our energies there.
FY! – What do you need today?
AL – Definitely some commercial contacts able to help us in conveying our brand in the right way, launching us in the right direction. This would enable us to invest properly in the same market. Today, we are able to do many things at reduced costs. This is a big advantage. Another advantage is that we are a small team which can work with coordination: from the creative phase, to the prototype, to the promotion, to the sale.
FY! – Instead, what is LA2VIE?
AL – It's a luxury bomber project, unisex, started in December. In this case, we have s sponsor that is Only T-Shirt. It has its own identity different from Plùs Que Ma Vìe and again we are forced to deal with communication, distribution, etc. It's a qualitatively good product but since we do not have any commercial engagement it's a hard work. It is a problem because the sponsor puts us to the test
FY! – We have mentioned the S/S16 Collection, New Venice. The inspiration is your city, reinterpreted in an unusual and very personal key. Do you want to speak about it?
PQMV – We started by studying a book dedicated to the architecture of Venice and, specifically, by focusing our attention on the pavements and the gratings. We were fascinated by the exterior of the buildings, by which we got inspired for the graphic part. So, the historical architectural avant-garde of our city became the instrument to create something new on basic items. The result is a compromise that makes this a uniform and salable collection, because it must be salable. It is absolutely made in Venice and we are proud of it. This is the philosophy that we have brought to China and that we wanted to tell.
FY! – The most representative item…
AL – Surely the t-shirt, with their graphics. Then, I'm a lover of the outerwear and I would say that the sense of our collection and the link with Venice is in the trenches. In the silhouettes, in the combination of materials, in the colours.
FY! – Recycling, revival, recovery and rebuilding, deconstruction, fusion, mix, post punk, minimal and concept. These terms are those that best describe the F/W2016 Collection as suggested by its name: RECYCLE! What about it?
PQMV – We worked on ourselves, redefined forms and stereotypes linked to our brand experience. We started from the New Order last album – Music Complete, as primary means of communication from which to decode the concept lines and identity of our collection. We ventured on chic streetwear, radicalizing and redefining our vision of formal vs informal, mixing democrat elements, like basic denim, the core, which "gave light" to the collection. We started from "simple" fabrics and matched them in extemporaneous ways, giving them a fresh image, futuristic and minimal as well. Construction and deconstruction, these are the Recycle's keywords. A recycle that defines new experimentation in silhouettes, on which the details create a detachment from other competitors.
The collection is also inspired by 90s thanks to plastic abstract prints, with an artistic vision of fashion which is like an expression of the oddest ideas and their substance. Melting pot of cultures and ideas, Recycle is the transposition of our society; a heat vortex which puts us close to our social situation, making Fashion the best means to represent a common thought. It has defined a world to represent a new wave of thought.
FY! – What could you never give up in your life?
AL – The desire to do and get. To have a goal and achieve it with determination, despite the daily difficulties.
FY! – As usual, our last question… According to you, what is really FUCKING YOUNG!?
PQMV – The opportunity to put (yourself) in the spotlight. The chance for young designers and entrepreneurs to find the right window. It's a container for the right contents which has a target that is our target. It can also be a double edged sword because it offers a possibility to many and forces you to show you in the right way, it's a competition.
Take a look below at Plùs Que Ma Vìe FW16 Collection: