Levi's® has been leading the way in sustainable fashion for decades and their commitment to sustainability shines brightest in their WellThread® collection. By using innovative, sustainable design practices, WellThread® is reducing the negative impact of garment production at every step of the process. From fiber sourcing to dyeing and finishing, water and resources are conserved, and all fabrics and garments are made in facilities that recycle their water. The laundry formulas are developed with a goal of reducing their chemical and energy impact on water. WellThread® is all about long-term, scalable change that's backed by research and innovation.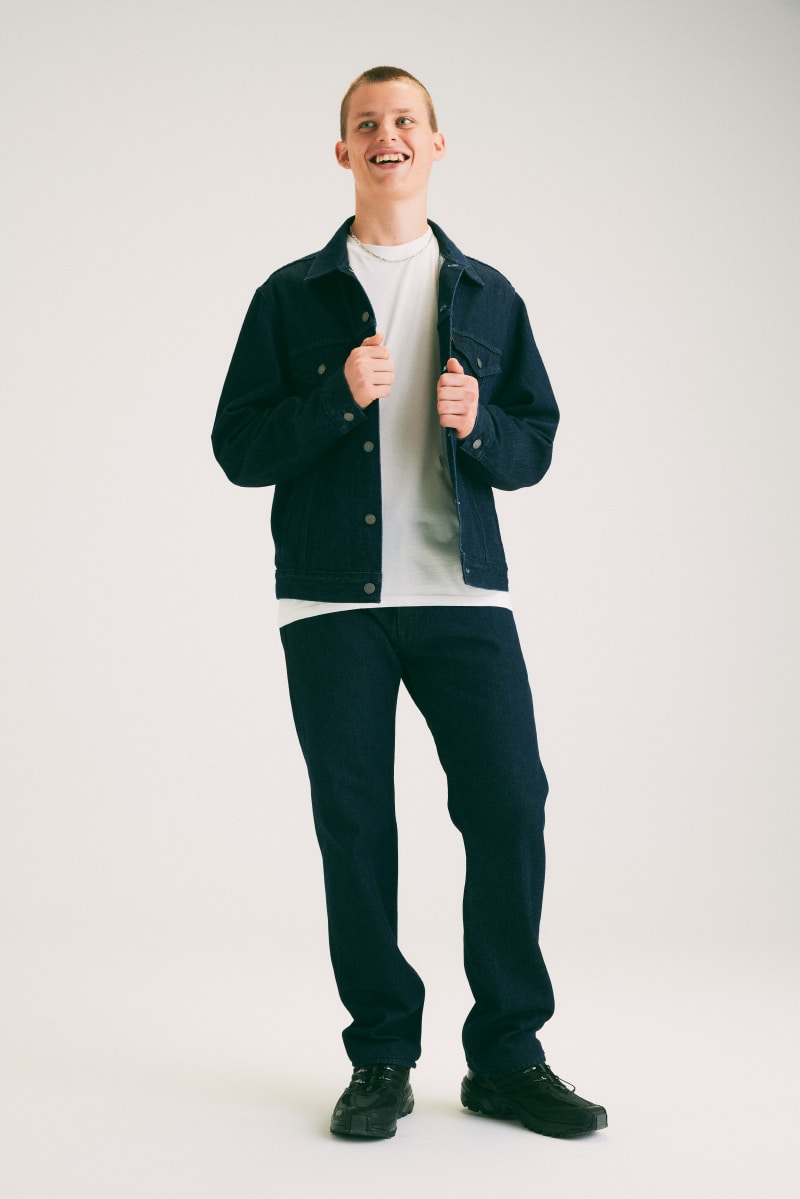 And they're not stopping there! The latest addition to the WellThread® arsenal is Nature Coatings' Bio Black TX. This plant-based, wood waste pigment replaces petroleum-derived carbon black, which relies on burning fossil fuels. Bio Black TX is produced through a closed-loop manufacturing system and is 100% bio-based, coming from recycled wood waste that would otherwise go to waste. Plant-based indigo dyes and organic and transitional cotton are also key players in the current WellThread® collection.
But sustainability isn't just about the materials used. It's about supporting the people who produce them. Levi's® is working with smallholder shareholder farmers in India as they transition to more sustainable production systems. By committing to buy their transition cotton crop, Levi's® is reducing the farmers' financial risk during this transition period.
And now, the Spring/Summer 2023 Levi's® WellThread capsule has arrived! Designed for durability, this collection features iconic and legendary styles that allow everyone to dress according to their values. Men can enjoy the 551Z and 502 denim, the Loose Chino Crop in patterned denim, and a Vintage Trucker in organic cotton and plant-based dyes.
"Our goal is to develop more sustainable methods of making high-quality, beautiful clothing that lasts both emotionally and physically," says Paul Dillinger, Vice President and Head of Global Product Innovation at Levi Strauss & Co.
WellThread® is a testament to this commitment, showcasing Levi's® strong dedication to supporting research efforts for new sustainable processes and resources that can be shared with the world. Collaboration is key in all their work, and they're grateful to all the farmers, designers, and scientists who contribute to breakthroughs that help protect our planet.
Take a look at the collection below: