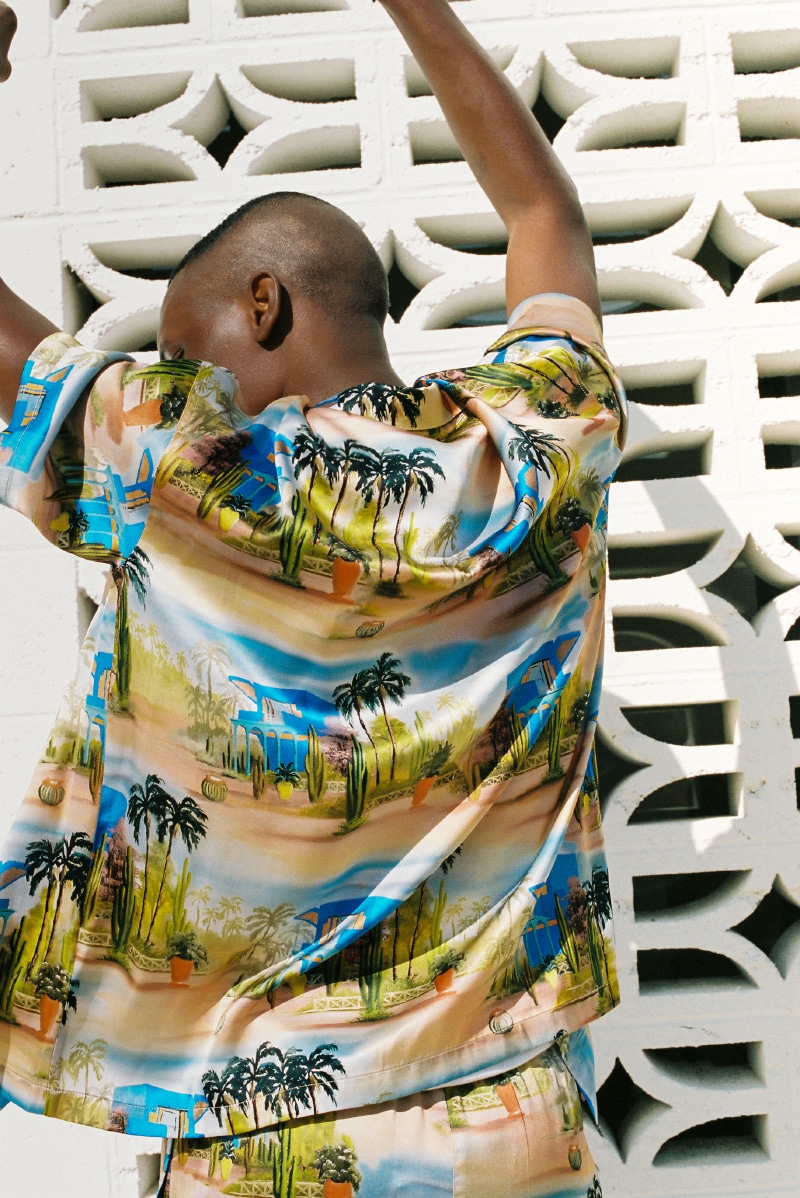 Coinciding with the highly anticipated return of Art Basel Miami, The Webster invited Les Benjamins to host an exclusive pop-up at the iconic South Beach concept store for the first time.
Lifting inspiration from Les Benjamins' Spring/Summer 2022 collection—entitled "The Mystic Journey", the pop-up will see the East Coast store transformed into Marrakesh's Majorelle Gardens. Citing the gardens' innate ability to cleanse the mind and spirit during the Covid-19 lockdown, Les Benjamins' creative director Bunyamin Aydin centered the collection on the rich soothing color palette of the gardens. Complete with a life-size recreation of the fountain and cacti of the Majorelle Gardens in the windows, as well as signature details including pastel green tiles, royal azure blue felt and marigold yellow —the pop-up was designed by the brands' long-time collaborator Dong Ping Wong, of renowned architectural studio Food New York.
During the pop-up from December 2nd to December 12th, a limited-edition 100% silk capsule collection will be available for sale. It will later be available at the Webster Los Angeles and New York following the pop-up.
Take a look at the collection below shot by Emma Louise Swanson: