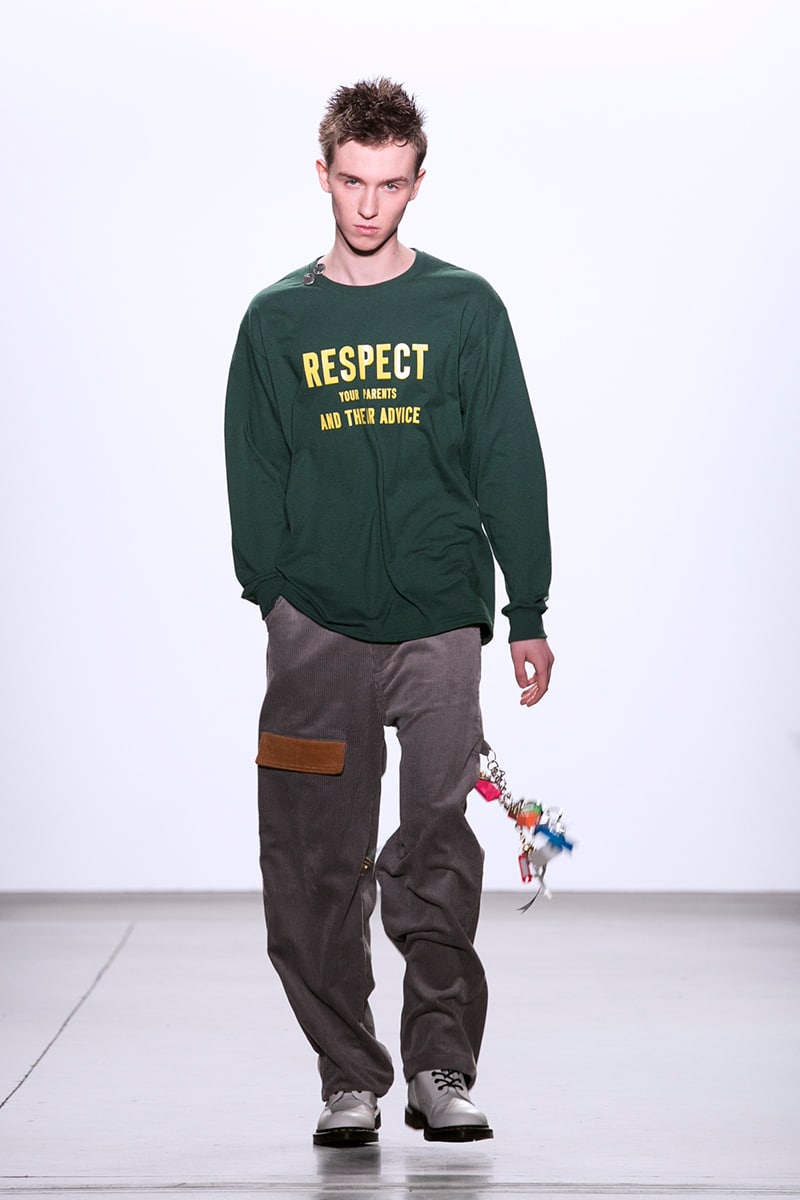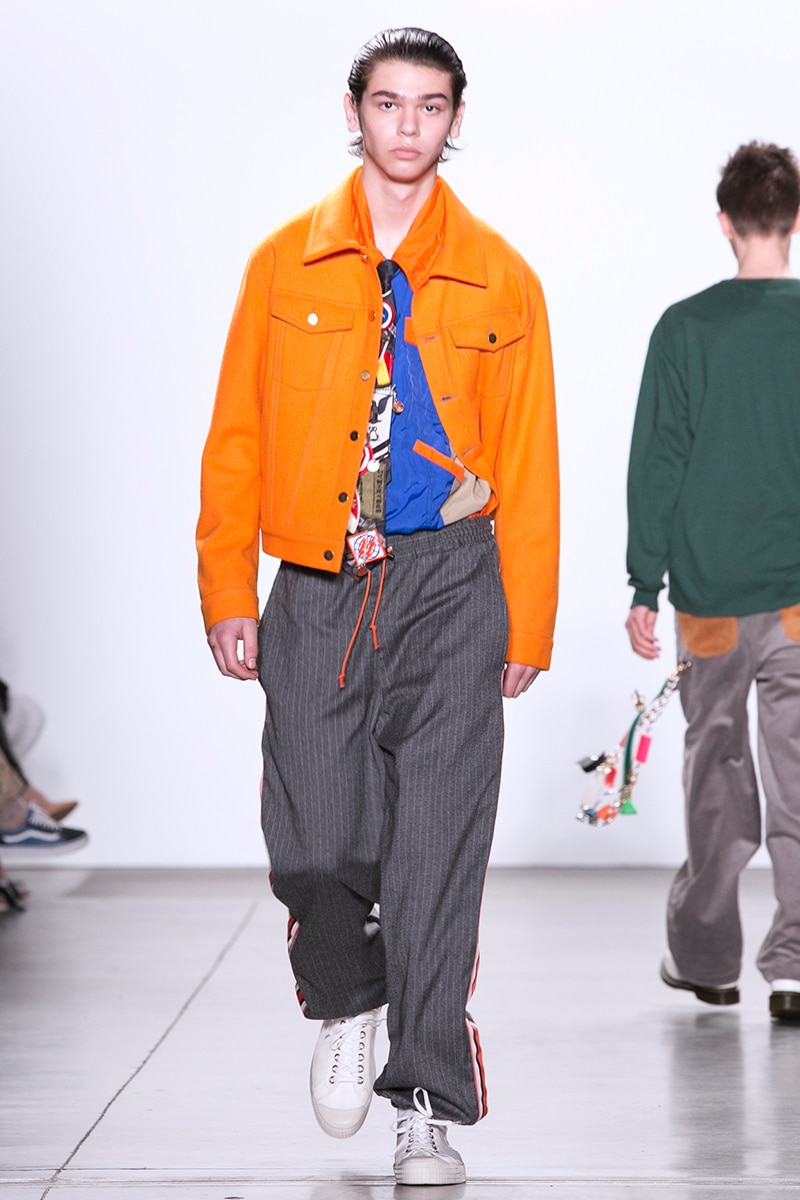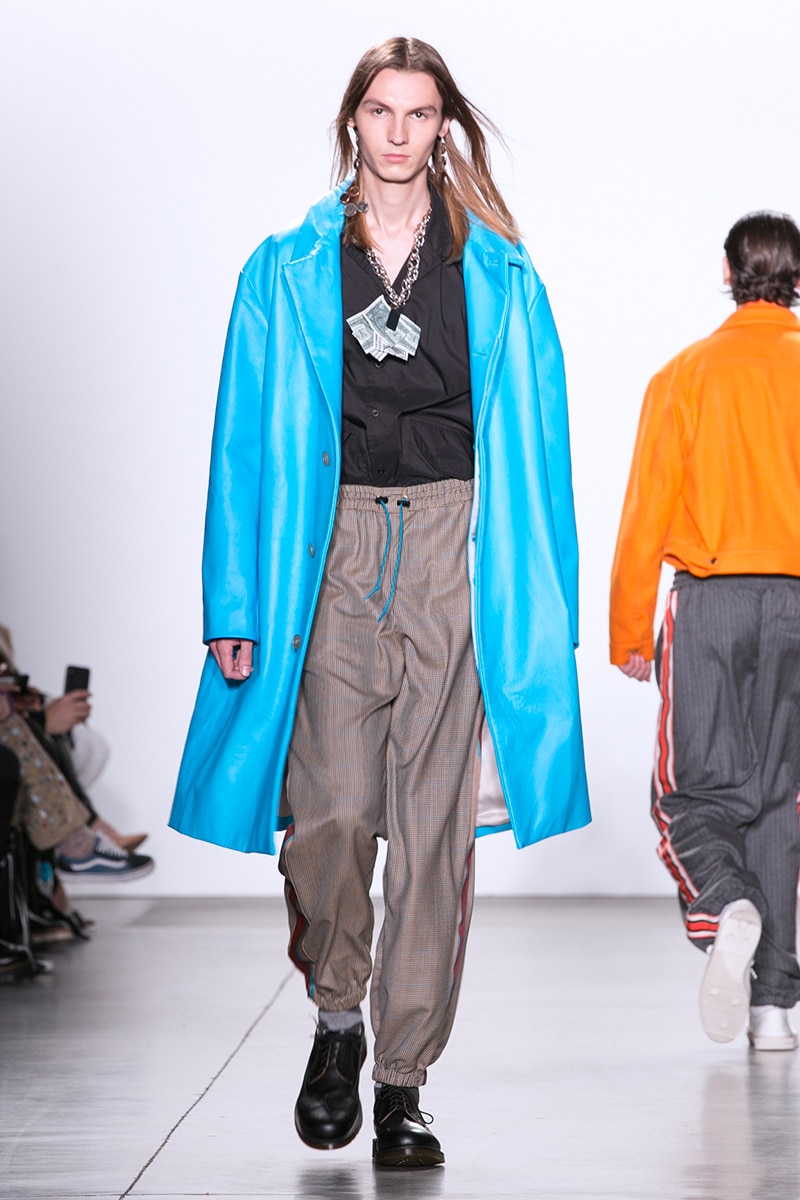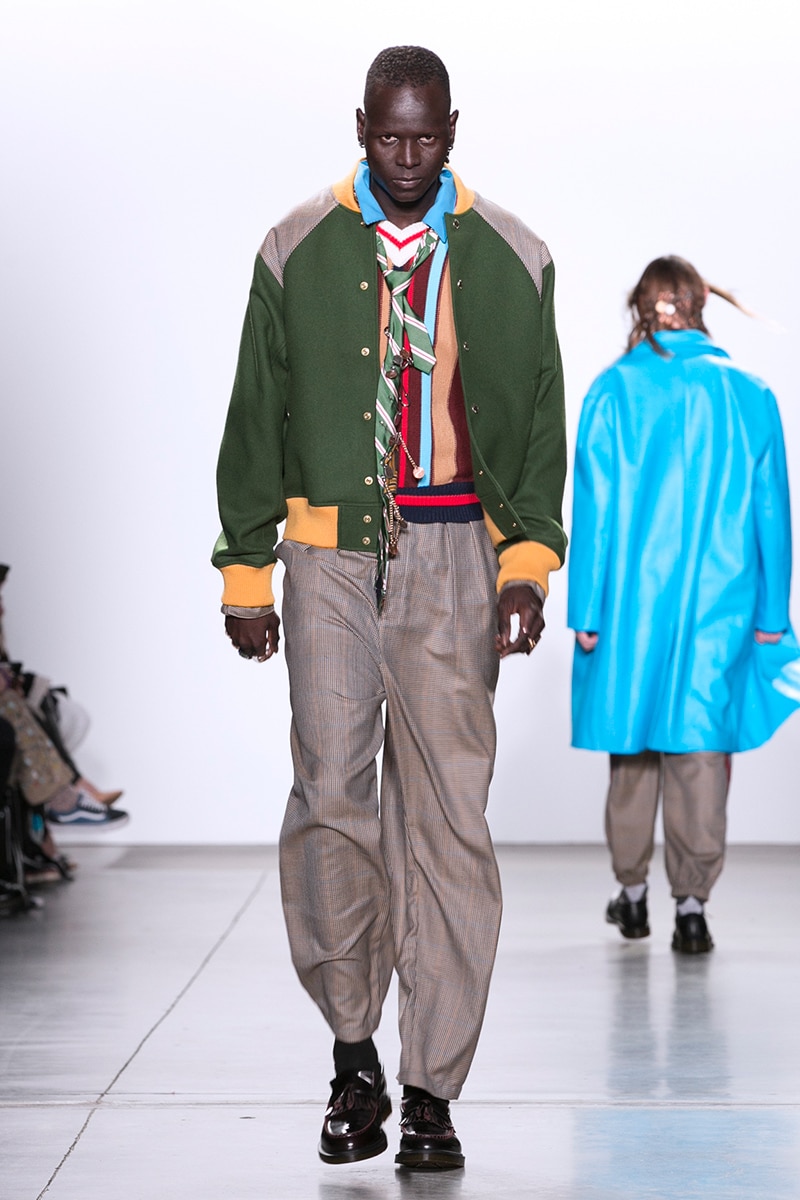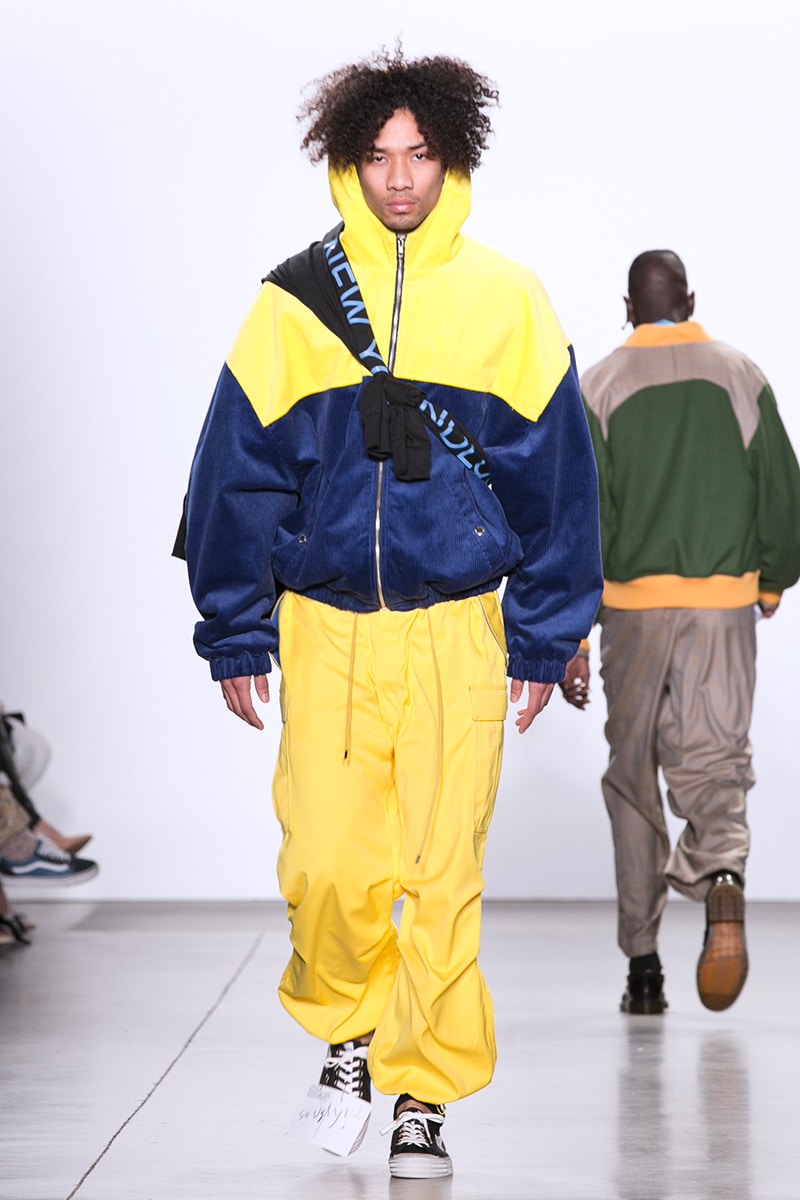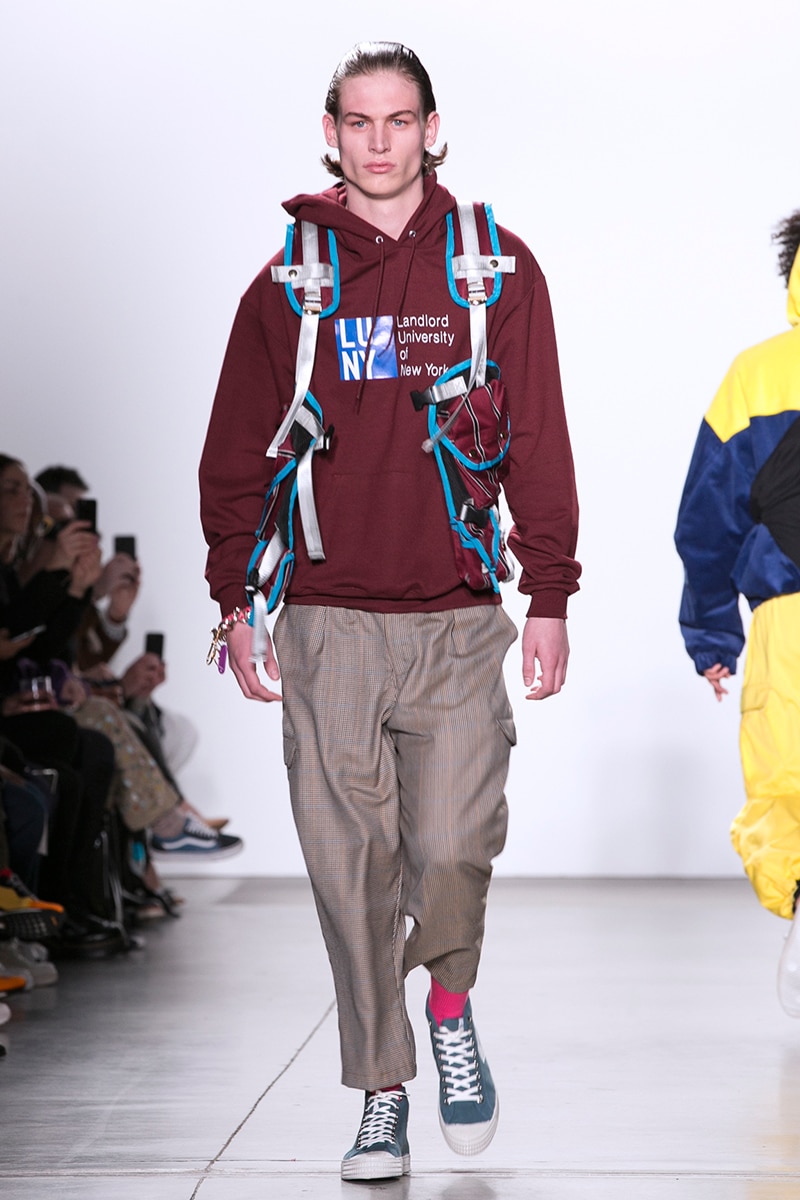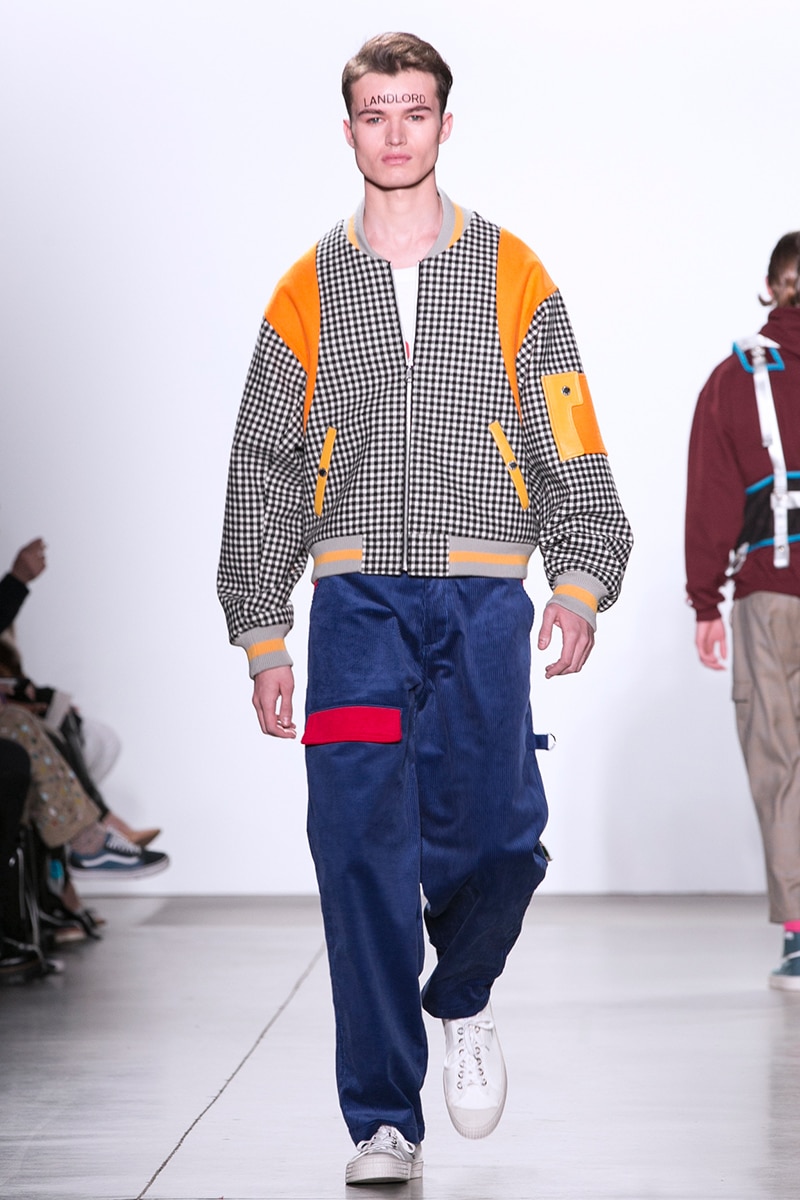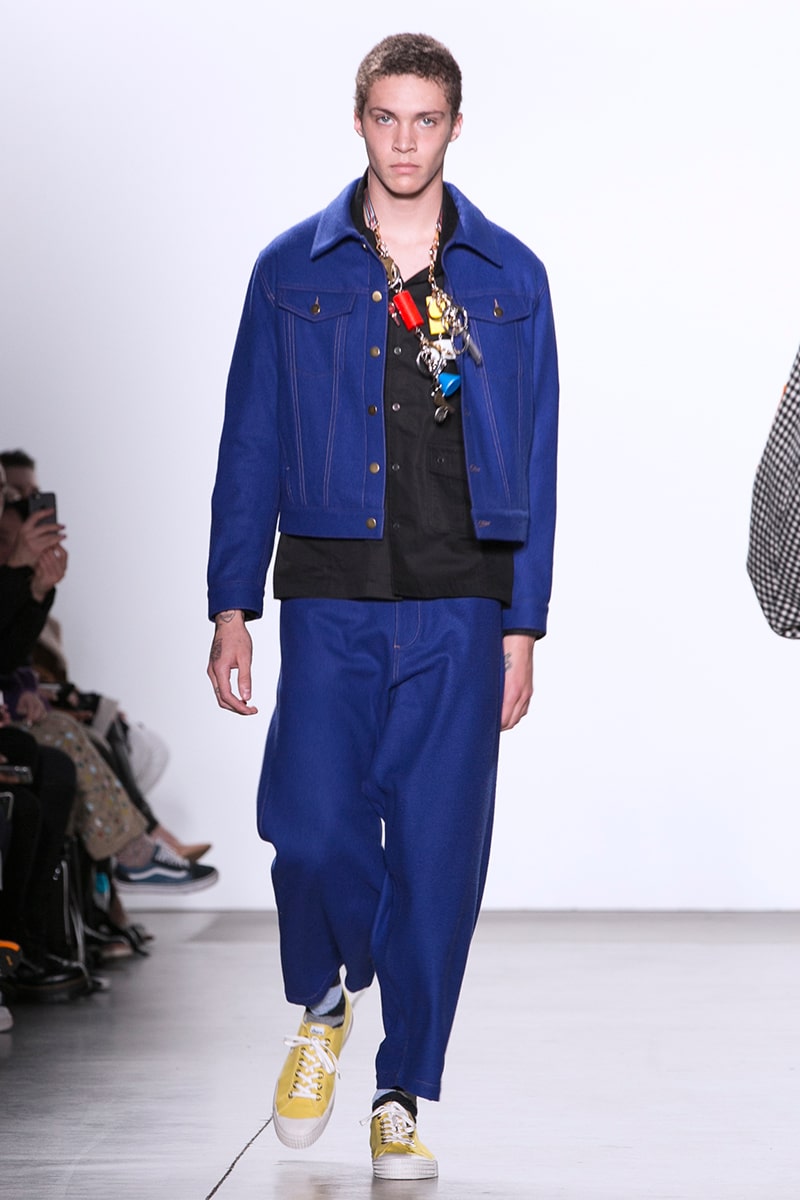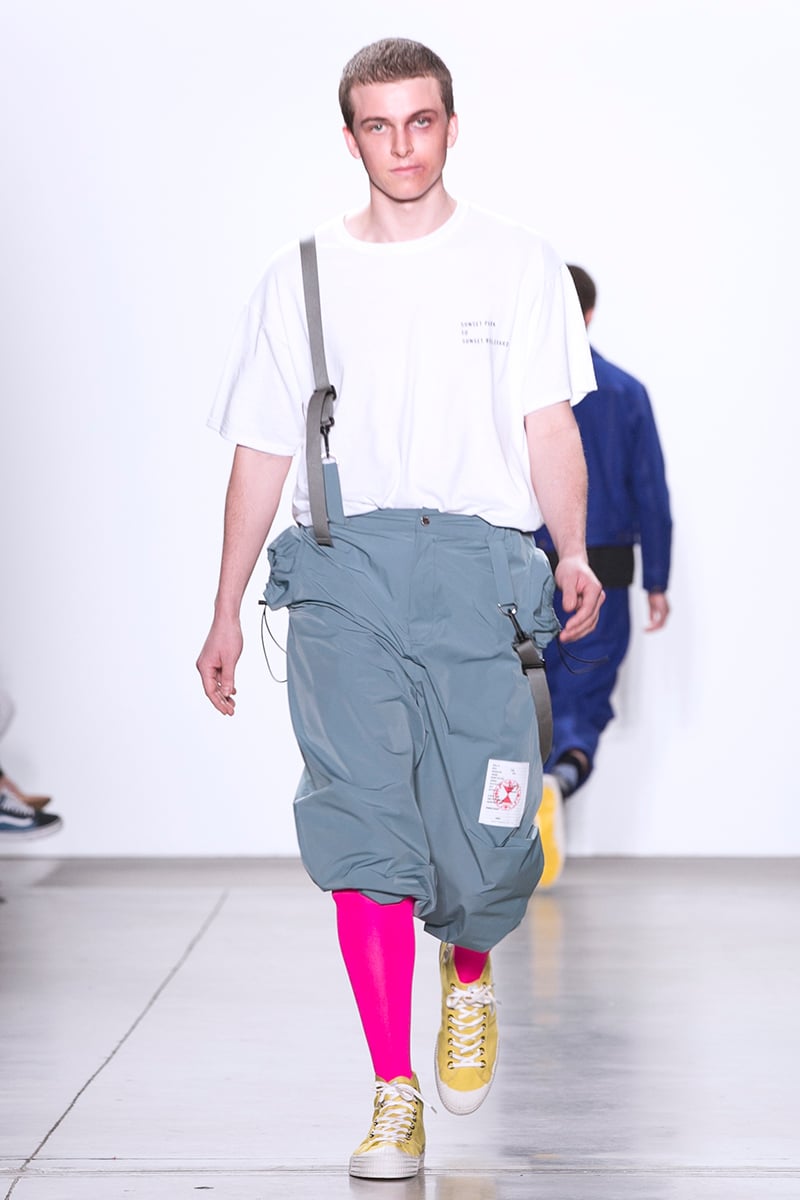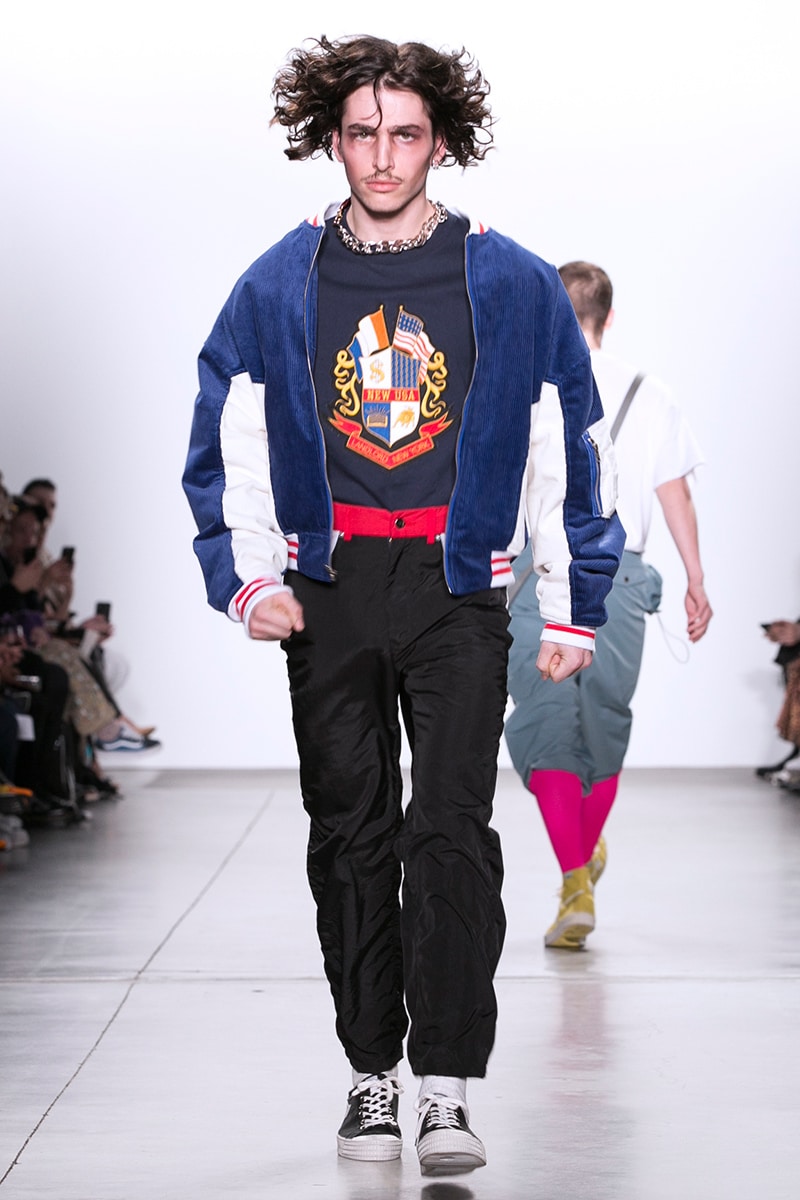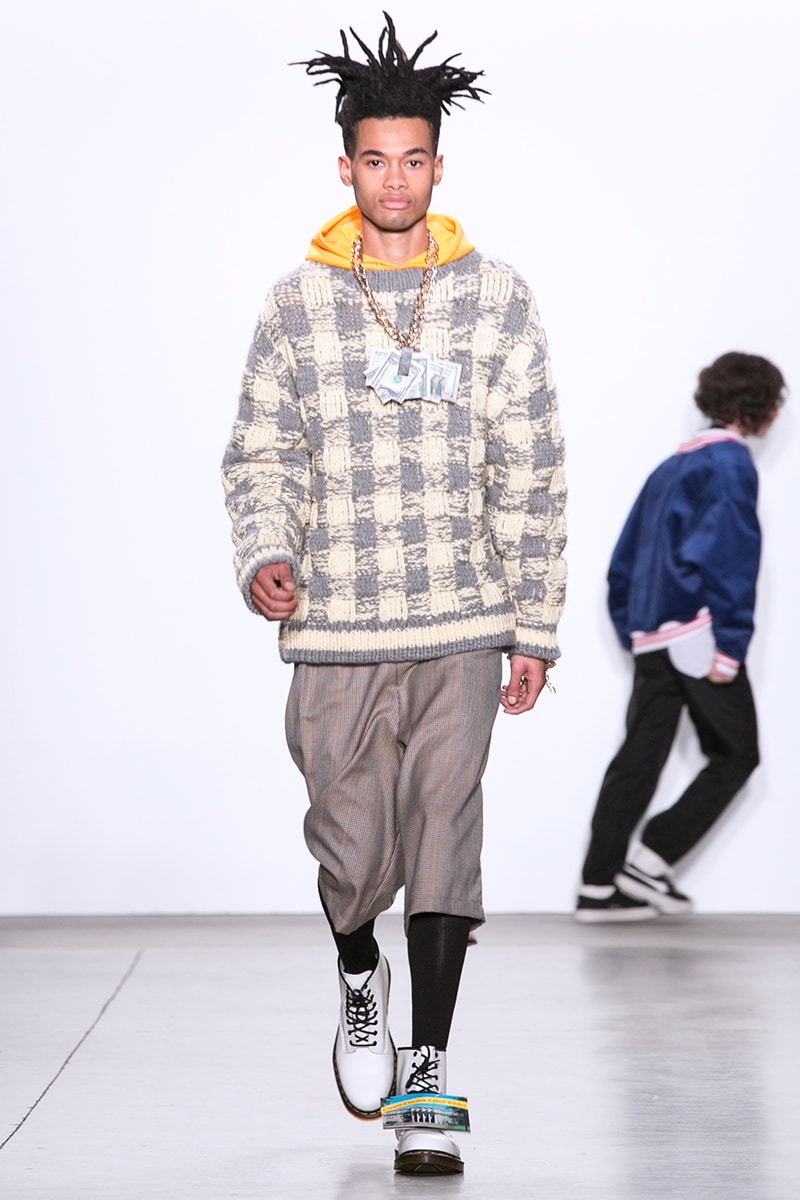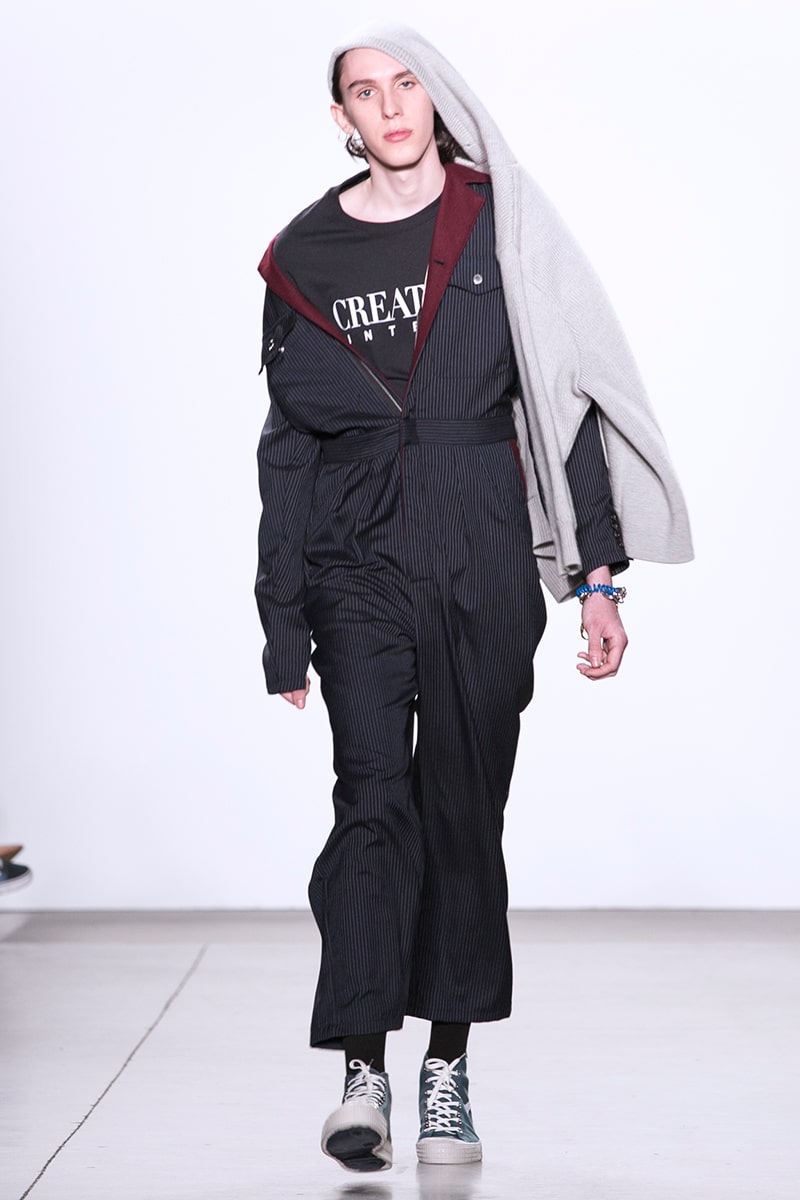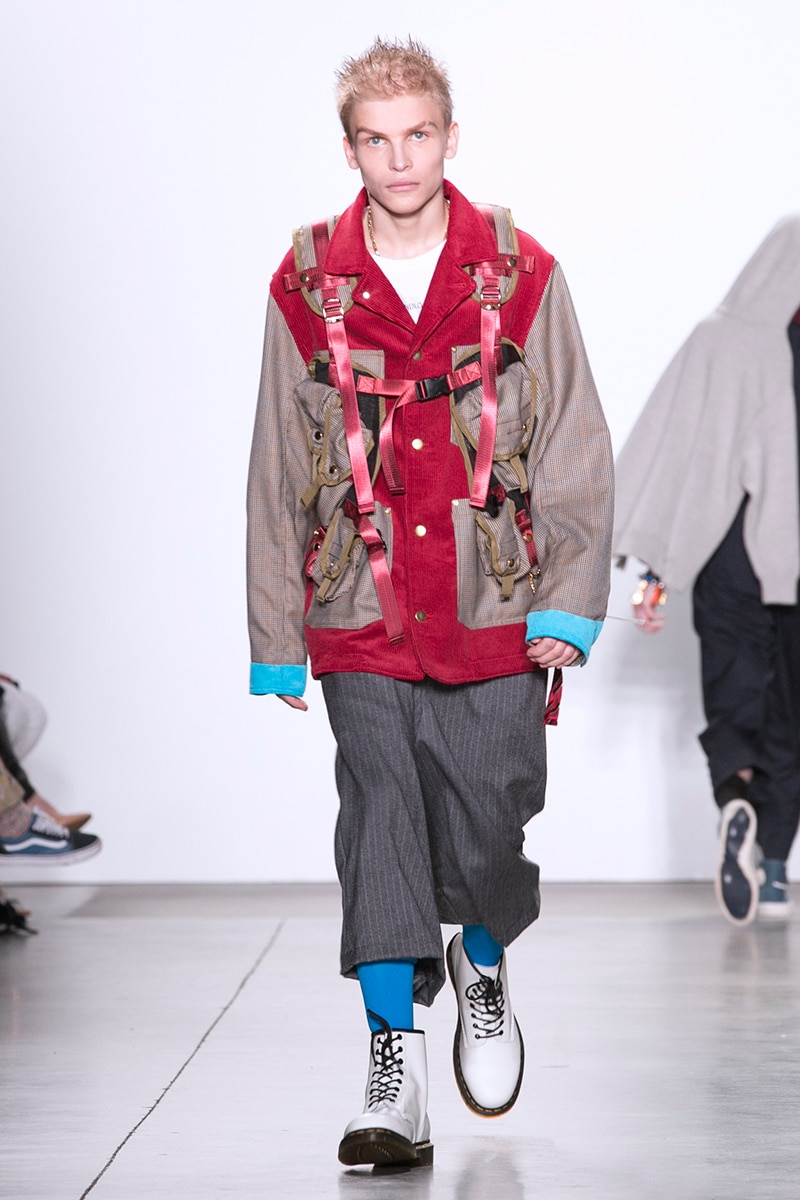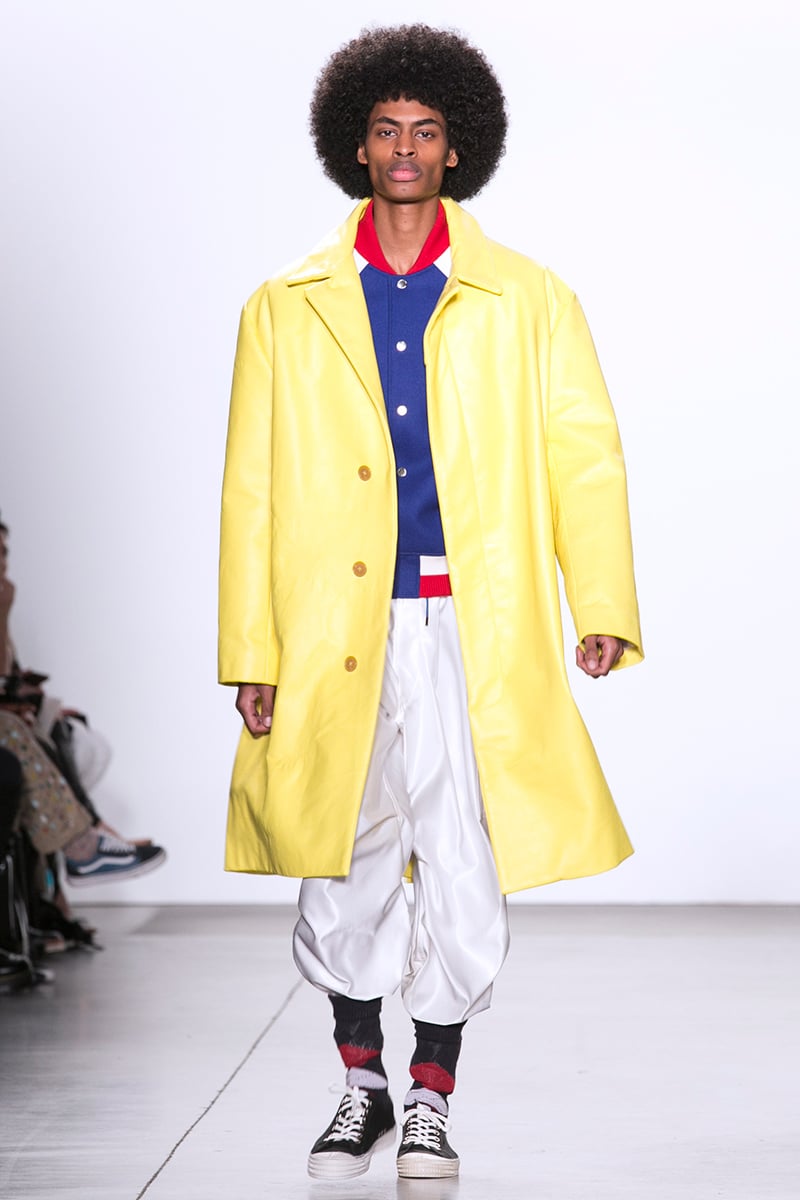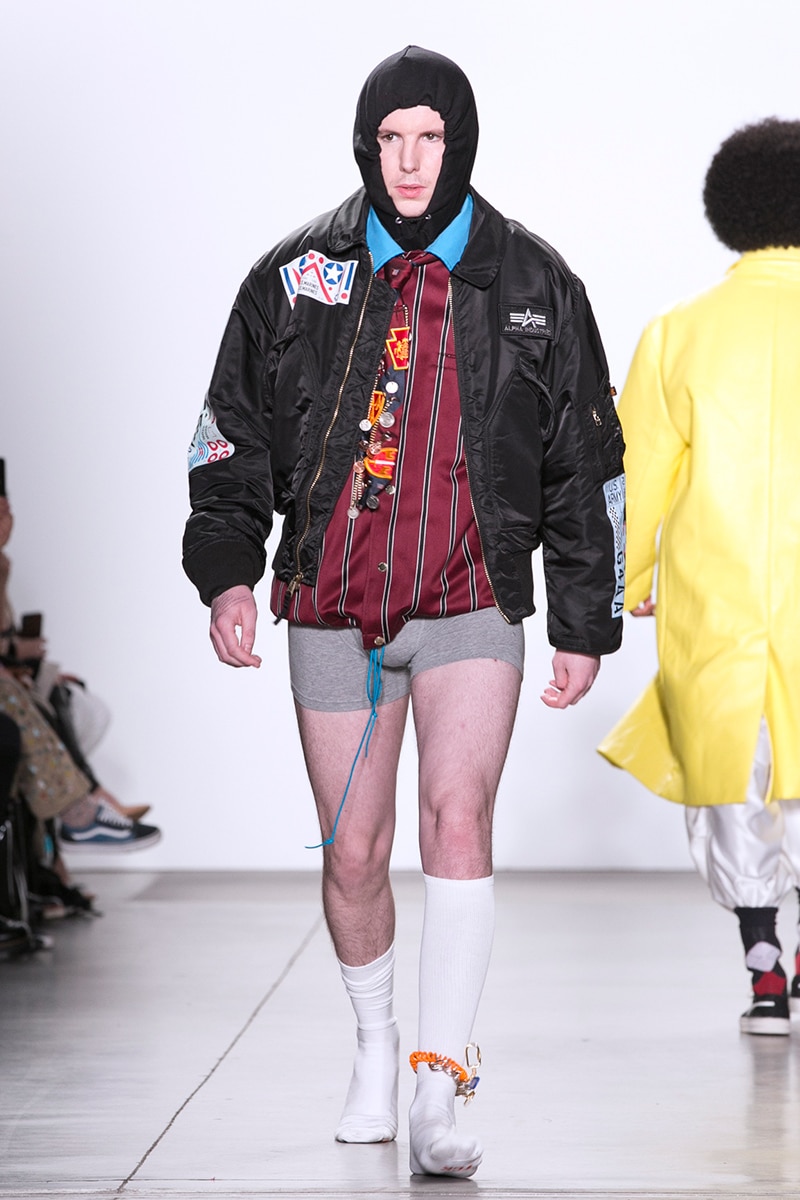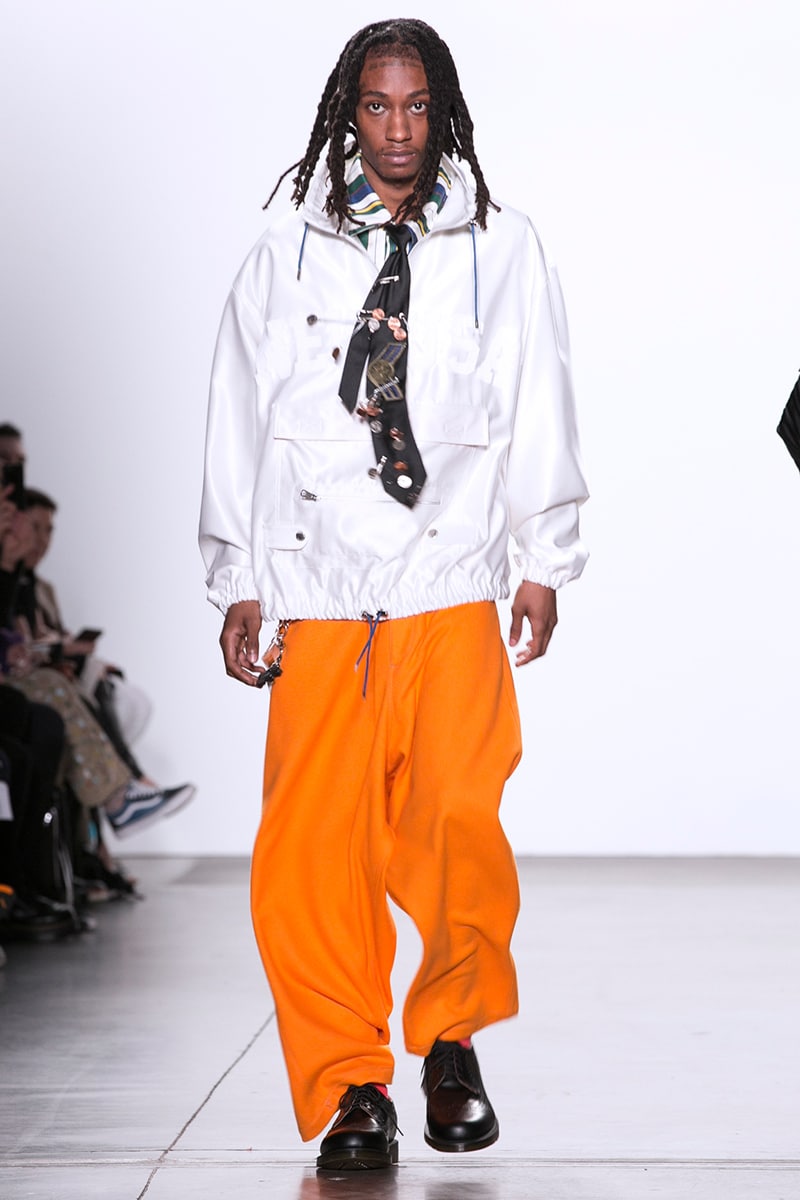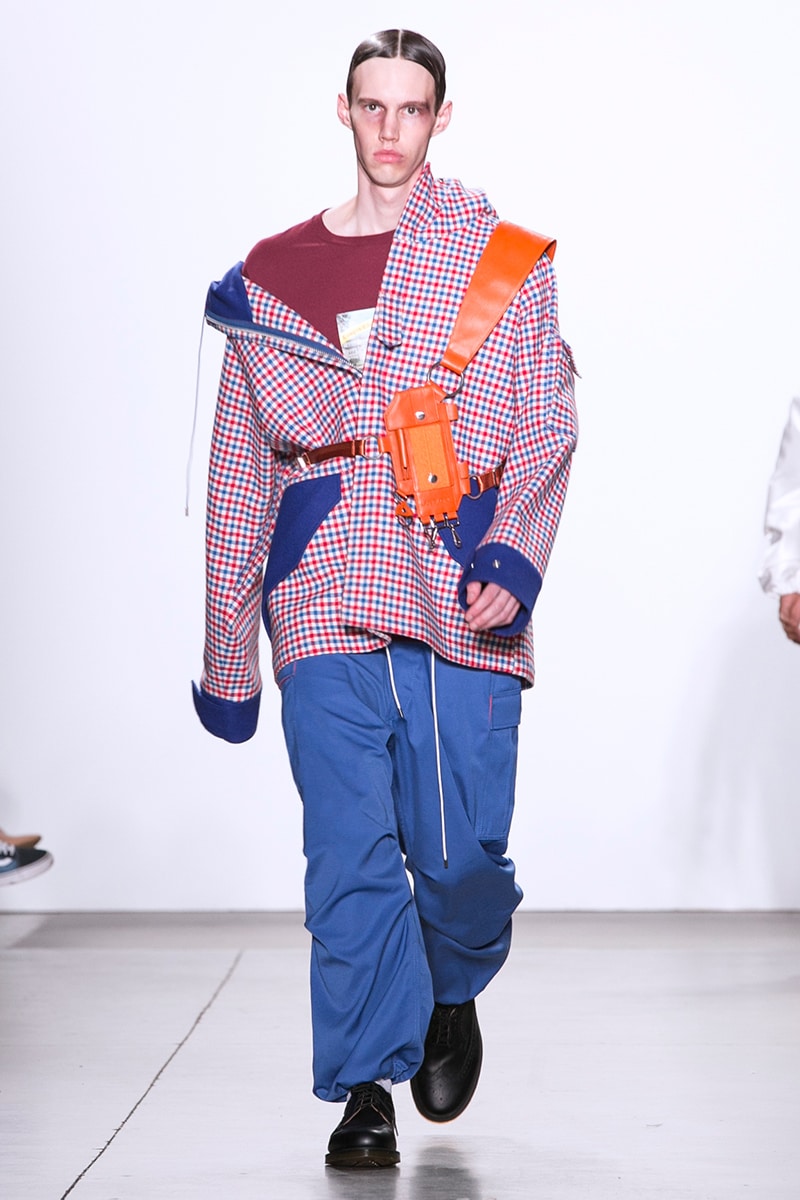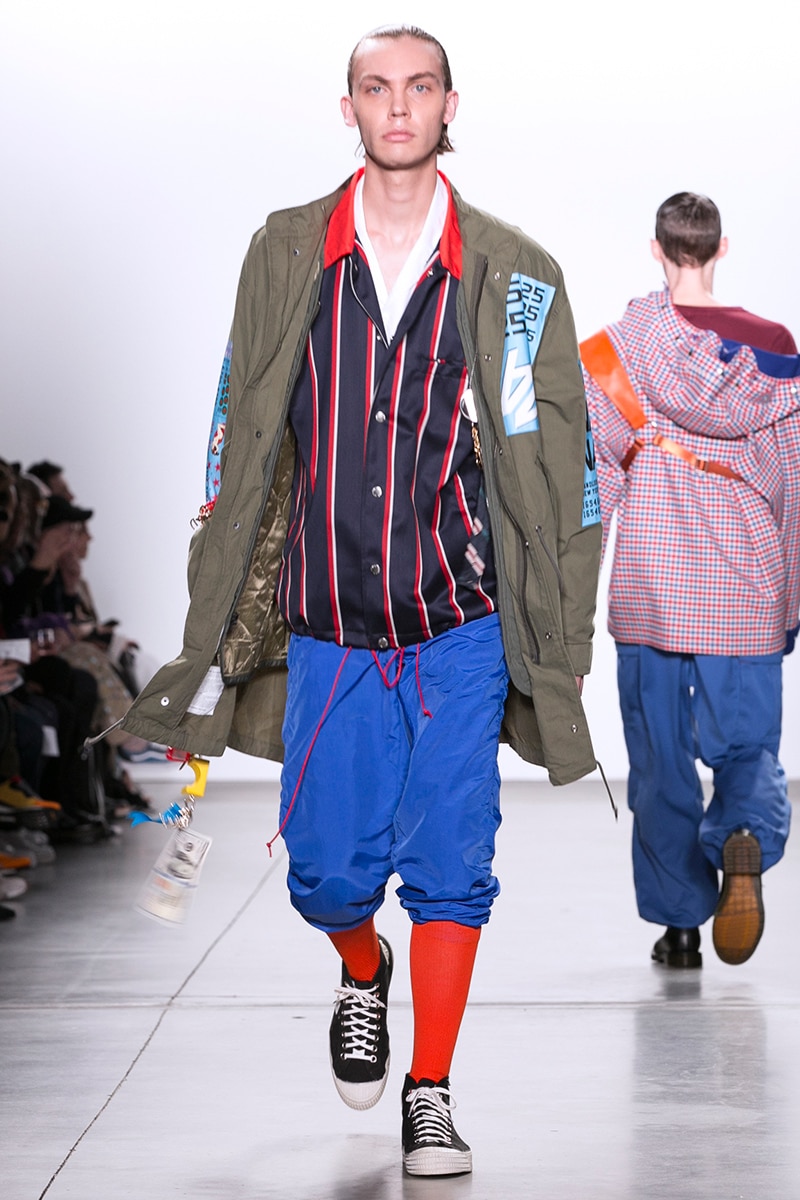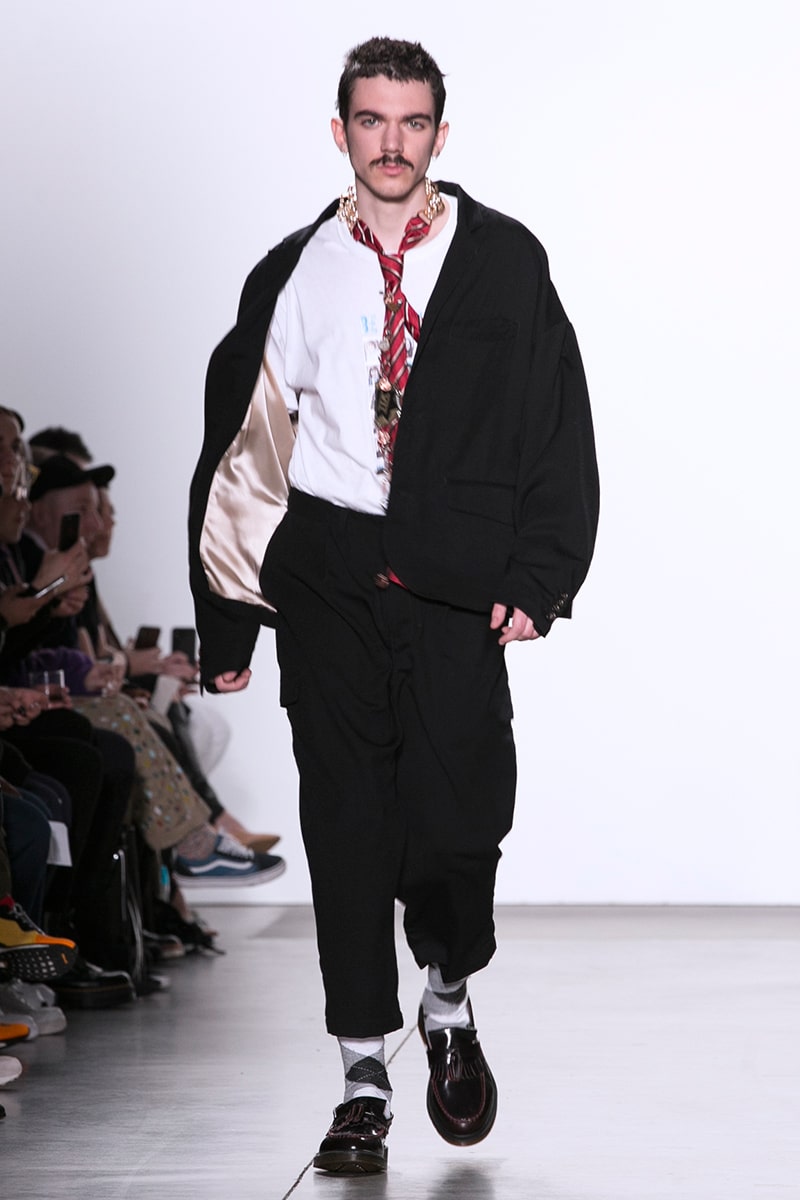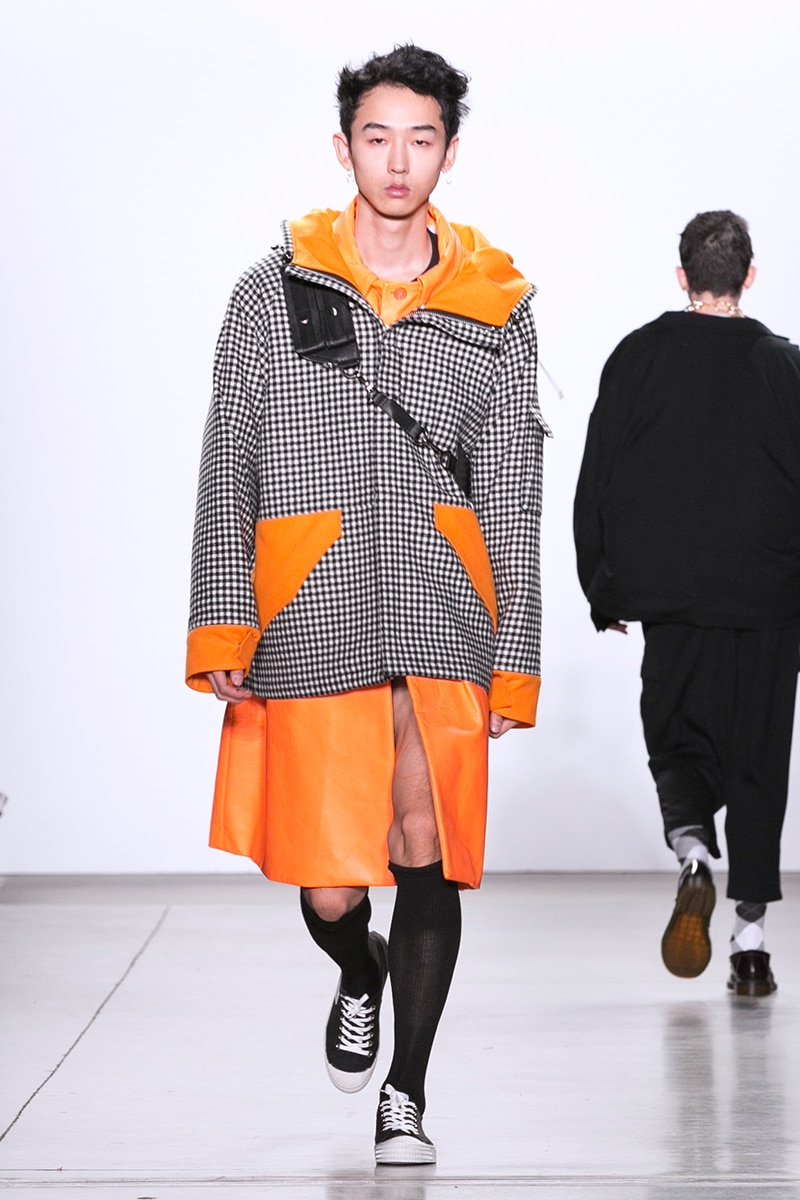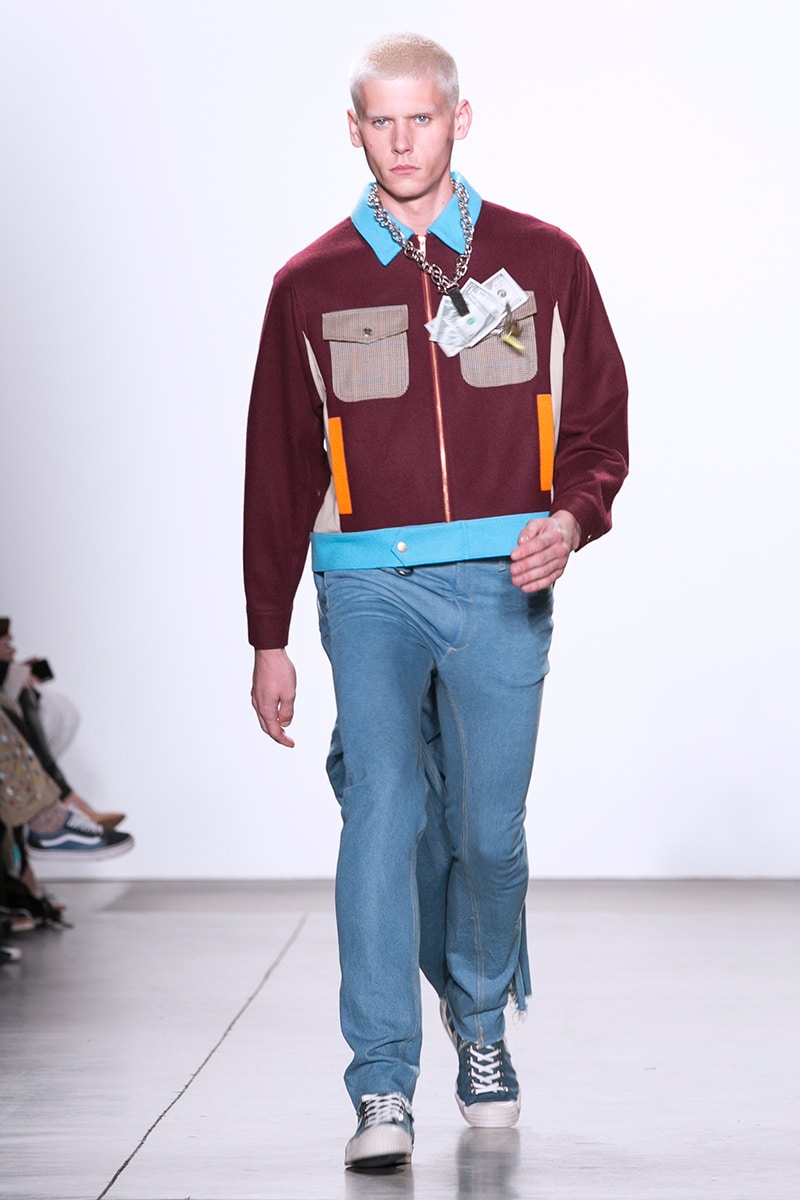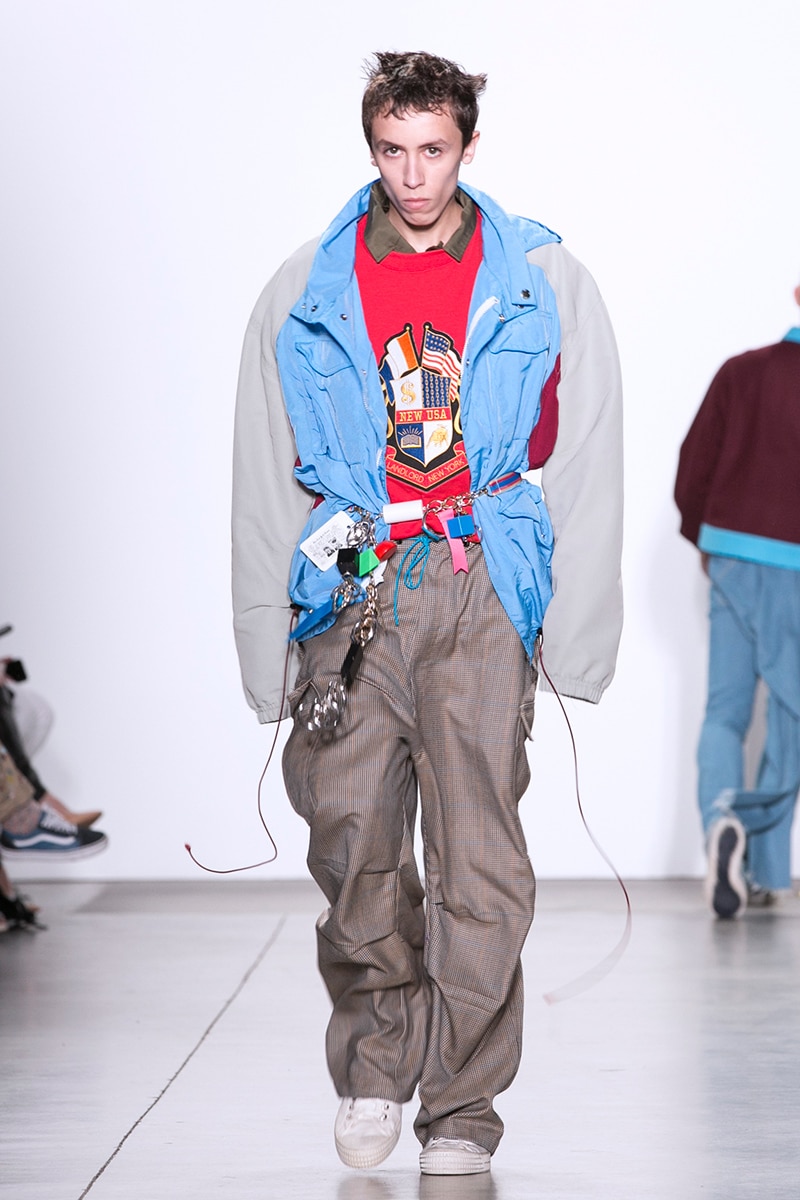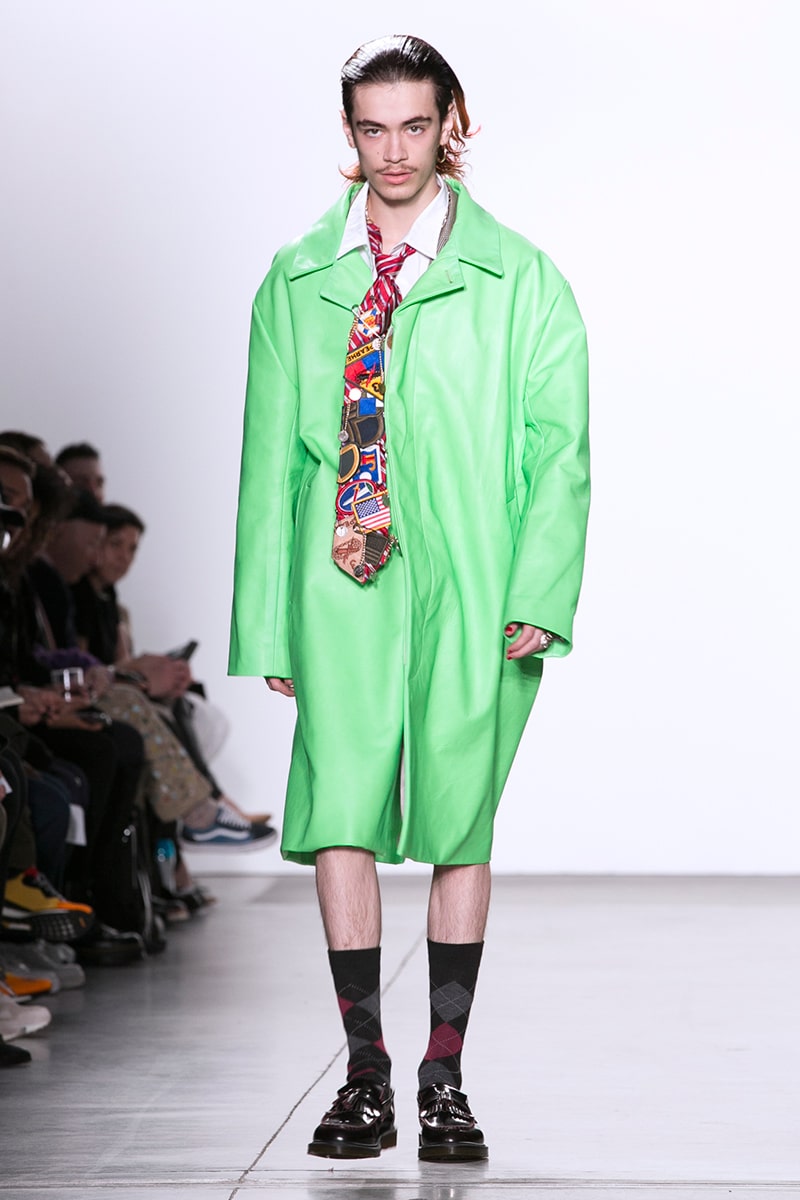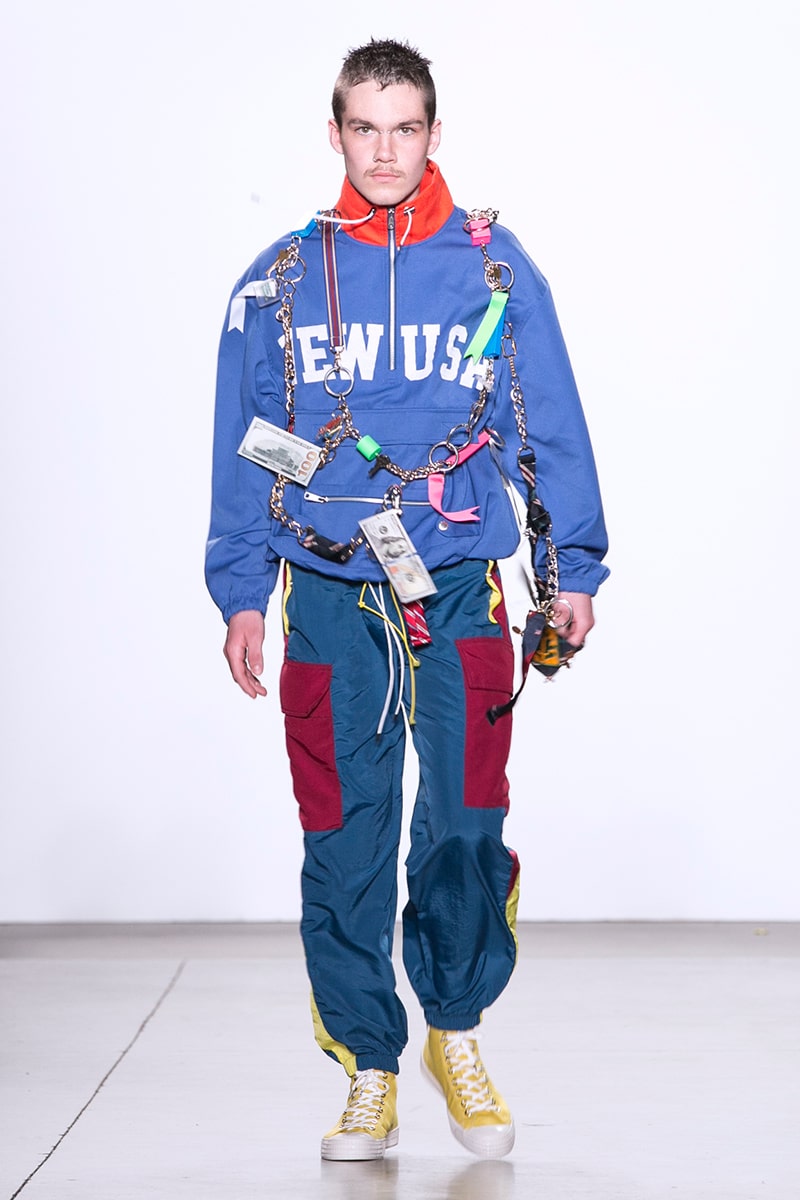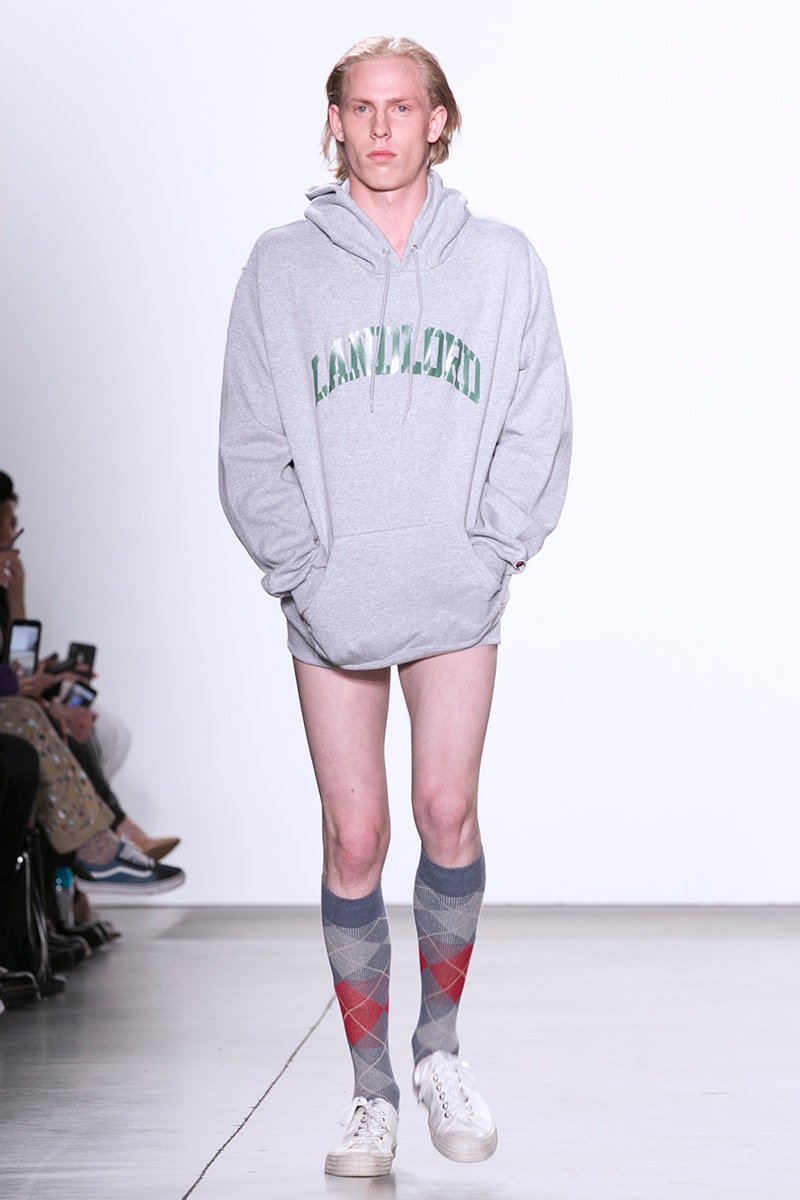 For LANDLORD's seventh collection, Creative Director Ryohei Kawanishi went back to school.
He was initially exclusively focused on the Ivy League, but then one morning while walking his daughter to school, he realized it would be more interesting to look at student style from kindergarten to graduate school. The Fall/Winter 2019 collection mixes adult academia with childlike creativity, using playful colors and shapes inspired by building blocks and playground toys. A formal meets informal style becomes this season's uniform: coach jackets are made from striped school uniform fabric, sweatpants are made from wool suiting and blazer jackets mix panels of herringbone check with bright corduroy.
The focal points of Fall/Winter 2019 are the leather coats, exhibiting superior tanning craftsmanship in lively neon colors.