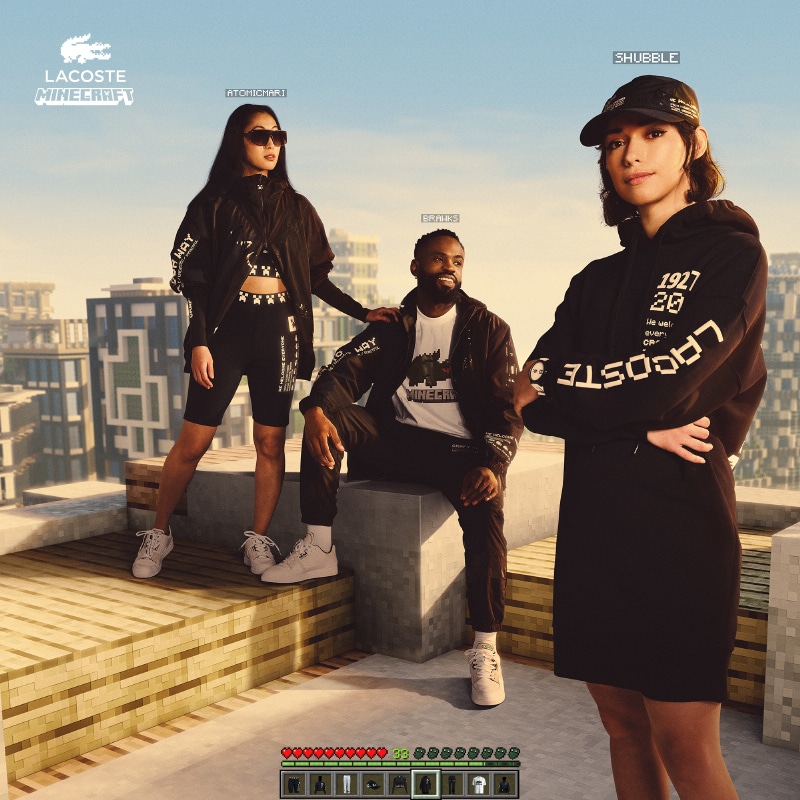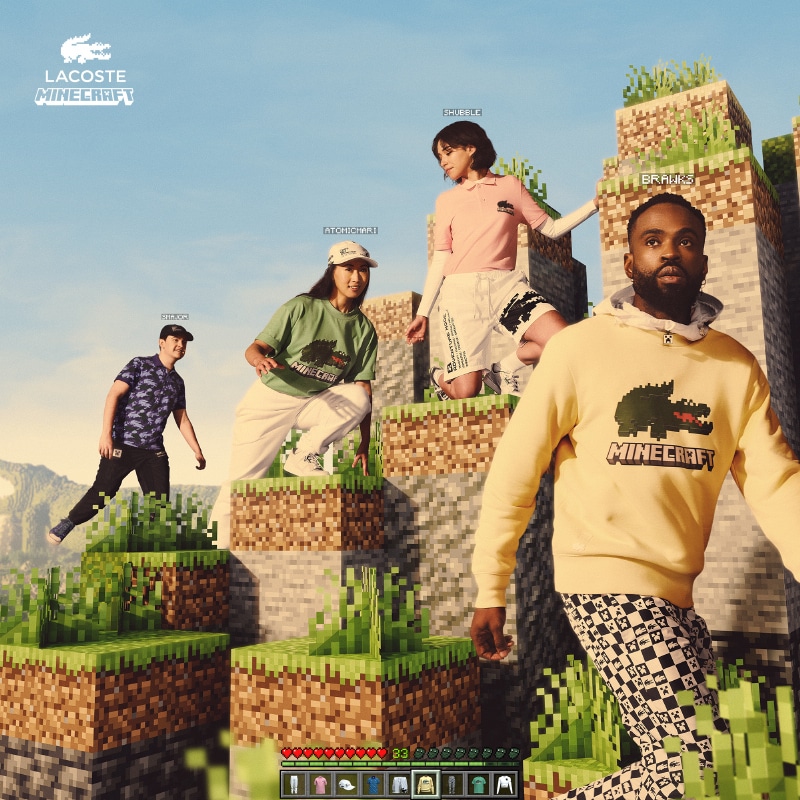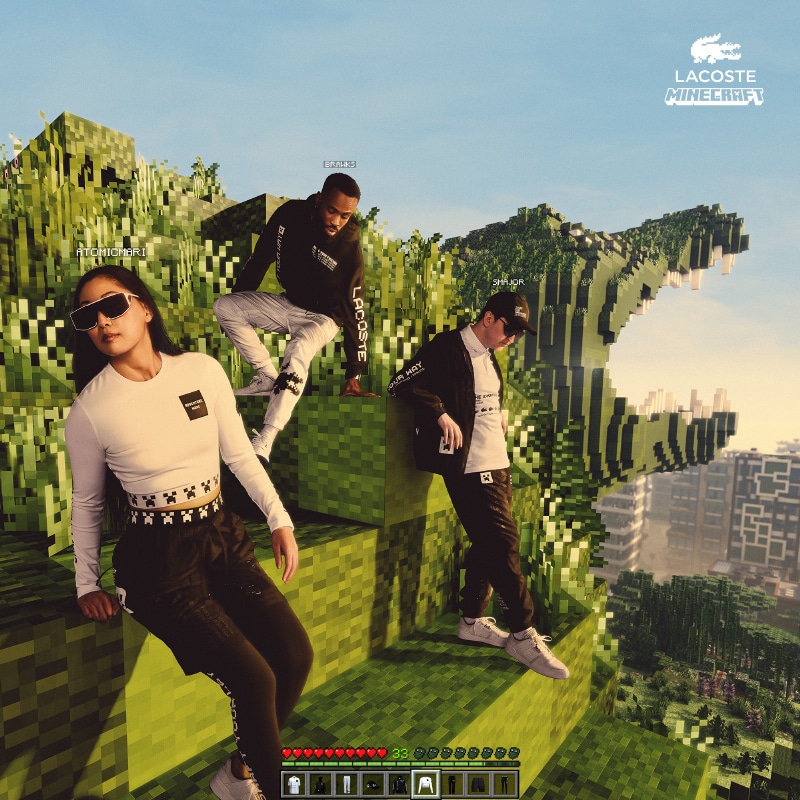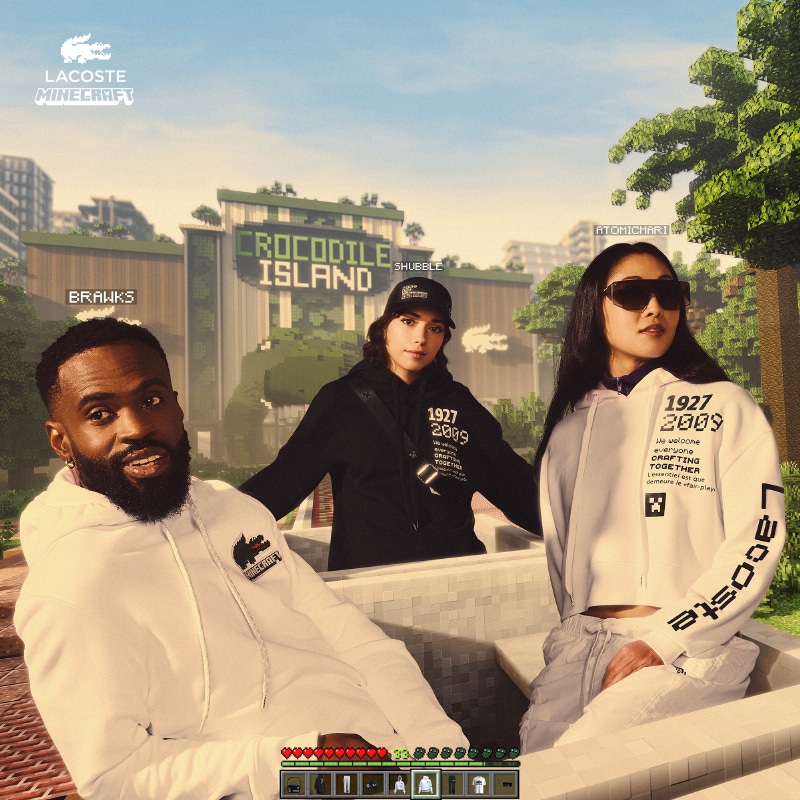 A week after unveiling its Fall/Winter 2022 collection called "Off Grid", Lacoste is back in the news for presenting its collaboration with Minecraft with a launch event held in the heart of Paris, specifically at the game's mecca, E-SPOT (150 Rue de Rivoli) attended by 400 people.
This event related to the world of the metaverse and digitalization served as a stage to play and discover the pieces of the collection, mainly composed of new essentials designed for Spring/Summer 2022 to express your own style, in the real and virtual world, such as polo shirts, sweatshirts, caps, sports bras, and leggings; all featuring the French brand's logo reimagined and pixelated by the Minecraft Creative Studio. Interestingly, it was streamed on Twitch so that gamers outside Paris could also celebrate their shared passion for the game.
What is the partnership between Lacoste and Minecraft all about? To build bridges between two worlds and immerse us in them, and invite us to play, with a common philosophy, with the starting point of helping each other to build a better world. Through this, we can discover ourselves as a player, as an enthusiast and as a member of a community.
Last but not least, the collab is also about exploration in both the virtual and the real. Adventurous, bright and fair-playing, all styles of players can now wear a tailor-made uniform. A collection that focuses on the uniqueness of each, to celebrate it better.
The Lacoste x Minecraft collection will be available from 16 March.