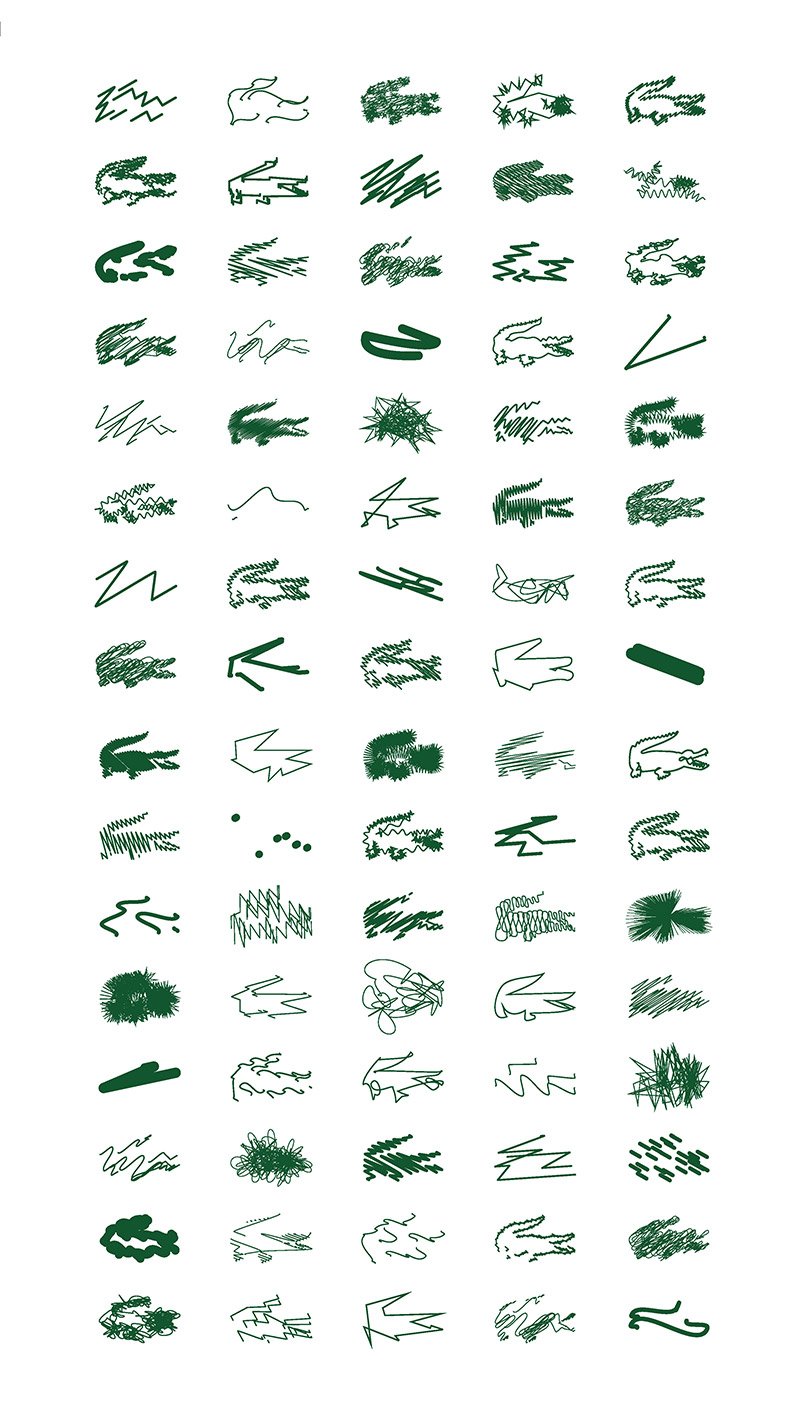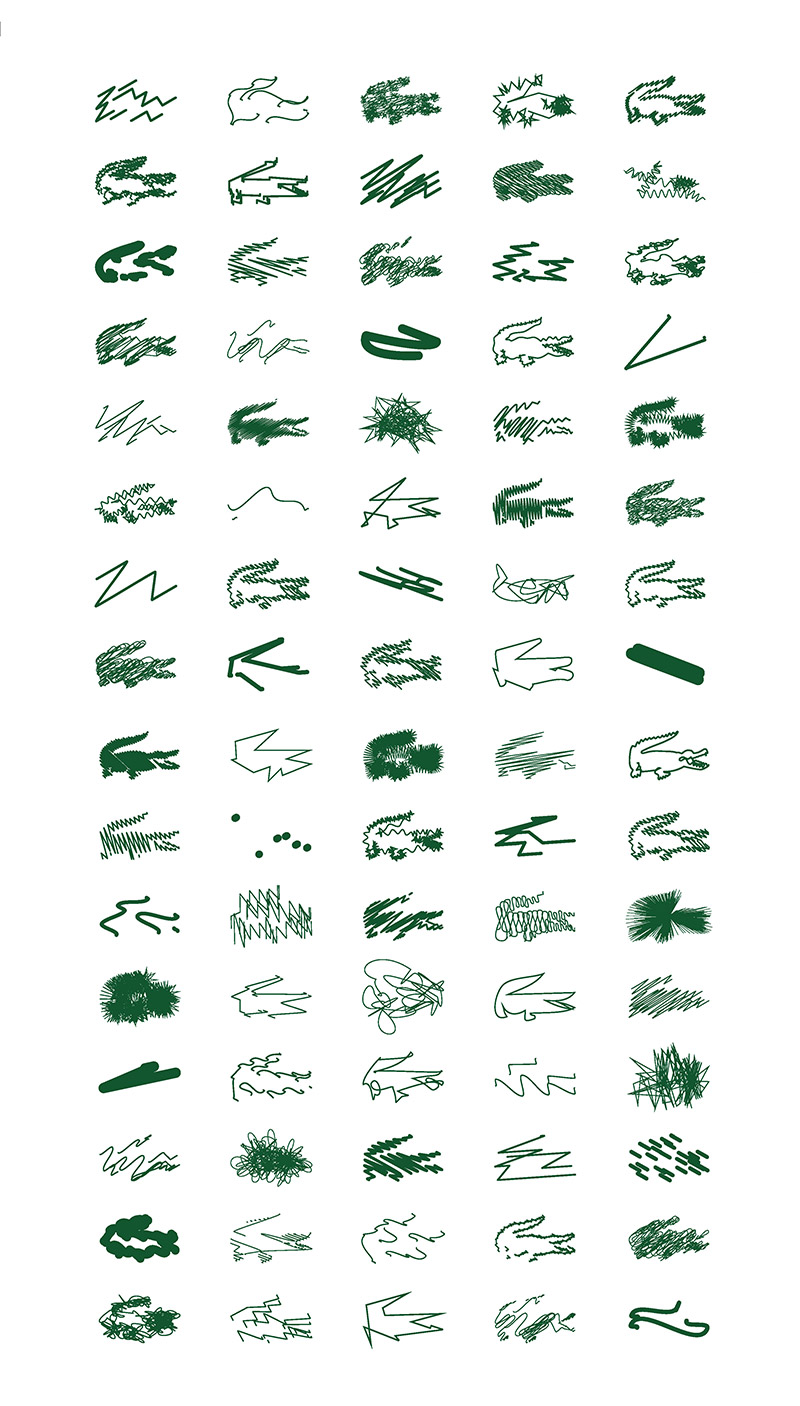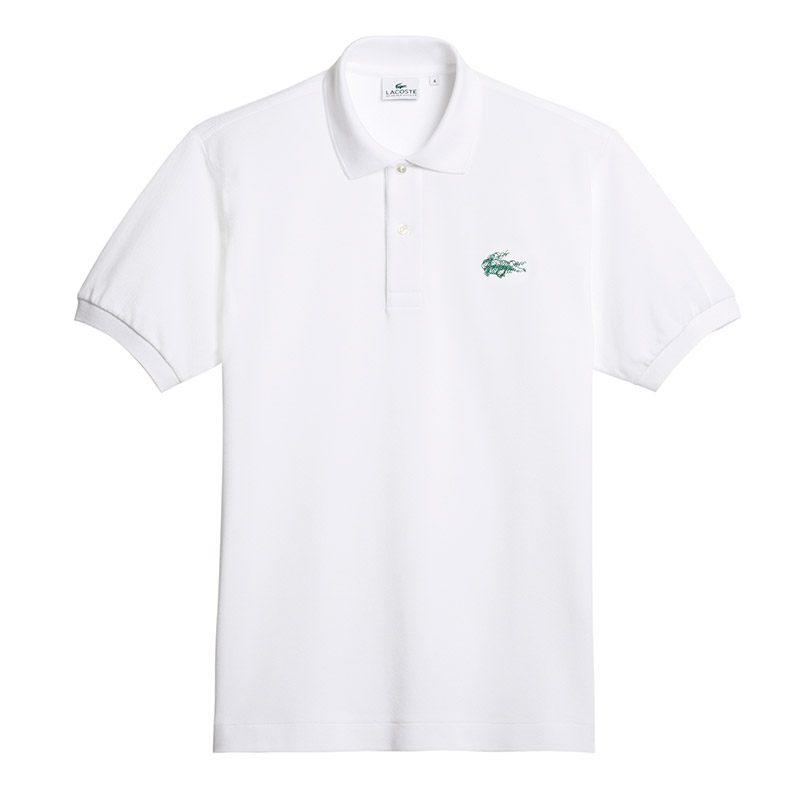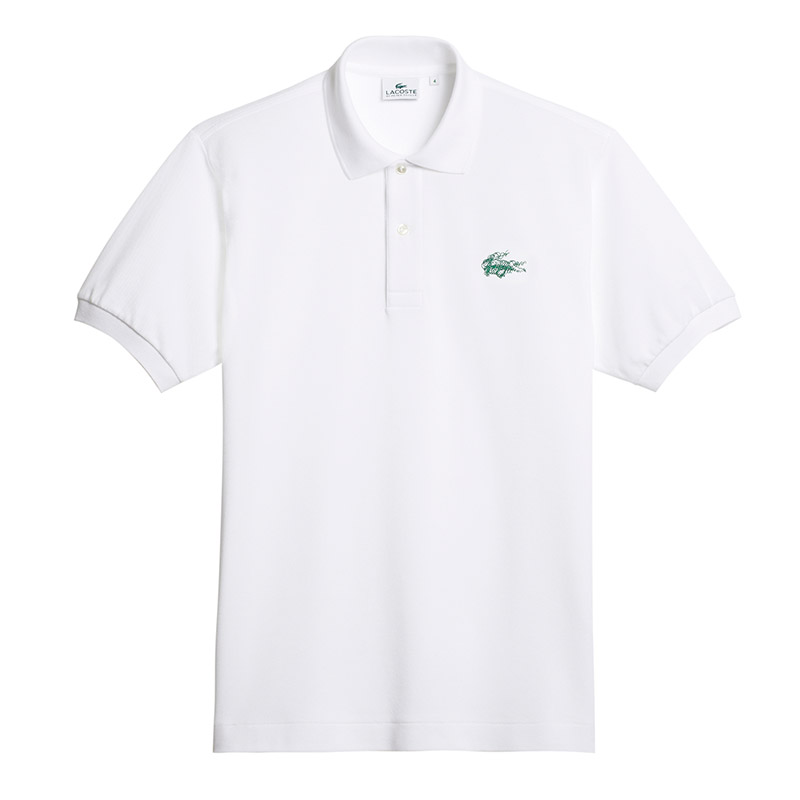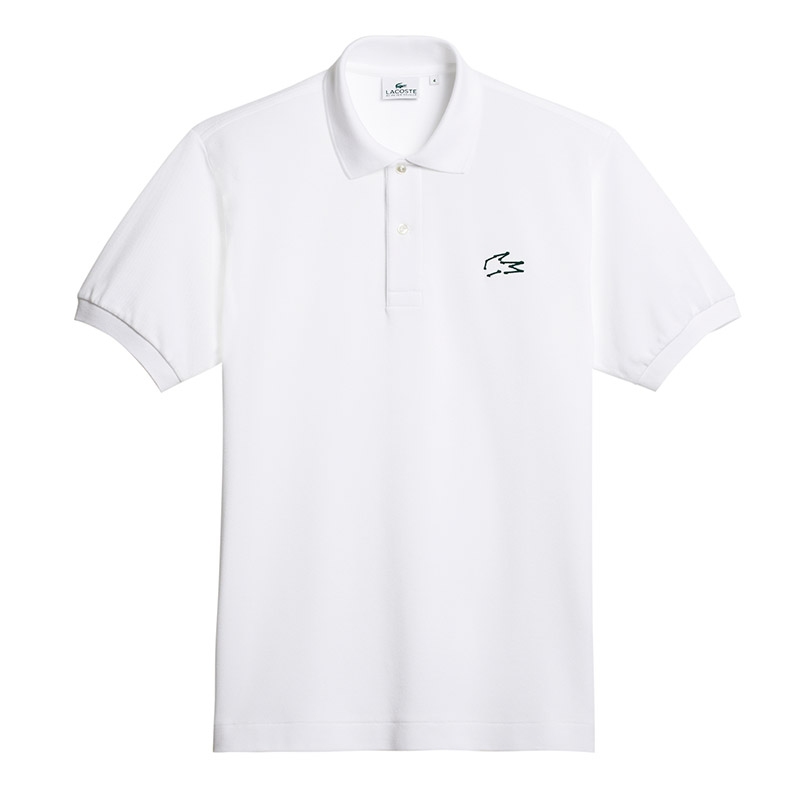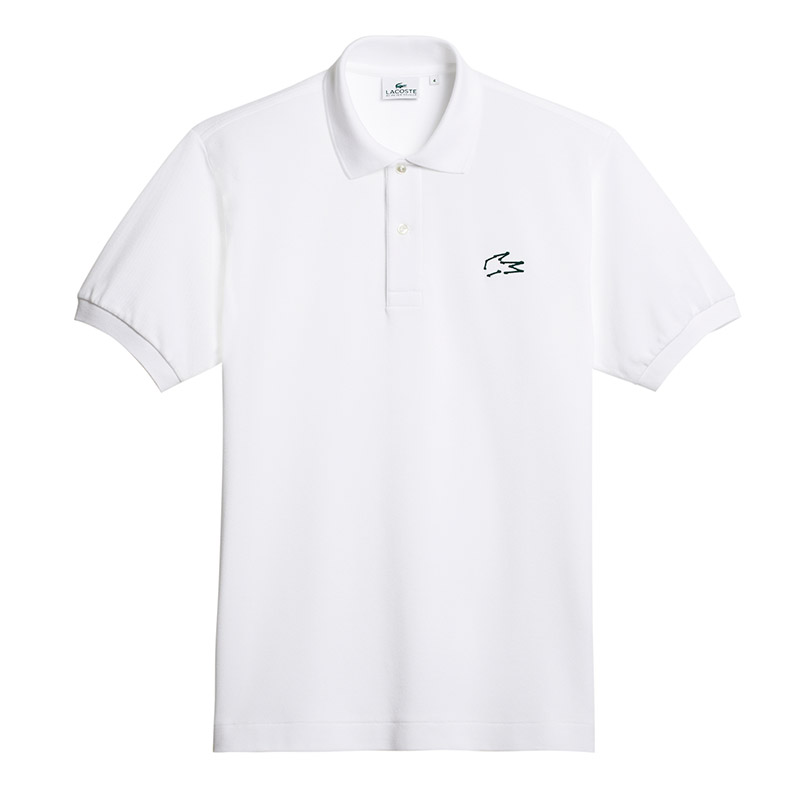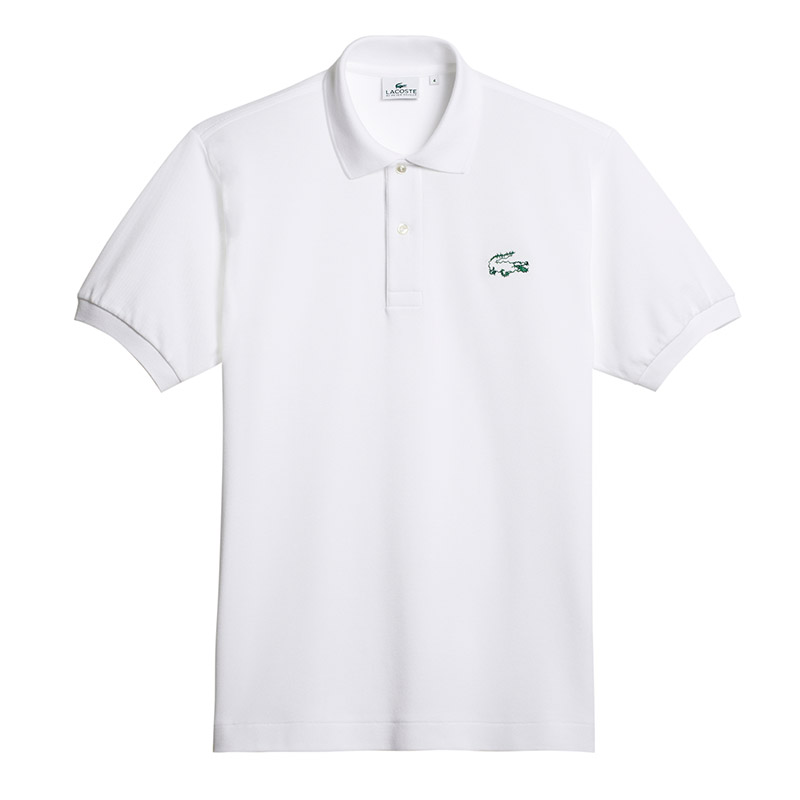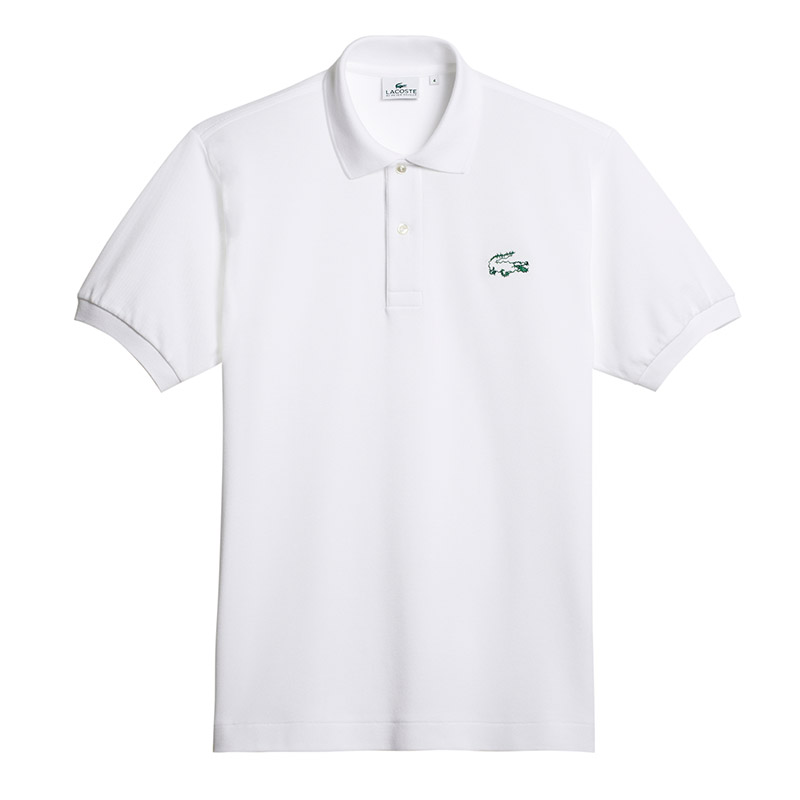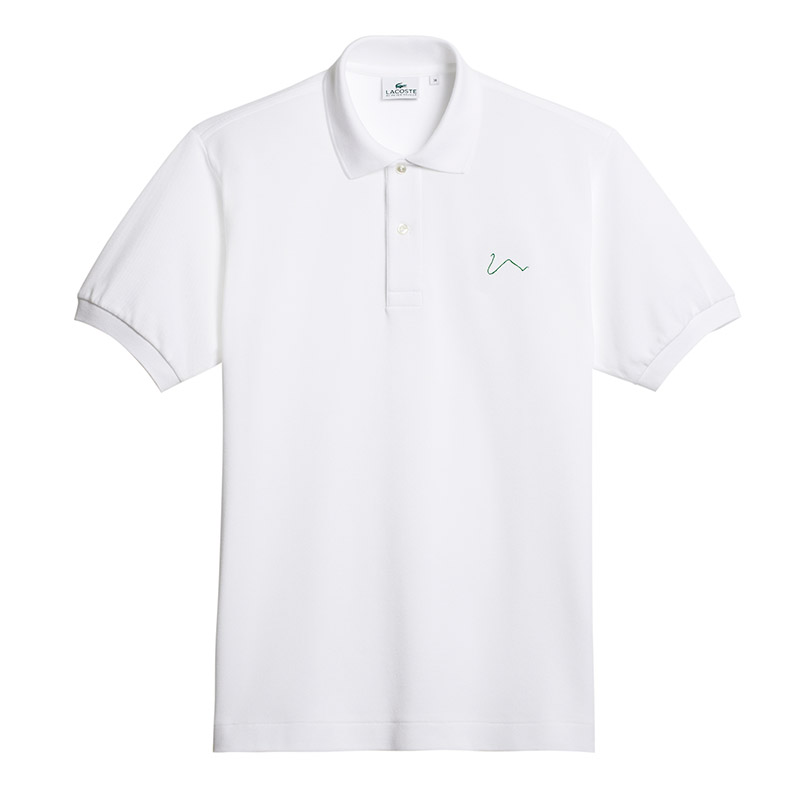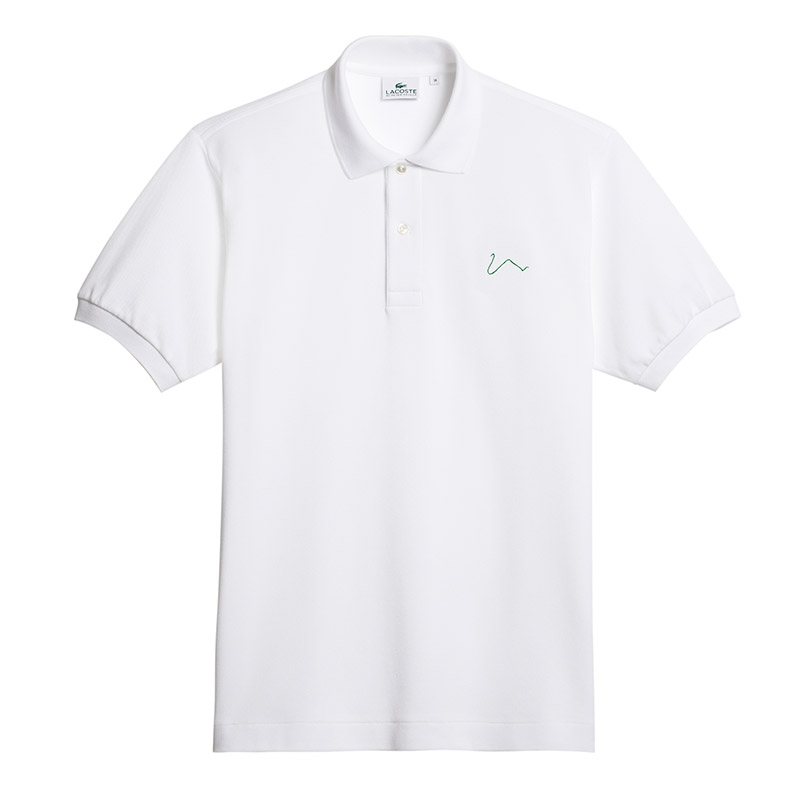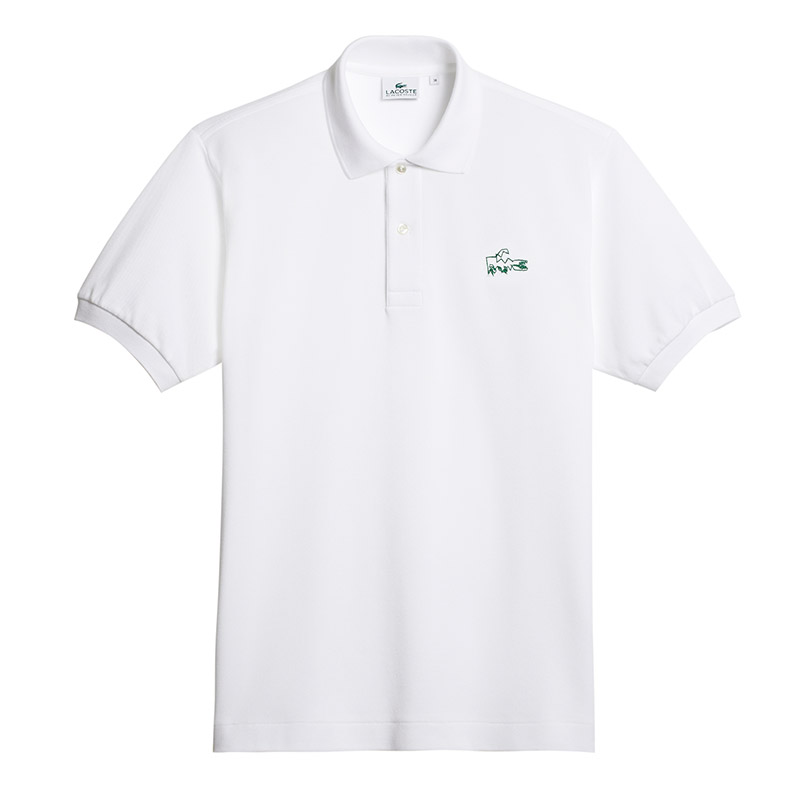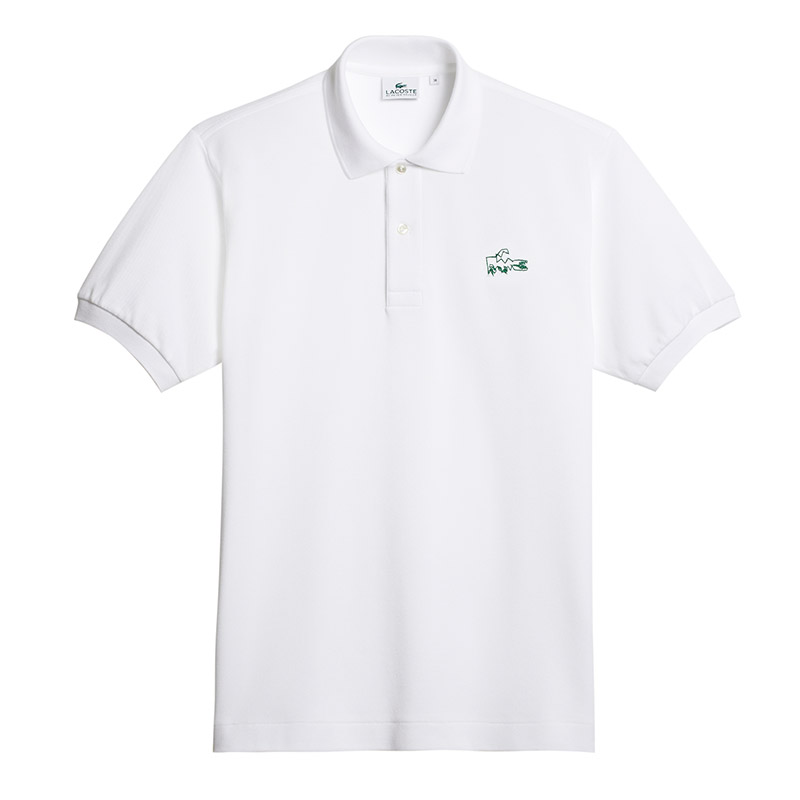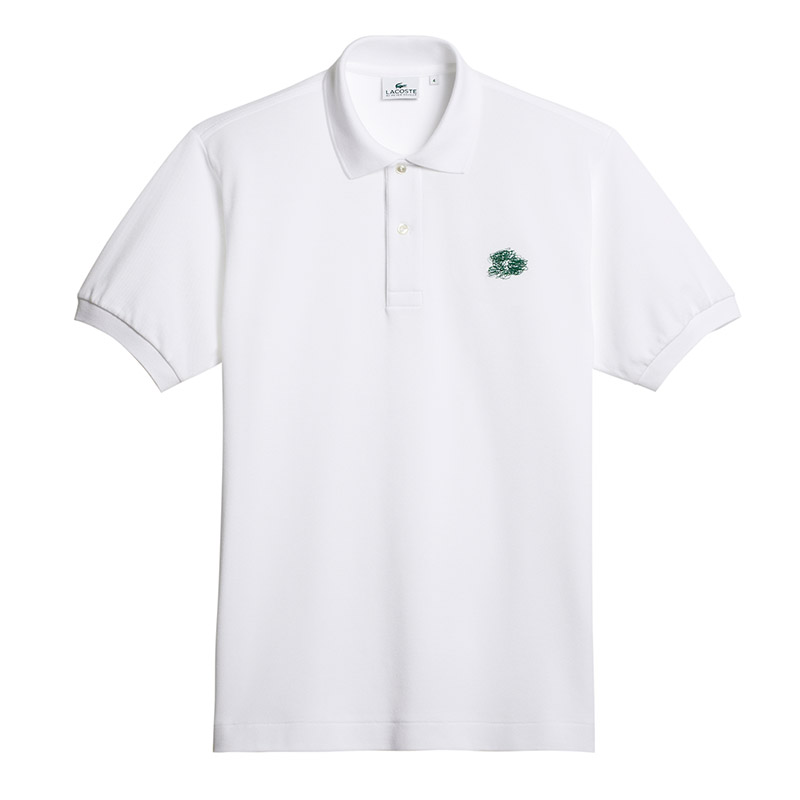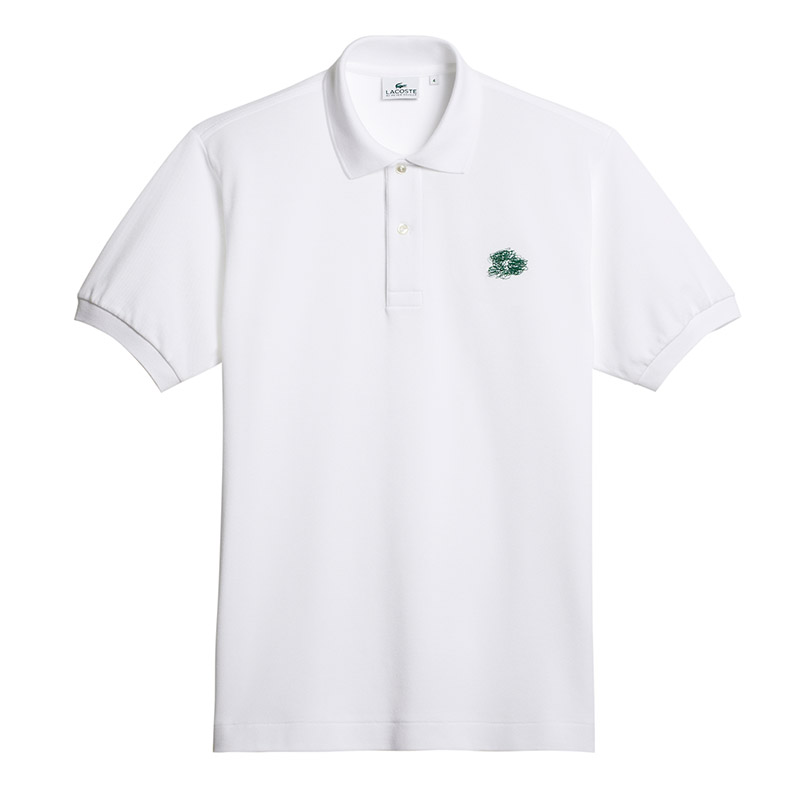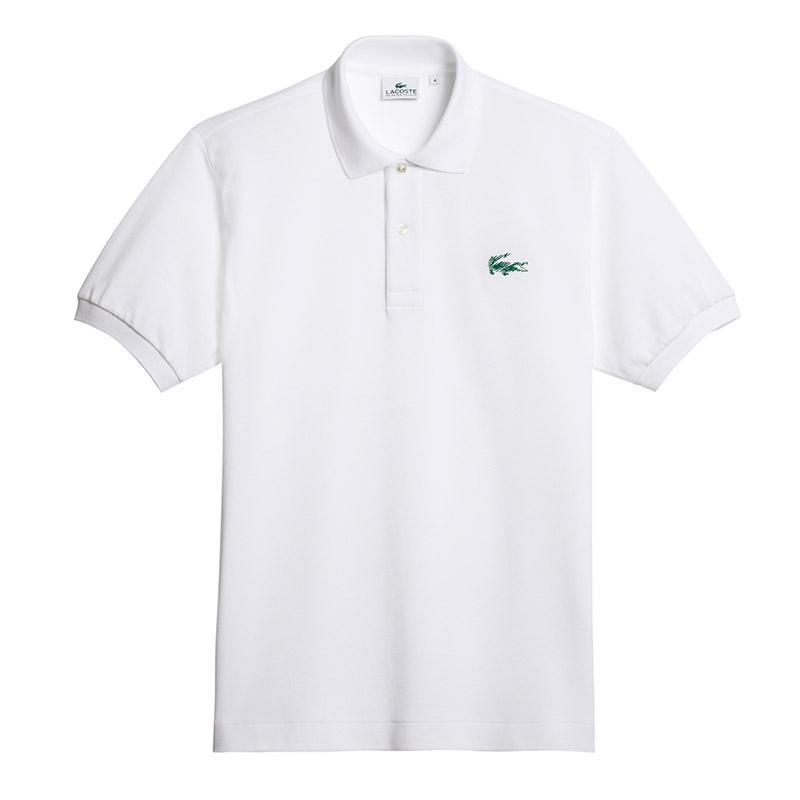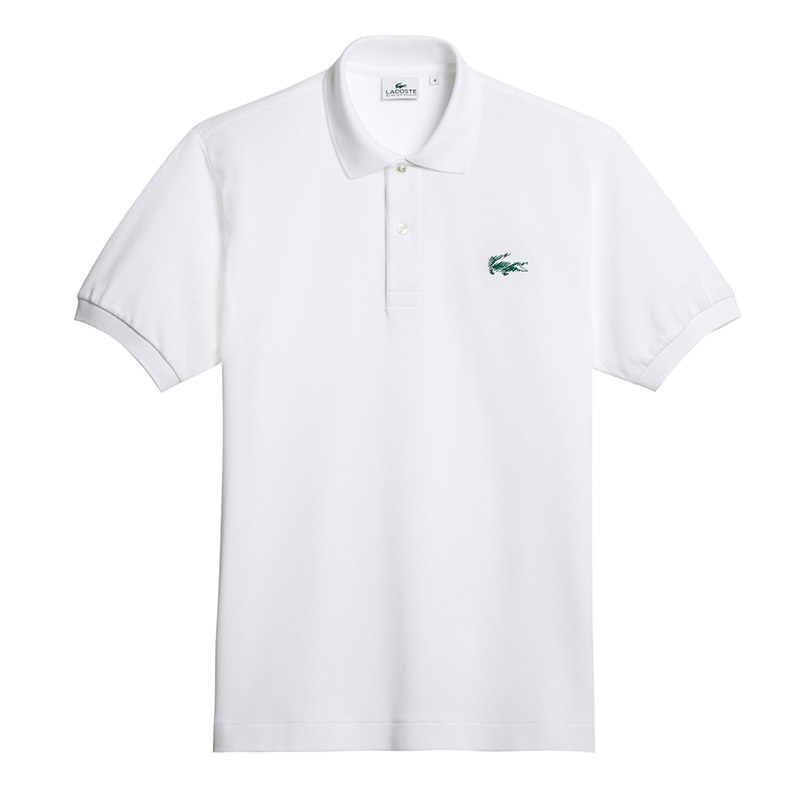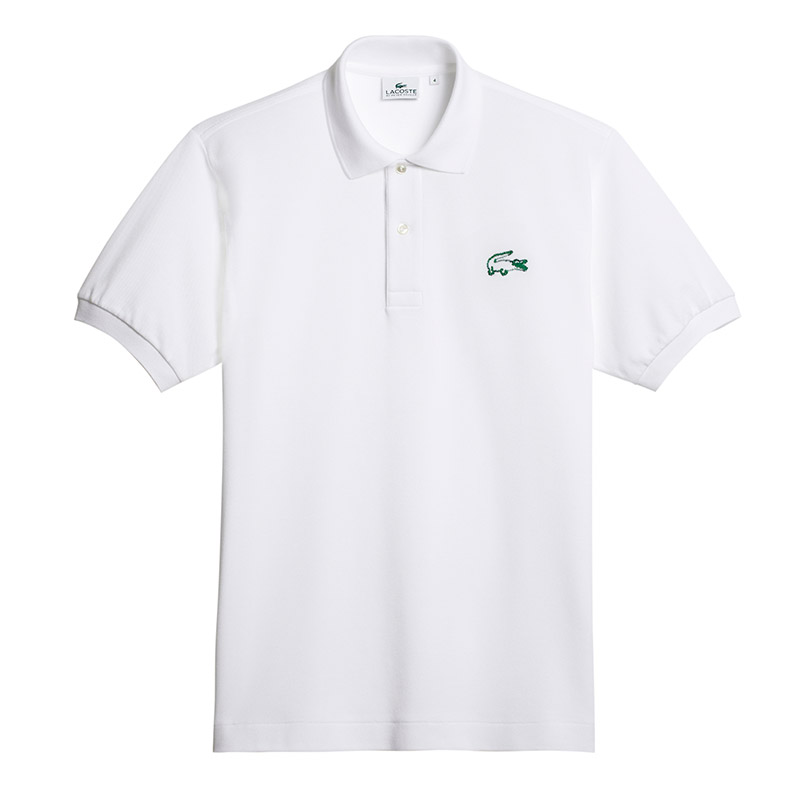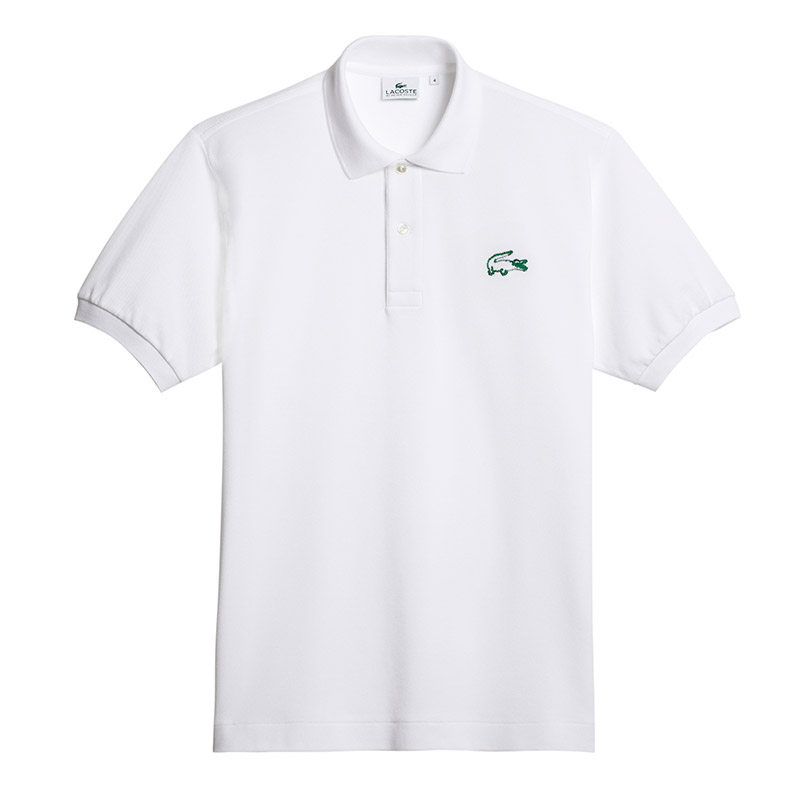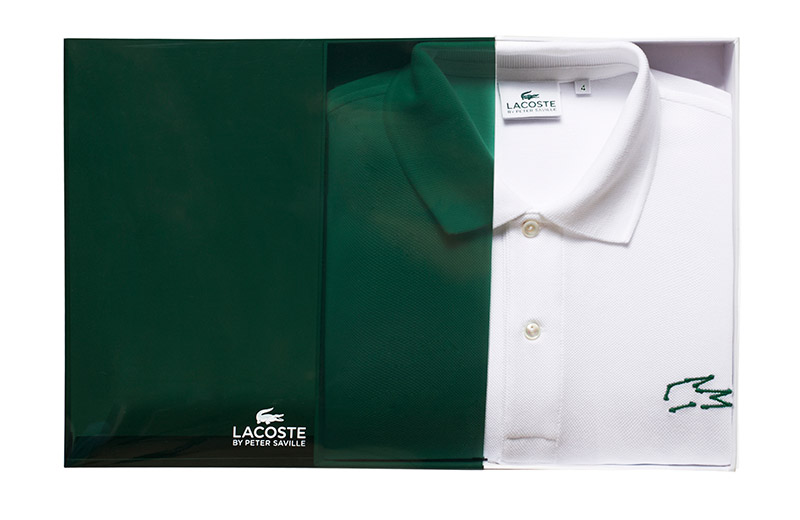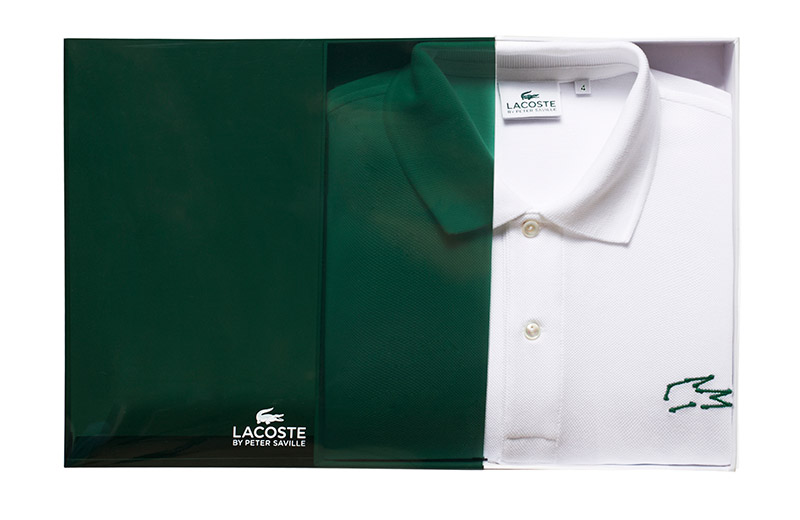 To celebrate its 80th birthday, LACOSTE has given Peter Saville free rein to play with its iconic L.12.12 polo shirt for the brand's "Holiday Collector series".
The British art director began by working in music. As co-founder of Factory Records he created a series of iconic record sleeves for Joy Division and New Order between 1979 and 1993. During this period he also created artwork for Roxy Music, George Michael, Peter Gabriel and Pulp amongst others. He has also worked in fashion with Yohji Yamamoto, Martine Sitbon, Jil Sander, Christian Dior, Stella McCartney, Alexander McQueen and Givenchy. He was appointed Creative Director of the City of Manchester in 2004, and in 2010 he shook up England when he redesigned the national team's football kit.
With his humour, intelligence and creativity, Saville succeeded in his mission to twist the cult classic polo and turn it into a contemporary collectable. Rather than changing the polo shirt's shape or color, he decided to playfully experiment with the crocodile. Saville kept the garment's classic white and the original green of its logo, but pushed the crocodile to its limits by turning it into a doodle, blur, or simple line. "I like the idea of challenging the brand identity", he explains.
"When we create art we ask questions, whereas traditionally design gives answers. The issue here is that LACOSTE's logo is so inherent to the brand's identity that it stays present even when it no longer resembles itself. My conclusion is that the LACOSTE identity is immortal".
Two collections will be available:
— The Holiday Collector series N° 8 collection: a polo shirt for men and a polo shirt for women. Both in white with eight choices of "crazy crocodiles".
— The Limited Edition: a truly limited edition as it is comprised of only 80 for women and 80 for men, all sporting a different and completely unique logo. Each piece has a certificate of authenticity signed and numbered by Peter Saville. It goes without saying that there won't be enough for everybody!
In Spain, these collections created by Peter Saville, will be available exclusively on a pop up store in Santa Eulalia Barcelona, from 7th November to 3rd December.