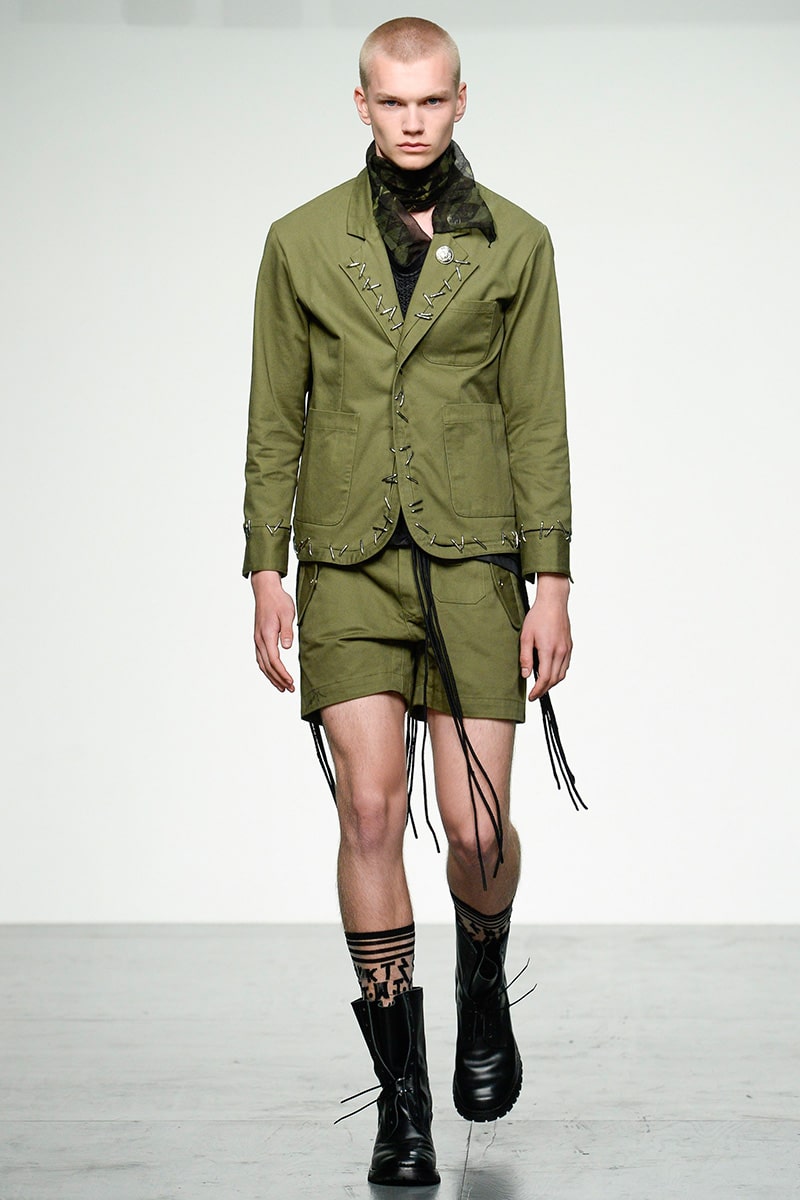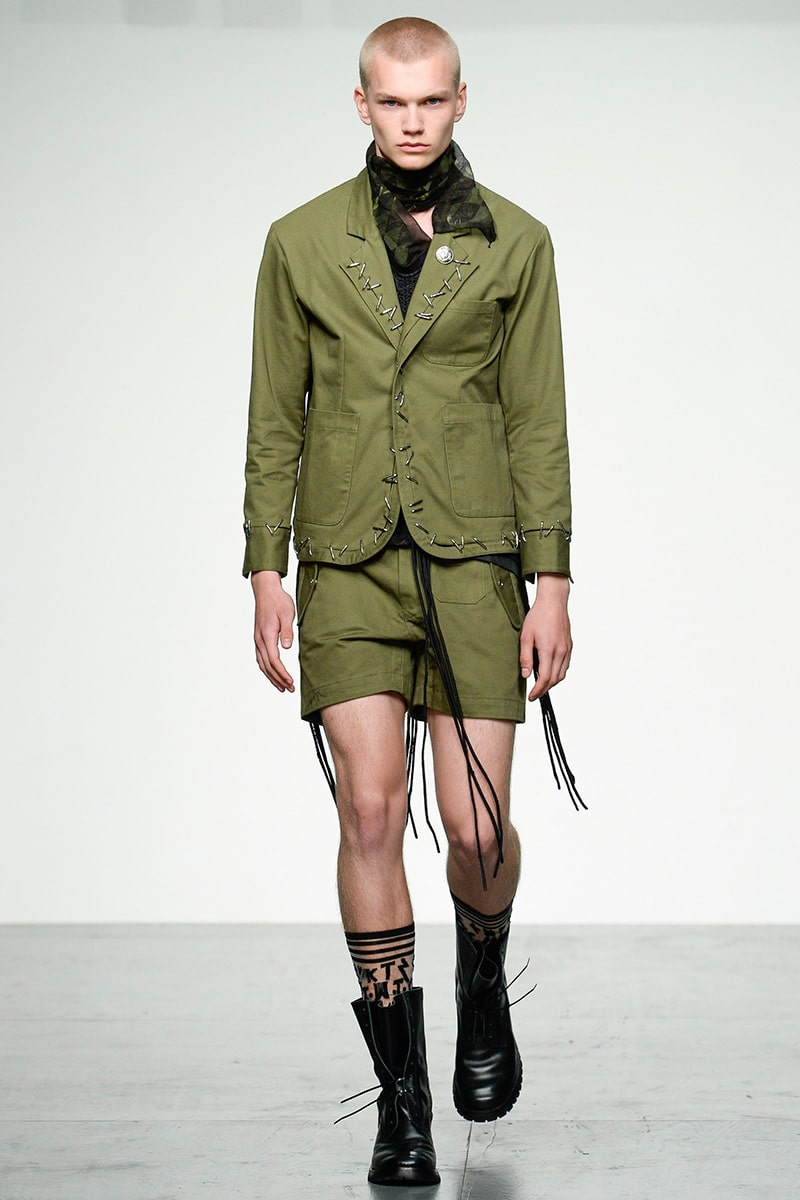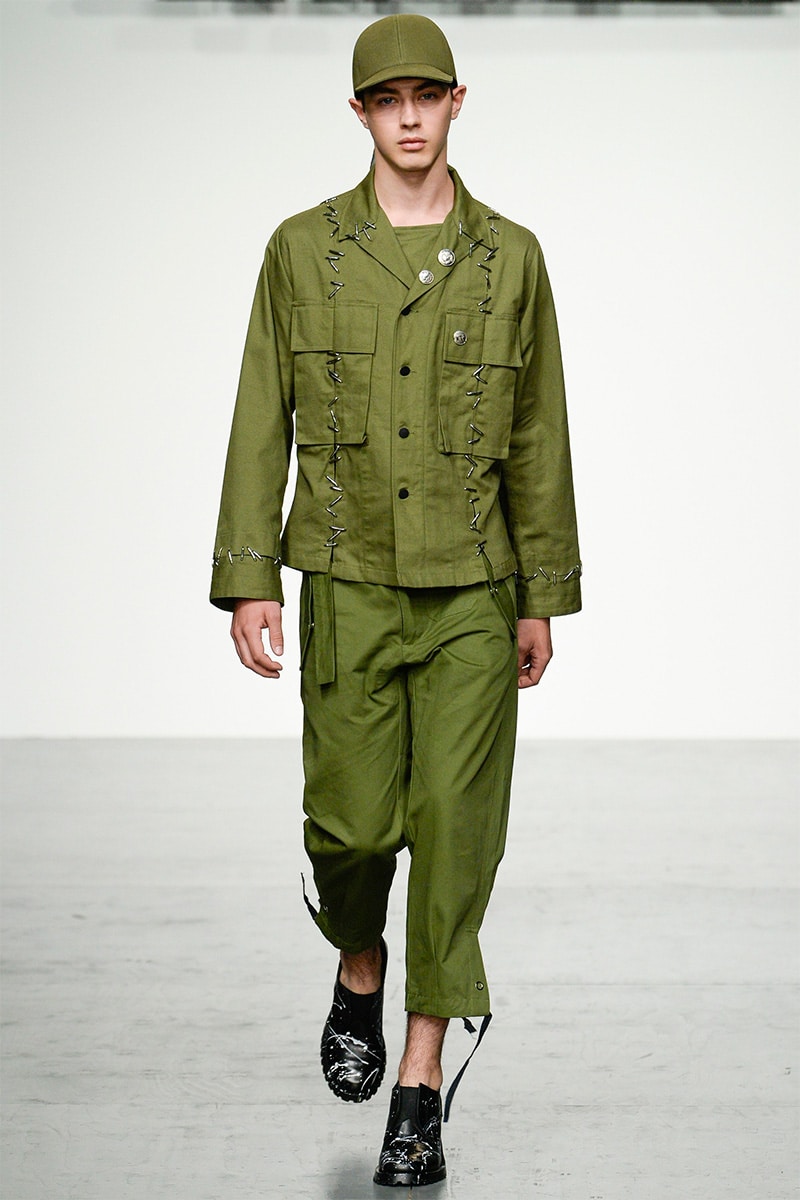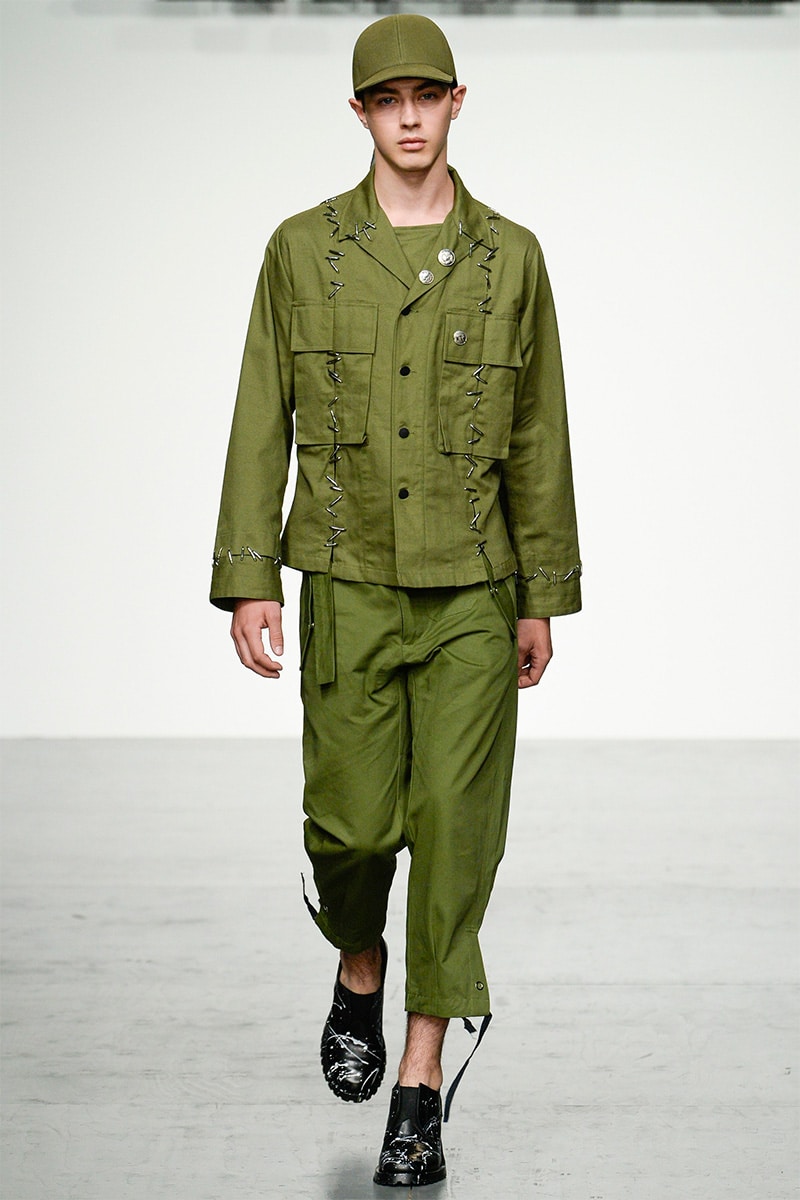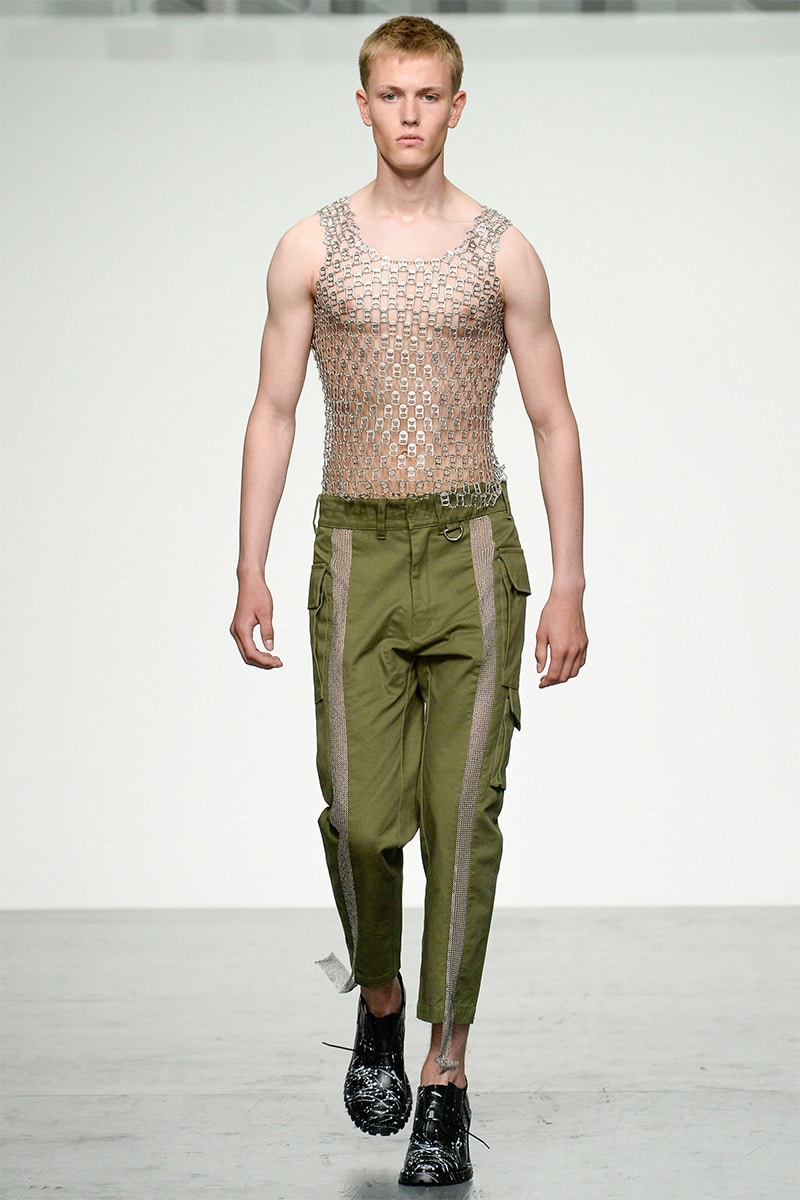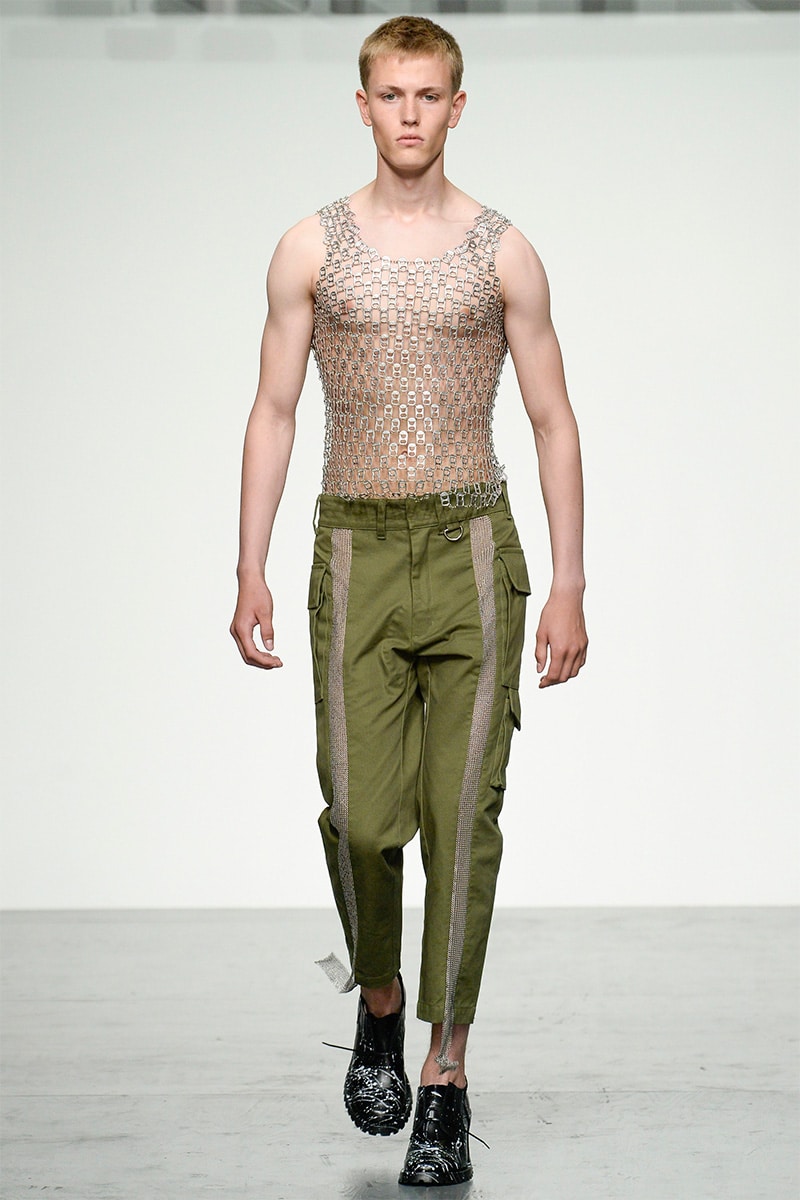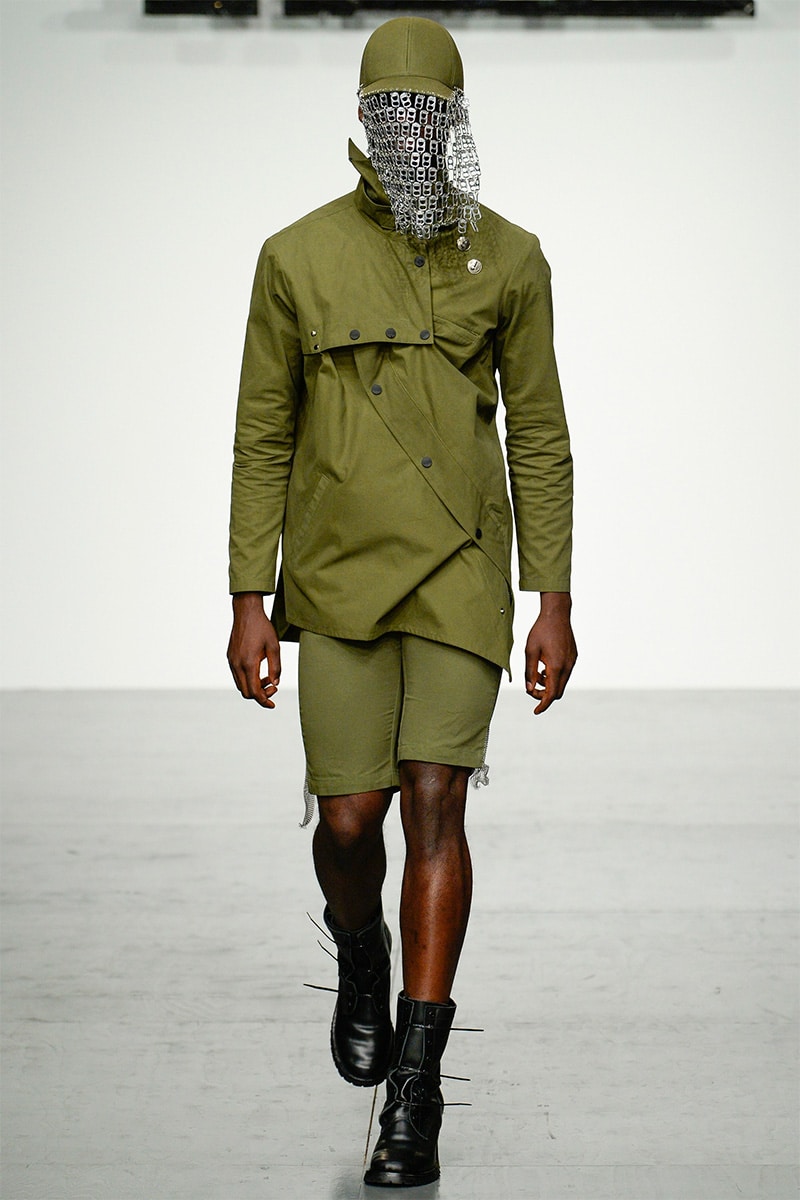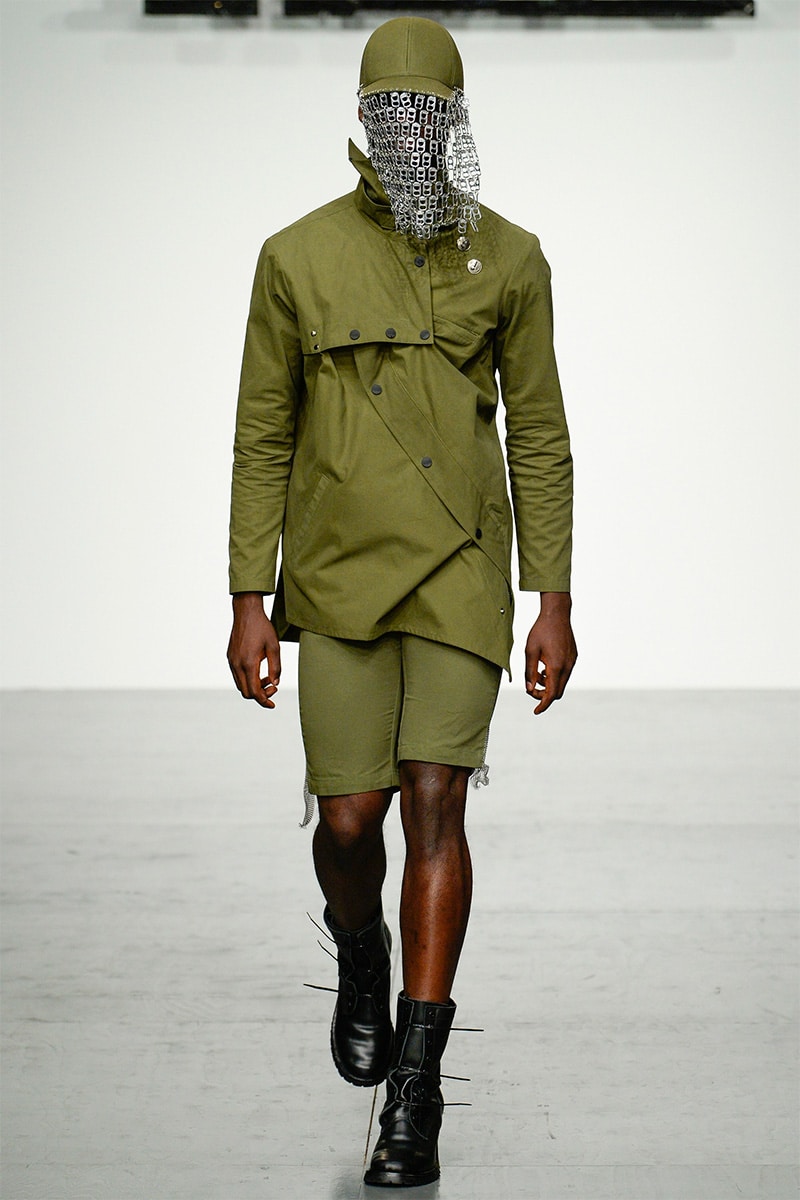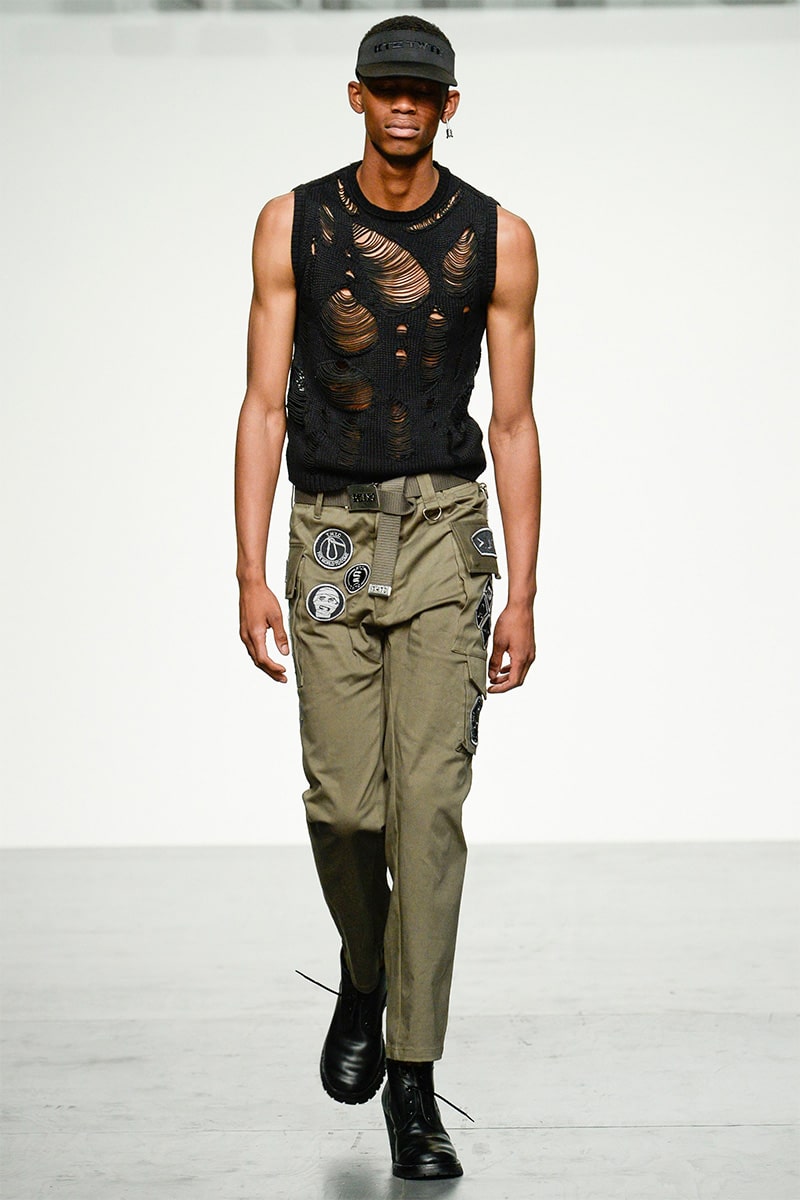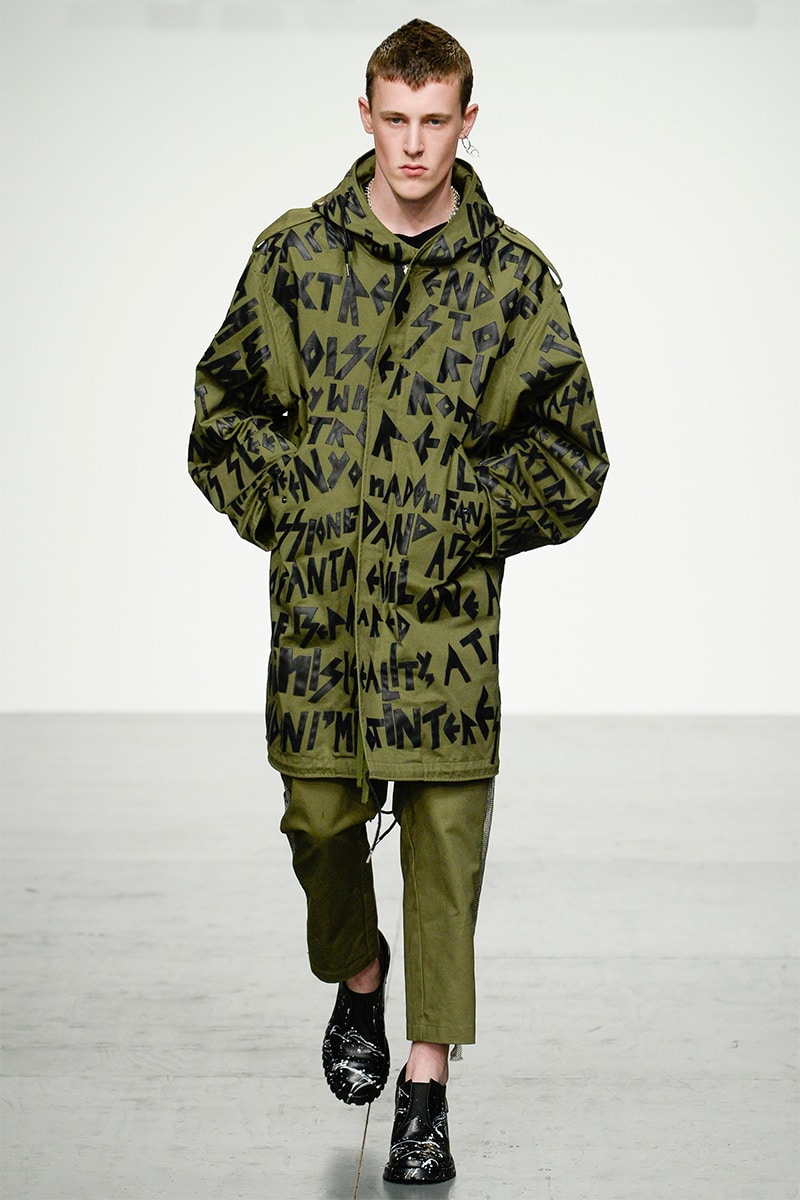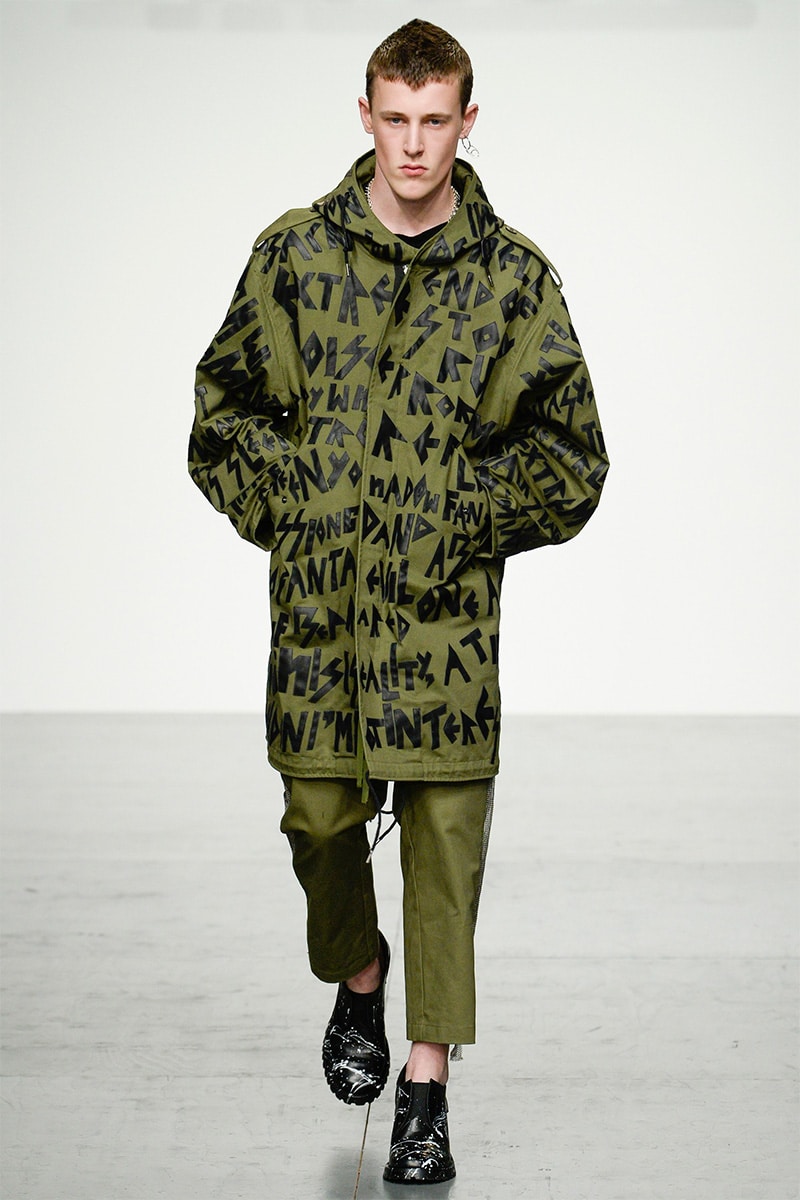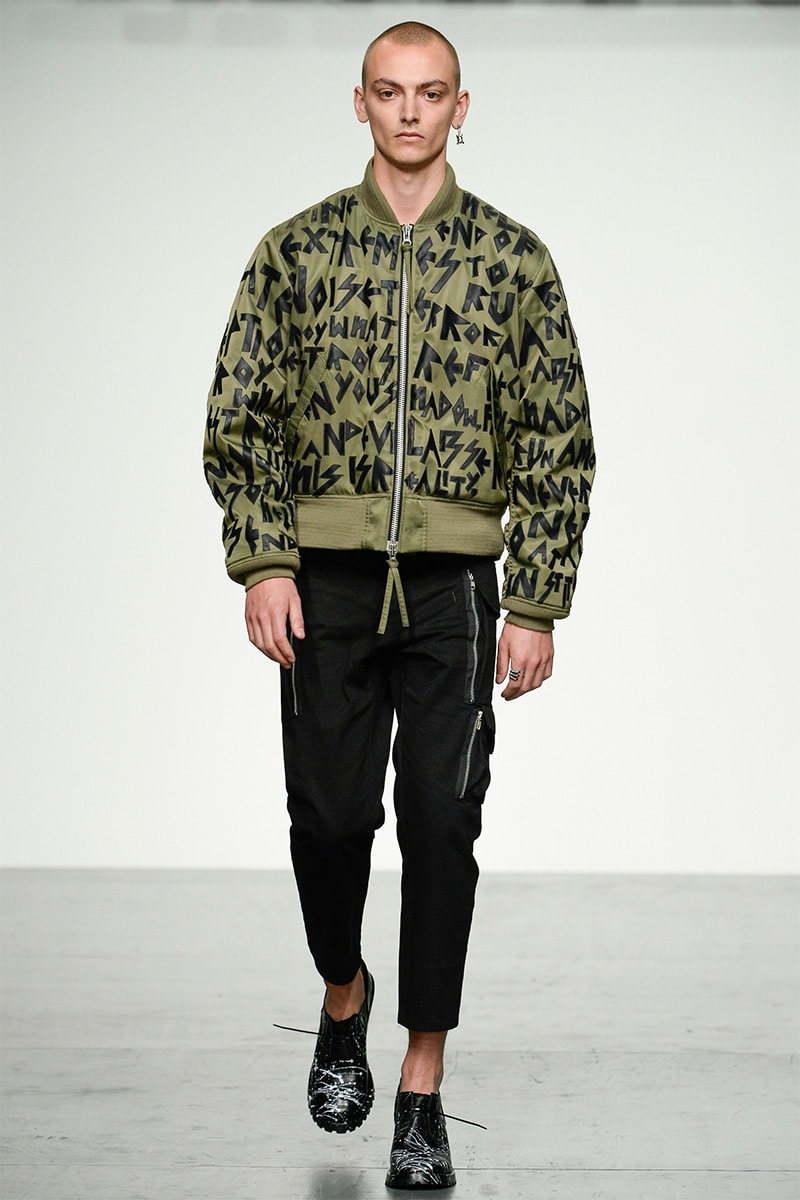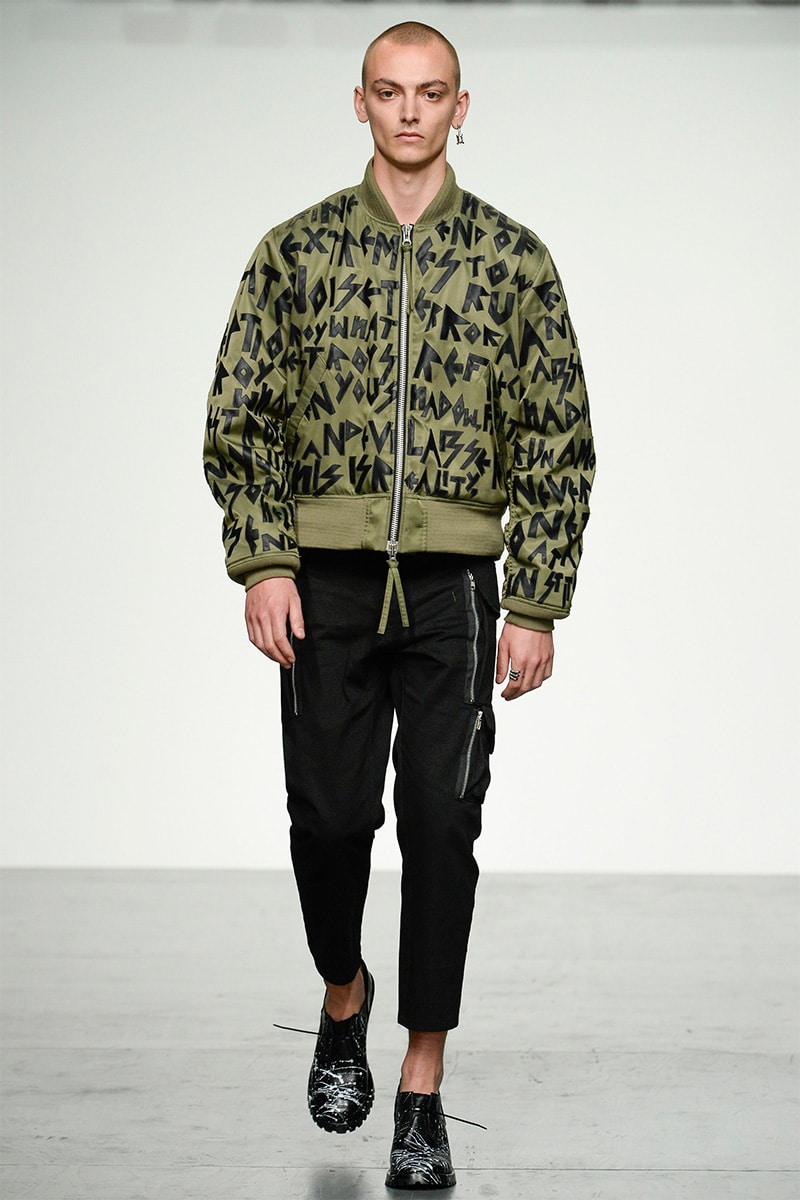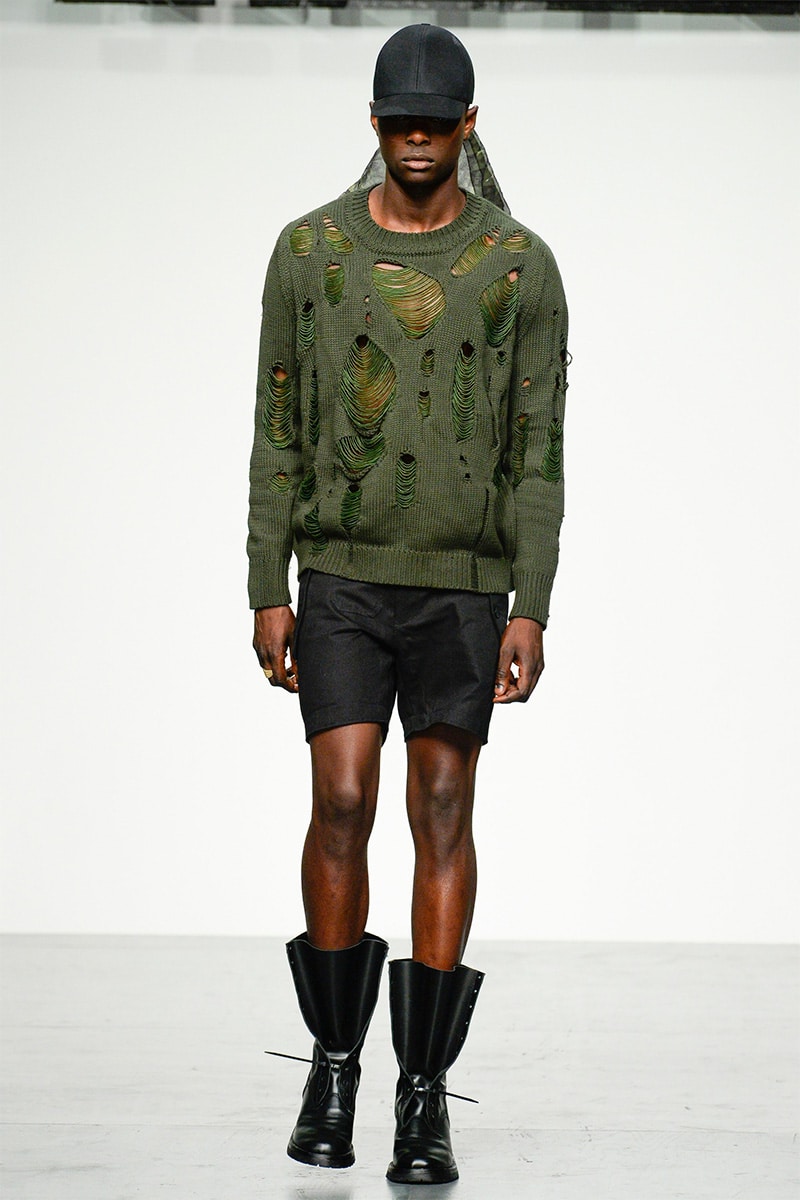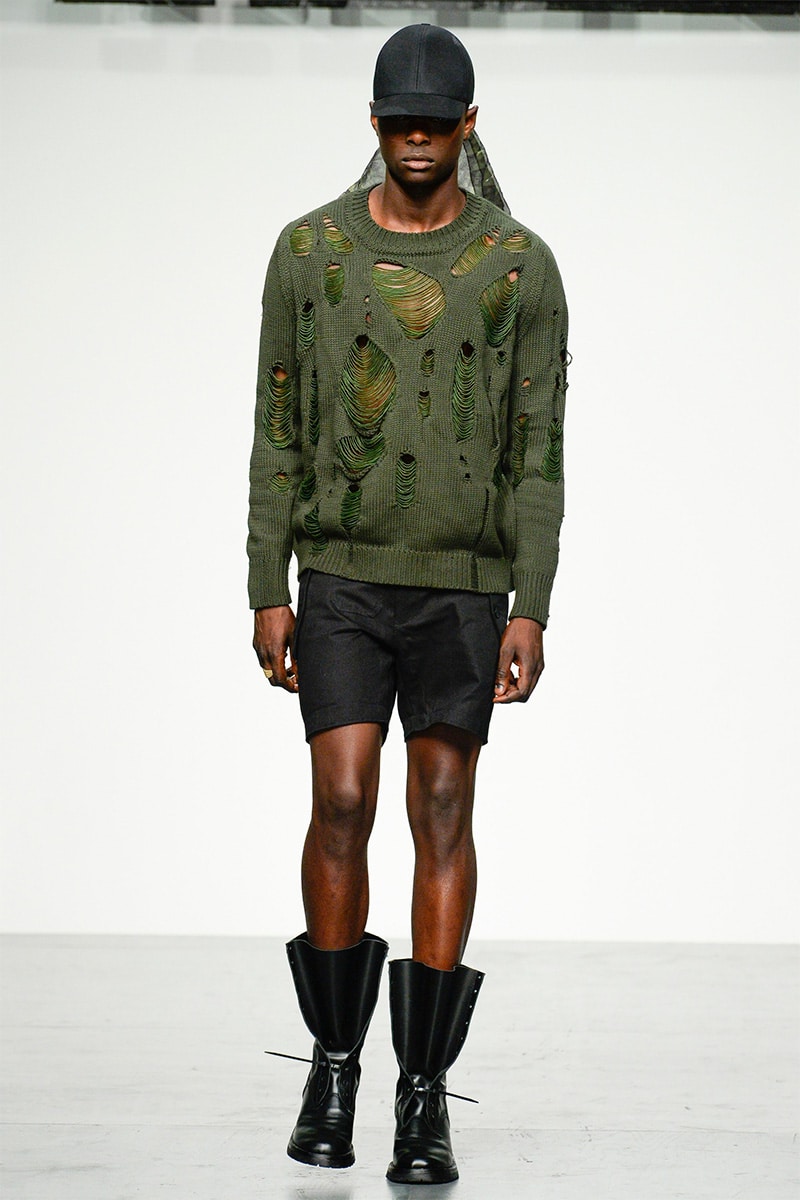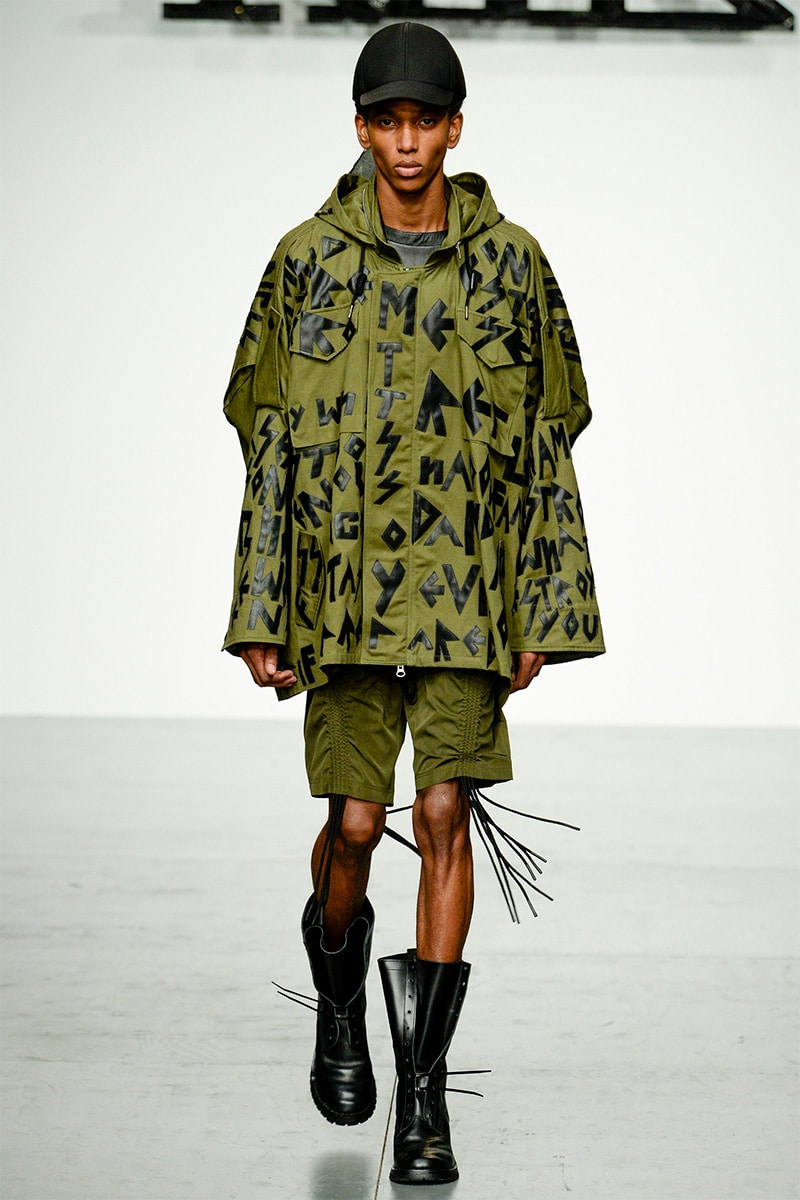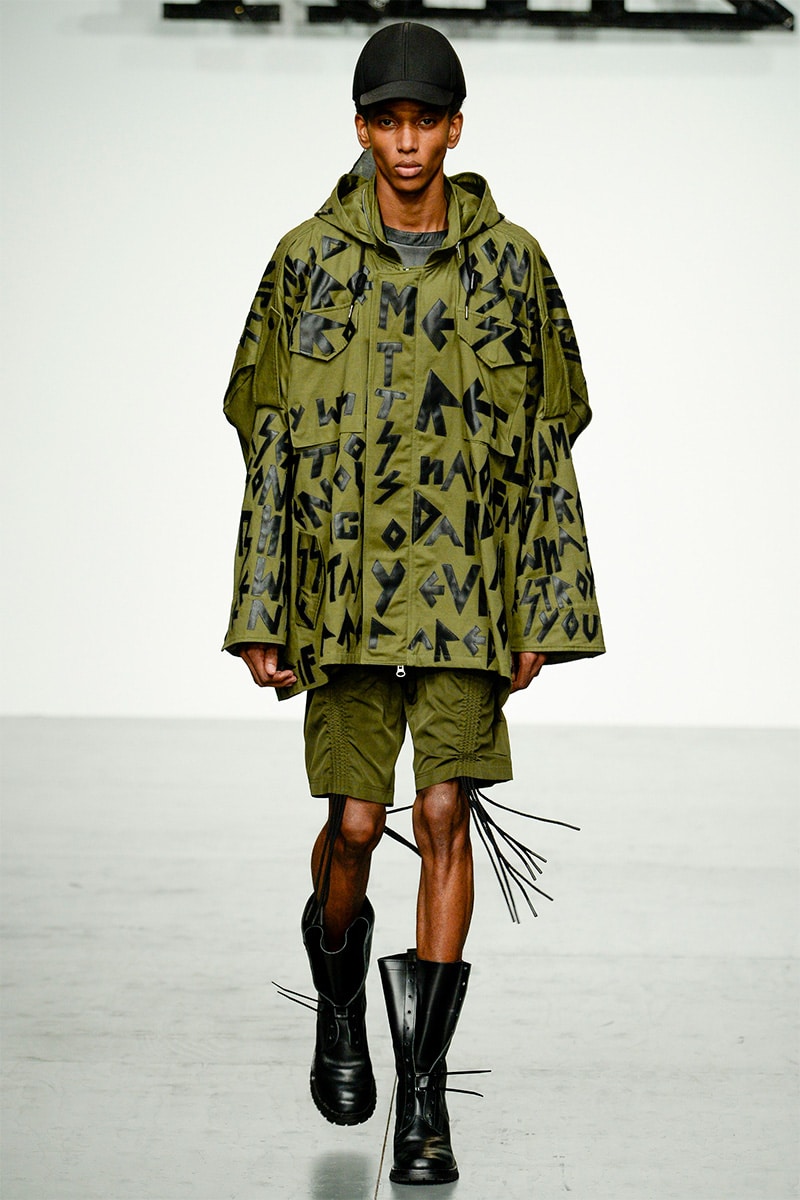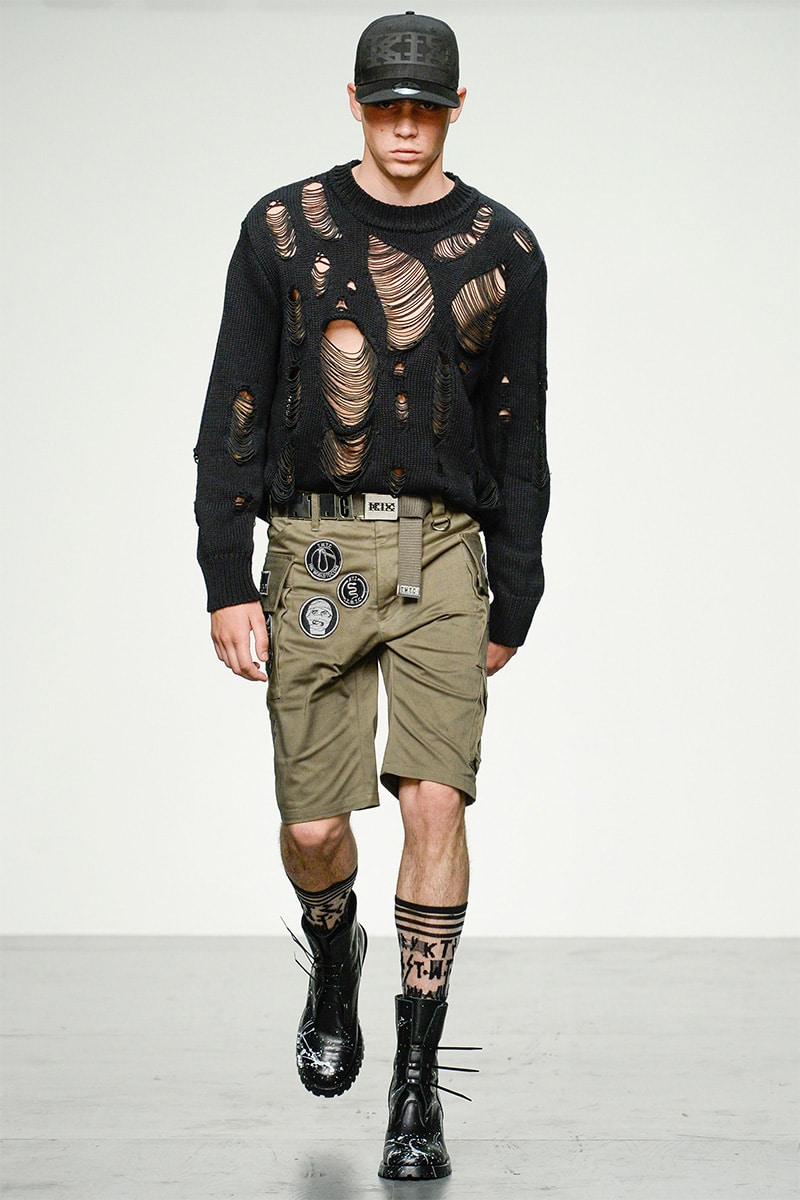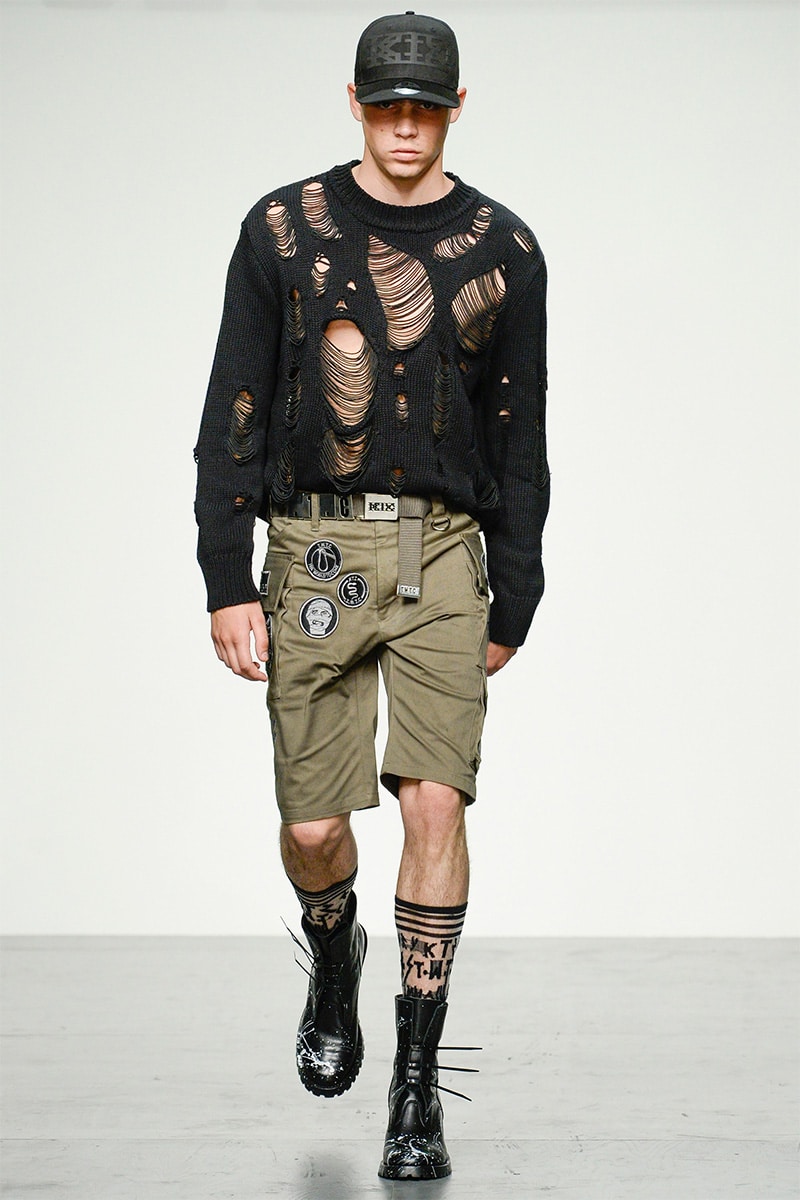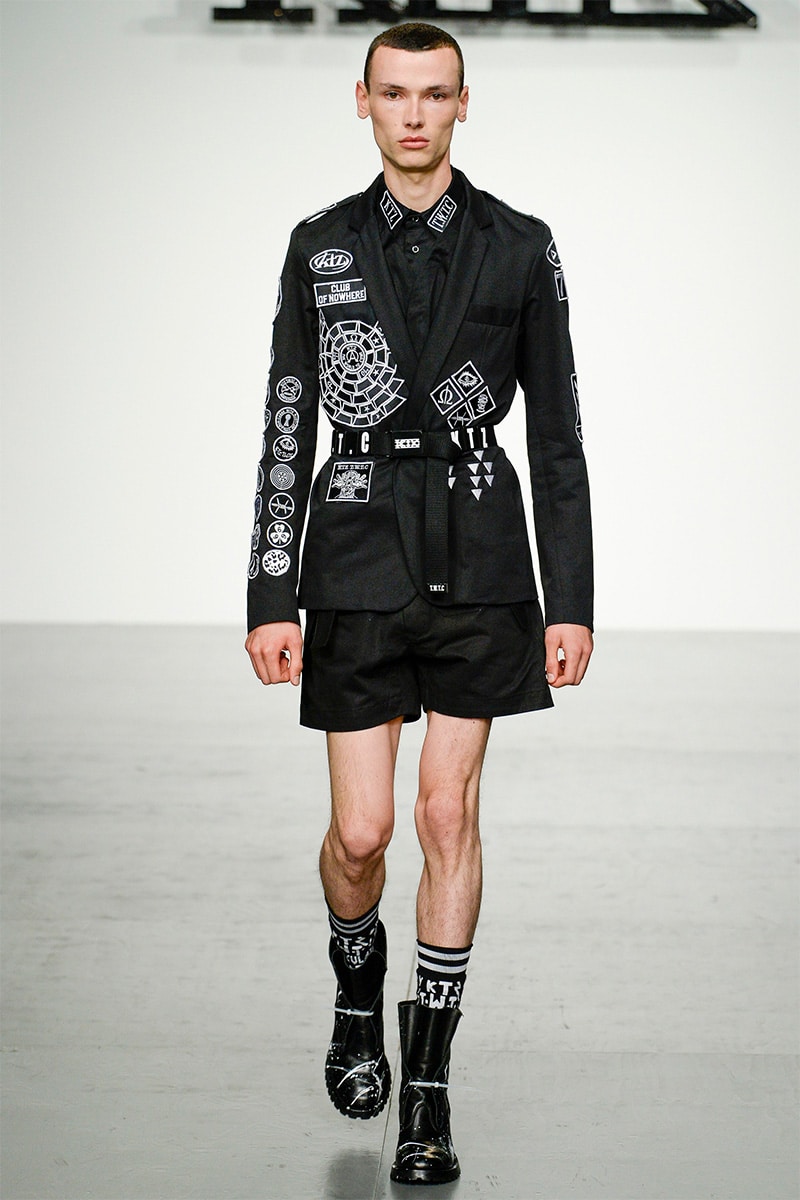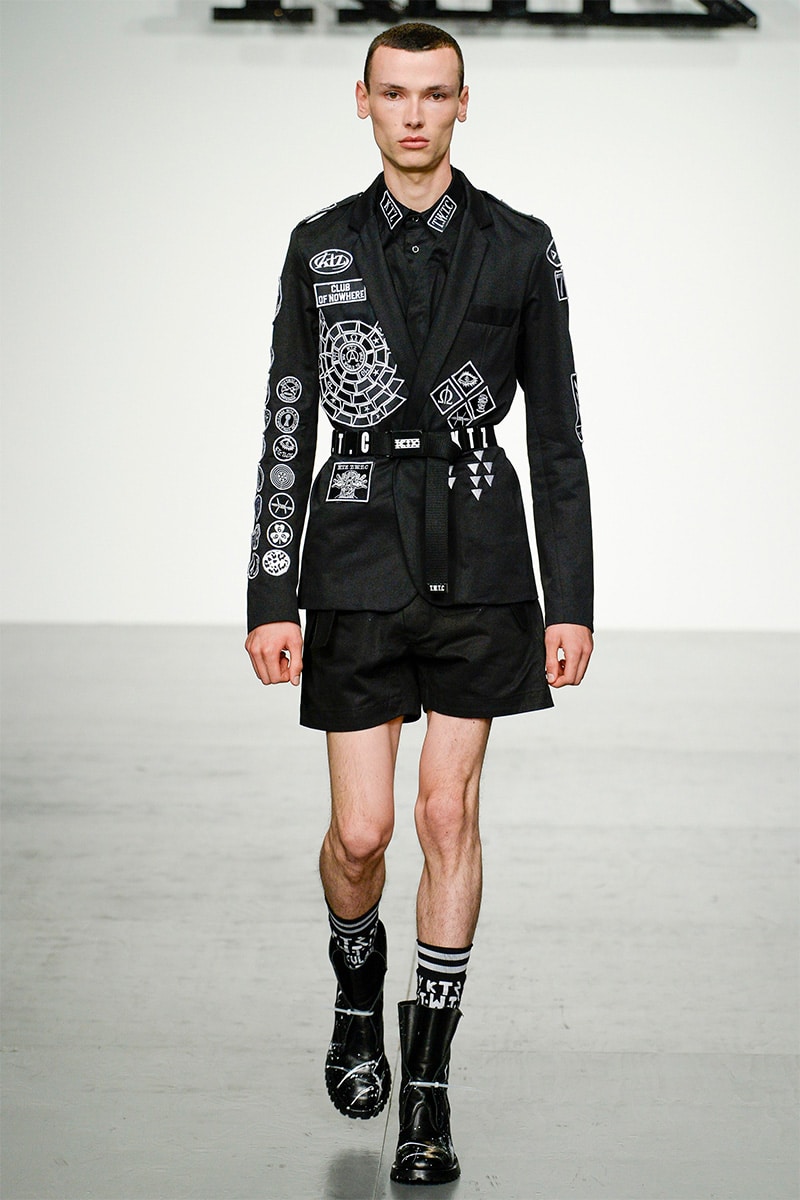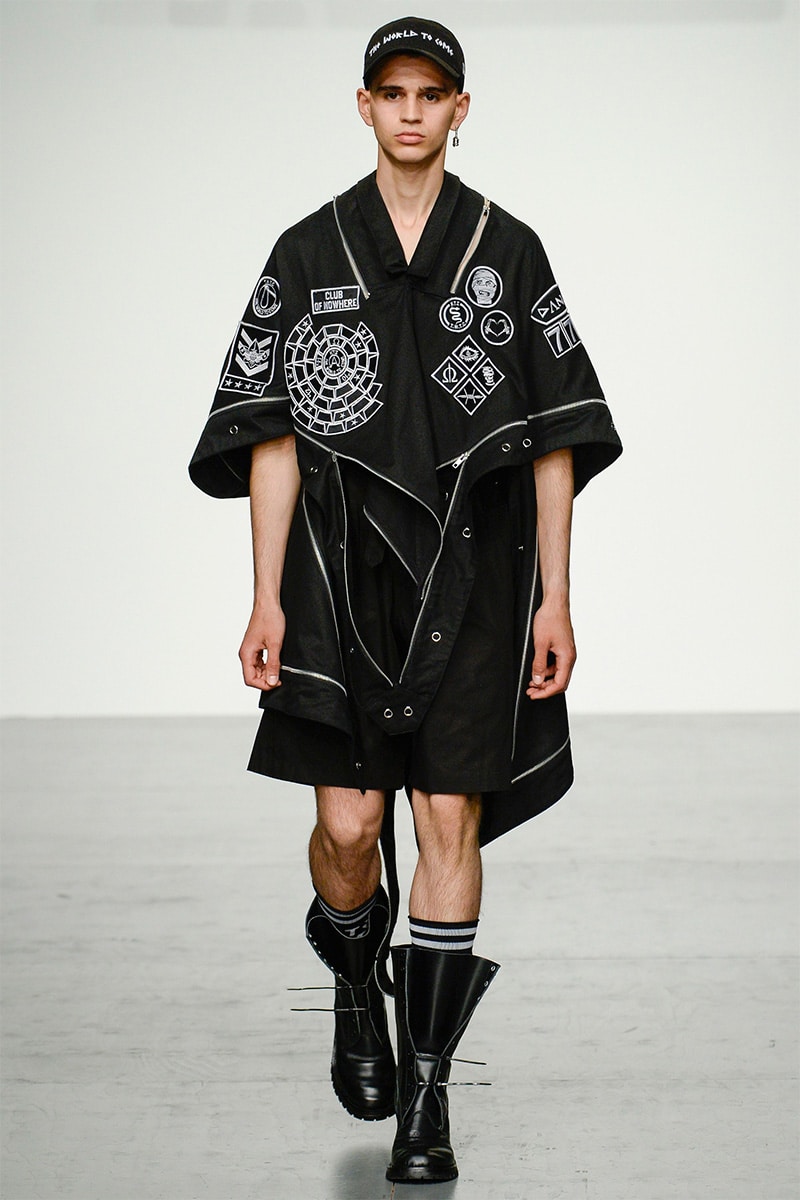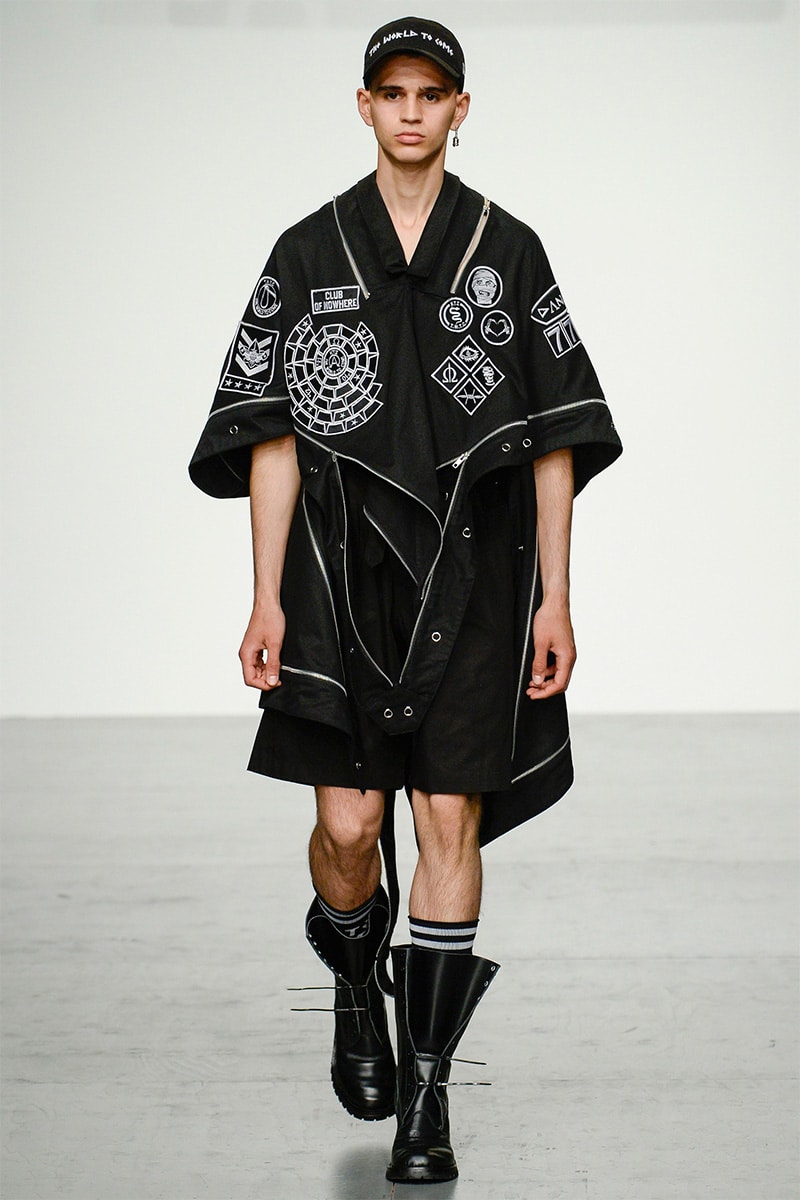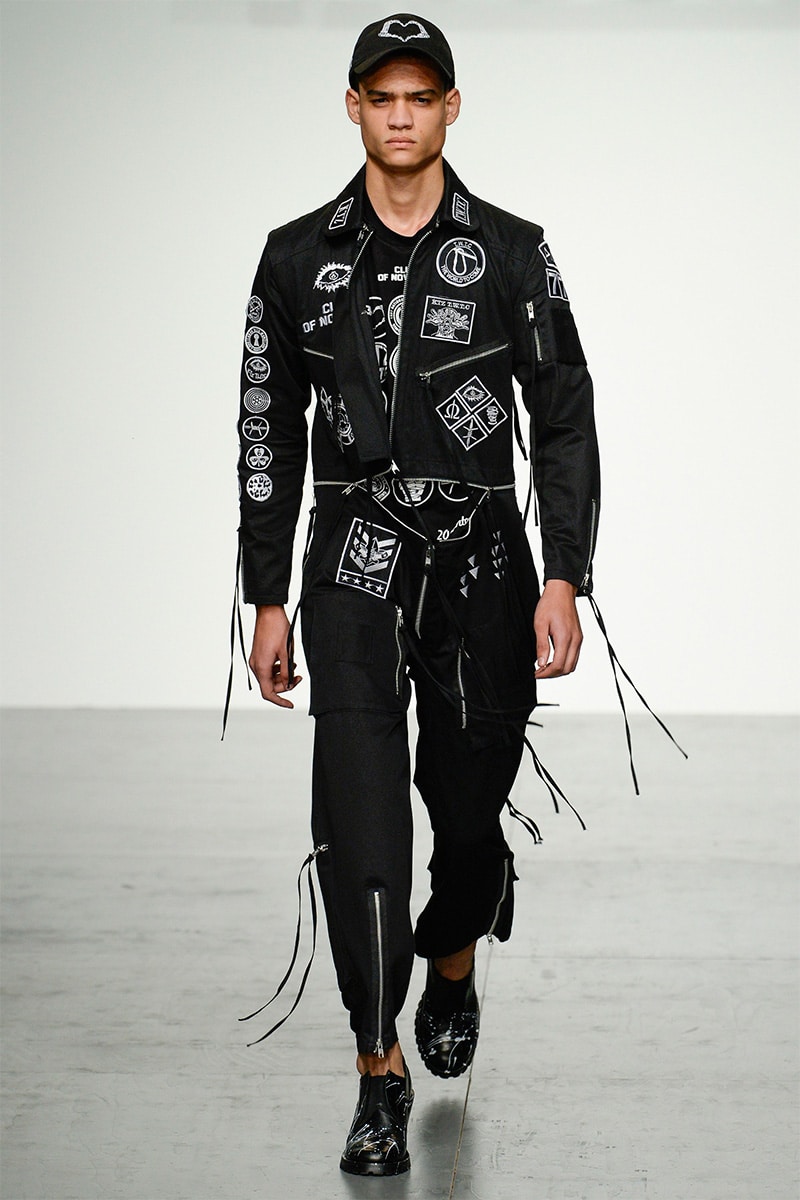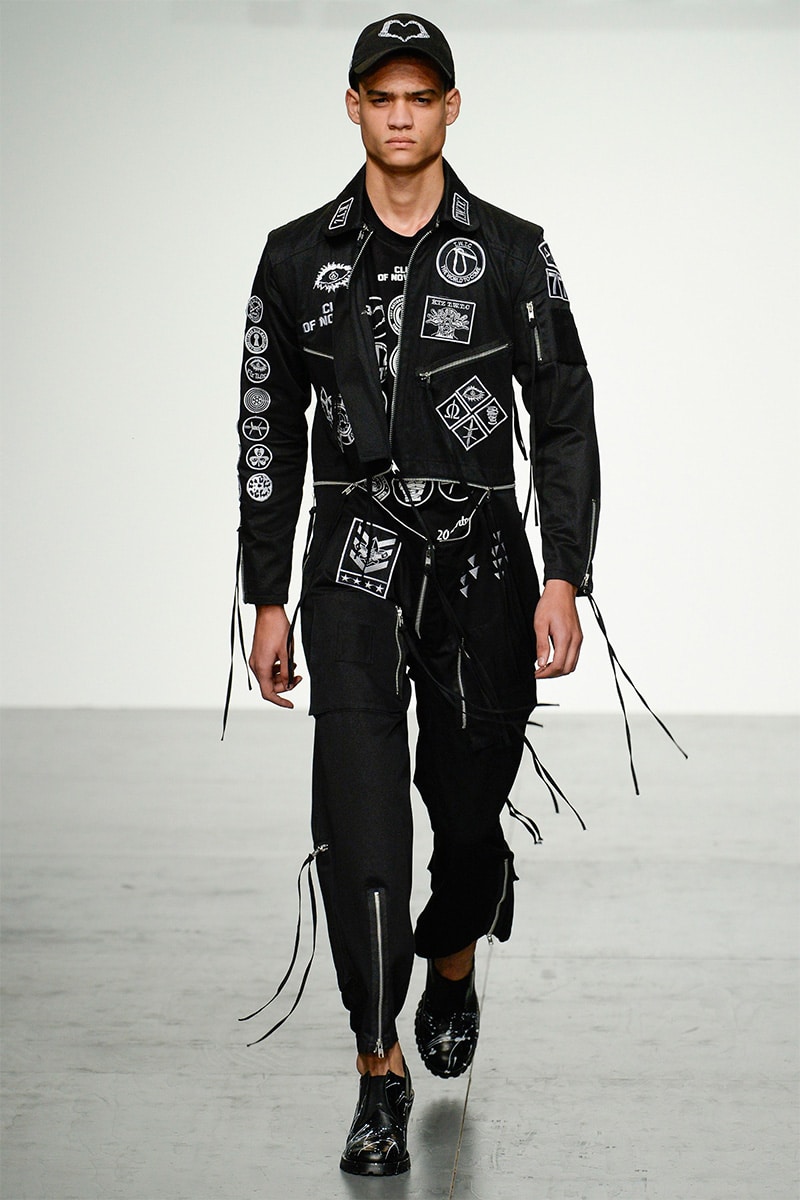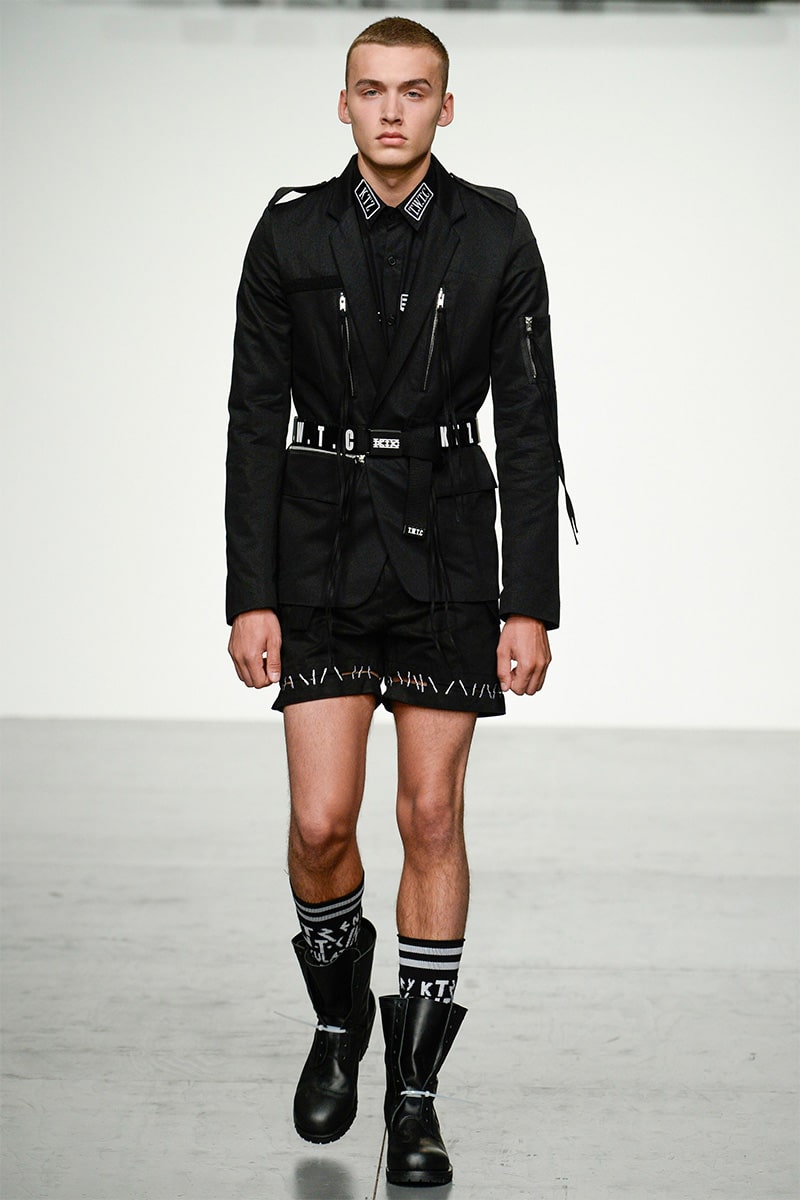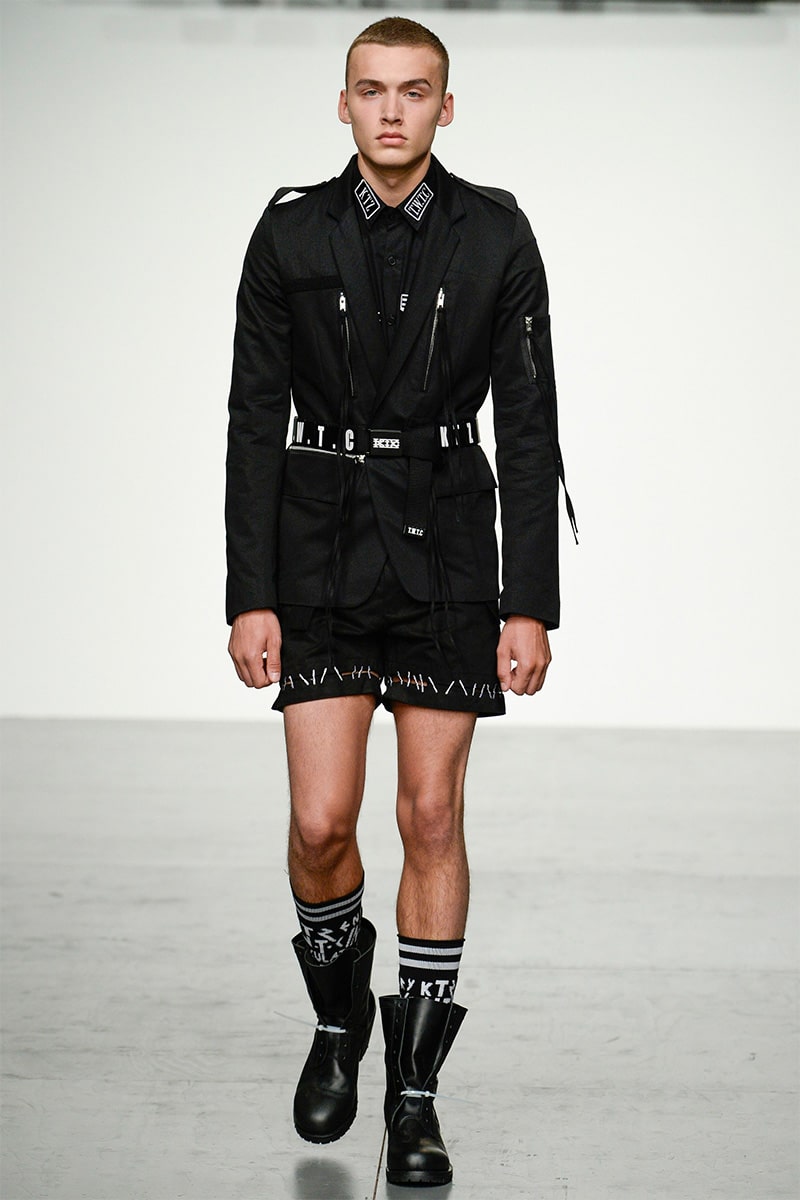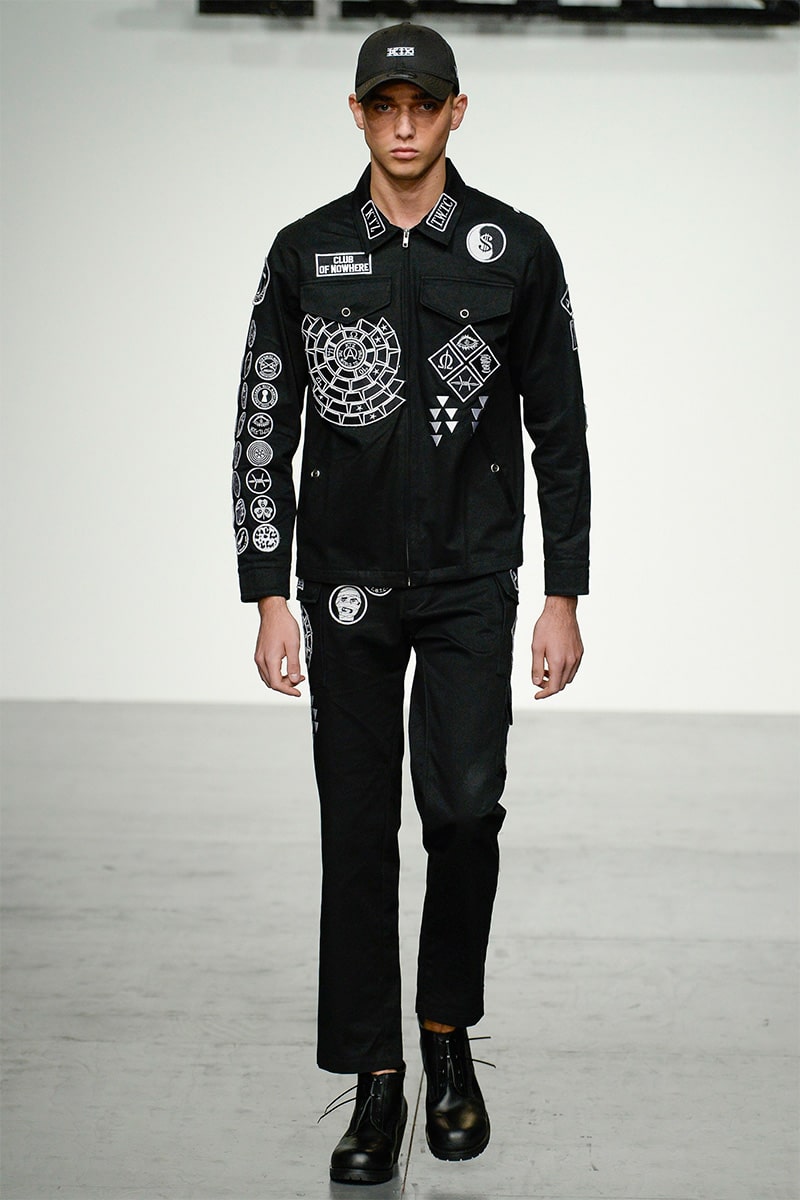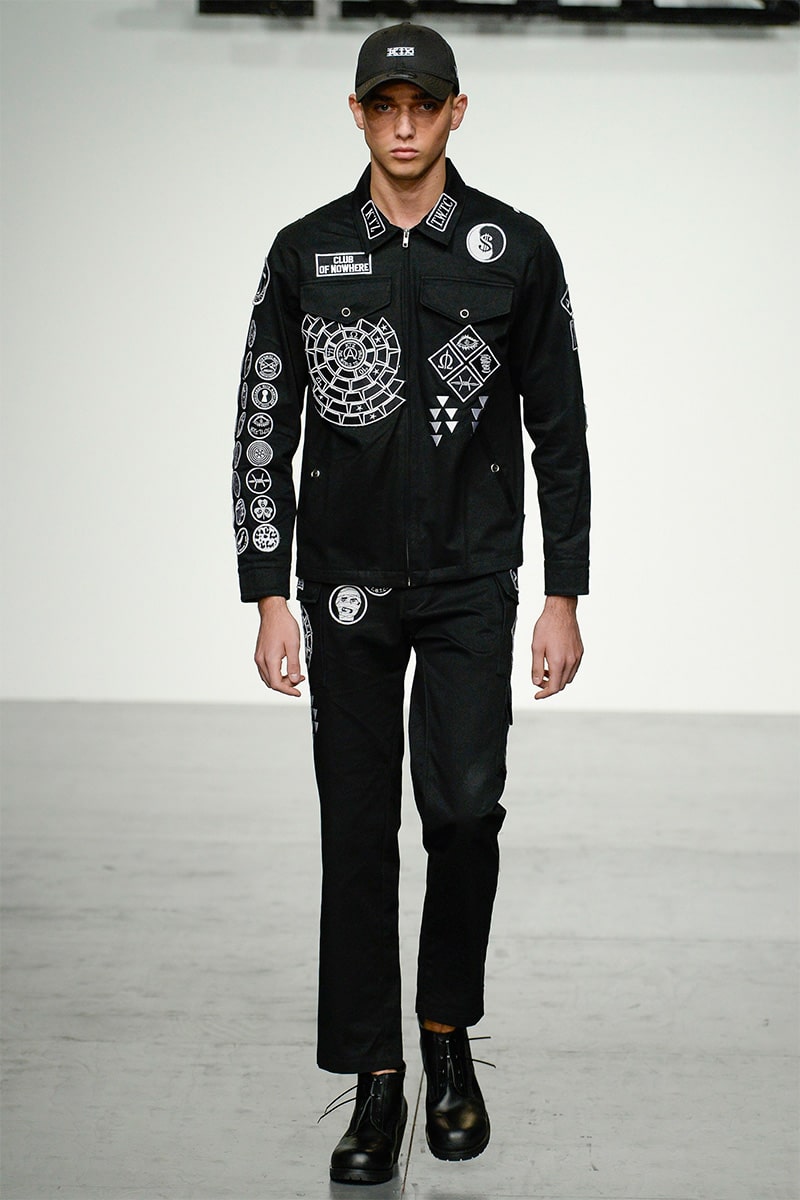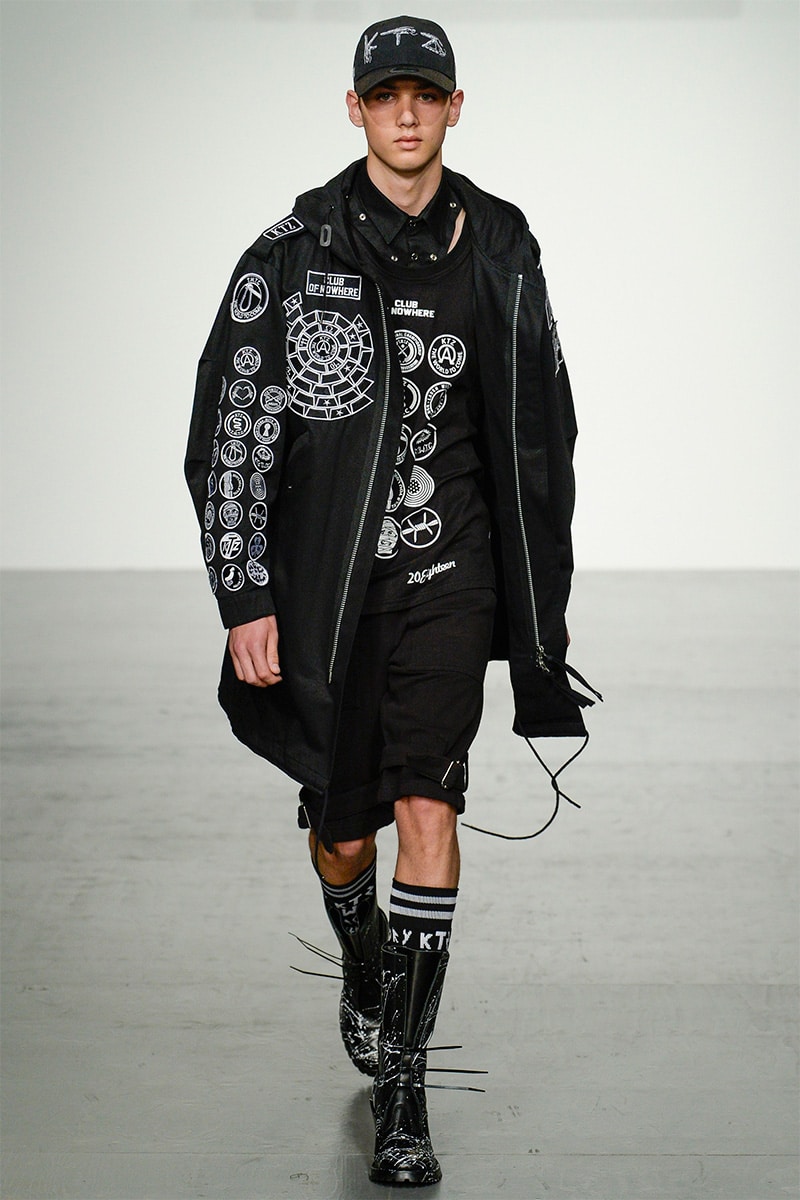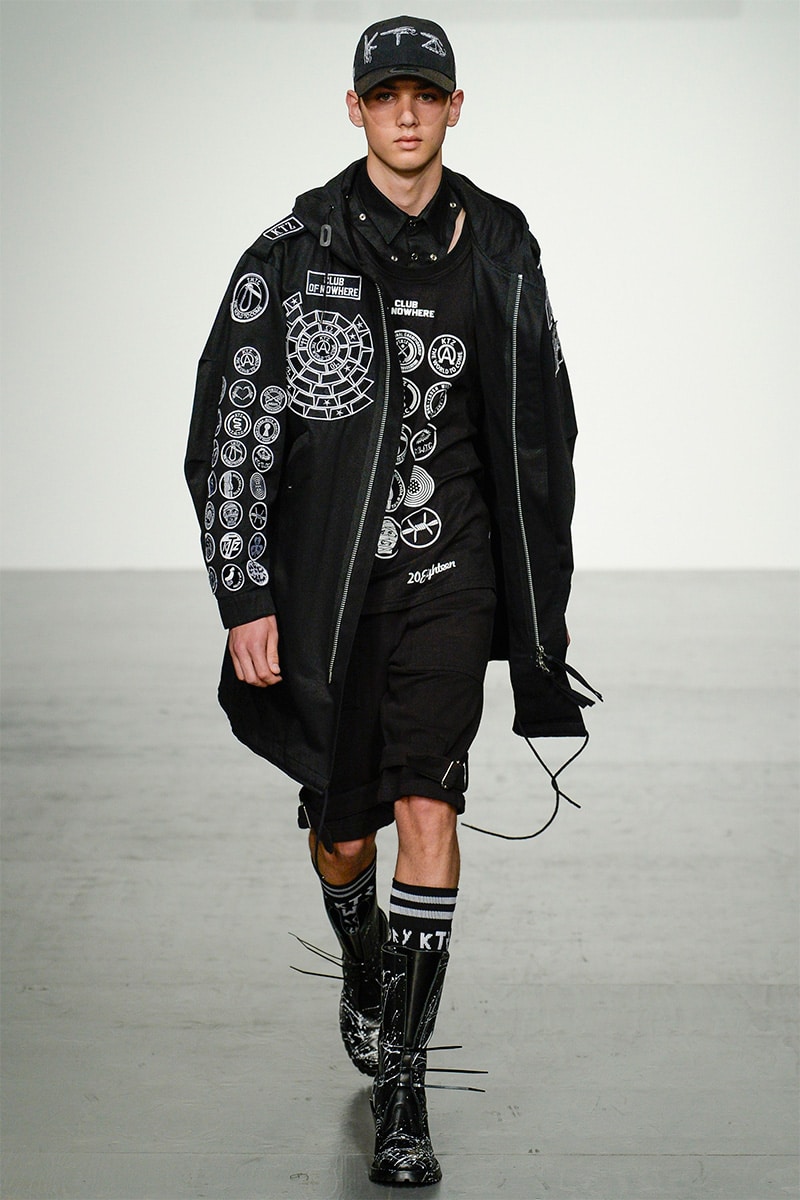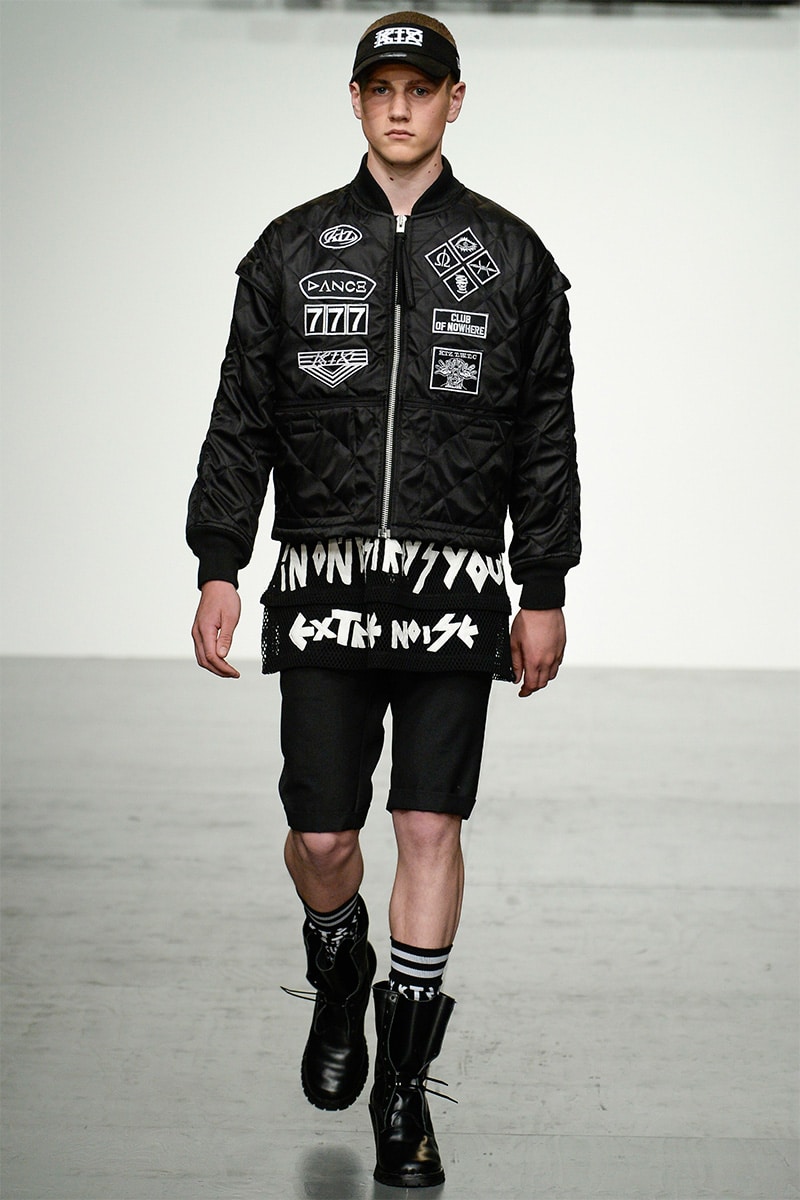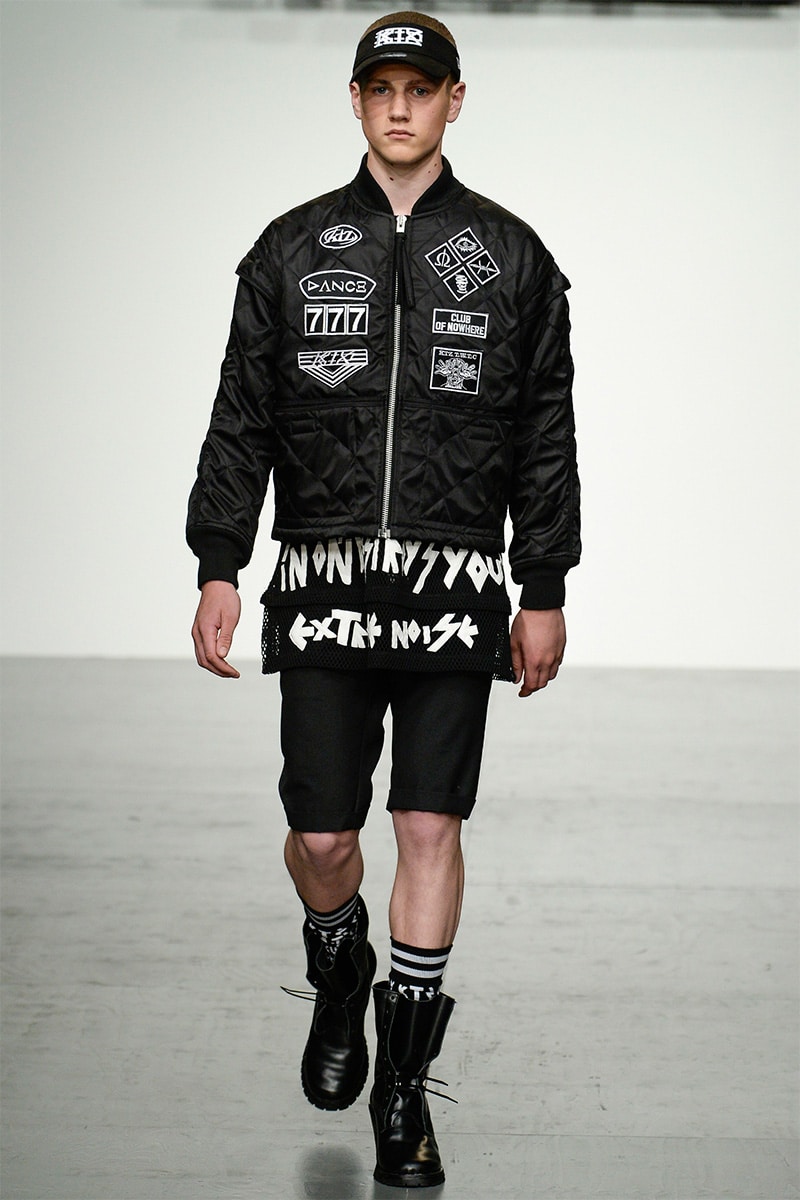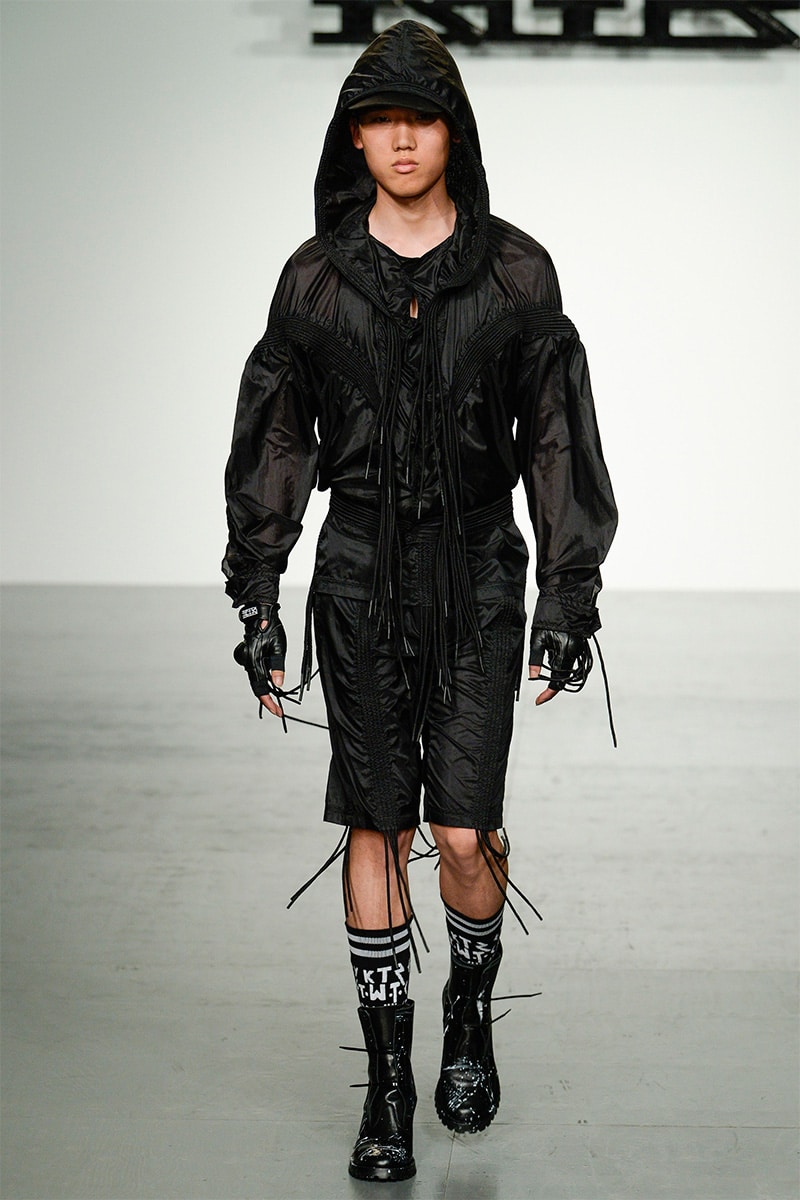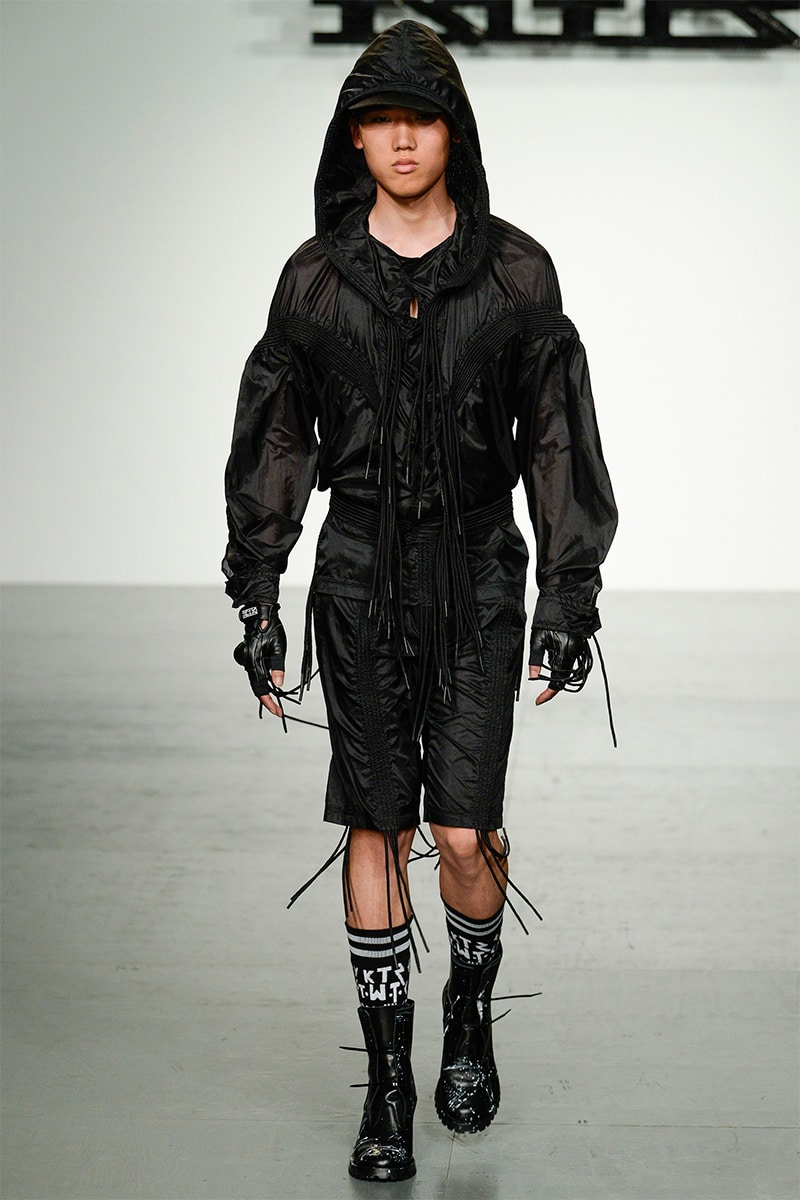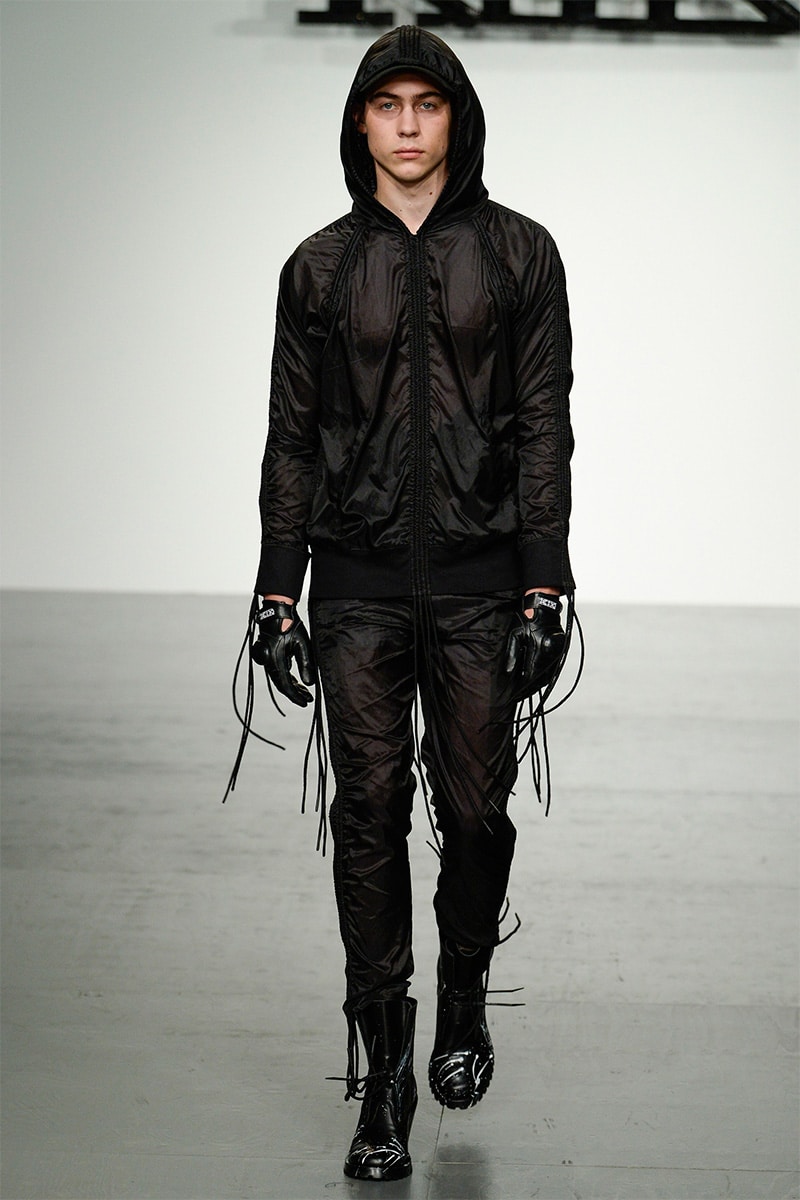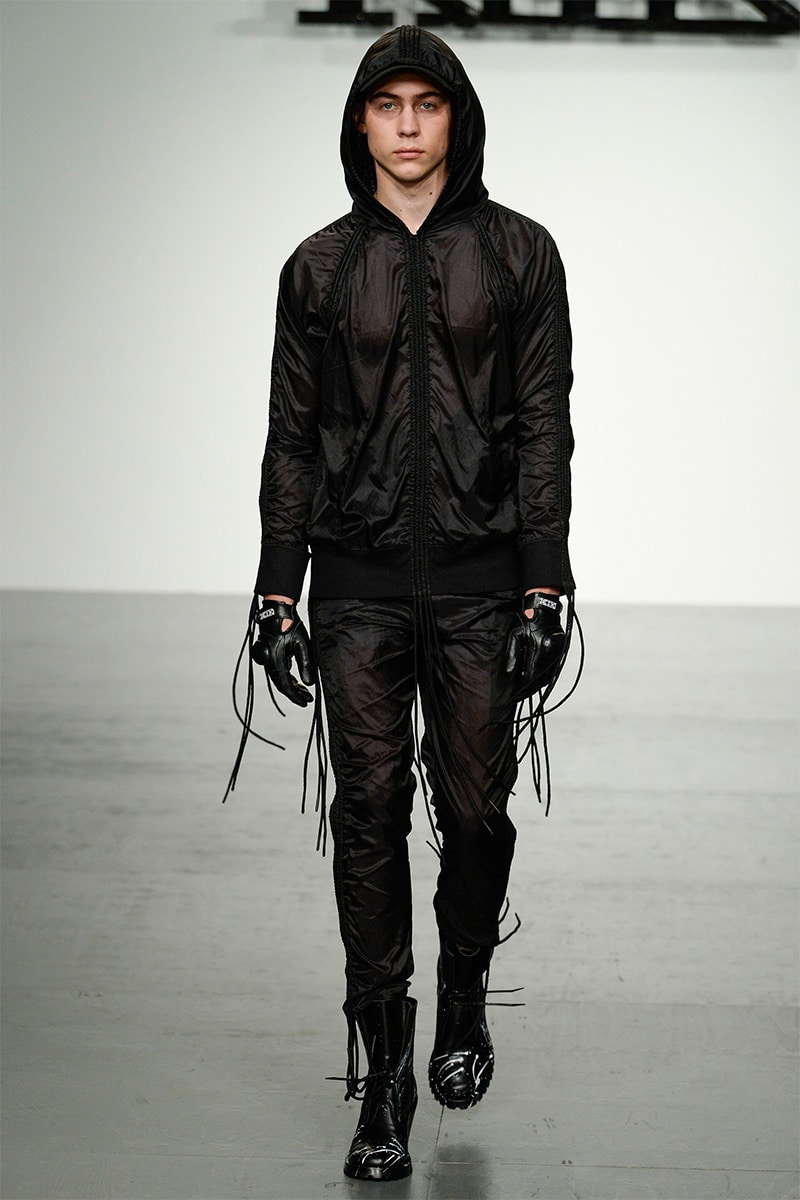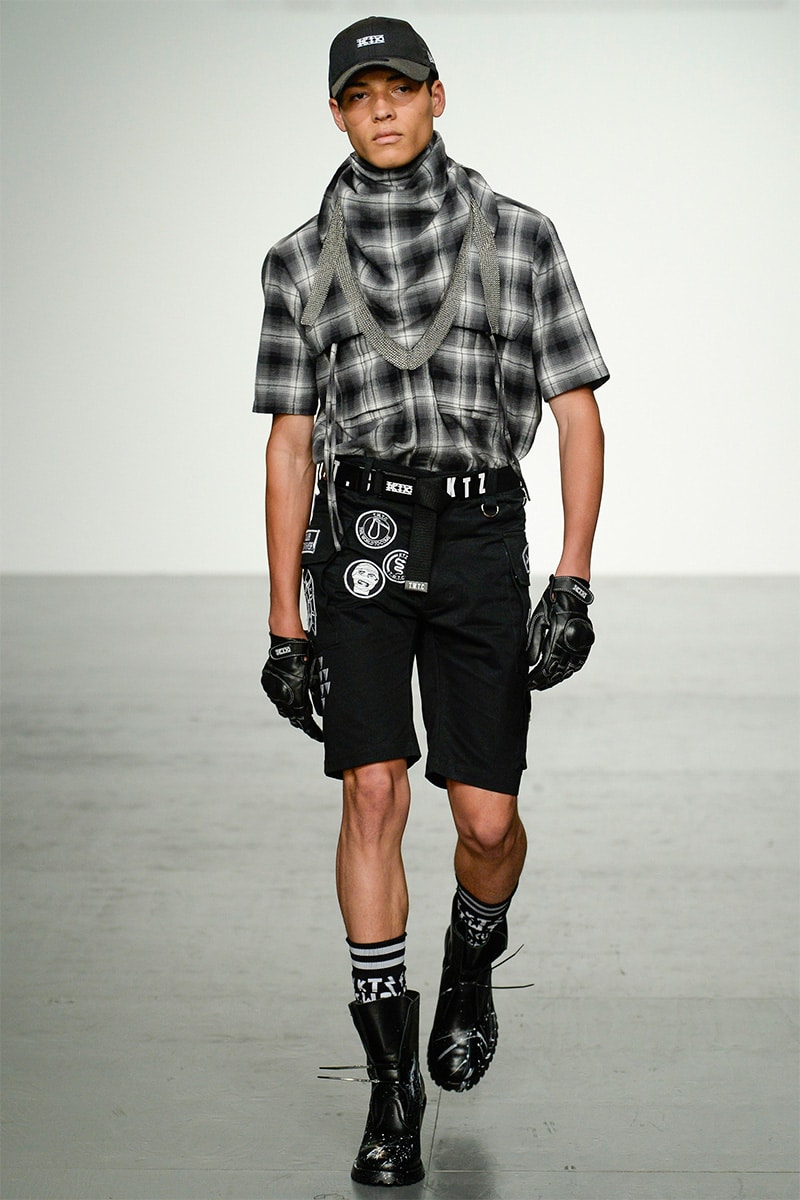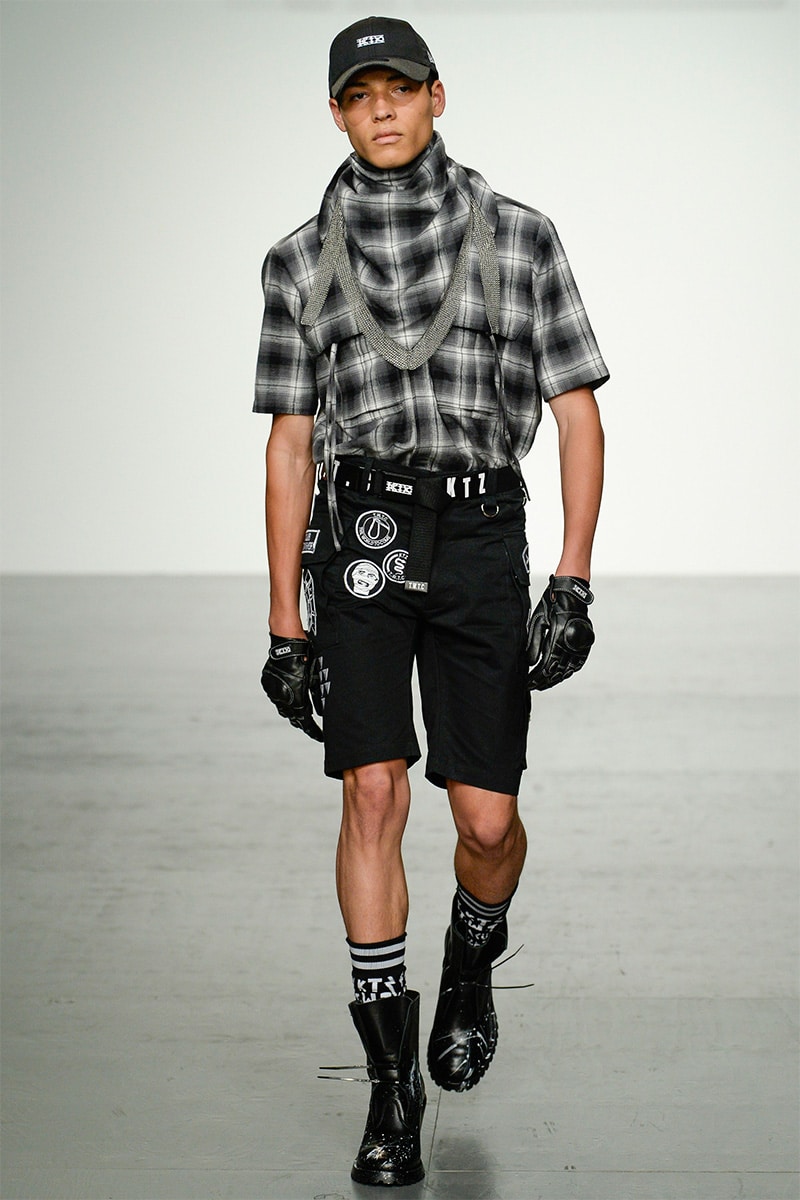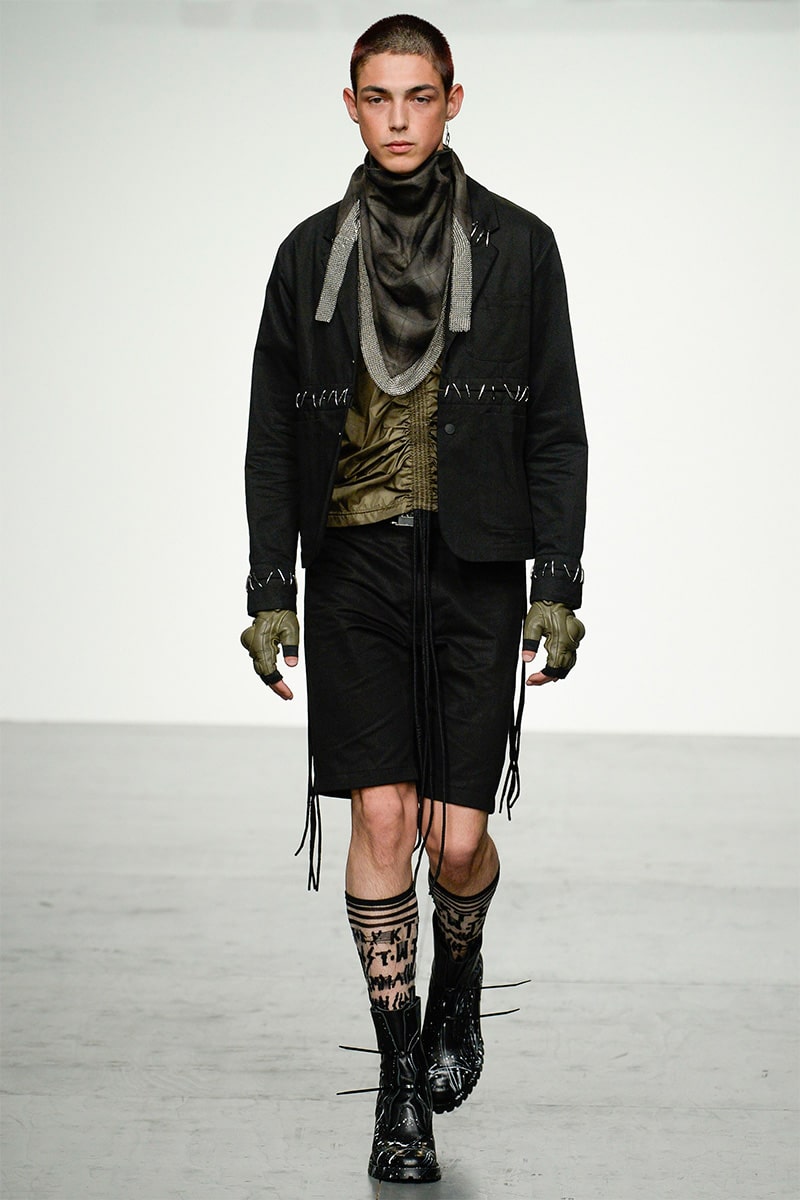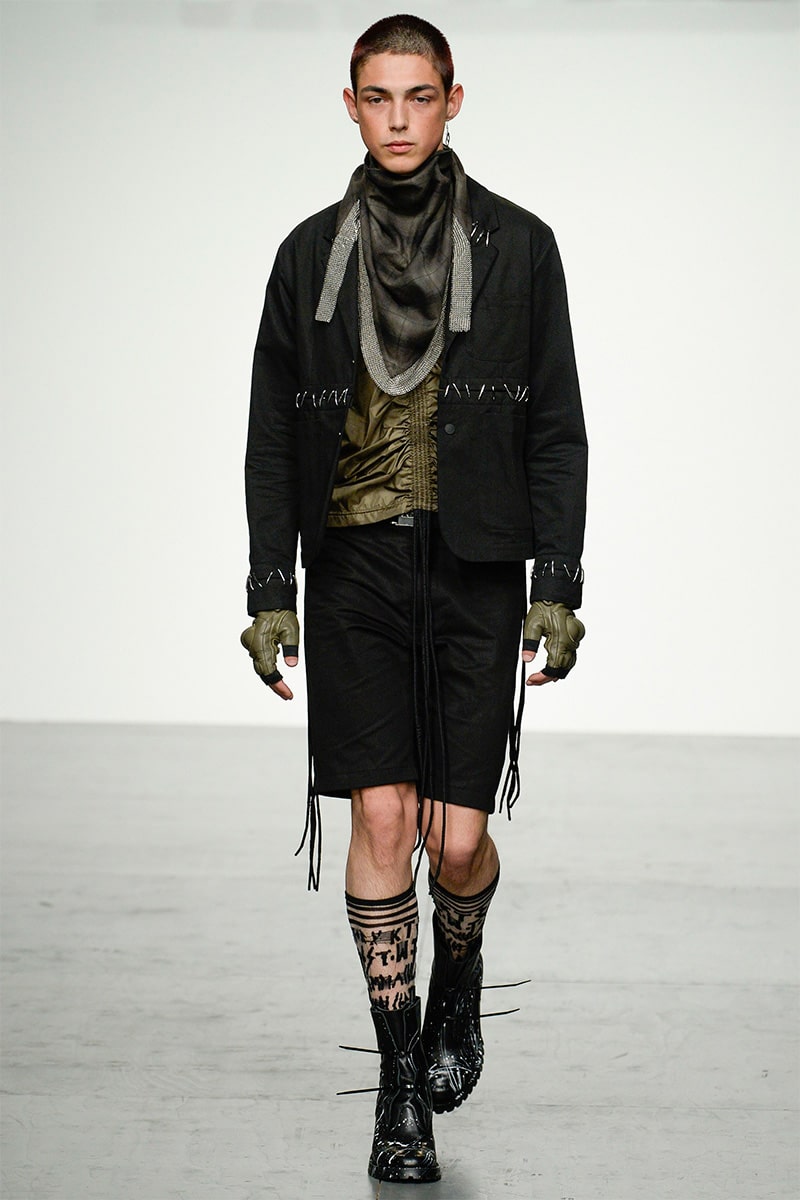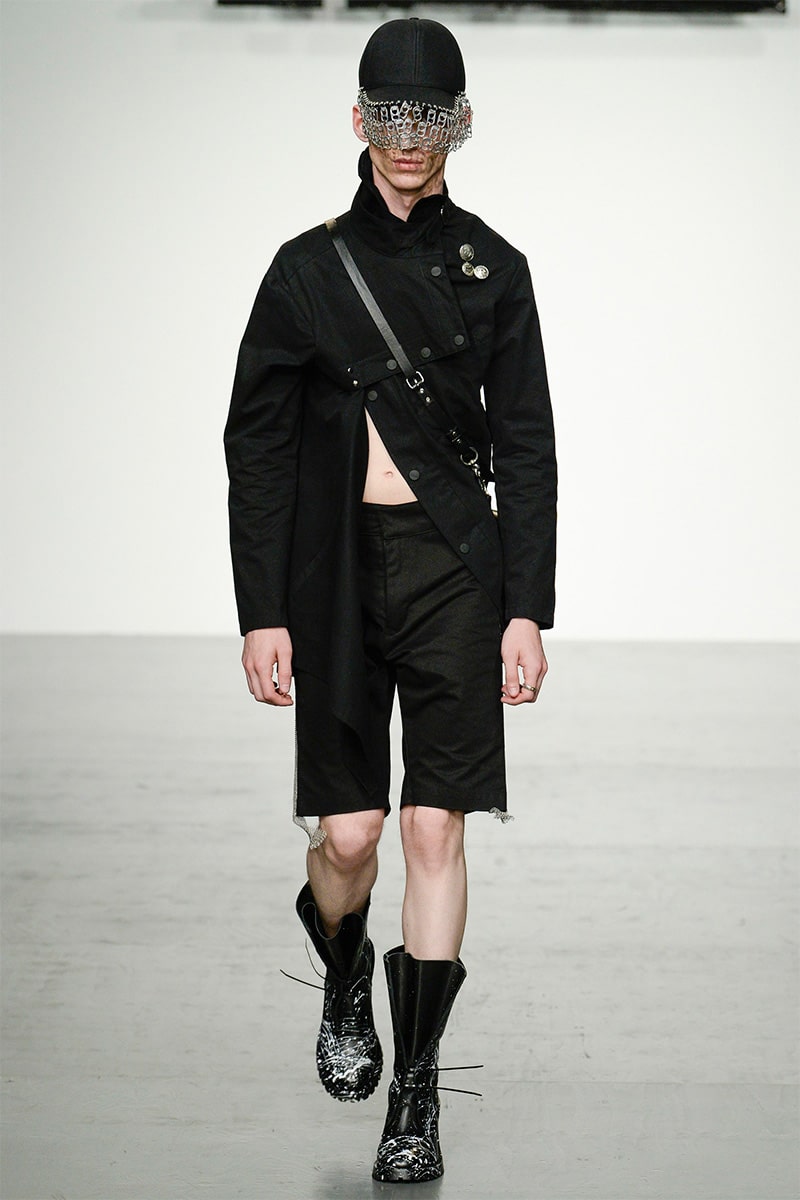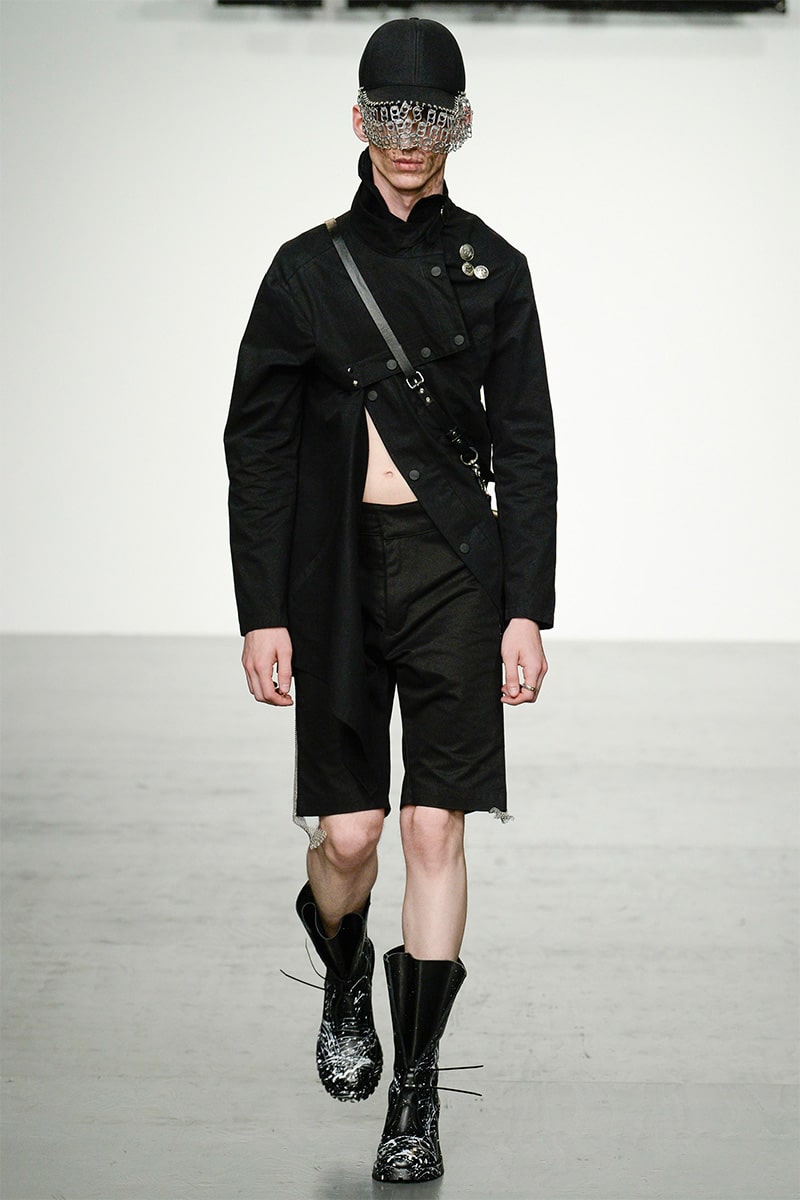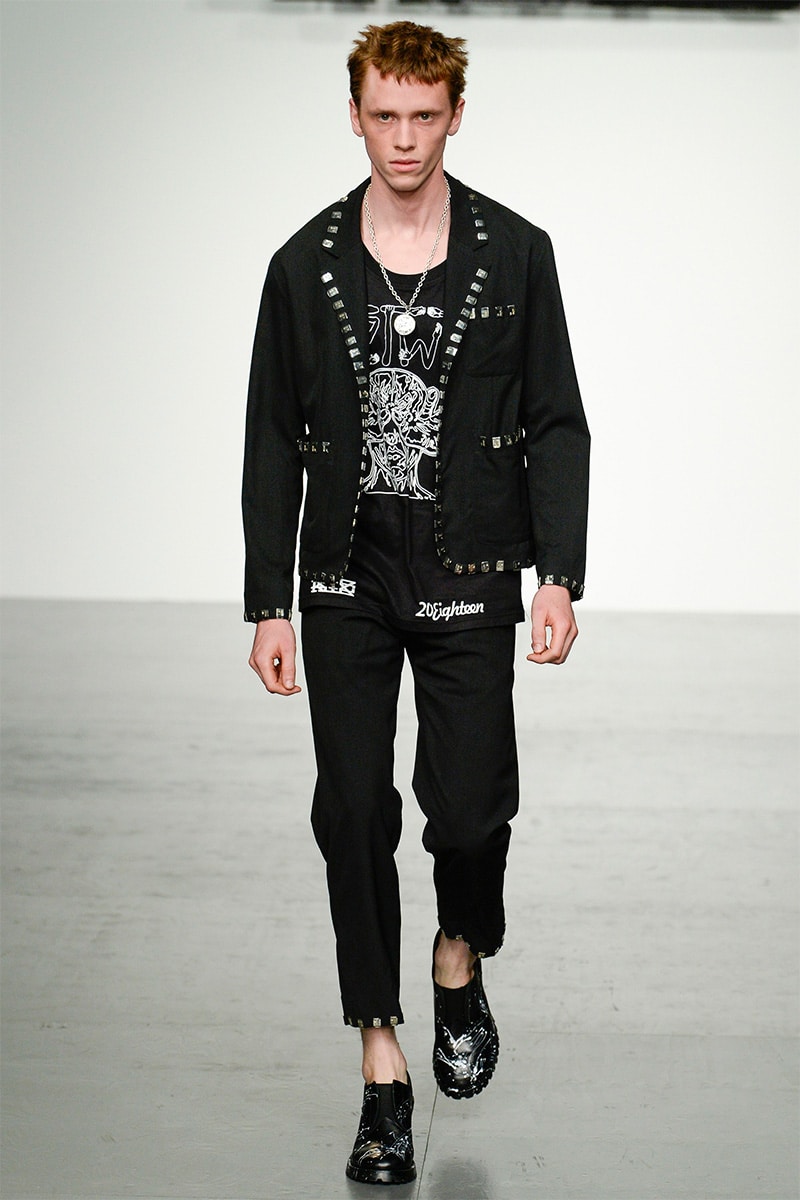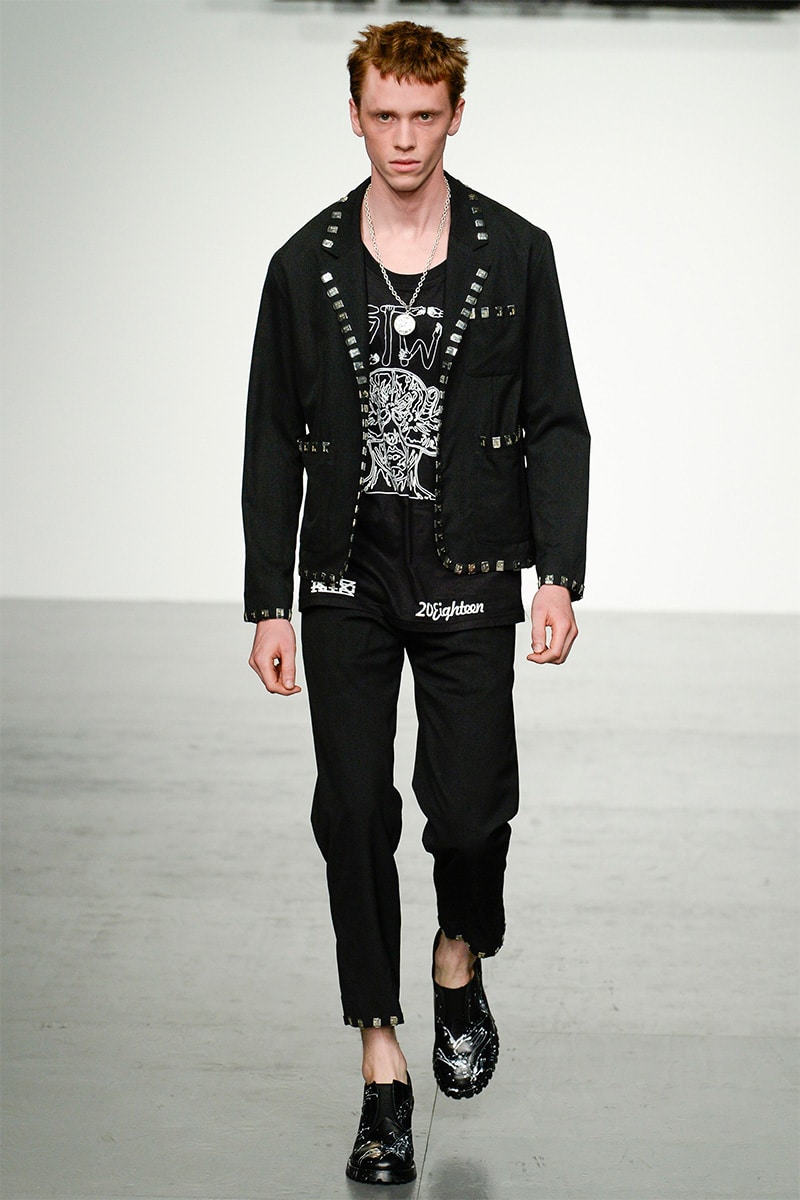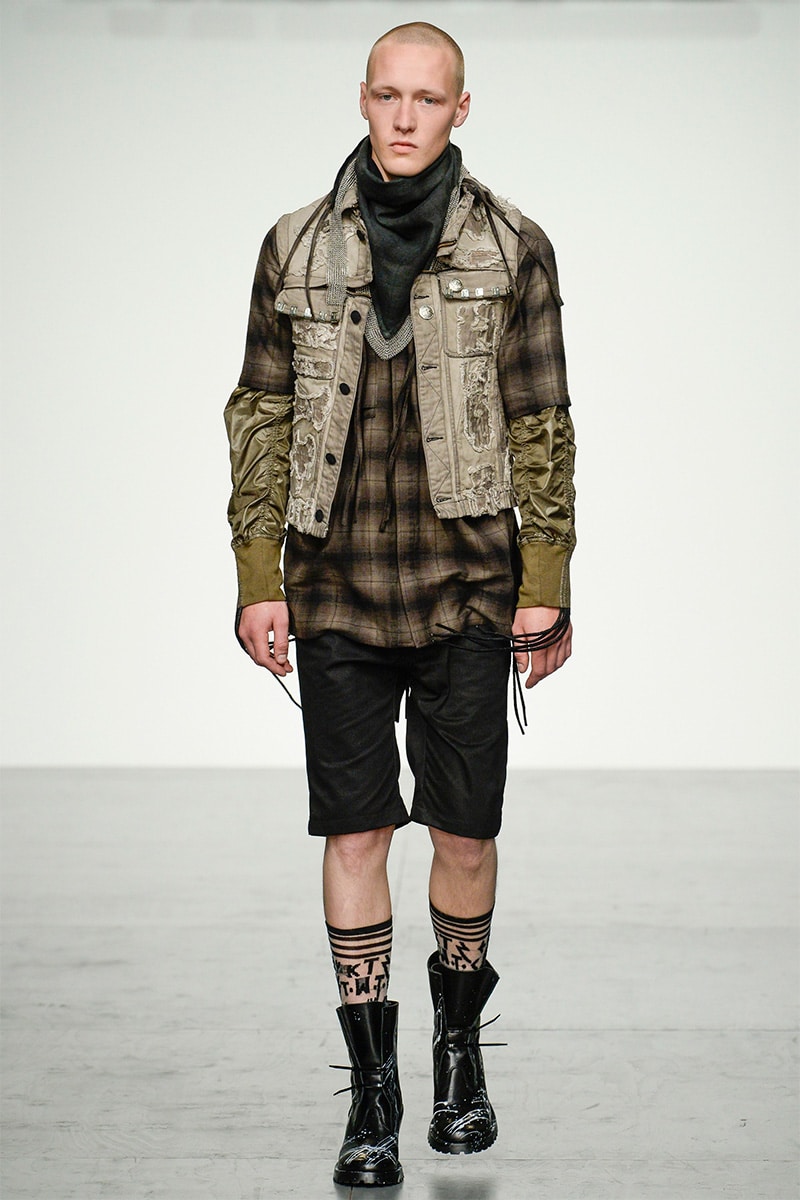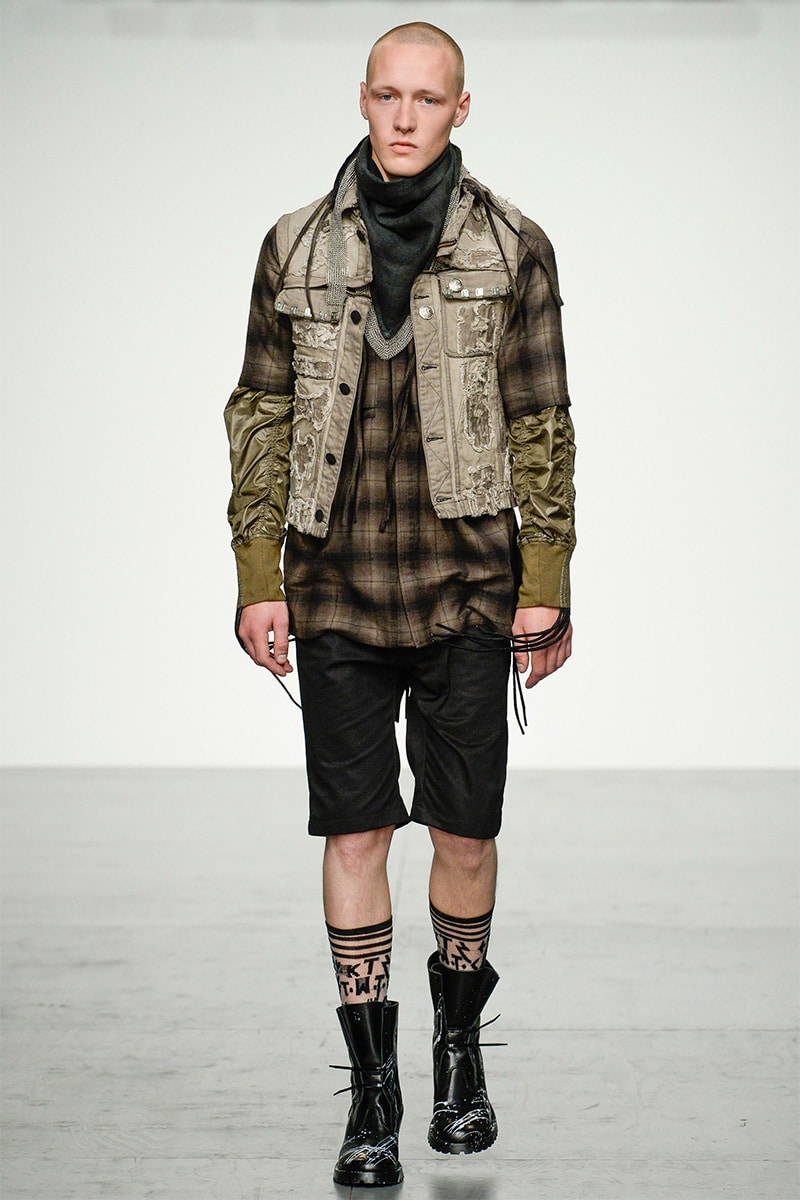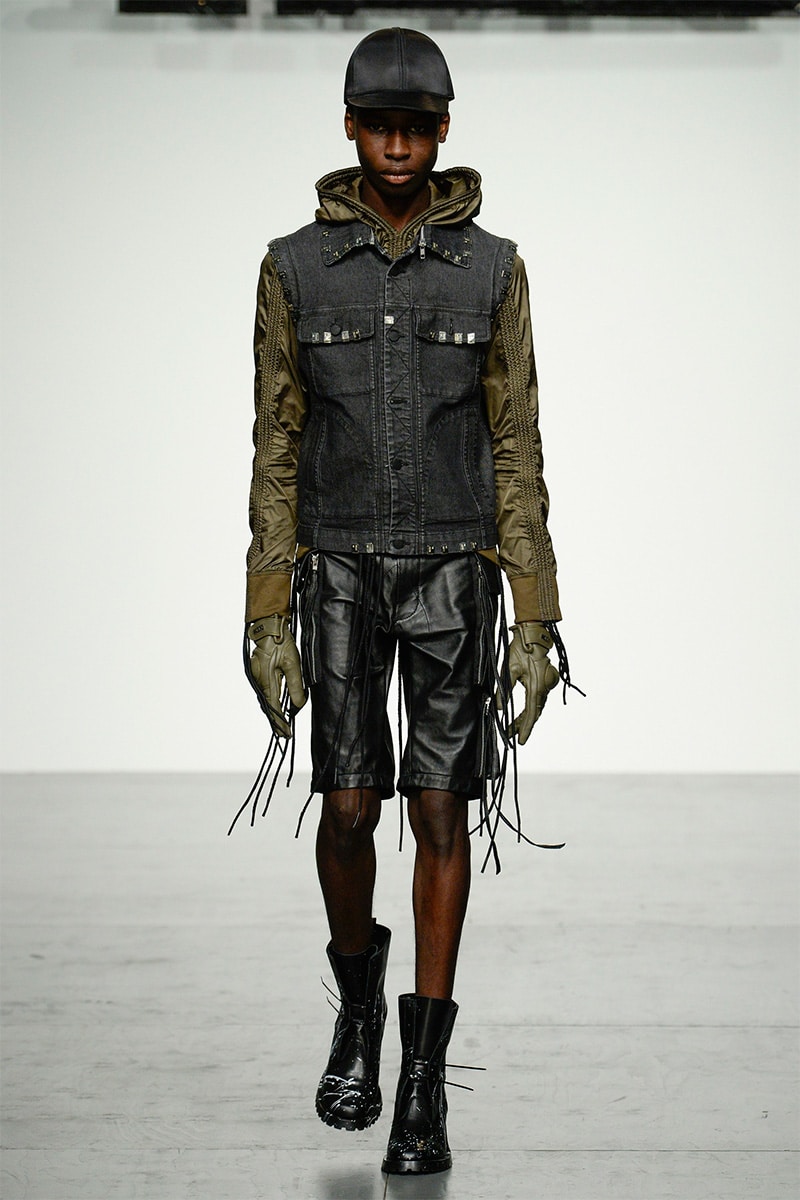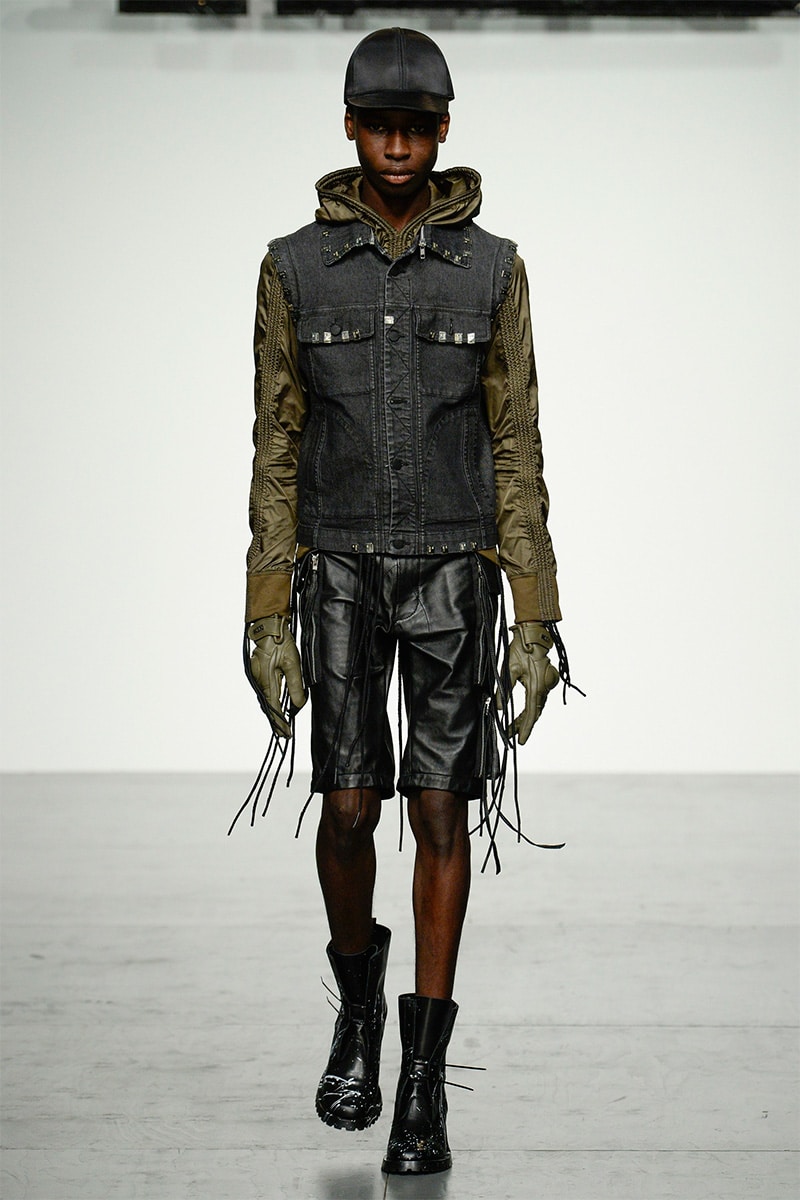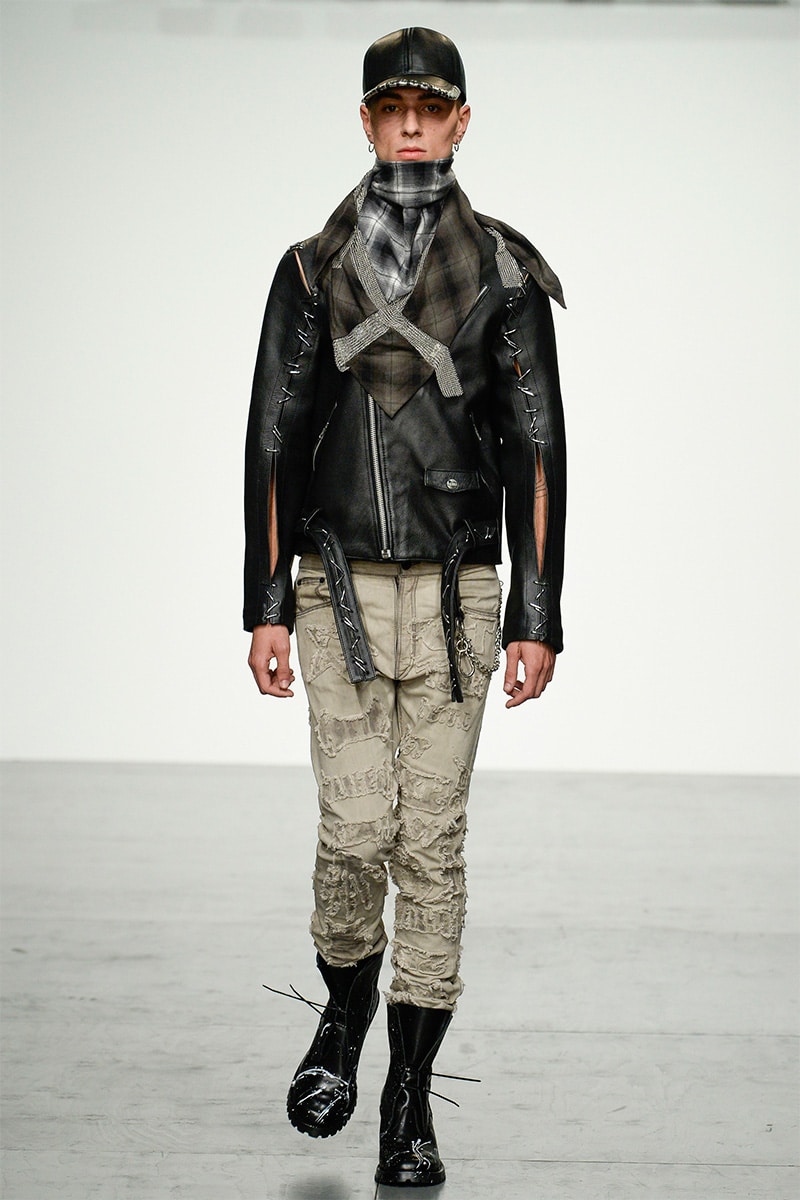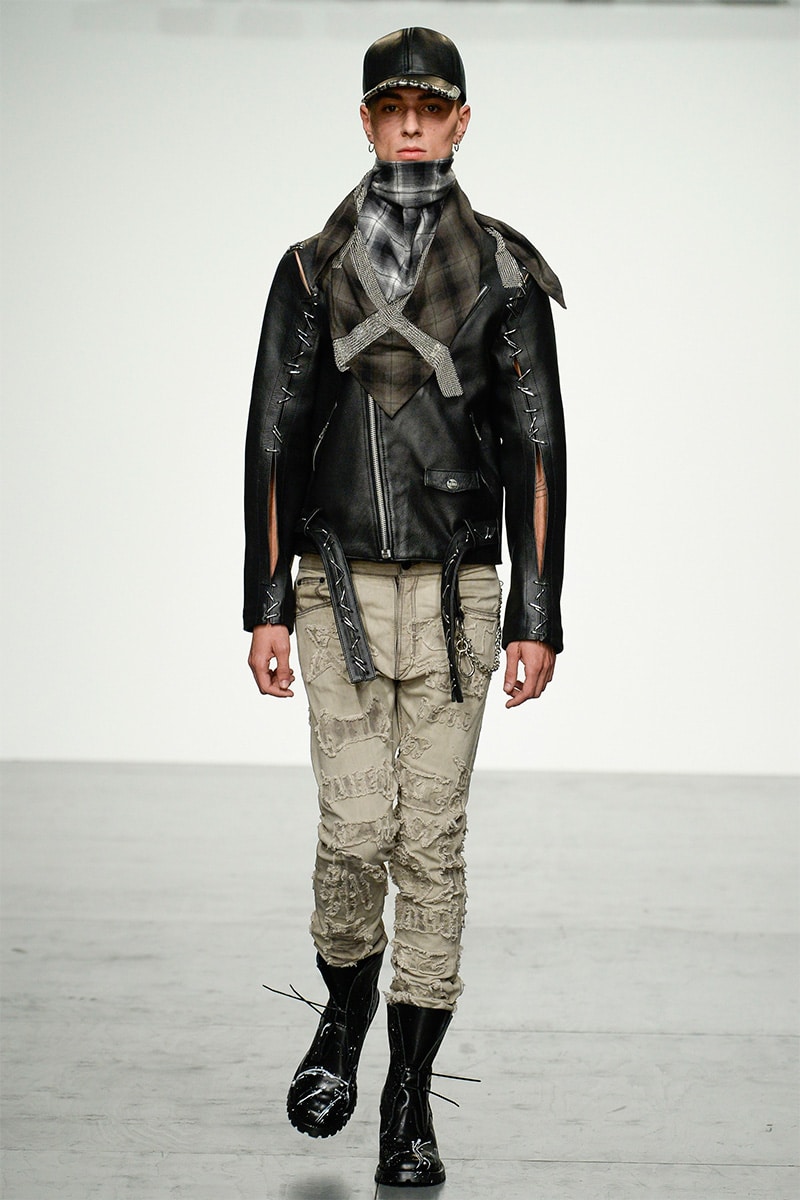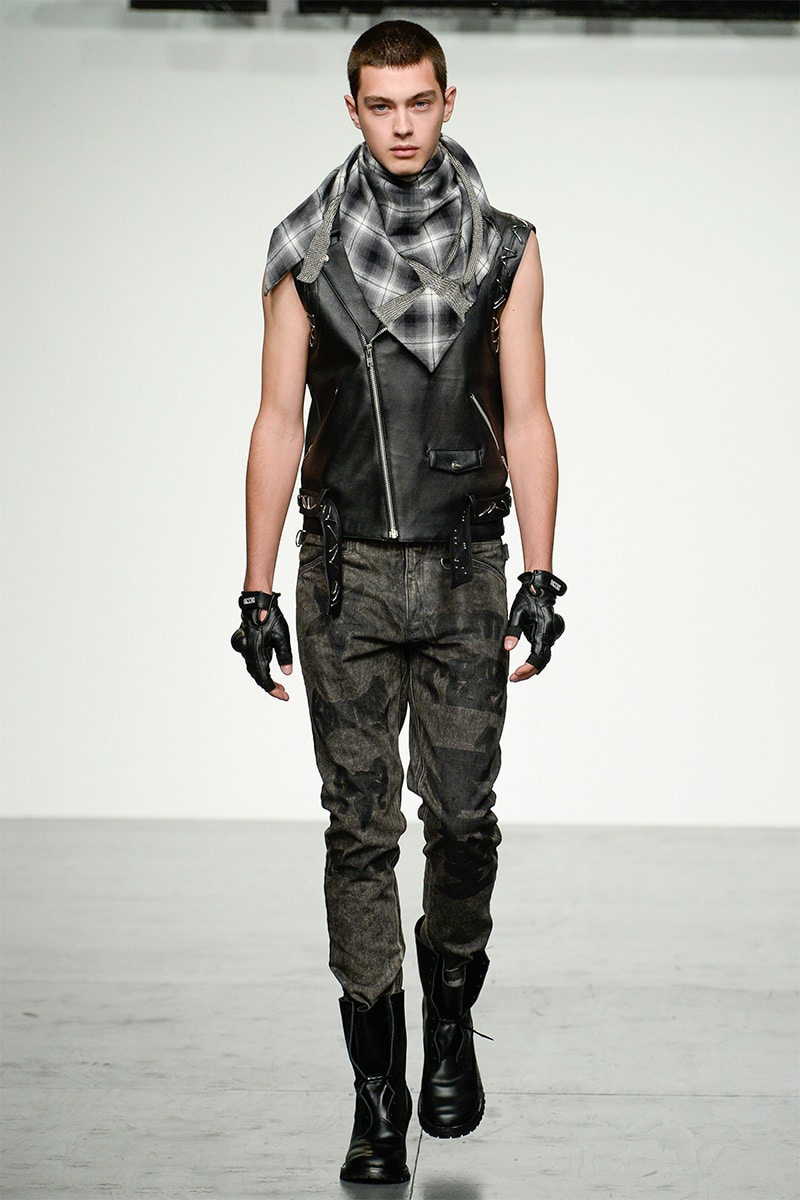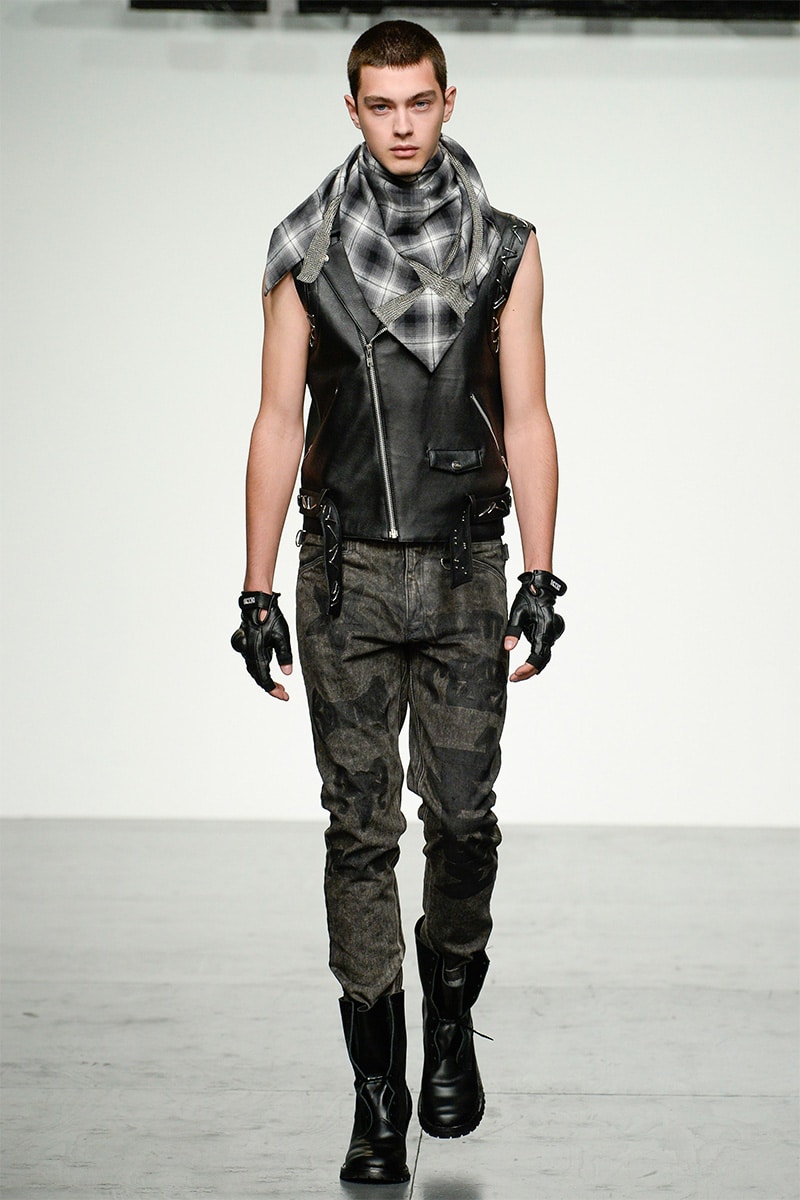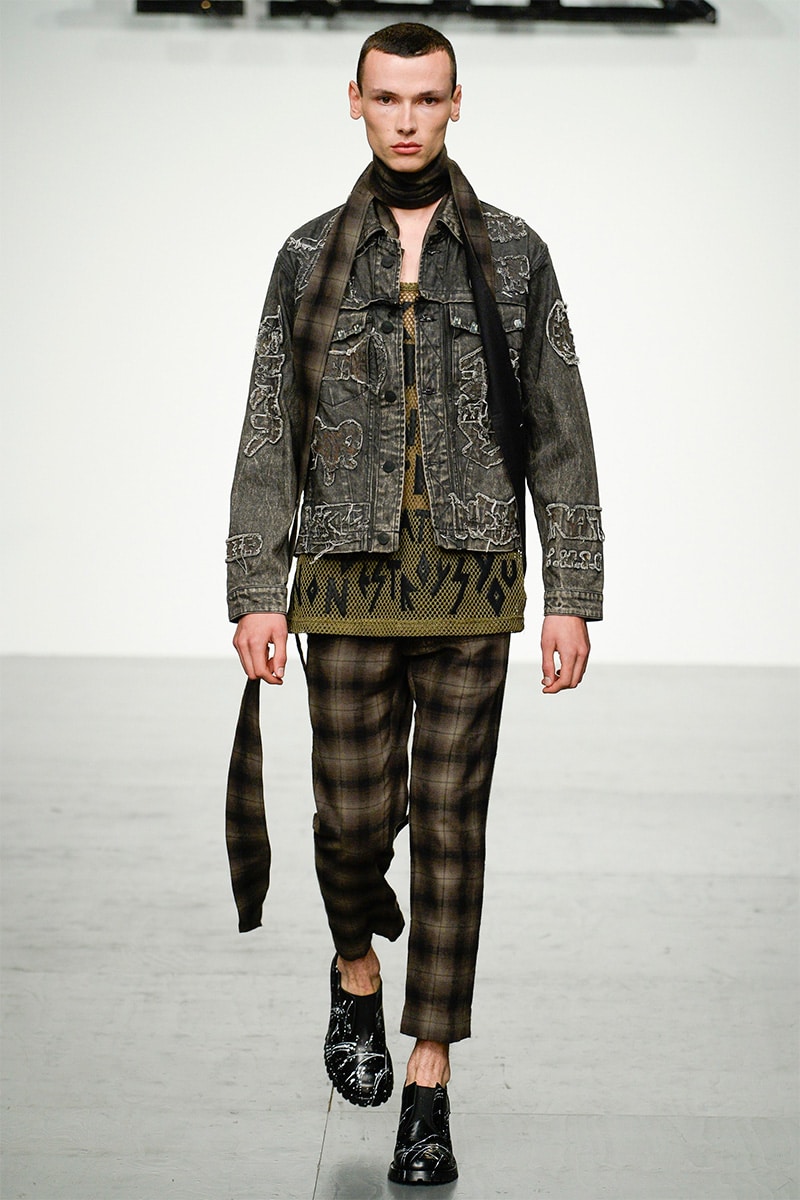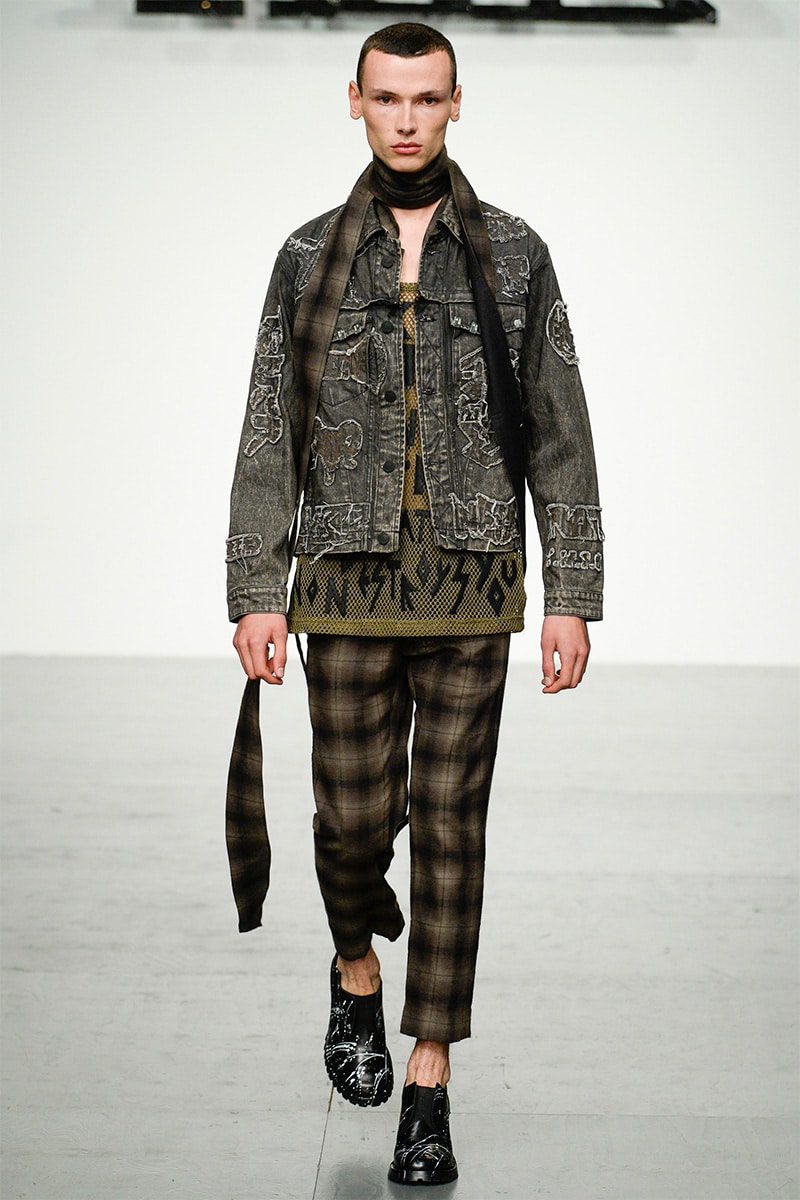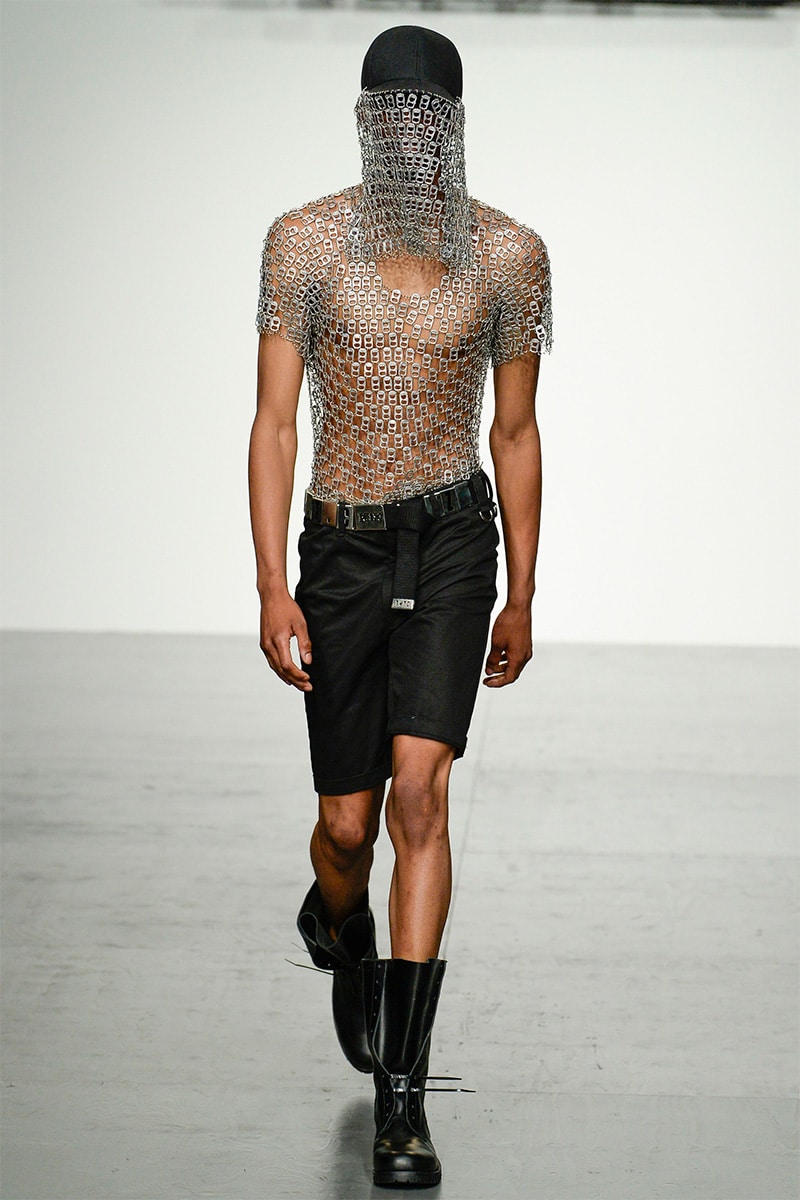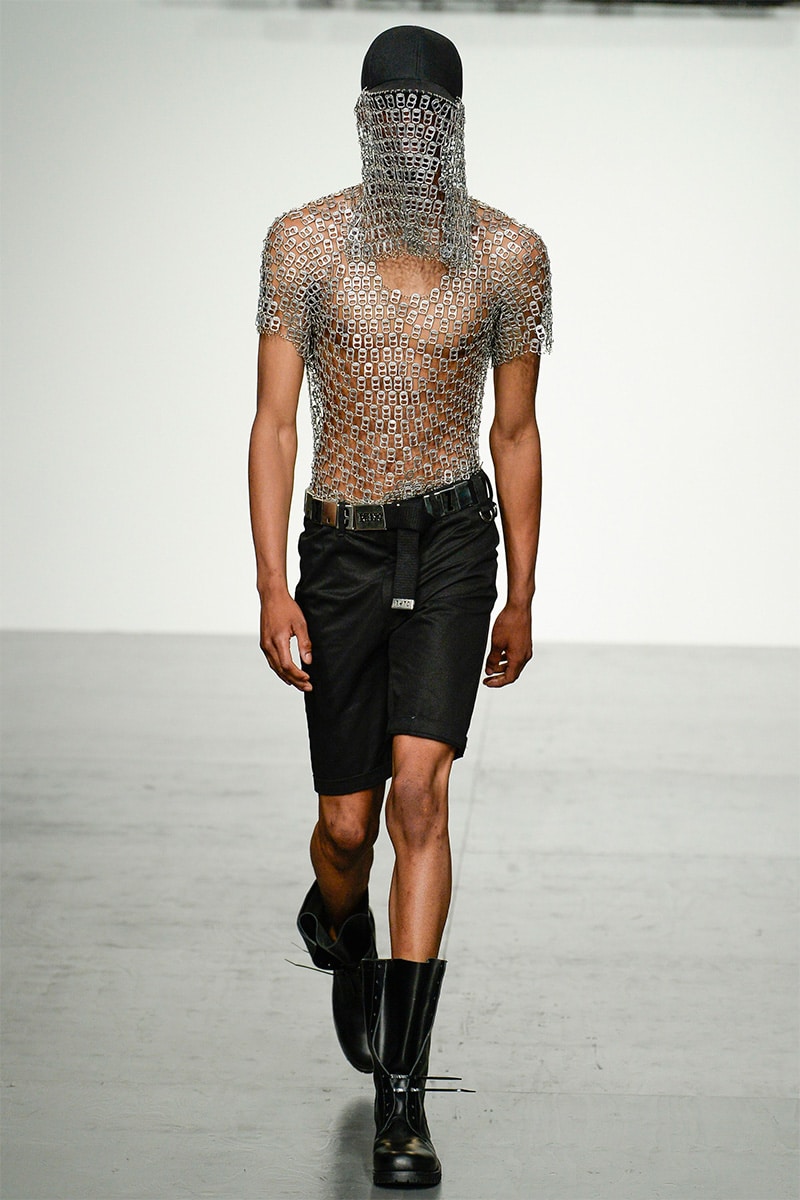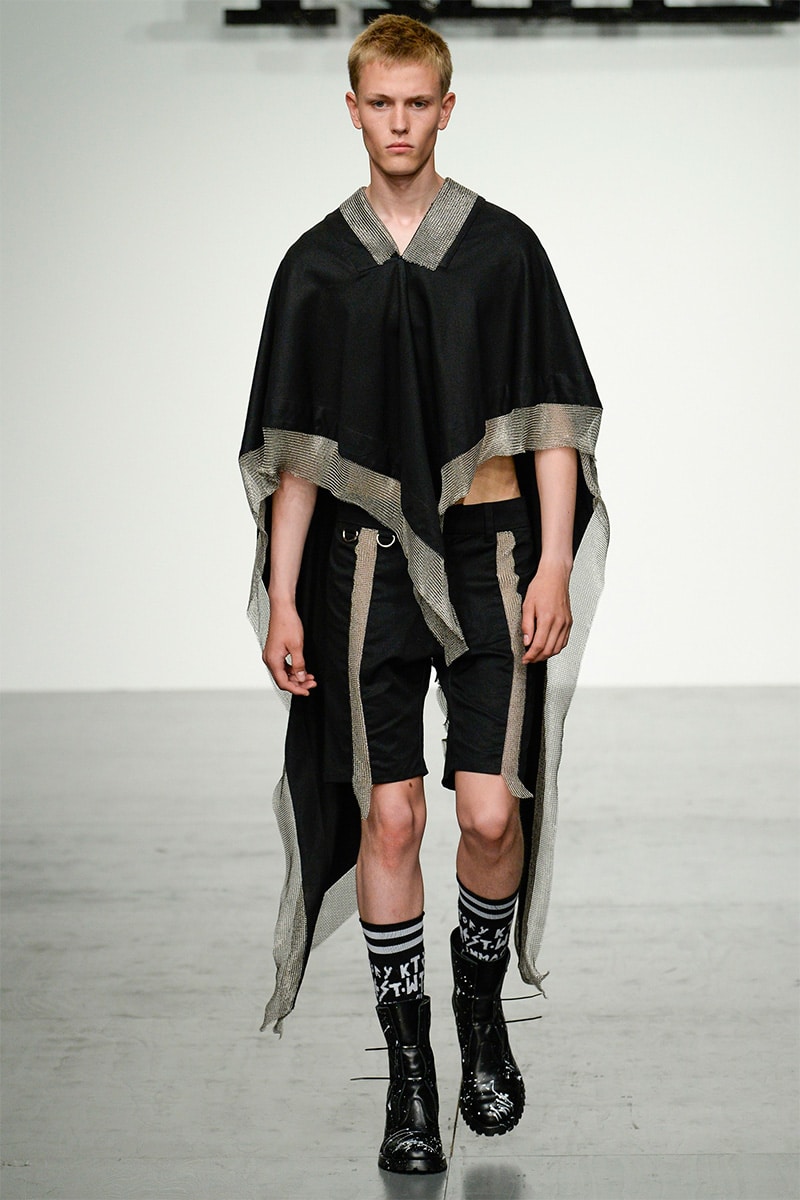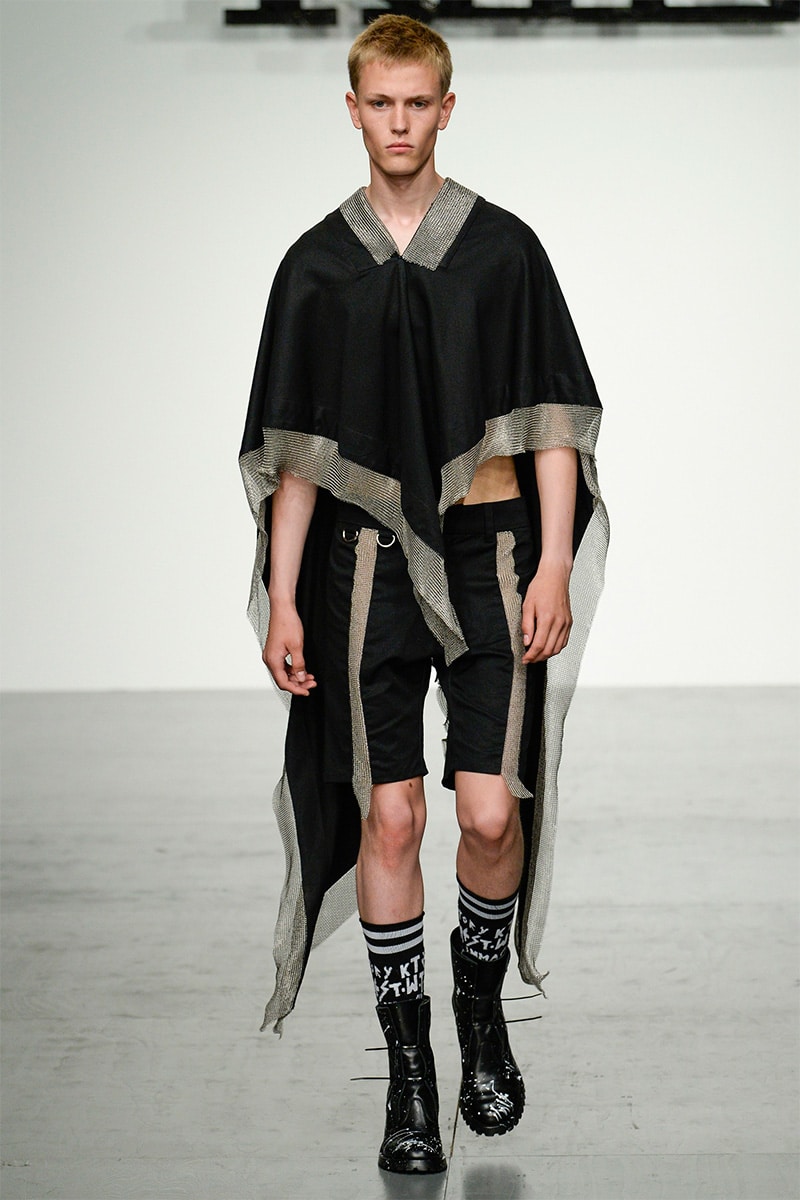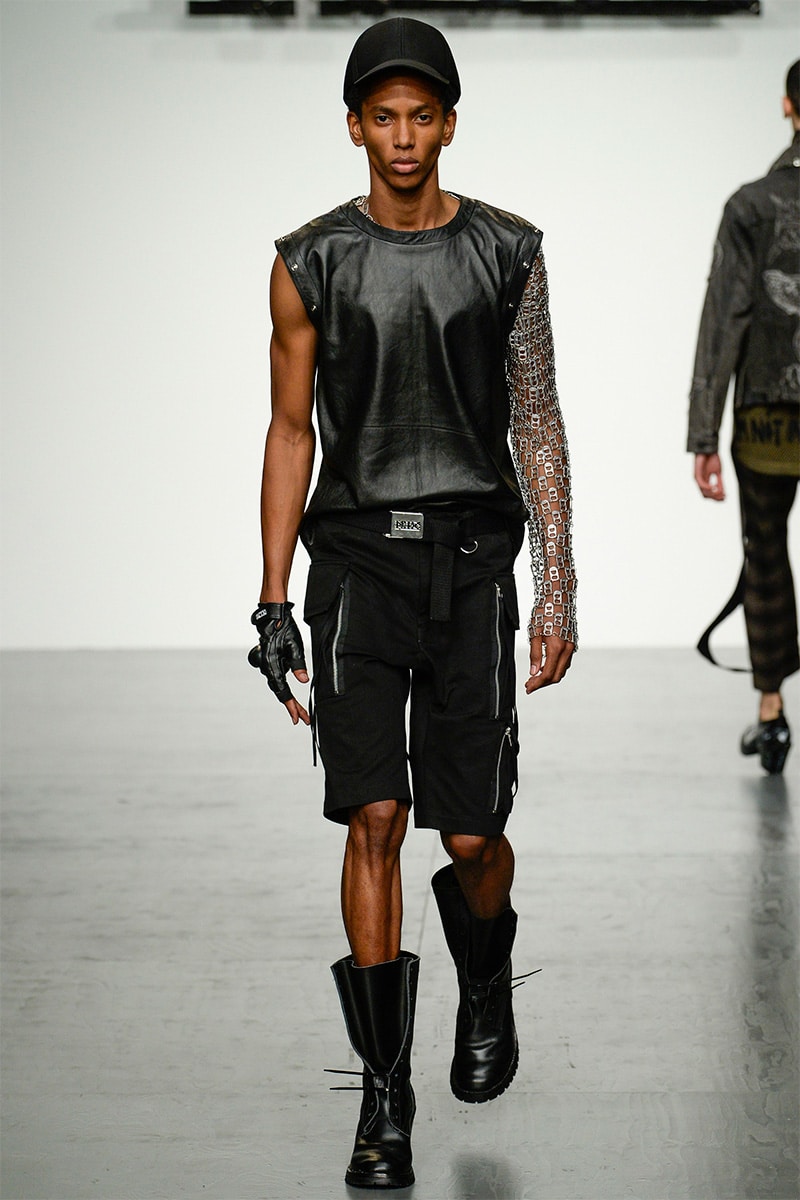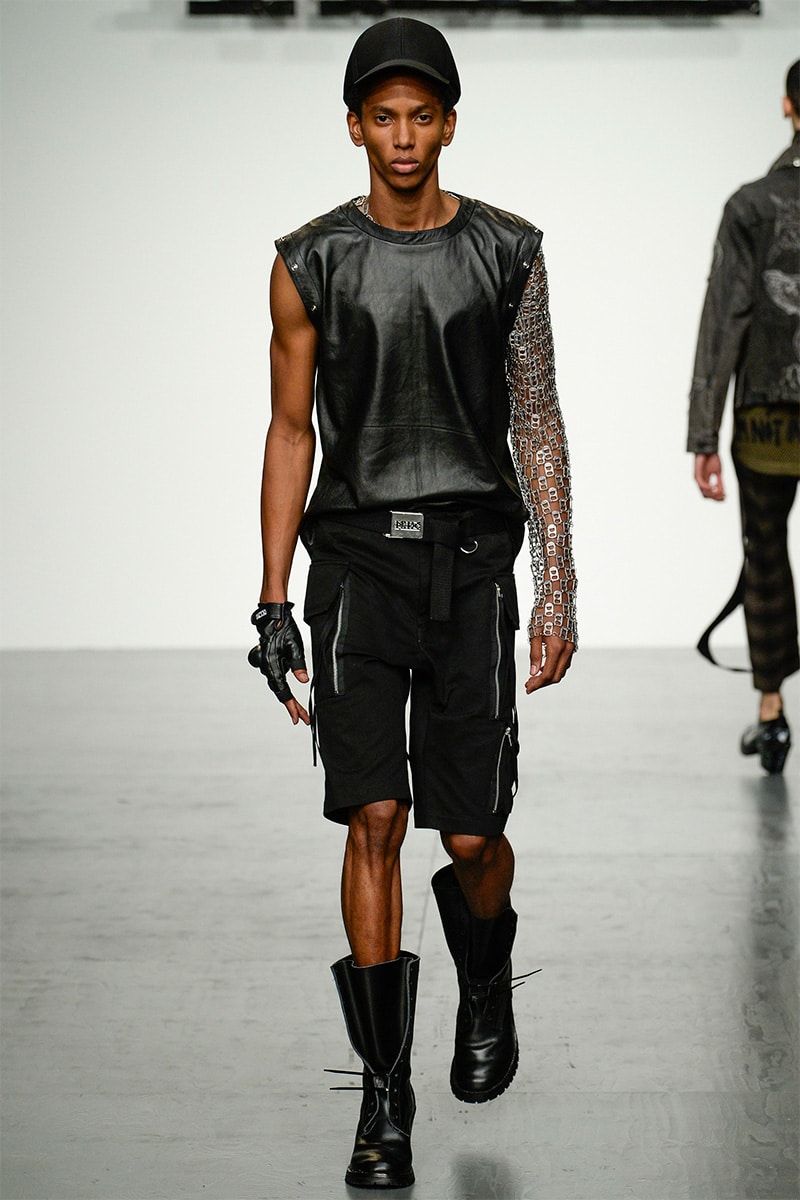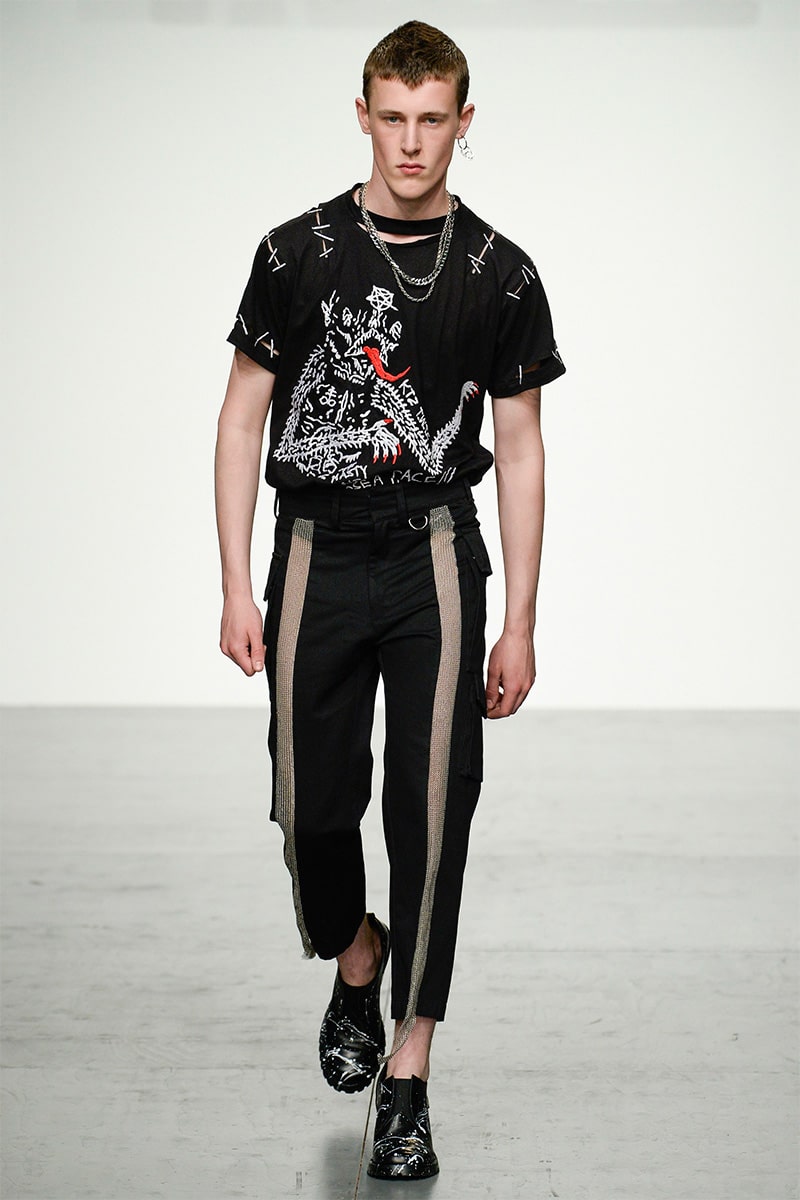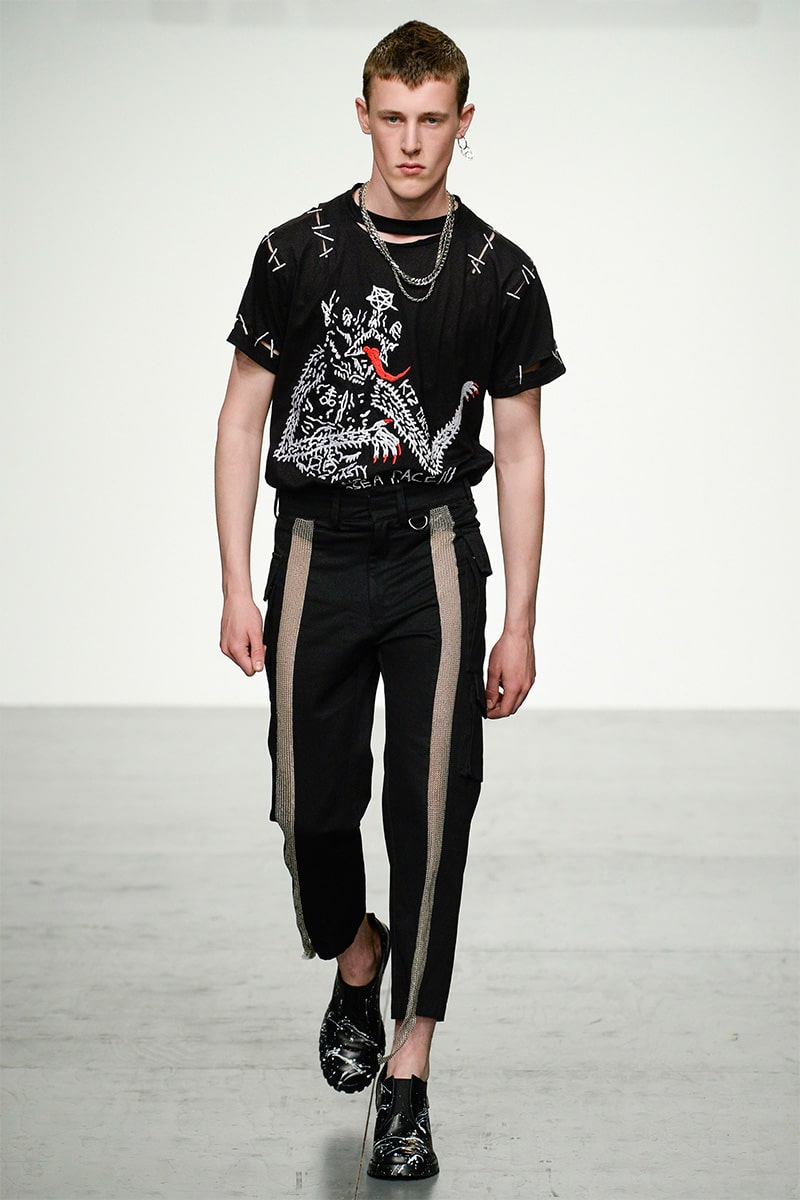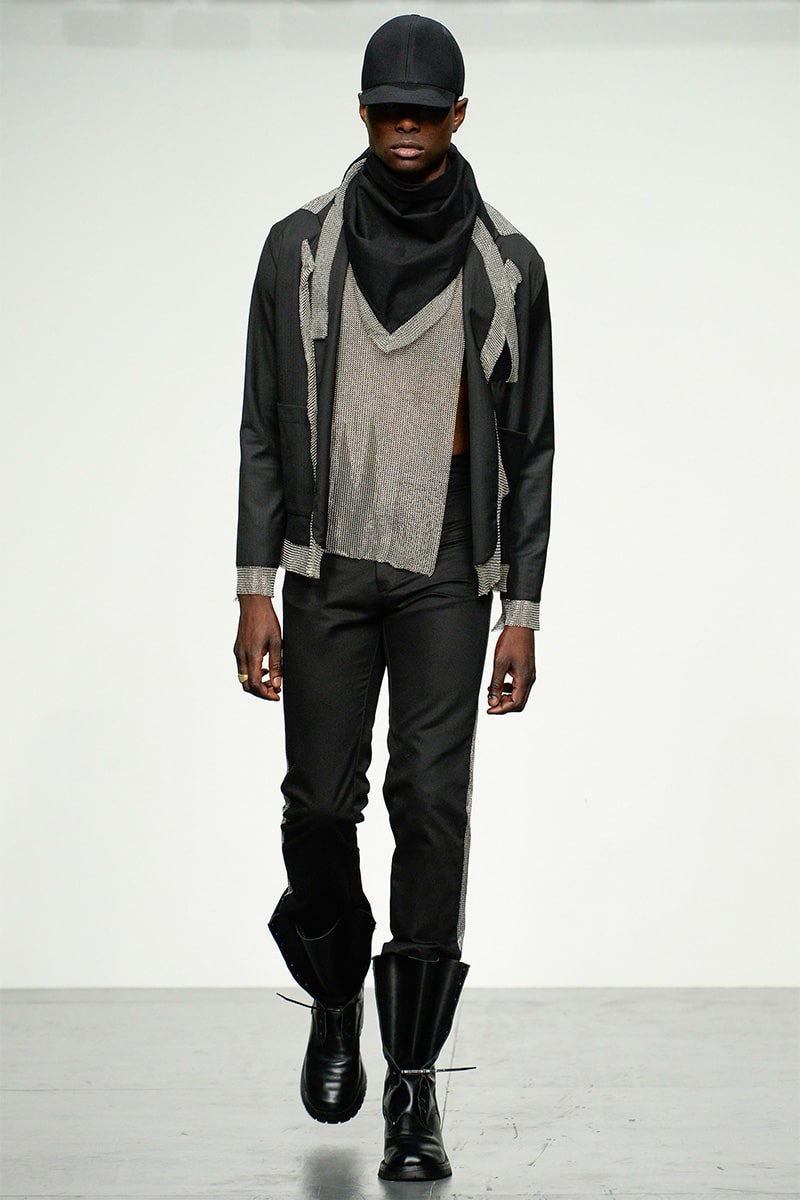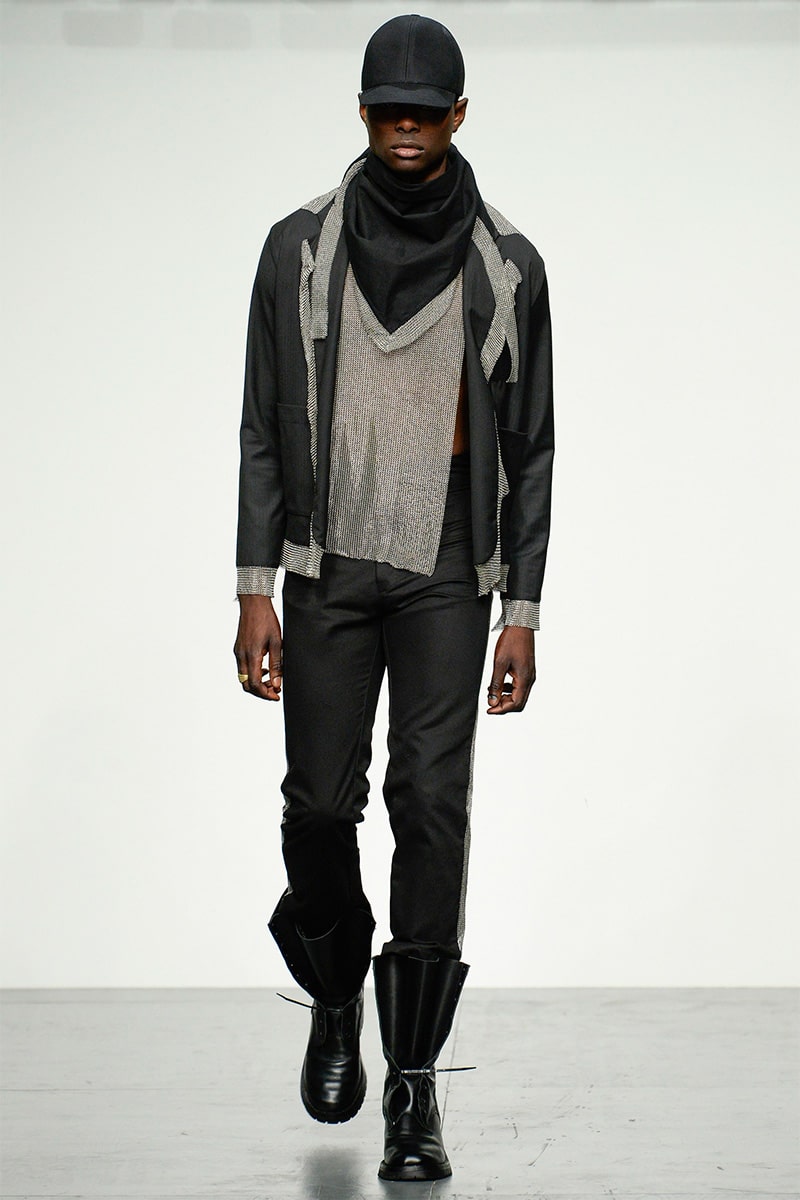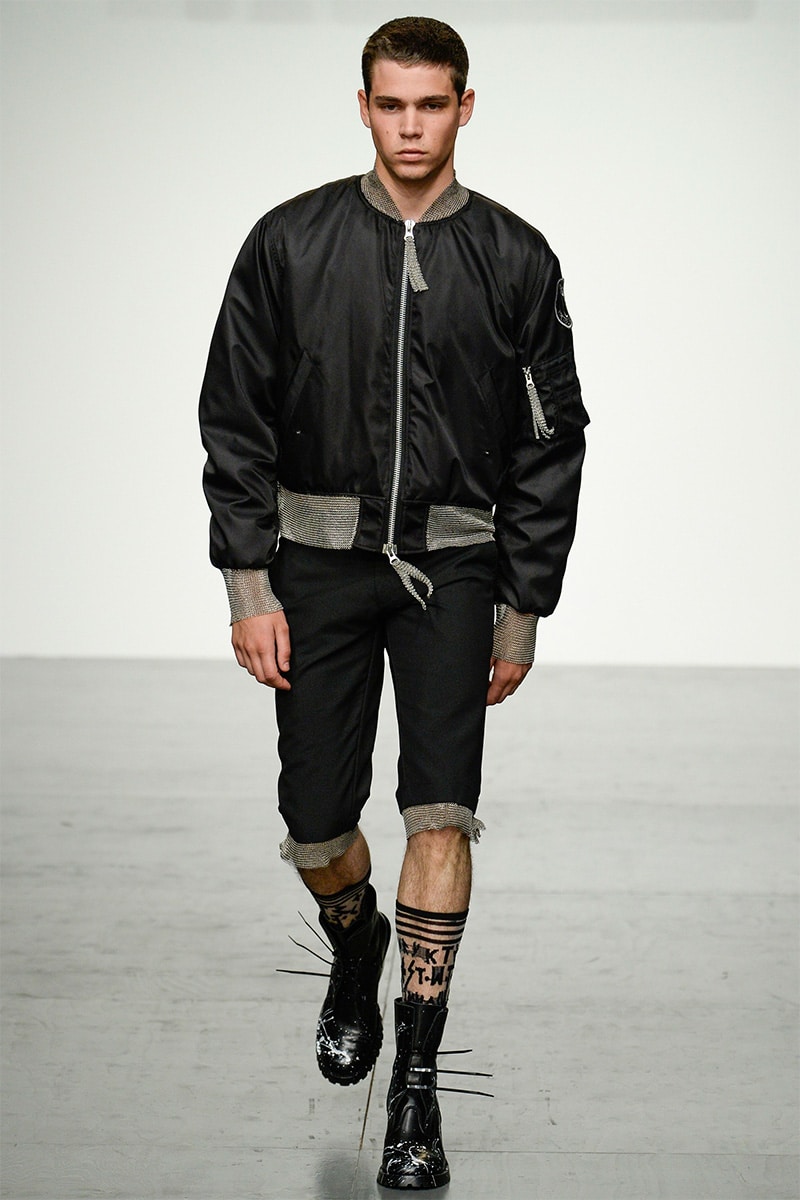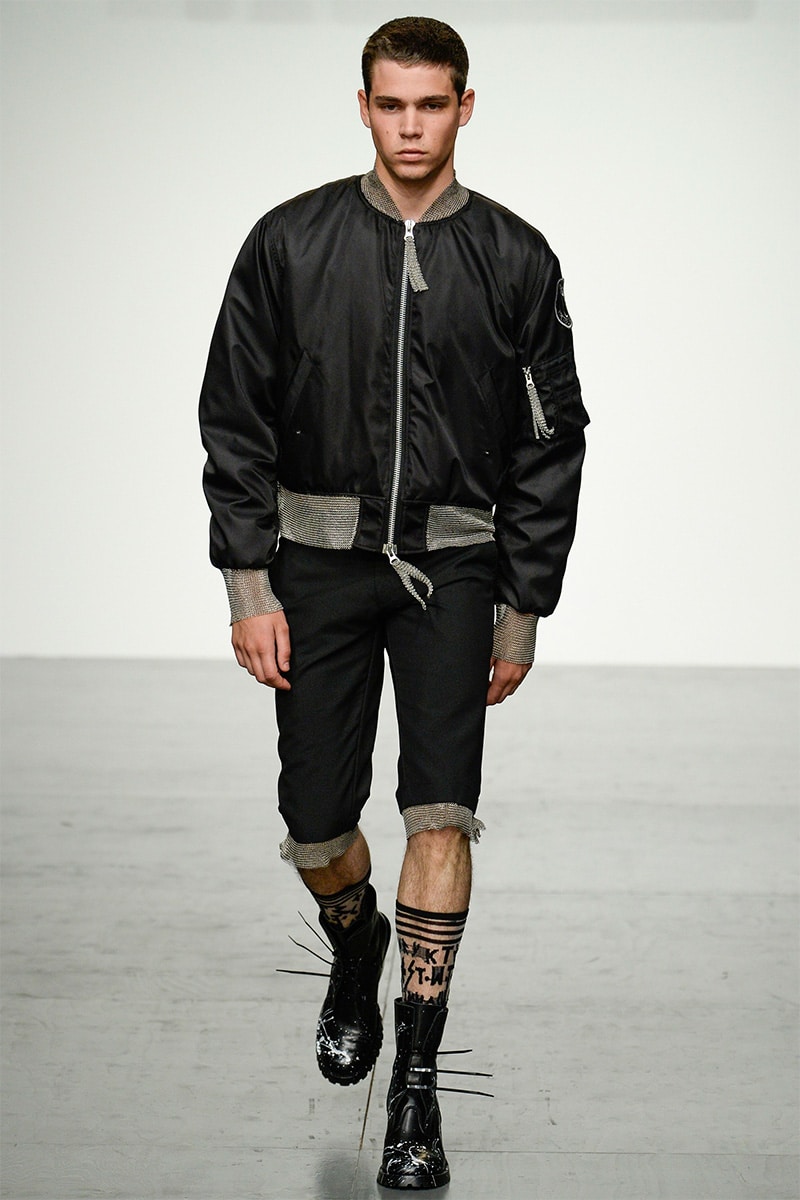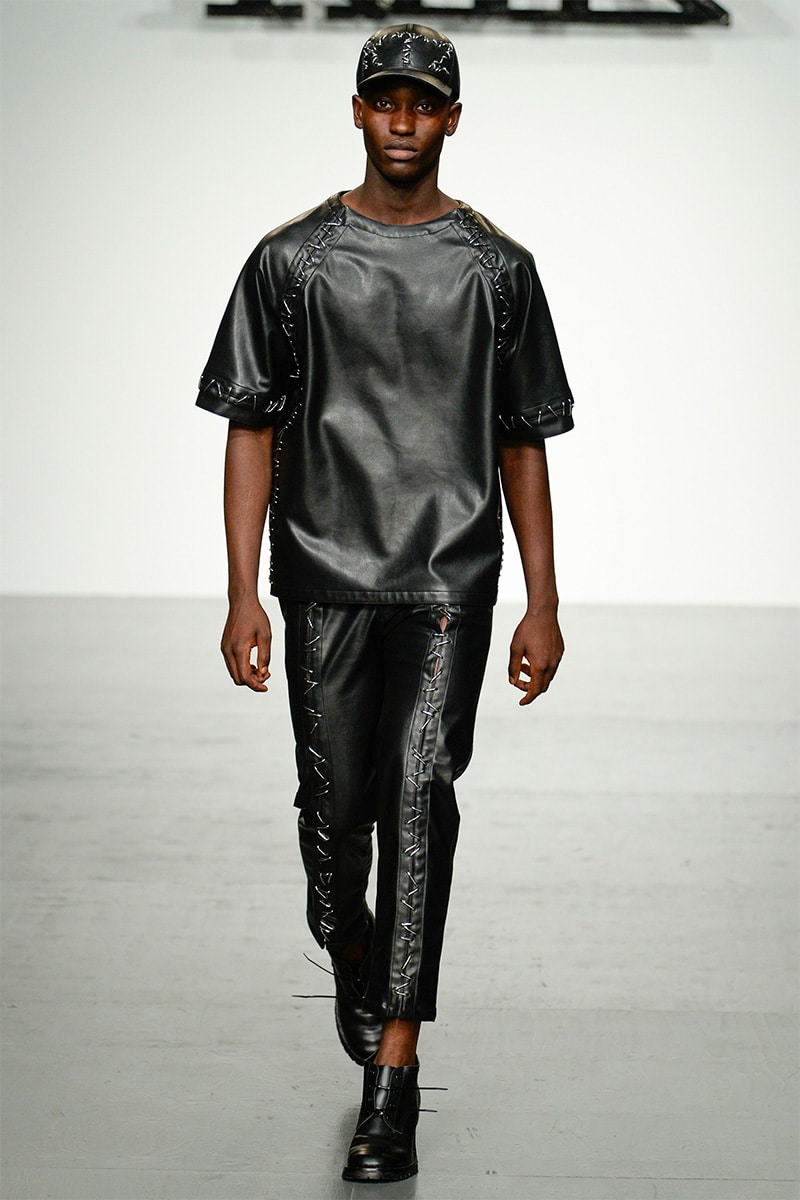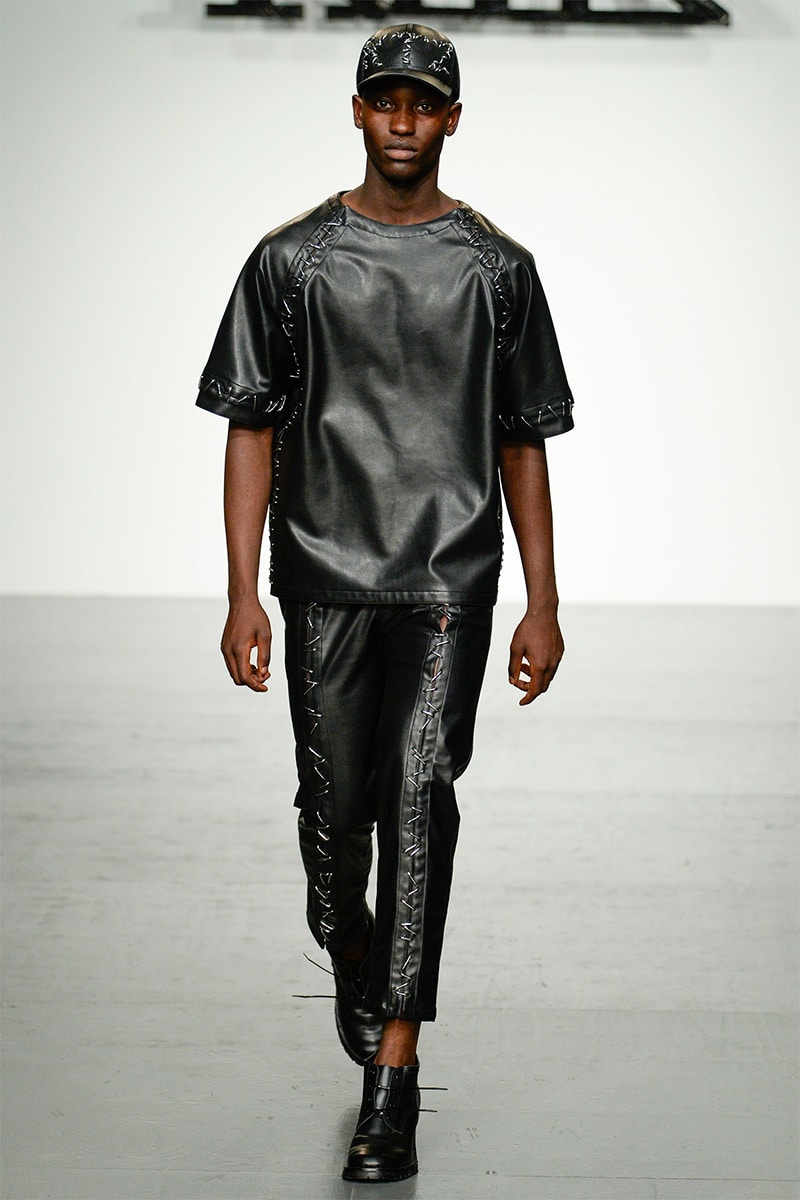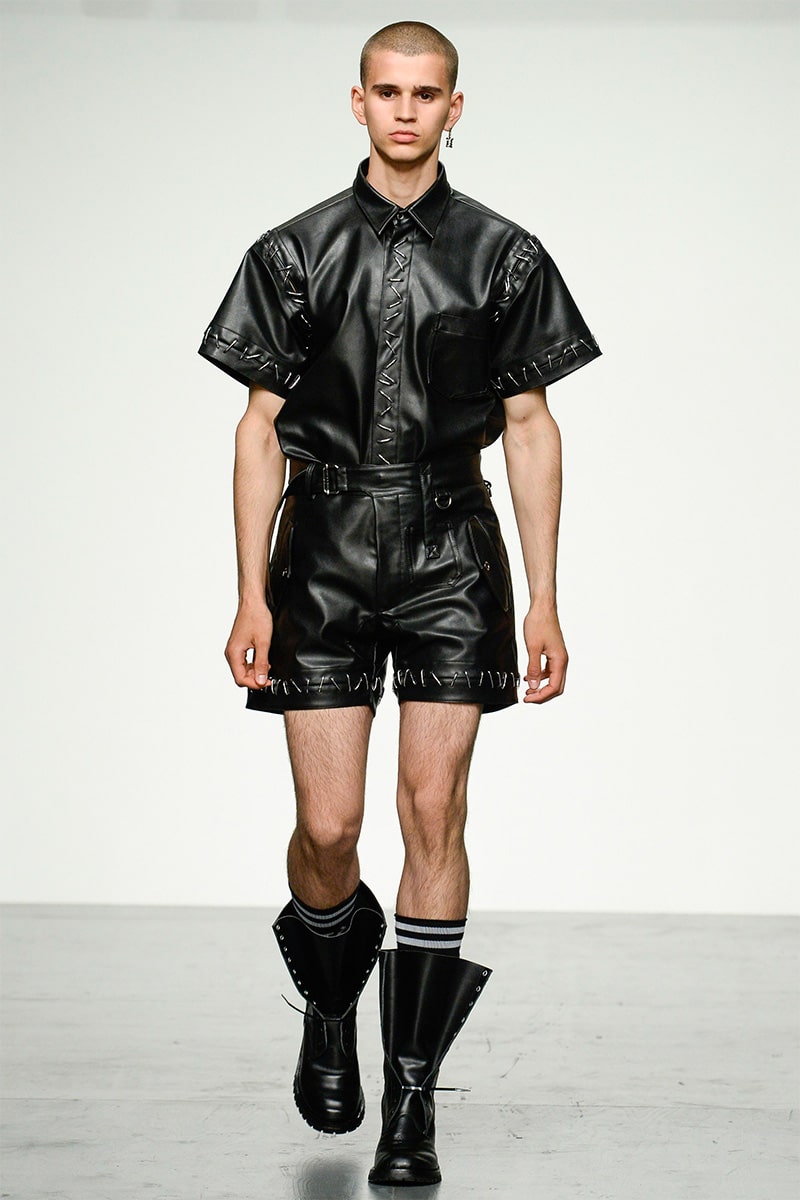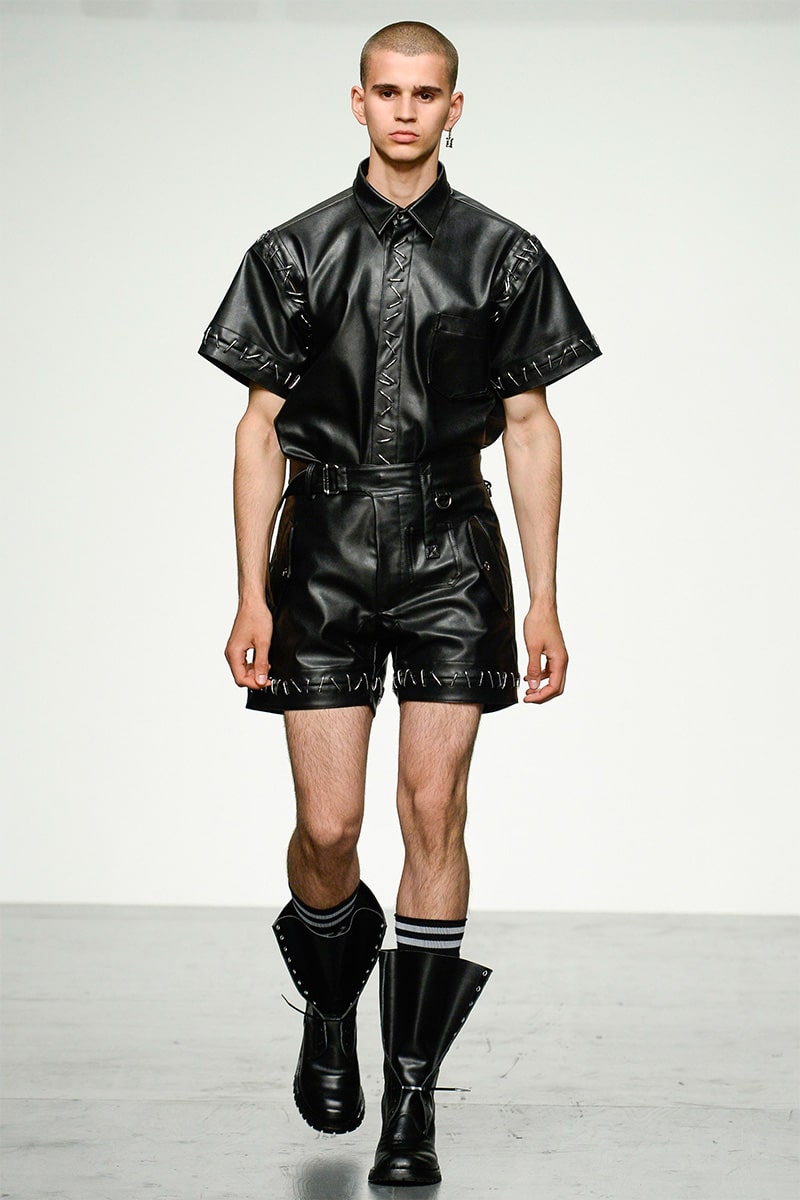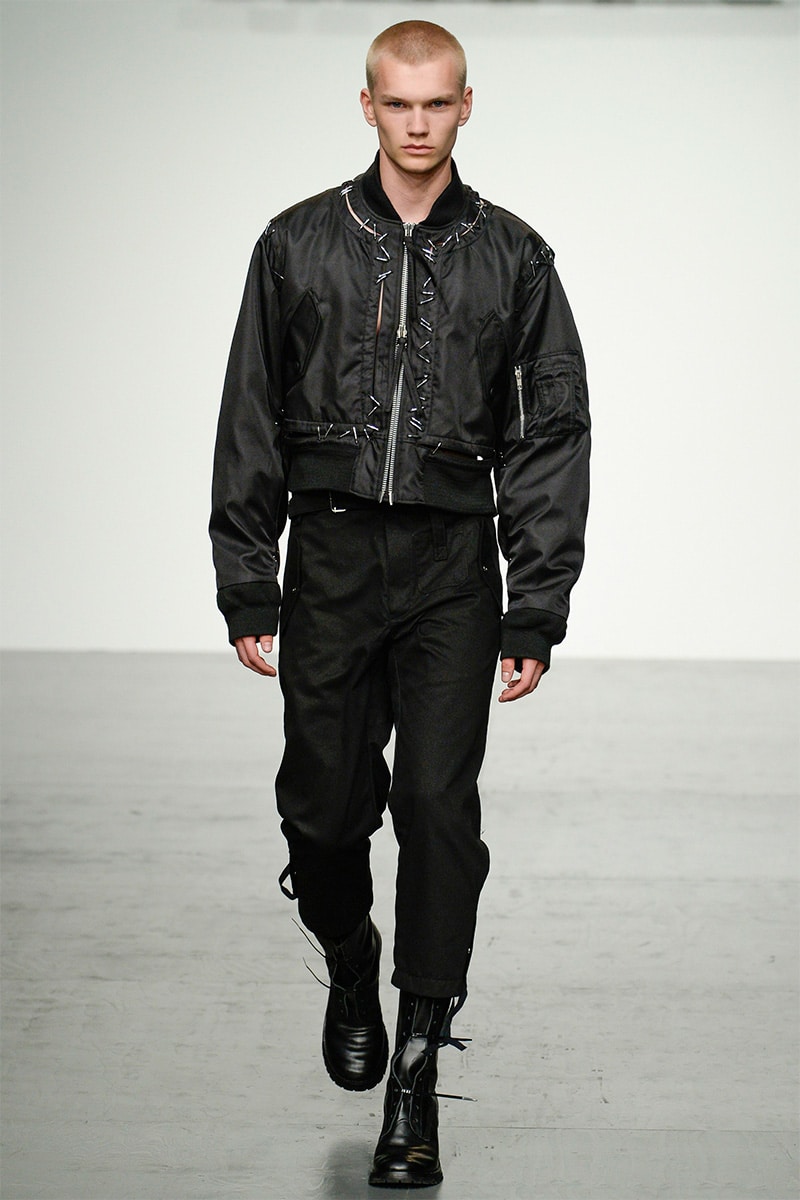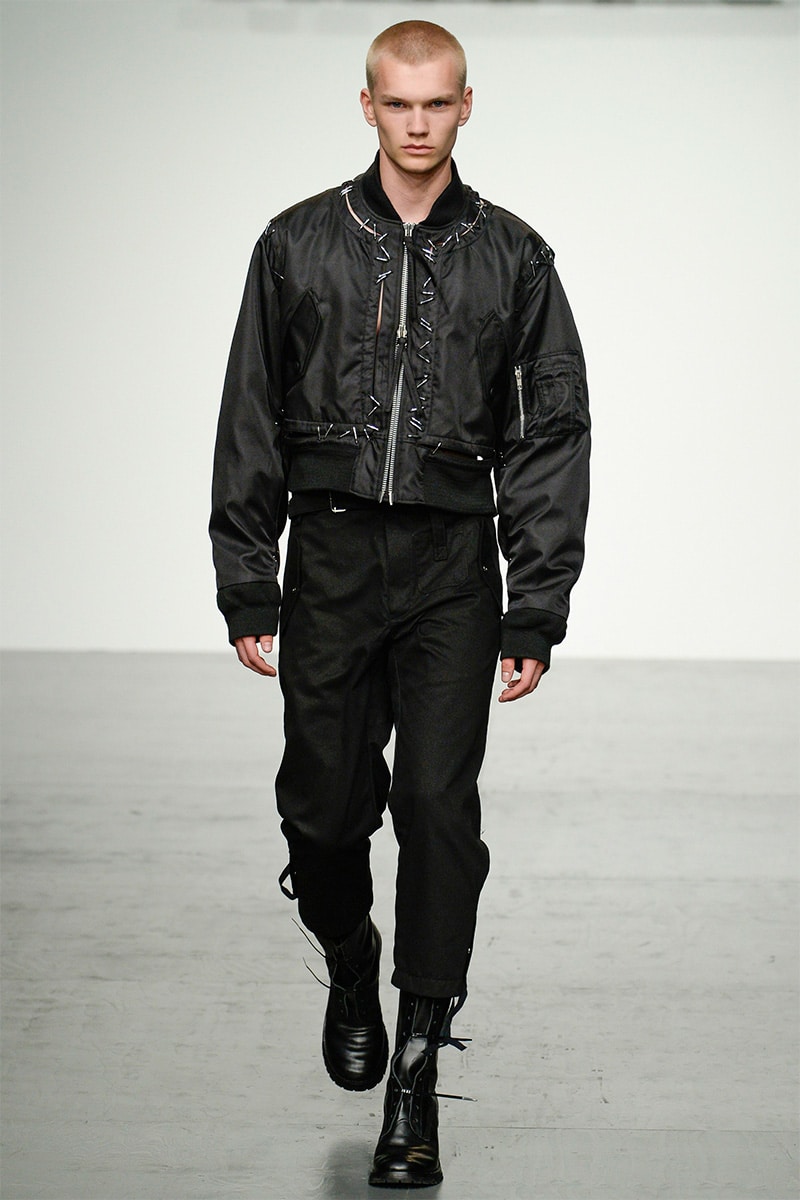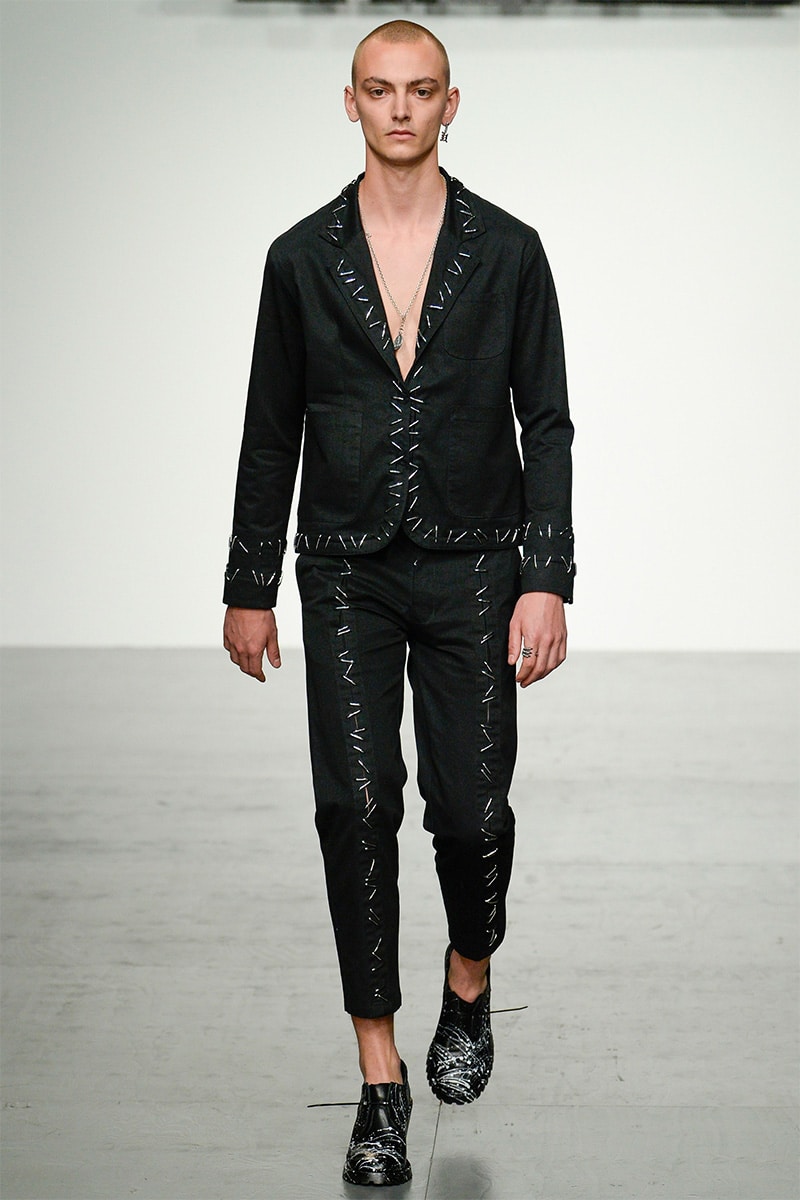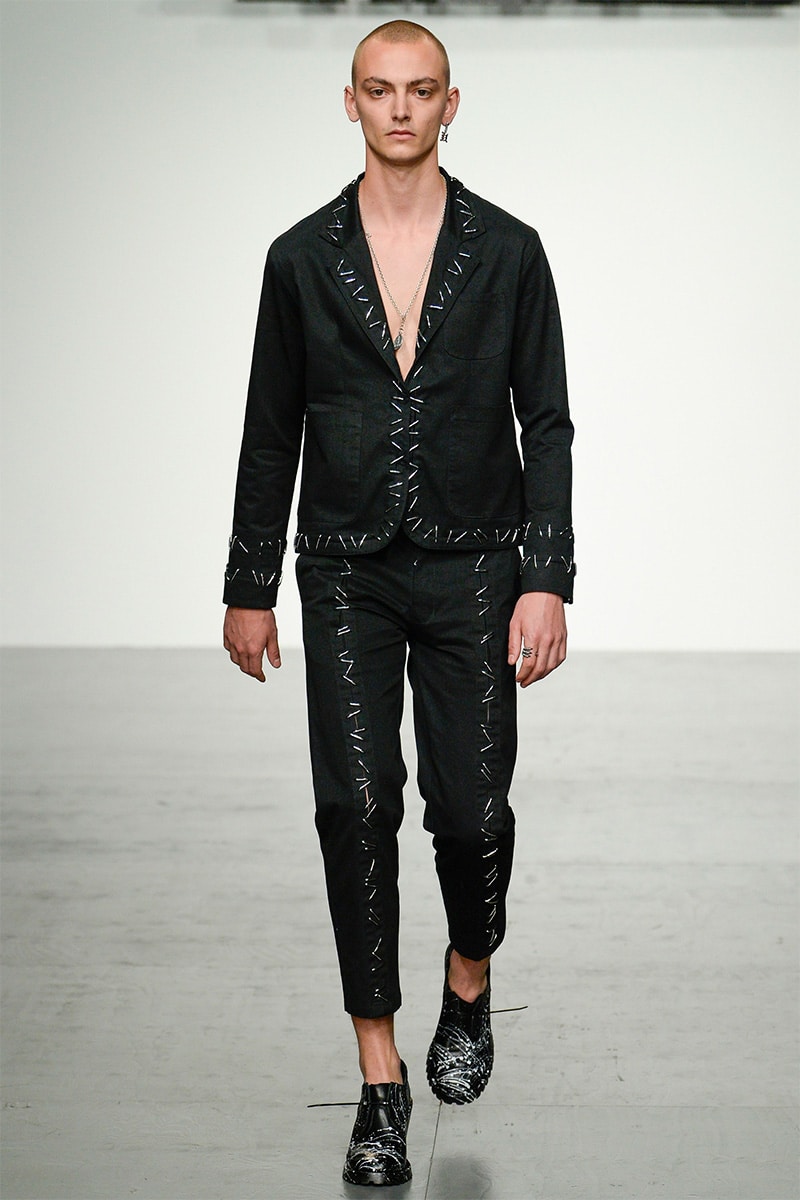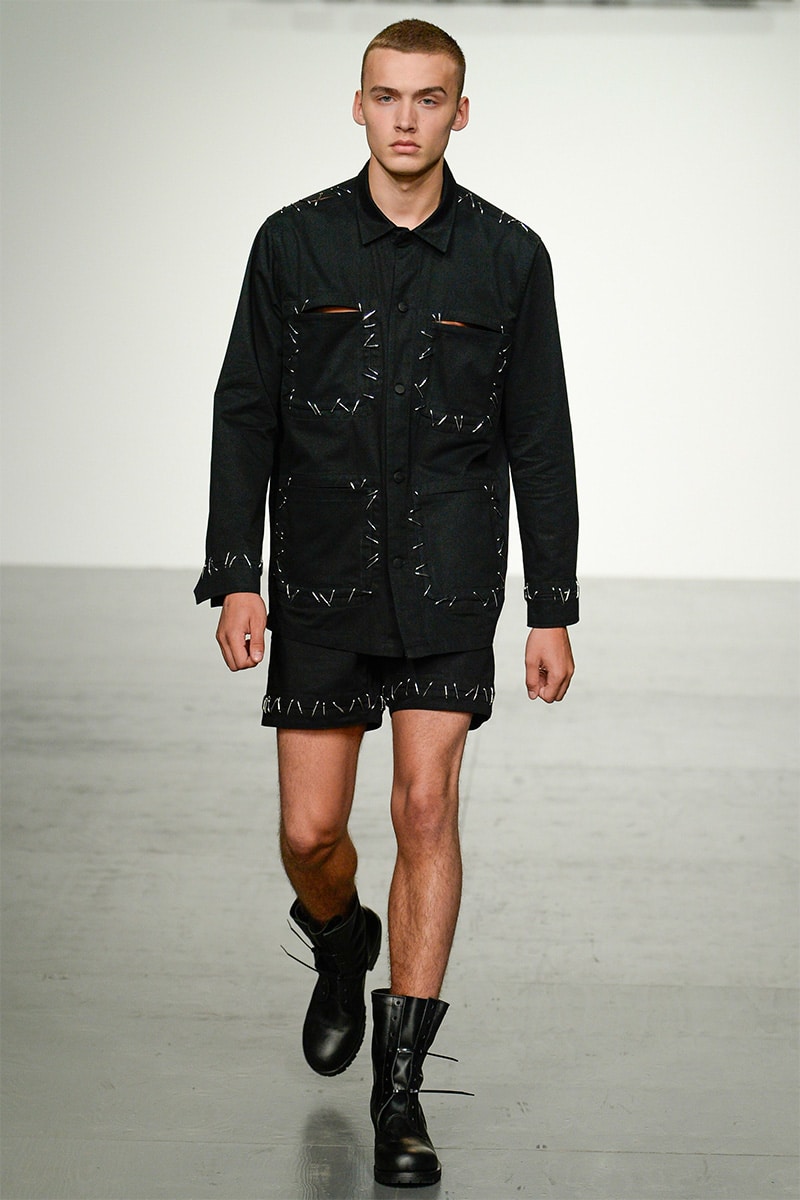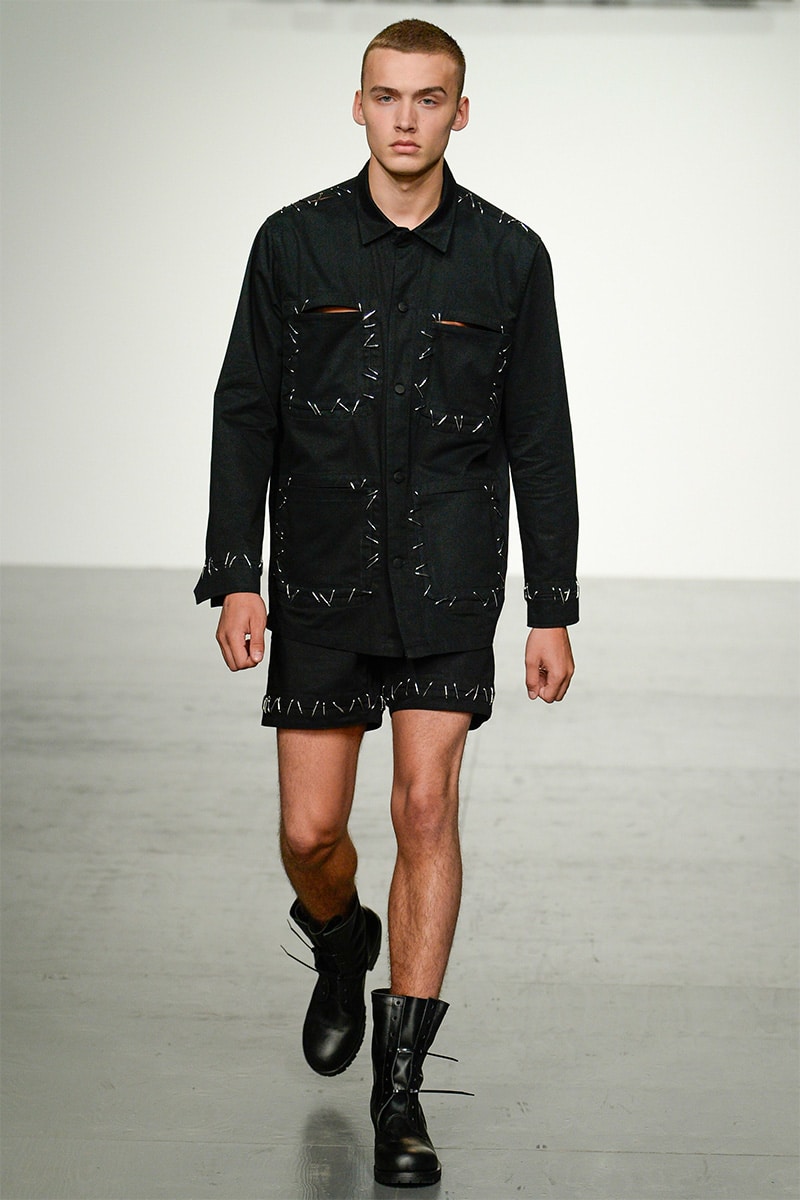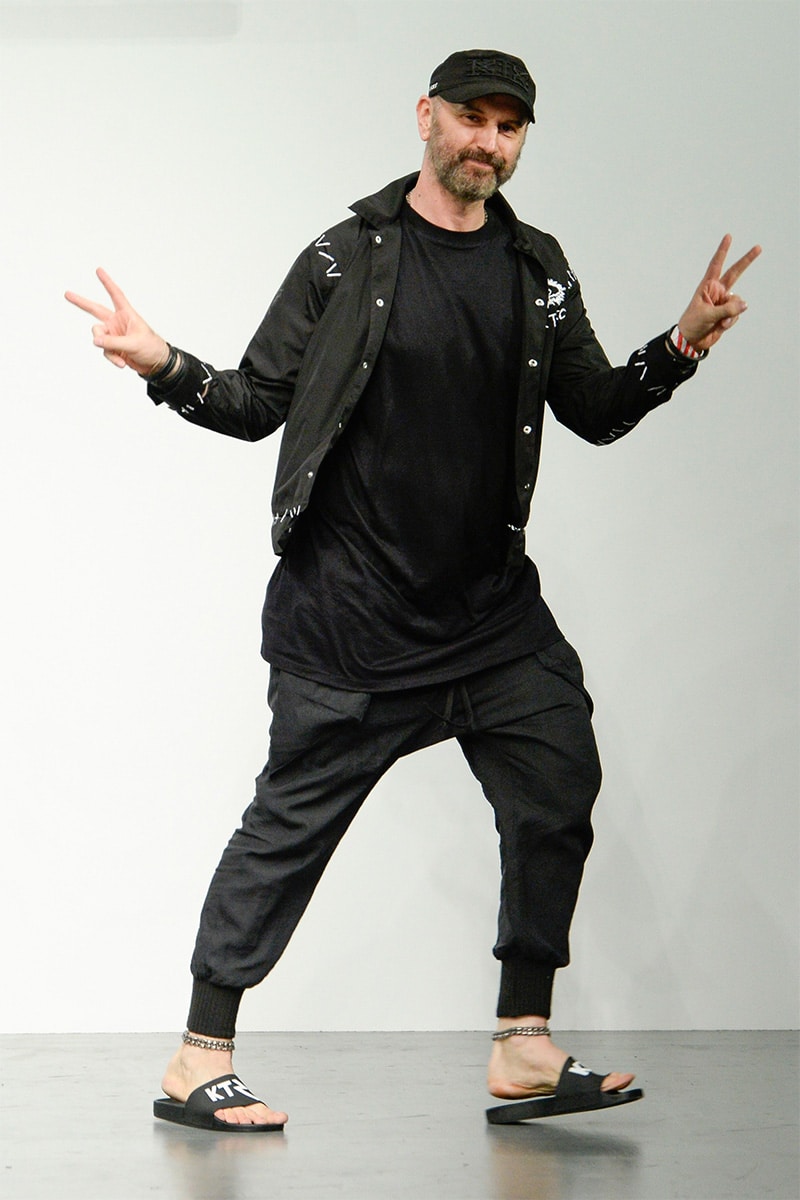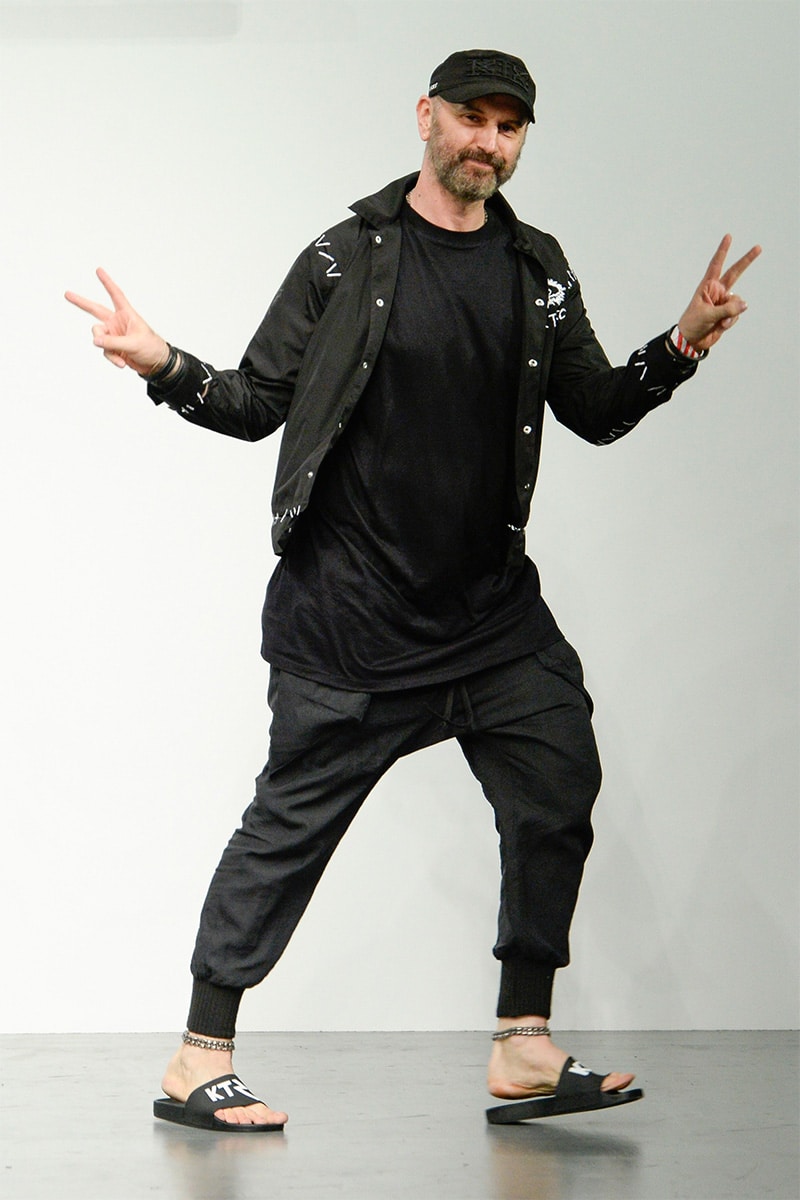 Power! Instinct! Survival! These were some of the themes that fused with elegance for KTZ's Spring Summer '18 collection. By dissecting the mood of "Lord of The Flies," designer, Marjan Pejosk created a savage world with only little hints of a civilized past left for our viewing. Chainmail soda can tabs were made into shirts, and sleeves, also disguising some of the models' faces as it draped over their eyes. Sleeves were set in place by aggressive silver hardware made to look like enlarged stitching. Frayed camouflage patches stuck on beige jackets representing a past order giving way to the wild nature the models found themselves in.
Silver shined in every look through zips, buckles and tabs adding a utilitarian contribution to the blacks, army greens, and muddy flannel greys seen in the collection. Slits along sleeves, armholes, and across model's chests were held together by thick white and silver embellished stitches. Cargo pockets and loud printed text that read things like "EXTREME NOISE," and "THIS IS REALITY," gave them their combative looks. Black tailored coats were draped in zips, and pull ties came out of several channels hanging out to create fringe on jackets and shirts. Grey flannel neck scarves and cable ties that replaced shoelaces on Cuban heeled boots referenced a Boy Scout's resourcefulness using whatever material left of their past. Hair was either buzzcut or ruffled as if slept on before approaching us on the runway.
KTZ's take on implementing everyday-found objects successfully created a sultry rebellious essence. Perhaps unintentional of what they were trying to reflect on, they provided us with one of their more refined and elegant collections yet. There was a newfound sense of maturity amongst the chaos in the sharp-cut silhouettes. With looks that killed like these, what man would ever want to go back to a civilized life?