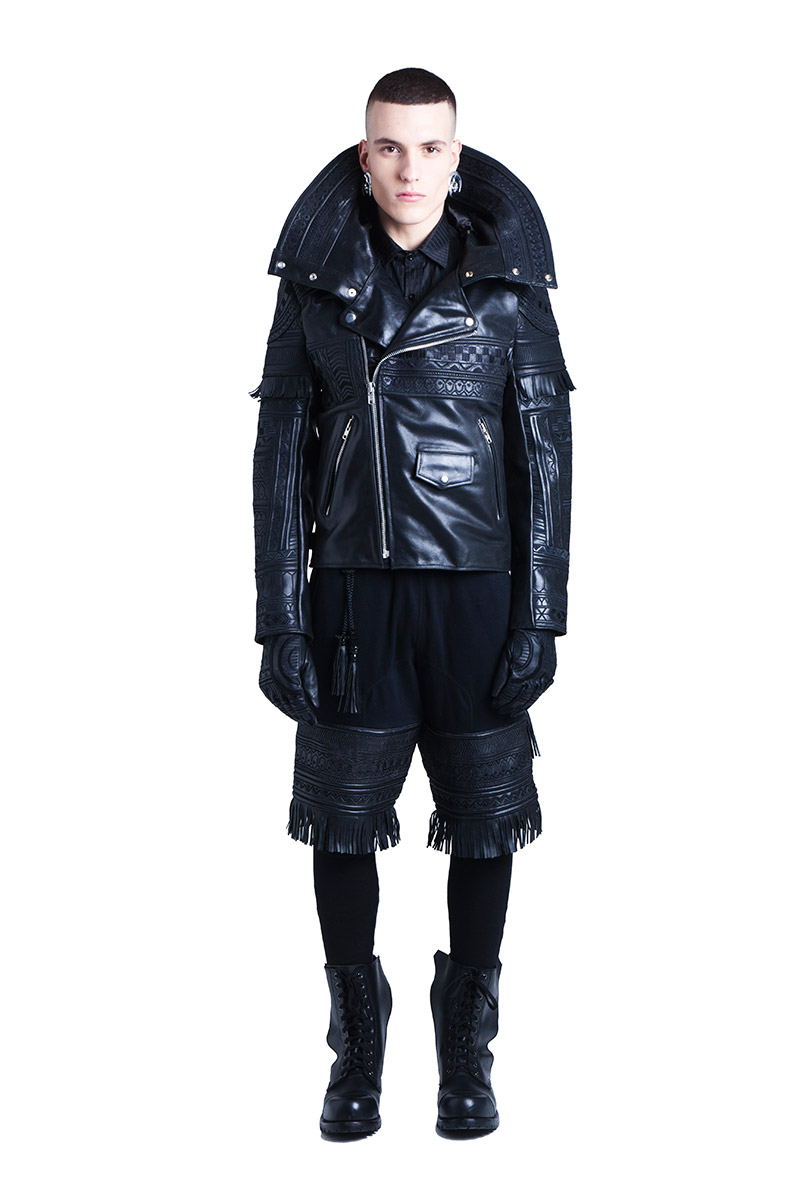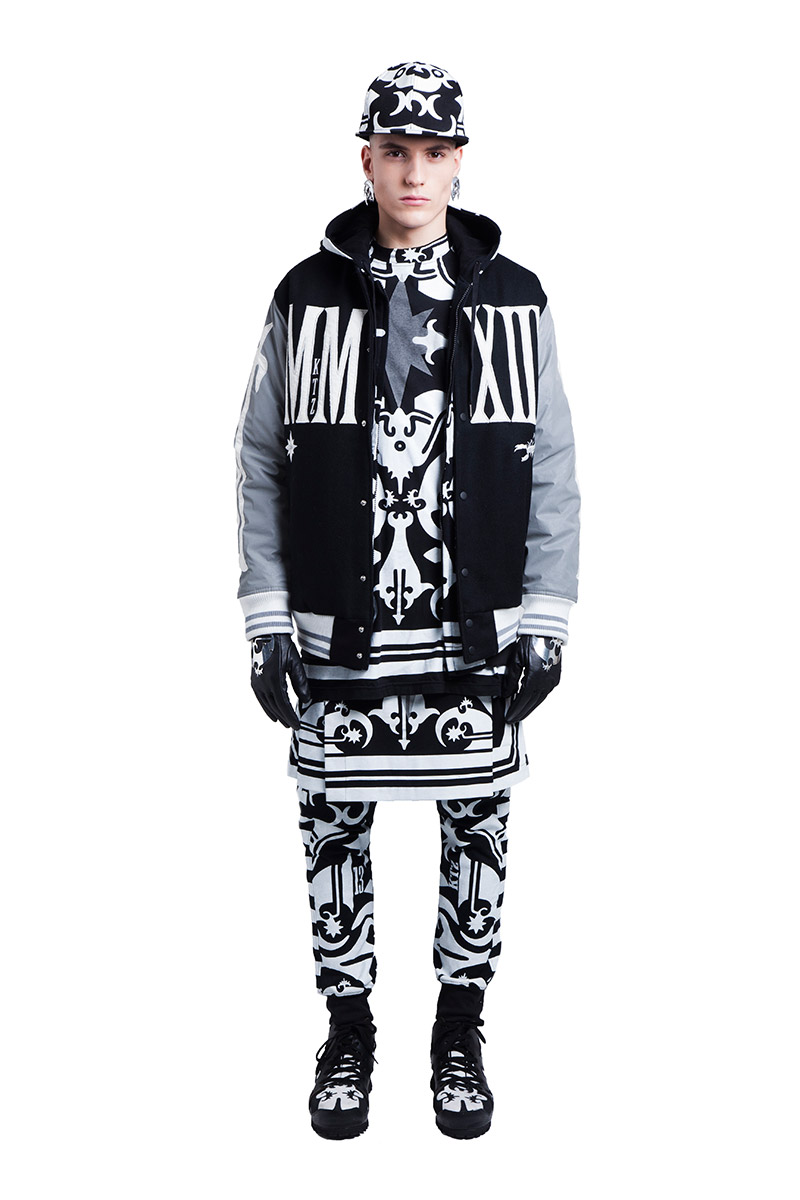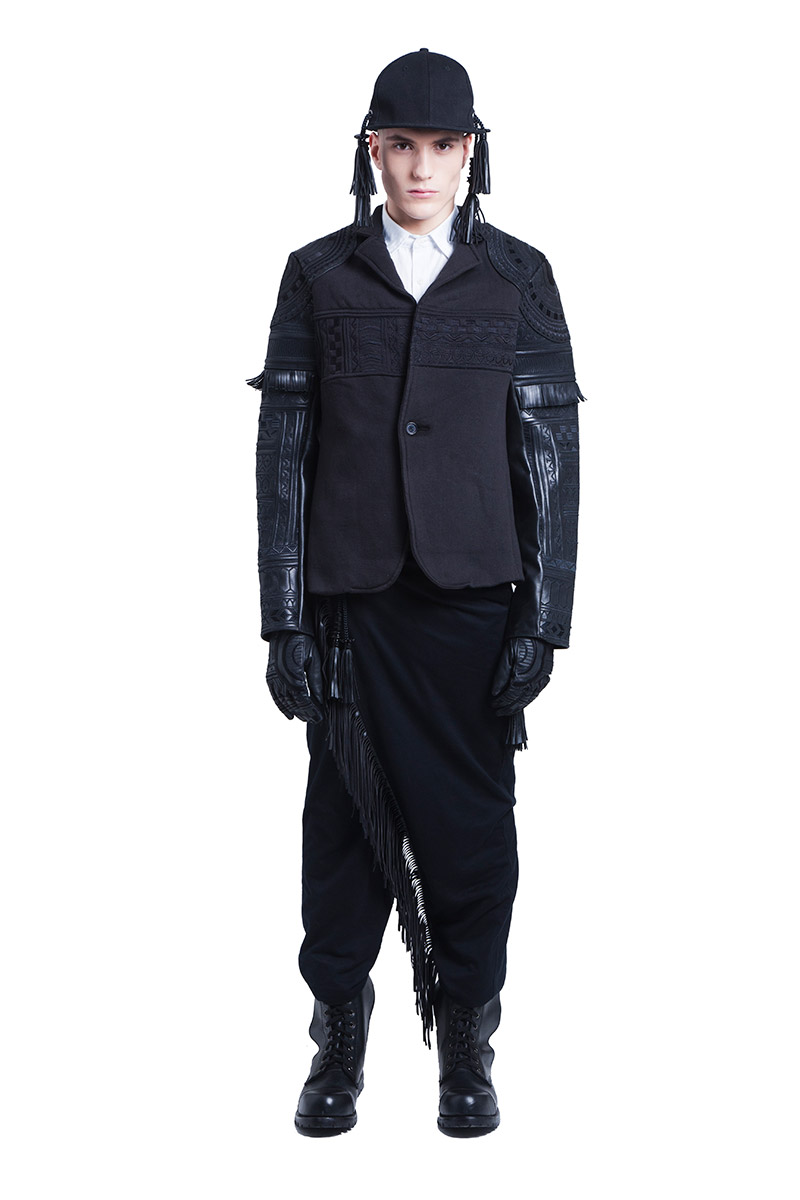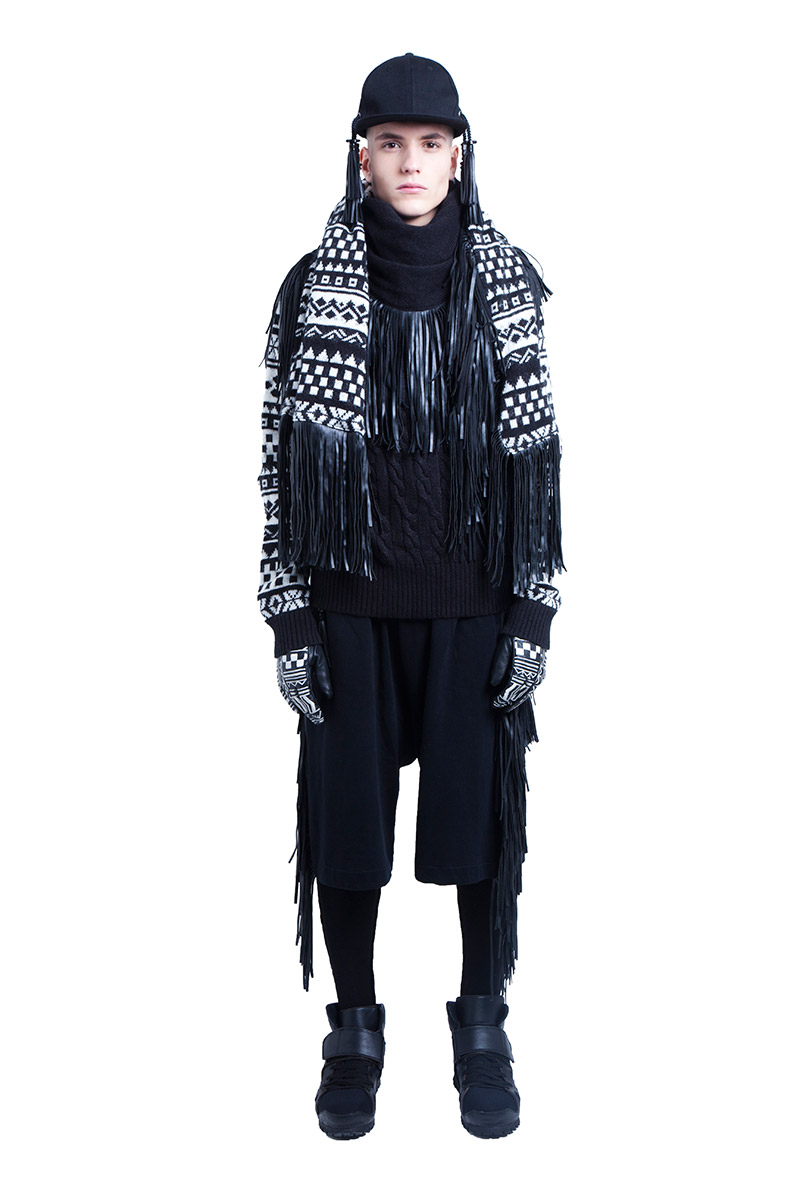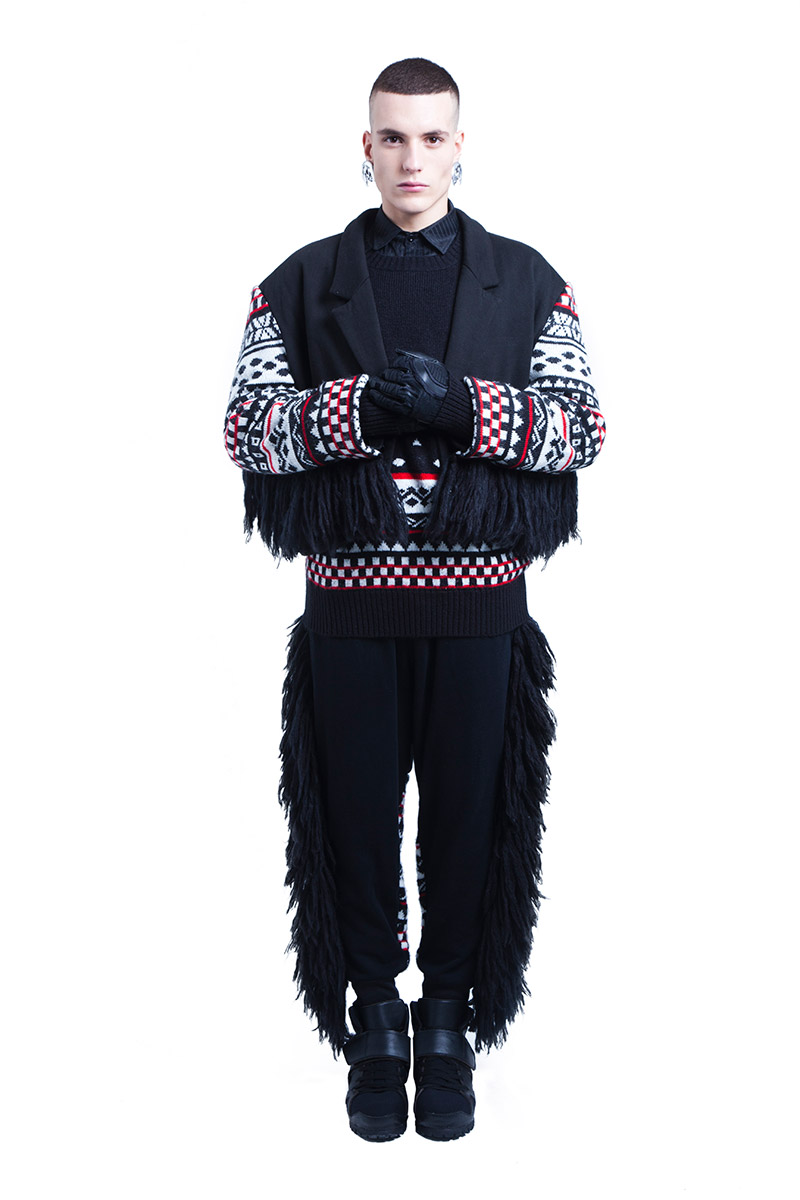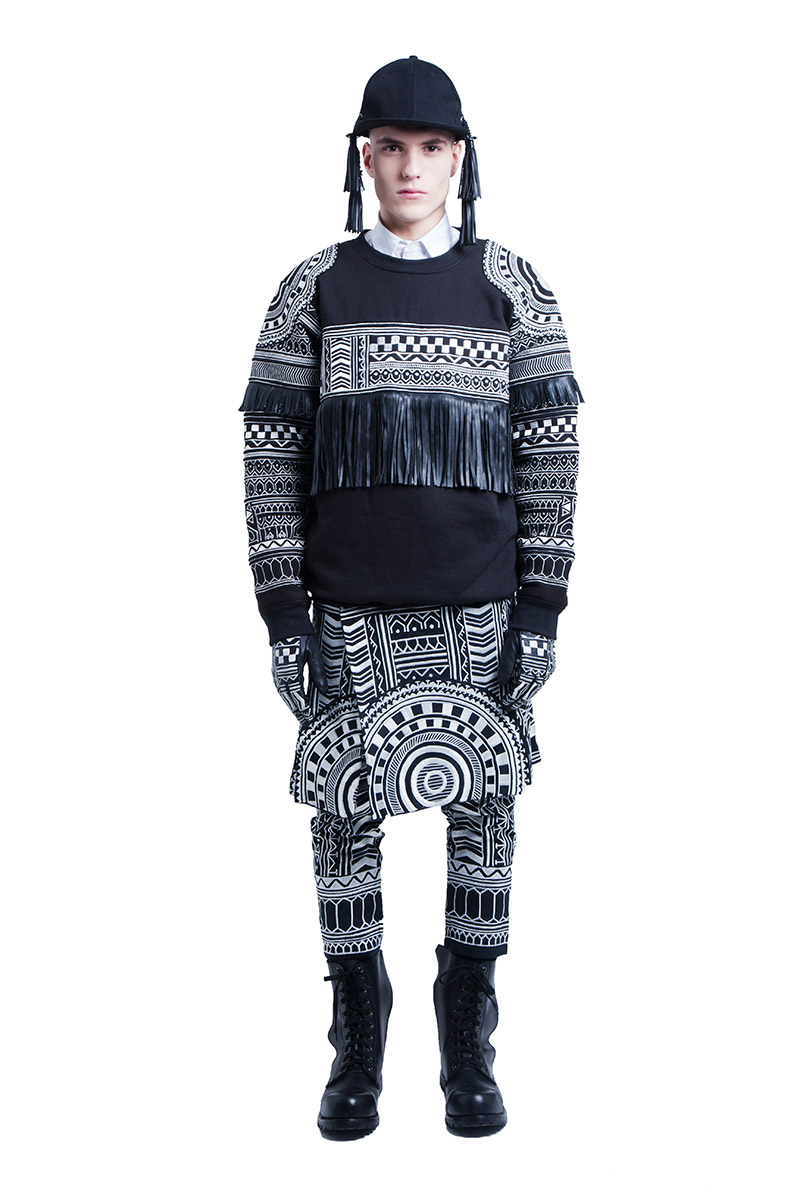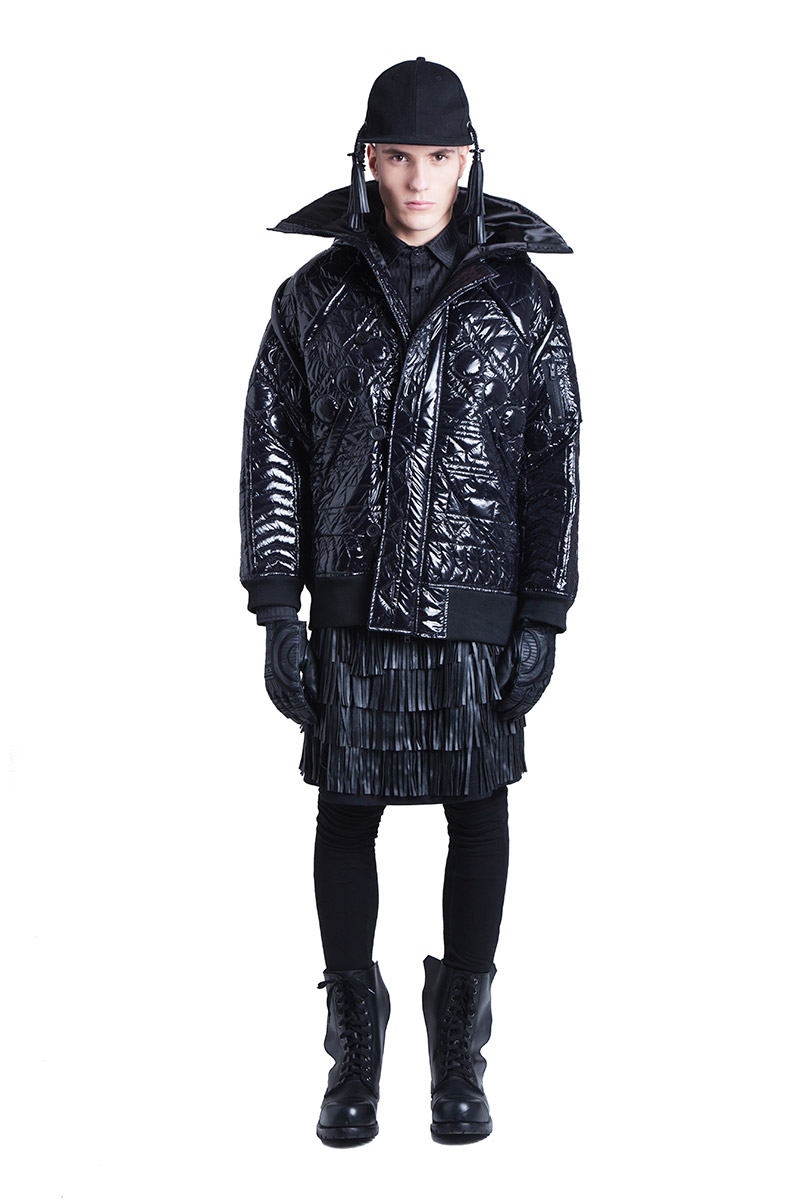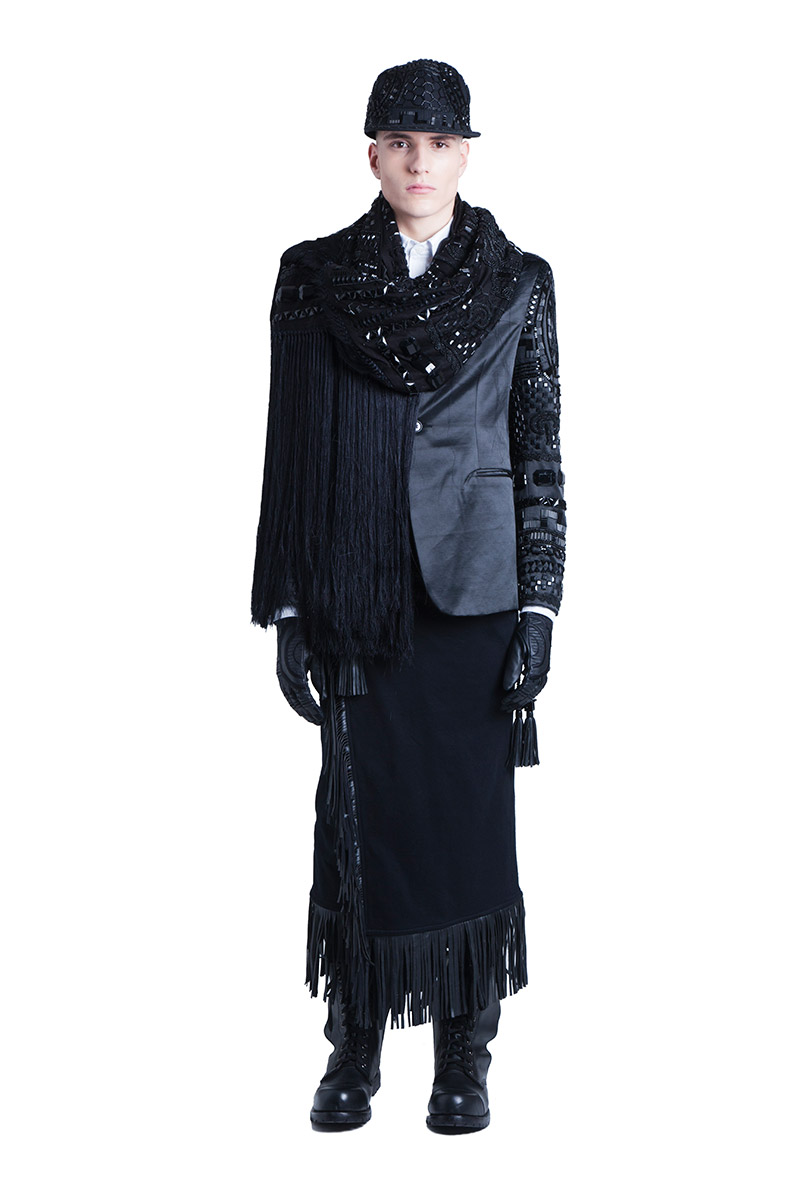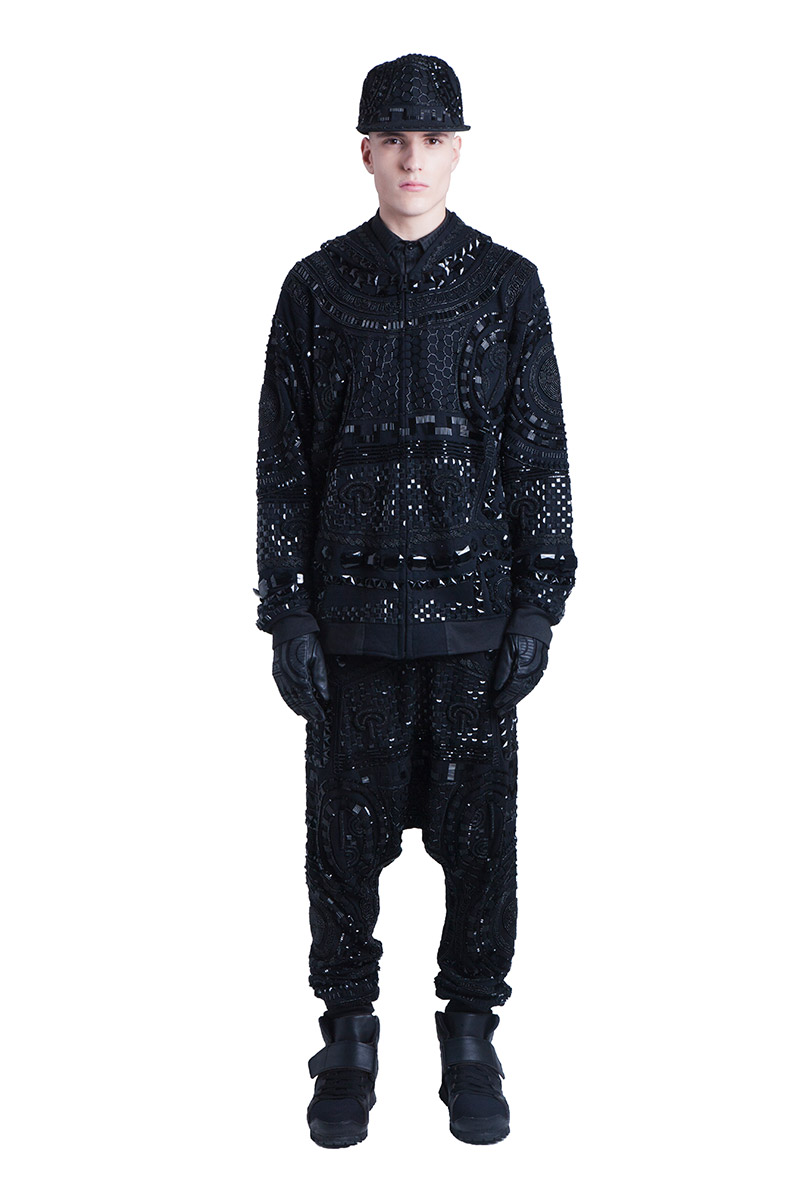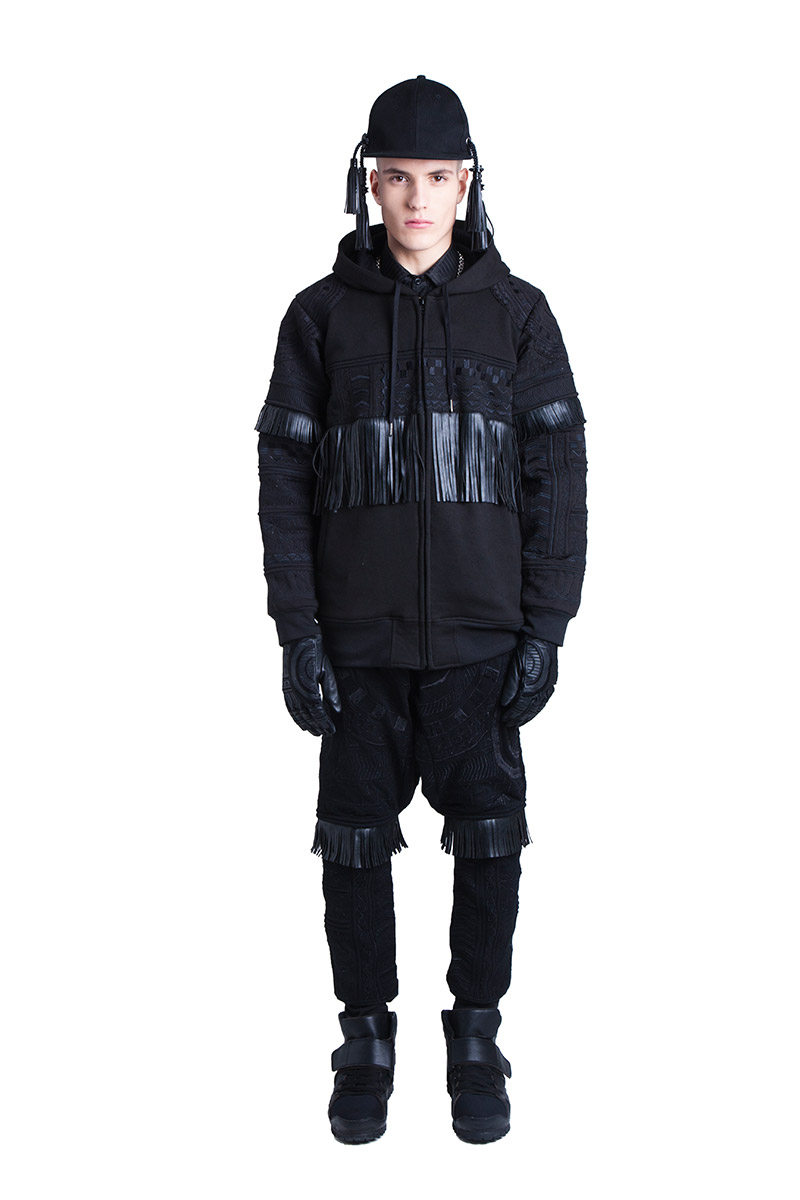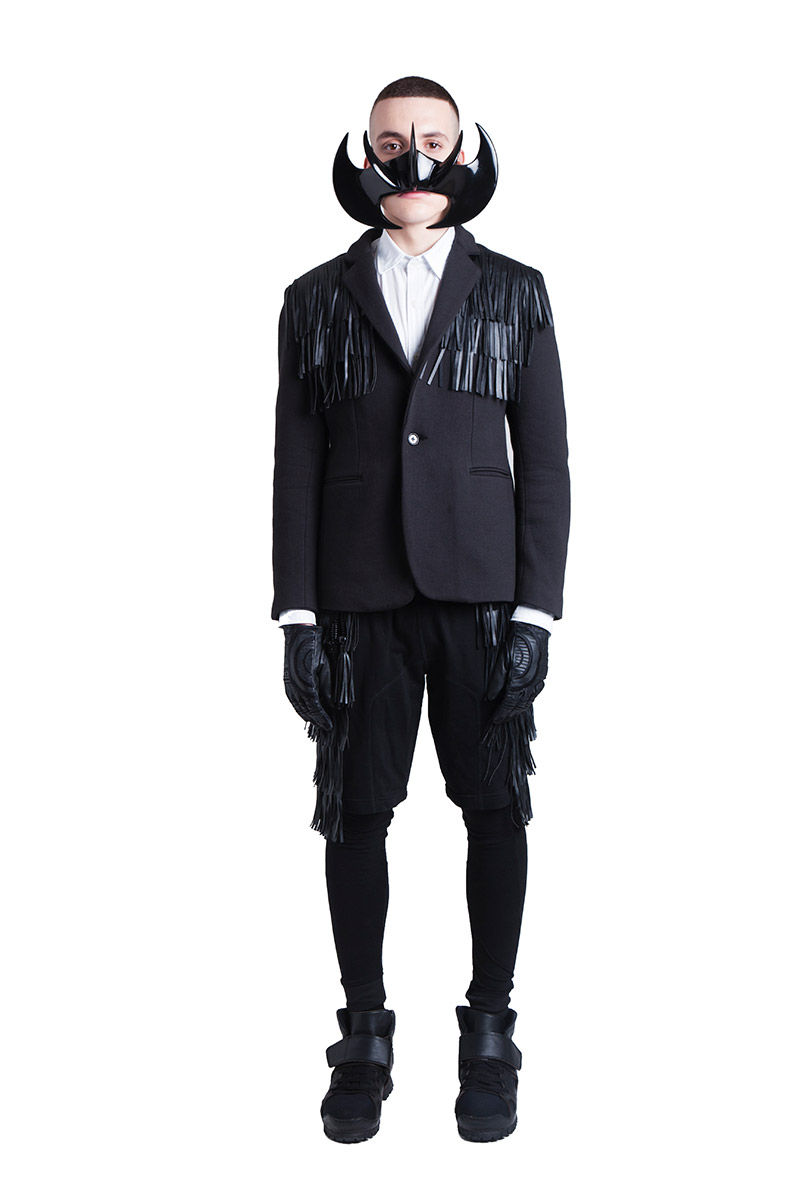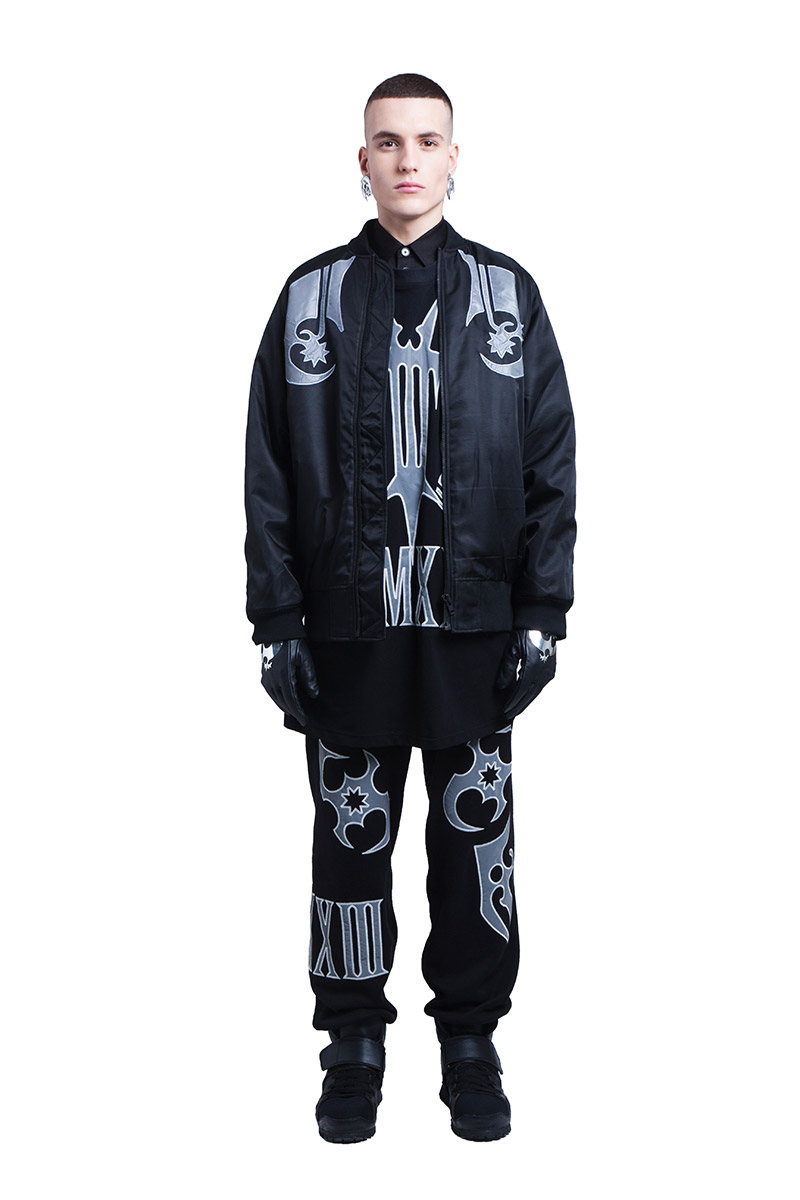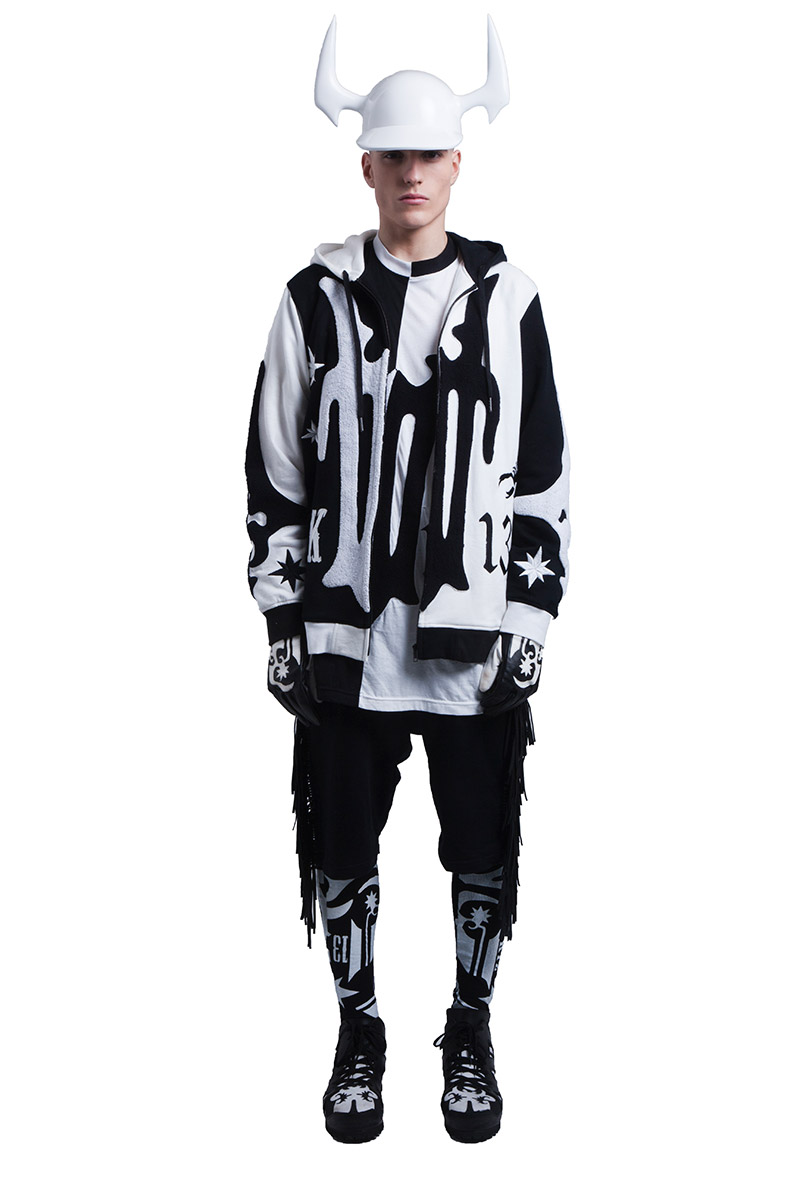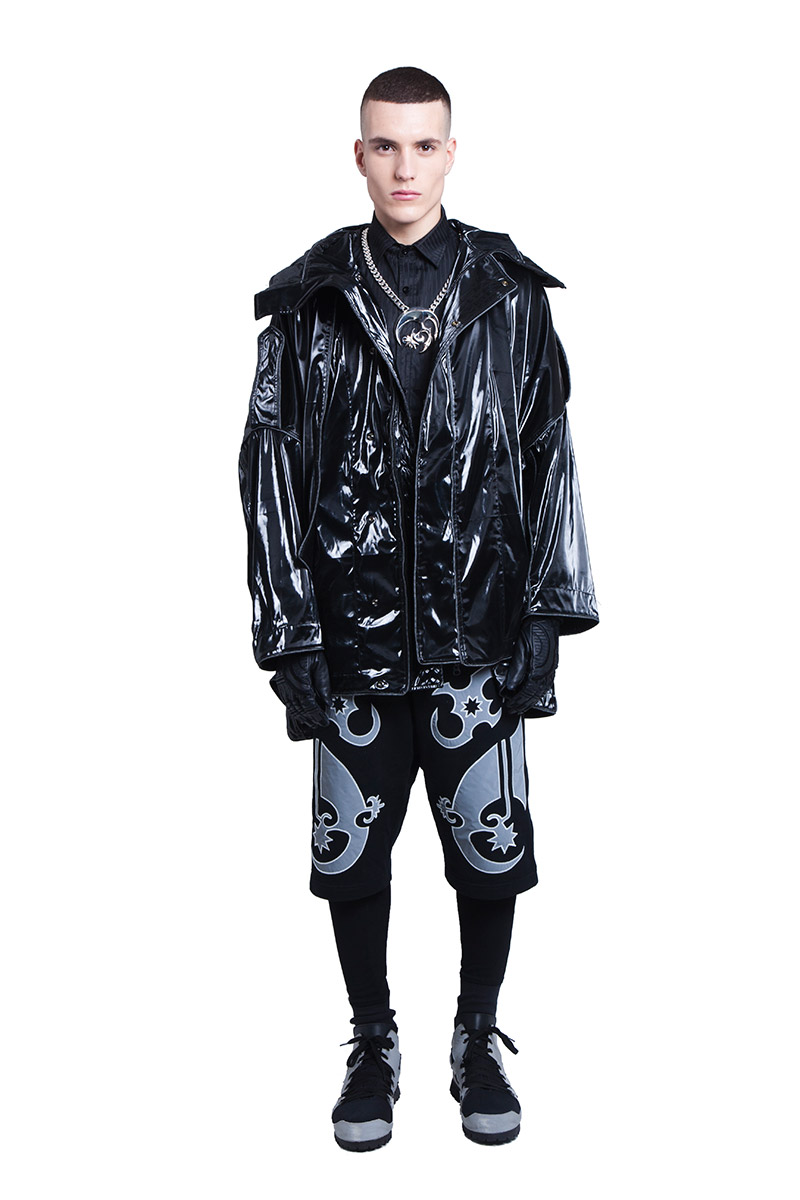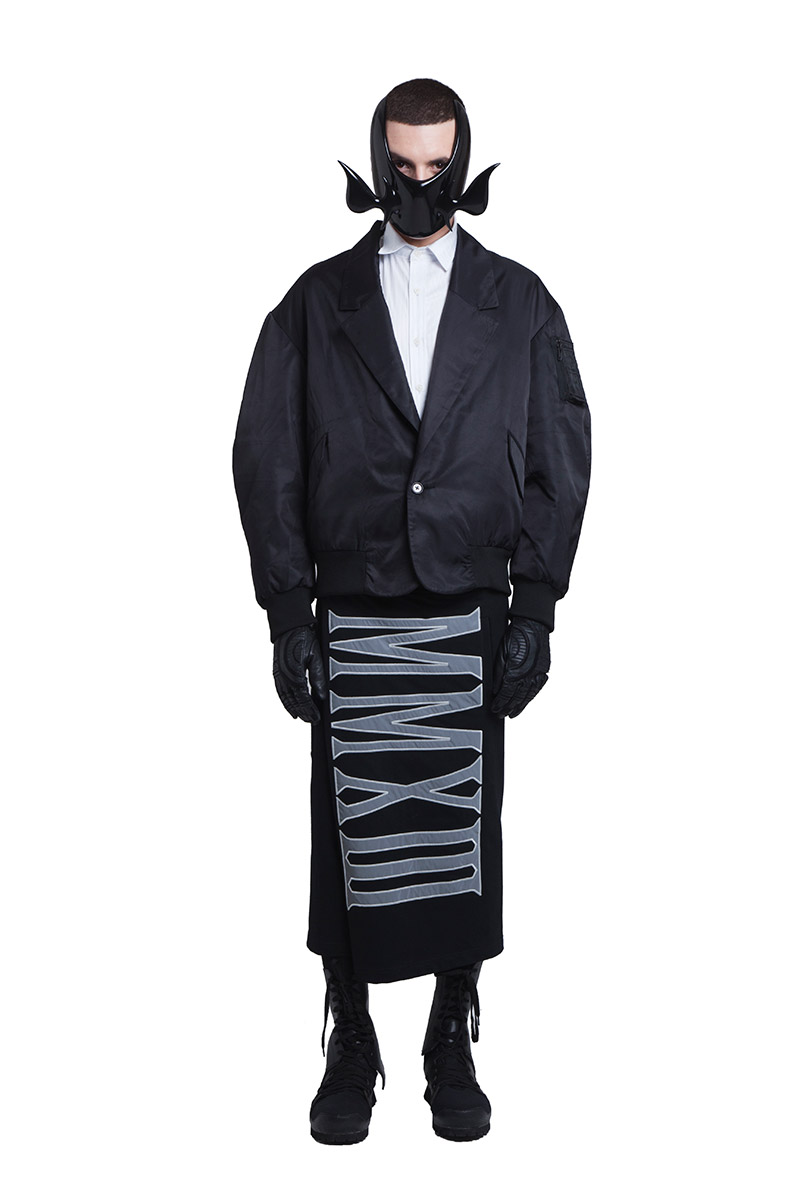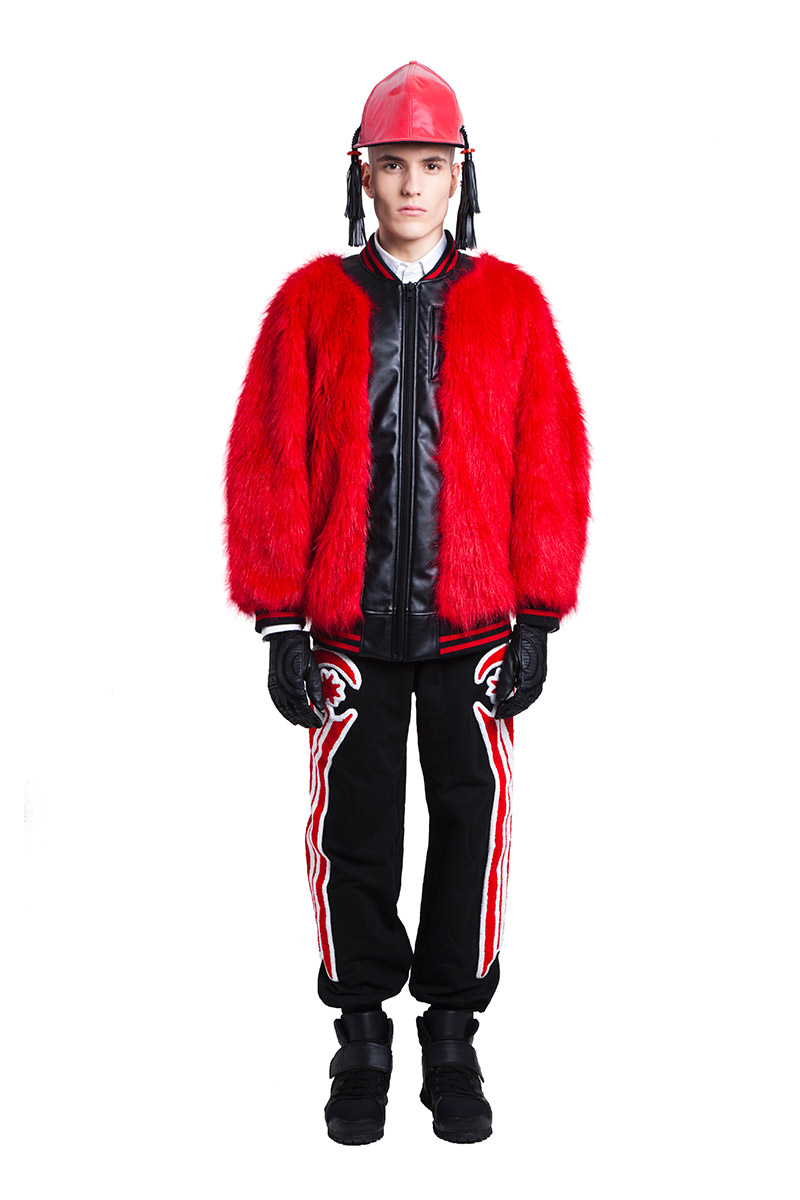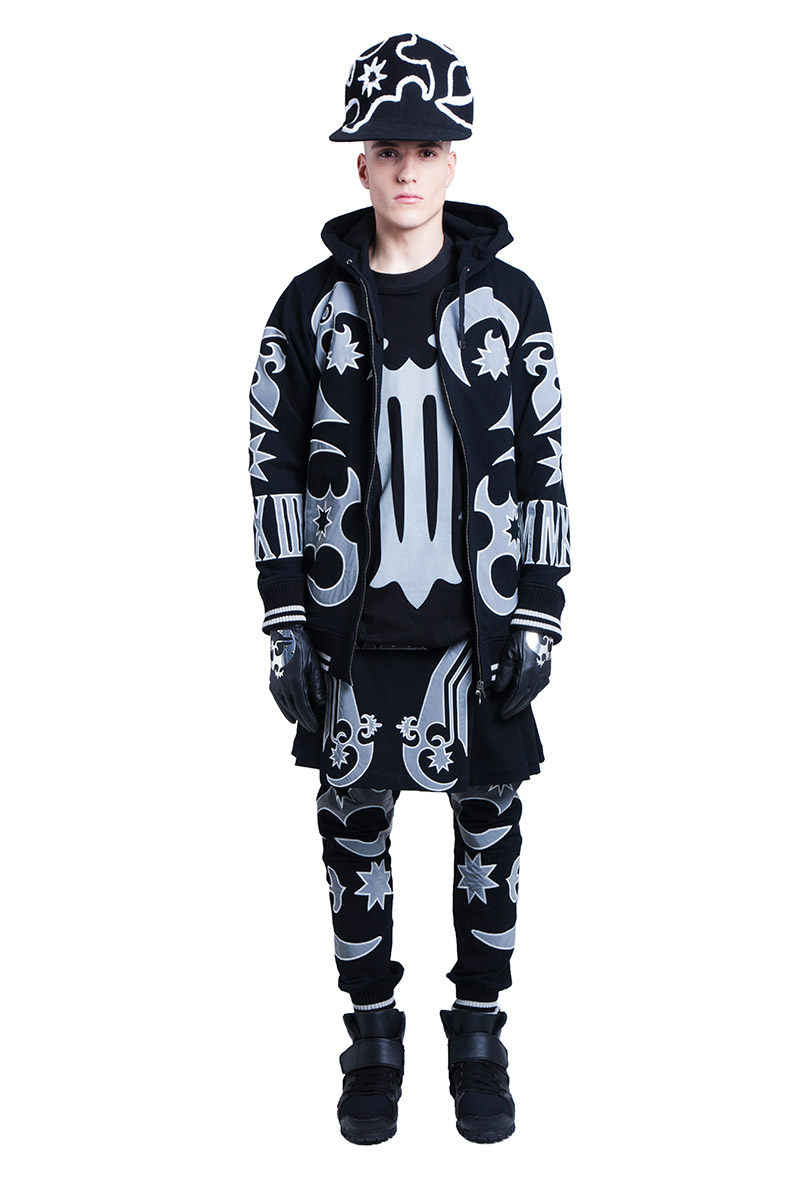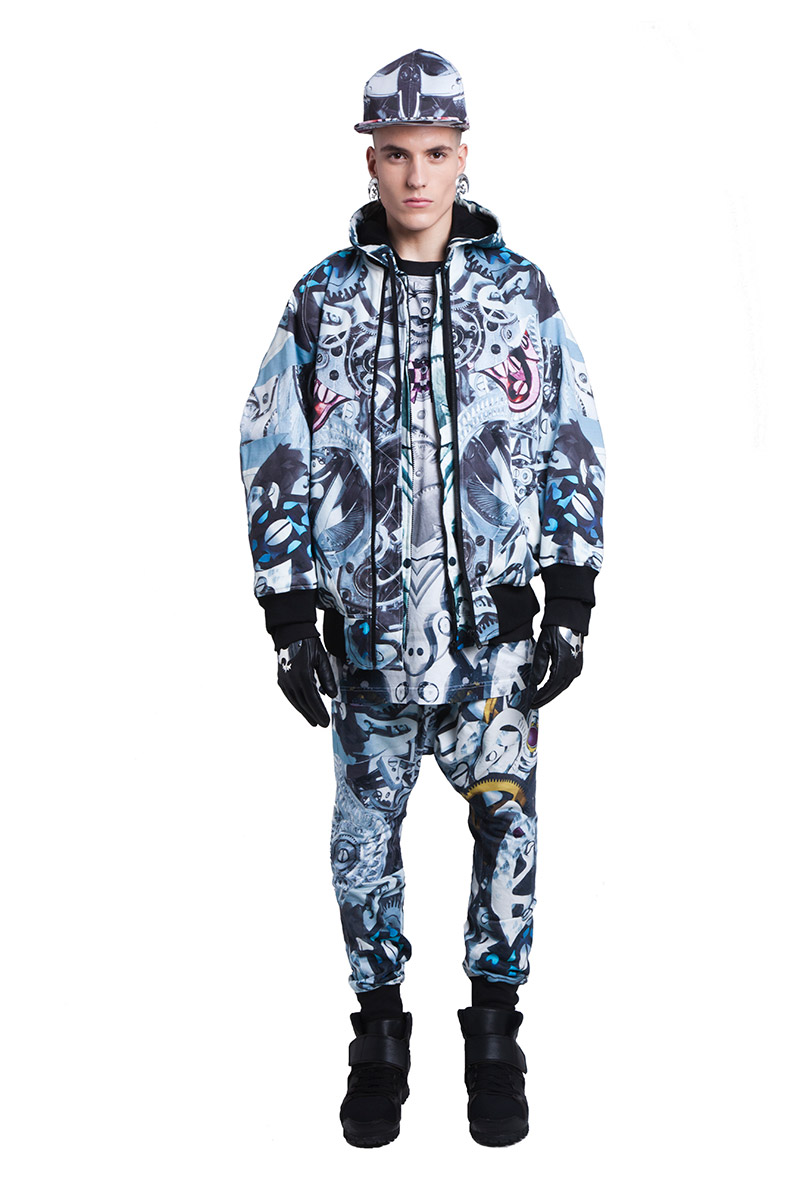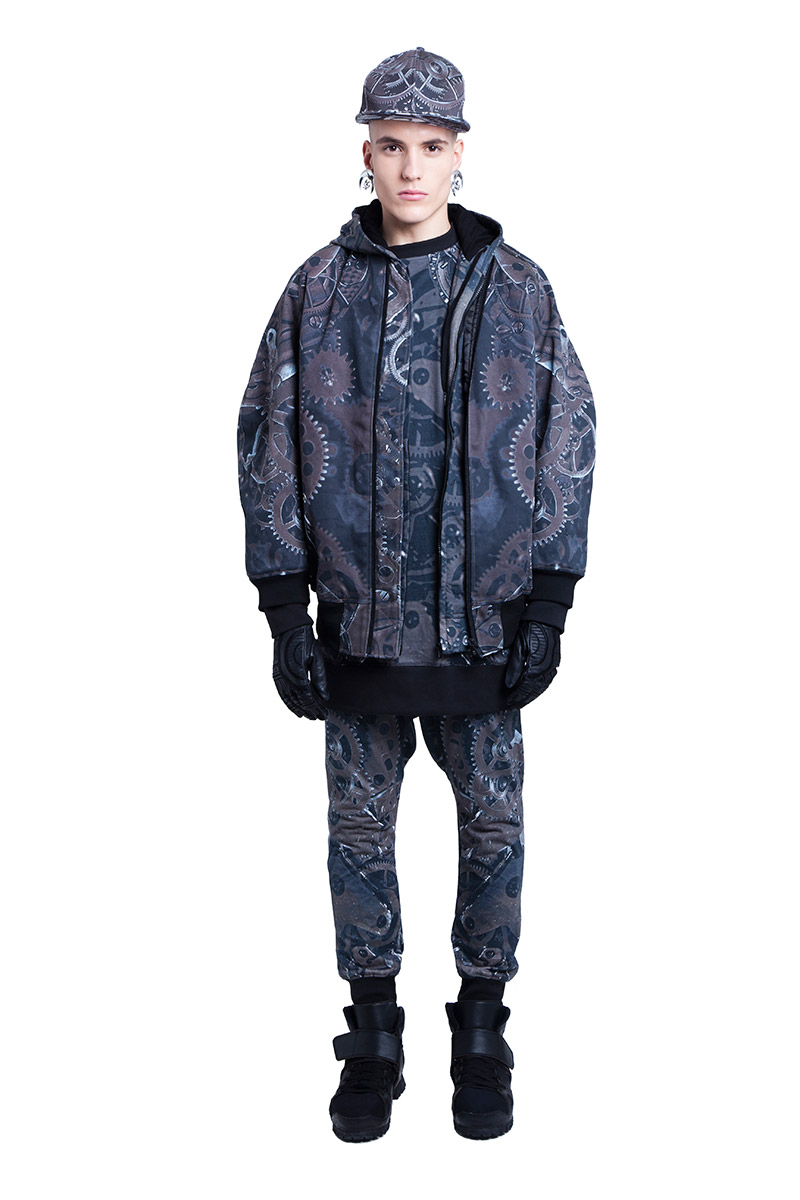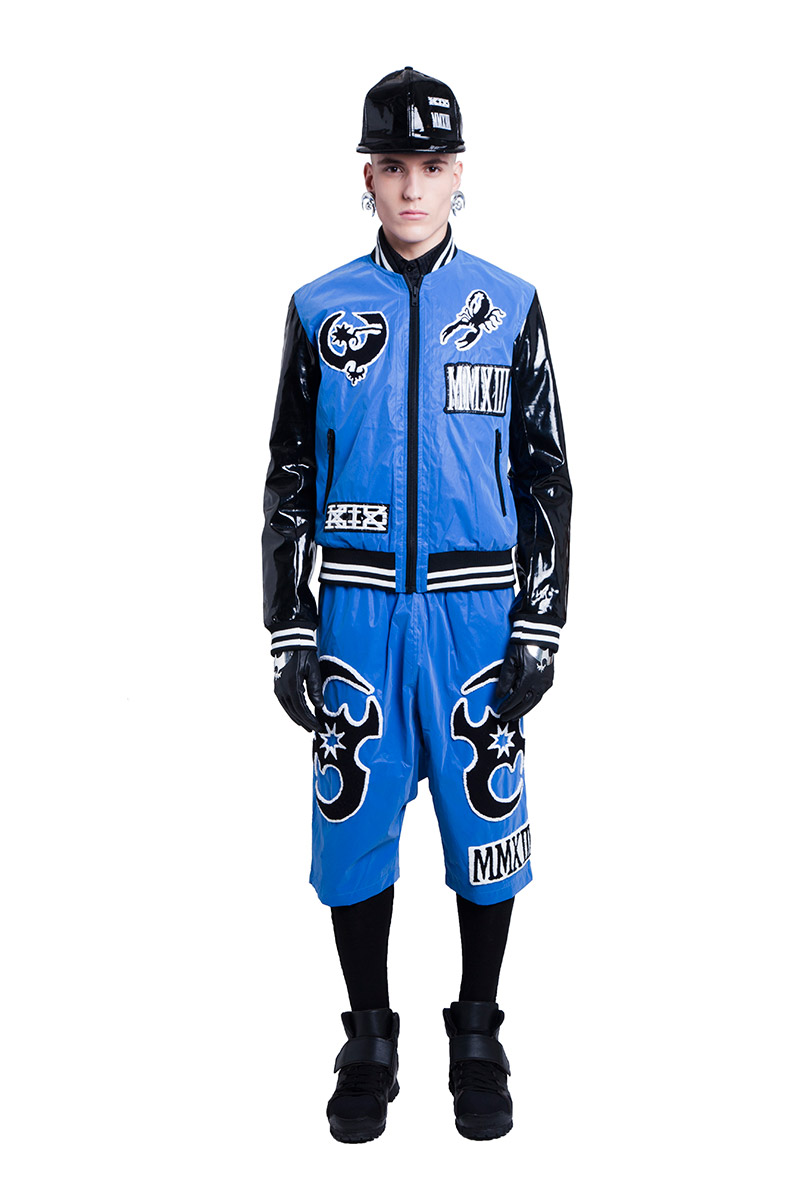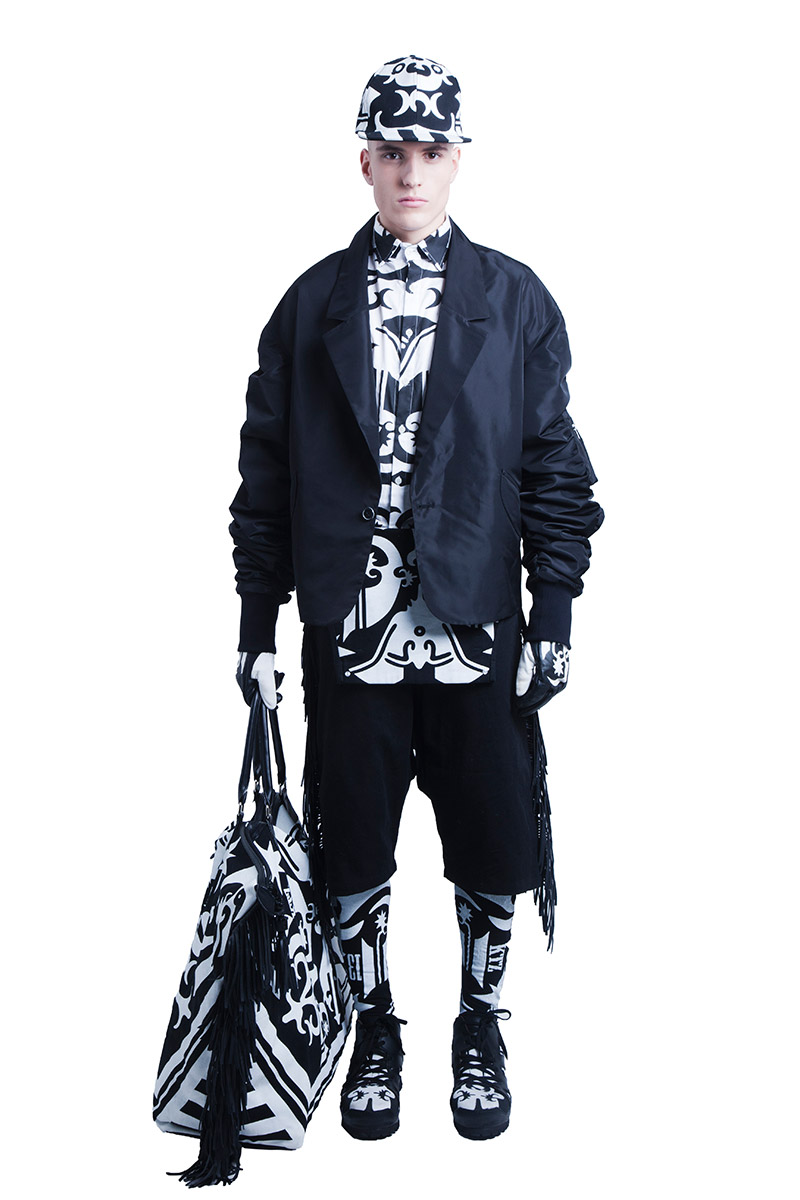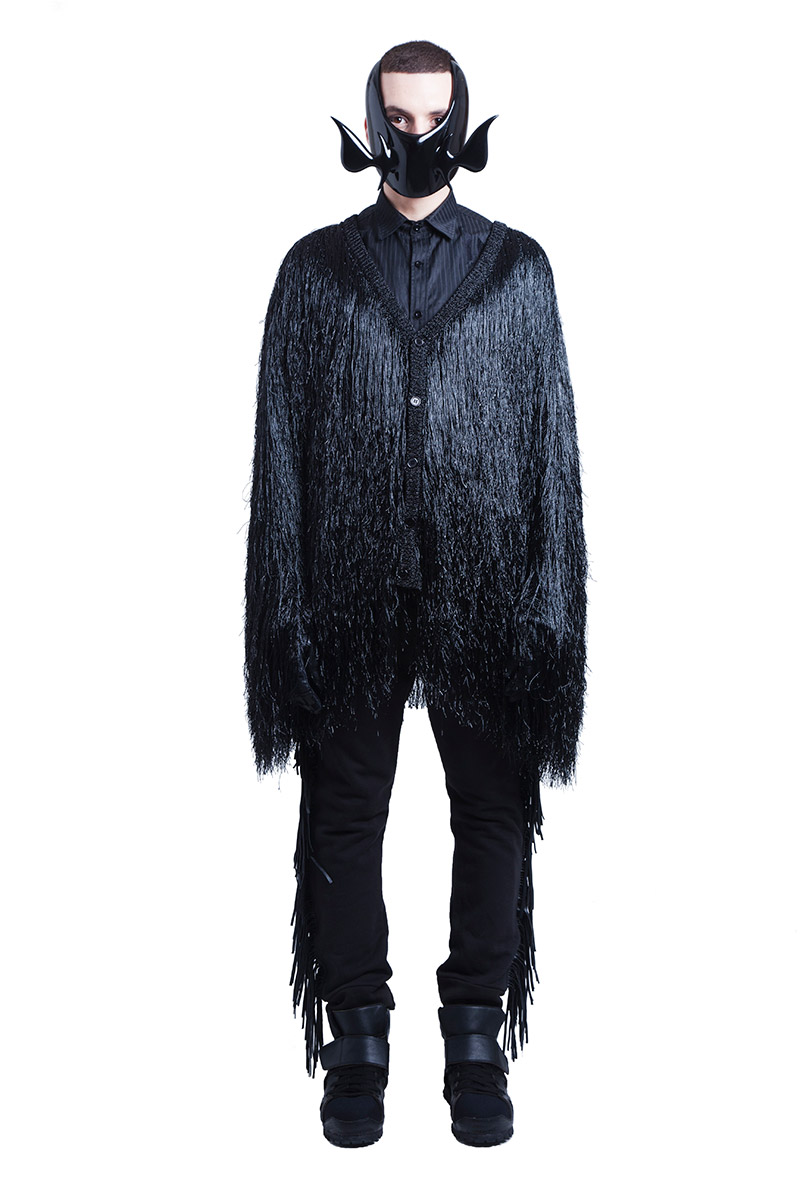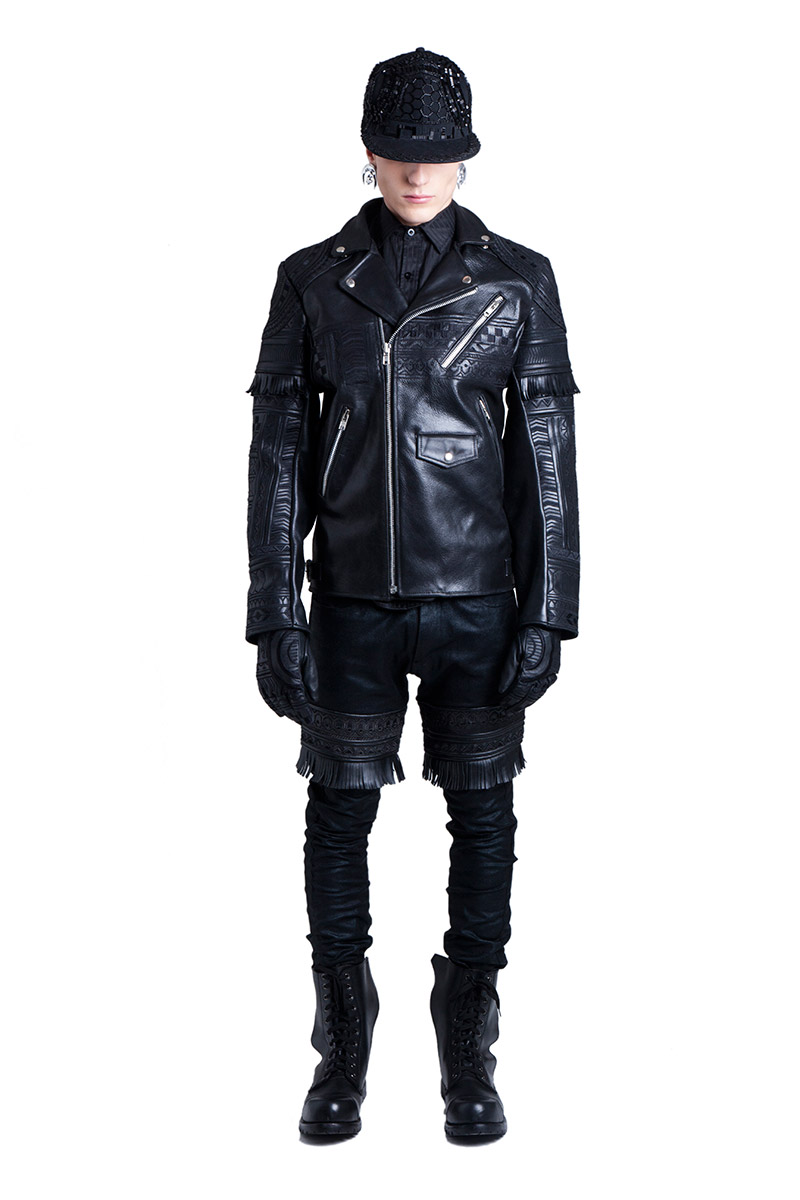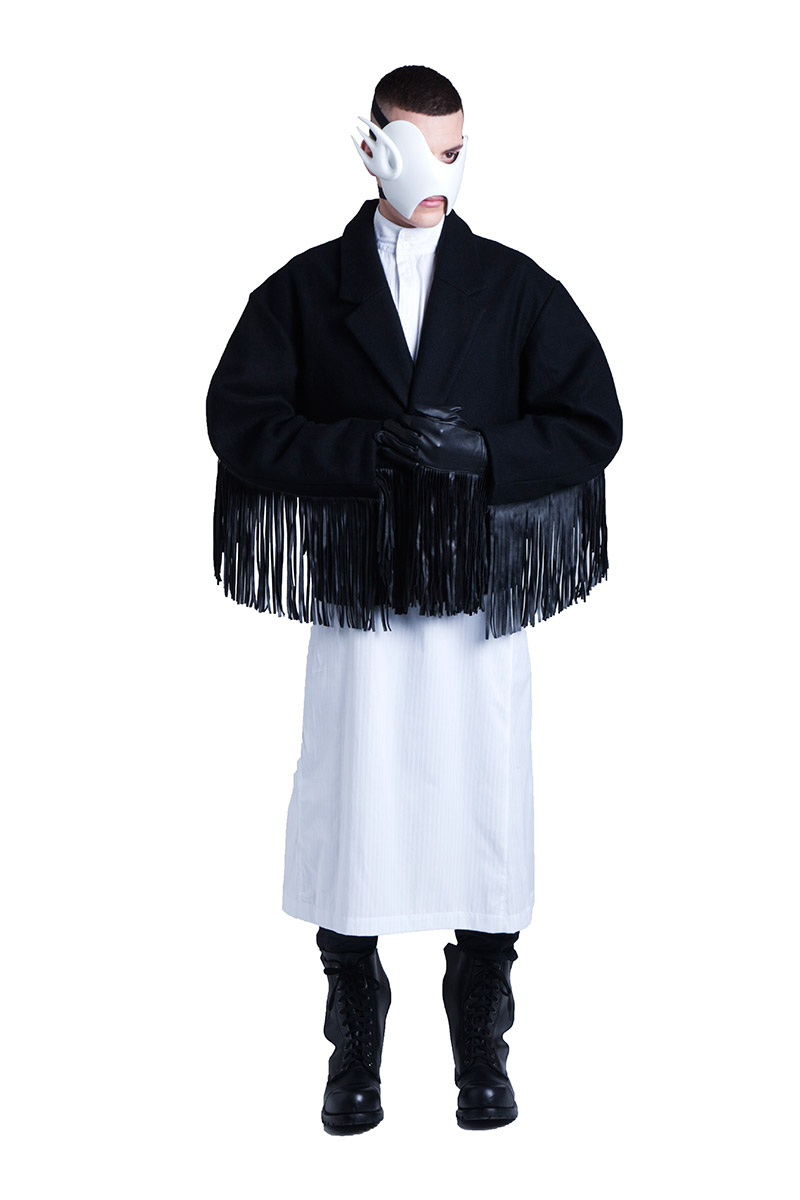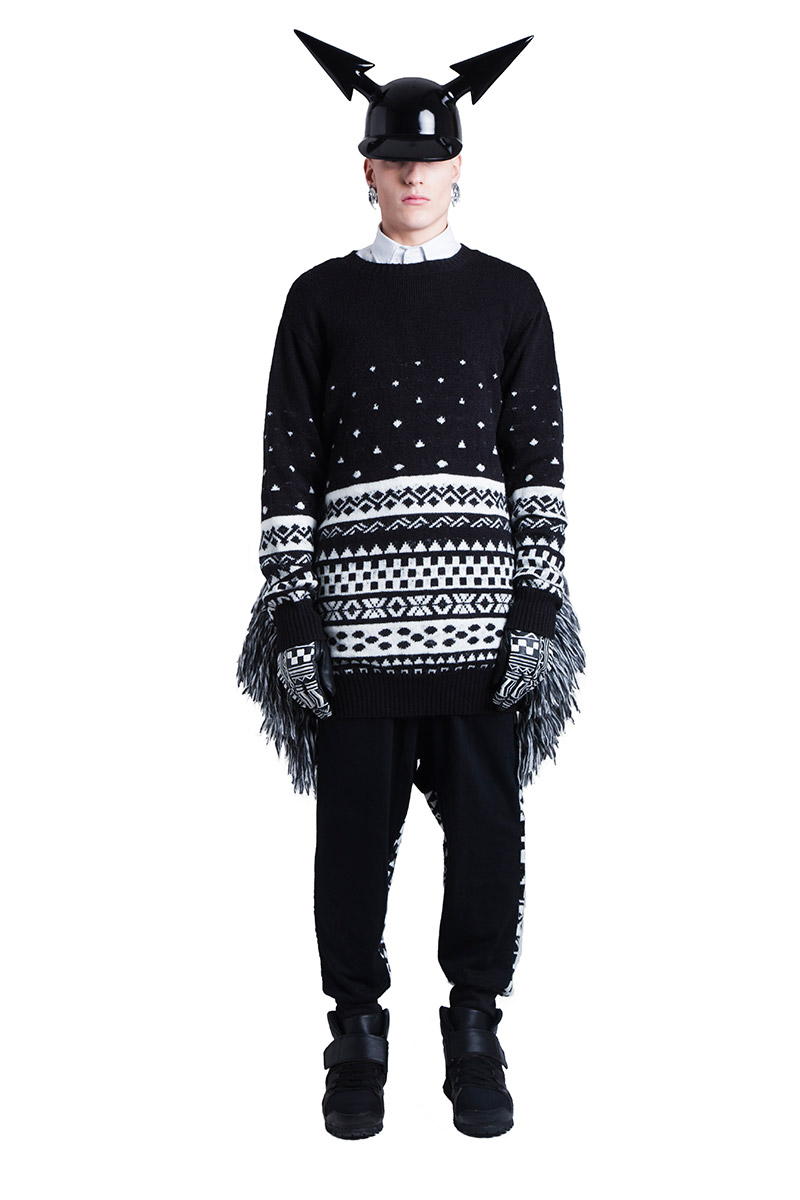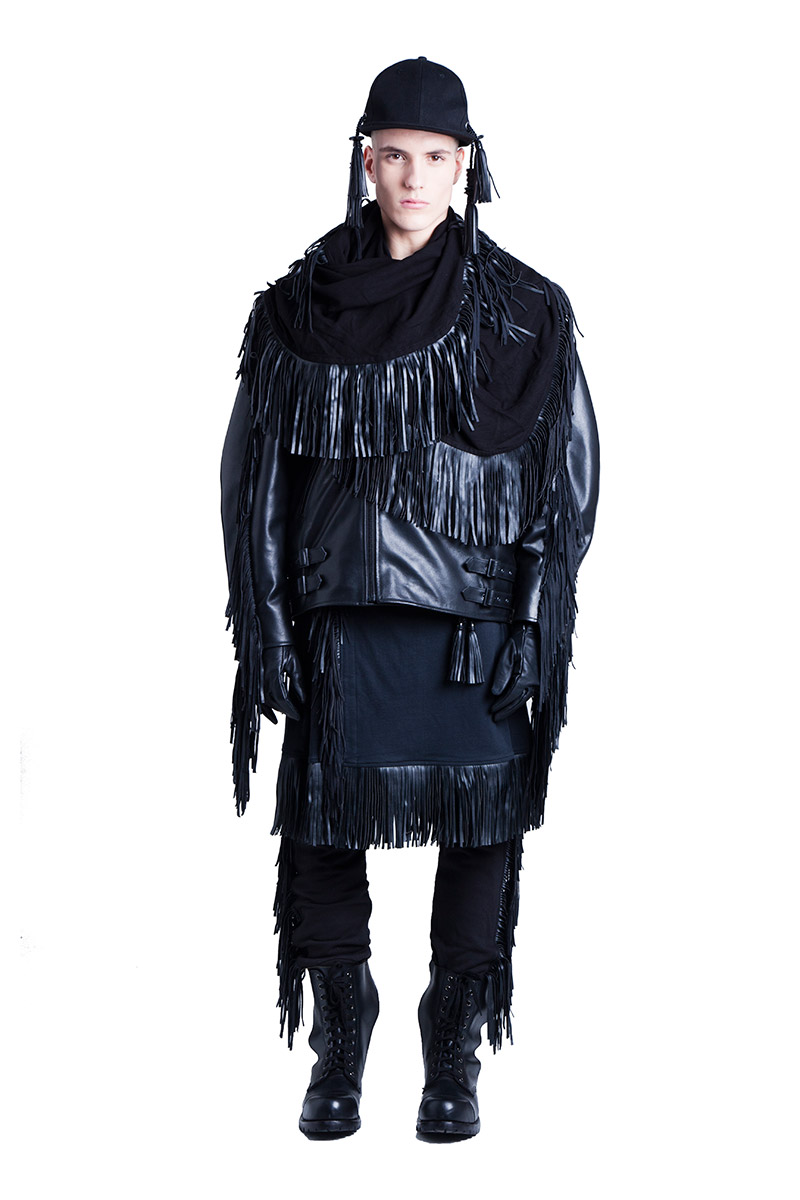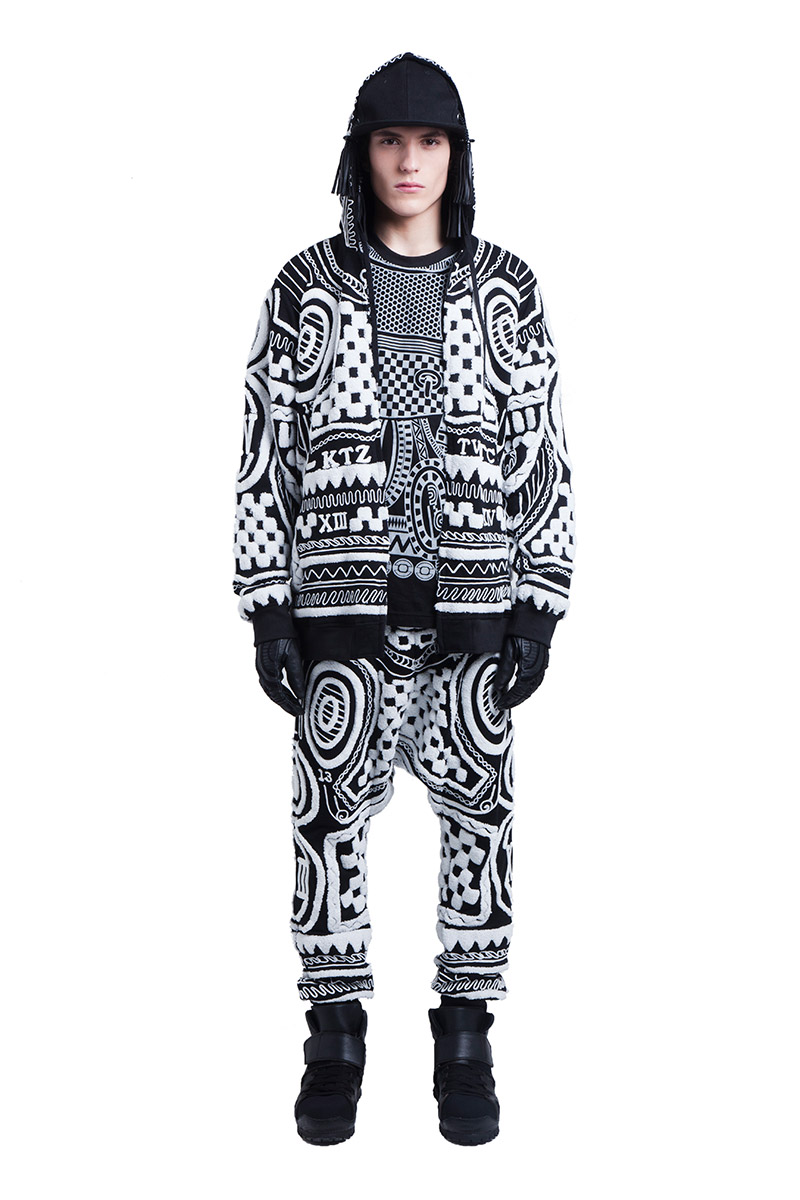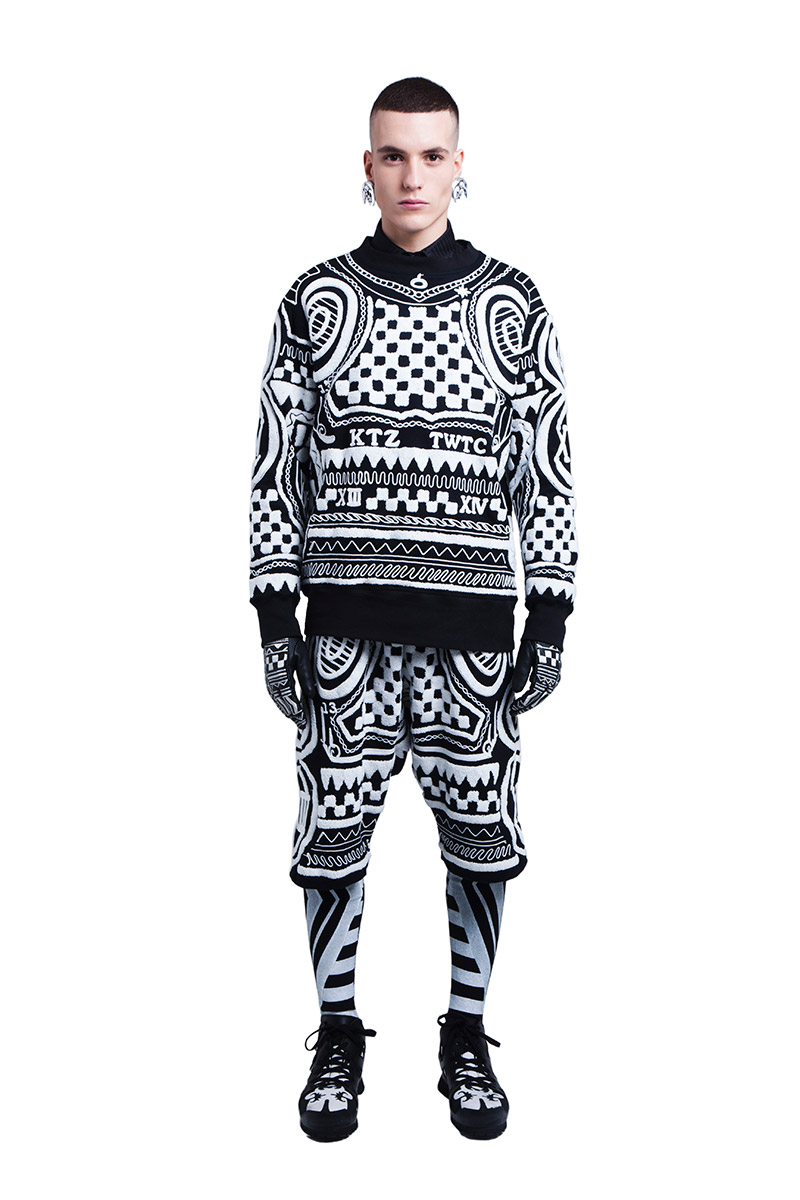 KTZ Fall/Winter 2013 collection draws inspiration from primitive tattoos and body decoration from Polynesia, combined with the movement of contemporary street culture. The Polynesian tattoos are translated through reflective fabric to embellish the garments in an ambient tone.
Garments are utilised with hard and soft contrasts by combining leather with cotton fabrics. Leather tassels are represented in this collection as the emblem of movement and flow, as to when the garments are worn in their physicality  giving them a country/western texture. Prints are a strong focal point in the collection; of which include cryptic tattoo shapes and the detail of clock mechanisms. Roman numerals show significance in print form to symbolise the year of the collection; in turn, boldly marking this a dramatic, monumental season.
The collection also see a collaboration of  between KTZ X Rein Vollenga to produce 4 unique head pieces for the collection. These 'wearable' sculptures are made of hand moulded resin and are one off couture pieces adding to the collection a futuristic feel.
Credits:
Photographer:  Stelios kallinikou
Model: Haris Seoudy at Models 1
Sculptured Head pieces: Rein Vollenga X KTZ