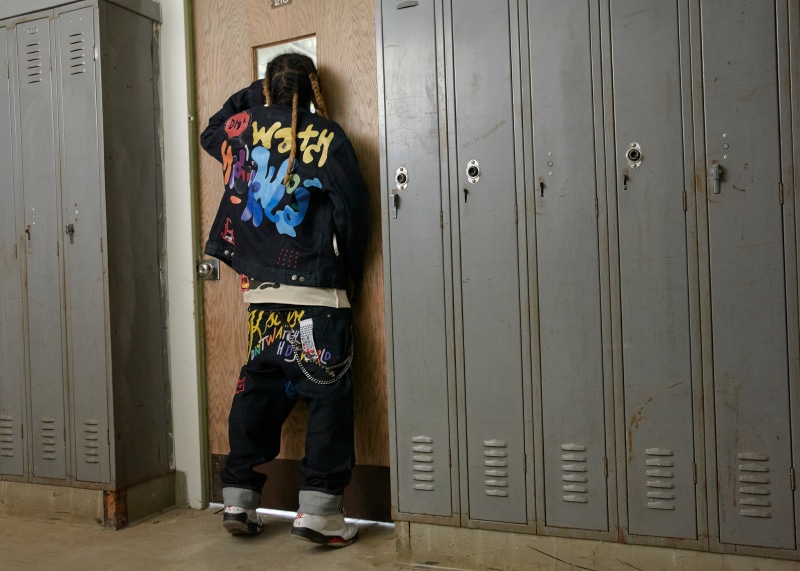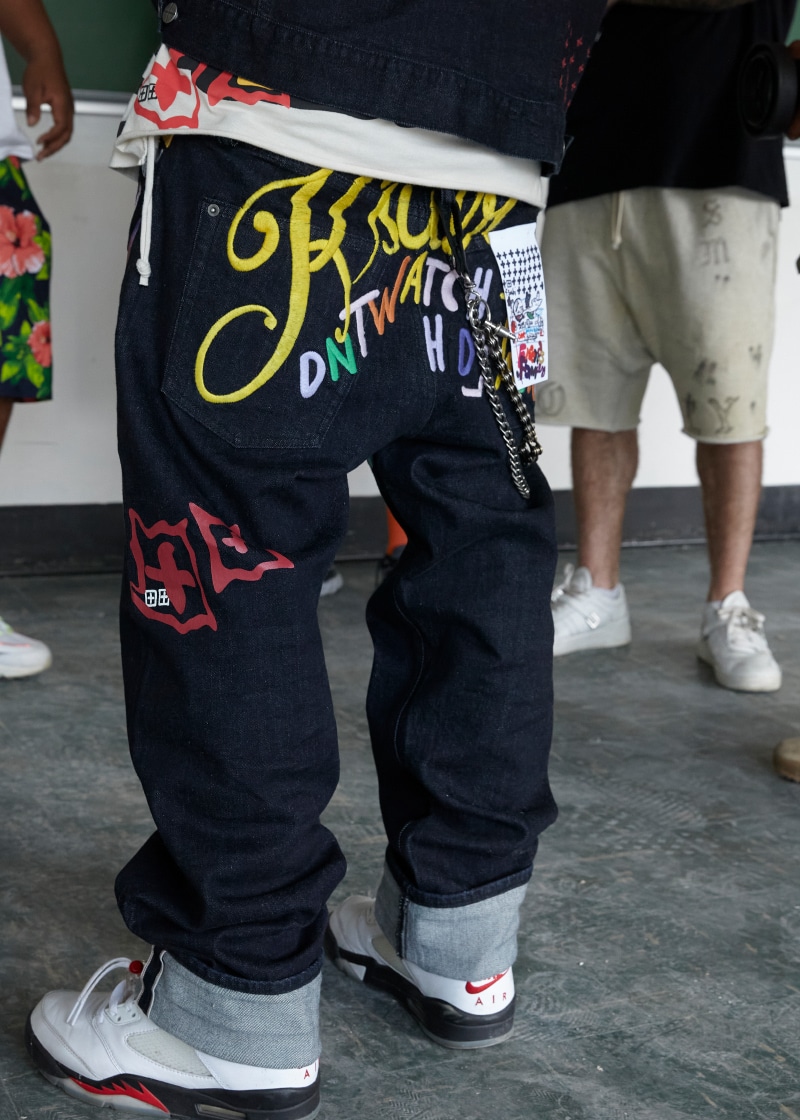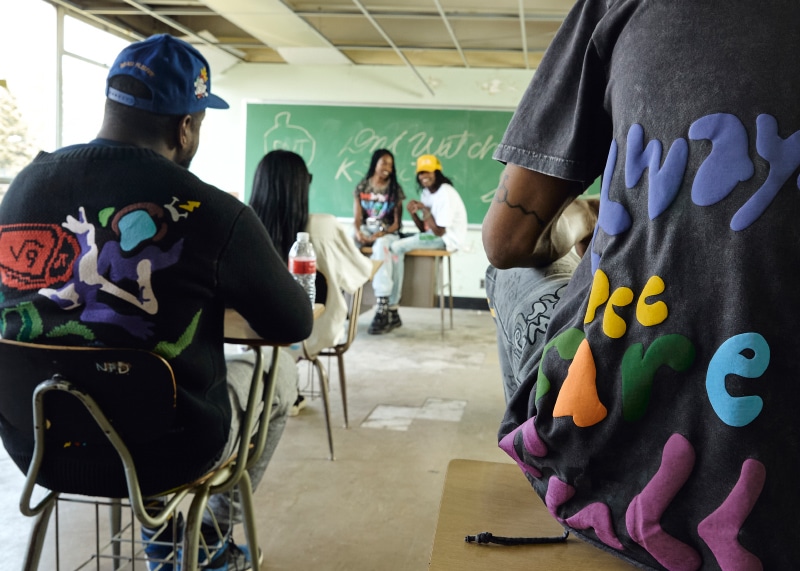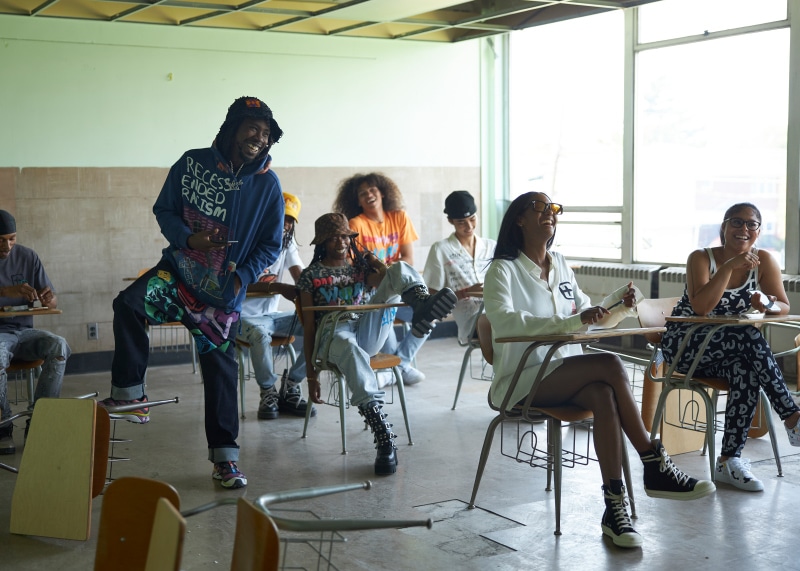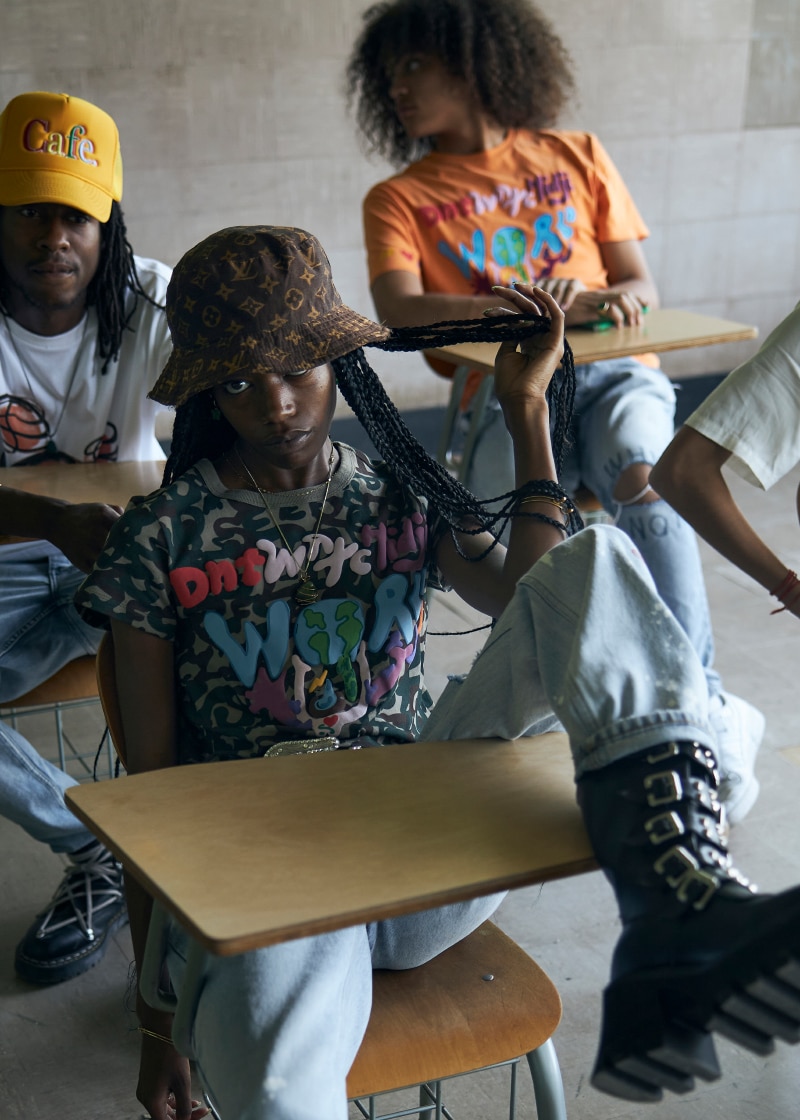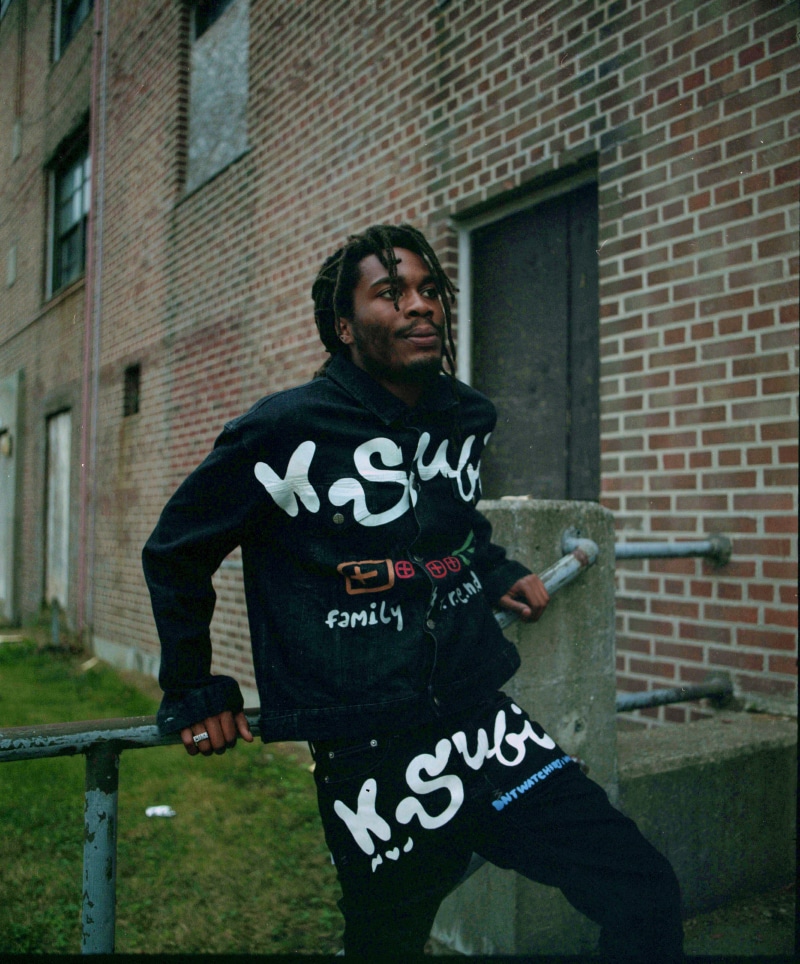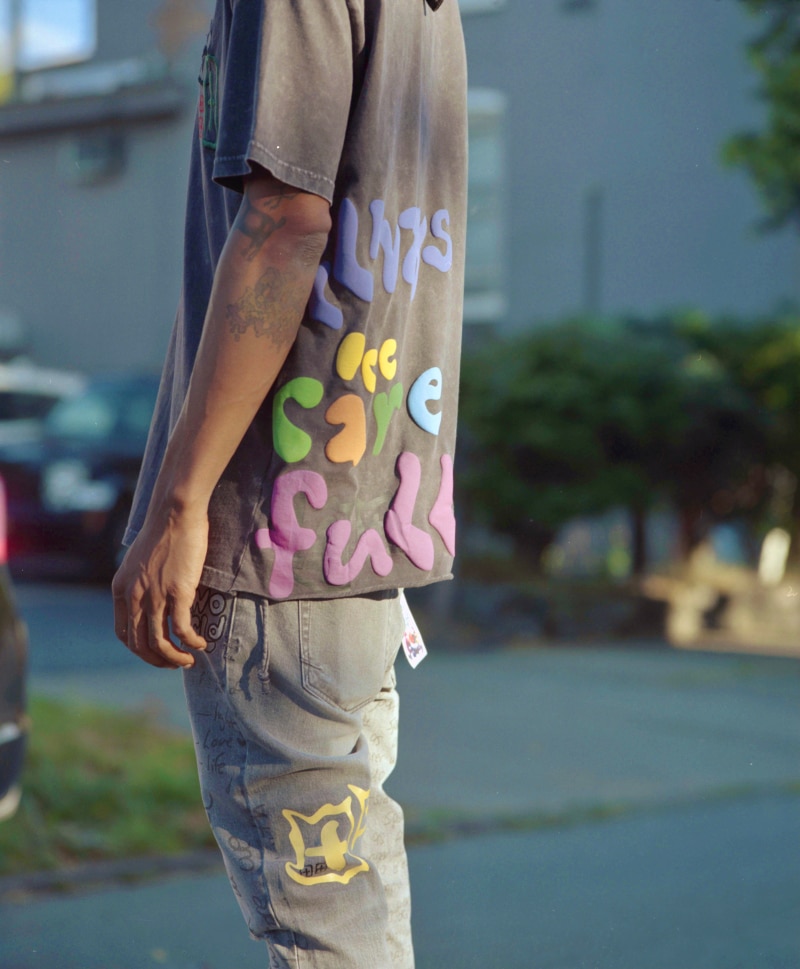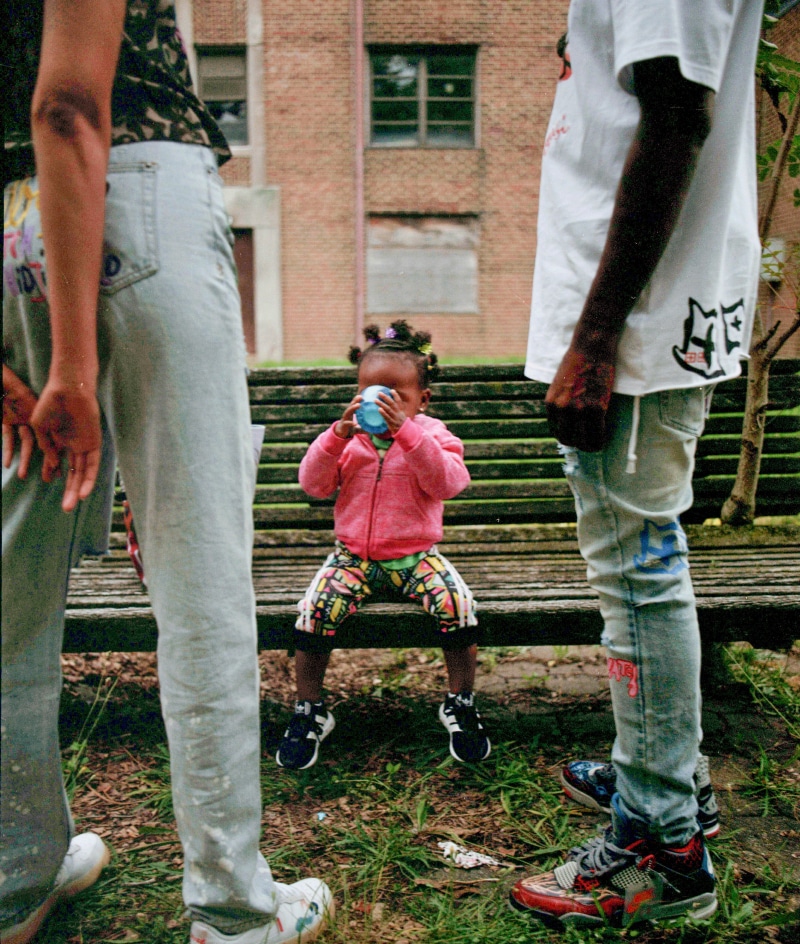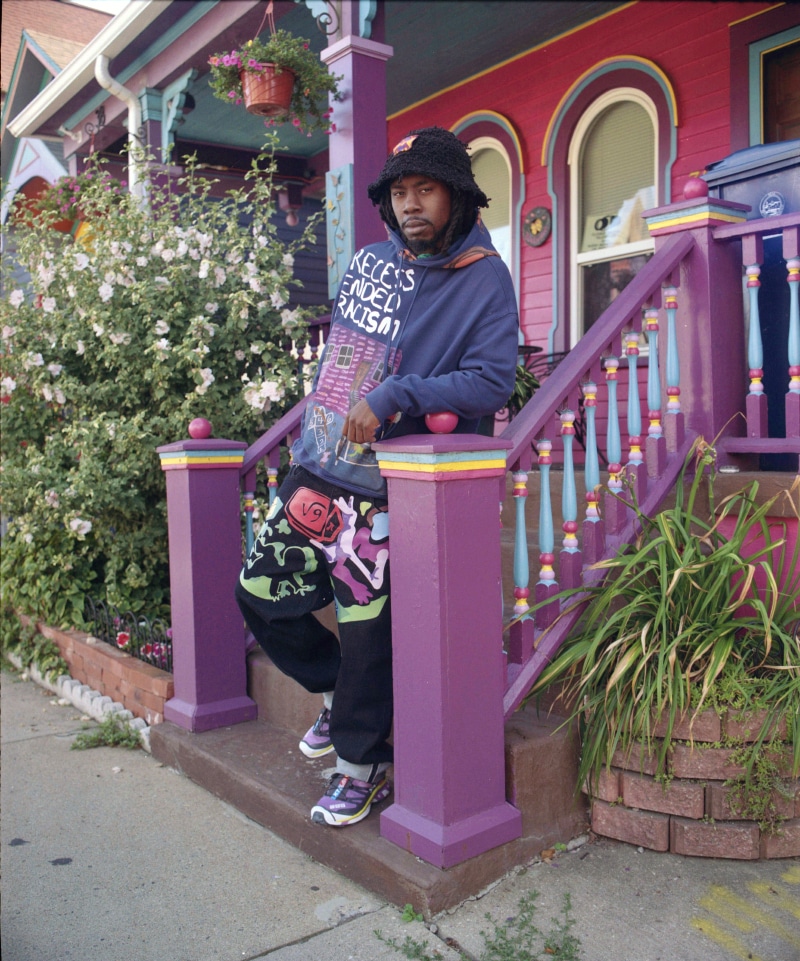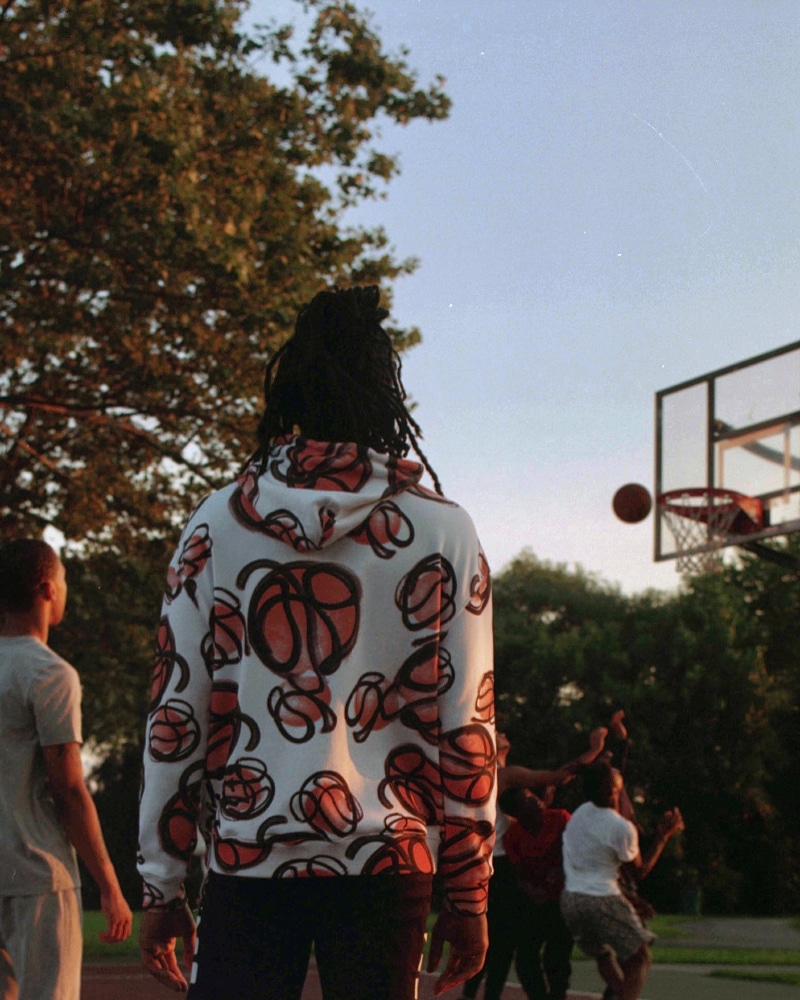 Following the success of its first debut in 2019, Ksubi and NYC-based street artist Hidji are partnering for a second collaboration to launch during this September's New York Fashion Week. The combined 27-piece "Family and Friends" men's and women's ready-to-wear and accessories collection draws on experiences in the schoolyard and childhood innocence. Signature Ksubi shapes are reimagined with vibrant art, graphics, and embroidery to bring the concept to life.
From Tuesday, 7th of September to Sunday, 12th of September, Ksubi will host a pop-up art gallery where Hidji and DntWatchTV will design and produce an art installation in Soho at 35 Howard Street. The week will include Ksubi's international art showcase featuring the top 10 entrants from their artist competition previously held in July.
The Ksubi X Hidji limited-edition capsule will be on display at the pop-up art gallery and will be available for purchase at the Greene Street flagship, Los Angeles flagship, and ksubi.com on the 8th of September.