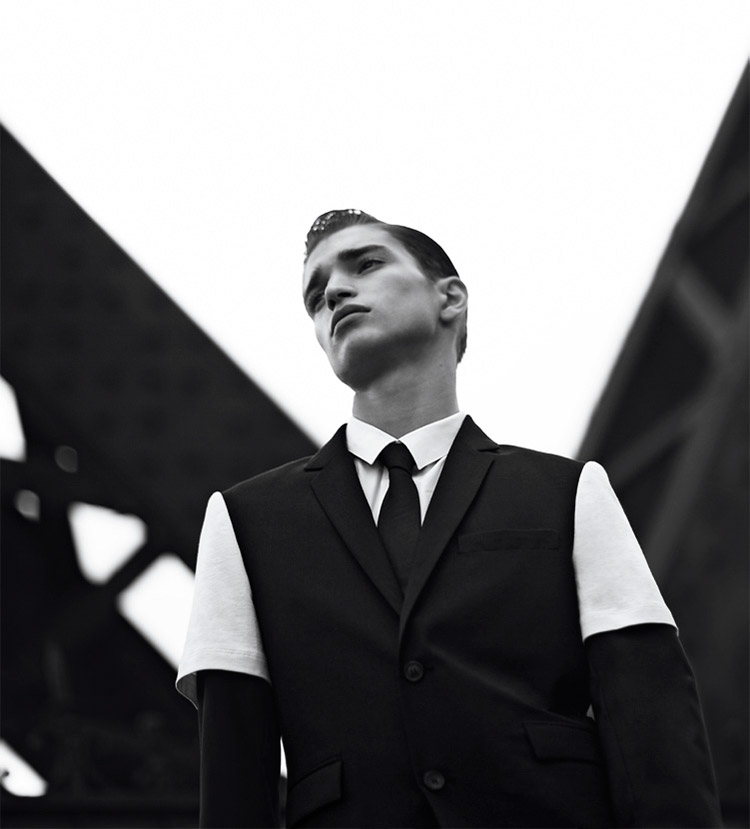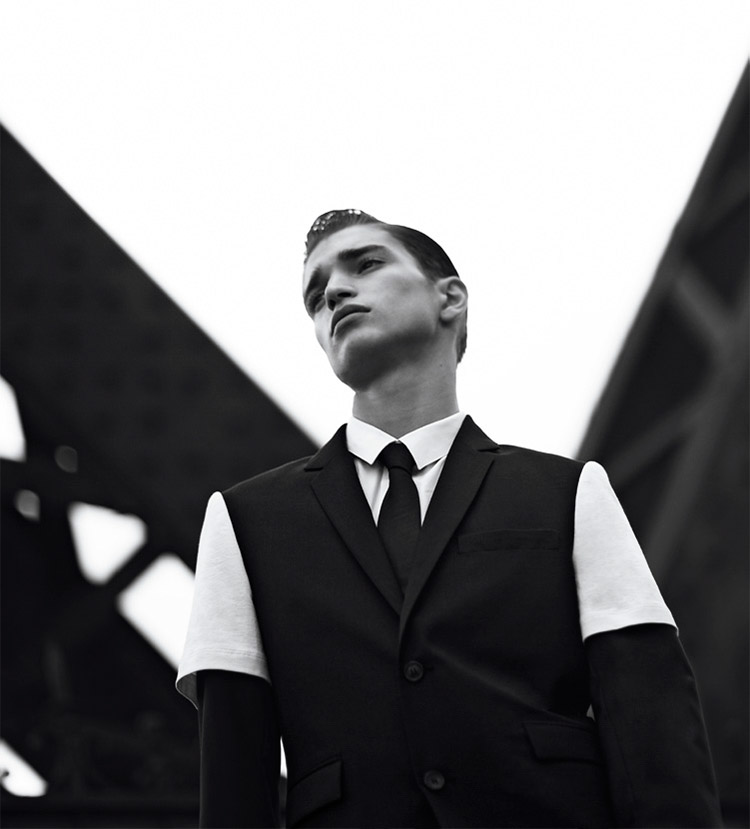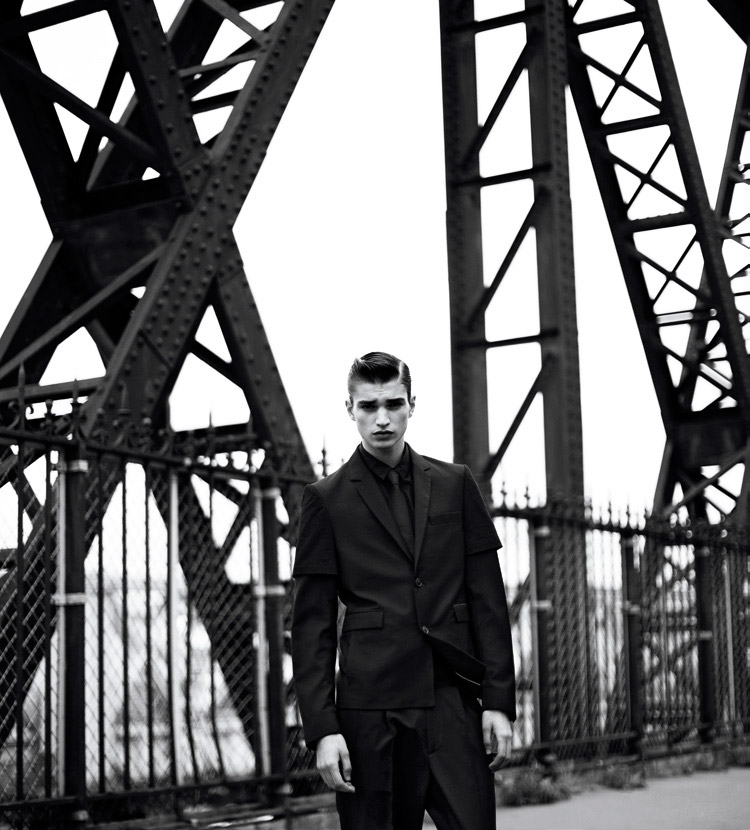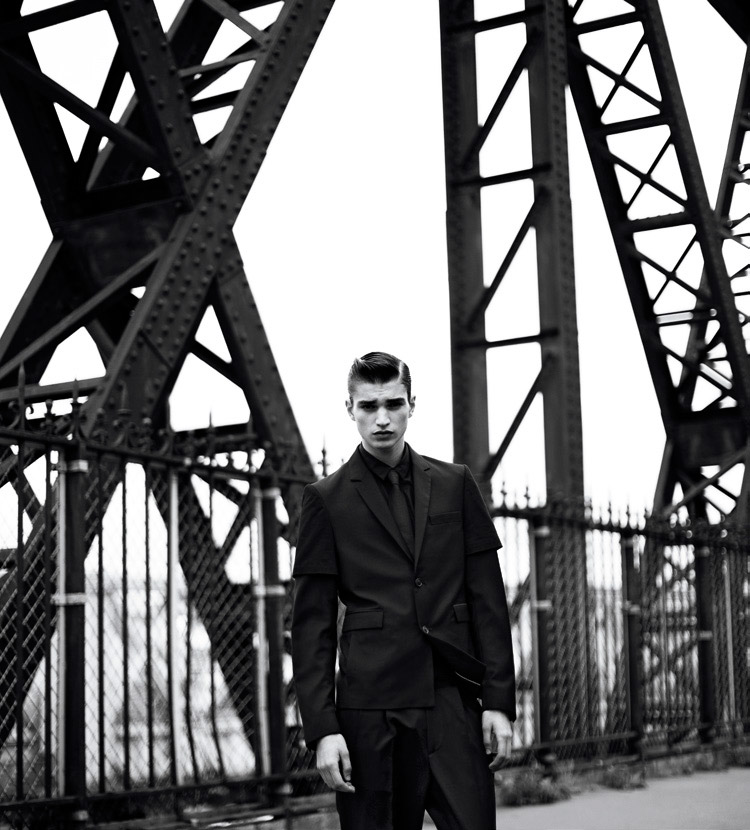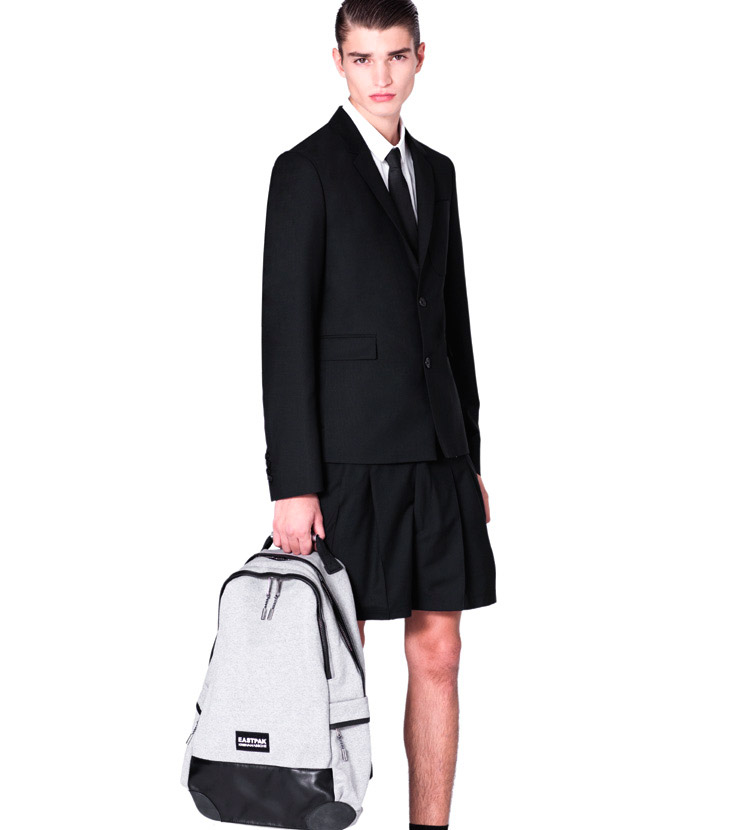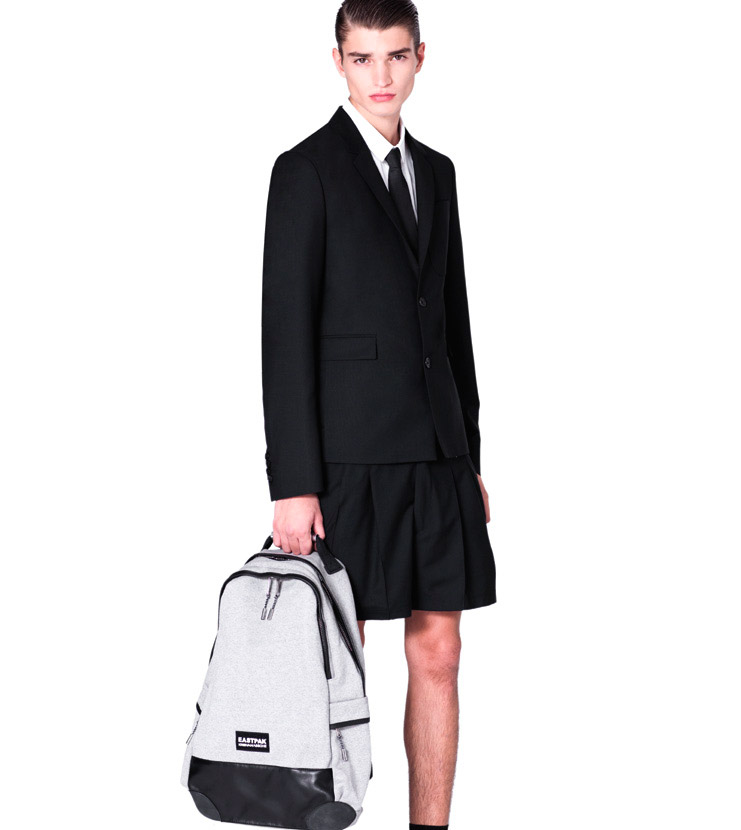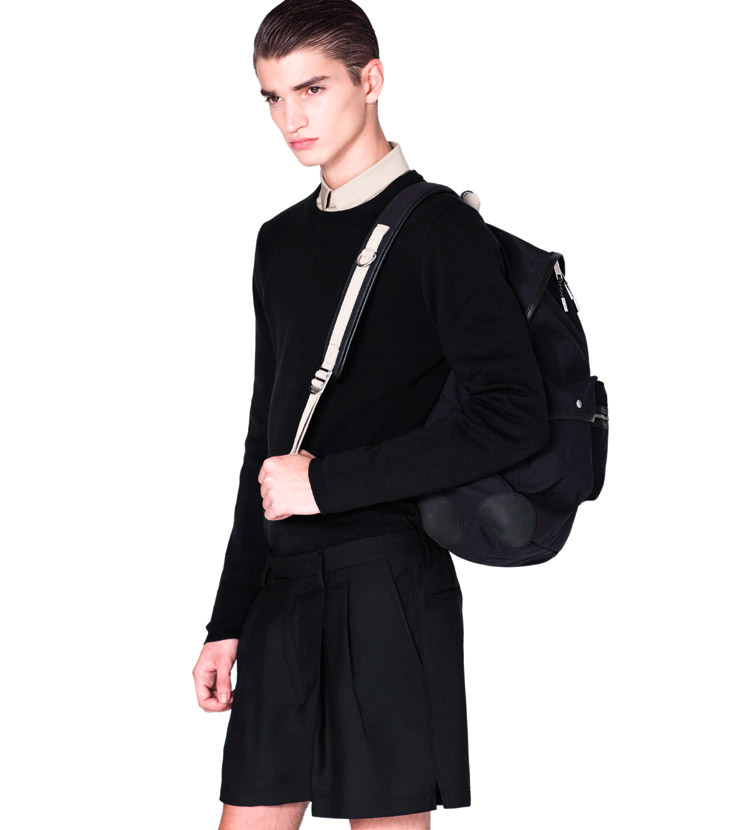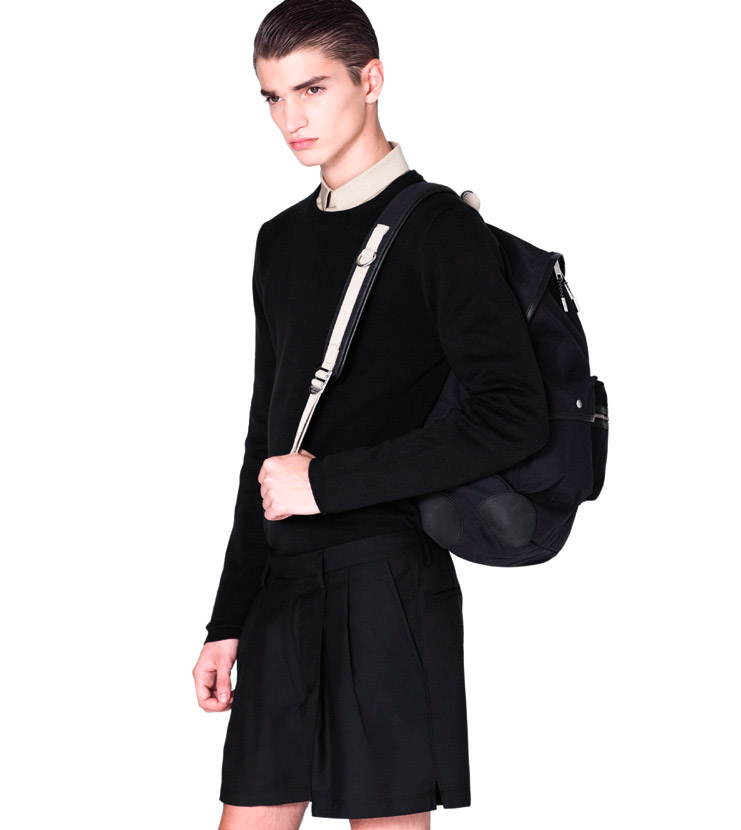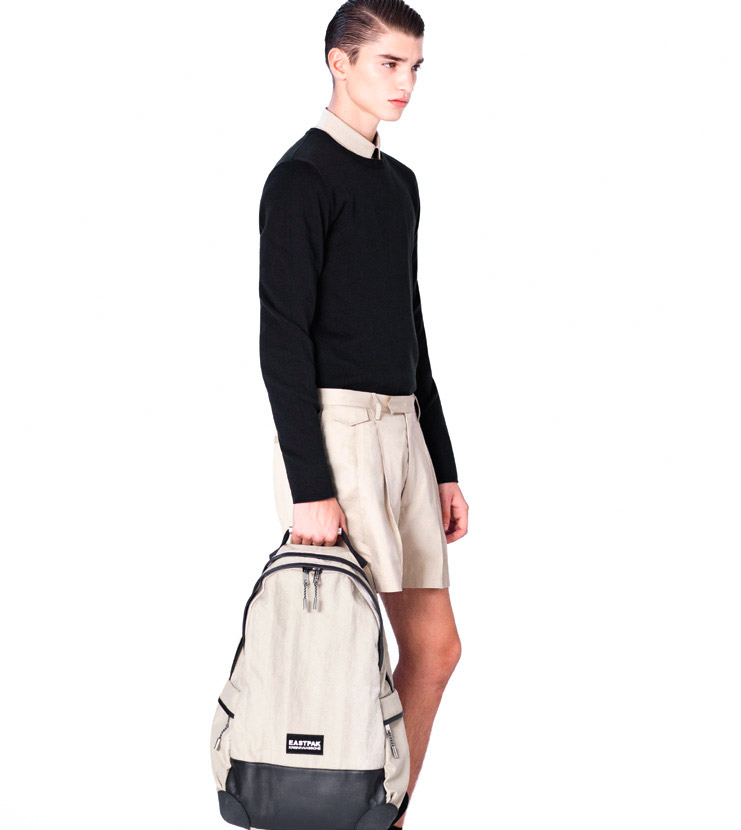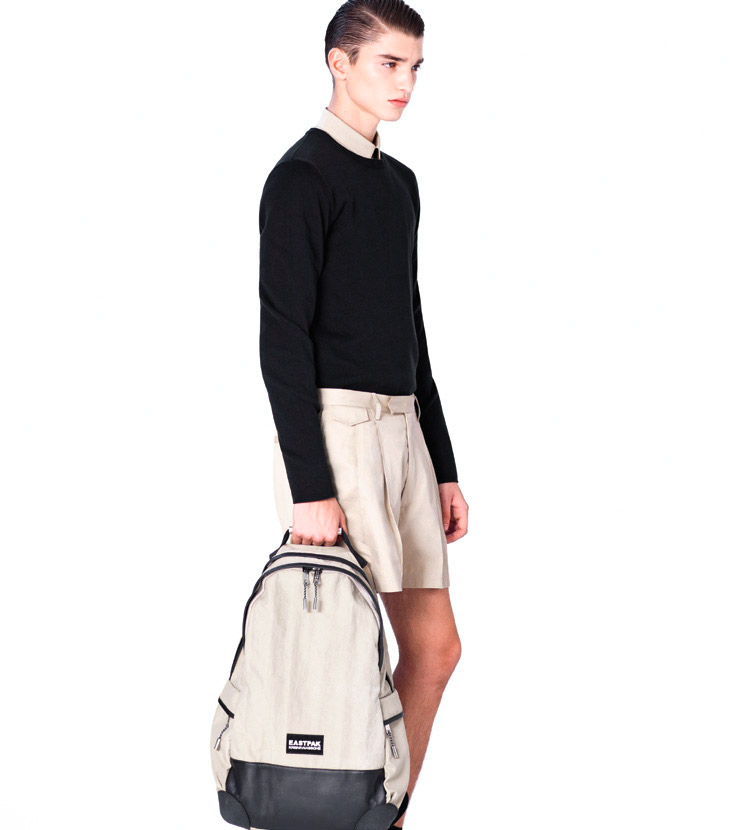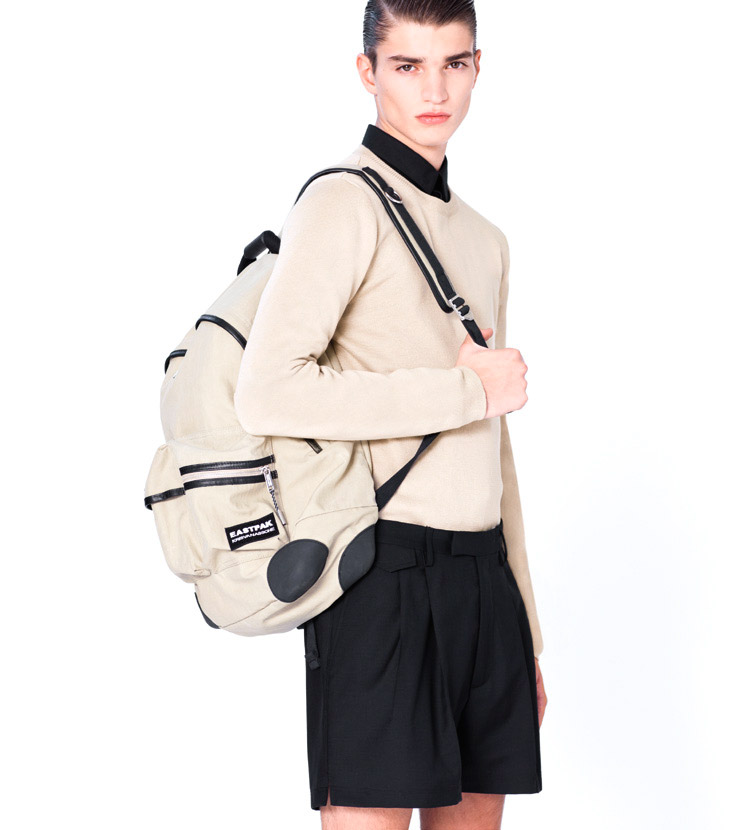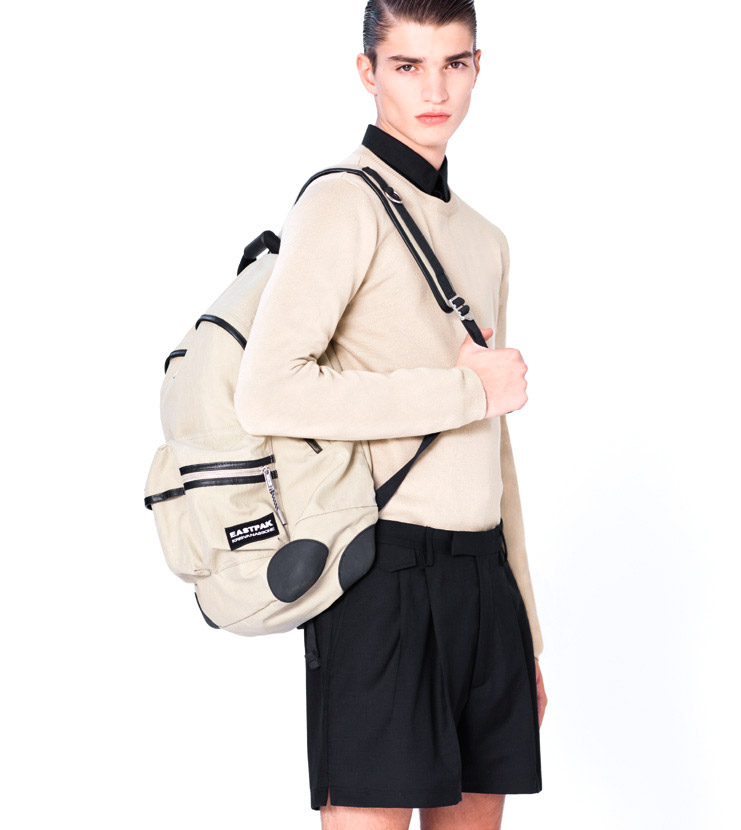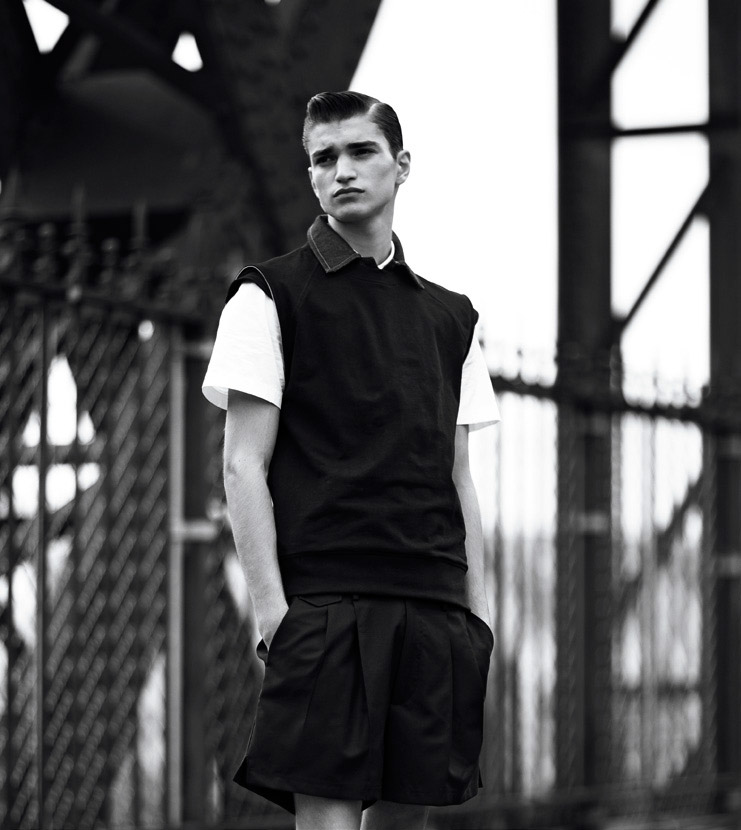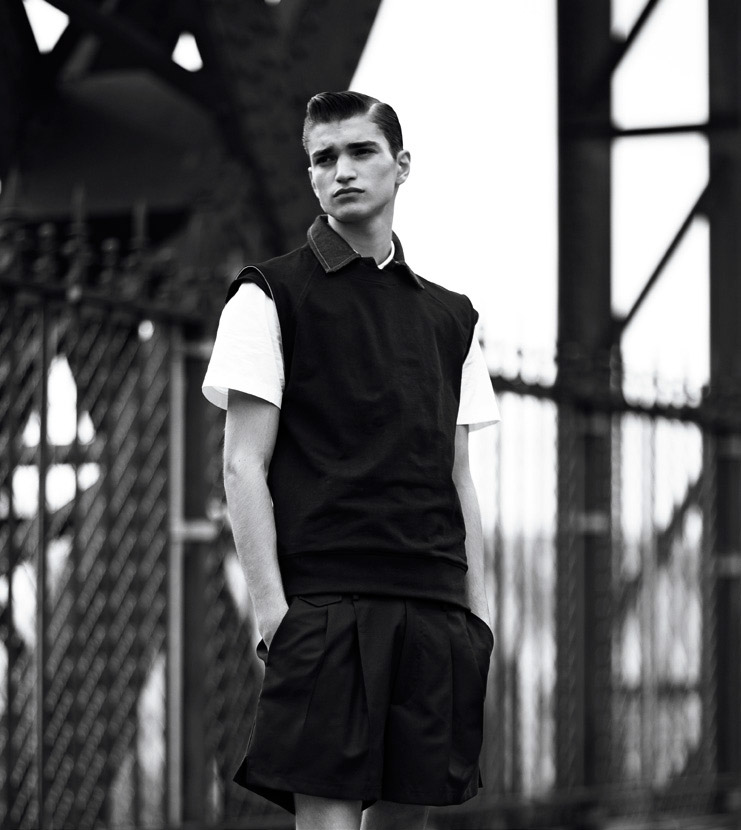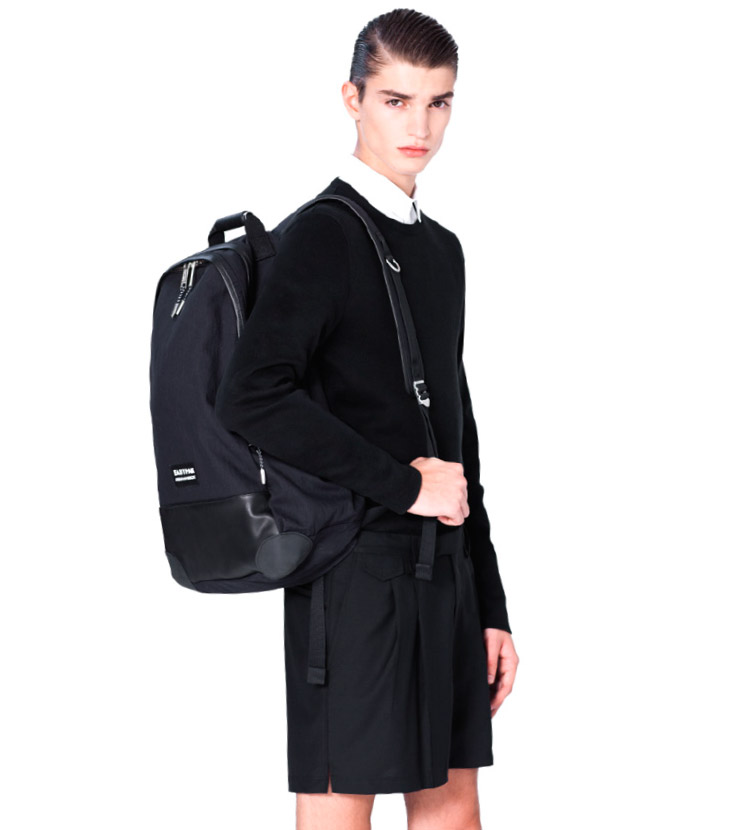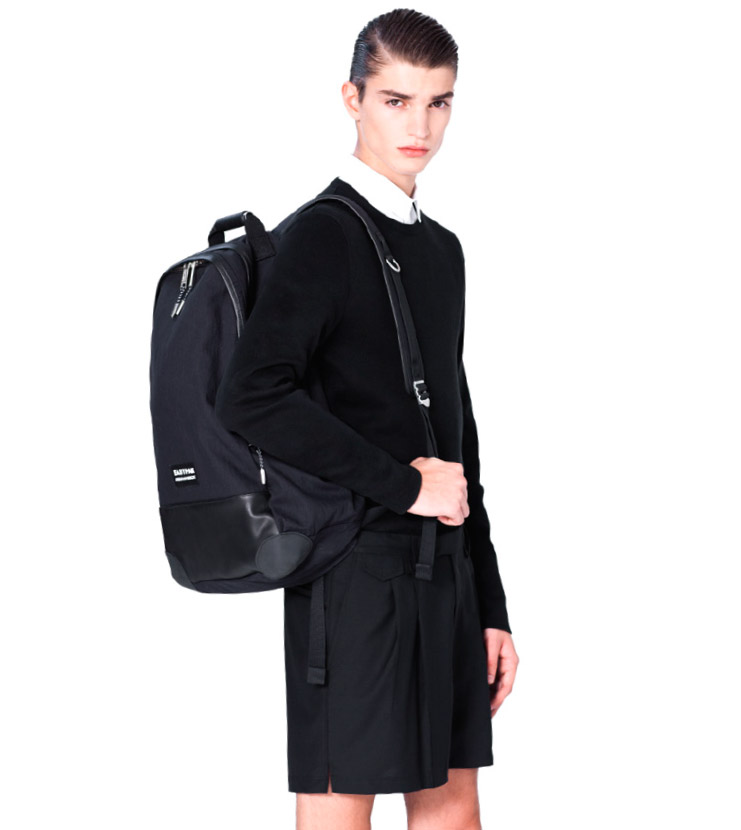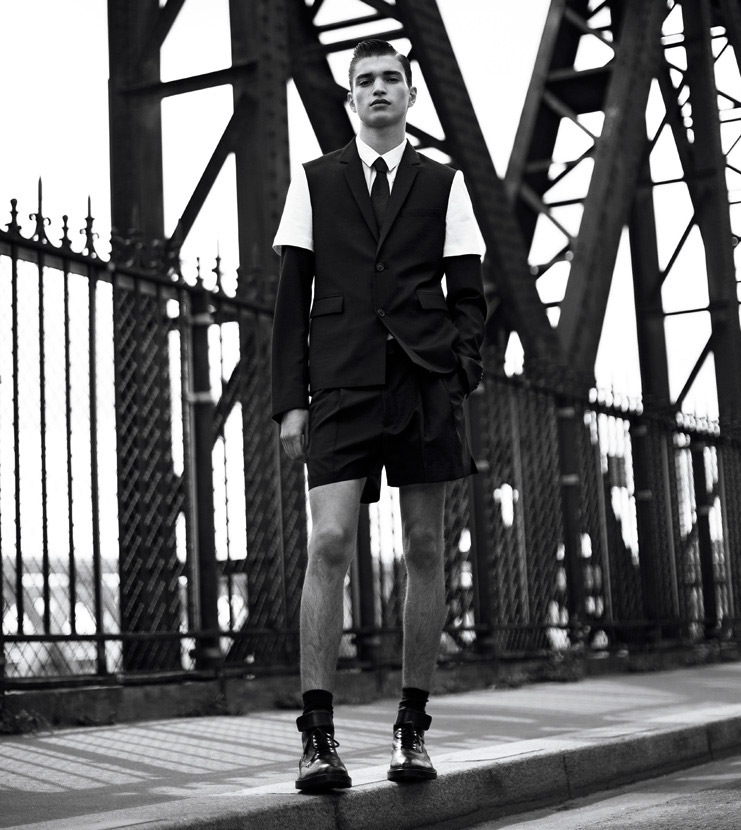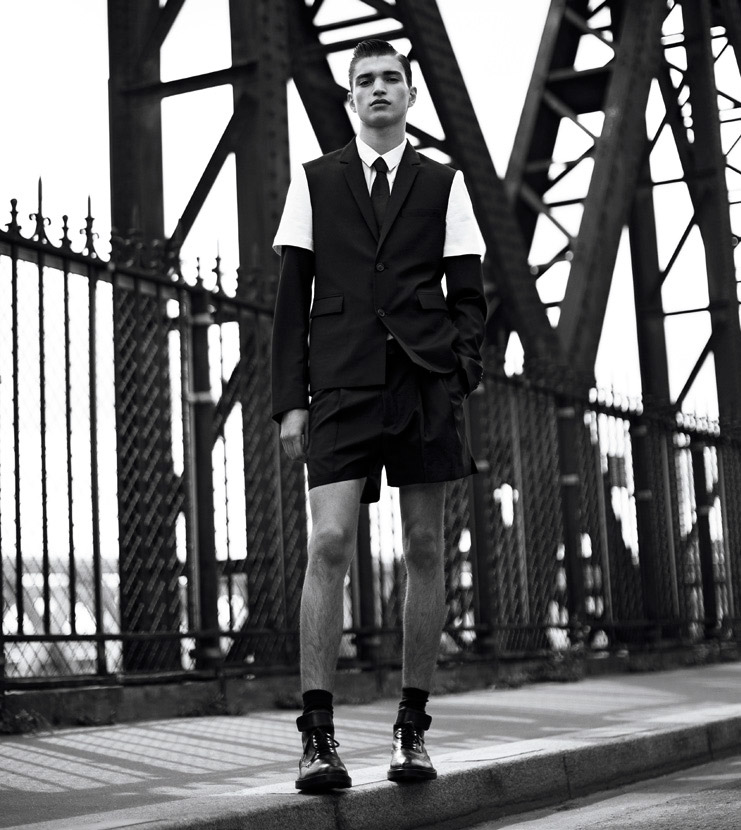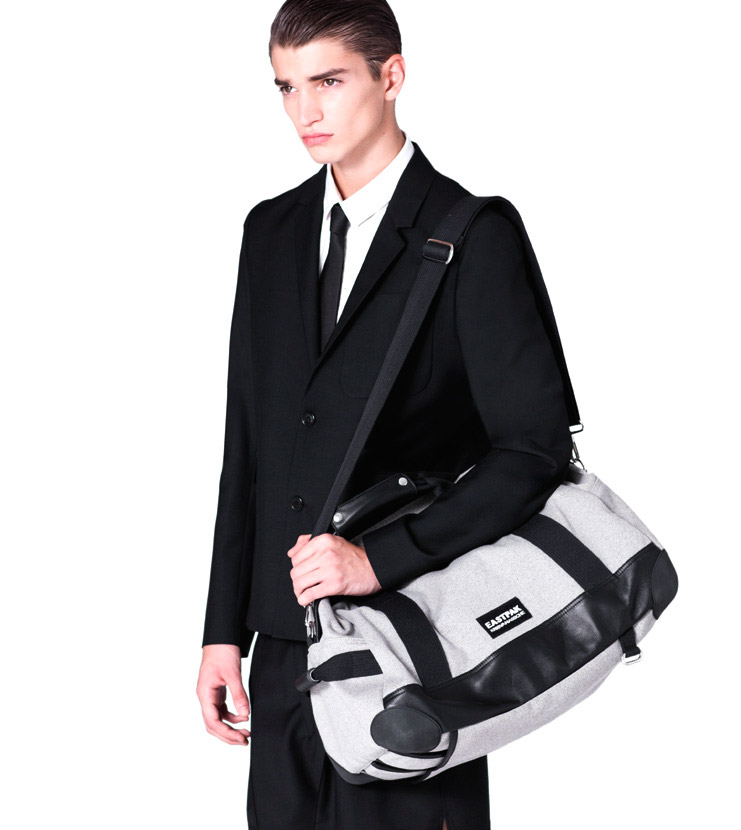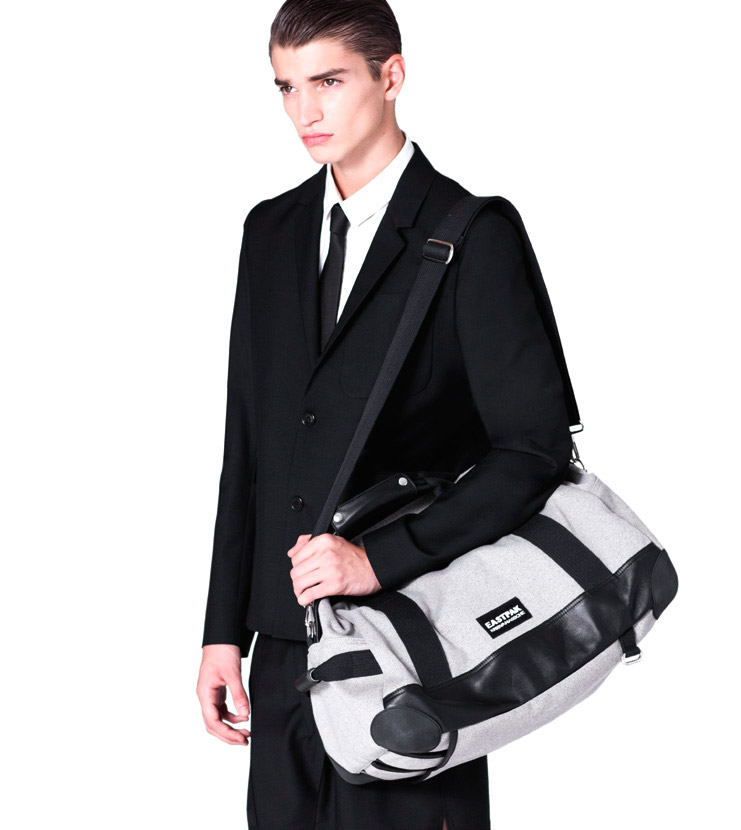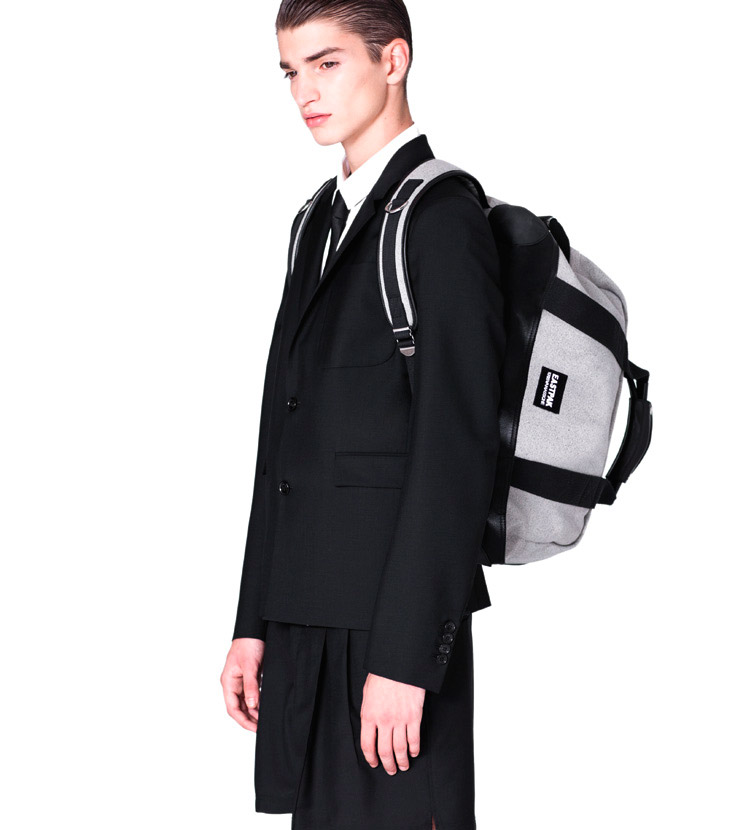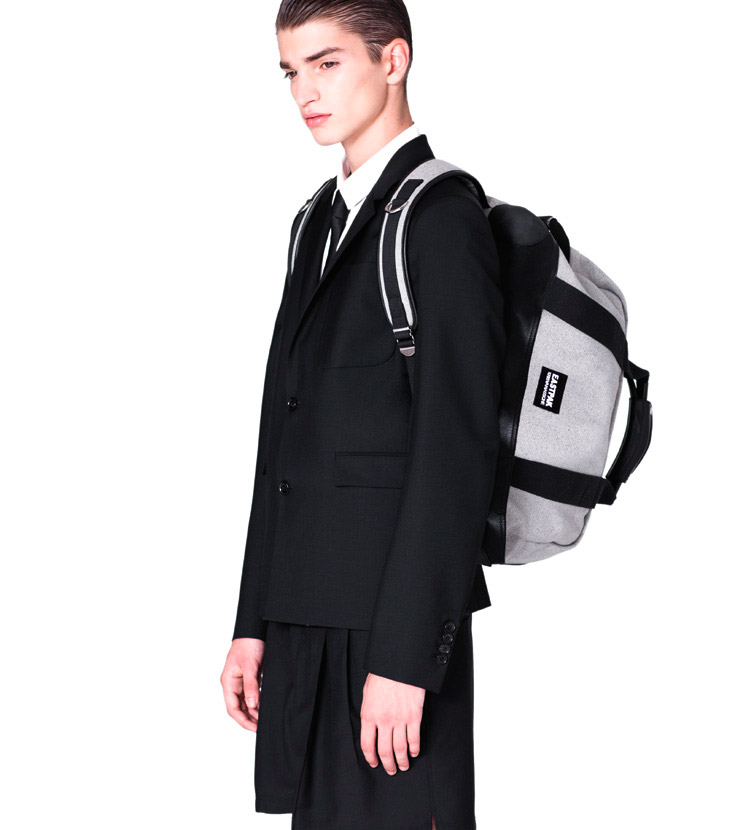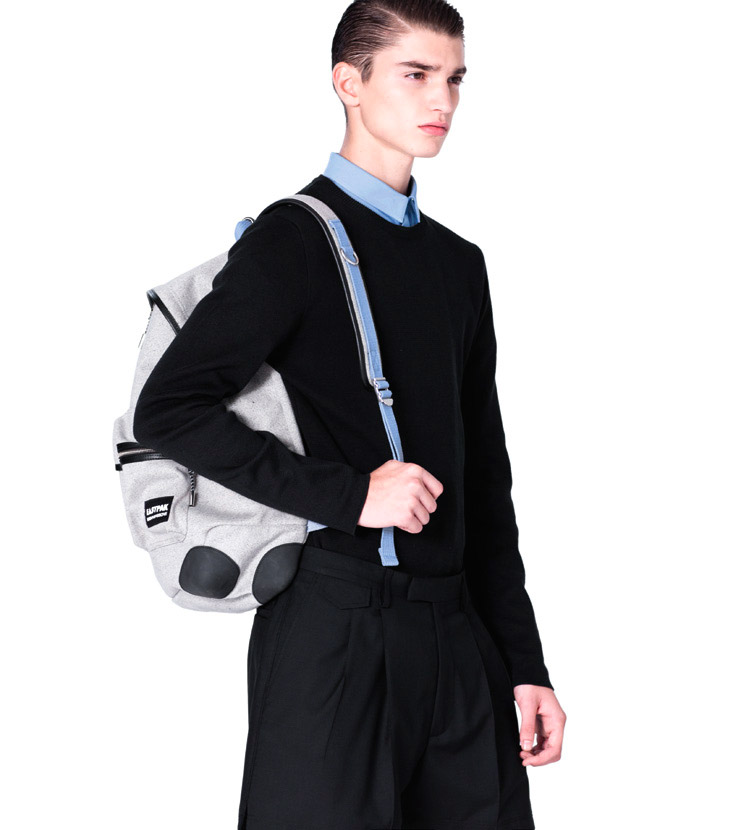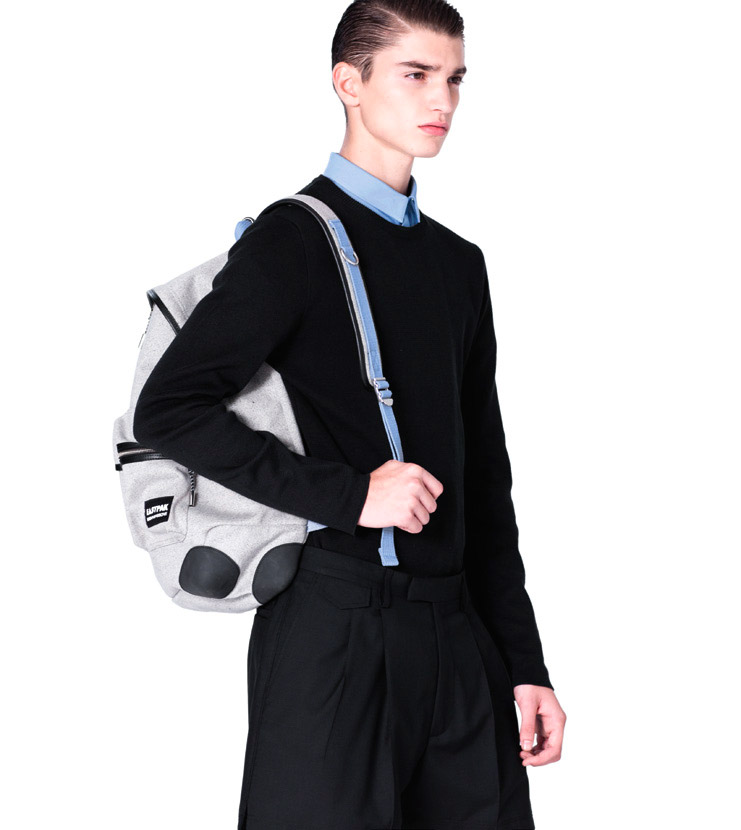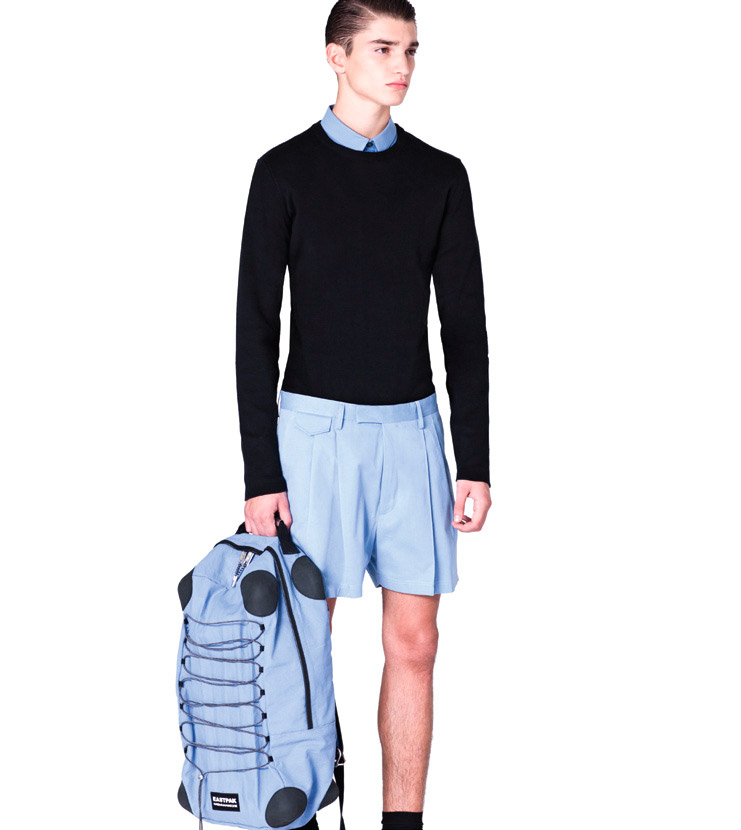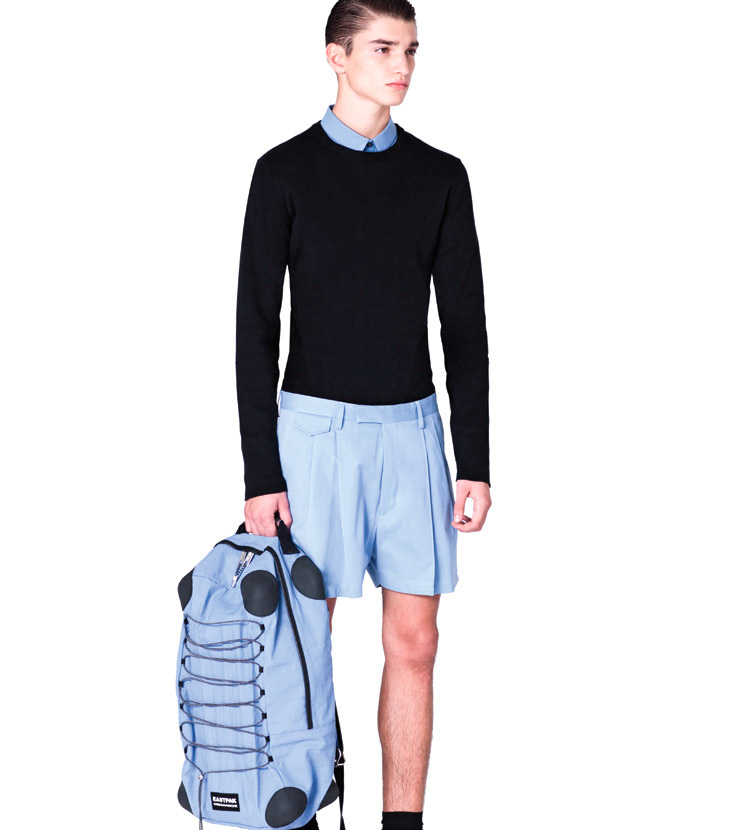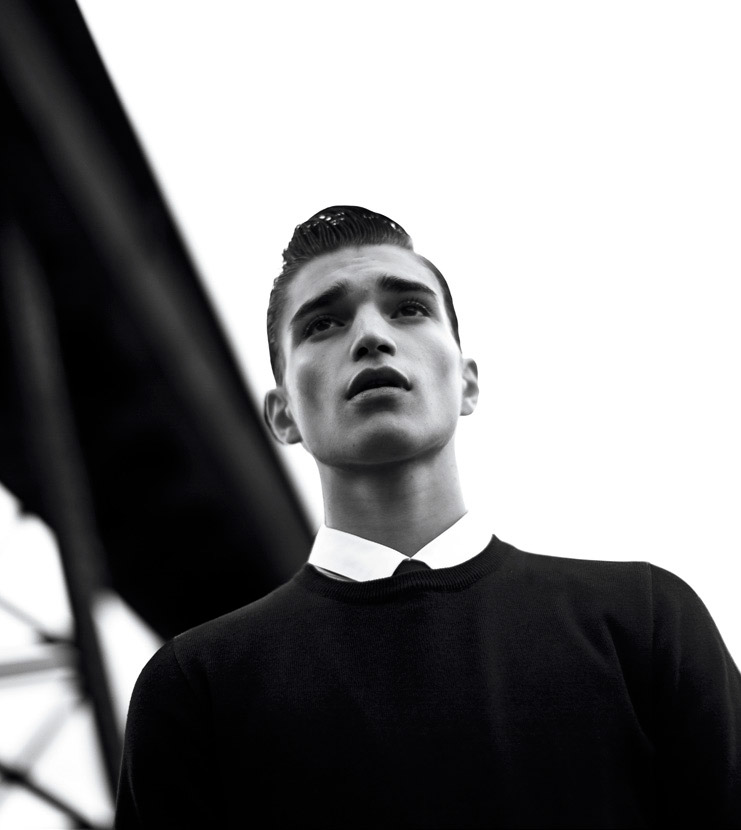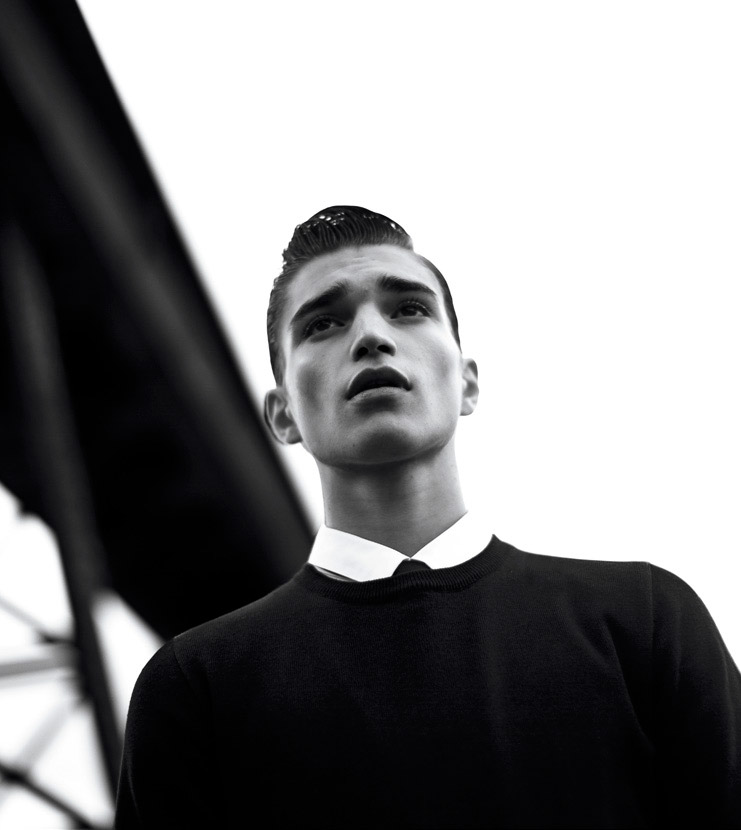 For the fourth consecutive season, KRISVANASSCHE collaborates with EASTPAK to deliver a new and exclusive collection.
Faithful to his style, the designer has conceived a range of bags mixing sports and urban codes that are perfectly adapted to modern life.
This association between city and sportswear is apparent through the choice of fabrics: structured twill 100% nylon in either beige, light blue or black is mixed with a soft grey marl jersey, similar to tee-shirts. The zip string and elastic details conjure up the image of climbing ropes. The finishing touches combine hard-wearing and sophistication, from edges protected by a black leather binding to the rubber reinforced corners.
With multipurpose use in mind, the collection is made up of 7 designs: two backpacks easily transformed to be used in multiple ways, an attaché case and a bowling bag that can be turned into a backpack, a messenger bag, a carry case and a pouch.
The collection will be available as from January 2013 in selected KRISVANASSCHE and EASTPAK retailers, the prices will range from 70 to 380 Euros.