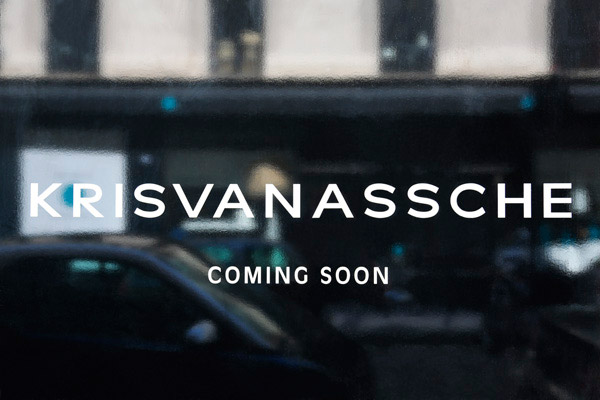 Located 16 rue Saint Roch, the first KRISVANASSCHE store in Paris will open during Men's Fashion Week in June. Imagined and designed by Paris based architects Ciguë, the boutique will offer the ready-to-wear, accessories and shoes collections.
"From the first sketches, we have intended to create a tension between the various elements […] The result is contrasted and rigorous contemporary lines. Very quickly, we have aimed to create an incisive and organized brutality, a generous minimalism, and a destabilization of classical codes. This space, both masculine and elegant with a strong aesthetic, uses a language of primary geometrical figures, scattered as if they were suspended in movement whilst mastered in their imbalance […] Fragments of volumes are in black steel, brushed or polished, or in rubber and each element is well-thought, compliments and balances one another" – Ciguë
This opening coincides with the launch of the KRISVANASSCHE online store –  which will be available to customers worldwide.