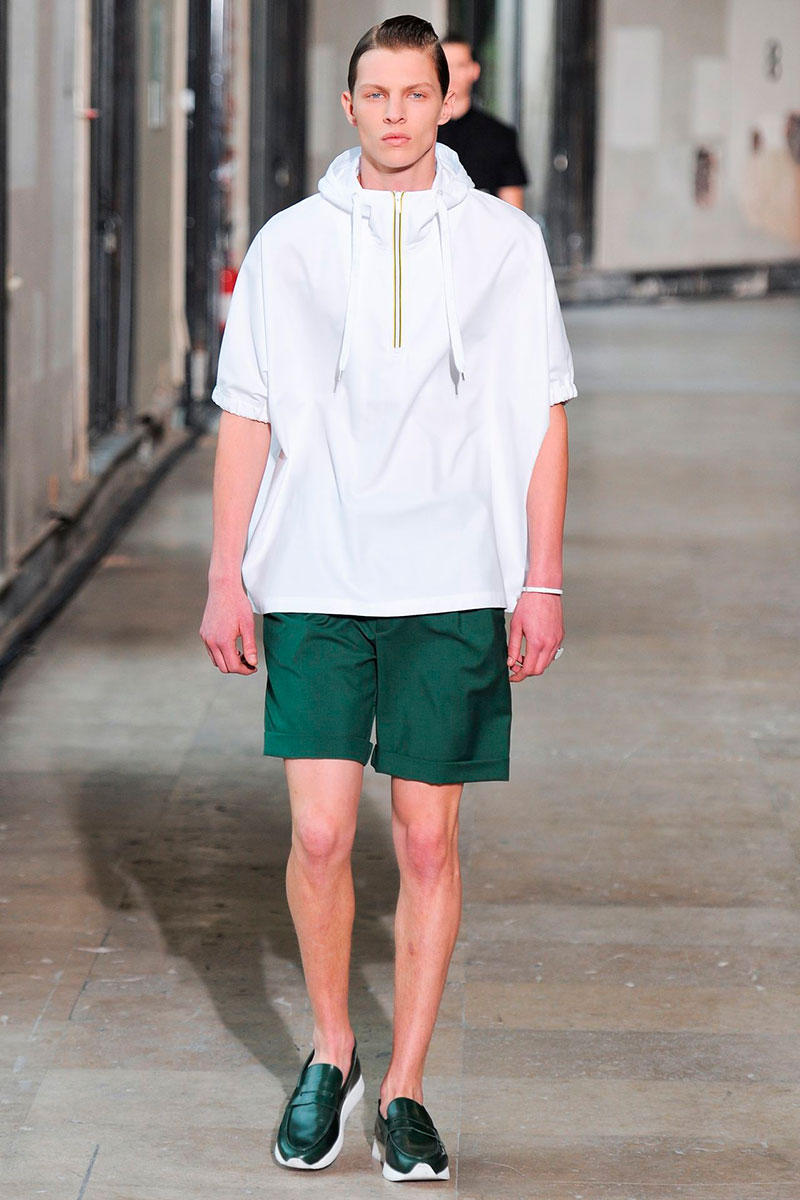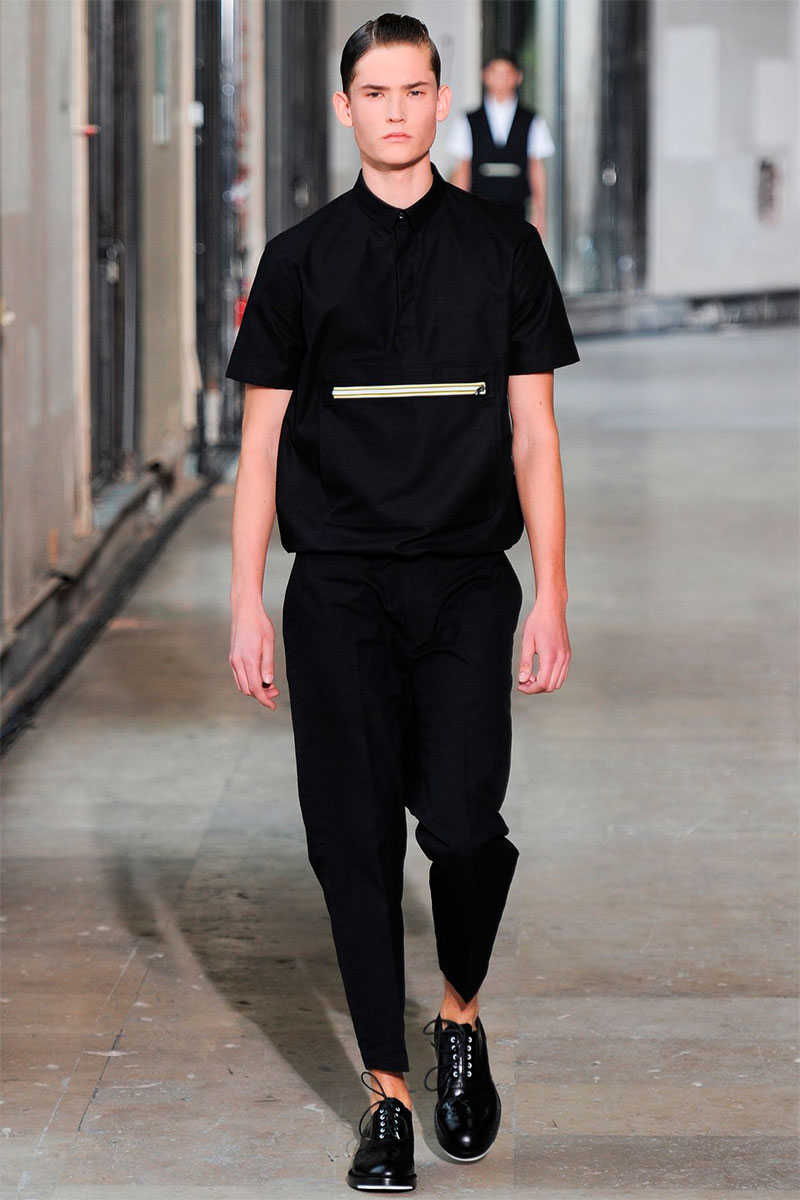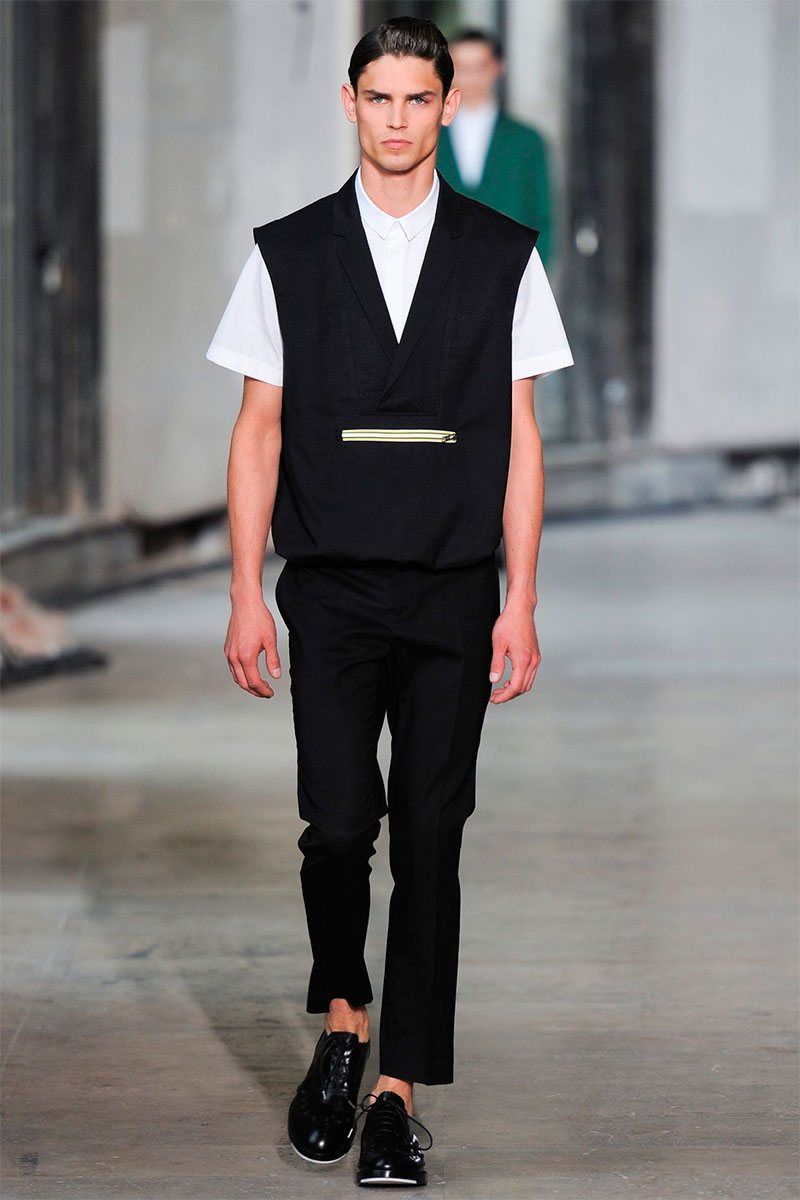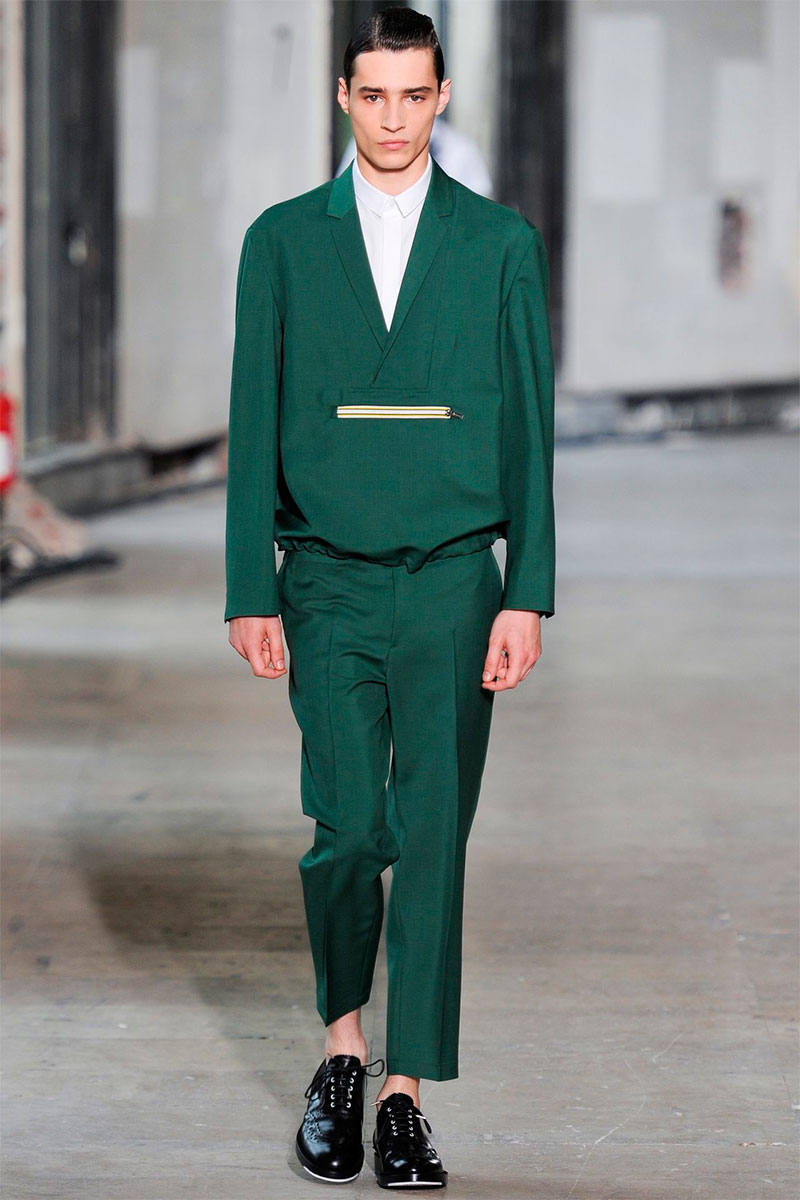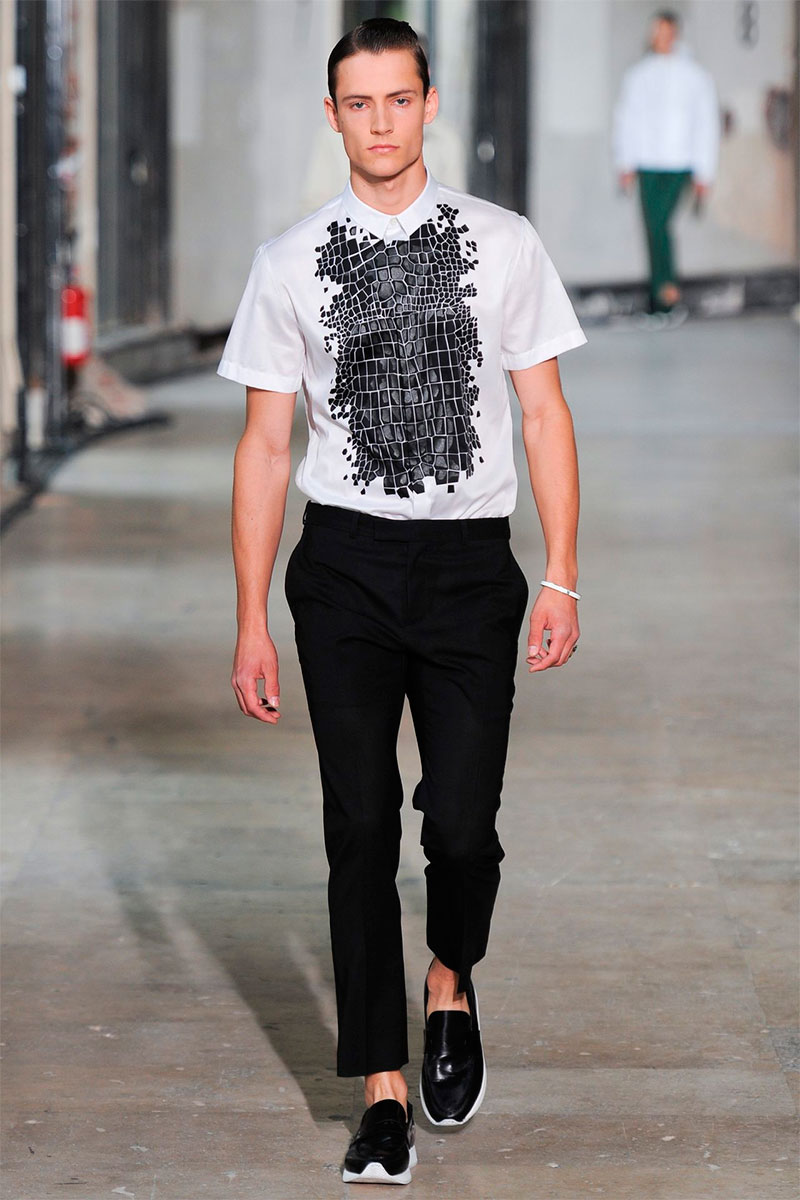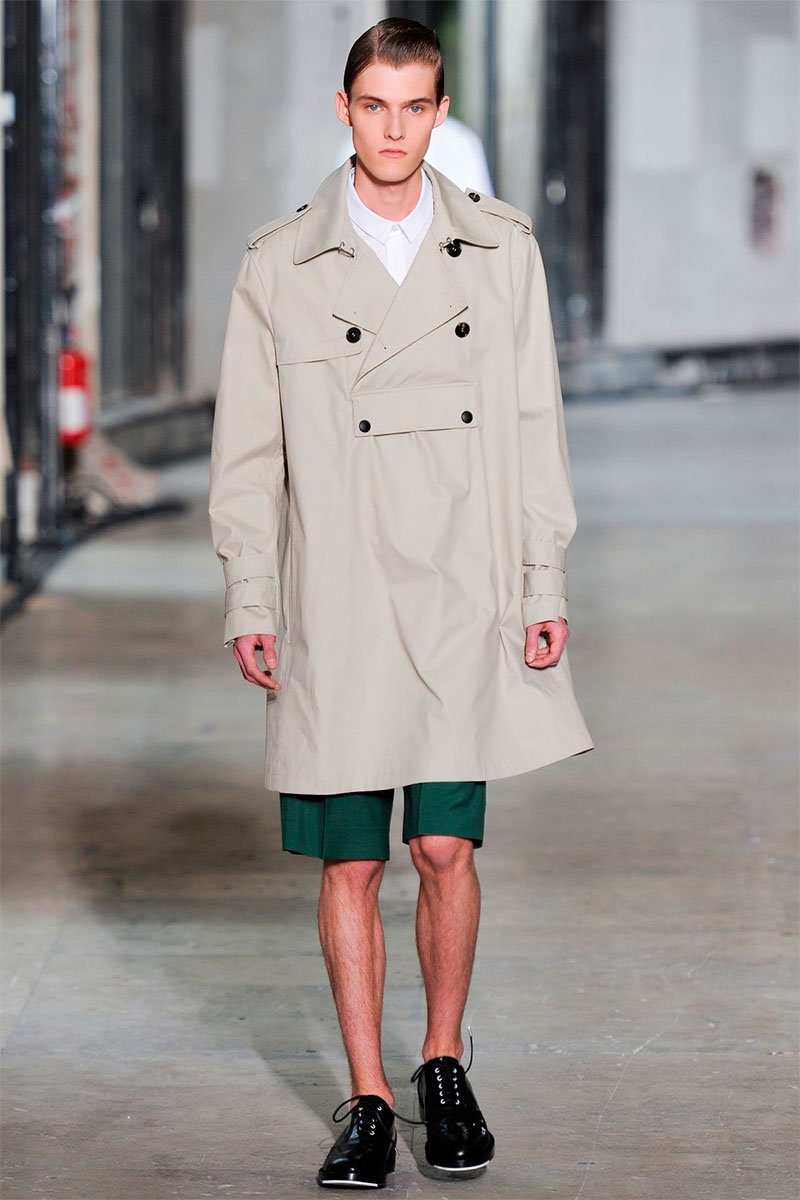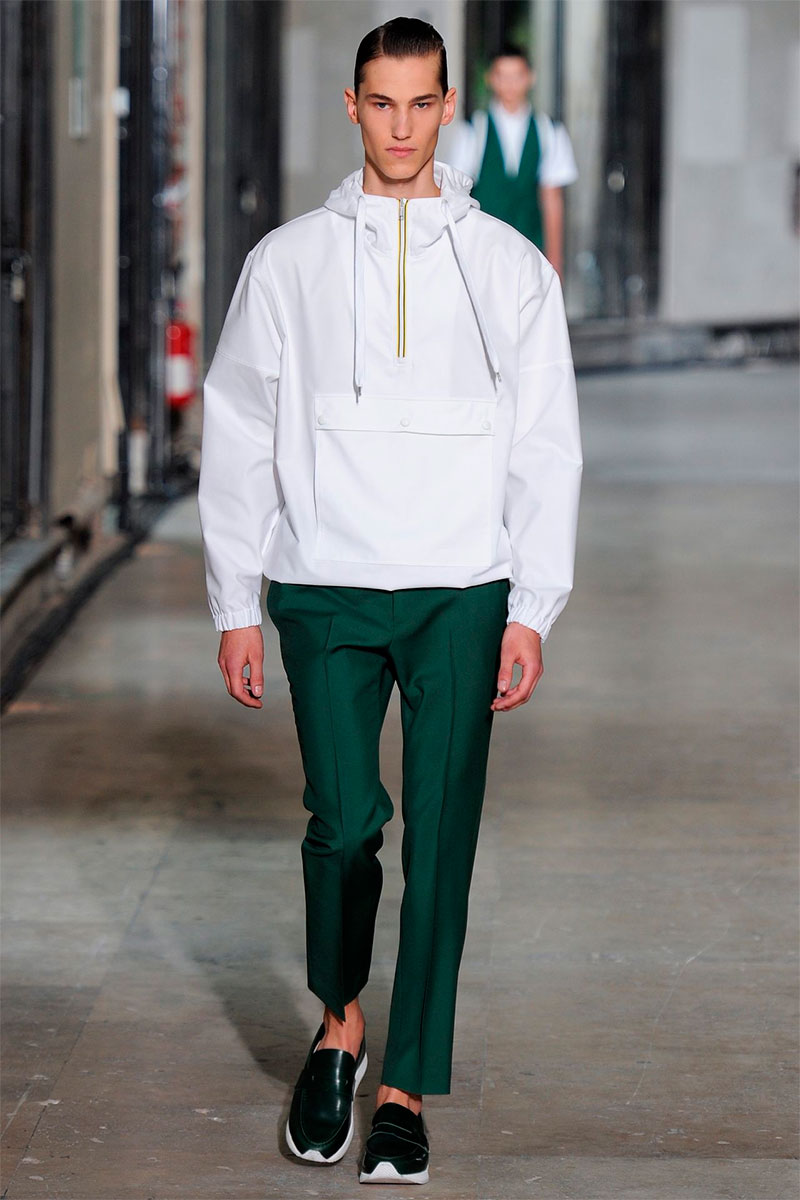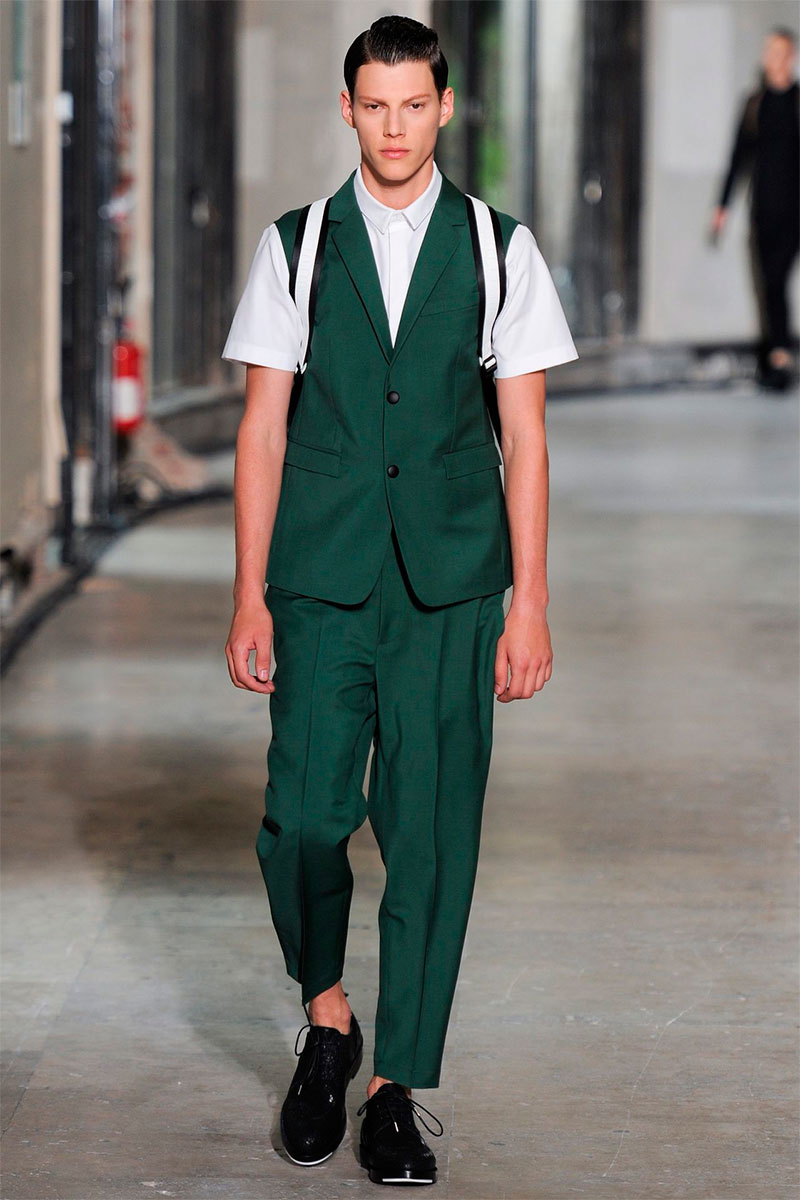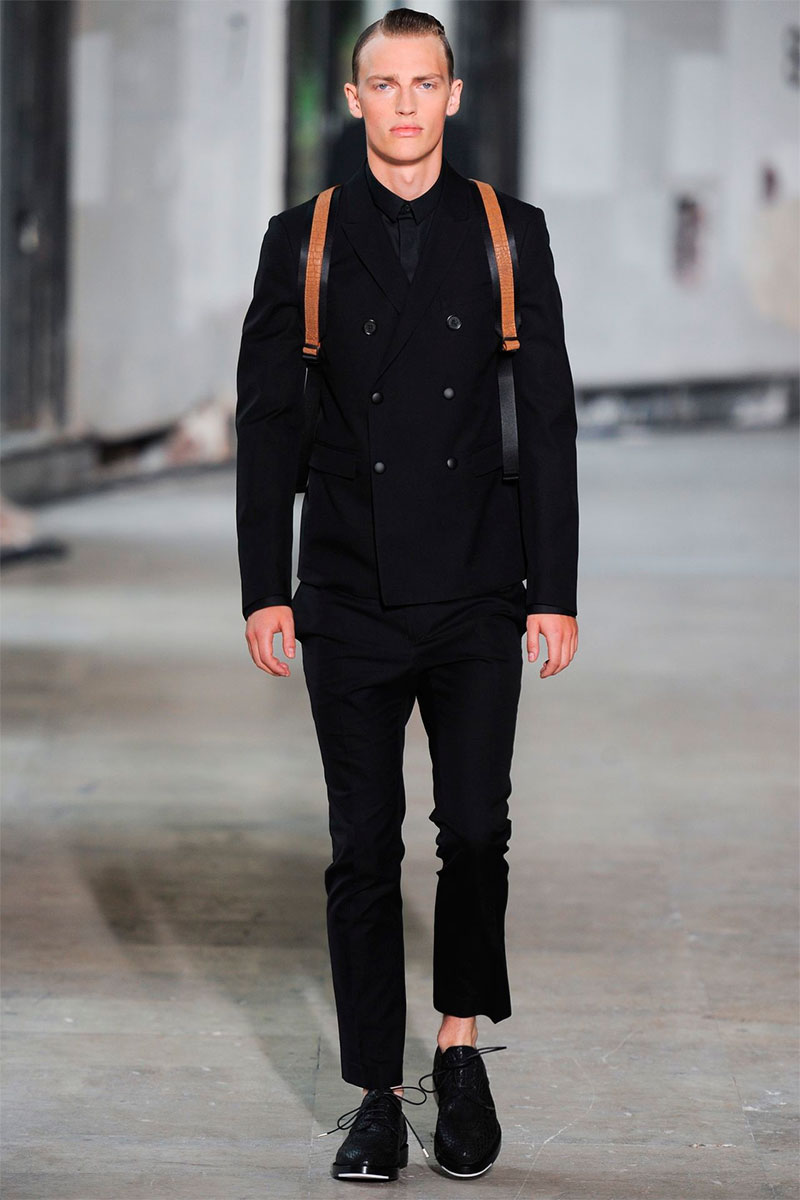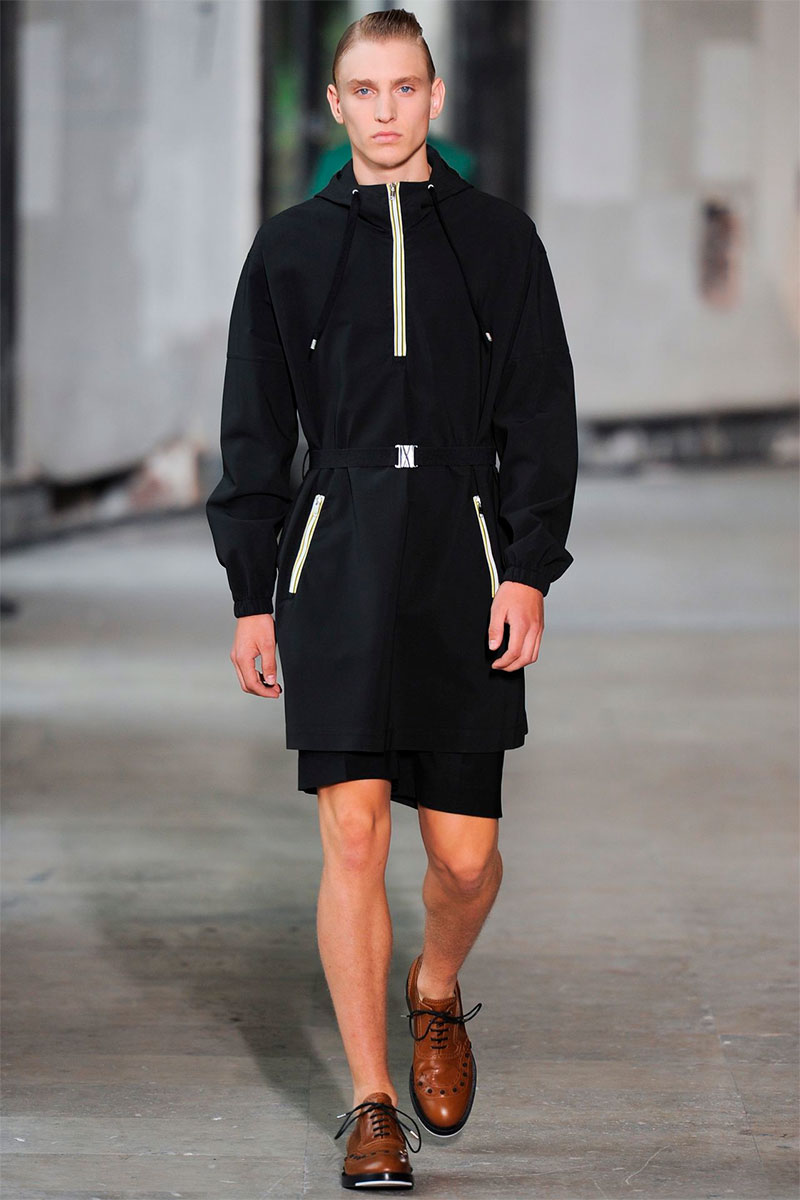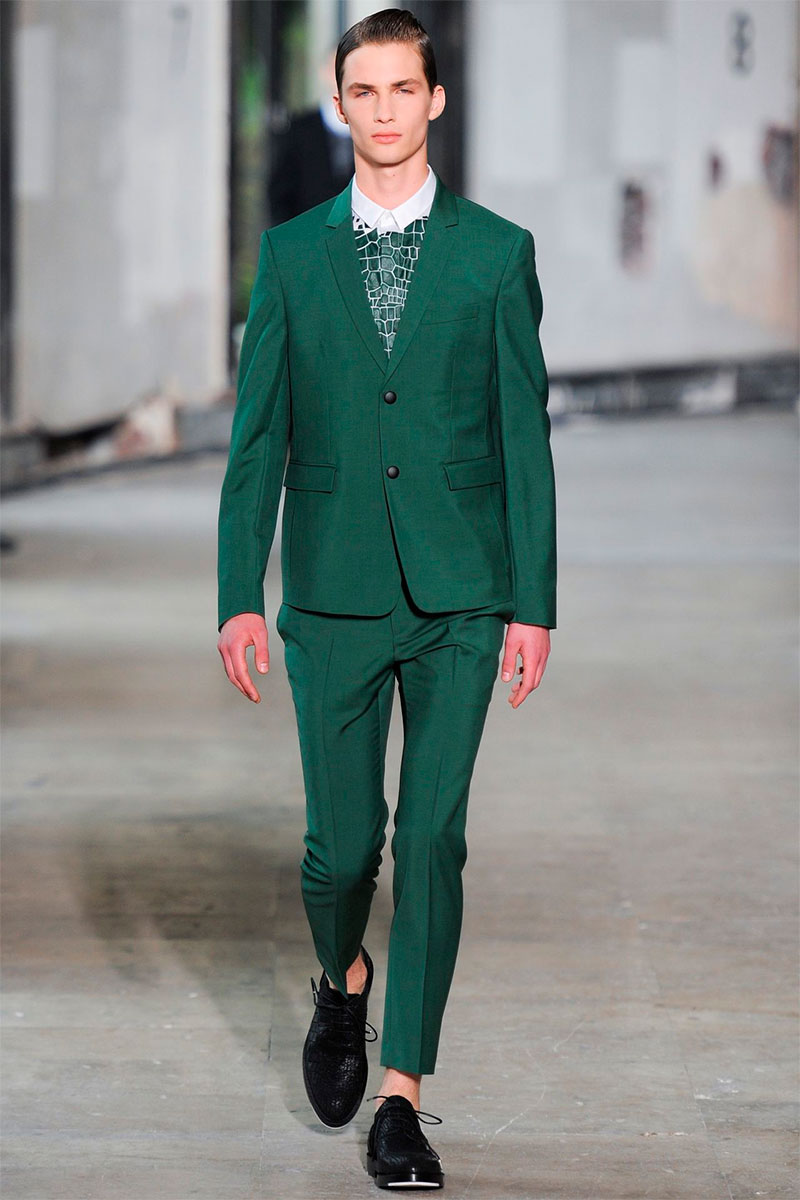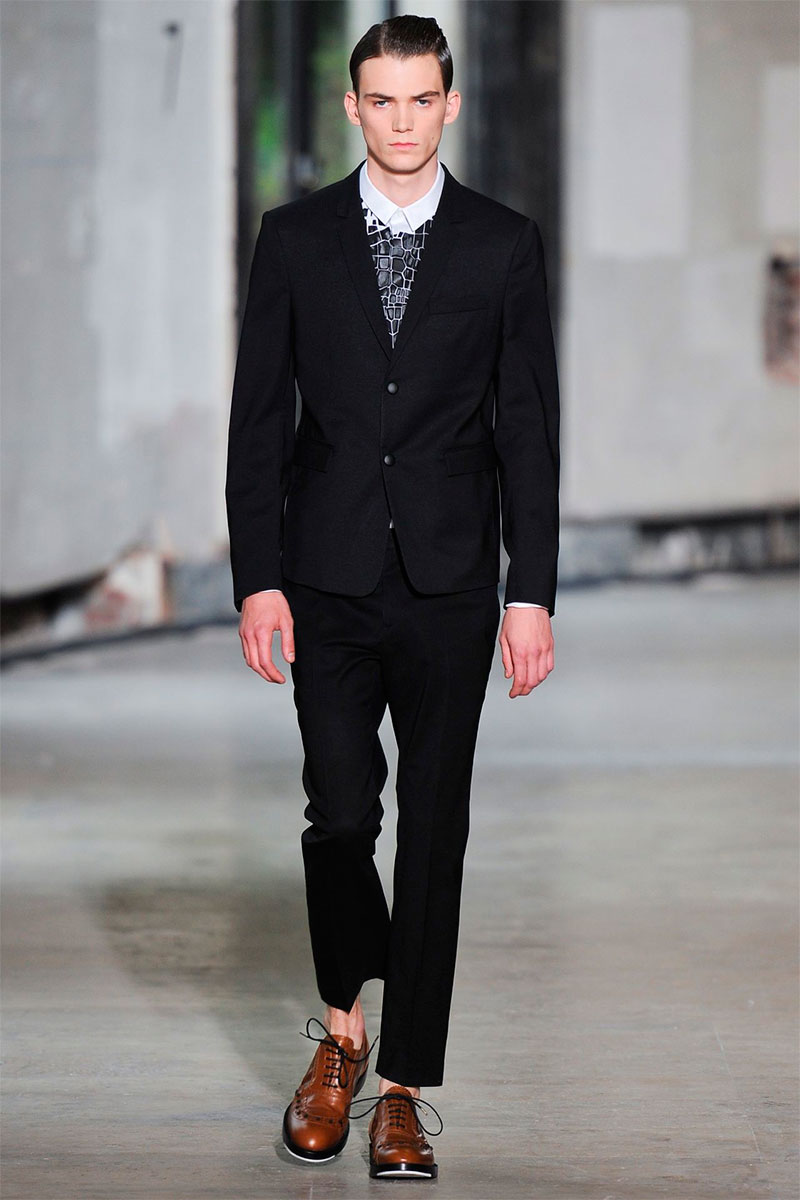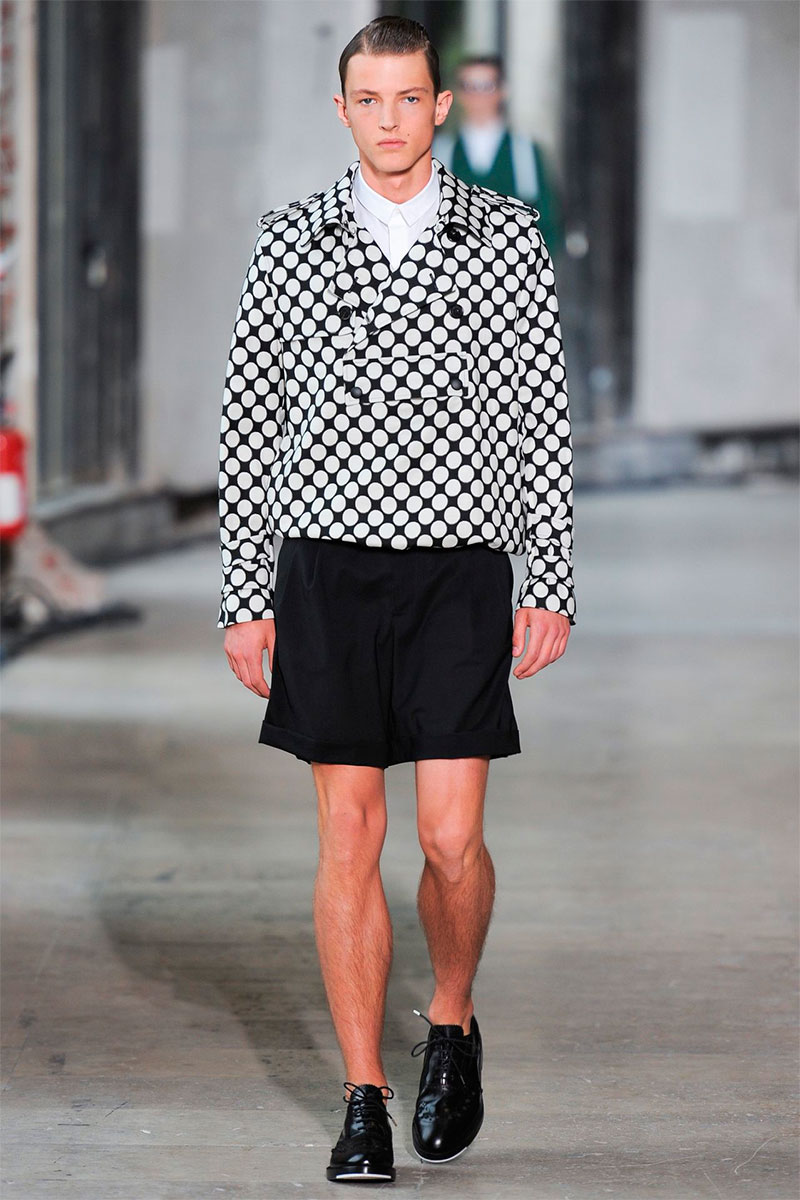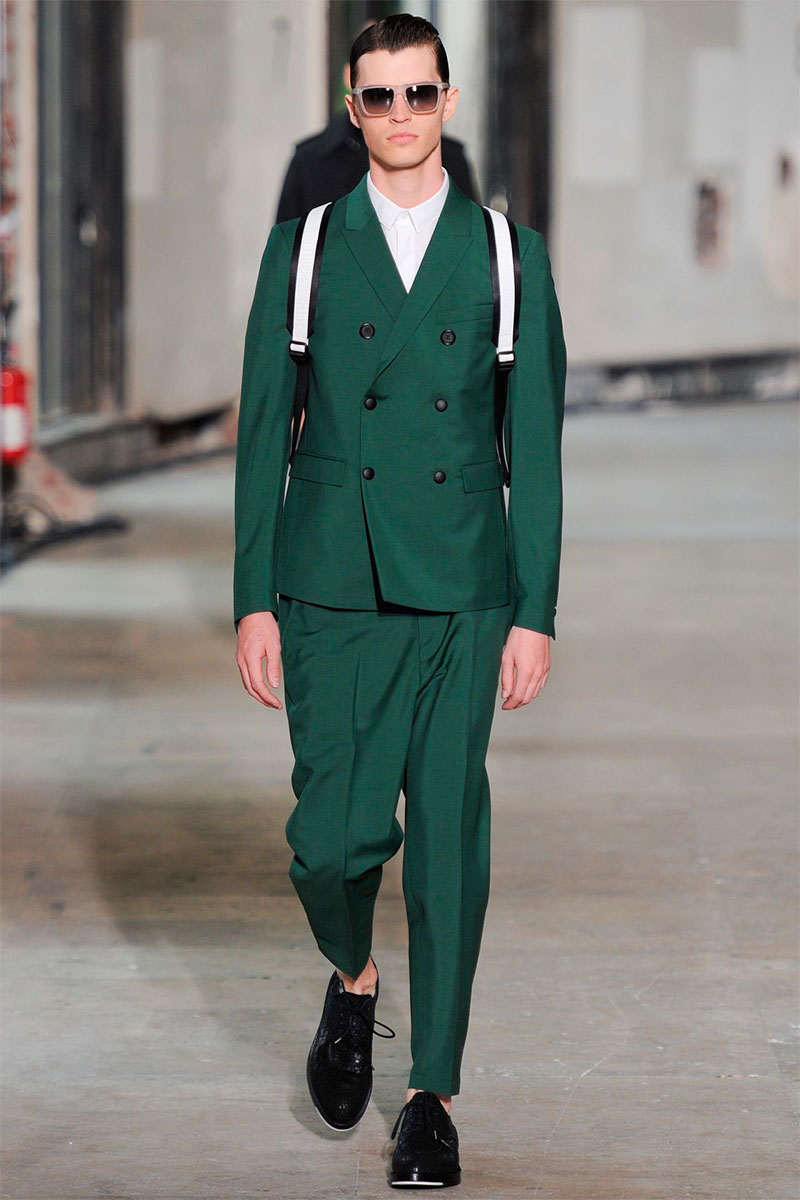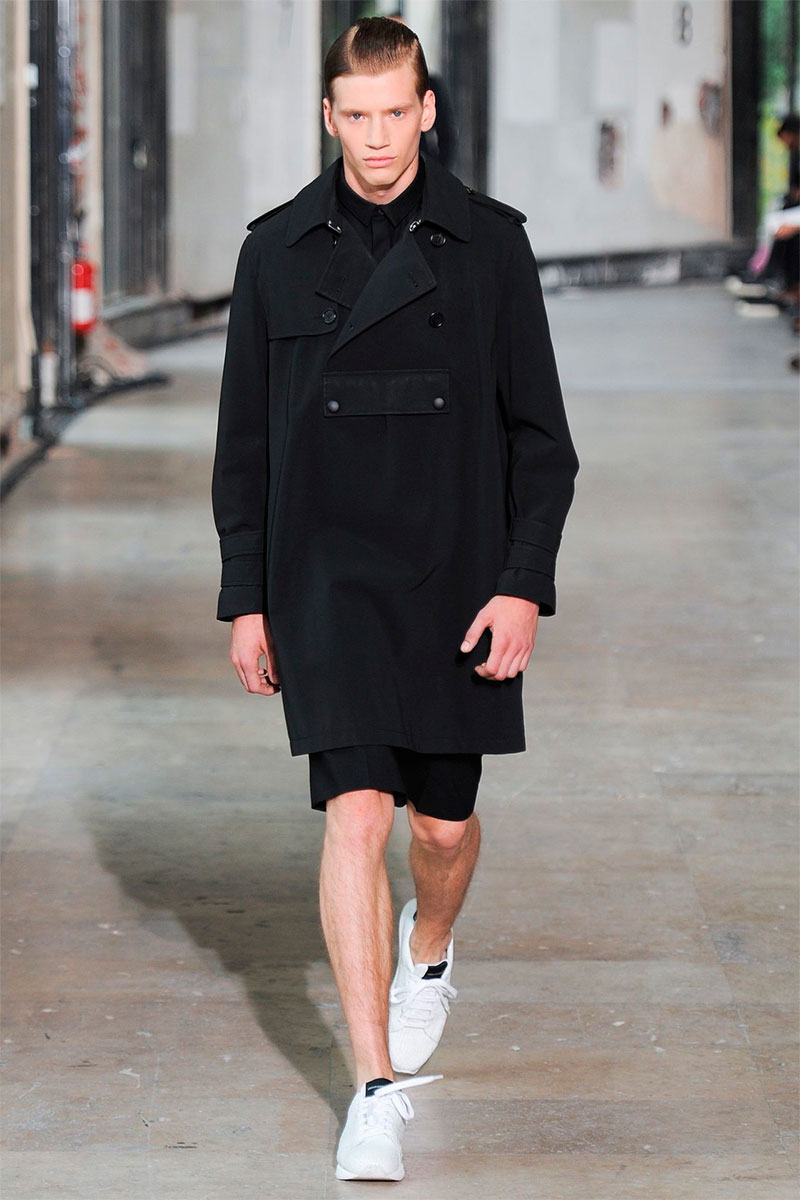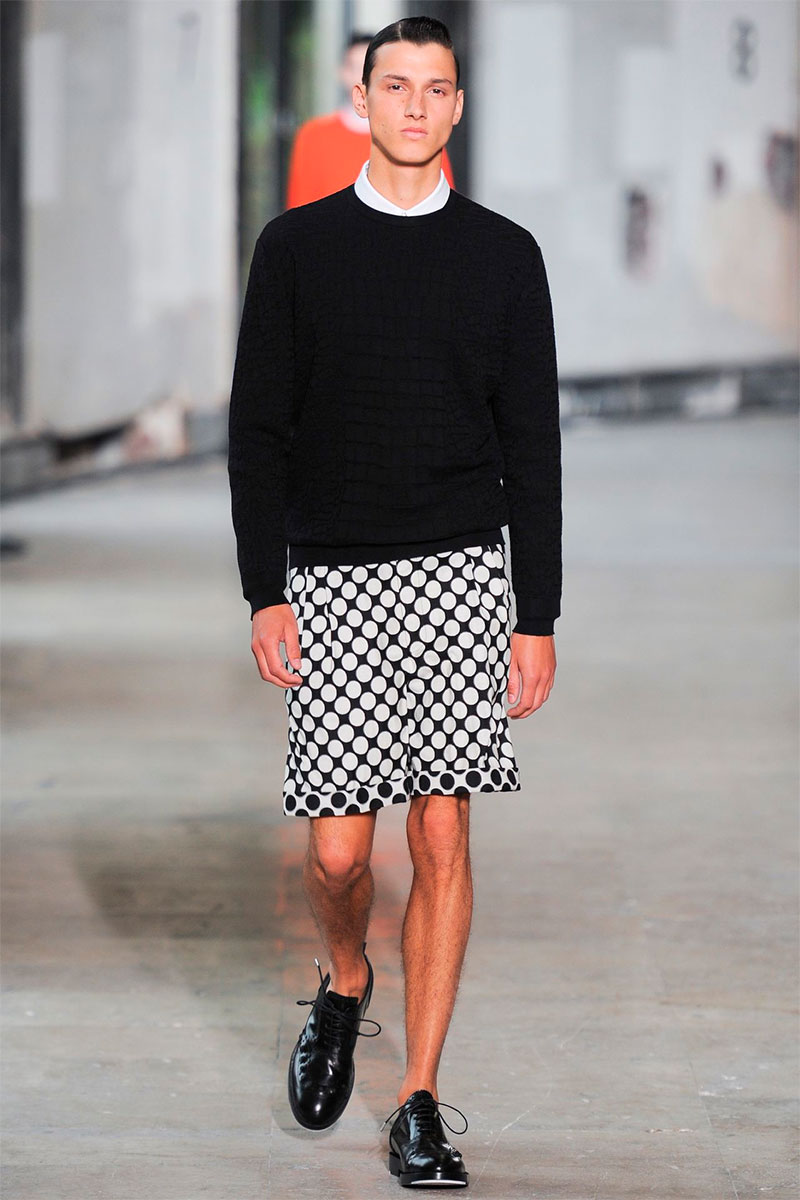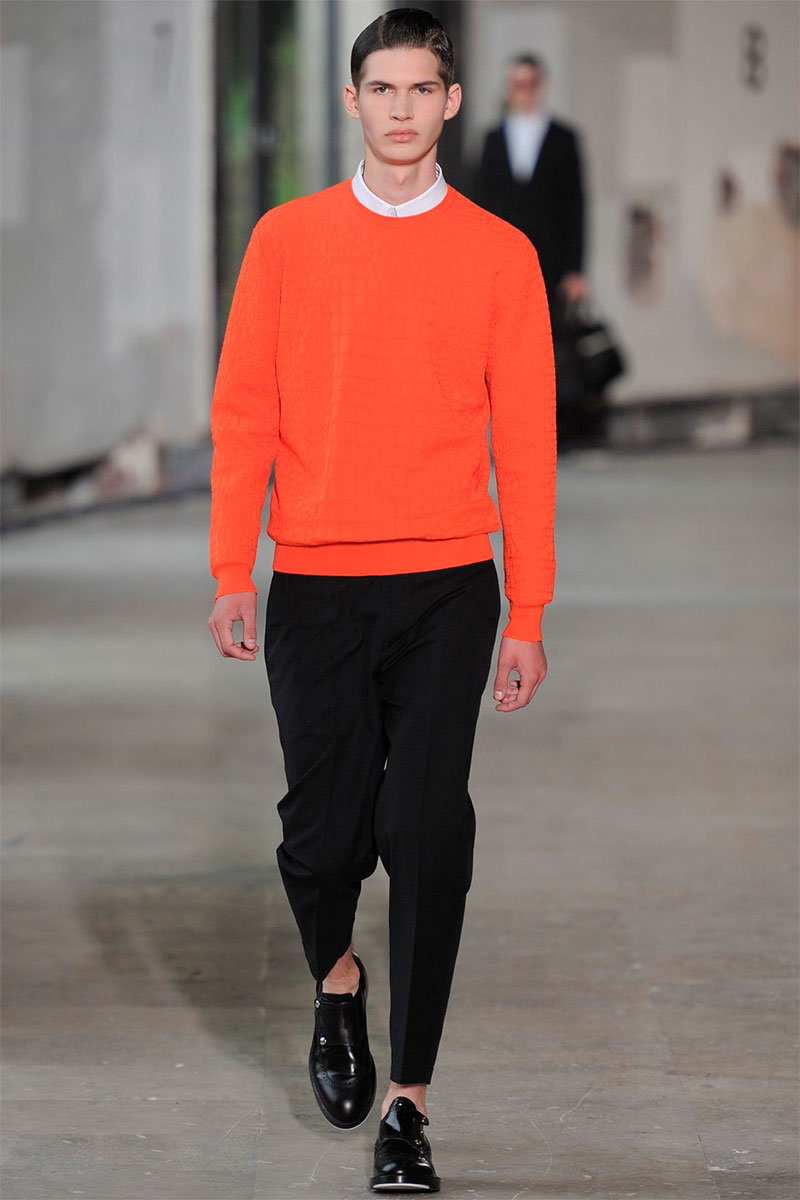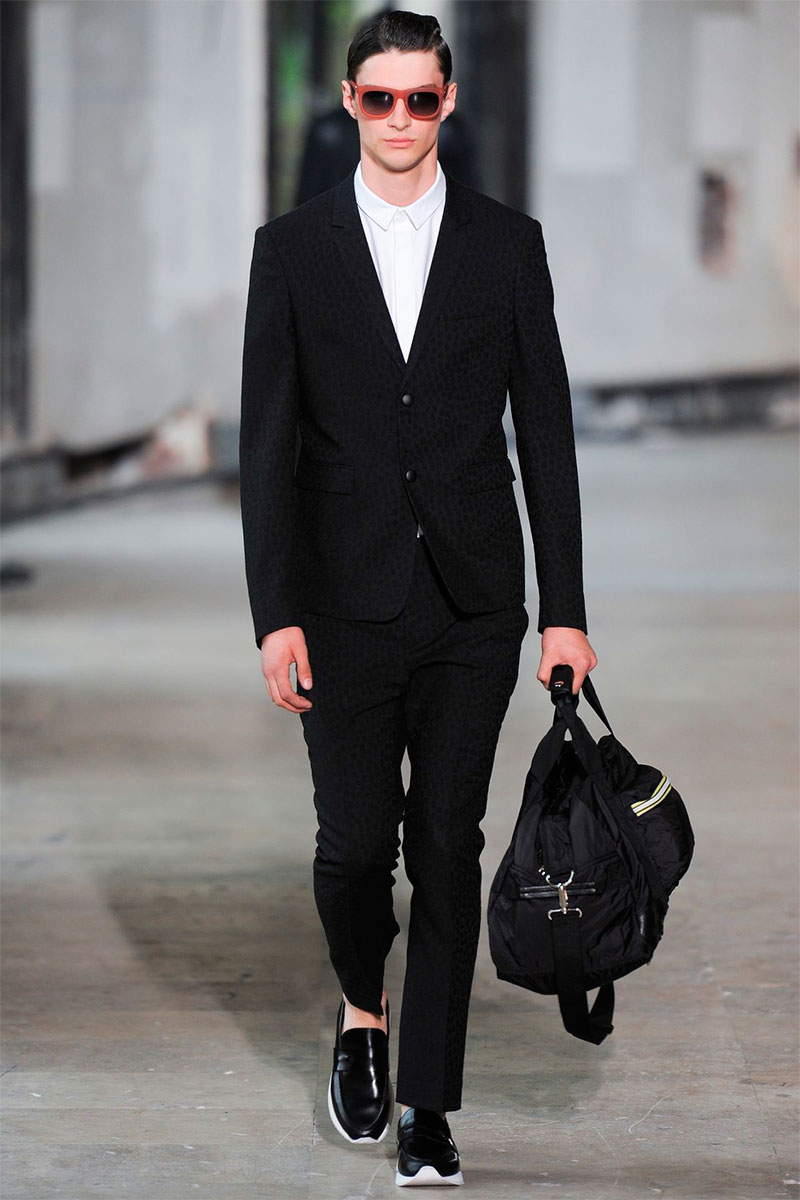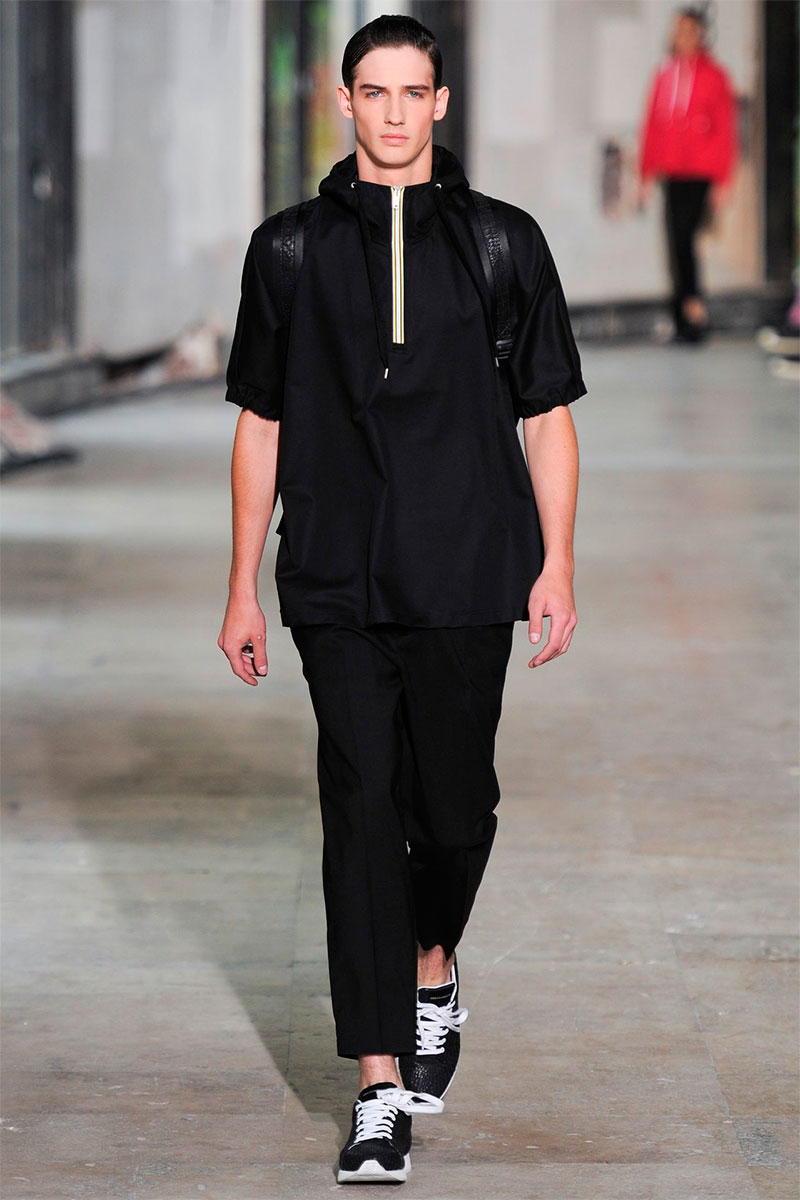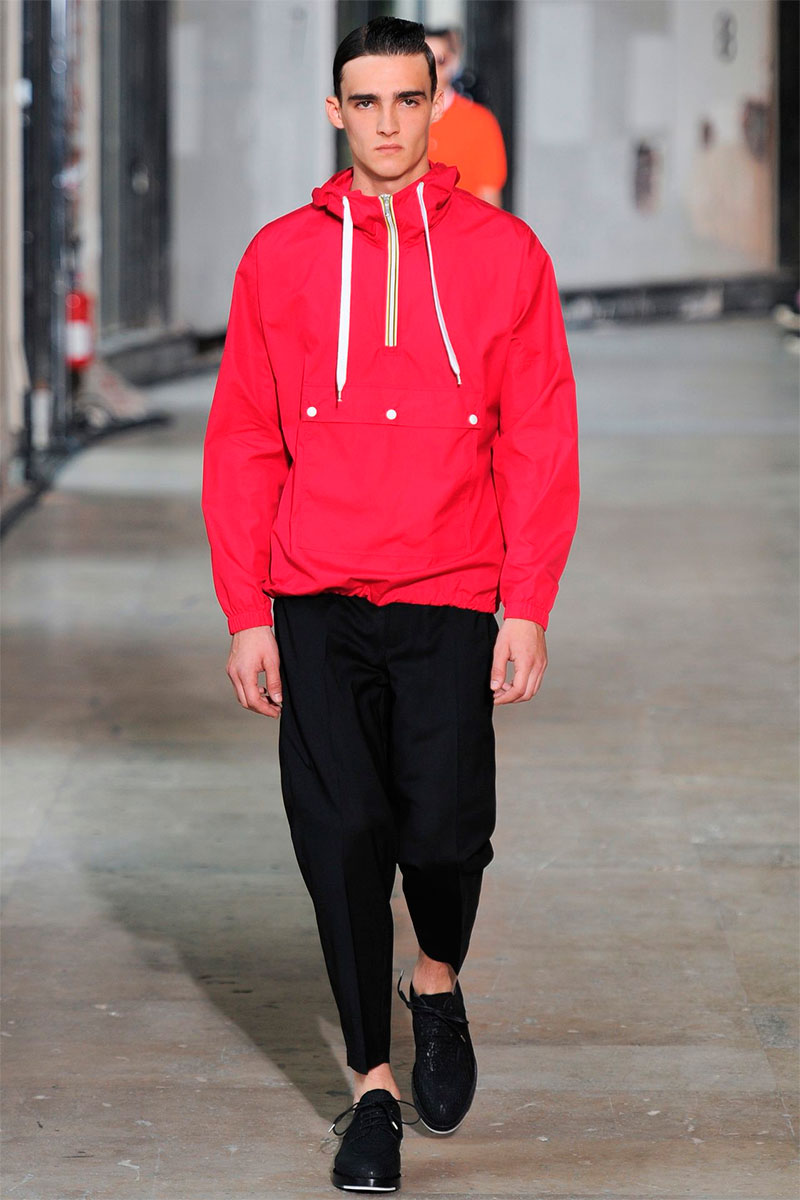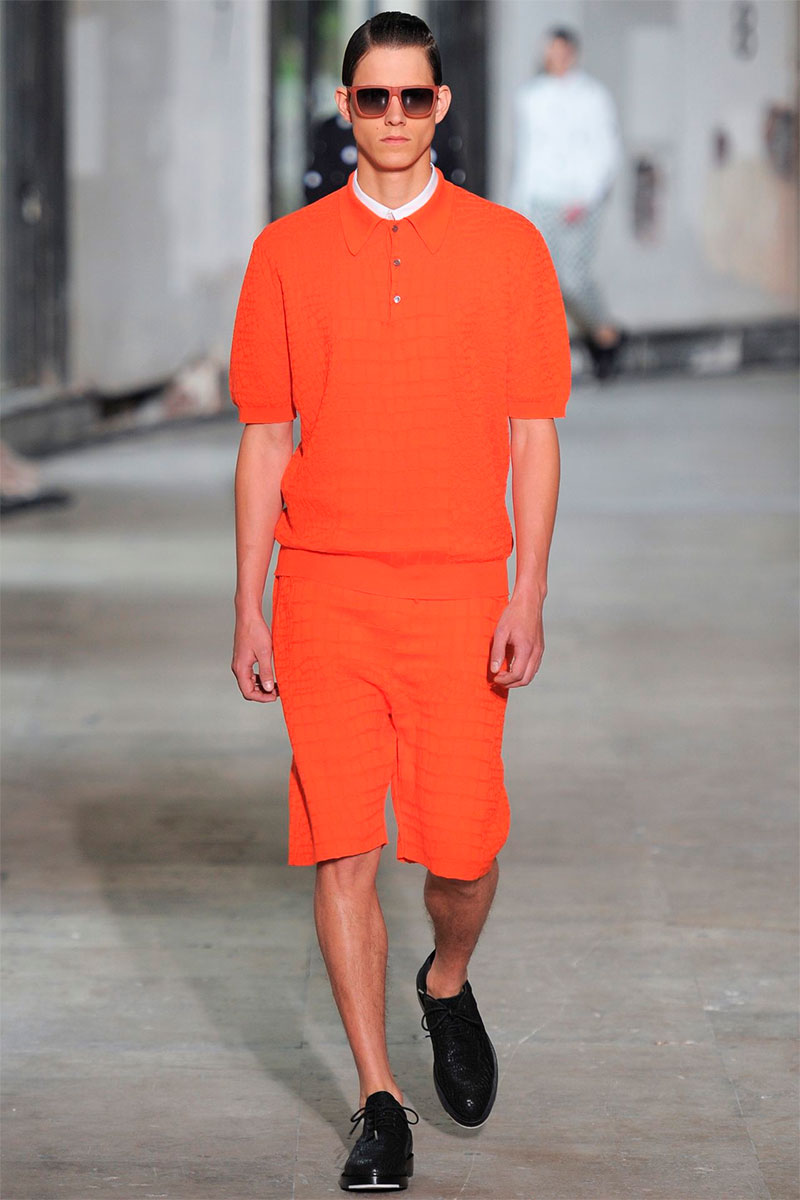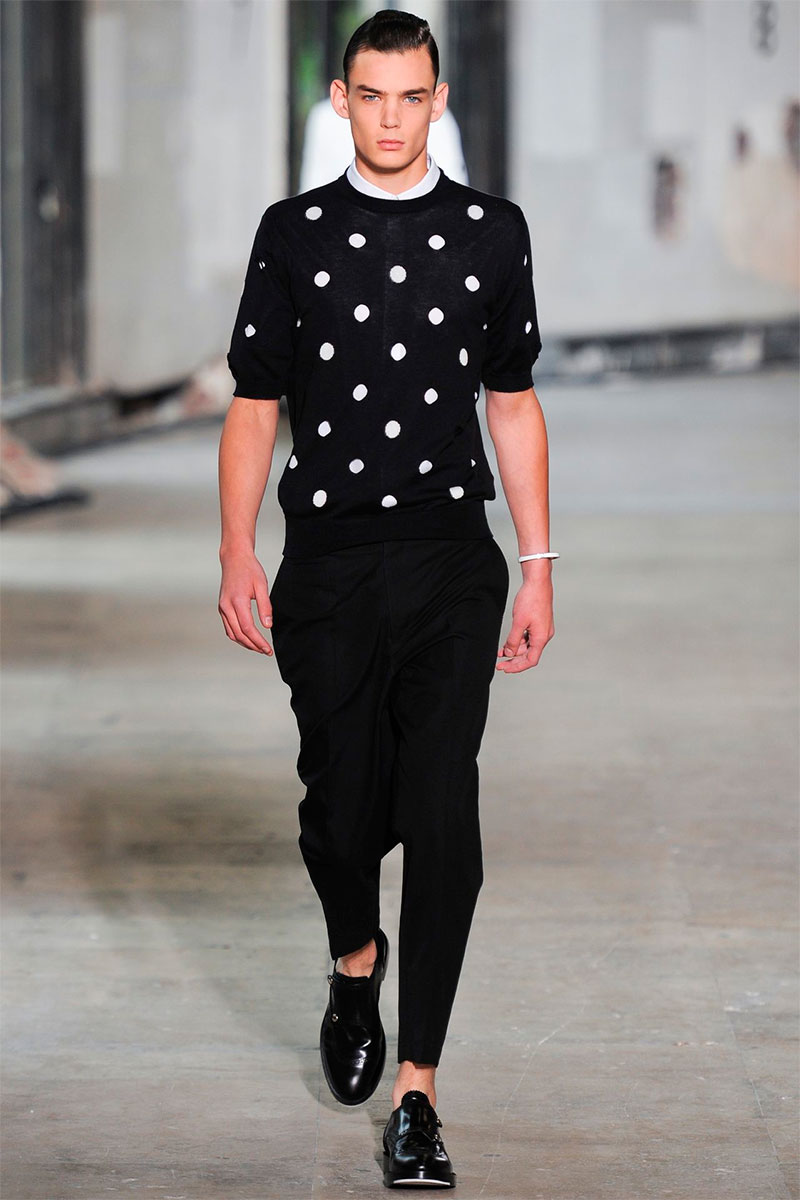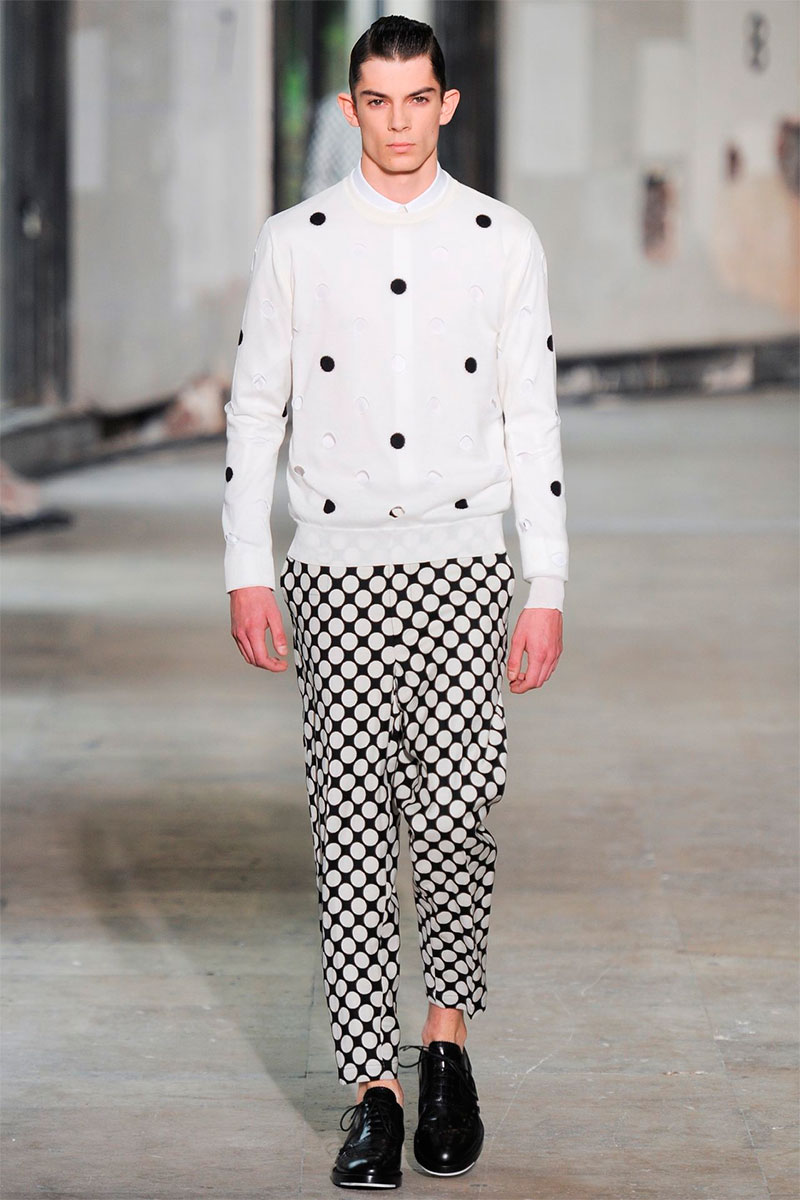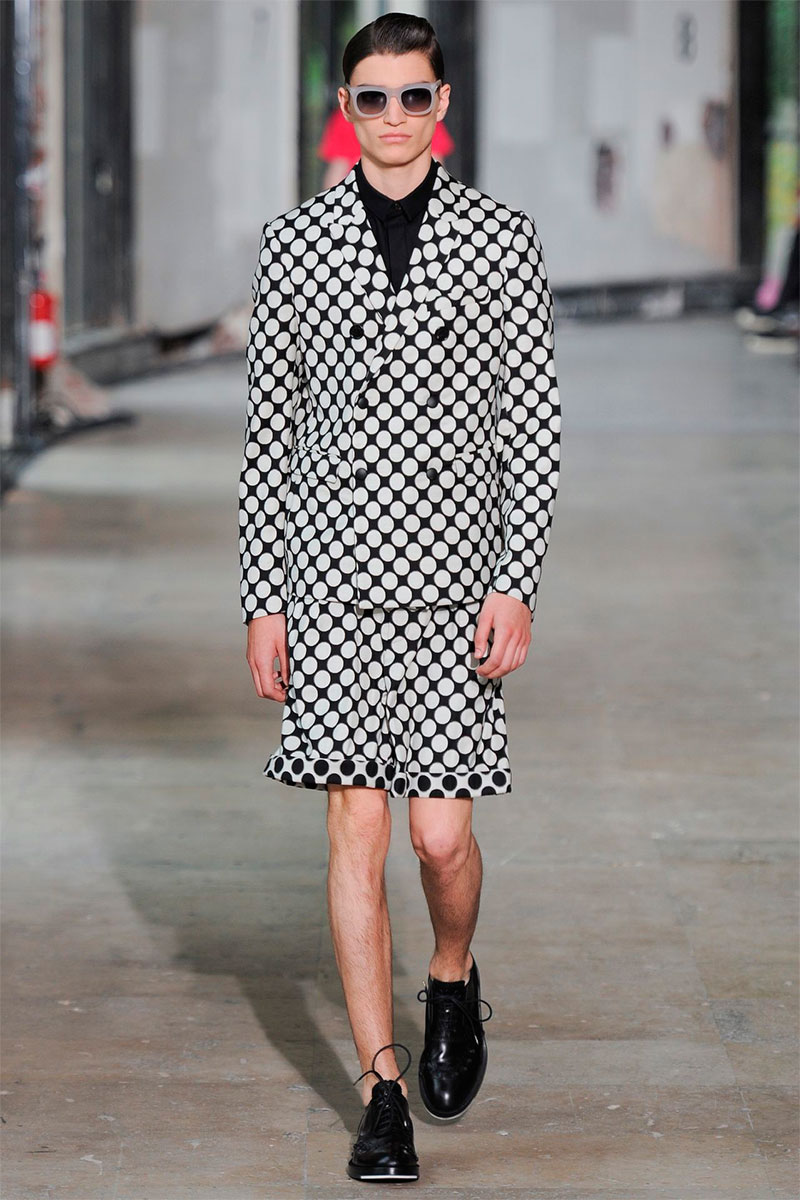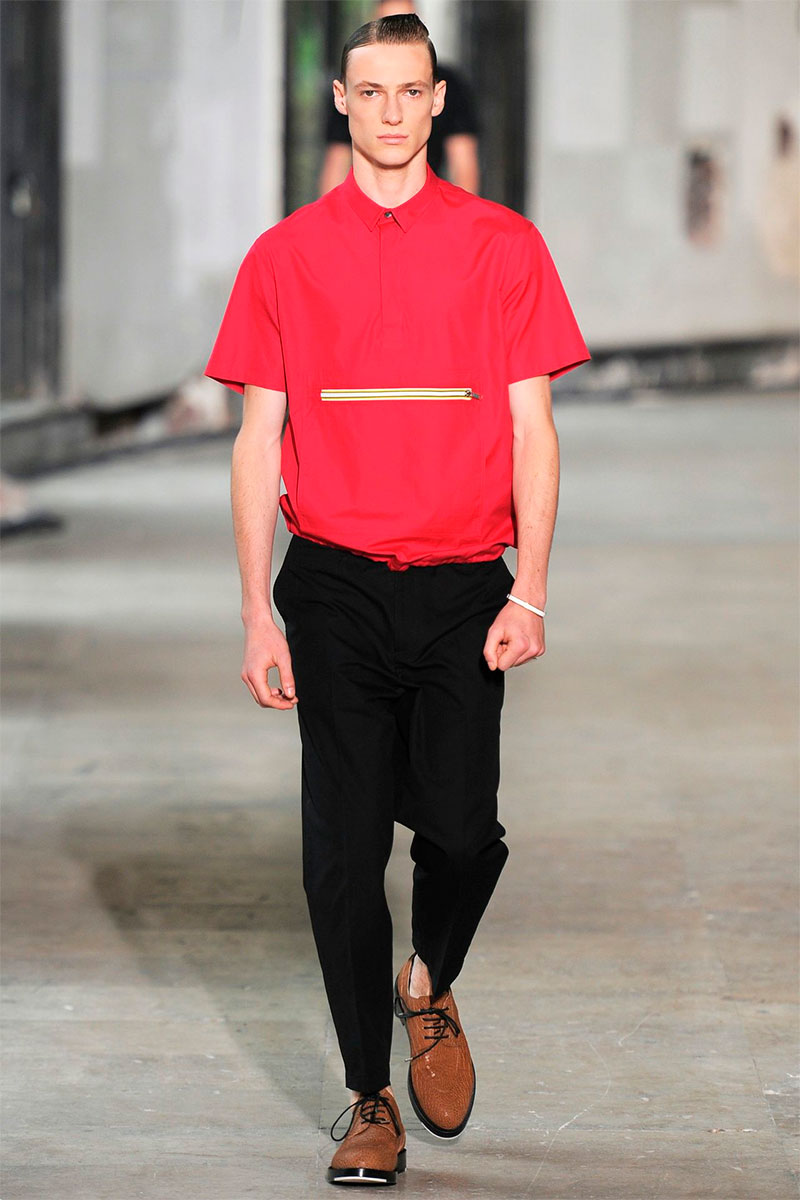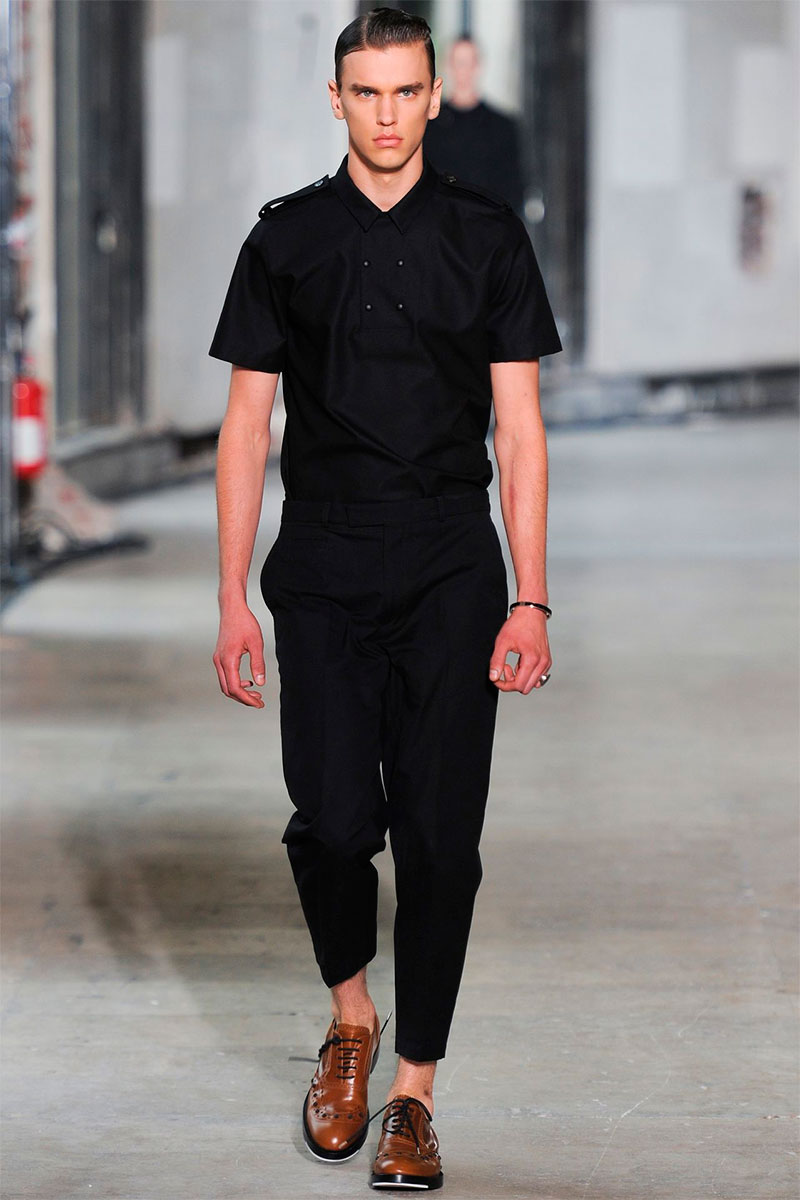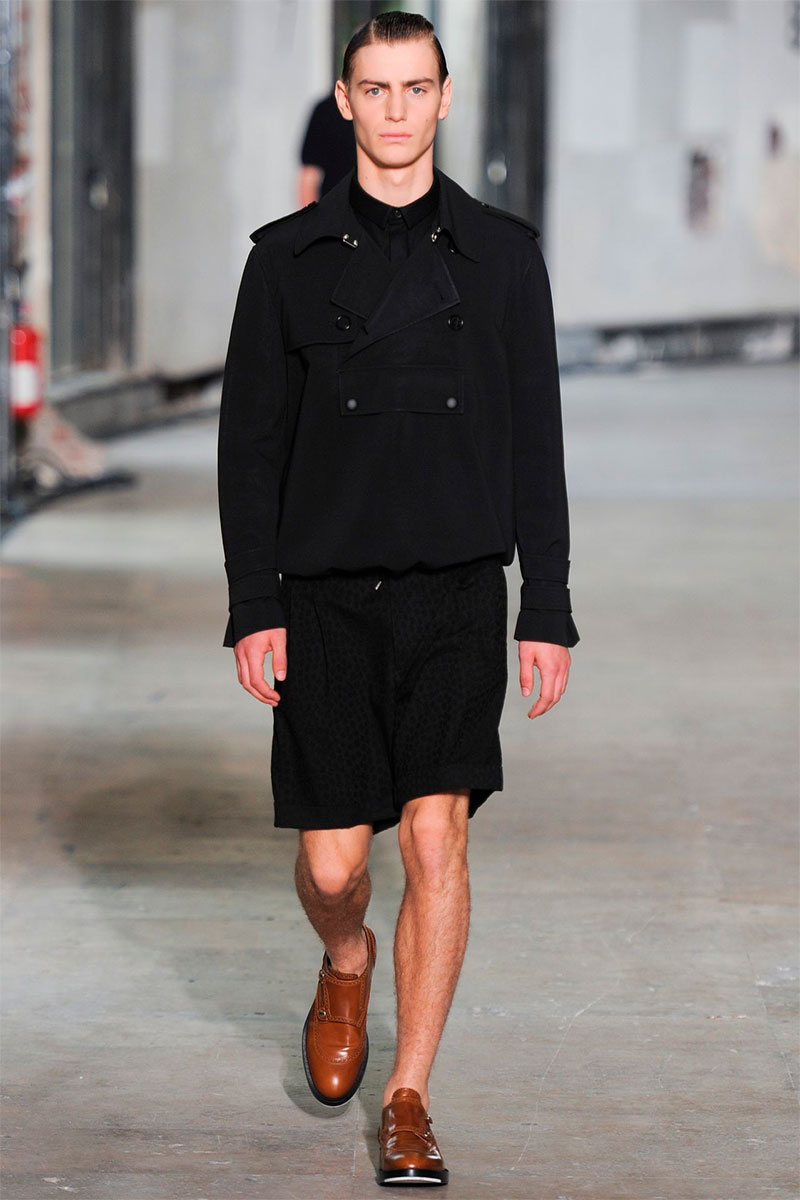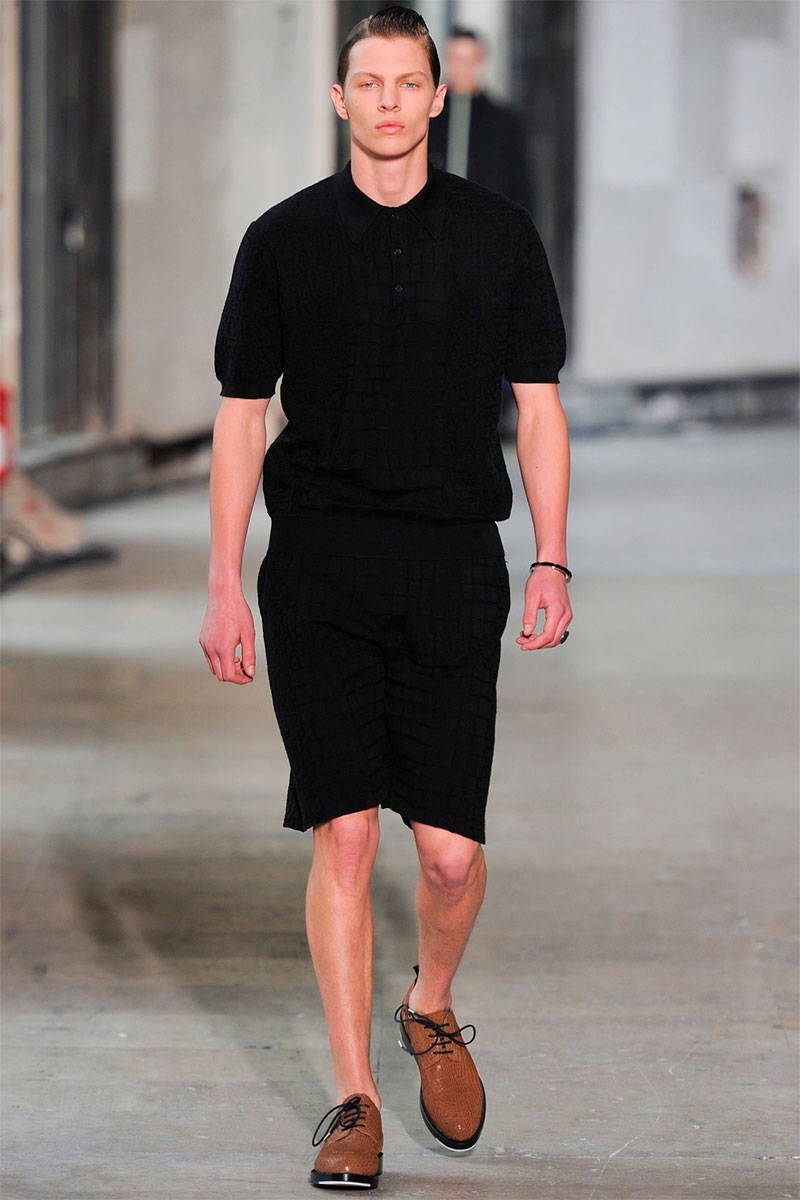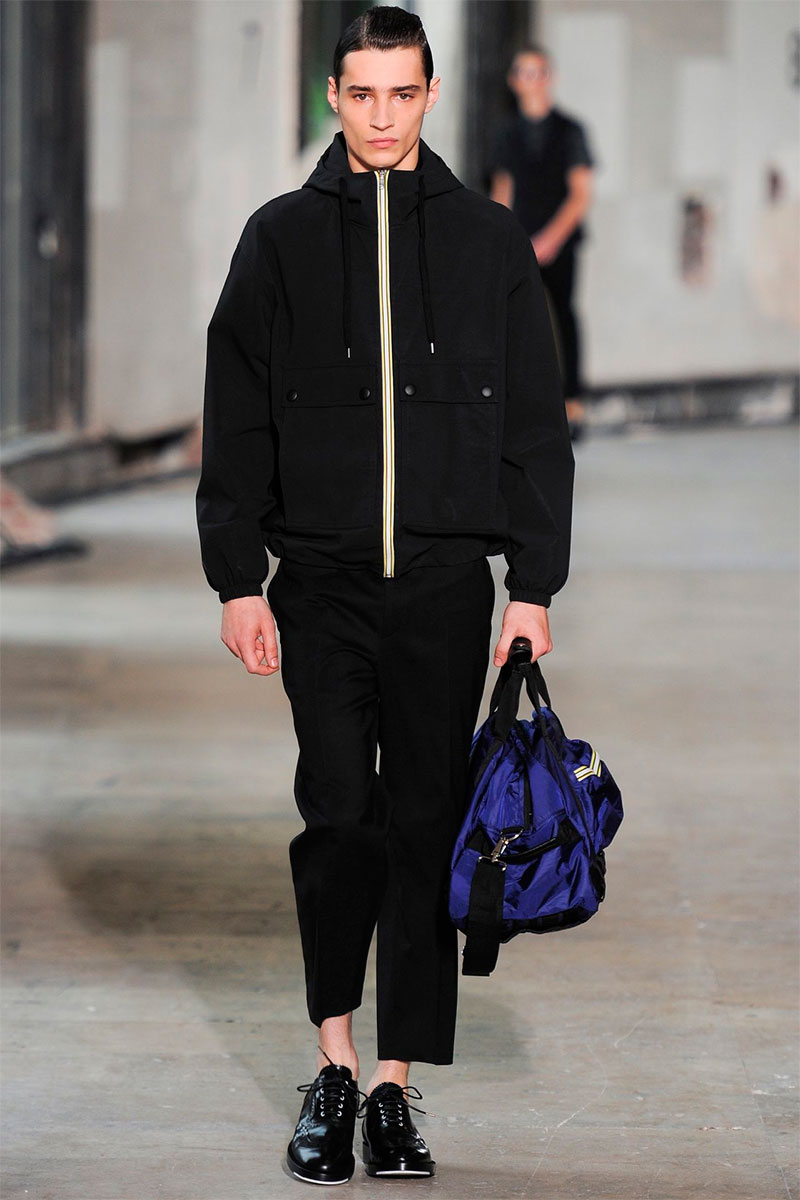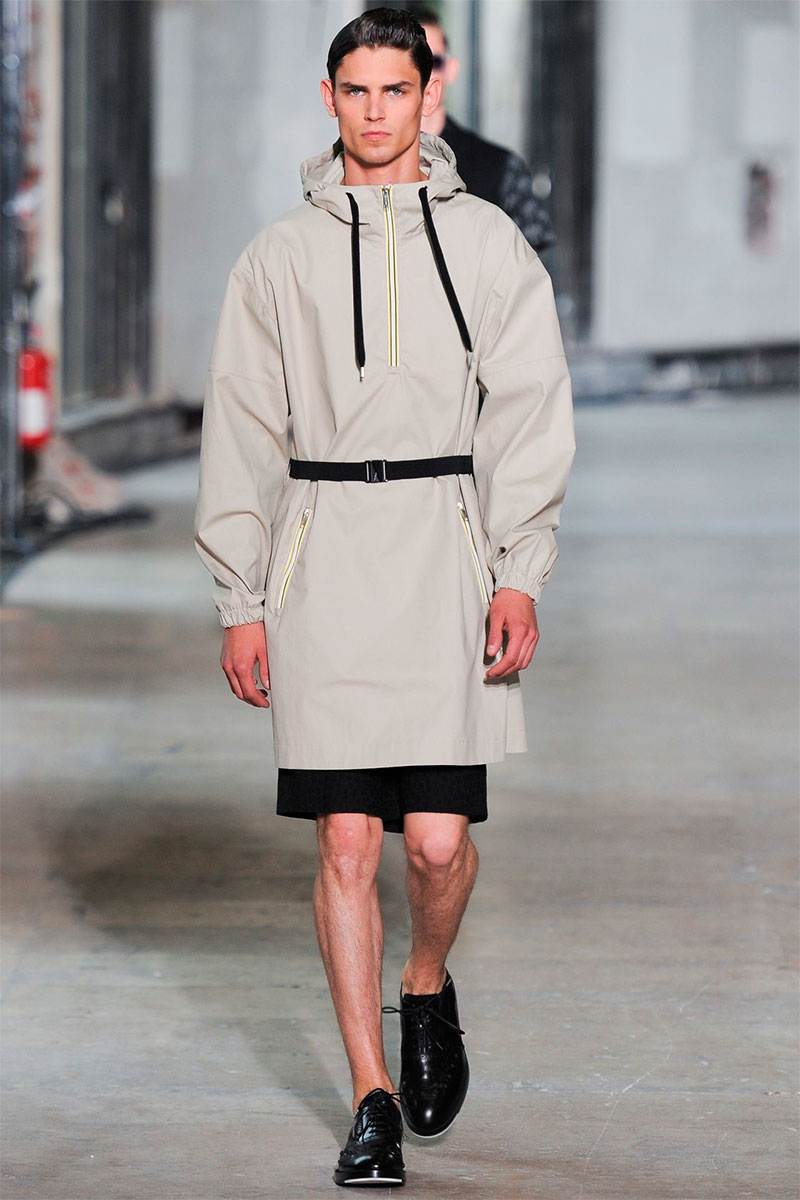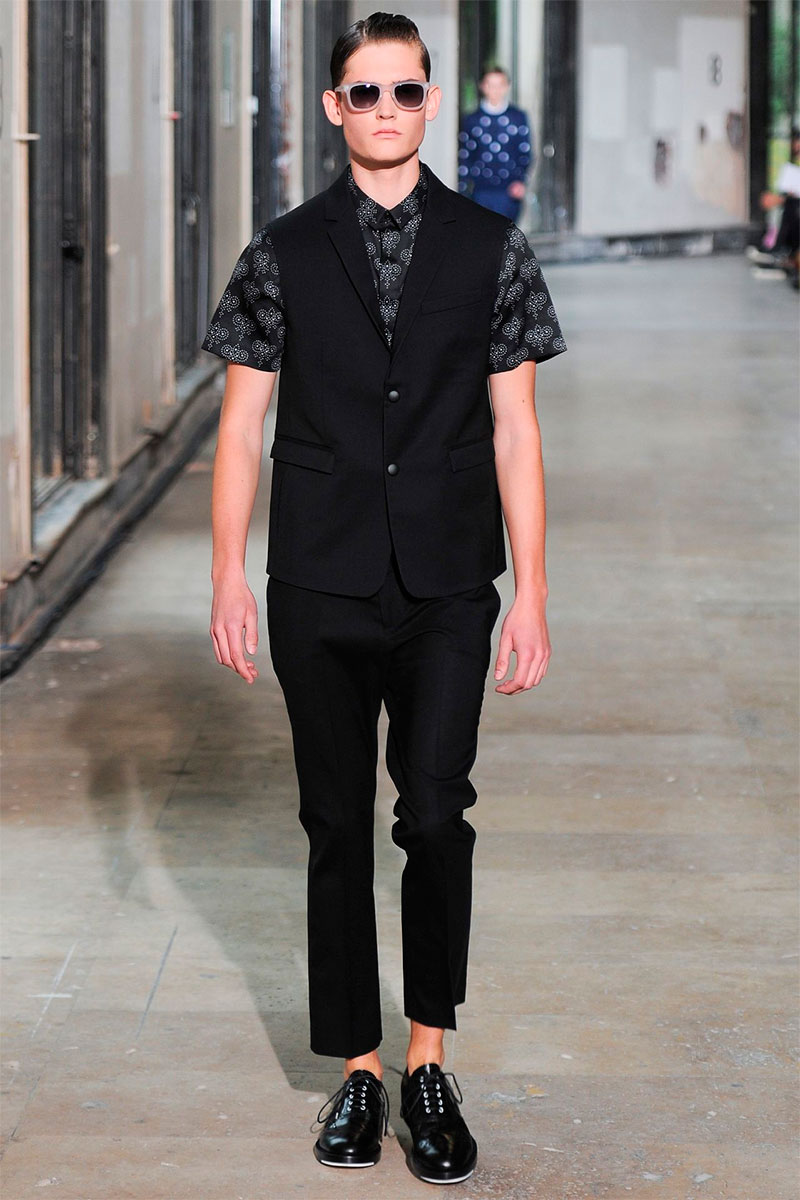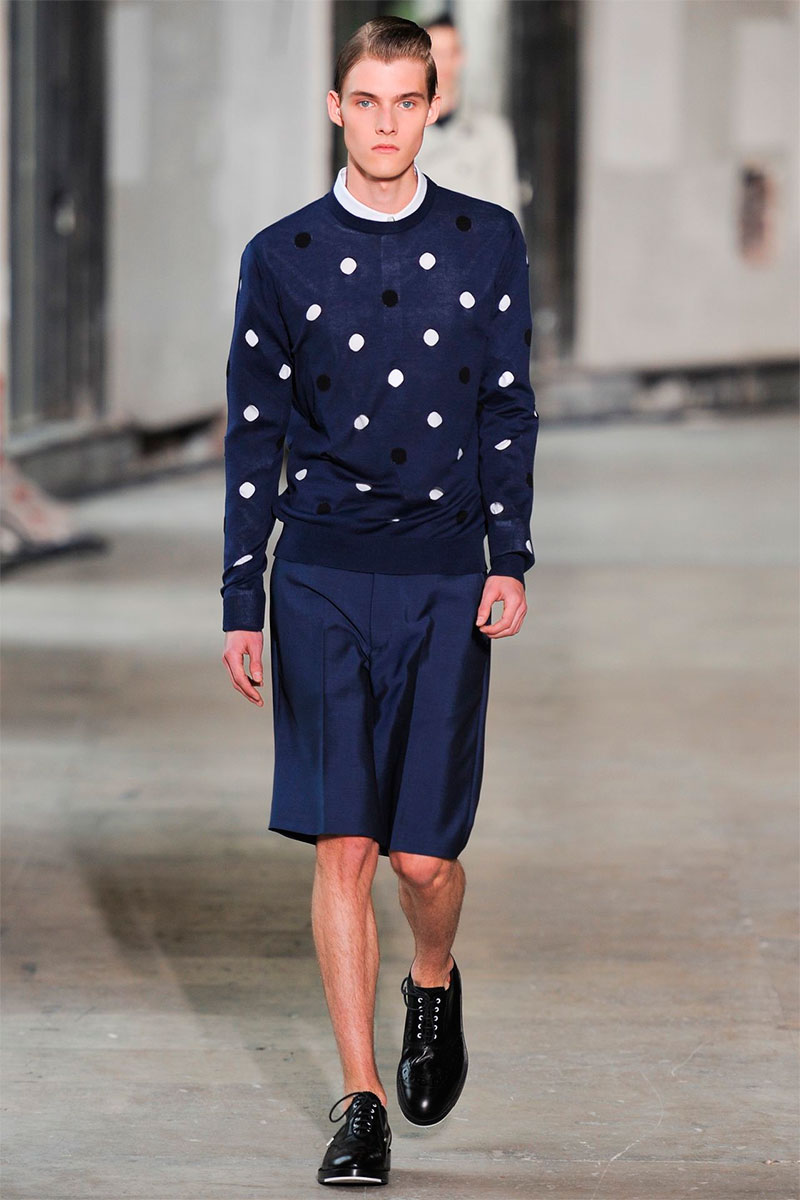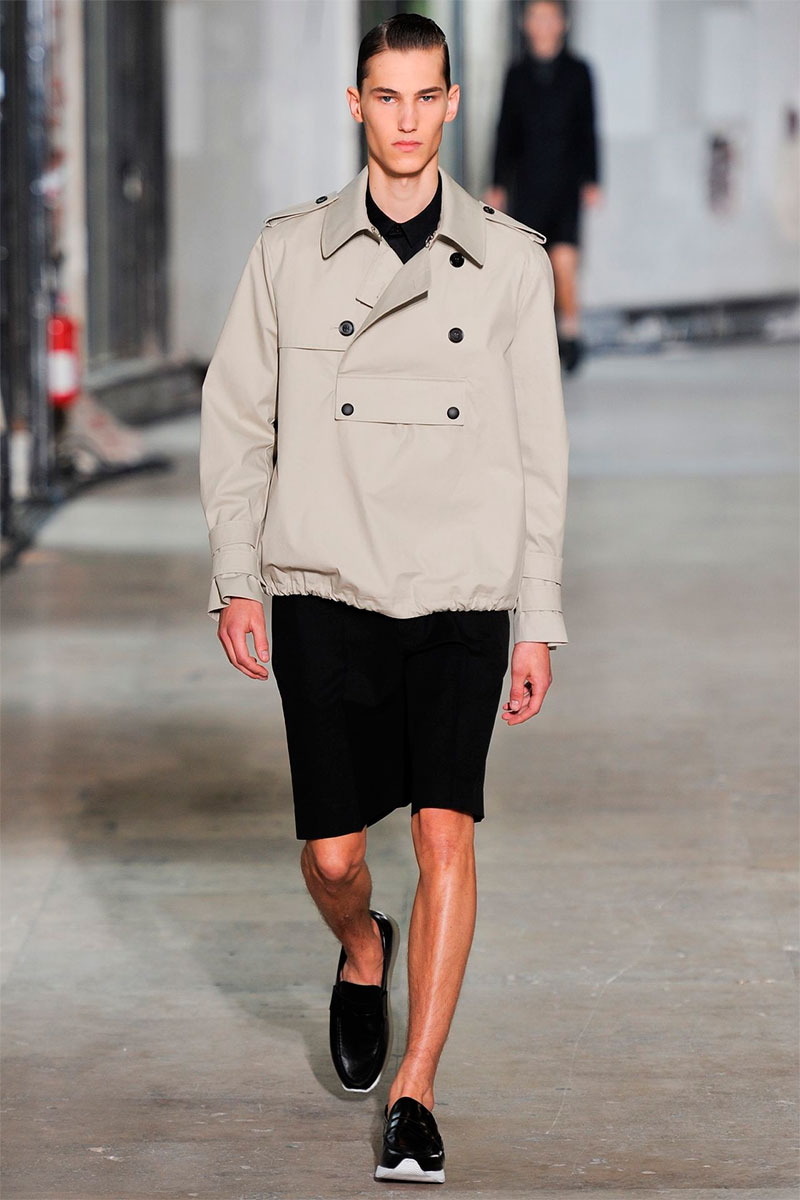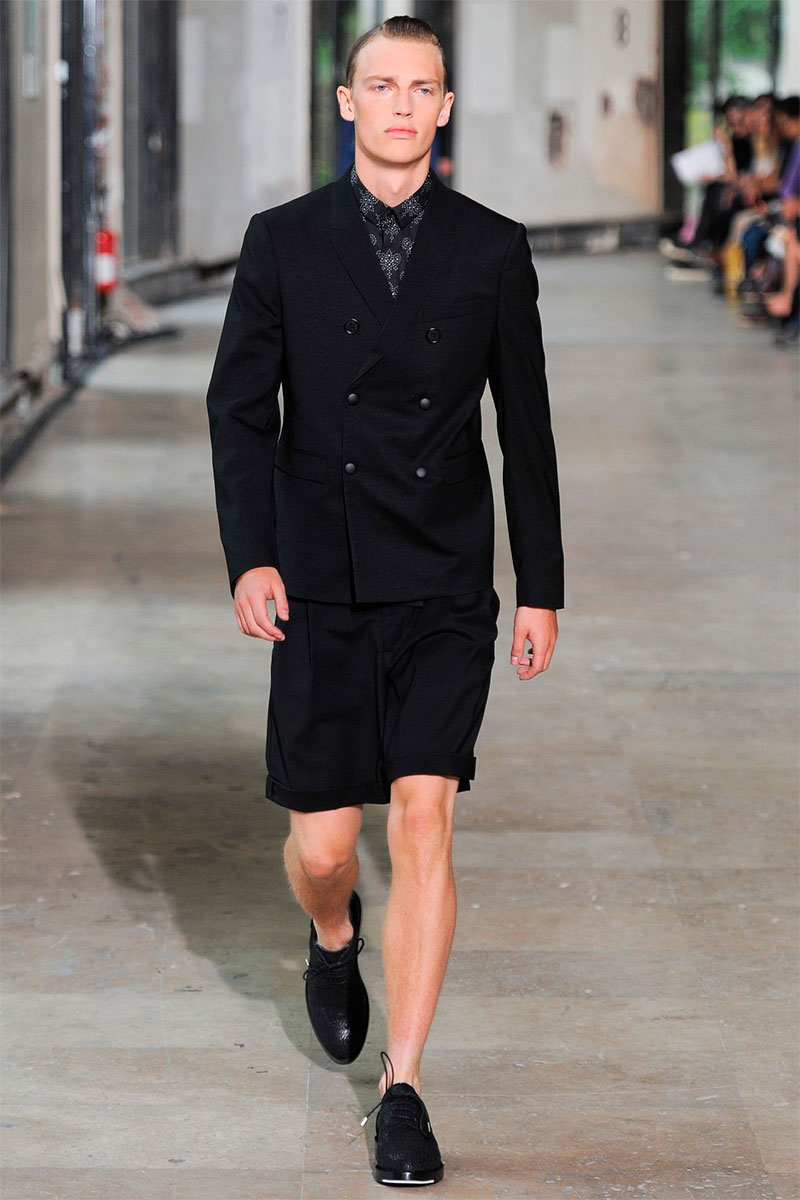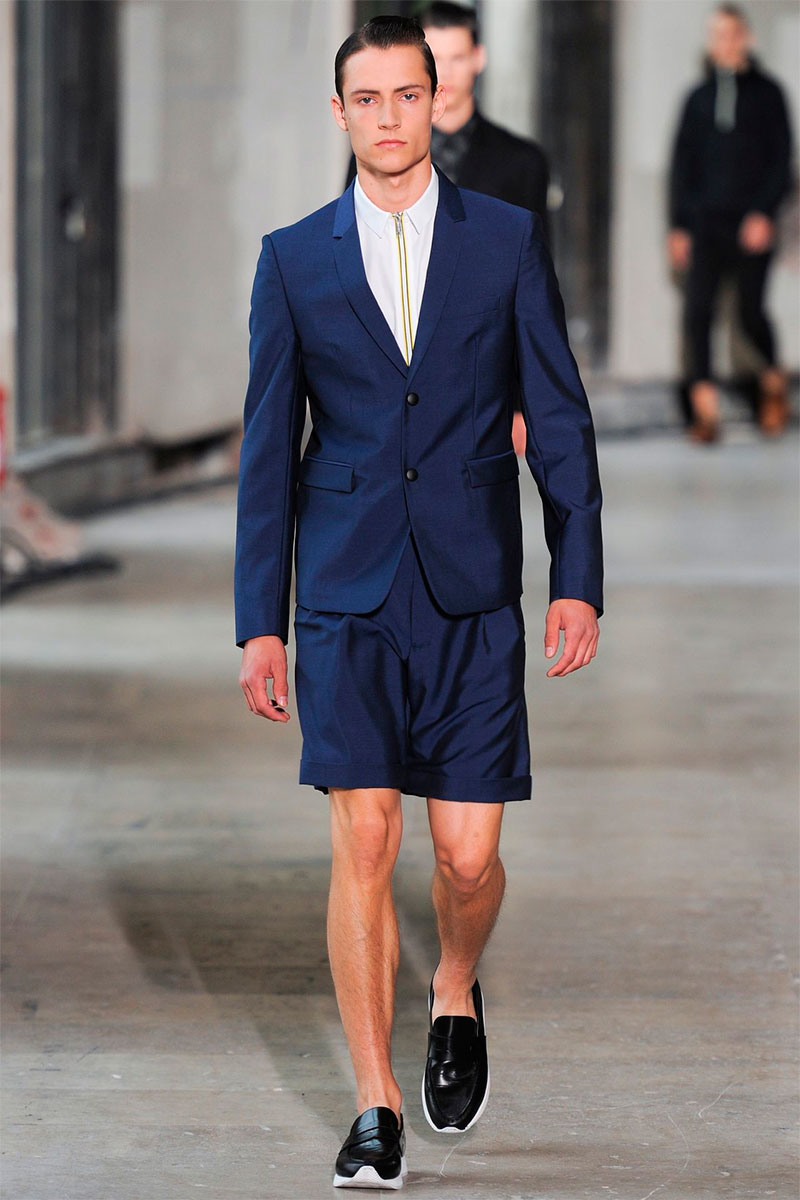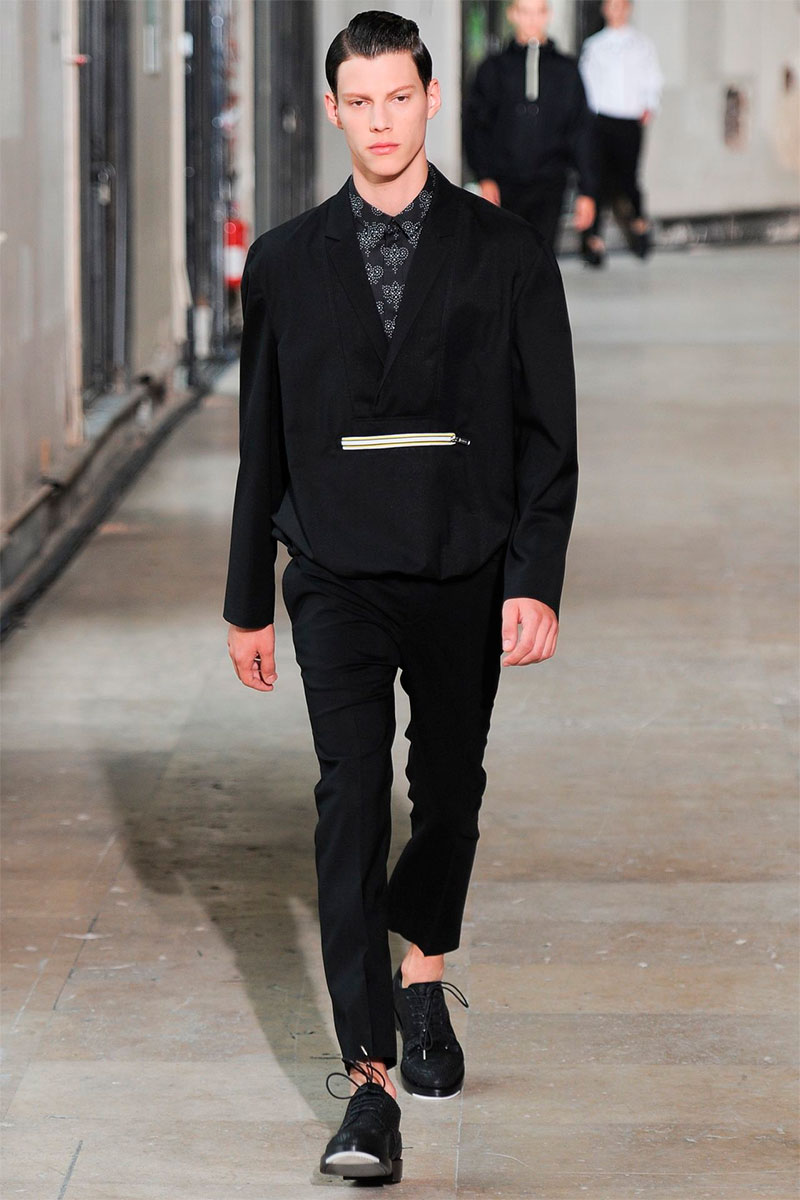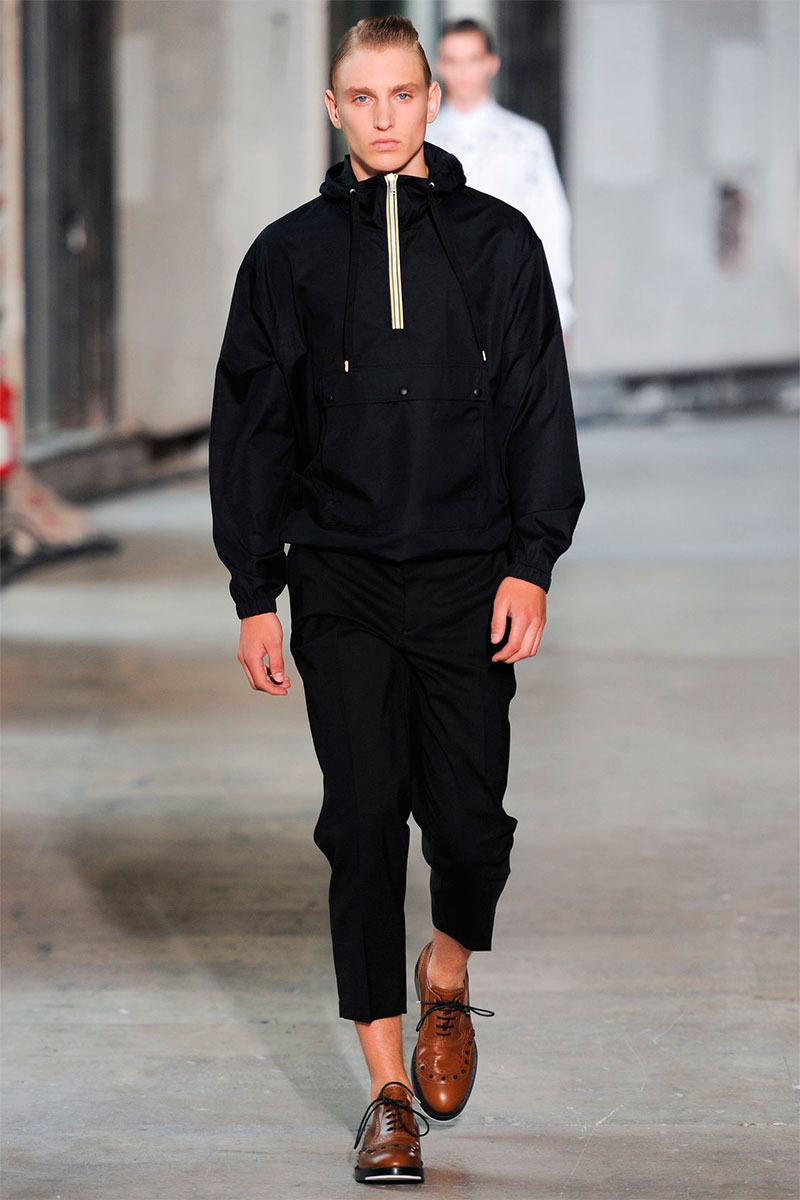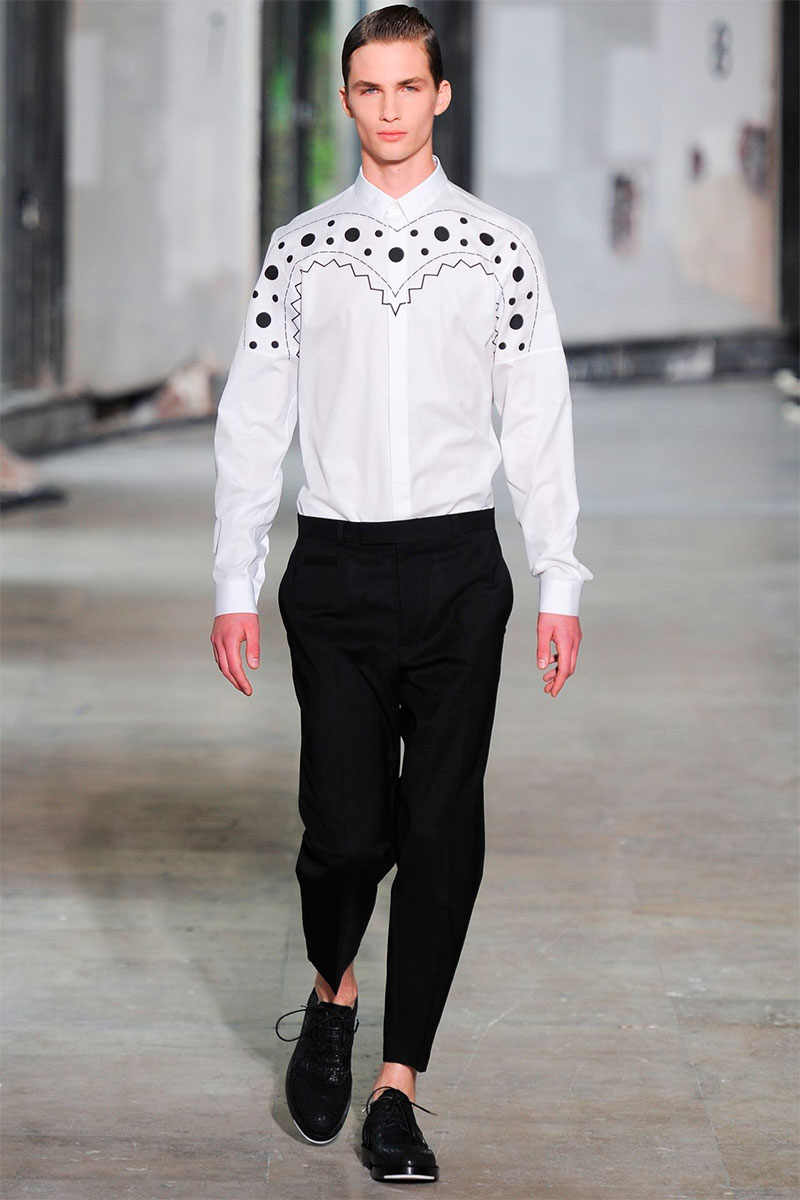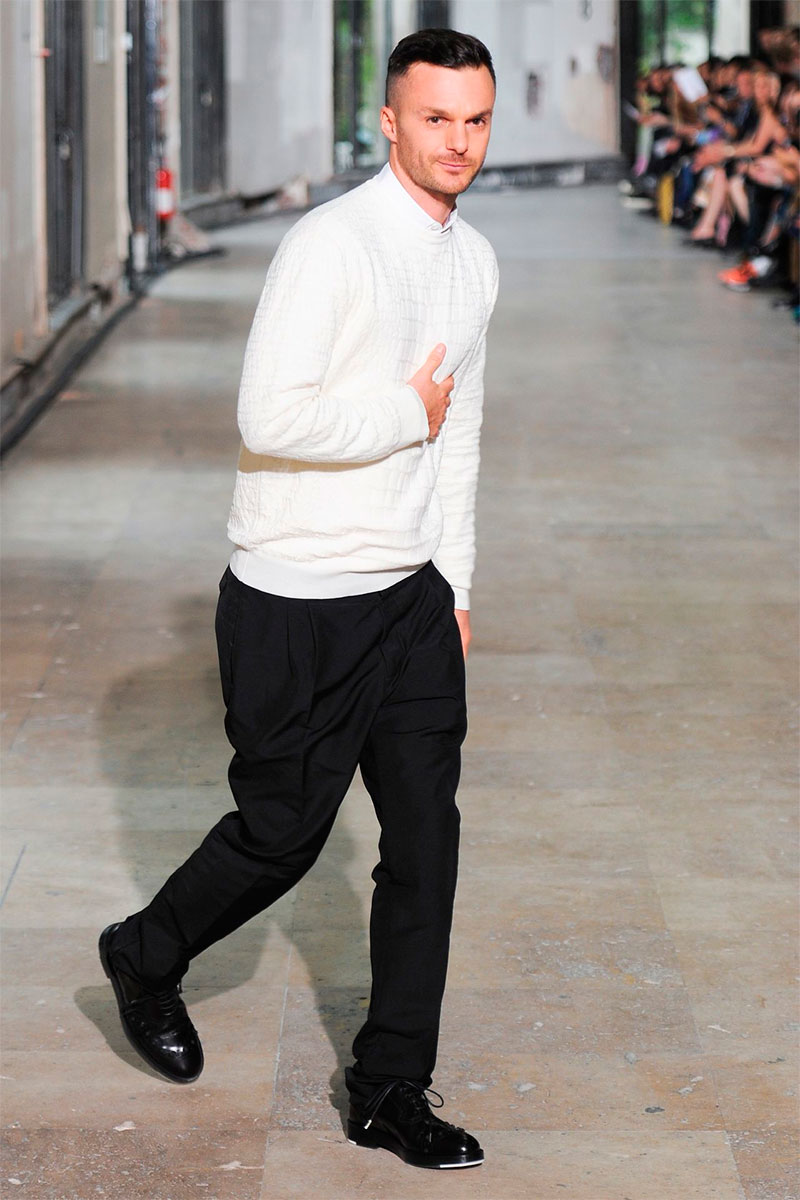 "There is always an element of contrast in what we do here," explains Kris Van Assche of his latest collection. "And the idea of sport – an element I have had since my first collection, where all of the shoes were white Stan Smiths with a green logo – versus the grown-up, chic connotations of cognac as both a drink and a classic colour of men's leather goods, was a combination I wanted to explore. The men who have grown up with sportswear, wearing it since they were boys, are often some of the most sophisticated fashion customers. Because they have always had an eye for detail – whether they are looking at a trainer or a handmade shoe. The collection is about that personal interpretation of the rules and the codes of menswear, not adhering to the prescribed, clichéd view of a choice of either 'sport' or 'chic' – it's both. The attitude of the collection is anti-precious, avoiding 'the dandy', playful, yet still enjoying the refined."
A bold, sporting feel colours the latest Kris Van Assche collection both literally and metaphorically this season. The clichéd game of the 'masculine wardrobe' is not to be played in the expected way. Classic connotations of 'sport' and 'chic' are combined, transposed and playfully transgressed.
Hybrid silhouettes permeate the collection: frequently the sporting cagoule jacket is cross-fertilised with the elegant cut of the trench; shorts are worn with tailored double breasted jackets, their buttons partly replaced by leather covered press studs; the daring colours and patterns of sportswear are applied to the sober shapes of classic tailoring.
At the same time meanings of fabrics, styles and symbols are also transposed, being boldly moved to give them different connotations. The finest Swiss cotton pique, a fabric most often associated with traditional bib fronted evening shirts, can be applied in the making of a cagoule, and appears almost utilitarian. Crocodile and polka dots – those traditional symbols of chic and discreet masculine decoration – are playfully made the main focus of knitwear, prints and more sporting accessories such as rucksacks and trainers. Traditional loafers and brogues are combined with elements of sports shoes, or find their decorative, perforated patterns as emboldened prints adorning shirting.
The notion of serious masculine identities in menswear, which must abide by either dandified gentlemanly codes or those of the street and sportswear, are challenged this season. The wearer can choose each all at once – and have freedom and fun while doing so.