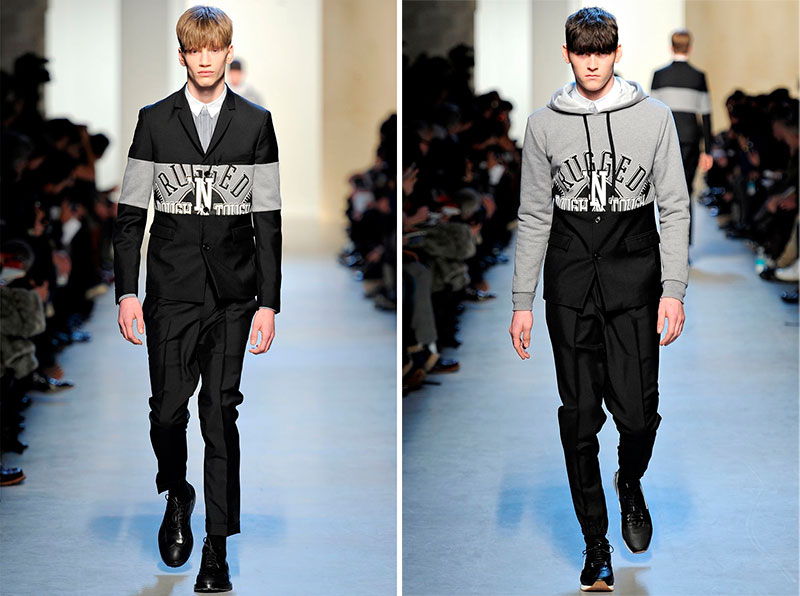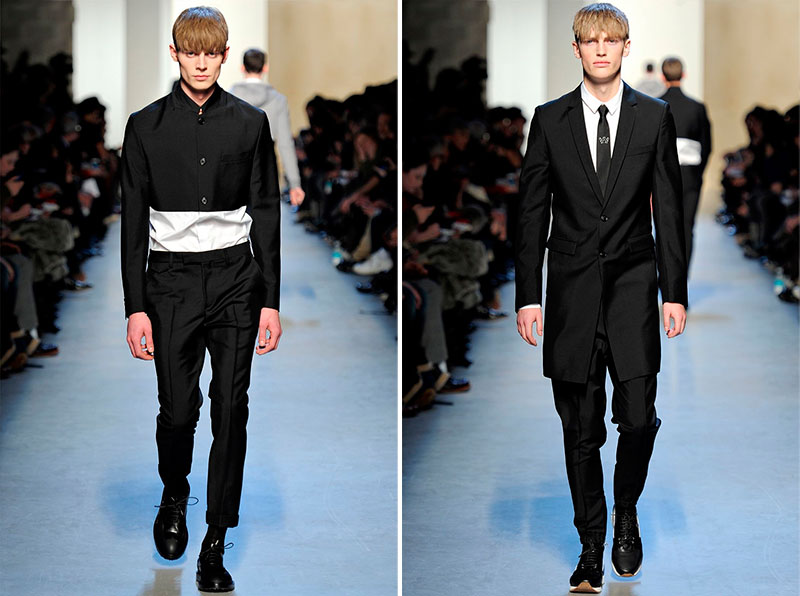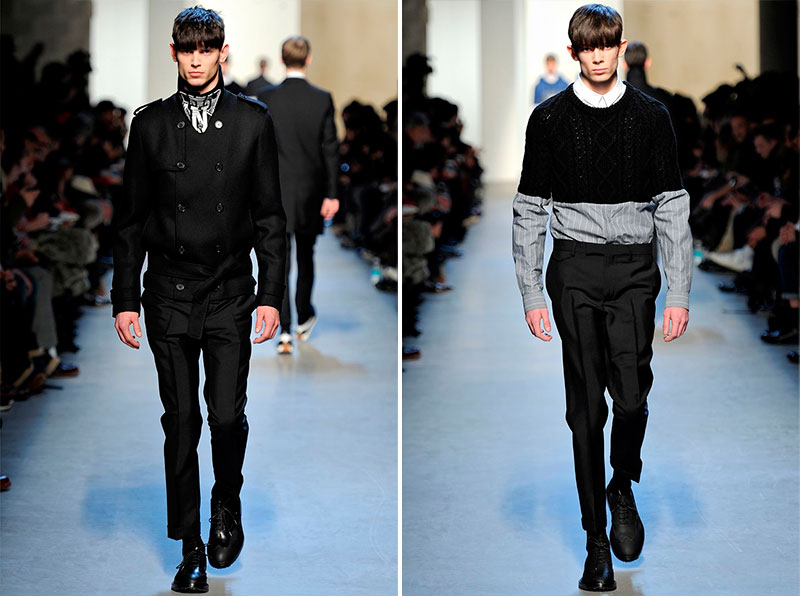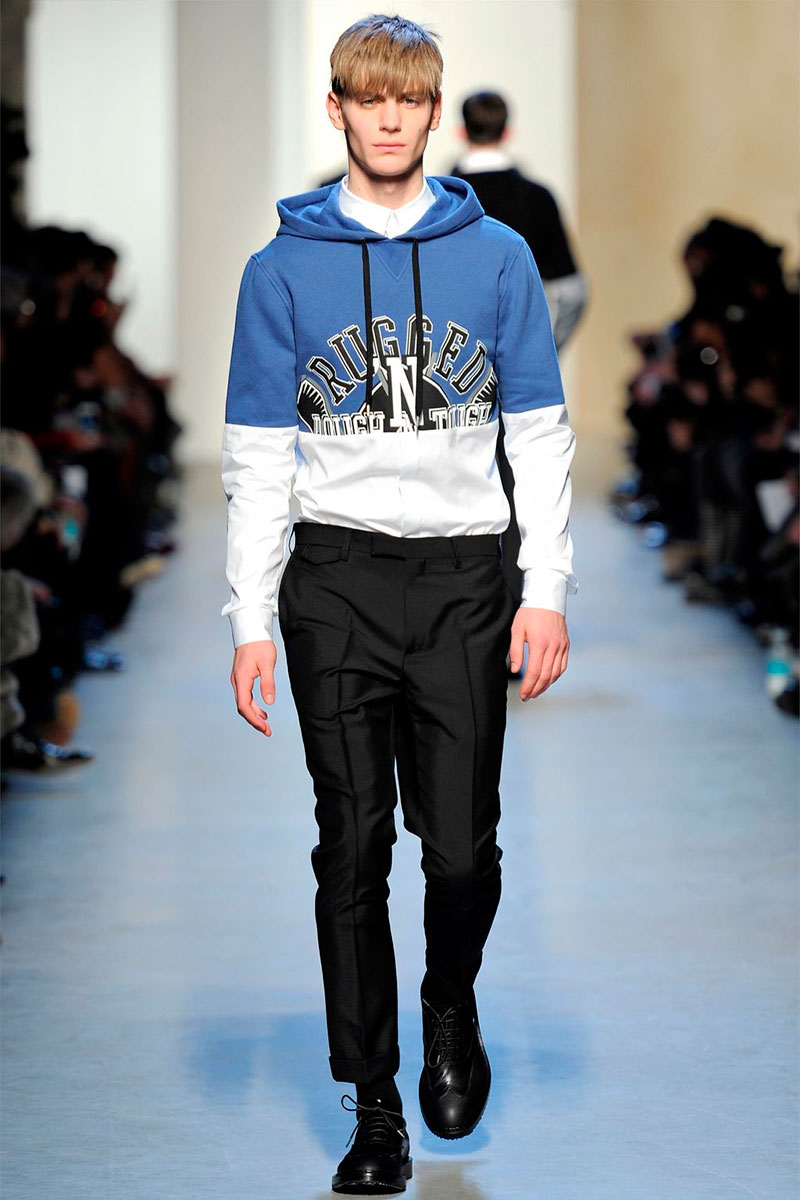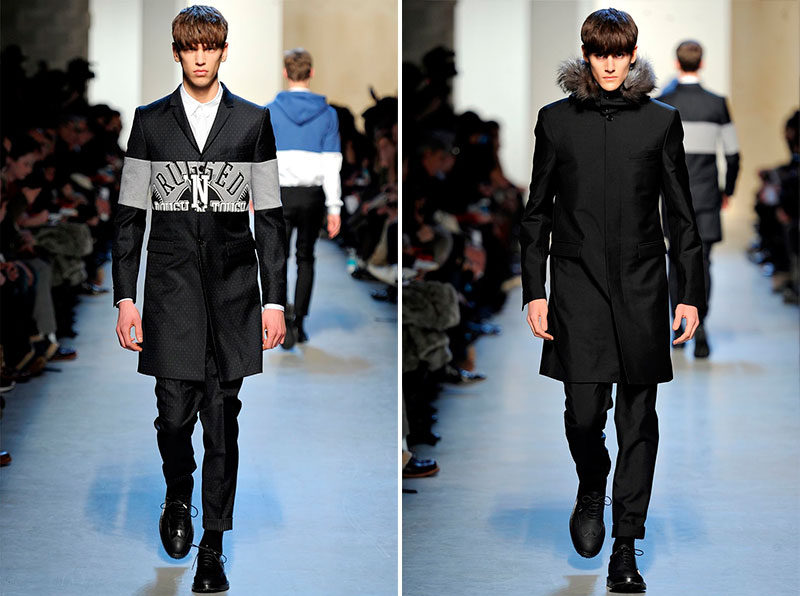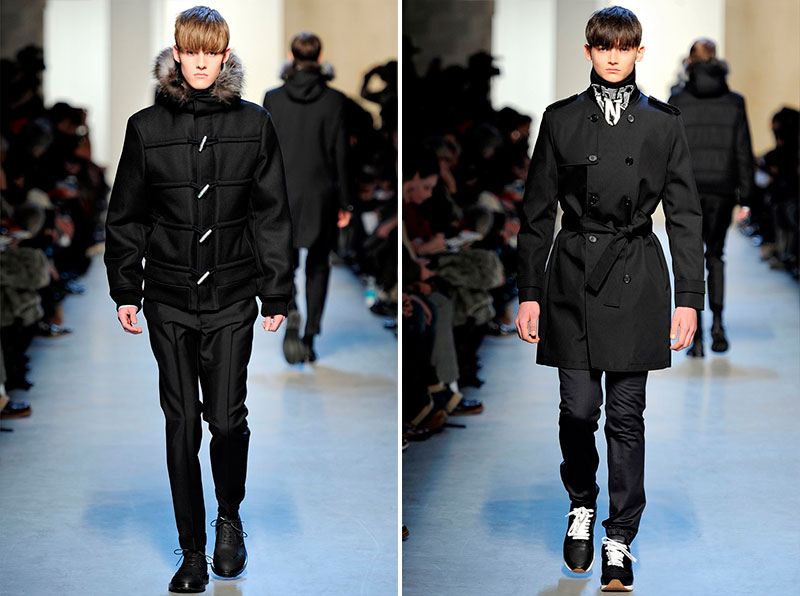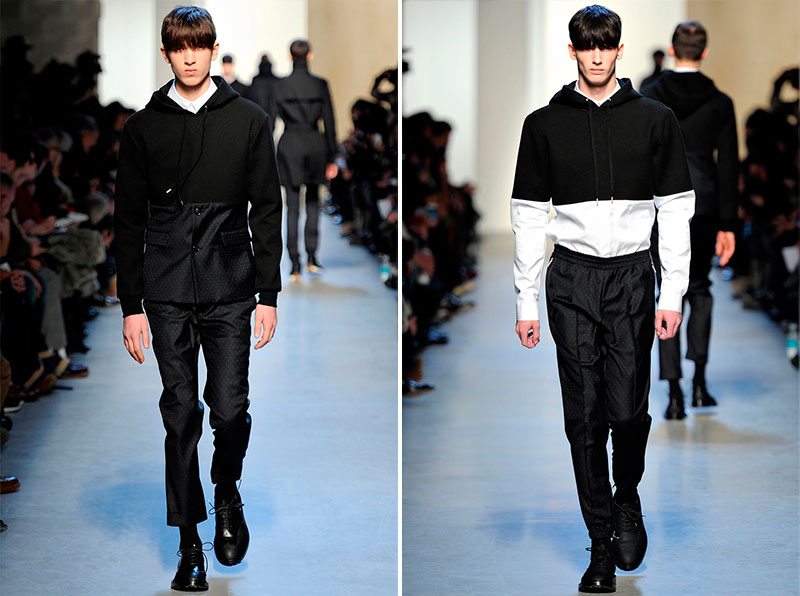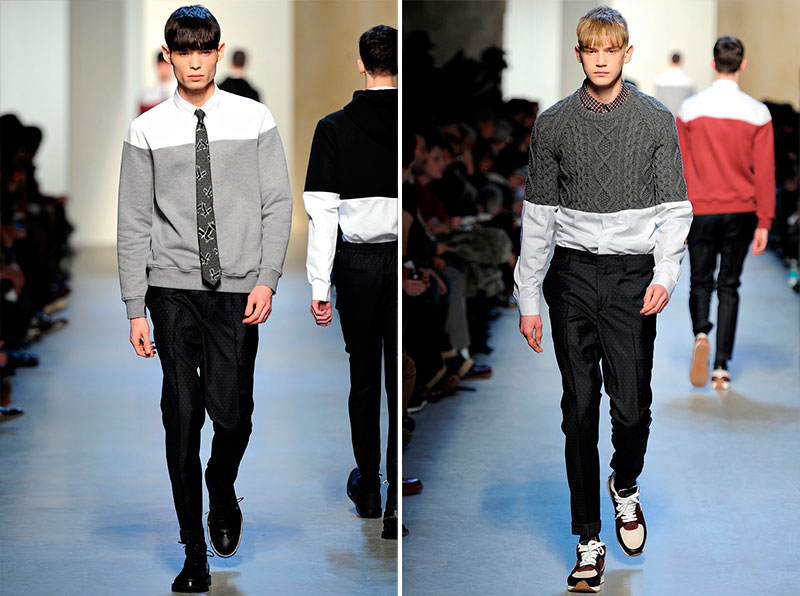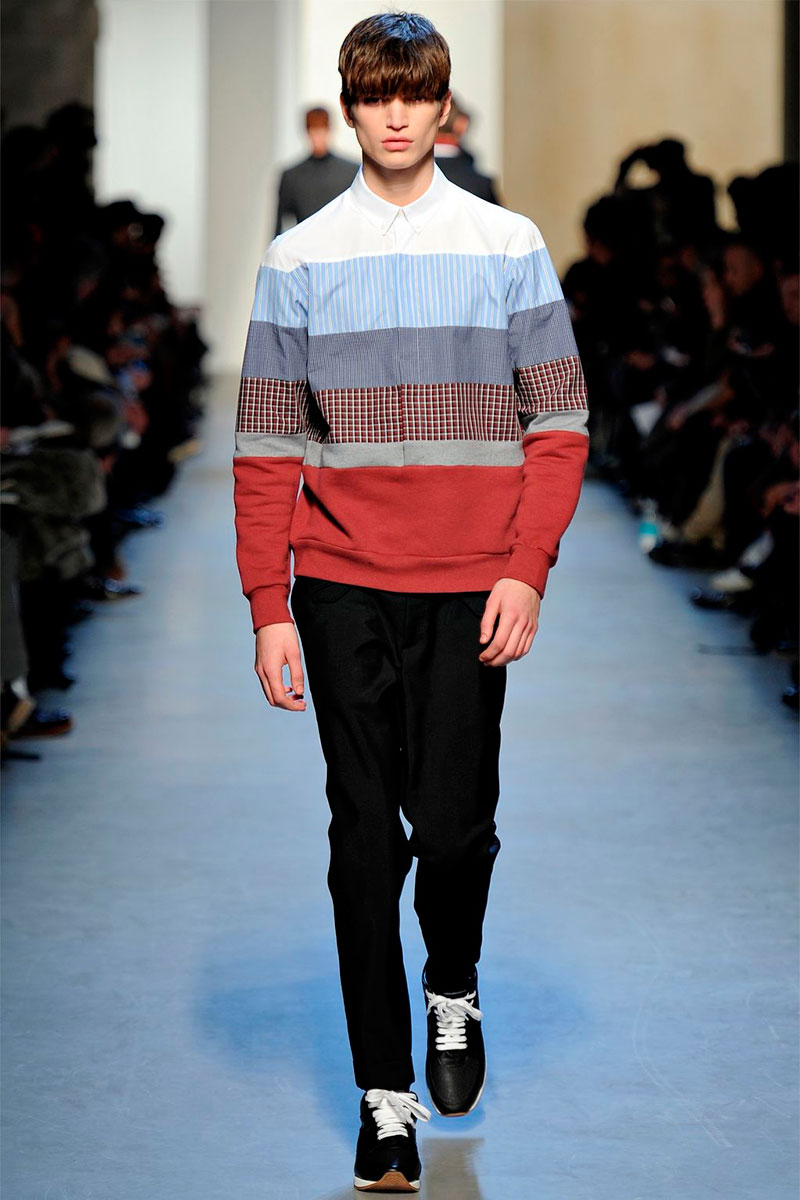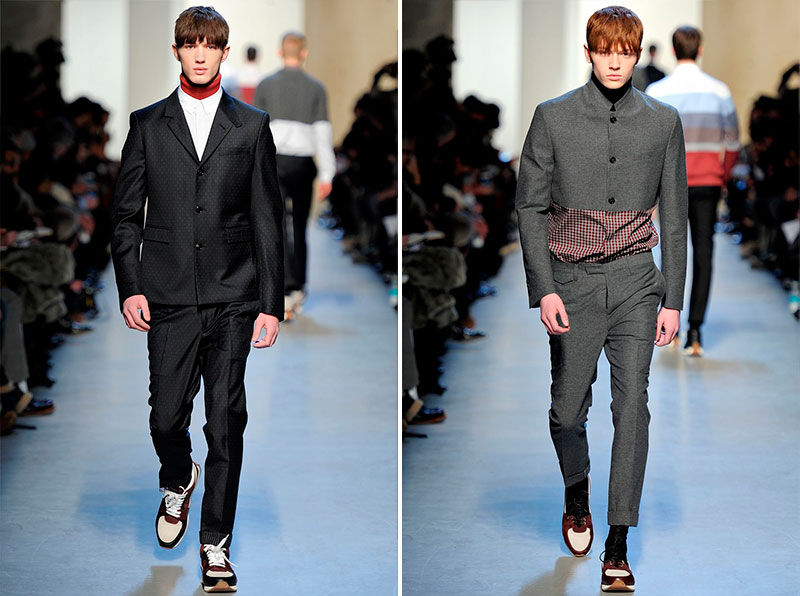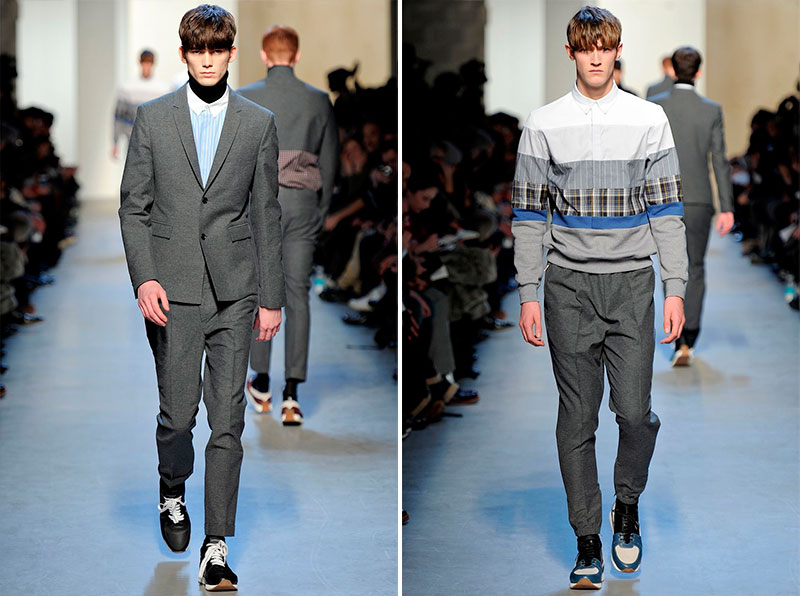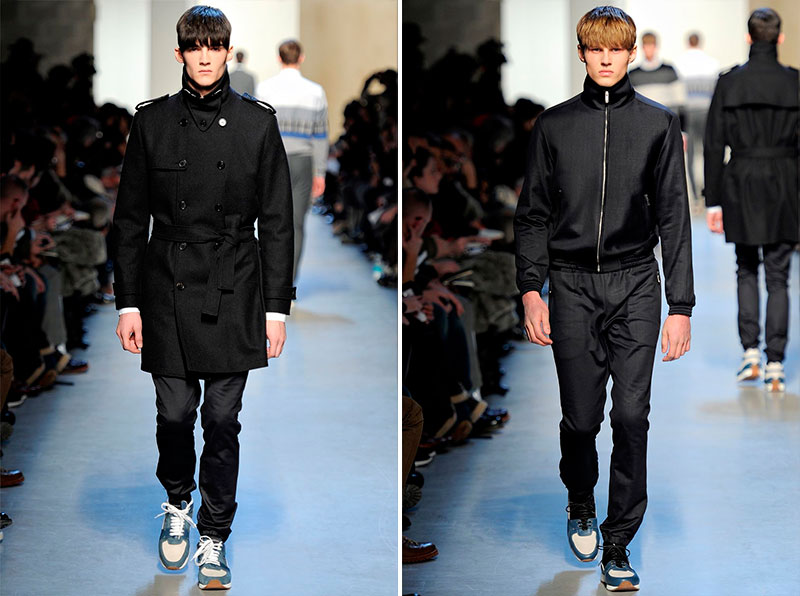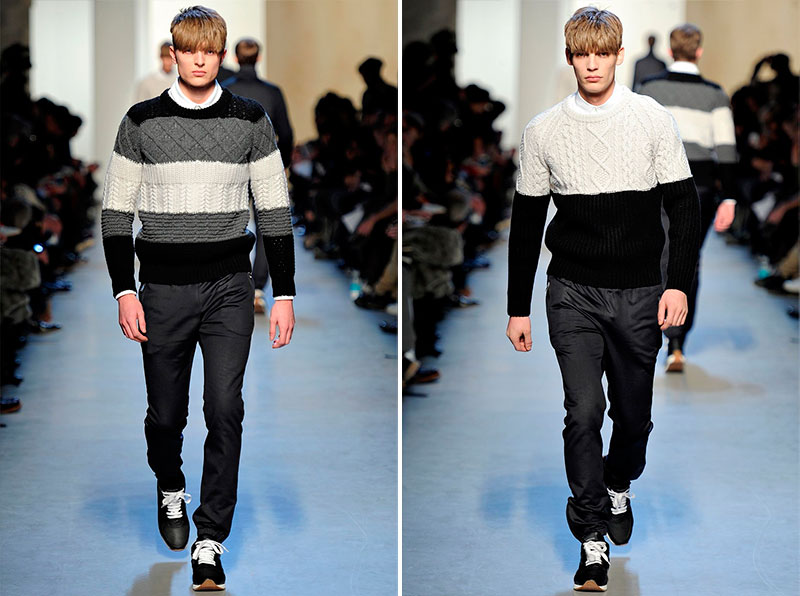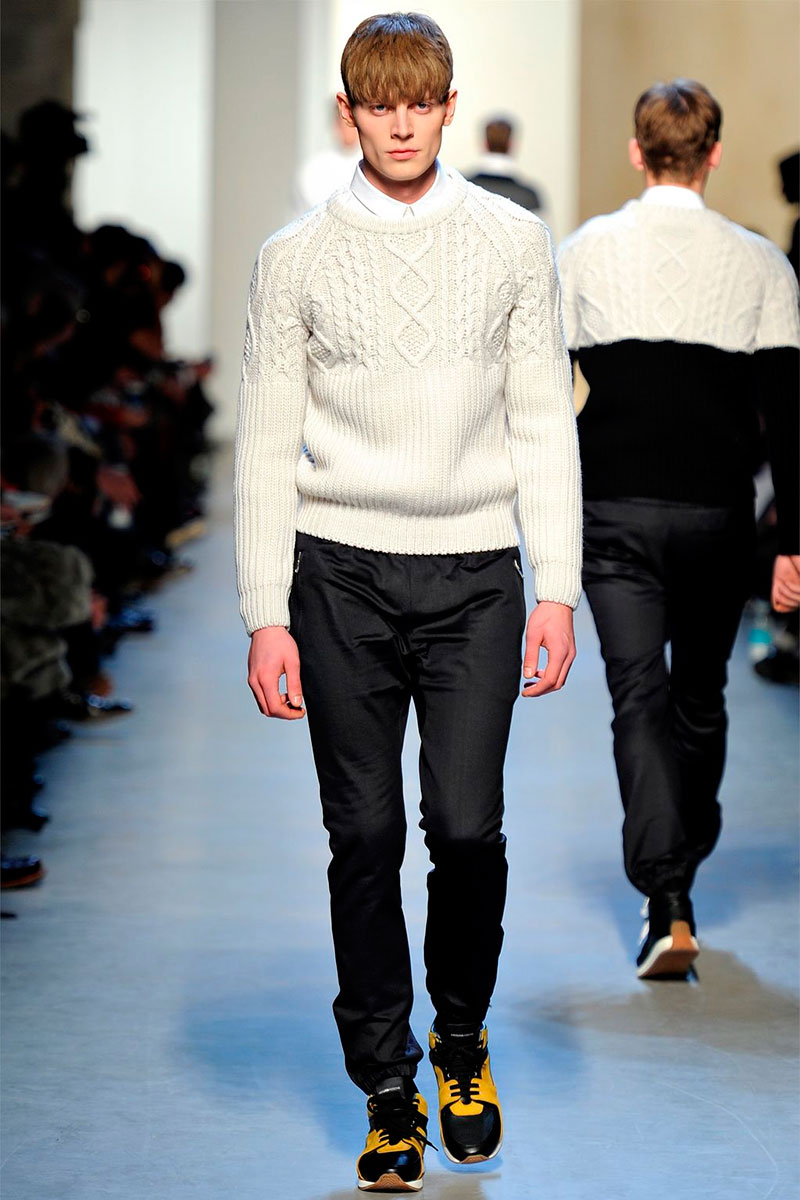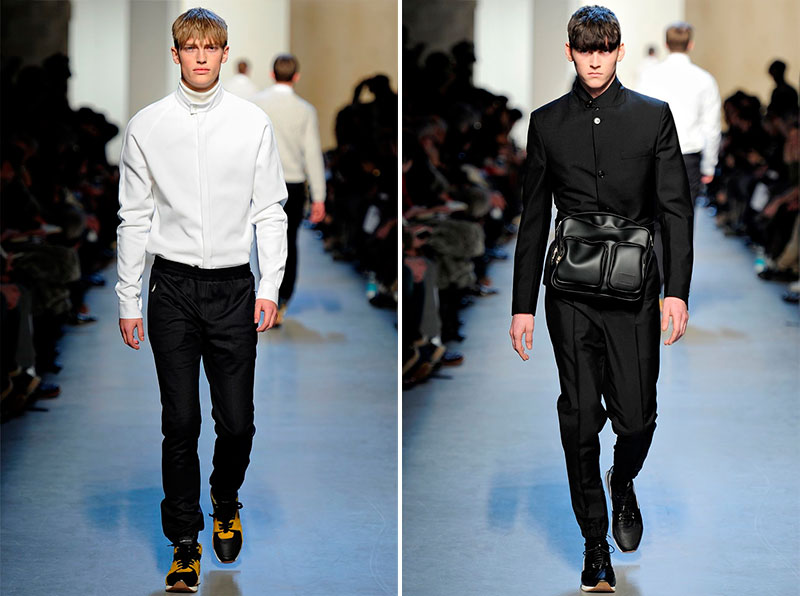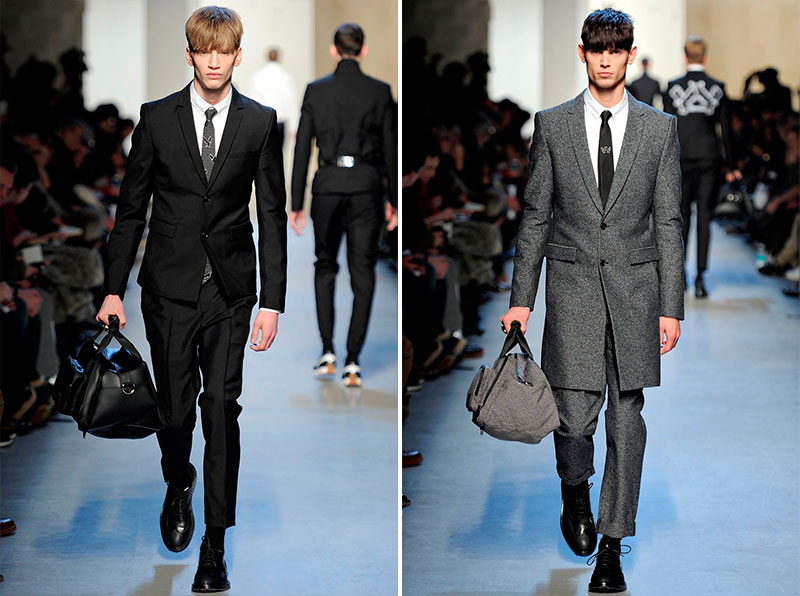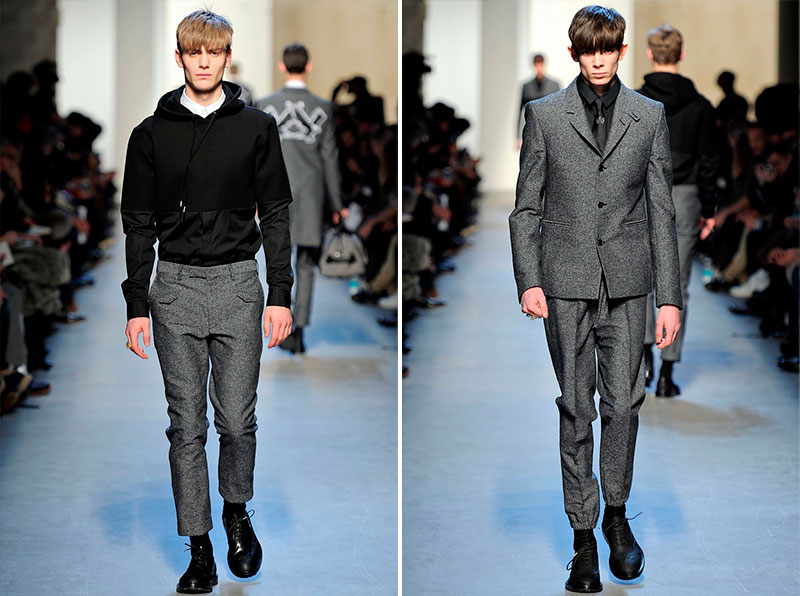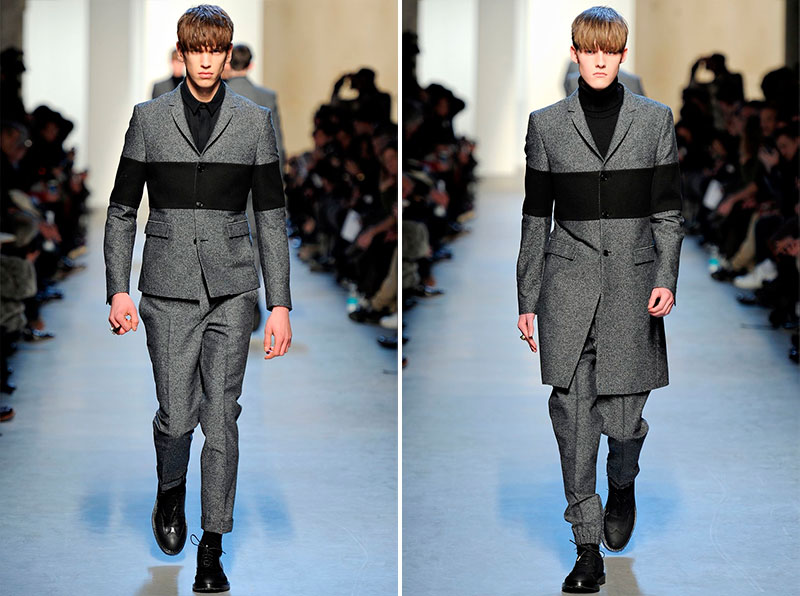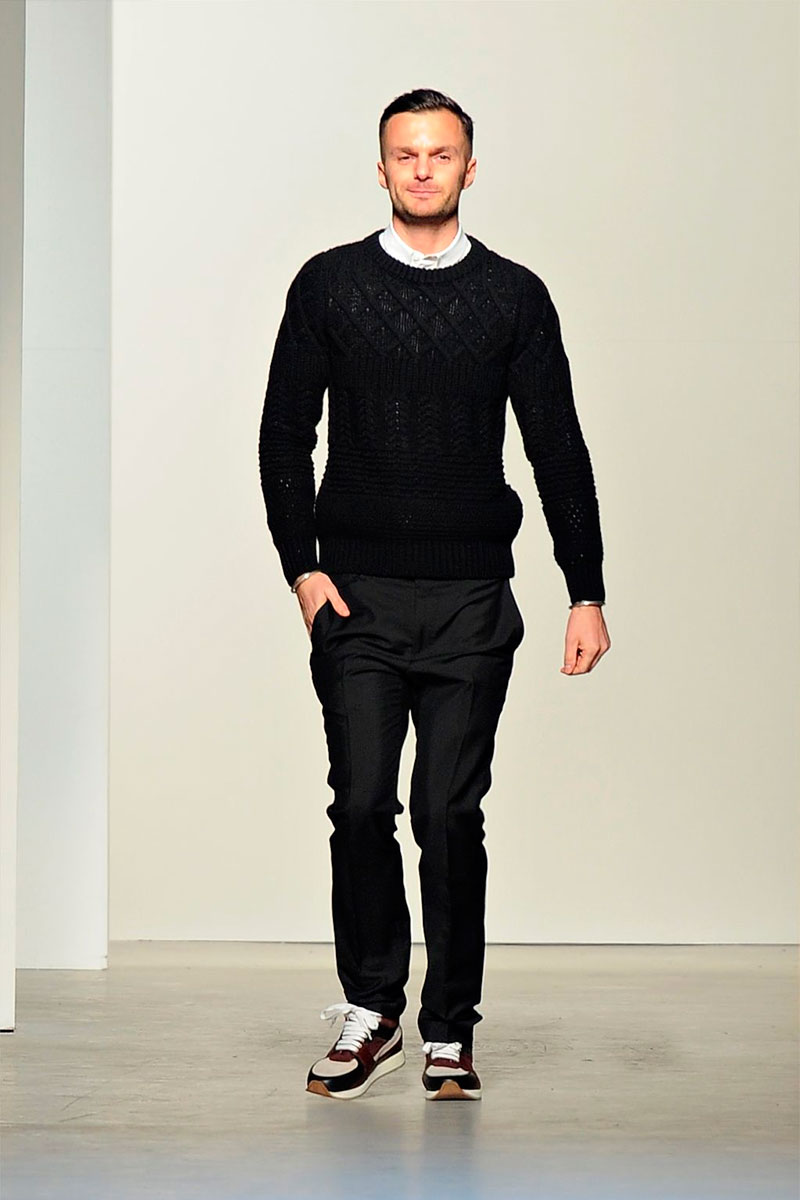 "You are what you wear," says Kris Van Assche of his Fall/Winter 2013-14 collection. "It is as simple as that. And there is a literal confrontation to be found in this idea within the collection. This is a confrontation between the person a man was when he was growing up, with all of those hopes and dreams, and who he feels he has to be when he becomes an adult. I don't see why you can't retain something of both in who you are. All of menswear abides by the same codes anyway, no matter who you are and what you do, whichever social strata you are from. I like to think that there is now a new generation who will not abide by these rules."

'Choose Life'* can be read in a multiplicity of ways, just like a man can be throughout his life. In turn, this is just as their thoughts and feelings can be deciphered through their clothing throughout that time. This is a person choosing the life they want to lead through what they wear. Something built into the very codified nature of menswear: the clothes make the man.
The 'cut and shut' concept that runs throughout the collection is the literal embodiment of these ideas and most often goes to make a hybrid silhouette. From the boyish 'Rugged, Rough 'N' Tough' slogan sweatshirting that might slice through a sober dark wool suit, down to the hybrid shoes, a remix of half derby, half trainer. This is an idea of sampling applied to the clichés of the masculine wardrobe, remixed to make something altogether more complex and confrontational.
At the same time meanings of fabrics, styles and symbols are also transposed, being subtly moved to give them different meanings. A fine cotton pique, a fabric most often associated with traditional bib fronted evening shirts, might be applied in the making of a casual blouson. Formal wool suiting fabrics are found in the making of sportswear, particularly the cuffed jogging pant – a signature of the designer, appearing regularly from his first collection. At the same time imaginary sportswear symbols reoccur as a motif throughout, in this instance the eagle. Here appliques most often found on casual jackets or sweatshirts are transposed to the backs of tailored jackets or feature as a repeat pattern on ties.
The notion of masculine identity through clothing is made playful this season. The wearer can choose whomever they want to be through whatever they decide to wear. And just as masculinity is complex, that identity can be more than one simple statement at once.
*The title of the collection is Choose Life, a nod to Trainspotting. Which in itself is a cheeky nod to Katherine Hamnett's anti-drug slogan t-shirts – yes, the ones worn by Wham! In actual fact this is a phrase that has its origins in the bible, in Deuteronomy 30:19 to be exact.