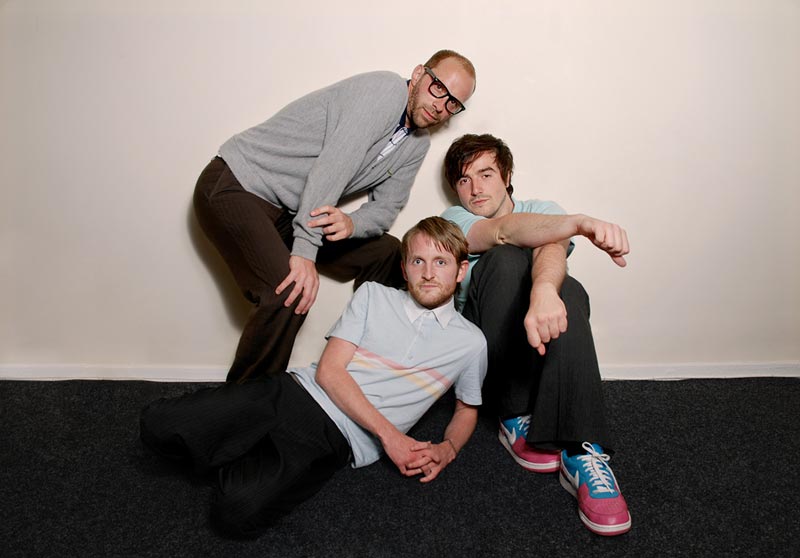 Following the solid gold pop smash that was their debut 7″ Circles, South Coast soul boys :Kinema: return with their biggest and best song to date, My Beautiful Machines, a joyously upbeat love song to their synthesizers.
A live favourite, the band have been closing their sets with Machines for much of the past 6 months, prompting euphoric stage invasions at venues such as Proud in Camden and Brick Lane's 93 Feet East.
Showing off the classic pop nous that has already seen the band likened to Phoenix, Hot Chip, Culture Club and even Wham!, My Beautiful Machines comes backed by Heartstrings, another fan favourite that this time celebrates that first heady, brain derailing, feeling of falling in love. Having spent the past six months building up a devoted, high kicking, table dancing following, including a devoted Japanese fan base, My Beautiful Machines sees the band ready to fulfil their potential as one of the UK's best new bands.
If the original of :Kinema:'s My Beautiful Machines is straight up classic pop then the remixes courtesy of Sweden's Drop Out Orchestra, take the track off into disco heaven. Having been blown away by their re-edits of Robyn and Diana Ross, and their dancefloor dominating 'International Track' we approached them more in hope and were overjoyed when they agreed to add their live disco stylings to the release.
Still, even so we weren't prepared for the results when after several sleepless nights in the studio, they delivered a 12 minute live disco version that is unlikely to be bettered this year.
Teasing out Dominic's vocals, the track builds and builds, going through several major changes, from orchestral swirls and ridiculously funky bass, through to driving percussion and arpeggiated synths, ensuring that even at 12 minutes long, you'll still be wanting an even longer re-edit. Completing the package Drop Out Orchestra have supplied a stripped down dub, My Beautiful Percussion, that just highlights what an insanely good job they did, reduxing their mix into 6 minutes of taut funky disco destined to rule over discos.