"First, think. Second, dream, Third, believe. And finally, dare."  – Walt Disney
The Lodge is one of those hit-series among teens that aired on Disney Channel from 2016 to 2017. Luke Newton is Ben Evans, the reckless protagonist who alongside Skye (Sophie Simnett) and Sean Matthews (Thomas Doherty) have thrilled millions of spectators all over the world. English, 23 years old, actor: Luke is resolute. His gaze is confident and penetrating and tells his story and his passion for acting. In his characters, I can see traits of Oscar Wao from The Brief Wondrous Life of Oscar Wao and the Vicomte de Valmont from Les Liaisons dangereuses: dreamers, kind, romantic, strongly contemporary (in some way).
Also famous for the role of Luke Attwood in the BBC series The Cut and for that of Billy in the TV movie Lake Placid: Legacy, in 2020 our boy finds consecration thanks to Bridgerton: the new series signed by Netflix where he plays Colin Bridgerton.
We met him a few weeks ago on the exclusive set for Fucking Young! and here's what he told us: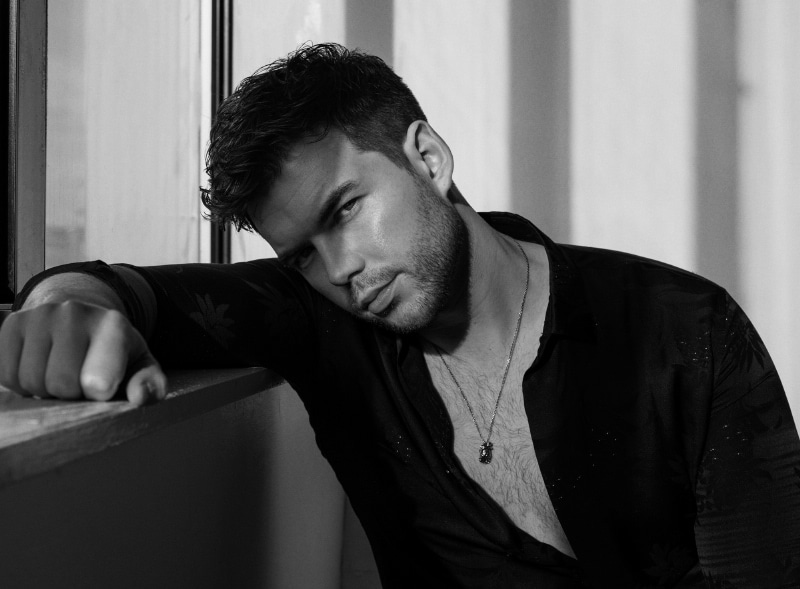 Hello Luke! Using three adjectives, tell us something about you?
Loyal, considerate & playful. 
How and when did your passion for acting start?
Ever since I can remember. I spent more time pretending to be fictional characters than being myself. My parents took me to amateur theatre groups where I started to perform in local productions. I was spotted in a show by an agent who sent me to my first audition. I booked that job and it soon became clear that it was specifically acting that I wanted to focus on moving forward. 
If you hadn't become an actor what would you have wanted to be?
Probably a singer. I grew up listening to Elvis with my Nan. I spent a lot of time singing and still use my voice from time to time – I do so in the last episode of Bridgerton. Acting has always been my main passion but I'd love to combine the two and play a singer at some point.
TV and theatre are great passions. You played in several series including THE LODGE (Disney) and THE CUT (BBC Switch). In theatre, you gave a standout performance in THE BOOK OF MORMON with the Prince of Wales Theatre company directed by Trey Parker and Casey Nicholaw. How do you separate the three 'souls' of acting: cinema, TV, and theatre?
For me, acting in any capacity is about truth and storytelling. I've always focused on being as truthful and realistic as possible, which on stage can sometimes appear like a performance is lacking energy. This is why I love working on tv and film. The subtleties of screen acting are what I really enjoy exploring and recreating.
I treat every role and job the same, I use the same disciplines & methods in creating my interpretation of the role. Every rehearsal environment is different and will usually aid or influence my final performance as we get closer to a performance date/filming schedule. 
BRIDGERTON for Netflix is your latest effort. In the series, you're playing the role of Colin Bridgerton alongside Regé-Jean Page and Phoebe Dynevor. Tell us something more about it and your character.
Inspired by the novels, Bridgerton is a reimagined regency drama that follows the lives of the eight Bridgerton siblings and those who are close to them. We follow these powerful families as they navigate themselves through scandal, secrets, sex & romance. I play the cheeky and charming Colin Bridgerton. Third in line to the head of the family, Colin's lack of responsibility gives plenty of time to plan his travels around the world and flirt with half the girls in London.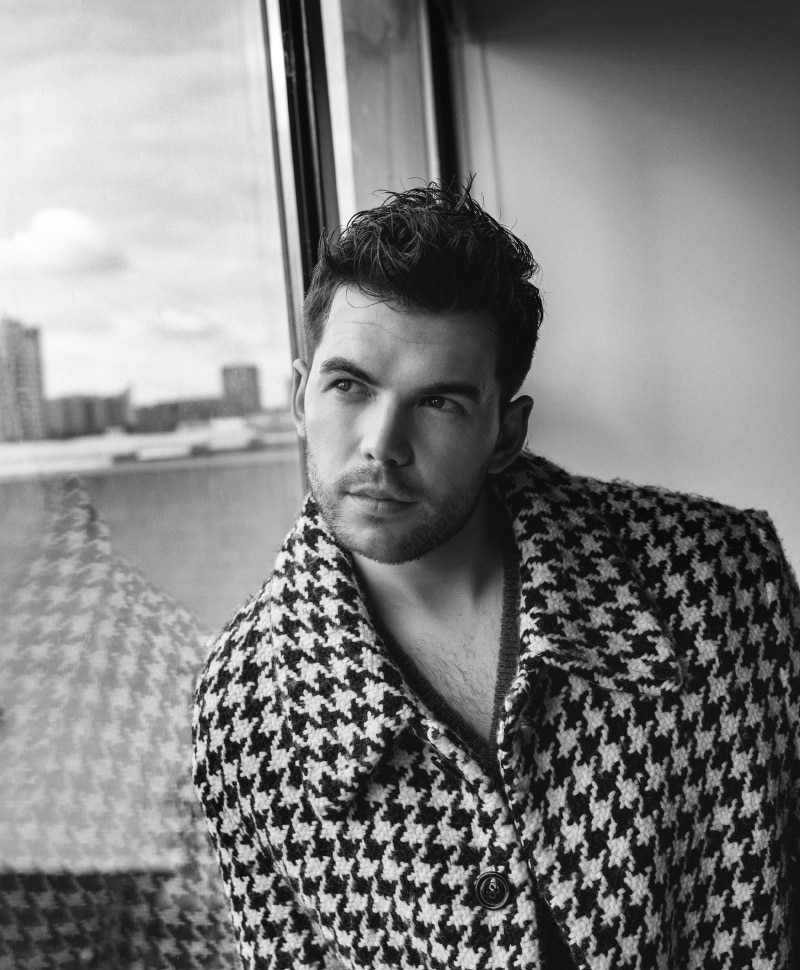 Why should we watch it?
This is a period drama like no other. Filled with secrets, sex & romance. Bridgerton is a reimagined, fictional portrayal that lifts the curtain to the perfect facade of Regency life.
See these quick-witted characters explore love, relationships, sexuality, ambition, family, and above all scandal. 
Favorite things you like doing in your spare time?
Since 2020 has been the year to find hobbies from home, I've really got into gaming. I play online with a big group of mates and we love it. When we are allowed out I spend a lot of time in the cinema, the gym or bouldering. 
What are you listening to at the moment?
I'm actually listening to Yungblud a lot right now. He's an old friend and I'll never get used to hearing him on the radio. My go-to is also a bit of Matt Corby or old school Elvis.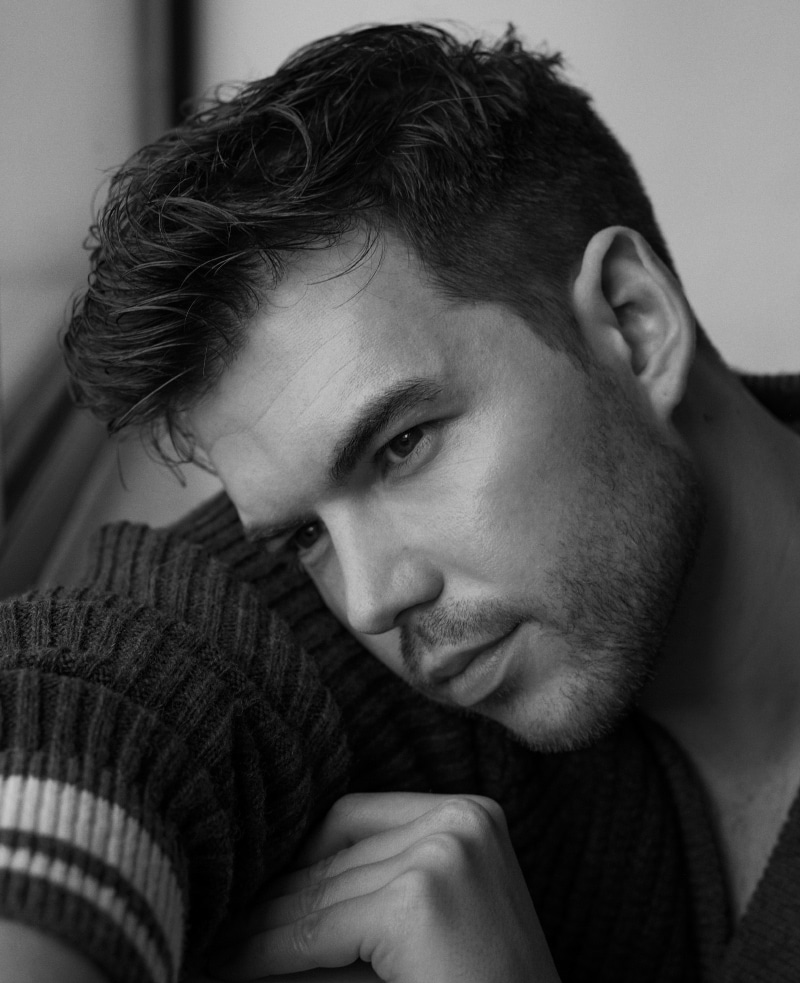 Future projects?
I'm focused on promoting and supporting the release of Bridgerton at the moment. There's nothing I can confirm right now but I'm very excited for 2021. 
As always, our last question: what is really FUCKING YOUNG! today?
Imagination, freedom & TikTok. 
Photographer: Joseph Sinclair
Styling: Krishan Parmar at Carol Hayes Management
Hair: Kieron Webb, The London Barber
Skin: Katrin Rees at Carol Hayes Management
BRANDS: Saint Laurent by Anthony Vaccarello, Calvin Klein, Christian Louboutin, Nicholas Daley x Fred Perry, Moschino, Xander Zhou.