Kim Jones explains his FW19 collection for Dior.tv
Kim Jones showed his Fall/Winter 2019 collection for Dior Homme at Paris Fashion Week a stone throws from the École Militaire. The pace was set as models stood on conveyor belt floor a perfect alternative to a runway. This season saw a collaboration with artist Raymond Pettibon injecting an element of color in a rather muted collection on knitwear, jackets, and tees. Additionally, amongst the recent protests, we are seeing technical neons as the latest color de jour.
"This season is really looking at the Dior archive and taking things and working with them and making them now. There was a dress in the archive that had this beautiful like drape going and I wanted to do that. Just, you know, having the vests on top toughen up a suit, in a way, and how we could translate that into a masculine code. The color palette is based on Christian Dior's colors that he used and the prints that he did, which, you know, leopard skin came up a lot and that was a cool thing for the season. I got Raymond Petition to interpret it. Raymond Petition… I've known his work since I was a teenager, because he did a lot of record covers that I loved and he does a lot of really good pen and line work that is really strong and graphic, but then he does these more romantic drawings which I really like. The guys are on a moving runway, so they become the statues it's almost like an old salon show in, you know, the couture house, but done in a modern way… taking it back to being about the clothes". – Kim Jones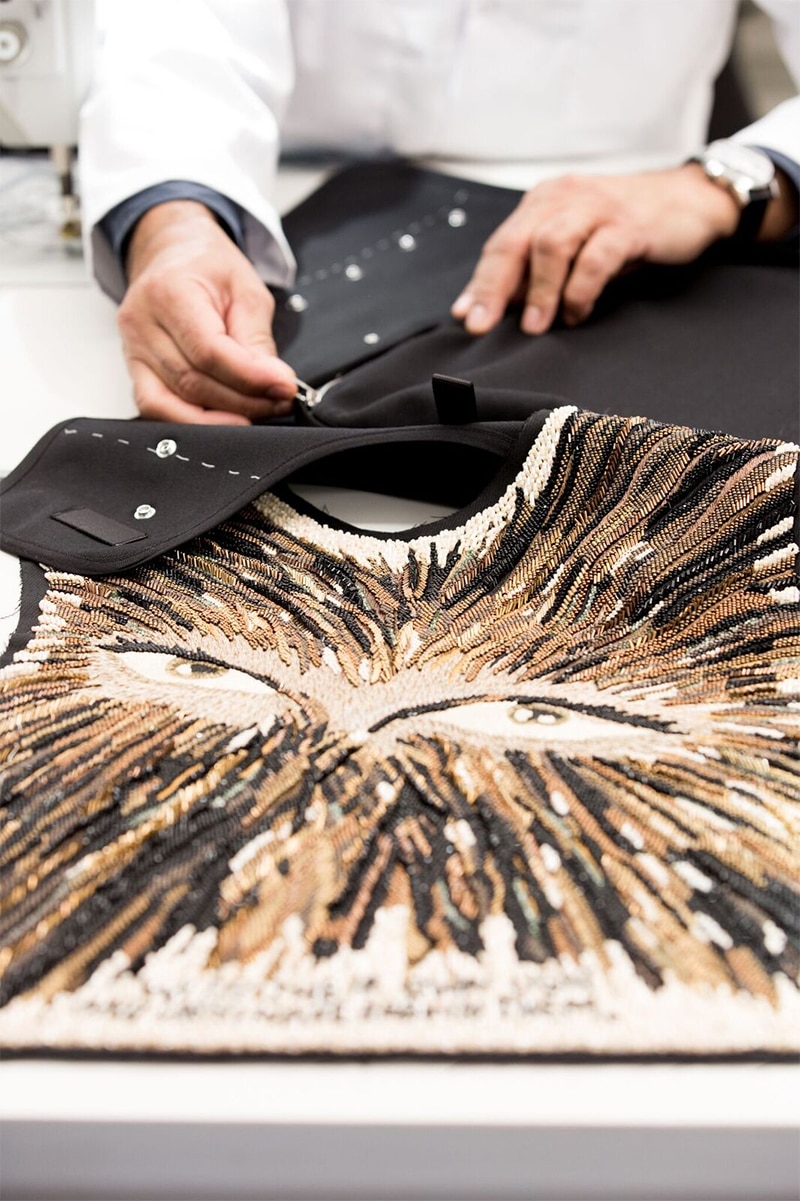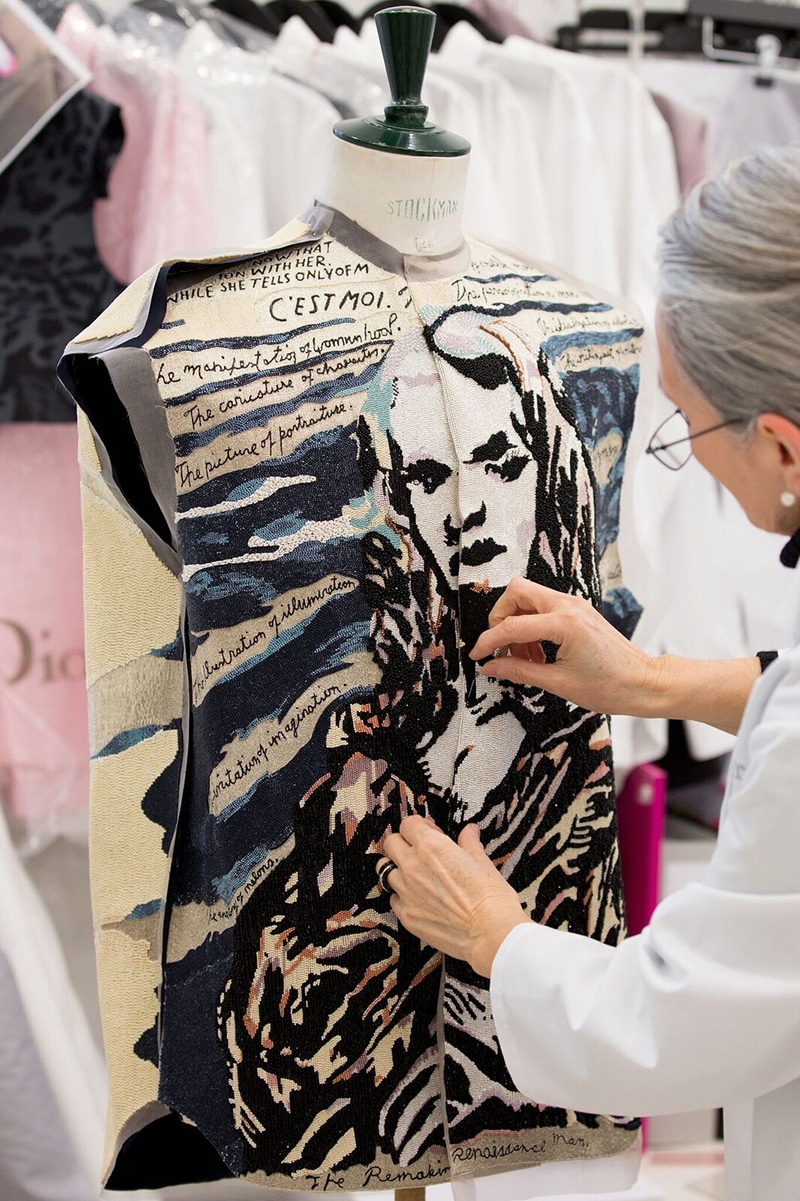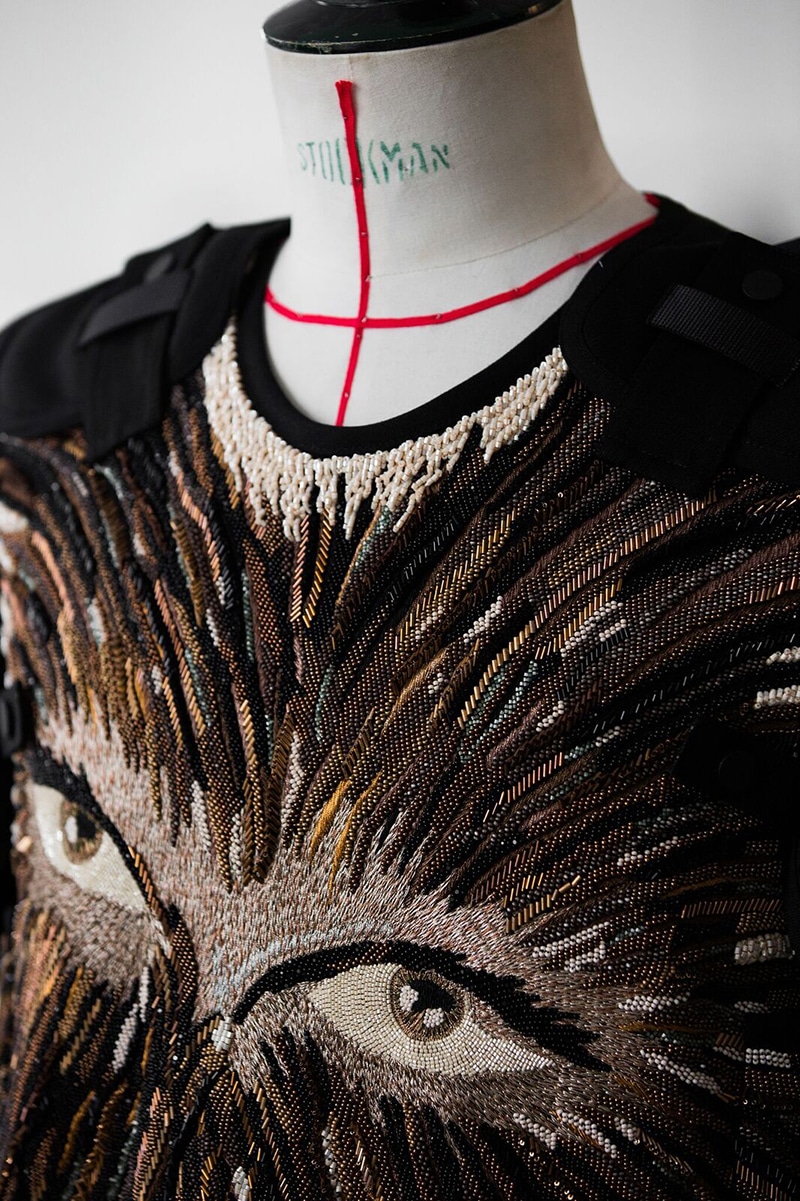 See the Dior Men Fall/Winter 2019 by Kim Jones here.