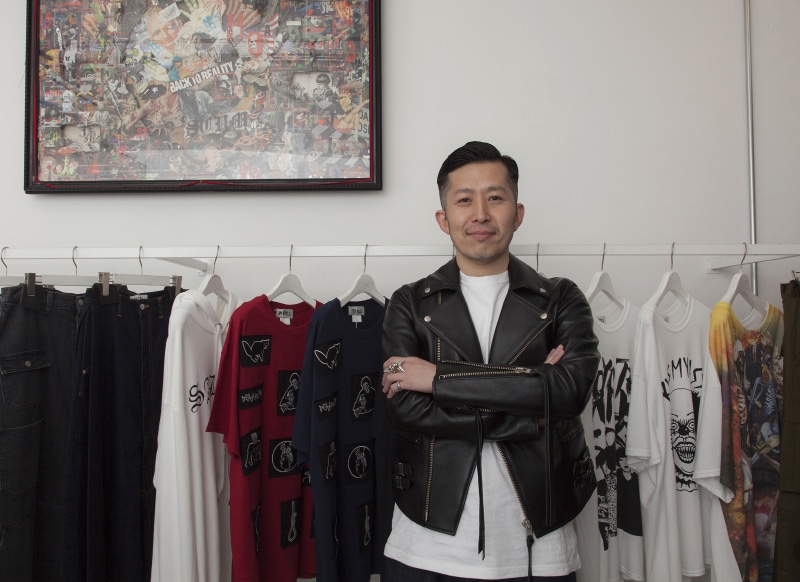 KIDILL presented their Fall/Winter 2021 collection in Tokyo this season with a live concert in Tokyo by Japanese music legend Keiji Haino known as the dark wizard of Japanese avant-garde rock. Models walked with make-up reminiscent of rock film classic The Crow and berets made a fitting reference to Paris, where the label presented on the official fashion week calendar. From Tokyo, the mission according to the brand was to show a strong creation as a fashion designer in this time when the world is less energized with the COVID-19 outbreak.
 "Fashion show is the best platform for me to express what I have created and present the power of fashion that my team and I trust in. For me to progress without fear will make my future and believe that this energy will convey on to others. Without swaying on the trends I want to pursue creating clothes with the punk mind. It is clear what I have to do now, to show my collection without fearing the changes." Explained designer Hiroaki Sueyasu behind KIDILL.
We caught up with Sueyasu to chat further on the new collection.
This season, you decided to do a digital launch with a live concert in Tokyo by Japanese music legend Keiji Haino known as the dark wizard of Japanese avant-garde rock. Do you have a favorite song or album of Haino?
"Mada hikari to nazukerarenai mono " by Mr Haino's band '' FUSHITSUSHA".
Did music play a role during your design process? What were you listening to in your atelier while working on your AW21 collection?
Yes, I was listening to the music of Mr. Haino while I created this collection. I also listen to genres often such as noise, electro, and metal music such as DOON KANDA, Arca, Merzbow, Jesse Draxler & VOWWS in my atelier. Music is a source of inspiration for me when I photograph and design clothes, and I am influenced by it so much.

I didn't know Jesse Draxler also made you music. You collaborated with him this season as well, him being based in LA. What attracted you to his work and how did you approach this collaboration?
I was fascinated by his dark worldview and the beauty of black and white collage. Although it's crazy, somehow it's romantic. The visual works of Jesse such as Poppy's '' I Disagree '', VOWWS 's artwork are also amazing. I emailed him directly to discuss collaborating on this image.

Tell us about your work with DICKIES this year?
We worked on five models: 1 x coat, 2 x trousers, and 2 x T-shirt.The design is intentionally overly decorated, such as trousers with a design that can be opened and closed with a random fastener, bonded pants with many embroidery patches. The last SS21 did well, so we are planning to sell at DICKIES stores with high prestige selected from China, Hong Kong, Taiwan, etc.
How has your work with EDWIN evolved?
Using bleach processing technology, essence of hardcore punk is added. The fabric patch print and emblem are sewn on the denim wherever you like as if you did it yourself. When I was a teenager, I used to wear my favorite punk band badge on a denim jacket and go to a live concert, and I reproduced that time by sewing a patch print or badge on the cloth in this collaboration. The EDWIN collaboration is also available in EDWIN stores in Tokyo, Osaka, Europe, London, and Berlin.
What is punk to you?
Committed to my beliefs and style. I'm just doing what I think is cool.
Do you have a personal philosophy?
Do not make clothes on the surface, be mentally punk as well.
Take a look at the FW21 collection below: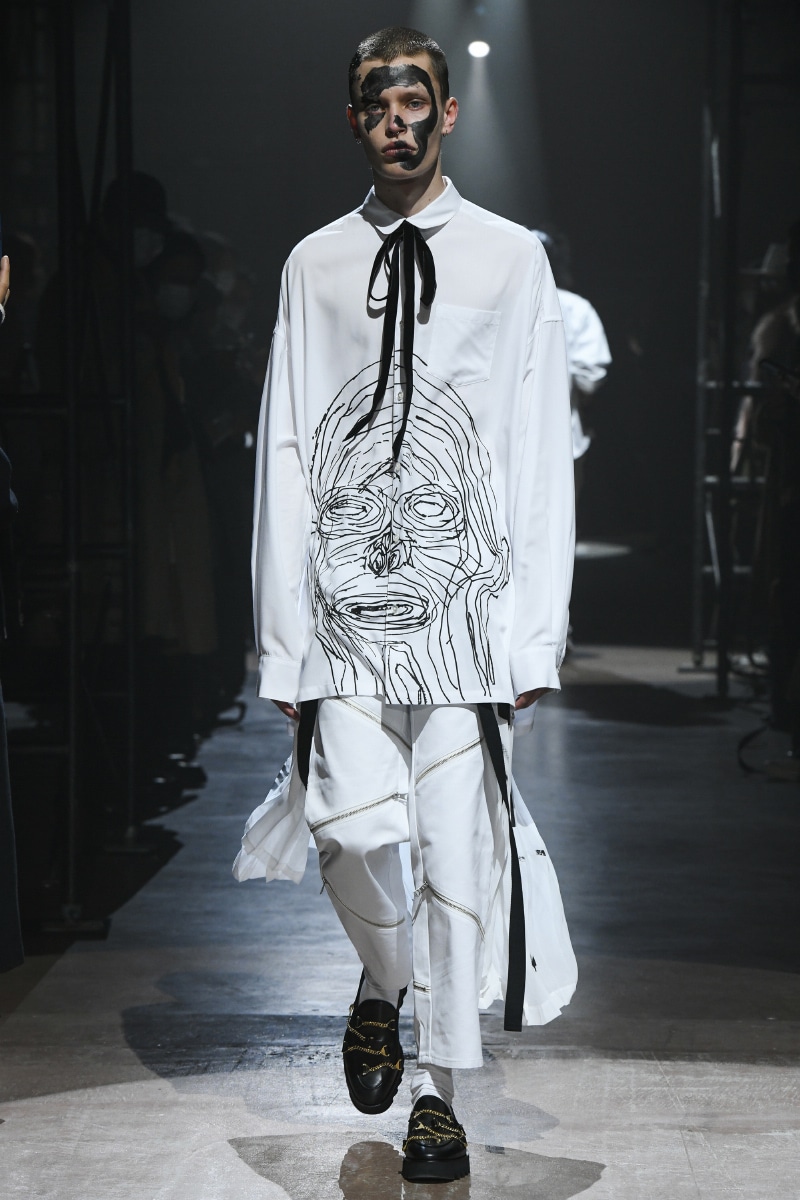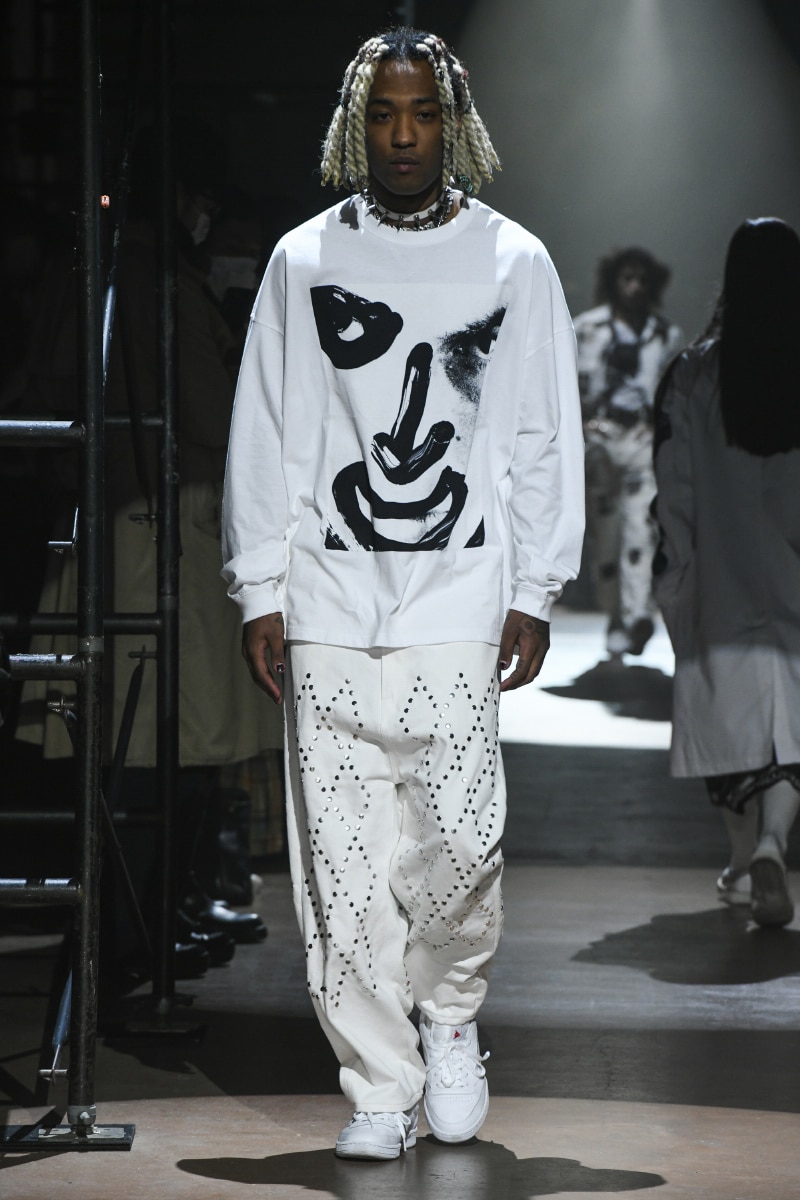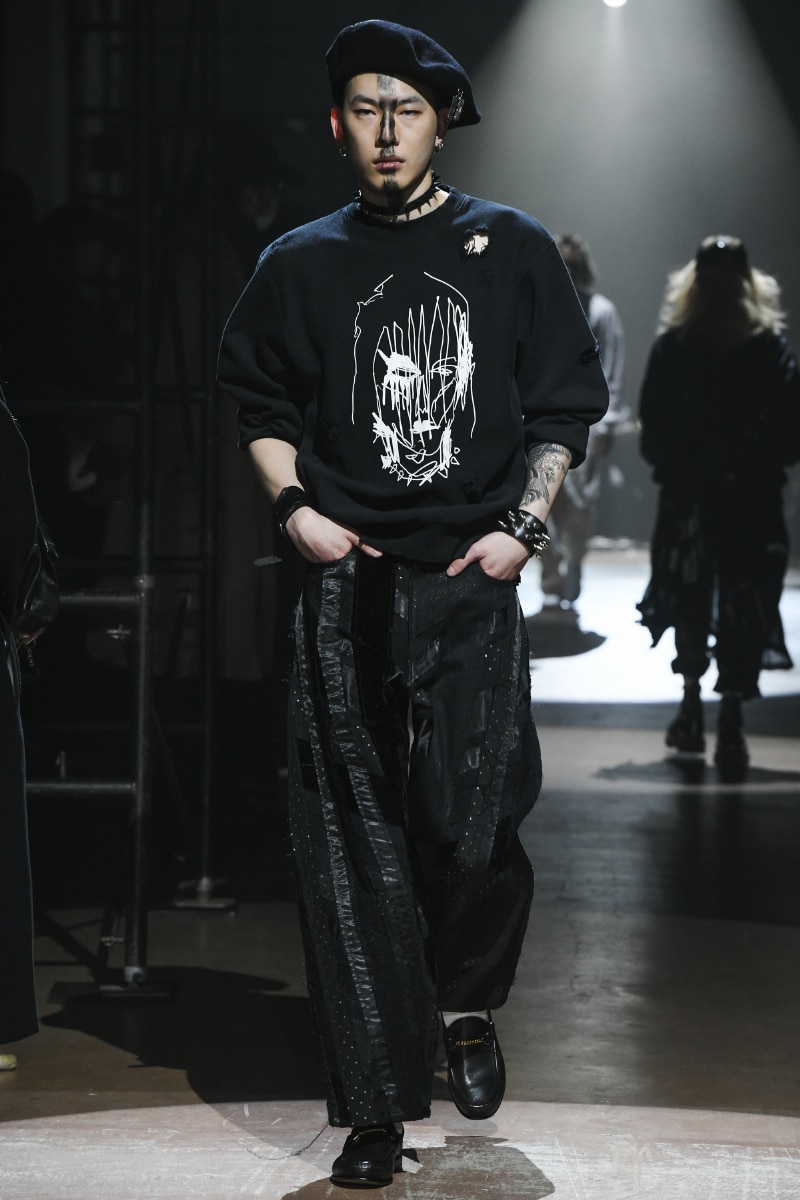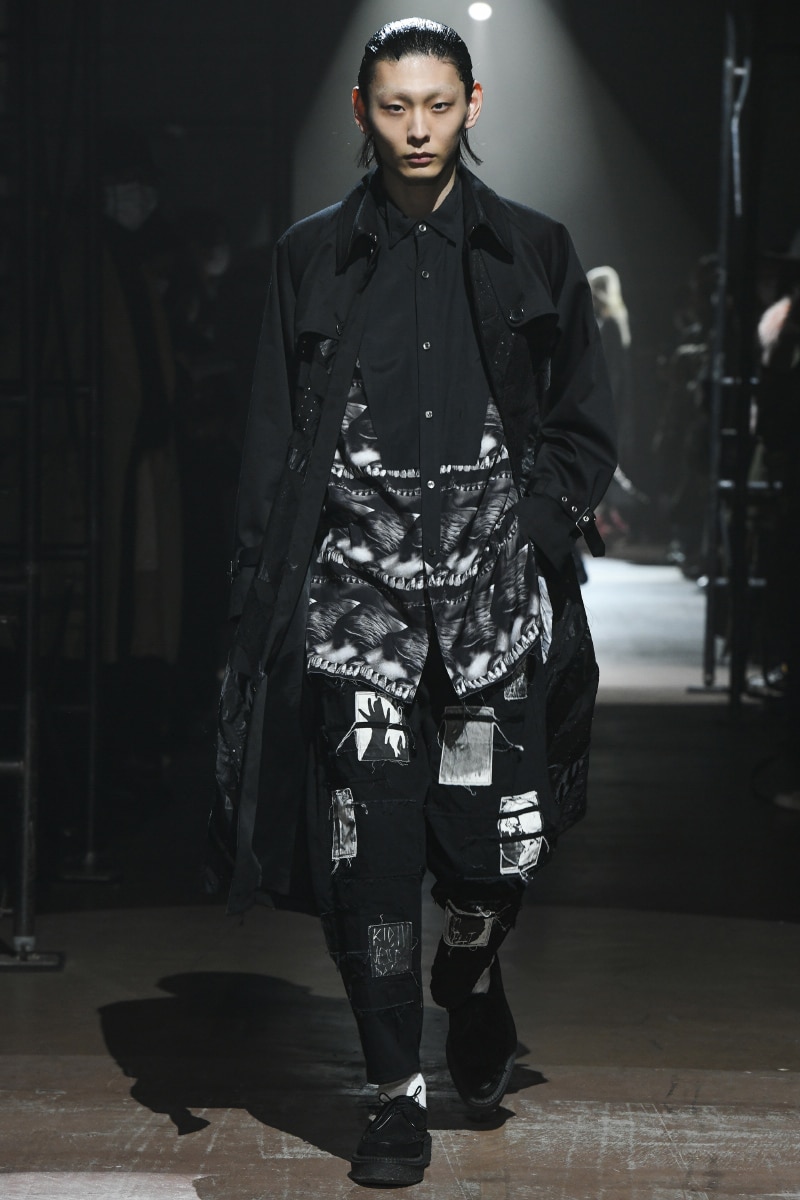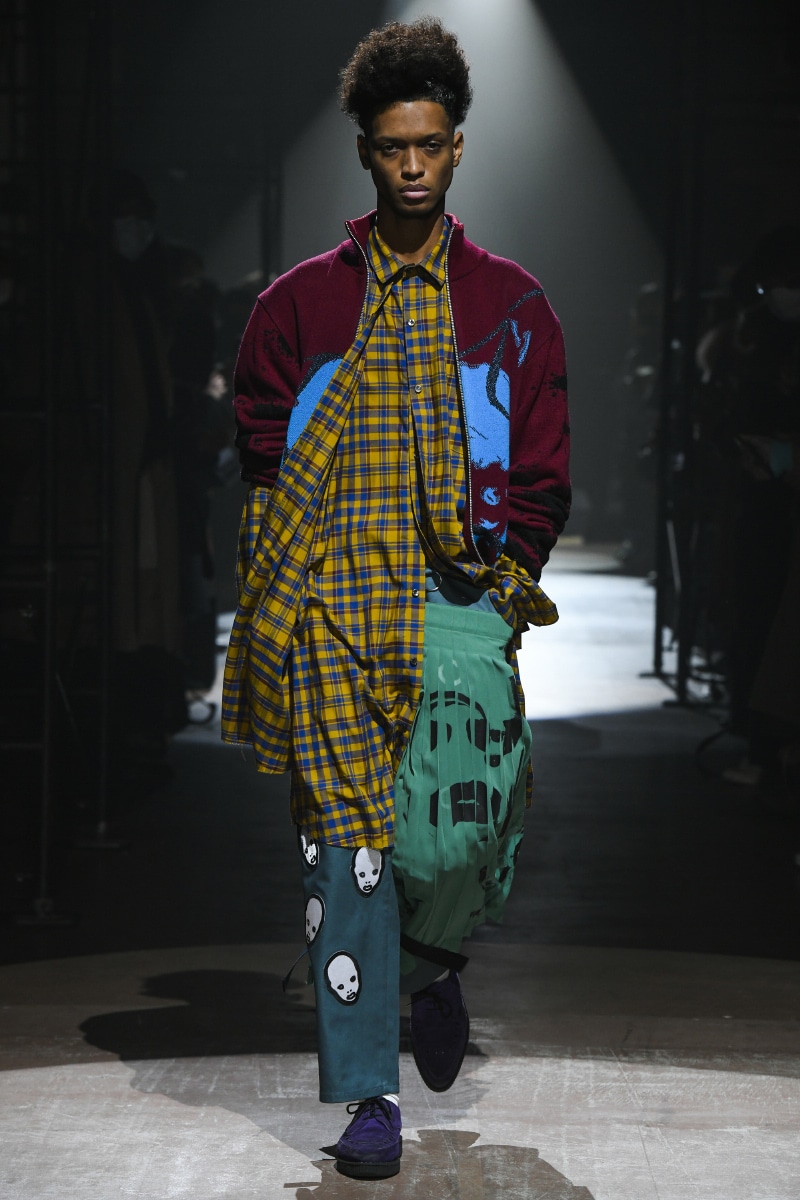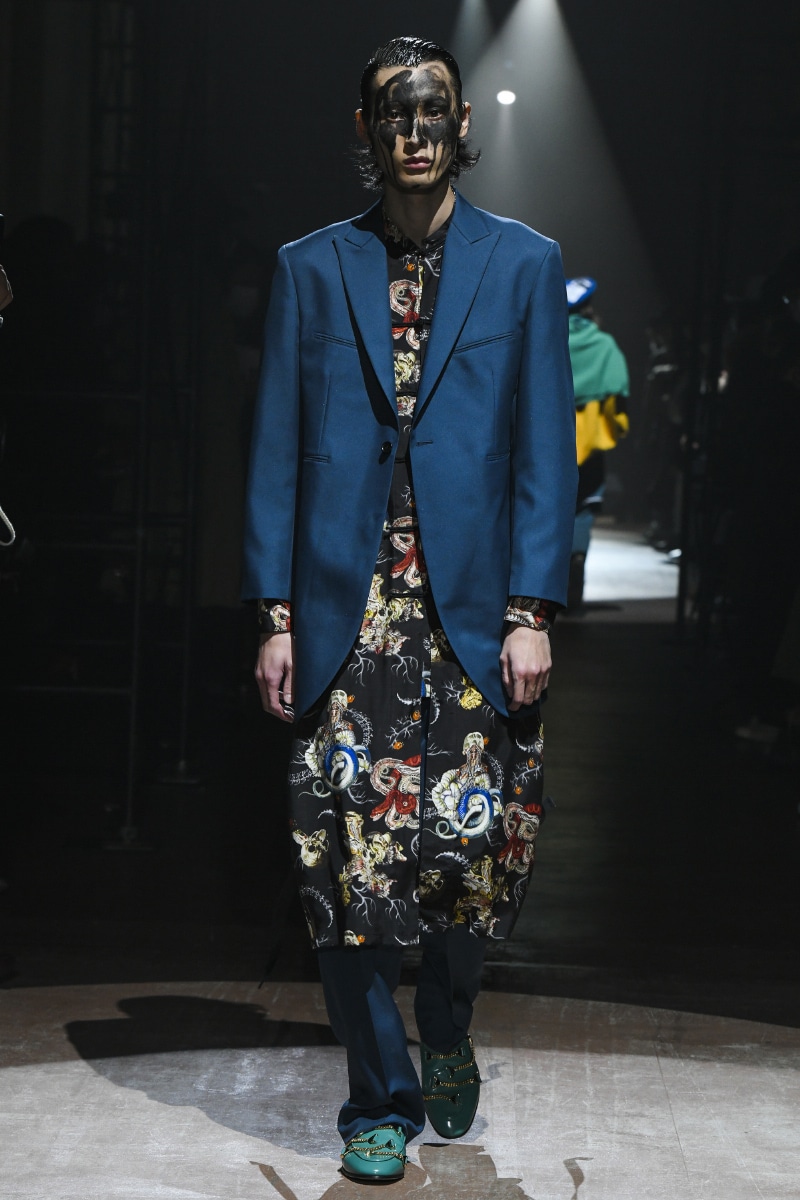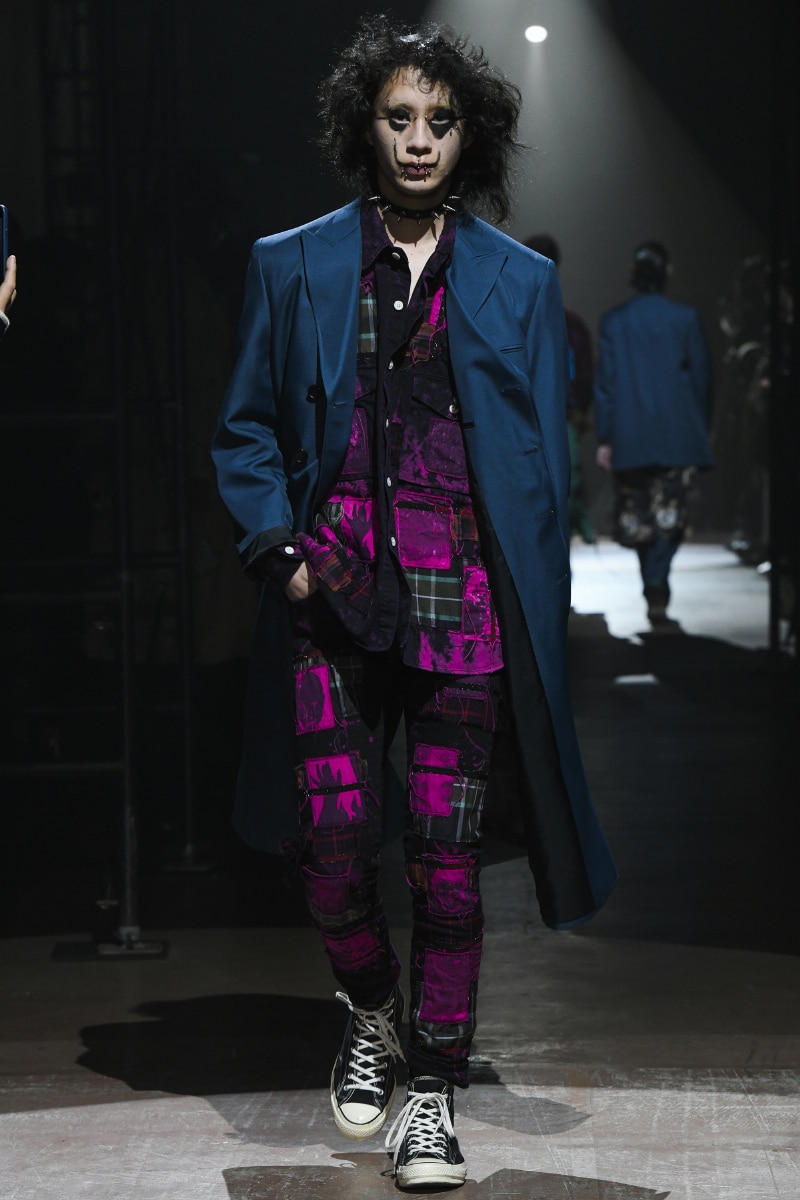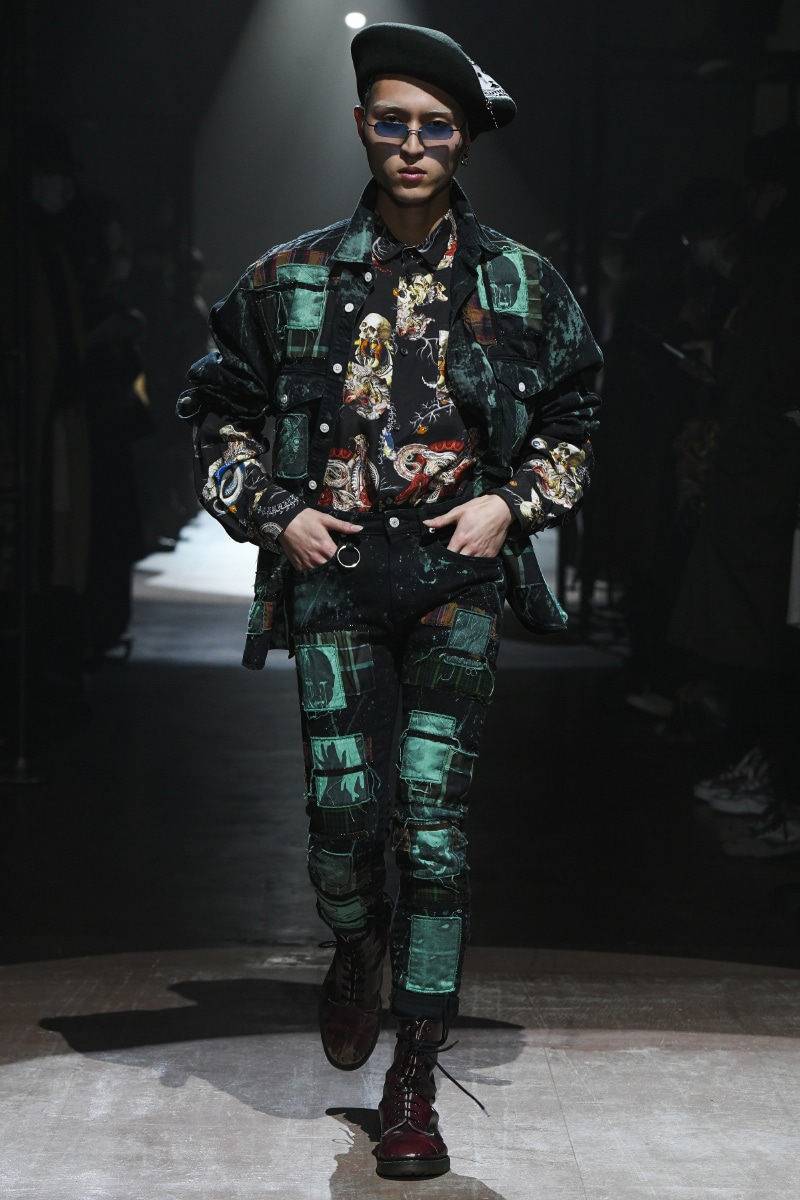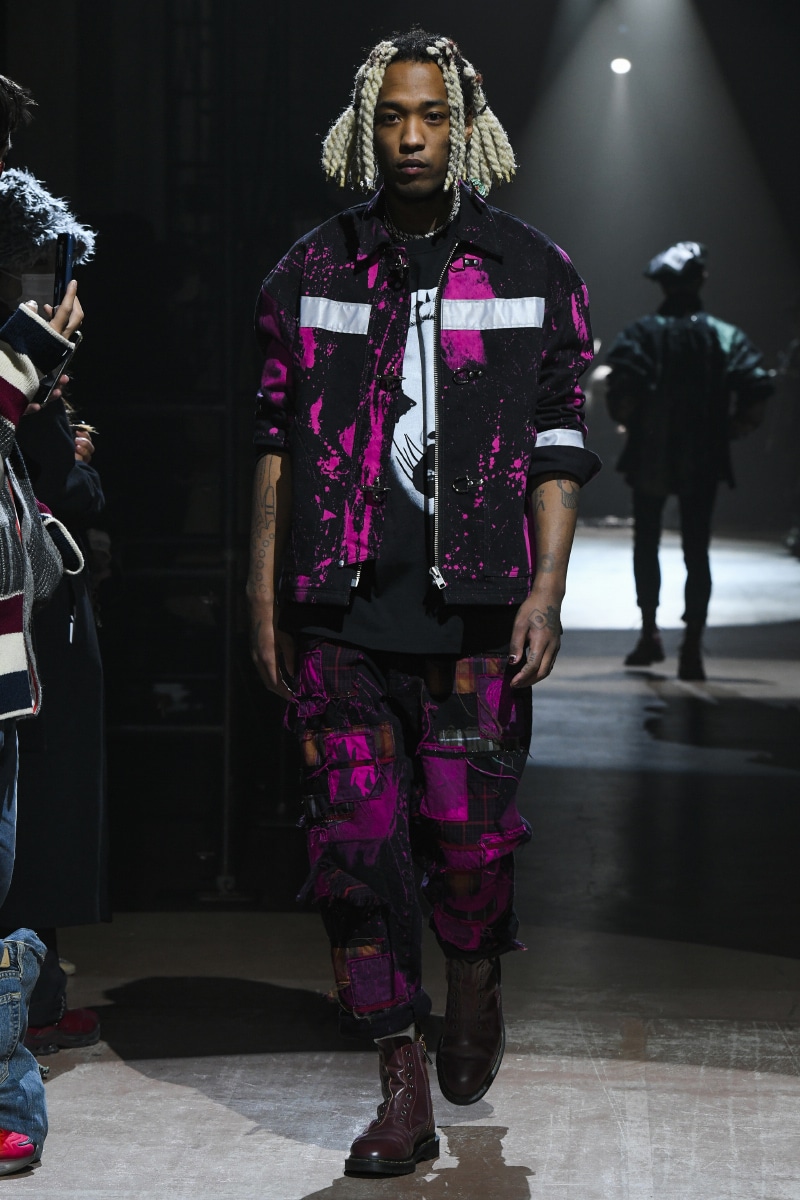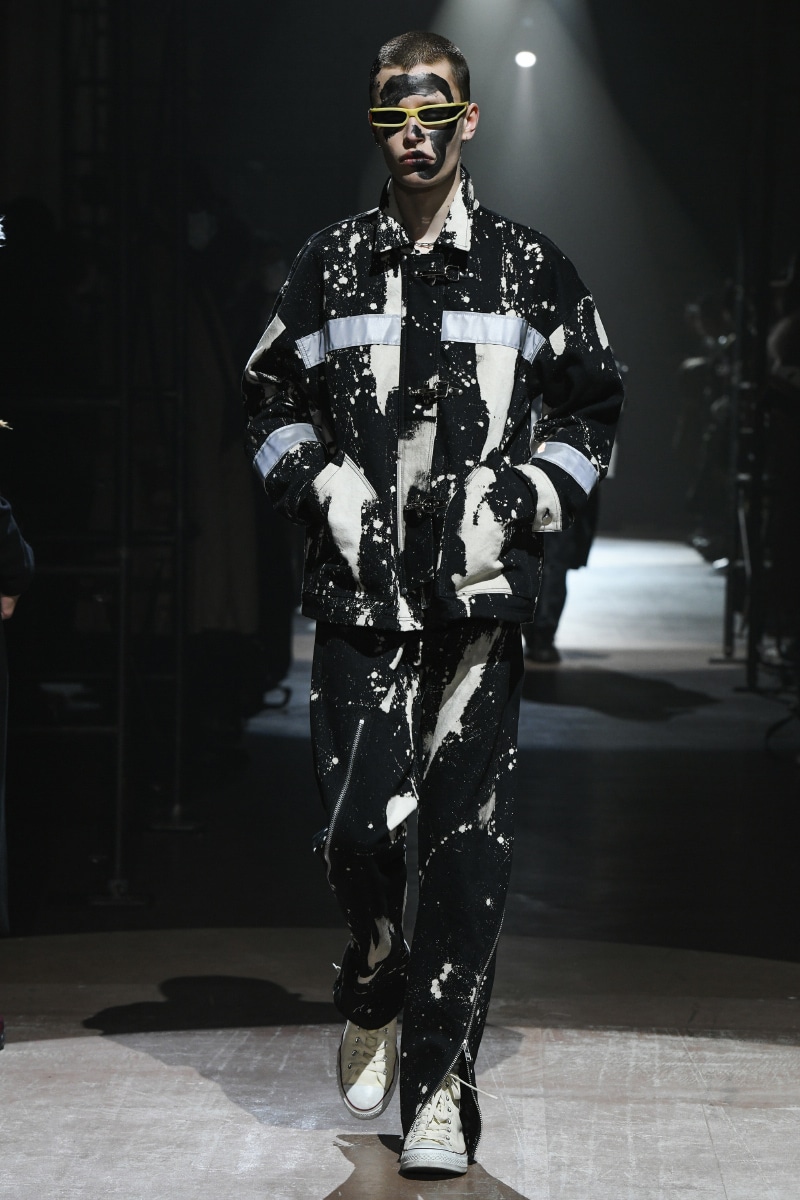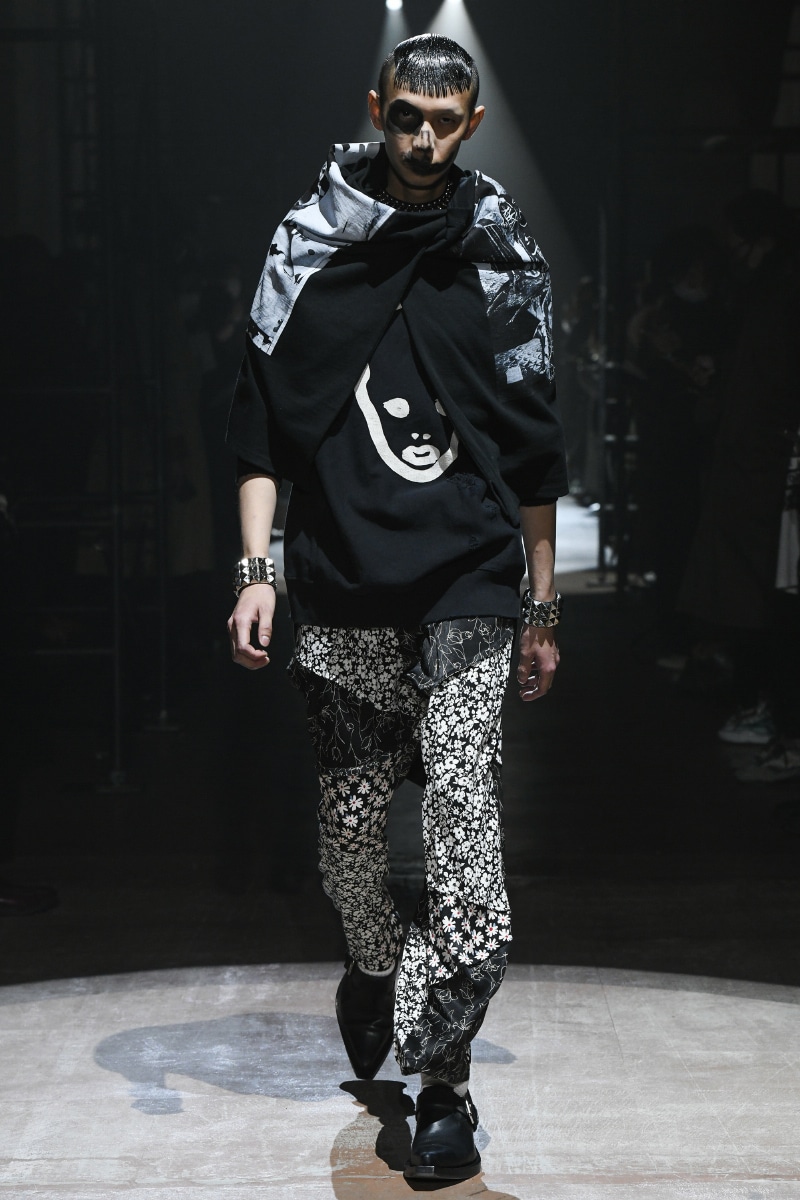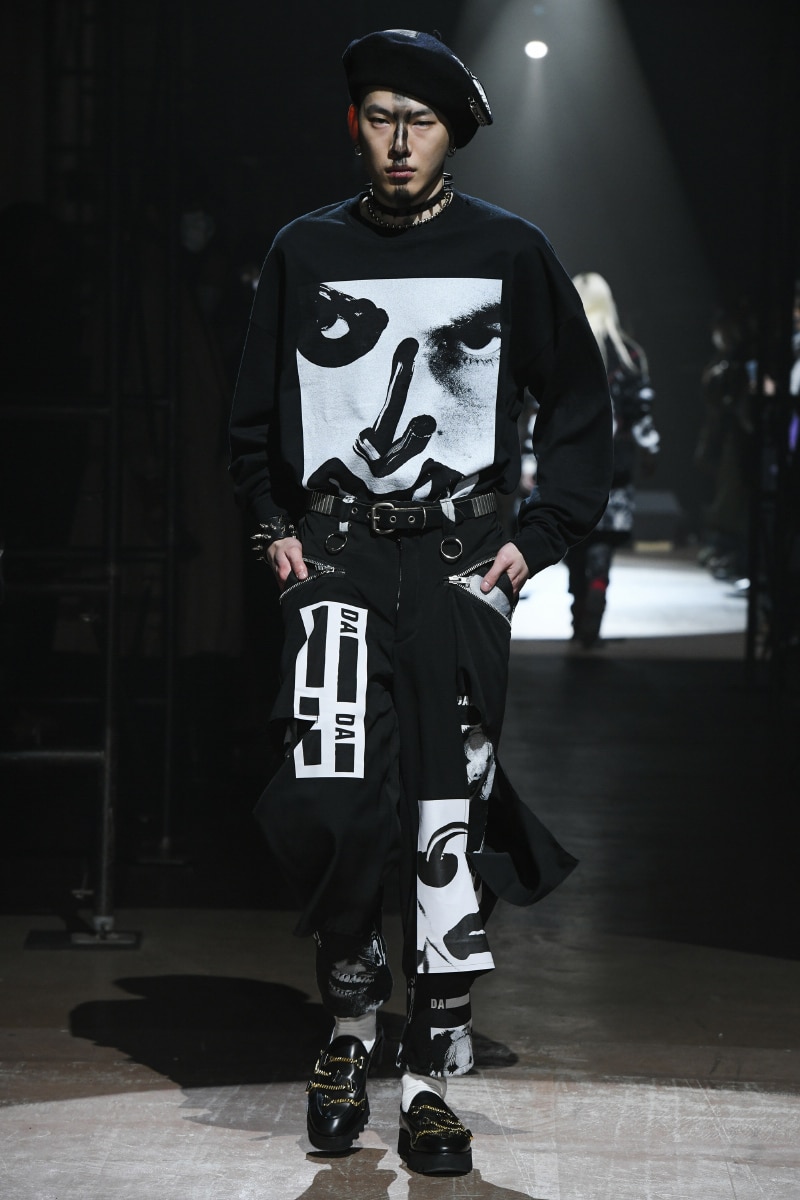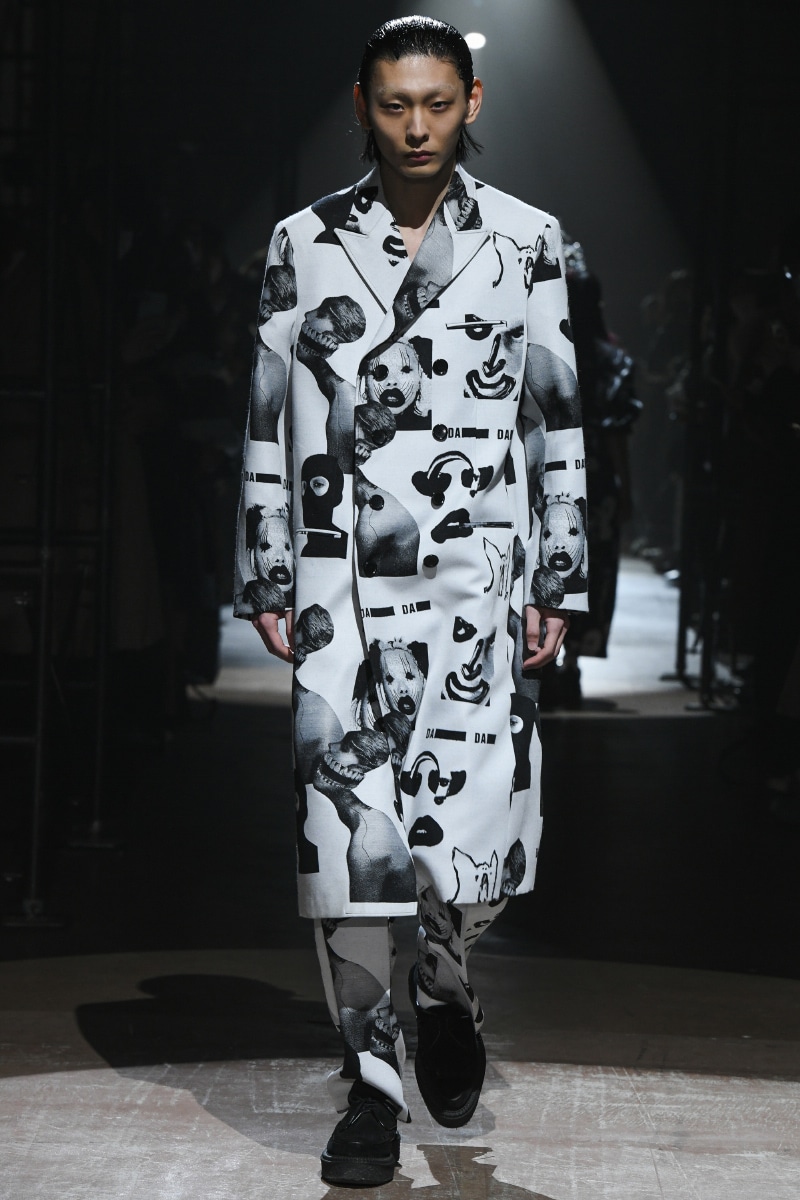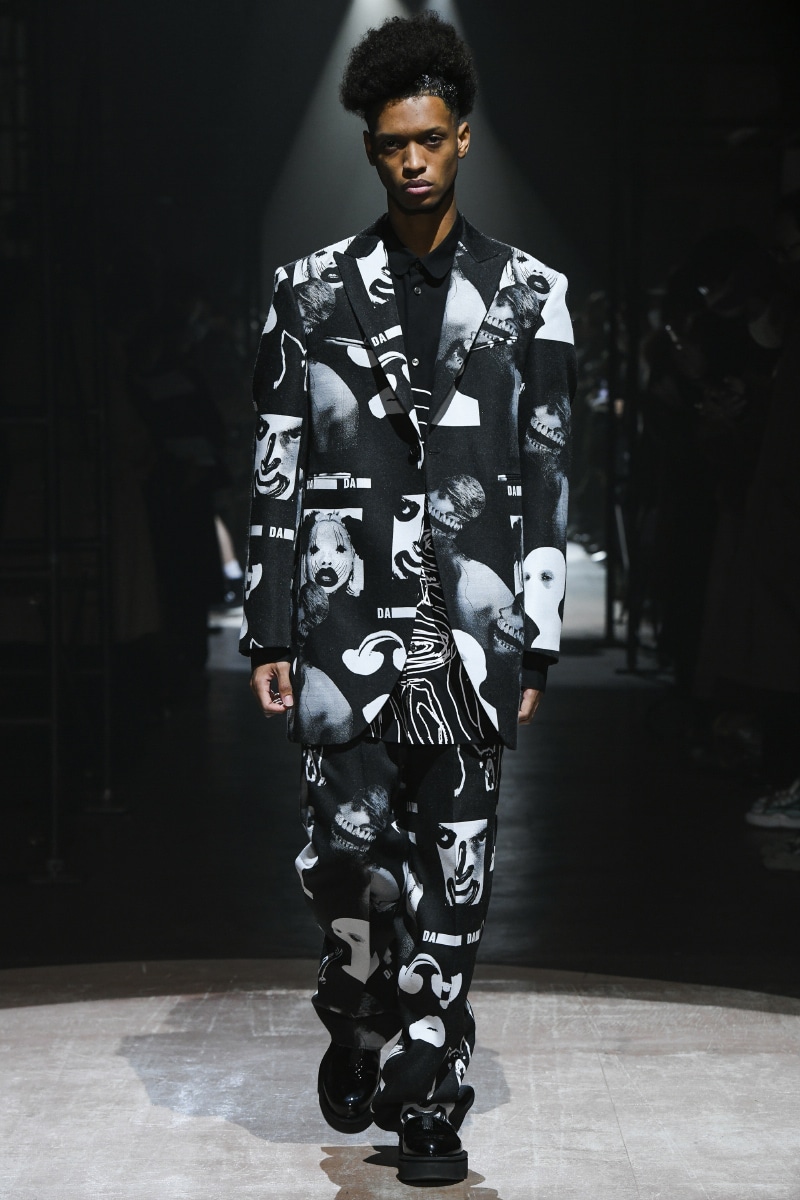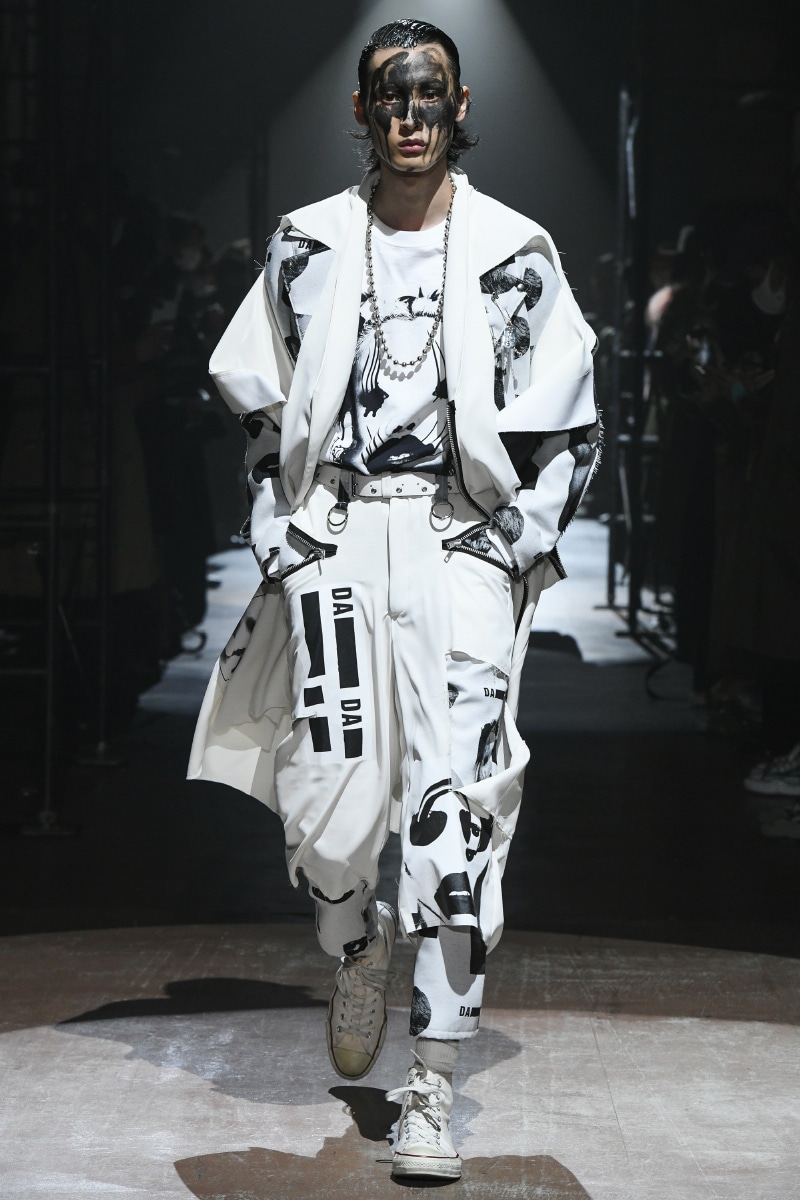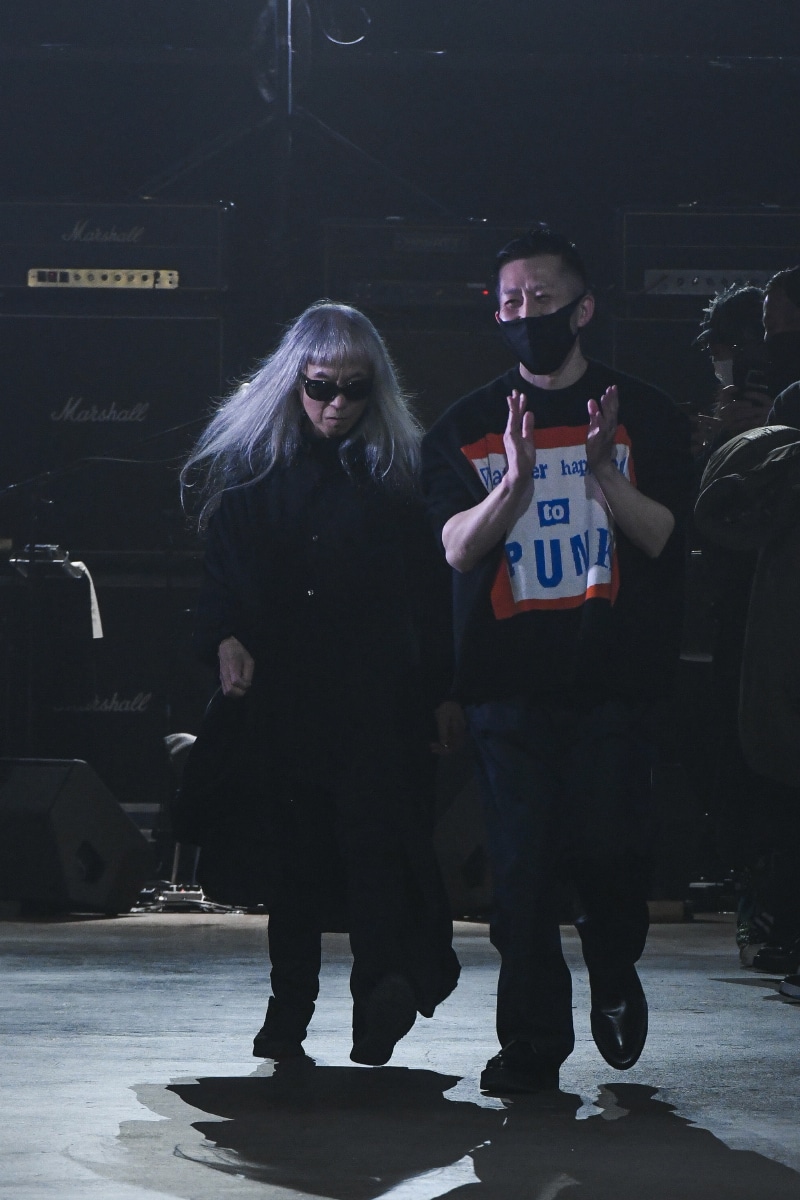 KIDILL is available all over the world including DOVER STREET MARKET in 5 locations worldwide, TRADING MUSEUM COMME des GARCONS, I.T., H.LORENZO, SSENSE, AIR MOSCOW, TOM GREYHOUND.