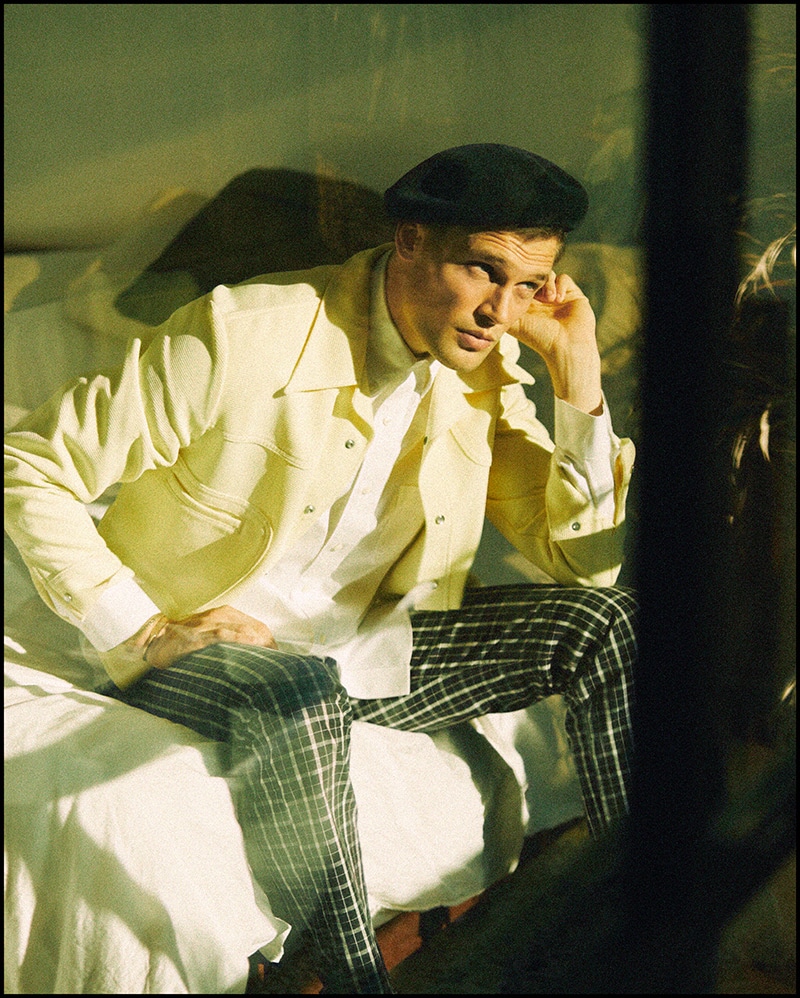 Facts first please, Stefan.
Hey Fucking Young! I was born 27 years ago in a small town based in North-West Germany, close to the Dutch border. When I was 11, I started playing Football and decided to become a professional soccer player. It didn't quite work out in the end, but at least I made it to the 2nd highest league for U19 in Germany. I was super dedicated, and I trained every day for a few years. Also, I created extra fitness training to get stronger, but in the end, I got injured and I also just wasn't good enough to roll on with it. Despite my injury, I think those seven years made me who I am today, and I wouldn't change those for the world.
And as destiny wants it, when you realize things go wrong, suddenly one door closes and another one opens. My cousin got scouted by a model agent and my aunt told me to try it out. A few weeks later I was extremely bored for some reason, and I dived on the website of the agency, where I recognized one guy from a TV show. At that point, I decided to send in some photos. I didn't really think of an outcome as I had no idea what it meant to be a "model". But I got invited to the agency a week later, signed the contract and was in Paris for my first fashion week a few months later. 
Let's talk about this from the outset – tell us how it all materialized for you.
Well, thing is, I wasn't excited at all when I went into the agency since I had no idea what it meant. I thought it was just a small agency that would have been able to provide just pocket money alongside to a real job. When I was sitting in the agency's waiting room, I overheard a conversation of a model and his agent about working in Milan and I felt mesmerized. A few months later I traveled to Paris and to Milan for my very first time. And from there onwards, it all slowly started building up. Meeting lots of interesting people and traveling to cool places has been such a pro-thing in my career.
Three words that describe your best self are…
I would say, curious, accommodating and ambitious, to just to name the good ones *laughs*.
Who's been the best client to work with?
That's a really hard one to answer since I don't want to exclude anyone. In general, I like if there is a really good vibe on set, there have been many great clients to work with over the past decade. Thus said, it becomes more about the people than the actual job. But to name one client I really love working with is GAP. I've been working with them for the past five years and the team is super nice, unfussy, and they provide the most amazing food. It´s more like working with friends, vibe which I love.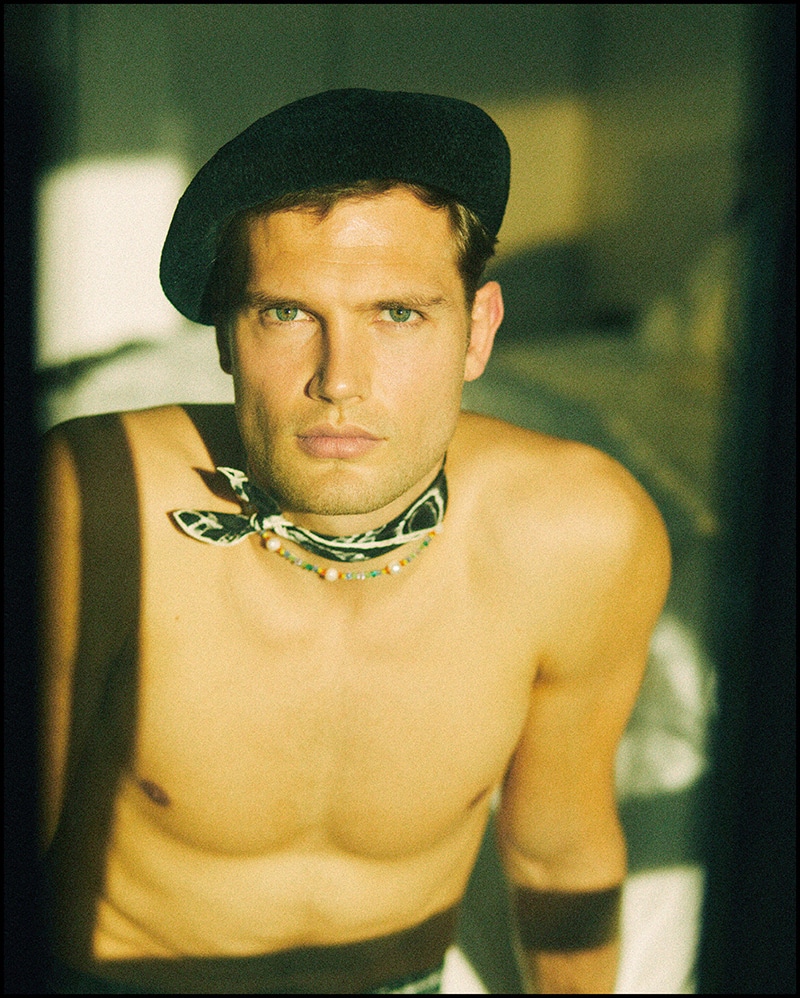 Could you describe your favorite modeling experience so far?
Again, it's so hard to pick one. Which comes to mind first was a job for a luxury/travel magazine I did last year in New Zealand. We flew to Taupo and stayed three nights at the Huka Lodge to shoot a fashion editorial in the hotel, which was right next to the Huka Falls. One night usually costs about 2.000 euros and The Queen comes to stay there regularly. It was probably the most beautiful old school hotel I ever lodged in. It was founded by an Irish man in the 1920`s and used to be a simple fly-fishing camp.
How's it been for you since commencing?
It was a super fun ride with lots of up's and down's, but I don't wouldn't change anything. When I started, I had no idea what modeling even meant. When I did my first fashion week in Paris the agents were super hyped and told me I was going to walk many shows (I was also on option for Calvin Klein among others). In the end, I ended up doing only one, Qasimi. Then suddenly Calvin Klein flew me over to Milan the night before the show. I met Barbara Pfister, the casting director. I wore two looks, walked for the art director who didn't say a single word to me and subsequently I got back to the hotel with no further information. I thought I was going to walk the show the next day. At 1.30 a.m., I got a message from my agent that my looks were canceled, and I was disappointed once again. I ended up booking my first one week later in Amsterdam for the Tommy Hilfiger lookbook with Vinnie Woolston, who I really looked up to back then. Since I had no idea how to move about in front of the camera, he did.
The next seasons went way better, and I walked three to four major shows in Europe and I slowly started booking better jobs. I think I was quite lucky in hindsight because some of my friends opened many major shows, but after that, they didn't end up booking any money jobs. I didn't see it that way back then. 
I never really had a huge boost, so I'm really glad it all evolved slowly over time. I think the majority of setbacks are very healthy in the end, in order for you can appreciate the good times even more.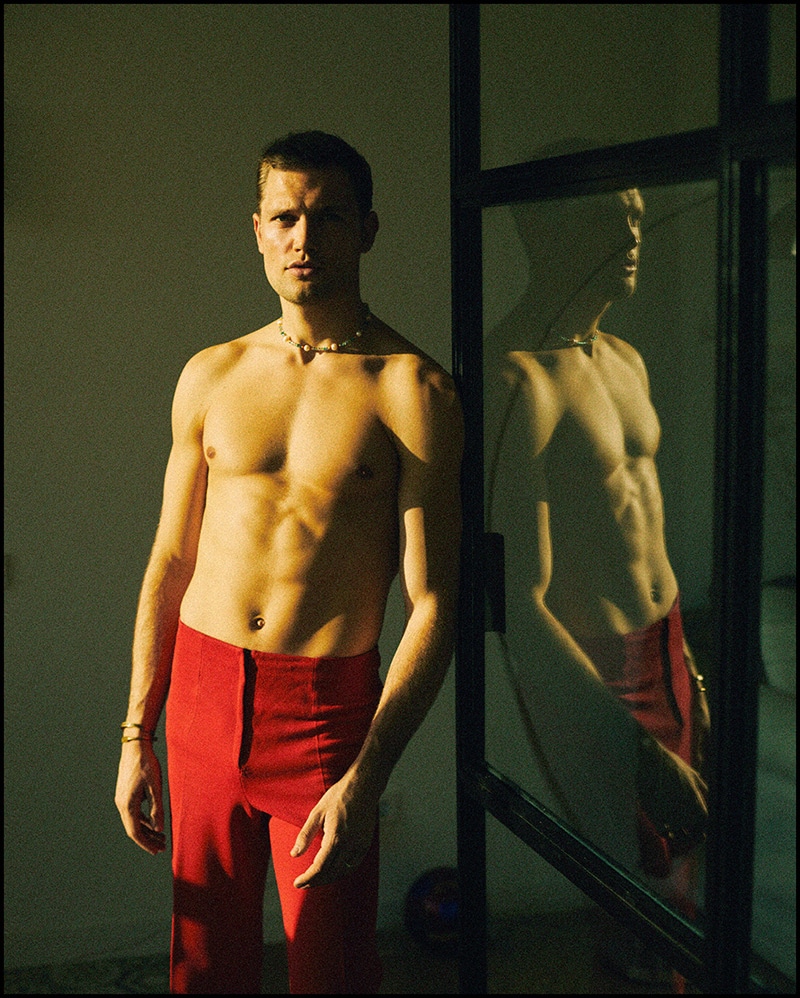 As a greatly-esteemed model across social media, what are your thoughts in regard to the whole Instagram thing?
I think Instagram is a great tool to show a bit of your personality and your work. It becomes more and more important, as almost all casting directors look first on Instagram nowadays. When you do castings, you also have to leave your Instagram handle. Also, more and more clients combine model bookings with Instagram posts, etc. I still didn't find out how to use it the right way, but I think the best advice is to just have fun and try different things.
What are the things that really matter to you?
I think in the end it's most important to be in peace with yourself and have a good network of good people around you. As a dad, my whole perspective shifted from just everything about me to know to have a little human (my daughter) you have to take care of. I think that was one of the biggest gifts in my life, together with my beautiful girlfriend, who helps where she can so I can still do this job, where you have to be able to be very flexible. 
How does having a family impact your job?
Life definitely became more complex, but also more meaningful to me. It opens way more dimensions to life. Likewise, in the end, I think everyone who thinks about getting a child should just do it. I think it doesn't really impact your success in life and if it does, maybe you're are snapping up the wrong side of things.
Do you feel emboldened through your social media channels? If so/not, how come?
Not really! I enjoy sharing things. Sometimes more and sometimes less, but I think it's super important not to identify yourself with things people comment. Neither the good nor the bad things and always detach yourself from social media. You are definitely not your follower count. In general, I think it can be a great form to connect and exchange. Love when people get the books I recommend or listen to podcasts I share and recommend their favorites in exchange.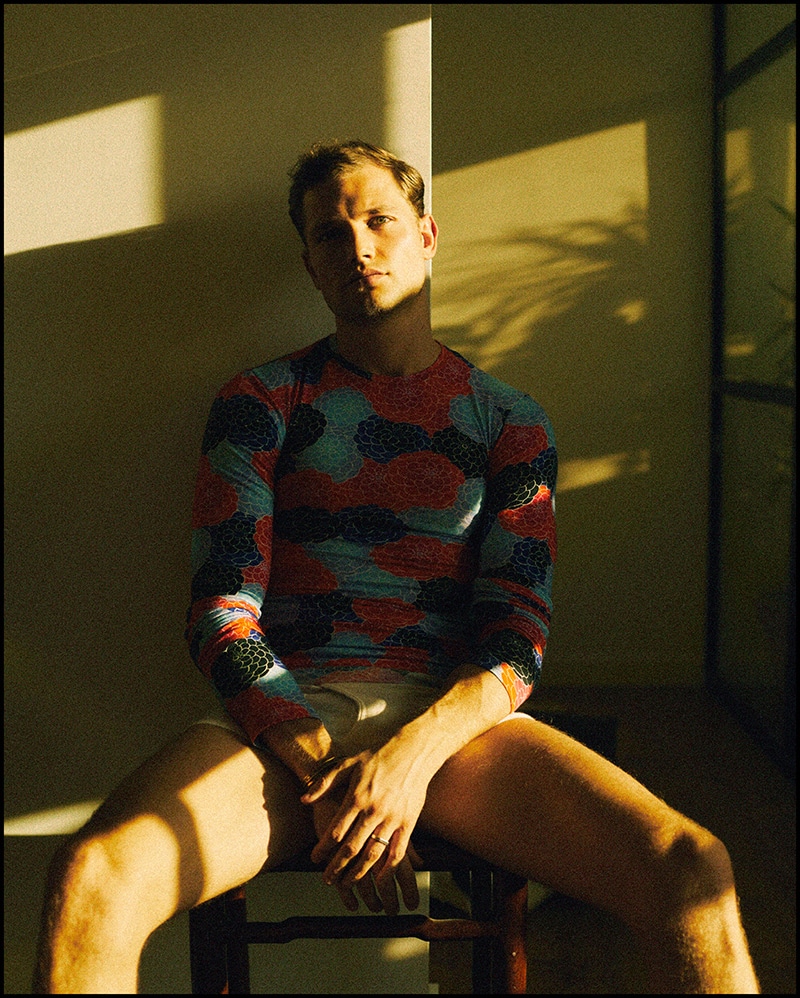 What do you wish you could have done differently throughout your journey?
Nothing or I might have ended up somewhere else. I'm very happy where I am now.
Any major inspirations?
As I mentioned earlier, I wanted to become a professional athlete; hence, some of the best athletes in the world just like Cristiano Ronaldo, Messi, Pele, Kobe Bryant, Arnold Schwarzenegger, but always keep in mind there are always two sides of the medal. I also love the way Tim Ferriss thinks and sees the world differently than almost everyone else. I can really recommend his podcast.
What's your biggest remorse?
Nothing I can think of really. Maybe that I haven't tried many things, because I was scared of what would happen, but in the end, you can only learn from it and I try to be more fearless in the future.
What do you wish you could have done if you could go back in time?
I think it would have been amazing to be in Berlin when the wall came down and east and west were reconnected.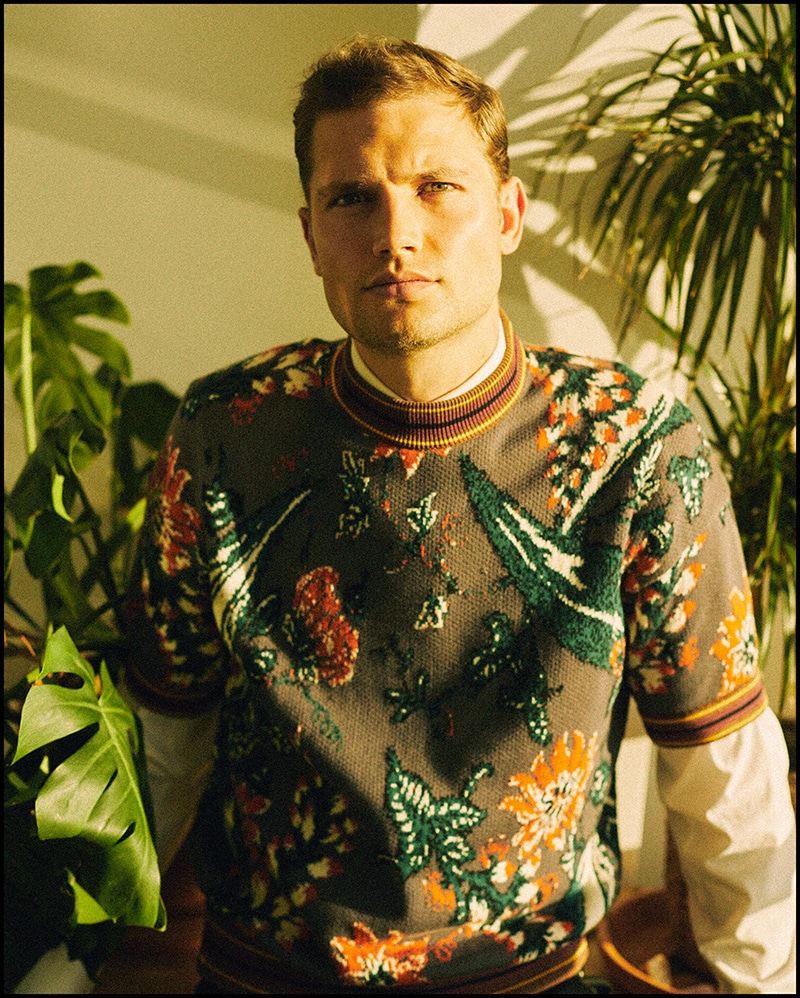 What's the wisest lesson you've learnt being in the industry? 
Be fearless, you can't really do anything wrong; just be frankly interested in people. Be professional and take care of your body. 
Any advice to give the young wave of aspiring models, wanting to venture into such field?
Have patience, be fearless, take risks and take care of your body and more importantly, of your mind. The business can seem very superficial and when someone just opens and closes your book without even looking at you, but keep striving.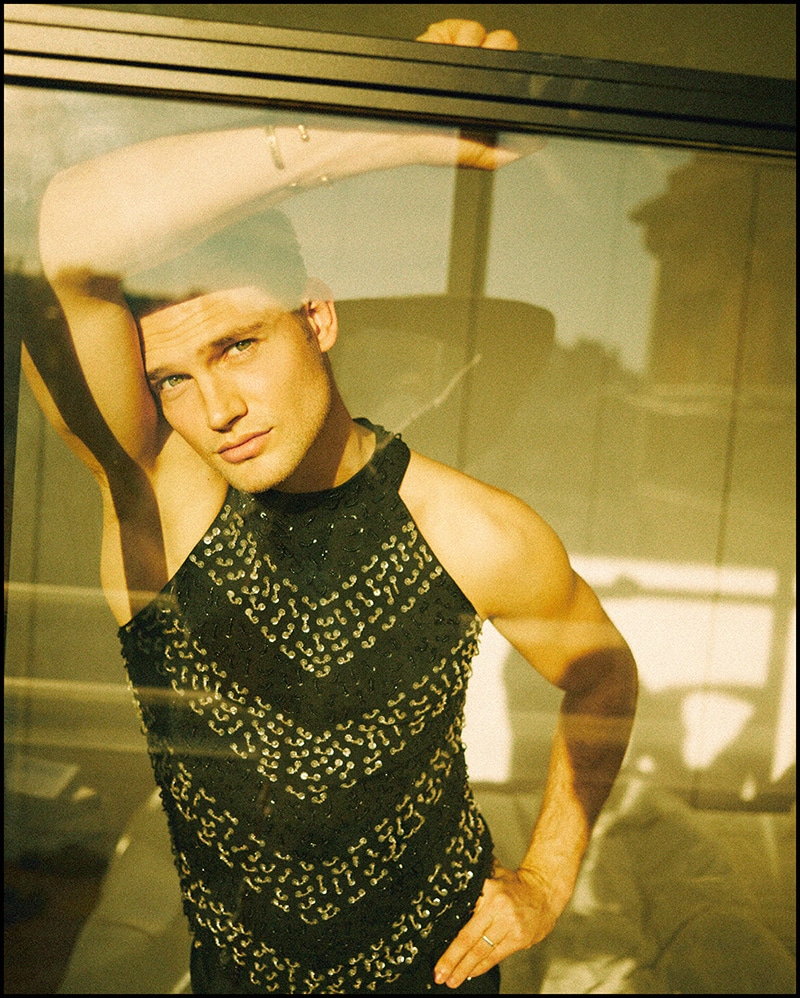 Photography: Victor Santiago @byvictorsantiago
Styling: Juan Camilo Rodríguez @firebombshell
Styling Assistant: David Mesa @leadventure__
Talent: Stefan Pollmann @stefan_pollmann
Brands: Prada, Acuario, Dries Van Noten, Voltrova, Raf Simons, La Perla, Lee.