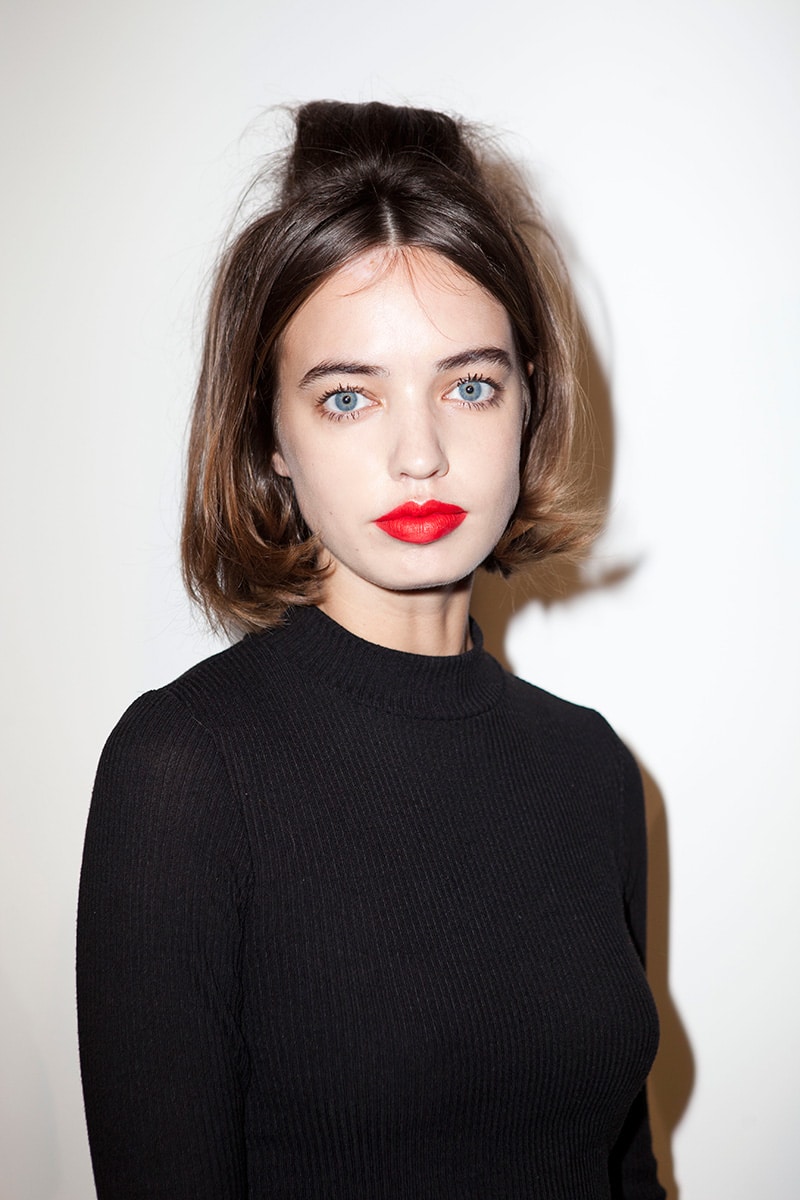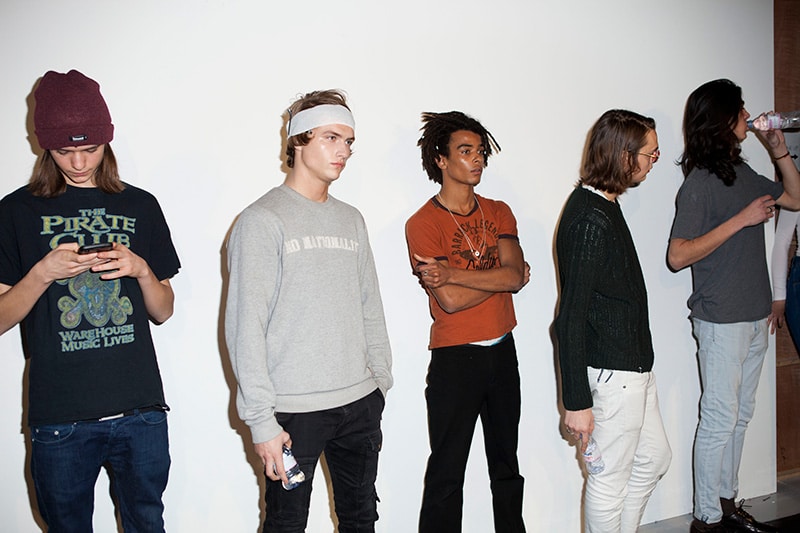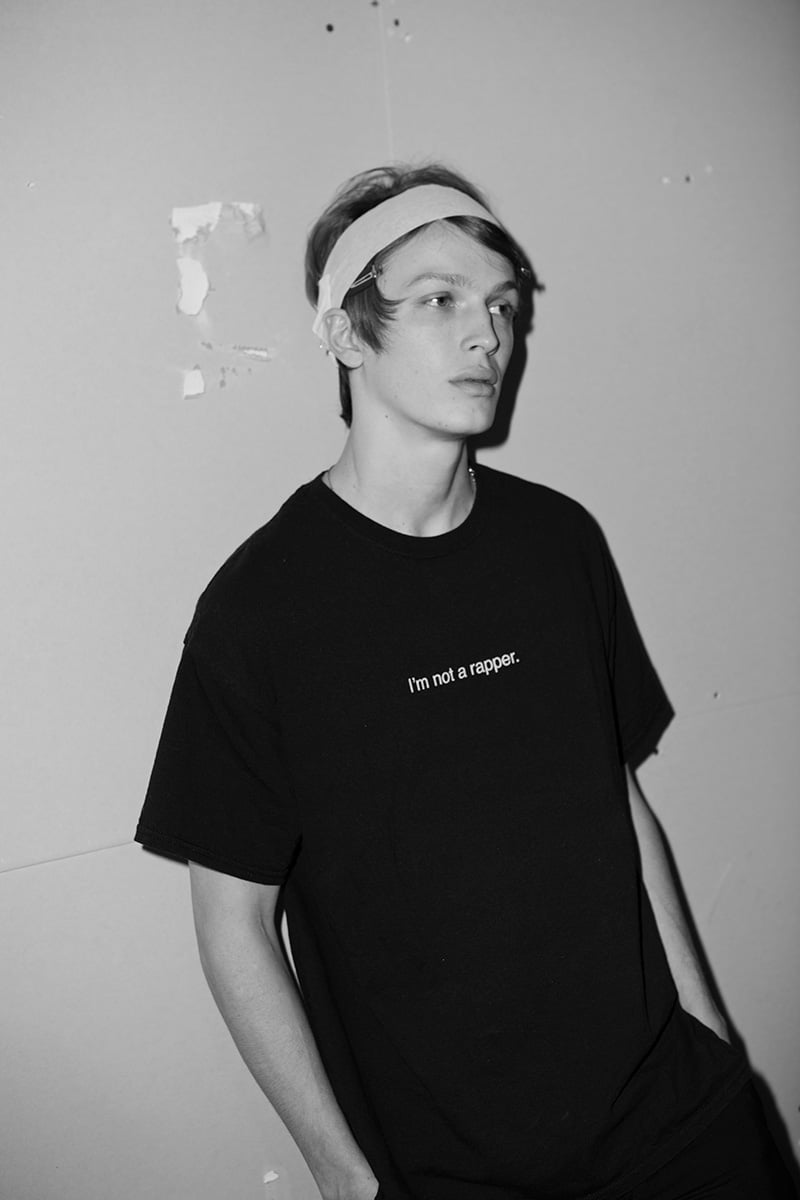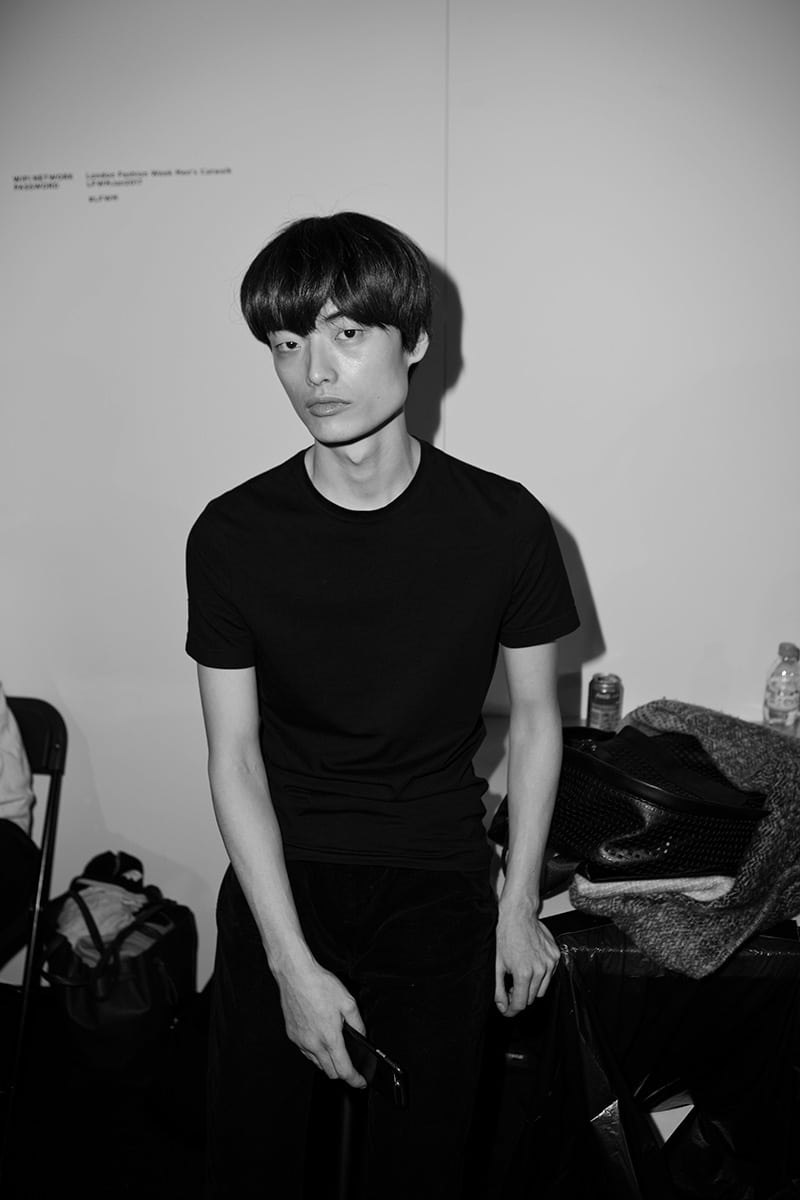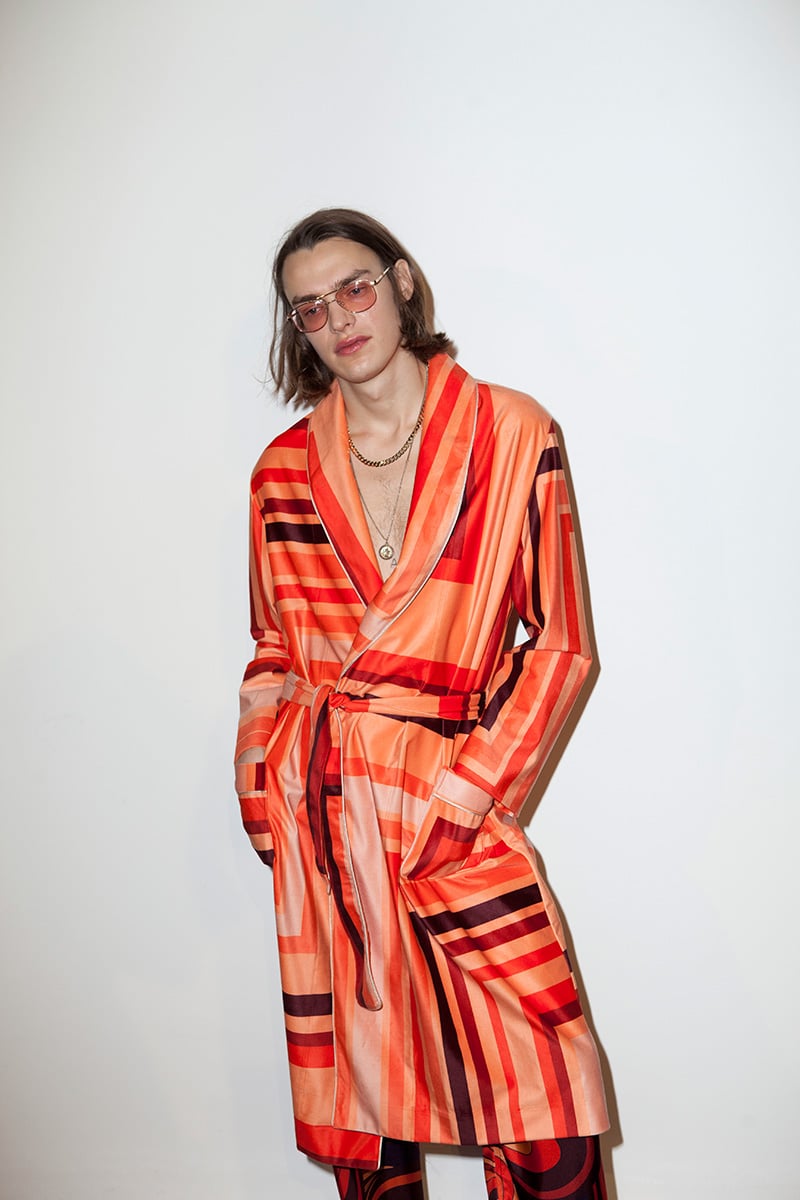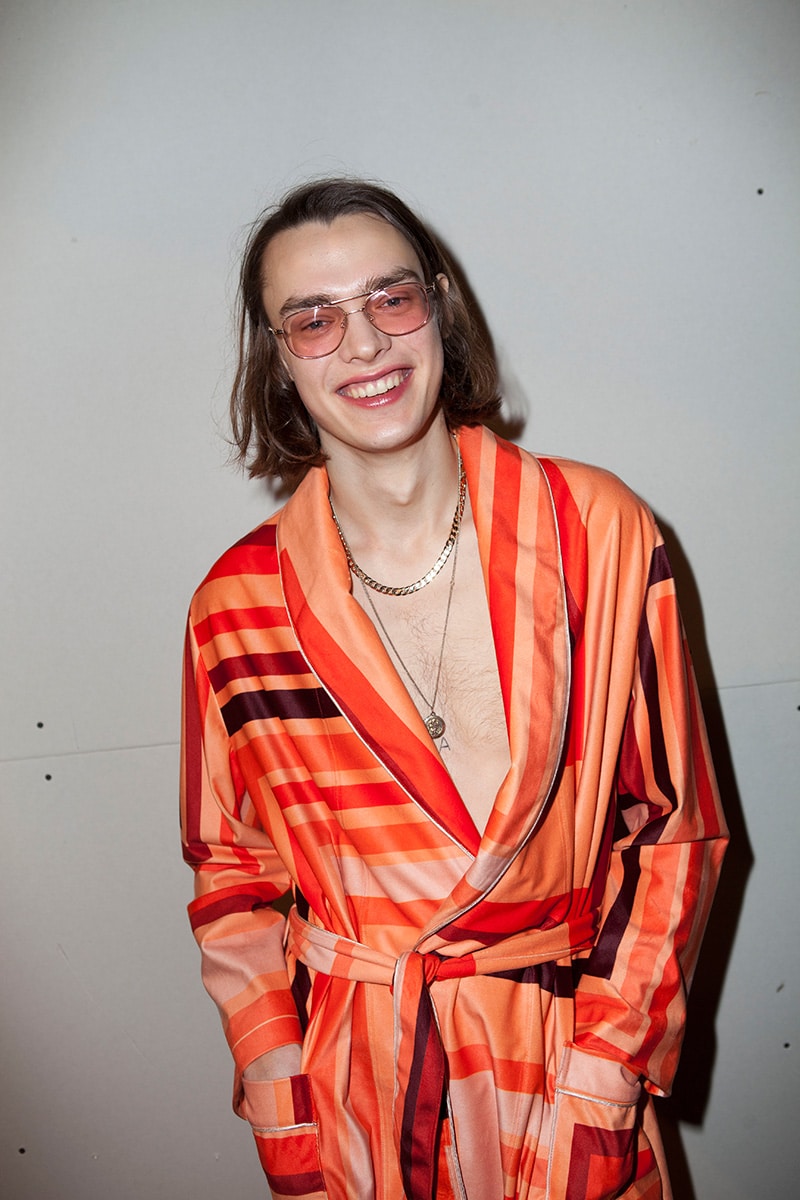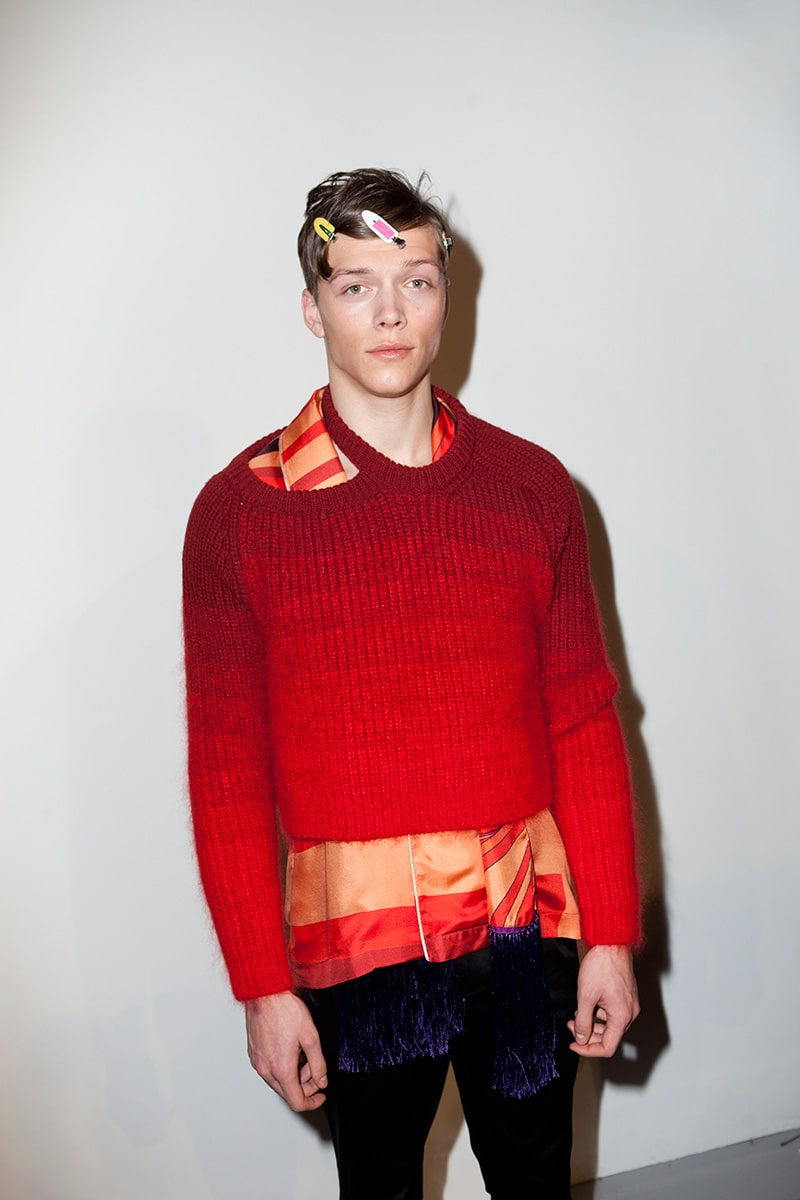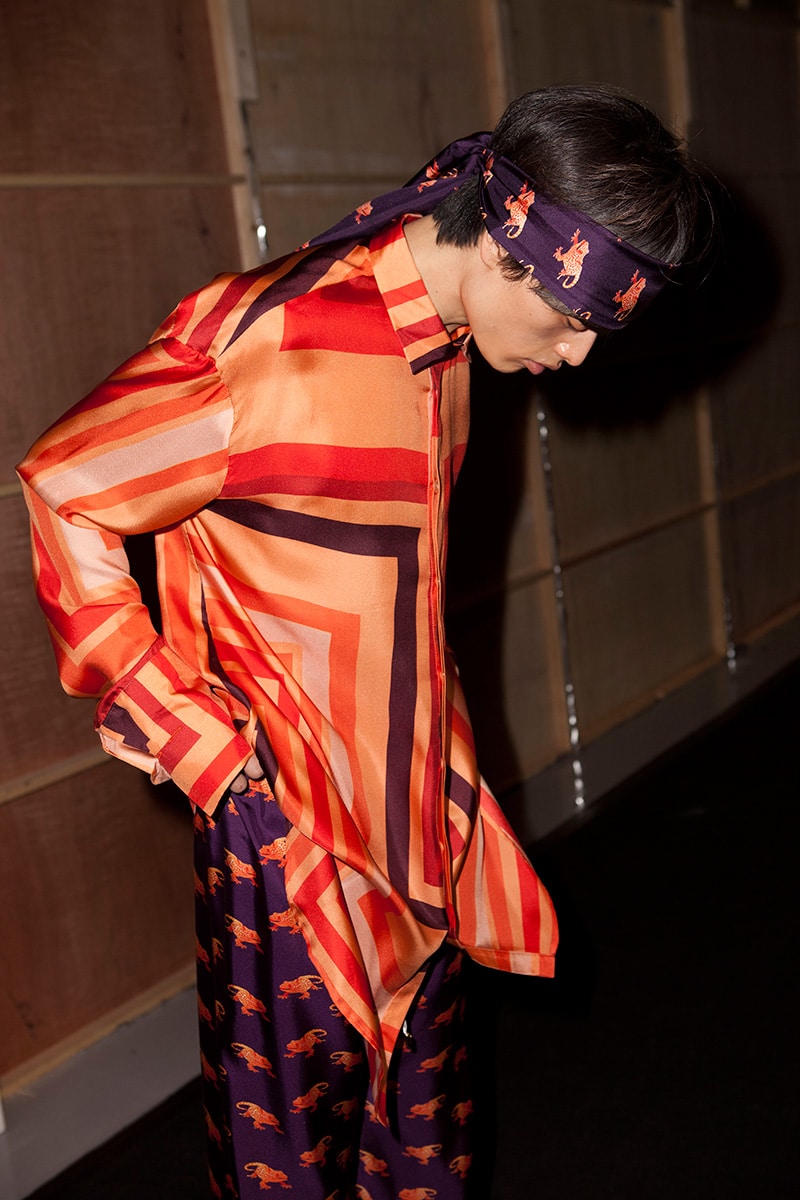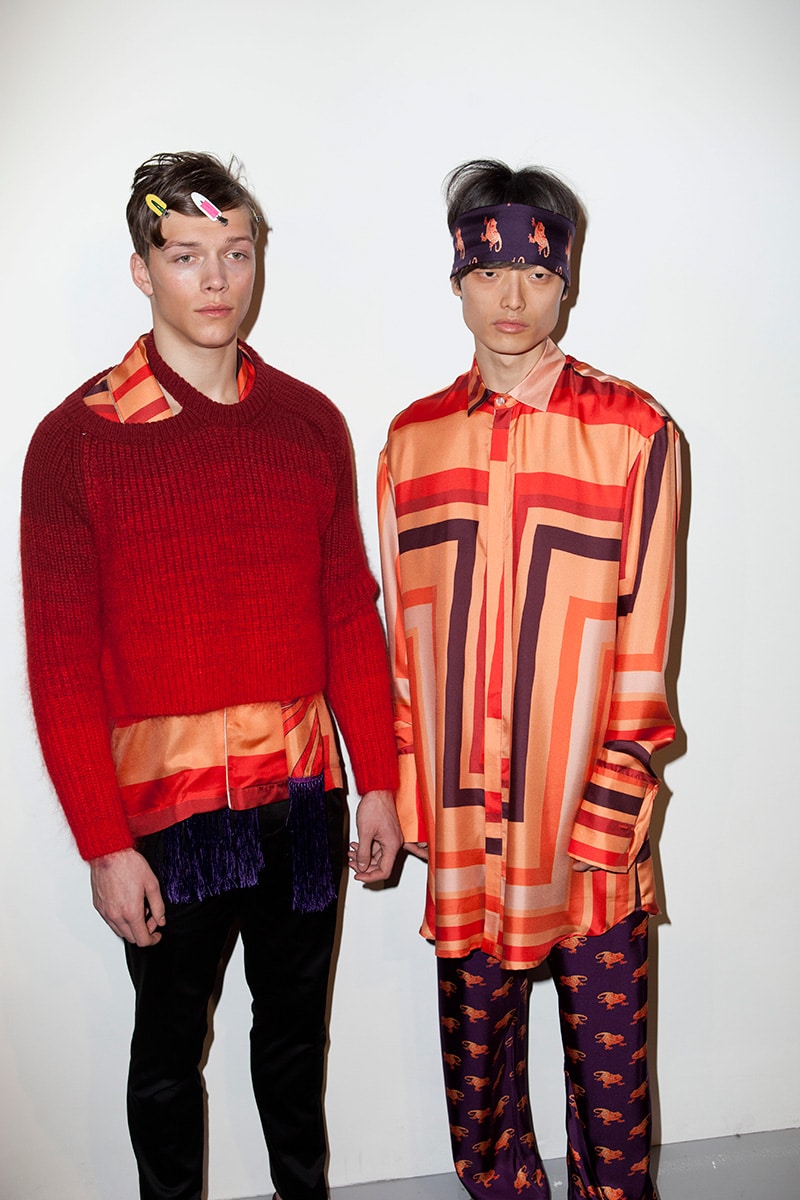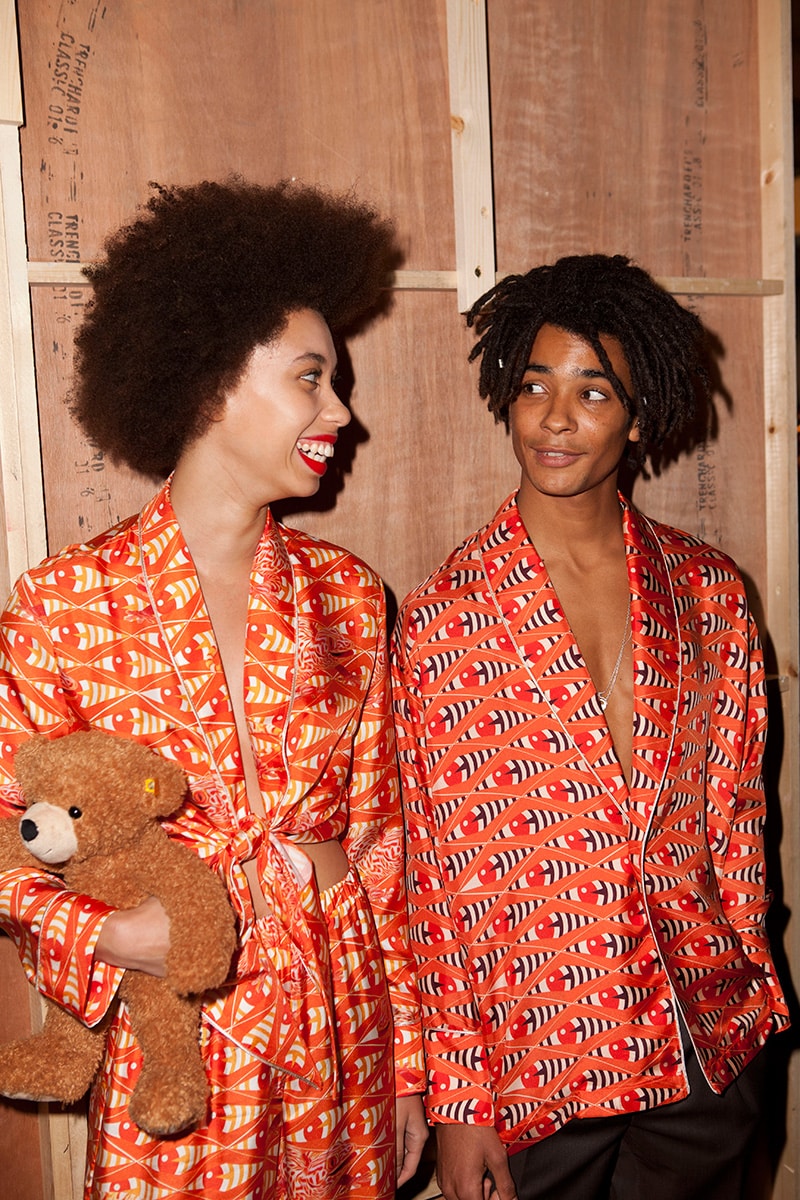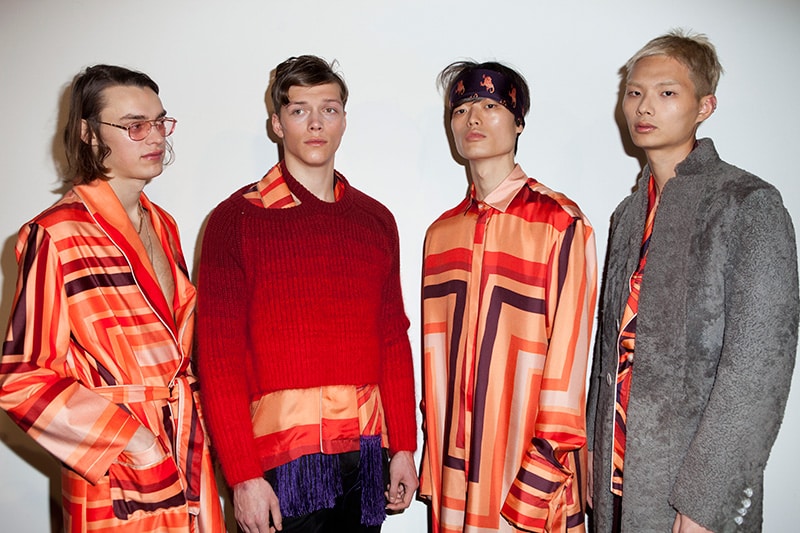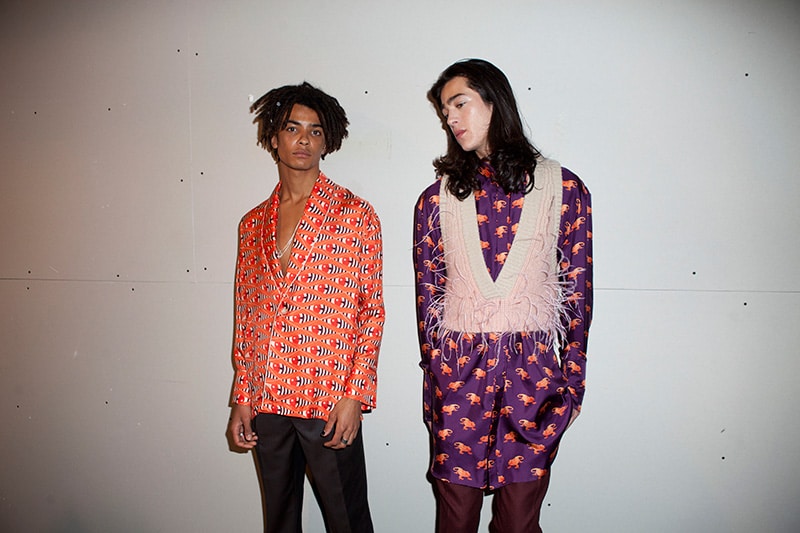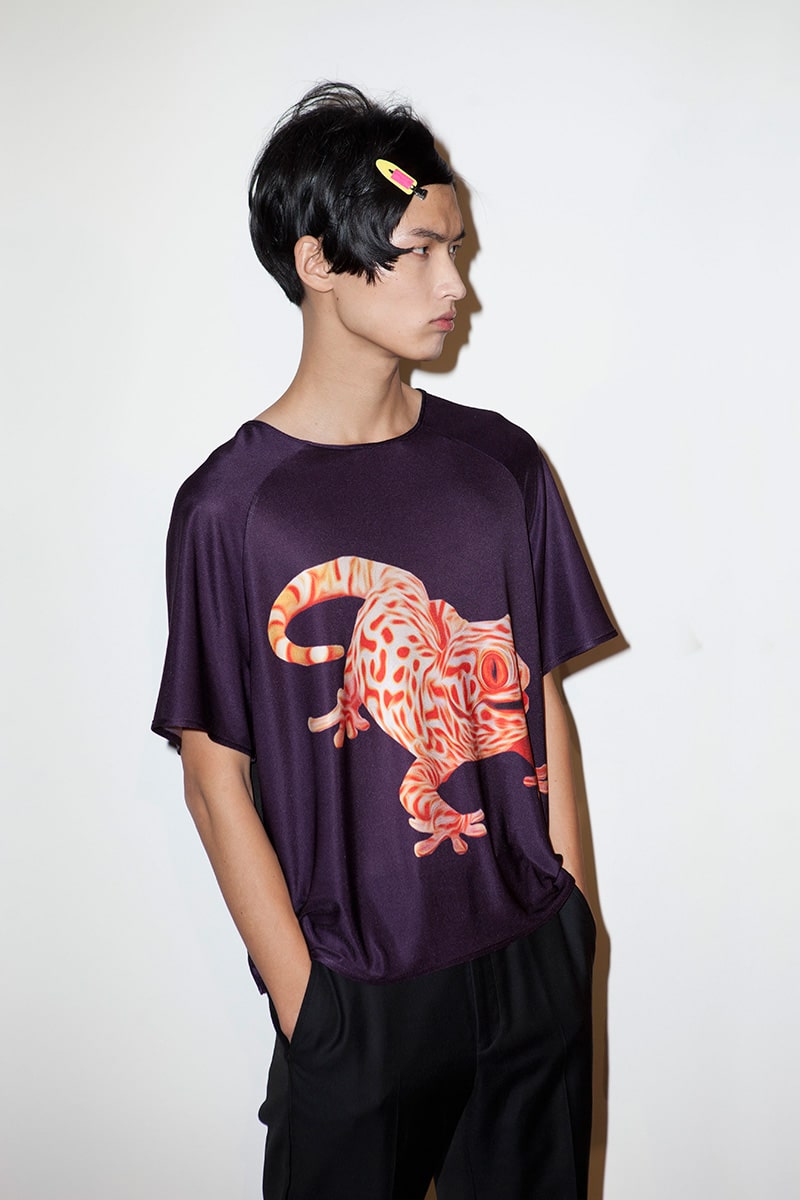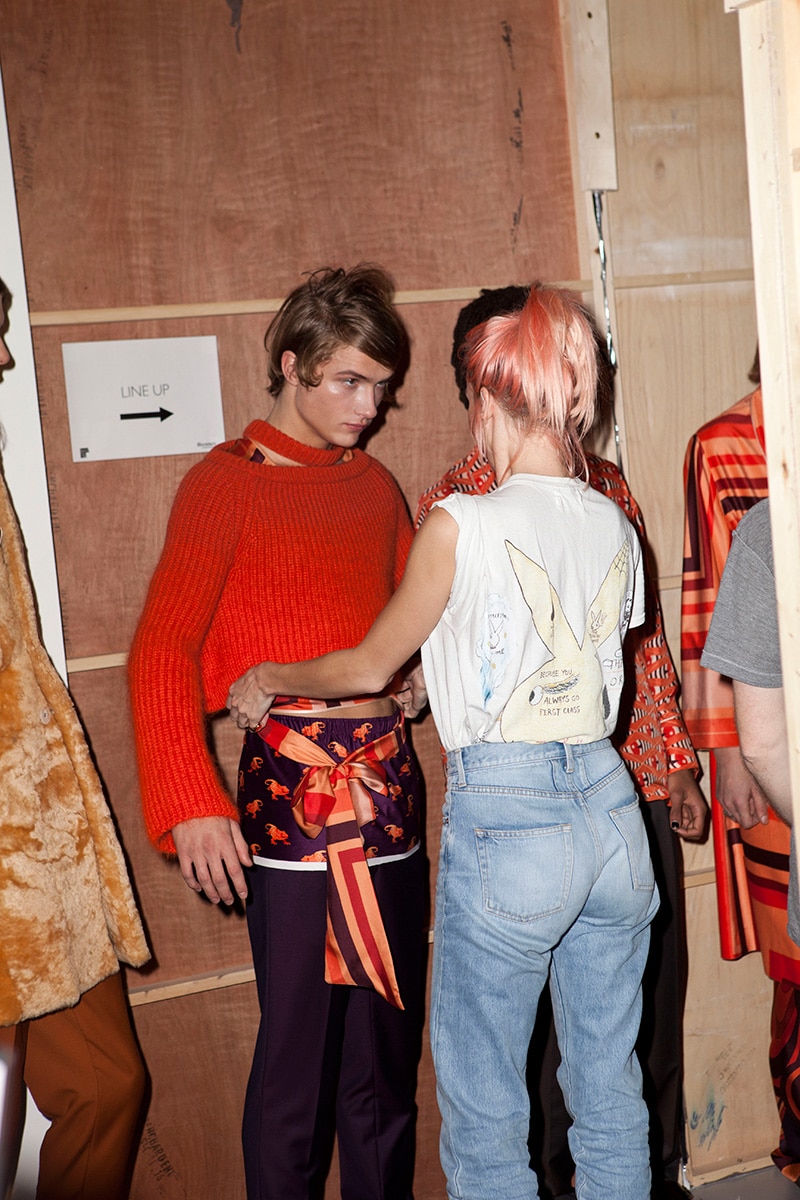 Influenced by entrepreneur and pornographer Paul Raymond, Katie Eary flooded the catwalk with rich hue of purples and orange, cashmere and silks, creating an atmosphere only fitting to underground 70s Soho.
Daisy Lowe opened the show, slinking down the runway in a deep purple printed nightwear dress, setting up the theme of the collection. Eary showcased a selection for men and women of glamorous nightgowns, smoking jackets and ostrich feather adorned knitwear updating the 70s aesthetics by altering necklines and cropping, fully evoking all the sensuality of 1970s opulence while cementing her looks in the present day. Print was a crucial feature of her take on FW17, with repeated lizard patterns studding the materials as well as an interpretation on the classic 70s psychedelic swirls, their lustiness heightened by flow of the silk fabric.
Against the backdrop of a wall plastered with inflatable plastic breasts, Eary takes the glamour and the sauce from an era of sex, leaving behind the tacky and the dirty to create an alluring world of erotica and fun.
Photos by Elliott Morgan in exclusive for Fucking Young!