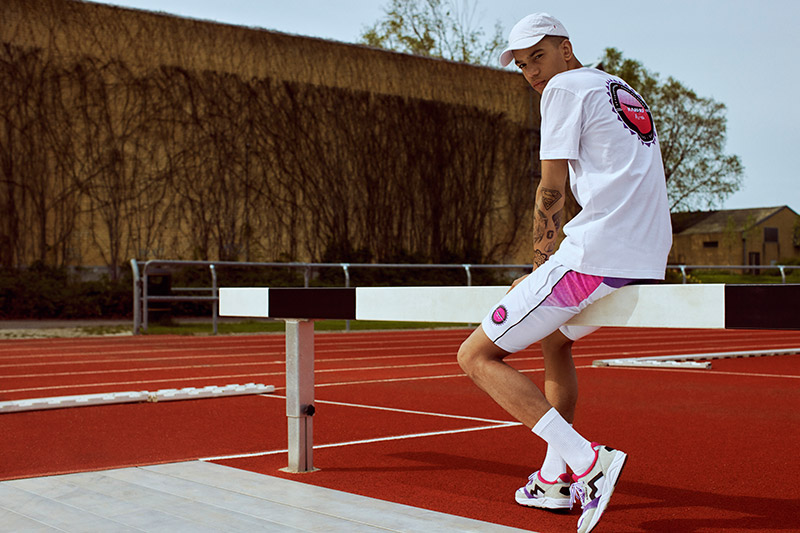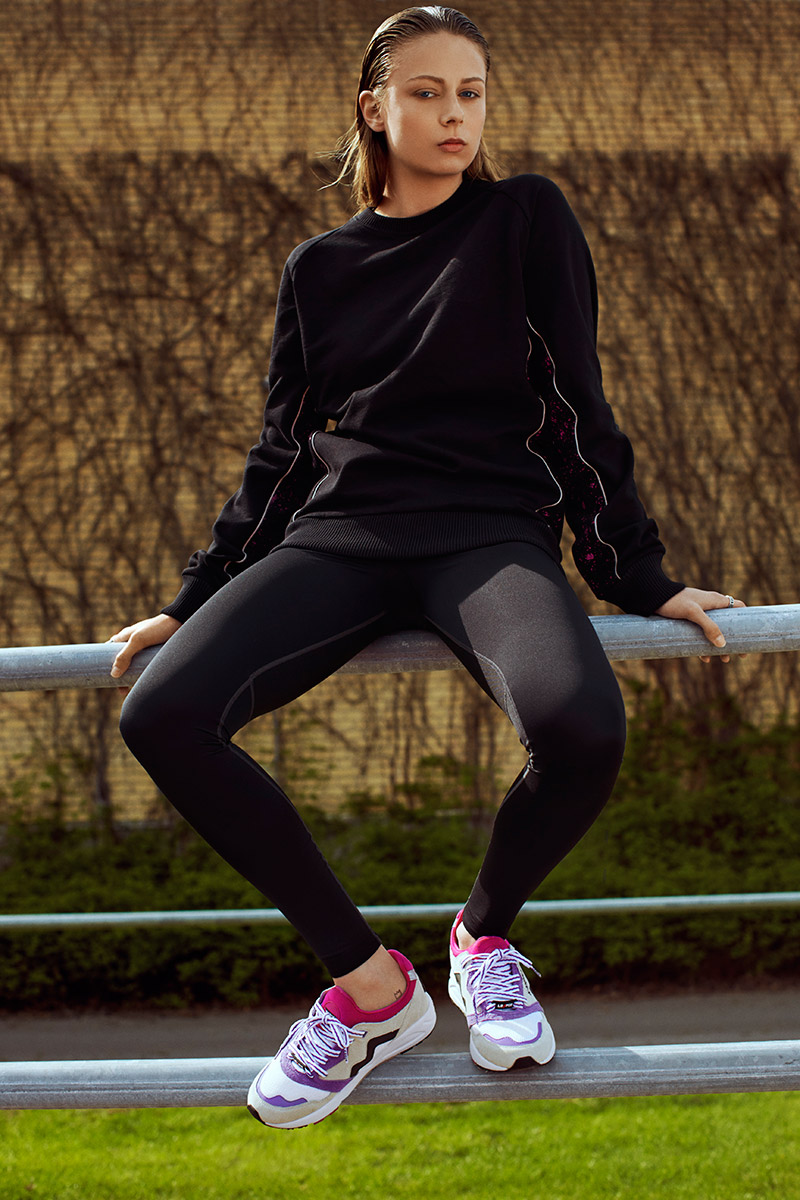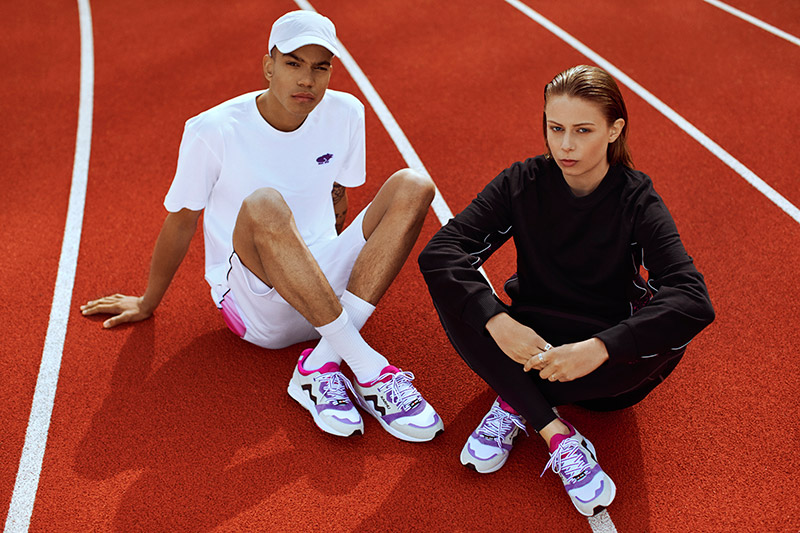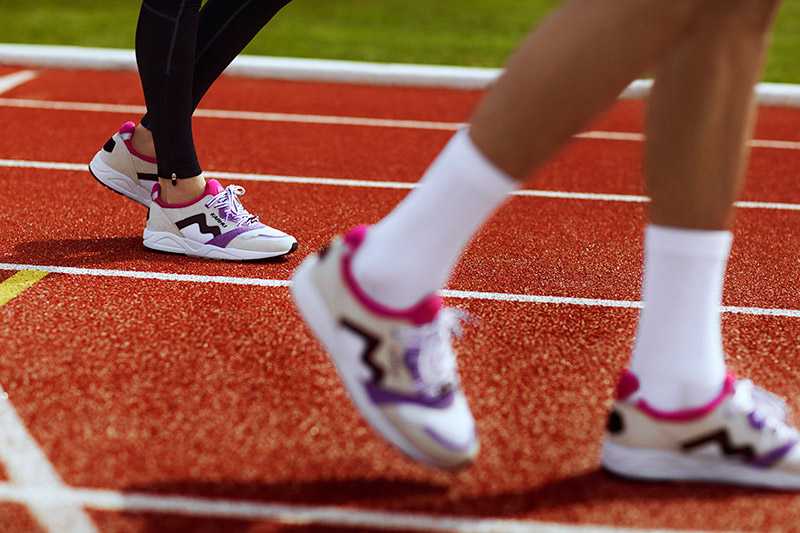 This capsule collection consists of a crewneck sweater, t-shirt and a pair of shorts. Inspired by 90's athletic aesthetics and linked with the retro running shoe model, Aria, Karhu and Le Fix will coincide the launch of the collection and shoe in Copenhagen June 18th 2015.
Just as the shoe appeared back in the days, the capsule collection is based on the Karhu Aria's original colours: white, purple and fuchsia. As the collection interprets the 90s sporty look with striking details, no contemporary trends were added like high performance fabrics.
Instead Le Fix pays homage to the era with colourful prints and soft cottons giving the capsule a lively edge.
The capsule apparel collection will launch on June 26th 2015 in selected stores, and exclusively in Le Fix Copenhagen on June 18th.