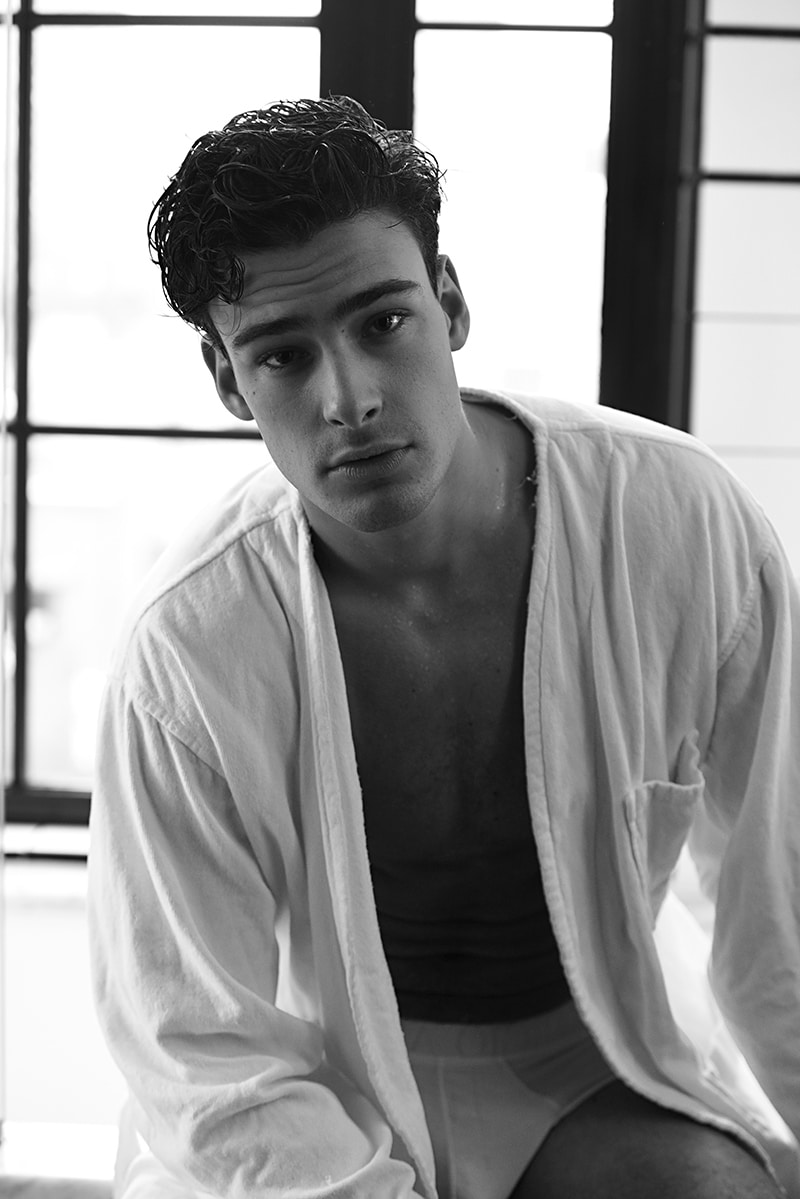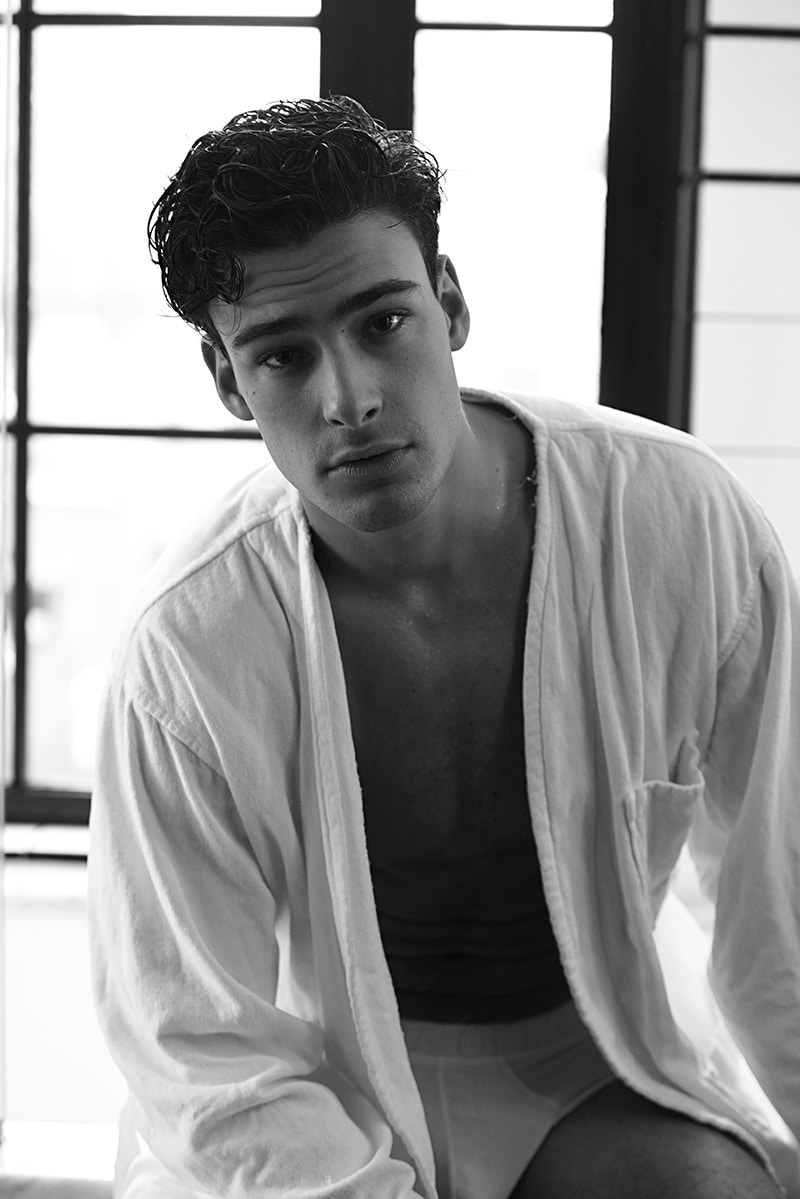 Before we get deep-down on this, let's begin it with the basics. Could you introduce yourself to us?
My name is Justin Petzschke, I'm 23 years old and I grew up in Hamburg Germany. I love playing music and soccer, which I started playing as a boy in school.
By the end of high school, I didn't really know what I was going to do with my life. I was thinking of continuing my education but didn't really know what field I wanted to study. When I was 15 years old that I was on a school trip with my classmates to an art museum.  A model scout agent gave me his business card and told me to reach out to him in a few years if I grow any taller; I was a little short for my age, but I kept that business card in my wallet and still had it three years later. I decided to contact him because, by the time high school was over, I had grown taller. Remember, I really didn't have concrete plans after high school, so I thought, why not- let's see where this road might lead? I then reached out to him and went to the meeting, which went well, and I ended up signing with my first agency.
I still would have made the same decision. I don't regret it, as I love traveling and I'm very happy and proud I have made it to New York and to live here. I hope I can continue to travel the world and meeting and working with nice people and that I'll have continued success and hopefully a long career.
I think that making it in New York City and making a living in this industry is one of my greatest achievements so far.
Three words that describe your best self are…
Funny/Funloving, honest, and energetic.
Who's been the dream client to work with?
I've already been fortunate enough to work with two of my dream clients, Armani and Hugo boss. I would love to work with Calvin Klein in the future.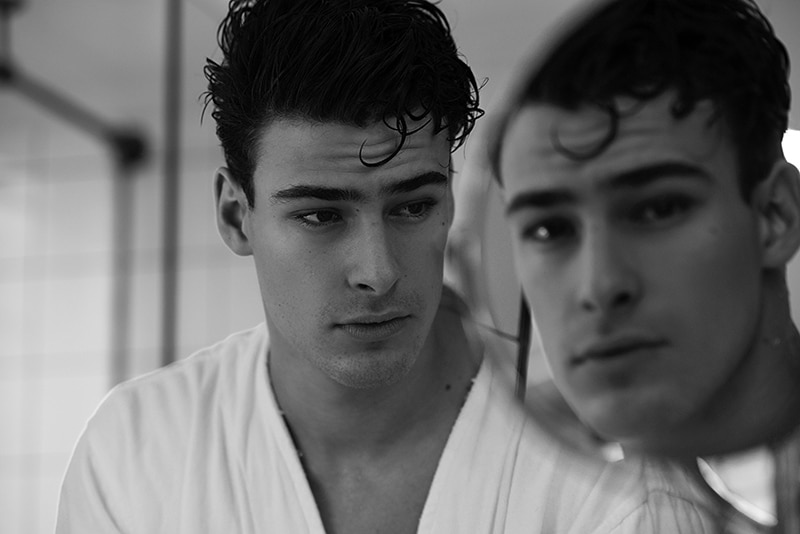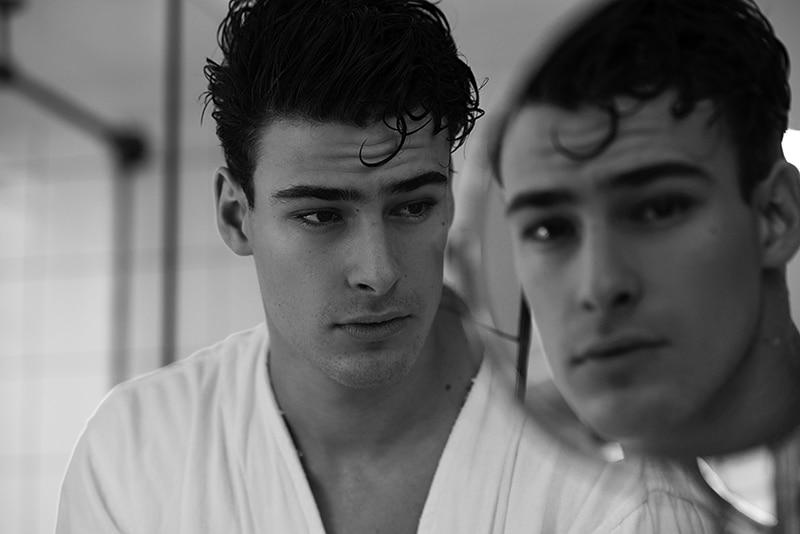 The favorite experience thus far? 
I was residing in Los Angeles for two months and this life was just unbelievable. It's not what I want forever or the best for my career, but it was pure joy and relaxation.
It was my first time living in my own apartment by myself! I was renting an Air BnB – a bamboo house up in the hills in Hollywood.
My best friend from Germany was coming to visit me, and I wanted to pick him up from the airport. Through Instagram, BMW reached out to me and provided me with the BMW i8. So I picked up my friend in a batMobile. Ahaha.
My friend was so surprised as this was the last thing that he expected me to drive up in!
We had a fantastic time driving on the highway along all the beaches in this incredible weather. No stress and no worries at all. We did so many cool things, ate at great restaurants, and we're really enjoying ourselves as we explored everything that Los Angeles has to offer: we ended up meeting Khalid at his premiere; went to LA Lakers game and took a quick trip to Las Vegas where we spent a lot of money and gambled a lot, but won enough to be in the black when we left. We could never have experienced these things back in Hamburg.
The craziest part of his visit and our adventures happened right before my friend had to return to Germany.  We decided last minute to go to Tijuana and drove over the border. When we decided to go back, they stopped us and checked for our passports. I had just received a new passport, and had my visa in it, but grabbed my expired passport without thinking. Because I had an expired passport, they detained us, and we were held for hours without any sleep. After racking up a crazy phone bill calling LA and Hamburg from Mexico, My Airbnb host was kind enough to drive 3 hours and bring me my current passport and visa which I had left at the. house. We then drove from Tijuana straight to my place to pick up my friend's luggage (it was 3:30hrs drive) and from my place straight to the airport (another hour). We made it just in time for my friend's flight and we had the best time of our life.
How's it been for you since the start of your journey? Did you encounter any major hindrances when you first started out in fashion?
This journey has been great for me. I'm really grateful for all the work and traveling that I'm able to do in this profession. I love getting to experience different cultures and lifestyles.
The hardest part for me has been being so far from my friends and family back in Hamburg.
Could you kindly elaborate on the trajectory that brought you into this field?
Honestly, I never thought of being a model.
I didn't really have the confidence in my look in school because I was always wearing crazy colorful pants which I got judged and sometimes a little bullied for. I was trying to get accepted by everyone which is why I wanted to be funny and liked by everyone in school.
I was trying to be the class clown, but I didn't know when to stop. Aside from that I always wanted to be a rock star on stage being a singer while playing the guitar seems like the coolest thing ever to me.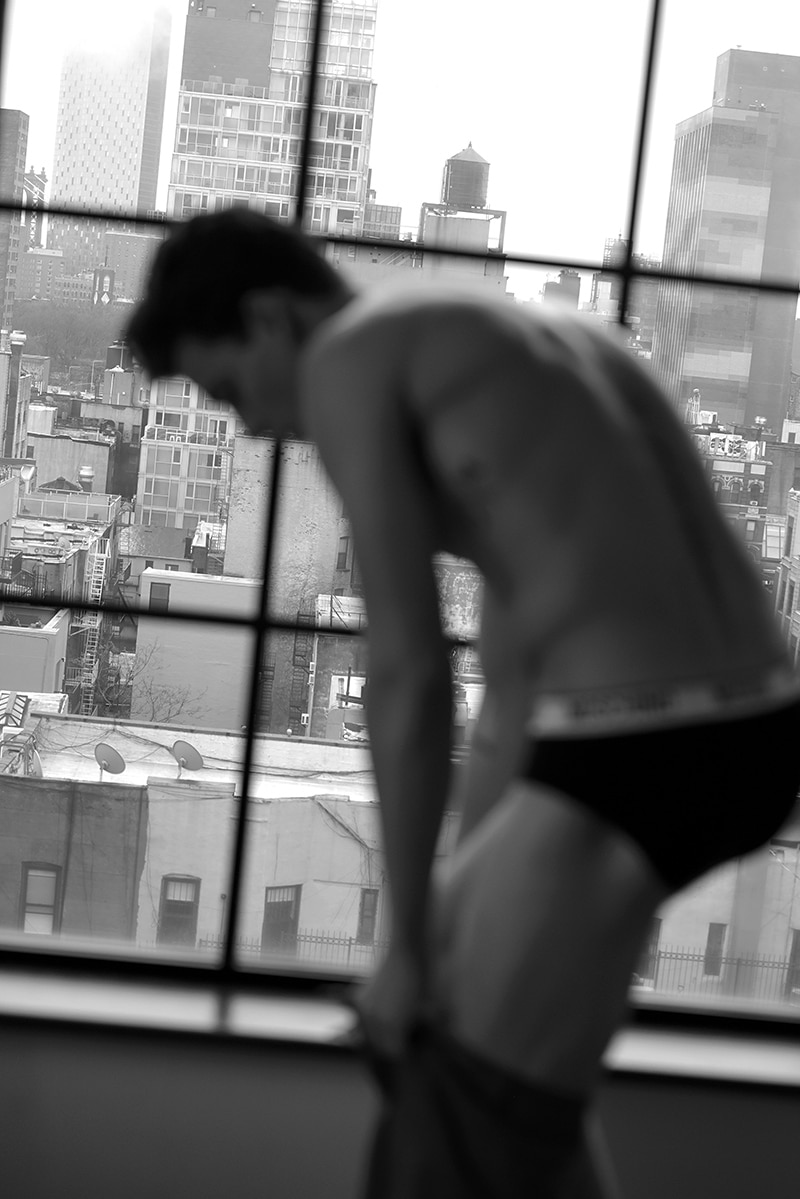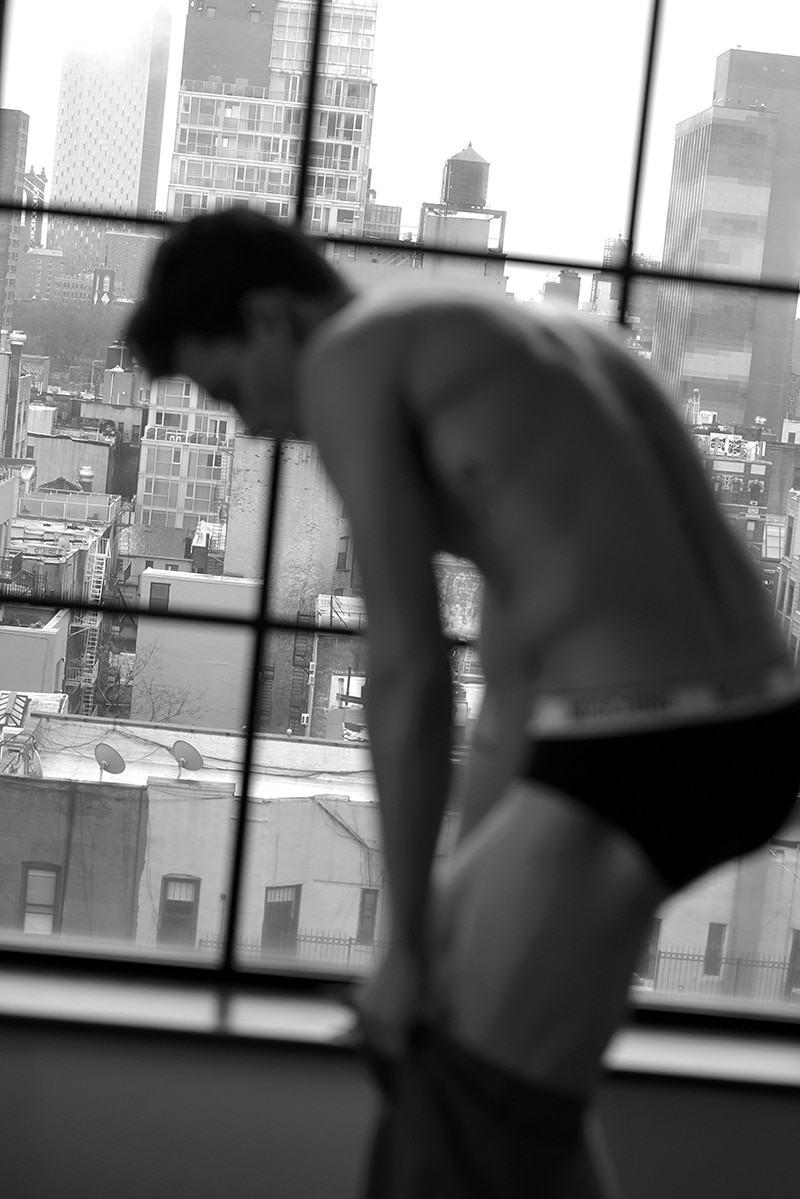 Essentials to bring along your travels for a last-minute job are…
A backpack containing toothbrush, boxers, socks, personal hygiene stuff, a book, and an iPhone charger!
How do you react to trolling and online criticism?
In the beginning, I took certain comments a little personally, but I don't care that much anymore.
In an era stormed by the ruthless longing of digitalization and social media appearance, it must not be easy covering the role of a model, upon the level of saturation present in such field. In a nutshell, what are your key thoughts in regard to the whole Instagram thing?
Just be true to yourself. I'm the type of person that what you see is what you get.
Which is funny down to earth and connecting. In this Life, you never know what a person's struggle is, so being kind to one another is important to me.
Could you say that spending plenty of time on social media does affect your self-esteem?
No, it doesn't because I know who I am, and I have my mum and family to remind me where I come from in the end.
Do you feel somewhat empowered through your social media channels? If so/not, how come?
I'm still the same person who I was before, so nothing really has changed for me except the platform has given me the opportunity to travel and be independent.
I imagine that due to your kind of occupation, you tend to travel a lot. What's your favorite city and why? 
I think my favorite city is Cape Town. Even though I was only there for a week, I was able to explore a little. I loved the weather, nature, surfing and overall quality of life. I especially loved the beautiful mountains looking over the clouds, the sky, and the beaches.  I just love it and I can't wait to be back there sometime and live there for a bit to explore it even more.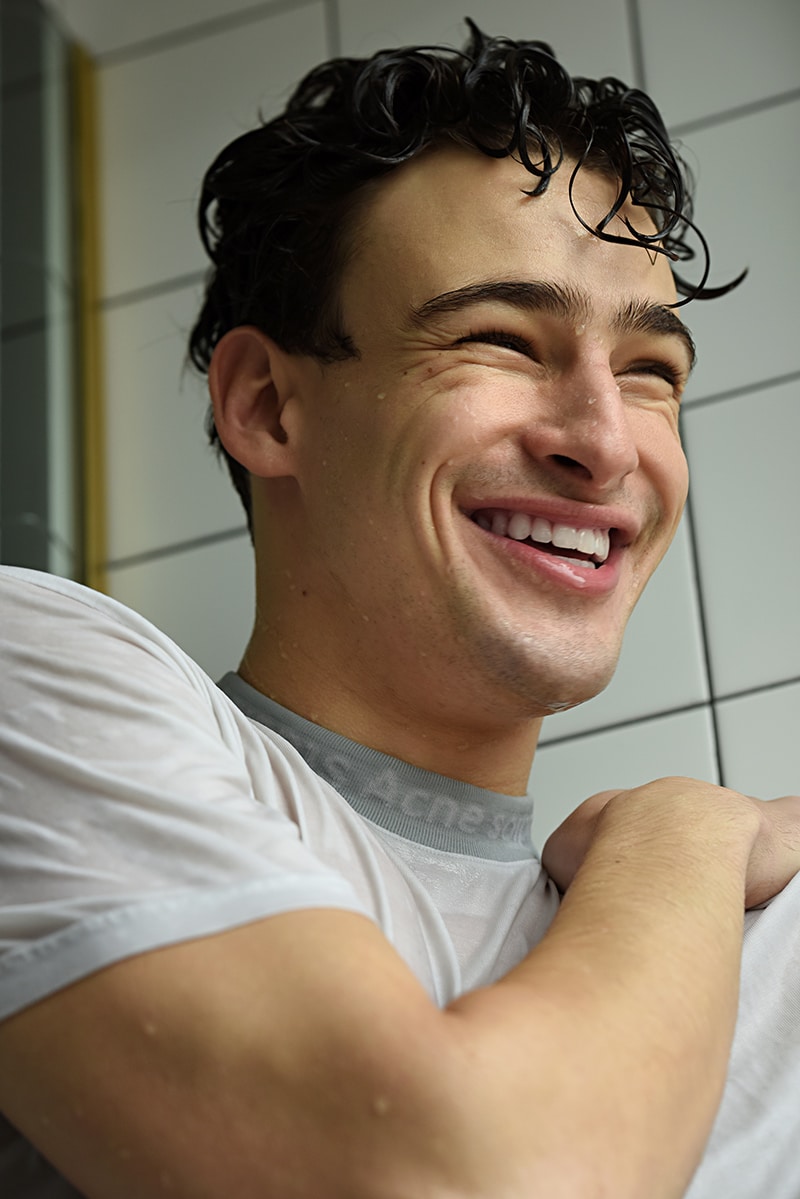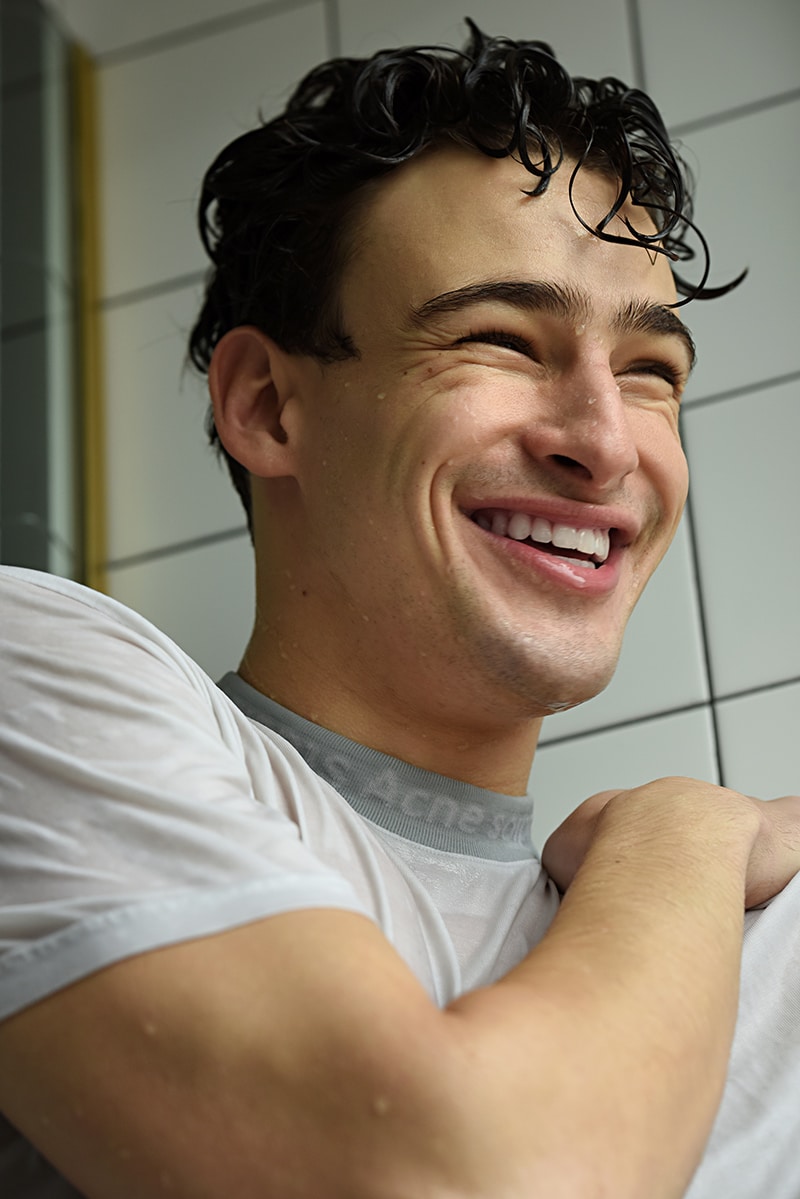 If you could pause time and go back to a specific era. What would it be? And why?
It would probably be around the time when I was about six years old when my brother and I were on an island in Spain called Gran Canaria, which is where my grandmother lives.  We were on the beach running hand in hand thinking we are gonna run to Germany, all the while yelling when are we gonna get there! We thought we would run away together leaving my mom because we did something wrong and she got mad at us. Just thinking back and had no care in the world.
When you are young you don't know much about the world besides just enjoying life because you have no responsibilities or stress, because your parents carry it all for you.
What's been the most gratifying aspect of your career thus far?
Gratifying maybe getting to work and meet all different kinds of creative people. Being able to work in a profession where you get to be creative. Getting to work with amazing designers to help bring their visions for the brand come to life.
And what's been the most intriguing?
Getting to meet so many different kinds of people from all over the world.
What about the most rewarding?
Being able to be independent and have an apartment in NYC. Modeling really forces you to grow up, be independent and become comfortable being alone because from such a young age you're traveling by yourself and figuring out how to navigate different cities, languages, and currencies. You're also working with very professional teams so even as a kid you're expected to be responsible and mature onset.
Getting to live all over the world and make friends in different cities. It has been an amazing experience. Being able to see the world and not just as a tourist.
What do you wish you could have done differently throughout your journey?
Definitely less tattoos haha ?
I love my tattoos, but I wish I had gotten them later in life. The few that I do have, have affected some of my jobs.
Any major inspirations?
My mum is my biggest inspiration. She makes everything I life look so easy and makes everything work out, even the biggest struggles. She's the strongest woman I know.
What are the biggest obstacles you've had to deal with?
Being away from friends and family in Hamburg. Having to establish myself in a new place with a different language and culture.
Who would you like to be remembered for?
Someone who's always smiling and making those around me happy. I love to motivate people and give them energy.
Biggest remorse?
Getting a second tattoo because after the second tattoo you just want more and more.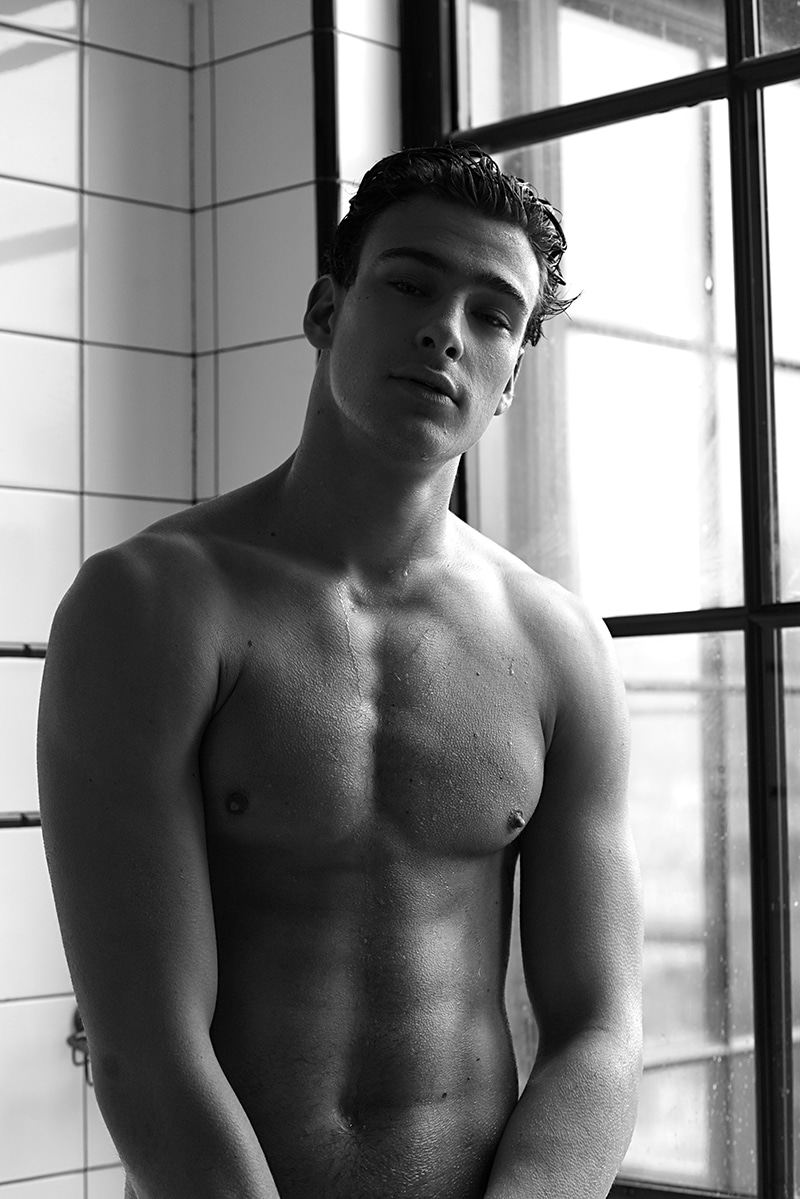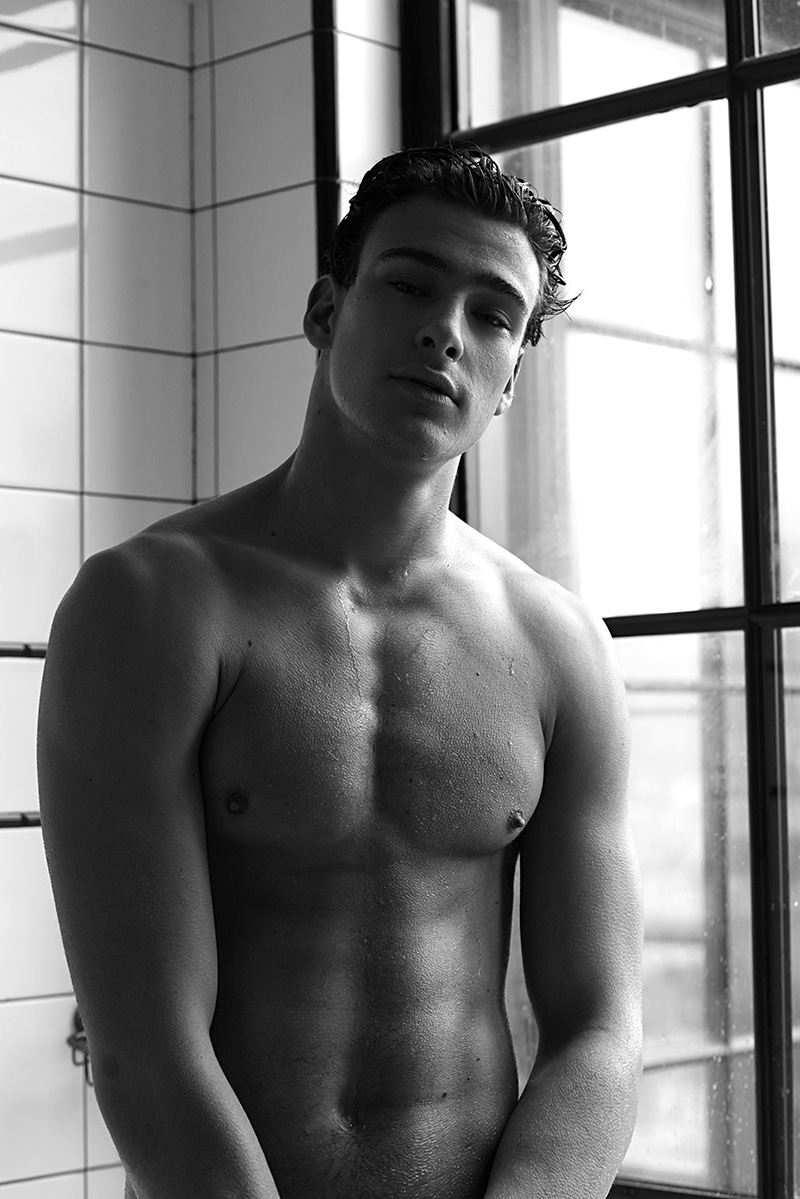 What's the wisest lesson you've learnt being in the industry? 
Always stand up for yourself.
Any advice to give the young wave of aspiring people, wanting to venture into your world?
Don't let anyone tell you that you can't do something or that you're not good enough. Believe in yourself and work towards whatever makes you happy. I got bullied sometimes for having ADHD and not being a great student. People judged me and thought because of that I wouldn't be able to be successful in life. But I'm the end you just have to believe in yourself. There will always be someone who has something negative to say.
Photographer: Gabe Araujo @gabearaujo
Stylist: Wojciech Christopher Nowak @wojciechchristophernowak
Hair: Huey @hairbyhuey
Model: Justin Petzschke @justinptzk at SOUL Artist Management @soulartistmgmt