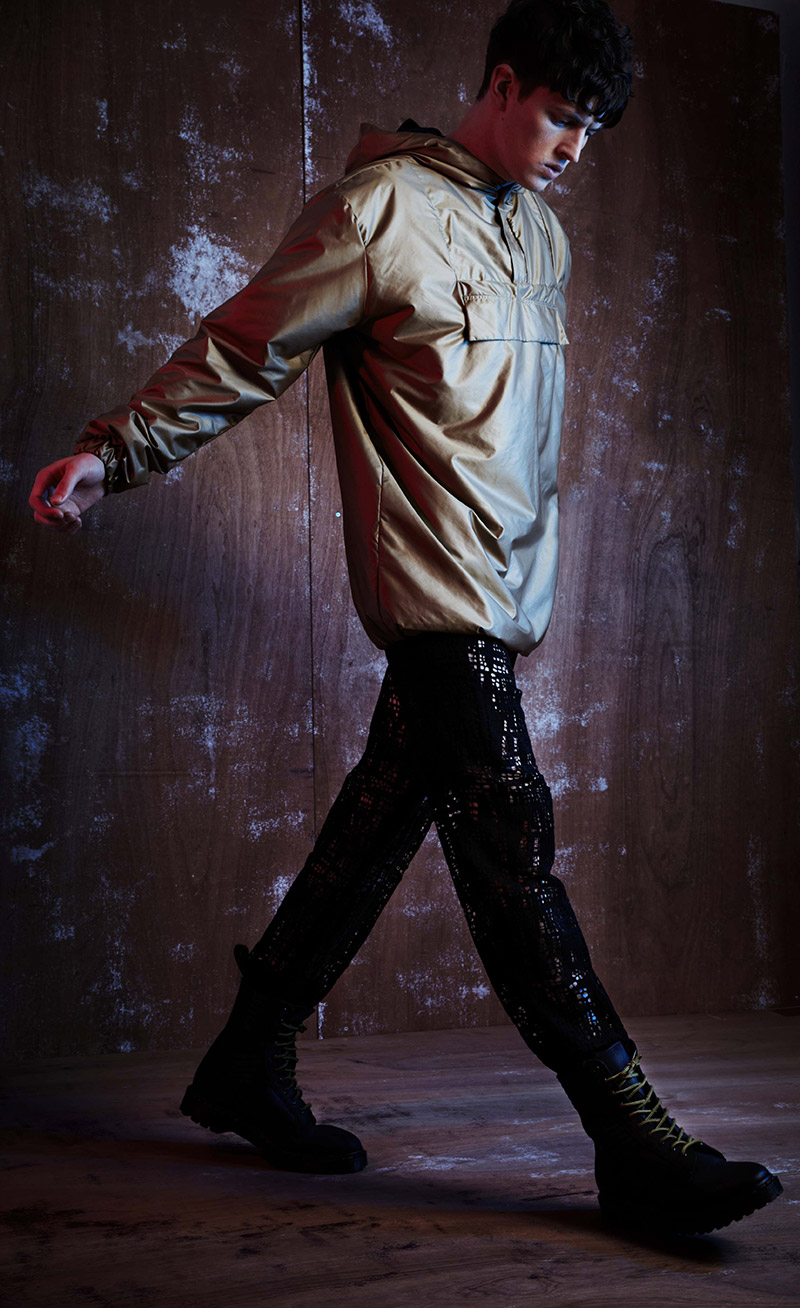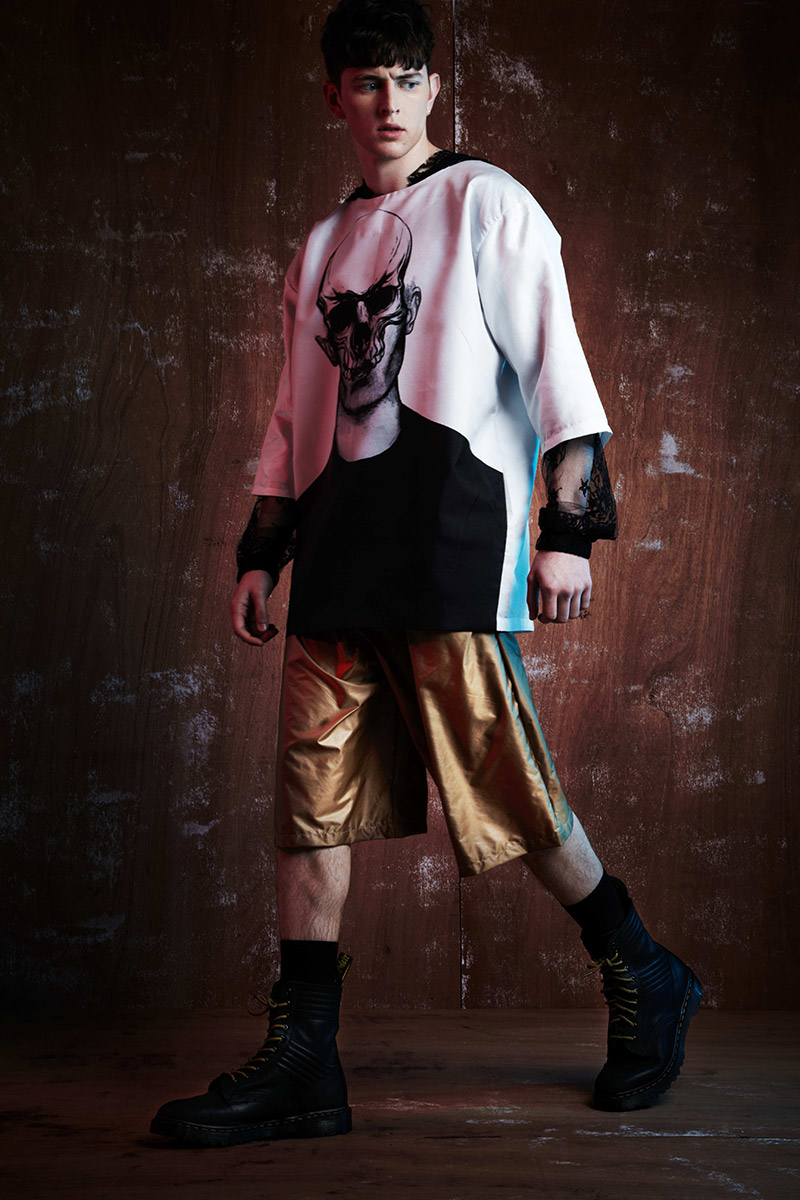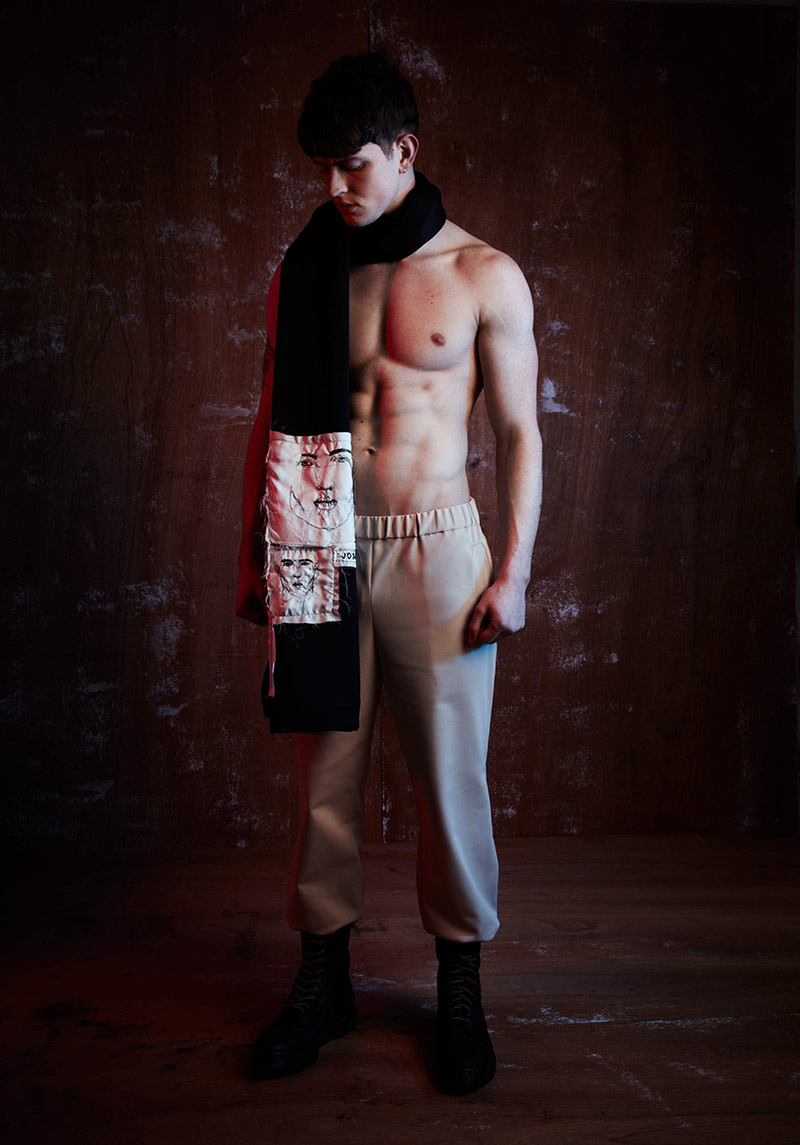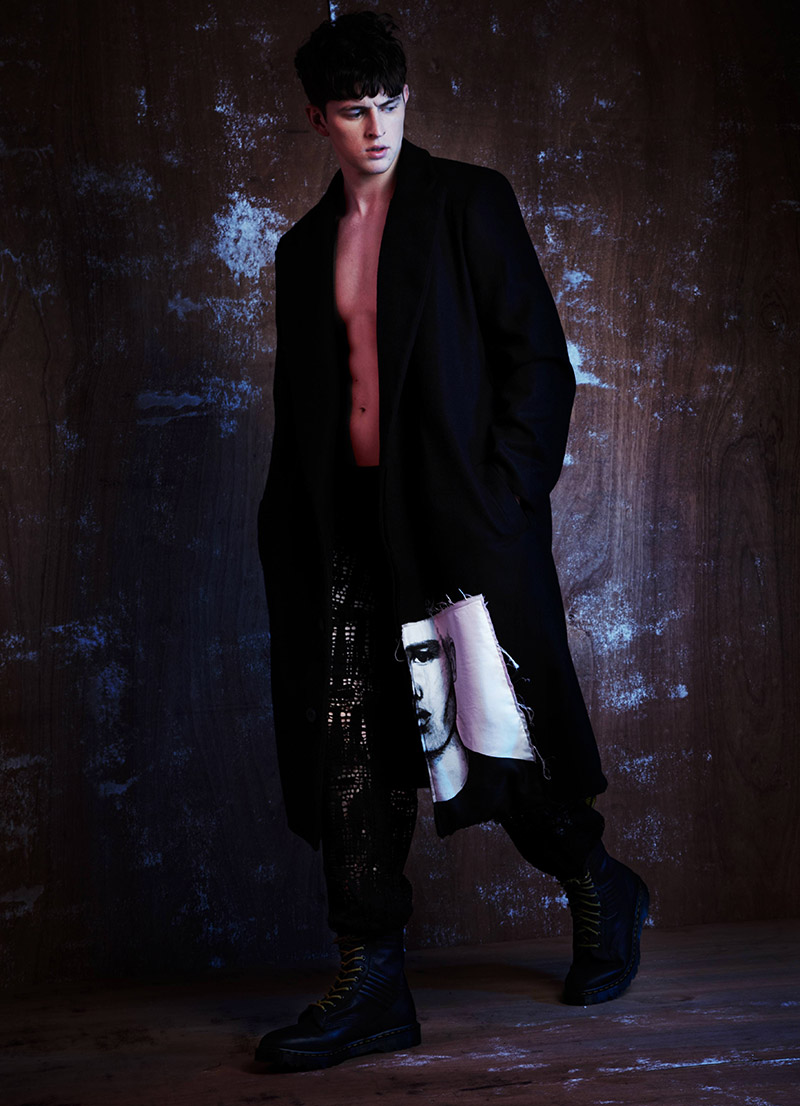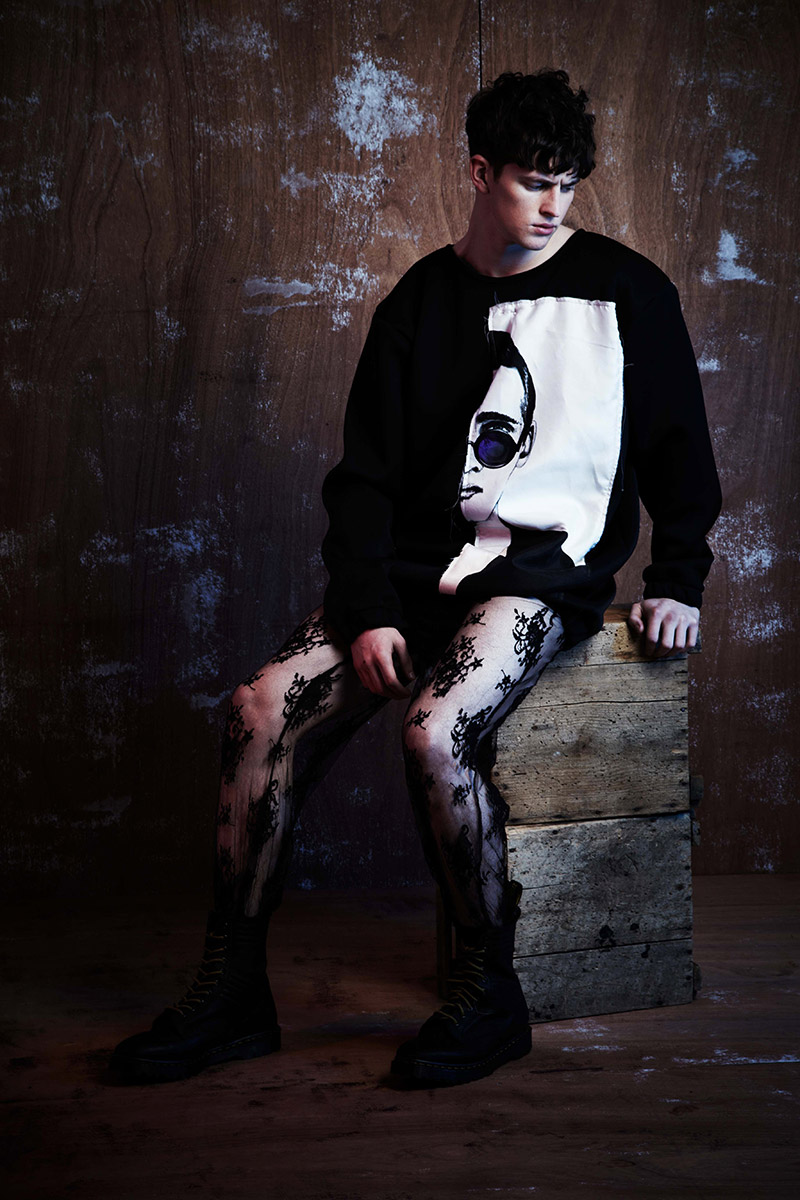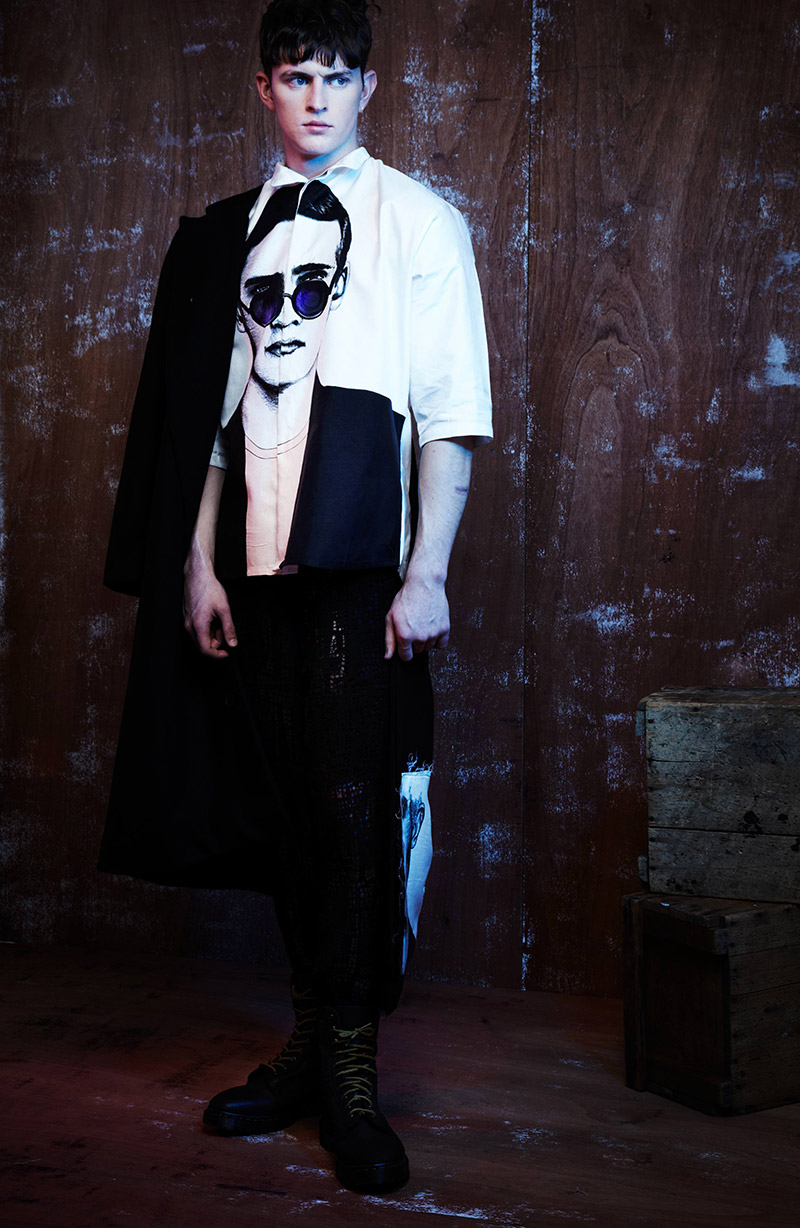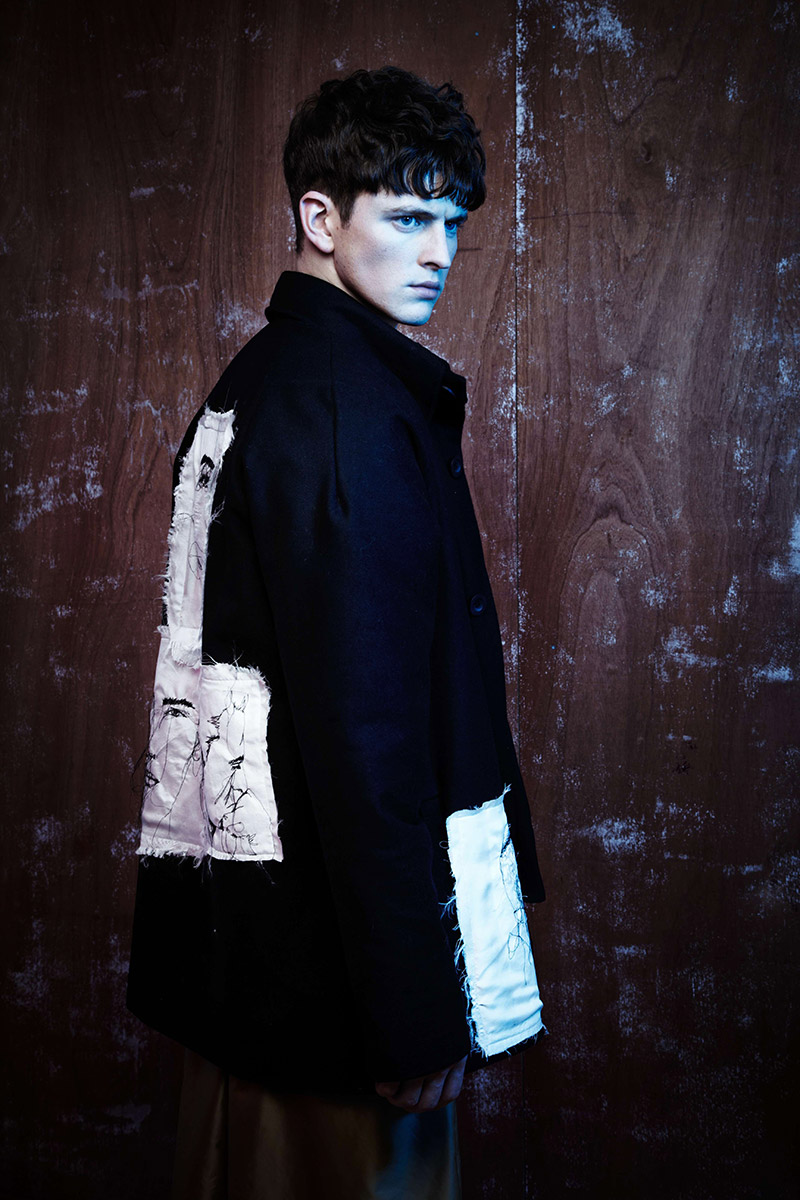 Renowned for his sportswear inspired silhouettes and experimental textiles, Joseph Turvey has continued his experimentation of different fabrications and techniques to push the boundaries of Luxury Streetwear.
Inspired by cult horror films and TV shows such as The Craft, Wicker Man, Dark Shadows and in particular Clive Barker's Nightbreed takes Joseph's work into a darker place than previous season. Clive Barker's Button Face was the main imagery that dictated his colour palette…flesh tone peach and bronze gold were juxtaposed with jet blacks.
To develop his design methodology further Joseph extracted imagery from old wives tales and folk laws such as 'the boy who cried wolf' and 'Little Red Riding Hood'. Joseph states "On the surface these tales are very innocent but have a much darker hidden message which was something I wanted to explore within the collection". He achieves this by manipulating fabrics, silk twills are fused to enhance the structural properties of the fabric while maintaining its glossy and soft texture. These structures were complimented with sport performance nylons, scuba jersey and wools.
Photographer: Damien Fry
Stylist: Sam Carder
Make-up: Athena Paginton
Hair: John Knigh
Model: Michael Morgan AMCK
Boots : Dr.Martens
Socks: Pringle