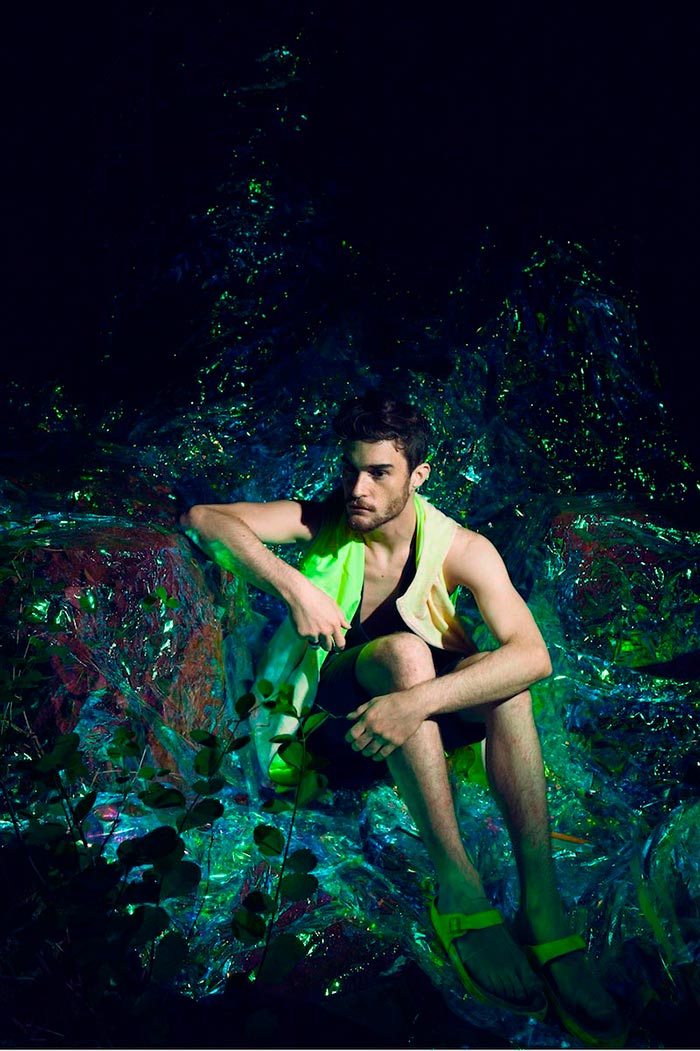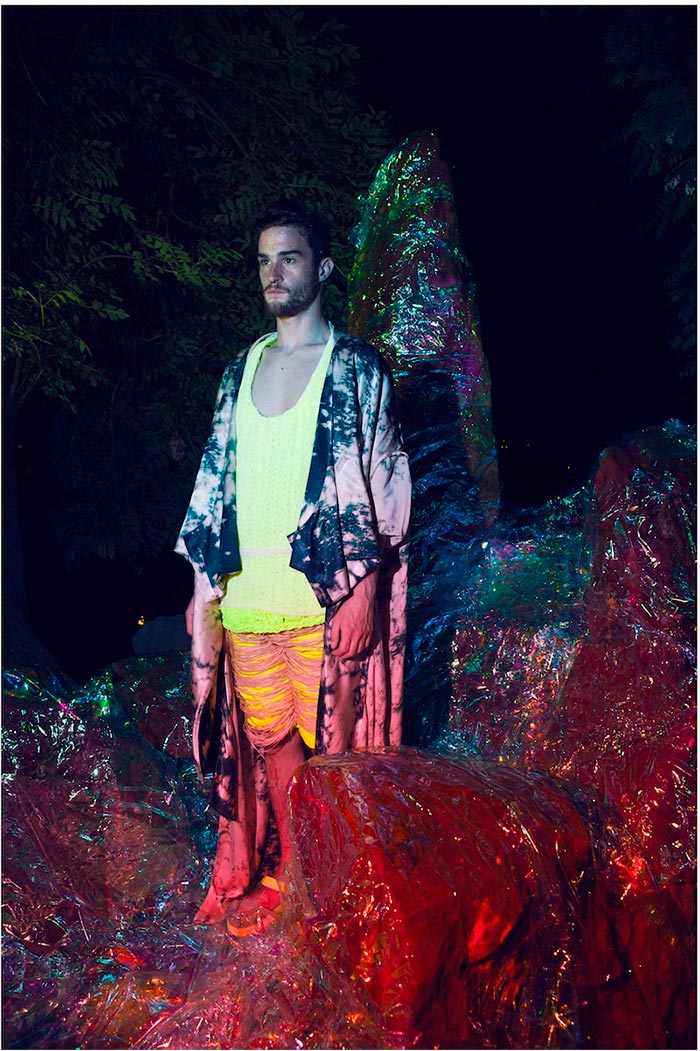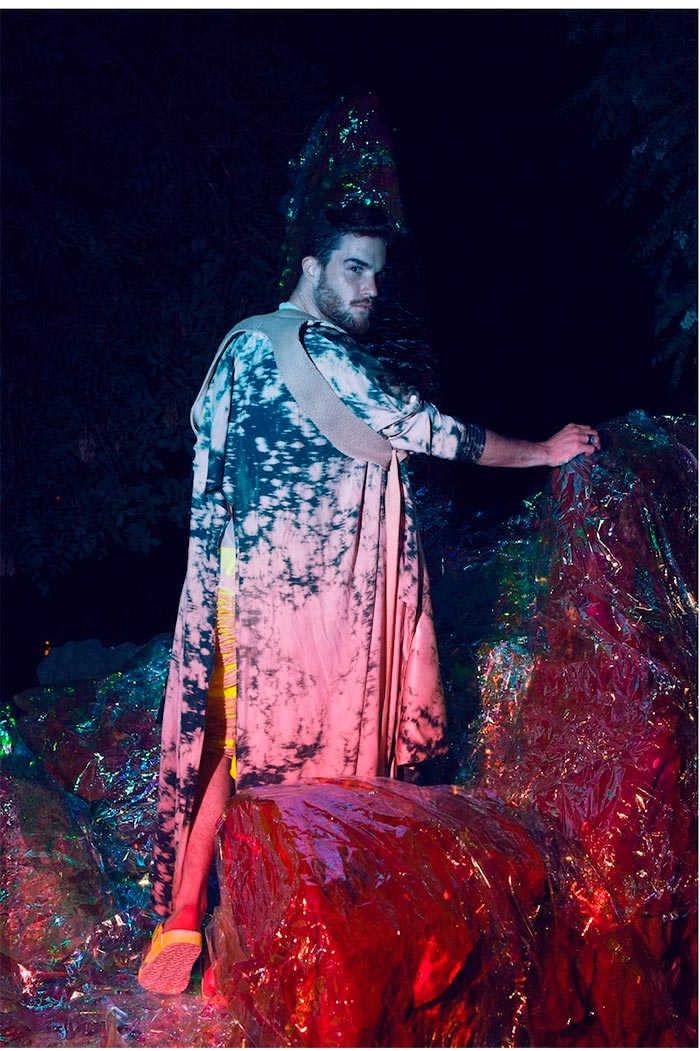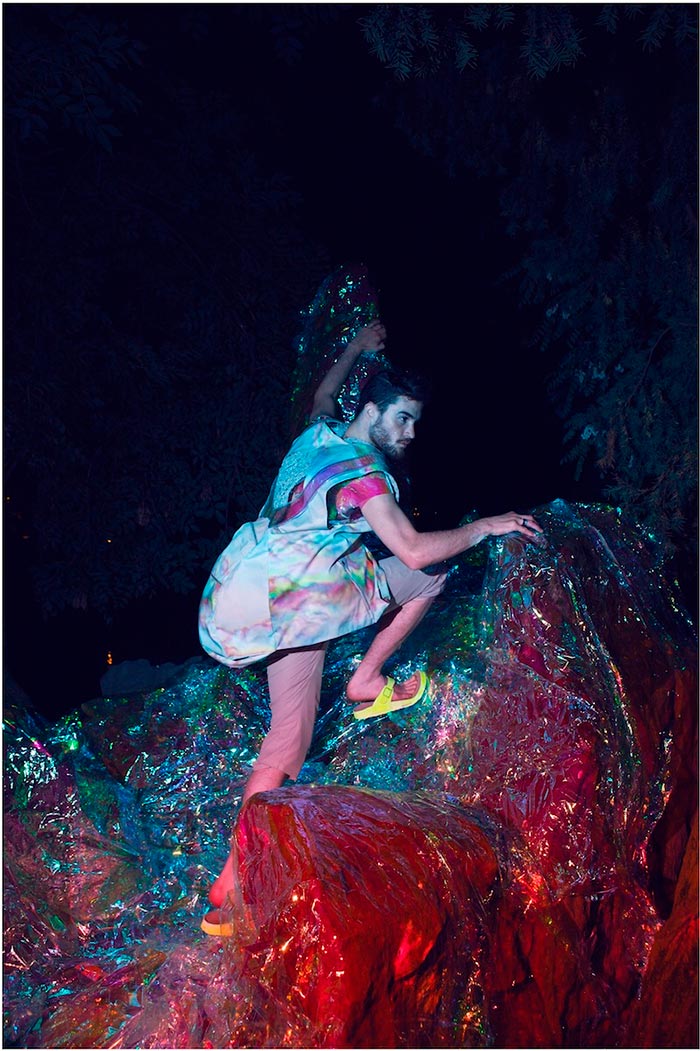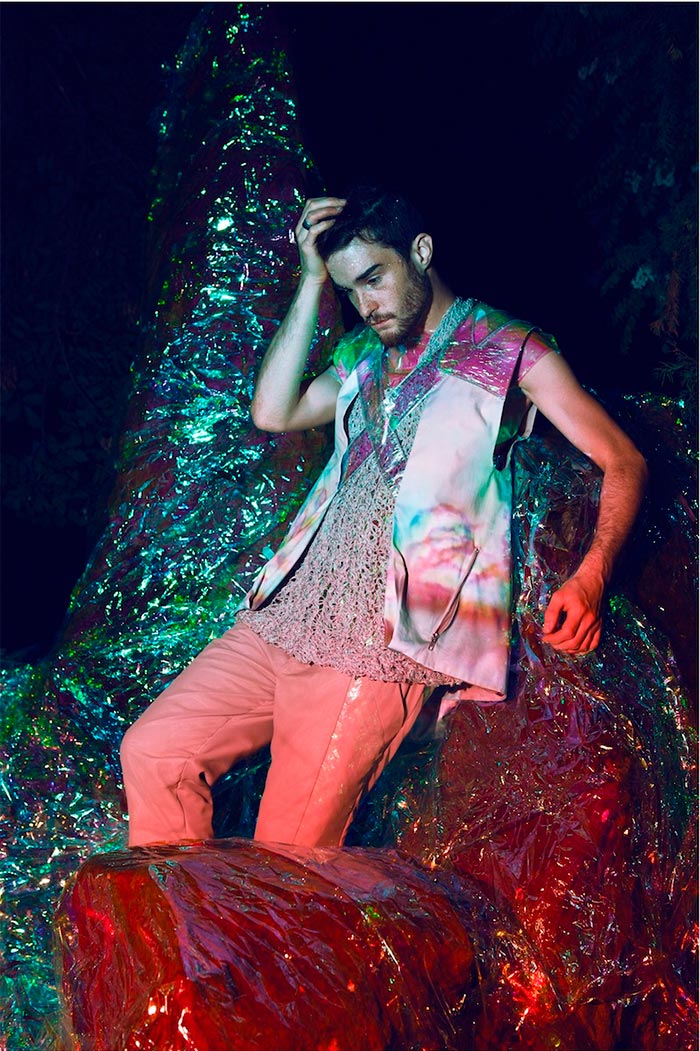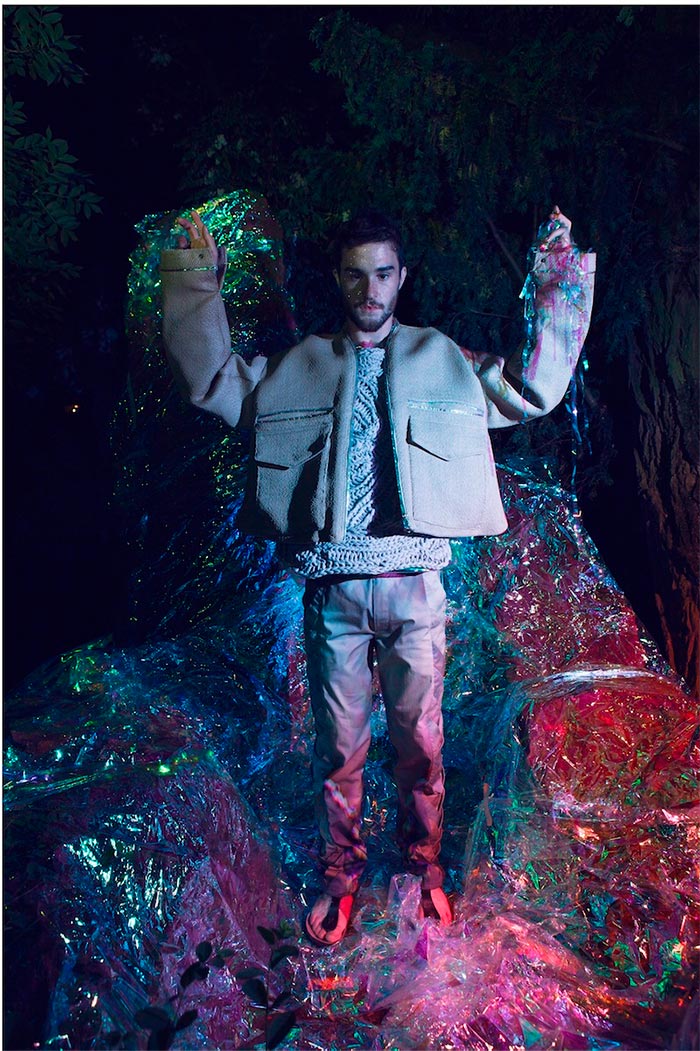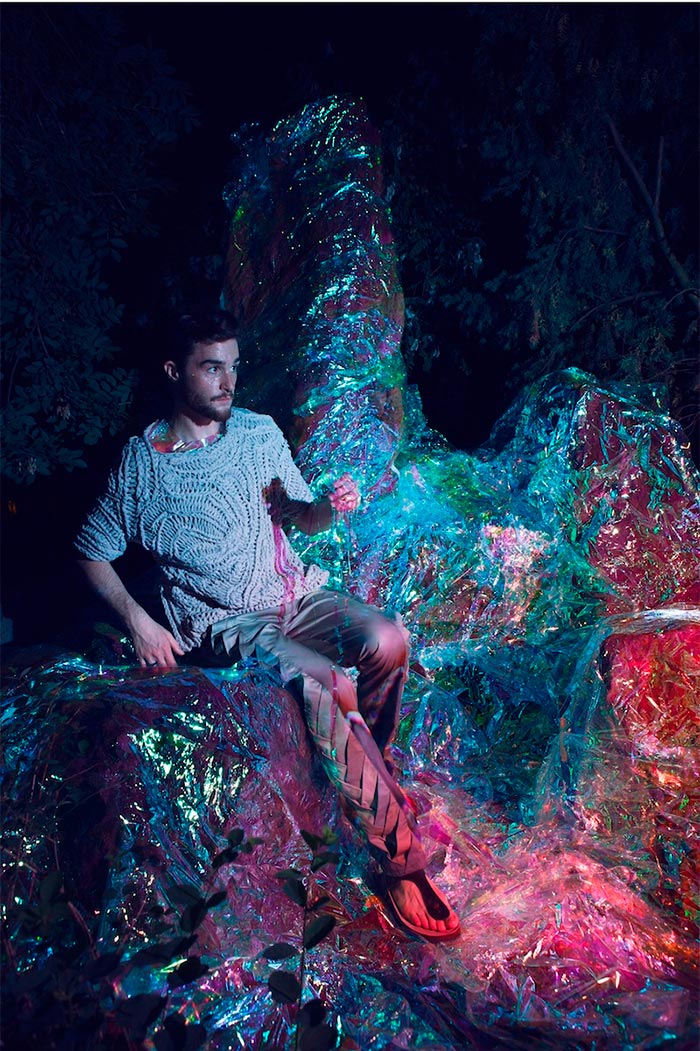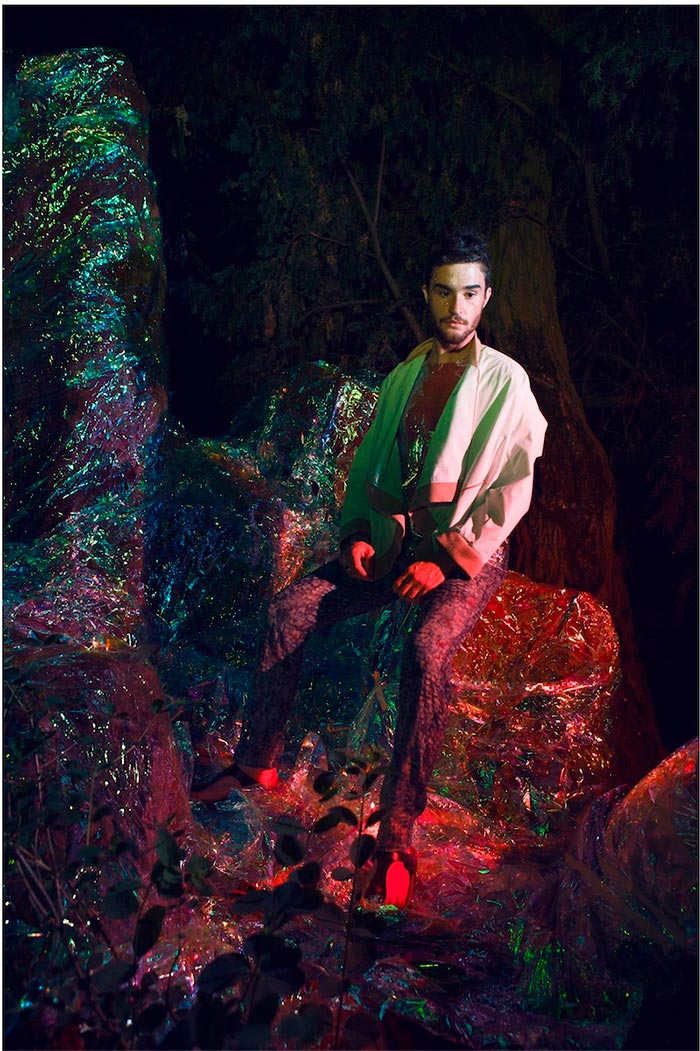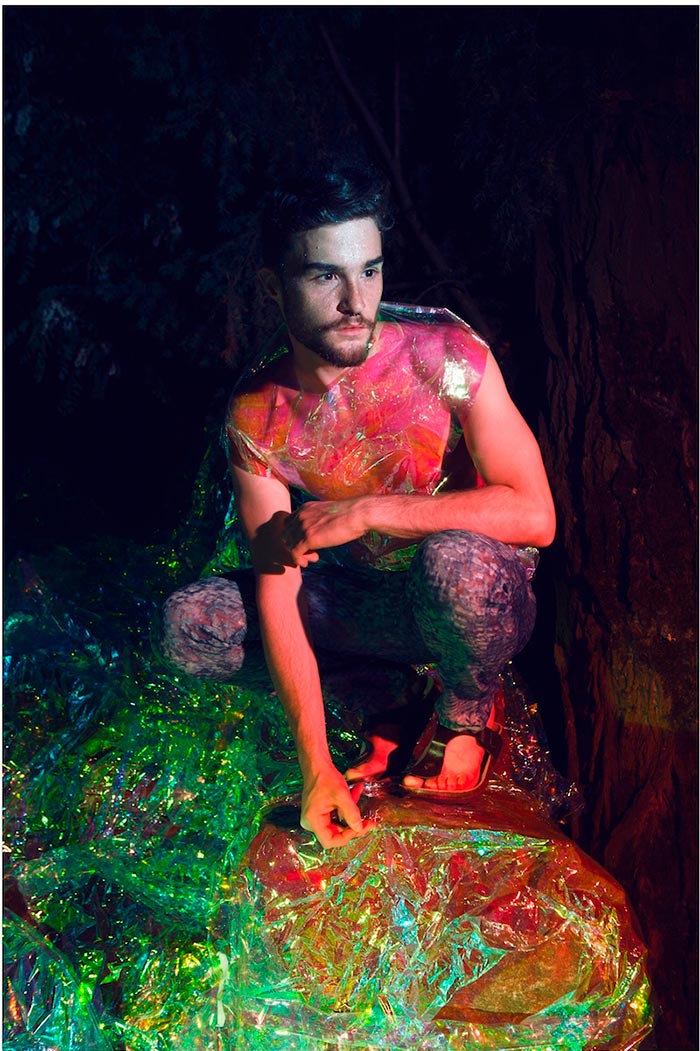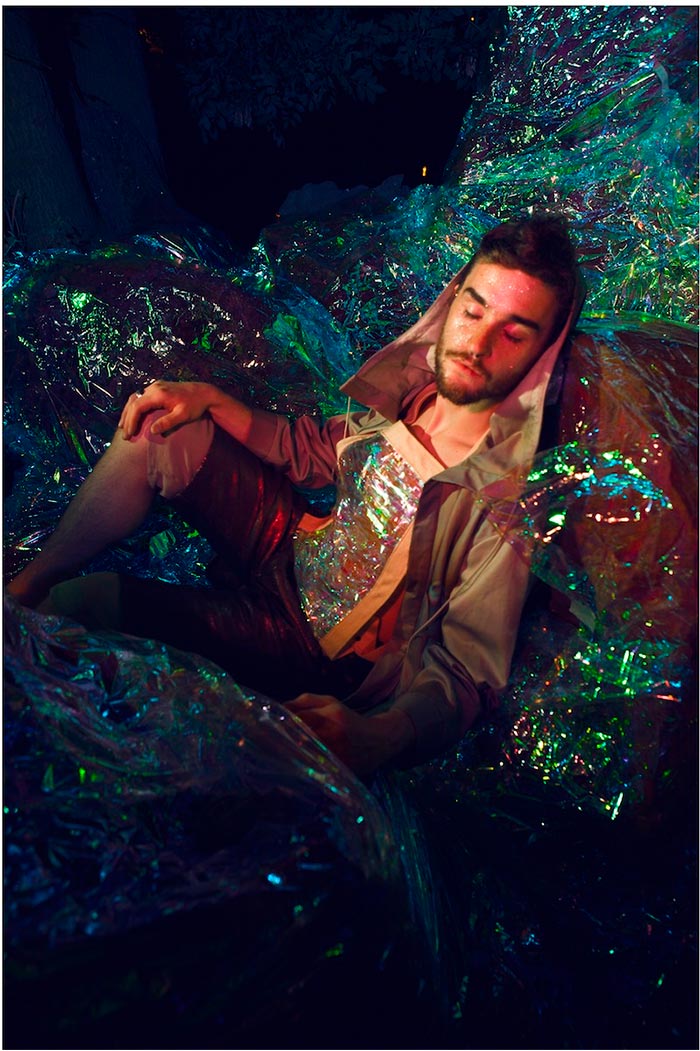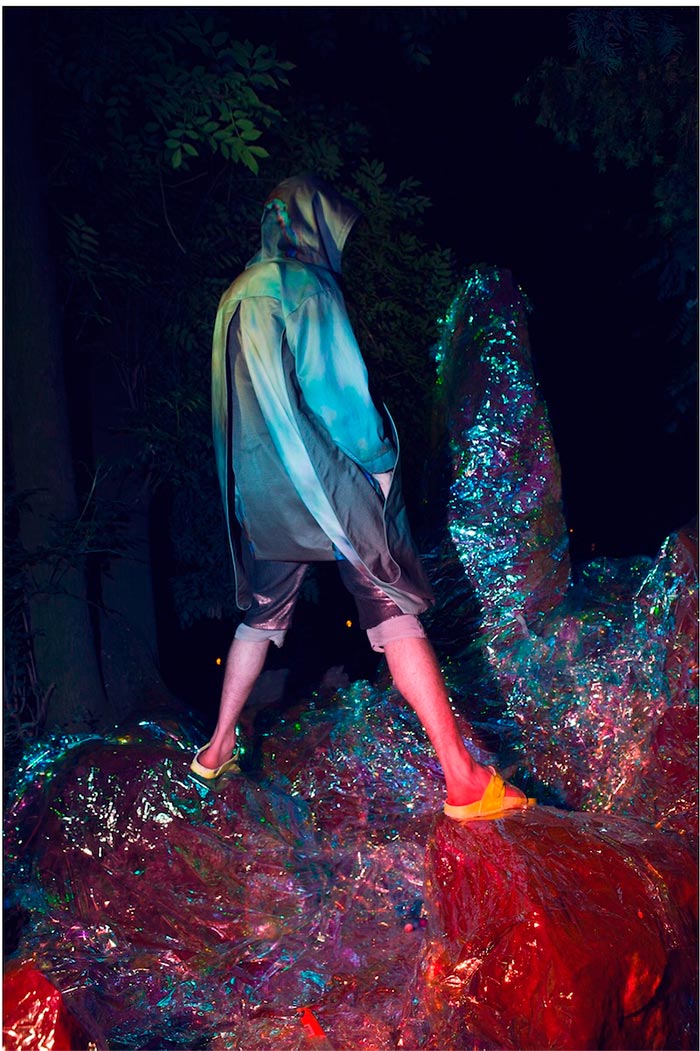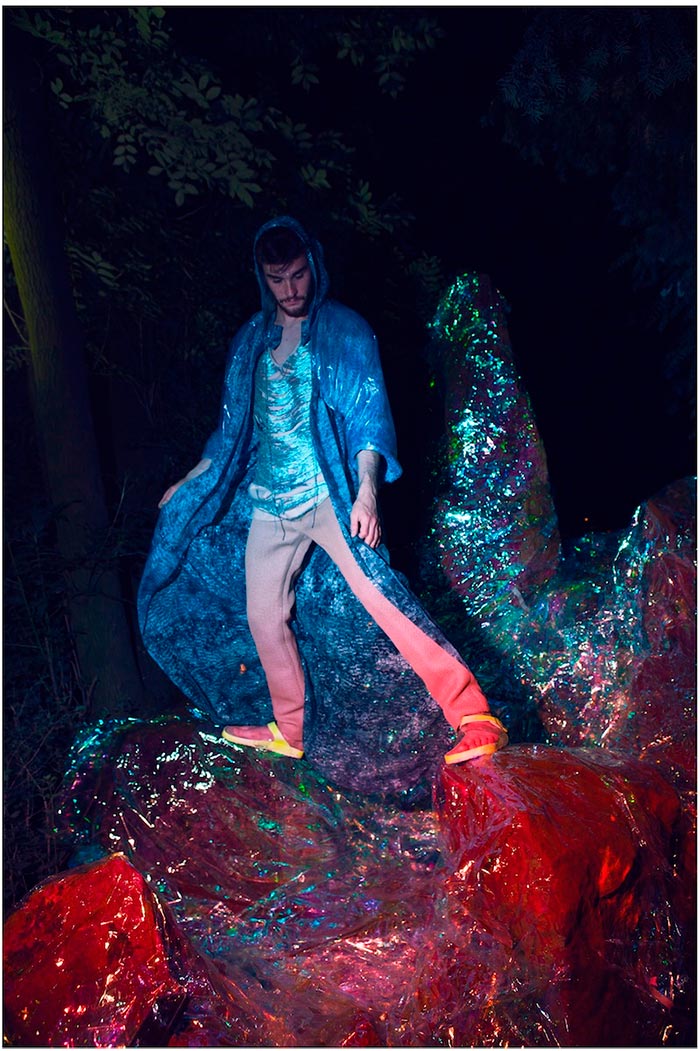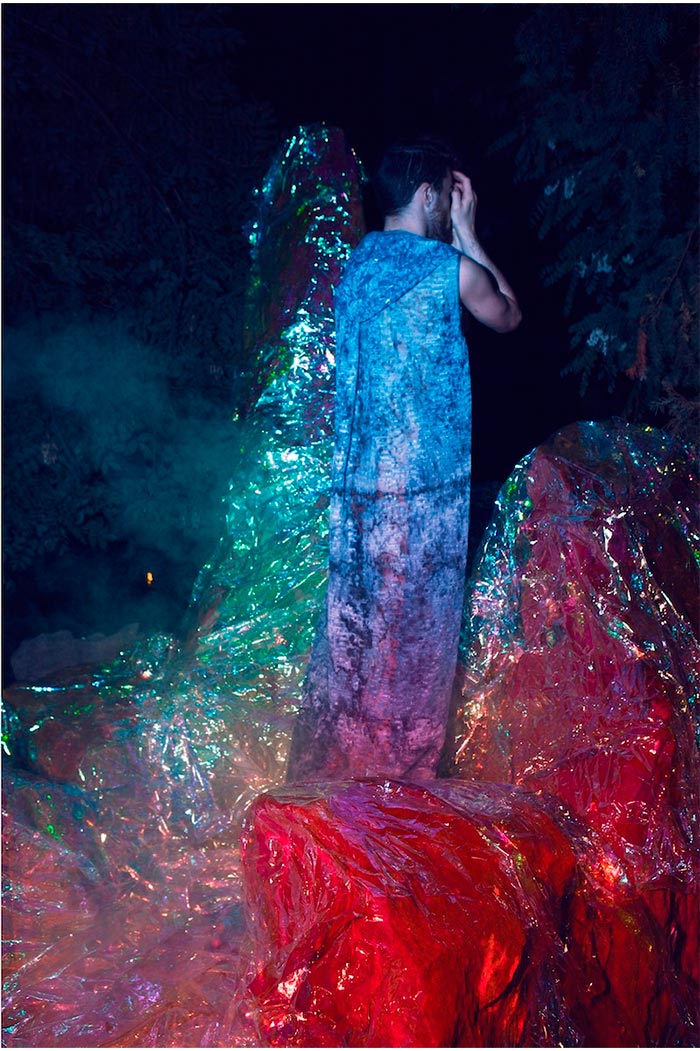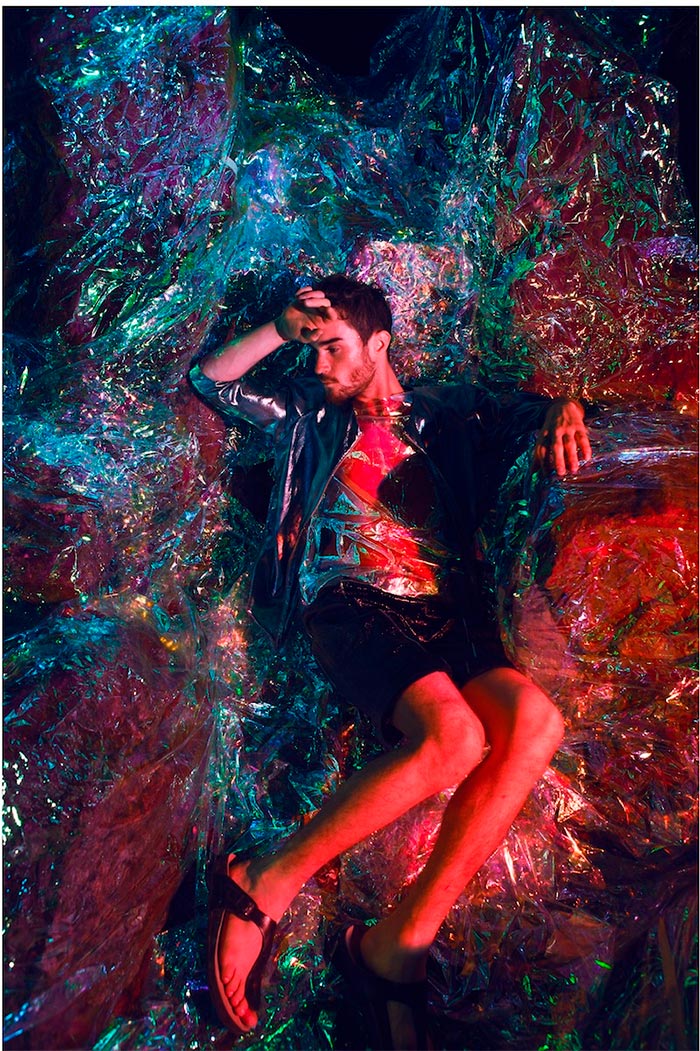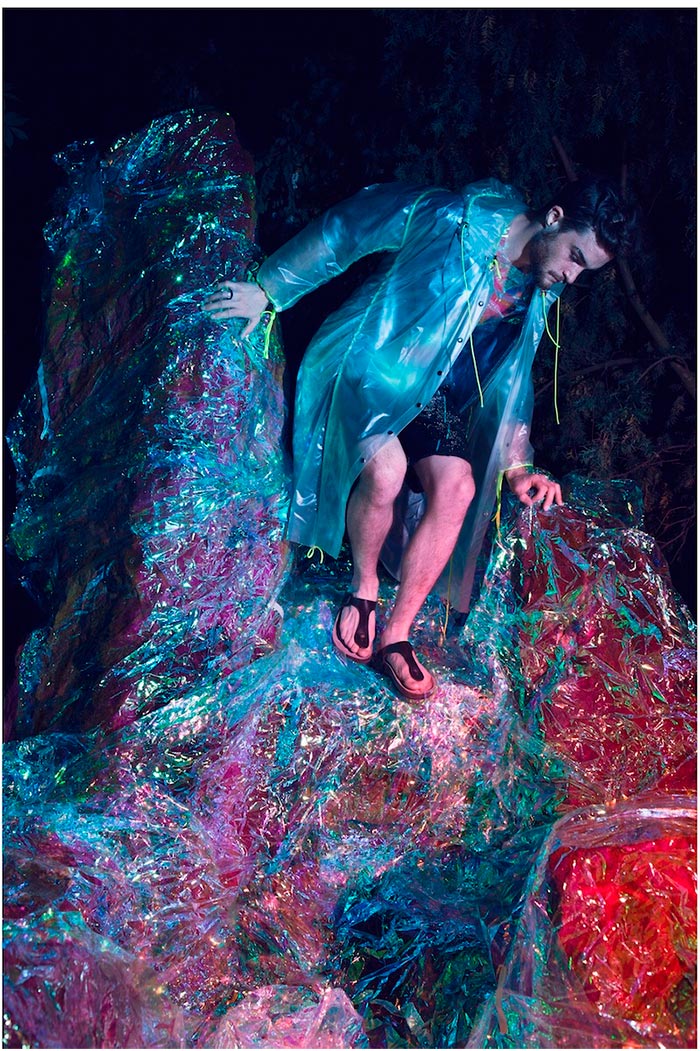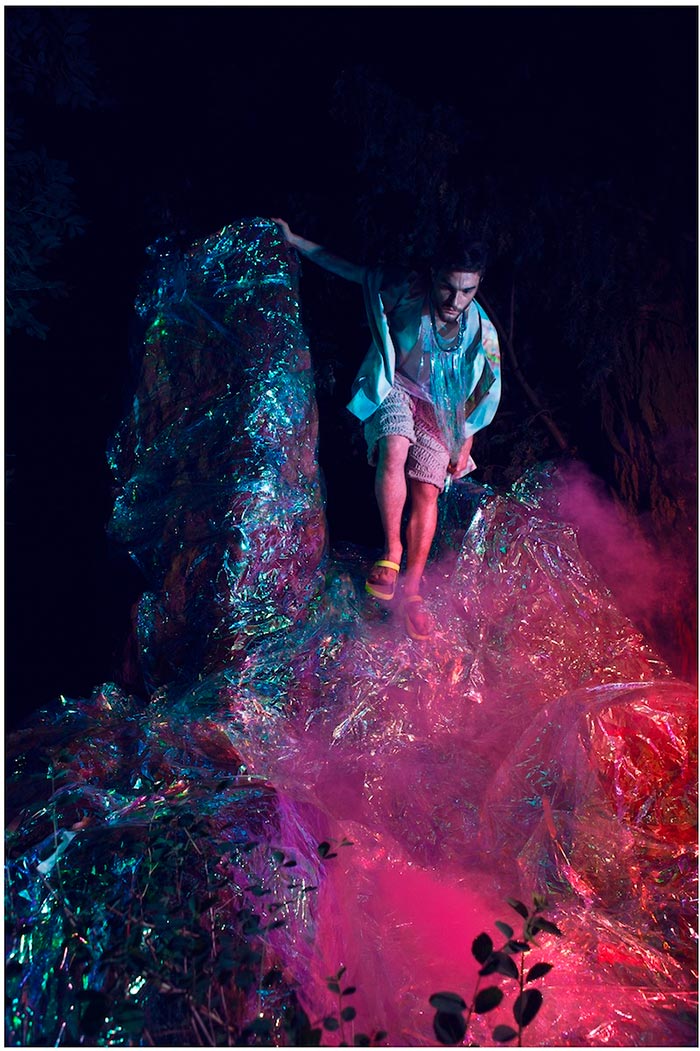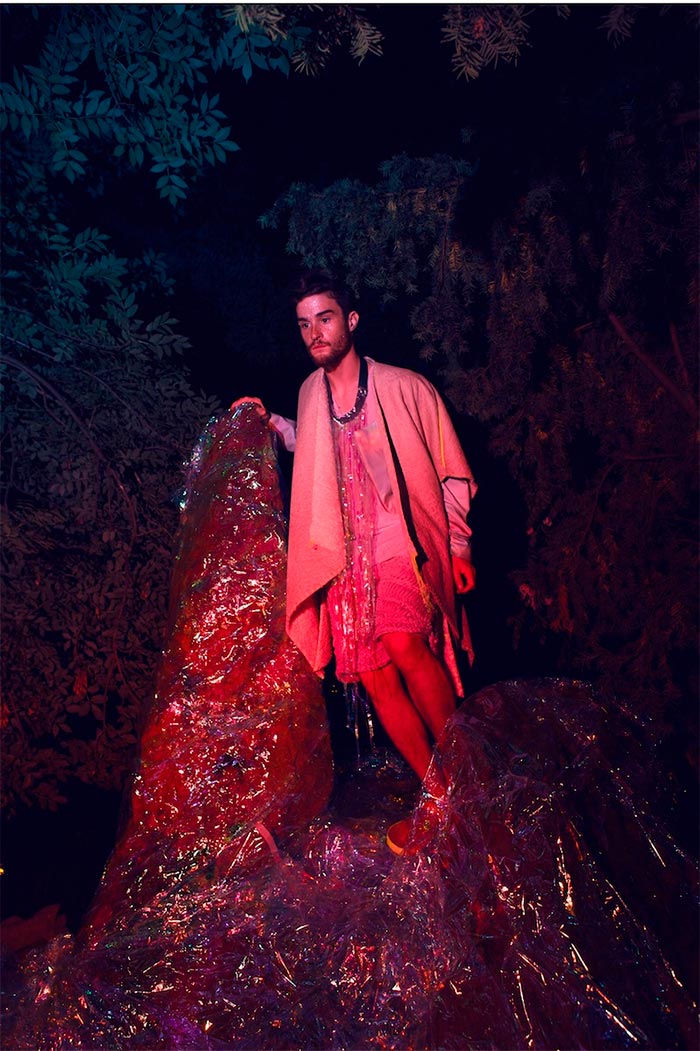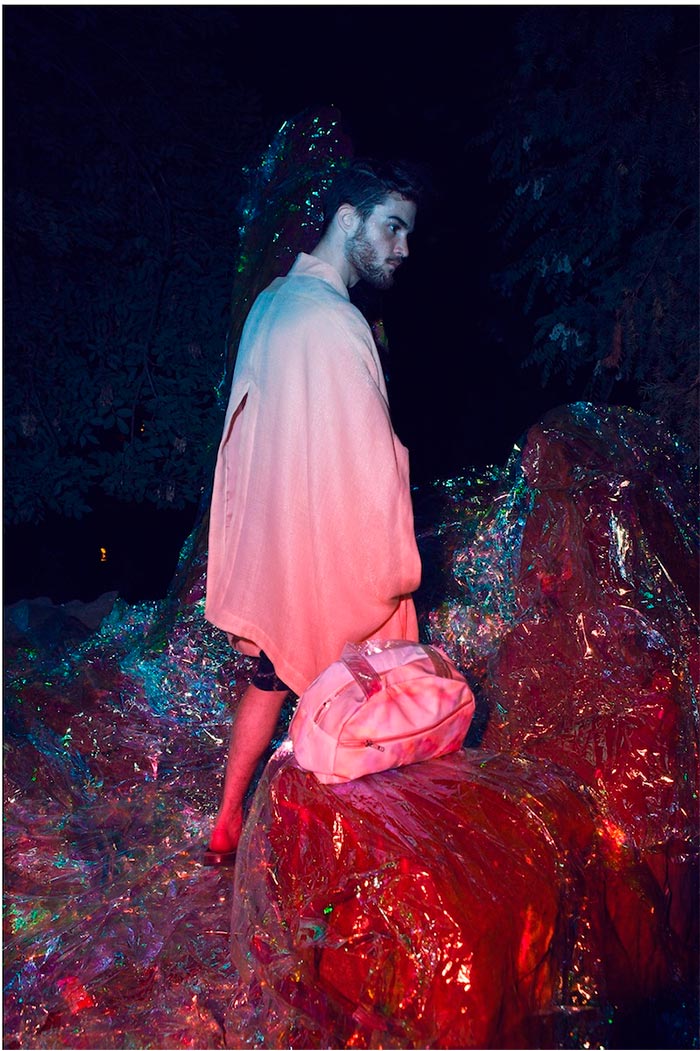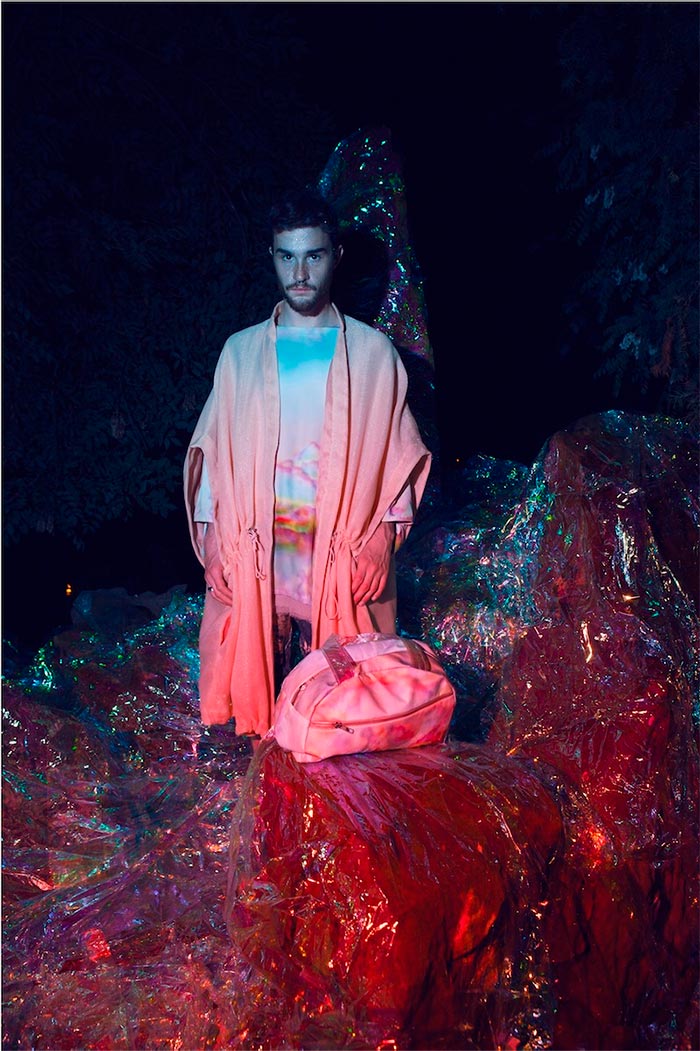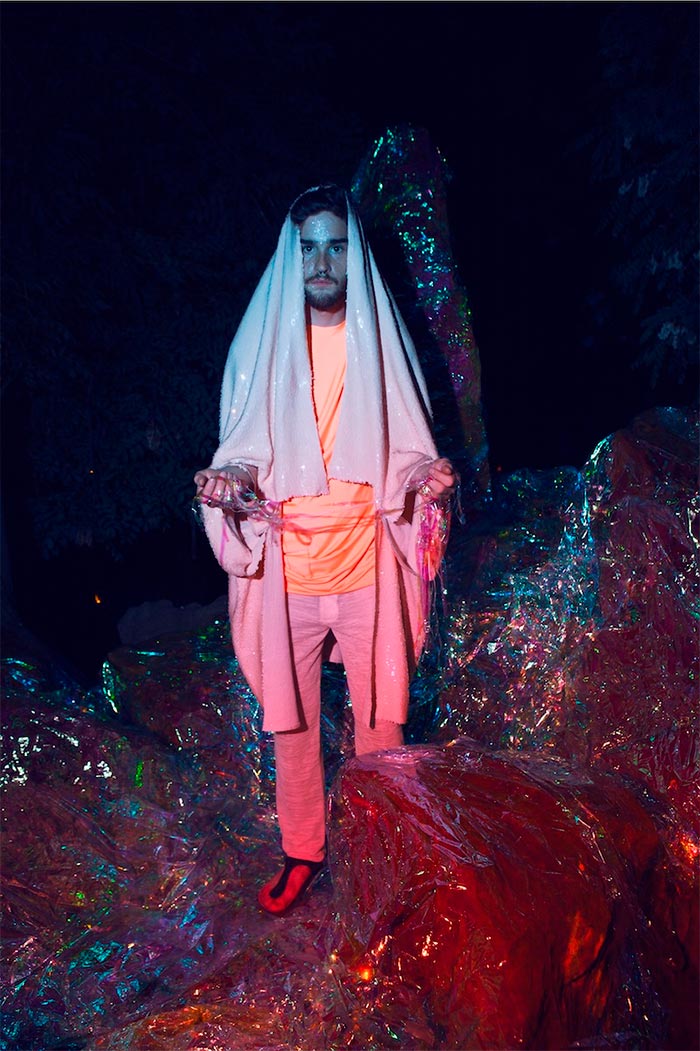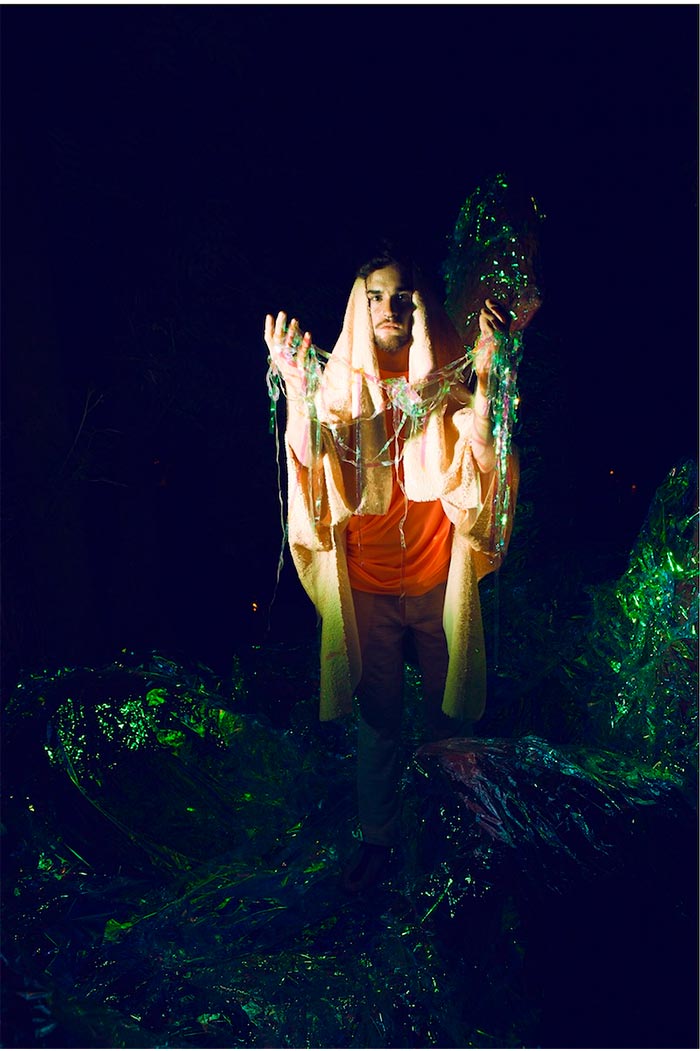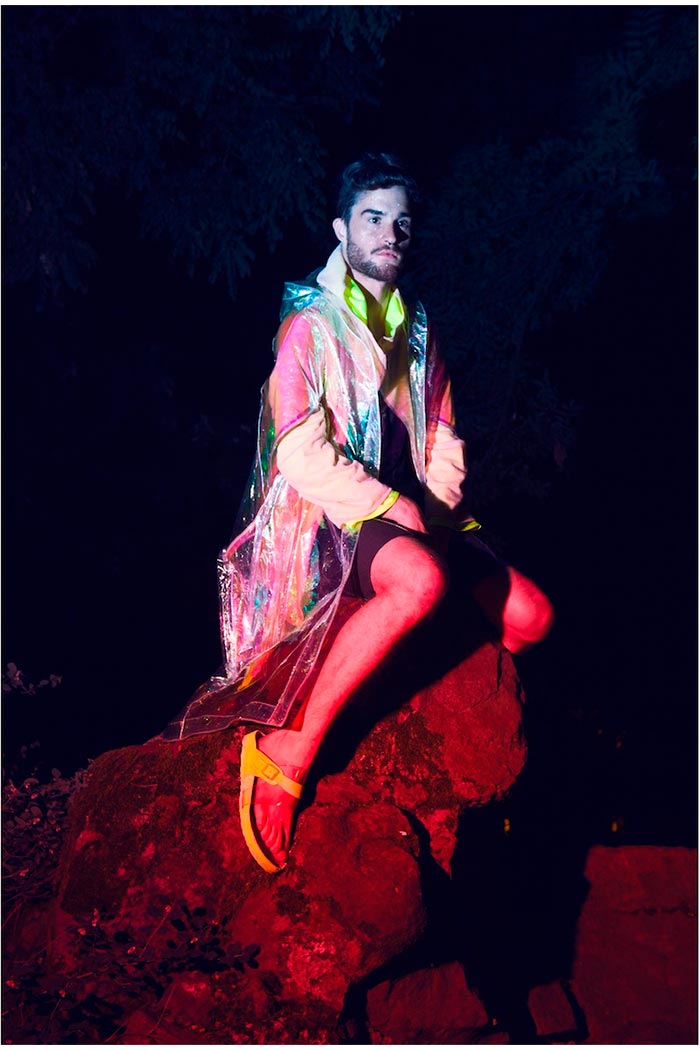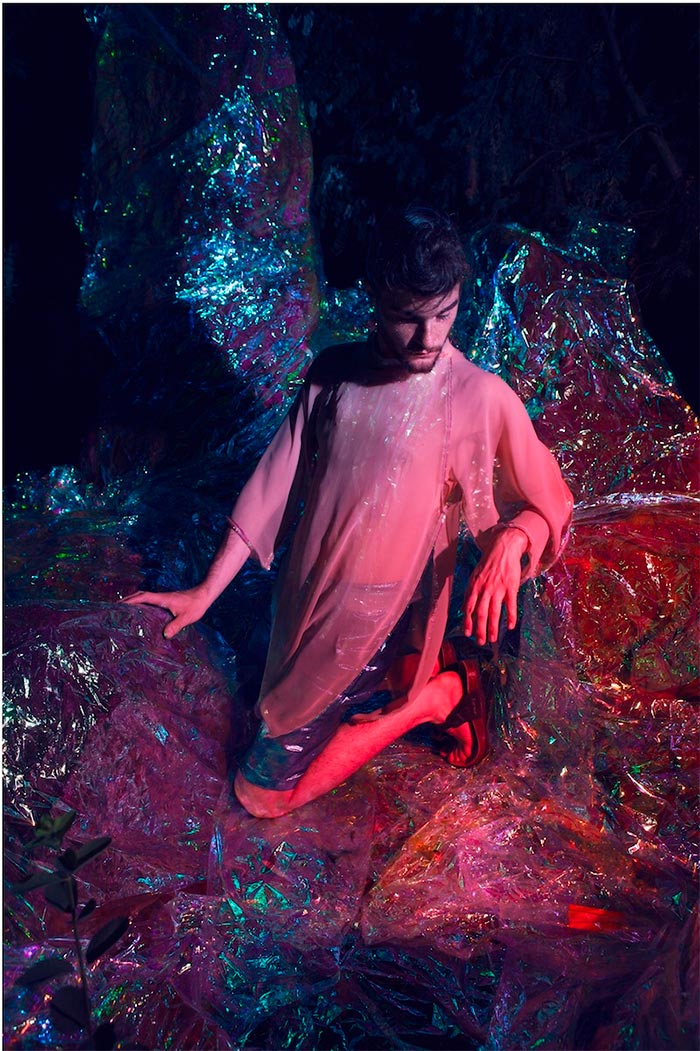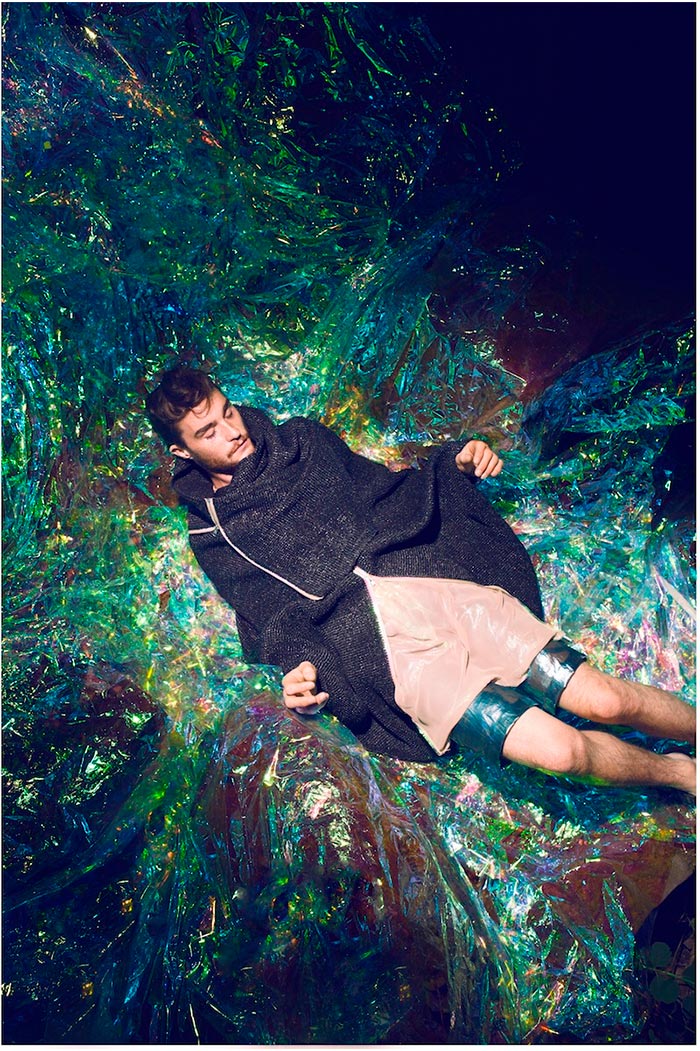 Jon Sofferud Master Collection at the Fashion academy of Antwerp, is about a mountain climber, the metaphor of his journey and how his viewpoints of his life are gradually changing after he reaches another peak, penetrating the clouds.
The deprivation of oxygen, the lack of water, makes the colours bleed together, creating an acid effect.
His harness and the strength of it, becomes weakened, weathered and their protection whither, transforming into braids.
The transparency of all the layers, create new ideas of reality. The light reflects and gives a new dimension that work both together and against its purpose.
The main source of inspiration for this collection was the images of the artist Krist Wood's; Inivichrys and Chrysallii.
Using Wood's changed perspective in the clothes, I deconstructed, and manipulated how the garments falls.
By adding sports elements, and integrate the acid colours in details, with the transparent plastic layers and the almost unnatural shine, I wanted to create a familiar, comfortable, yet artificial atmosphere.
Our blurred understanding, fighting of creatures made of shadows and doubt.
Photographer: Athos Burez
Assistant: Lise Petersen
Model: Aleks Hein