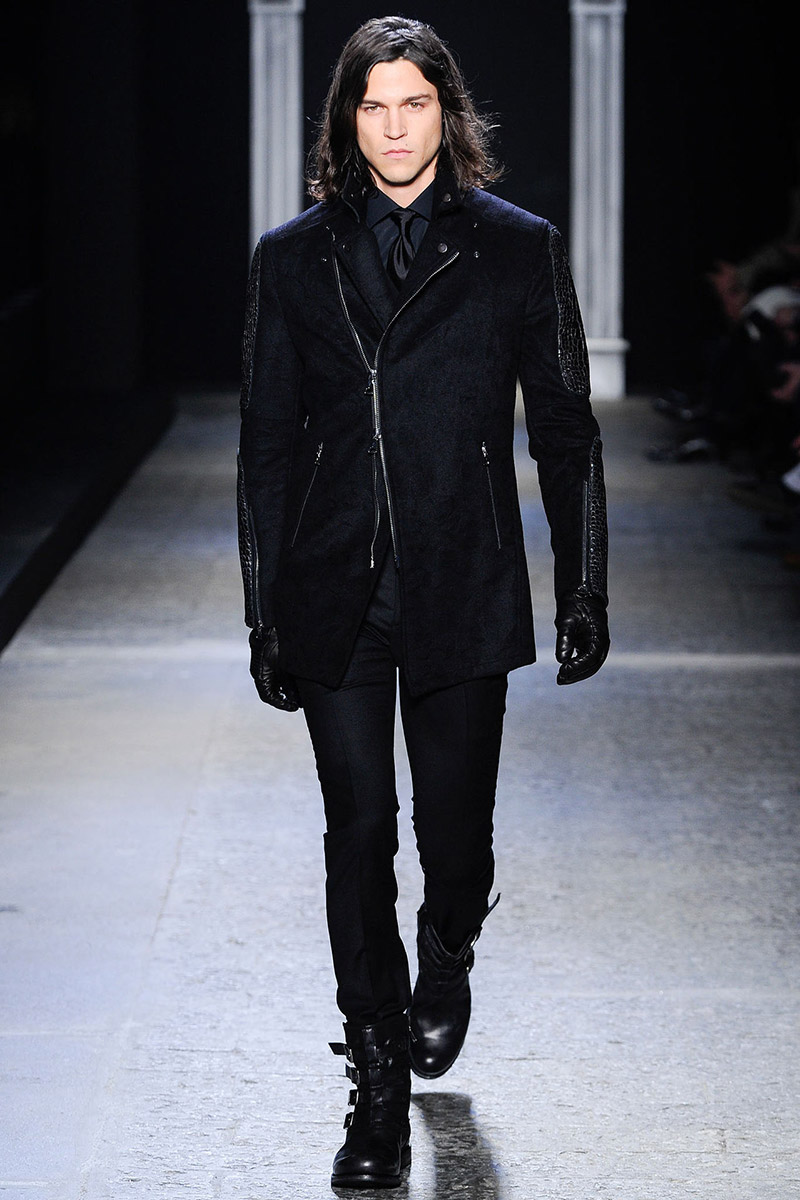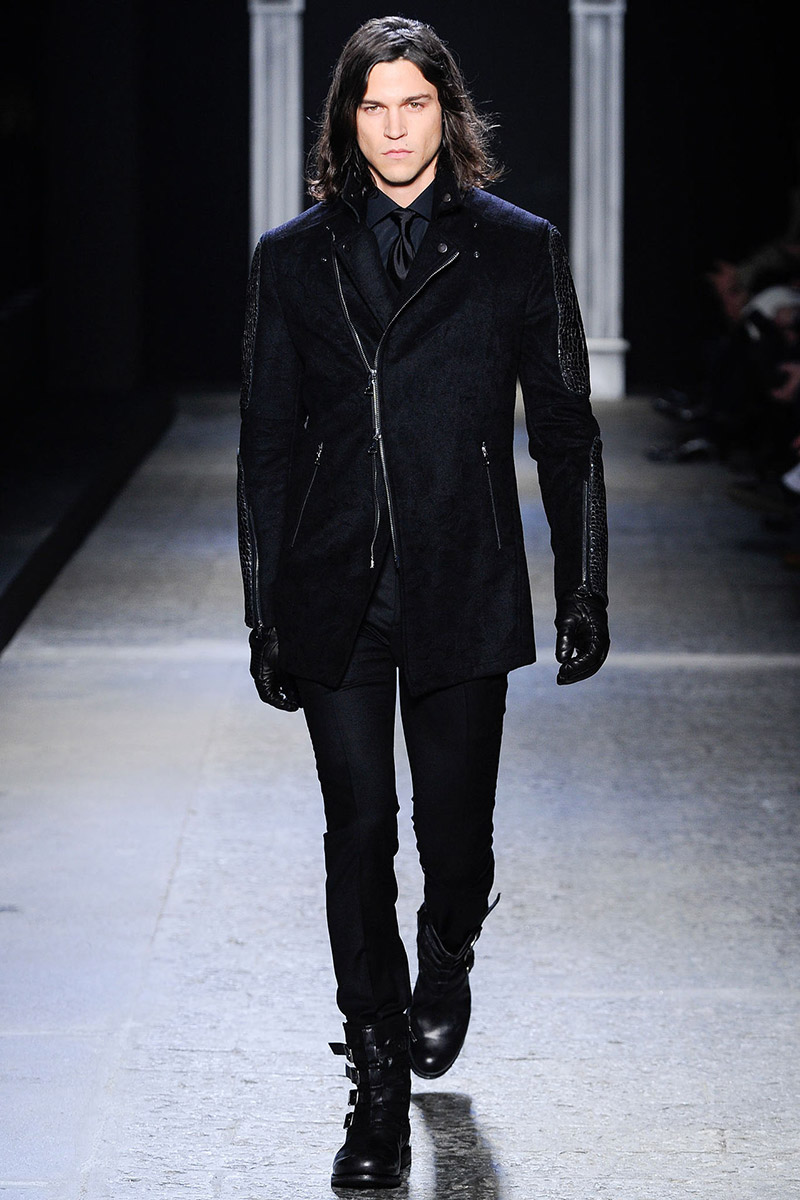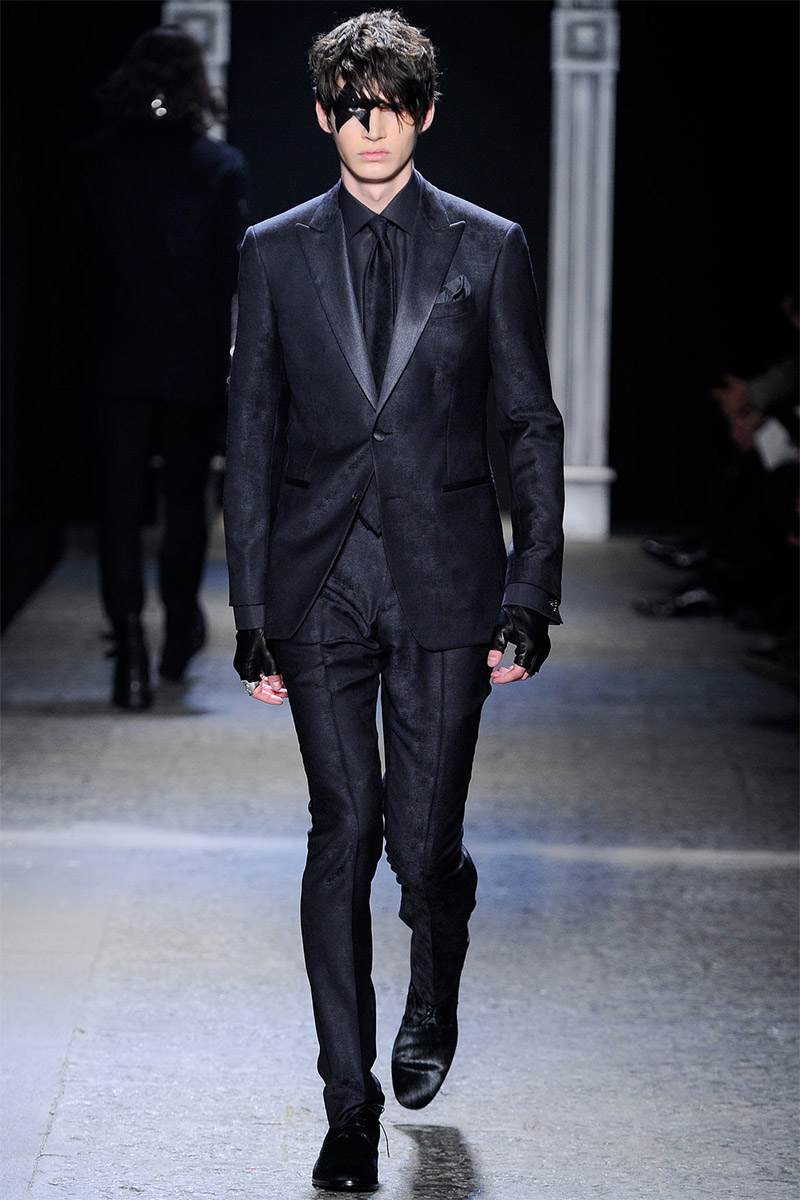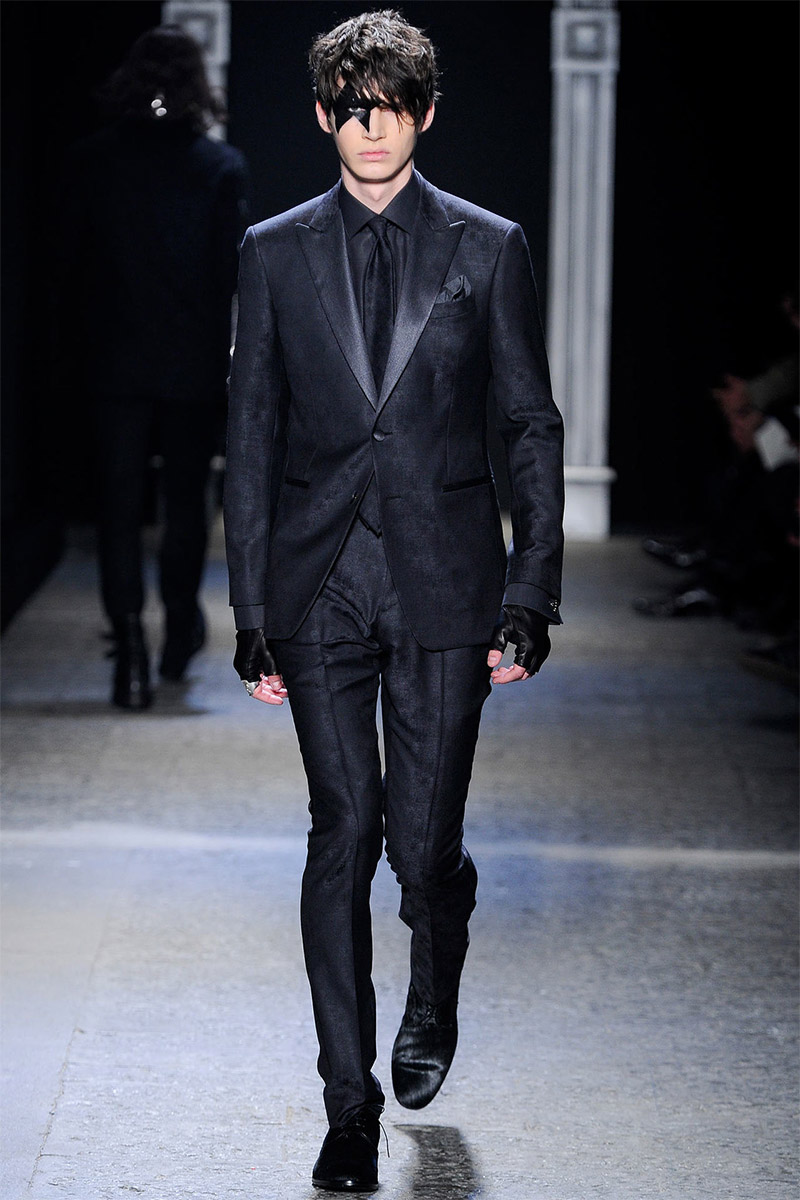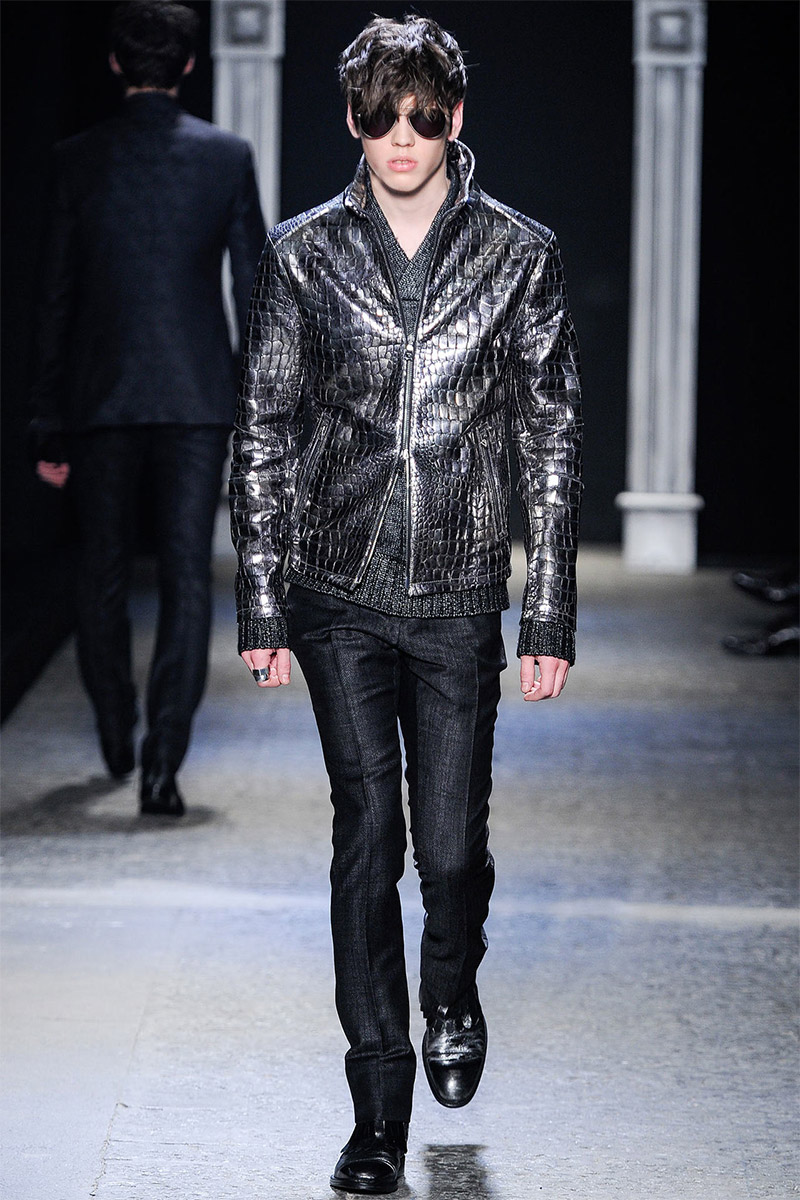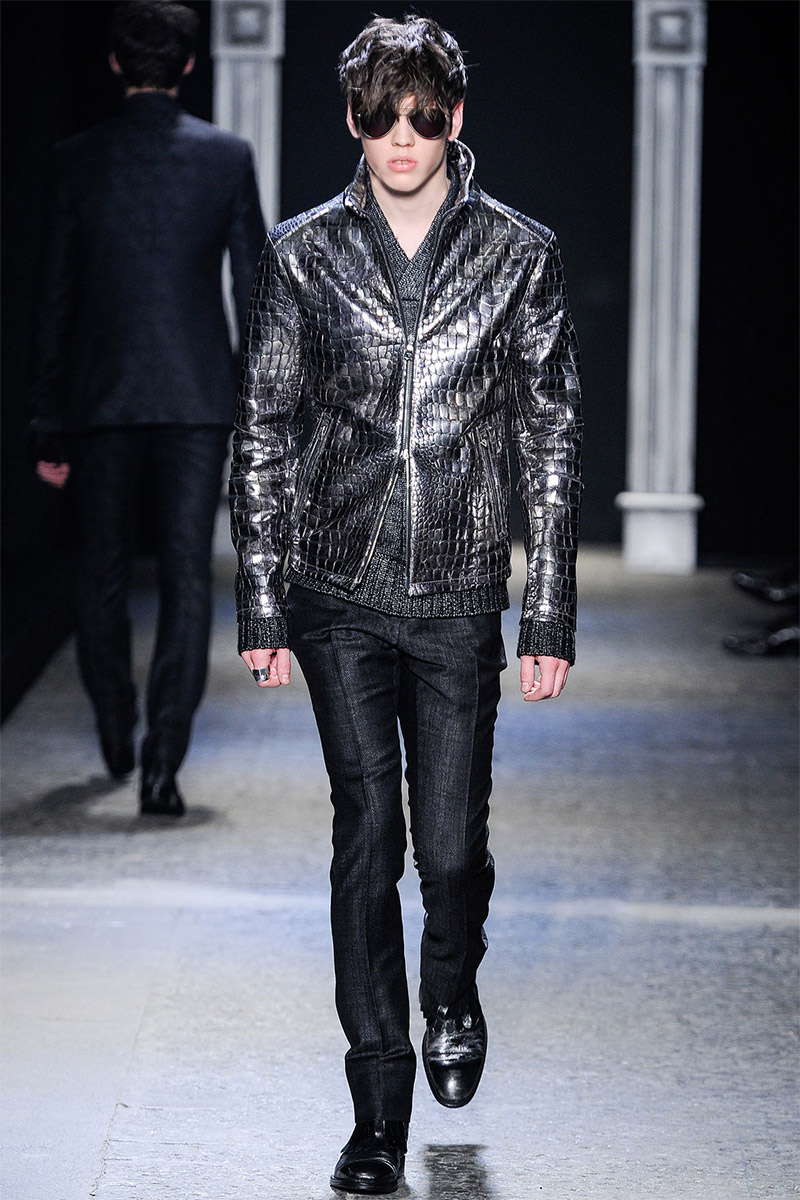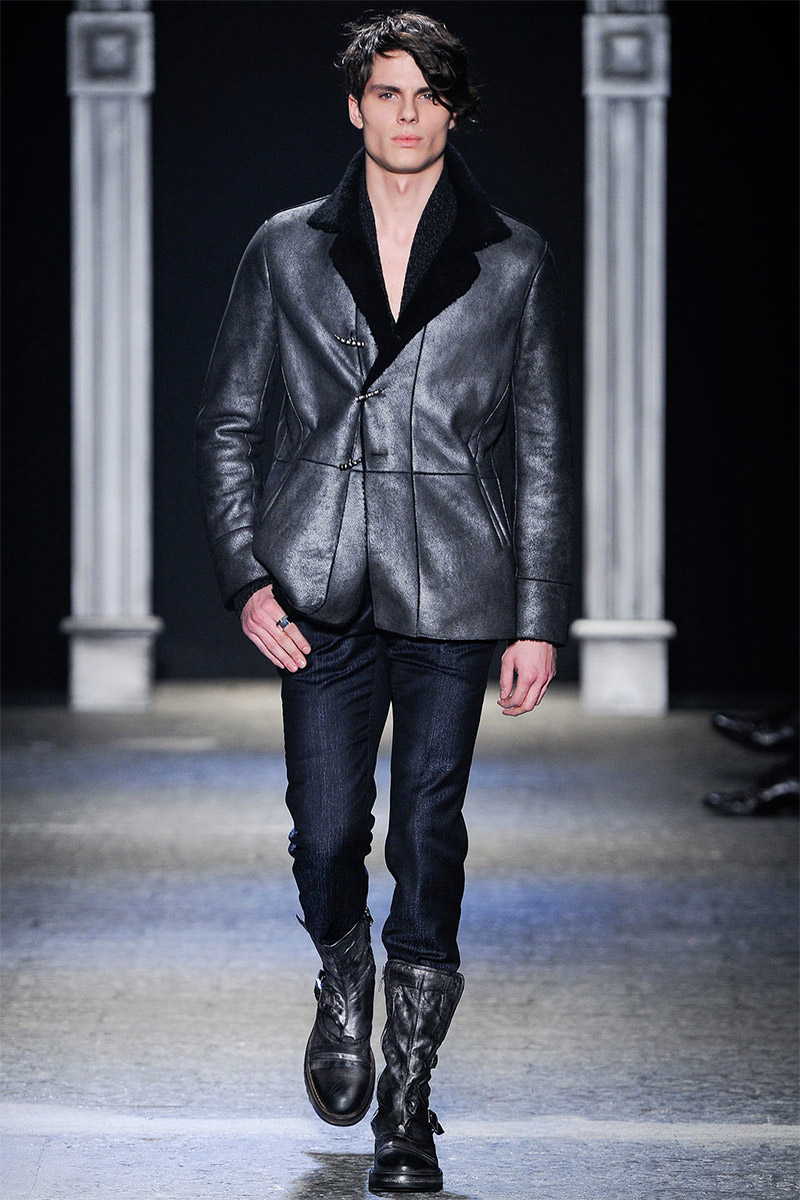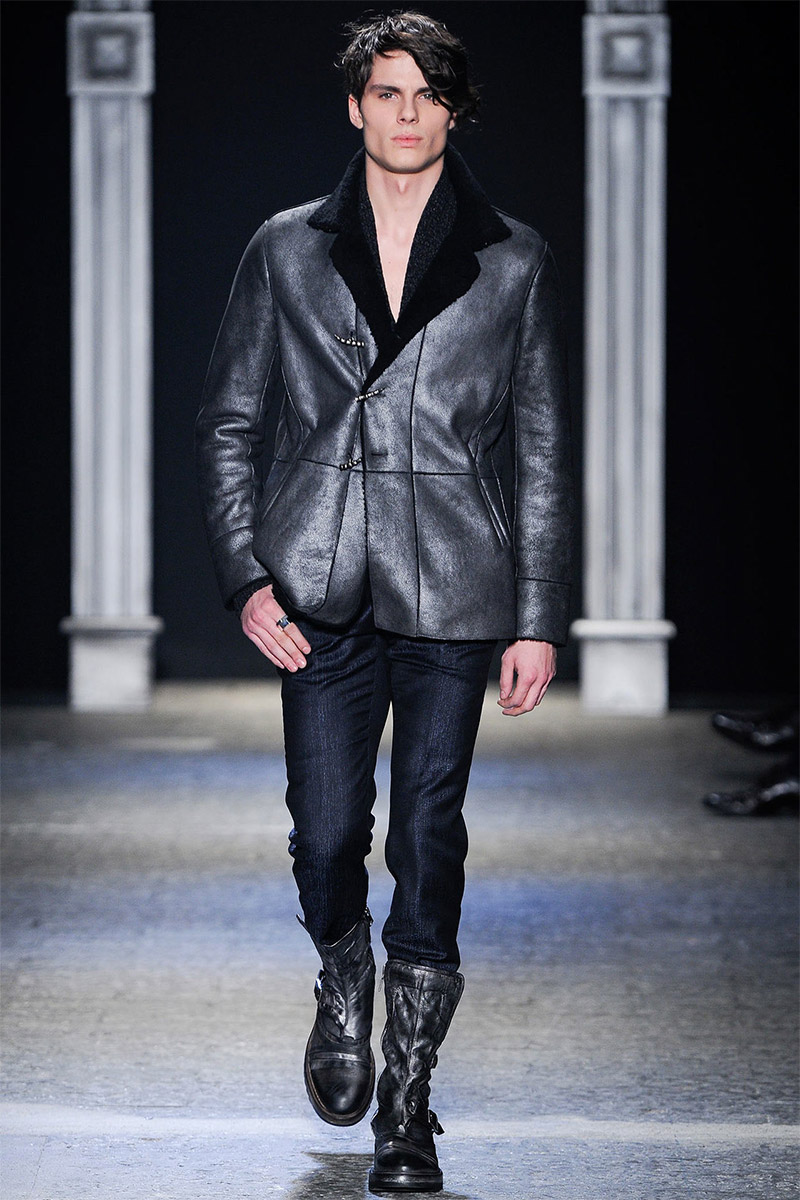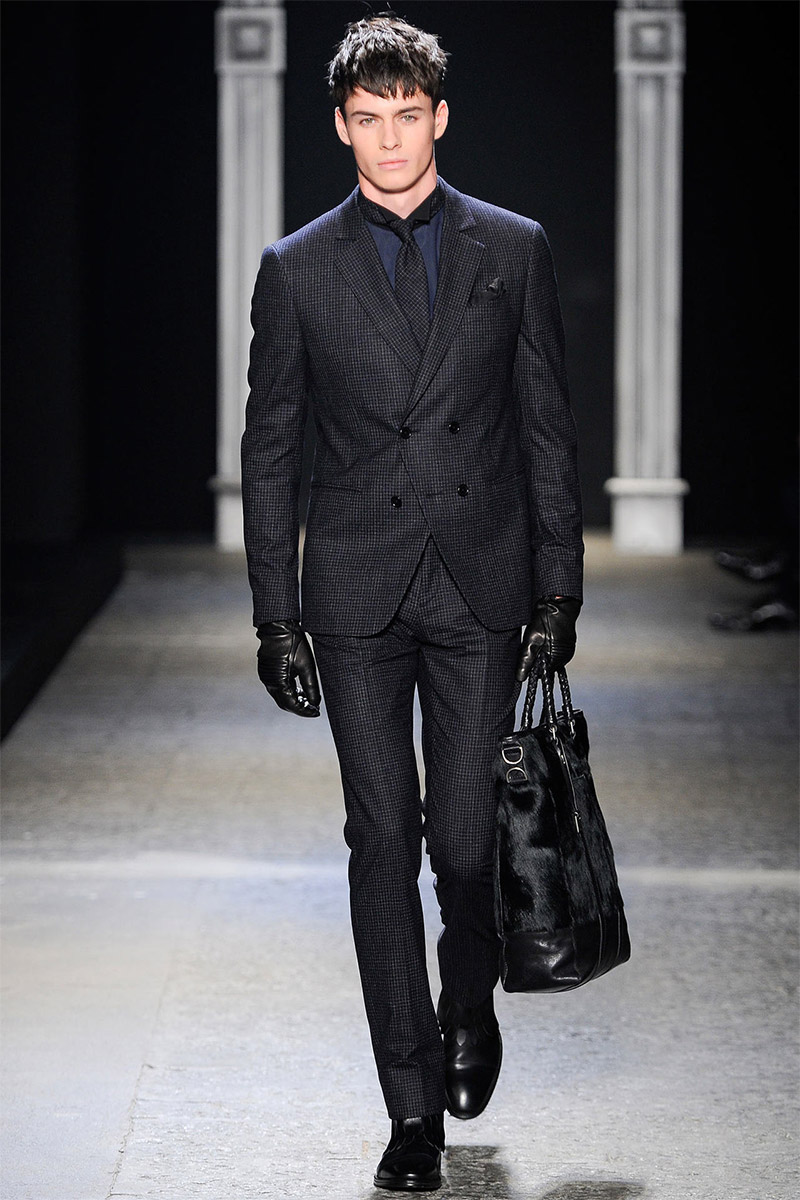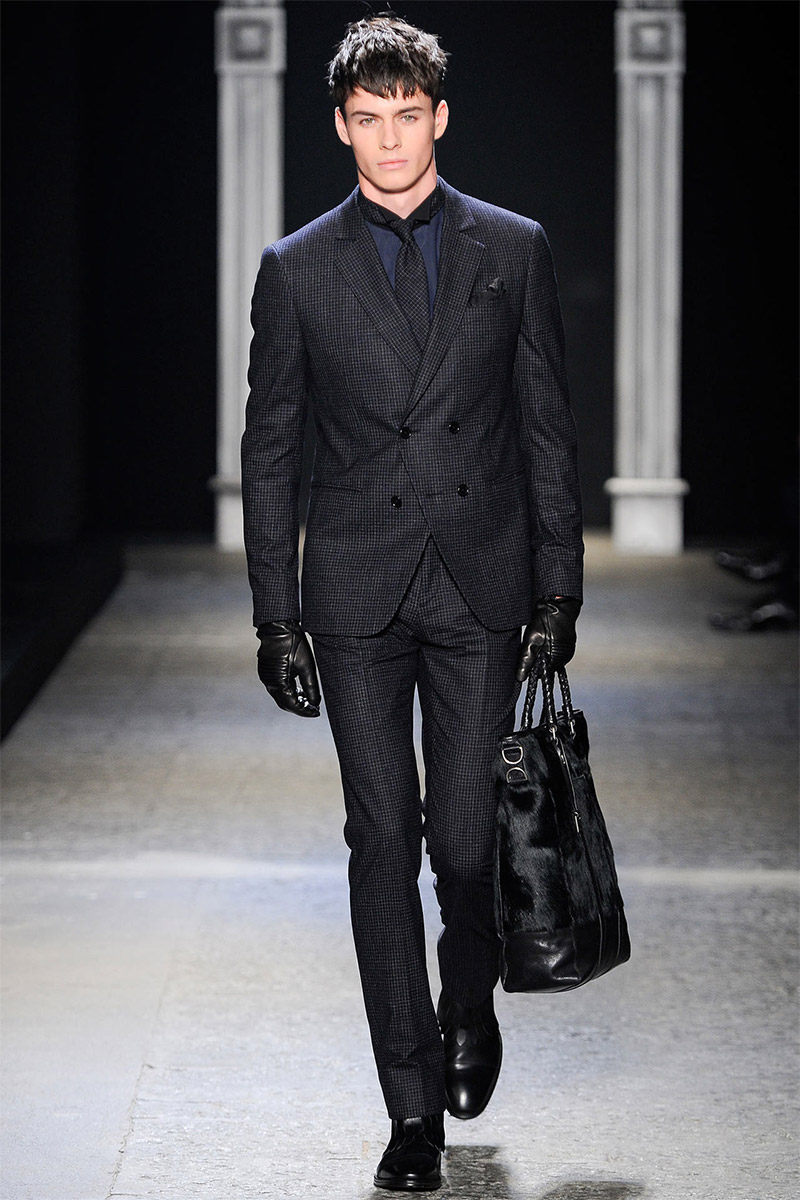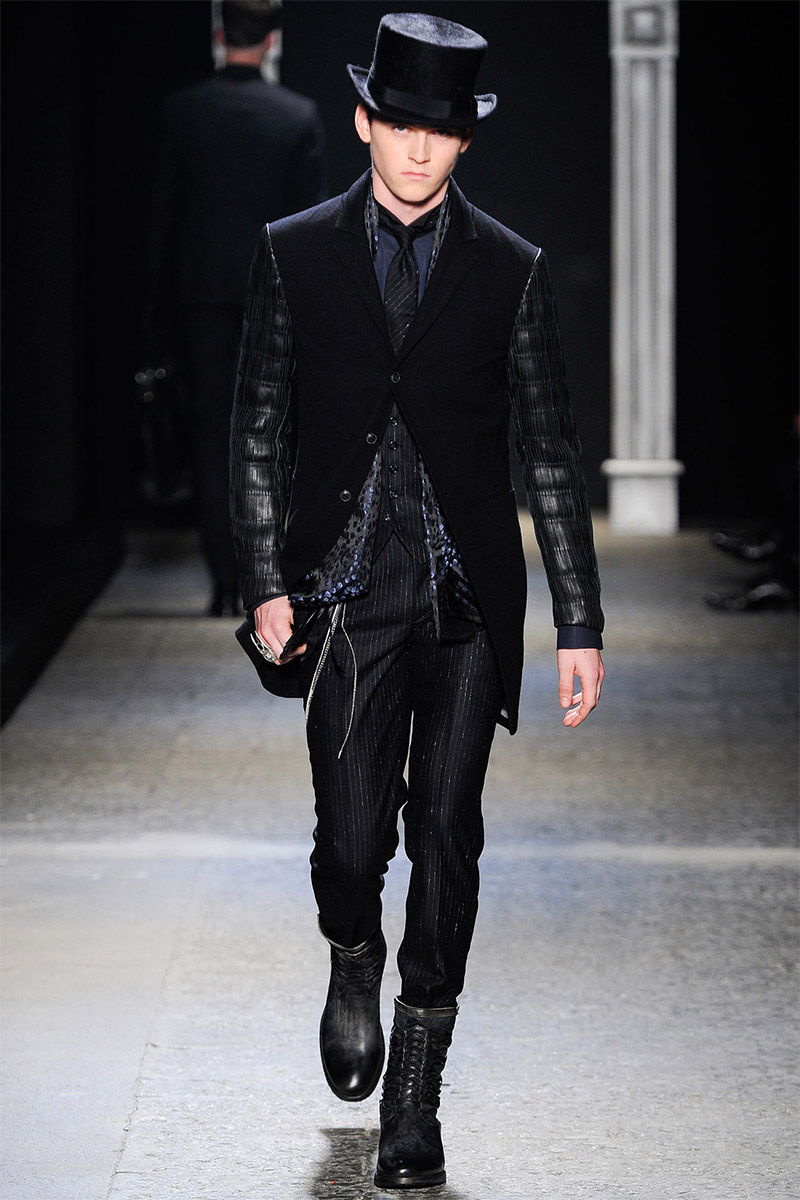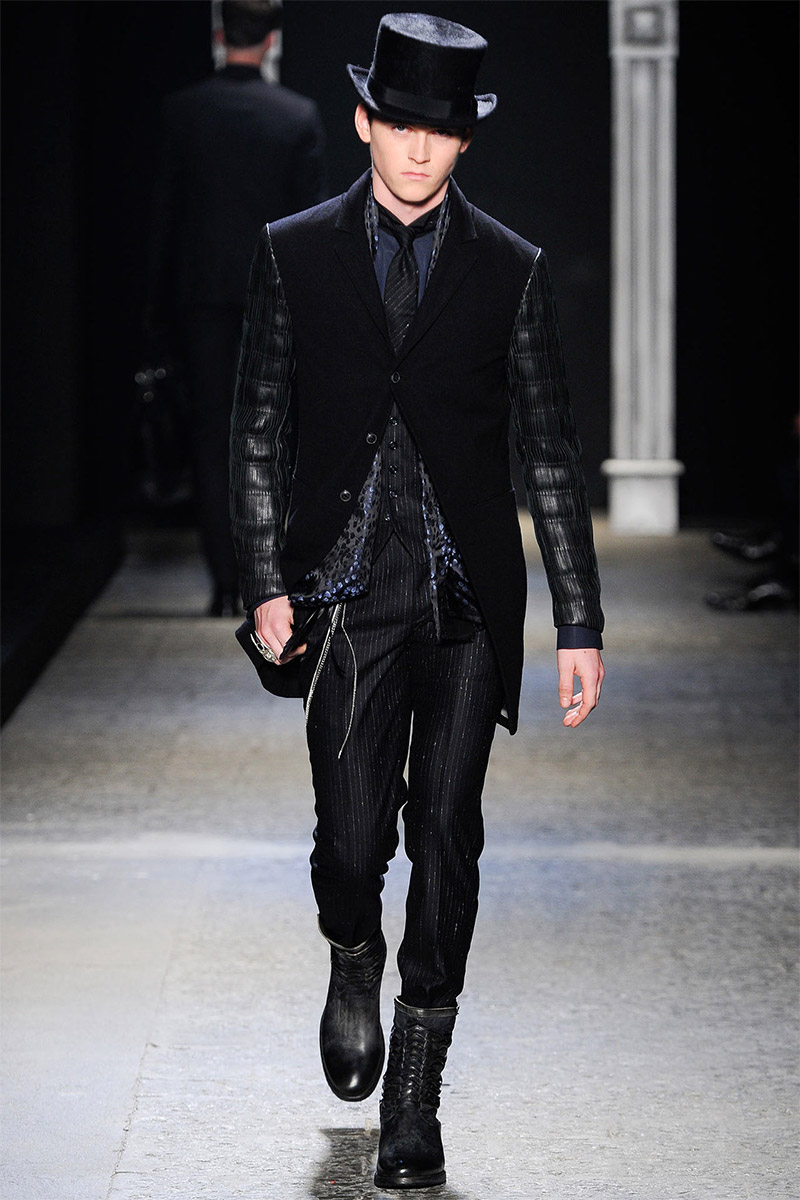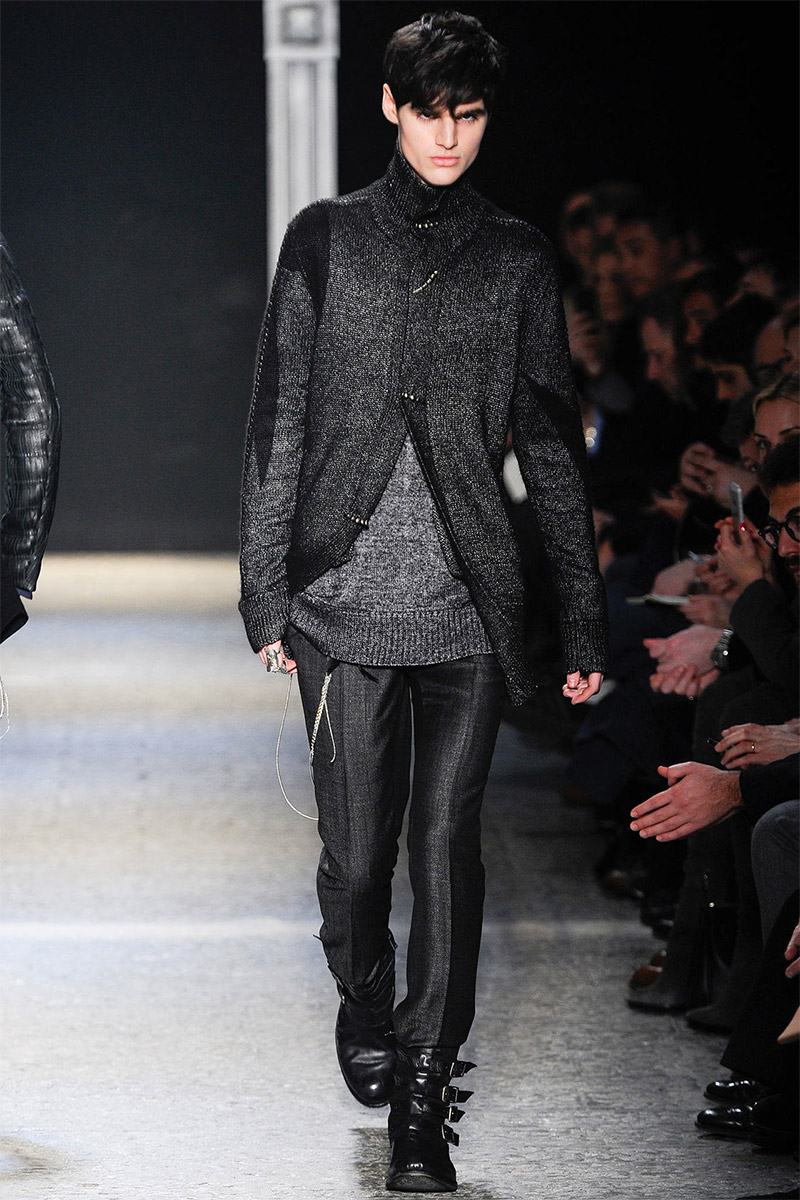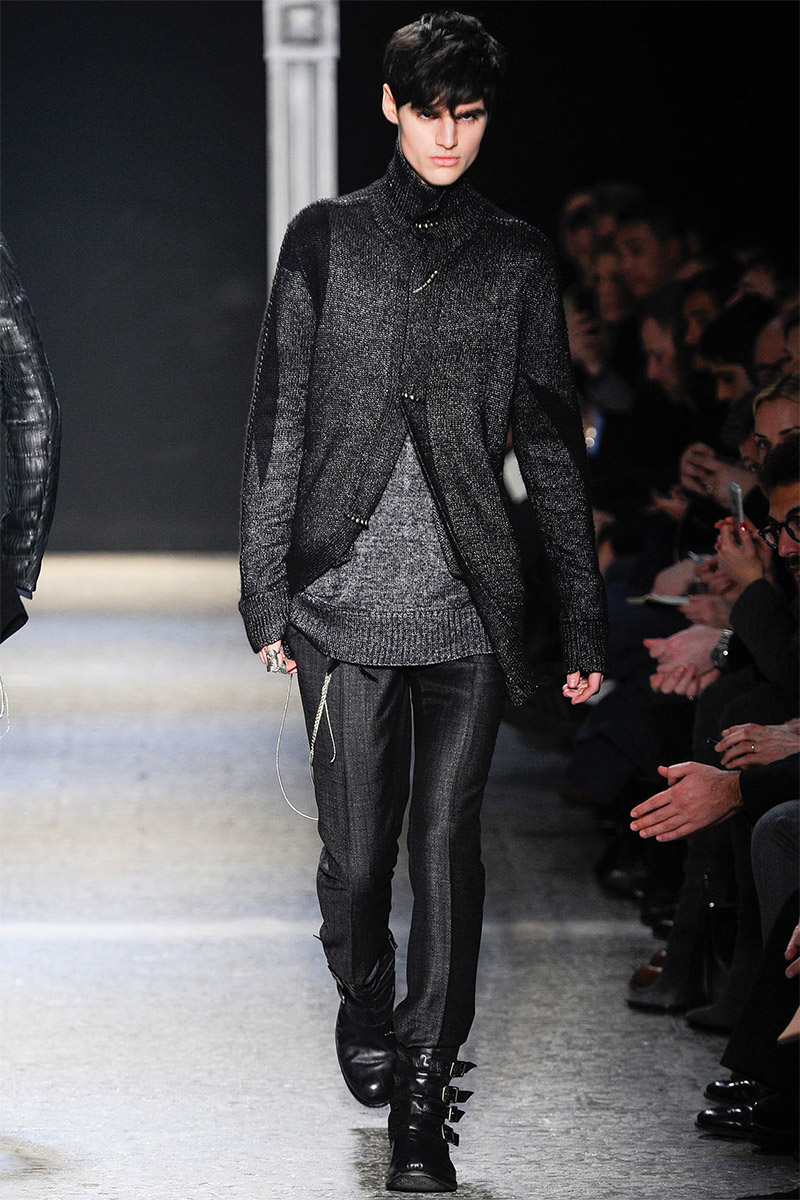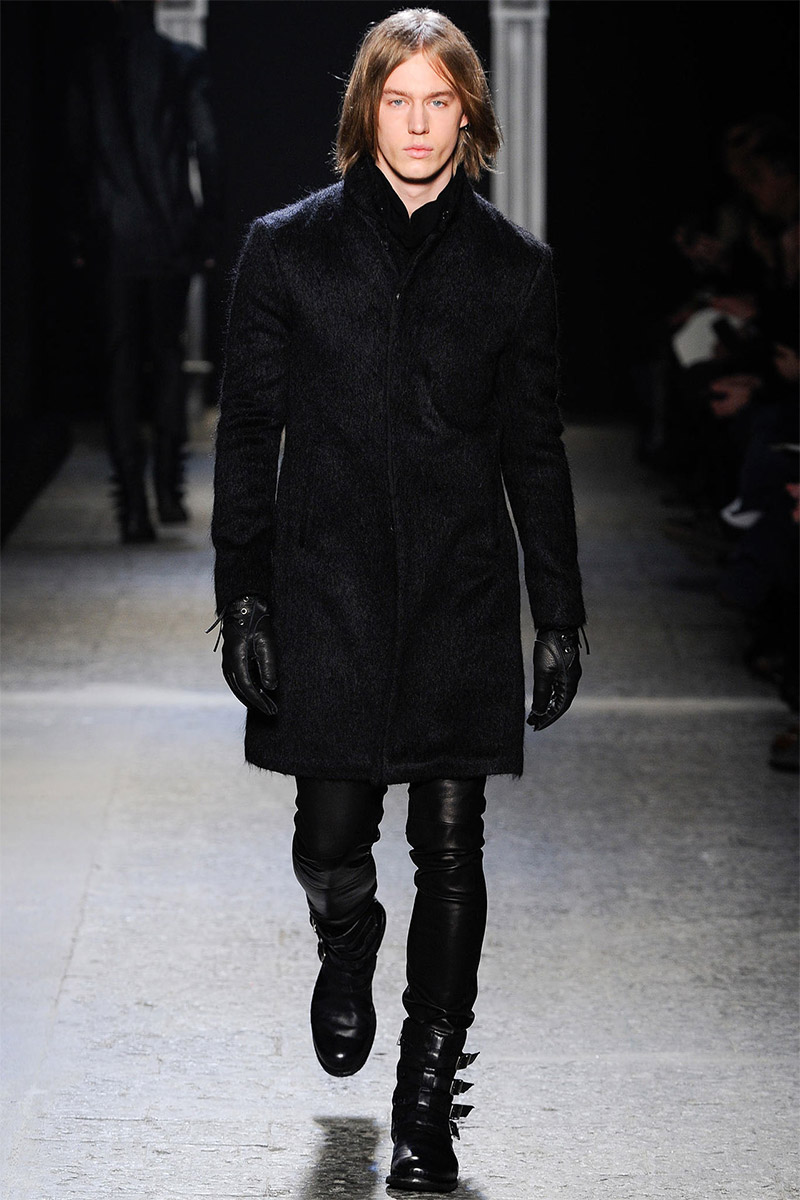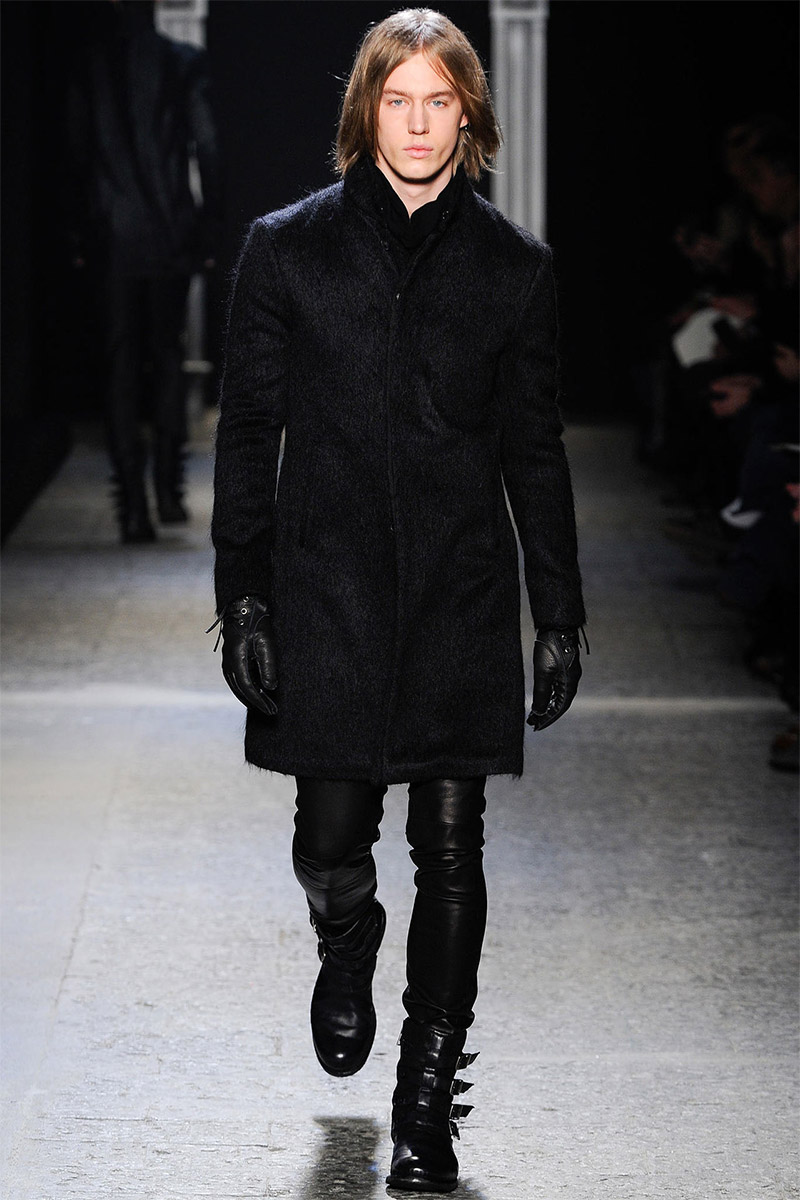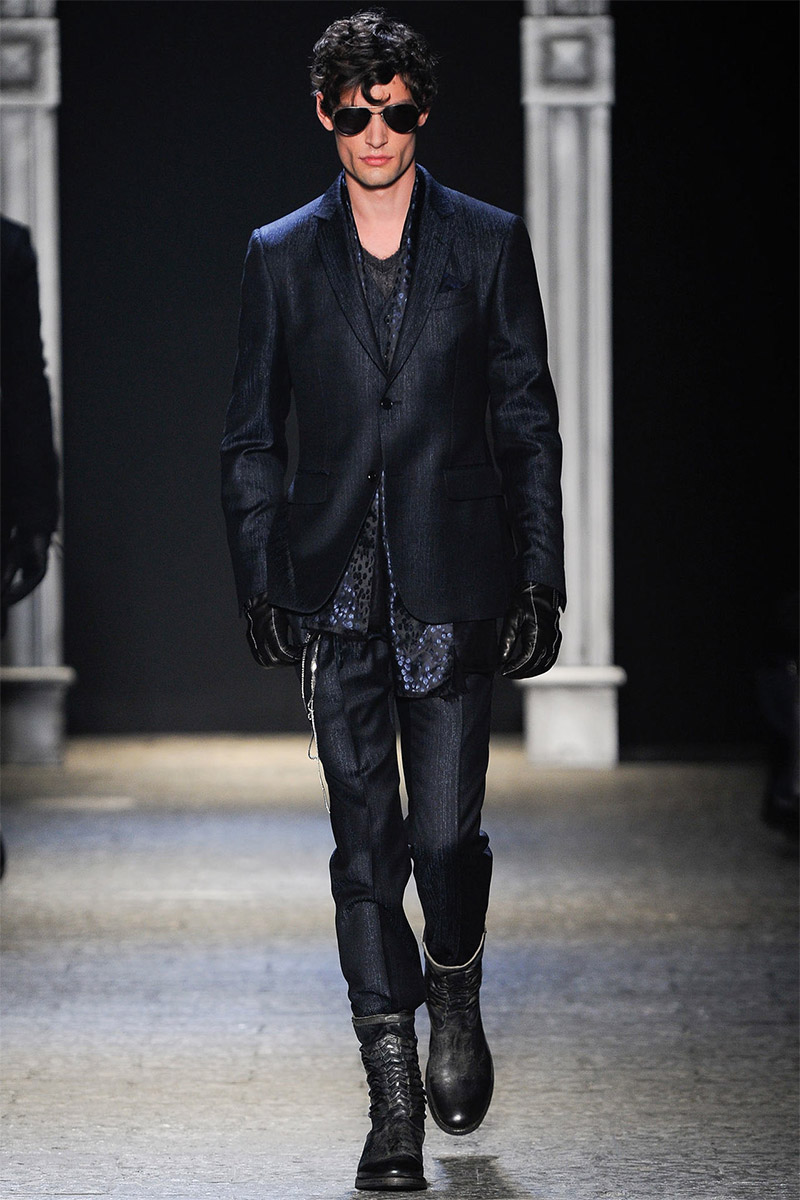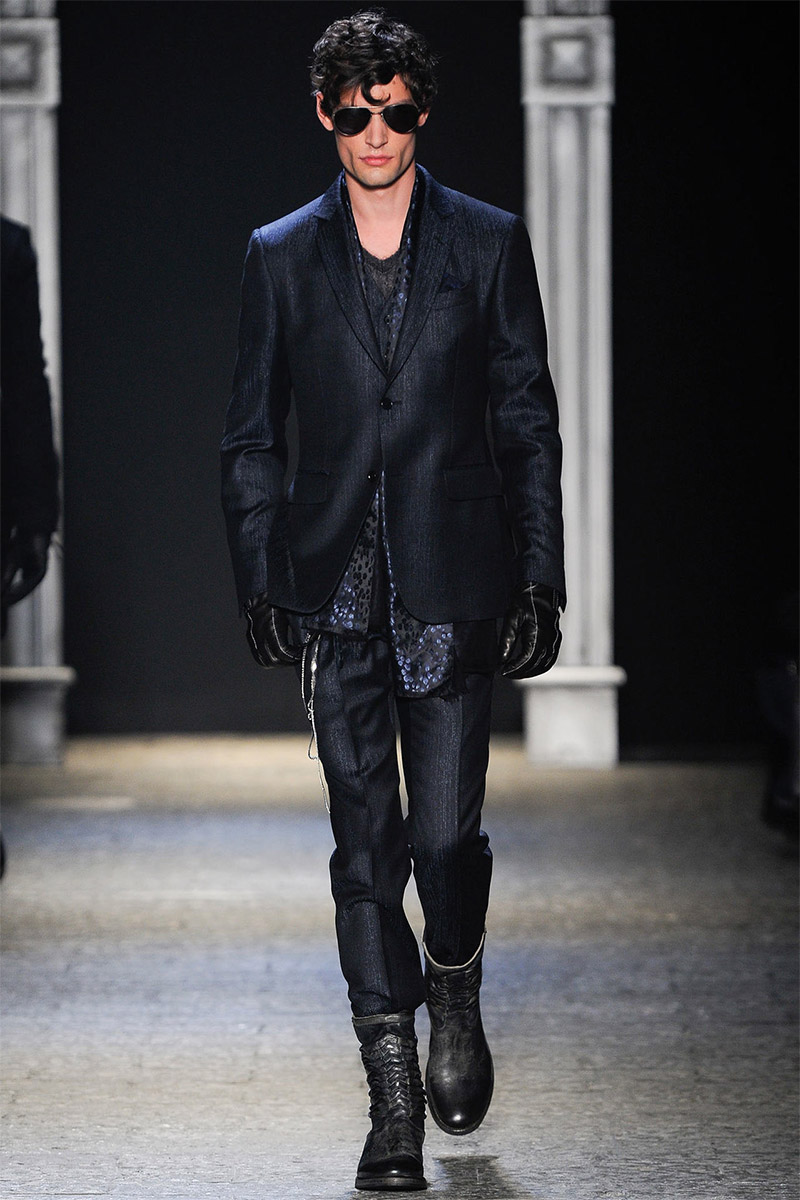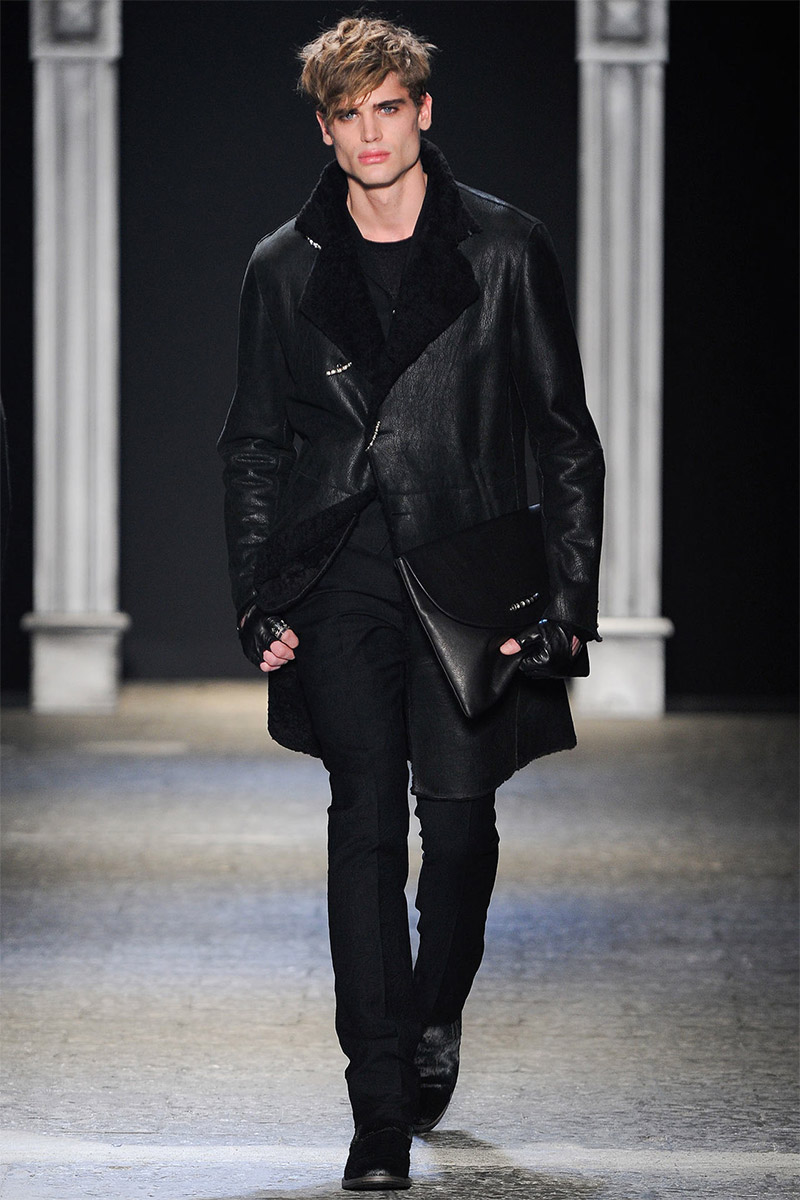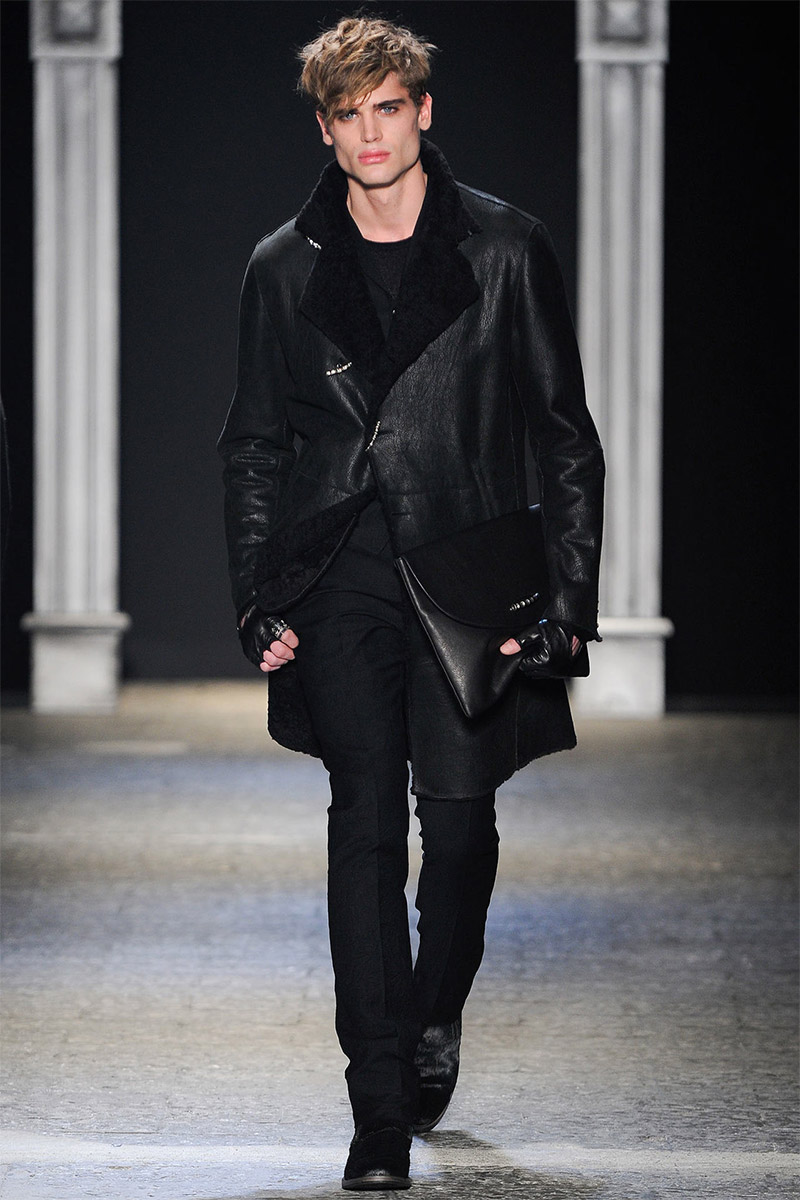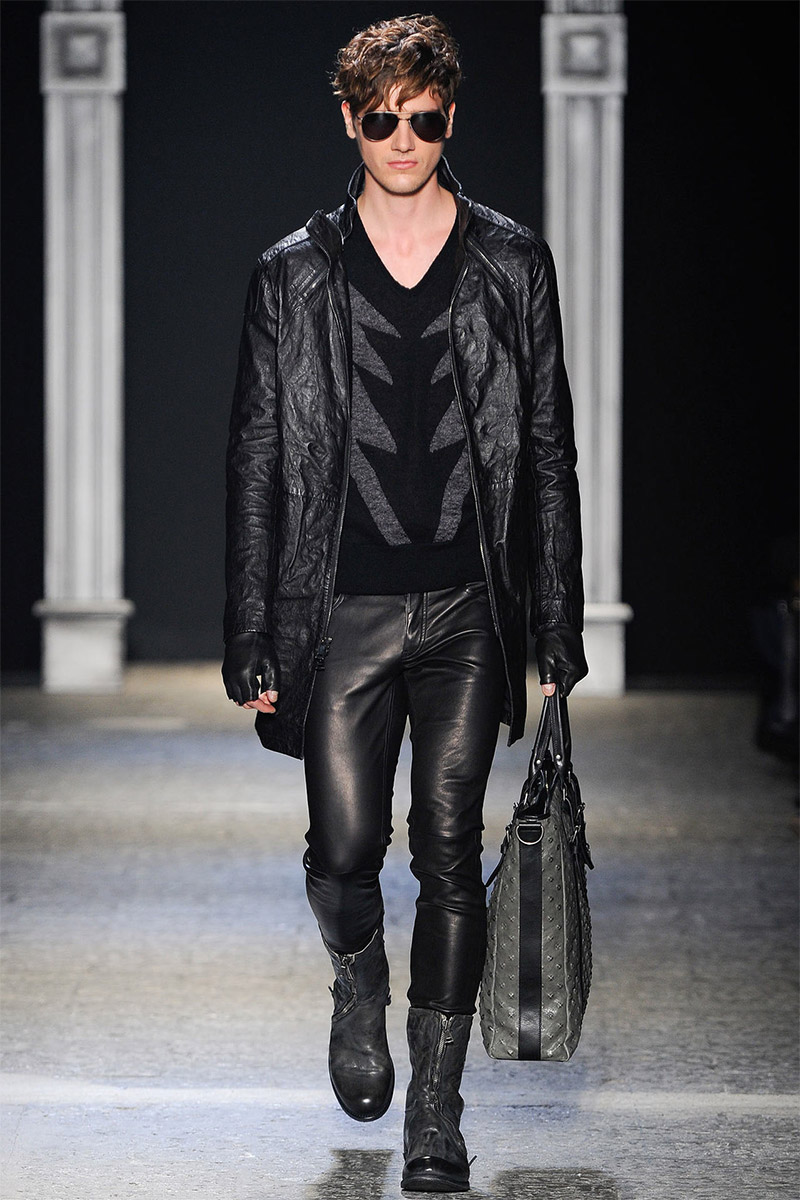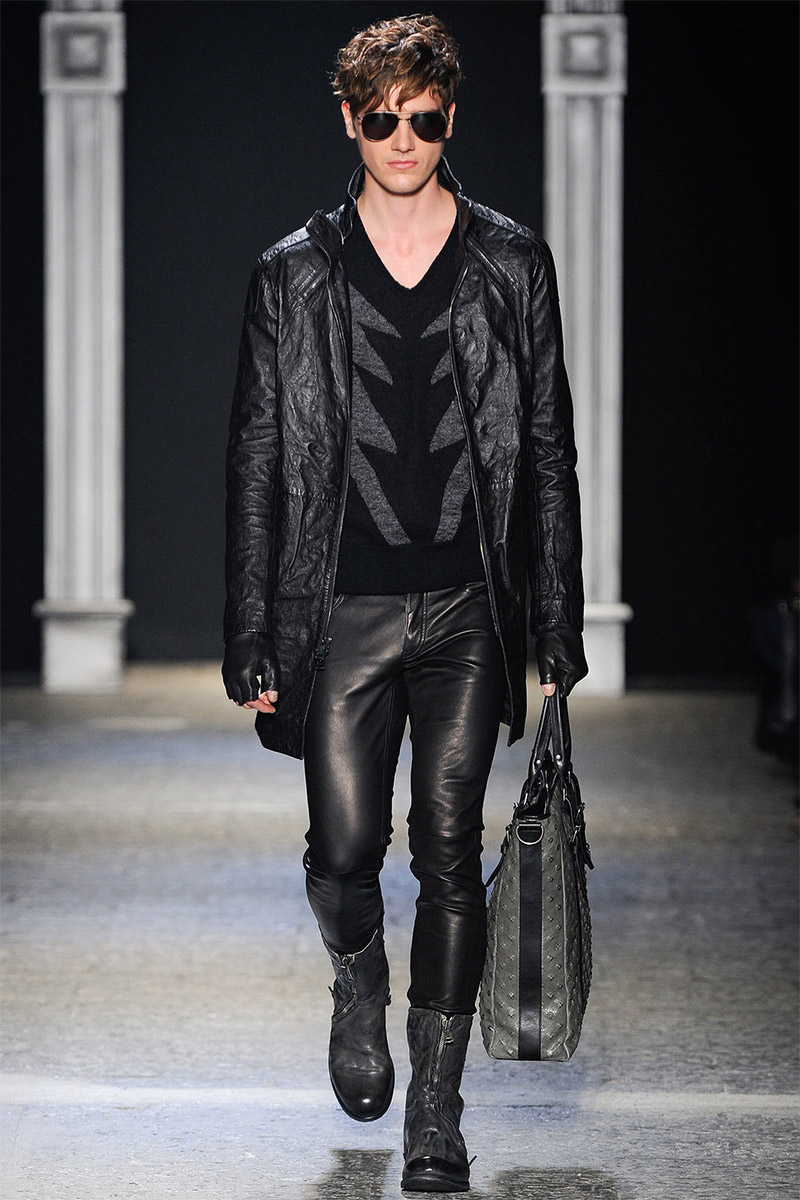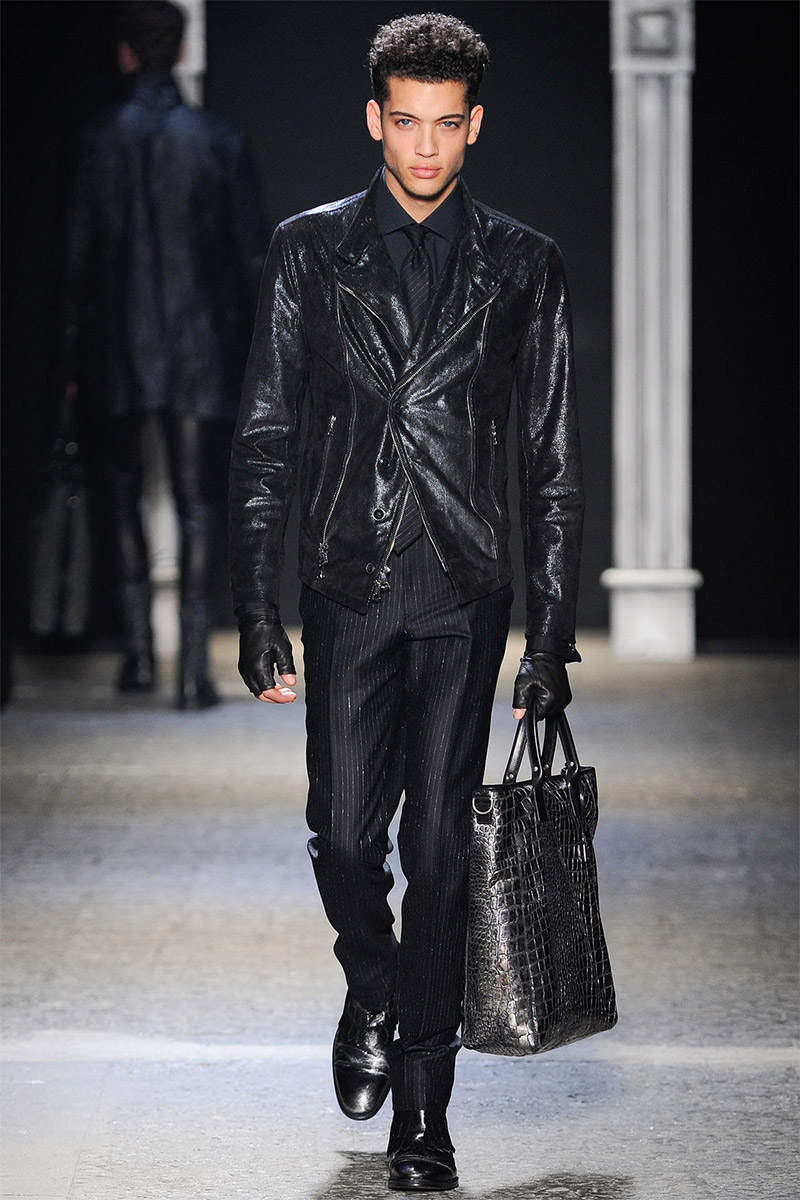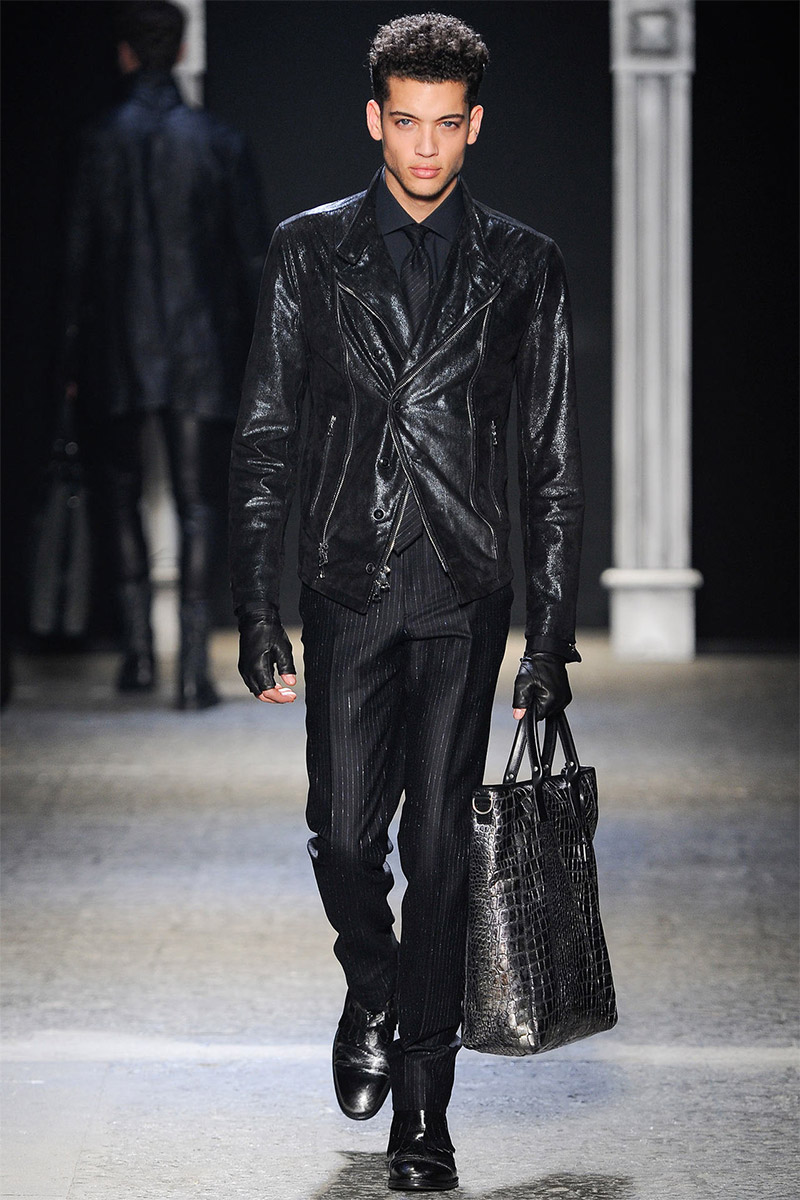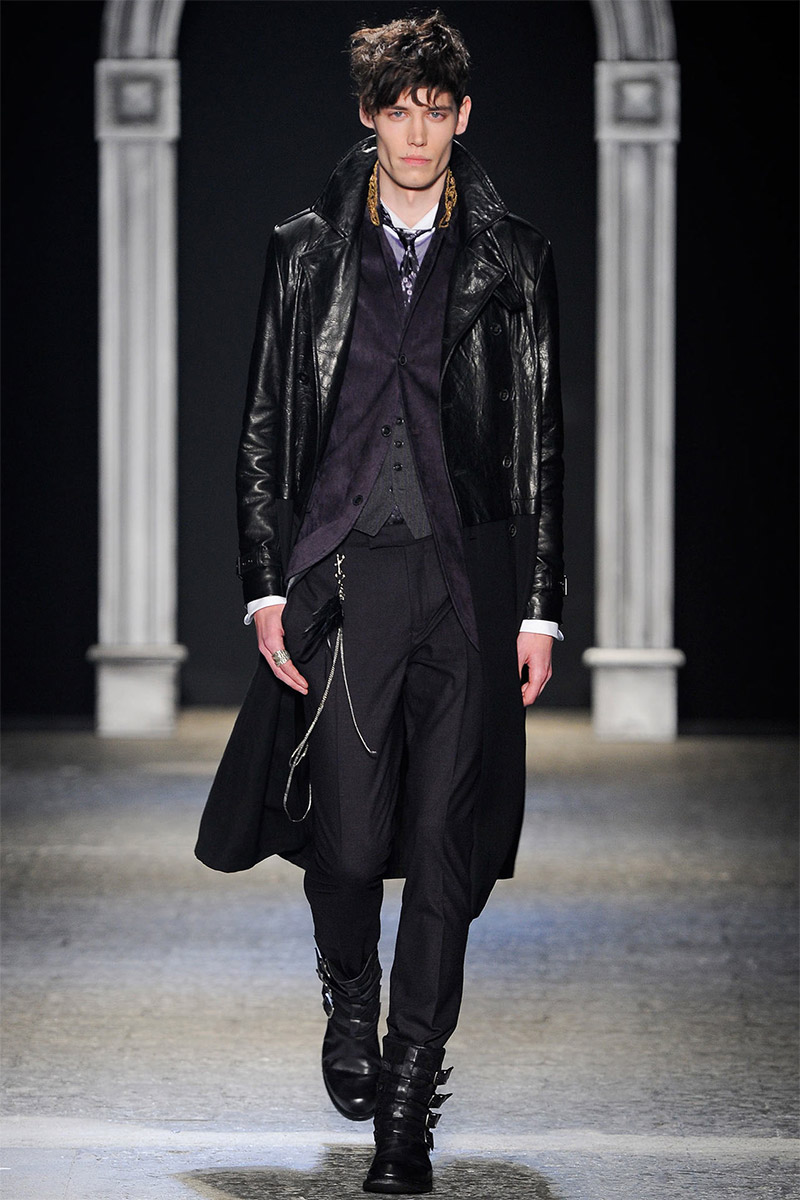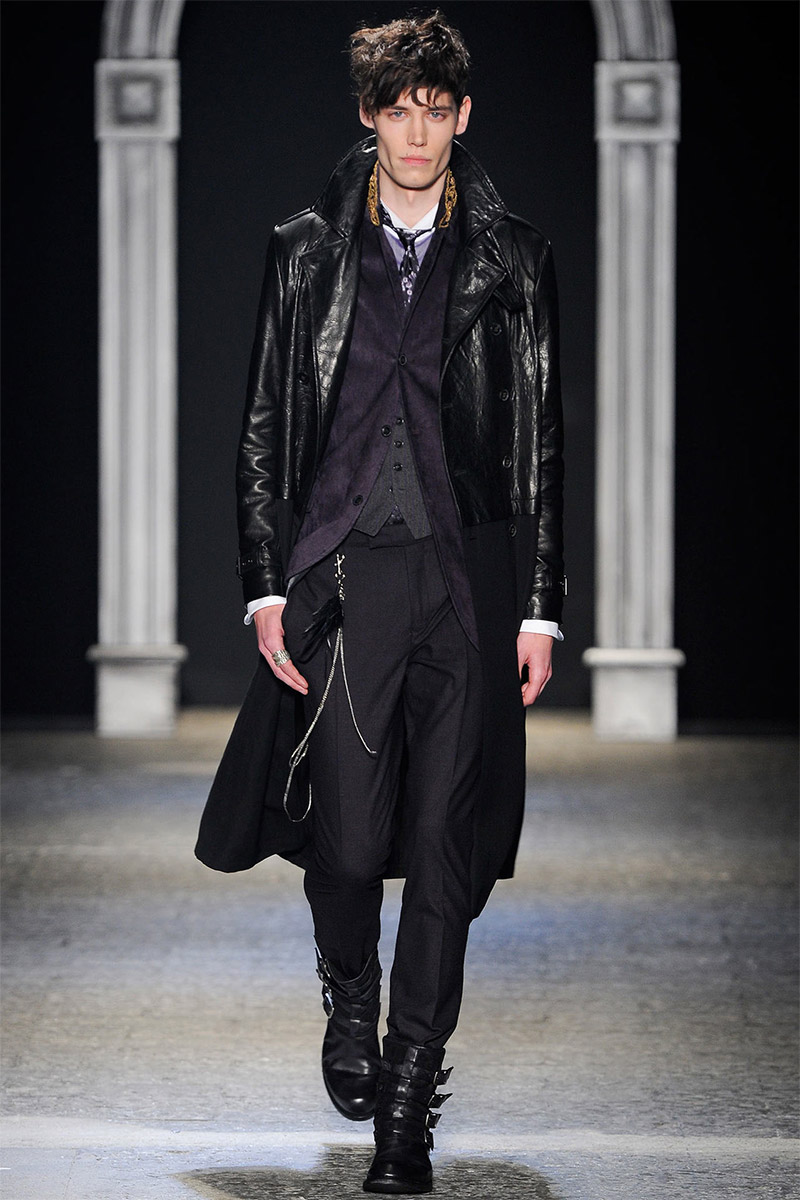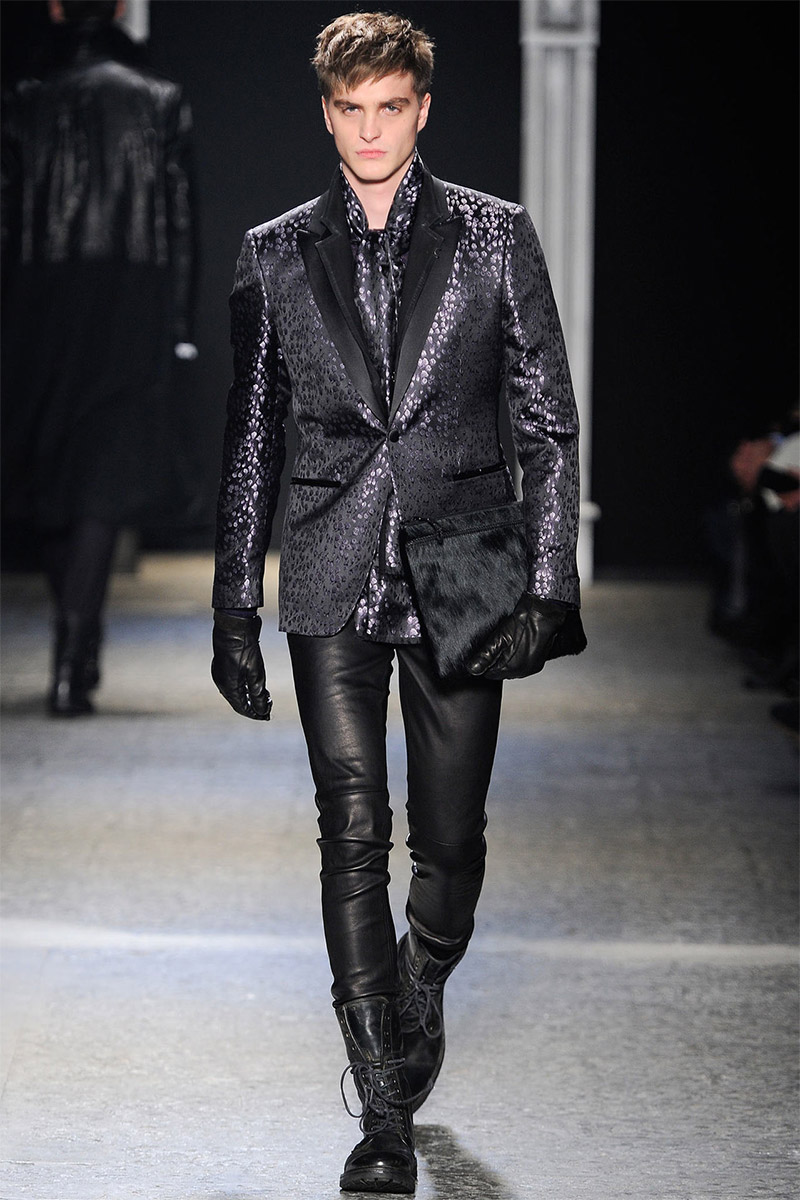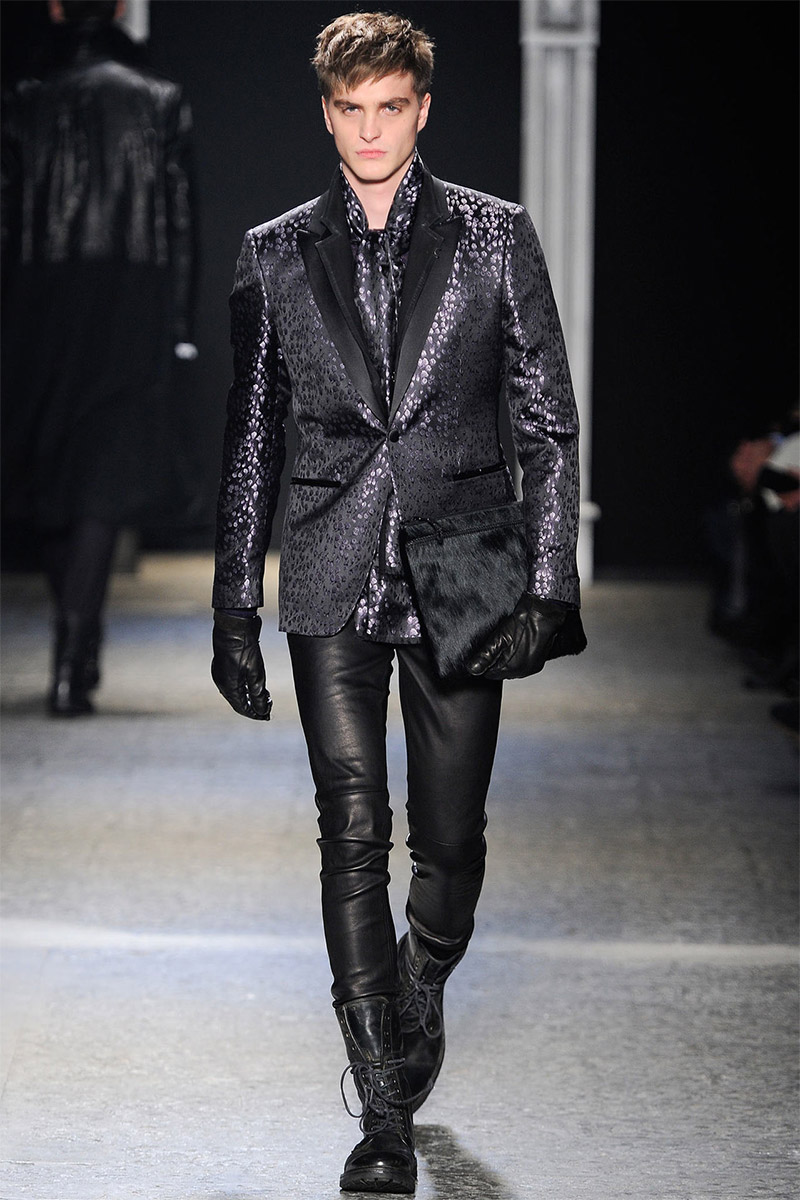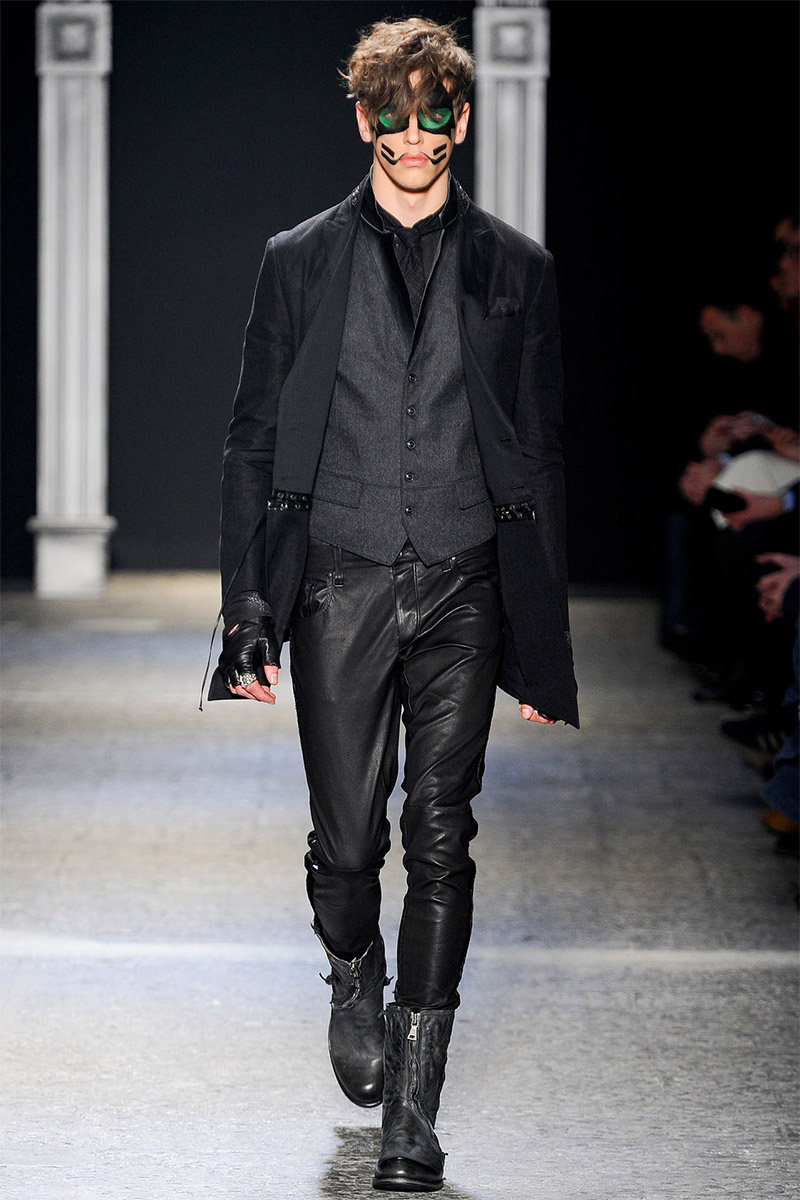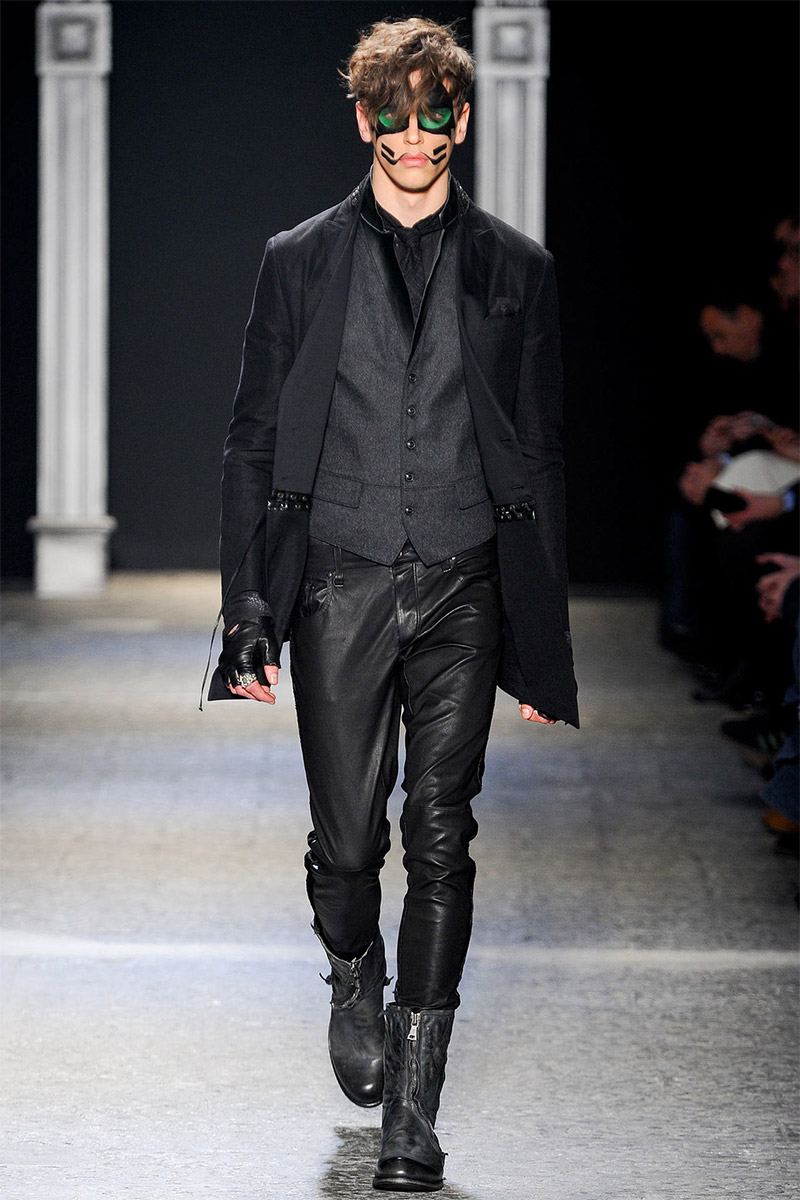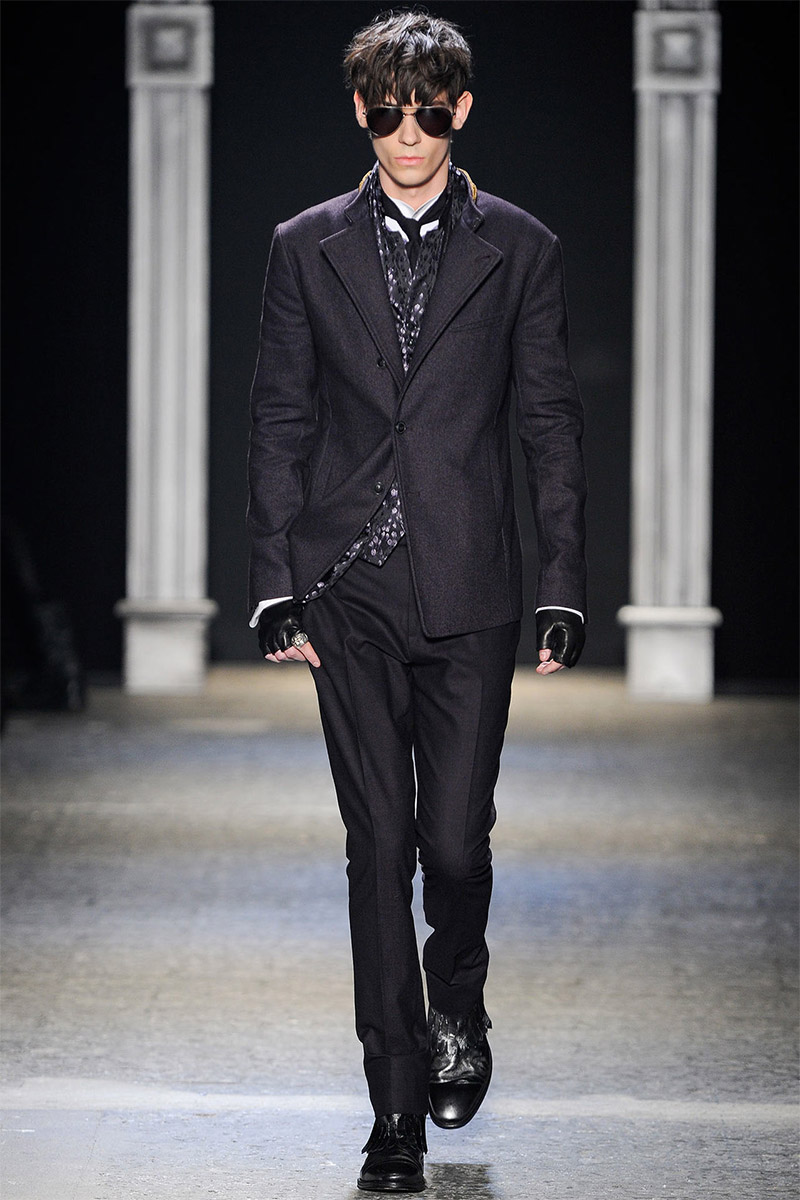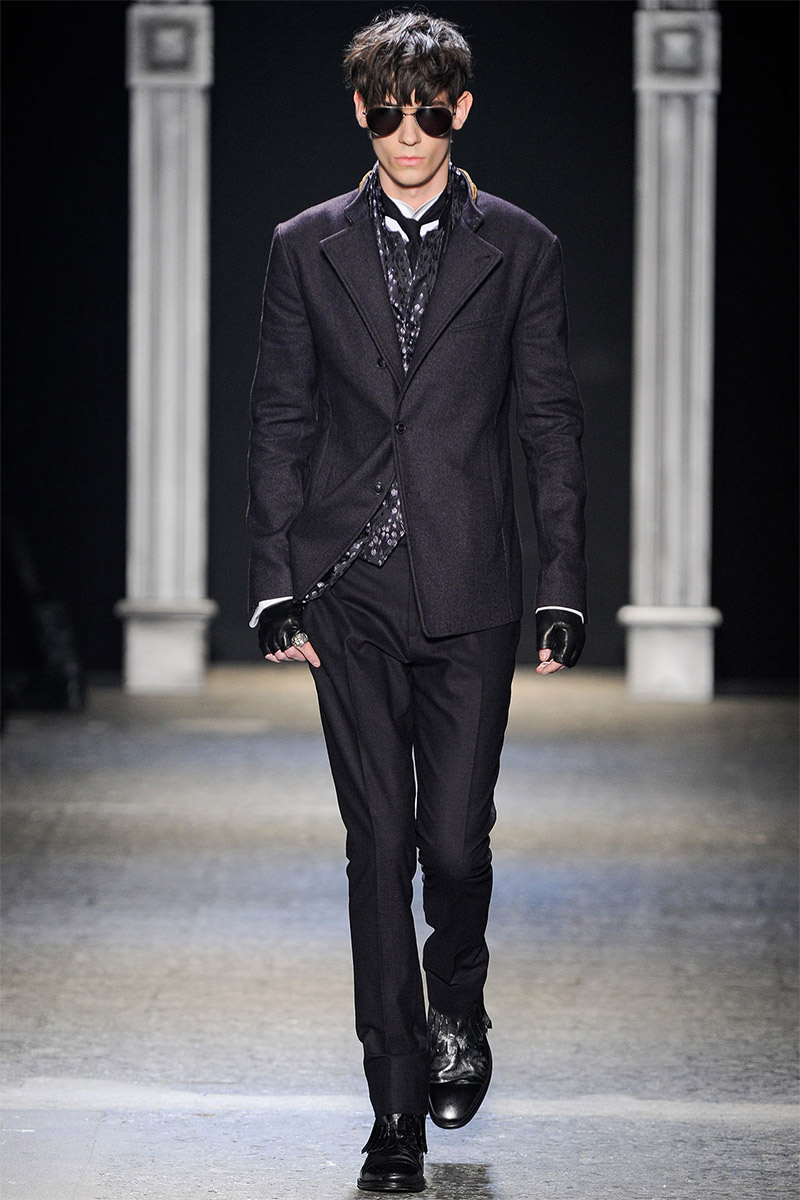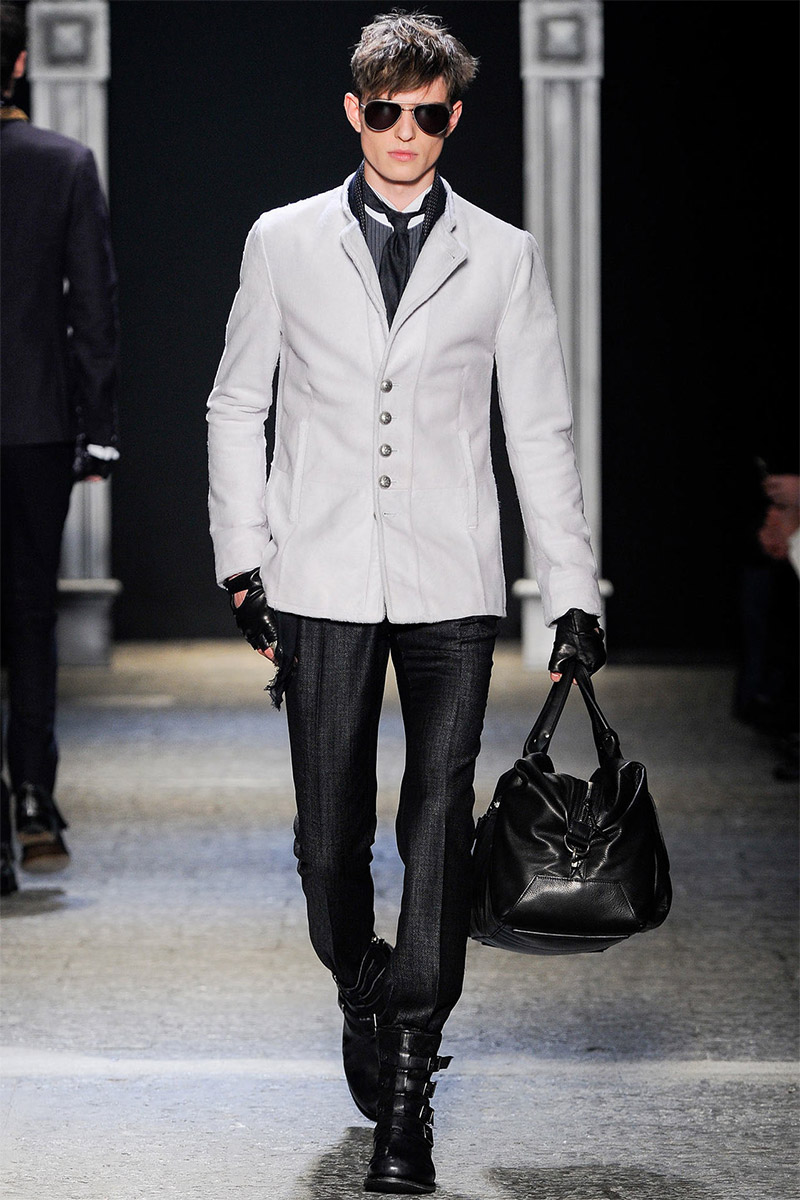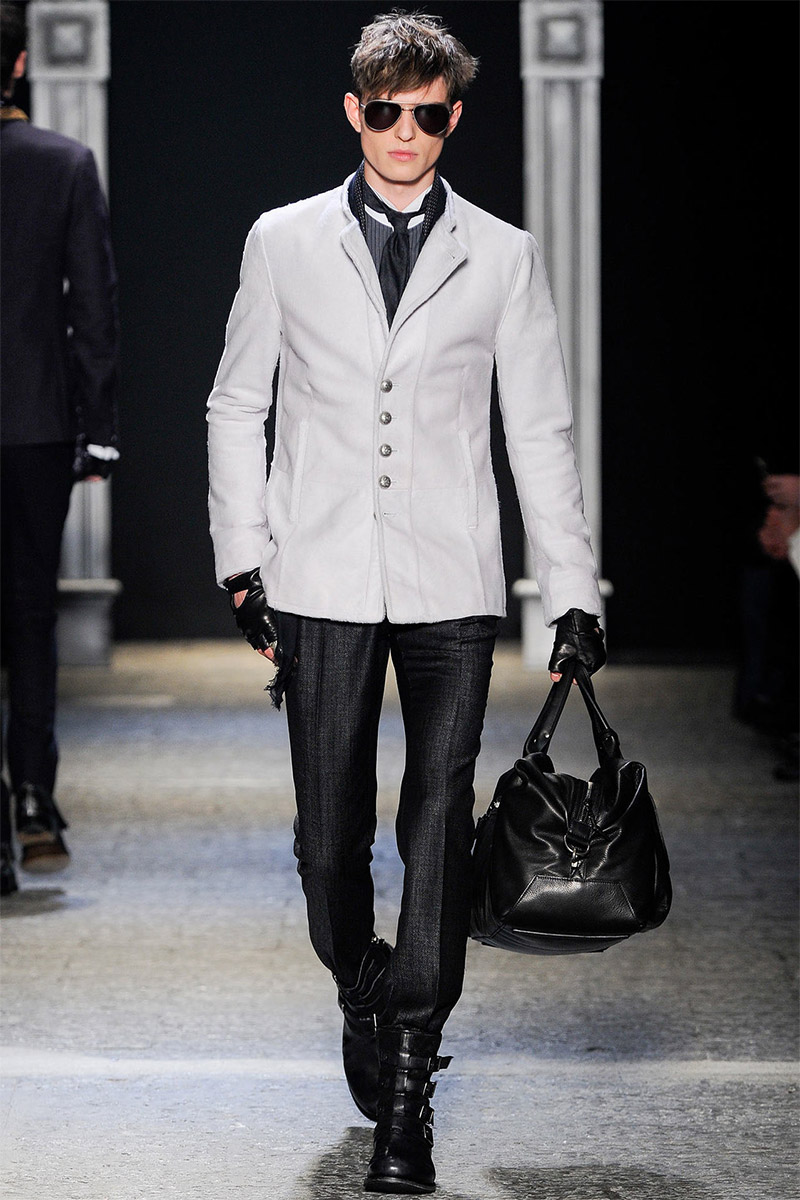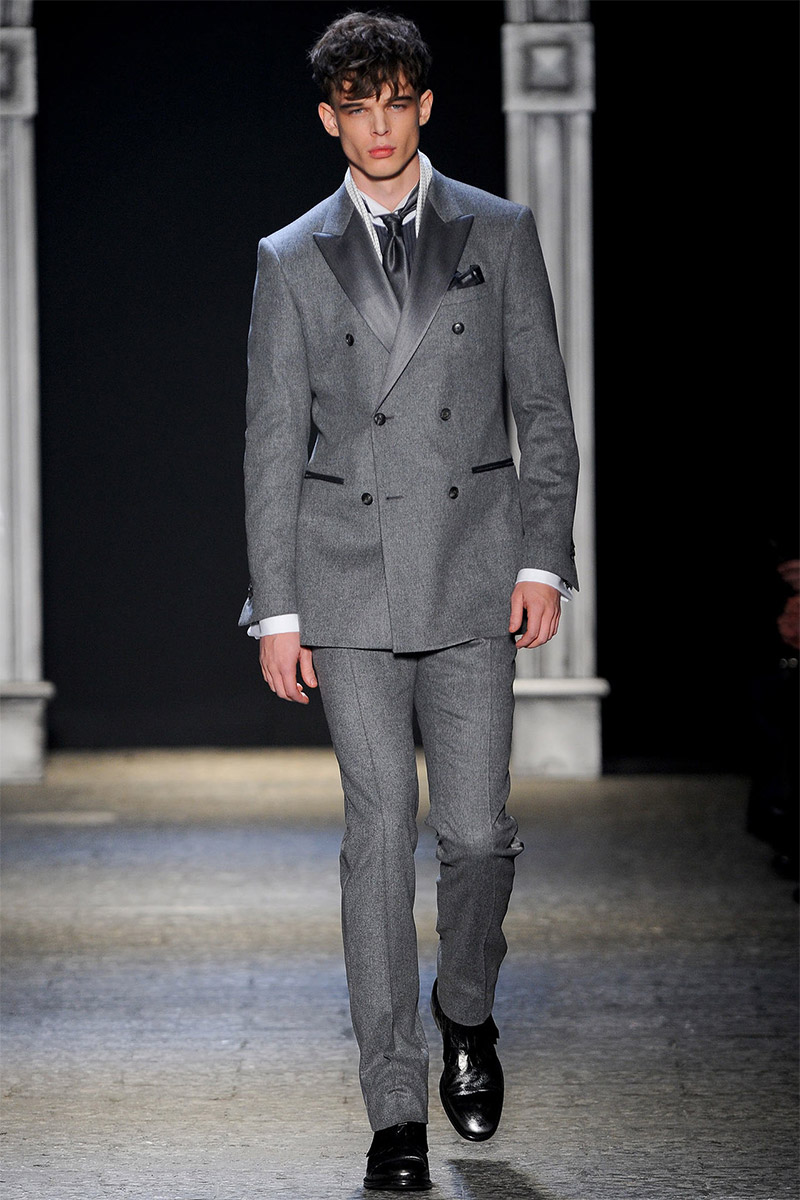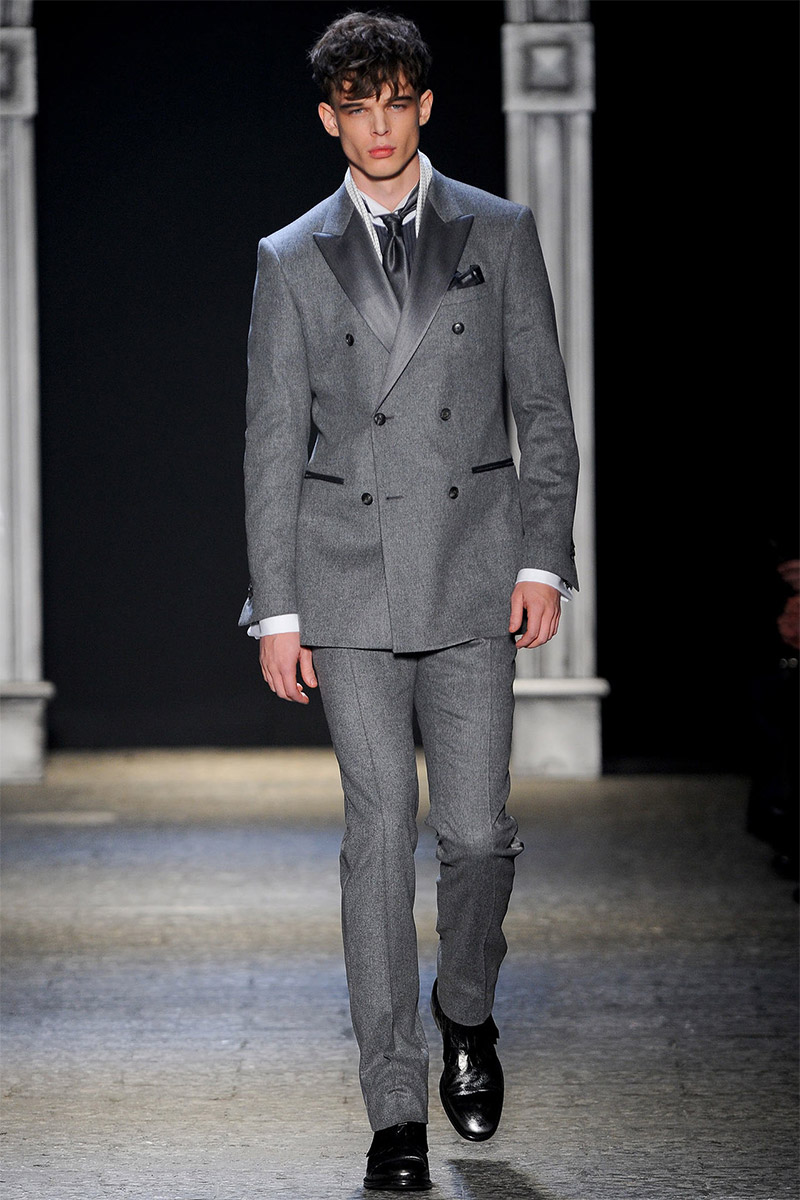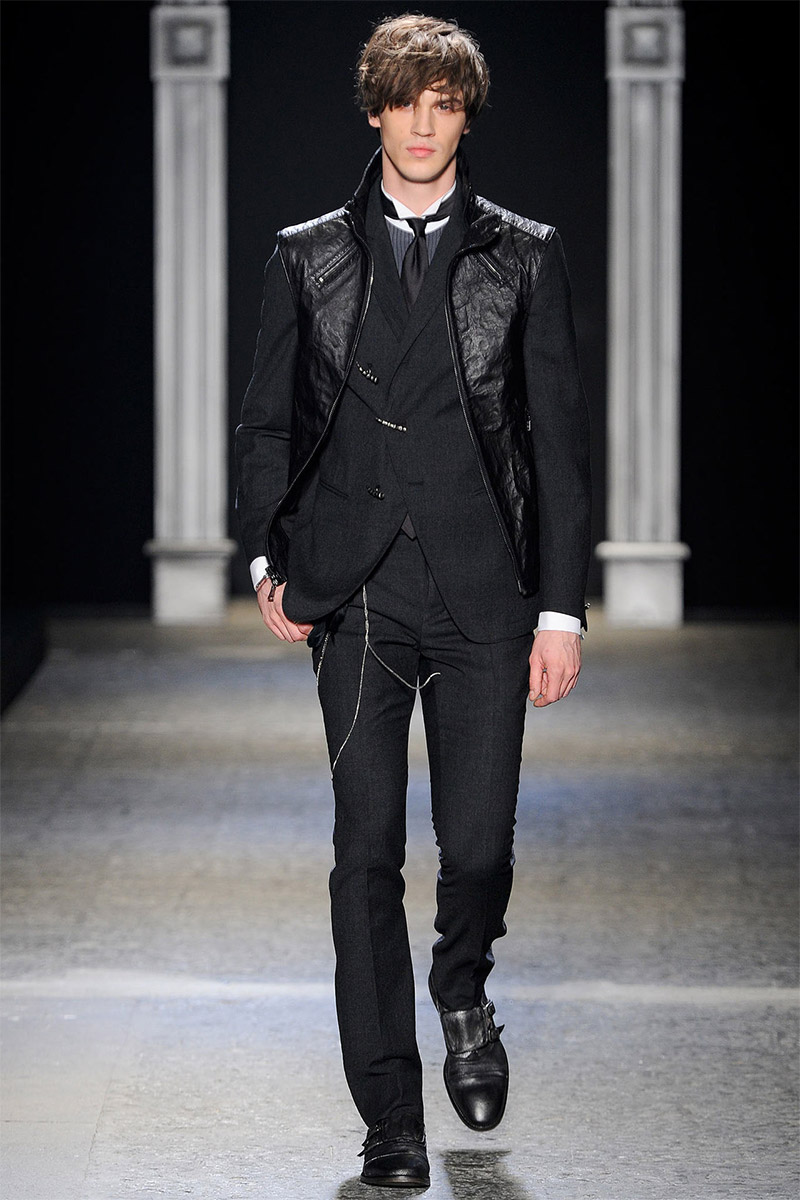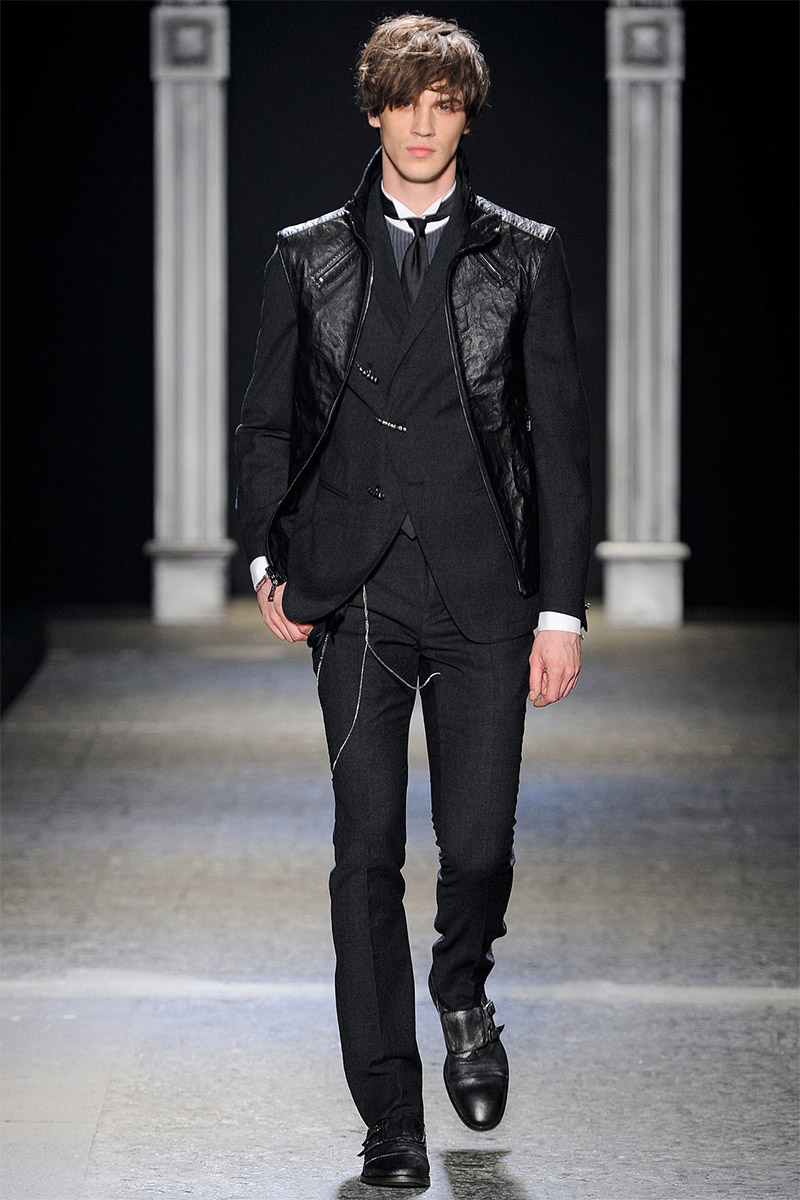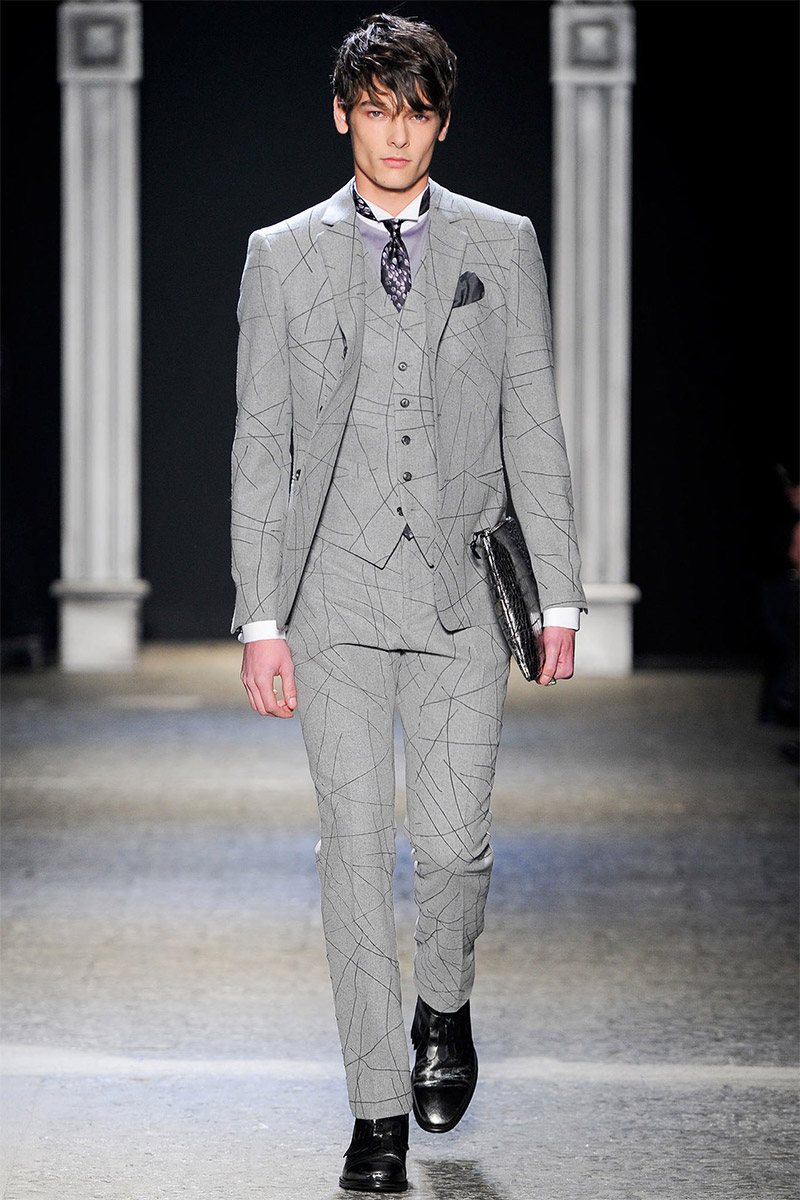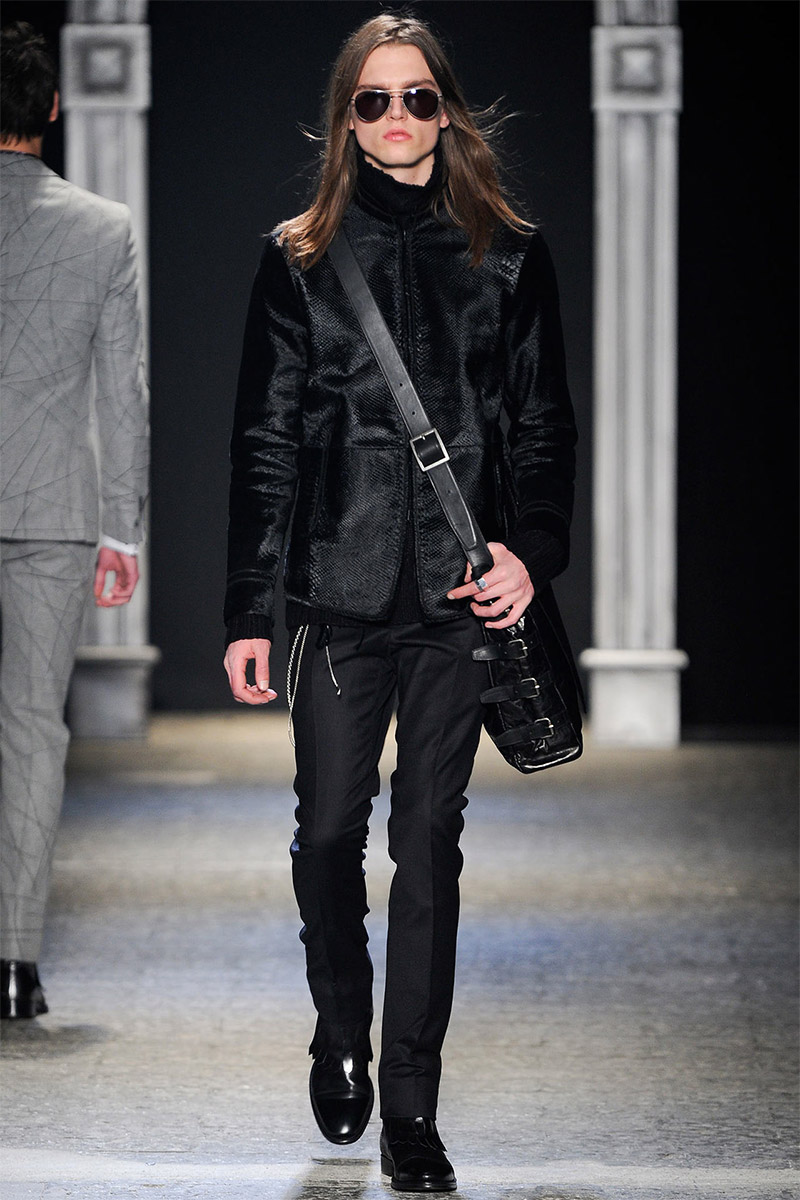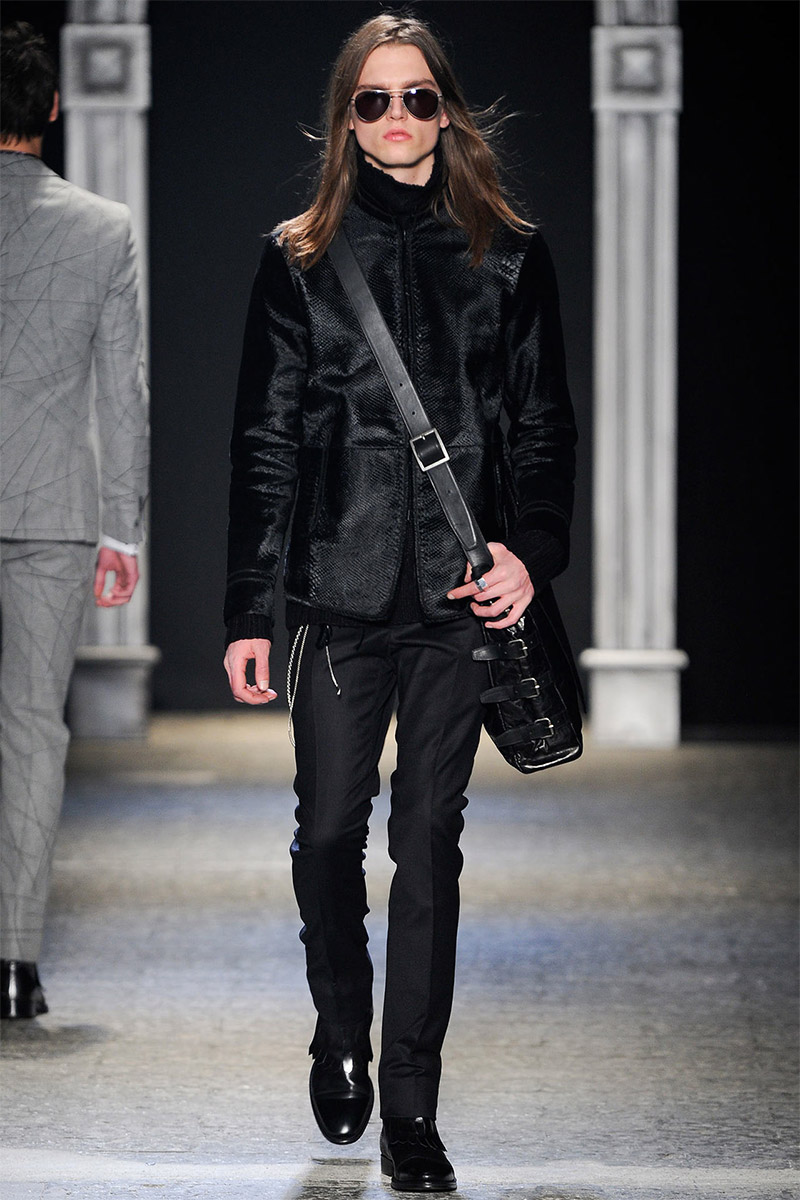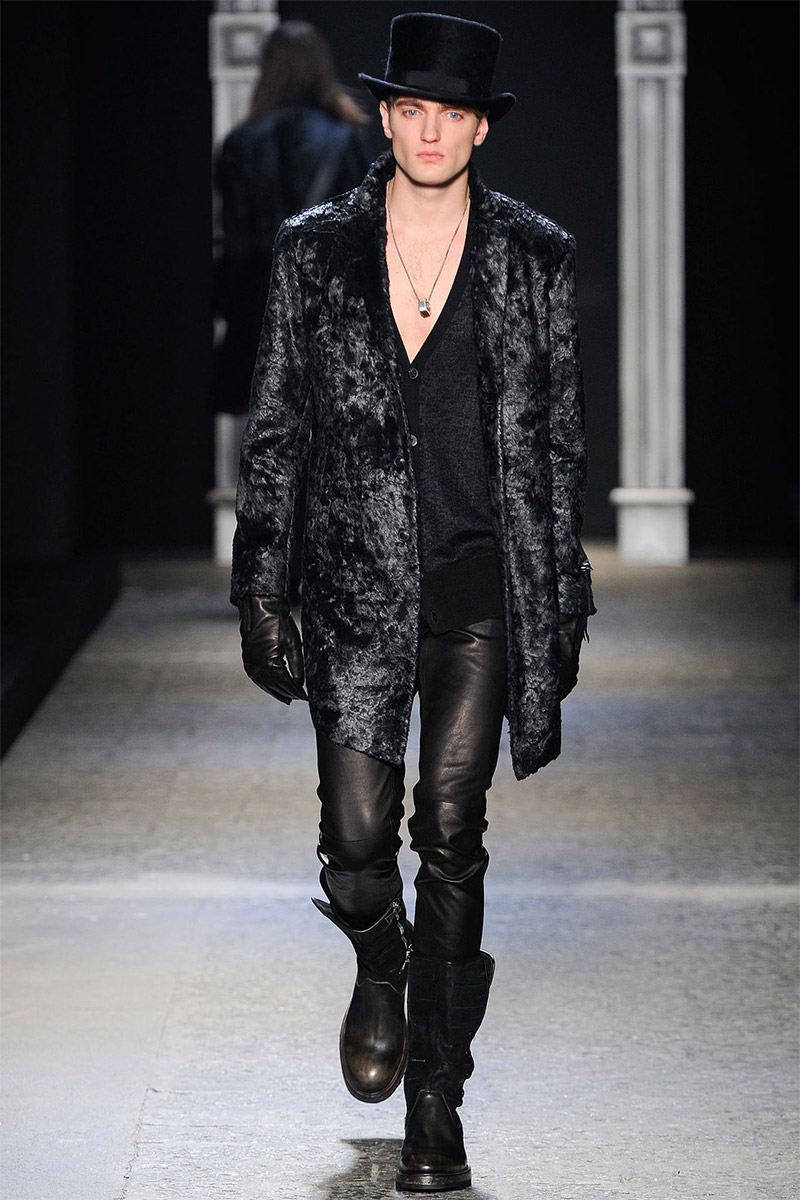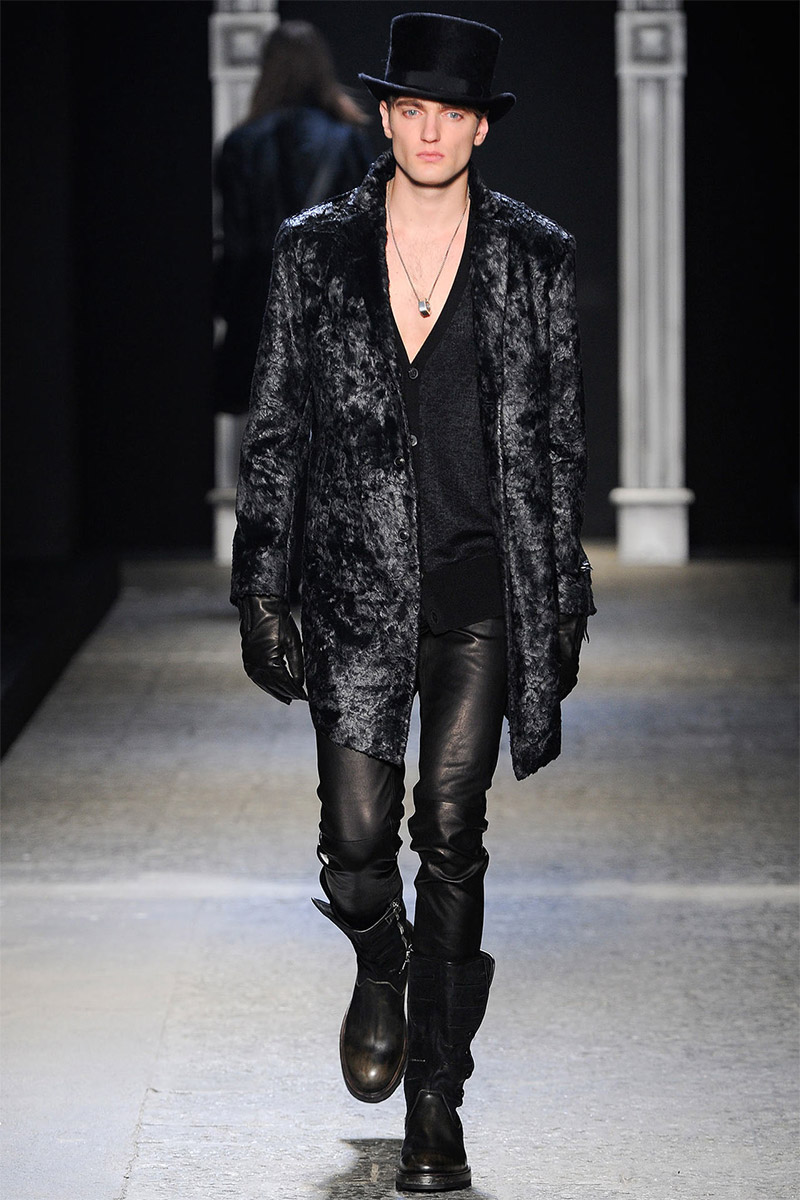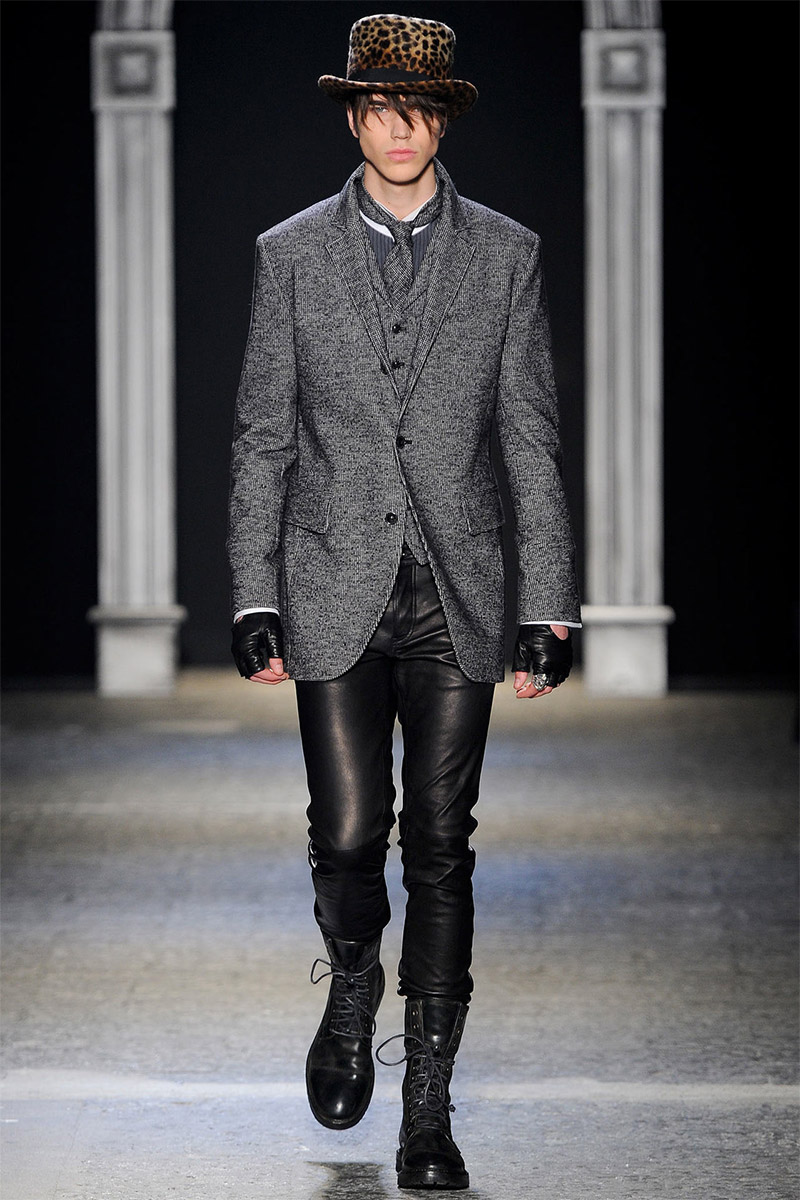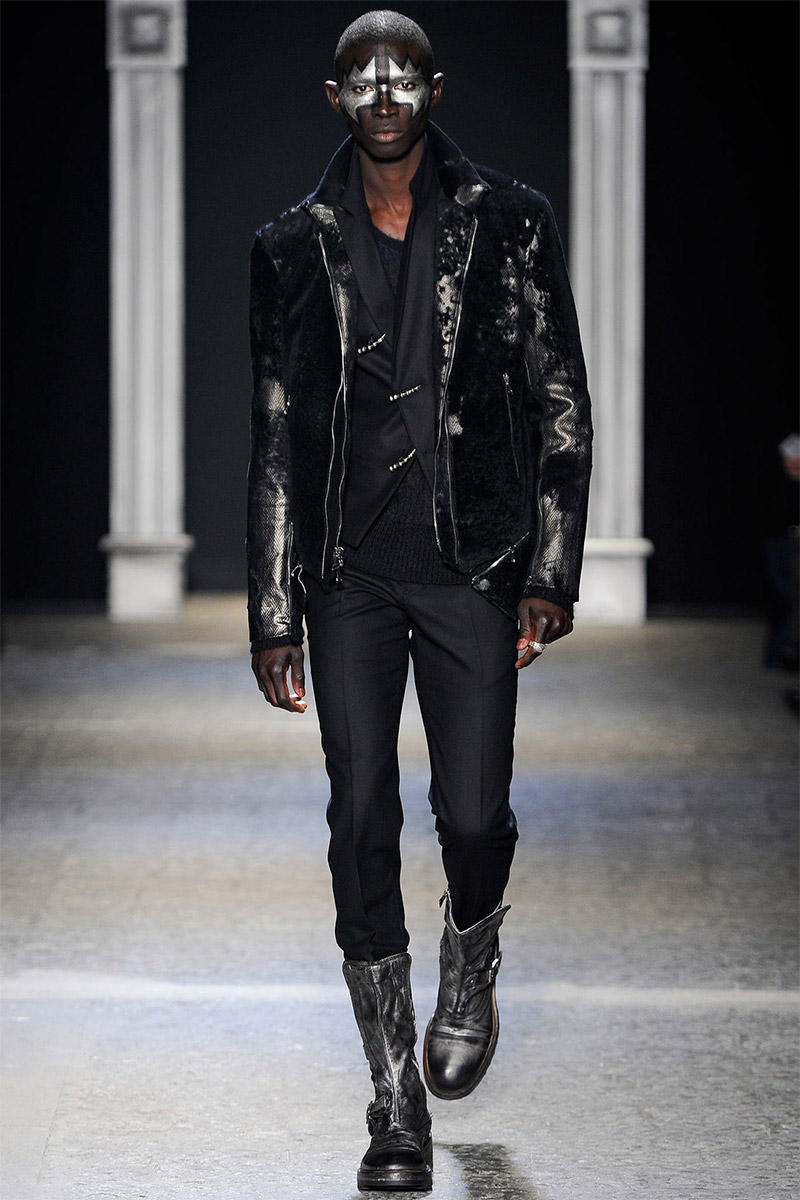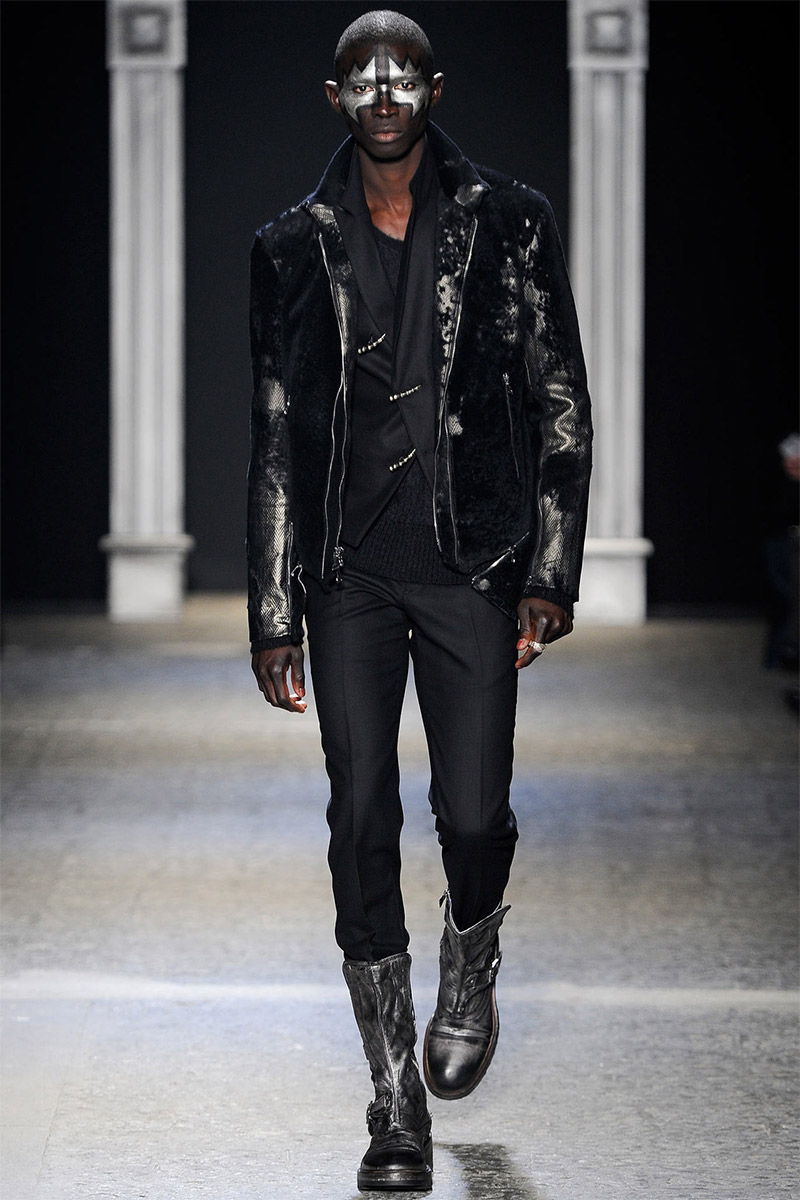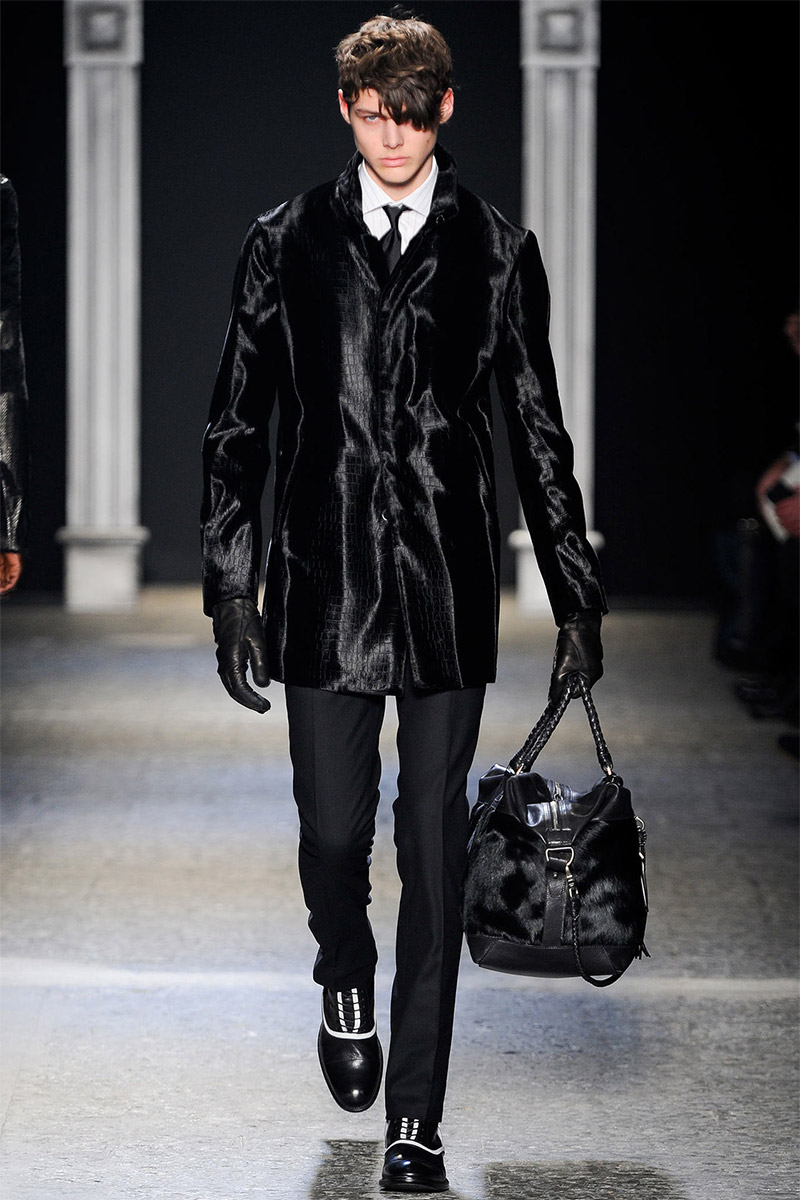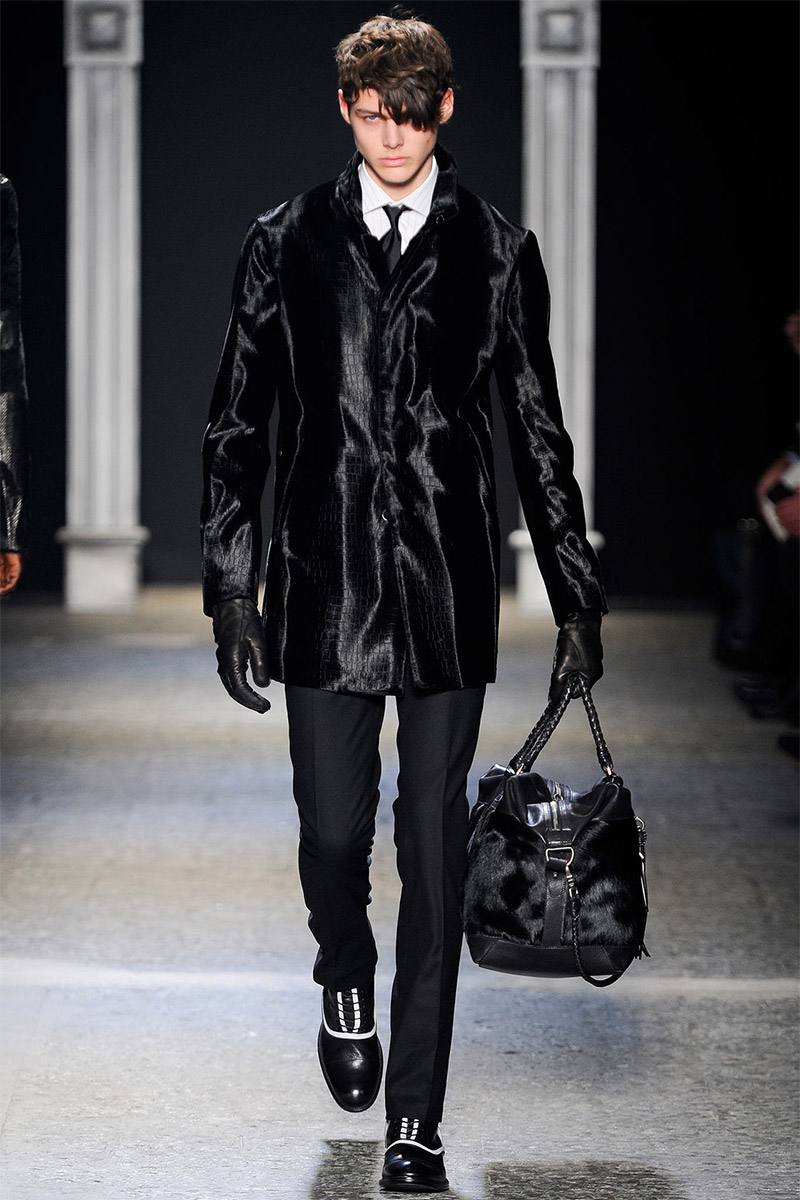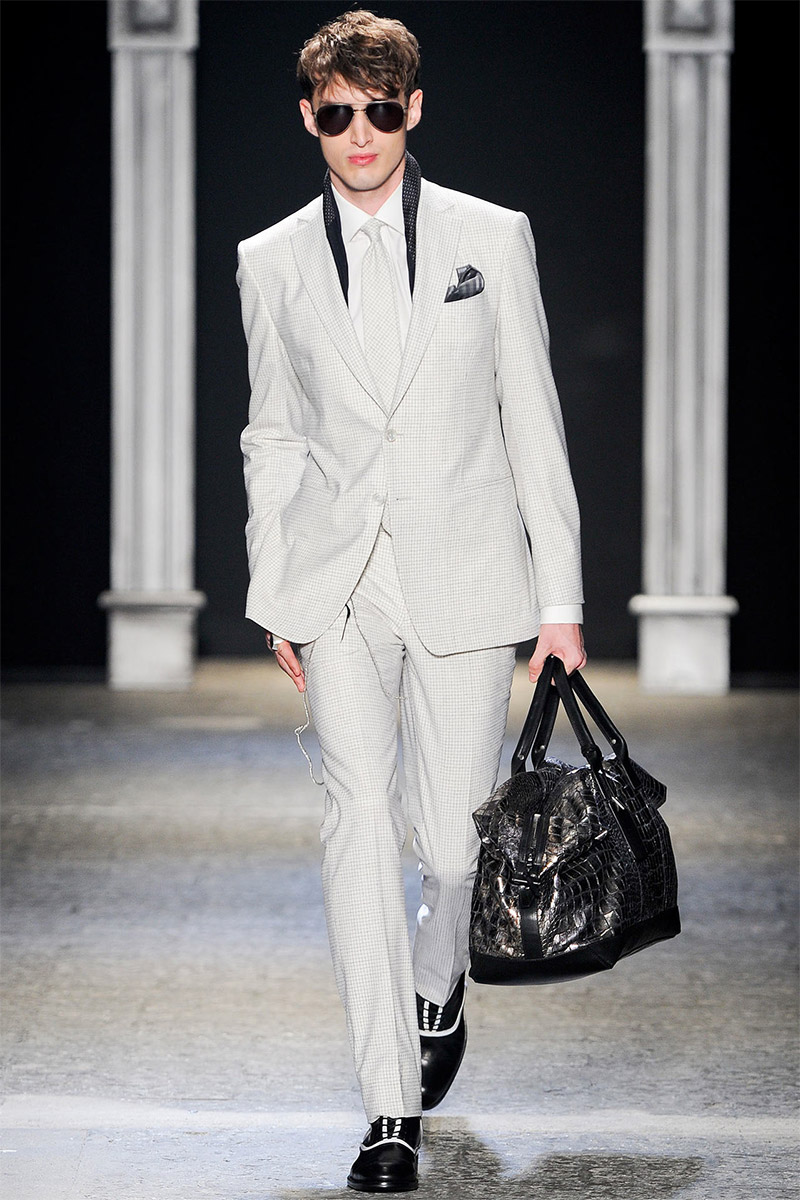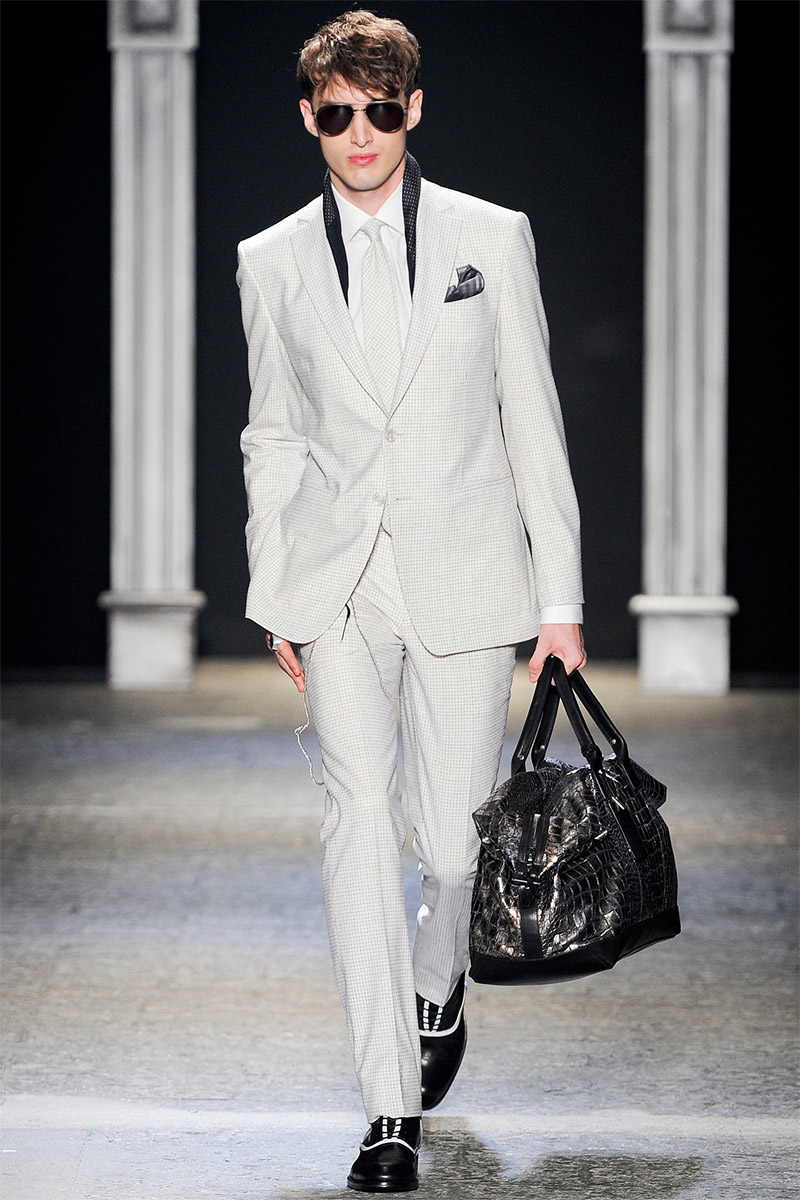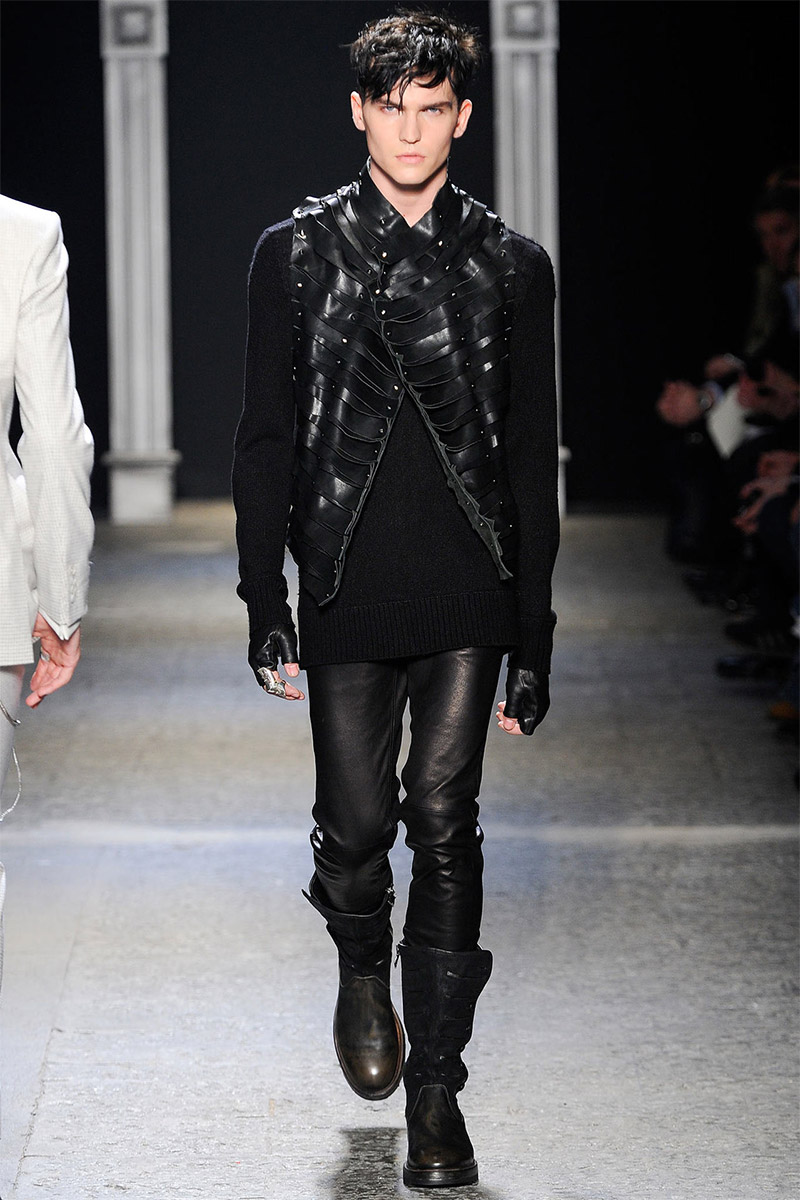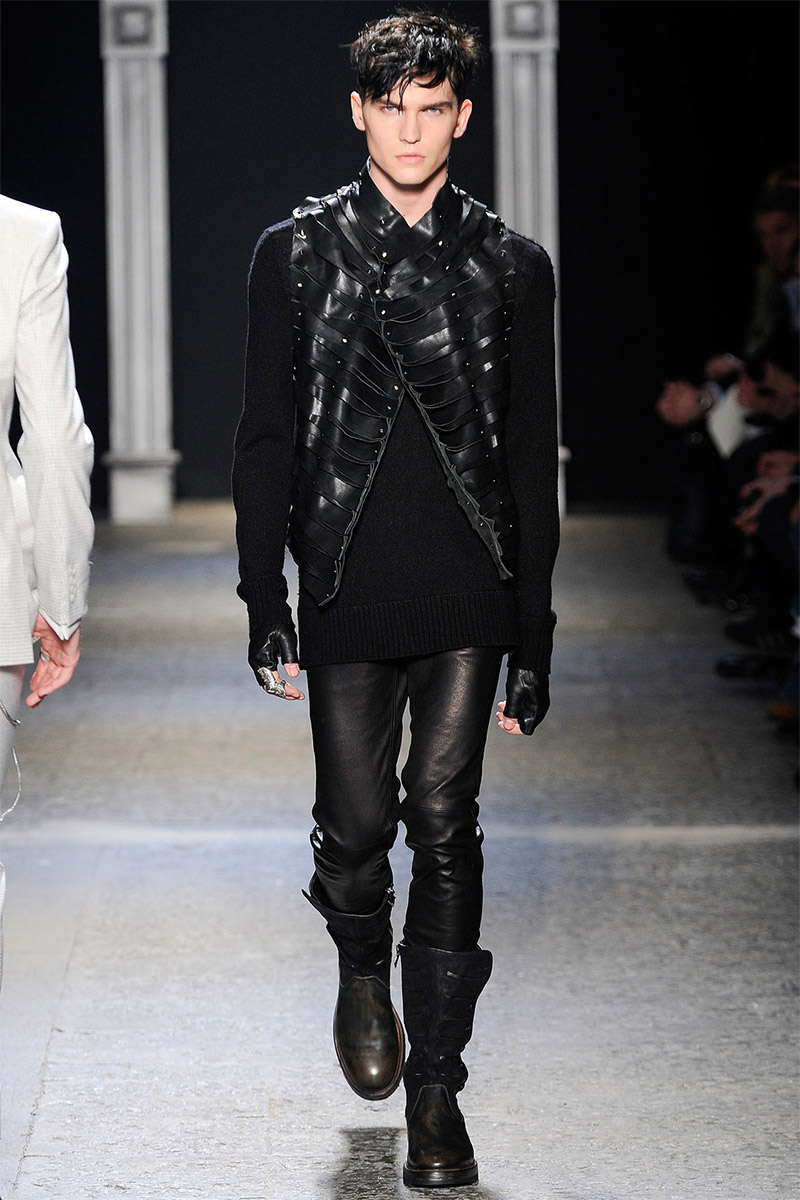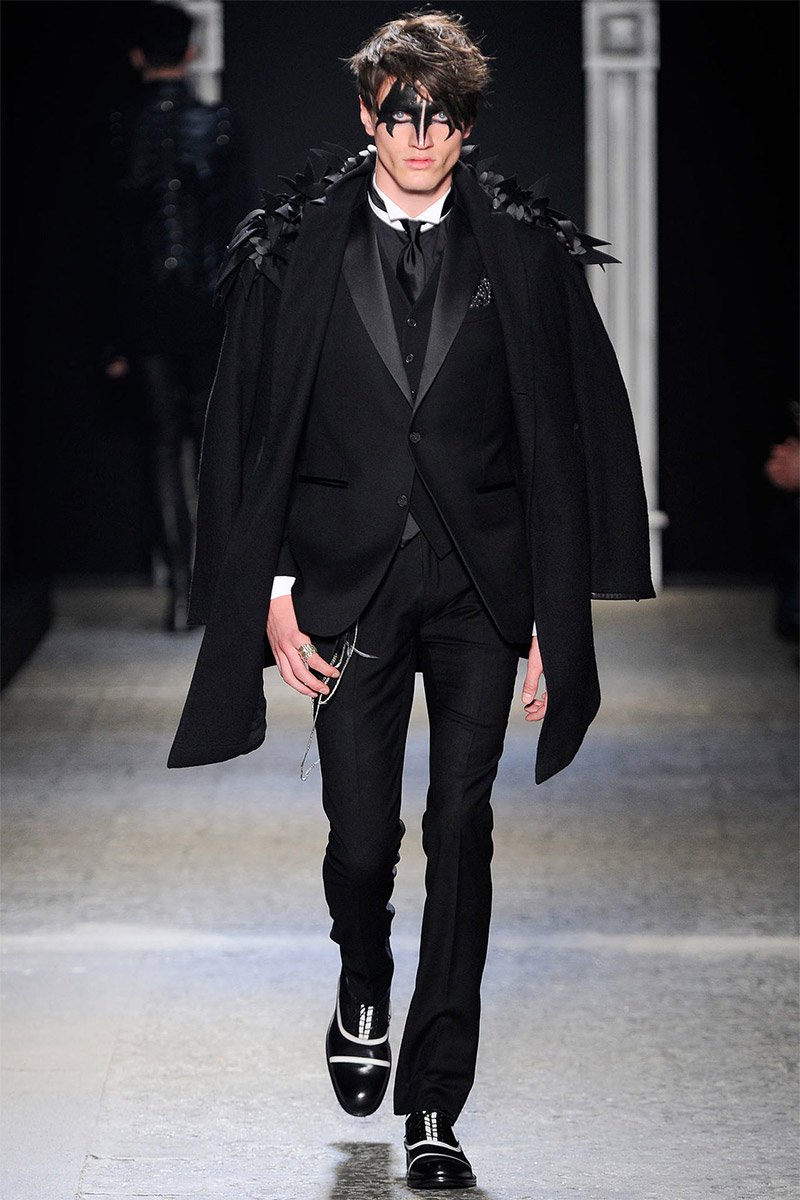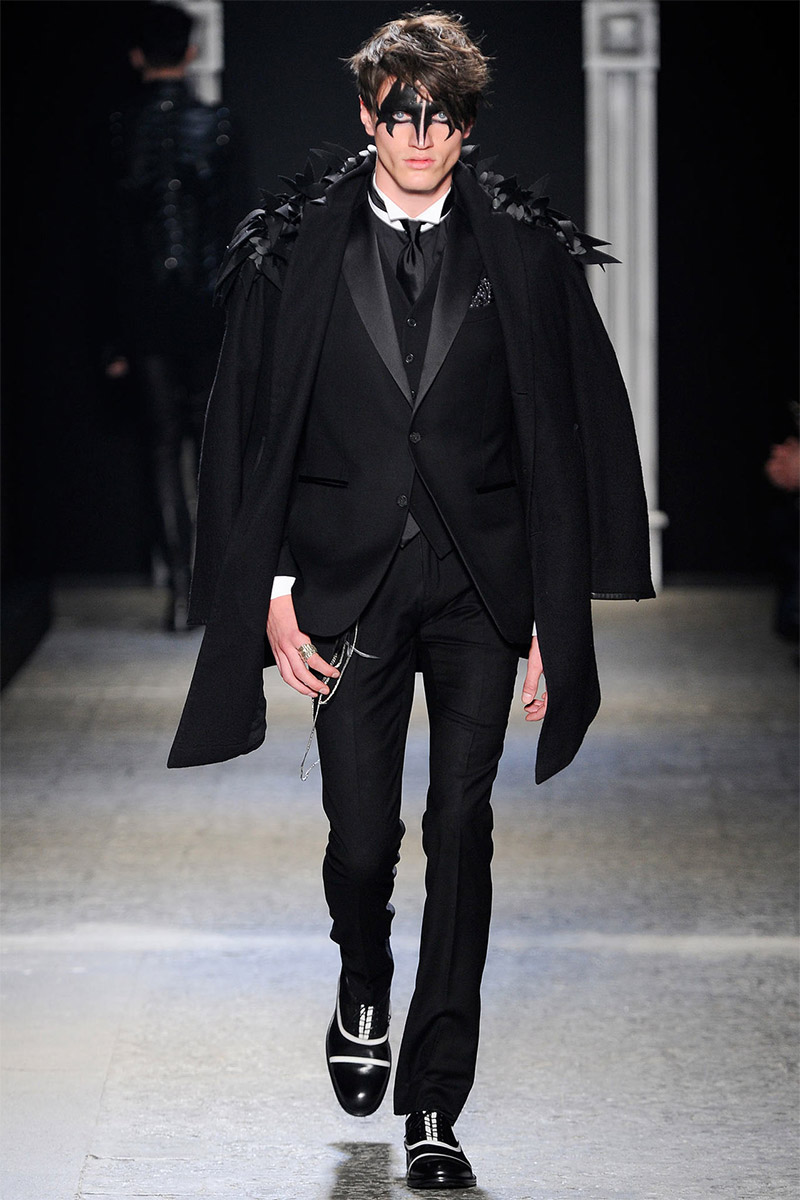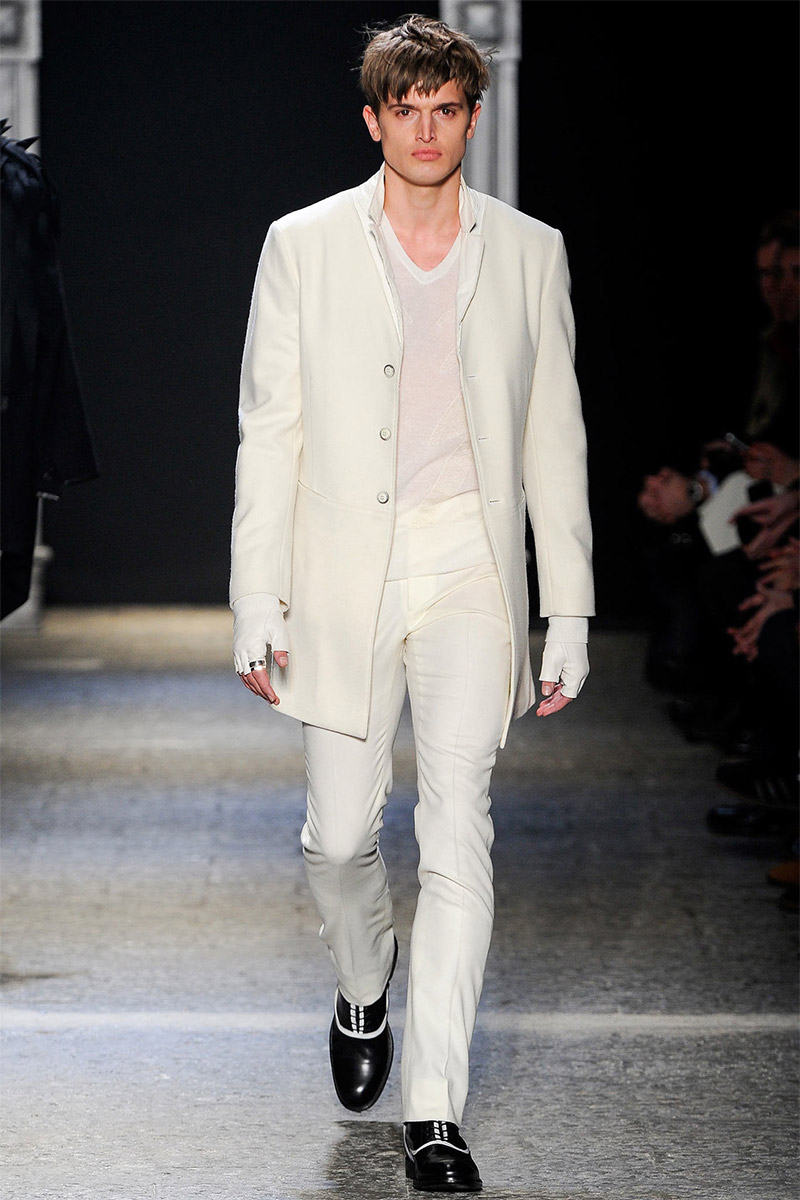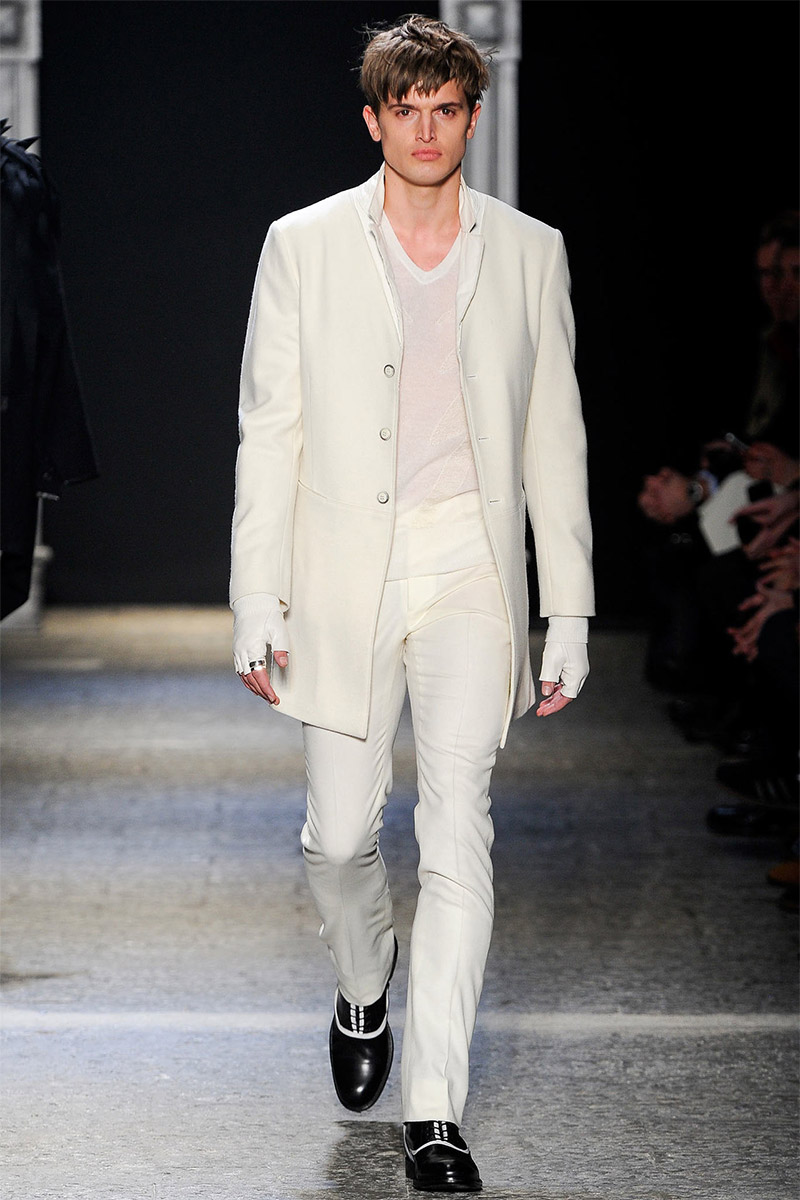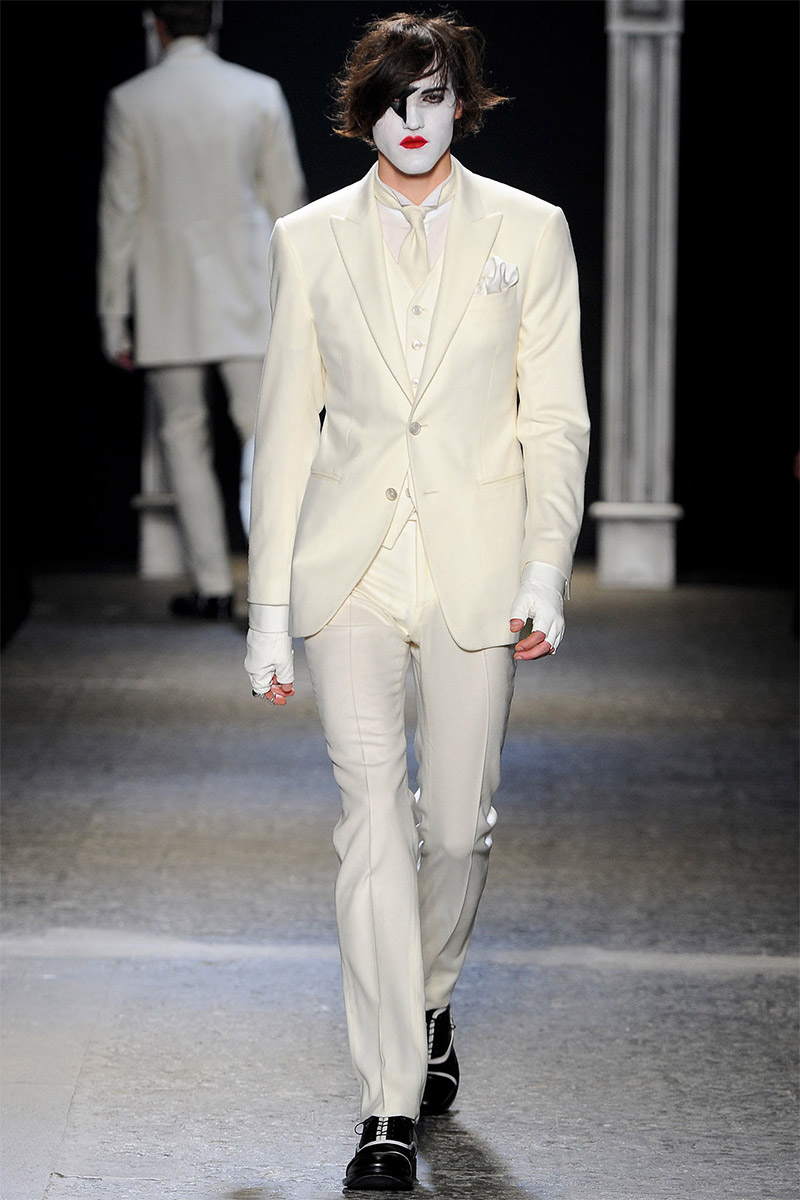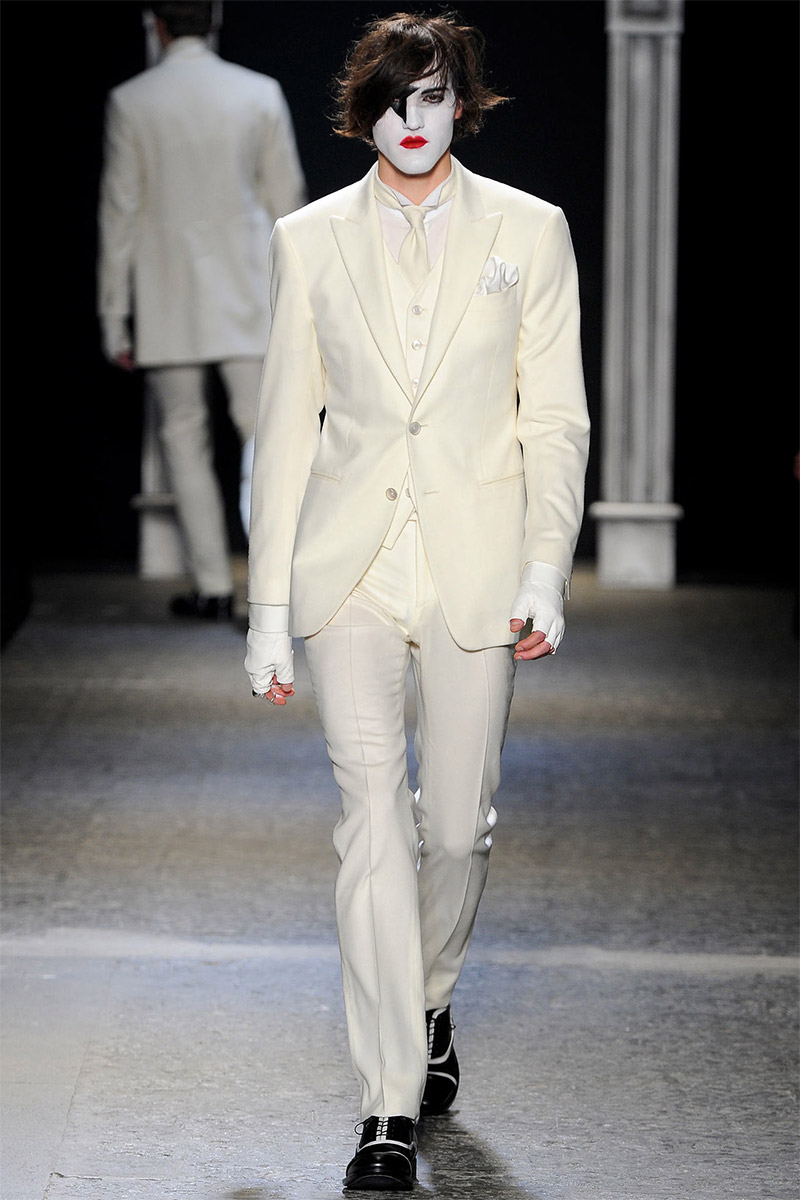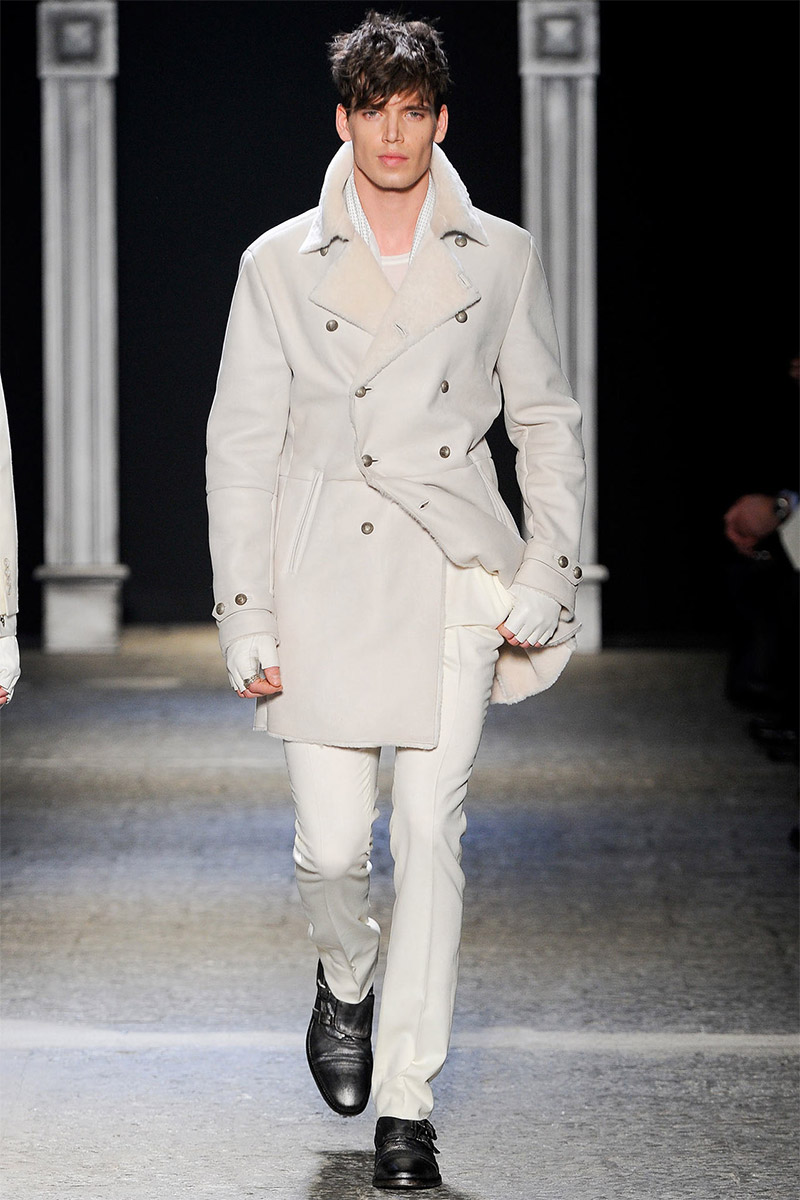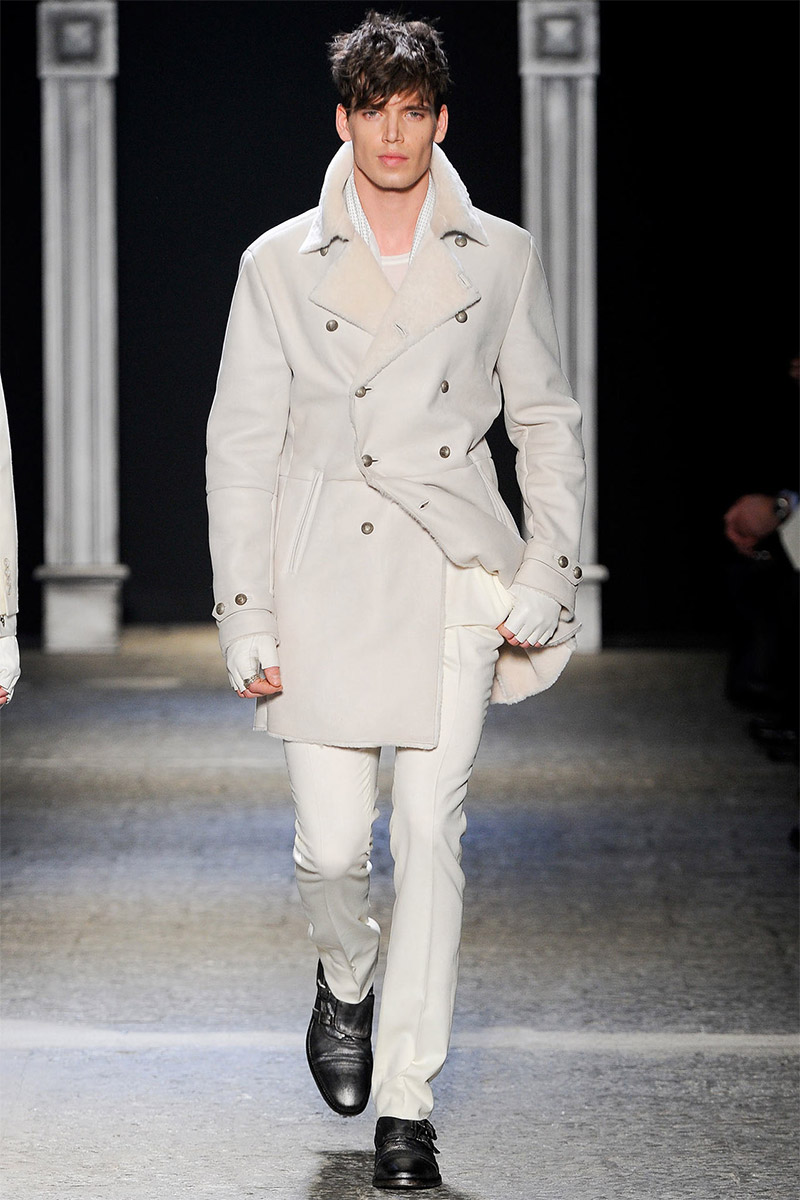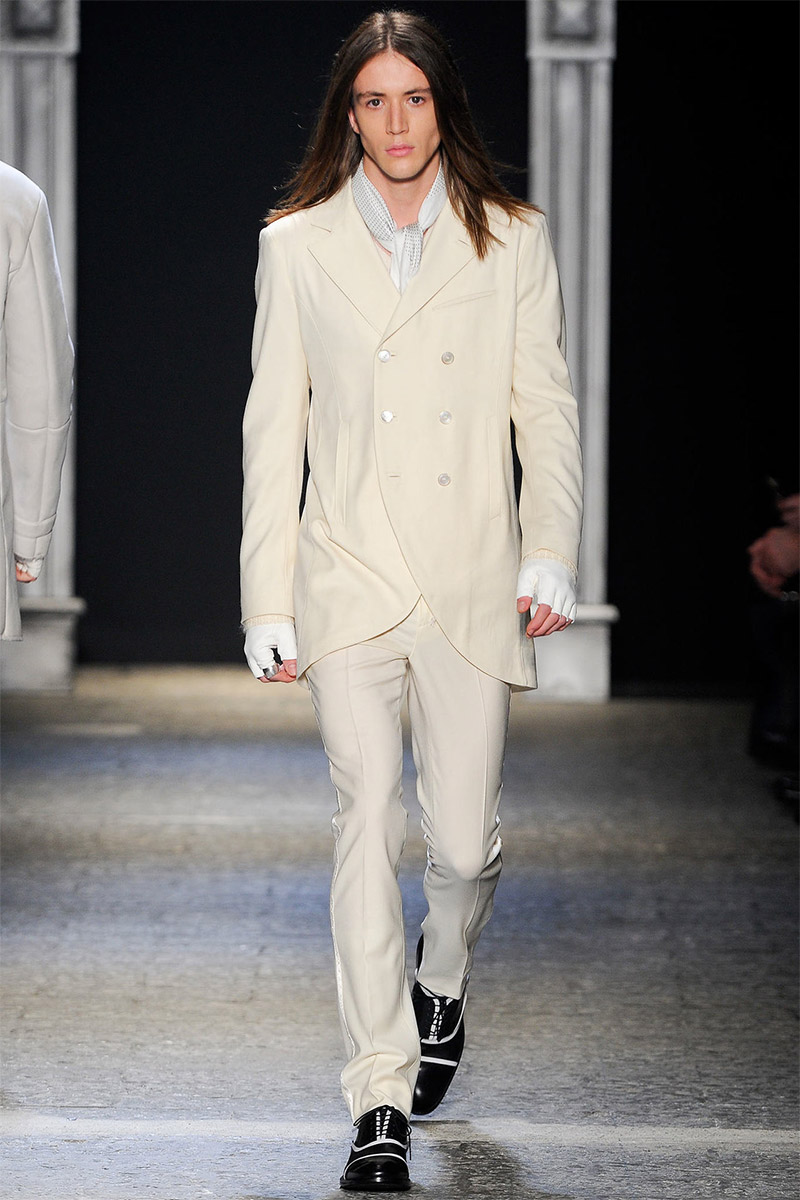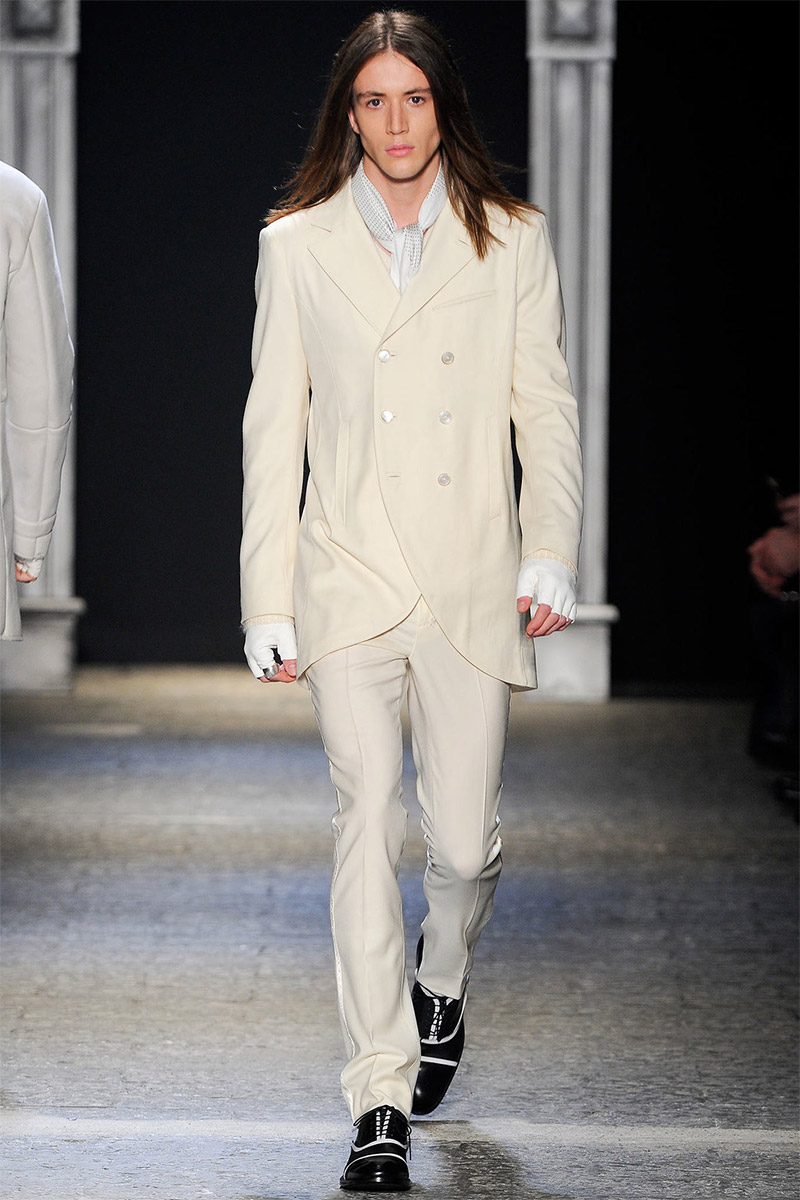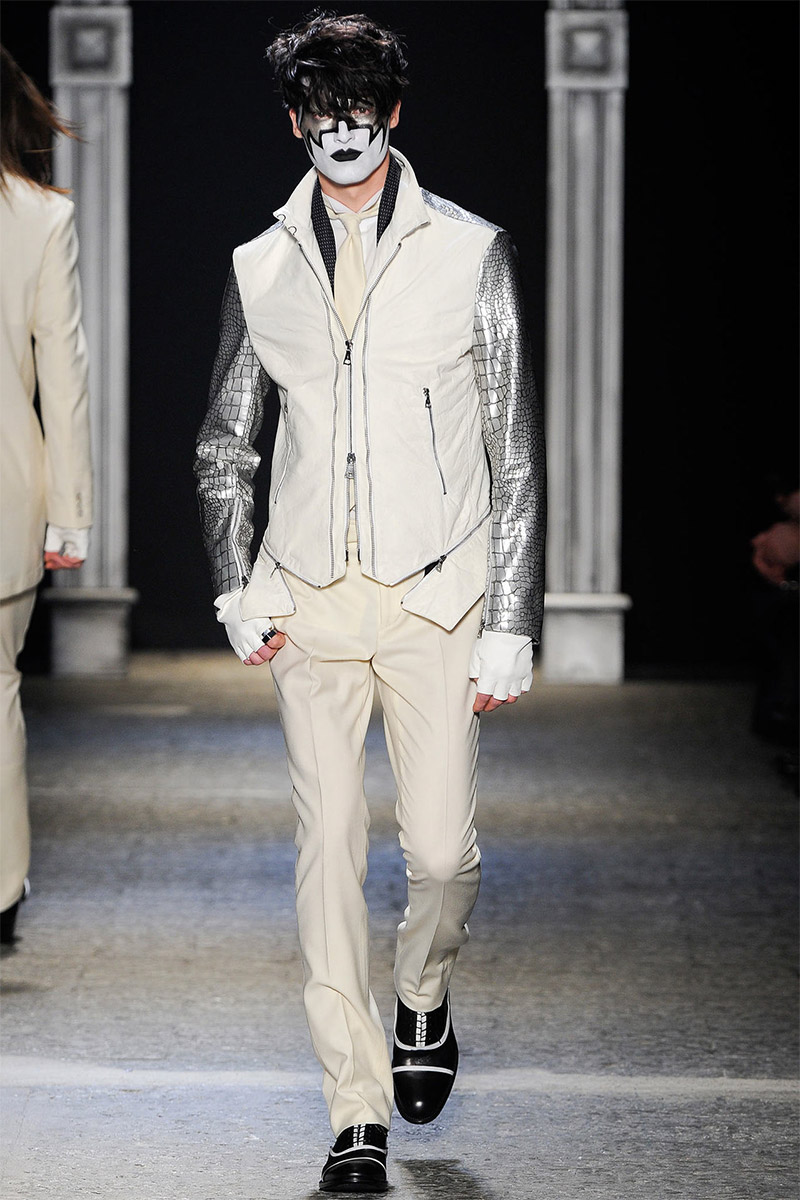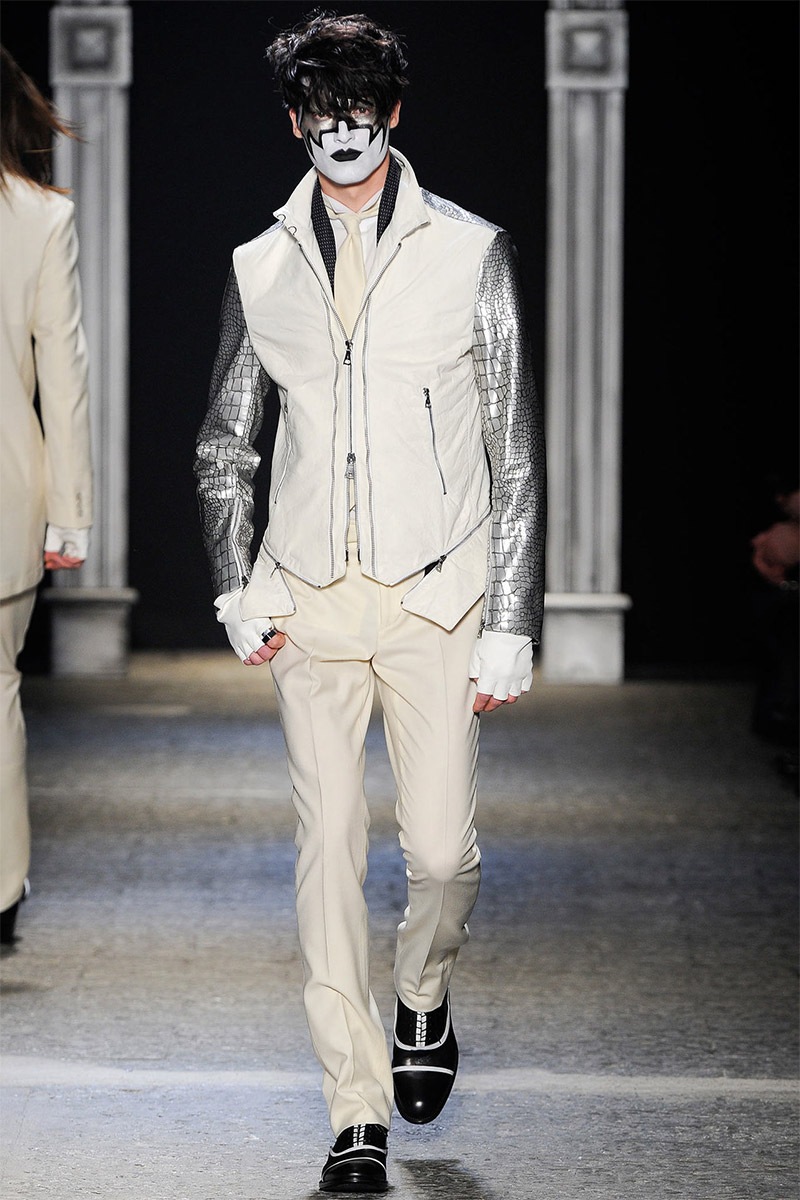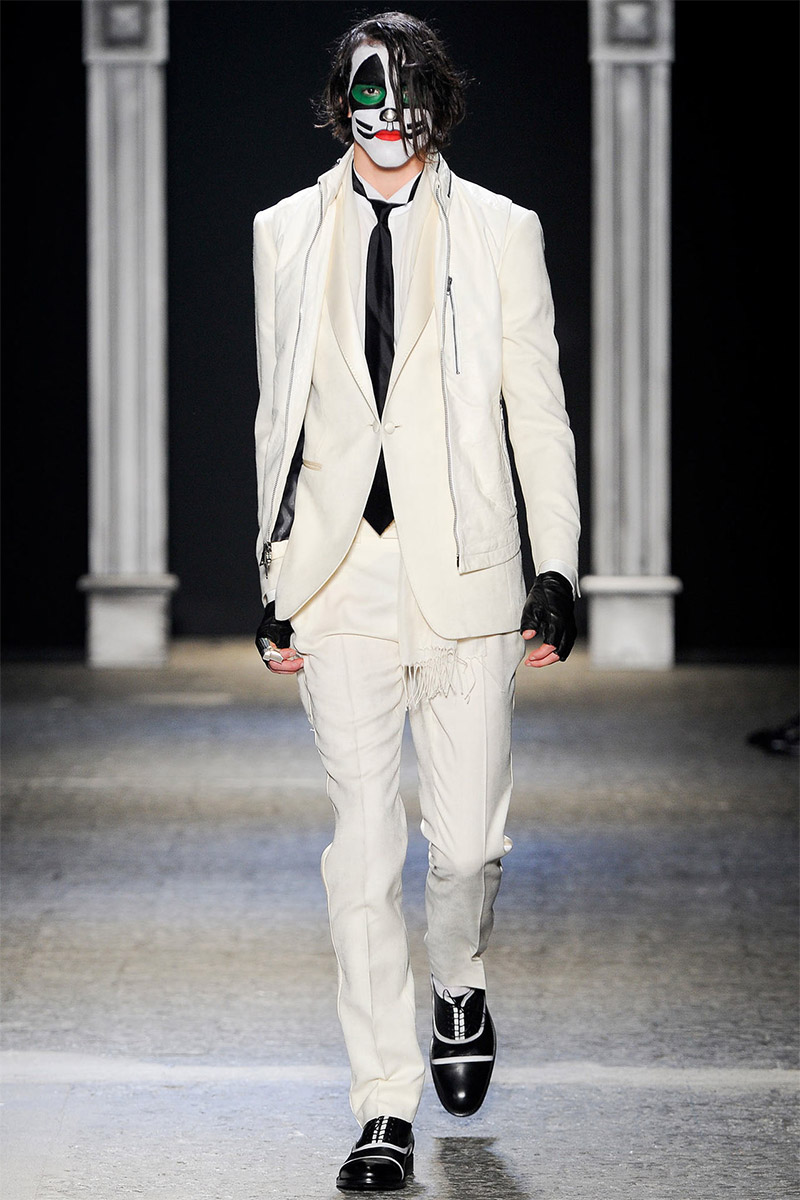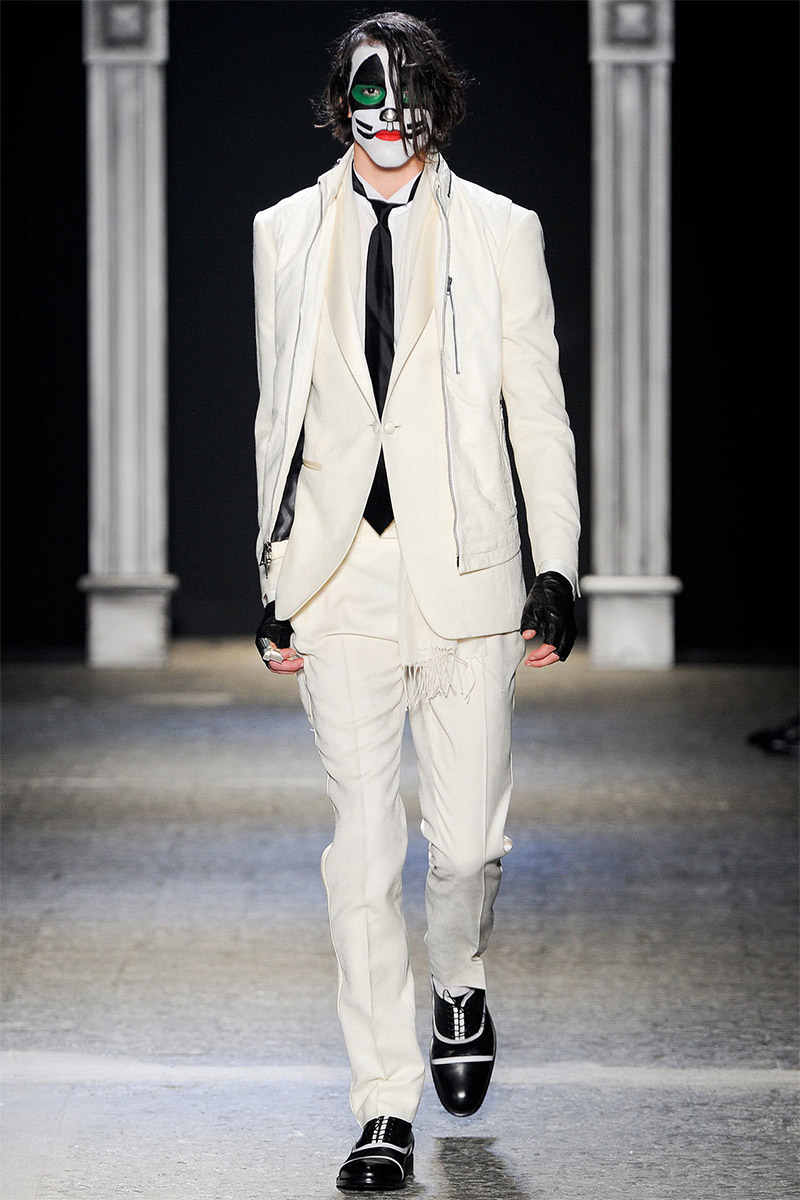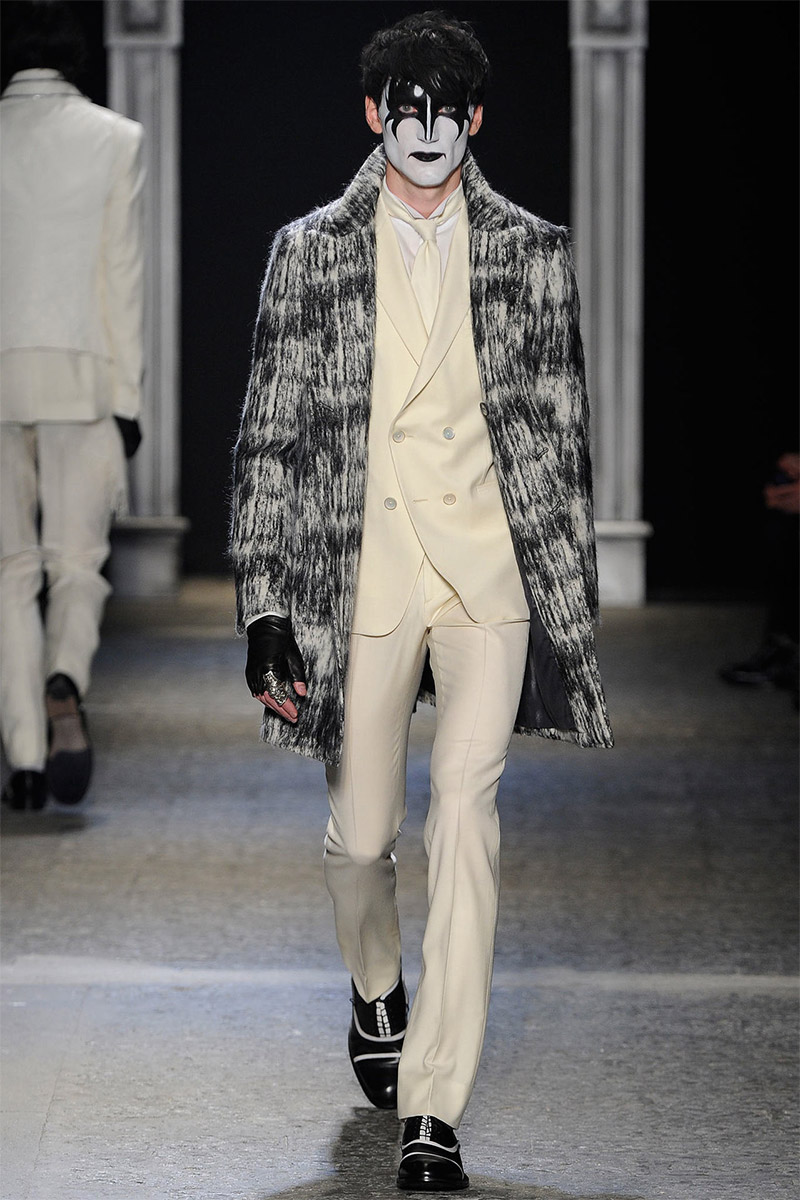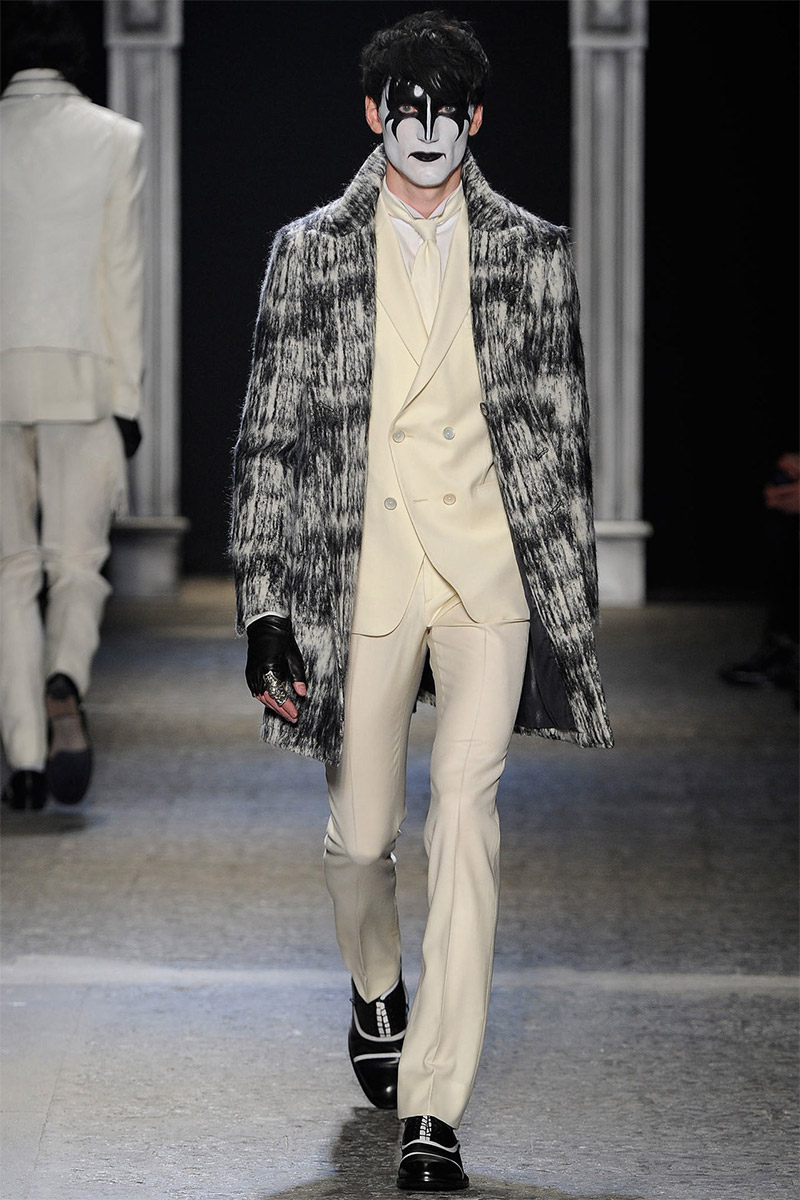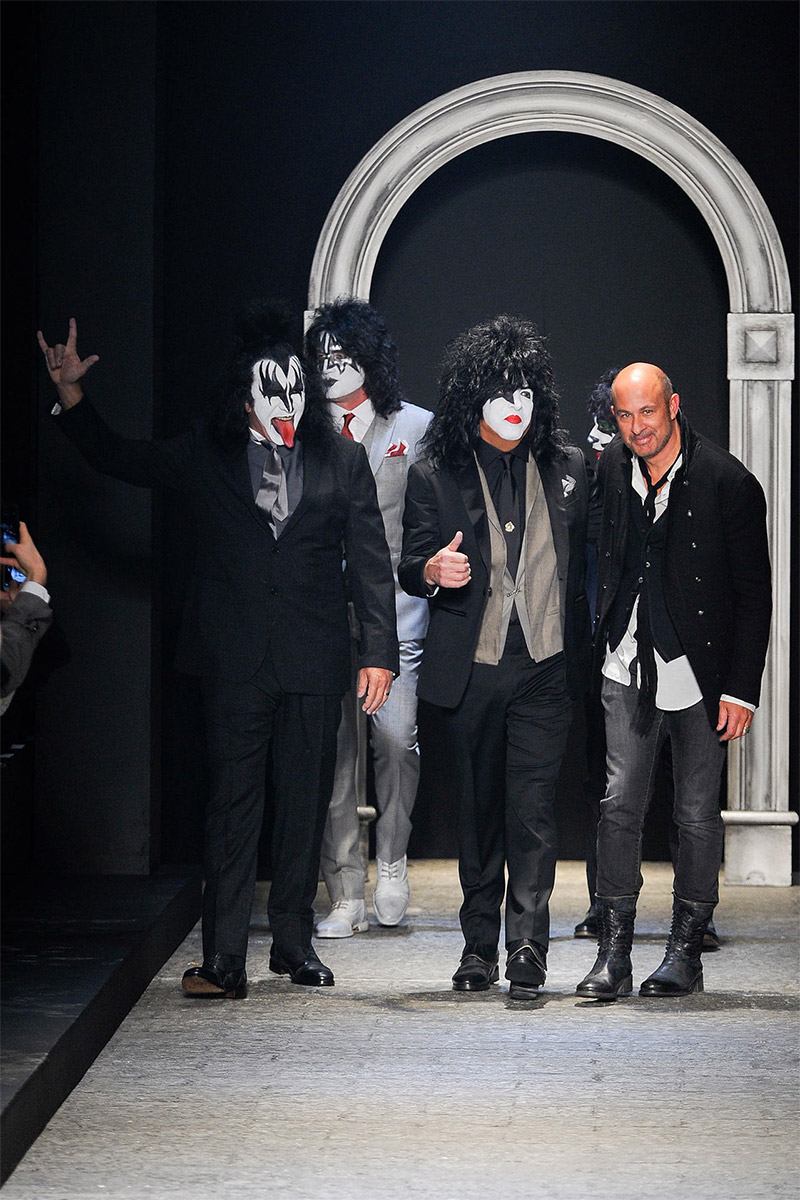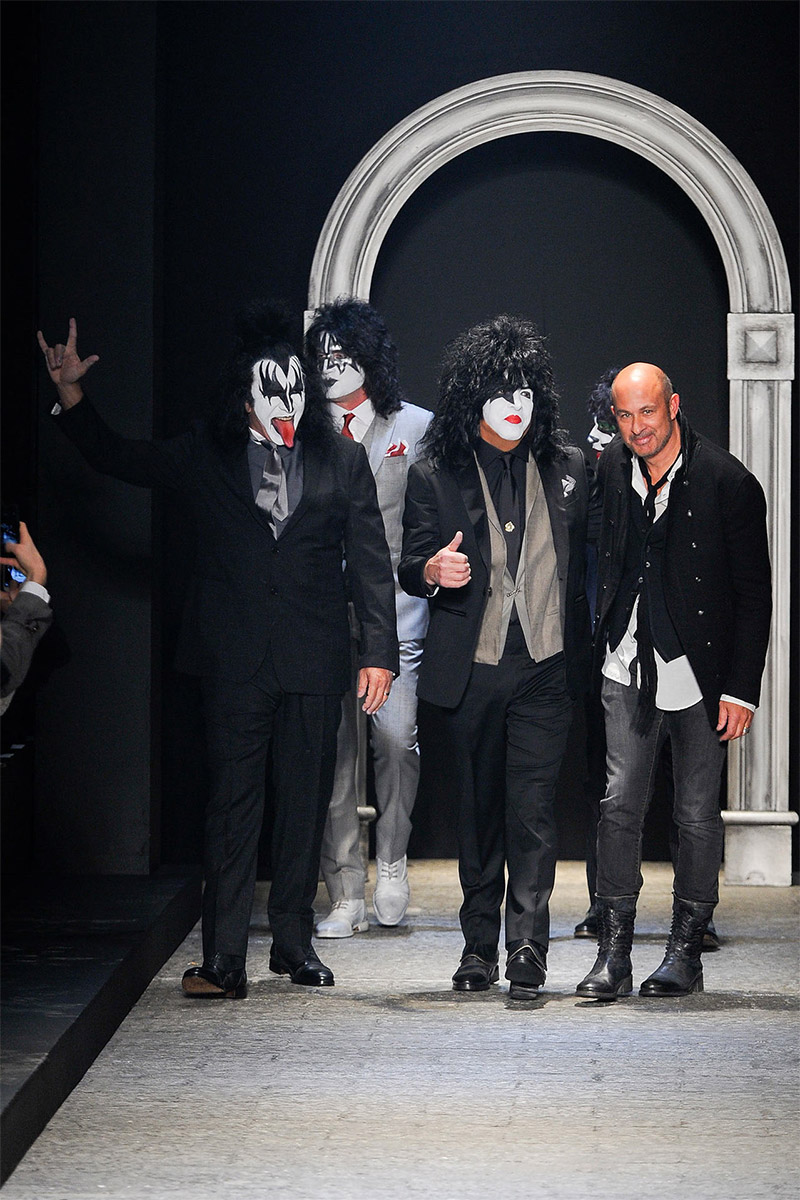 John Varvatos presented his Fall/Winter 2014 collection during Milan Fashion Week, featuring rock icons KISS. The collection is characterized by movements that create a revolving sense of surprise. The silhouette is slim and elegant.
Jacquard silk tuxedo jackets are worn with stretch leather jeans; double breasted flannel suits sport heather silk lapels, for a new vision of the tuxedo. Craft is hidden from intruding gazes, like a precious quality: embroidery under the collar of a jacket, tonal jacquards on knitwear. Innovative weaving and expert treatments give fabric a feather-like, animal quality on tailored coats.
The shimmering quality of metal adds toughness and a shine: embossed silver calfskin is used on the blouson, or as an armor patch on zip-up jackets that draw a superhuman figure; silver sleeves contrast the cream body of a motorbike jacket. Silver toggle closures punctuate the outerwear pieces as visual marks. A fluid coat made of washed calfskin and wool has a certain severity, while cut-out fabric feathers swarm on the shoulders of the slim coat, making it ready for the stage.
This succession of contrasts finally settles on the winter whites of double breasted coats, cutaway suits and shearling coats with a refined and martial allure.