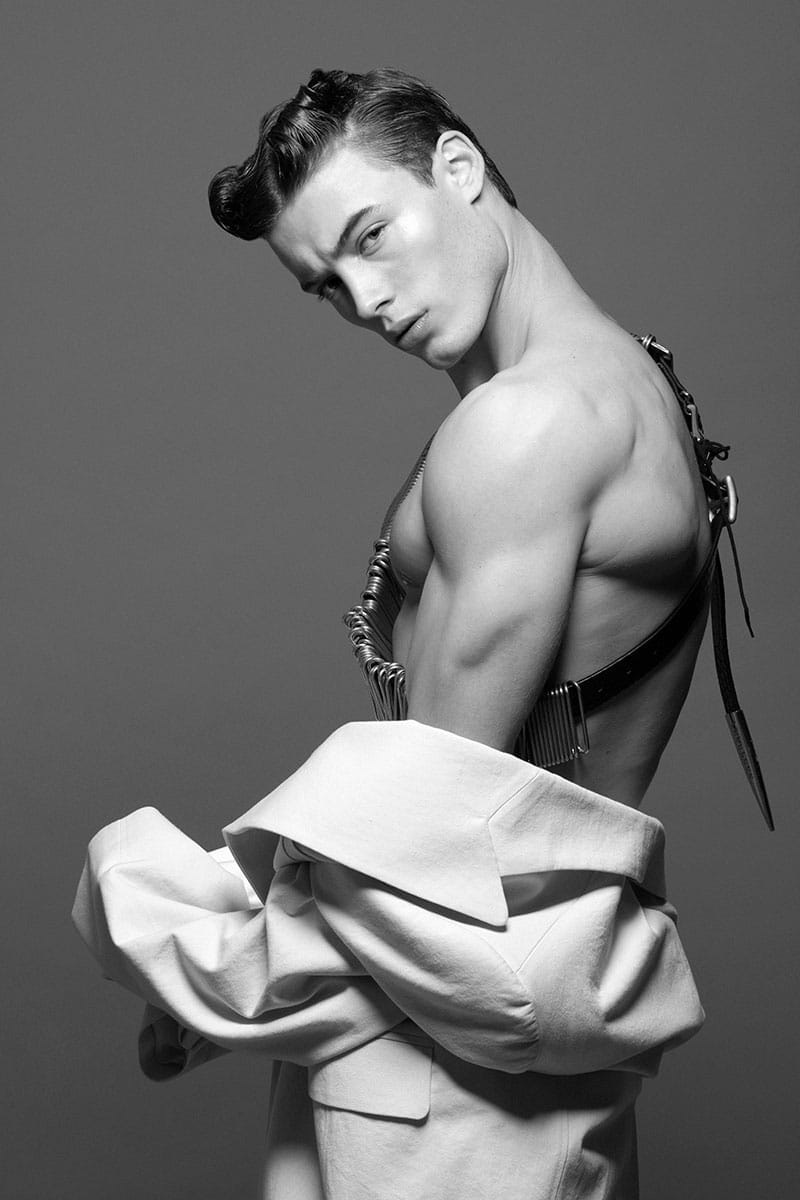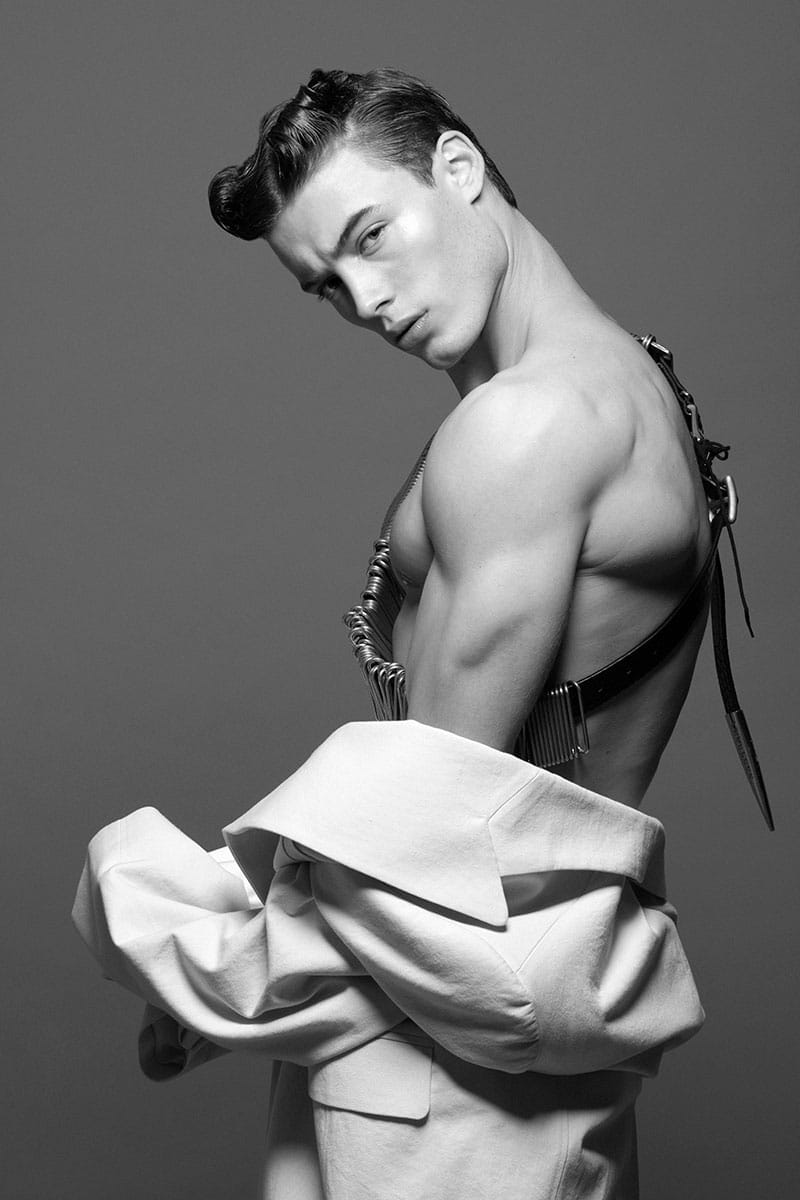 With a backbone of pinch-me moments and matches worth the play, it's truly João Knorr's time to shine. Some people are born to stir the limelight, so just watch out, for he may be our ultimate wonder-boy obsession. Retaining one of the most arresting faces in the game, there aren't many people that can boast comparisons with the heyday moguls, straddling the lanes of fashion where the mind can find itself in equal conflict between longing and loathing. Having spent the past few years mapping out the new foundations of a time that's solely his own, João Knorr is staging an industry takeover ready to seize hopes, silence scrutiny, and lead center-stage. His penchant to follow a creative path instead of the norm was a risk worth taking. Young, sculpted, and beautiful, Knorr owns the frame of Mark Vanderloo with a David Gandy sized chest, and if there was ever a moment to be off the rails, it's now. Chuck away the bonkers, as the spotlight crush held a serious streak on his career. And indeed, by fronting in campaigns such as Philipp Plein, Versace, and Tomford, Knorr has acquainted the nature of a real trailblazer. Born and raised in Brazil, his knock for juggling endeavors placed him in very much demand. Through stints at fashion's coolest covers and spreads, his nonchalant, blasé aura is somewhat contagious. Just trust us – this is someone who has dug a whole new plot for himself altogether, simmering into a mouth-tumbling star-in-making.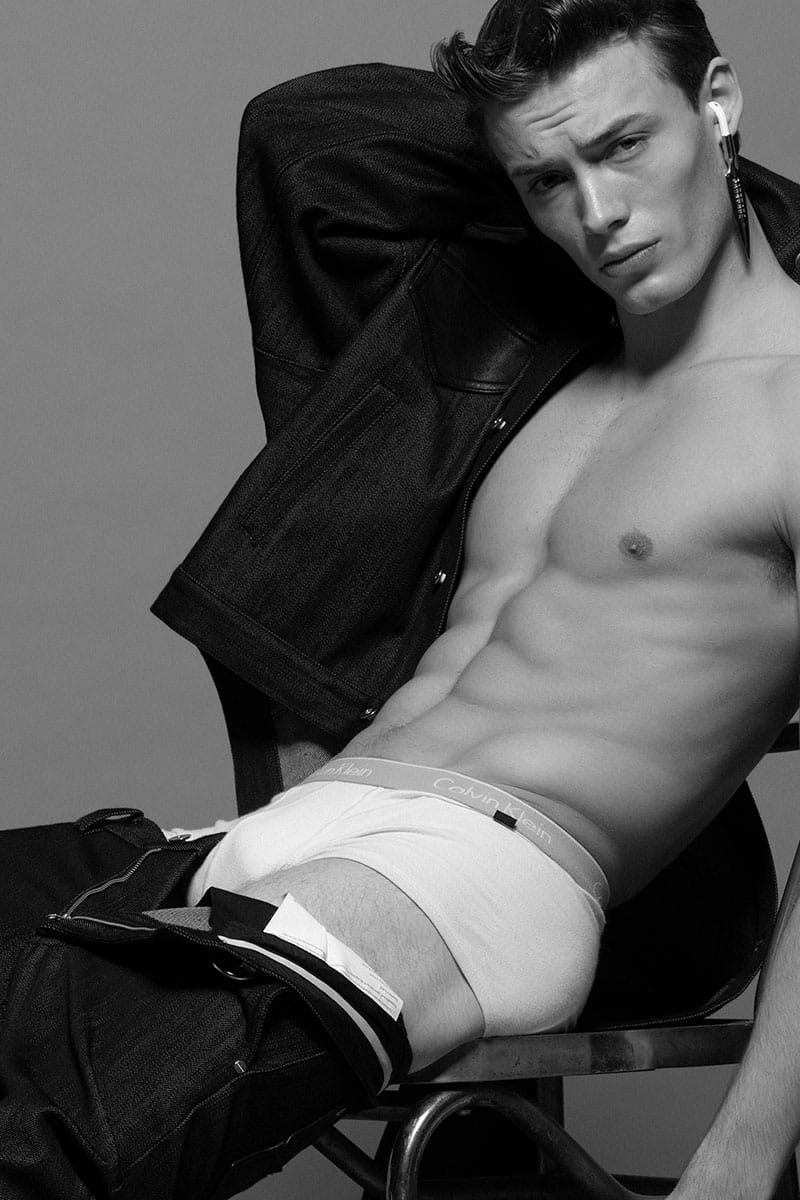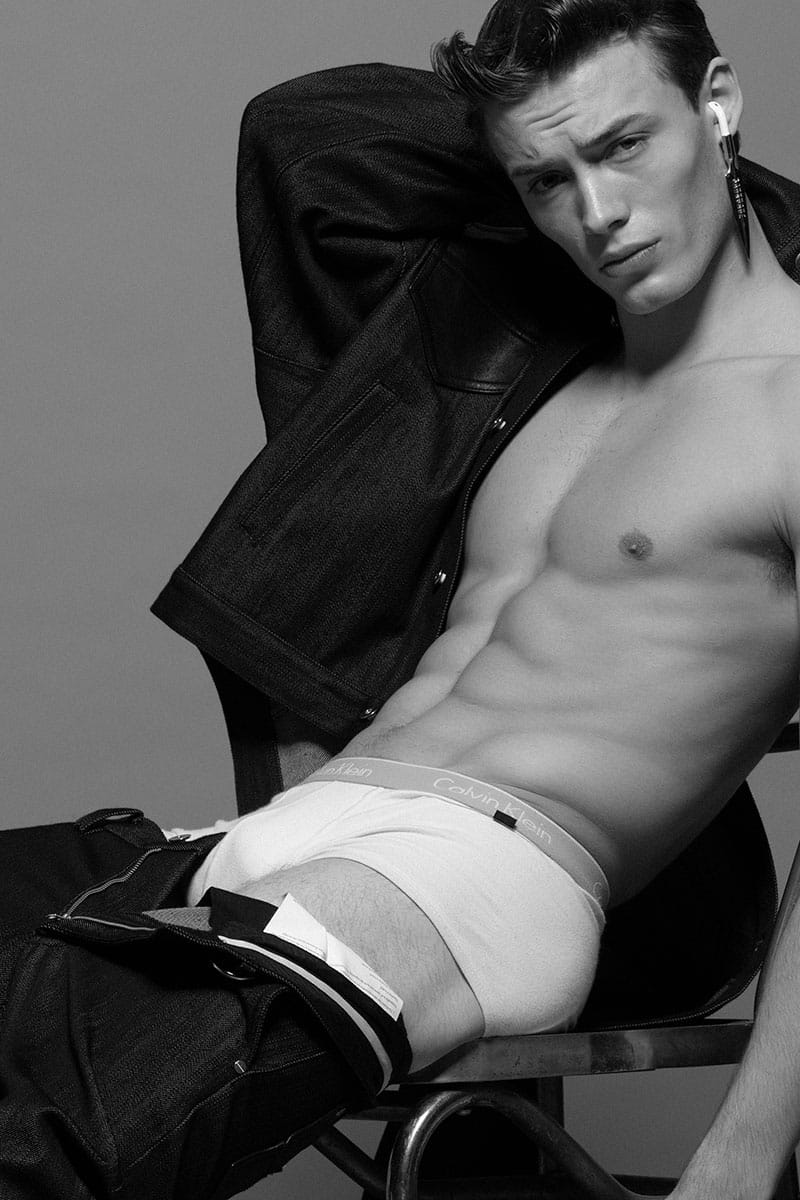 We caught up with João and reflected about everything he has in the pipeline, spanned identity and social pigeonholes, tapped on turbo-charged lessons and unpacked the bittersweet brew that made his vocation skyrocket into a model-sensation.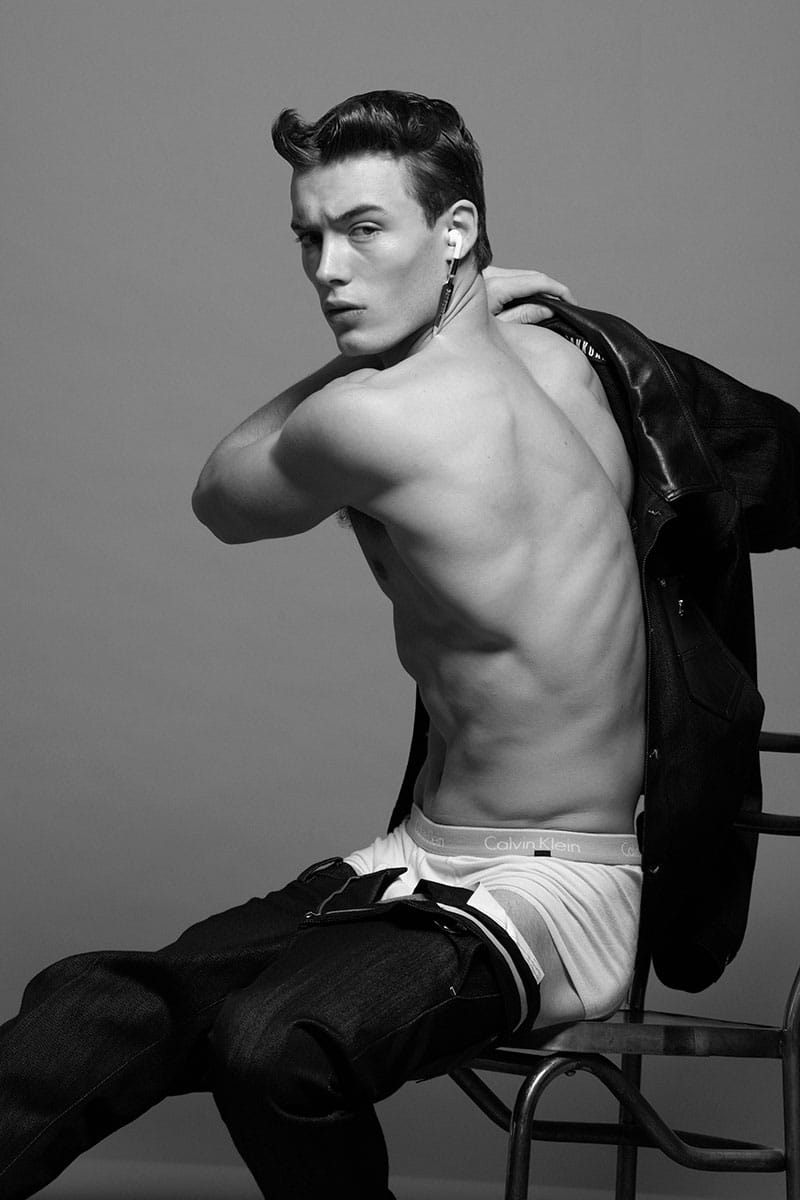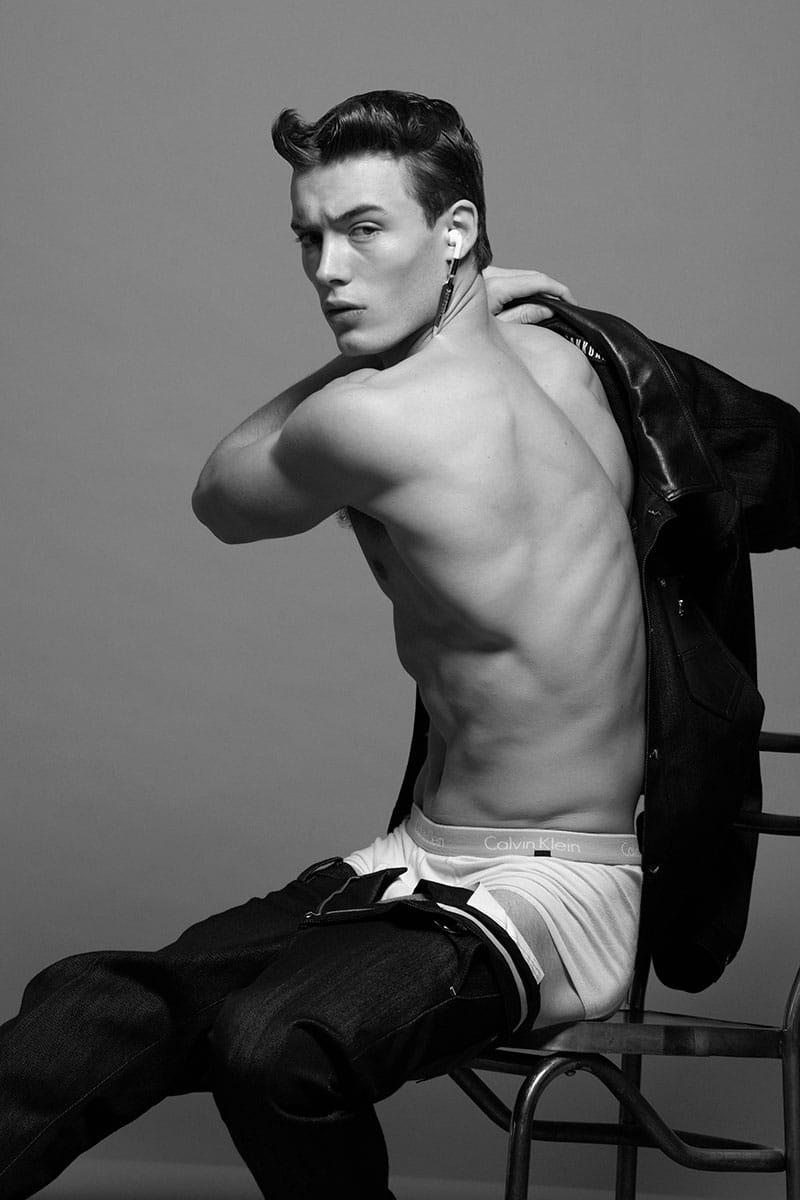 Olá João! What made you first venture into the la-la-land of fashion?
What's up Fucking Young! In all honesty, I'd say luck and a little bit of curiosity.
What was your first memory of it?
My first big job and memory, for now, was the first-ever show I ever walked outside Brazil, when I was opening for Versace. As soon as I received that call it was like reaching the highest cliff. I freaked out.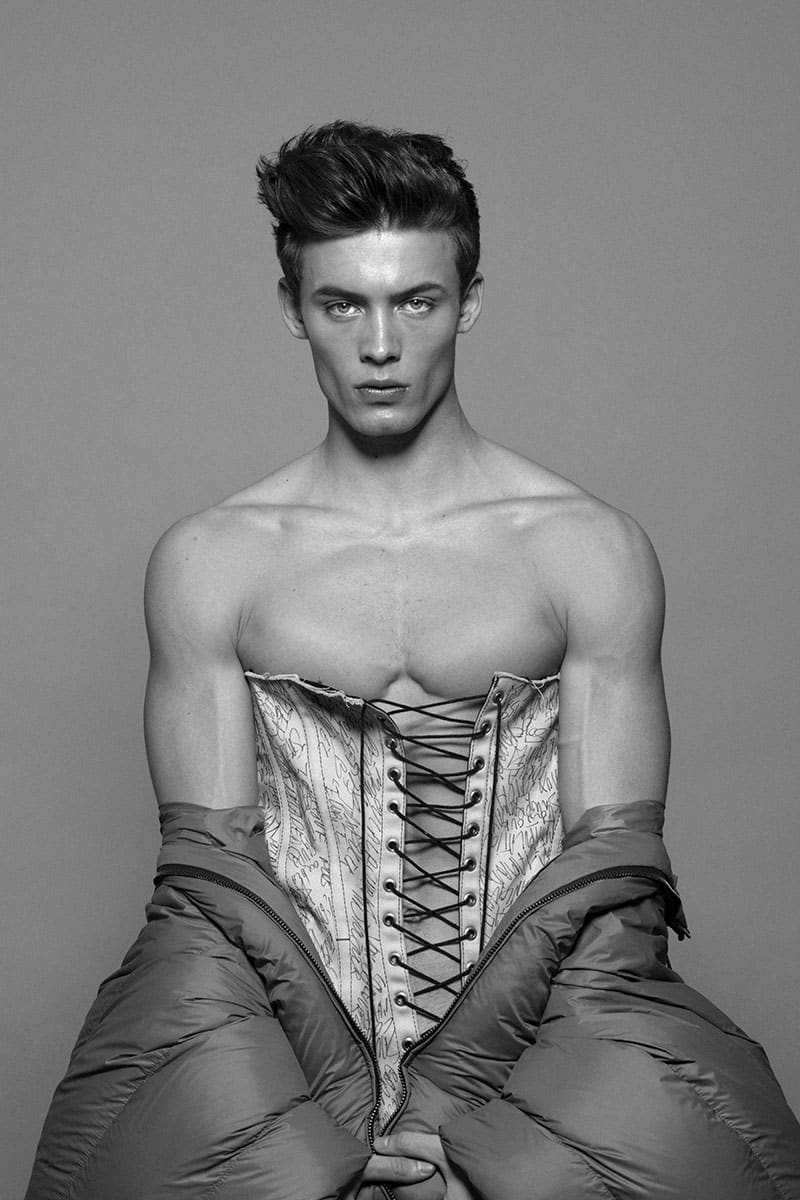 Oh shit! Quite rude of me not to ask at the very start. Taking it all back the dawn, could you tell us about you and your journey?
Well, I feel like there are many ways for me to describe myself, but I would just say I'm a cool guy that likes to travel the world. I love visiting unknown places, working with a large bunch of teams on set and meeting nice people all-round. I've been working as a model for almost three years now and everywhere I go just like every job I take onboard gets me even more motivated to see where it's going to end up. I love to wonder and ponder.
Now tell me, how were you discovered?
I was discovered while playing volleyball in Brazil trough a friend of mine; I remember she brought her agent to the game and we vibed pretty much right away. It was trust at first sight. Something that I felt needed to be done, hence my decision to take it and carry it forward.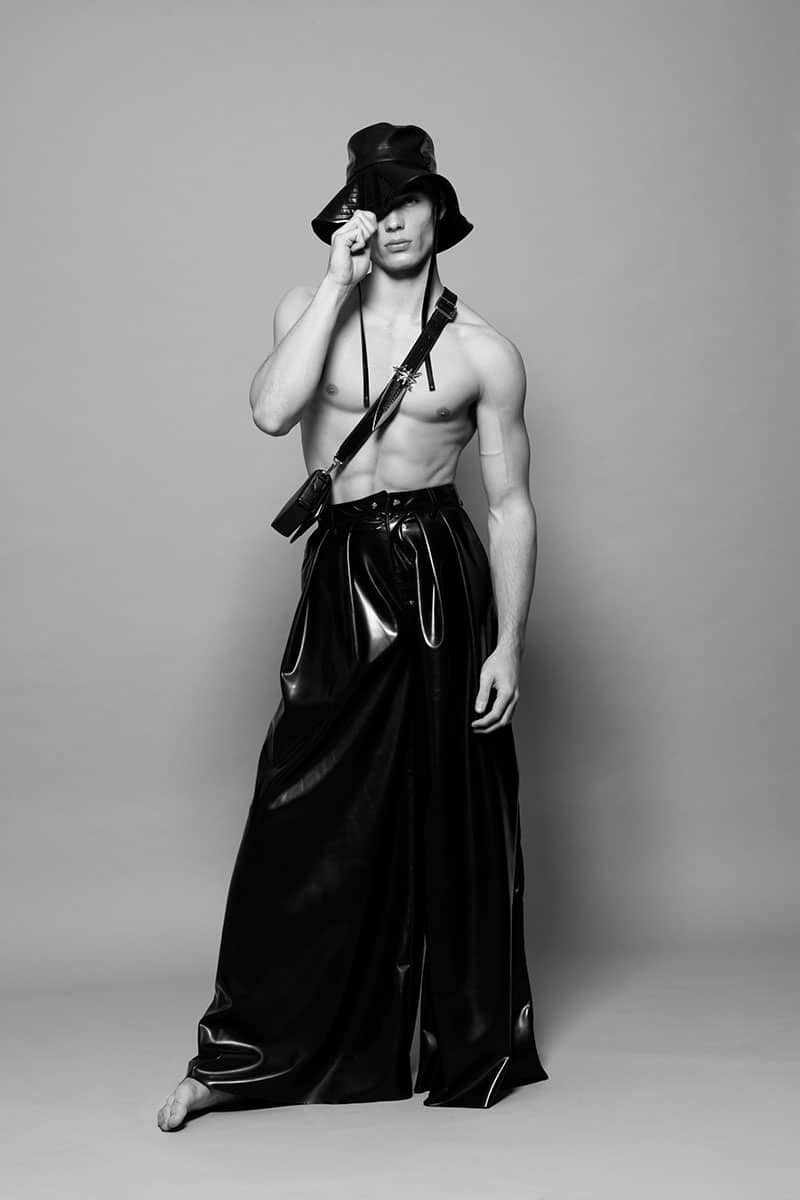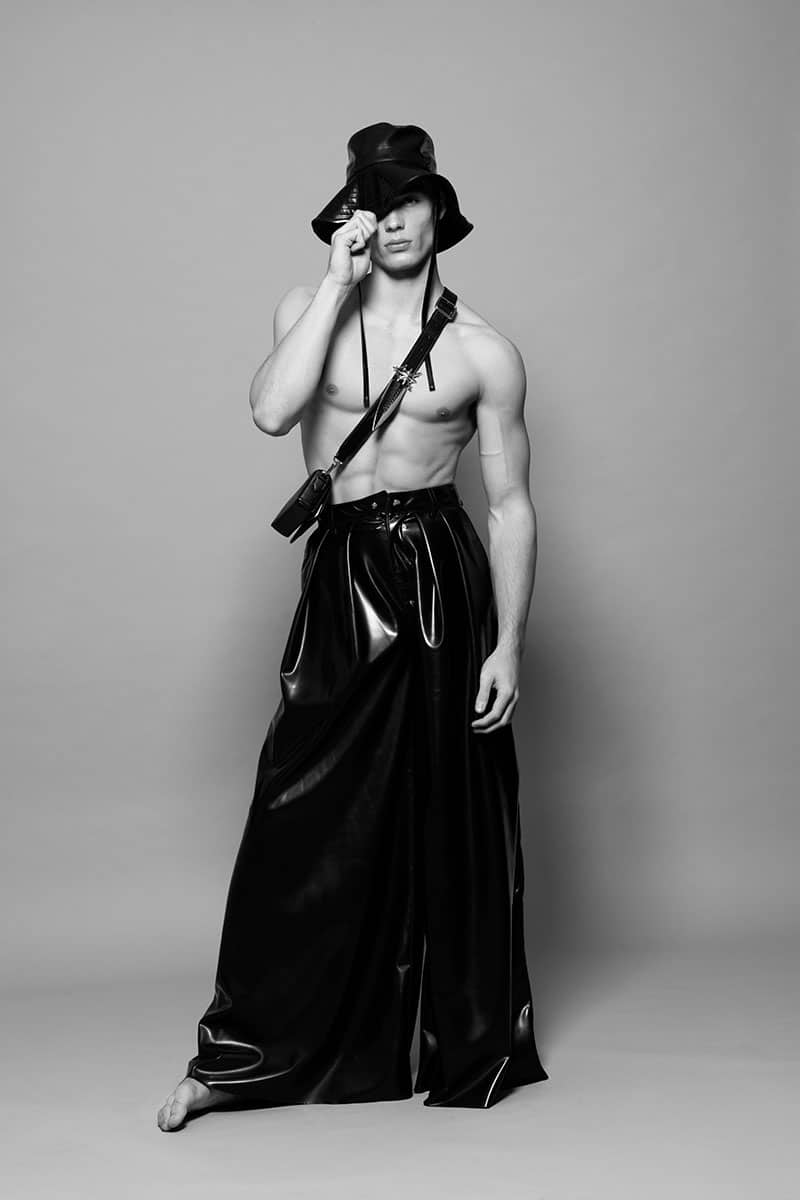 Was your career debut stumbled by major obstacles?
I wouldn't say I was stumbled by any sort of major obstacles, however, I did have deep stuff I had to go through just like leaving my family, drop volleyball (which was a sport I wanted to keep playing professionally) and also my friends that are constantly living far away. The hardship got real, but my will to propel myself and push to enrich my focus was all I ever asked for, so I chose to drop the ball and take the opportunity.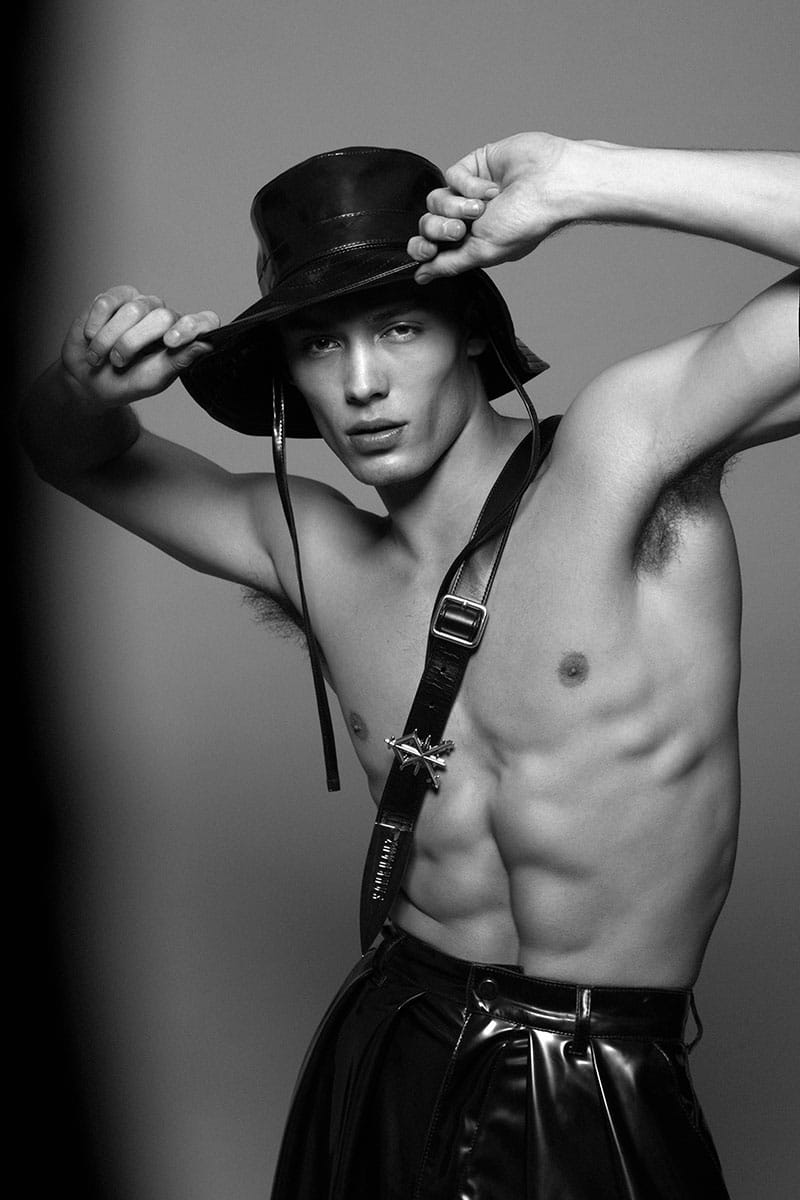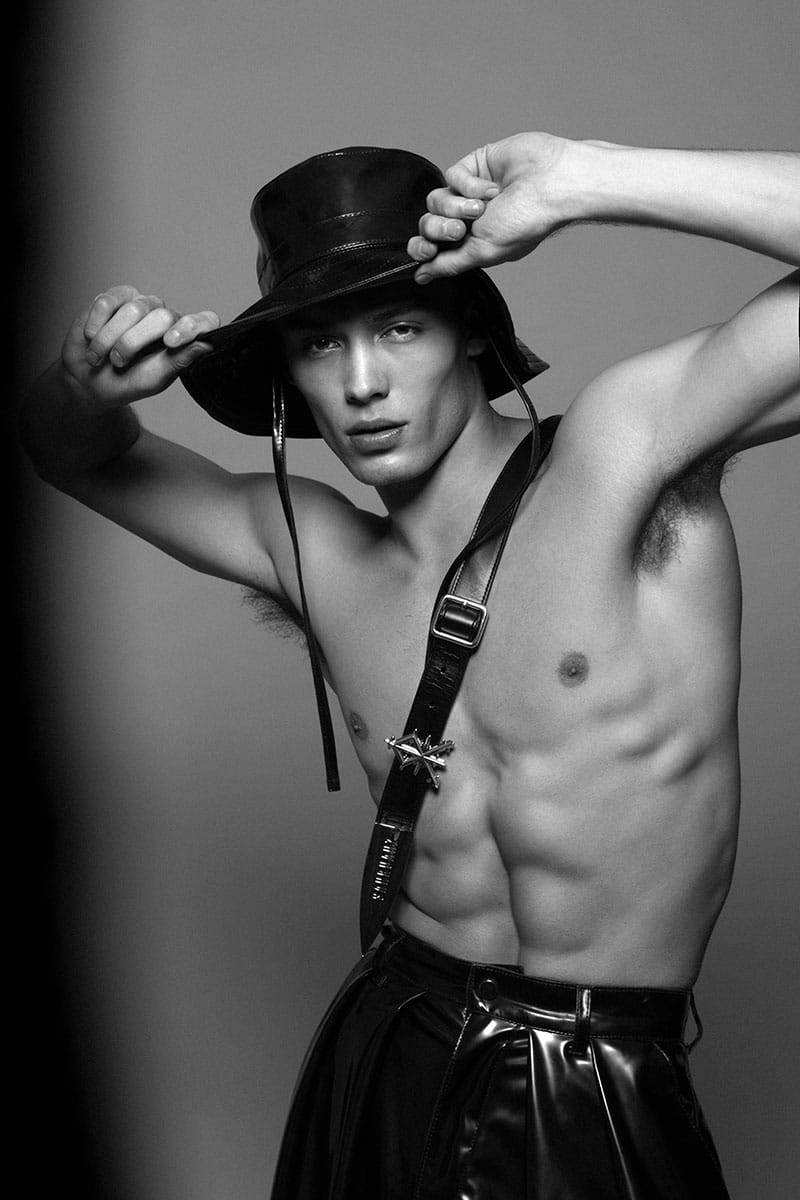 You skyrocketed the ladder in the past years, landing Versace campaigns and more. Did you see it coming?
Look, I never expected to even become a model, and now working for these major clients is batshit crazy. You know what, I don't take things for granted, as this is such a great conquest for myself and my family.
Who's been the best client to work with so far and how has your relationship with the designers evolved over the years?
I've always tried to create good energy between me and all the clients I've dealt with through time, as I feel that from when I started to now my relationship with the whole industry is much better and still growing. It's an ongoing process, and I'm here to keep on nurturing it to the best of my ability.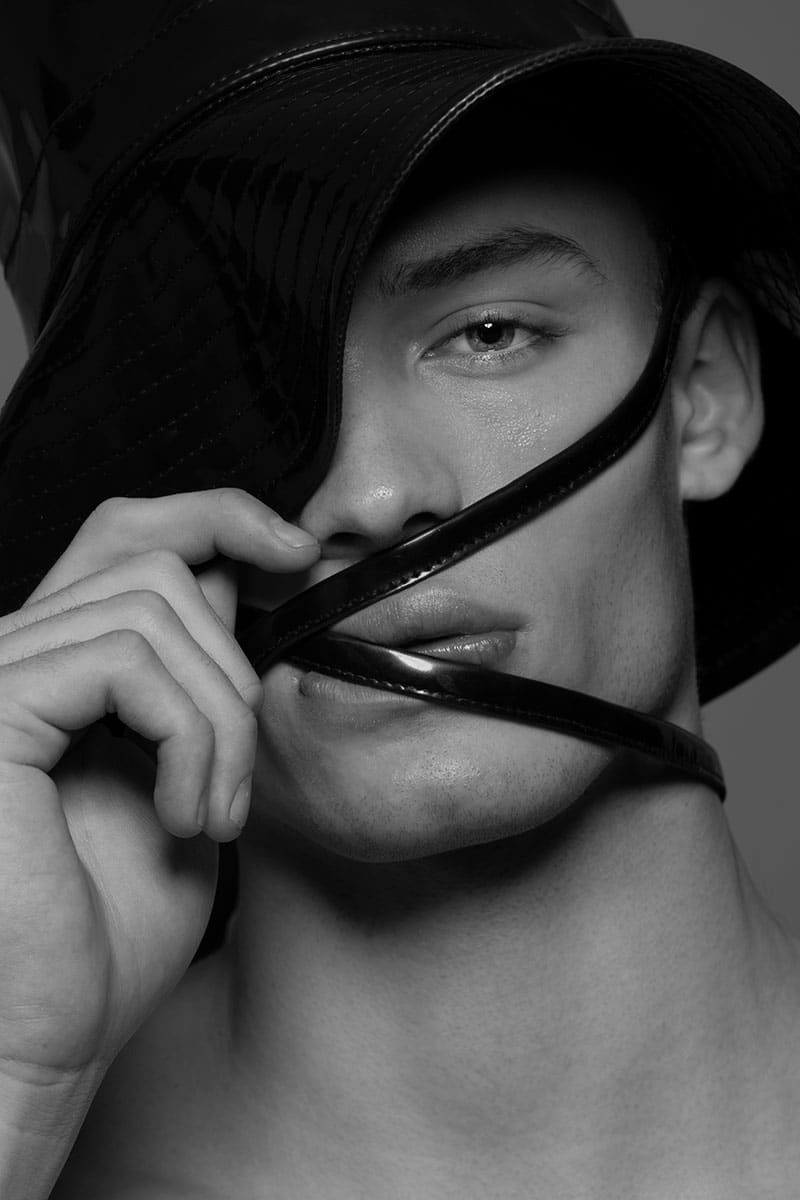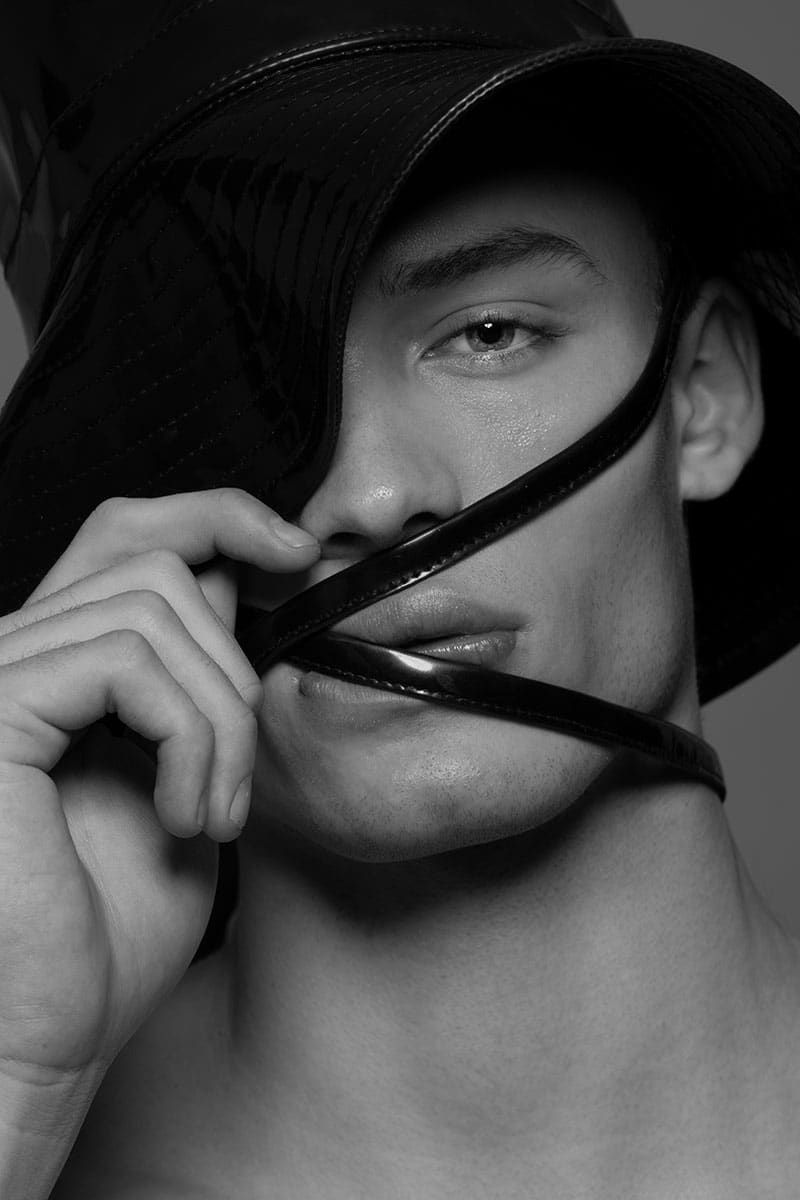 It's always a struggle when you come up with something unique and distinct and then it grows, but you don't want to lose the vibe you had when you started. I think the secret is to keep it somewhat private and niche. Agree?
I always try to be humble when I find myself in a fashion environment. I'm very focused on myself and things and people that support me.
You're nearly on 100K (blimey) followers on Instagram and your routine likewise accomplishments seem to be admired by many.  In terms of creatives and profiles you work with, how do you tend to liaise with them?
I use Instagram only to share my work with people like friends and family, as I love to keep them informed of my latest accomplishments and what I'm doing also because the industry pushes me to be into it. Thus said, since everyone works with Instagram, if used appropriately it can be a great tool to connect us all and stir good energy. I'm not that into it, but it always feels good to give some nice content to the fans and fam.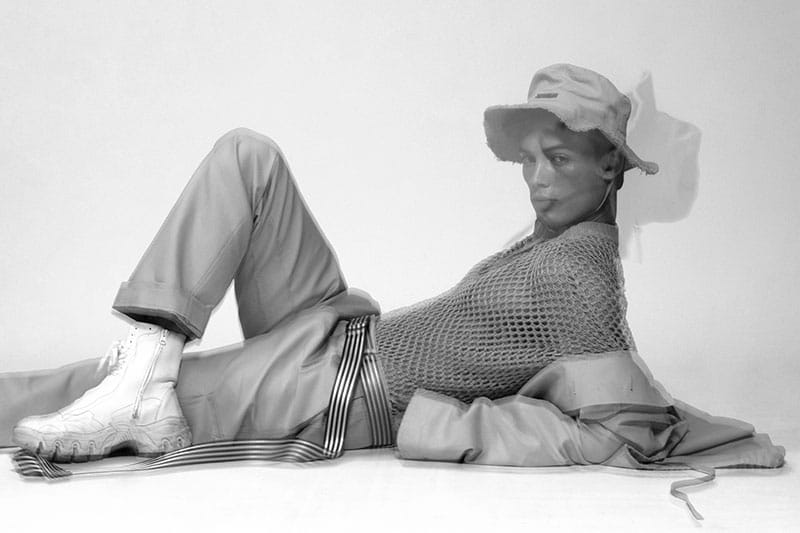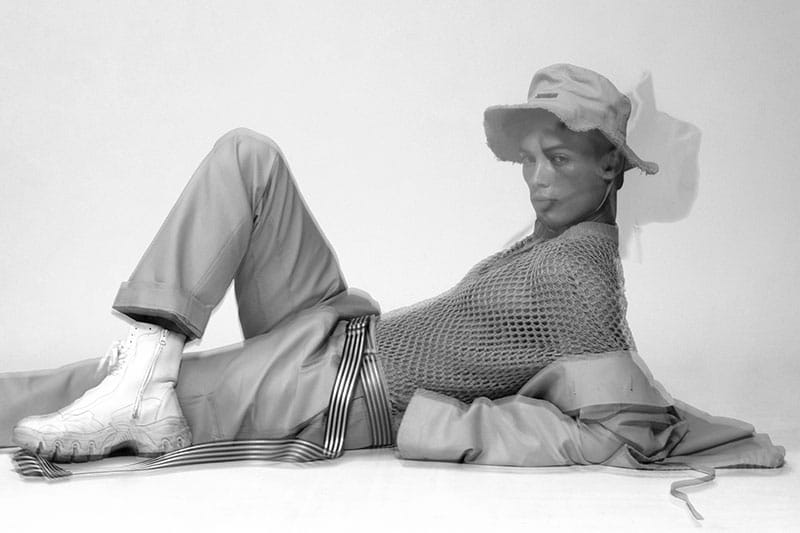 What do you enjoy the most about your job?
The things I mostly enjoy about my job is the fact that I would have probably never been able to leave my little hometown in Brazil. Through this vocation, I've traveled half of the world and met some wonderful creative people that propelled my persona to peaks I never thought I'd reach at my young age. Little spoiler though – I'm still nineteen. But fuck it, I'm a fighter. I would say that's one of the million good things about fashion, the opportunity and drive it can offer.
Best runway experience?
The best runway experience thus far was probably walking for Balmain. Olivier and his team have such incredible energy and as seasons drift by, it's always been a pleasure to take part in his staggering vision.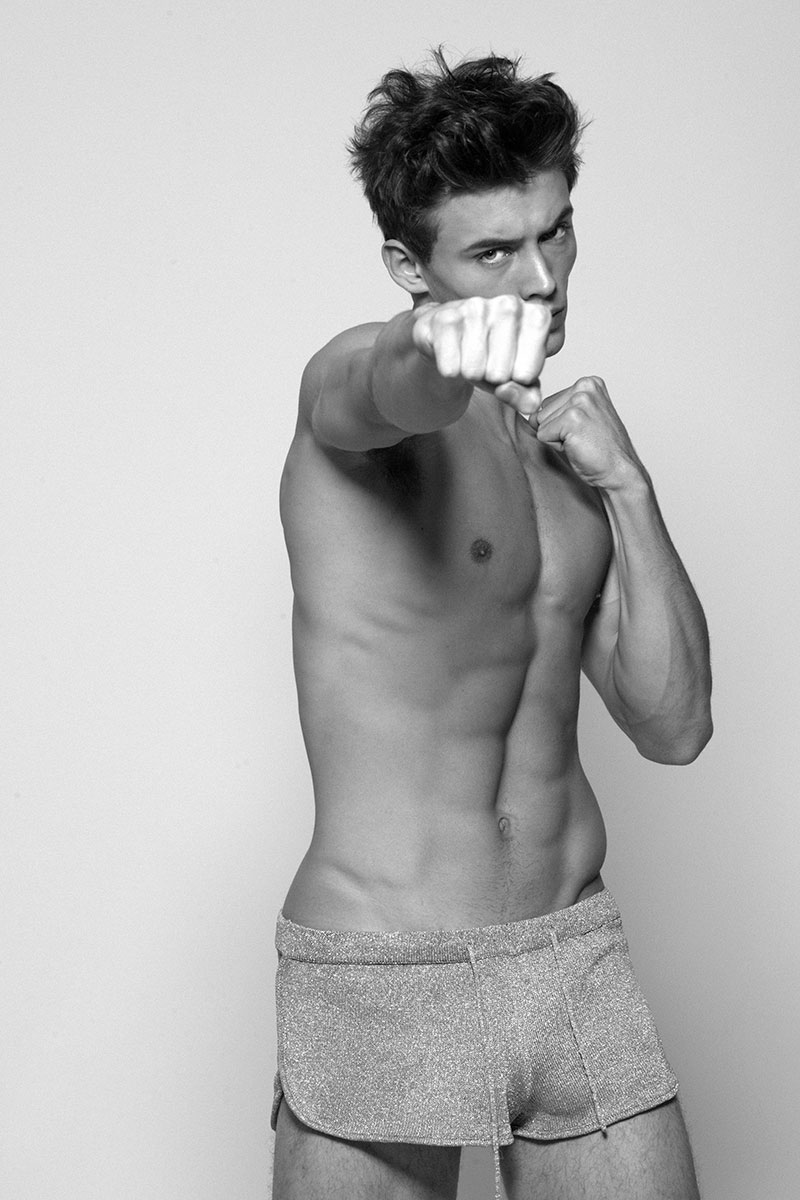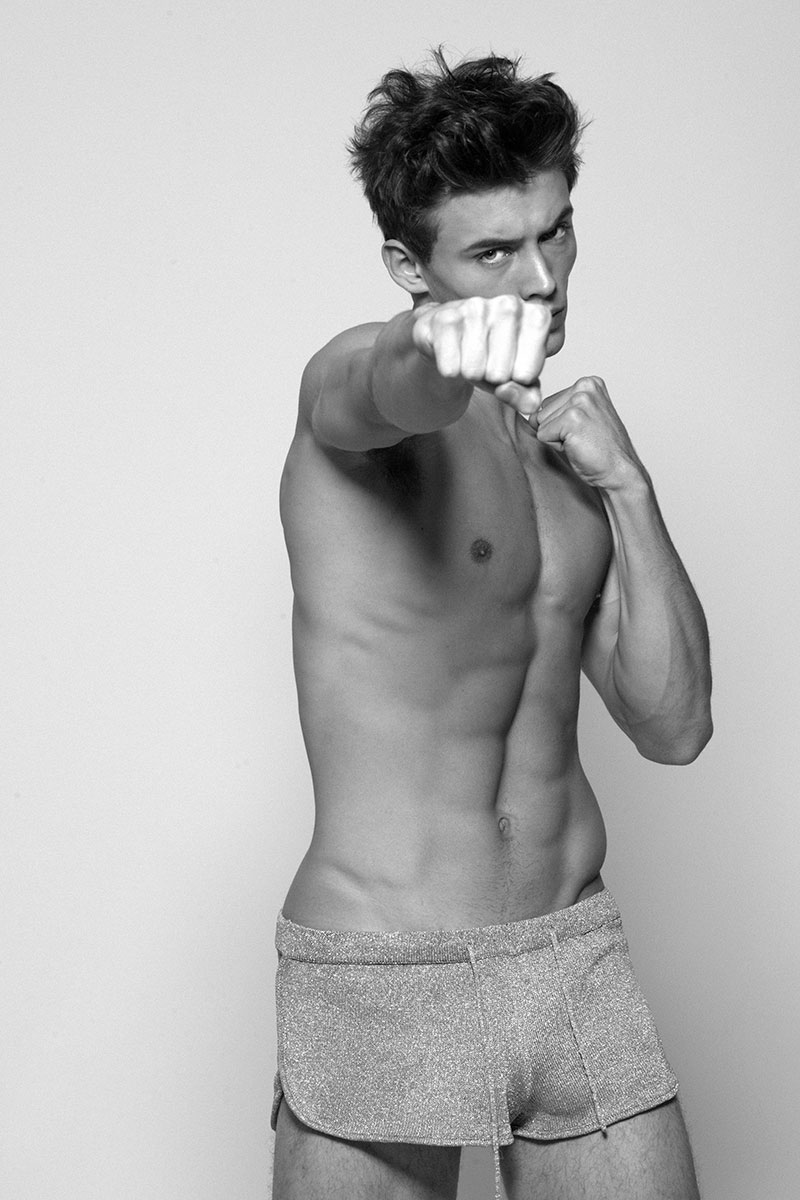 What does it take to be a quality model in present times?
There is no secret for success. I feel like for all the things I've done in my life for now, from being a sportaholic to diving into the fashion game, everything comes from your efforts and the thirst of your wills. If you're lacking in passion, consistency, and love for what you're doing, nothing can and will go right. I seek for motivations in my family friends and people in the industry on a constant basis, which makes me grow up slowly; I'm truly loving this process of breaking more and more mold as days go by. It's somewhat empowering.
What city inspires you the most and why?
With no doubt, it has to be my town Panambi, purely because it's a place where I take all my positive energy from with my family and friends.
Do you think the shift in your career came with luck or hardship?
Umm, hardship and 10% of luck I'd say.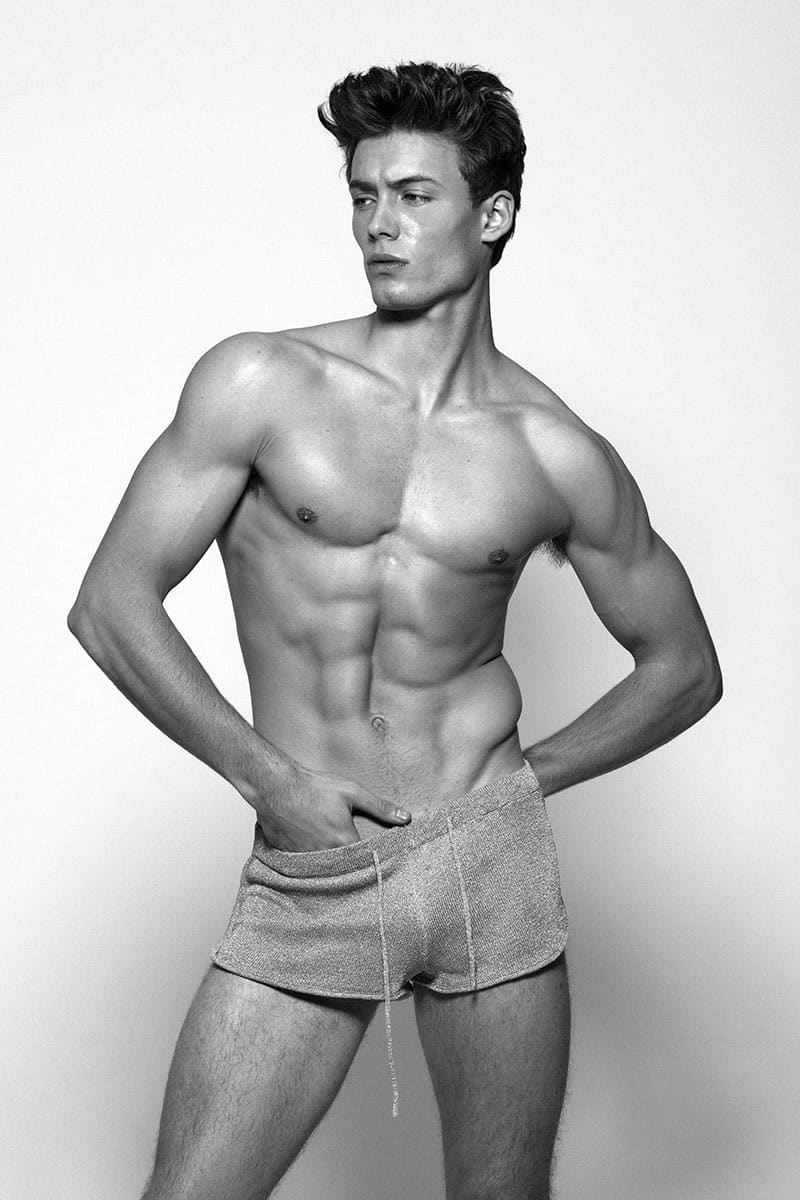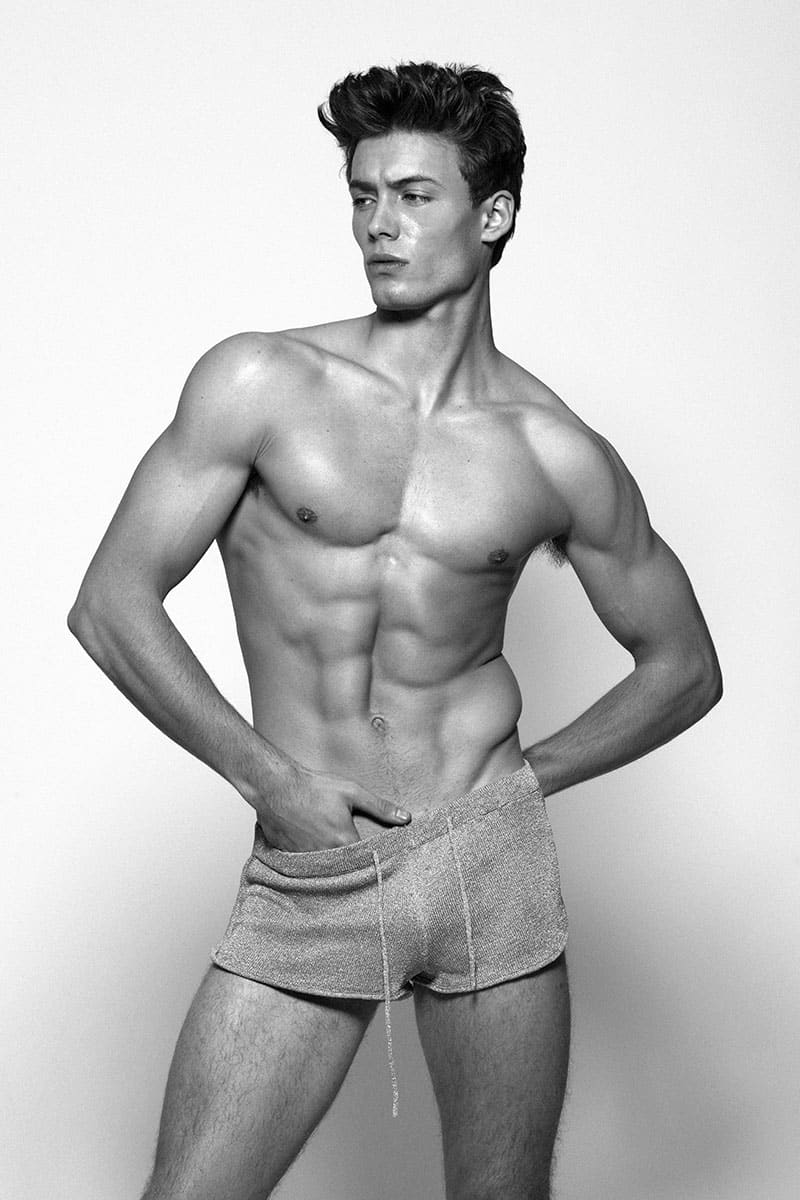 What do you wish you could have done differently throughout your journey?
I try not to think about the past and wish to change things; everything for me that happened was meant to be, and that's like this to everyone for everything, but I can see my bads' in the best and change the future, which is what I'm doing right now and will keep acting upon.
Any major inspirations?
Roger Federer the world-acclaimed tennis player. I adore his discipline, hard work and the fact he gave his life for tennis and a sport so hard, training with constancy. He loses and wins intermittently; however, I find him to be grounded, humble and working hard for solutions and better performances.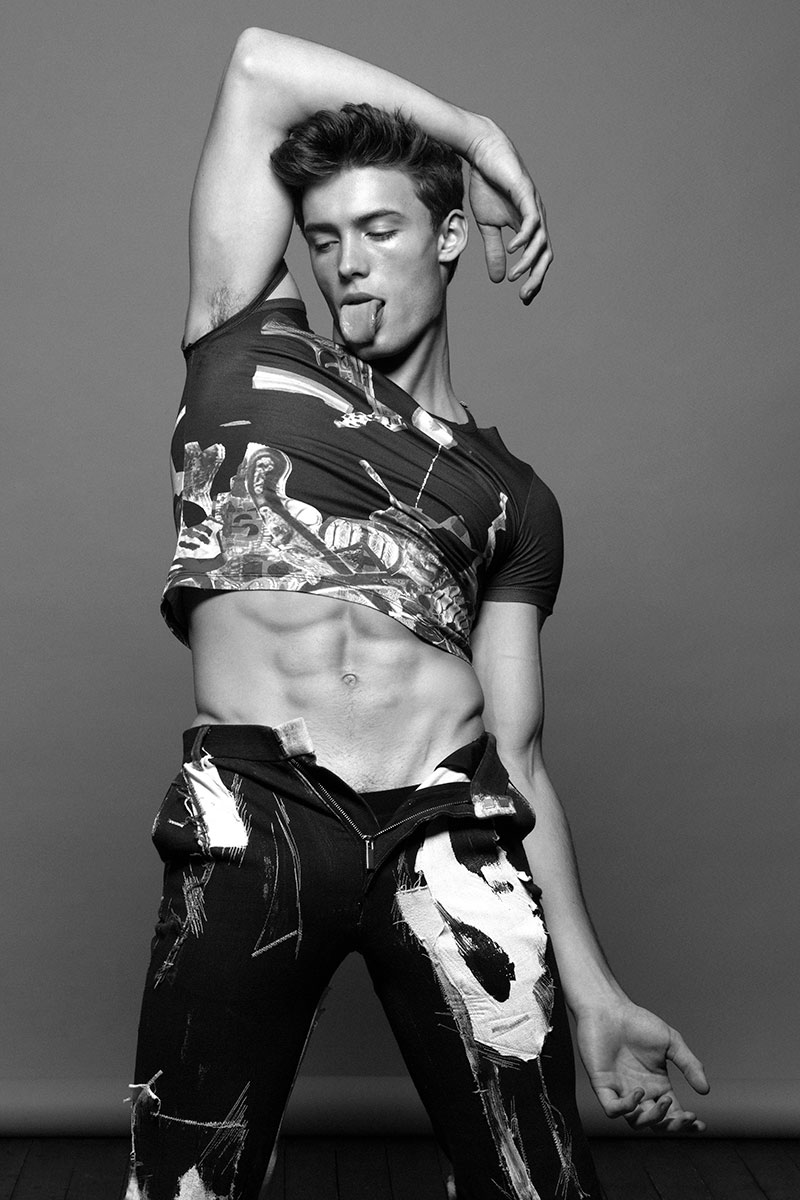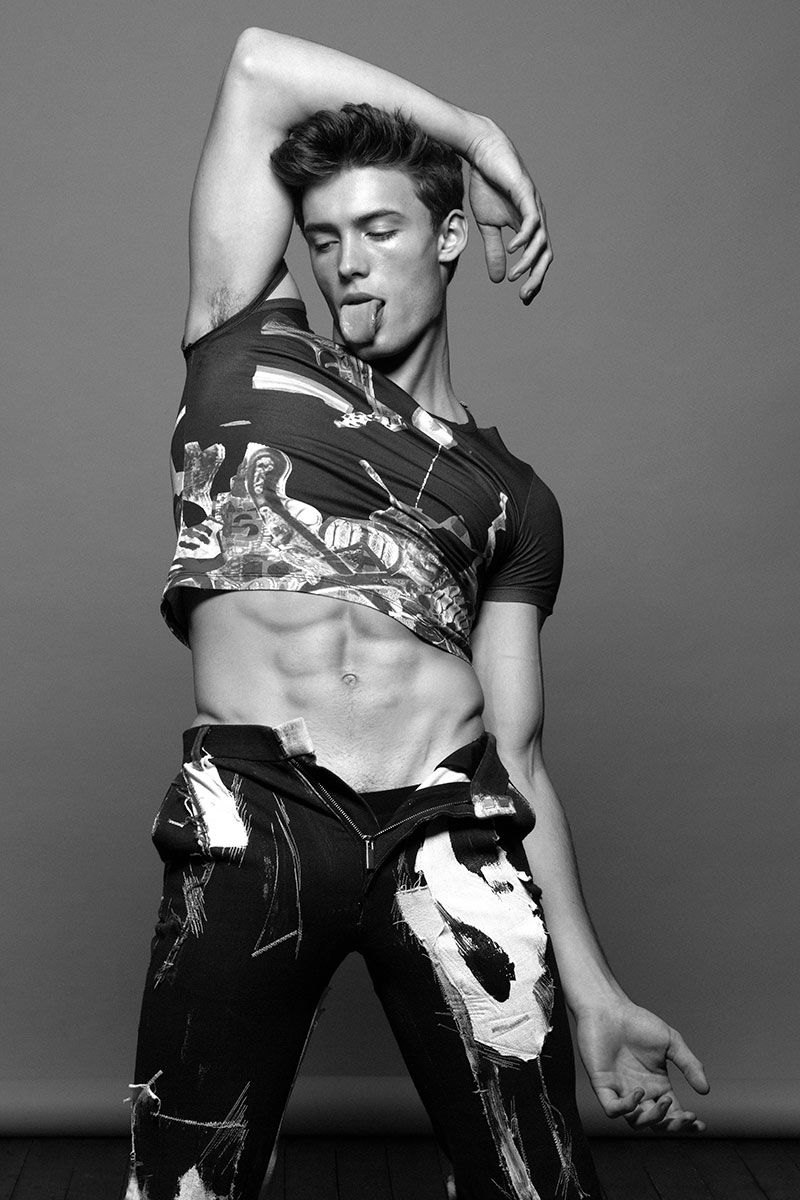 What's the wisest lesson you've learnt whilst being in the industry?
Being independent and not to rely on anyone's back.
Now a tough one: What would you like to be remembered for? Legacy is quite a biggie. Do you feel as you can leave your mark in this industry?
Thinking it simple? A nice guy that is pretty cool and funny to work with. Let them talk if they wanna.
If you could change anything in the current world situation (forget Brexit and further political parody) what would it be?
Our environment, which is the most important thing far from everything.
Photographer and Creative Director: Frederic Monceau @frederic.monceau
Stylist: Lena Novello @lena_crush
Hair: Simon Chossier @simon_chossier
Make-Up: Paolla Di Monica @paollabeaute
Video: Enrique Villaluenga @enriquevillaluenga
Courtesy of: Charles Beugniot @charlesbeugniot, Gaspard Lukali @gaz_pard
Talent: João Knorr @joaoknorr at NEXT Management @nextmodels
Brands: Hed Mayner, Sankuanz, Arthur Avellano, Jacquemus, Botter, Rombaut, Calvin Klein, Vincent Garnier, Lazoschmidl, RVDK.