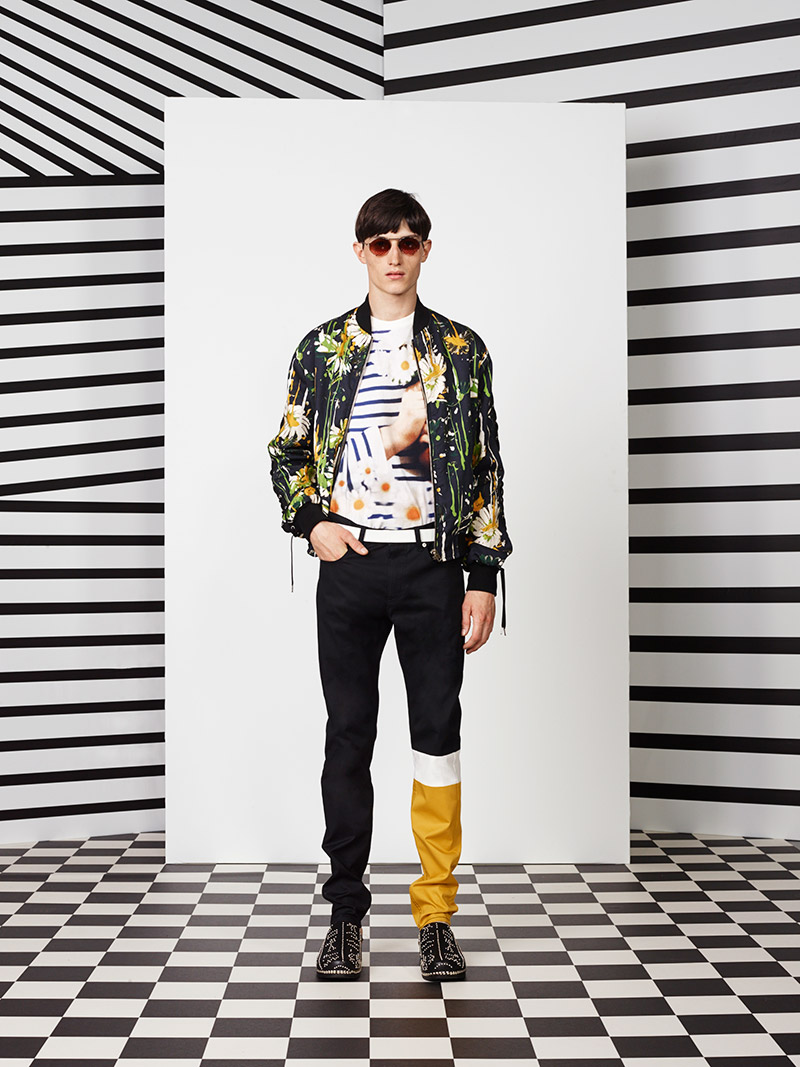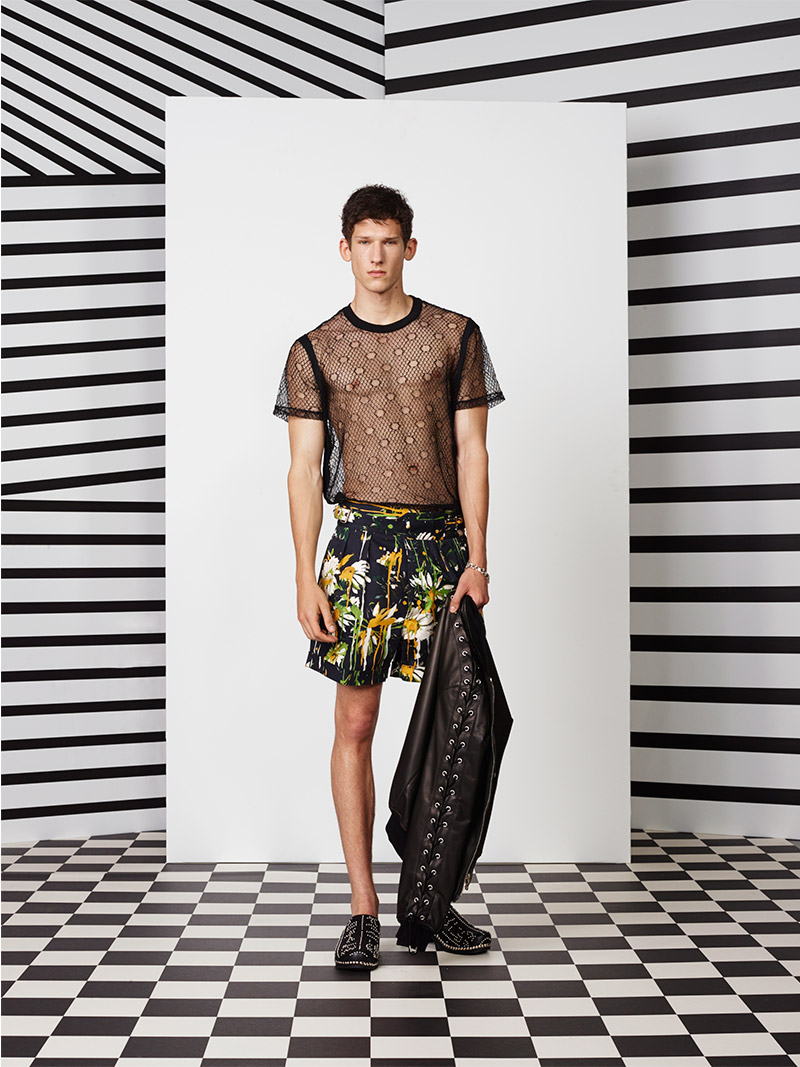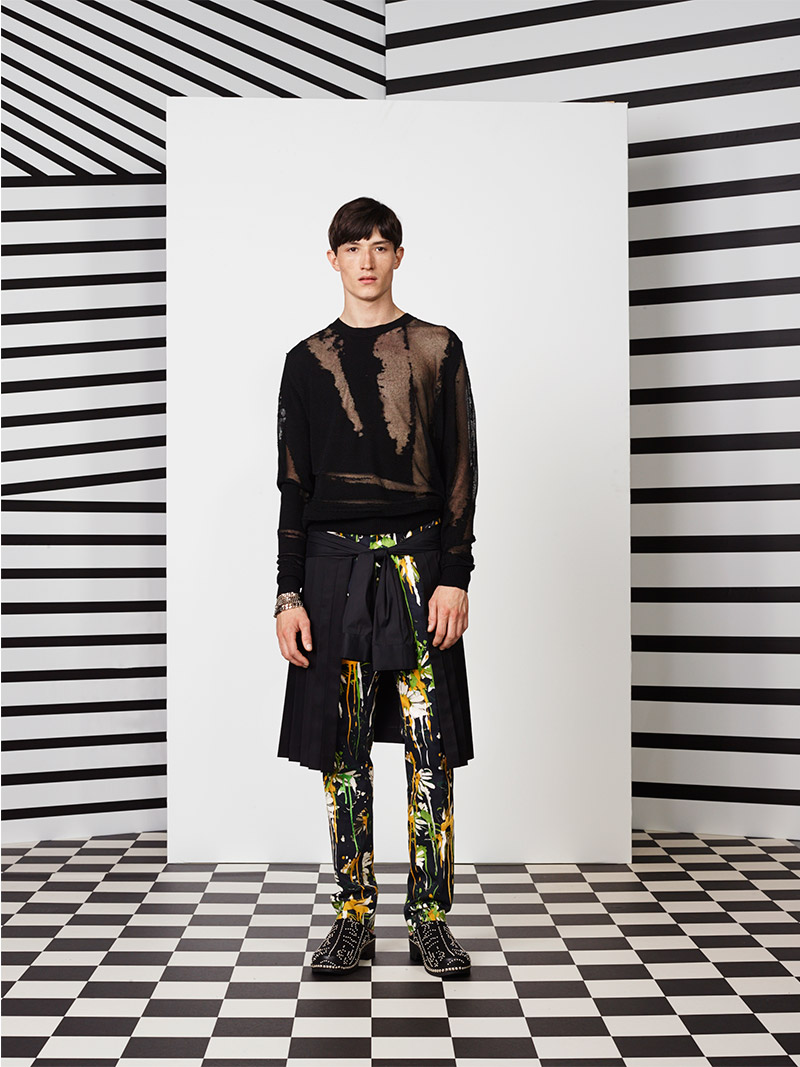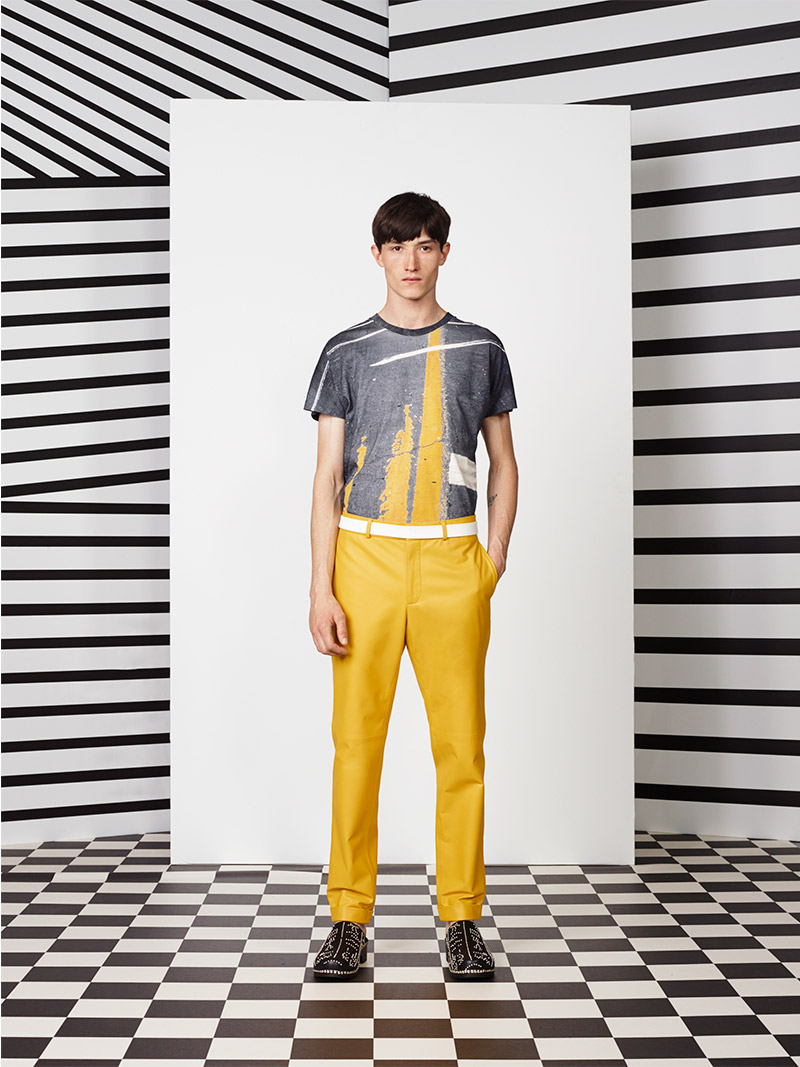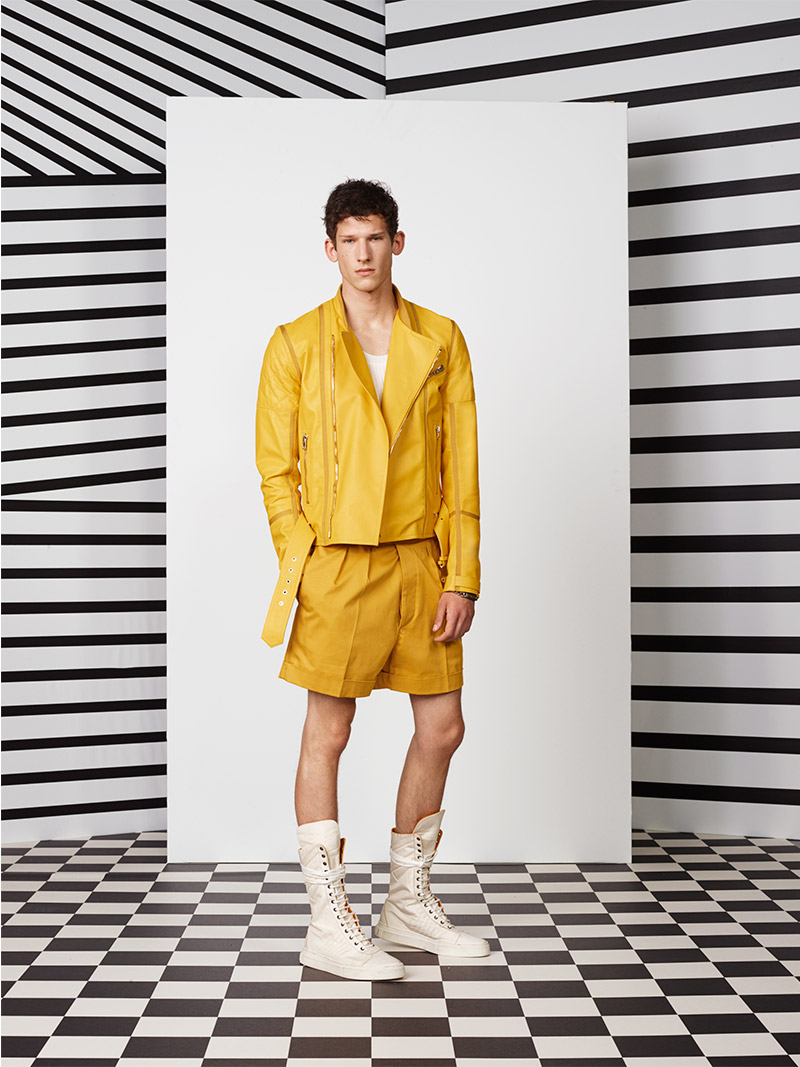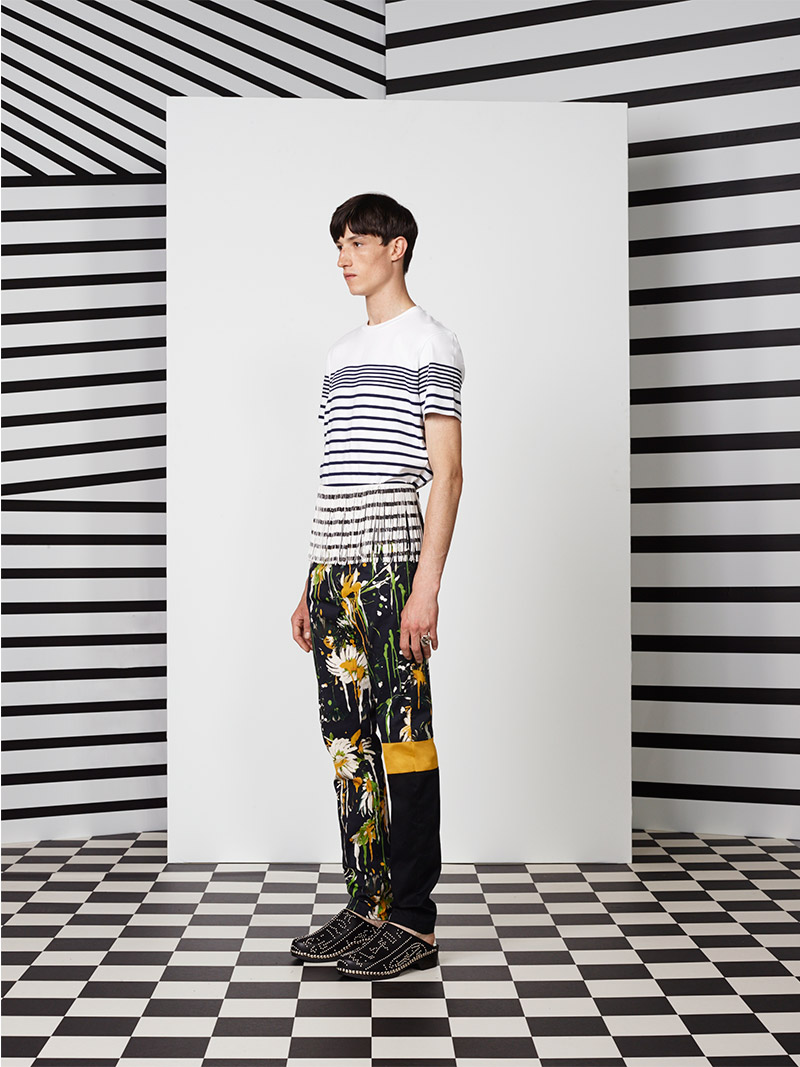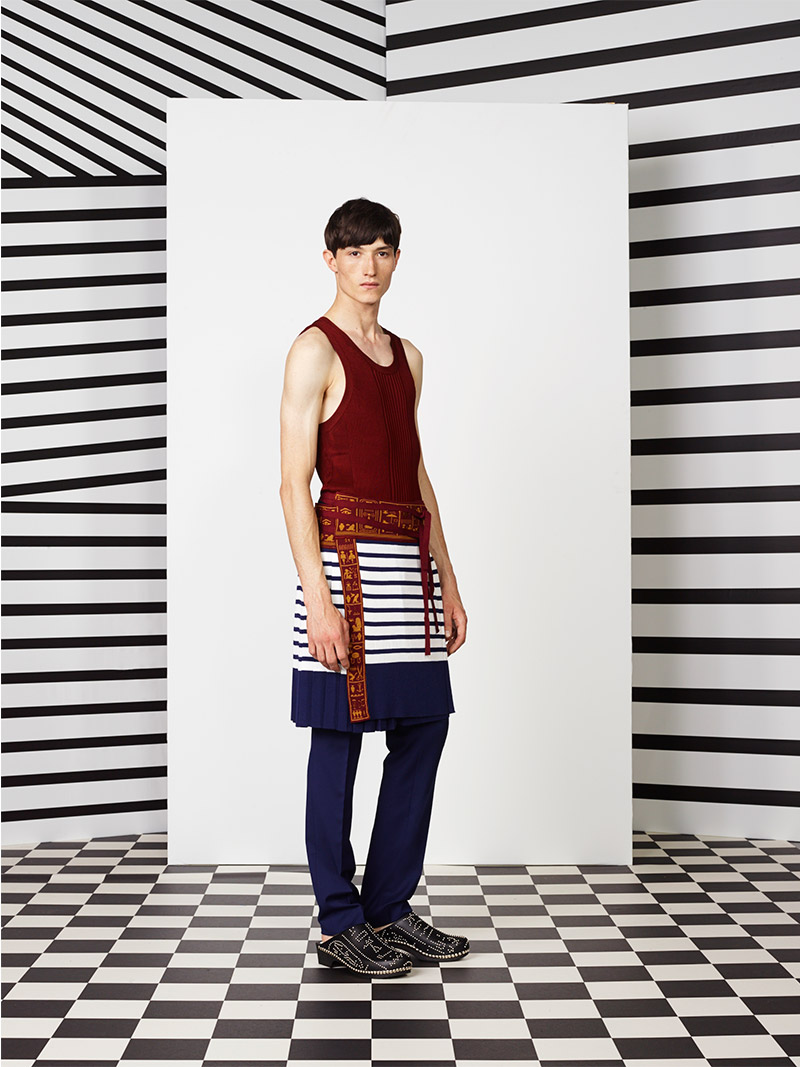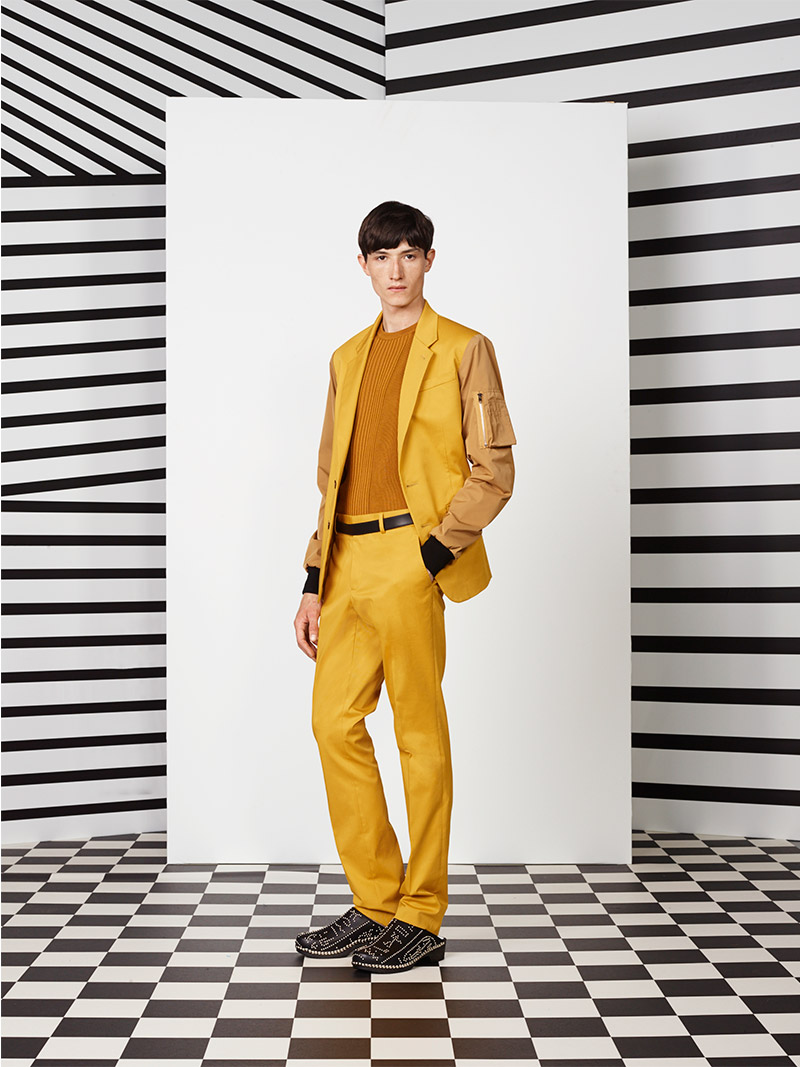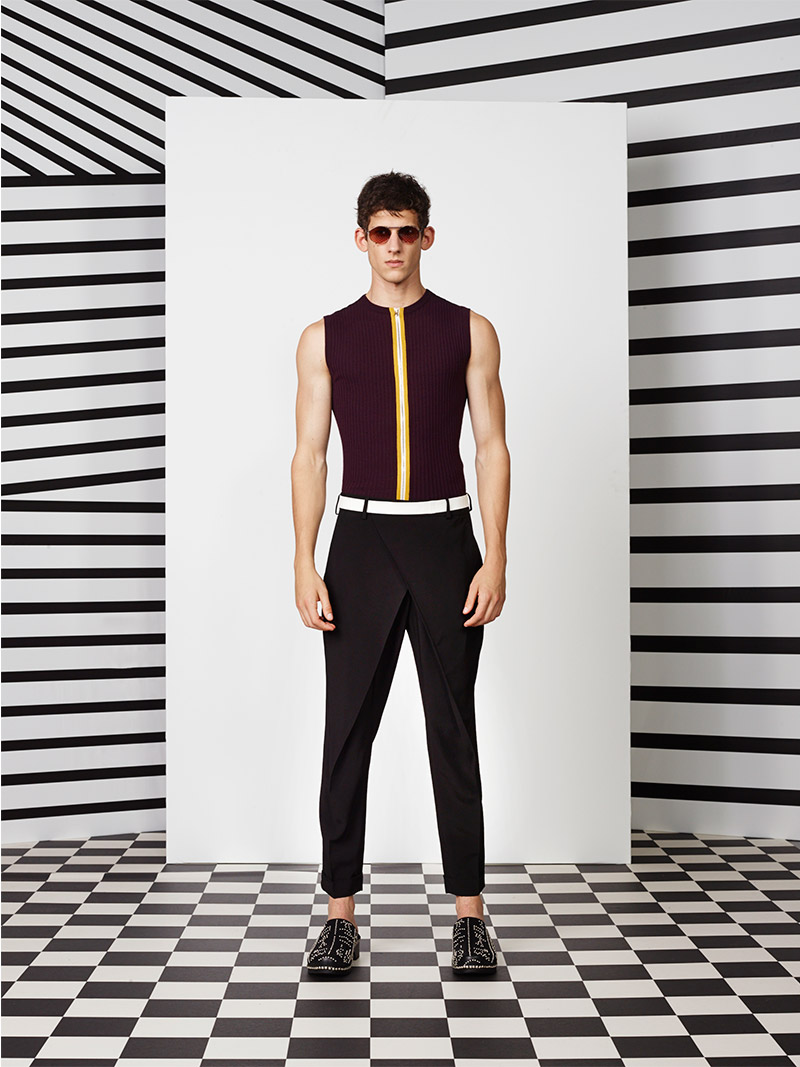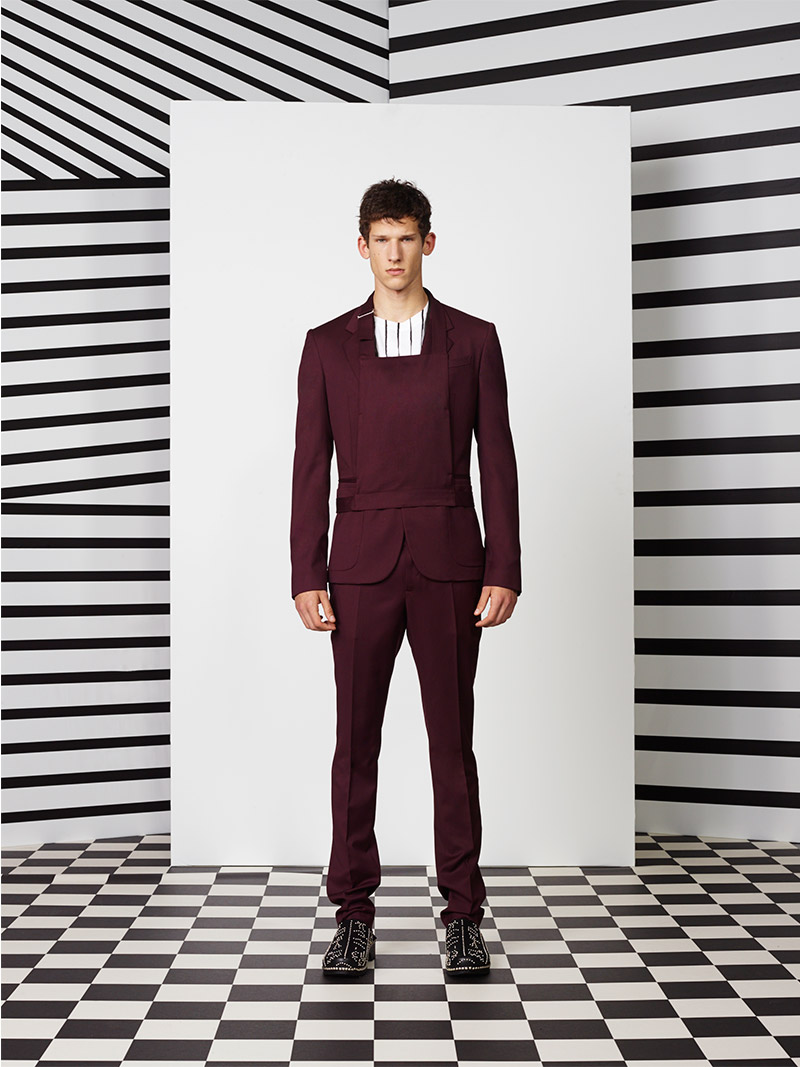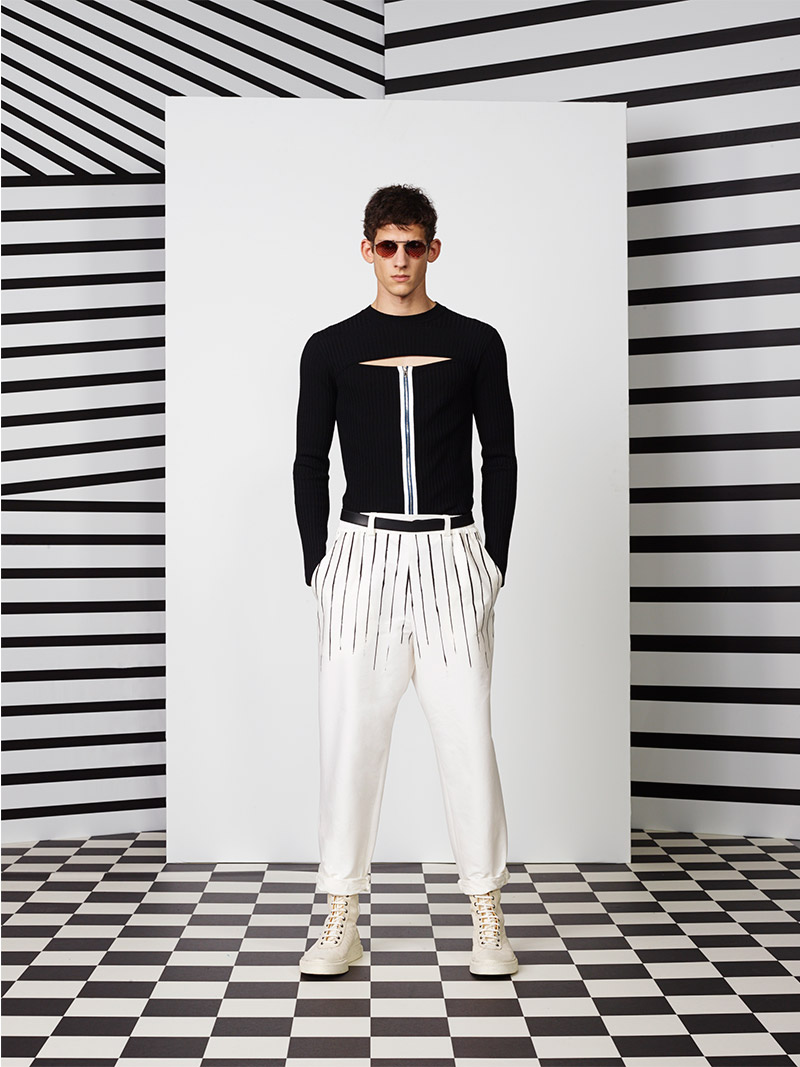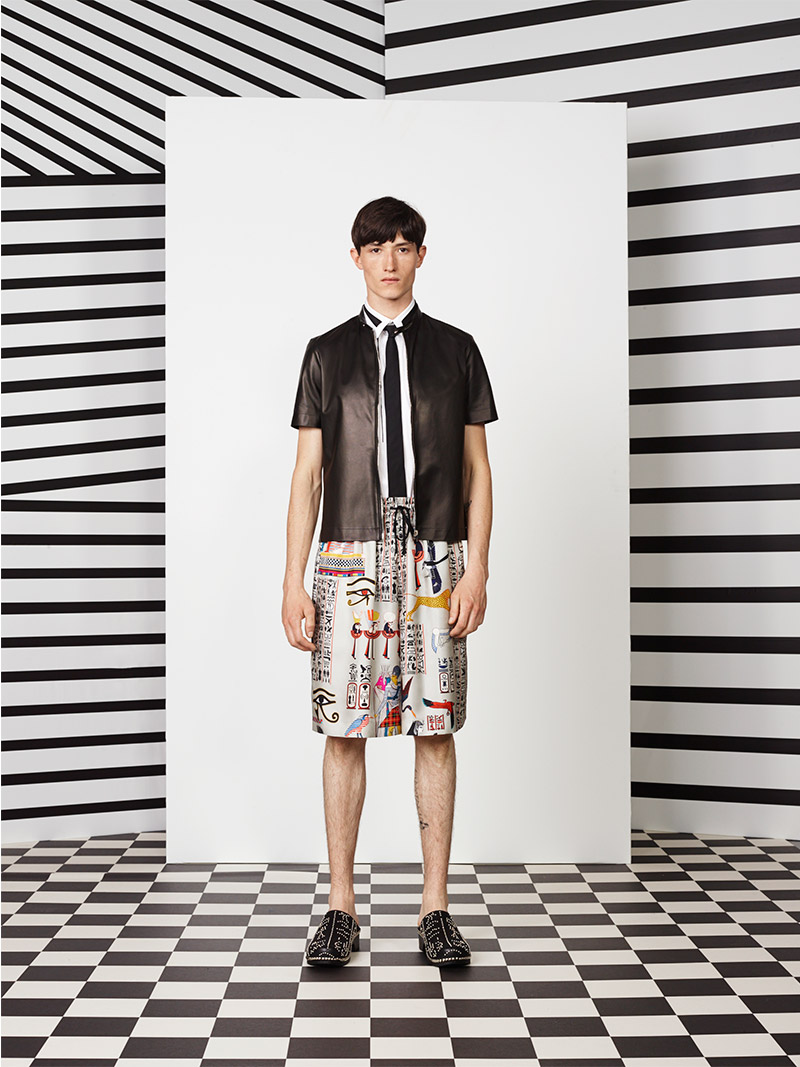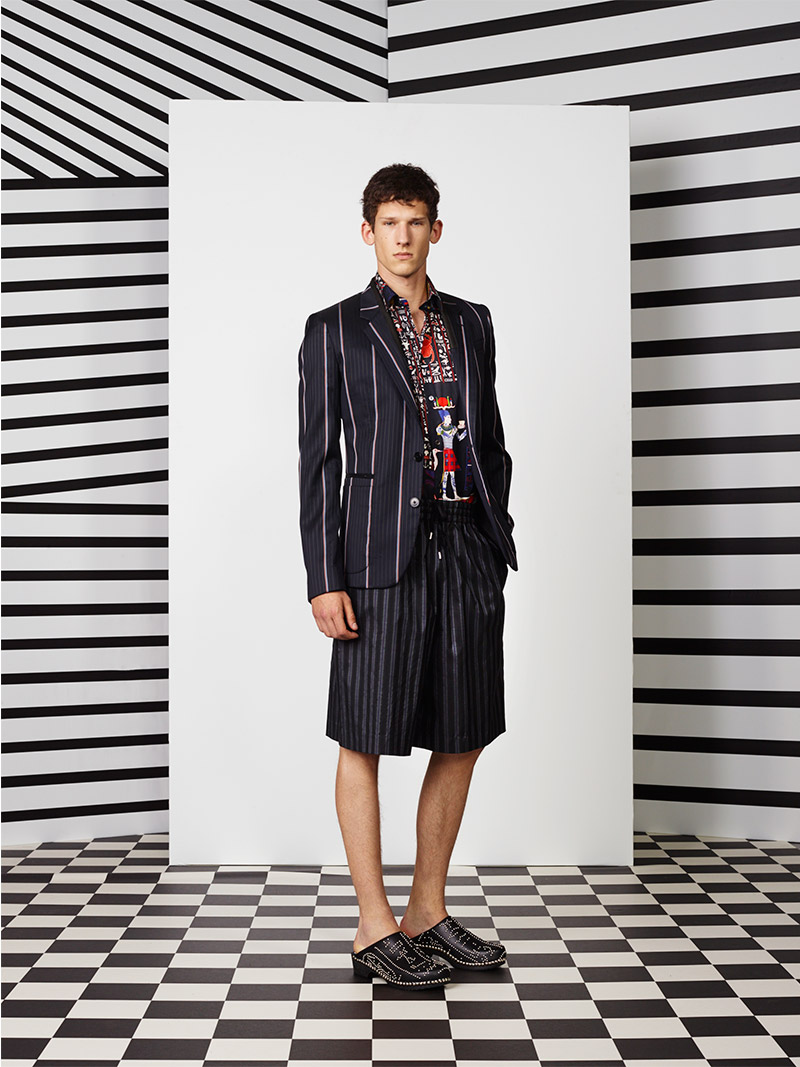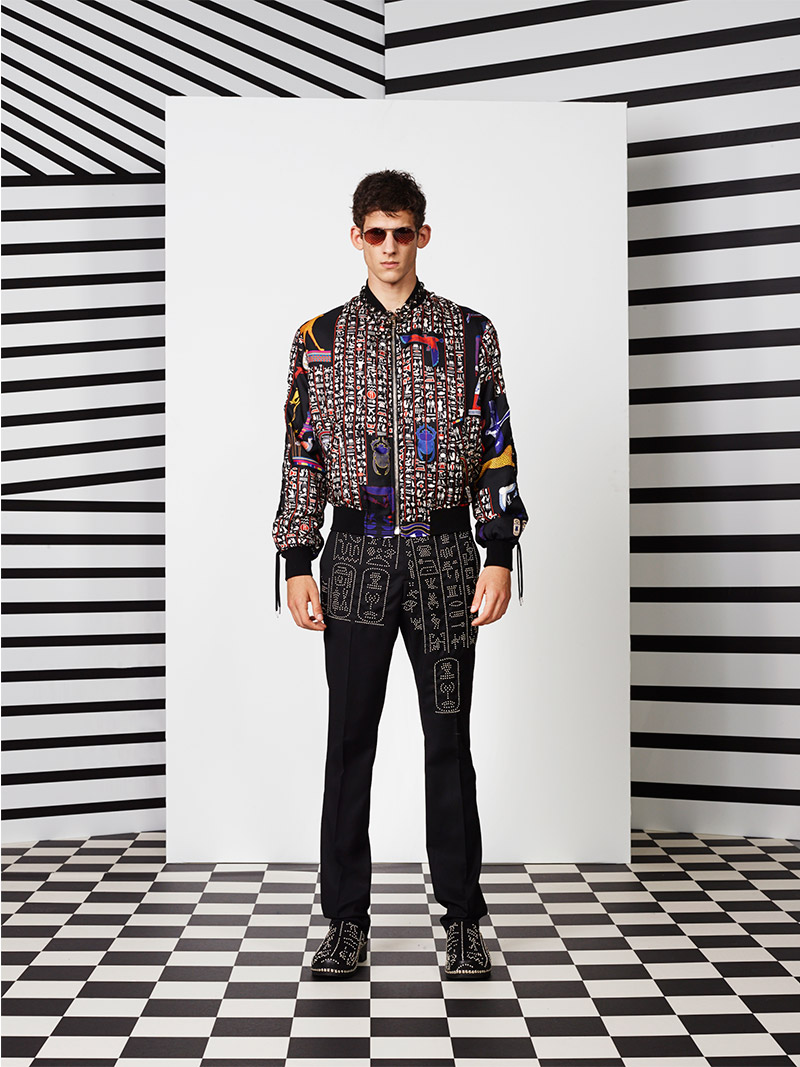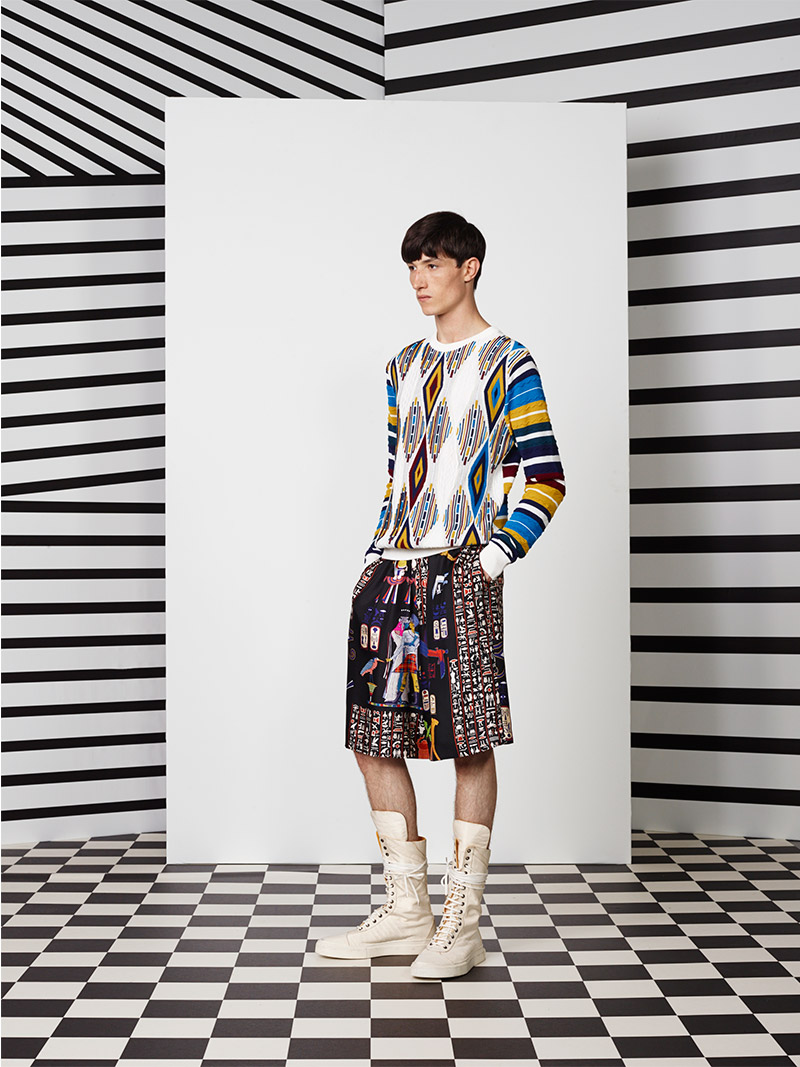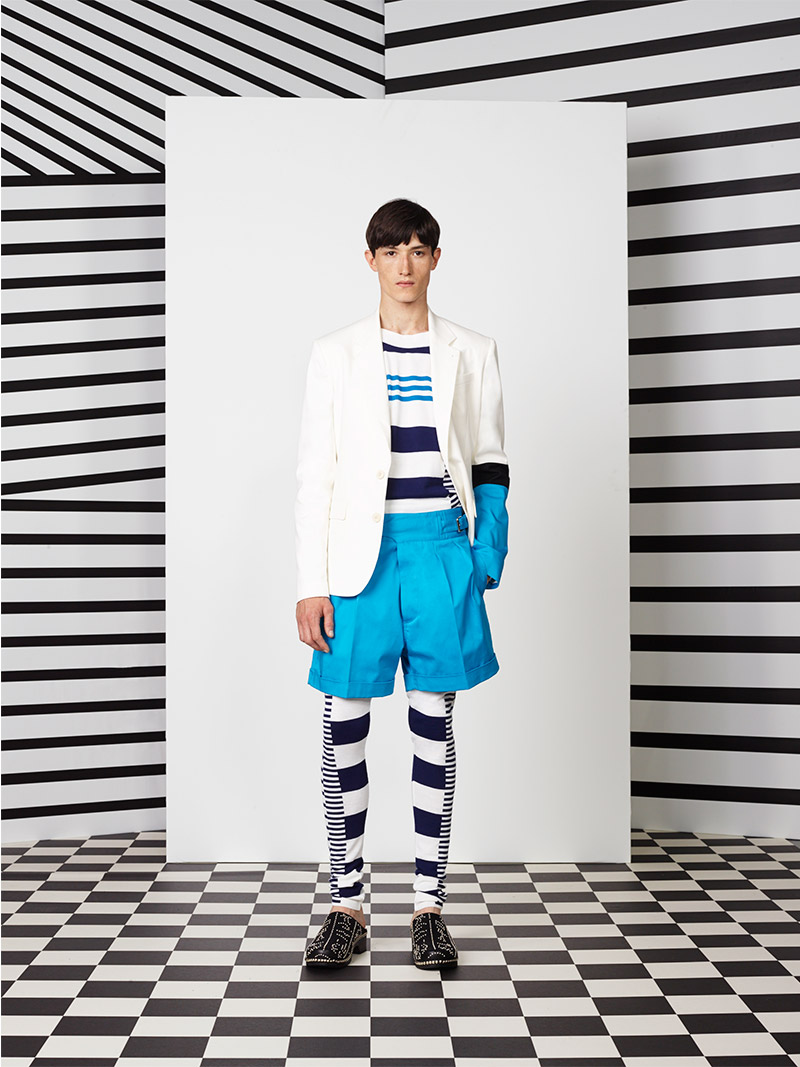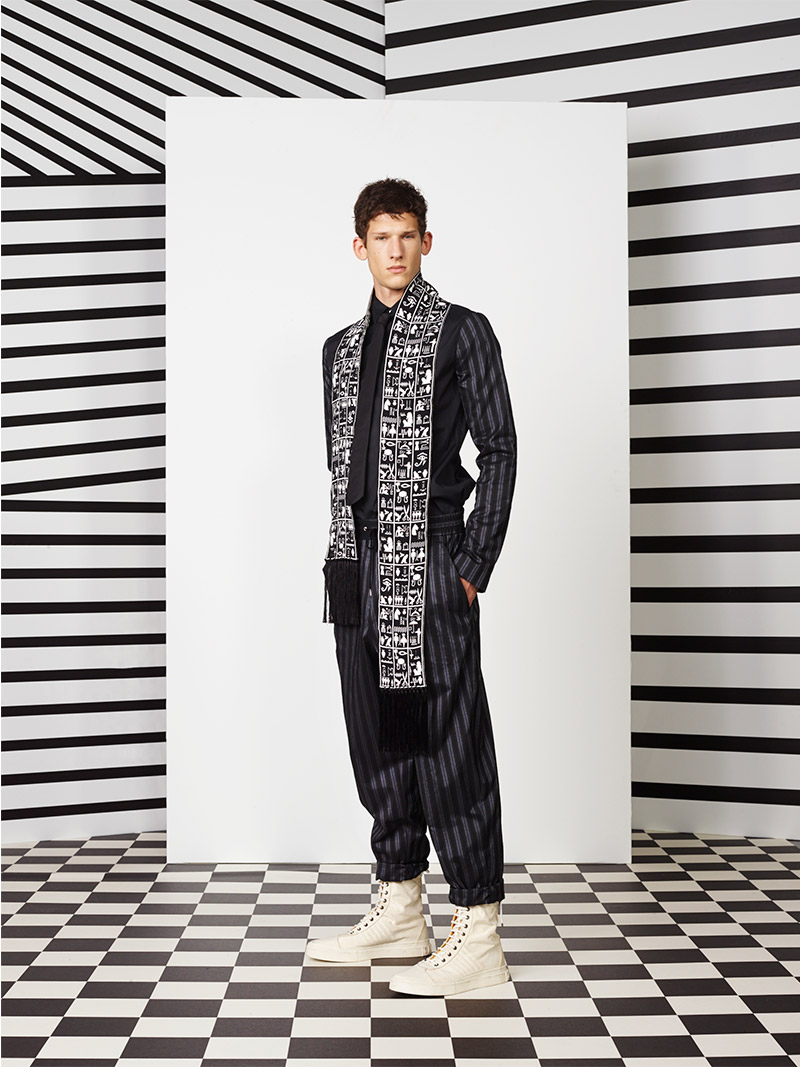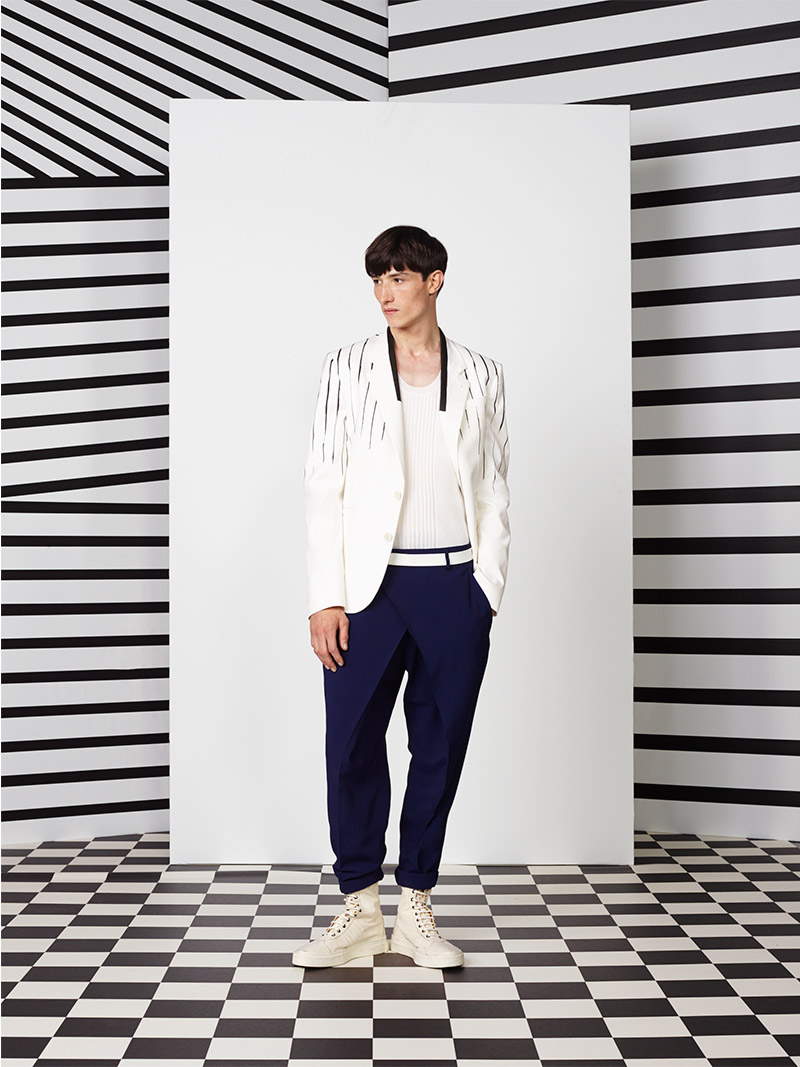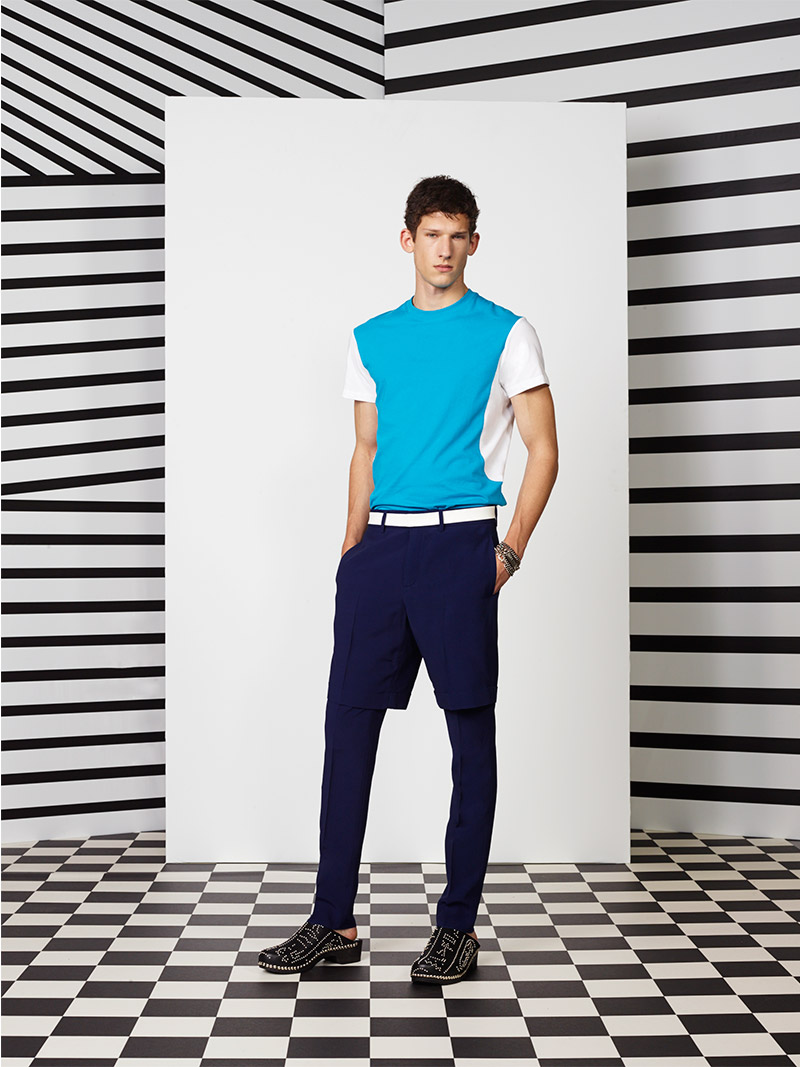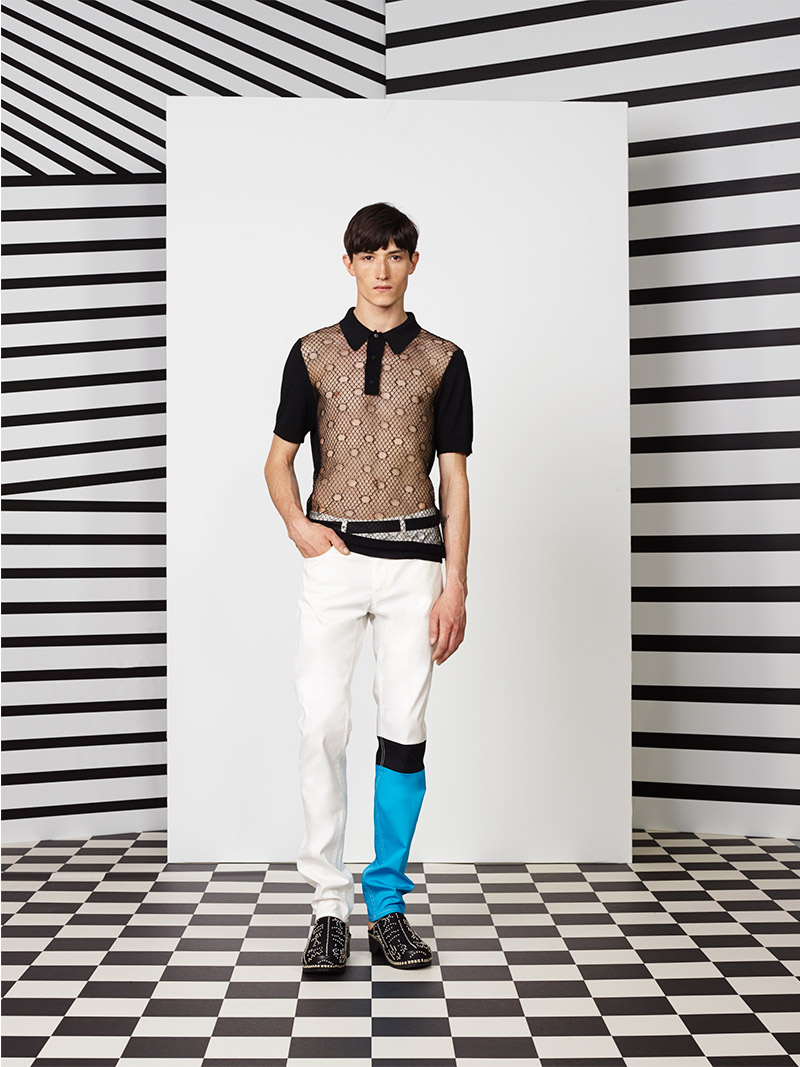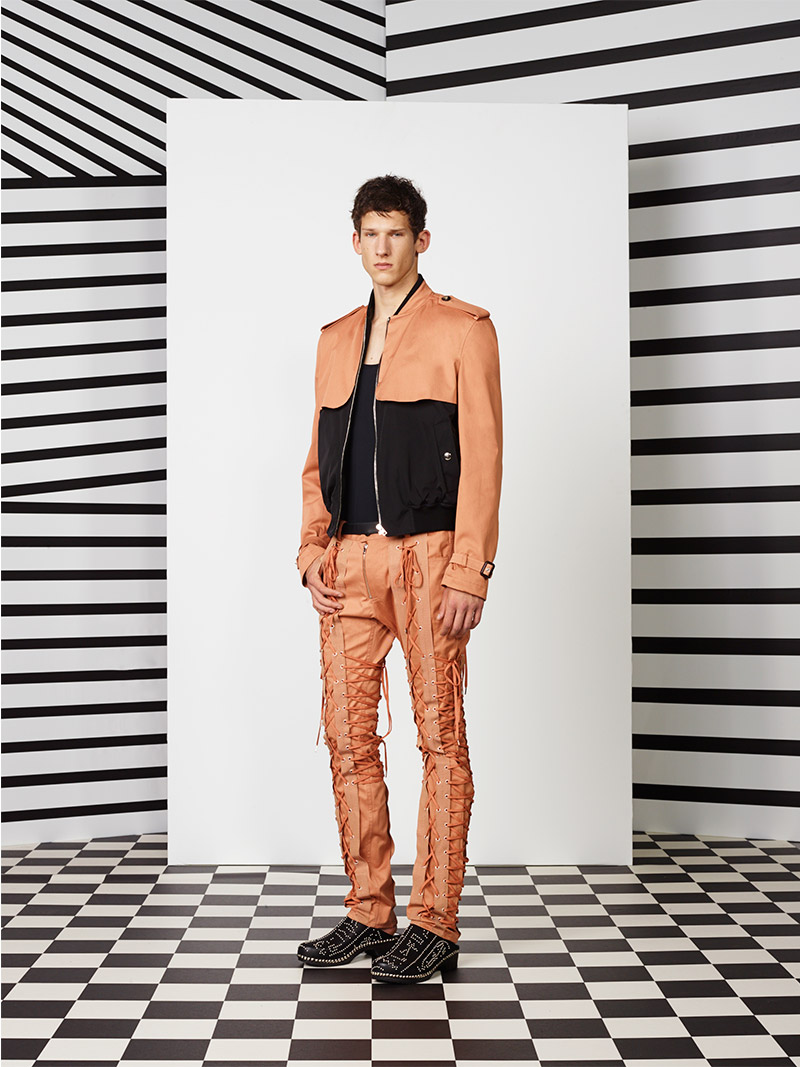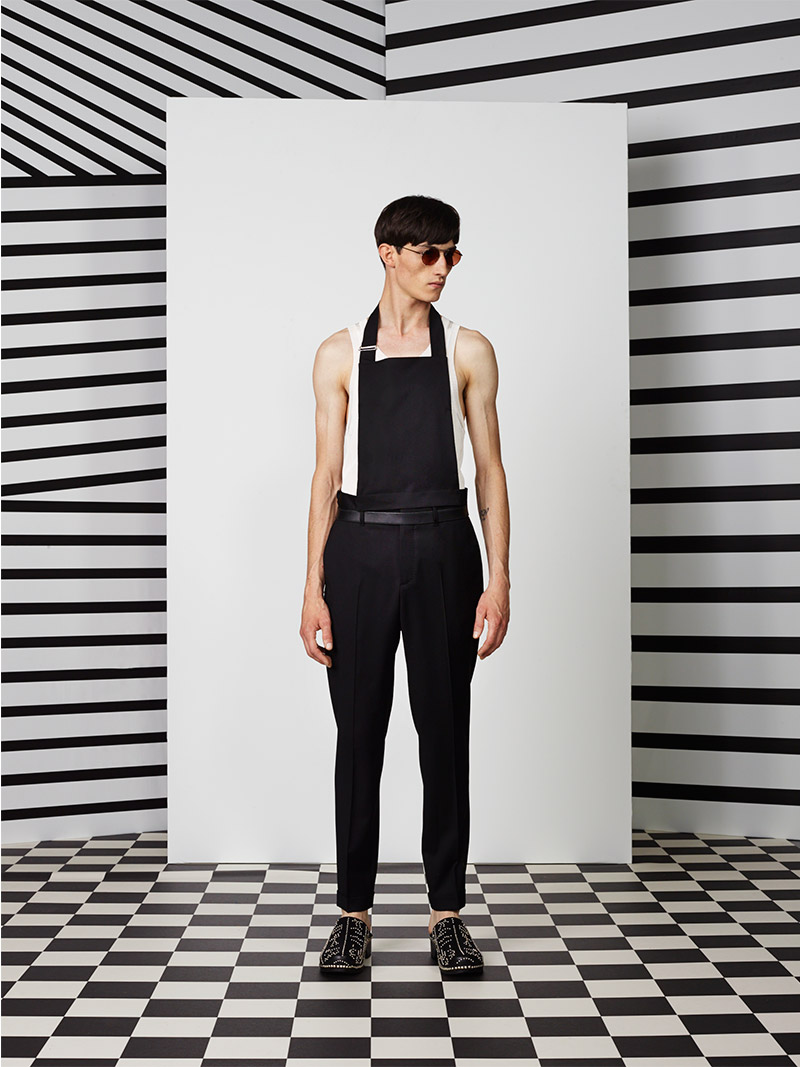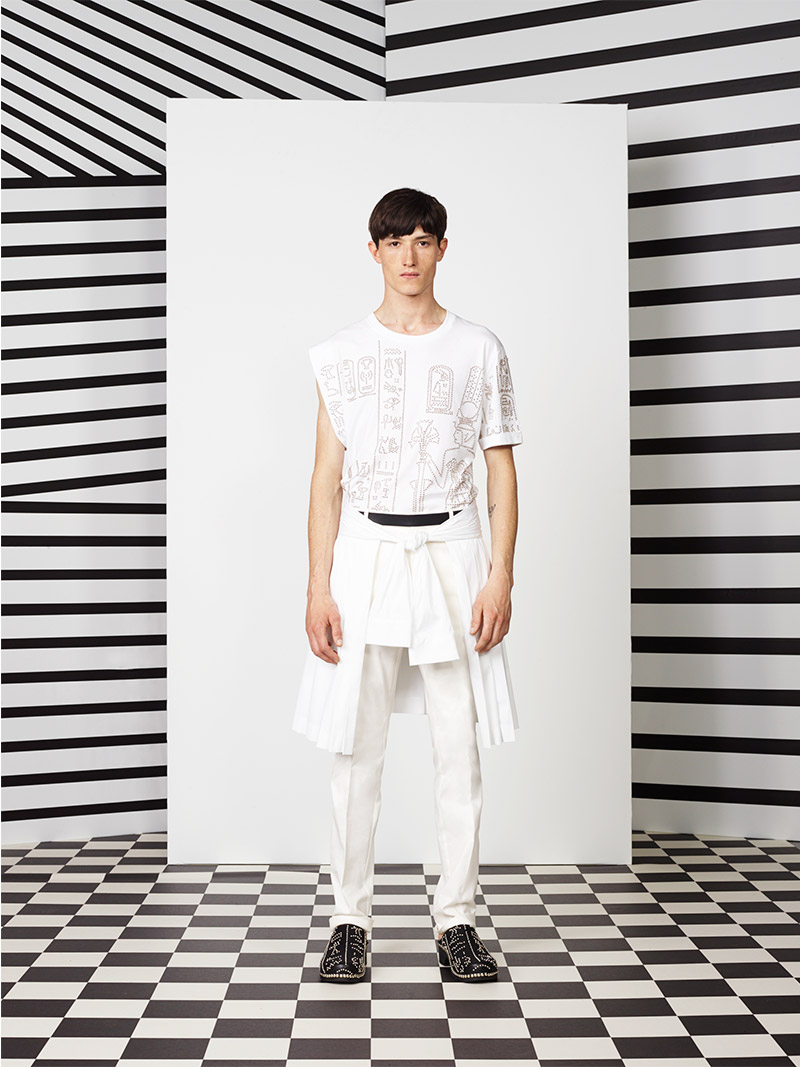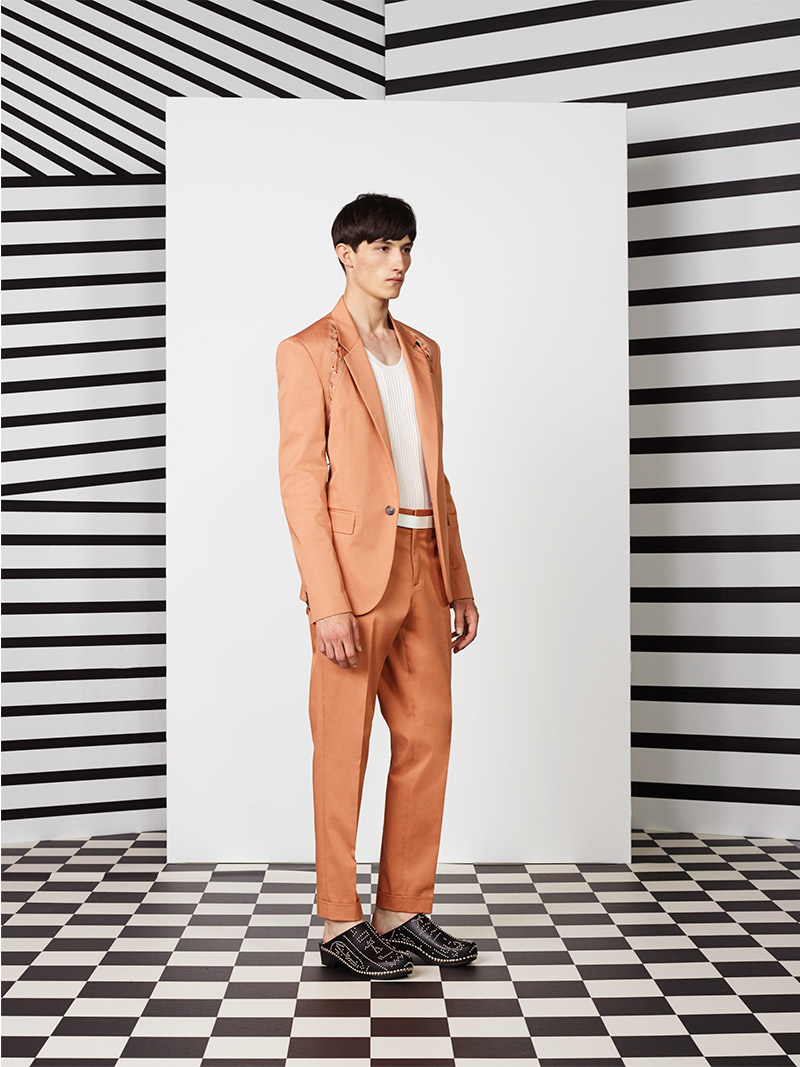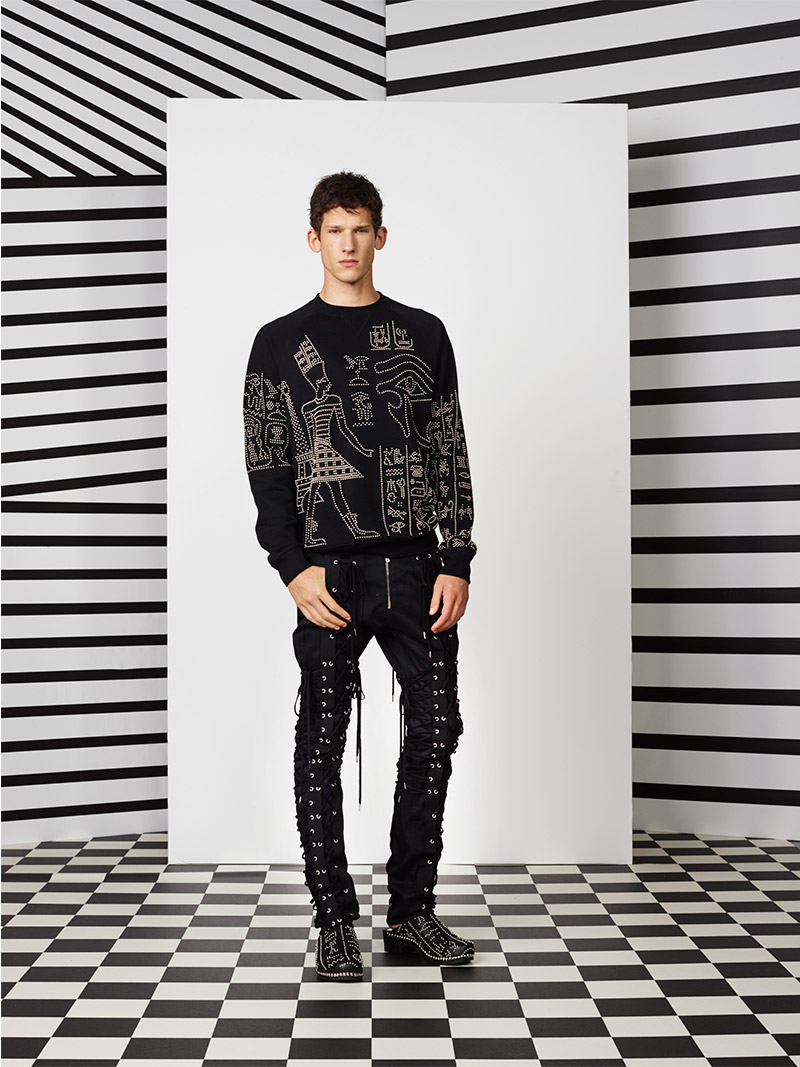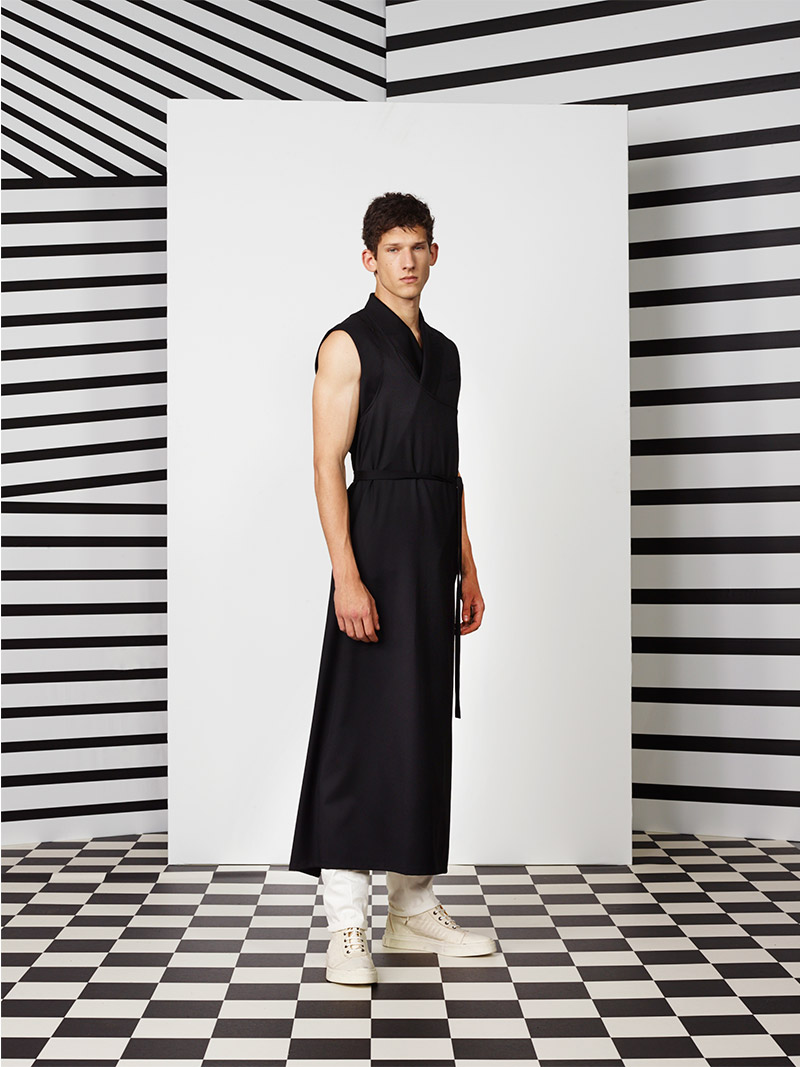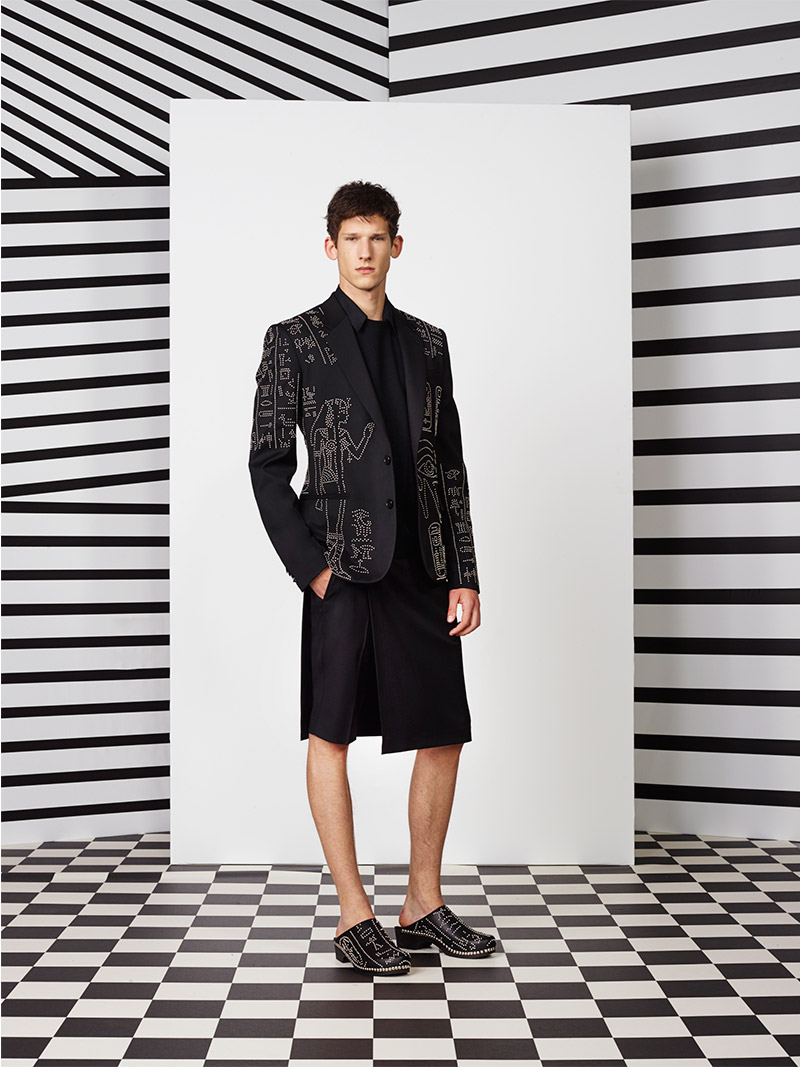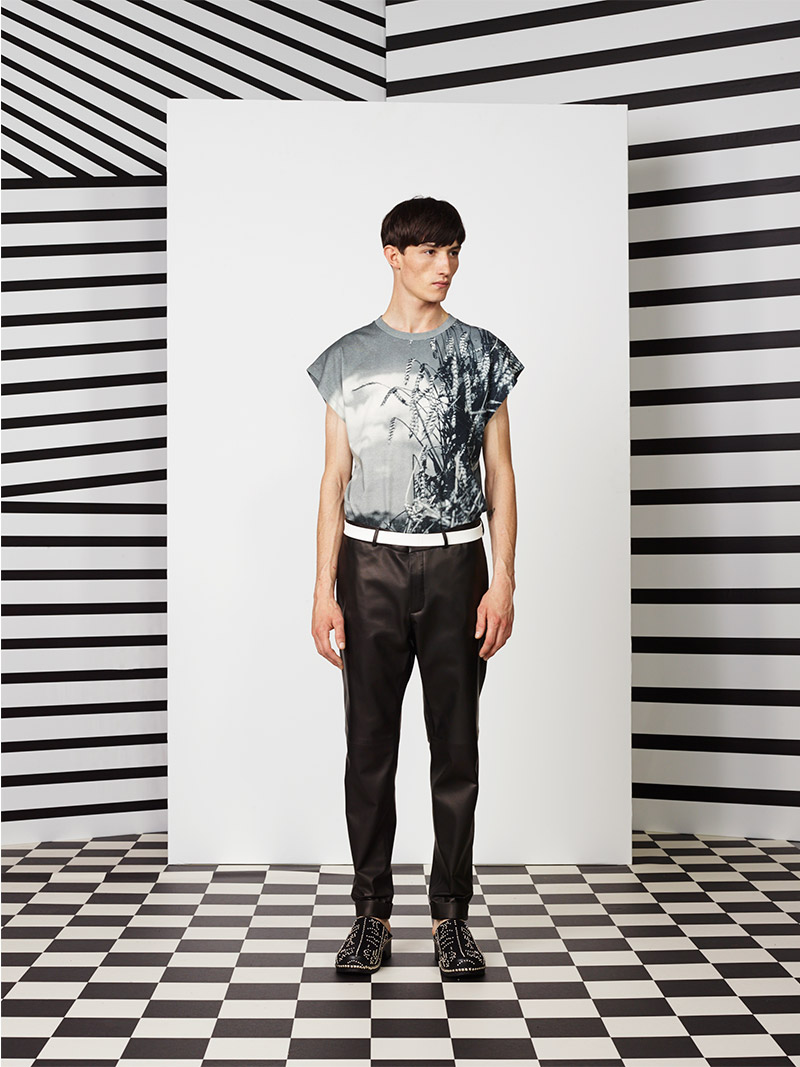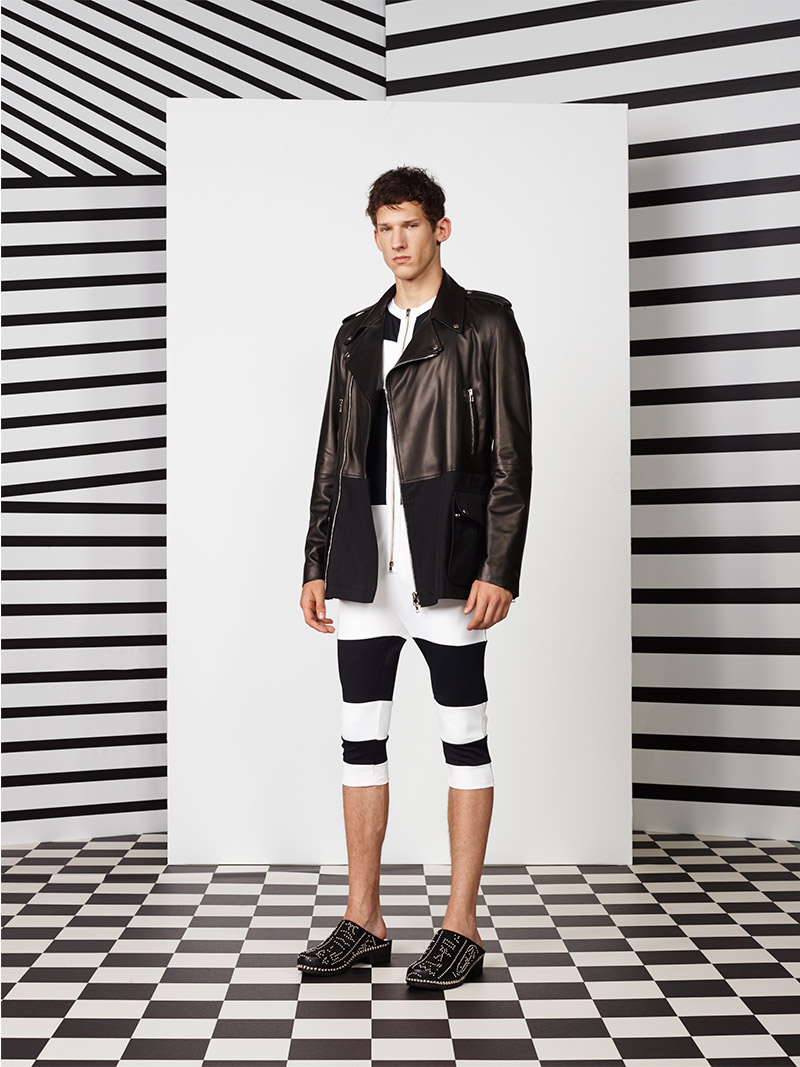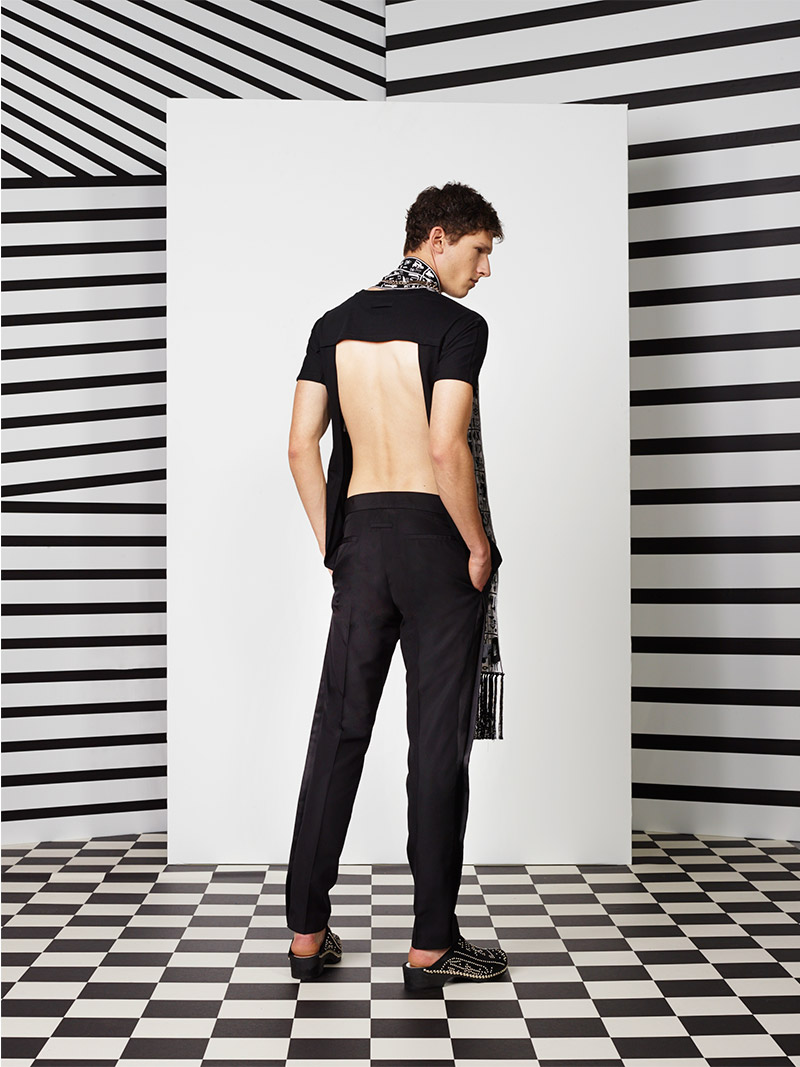 This summer, the Jean Paul Gaultier Men collection celebrates the 90's. Juxtaposition of strong colors plays a graphical game. Block colors are clashing in a bold attitude with the sophistication of the lace –" trompe l'œil " polka dot – or the happy prints of the season.
The Memphis spirit, already inspiring the color cards, can also be found in the geometrical cuts of clothes worn in superposition, like aprons worn with carrot pants. Corsetry lacing is used in a sporty way for a bondage effect on pants legs or bombers jackets sleeves, the sailor stripe is displayed on jersey patchwork on tops or shirts, whilst the kilts are worn "Summer Style", open on the front and tied at the waist.
For the evening, the hieroglyphs "get embedded" in studs, or invade the smoking scarf of a naked back top.
Photos by Gregoire Alexandre.