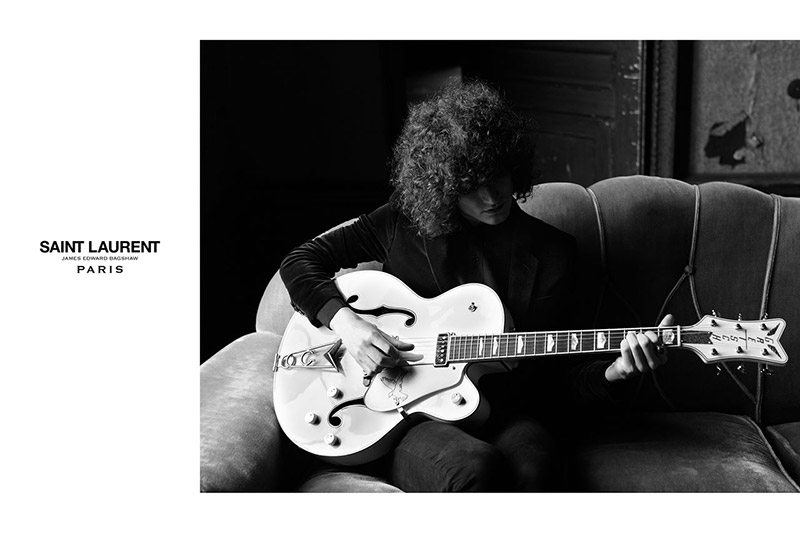 James Edward Bagshaw is the latest addition to the Saint Laurent Music project, photographed by Hedi Slimane.
James is one of the main sibjects of Hedi Slimane's upcoming book titled "Sonic", published by Xavier Barral in September 2014.
The Saint Laurent music project is a growing portraiture campaign of rockstars styling themselves in iconic and permanent pieces of the Saint Laurent collection.