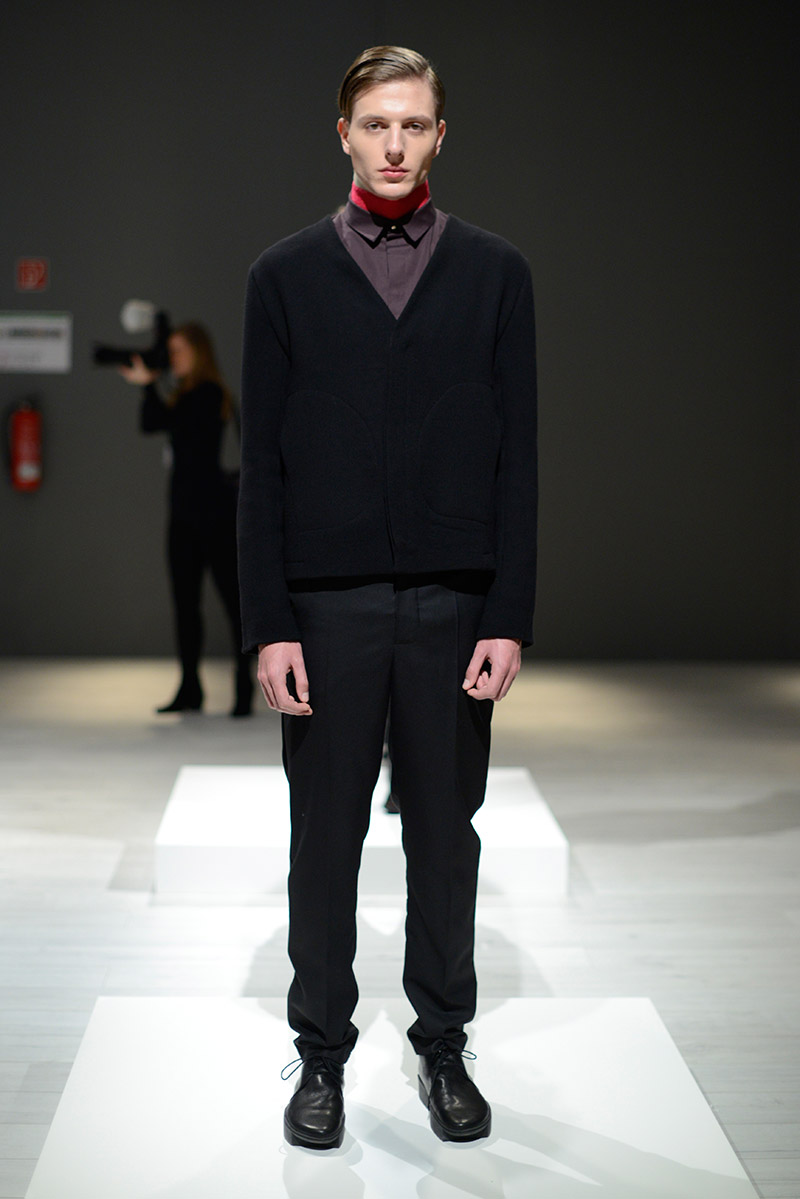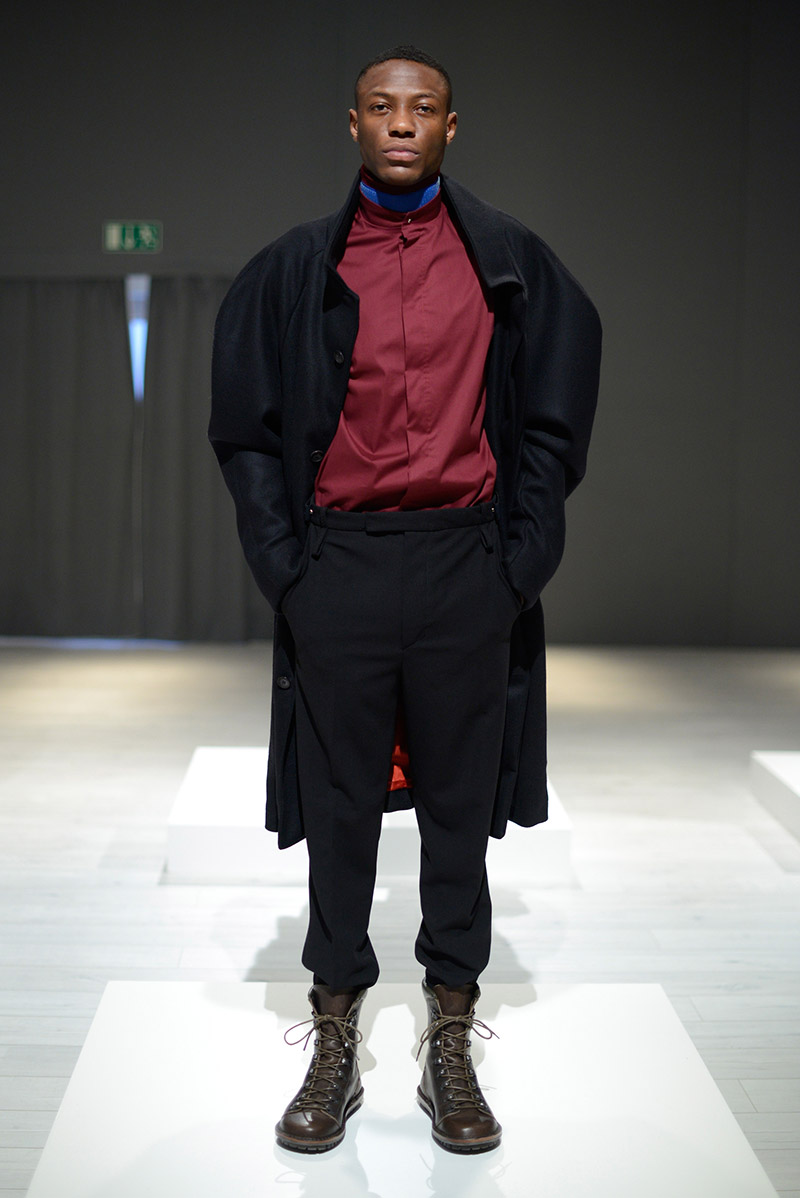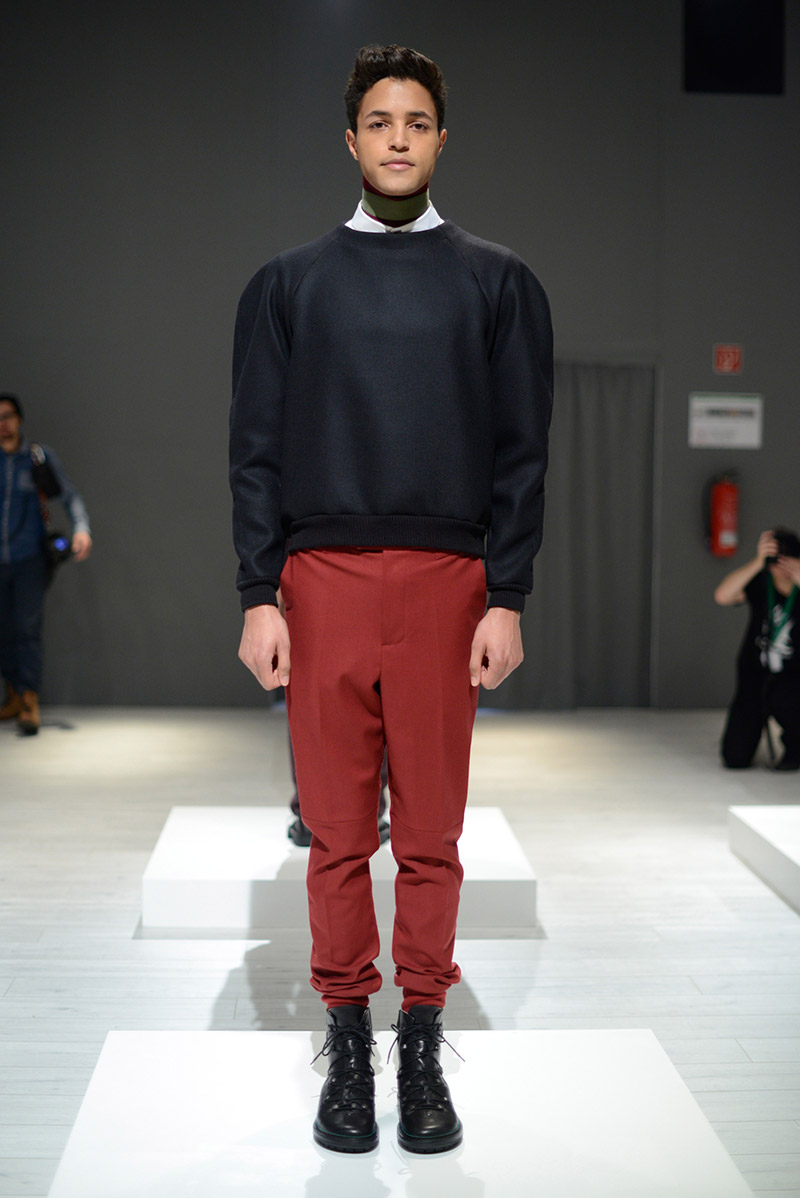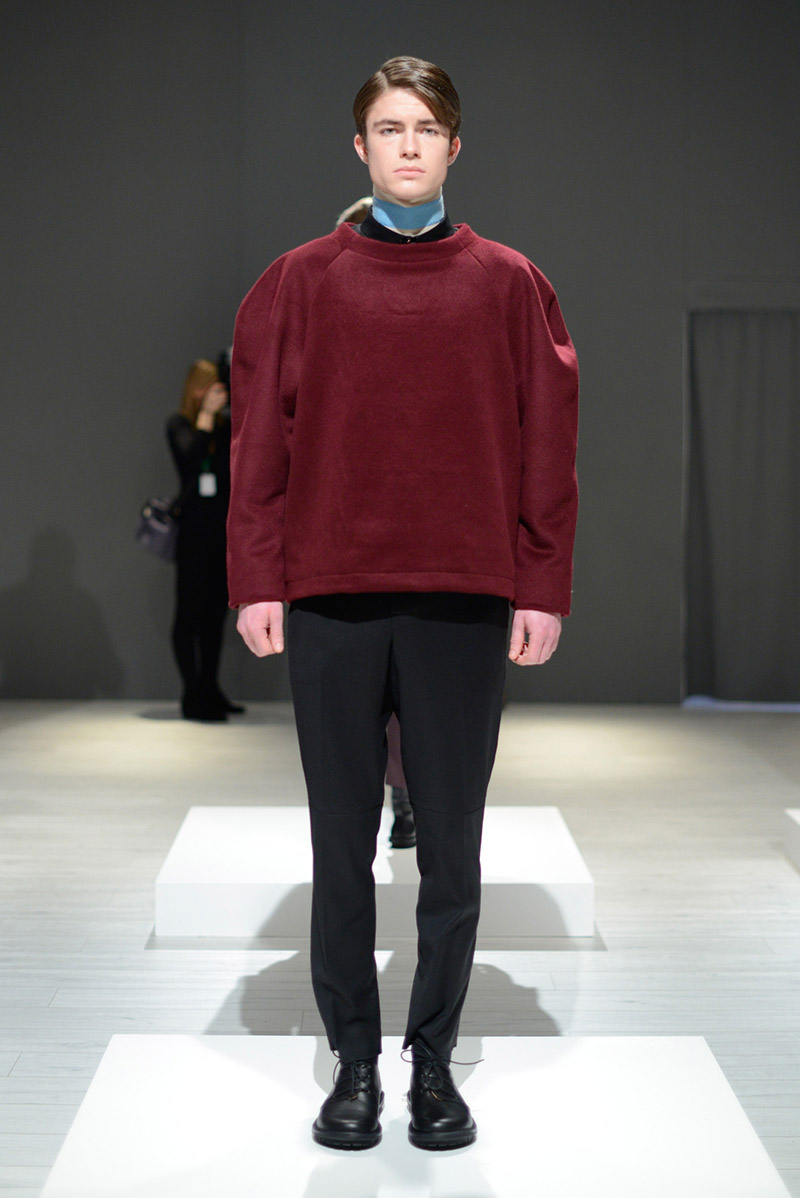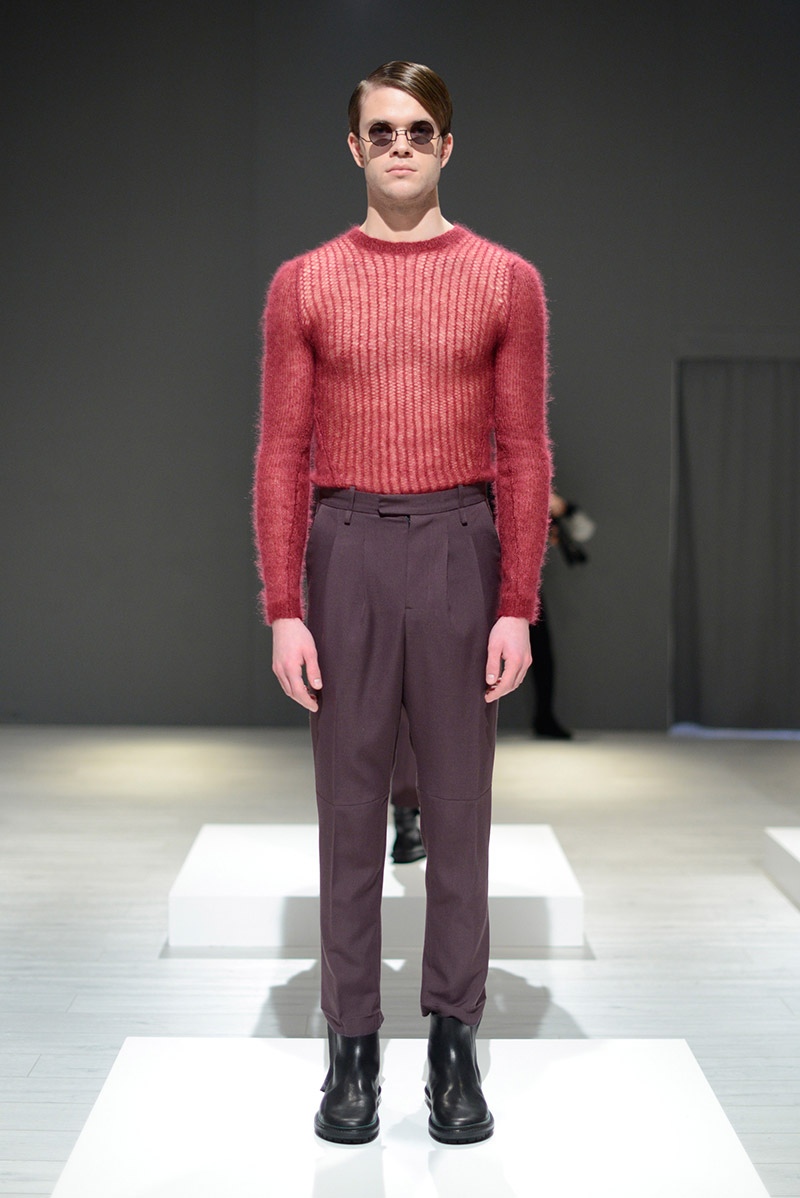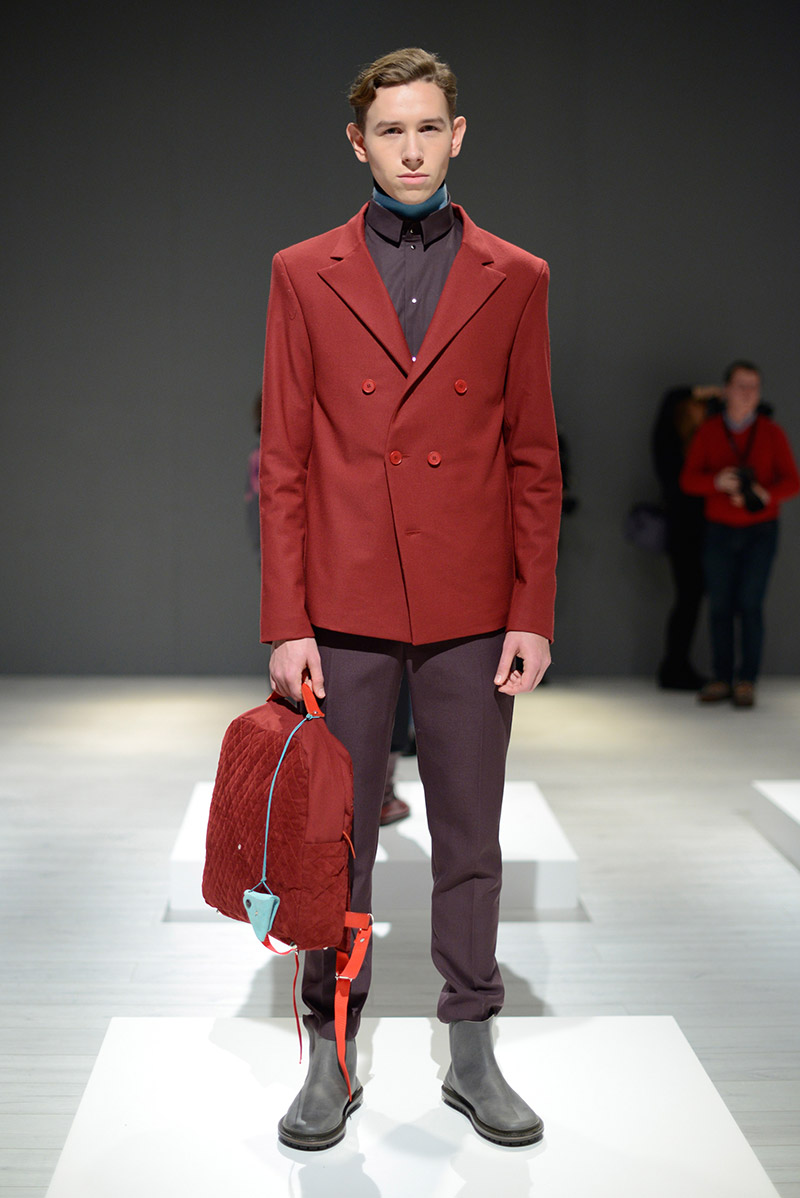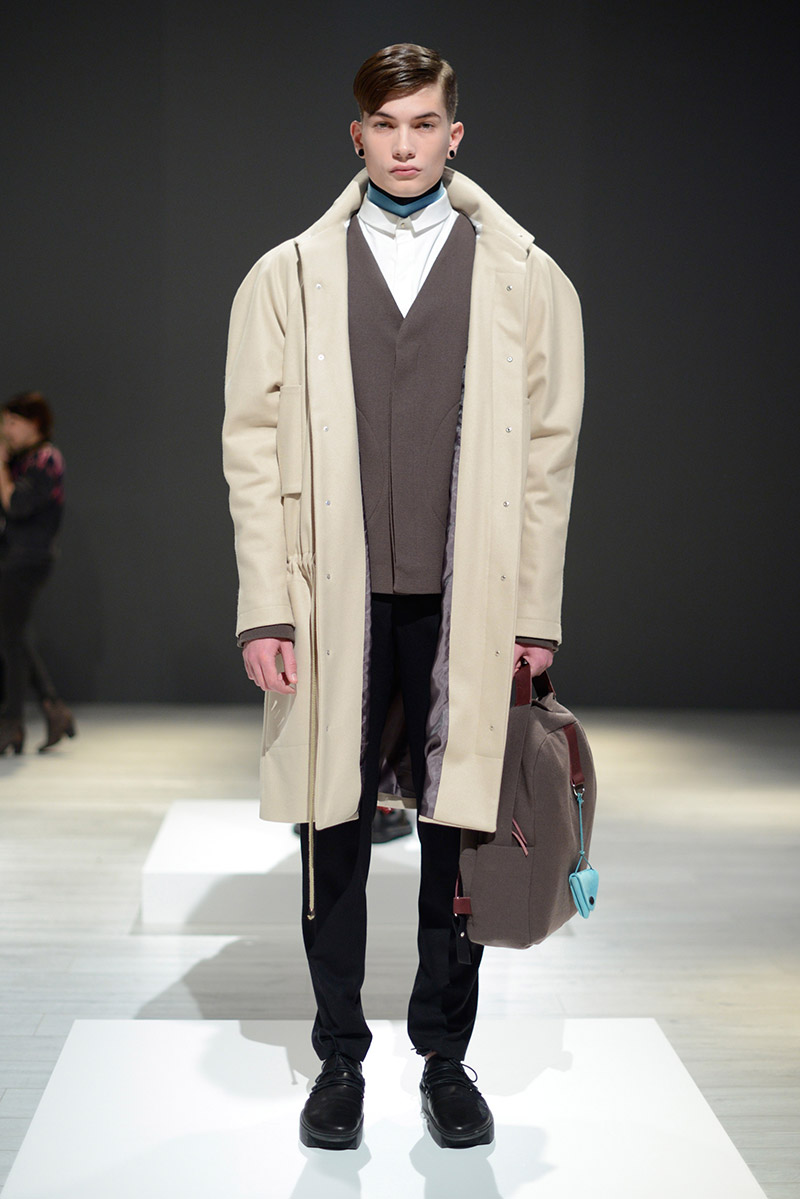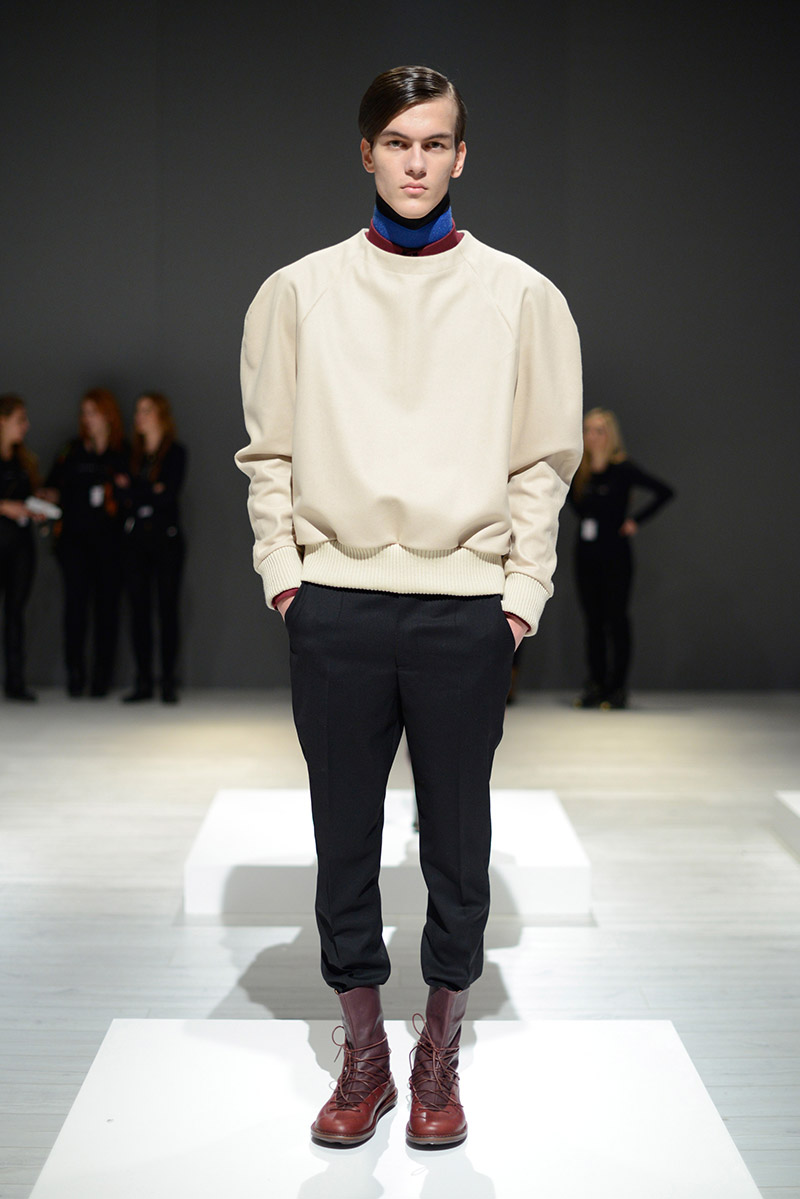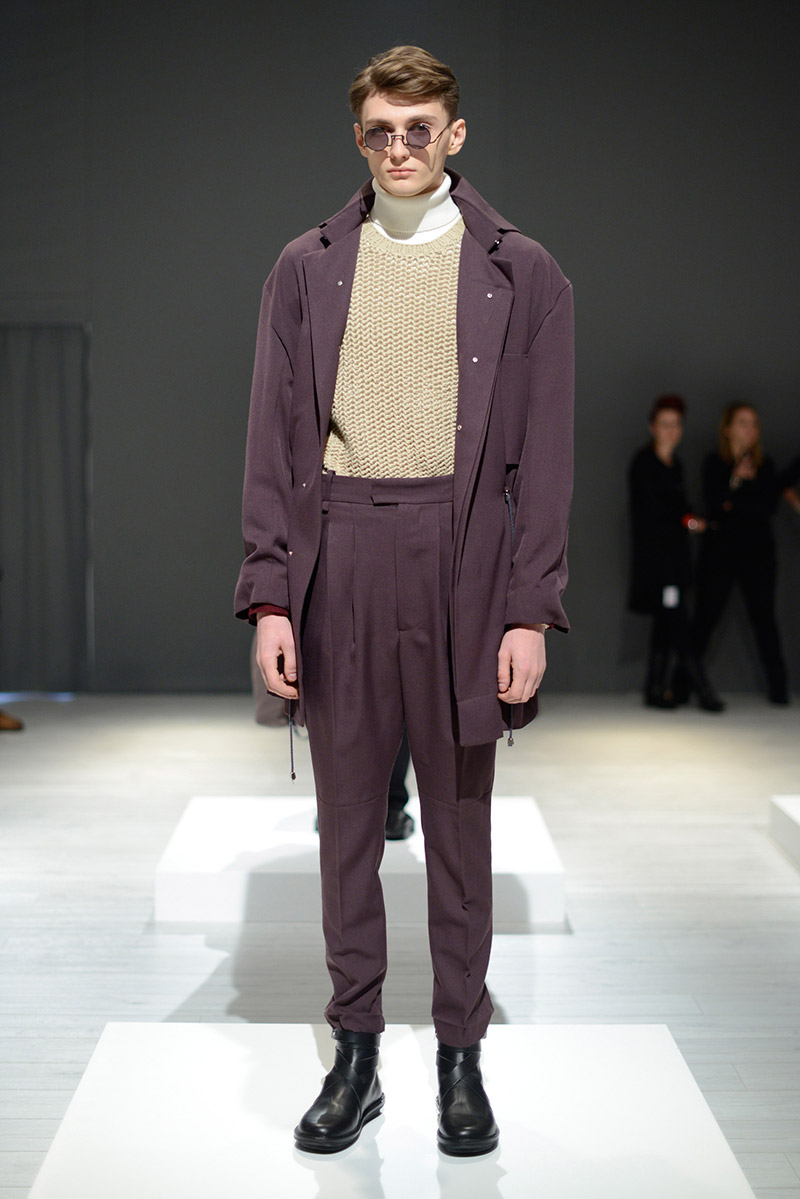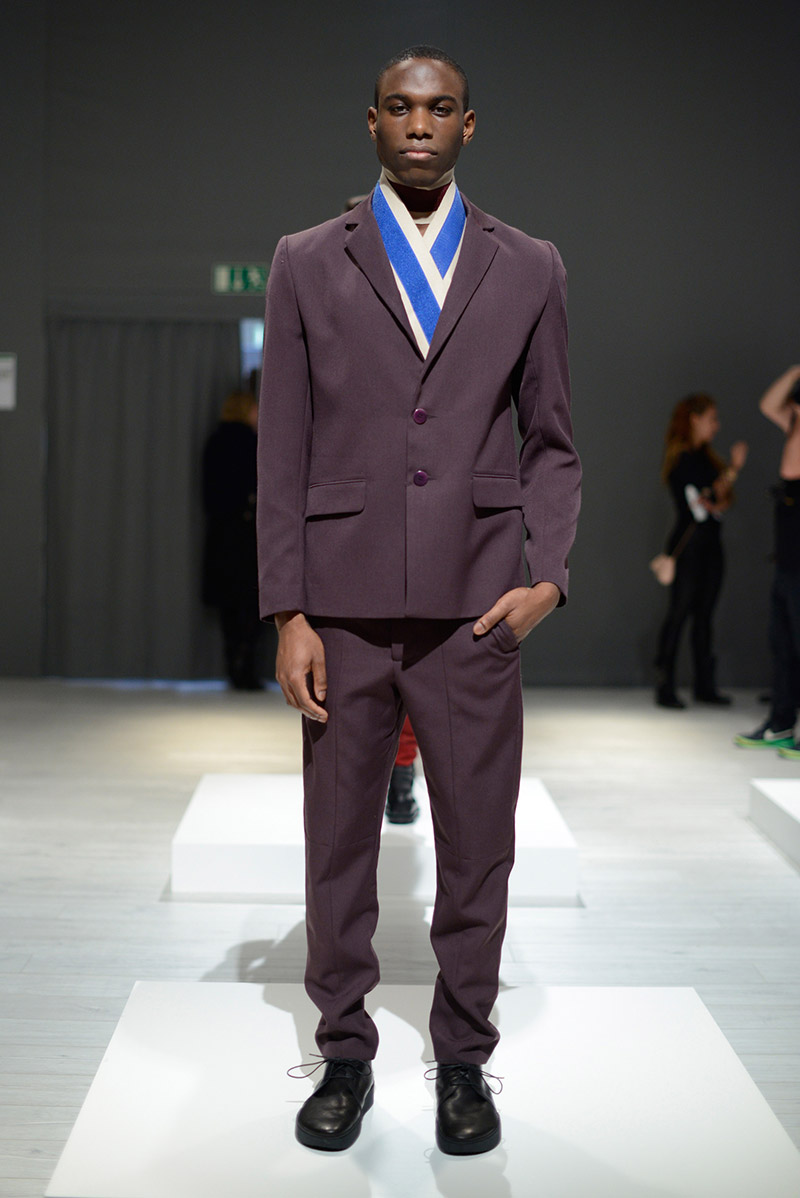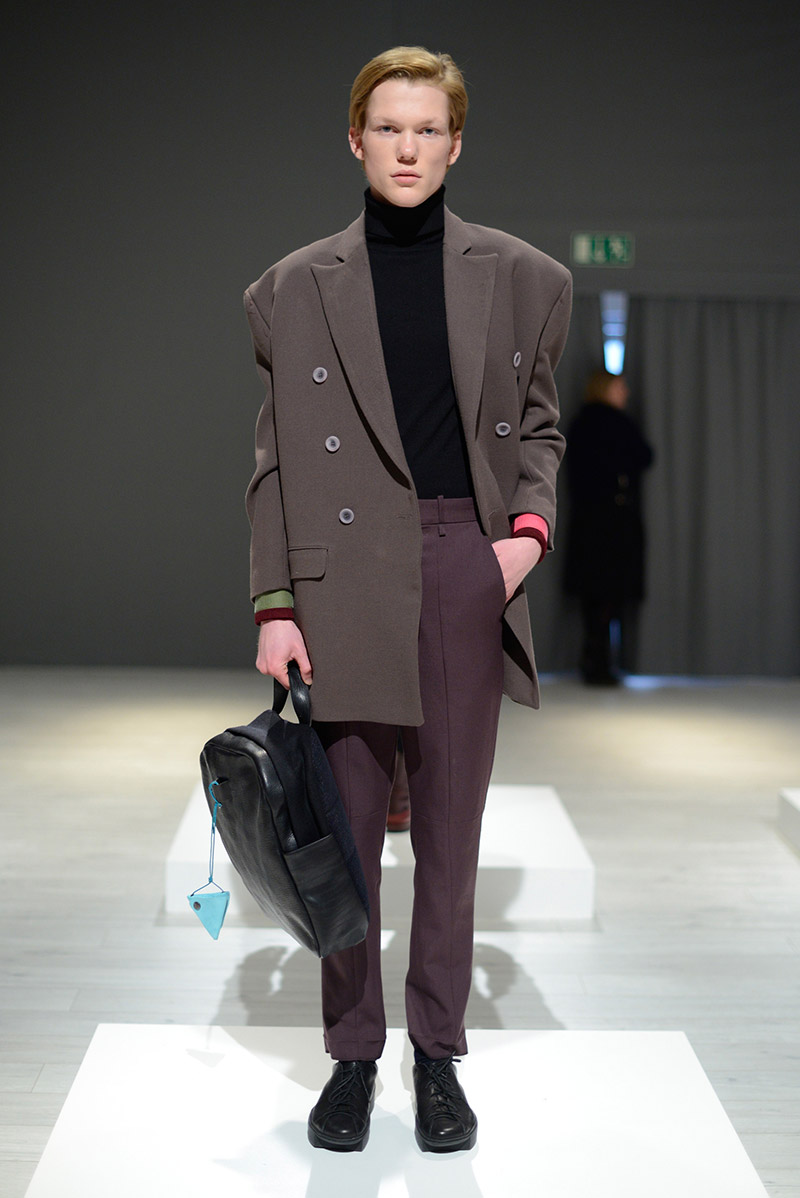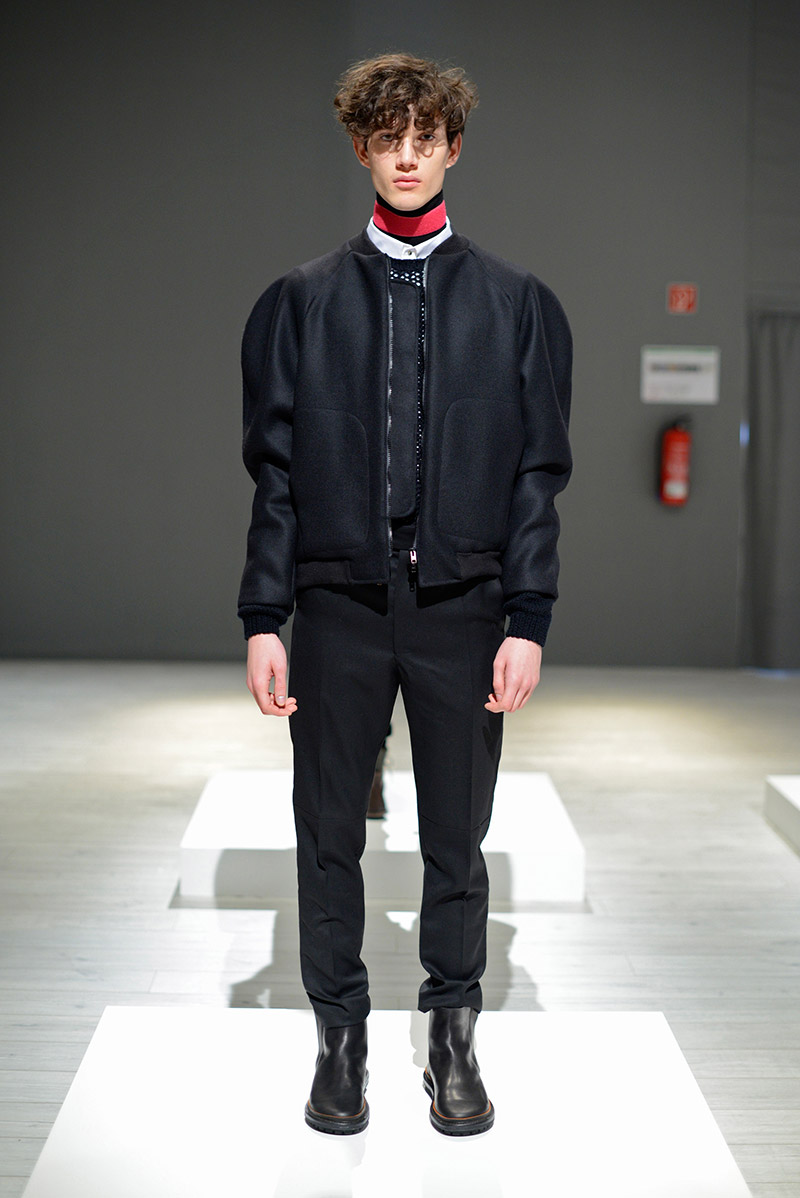 After a furious start last summer, designer Ivan Mandzukic behind the label IVANMAN showed his Fall/Winter 2014 Collection for the second time at Mercedes Benz Fashion Week Berlin today. For the Fall/Winter collection, IVANMAN abducts us into something new, something more darker. Something more sophisticated.
Floating away from bright pink and pastel tones, gone over to a more serious color palette like burgundy, purple-grey and black – IVANMAN surprised us with the chosen colors as well as his sense of style. The outstanding shapes of sweaters, which might appeal even clownish, coats which focus on the voluminous shoulders, the double-layering in nearly every outfit and the simplicity which is still present – everything that makes us fashion addicts fall in love. Heart beats are rising, eyes are shining bright.
The perfect mixture of oversized pieces and well fitted items is what makes his looks so unique. But the details are the speciality of IVANMAN: The knitted sweater out of a silk blend wool, the leather bags as well as sunglasses made it to my it-piece list.
Images: MBFWB
Styling: Phuong Lam + Christopher Riedl