"Partnering with adidas again feels like coming home and I'm excited to be at home!" – Jeremy Scott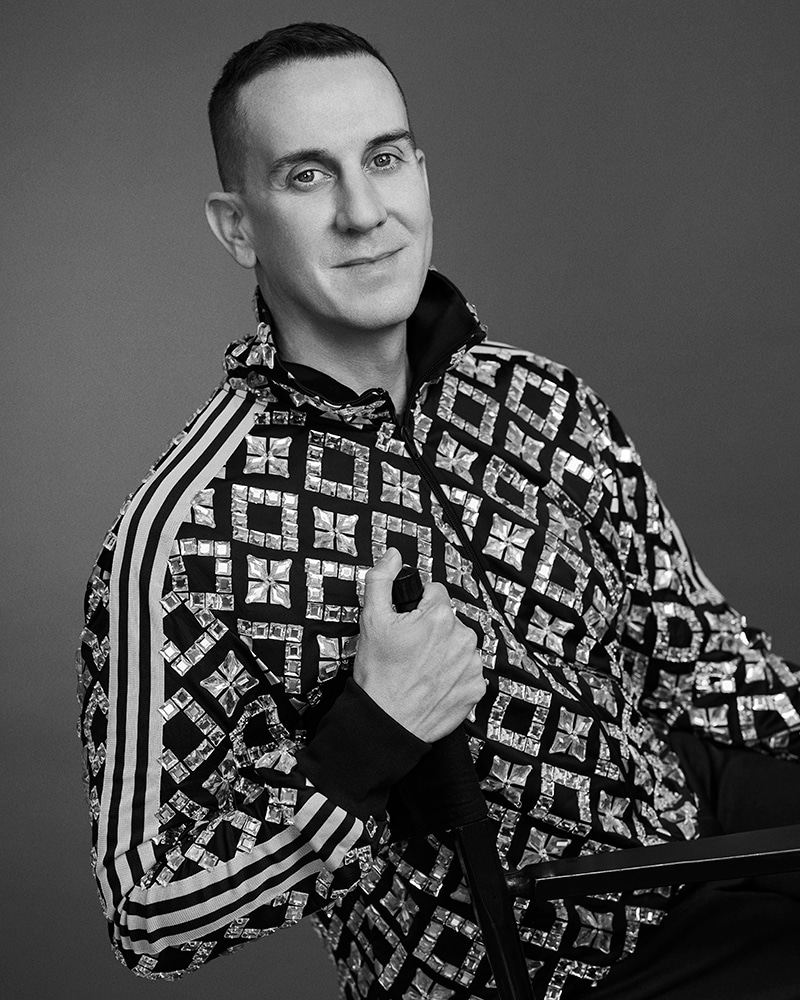 In 2003, adidas and American fashion designer Jeremy Scott first teamed up at a time when sportswear designer collaborations were virtually unheard of, establishing what would become one of the most talked-about creative partnerships in pop culture. In the years that followed, adidas Originals by Jeremy Scott accumulated a cult fan base as the incomparable designer continually pushed the boundaries of fashion with his fun, edgy and ironic style, taking several of the brand's classic archive looks to create new icons.
Today, adidas Originals and Jeremy Scott join forces once again to rekindle their iconic partnership. Jeremy Scott reprises his role as a creative collaborator, and he's ready to bring his inimitable lens to a series of ongoing projects that will take place over the next few seasons that will reinvent the adidas apparel, footwear and accessories ensemble in an essentially playful way.
A tribute to the past and a look to the future at the same time. The collaboration announcement is reflected in this short film shared by adidas on Instagram that sheds new light on several of Jeremy Scott and adidas's most beloved silhouettes.
The first collection of the new adidas Originals by Jeremy Scott partnership will arrive in fall 2021.
Ver esta publicación en Instagram