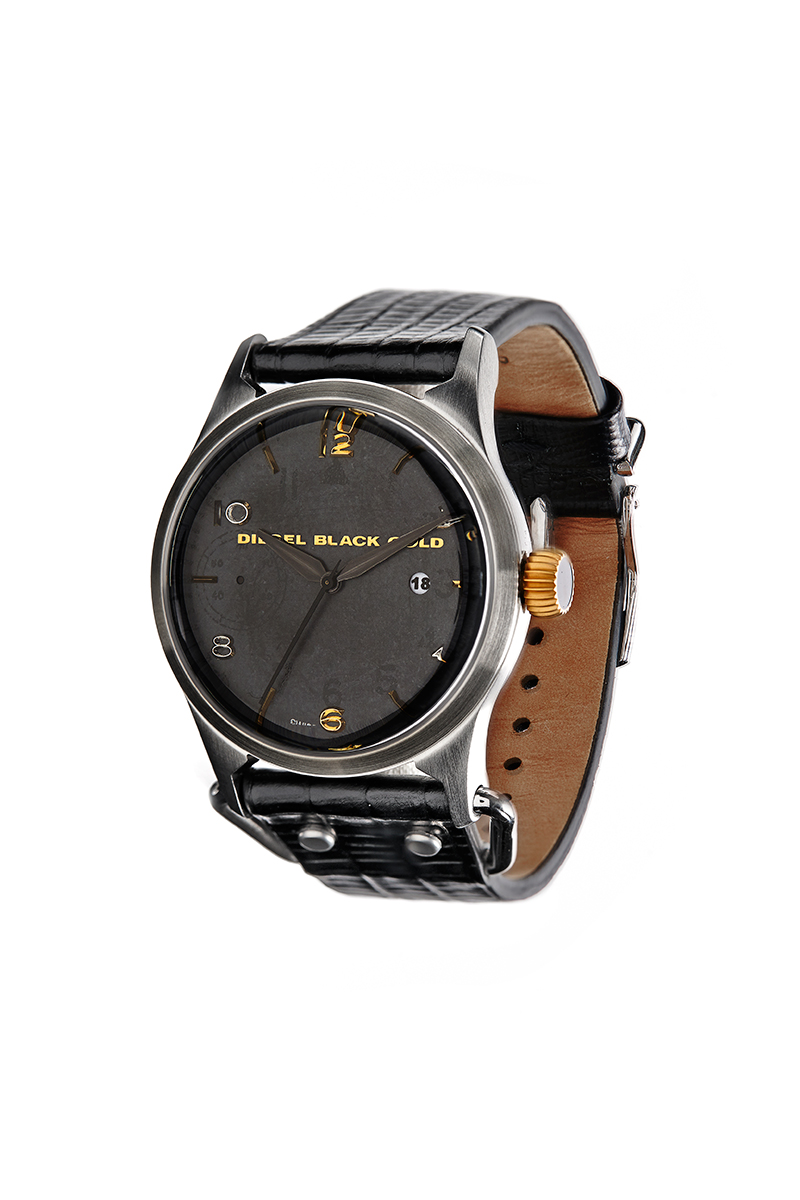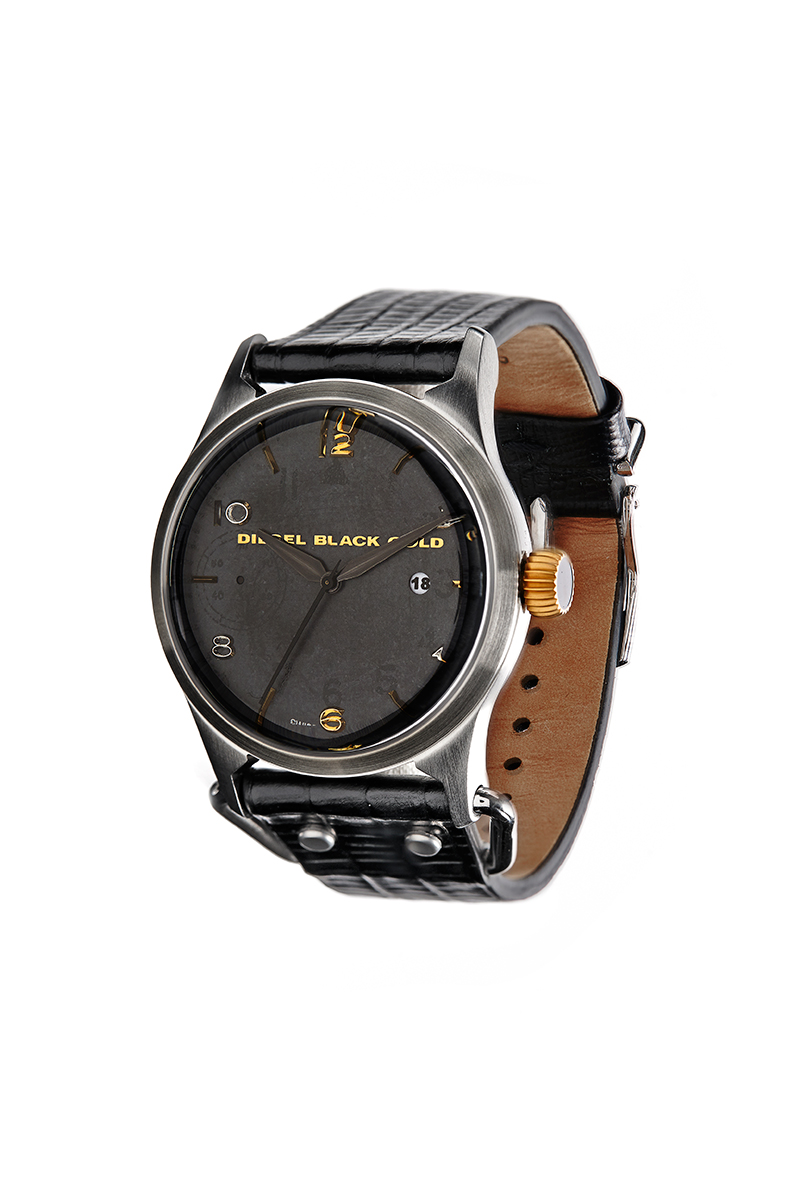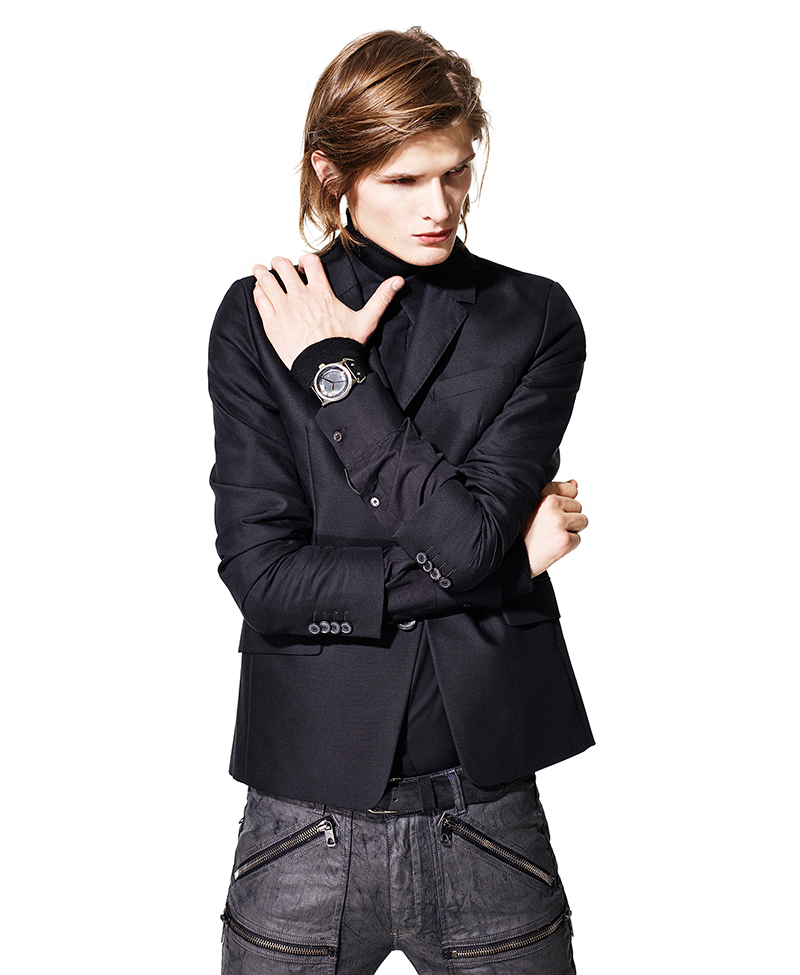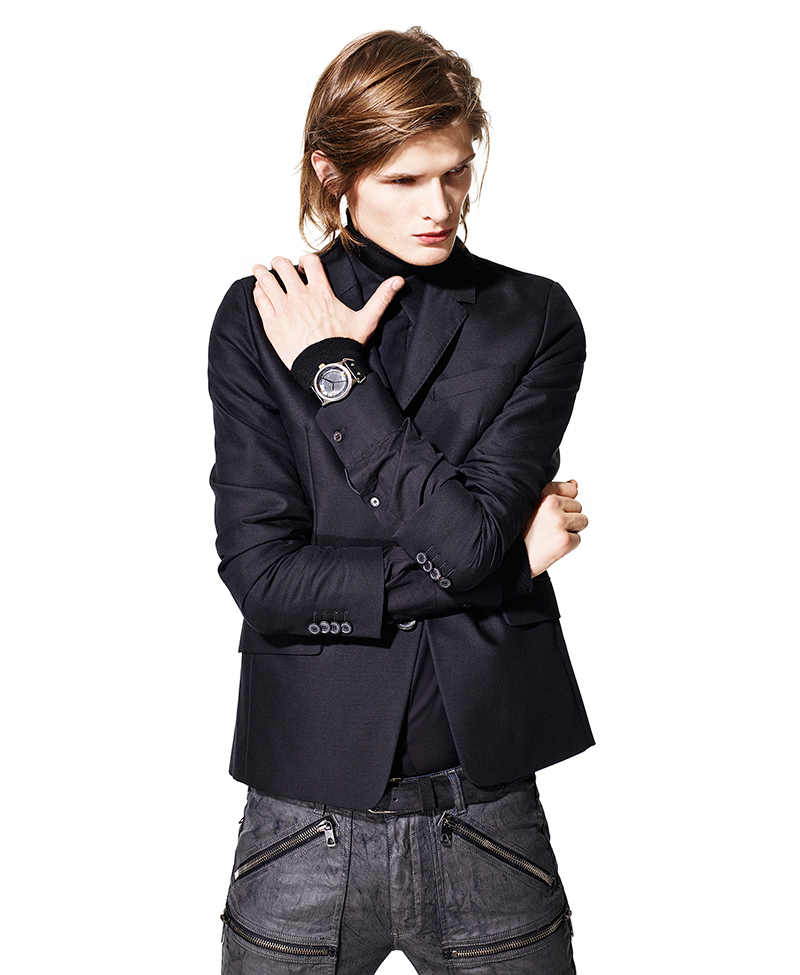 Diesel Black Gold is introducing its first watch, a new milestone of the brand's continuous expansion into the accessories business. The watch is a unisex timepiece that embodies the irreverent, free-spirited, urban soul of the Diesel Black Gold contemporary label.
Designed by the Diesel Black Gold creative team, the watch – which perfectly combines functionality and aesthetics – has a captivating rock-chic look. The elegant and minimal round face features the iconic Diesel logo in gold, while the black strap is crafted out of high-end embossed leather. The crystal is slightly domed, bringing a touch of sophistication to the watch. The classic round case measures 42 millimeters in diameter, with a high-tech Swiss quartz mechanism and a date display beside the number "3."
Reflecting the brand's attention to detail, the back of the case is embossed with the "Only Time Will Tell" motto. The Diesel Black Gold watch comes with an exclusive customized package and is available at selected Diesel Black Gold and Diesel flagship stores.